After a hectic day and work, I found myself a secret gem, Mumbai Matinee. This is a paradise for Bollywood addicts, which I proudly am. Located near the powerhouse in Shahpur Jat, this is a complete tree house café (just not in wood). You climb up a flight of stairs in a mesh decorated with those 90's audio cassettes, that ofcourse all of us had at some time and loved playing with them. I started going back to my childhood memory lane from the entry itself. These audio cassettes reminded me of rolling them back with a pencil and the happiness it gave.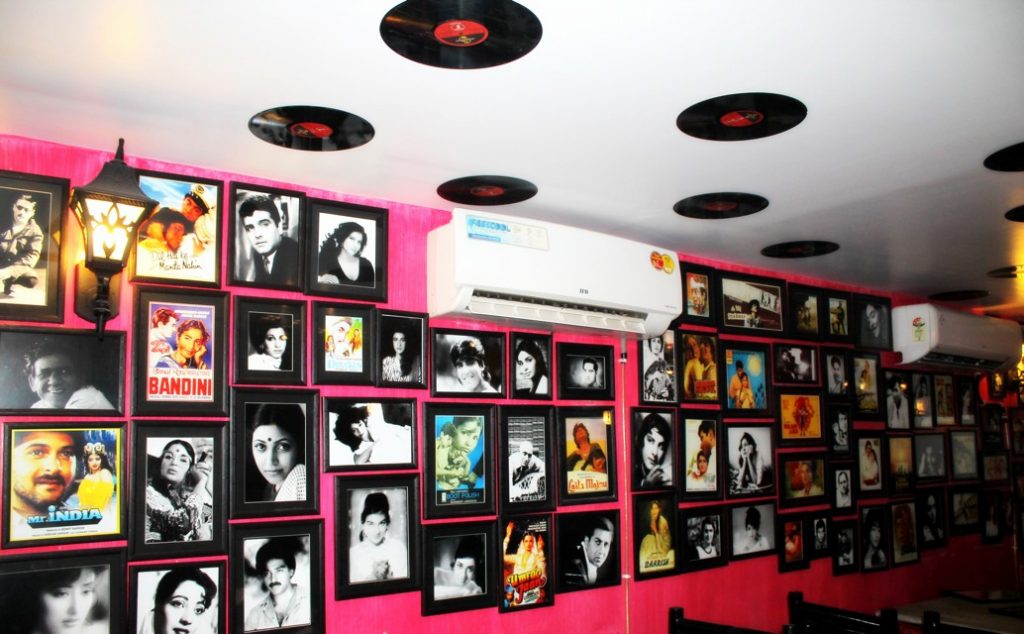 You enter a little terrace area with a revisit to the Bollywood's golden era. I could see single portraits of actors framed in the sitting area outside with table pattern which had Bollywood actors collage. This is definitely not all. Mr. Prateek Gambhir and Ms. Seep Arora have put their effort in a 35 seater bollywood café which is fairly lit and has red interiors. End to end, the walls are full of movie posters from before the 90's and not to miss their mic shaped hanging lights.
To me, it was a complete Bollywood nostalgic trip with a mix of the glorious 20th-century movies and songs.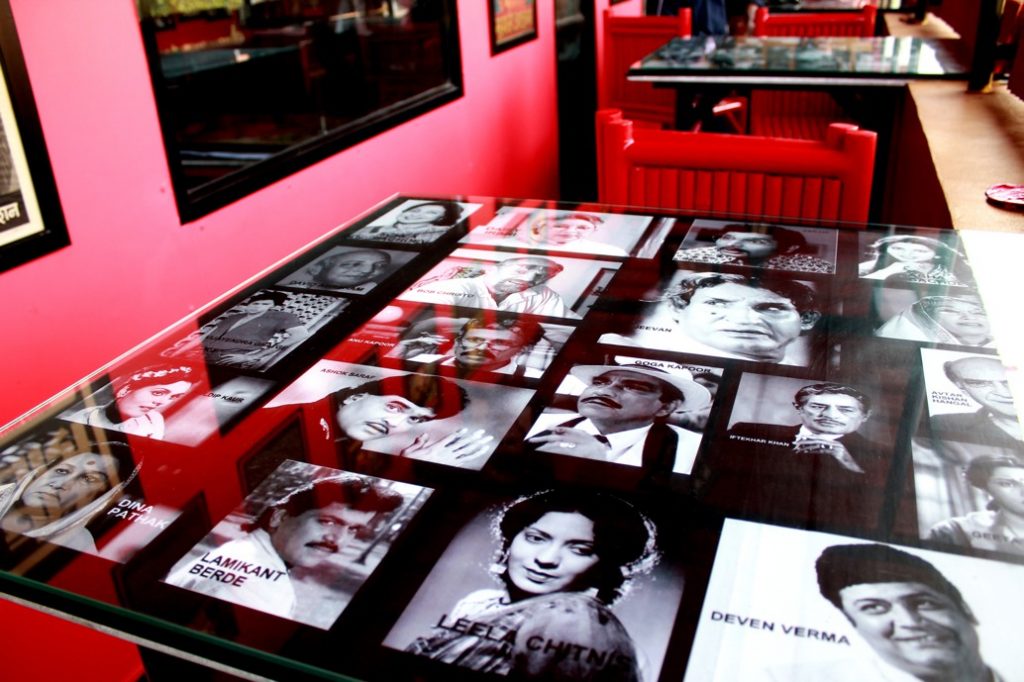 The café is a mix of Indian, Mexican and Italian food including bit of Mumbai street snacks. The menu too had rare pictures of the Bollywood stars on it.
I started with a Veg. Minestrone Soup, which is an Italian soup with onion, garlic, carrot and a strong flavour of celery. When the food is started right if gives you a very positive feeling of ordering ahead. To me, it was a late lunch with the stars and my nostalgic trip of looking at the posters and pinpointing to all the movies I've seen. And no kidding, I've seen atleast 90% of them.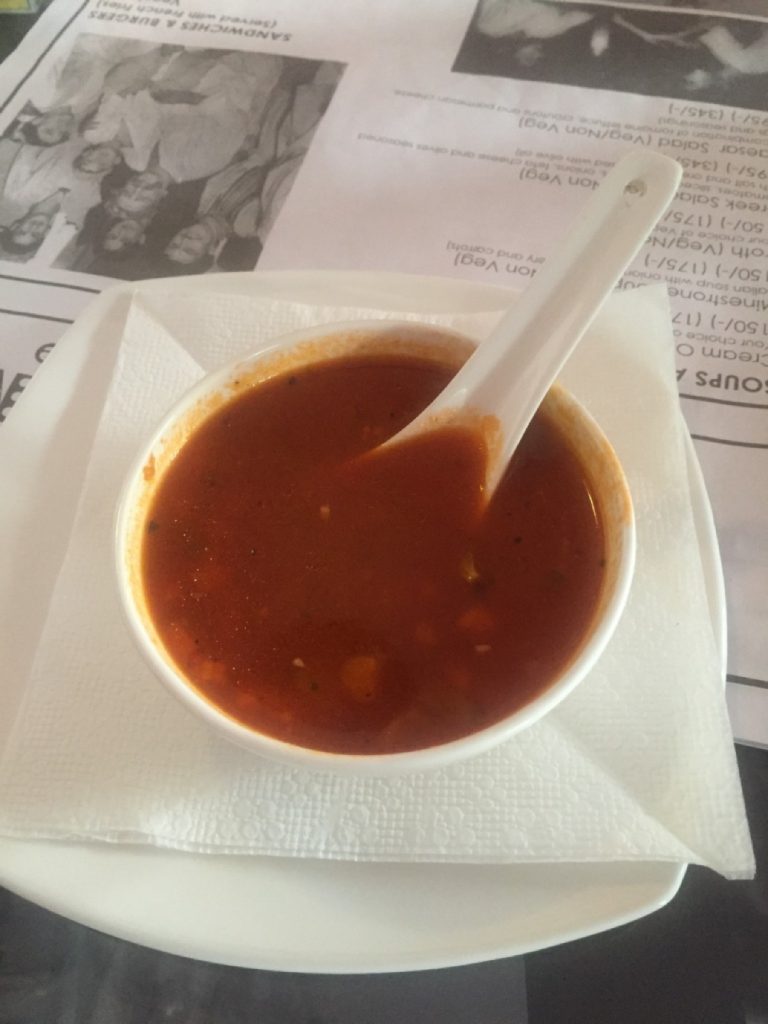 I then ordered for a Mumbai Matinee Club Sandwich. This was beautifully toasted golden bread with some french fries on the side. The quantity served is plausible. It was more like a coleslaw sandwich, just not cold. The flavour was as perfect as I like it. So for me it was a thumbs-up!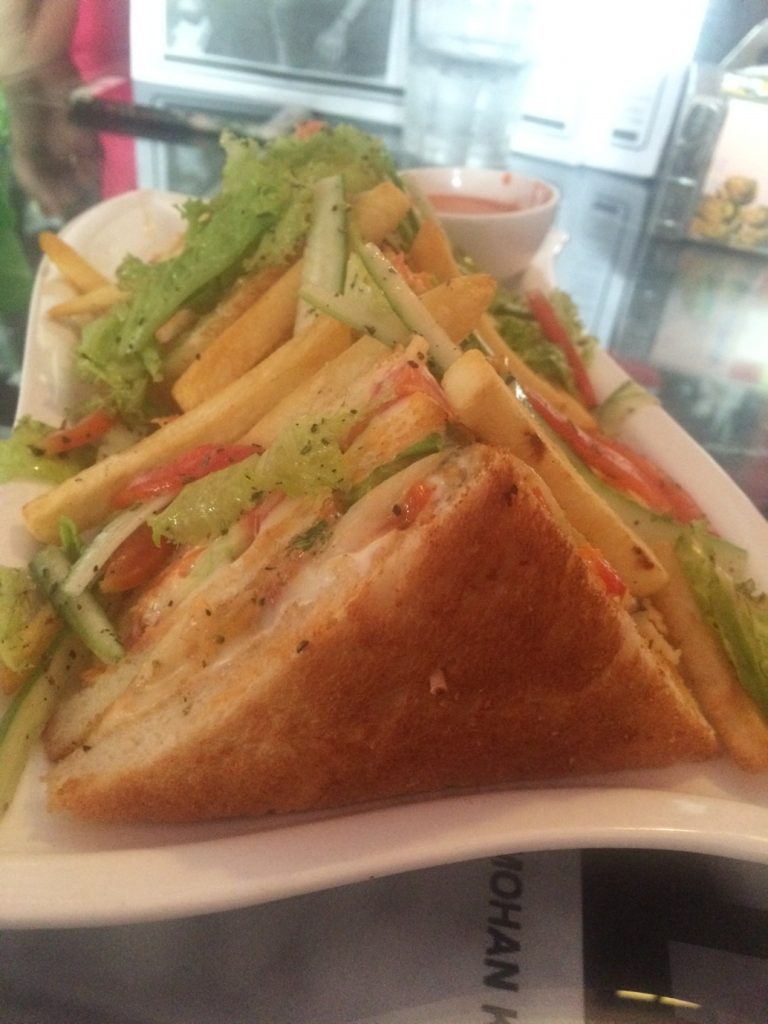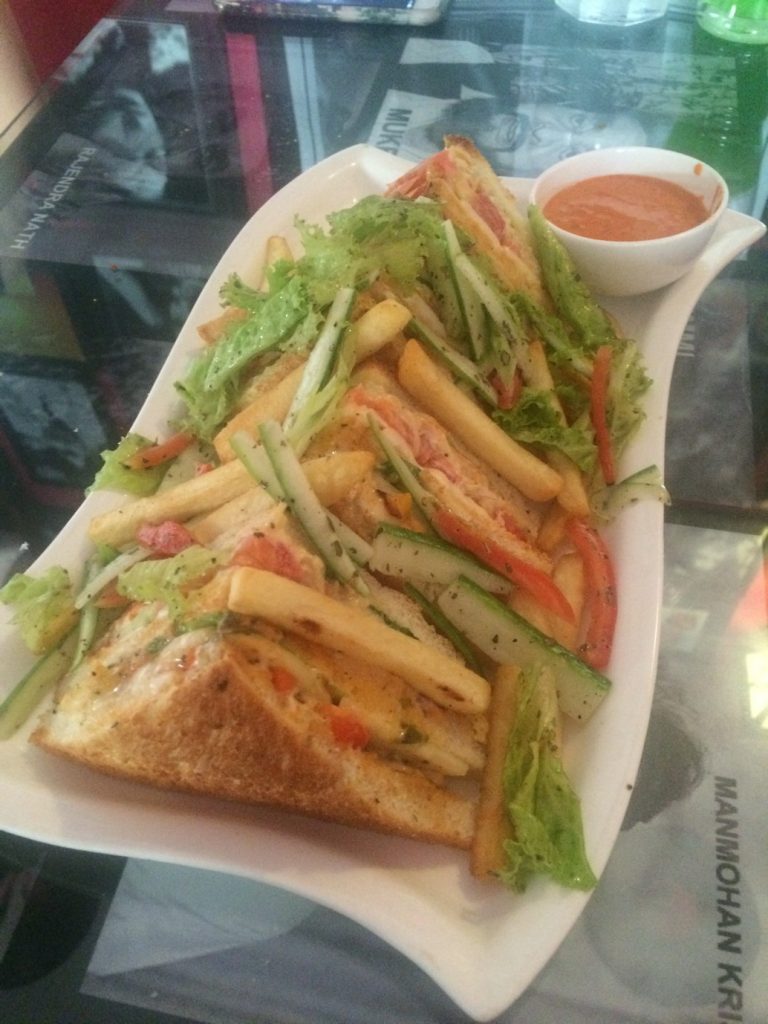 I did try a variety of coolers and a shake here. Kiwi and Strawberry cooler were a bit too sweet for me but smelled great and were refreshing. Taking no risk ahead on my drink, I ordered the usual Oreo Shake, which looked and tasted as good as it could be.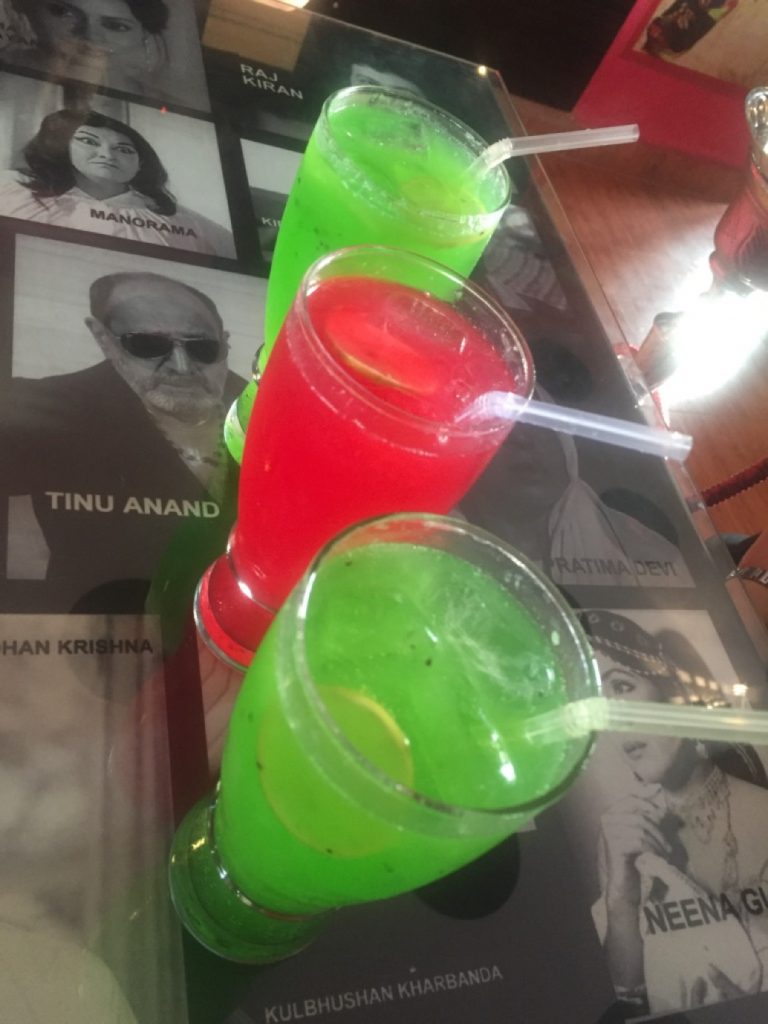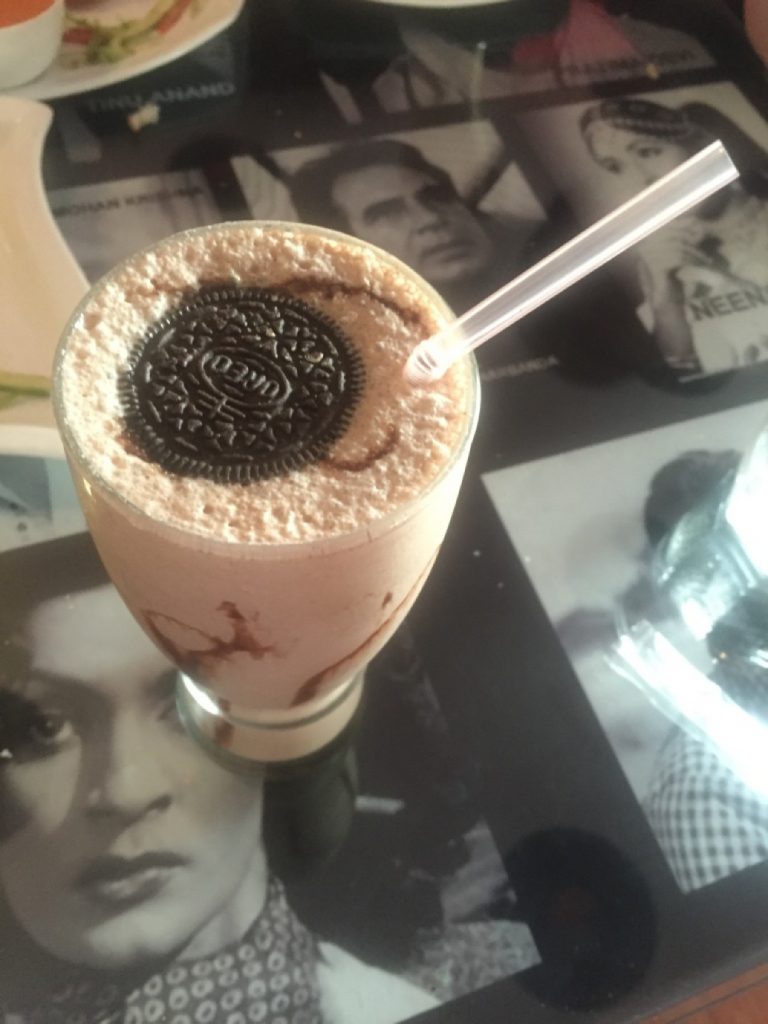 Then came mix sauce pasta. The pasta was decent but I certainly have had better pasta. Being a vegetarian, I do get a bit picky about my favourites, and pasta certainly is one of them.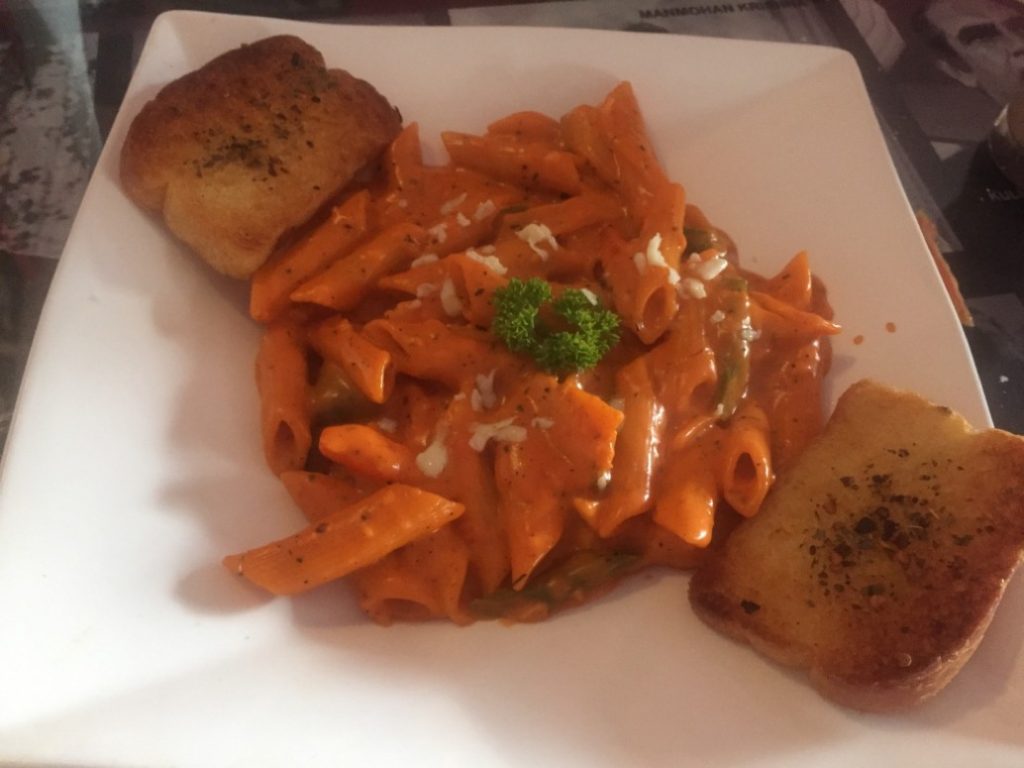 Coming to Mumbai Matinee and not trying their Mumbai Matinee Special, not fair!
From the Mumbai Matinee Special section, I ordered Vada Pao and Pao Bhaji. This took me to my walk through trip of Juhu Beach in Mumbai and I could easily relate to the taste. The only difference was that on the street of Mumbai, the vada pao is too small and you end up sending much to fill that tummy but here, one portion is more than enough.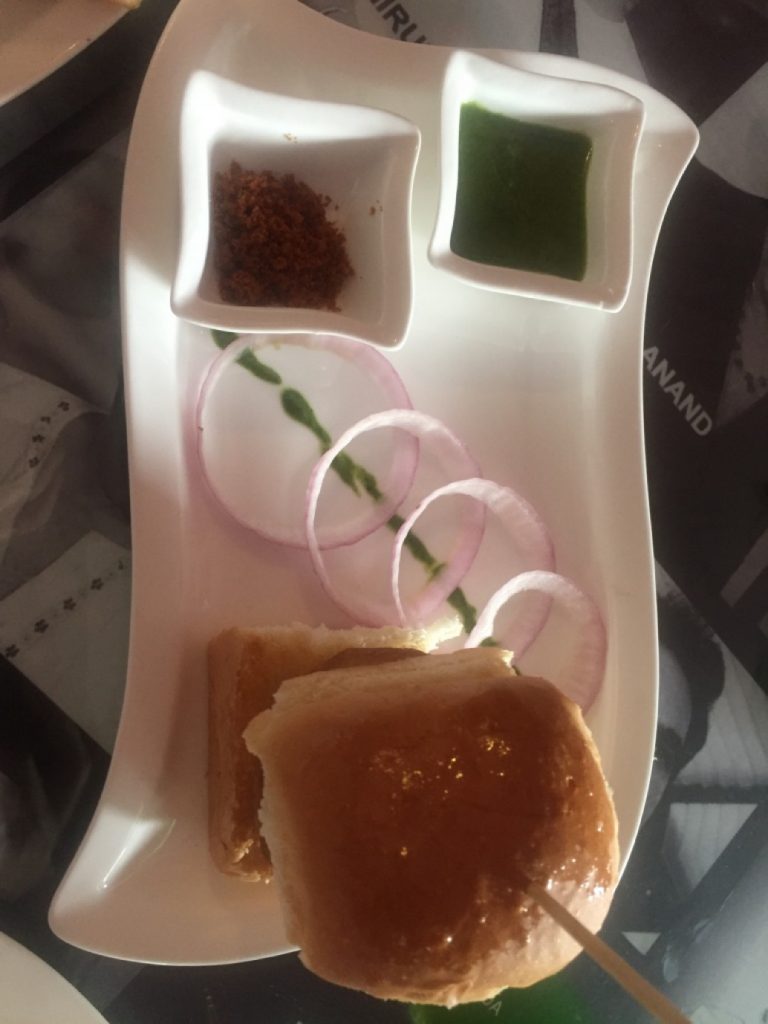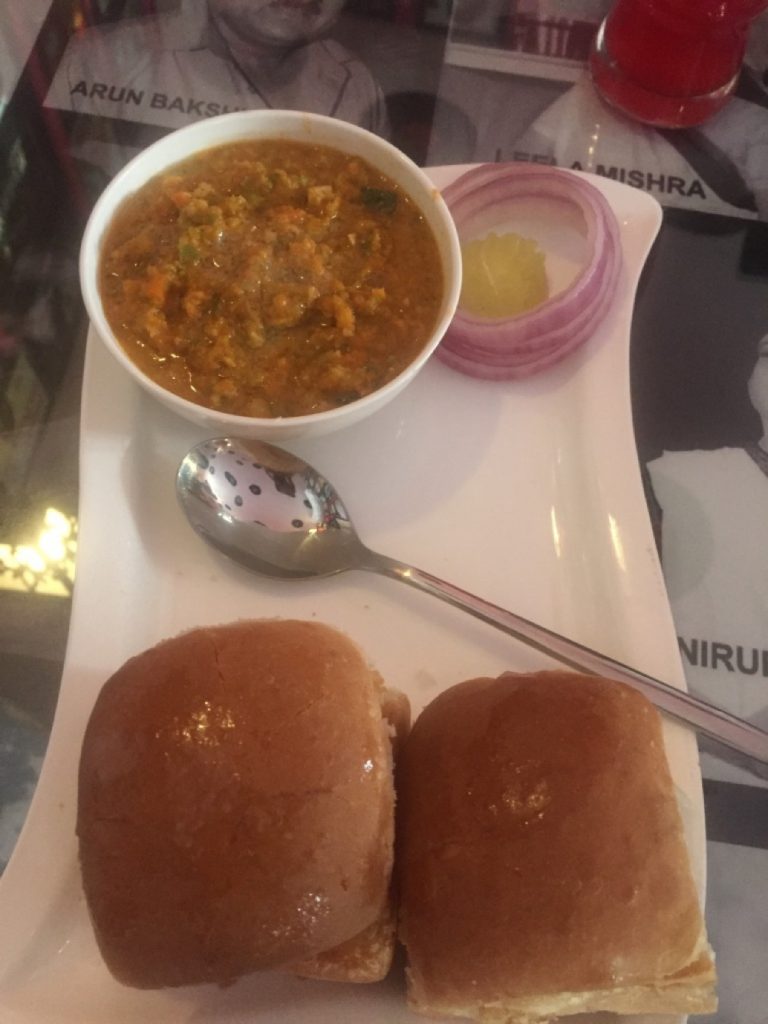 After my Mumbai walk, I wanted to wind up the eating session by ordering Quesadillas which were served with sour cream and tomato salsa. The team members are superstars themselves at cooking whatever those have listed in a perfect way. This was one of the best vegetarian quesadillas I've tried. There might be other ways of quesadillas being cooked to perfection but what I ate is here is the way I like my quesadillas to be.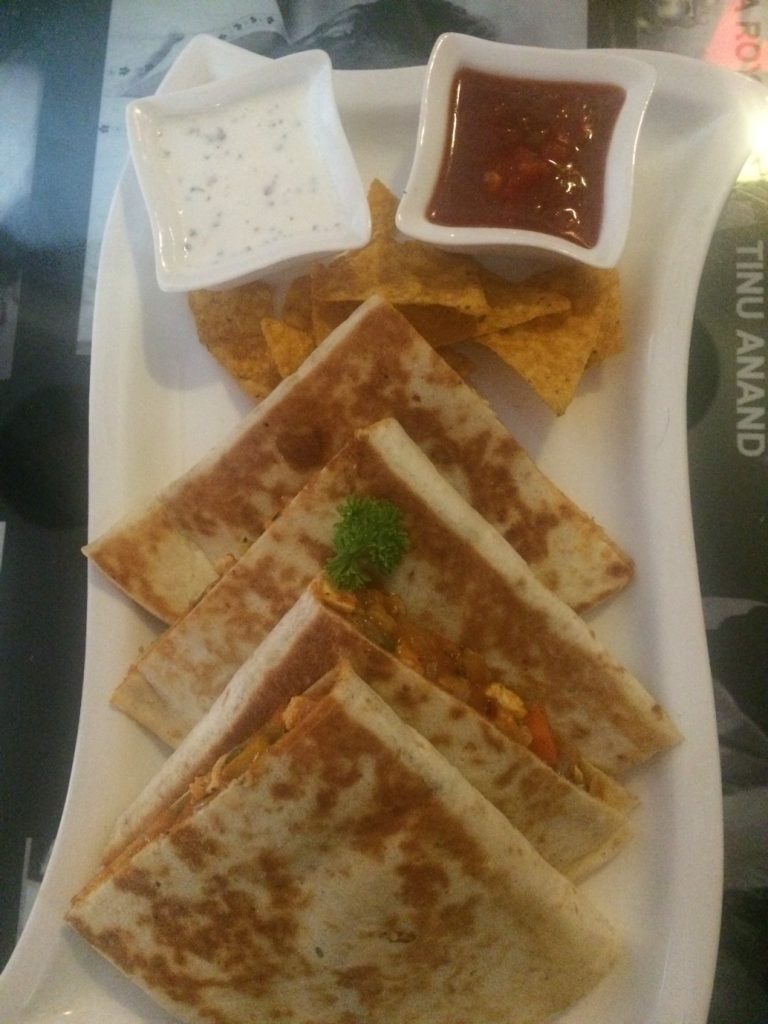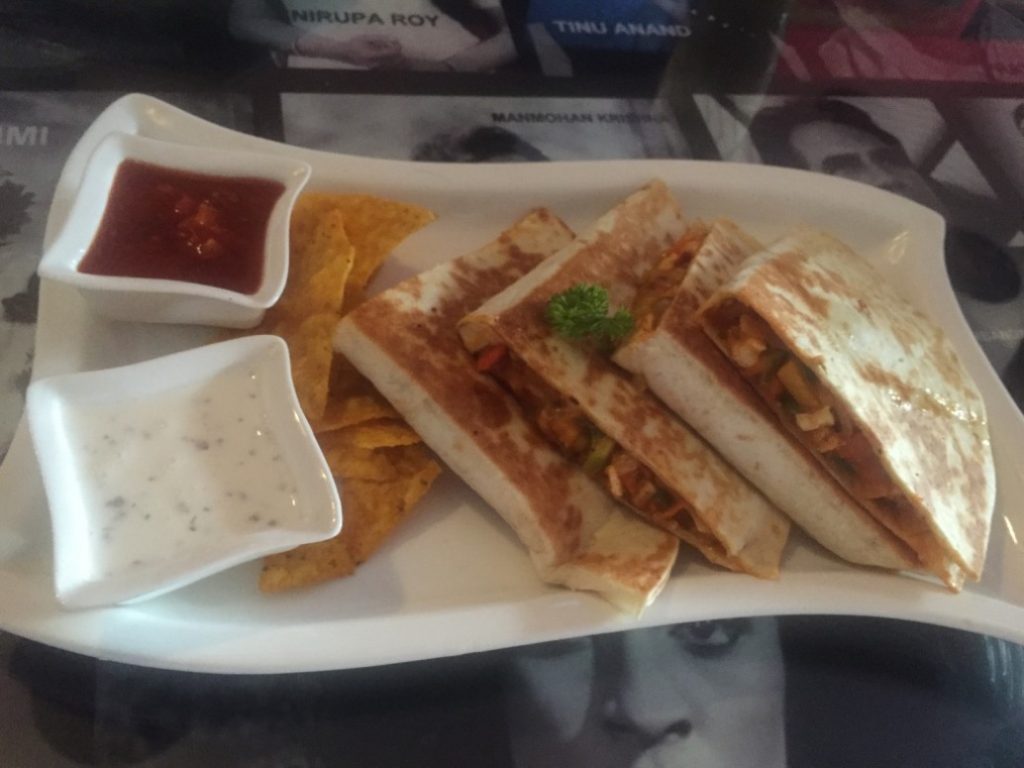 The chef specially sent cheese toasts for me to try and claimed it to be their best seller. I have never had such fabulous cheese toasts ever. It was topped with cheese, onion, tomato and capsicum. I'm sure it was their bestseller. If I am ever asked a particular reason to visit this place, it would certainly be their cheese toast and oreo shake.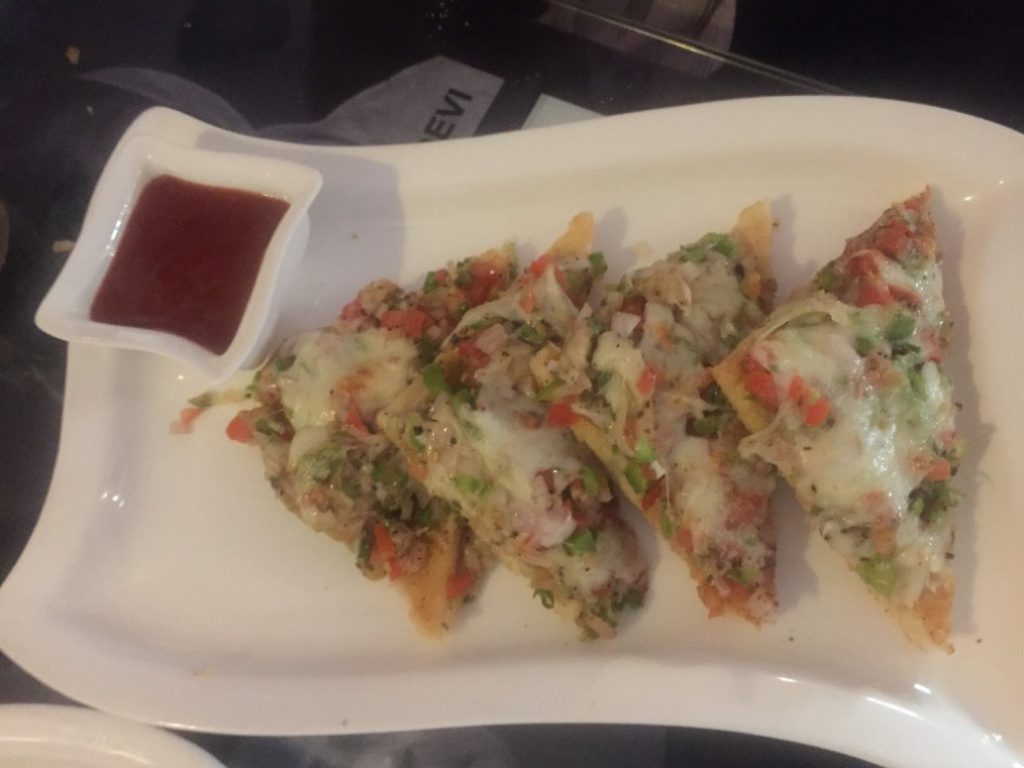 The chef team is super smart at crisis management too. I ended up ordering ice-cream not realizing that there was a major powercut in the area. I was served a semi-melted ice-cream dressed with some designs made by chocolate sauce. Out of curiosity, I ended up asking the manager and got to know that the major power cut has affected the freezing system. Trust me, all this while I was thinking that this is such a cool way to present a mix of vanilla and chocolate ice-cream.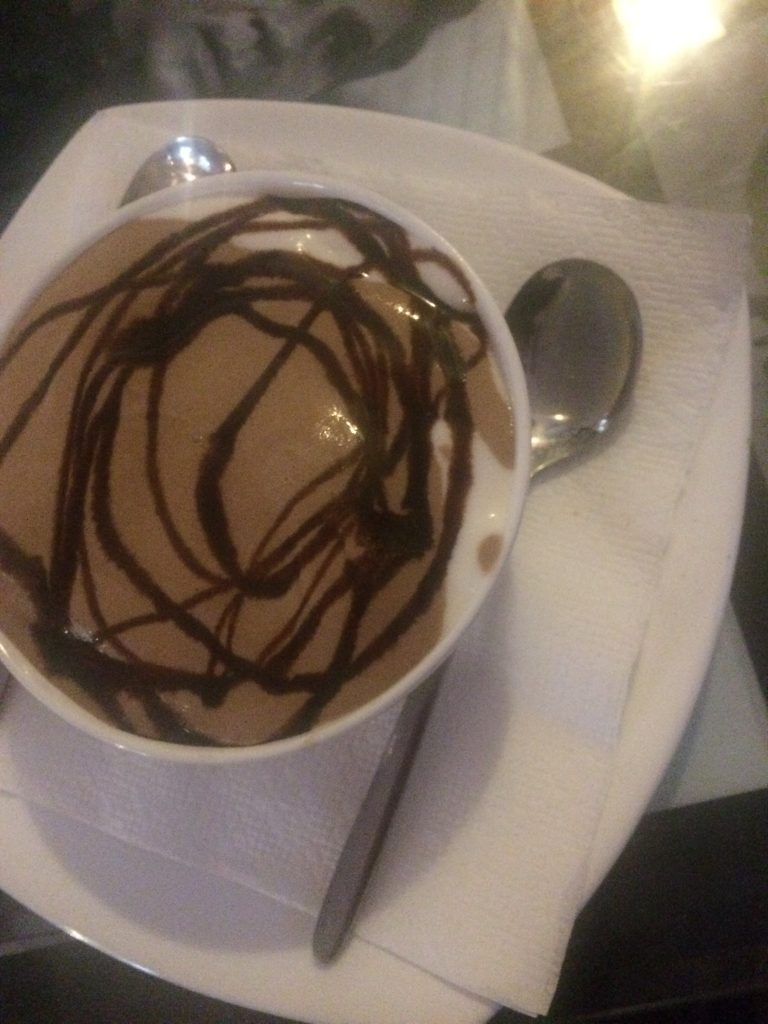 Mumbai Matinee has the caliber of being the next campus preferred eatery. The portions are great and the taste is absolutely incomparable. The café serves has a quite impressive sheesha menu and the place, overall, is pocket friendly too. So if you're fighting with your month end stories and still want to have great food, Mumbai Matinee it is!
Review Credit: Pushpmeet Nanda