Open it
Push the marble
Feel that fizz
And Voila
You're ready to Bunta!
Sounds familiar? A drink which makes you nostalgic about your childhood memories, the carefree days spent playing chupan chupai or Ludo with your friends!
Now, I am gonna tell you about a bar which makes you nostalgic about your carefree and happy school days when we used to going to the nearest general store and could fondly ask for kanche vaali bottle…yes, those were the days!! I felt that reminiscence when I entered Bunta Bar, located at downtown Dilli, Janpath, Bunta Bar effortlessly transforms itself from day to night. As I entered I saw Bunta bottles all over the place from the entry to the celing…yes everywhere! In total, there were 4500 bunta bottles which were made-to-order for this place! A big branding of Bunta Bar with a painted peacock around it caught our attention as we made our way! Differential seating, colourful couches, backrest and high seating chairs! A DJ console out a truck…wow…that was ultimate!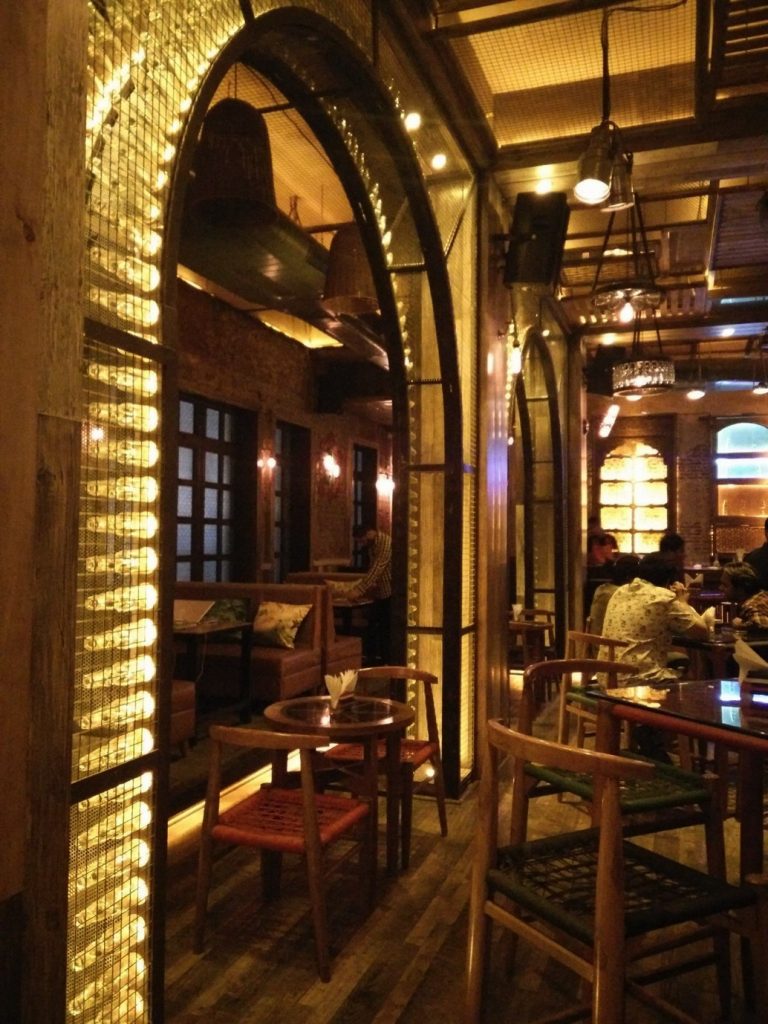 We started with Chakna Platter. What a delight to see small small chaknas in chai glasses kept on a tokri! The platter had Chana Jor Garam, Jhalmuri, Cheese lings, Jhaal chips, Masala Moongfali and Masala papad. Everything was crispy and addictive…one can just keep hogging! I loved the masala papad cone which was so easy and convenient to eat! The Ashoka Salad was an inspiration from Caeser Salad with masala roast chicken! It was a desi version of Ceaser Salad and had palak patta instead of bread croutons. As interesting mix I must say!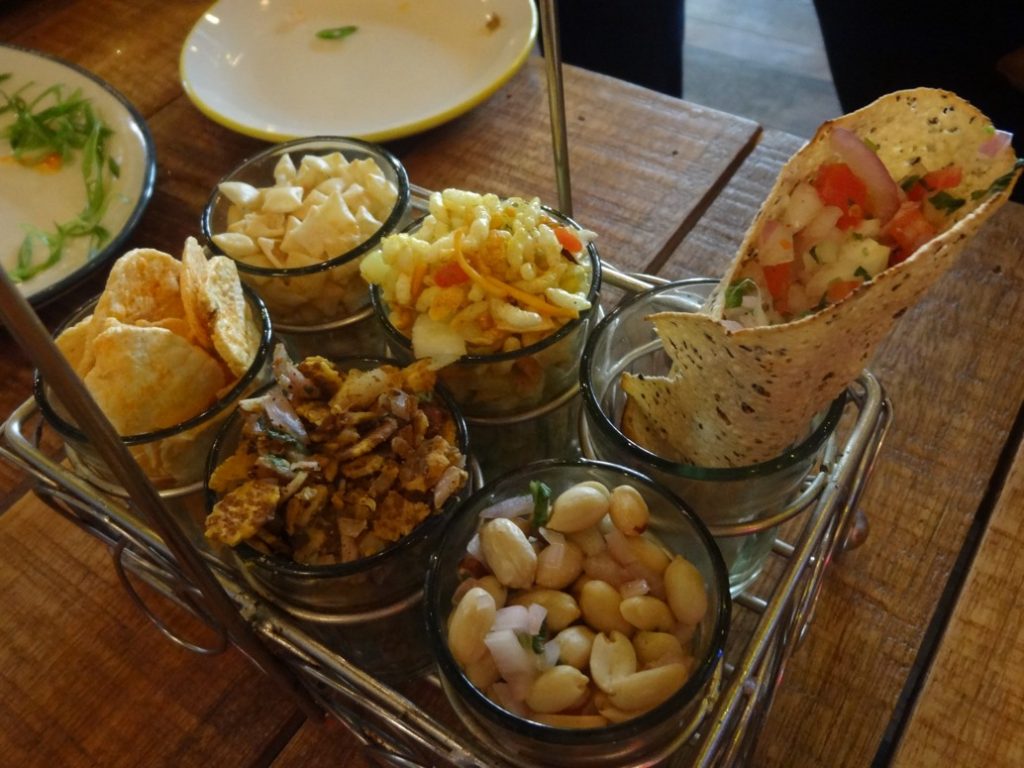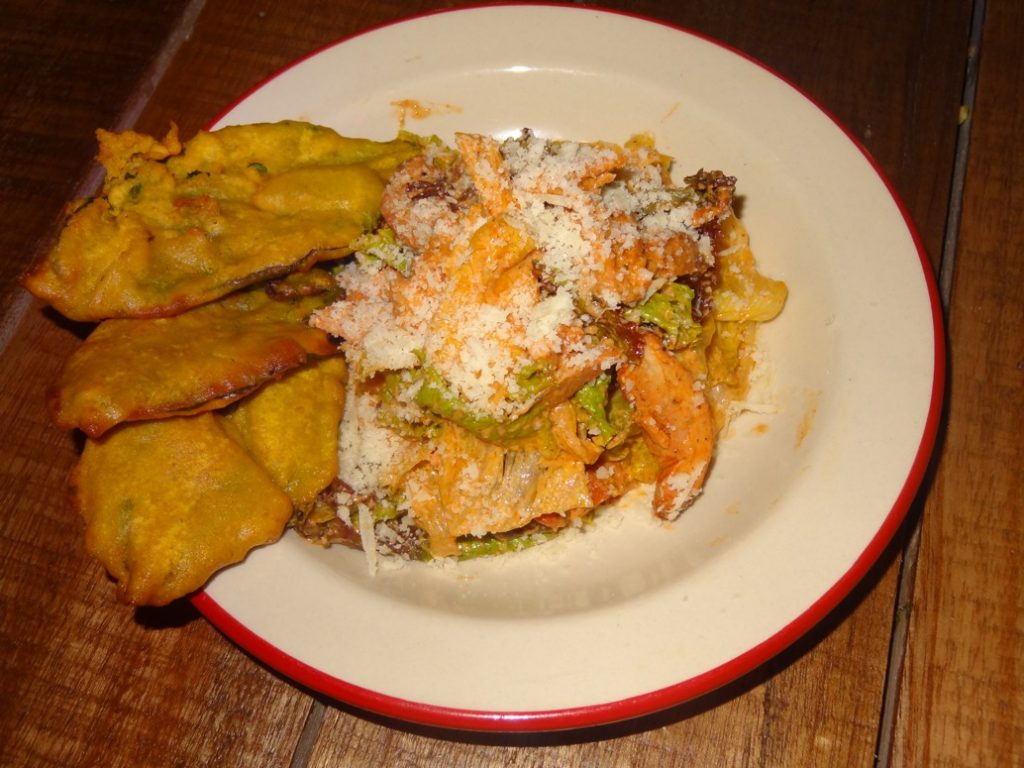 Then came one of the specialties- Bunta Fries! We first tried the Paneer Tikka Masala flavour which was spicy and addictive. A must try! Great job Bunta Bar! Then came the Paneer Cheesy. This was also good and flavourful but my heart still goes to the former one!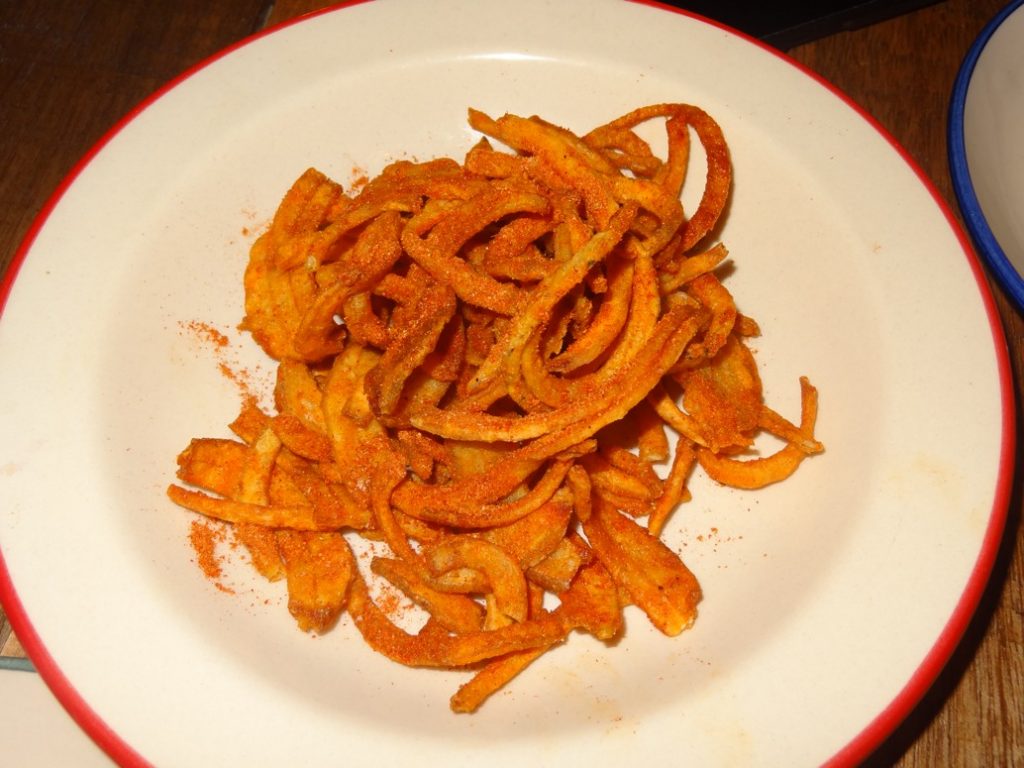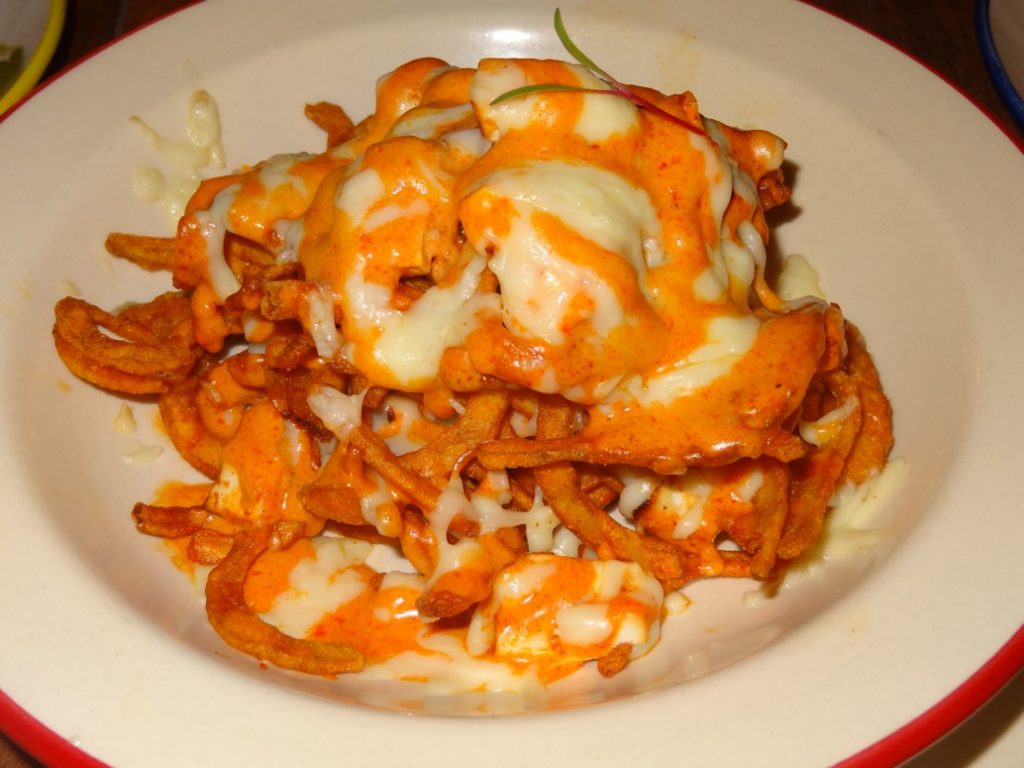 Now it was time for small plates section and I picked up Mangodi Vada! A starter made out of lentils became a must try item! Full marks to the nutrition but at the same time, I realized it was fried! Served with a dip made of peanut along with onions.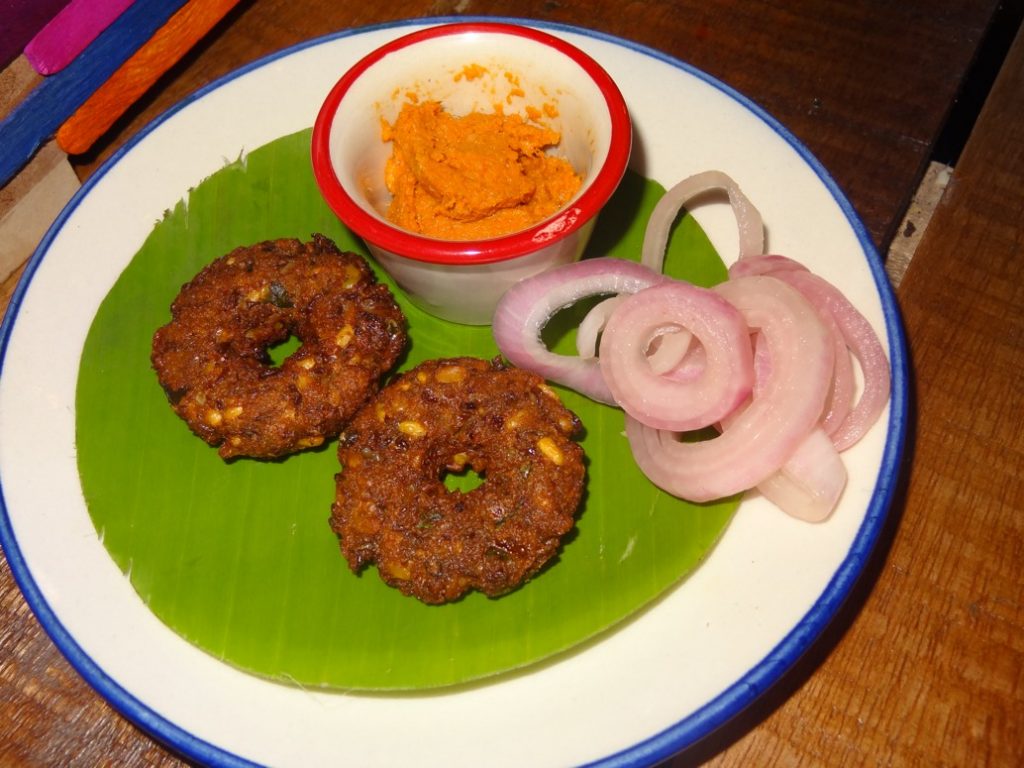 When we read Mushroom Kakori, we were not sure if we should order it as none of us were fond of it but when I had the first bite it just melted in my mouth. None of us could figure out that the dish had mushroom. Served with mint chutney and home style pickled onions, they were a perfect treat!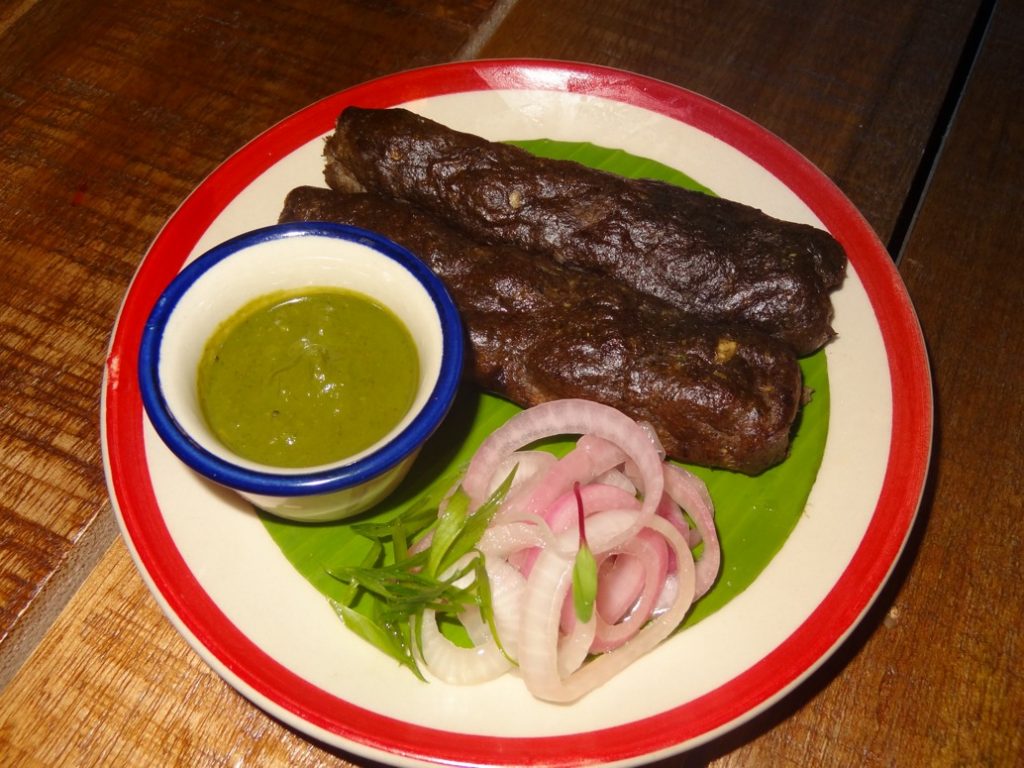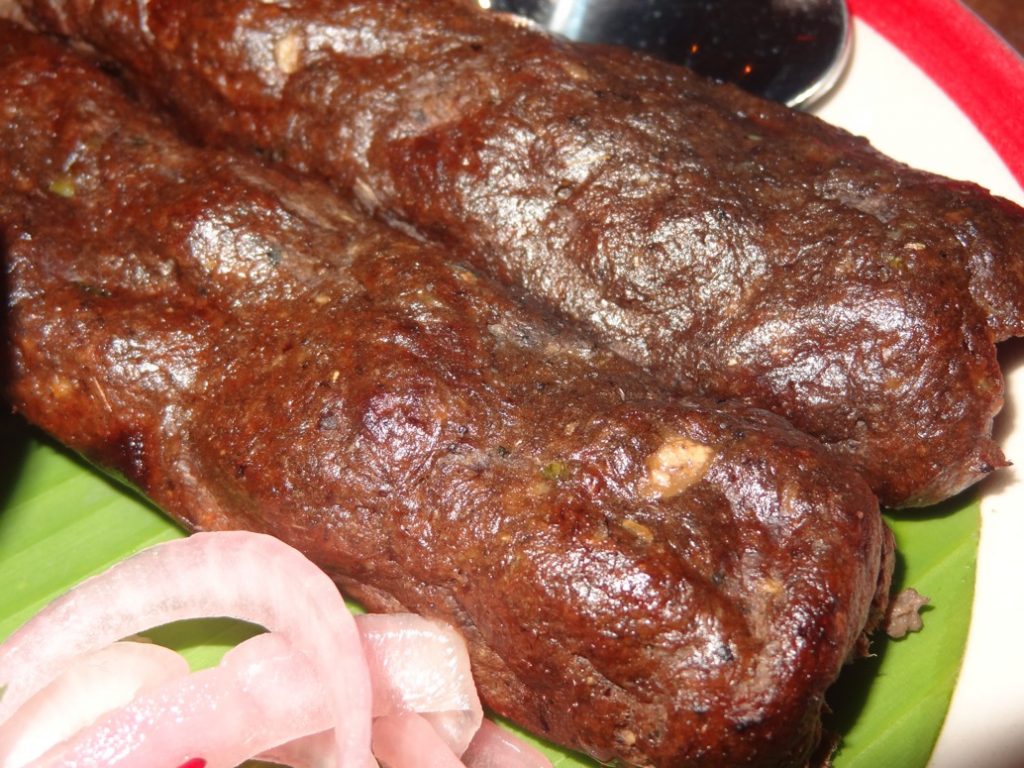 Next was again something that mom used to make me eat but it never delighted me…curious to know what? Baingan but with the era of fusion of fusion food, it wasn't baingan-roti but Baingan Bharta Taco which came in a nice oval plate with the greenery of spring onion around it. It had a nice taste. For a change I didn't mind baingan. Plus it was crisp, thanks to the potato salli sprinkled over it! The dish was topped with sour cream, and kachumber salsa.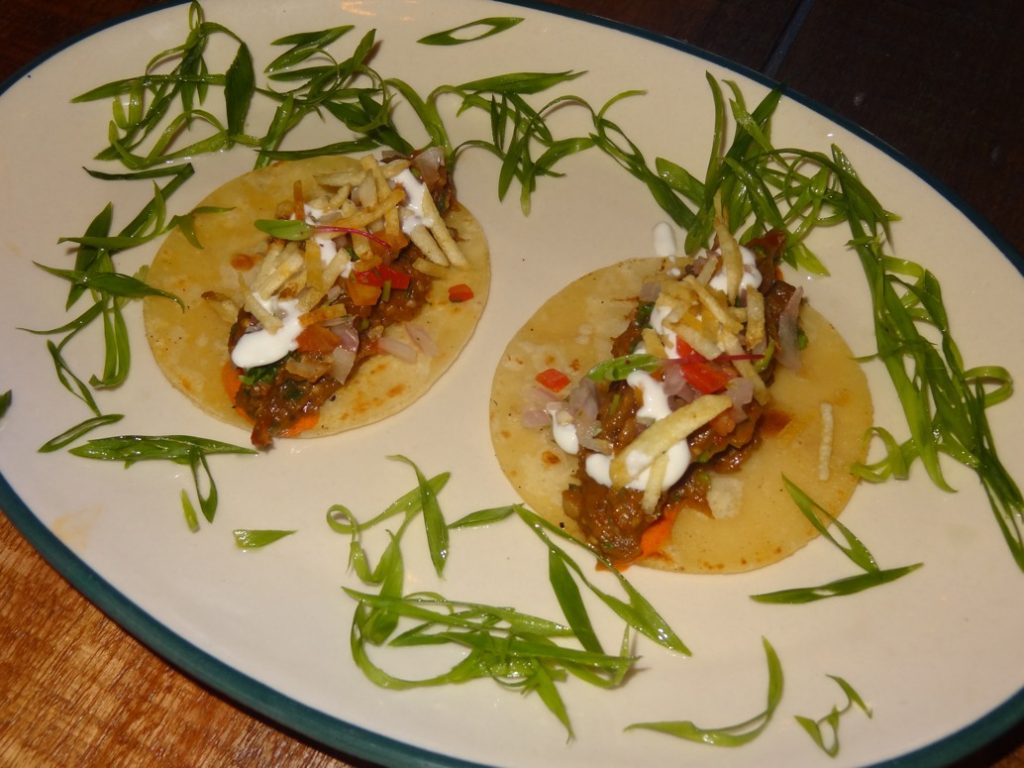 The Mirchi Toast was a club style spicy toast loaded with cheese. Something which could give tough competition to our garlic breads. Served with ketchup and curly spring onion, it was absolutely delicious.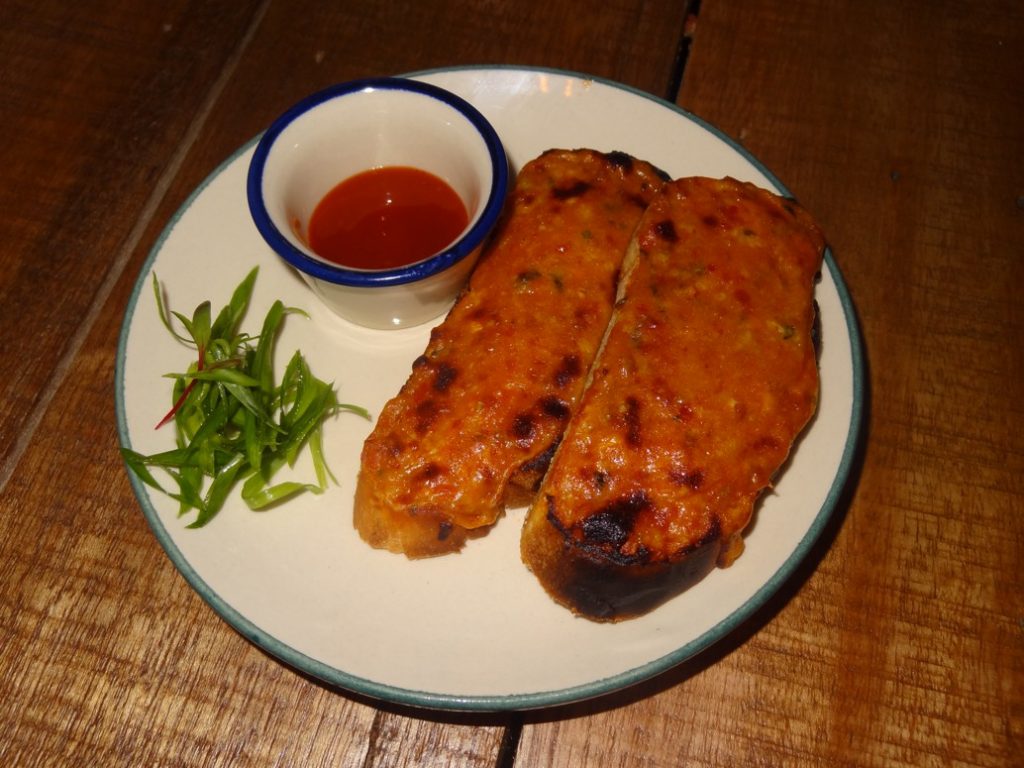 The Hari Mirch Chicken Taco had chicken cooked with green chillies and ghee pulled and topped with sour cream and kuchumber salad. It was super spicy and super duper good.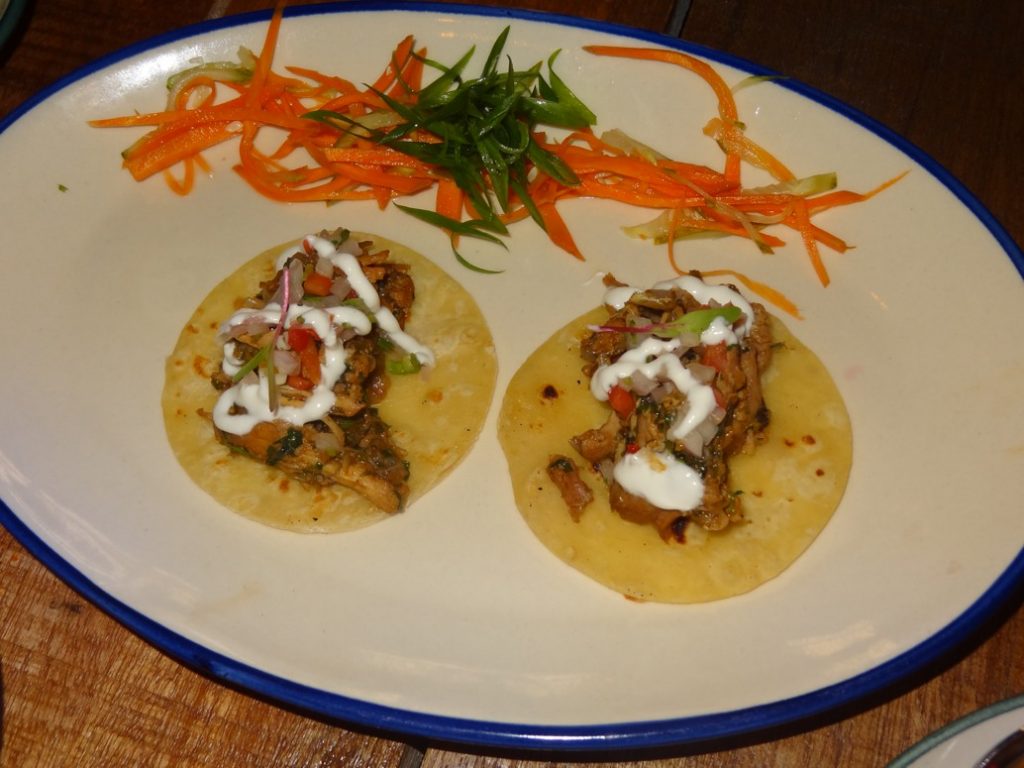 From the Bun-ke-Beech section, we ordered Chicken Cafreal, a spicy goan green masala spicy chicken. Very different and unique! The sliders had mint chicken, onion and mint chutney. Perfect spice and flavour! Appetizing and Yum! I could live on something like this. The Mutton Shammi versions was so soft that it just melted in the mouth. Served with house pickled onions, cabbage and spring onions, it gave a great flavour in the bun!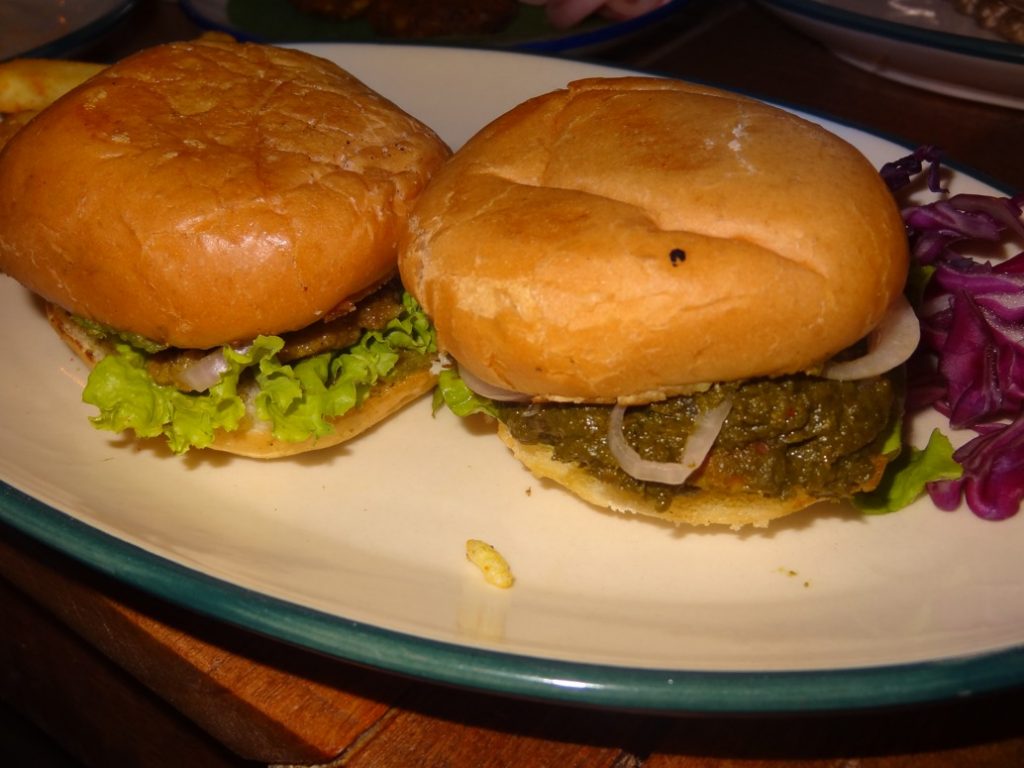 Next was Desi Flat Bread. In the Bunta Bar version, it was Pijja (No, its not a typo for Pizza) but is pronounced like that. We went for half n half- Palak Paneer and Chicken Tikka Masala, a deadly combo of veg and non-veg. It was an interesting fusion but it does not do justice to its Italian sibling…I would still want the regular pizza which I could dig into!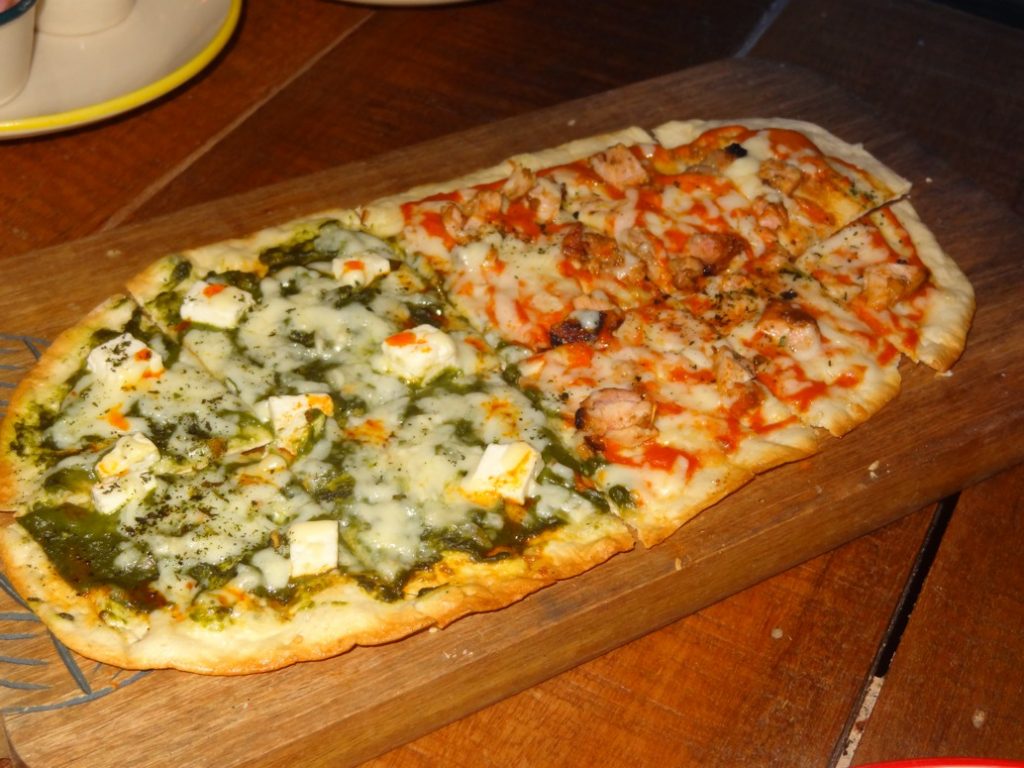 Now, it was time to try Buntas. Afterall how can we resist the drink we have spent our childhood with. So the first drink we had was Aam Panna. Its summers and how could we resist our favourite mango but with a twist! The raw mango taste in our nostalgic drink was a delight in itself! The Classic Bunta Soda was nice, tangy and fun. A must try original Bunta flavour that will send you back to the good old days! The India Gate Bunta was evergreen kala khatta flavor, balanced and served with aerated water. It was just wow! Nice and tangy Kala khatta!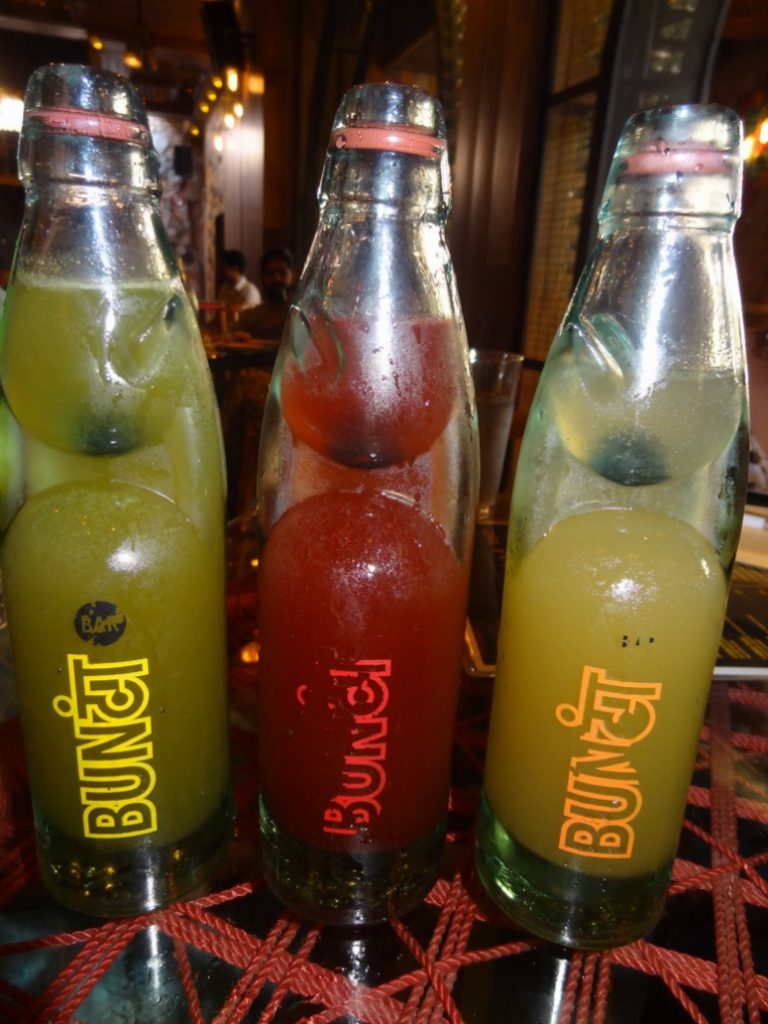 The Dal Makhani was served cutely in a small pan with handle on a plate and a mat. It had a rich creamy consistency and a classic taste. The Butter Chicken came in a boneless form and was soft, juicy and fleshy. Though a little sweet but really enjoyable! The Madras Stew was served with tomato rice & malabari parantha. With carrot, beans, tomato and peas, it was what I would call a true South Indian journey. The tomato rice was garnished well with coriander, while the malabari paratha was nice, soft and fresh.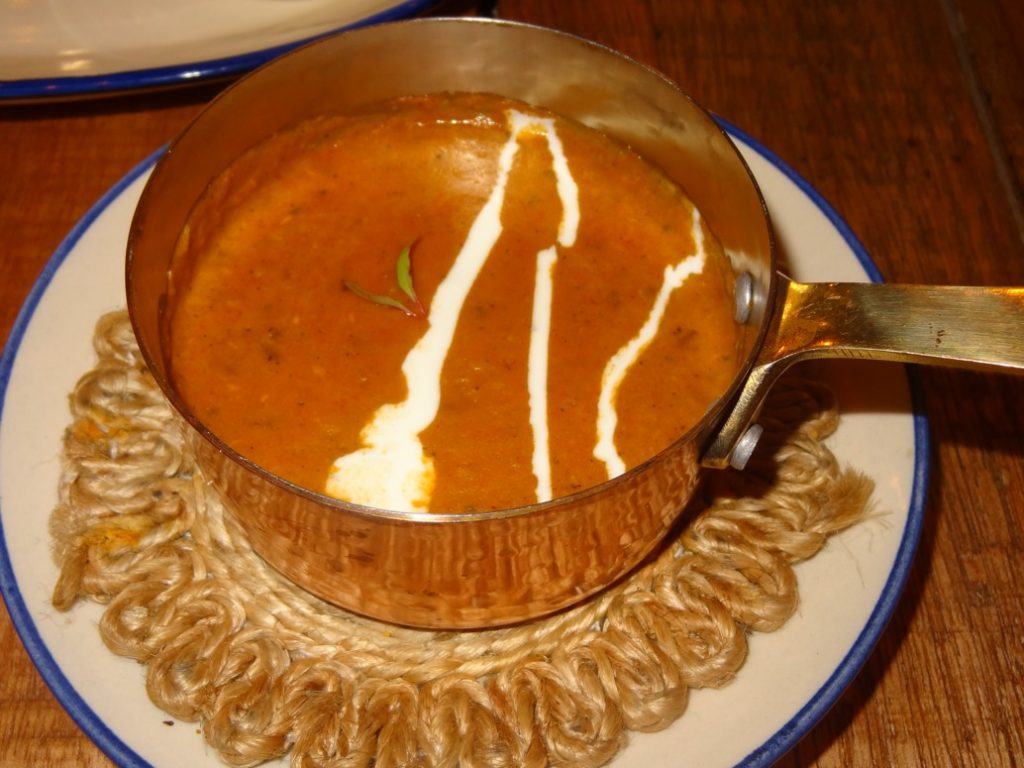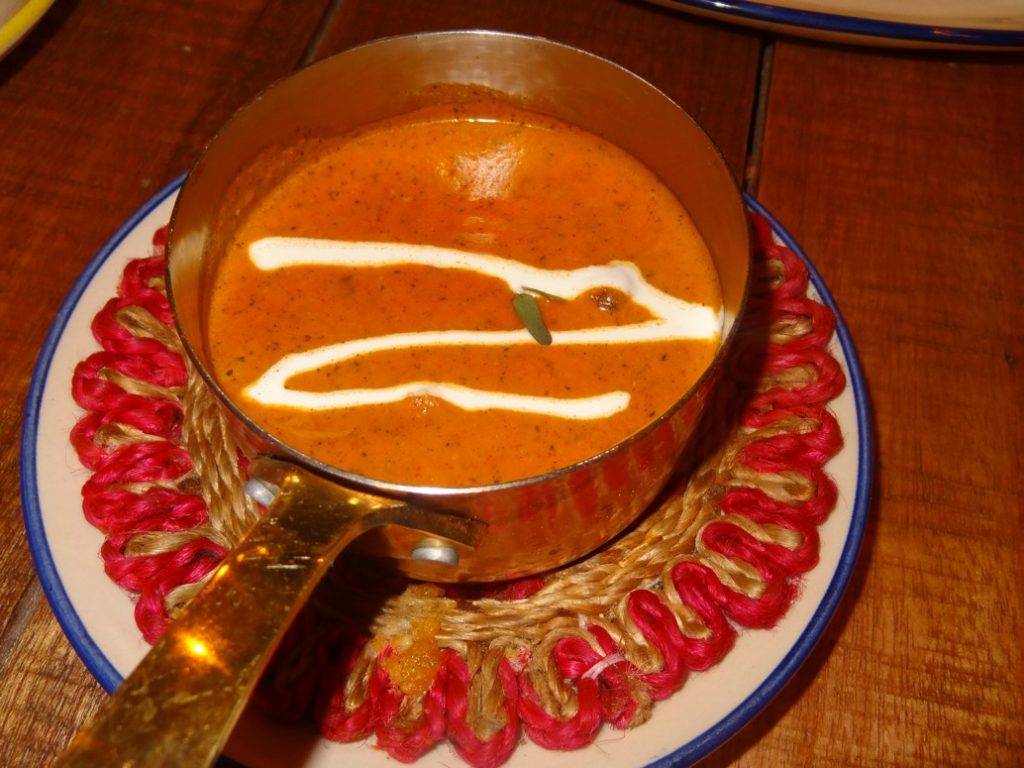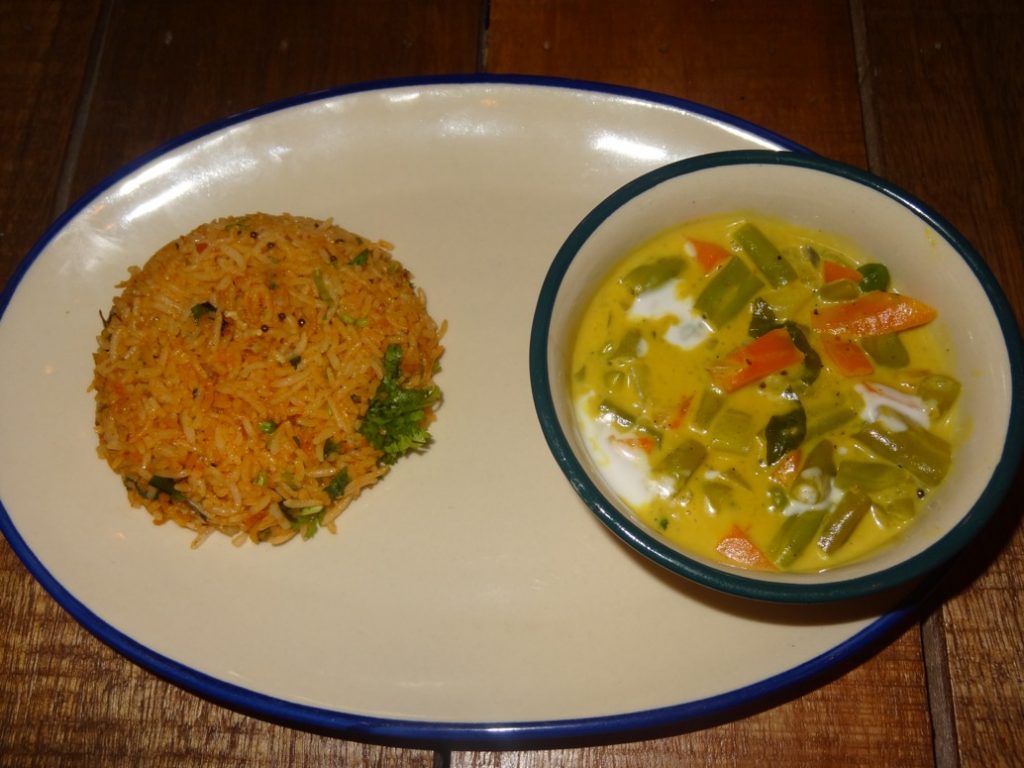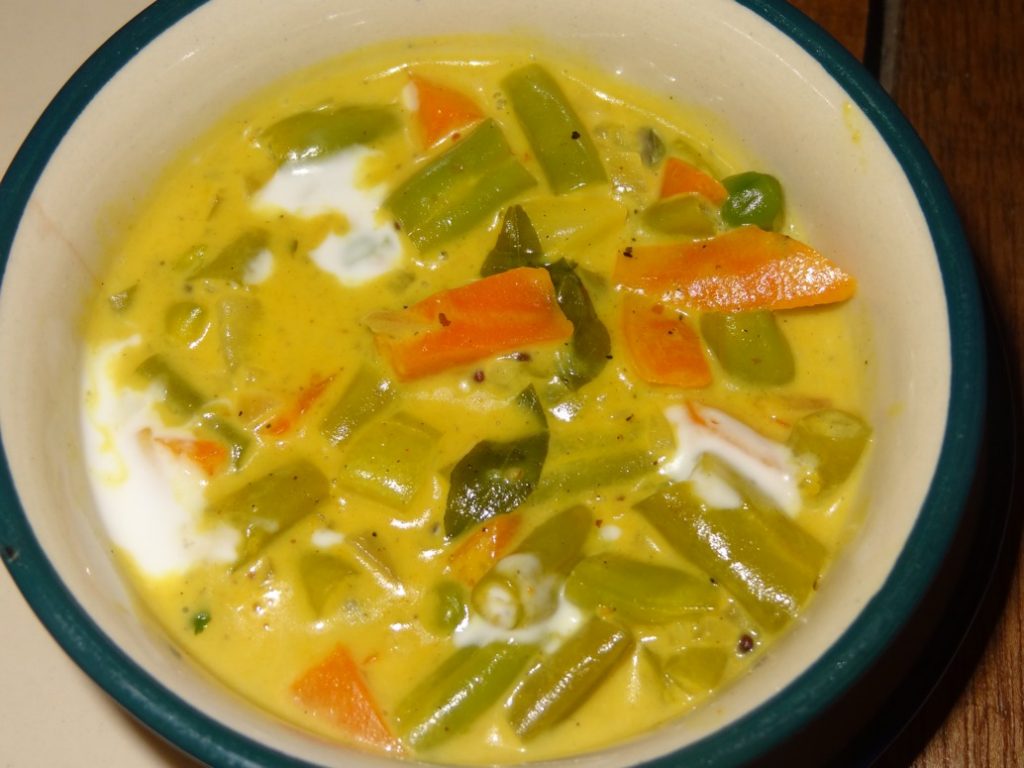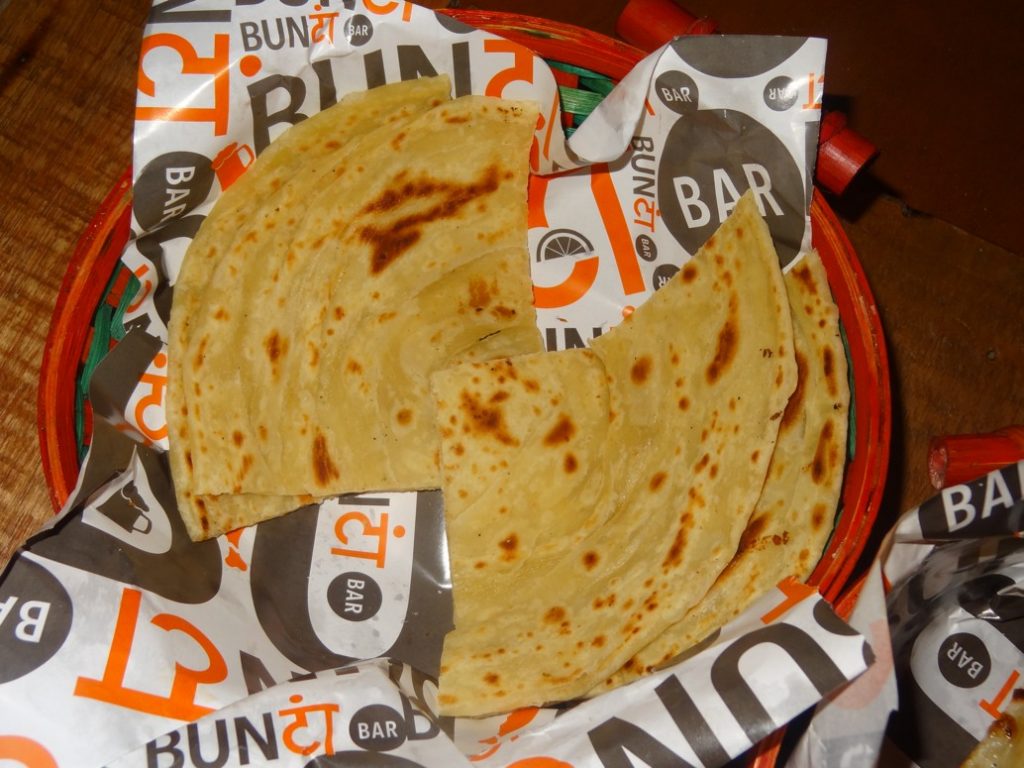 The Kadi with steam rice combo had a centre of palak patta pakode and was a nice and classy combination but when we have so much different to try, you can give this a miss. The Blue Cheese Naan served with Dal Makhani was nice, fresh and cheesy!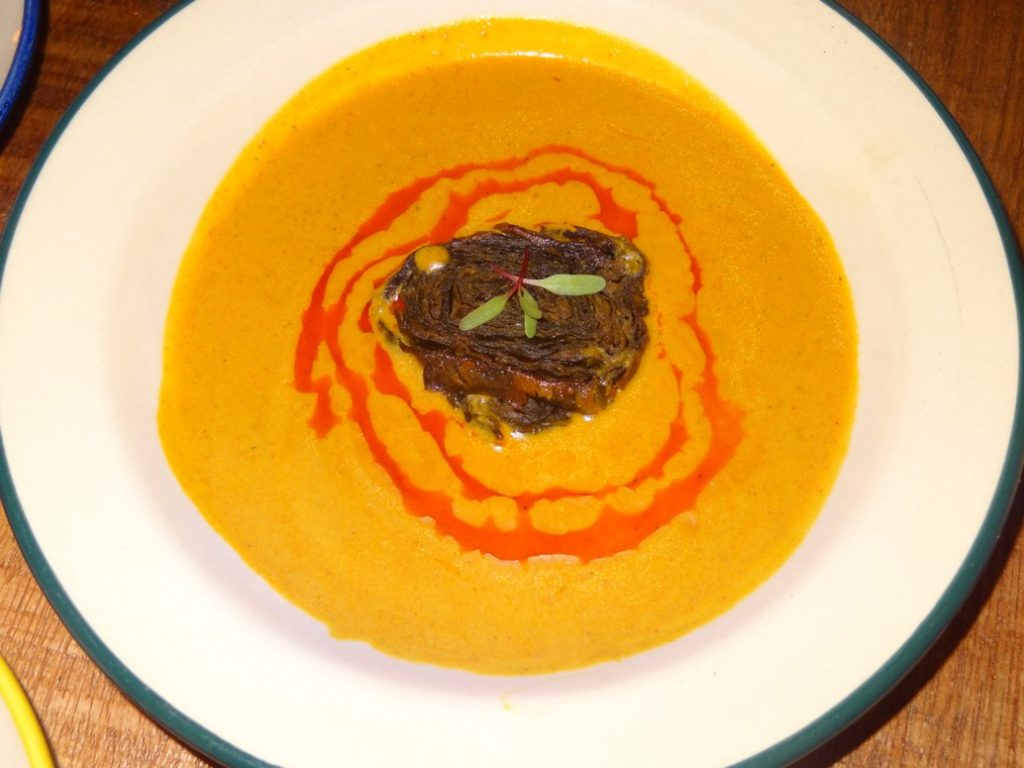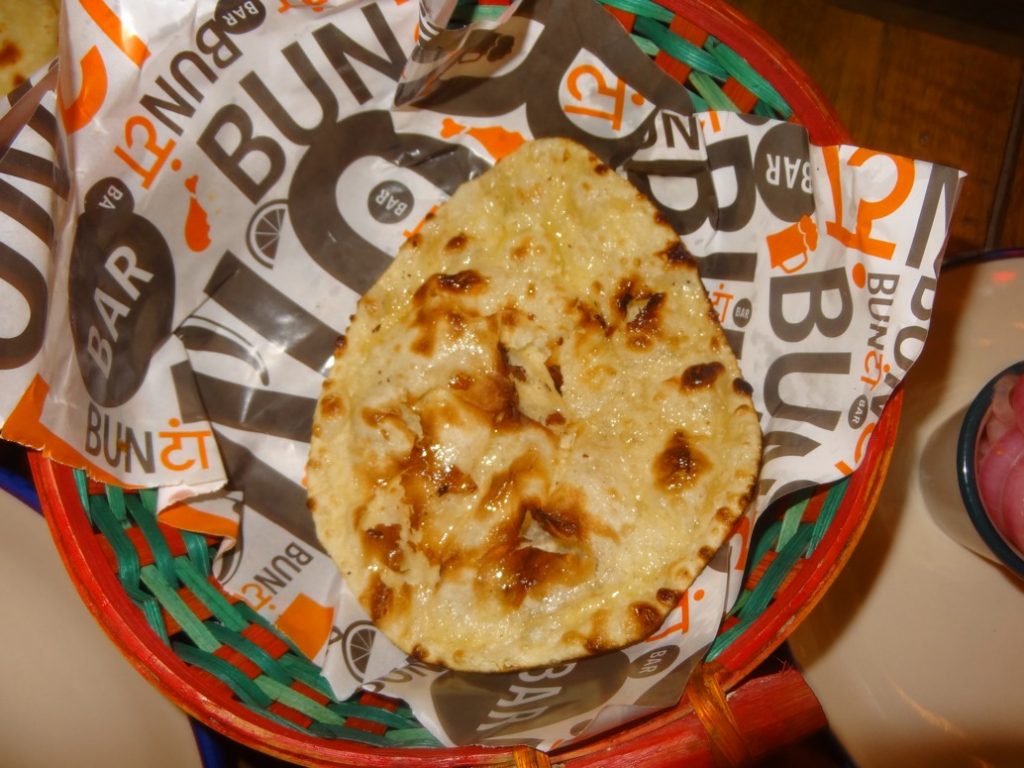 Time to make our sweet tooth happy! We started with Mishtan Bhandaar Sundae which was peda caramel, milk halwa and rose walnut crumbs. Yummmmmm is the word! Next was Khajoor Brownie Kismi Caramel. Do you remember Kismi Toffee Bar? The dessert was date brownie topped with ice cream and caramel sauce made from our childhood favourite Kismi toffee bar. It had the perfect balance of sweetness and was absolutely delicious. The last dessert was Parsi Dairy Kulfi, a staple in every household. With fresh pomegranate sprinkled on the round kulfi, it was quite a refreshing dessert!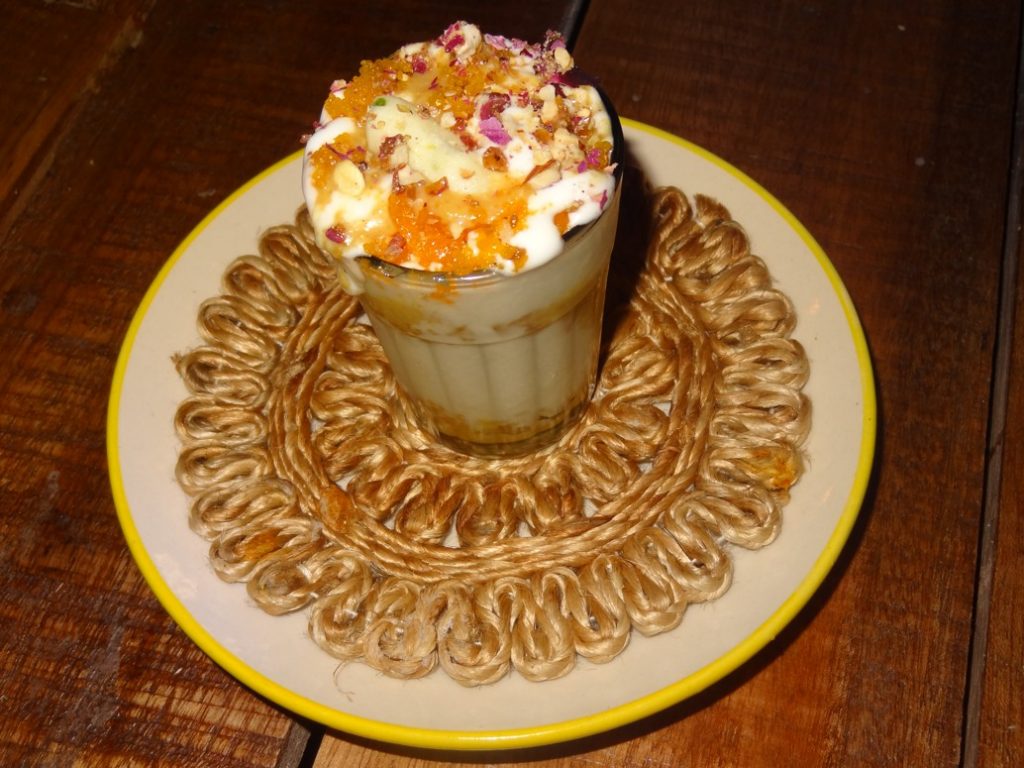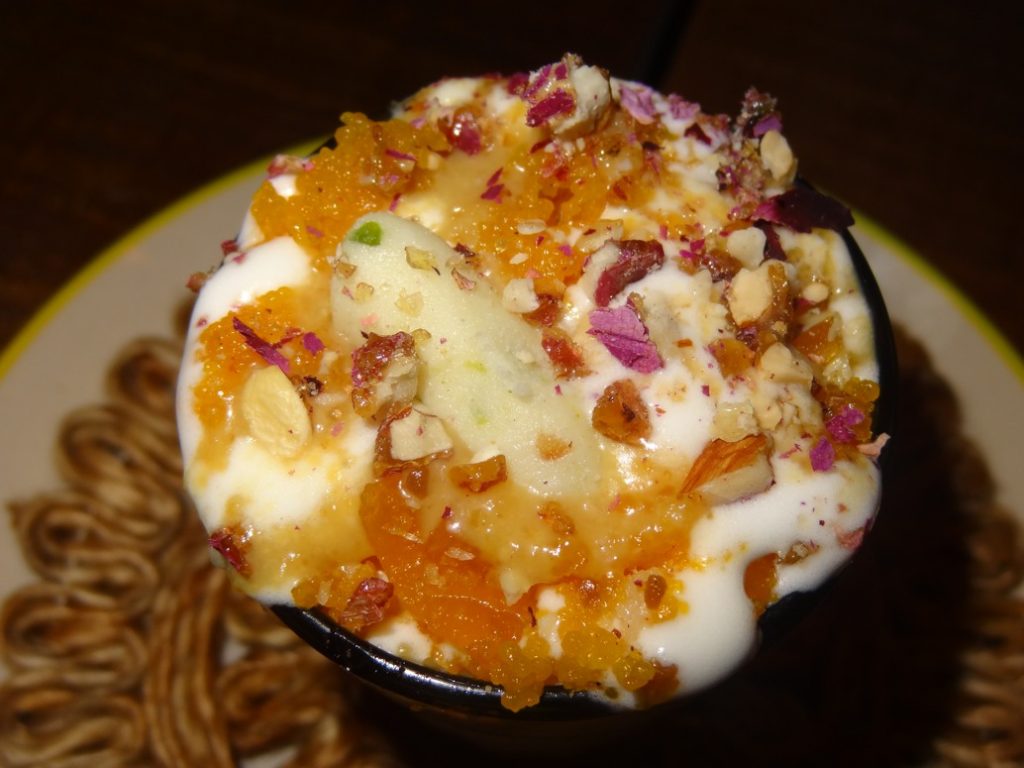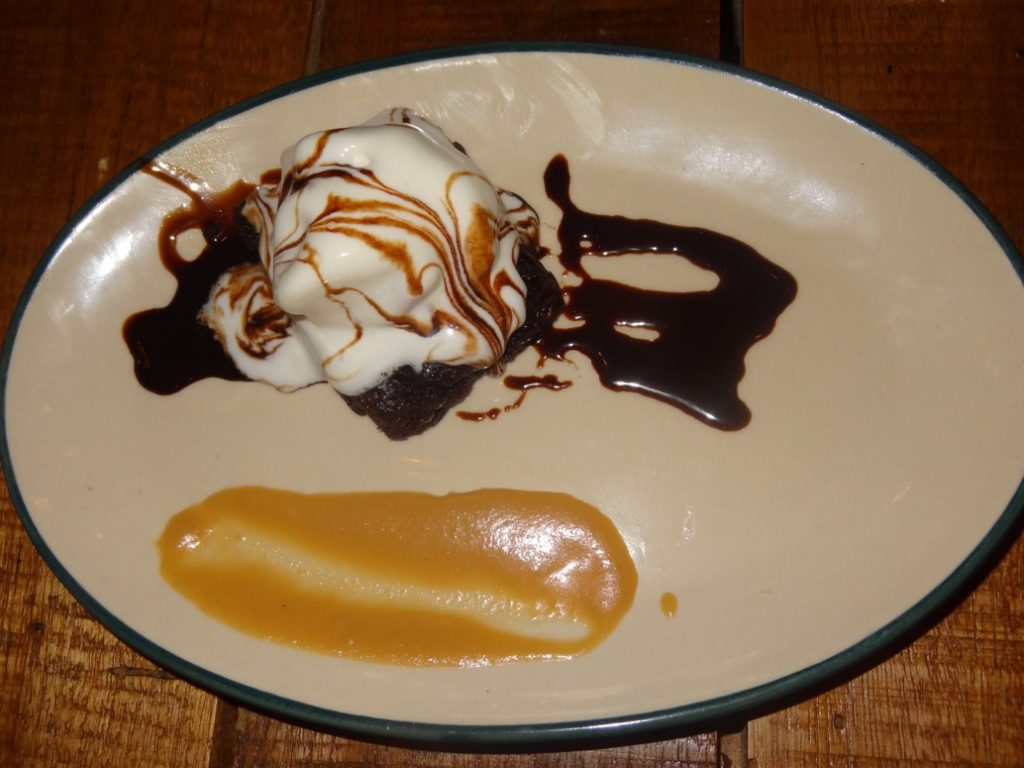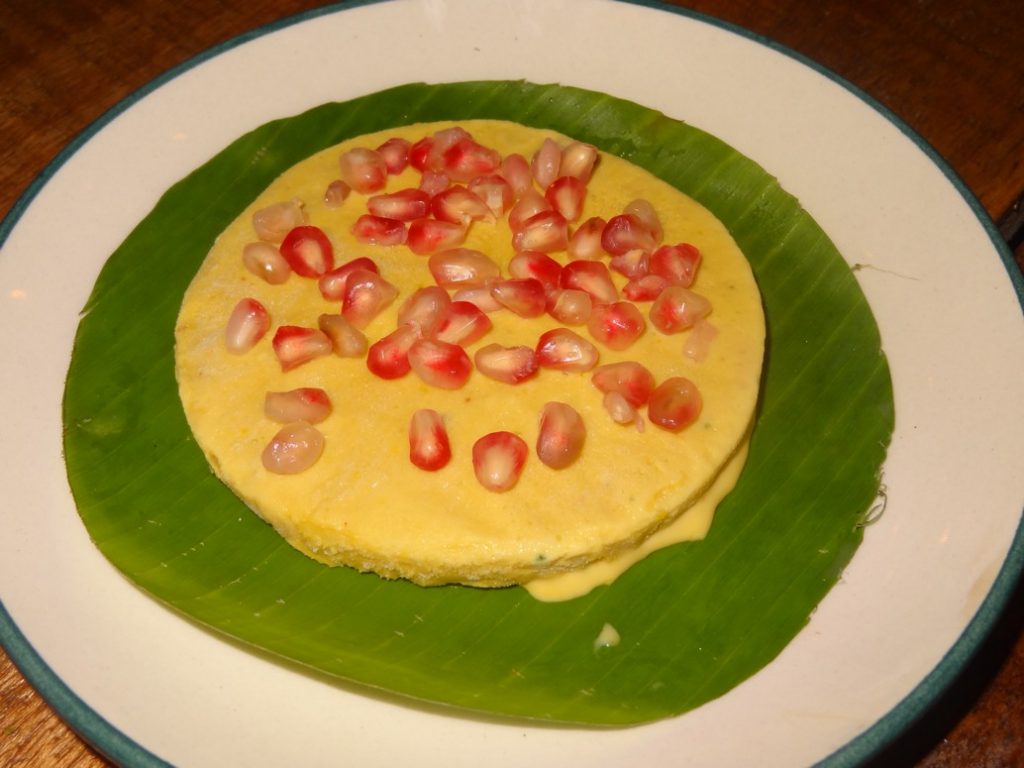 Disclaimer: We had requested for small portions. The actual portion size is bigger than what is shown in the above pictures.