Recently ChicLifeByte got a chance to interact with the famous long hair expert & Wella global ambassador Patrick Cameron, a well-known name in the hair dressing industry globally. He came to India specially to showcase his Modern Vintage collection of hairstyles. Patrick is from New Zealand and came to England in 1987 and since 25-26 years, he is continuously associated with Wella professionals for their intelligent dedication & education in training hair dressers from all over the world in their classic studios, educating them, making them aware of the latest products and trends in hair designing along with the techniques, knowledge & skills required to be a perfect & skilled hair dresser is what actually Wella teaches its people.
Patrick mentioned that he is always happy to be in India and its amazing to see women in India carry long hair gracefully & beautifully. It gives him immense pleasure to experiment in this space where there is so much scope, seeing a bright future for India's hairstyling segment and with Wella professional products of International quality he sees growth and the stylist enthusiasm & inspiration just grows when he chooses to experiments & style with Wella professional range.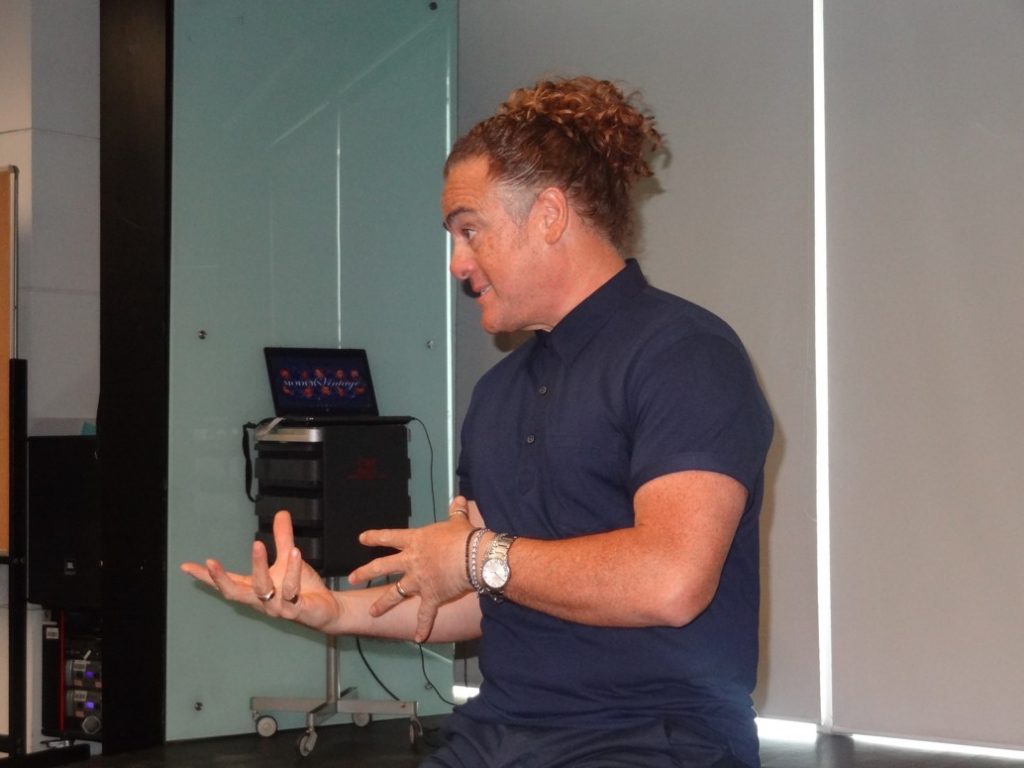 Patrick's class was a complete delight as he styled gracefully & effortlessly going as light and easy with gentle strokes, his fingers gestured and moved and made a classic change in our personalities. His hands went swiftly pinning down tresses and making fine updo's and appearances to speak volumes. He showed us some quick easy fun updo's which can be done within minutes and alo! You are transformed into a beauty queen when you glance in the mirror with your favourite gown or dress making the envy bun with your textured, coloured, glossy, stylish, wavy or straight hair.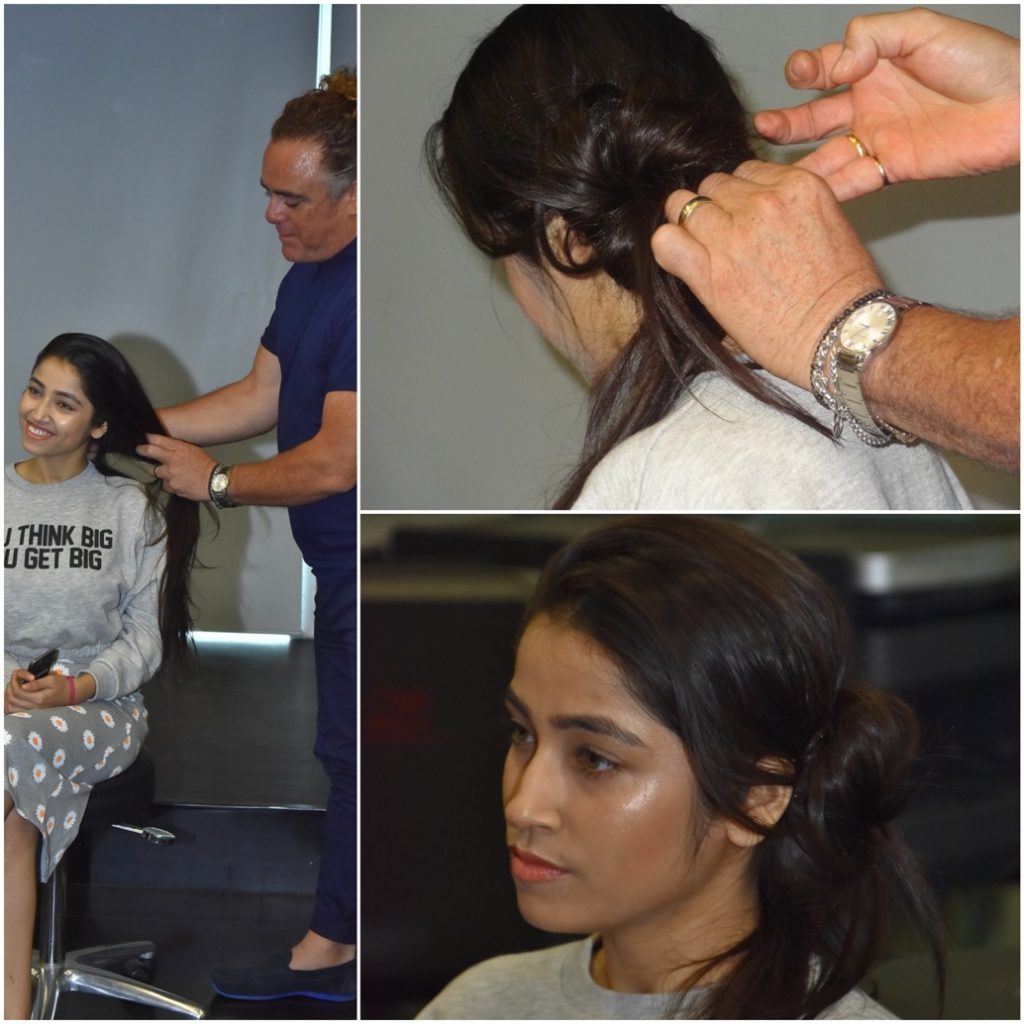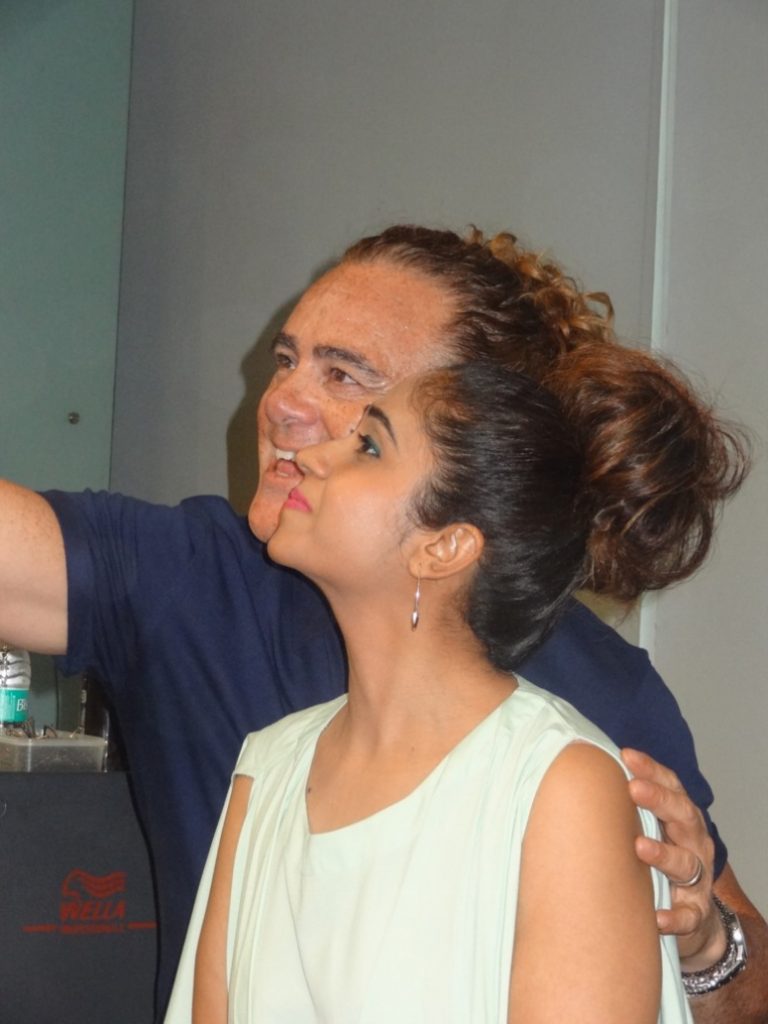 Just a messy upfront, top bun, chignon bun, bouffant or a braided basket weave, its all in the creativity and the way you use fingers to style and pins to twist and tuck the naughty curls or tame the kinky hairline or give a sexy puff or create a vintage bouffant with great appeal.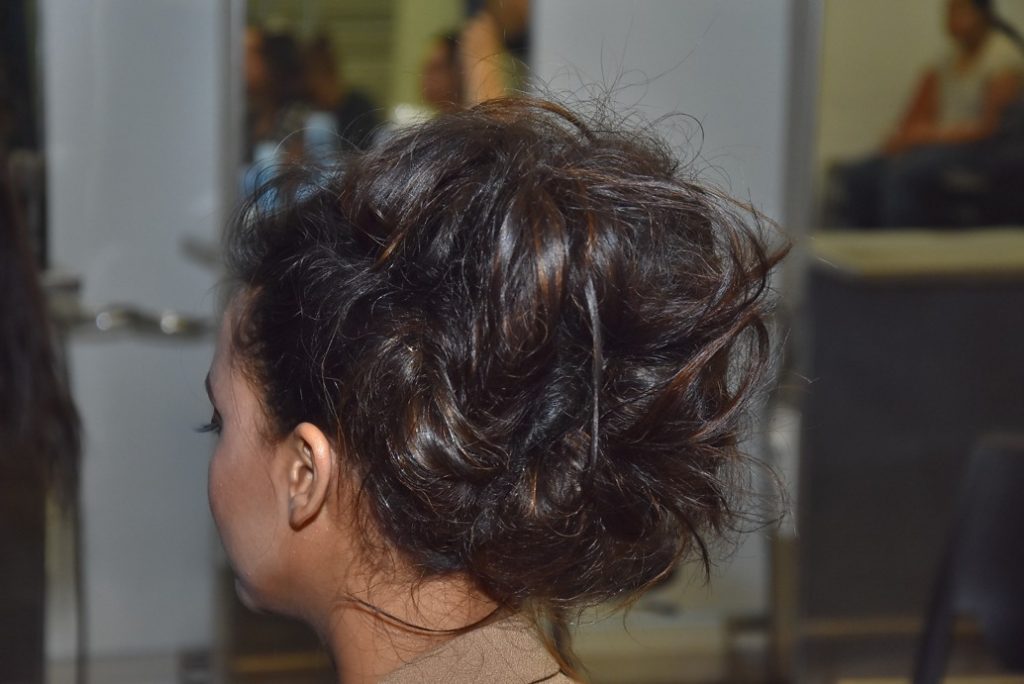 To speak more, the master himself gave us tips on hair care & styles that even a lazy girl could do with ofcourse her box of pins & bands tethering them the right way and adding dollops & oodles of creativity and style to your mane:
1) Use a heavy mousse + conditioner for curly hair to scrunch and your hair is voluminous and curly with no frizz. Open your sexy locks with style & grace and smile at your confidence with your newly pumped up glossy locks making a hit statement.
2) Too much of brushing is bad for hair as it damages the hair.
3) Never brush curly hair, only tangle-free them or roll with fingers, scrunch and leave them. You can use a wide-toothed comb to free the tangles.
4) Combing wet hair never causes split ends, damage or breakage. Combing dry hair is a disaster and damages the hair.
5) Use Luxe oil by Wella, a luxurious blend with argon, almond & jojoba- 3 exquisite oils for giving your hair a shiny & smooth makeover and a glossy touch up. Just a few drops and you are ready as the elixir makes you happy with the fragrance and the 3 power Keratin protection.
Along with educating the hair stylists & hair dressers (1800 in total) across 3 cities in India through his grand shows & seminars exposing the stylists to new innovations, dimensions & various possibilities in hair styling, his objective is to make hairstyle reach its full potential which should not be confined only to salons but reach homes too. The premium quality Wella products are making the art of hair styling & hair dressing in India more convenient.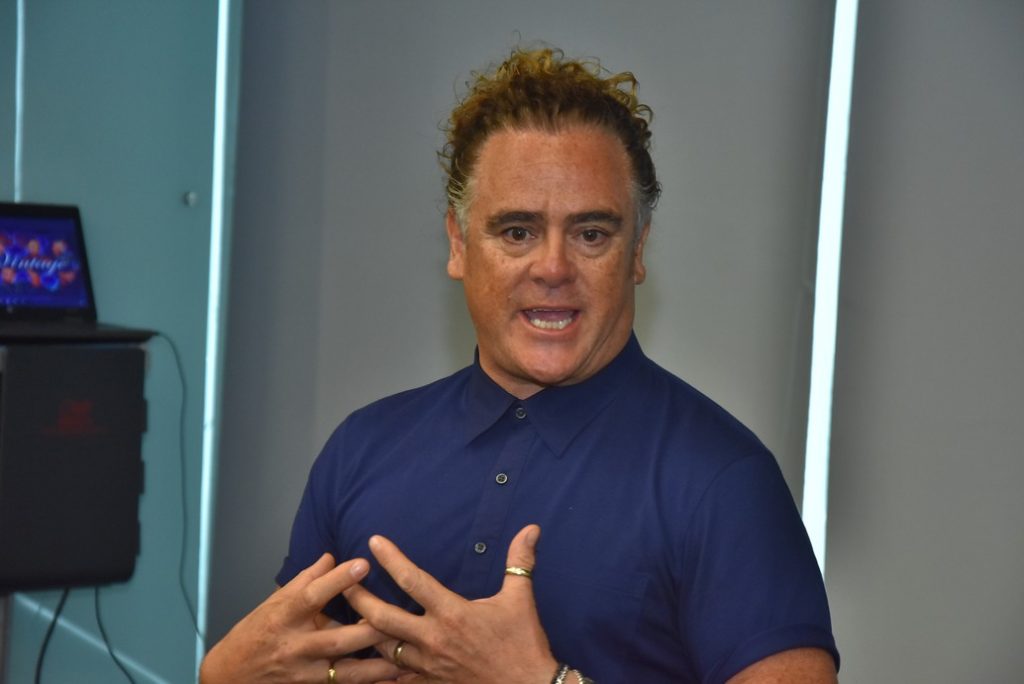 Since 25 years, he has been travelling & presenting his excellent work reaching various domains in India, his most recent appearance being the Cannes festival where he worked on a special premiere of a movie called Trolls starring Justin Timberlake and Anna Kendrick with models being dolled up & rollicking with fun rainbow, neon and bright & fluorescent colours on their dresses & hair buns with funky updos in red, pink, blue, yellow & green matching their colourful outfits. It was so much fun to watch the videos with the models frolicking, enjoying and having fun expressing their joyful individuality like you do when you get your hair or mane painted.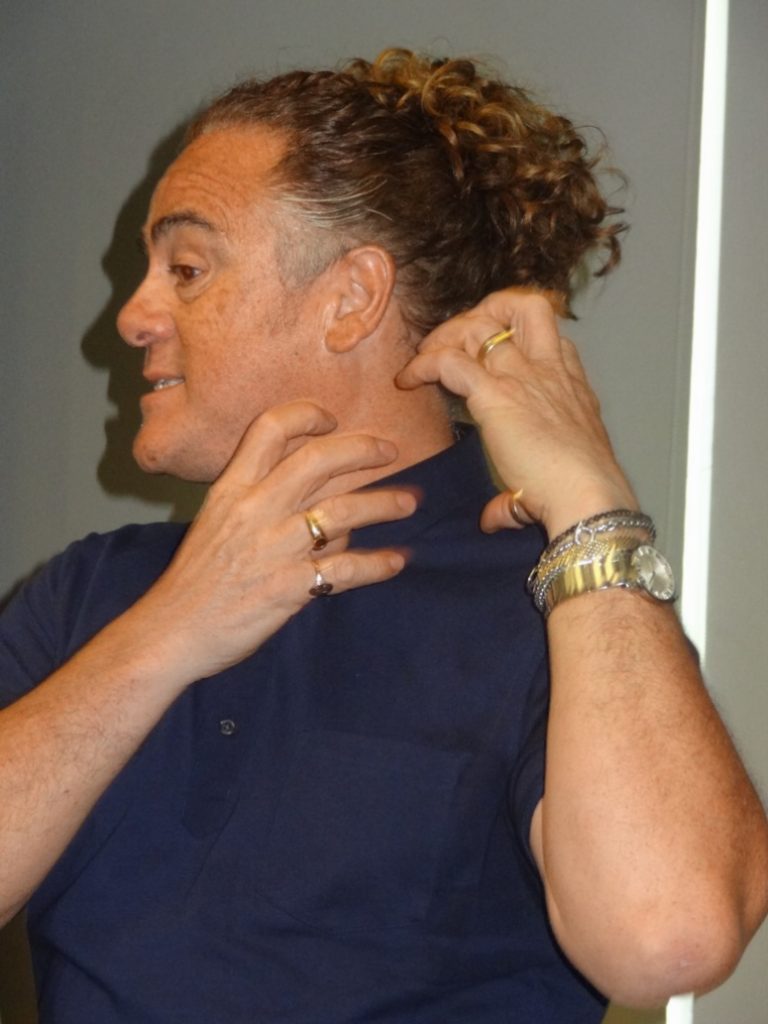 Now to talk about his 1960's inspiration, the enduring influence in fashion- The Modern Vintage collection with the Wella professional products, a reflection of this vintage world with the hair dressed the way it should be in balance and proportions like the 1960's era. Also from International catwalks to red carpets, Patrick Cameron is all set to make a mark and turn lots of heads with his creative & fashion fun hairstyling.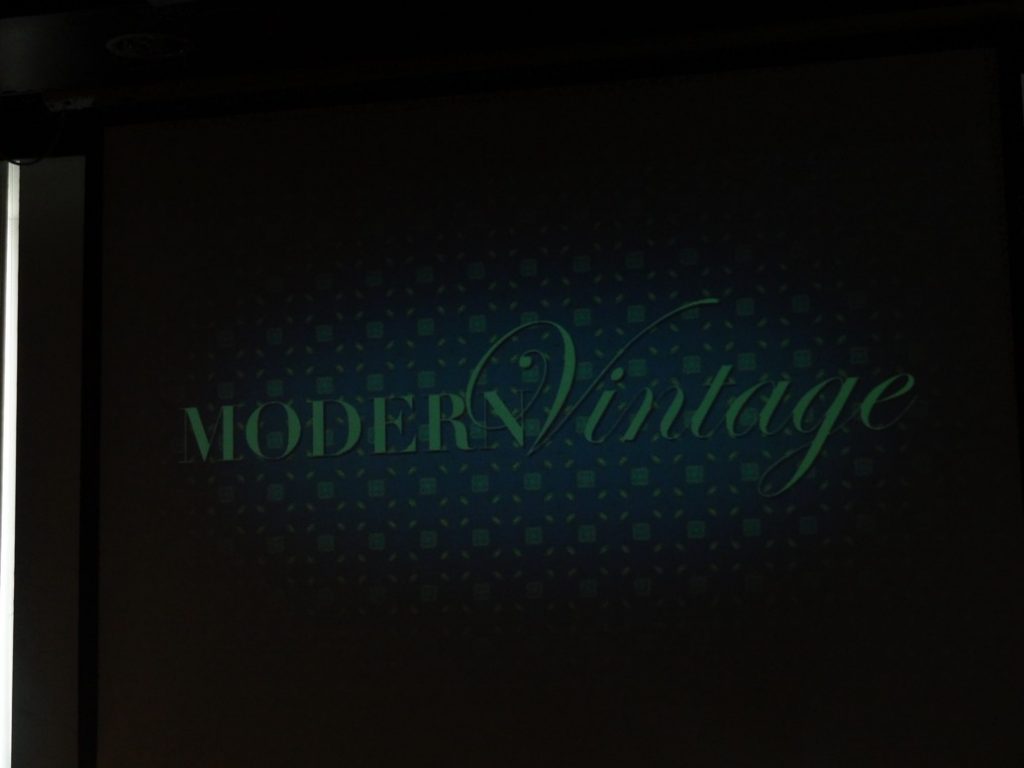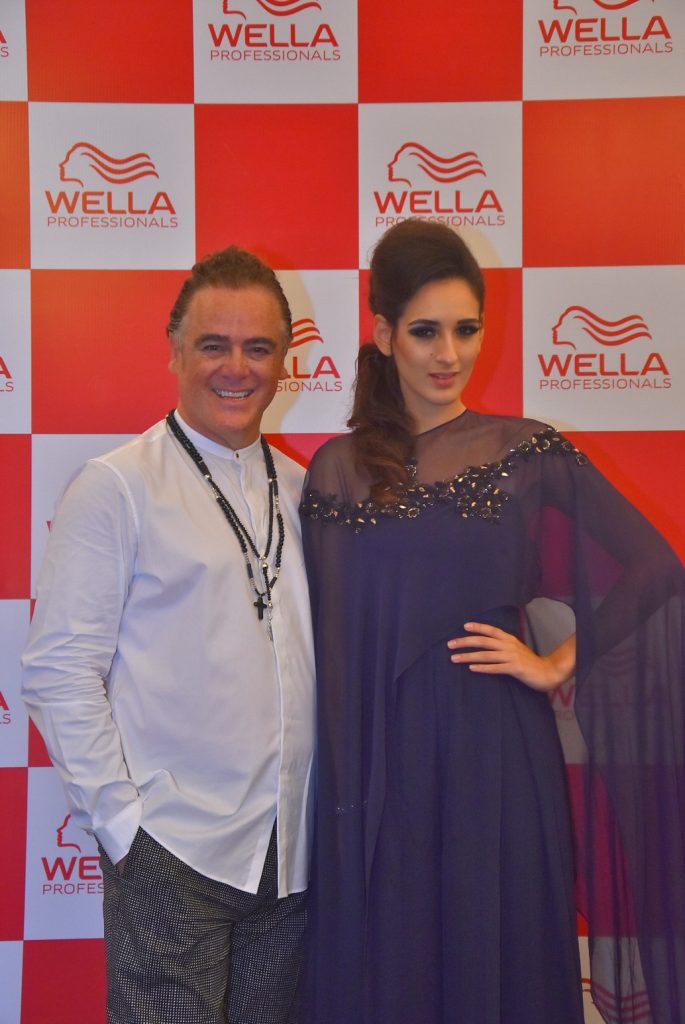 Whether Mumbai, Delhi or Bangalore, every city was said to have what the long hair expert had in store for them. There was lots more creativity, balancing, fun and step by step demonstration for quick & easy styling, his shows a hit with the audience and Cameron so humble and polite and dignified with his success happy to be associated with Wella to showcase his vintage collection.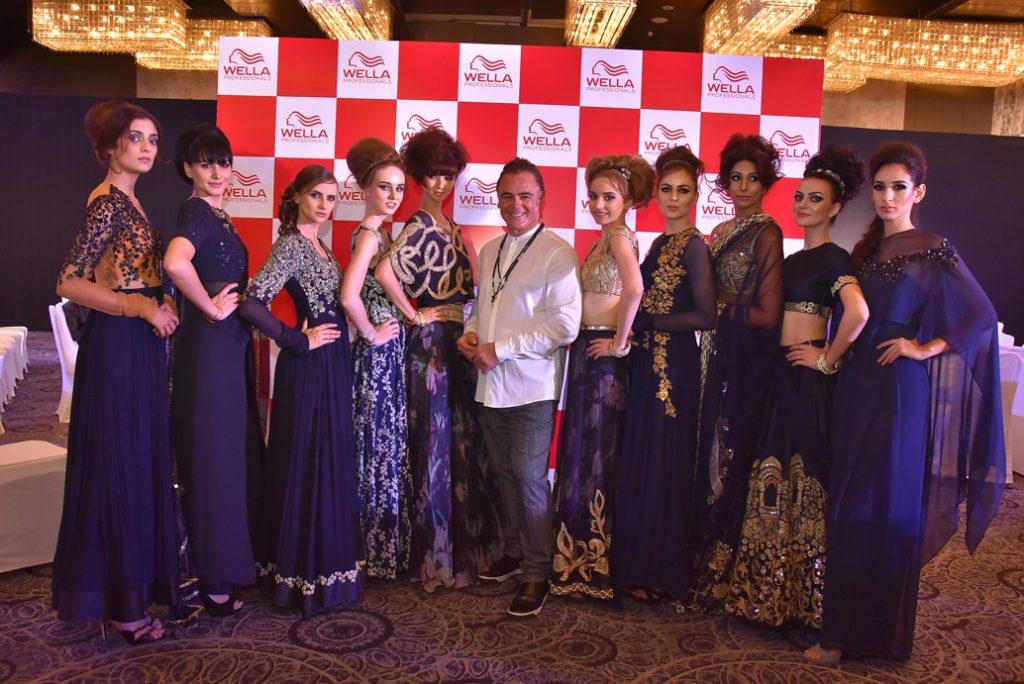 So meeting the wonderful magician in the right mood at work and seeing him do the work with great delight, satisfaction & fondness along with intelligently enlightening us with his years of knowledge, wisdom & experience, it was a blessed feeling to meet him in person because as an artist whose work speaks more than himself and being a stylist myself, I have always admired such people for he was so calm, diligent & passionate for work with all the dedication & sincerity he poured in into his job making me a lover & follower of his work instantly. His skills, knowledge & art require loads of practice, patience & perseverance and this guy mastered it all and beautification itself is a word which always inspired me and I look upto people who are born so talented. And yes the presentation skills he used making each minute spent wonderful with all the eyes on him are completely praise worthy for this genius. Hats off Patrick Cameron, you are a born charmer and just incredible with all the talent you possess to transform and beautify us.