Everybody is not blessed with a skin as shining & sparkling as a diamond but now you can have such skin with the new Diamond Facial Kit by VLCC Natural Sciences. With their hands on expertise and millions of satisfied & happy customers, your skin will now become polished & clean and sparkle like a diamond. Pure, clean, gentle, soft, smooth & clear skin like never before because it is a complete 6 Step process with a promise of shining brightly like a diamond anytime & anywhere. This new advanced step facial kit purifies & makes skin clean which truly shines like a mirror or diamond in the light.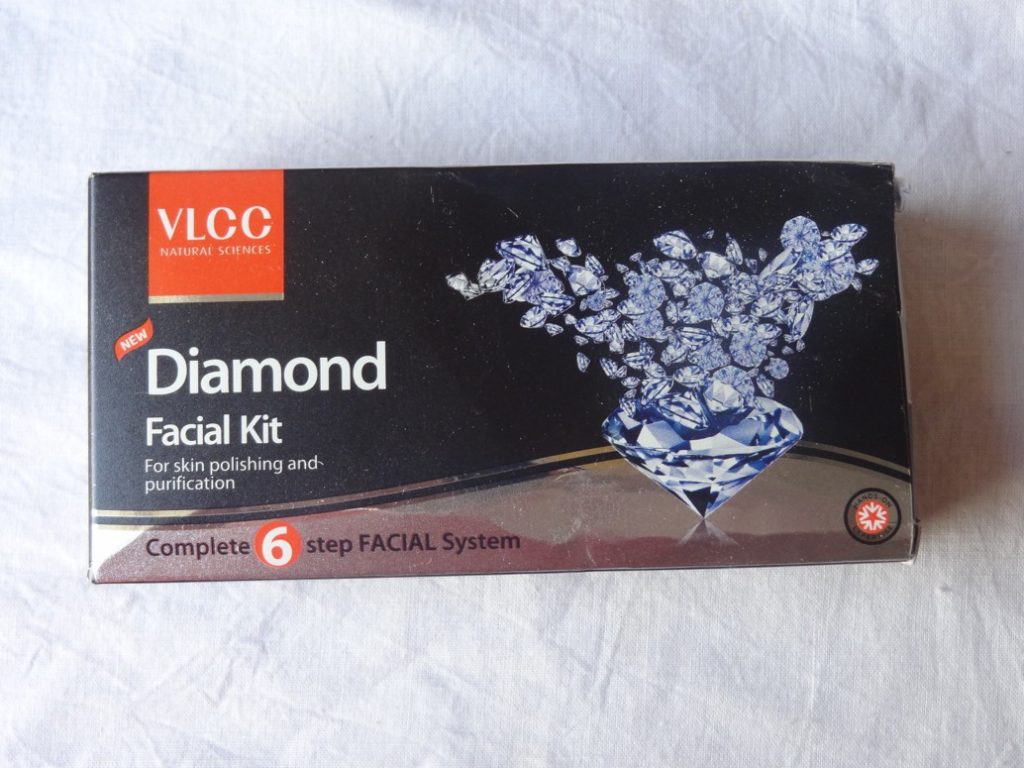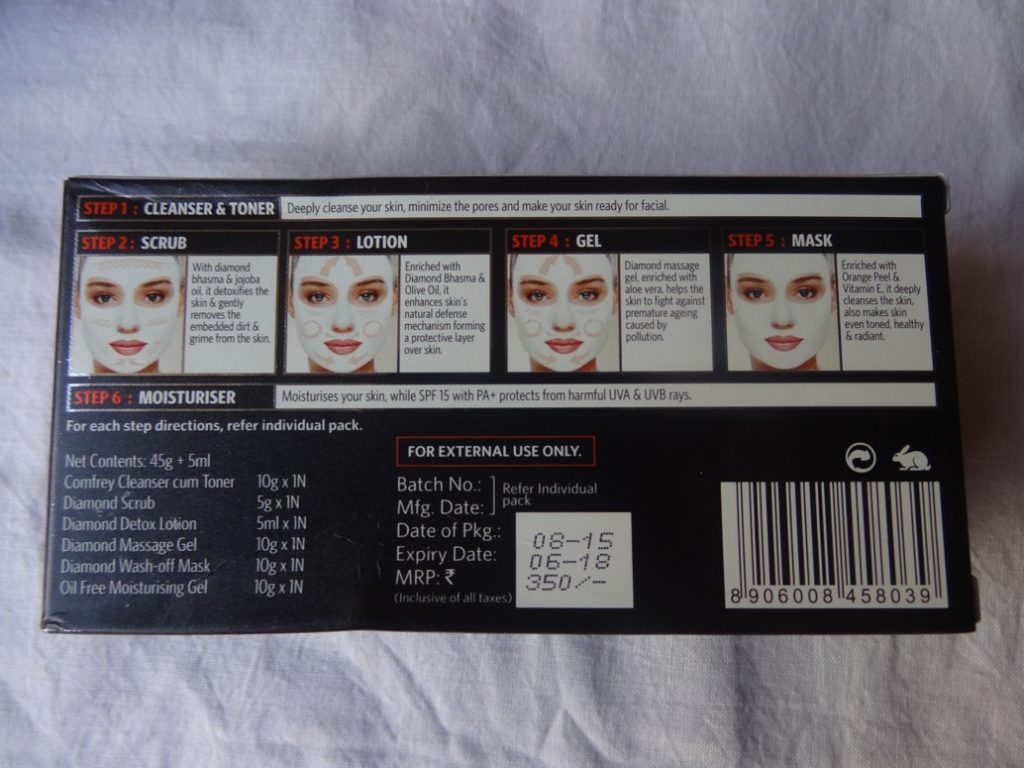 Step 1: Pre-facial
Comfrey cleanser cum toner with Aloevera is a unique 2 in 1 formula (cleanser cum toner) with cleansing & toning properties. It is enriched with comfrey extract & aloevera juice to cleanse skin deeply & minimize the pores. It is basically a pre-facial applicator to be applied for 2-3 minutes before facial on face & neck. It also has wheat amino acids and makes the skin ready for facial.
Step 2: Polishing Facial Diamond Scrub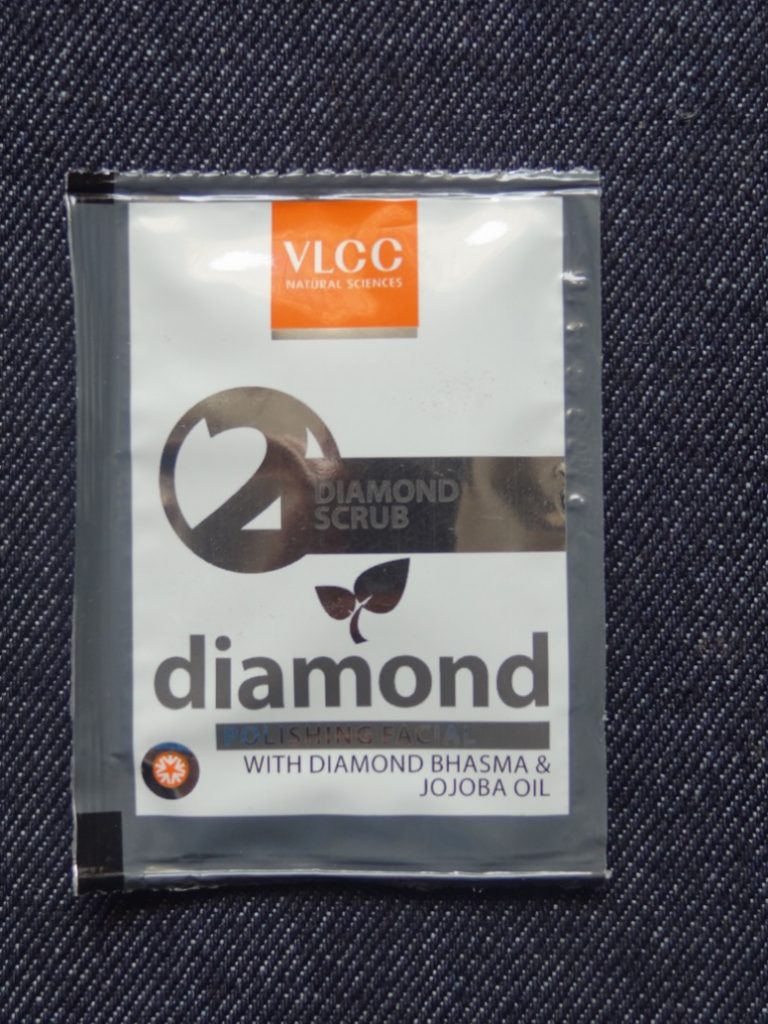 The Diamond Scrub is enriched with Diamond Bhasma or Diamond Oxide & Jojoba Oil for deep exfoliation of skin pores making it free from dirt & grime pollution & dust which is all settled & embedded deeply in pores making the skin clean & healthy and then moisturization with jojoba present in the scrub making the skin soft & smooth. It is very gentle & does not hurt the skin but cleans & softens it from within. It is to be massaged for 5-7 minutes all over the face & then wiped off.
Step 3: Diamond Detox Lotion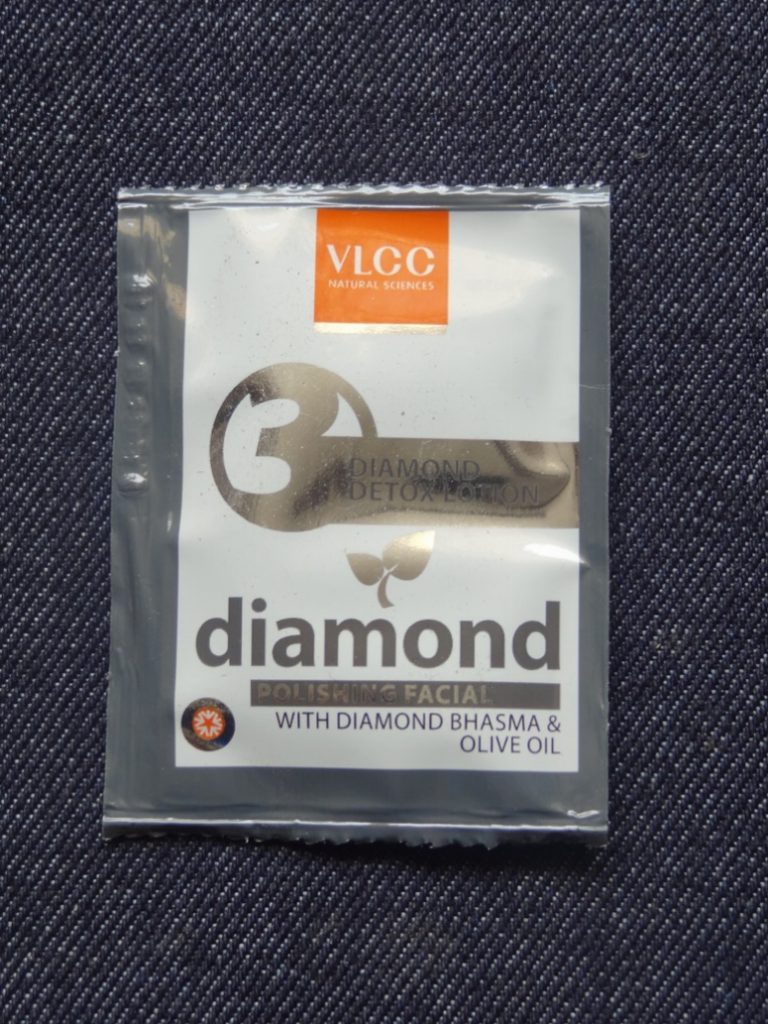 This polishing detox lotion is made with Diamond Bhasma & olive oil to detoxify, rejuvenate, nourish & replenish plus refresh tired skin and bring diamond-like glow. It enhances natural defence mechanism of the skin keeping it hydrated, protected & healthy. It is very light, non-greasy and to be applied on face & neck with fingertips (gentle circular strokes) till it is fully absorbed so it forms a protective barrier on the skin to nourish, care, love & protect. It also has olive leaf extract, zinc oxide and bisabolol extract to add more to the existing benefits in skin care aesthetics.
Step 4: Diamond Polishing Facial Massage Gel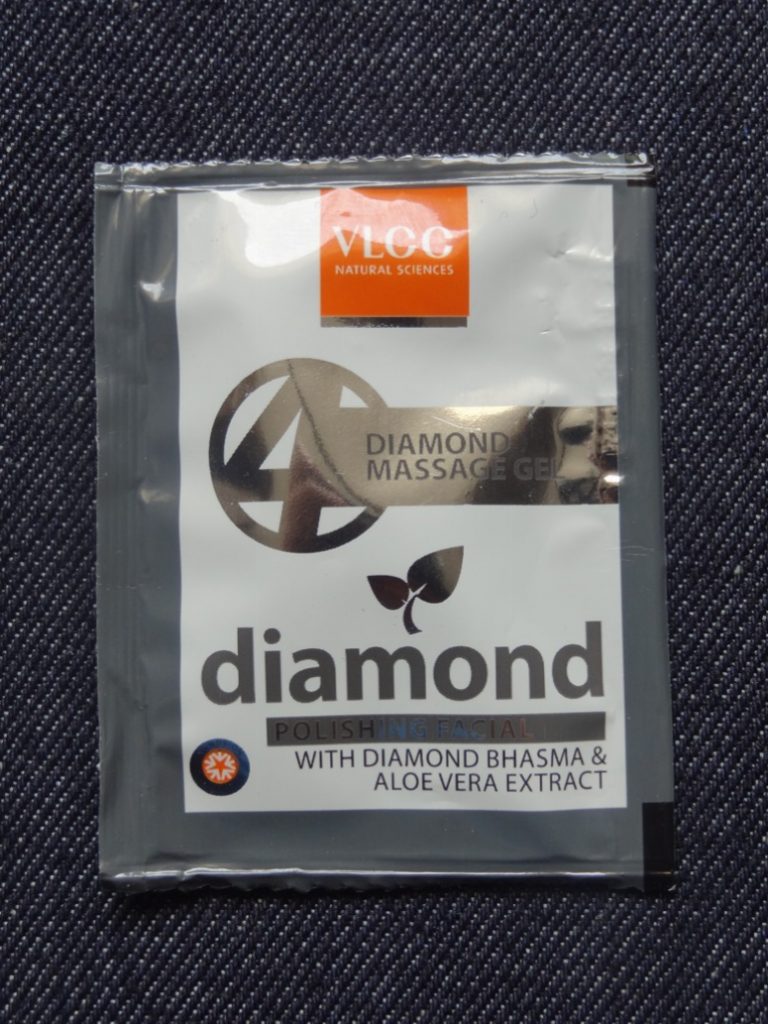 A water based gel with Diamond Bhasma & Aloevera extracts to help skin fight against premature aging due to pollution stress & environmental factors. It improves skin's elasticity & imparts glow, revitalizing the complexion making it fair & translucent with intense moisturization, care & nourishment.
It is to be applied on face & neck in gentle circular upward strokes for 10-15 minutes and then wiped off. It also has glycerine, Vitamin E, liquorice extract, aloevera extract along with diamond bhasma. A completely safe gel to be used and applied even on sensitive skin to bring the glow always wanted.
Step 5: Diamond Wash Off Mask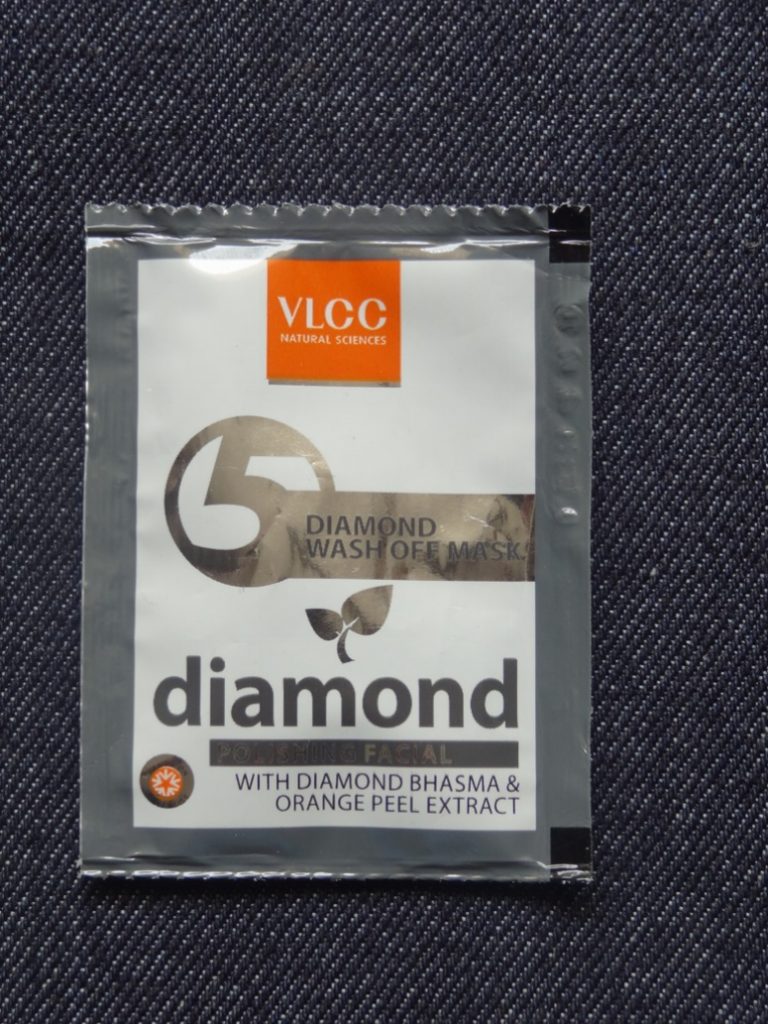 It has detoxifying properties which replenish & clean the skin from within and reveals a clean sparkling youthful glow. You can get healthy, nourished, squeaky clean, moisturized, relaxed, glowing, fair skin shining like new with the goodness of Vitamin E, orange peel extract, Diamond Oxide (Diamond Bhasma) and Glycerine. You keep it on for 10-15 minutes and then remove it for that young & everlasting glow; a more even-toned and precious glow that is skin deep and that makes you smile whenever you look in the mirror.
Step 6: Post Facial Oil Free Moisturizing Gel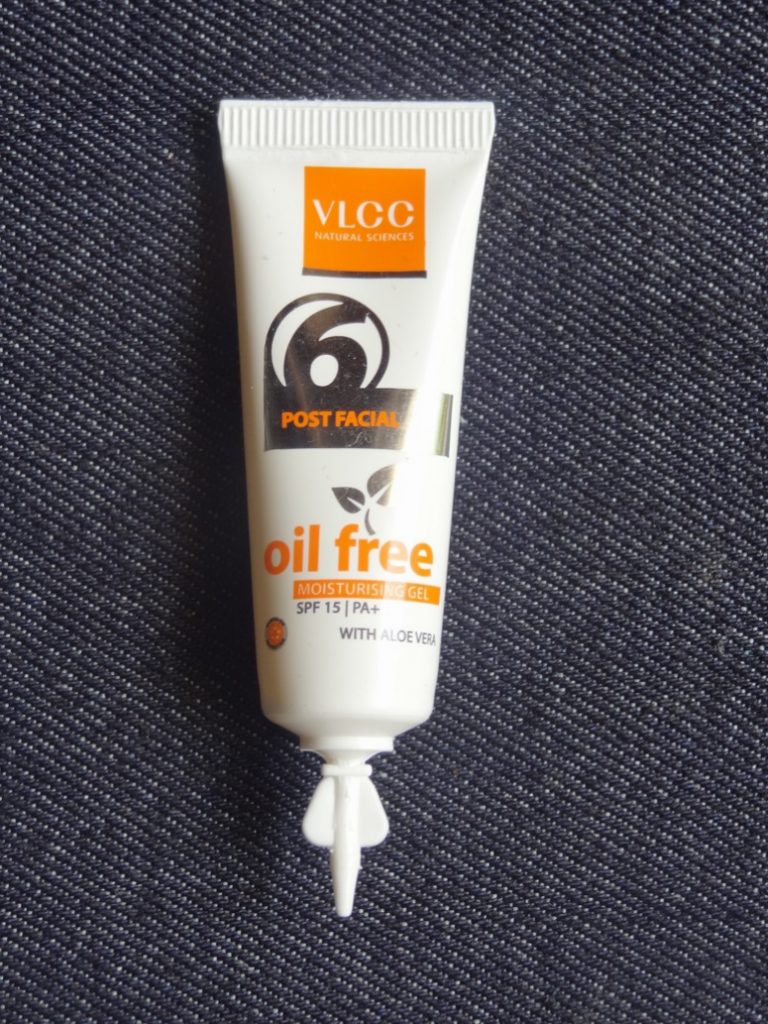 Now after all the 5 steps, you need a protector before you step outside in the sun, rain, humidity or wind so this special unique oil-free gel enriched with watermelon & cucumber extracts moisturizes & guards the skin with an added SPF 15 to protect the skin from the harmful UVA & UVB rays of the sun. It also has Pro Vitamin B5 for a post facial glow which doesn't stick but disappears with application leaving your skin radiant, healthy & dewy fresh.
So this season indulge, pamper & immerse yourself in VLCC Facials. I particularly recommend the Diamond Facial for it leaves your skin fresh, glowing & shining and you feel like a diamond sparkling & radiating energy, confidence & dynamism wherever you go making heads turn with your spirit and your new found glow. All thanks to the new advanced Diamond Facial Kit, you have every reason to be positive and not fret over skin problems because this 6 step complete facial solution is the answer for skin deep purification & polishing and your end to skin issues and troublesome visits to salons. More so you have a home kit in just Rs. 350 to care for your skin.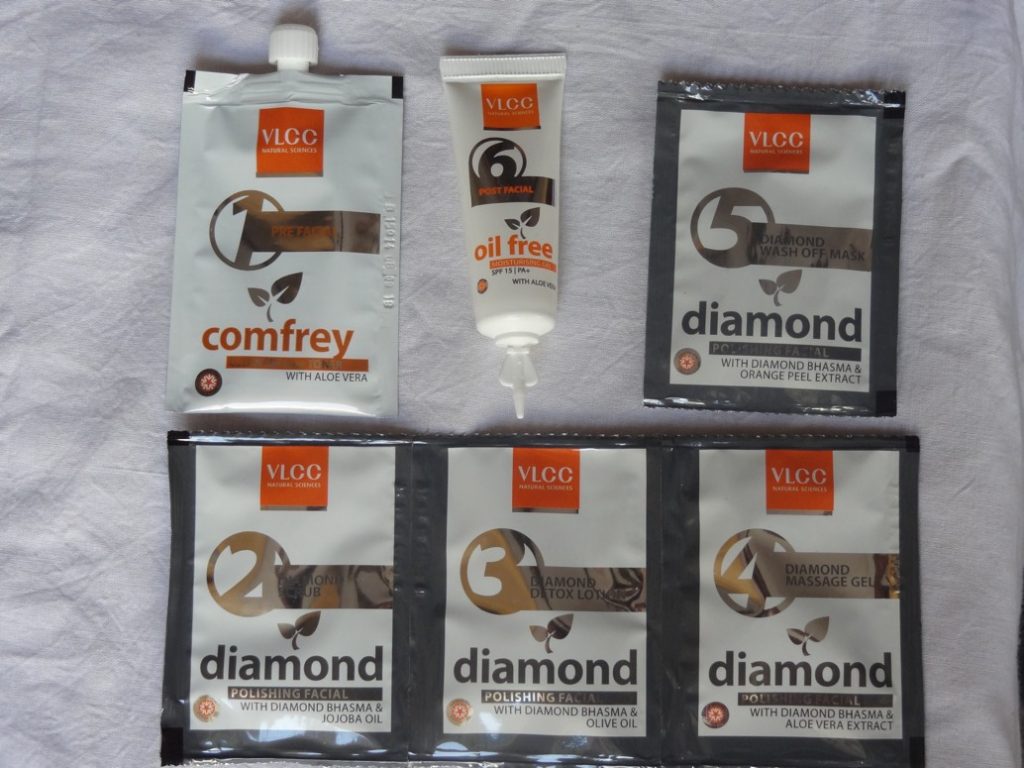 Now you have every right to try and make yourself happy and feel satisfied & blessed with what now VLCC has to offer this time for you, a trusted and recommended brand by millions of people. And now me too so just get a pack and start with your skin care regime right away before you get the tan & the heat melting you down. Radiate, Sparkle & Shine.