The joy of motherhood comes in moments. And the most interesting ones are to choose the right clothing for your kid that makes him look apart, and smart. Life doesn't come with any manual, it comes with a mother. For kids, they look at mothers to make the most enlightening choices for them. But some innovations are made to make our (read mother) life easy.
With a superb vision of lending a carefree environment to the kids, 612 League, one of India's leading brands focusing on children (3 months to 12 years) offers a complete range of comfortable clothing to the young GenX, to provide them flexibility to play and grow.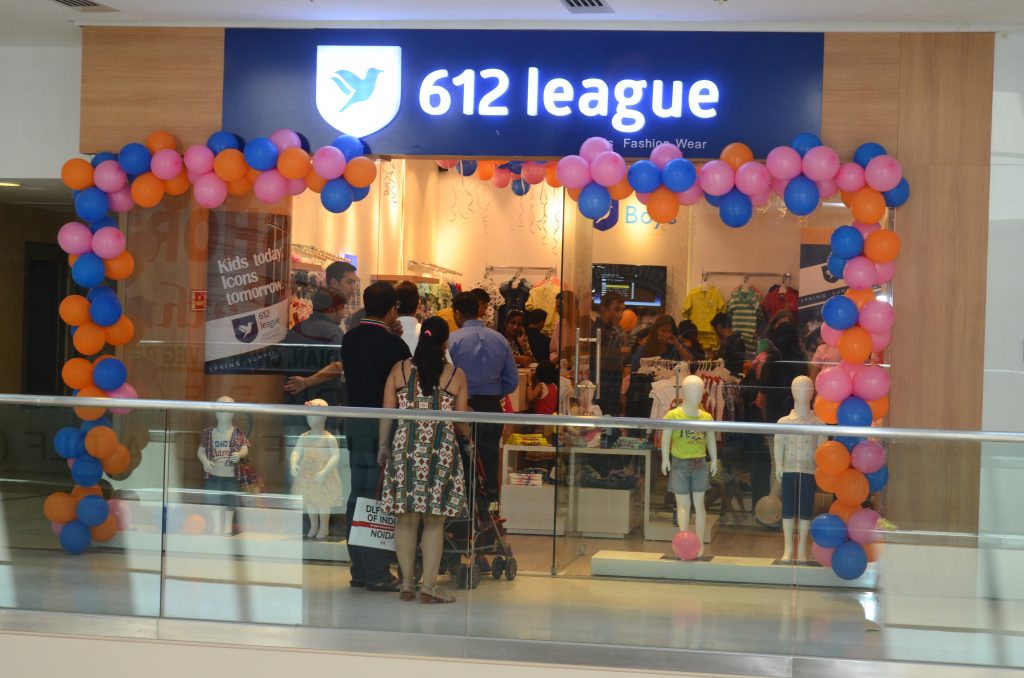 The company founded by the husband-wife team of Manu & Mohita Indrayan, from IIM Bangalore and NIFT-Delhi respectively, 612 League was launched through a pilot design studio facility in 2008. Since last seven years, they have grown multifold and recently launched 400 POS outlet in NOIDA's budding DLF Mall of India.
Happy visiting: My visit at the new store with my son.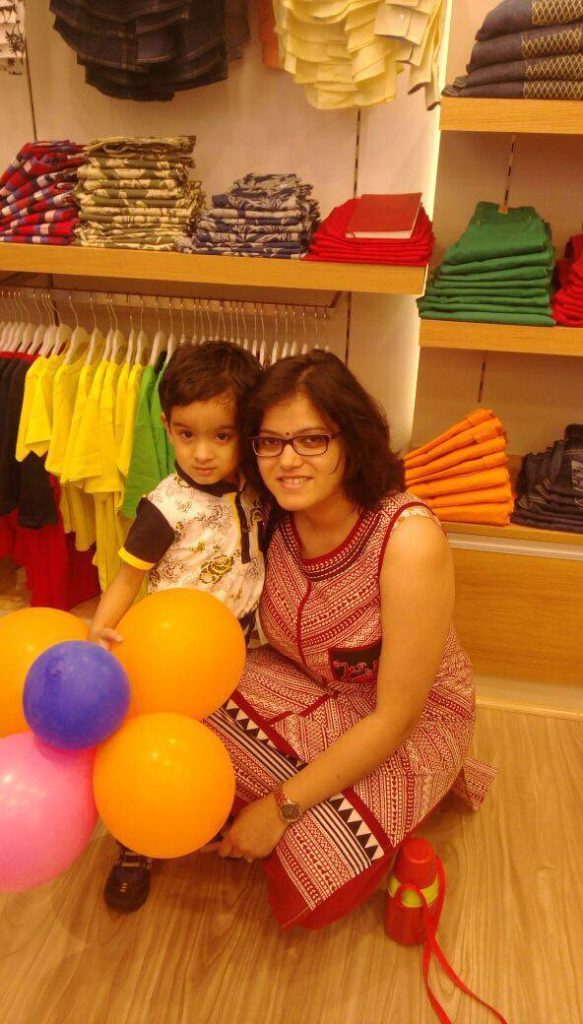 "We follow the international design process and vibrant colour formats that offers a comfortable and joyous wear for the kids between 3 months to 12 years", said Mohita Indrayan, Co-founder, 612 League during the launch of new Store.
This new store – christened as "WONDER STORE" has used the technology of Augmented Reality (AR) to help the kids make their apparel choices from 612 League by interacting with the standalone kiosks at the stores.
As per the company's officials, it is the India's first AR store. This makes 612 League the first kids wear brand in India to leverage AR to present a unique way of interaction with consumers at a shopping mall.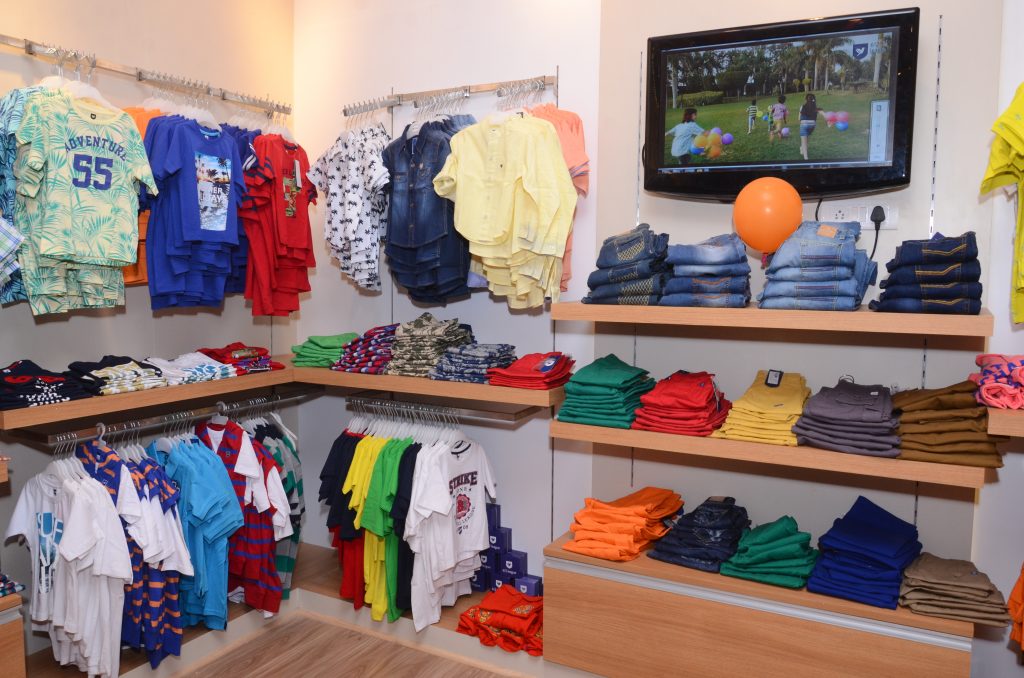 If you happened to be blessed with fuzzy kids, you are easily aware of the trouble of making your kid to try each and every dress you have selected for him. Most of the time, it turns out to be a chance. So what if the kids make their apparel choices by interacting with the standalone kiosks. Sounds interesting. 612League made that happen in the WONDER STORE.
The store was launched by well-known child celebrity Harshali Malhotra of Bajrangi Bhaijaan movie fame, who amazed everyone with her sparkling innocent smile and making a star appearance in fairy-red dress of 612 League domain.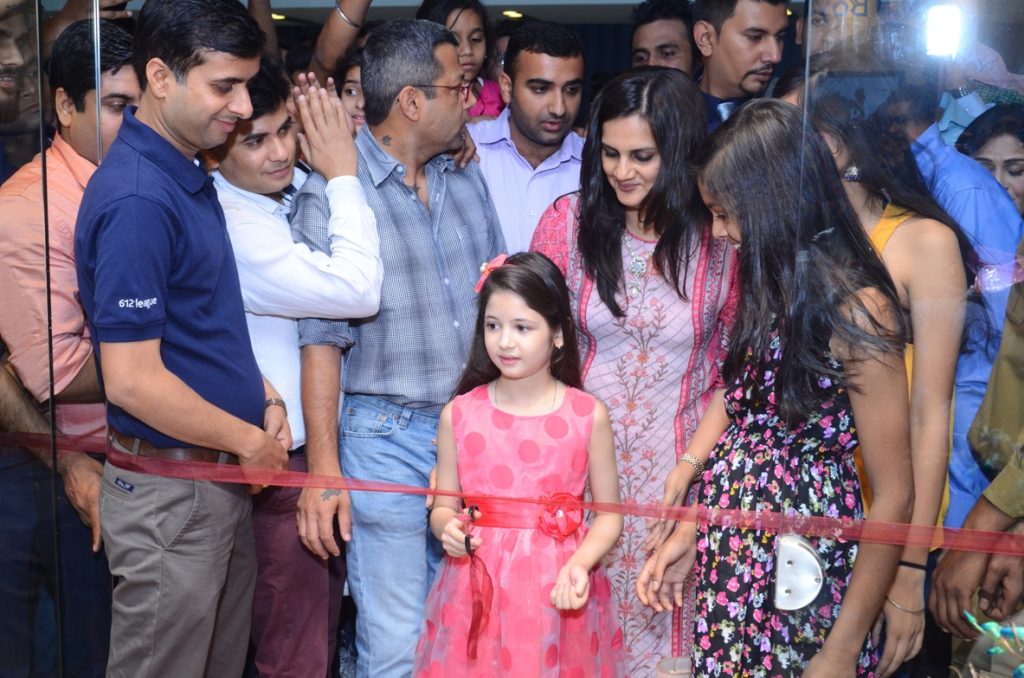 Mr. Manu Indrayan, CEO, 612 League said, "Our primary objective has always been to think of new ways to reach out to more people and provide more accessibility, apart from delivering the best quality apparel to the consumers at affordable prices".
Through Wonder Store, kids can try different combinations from a selection of outfits. Once a kid walks near the kiosk, the standby screensaver disappears and the application is activated. The application calibrates the kid's measurements and the kids can then choose their gender and select different clothing combinations. After selecting the apparel of their choice, the application will redirect to the fitting page where they will be able to interact with their animated avatars. The products will be superimposed on them and they can choose between the preset body forms or can toggle between "Try On Dummy" mode and "Virtual Try on Me" mode. The kids can then select their choice of clothing and get to the 'buy me' counter, where they can make their payments.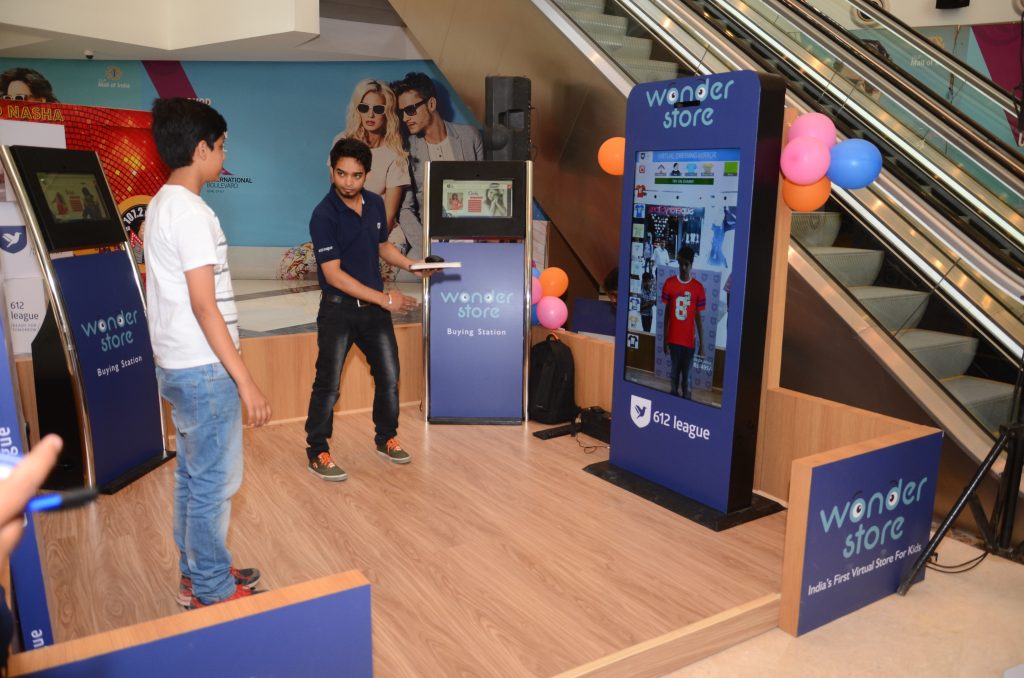 Augmented Reality also known as AR is an innovative technology which works as a bridge between the real and the virtual world through computer-generated sensory inputs such as graphics, video, GPS data and sound. Through augmented reality, one can interact with the real-time images on a virtual platform. 612 League, with this technology aims to assist the young ones, to select the clothing of their choice and size, by providing them the tools which will help the kids visualize the different garments without having to try the clothes on physically.
Through Wonder Store, 612 League aims to provide consumers an exciting and effortless way of interaction to redefine the way they shop for kids wear.
Review Credit: Vertika Saxena Negi