Every girl wants to look good and wants a perfect dress made according to her size. While the normal sized get their dresses off the shelf but for a plus size person like me, it's a struggle in itself. A perfect dress for me would be something that doesn't only fit me well but is stylish too. Recently, I got to know about Samshék which played a genie to customise my dress according to my demands! Samshék not only gives quality, class & style but adds the comfort for the dress to be chosen by us in terms of length, style, colour, design and fabric.
From the plethora of options available on the website, I chose to dorn an Over Lapping Pleated Dress from their casual collection. I selected my dress length to be mid calf. Other length options available are knee & above knee which one can choose accordingly. I kept the front side of the dress overlapping plunging V and the other option which one can choose is overlapping V neck. For the back side of the dress, I kept jewel which meant normal round but one can also choose slit back as well. For the sleeves I kept them above elbow while other options are gore and tank. The fabric of the dress is pleated georgette. Eureka, in no time I got a luxurious looking black & gold box packed, sealed and taped with Samshék branding which gave me my perfect Black Dress!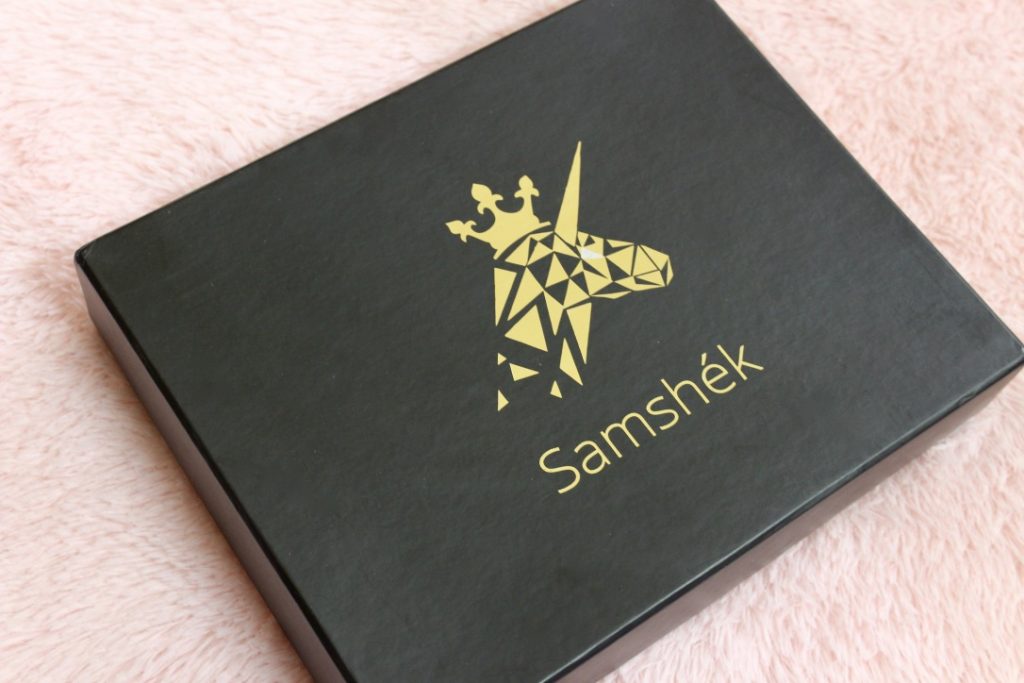 The moment I slipped into the dress, it draped and contoured me so well that I knew instantly where to order all my clothes from now. Happy & positive is how I felt! The look of the dress was so fine, the fabric so soft and the lovely confident feel when I wore it. It made me feel special and I loved how it fitted me well and was perfect in the first place without the need of any alterations.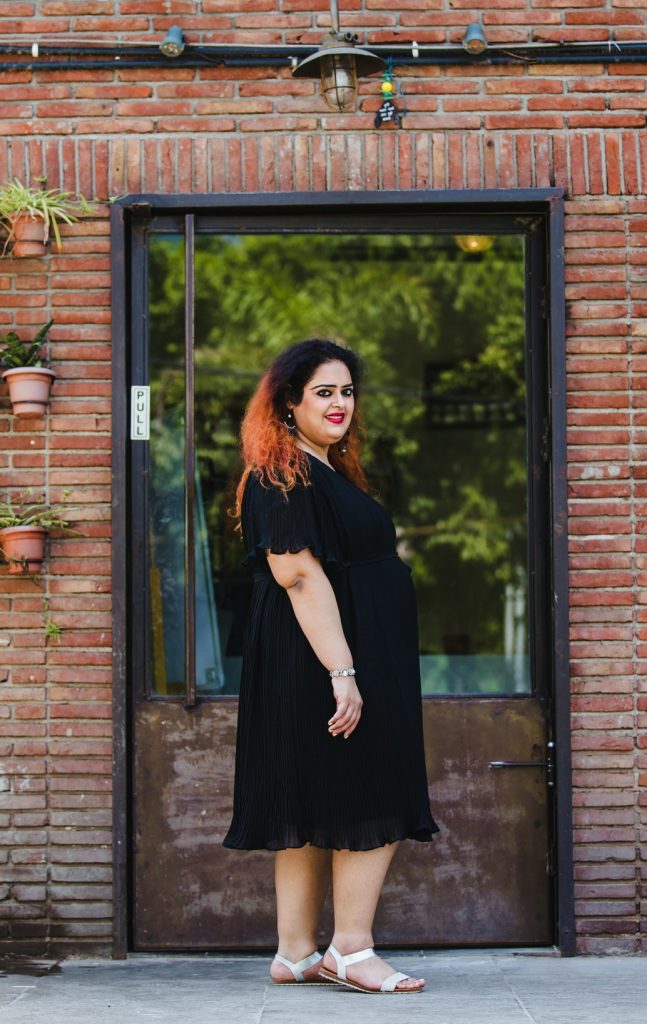 Samshék has different collections on their website like casual wear, office wear, evening wear, party wear etc. and order reaches in about 3 to 5 days which is very impressive. The fashion trends of the Samshék creations are inspired by the latest European trends & created by international fashion designers which again is awesome. I loved the fabric and the way the dress was pleated & layered as it not only hid my flab but made me feel comfortable and positive about myself. The dress was designed specially for me and was made according to my requirements and sizing which actually is not so popular in India right now.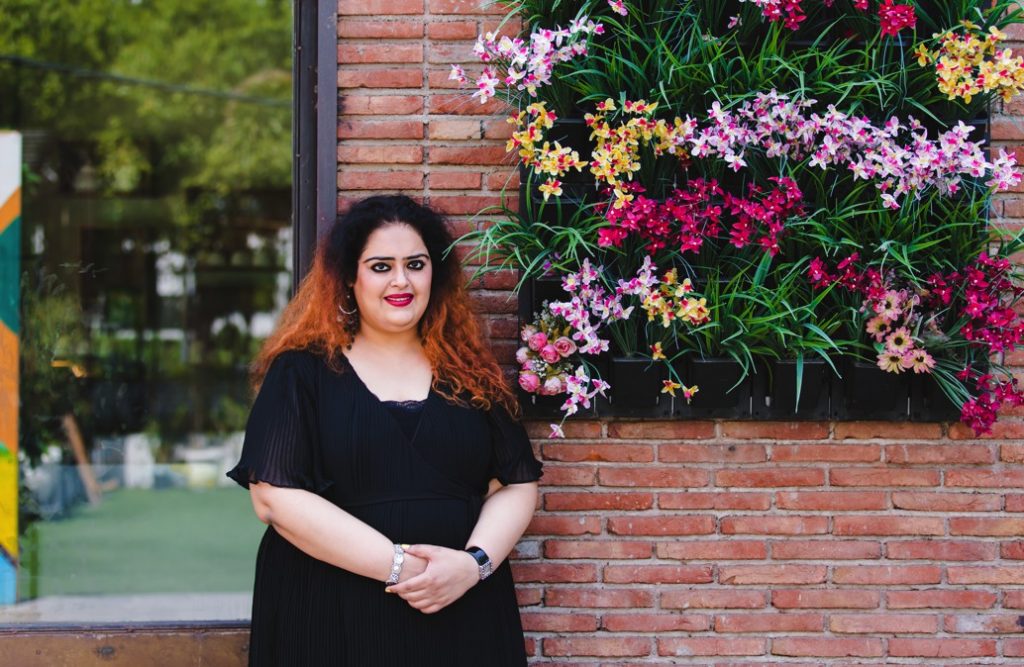 Coming to the accessorization part, I styled my dress with a black & silver watch and a silver bracelet in my hand along with my favourite silver sandals. Red lips added the charm with dark kohl eyes. When I look at the pictures now, I feel I was a style diva shining with all that was on me. I have no words but I want to thank Samshék for making a plus size women like me feel unique & special. Even the price range is so pocket friendly.
So girls what's the wait just order some nice chic outfits for yourself, let the gorgeous girl in you come out and make you happy for more than a thousand reasons, dress your sorrows up with these awesome creations. They are meant to be bold, outrageous and stylish and not to forget make you look like a million bucks.
---
Photography by: Kashish Narchal Photography
Location: The Junction New Delhi