Reliance Trends has always stood out for its styles, collection, association and locations and this time, it's a good news for fashionistas based out of Jaipur. The Pink City is fast emerging and is leaving no stone unturned to be the fashion capital so why would the brands be behind. That's the reason Reliance Trends is making its way to the Pink City as the brand opens its first concept store at the huge and fashionable Gaurav Tower Central Mall at Malviya Nagar. Any guesses for who inaugurated it? Fashionista and Bollywood star Ileana D'Cruz!!

Never before, the city witnessed such a grand opening of a store that that too a concept store and the visitors were given an altogether never before shopping experience with fashion, glamour and entertainment that had a ready mix of Neeti Mohan and Myeong Chang's music concert and a high octane fashion show with Ileana attired in Reliance Trends off-white dress from its Fig collection. The store spread across 10,000 square feet area across two floors possesses quite distinct design and aesthetic, unlike a standard department store or retail outlet store.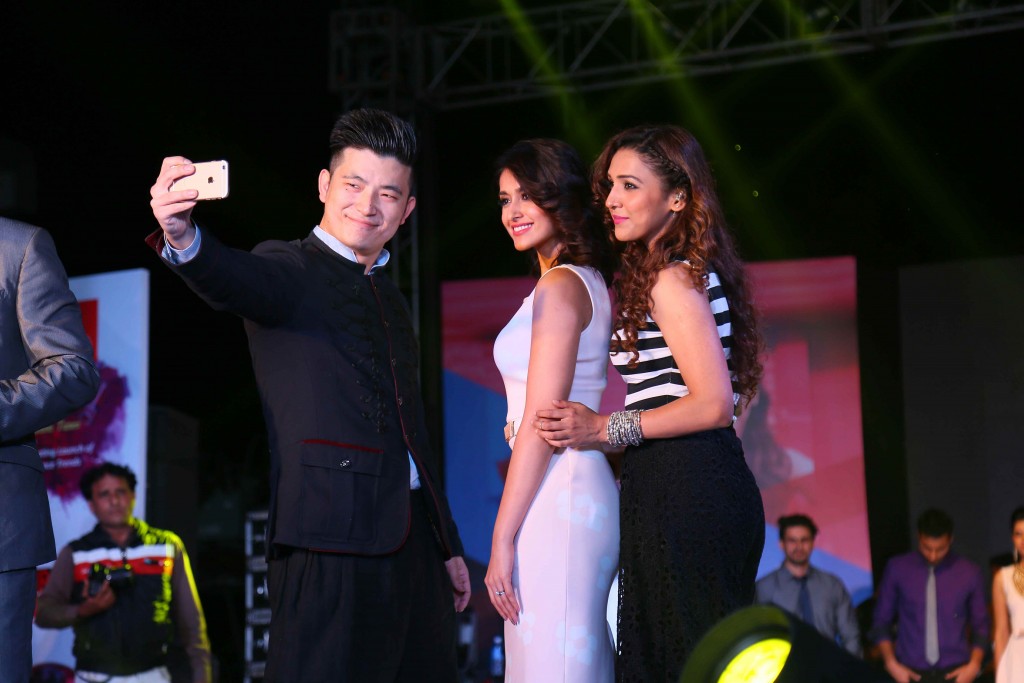 Ileana as a showstopper was greeted with thunderous applause as she appeared on stage. She said "I feel so good in my new attire and I feel am the fashion queen of the world". She further added "Thank you Reliance Trends for choosing me to represent the brand and be a part of this monumental store launch. The Spring Summer'16 collection is beautiful, peppy and colourful. Every garment that I saw got me excited, really like the way the entire collection is put together, that is why you expect from the country's largest fashion retailer. I am sure the Jaipur fashionistas are super excited at The Reliance Trends arrival"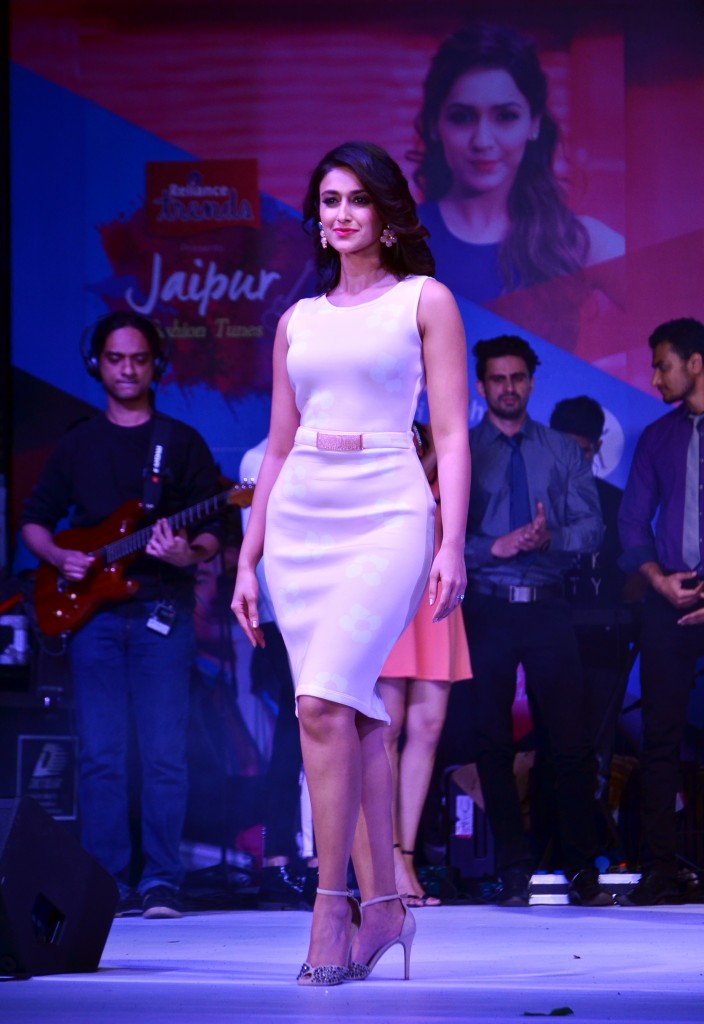 The Reliance Trend concept store is a rare blend of fashion and technology. The highlights being video walls to selfie areas in the trial room! One can take selfie choosing the wide variety of backdrops. Afterall, Reliance is known for its innovative concepts!

The store itself has a general concept with regard to the merchandise available, the design and decoration of the store often matches that concept. A store that is meant to appeal to "urban" or "street" trends might have bare brick walls, perhaps decorated with artistic graffiti and a design that reinforces the concept of the store. On the other hand, Reliance Trends concept store propagates "hipster" culture – dark walls, stark lighting, and independent music that is popular in hipster circles.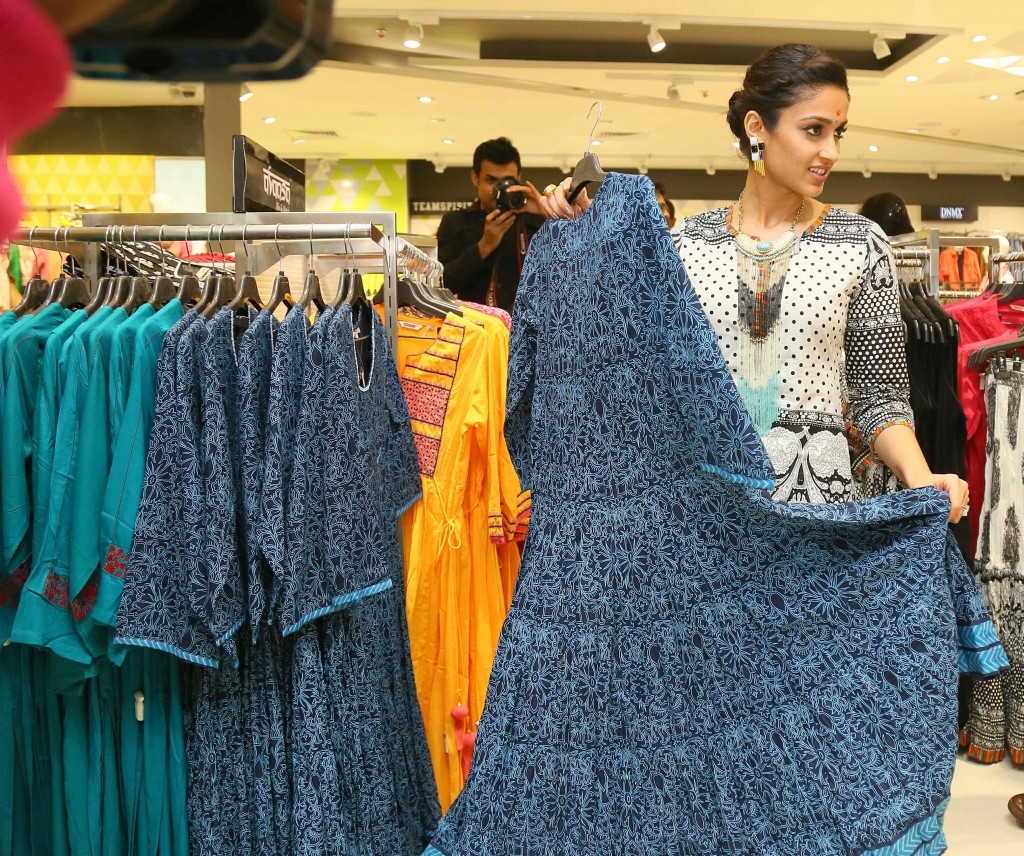 Akhilesh Prasad, CEO Reliance Trends on the occasion said "We are excited to be opening this international and prestigious store in the city of Jaipur. The store has been built with a lot of technological innovations, to enhance consumers shopping experience. We want to take our diverse, accessible, stylish and high quality range of clothing to Jaipur consumers. Our vision is to make fashion accessible and affordable" He further added "Reliance Trends is India's largest fashion destination with 260 plus stores across 140 cities. It also houses more than 100 apparels and accessories brands along with 18 private label brands across men, women and kids v categories to fulfill every customer."

You know what? Reliance Trends is going to open similar concept like stores in 20 other cities of the country. Reliance has come out with a Spring Summer'16 collection where one can experiment with a new range of ethnic wear that fuse brilliant pops of colours with traditional prints in contemporary designs.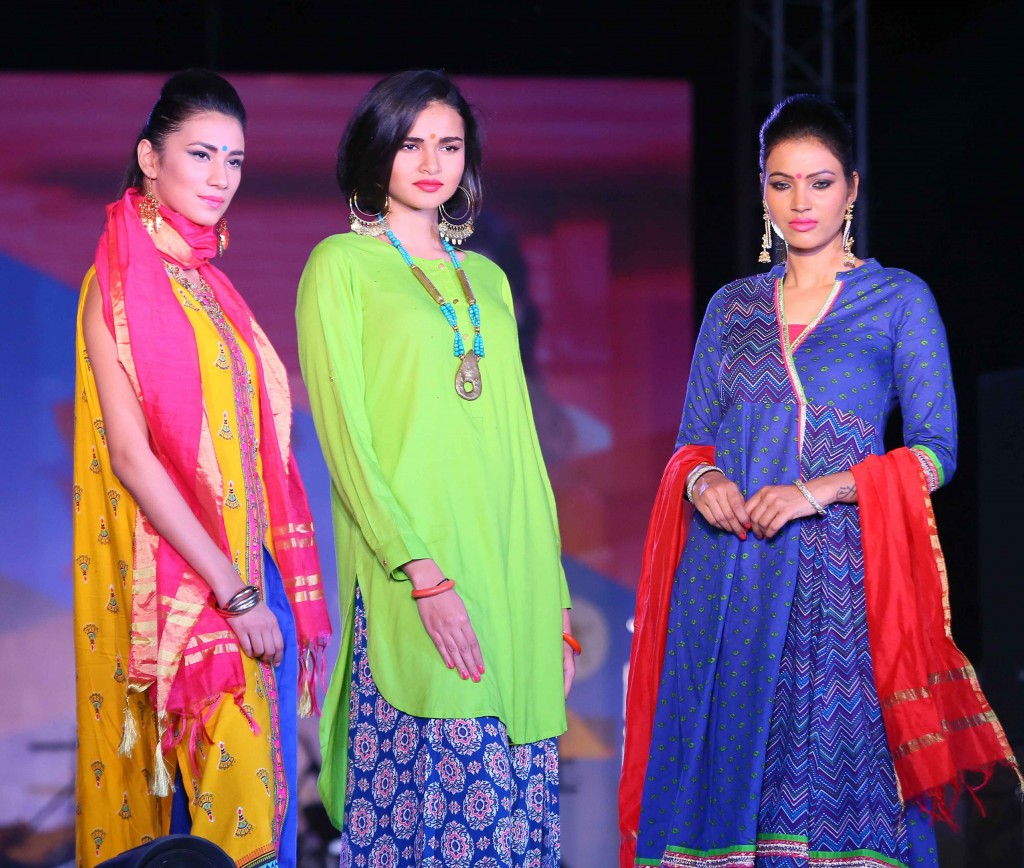 Reliance Trends also boasts of inhouse brands which include fashion brand RIO which has a vibrant range of snazzy trends for young women and teen girls and Fig, a fashion wear brand for the discerning independent and working women who prefer comfortable yet stylish western work wear. AVAASA, a range of Indian wear for women which offers the finest collection of salwar kurtas, churidars and a fast evolving mix and match of garments. DNMX, the denim brand offers a wide range of trendy washes and fabrics. TEAMSPIRIT, a brand inspired by the varsity lifestyle and attitude. Purezza, a collection of premium pure cotton and linen shirts. The NETWORK range of garments comprise of formal office wear collection for men while the NETPLAY range showcases smart casual collection for the evolving. The PERFOMAX is the sports wear or active wear brand, which supports performance in sporting activities with use of technologically superior fabrics.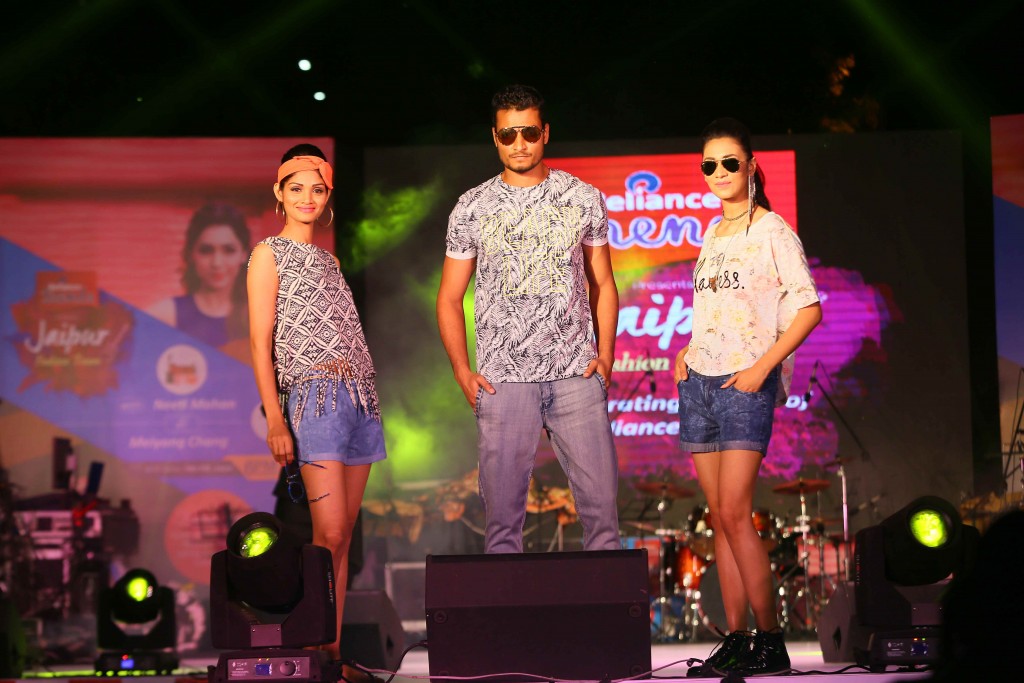 The store was already buzzing with customers who decided to visit the store to spruce up their wardrobe with trendy, fun and eclectic pieces. The evening musical evening was held in an adjoining area near the store to enable the visitors enjoy the "double mazza"- the experience of shopping and enjoying high-octane show.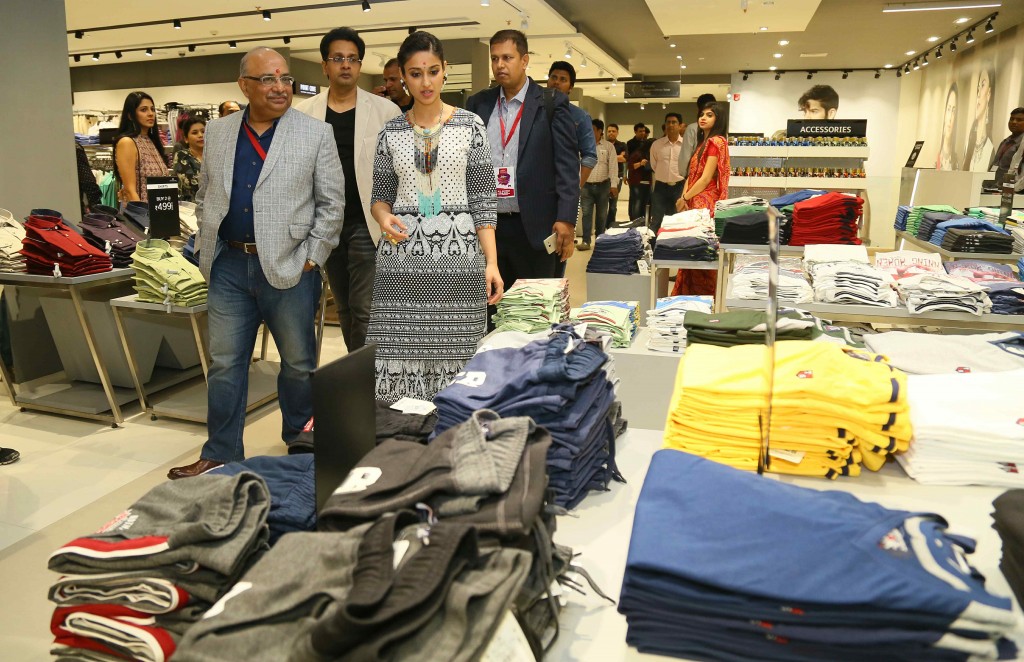 First it was Myeong Chang of Indian Idols fame, who enthralled the audience with his sweet melody particularly the love numbers like Chain Bhi Tu, Dard Bhi Tu, Meri Ashiqi Tu Hi Ho with the men and women models marching the ramp with the vast collection. It was a musical display of the collection-Indian wear and forms such as Jaipur pottery, Ajrakh and indigo stories along with circus prints which mixed Indian with fusion seamlessly. "I did my shopping after hearing Chang's variety of songs and the collection displayed by the models made my choice simpler" said Chand Khan, a young jeweller.


Neeti Mohan, the talented singer was at her best when she sung romantic Bollywood and Punjabi numbers particularly "Har Kisi Ko Nahin Milta Pyar Zindagi and Agar Tum Saath Ho and Jiya Re Jiya re".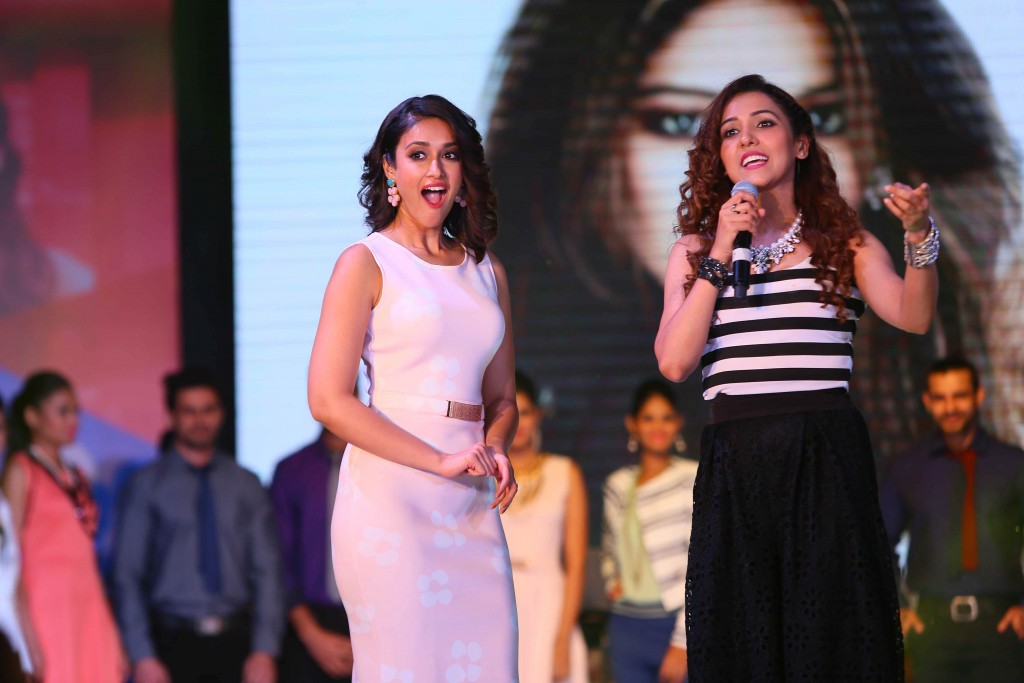 When she sung the models displayed western wear diffusion line in western silhouettes with unique prints and motif appliqués and embroidered flowers with themes such as Candy Crush, Summer Pastels. One felt spring is at its pinnacle. The display also played deftly with linen, cotton and crepes. Every piece was stylish and versatile with a touch of class.