First drops of innocence, breeze of fresh air, the burst of the first glitter & candy-filled birthday balloon, rose picked from a nearby garden and pressed between the notebook pages, the very first music CD are saved on the 'icloud' of our memory. Amit Aggarwal's Spring Summer'17 collection at the Amazon India Fashion Week was one such show drawing inspiration from his childhood memories. The line is a fusion of what India has to offer in the west- textiles and what industrialization has brought in- technology.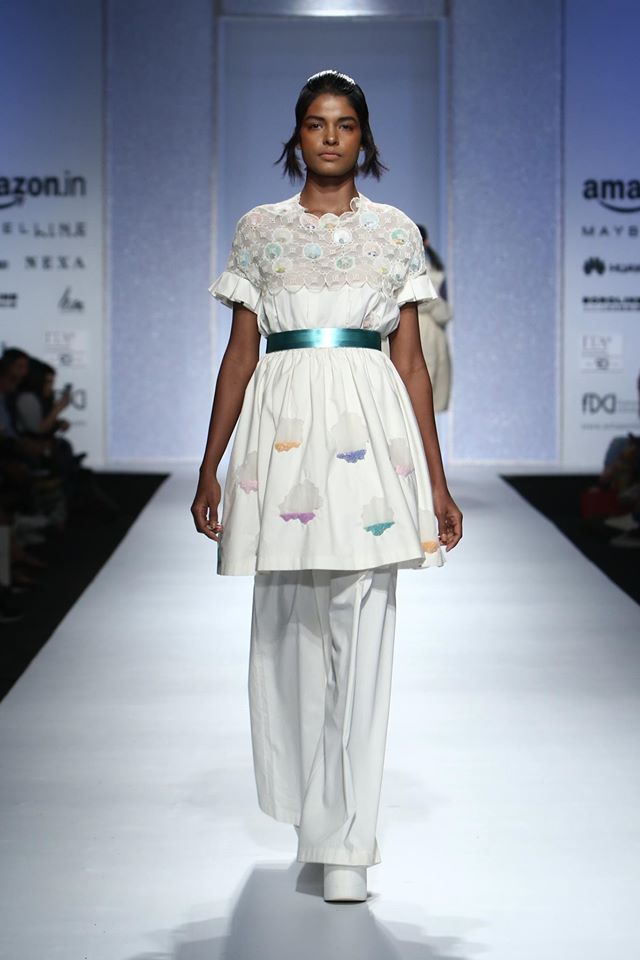 Entitled 'icloud', pastel colours & soft shades of lemon, pink and ivory dominate the collection all on textures of chanderi, kota doria and floral block prints woven into a girl's imagination or out of her closet. Icloud is like a blur of memories in motion recalled from ones growing up years. The collection comprises of dresses, kaftans, free-size pants, skirts, dropped shoulder tops and jackets. The clouds of dreams she pulls together on clothes, silhouettes of frilly laces, nets, puffs and frocks wearing white platforms. Light, easy & breathable! Recycled materials like doll eyes, music discs, pom poms have been reconstructed and used in the collection.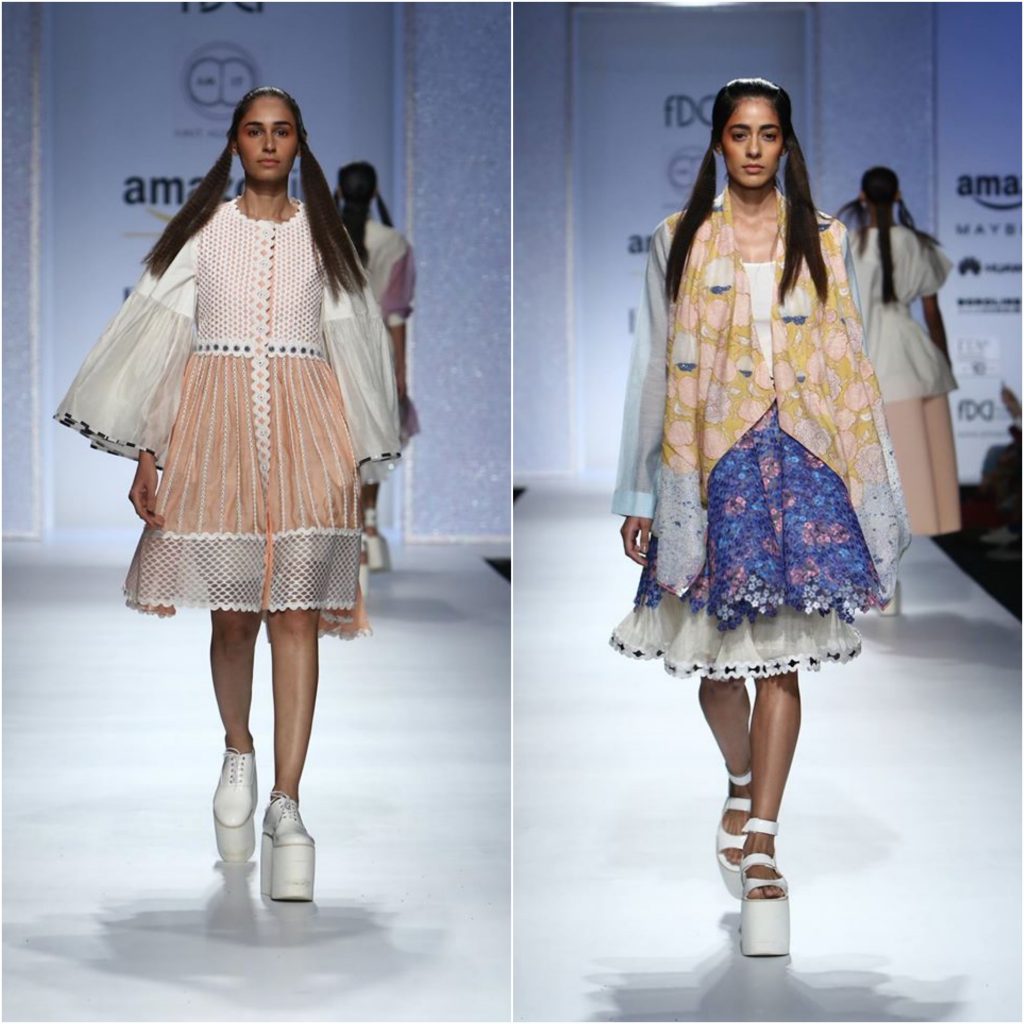 Don't miss the whites or the neon yellows all set to shine & sparkle with AM.IT's Spring Summer Collection'17- memories in touch & motioned altogether clutched & treasured by every girl or woman from her childhood closet. Also the frills, bells, heels all perfect in yesteryears transluscent layering of dreams and shadows of today, tomorrow and clouds of future with big sleeves, drop shoulders, metallic & pop accents.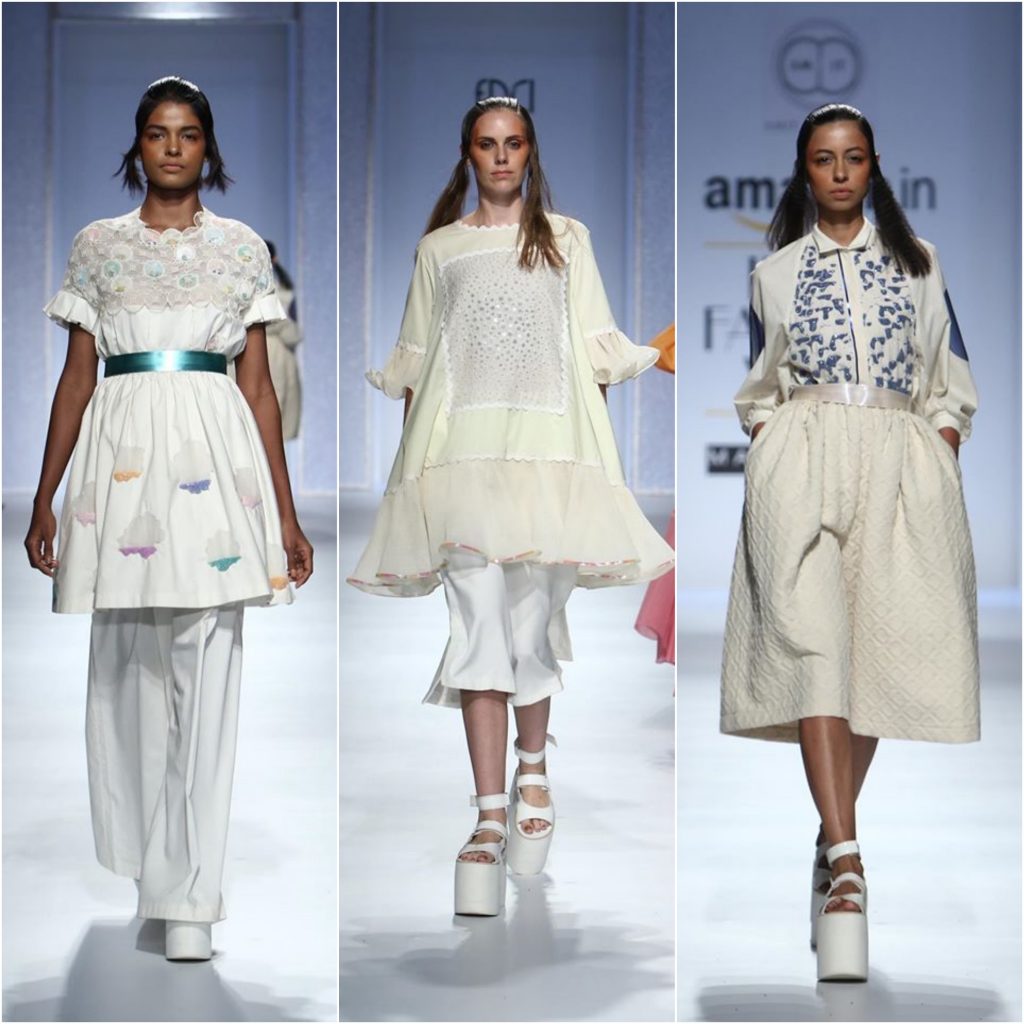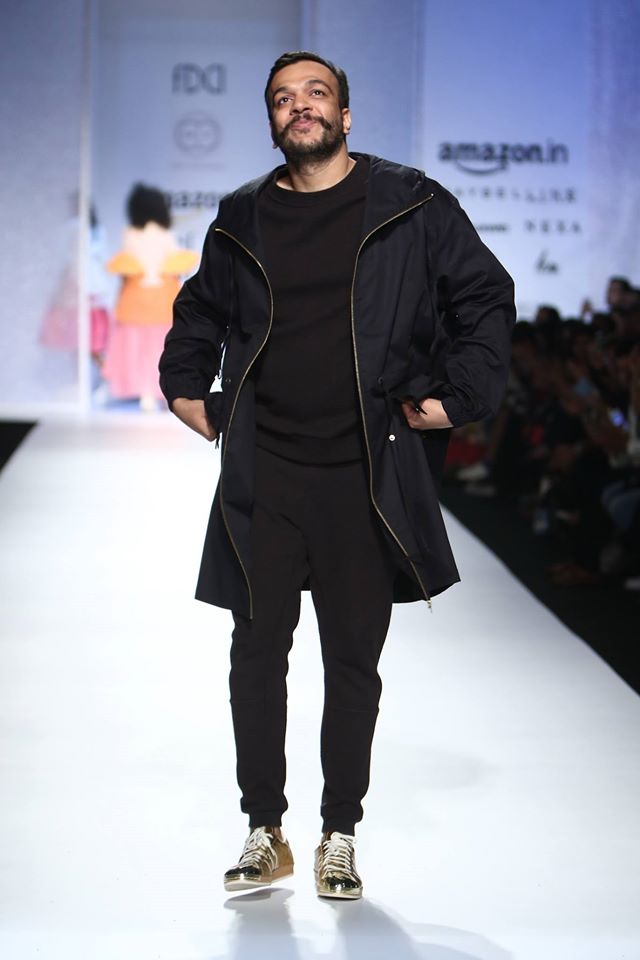 Icloud brought together the reminiscence of childhood nostalgia in a very easy way and put together with a classy, rosy touch & amalgamated to breathe with the silver dust to the golden years ahead keeping a track and check of time with the spring season in mind.