For us Indians, chai is a ritual followed not only in the morning but evening as well. Though we have hundreds of street vendors across the city for chai but it is quite difficult to find a perfect cuppa in the premium spaces. So when Team ChicLifeByte got to know about Mister Chai at Shangri La's – Eros Hotel, New Delhi, we were quite excited. The Café is perfectly located and the branding was visible on one of the pillars as we entered the hotel. Lively, well lit, open café with grey and light green couches made for comfortable and pleasant seating.
Conceptualized by the renowned Dubai based interior design company Stickman Designs, Mister Chai is an intimate and relaxed space with a seating capacity of up to 50 guests and enclosed by a beautifully detailed brass balustrade, with each bookend creating a unique design detail. Placed to the left is the full height, gold-leaf-etched timber Tibetan prayer wheels and to the right is an intricate screen of planter boxes in colour contrast of black, red, green and brown interestingly called "Wall of Chai". This quaint and exquisite element ensures that guests enjoy privacy from the main lobby.
Bevelled antique mirror walls add depth and open up this subtle space. Brass shelving is suspended delicately from the ceiling, displaying the unique varieties on offer. We were impressed by the fact that each feature adds its own distinctive character to create the perfect ambience for guests to relax and savour the delicacies on offer.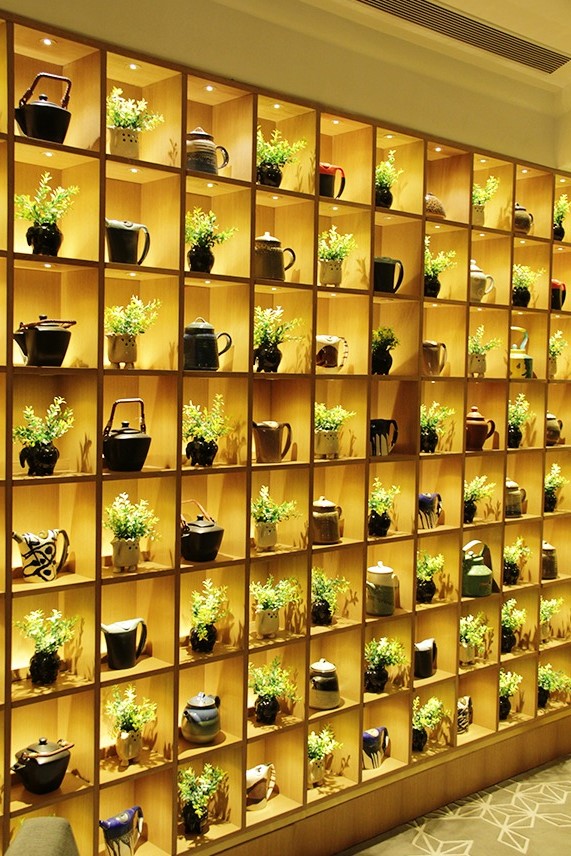 On the tour of the restaurant, we checked out the dessert section which had macarons, pastries and chocolates. The section was innovatively called Jewellery Box. Curious to know the reason, we asked the lady at the counter and she said that the space is designed with see-through-glass on top something similar to what we can observe at a jewellery store. I loved the quirky names as well. 'Our own way Black Forest' had layers of morello cherry, Chocolate cake was full of hazelnuts, flakes, almond sponge and Belgian chocolate. What was interesting is that they change the colour of the nametags everyday which are in line with the colours of macarons.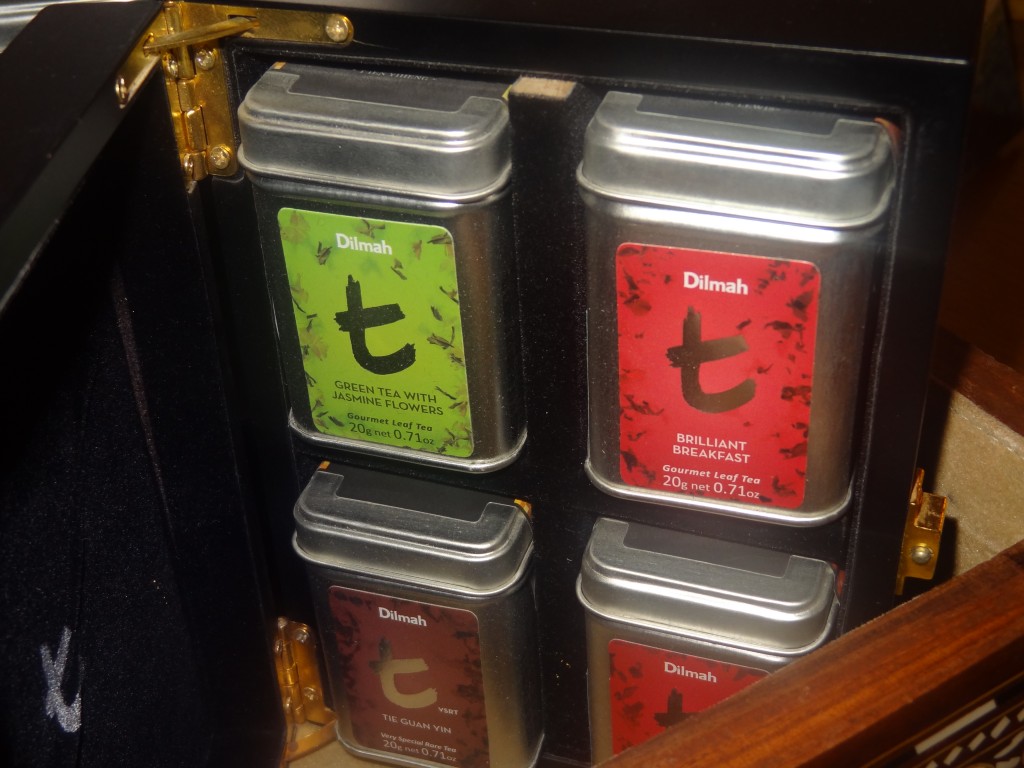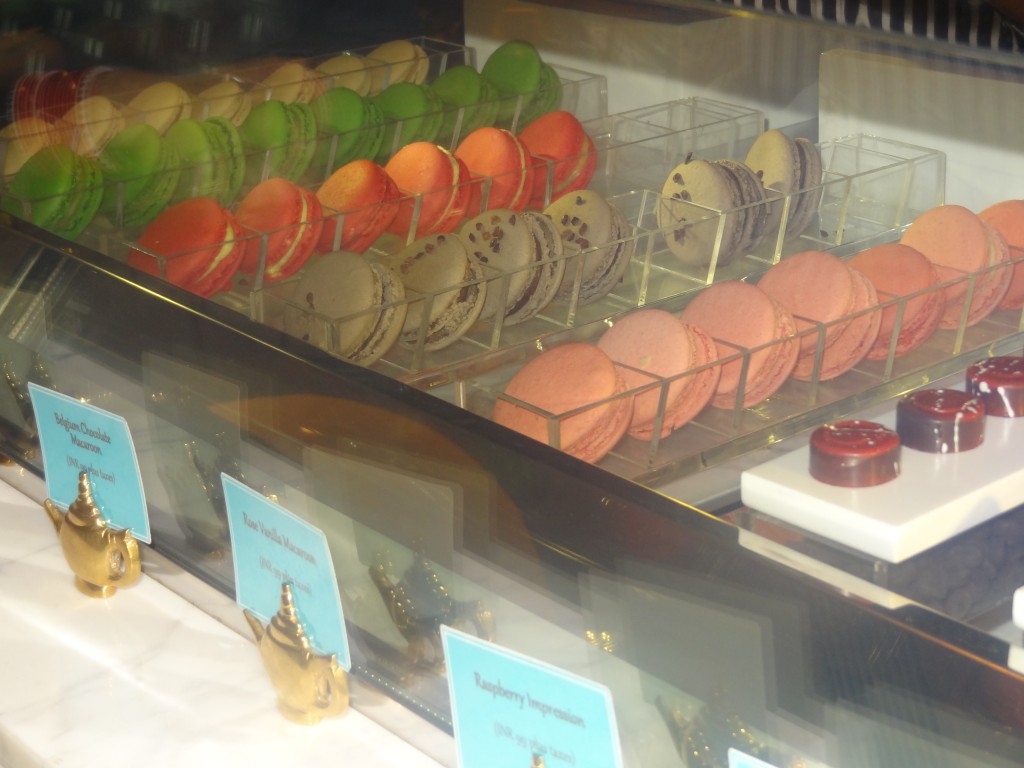 After adorning the interiors, it was time for the real test – grab a taste of the chai and food. After all, Chai time is not only about Chai but also about the knick-knacks we relish with the hot beverage. Unlike a conventional tea lounge, Mister Chai is a dining destination in its own right. Popular Indian street food has been re-invented and presented in exceptional style.  Experienced and talented chefs under the guidance of Executive Chef, Neeraj Tyagi have collaborated to design a menu that is as creative as it is well thought out.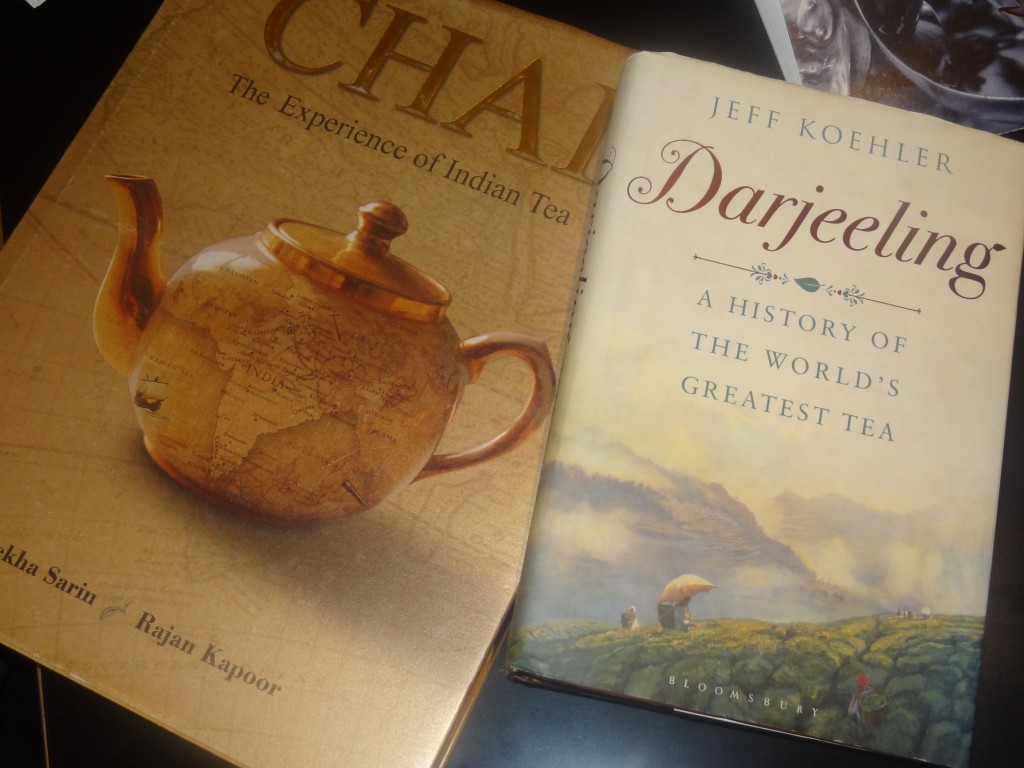 We were presented a small book which had elaborate descriptions of not only the teas on offer, but even the food items. The menu book was specially created for expats who might not understand the Indian food by only its name. Now, that's quite a noble thought!!
The first item to make its way on our table was the signature Cutting Chai which is an in-house blend. We not only loved the way it was served, but were impressed with the taste as well. Truly refreshing, the first sip made us forget all the tiredness of the day and we were all set to savor the items to come. The tea was served with rusk which was crisp and nice.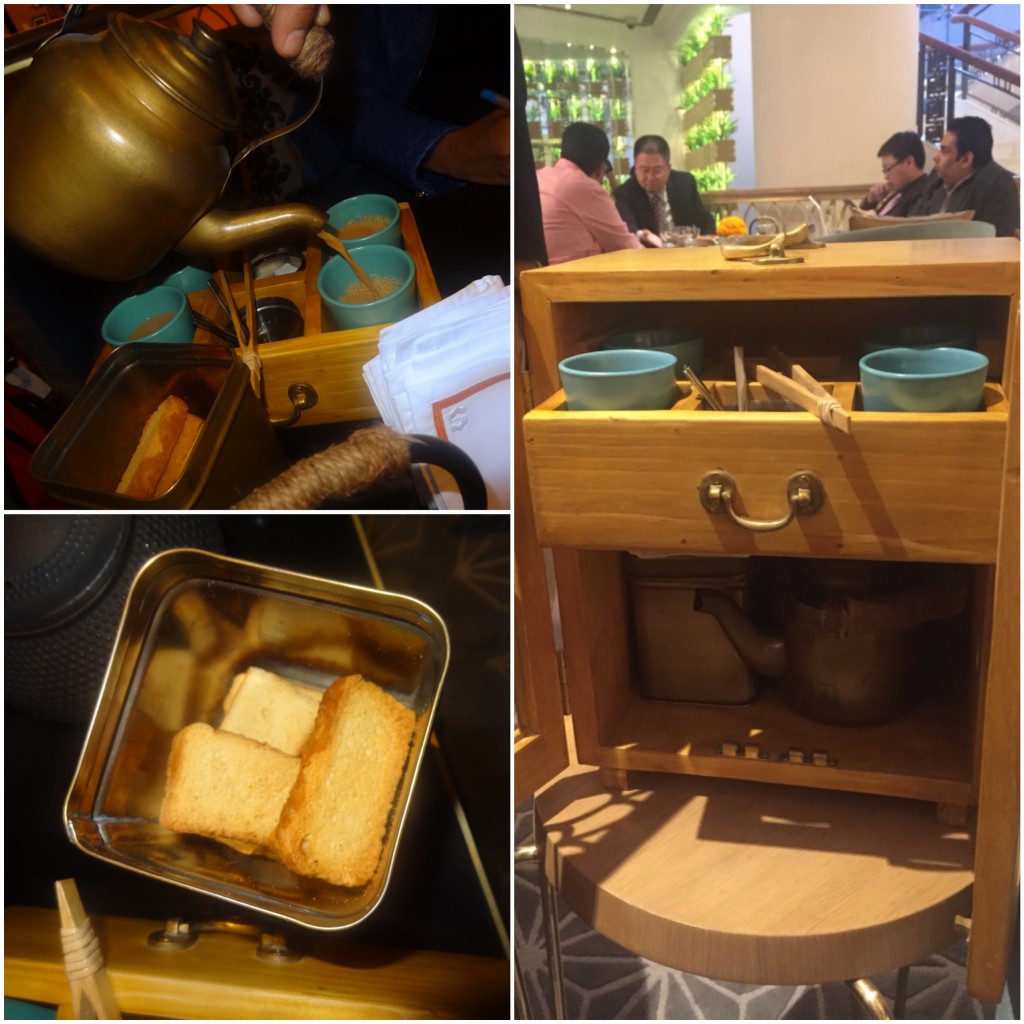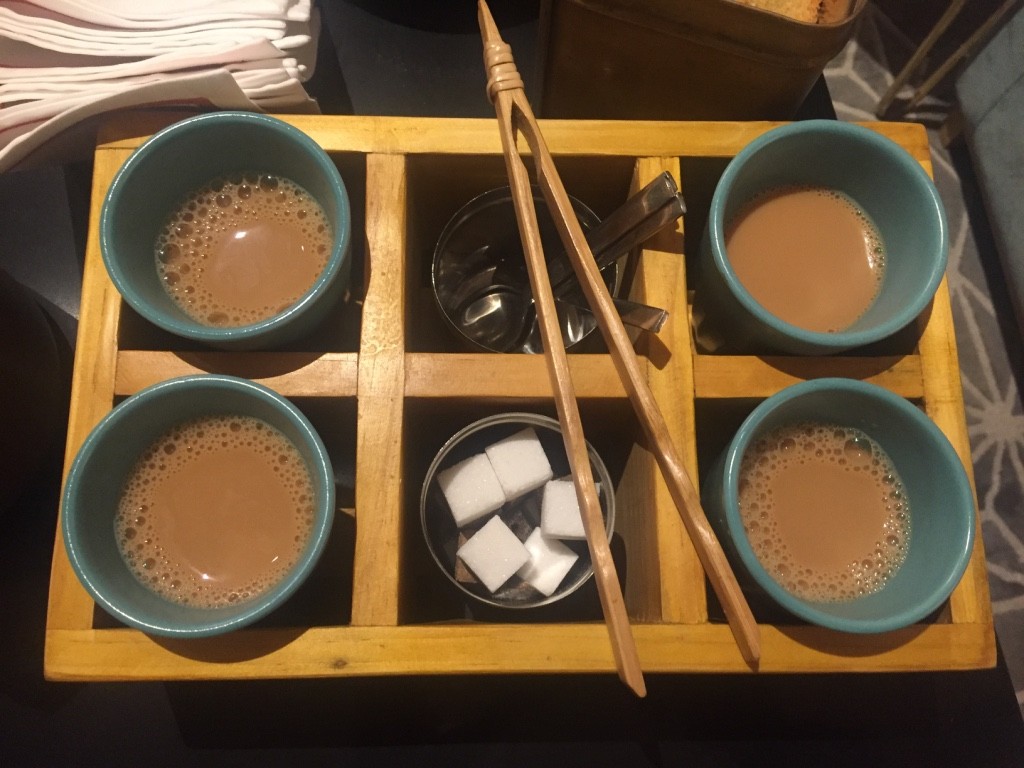 Another tea that I tried was Mint Tea and with its wonderful aroma and mild mint taste, it was just perfect. Served with 5 types of biscottis – Almond biscuits, coconut macarons, chocochip cookies, peanut butter and jaggery cookies, it was a great start.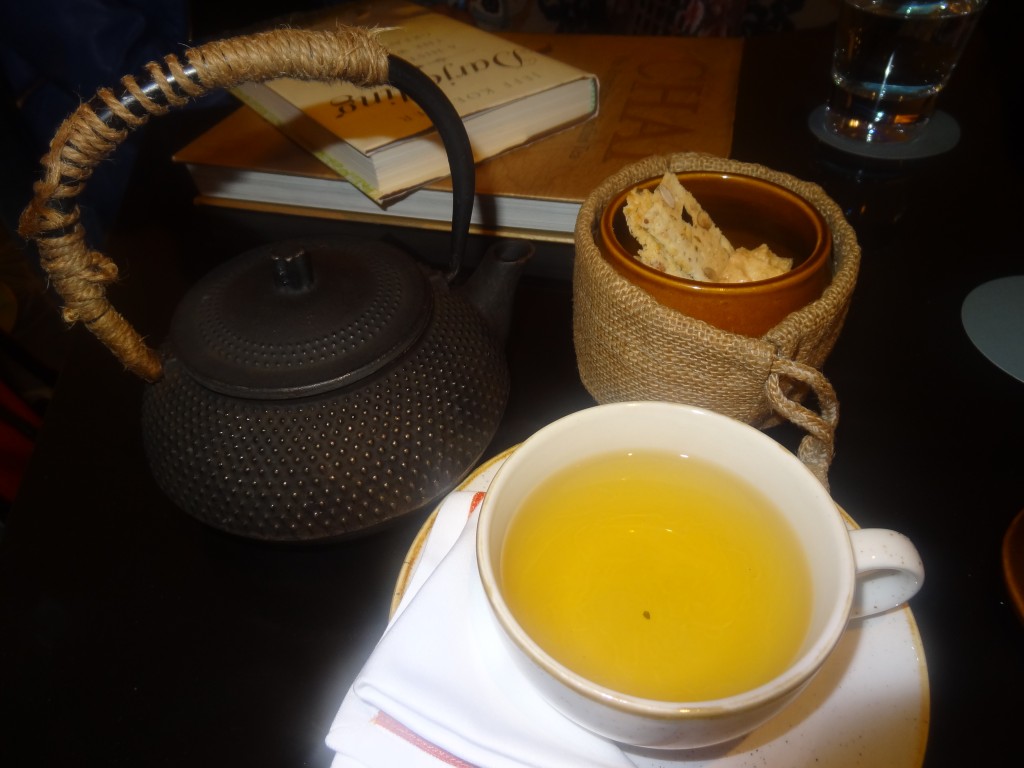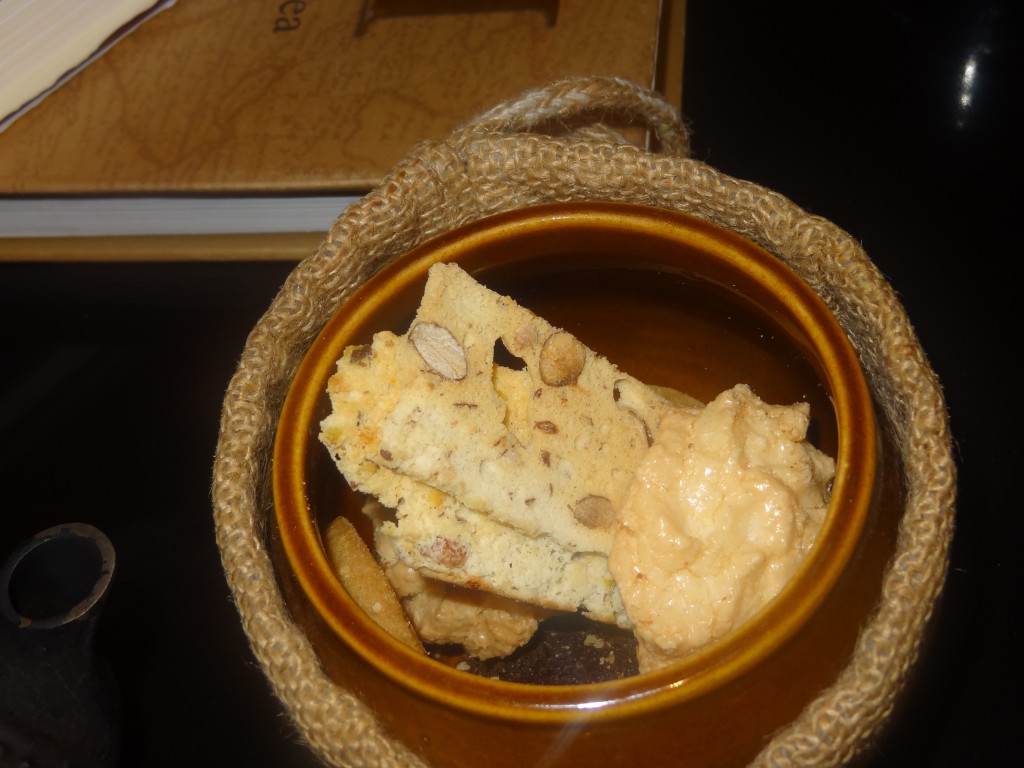 As we checked the menu, we realized it was a kaleidoscope of regional dishes with a modern twist. The Namkeen ka Dabba which arrived on our table comprised of Chana Jor Garam, Curry Patta Peanuts and chakli, giving our palates the perfect flavourful punch.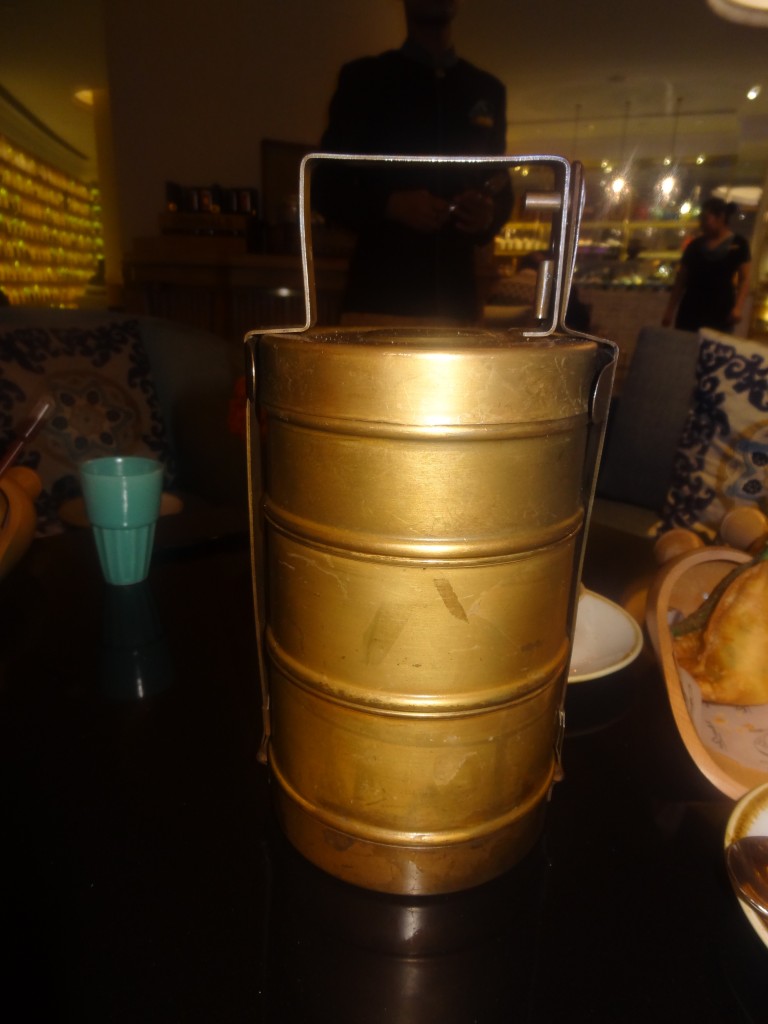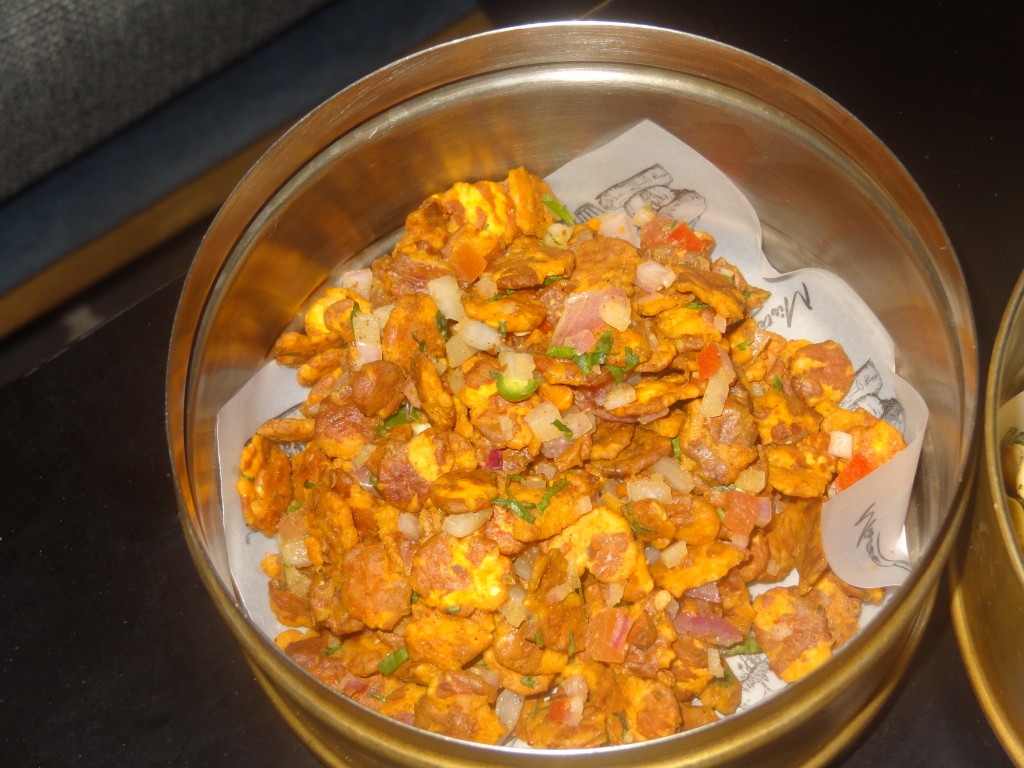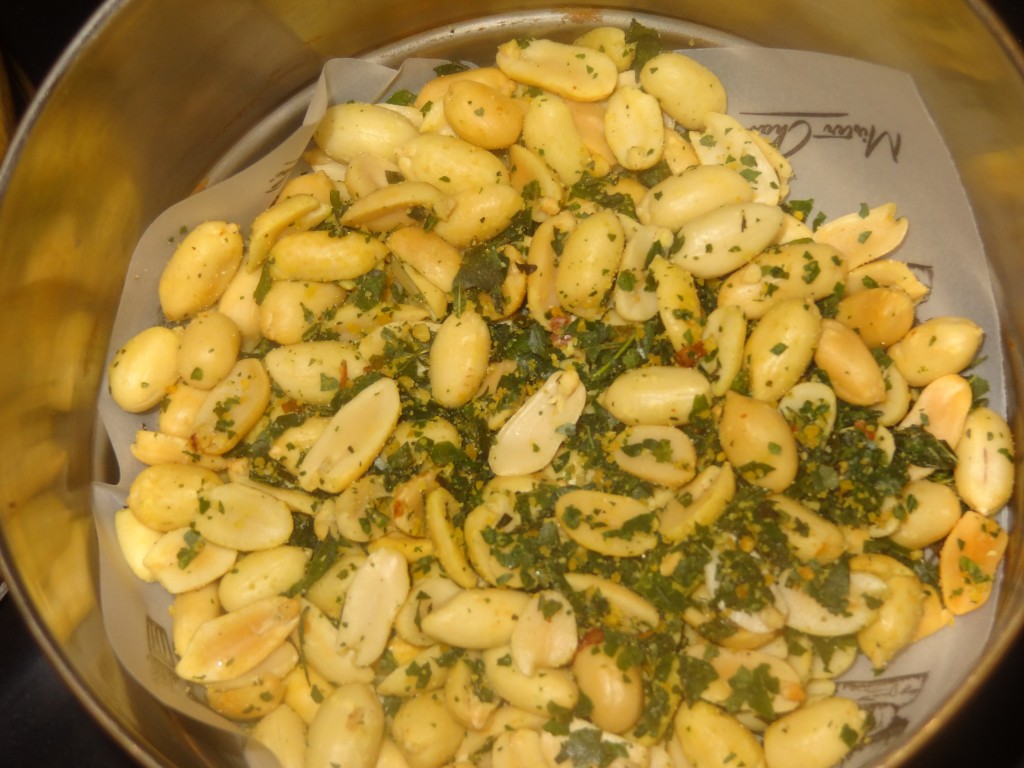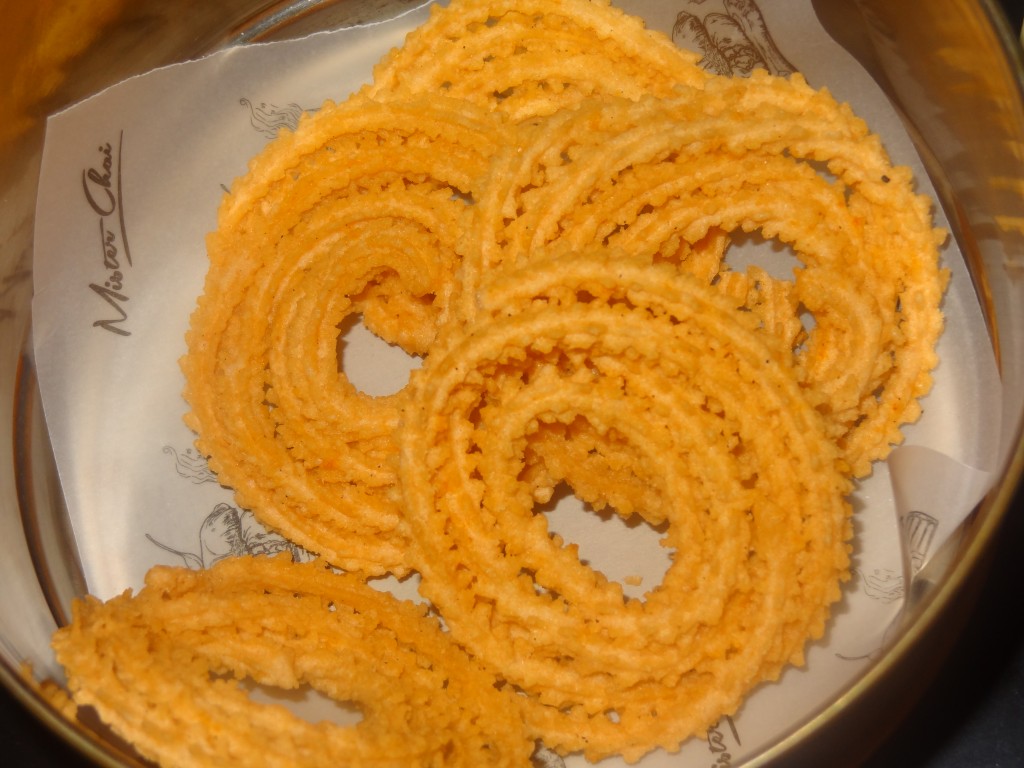 The next star dish was Corn Bhel from the Chaat pe Charcha section which comprised of torched corn, cucumber, cilantro tomatoes, onions, rice puff, and tangy tamarind sauce. Crispy and flavourful!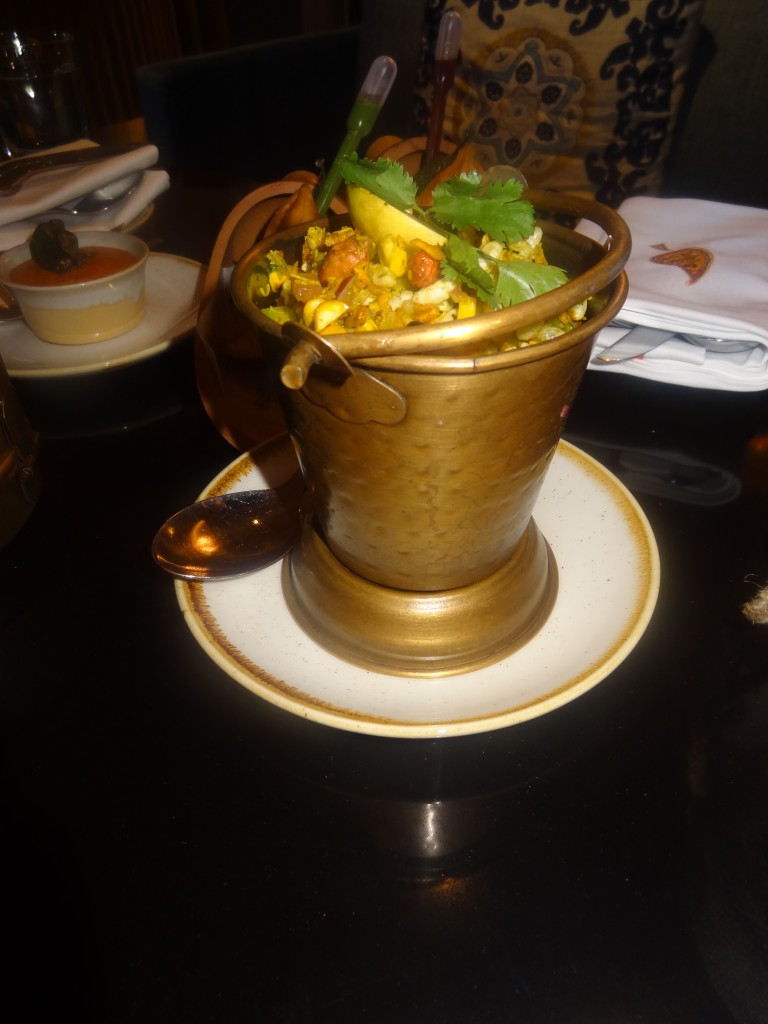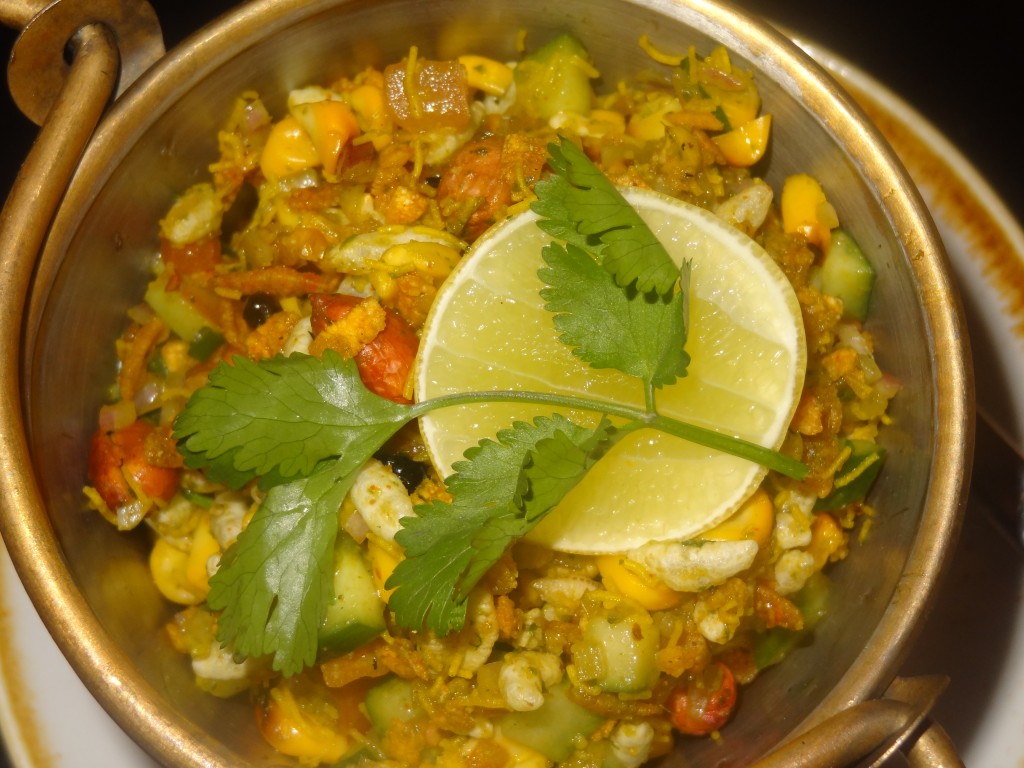 It was now time for samosas. We North Indians have always loved the Chai-samosa combo, here it wasn't only about the Punjabi Original samosa which we have been having all our life but also about some unique samosa fillings. Ever heard of Chilly Cheese Samosa or Butter Chicken Samosa? We are not kidding, we actually tried these varieties too, served innovatively with chutneys in a dropper. The chilly cheese samosa was too cheesy so its recommended for the cheese lovers but what stole the show was butter chicken samosa which had a different taste and generous portions of chicken. Crisp outside and tender inside, it was one of the most innovative snack.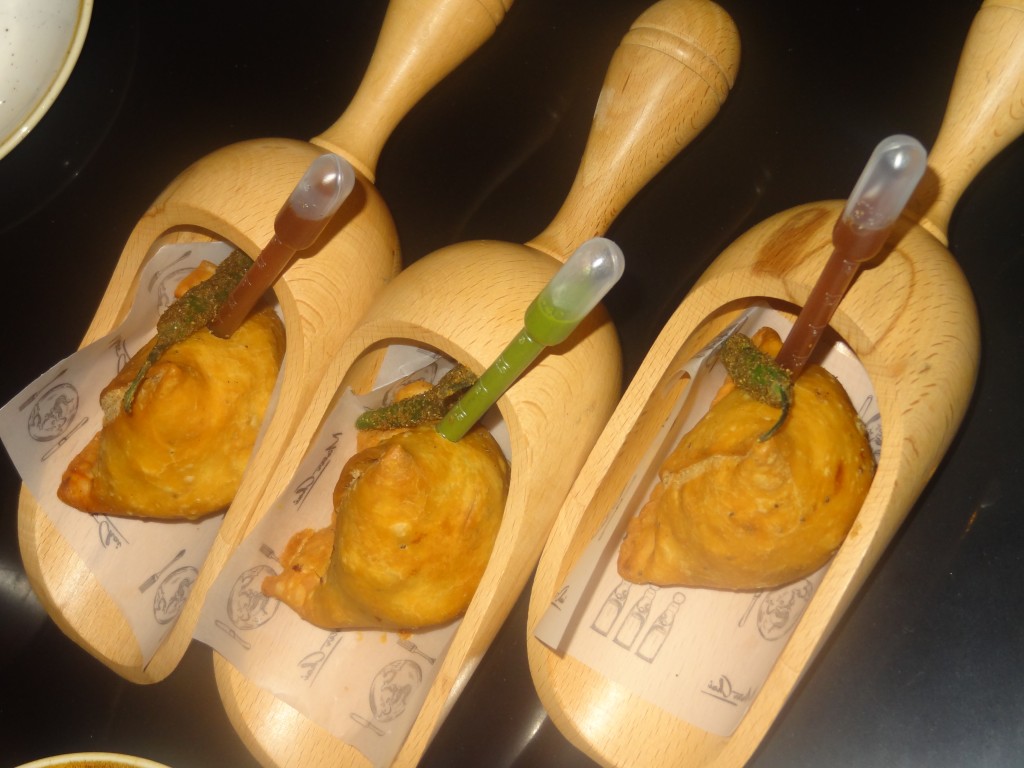 SPDT from the Chaat Pe Charcha section was a golgappa with spiced potatoes, yoghurt and white peas which was a burst of flavours.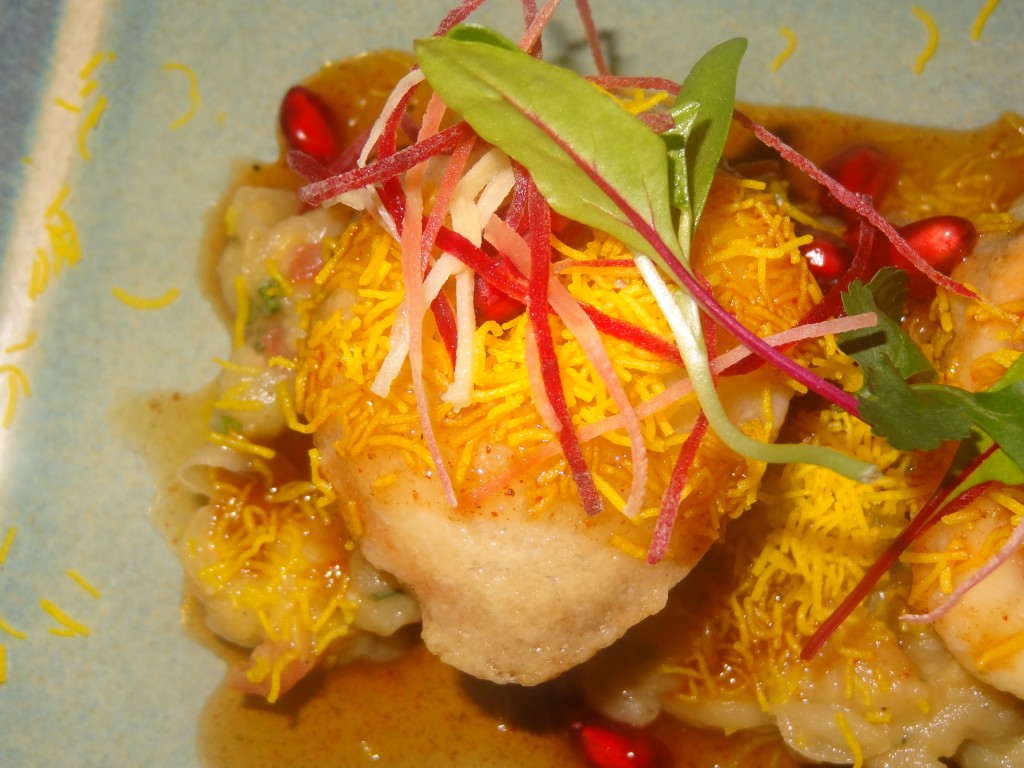 It was now time for 'Taste of Mumbai' section, from which we tried 'Colaba Fish Fry Sandwich' which was Masala fried fish inside toasted bread served with lemony dip and chips. Haven't had a better taste of Mumbai ever before!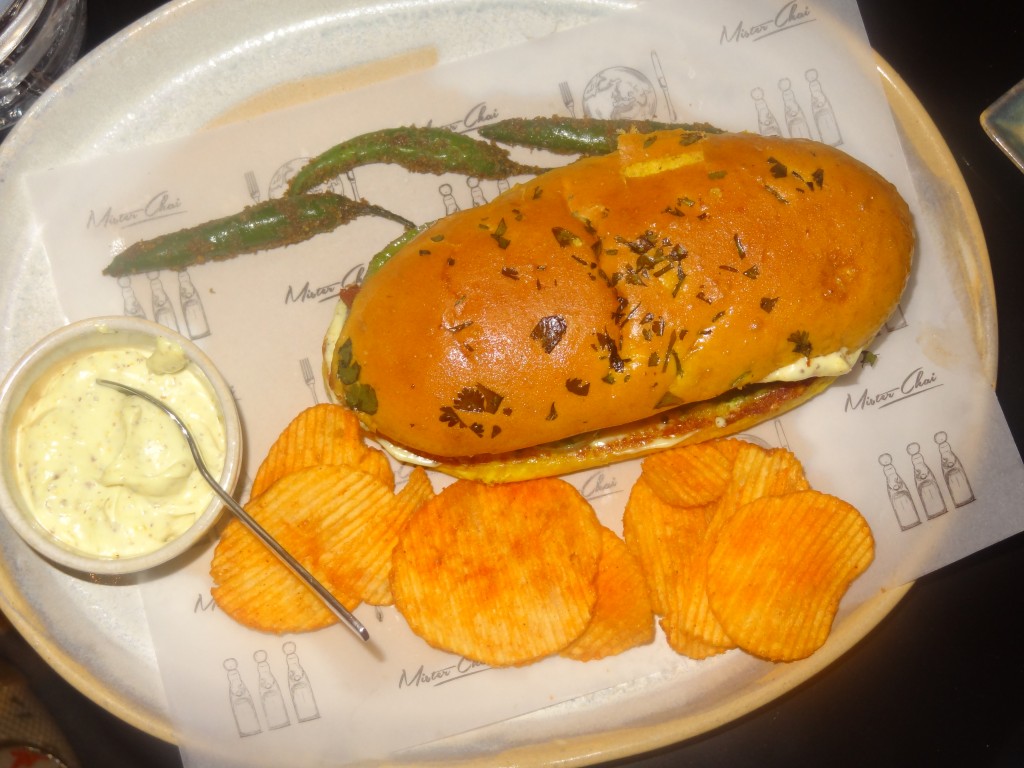 Another Wow section was the Wow Pav! Goan Chorizo Pav, Pork Sausage was nice, crispy, and flavourful. Though, I am not a pork person, but I thoroughly enjoyed the blend. Shikampuri Pao & Lamb Kebab served with onion and mint chutney was nice and flavourful.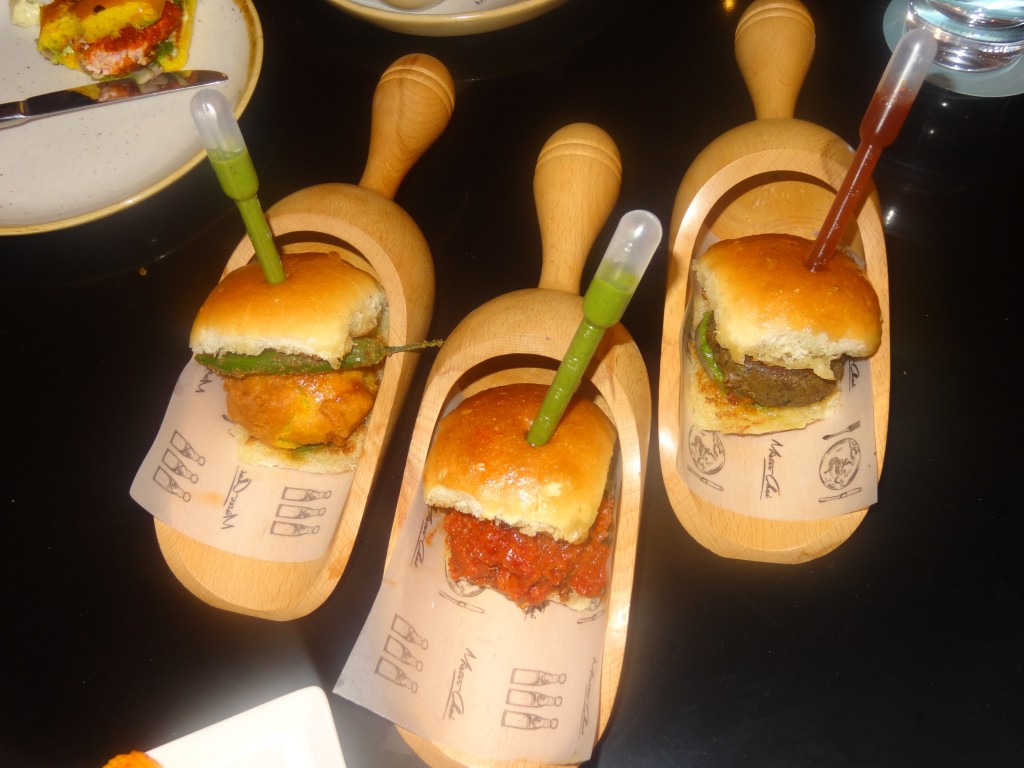 The Classic Vada Pav was no less and gave tough competition to the other two delights from the section. It wasn't only about the Indian street food but also about the firangi twist!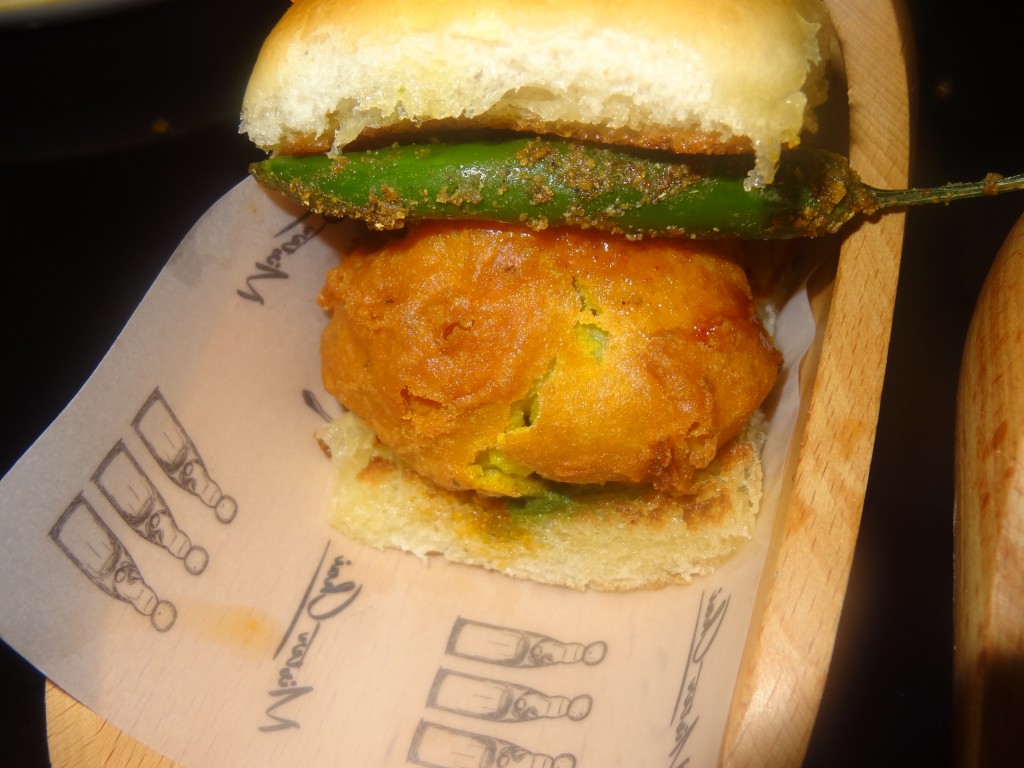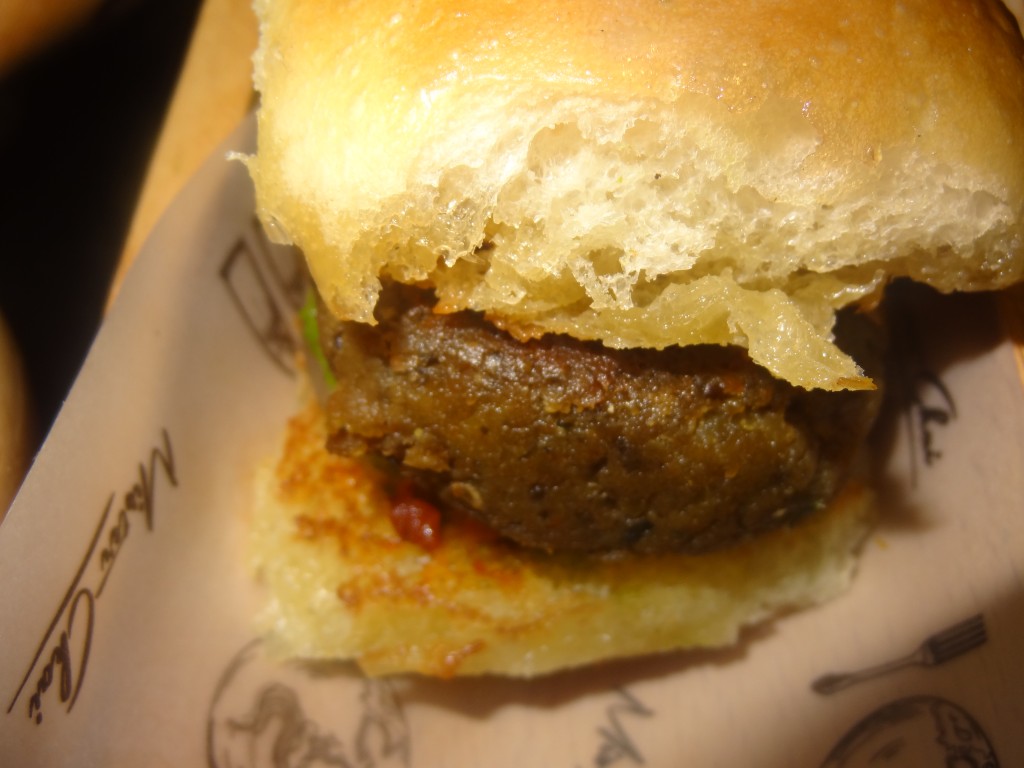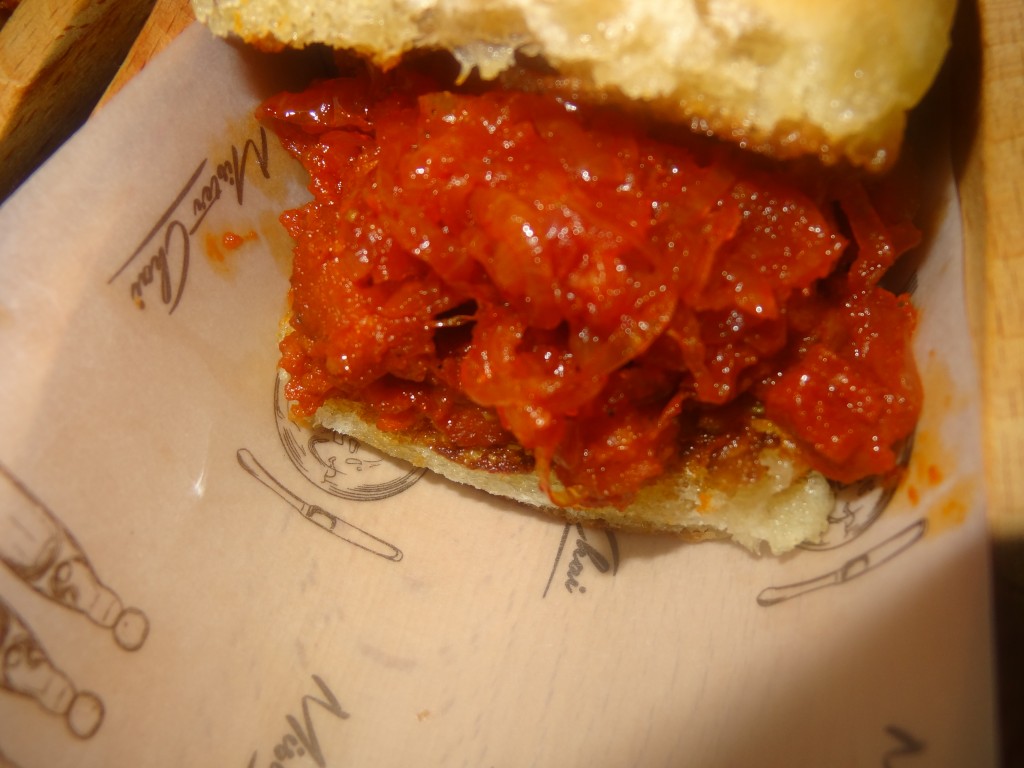 The Chicken Khurchan Tacos had slow cooked chicken, guacamole, tomato chutney, garlic yoghurt all wrapped in a roti. Yes, it was wrapped in a roti instead of wheat flour….totally loved the fusion!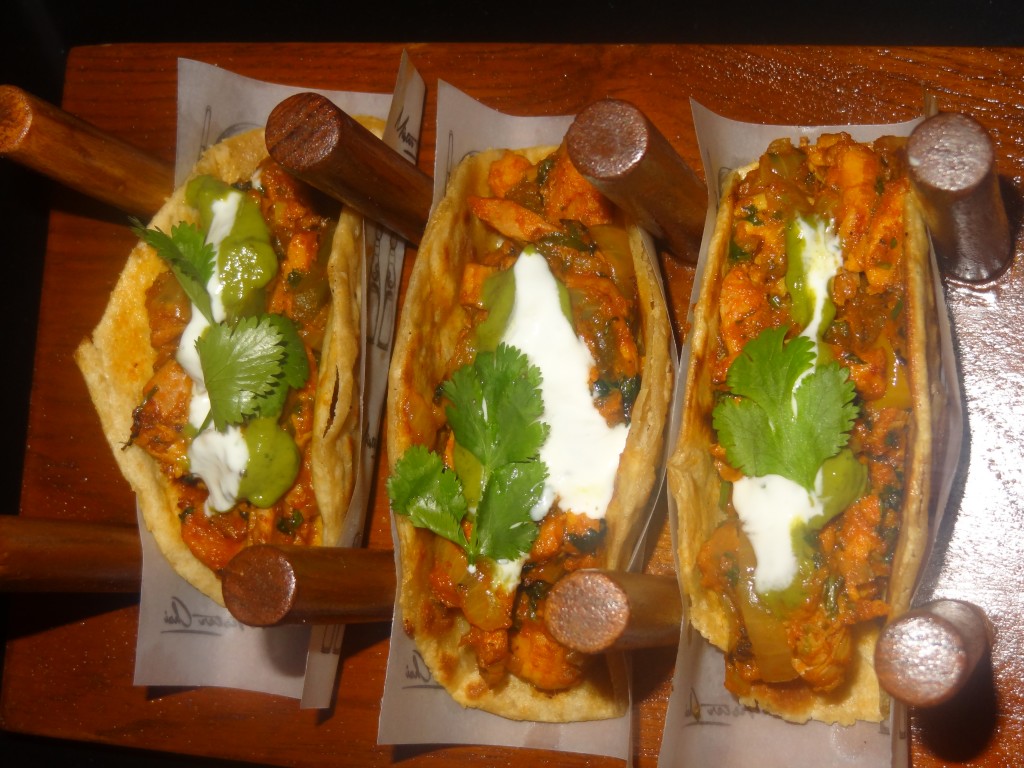 We thought of trying the Cappucino as well. The huge cup of coffee was served with cubes of brown and white sugar along with water (to clear the palette). The fresh aroma felt nice with the perfect blend.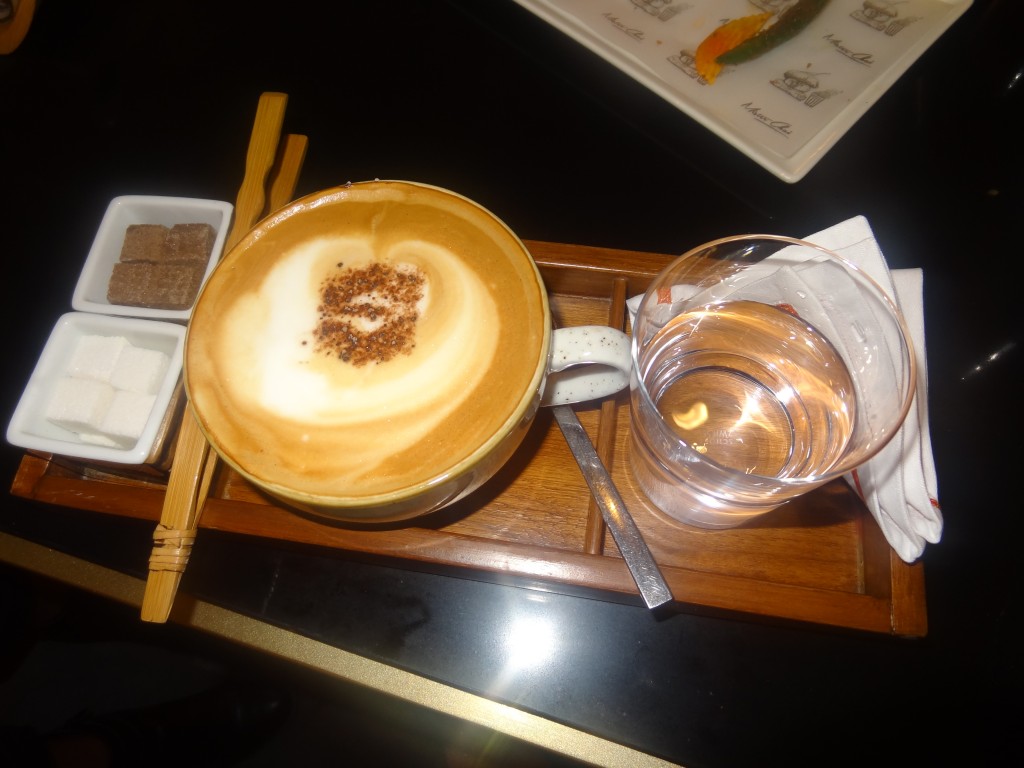 It was now time for desserts which started with Chocolate Toast. What we saw was a layer of melted Cadbury's milk chocolate inside two slices of toasted bread. It was just divine. Crisp, not too sweet, chocolaty, perfect and the most recommended dessert! The tag line I would like to give it is 'No one can eat just one'!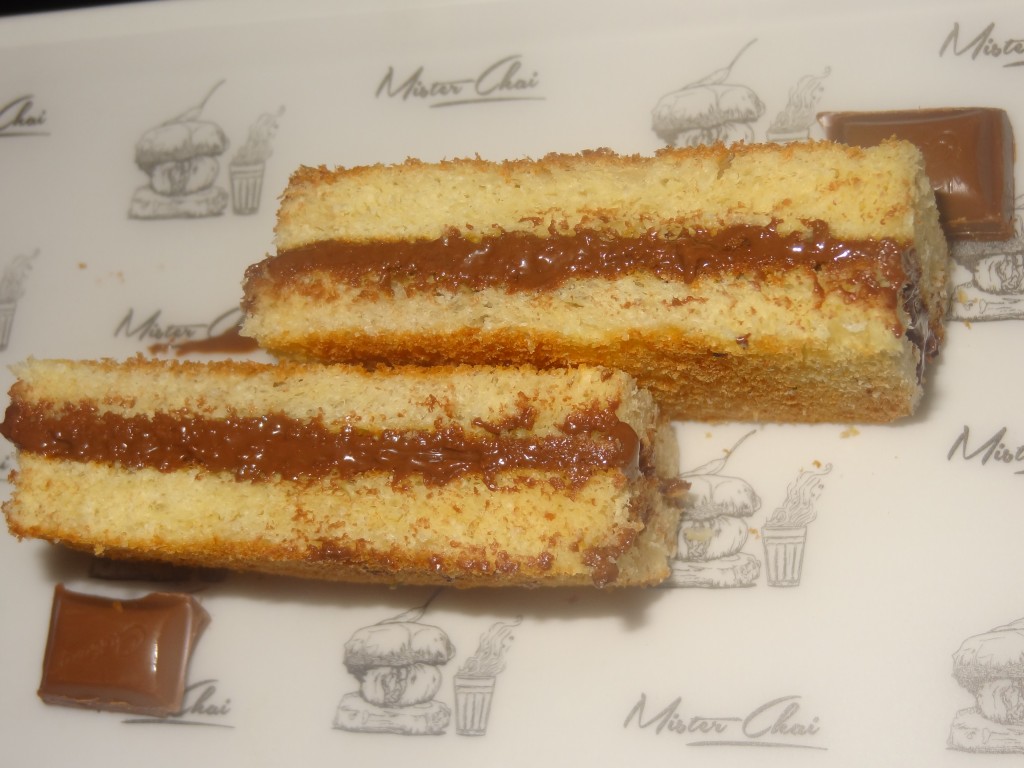 Next were macarons and chocolate! We had Espresso coffee, Rose n Vanilla and Belgian Chocolate. All the macarons were soft and great and just melted in the mouth. Though the one that I loved the most was Rose n Vanilla! Also on the platter were chocolates – Paantastic, Mango Bite, Raspberry, Coffee Almond and Hazelnut. I would recommend Paantastic for its nice paan flavour and Mango Bite for its pungent taste.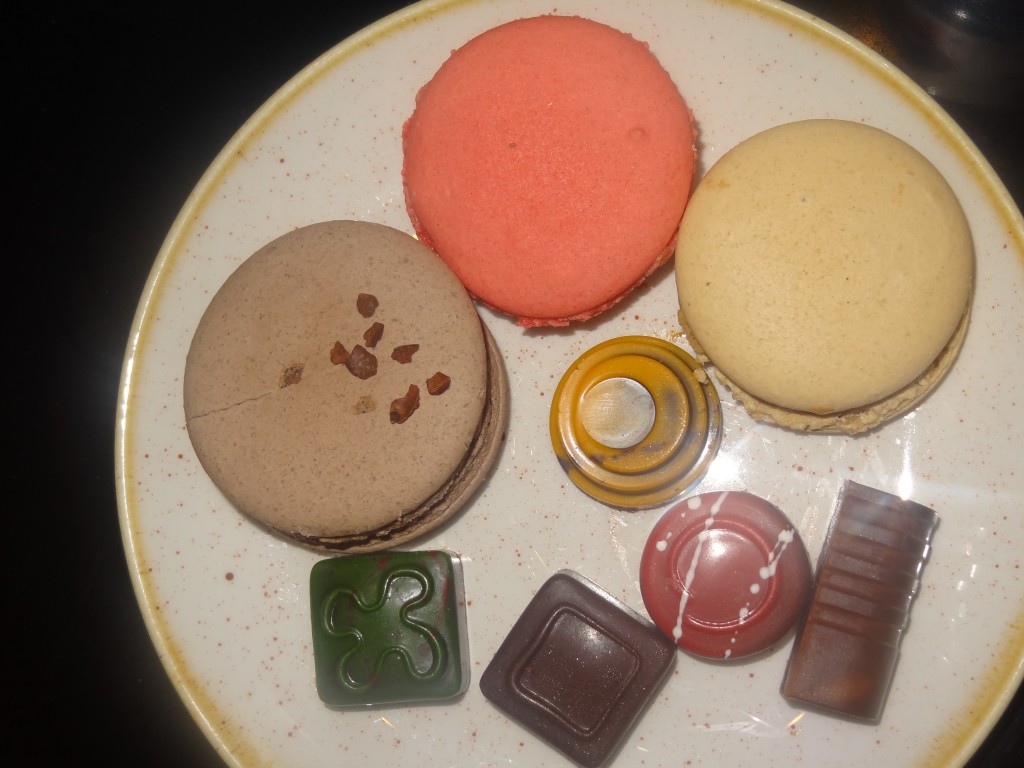 Now it was time for a chit-chat with Executive Chef Neeraj Tyagi, a product of IHM, Ahmedabad who is the man behind the amazing food which we relished till the last bite. It was his passion which became a profession. An army kid who travelled to different parts of the country coz his father was posted at different places every 2 years had a special inclination for food. He joined the hotel 9 months back and wanted to build on the concept of a British afternoon. Chef was passionate about getting the right tea for Indians as they don't enjoy the other teas. He says 'We are celebrating Indian Tea Culture' and he has actually done it with the variety of teas and dishes from different parts of the country.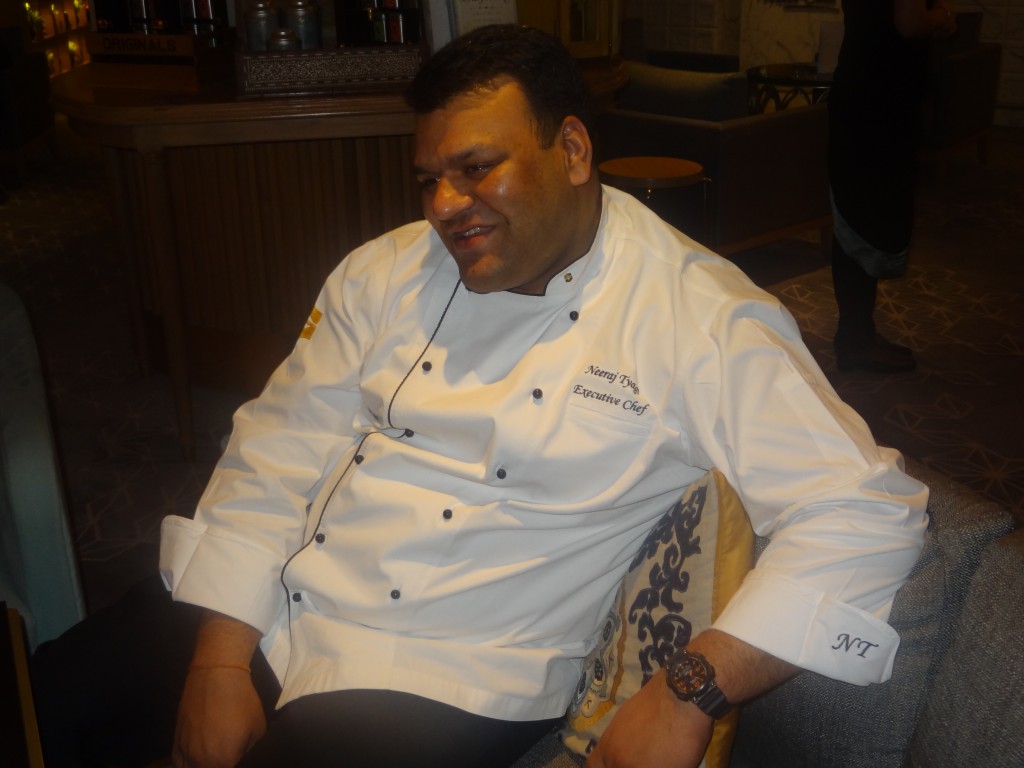 We absolutely loved the time spent at Mister Chai and recommend you to make a trip to the café located in the heart of the city. Just make sure you have ample time in hand coz we nearly spent 2 hrs there and didn't know where time flew.