Hey folks now its time to review the all new "SuperMenu" launched by Cafe Coffee Day. As we know Cafe Coffee Day is India's largest café chain in terms of number of café outlets. It's been 19 years that they are into this business and time to time they carry out researches in their own Innovation Studio to meet the taste buds of the ever demanding consumer.
The super flavoursome fun begins with two slurp-y soup variants served with a side portion of garlic bread – the hot and creamy 'Mushroom Marvel Soup' packed with the awesomeness of milled black pepper and dairy foam. Another super soup in the menu is the 'Tangy Tomatina', a fusion of juicy tomatoes and sweet bell pepper giving it a mouthwatering twist. The soup is served in tall glasses. It was mouthwatering and a new innovation in coffee industry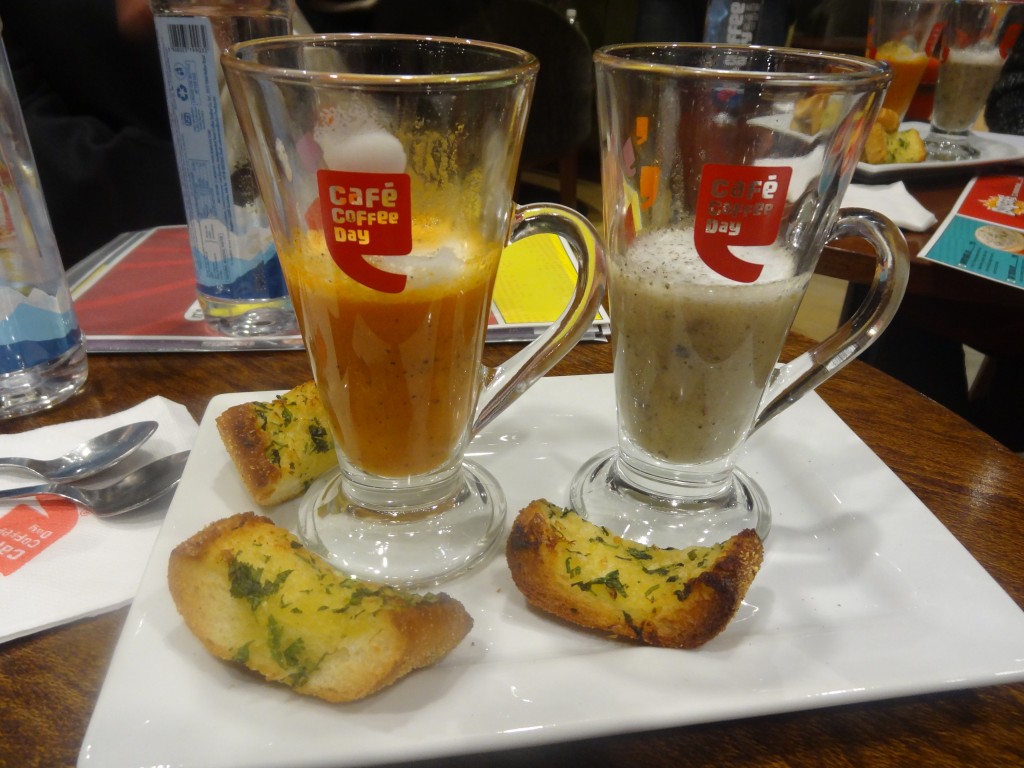 It's easy to handle finger food for youths without fork & knife so keeping in mind the health criteria and giving them balanced food also they have introduced a fiery burgers & sandwiches with burgers being in multigrain & oatmeal buns and sandwiches being in chipotle bread. I personally loved the 'Couch Potato Sandwich' made from potatoes smothered in gram flour and fried to perfection meeting onion rings under freshly baked chipotle bread that tingles the taste buds like nothing else. It had a perfect blend of flavours dressed with a spicy & tangy sauce.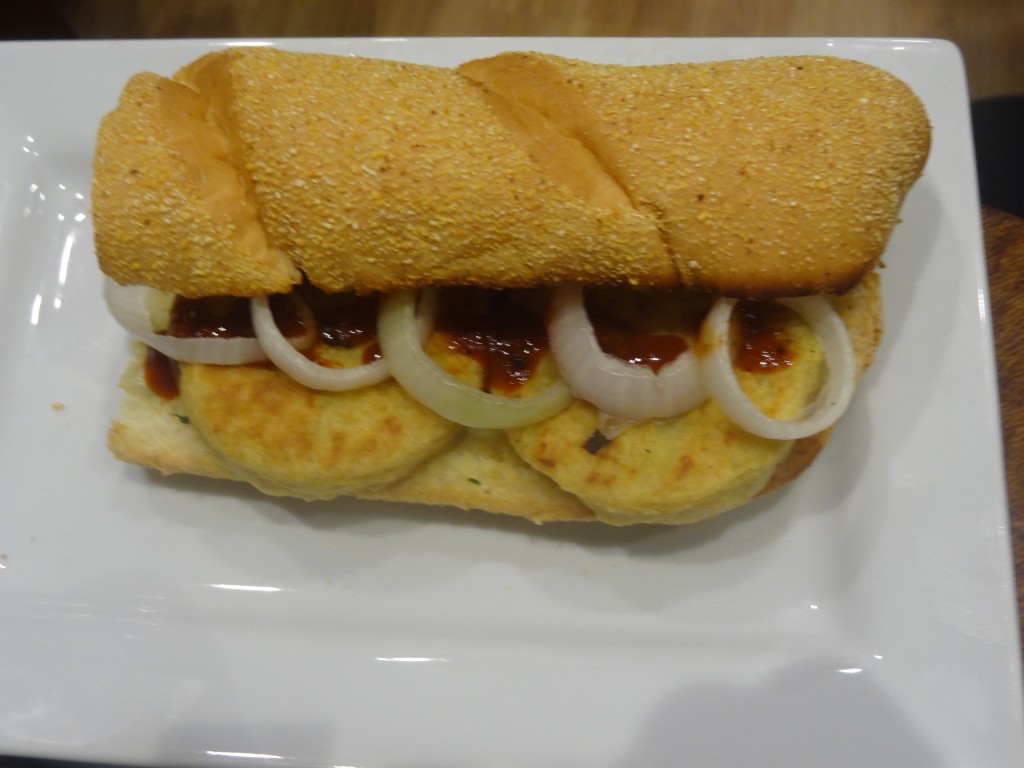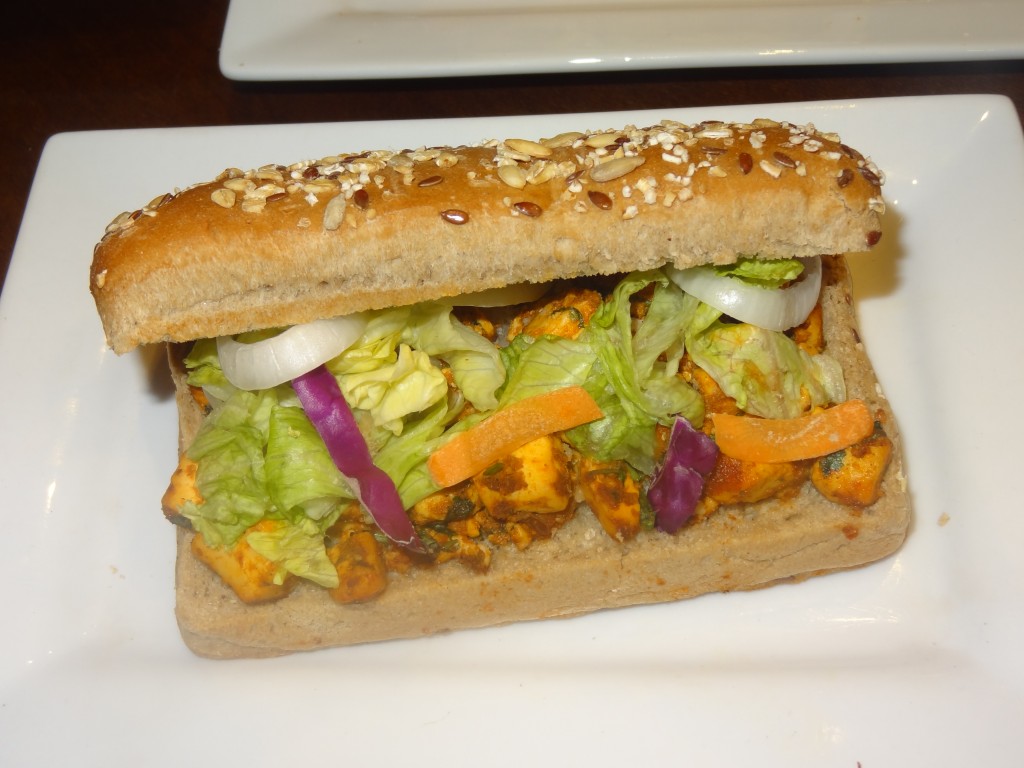 Also on offer is CCD's 'Big Crunch Burgers' with ingredients and flavours that are sure to pack a punch. They have been introduced in three veg and non-veg options. The scrumptious and savory 'Veg Classic', 'Veg Spicy' & 'Veg Cheese' Burgers include flavorful veggie patties cooked to perfection and stuffed between soft oatmeal buns along with handpicked veggies. The 'Chicken Classic', 'Chicken Spicy' & 'Chicken Cheese' Burgers are a treat with deliciously juicy chicken patties, once again served with fresh veggies between soft oatmeal buns. The burgers are peppered with authentic sauces and flavours and are sure to make taste buds tinge with excitement.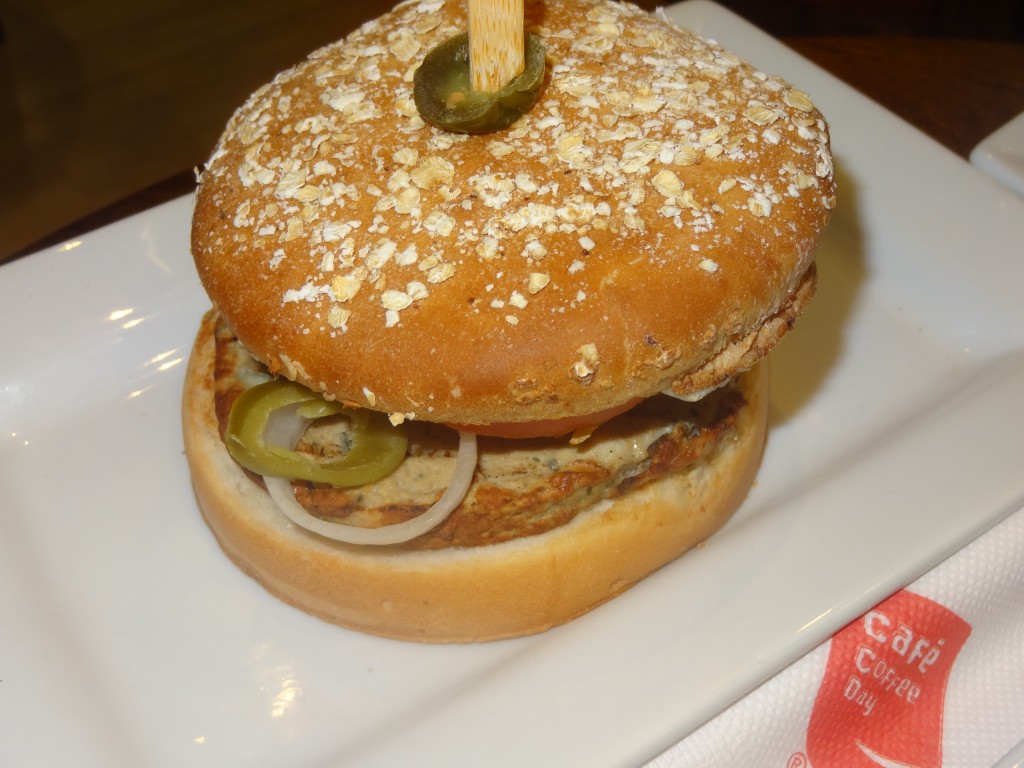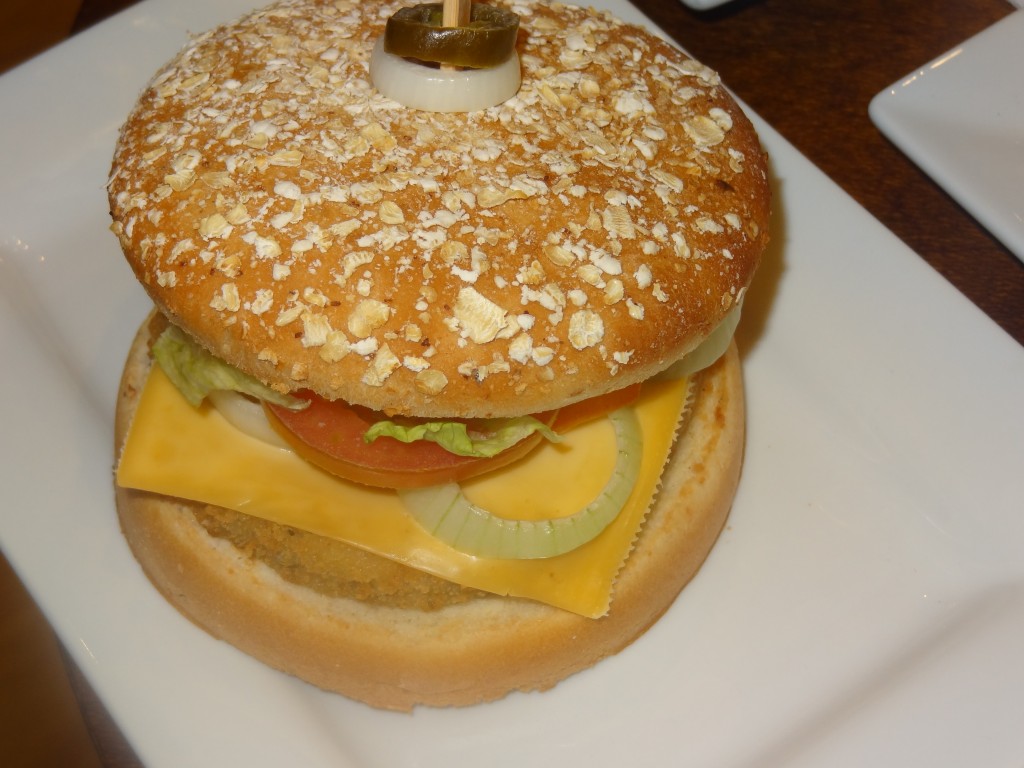 They have a special take-away moon size packaging for burgers so that it's easy to hold & bite. The menu is mildly flavoured & particularly designed keeping in mind the youngsters which don't have time and are running short of time. This menu is for the trendy young consumers who are attracted more towards fusion be it beverage or food and a playful colour medley.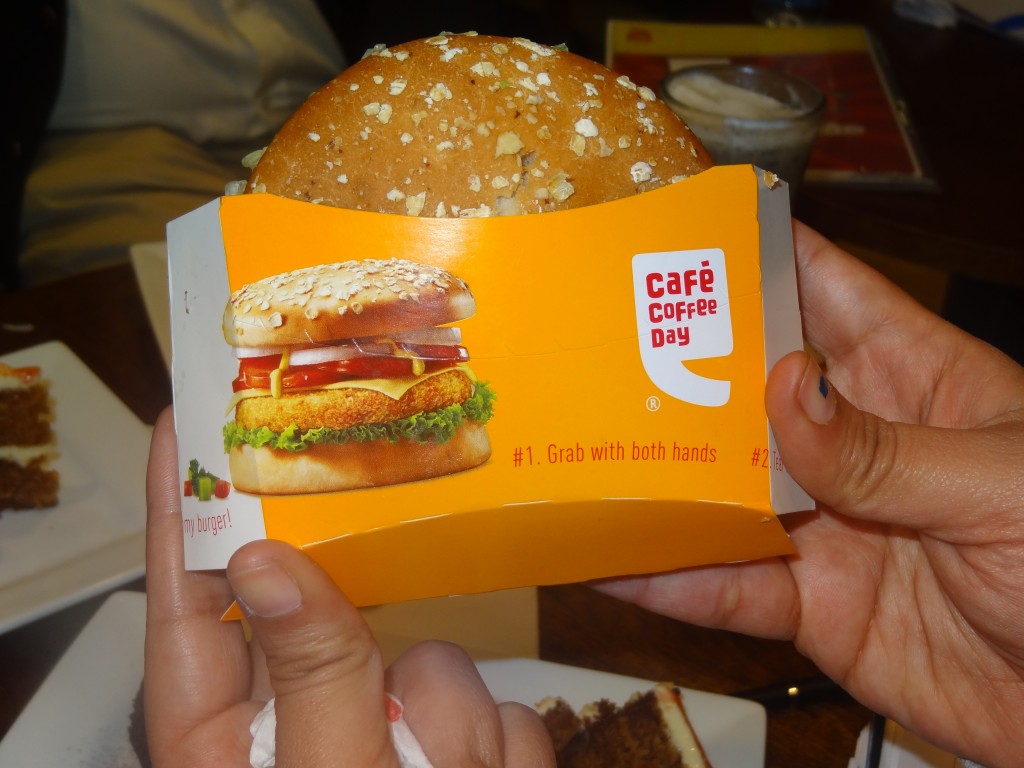 Speaking at the launch of this exceptional menu, Sanjiv Mediratta, Group Advisor F&B Solutions, Coffee Day Global Limited said, "Café Coffee Day thrives on the love and loyalty we garner from the coffee lovers who consider our outlets their preferred meet-up places. SuperMenu is our gift of the season to all the food lovers, especially the youth, to ensure they have some super awesome time treating themselves over a delectable range of options. The menu is meticulously planned to balance the sweetness of cupcakes, tanginess of soups and the savory appeal of sandwiches and burgers to create a wholesome experience."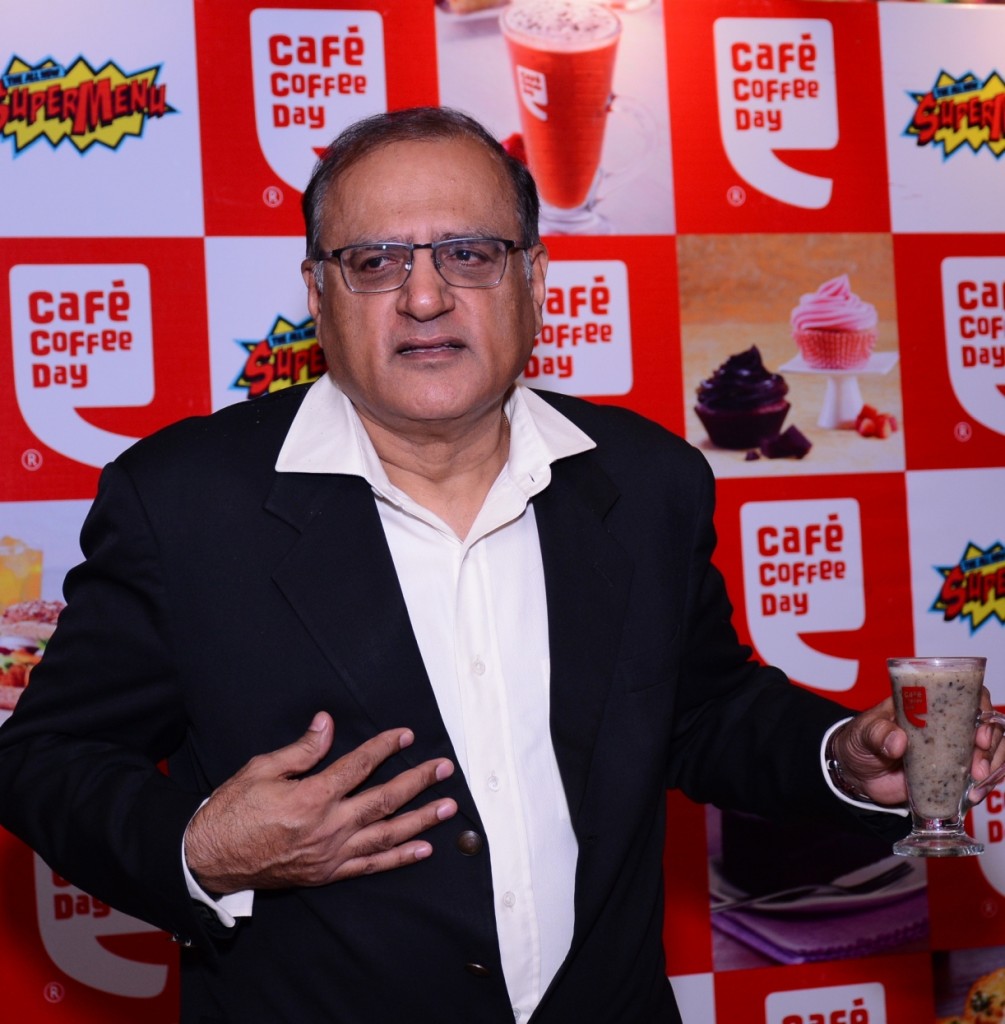 The indulgence ended with cupcakes – 'Berry Bite Cupcake' and 'Cocoa Cupcake'. With the sweet zest of strawberry and chocolate enhanced with a frosting swirled to a creamy lush, these cupcakes are created to charm the sweet spots. I loved the 'Hazelnut Carrot Celebration Cake', as well which was delicious.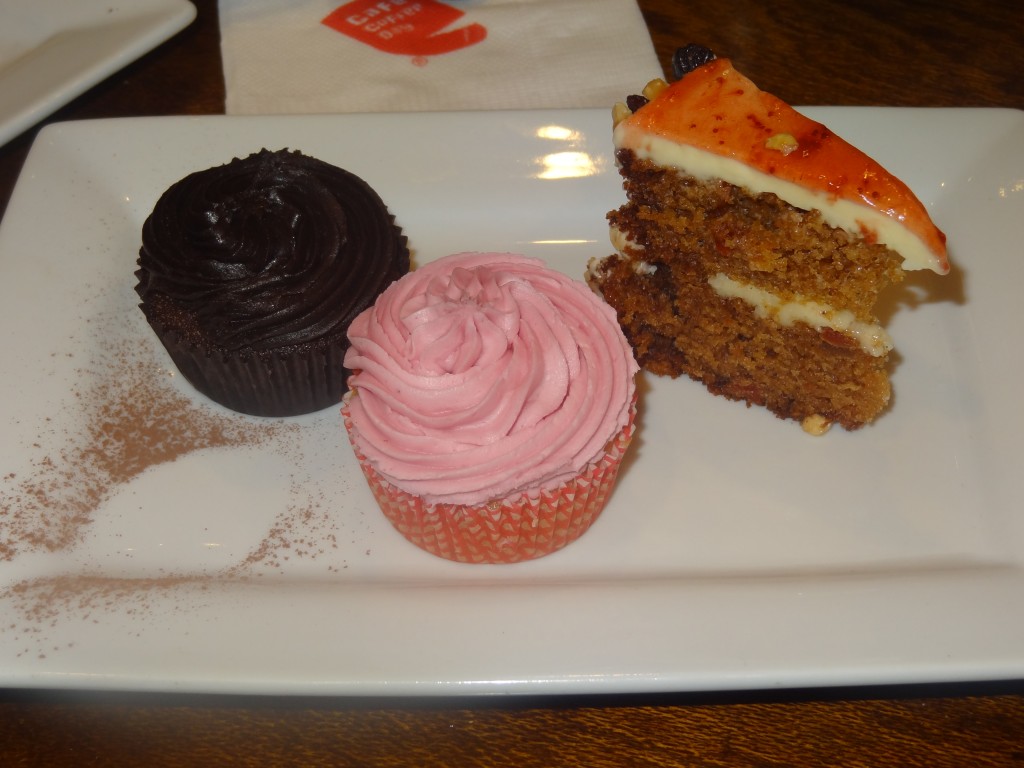 So CCD innovates according to the size & requirement of the consumer, the health factors, eating patterns & timings and balancing his pockets & needs. There is always a scope for something new & unique in CCD which can be seen in the new SuperMenu. Starting at Rs.39/- the SuperMenu treats are sure to be a hit with one and all. The special menu is available in CCD outlets across Mumbai, Delhi, Bengaluru, Hyderabad, Chennai, Ahmedabad, Chandigarh, Pune and Kolkata.