What if you open a tijori and what you find is not jewels or money but tons of people enjoying with great food & drinks. Surprised? That's what Vault Cafe has in store for you. As we reached the tijori door, we were warmly welcomed and greeted by Mr. Yogesh Tiwari, the manager of the restaurant who also gave us his prestigious time and told us in depth about the restaurant. He mentioned that this restaurant is for true Delhi-ites who come from different backgrounds. There are people who would want drinks at a low cost and there are people who don't care about prices, so to solve this they have set prices across different categories. They have a beer costing Rs. 90/- and another costing Rs. 840/-. During the day, they generally see youngsters below the age of 25 and after 7 PM, they see people above 30. The crowd isn't only the corporate ones but guests throng from faraway areas like Noida and Faridabad. 
Inspired from the British East India Company, the interiors have a great vibe. Metallic chains adorn the walls (A part of the 55 ton of metal used in the cafe). High & low seats in brown & red make this 175 seater look quite spacious. What added more delight was that the cafe has different seating options as well.  Not only do they have an inside dining area, they even have a terrace area with an open wood fired pizza area, and 5 Vault rooms which had seating capacity to 7 (smallest) to 20 (largest) people for private parties & select gatherings.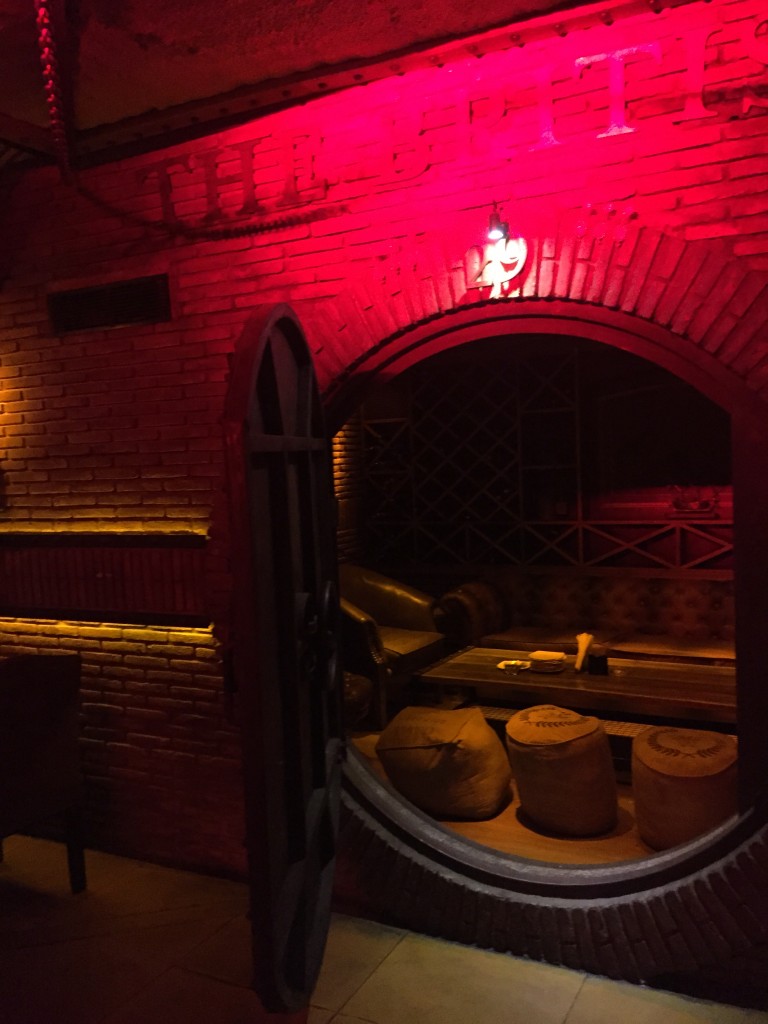 The menu at Vault Cafe boasts of World cuisine. From breakfast to street food to Indian, Chinese, Mexican, European, Continental & South American-the choice is huge. You name it, they have it. It was finally time for the food tasting. Waiters dressed in black & blue served us with great enthusiasm under the supervision of Mr. BS Rawat, the F&B executive.
For drinks, we had Apple Mana and Vault Fruit Bull. Apple Mana was a blend of lime juice & sugar syrup topped with sprite and coke. It clearly gave mixed flavours but coke & sprite over powered it. Quite unique and different from what I have tasted till date.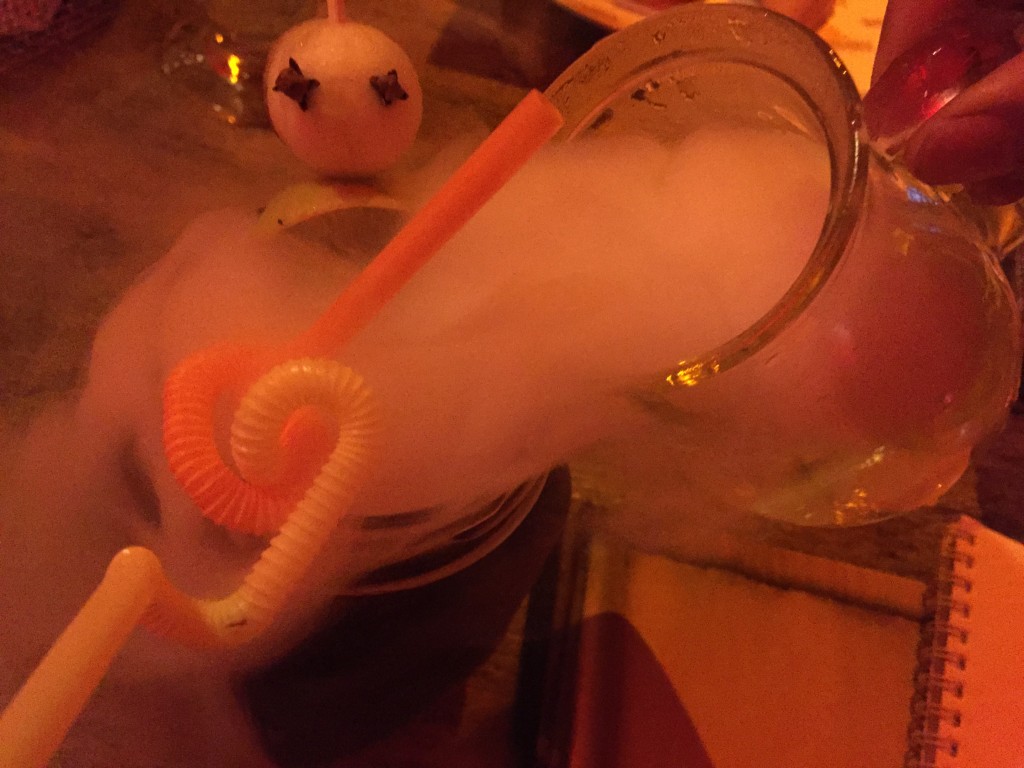 The Vault Fruit Bull is a signature mocktail of the Café.  It is a blend of watermelon, peach, ginger, addition of chopped fruits (red & green apples), watermelon infused with sweet & sour flavours topped with red bull. The first sip made me feel the tanginess and fruits made the drink not only appetizing but made it pleasant to the eyes as well.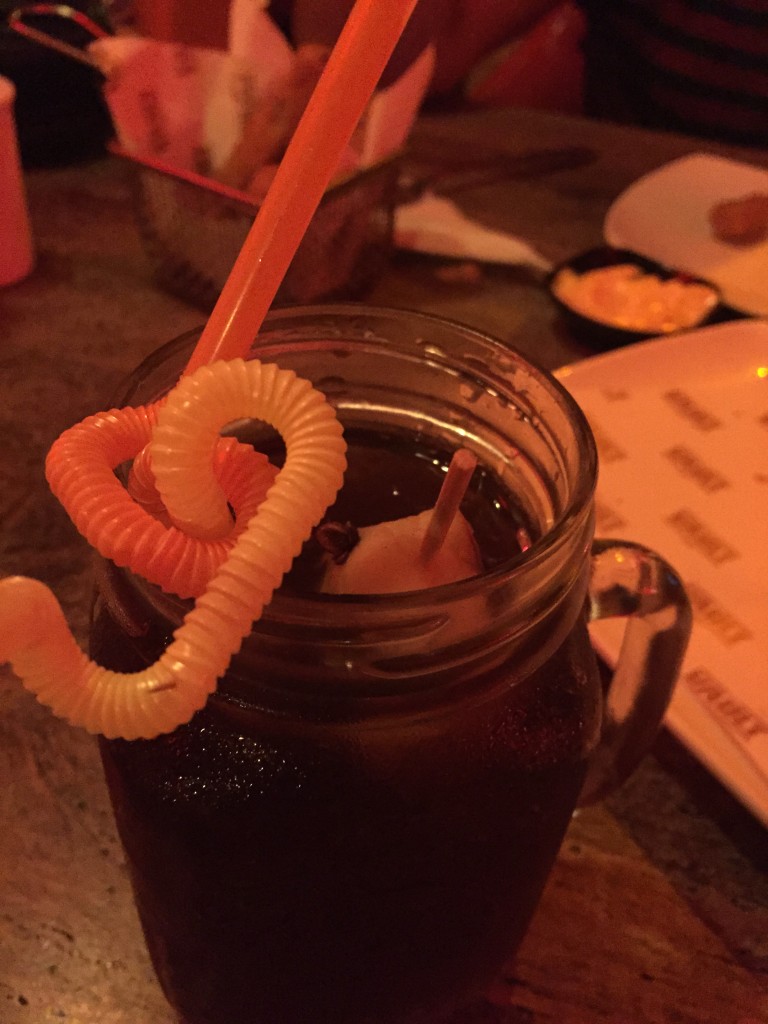 After the drinks it was time to try the food. We started with Cheese spring rolls which were stuffed with mild cheddar & yellow cheddar cheese served with chilli mayo dip. As I took the first bite, the cheese just melted in my mouth. The continental dish was really high on cheese and fats but was really yum.  Though I could not stop thinking about how much extra workout would I need to do but I could not stop relishing it. The sauce was just right and gelled well with the starter.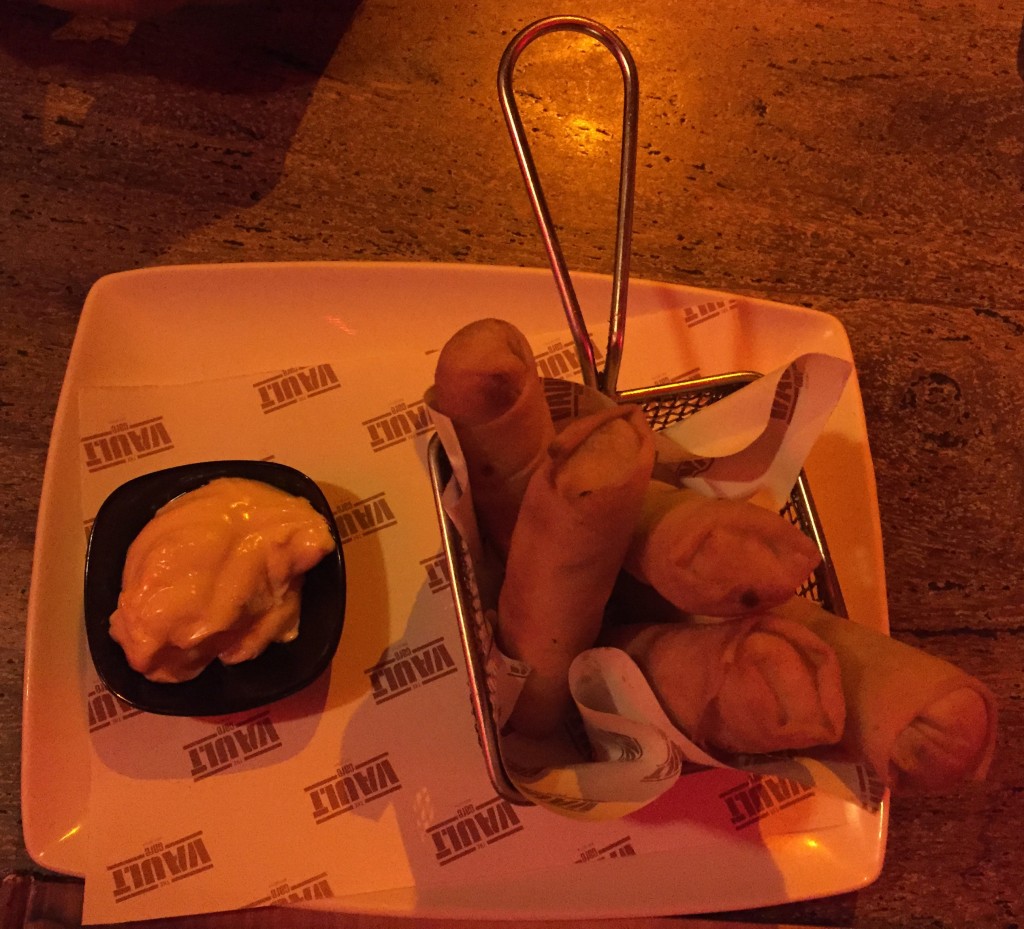 The second dish we had was Hot & sweet cottage cheese fingers served with chilli mayo sauce. I am totally a paneer fan and loved the continental version of the fried cottage cheese.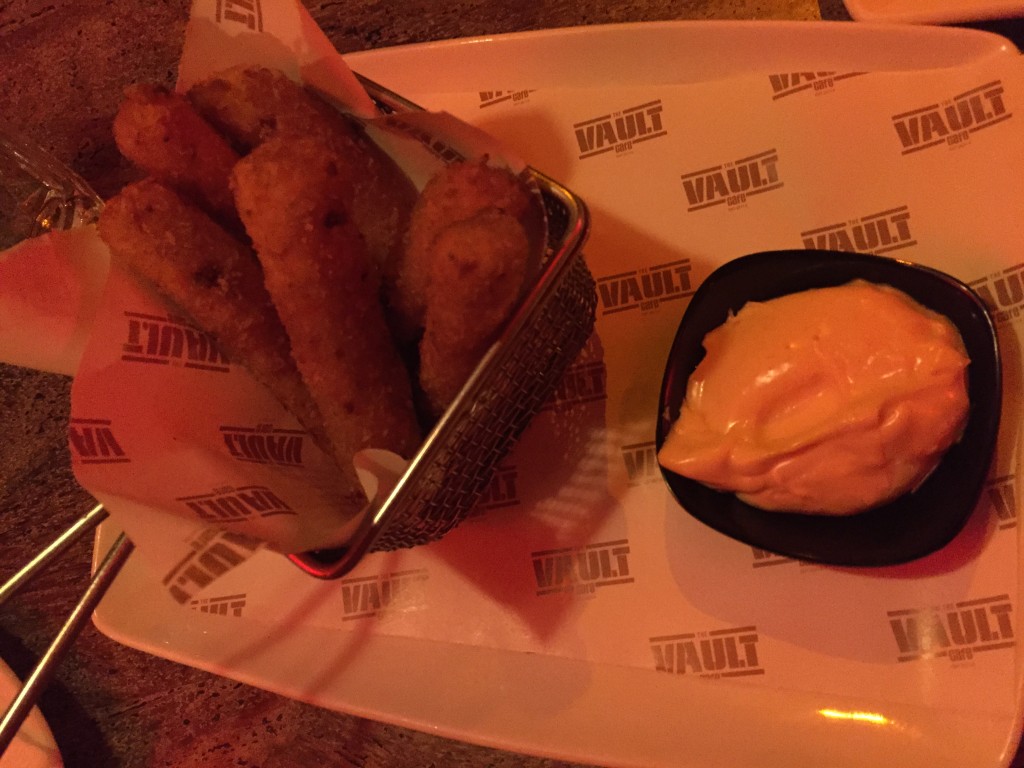 The next dish was the Zartar Spiced Grilled Chicken. The grilled chicken was served on a bed of hummus over a large Lebanese bread drizzled generously with olive oil. It was perfect-not too oily, not too spicy and quite healthy. Hummus tasted well and was thick with nice consistency. The dish was served with Lebanese pickle which is known as Tabule Pazaki. It had green chilli, chopped radish on a lettuce base topped with black olives.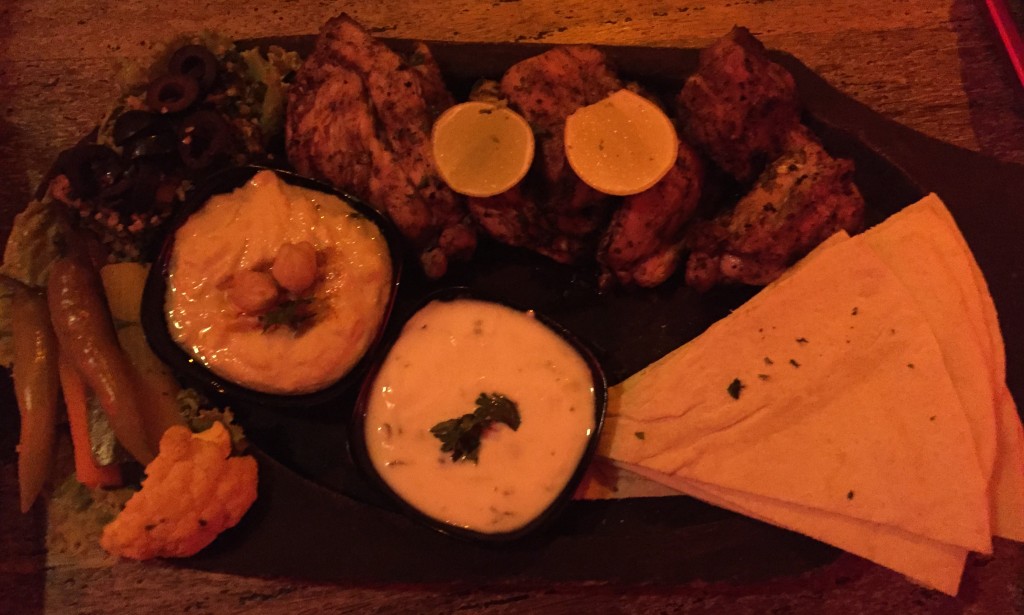 Next was Tandoori Trail Non veg-A platter of Mutton seekh kabab, Olive & mustard chicken tikka, Murgh malai tikka, Amritsari fish tikka and Lamb boti kabab. A typical Indian Dish. I was quite impressed with the right amount of quantity served to us. There were two pieces of each. The mutton kabab was soft, juicy & fresh. The Chicken seekh tasted great as well but if I compare it to the lamb version, lamb certainly scored better. The Olive & mustard chicken tikka was well marinated. I quite like the unique taste. The Murgh malai tikka was flavourful, soft and juicy. The Amritsari fish tikka was soft and tender. It just melted in my mouth and had a great taste. The Lamb boti kabab had a strong flavor but wasn't as impressive as the other items on the list.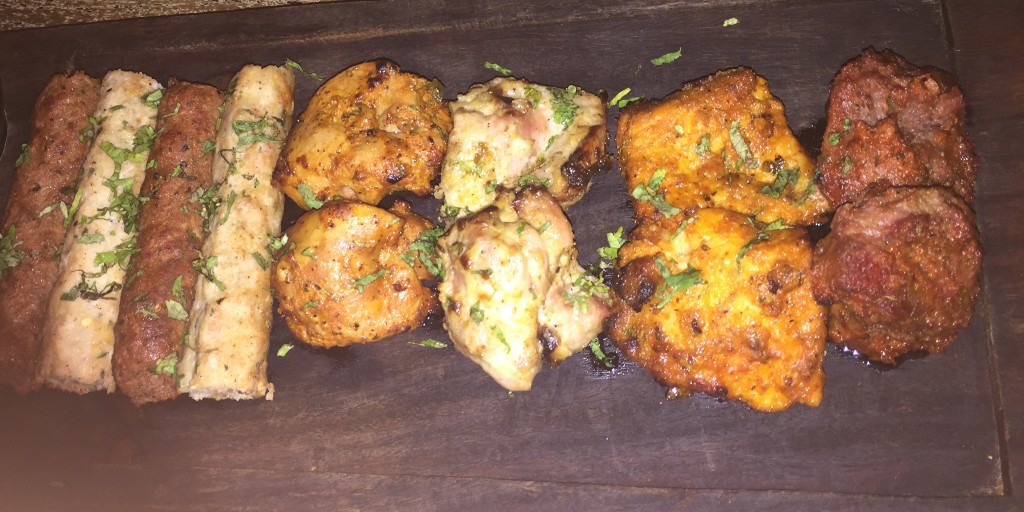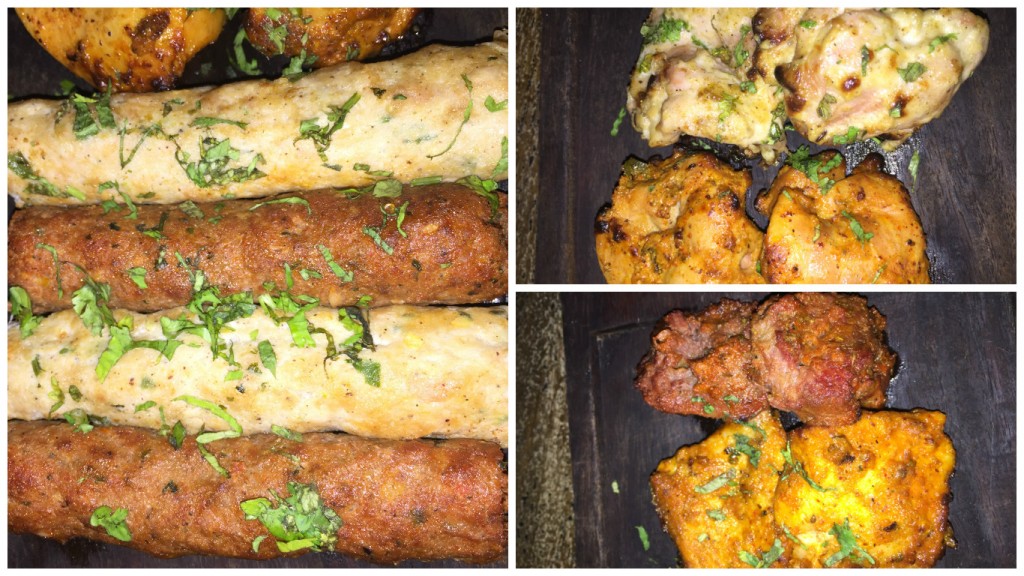 Lastly, it was time for a sweet ending and the Blueberry cheese cake was the ideal choice. It was fresh and soft with a crisp base. It was not too sweet which I really liked. Perfect for my tastebuds!!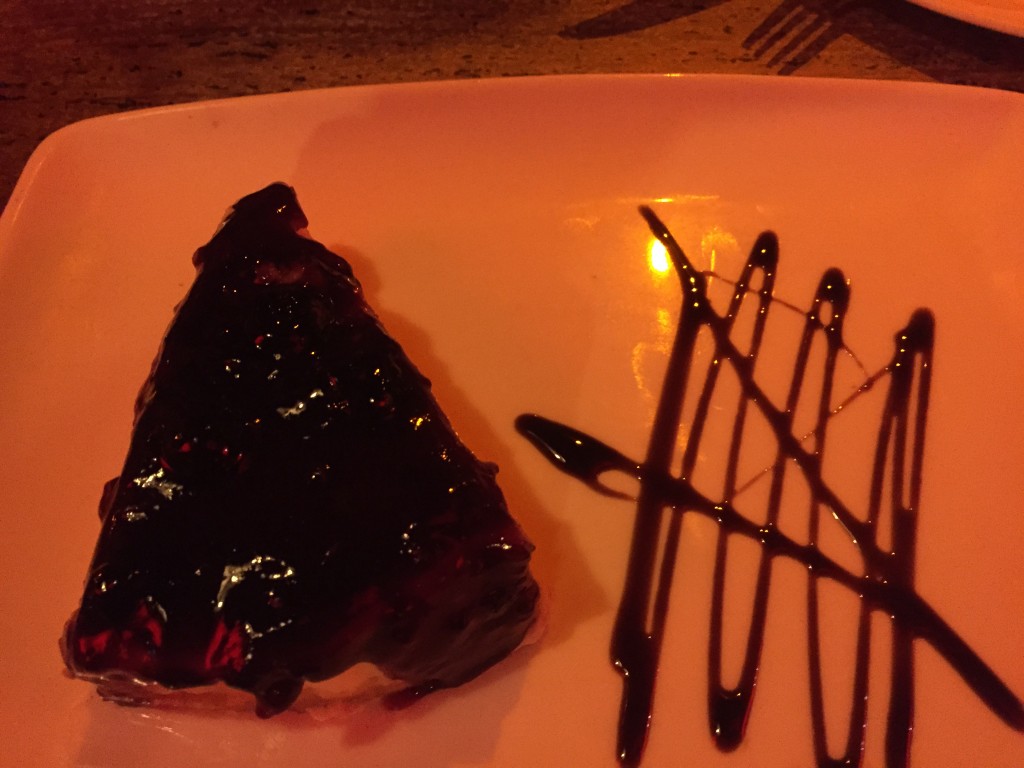 We also got into a candid chat with Gopal Singh, the Executive  Chef who had prepared the wonderful dishes with his team of 26 other chefs. Gopal, who specializes in Continental, Mediterranean & Indian was a part of the founding team of the restaurant which opened in November last year and is all praises of the atmosphere and ambience of the place. He loves the fact the restaurant is always packed and we fully agree with him. We went there on a Monday evening and saw the restaurant was quite packed and buzzing with the right energy.
The place is incomplete without its hip hop music. DJ GRV has been playing and entertaining the audience at Vault for the last 8 months. A graduate from Delhi University said that it was his father who introduced him to the World of music.
Overall, it's a great place to have a fun time. The tijori opens its door to great food, drinks, music and ambience that too at affordable prices. A thumbs-up from Team ChicLifeByte!
Review Credit: Shilpa Arora