A packet landed at my doorstep & when I opened it, it had 6 magical products as if some genie had come to deliver it & made my wishes come true. I am talking about Herbalife here- the leading global nutrition company which has launched its newest skincare line Herbalife SKIN for younger & healthier plus plump & radiant looking soft glowing skin.
Herbalife SKIN products are full of pleasing aroma & blessed with nature's dose of Vitamin B3, antioxidants Vitamin C & E and aloevera for silky, soft & beautiful skin to touch & caress and feel the young skin glow with fresh, rejuvenating aromas of all the natural blends resulting in softer, younger & smoother skin. It has long term benefits with healthy flow and shine from within with lives of stress & tension diminishing giving you more reasons to spread joy & smile.
For skin nutrition, total skin care & maintaining the youthfulness of the aging skin, a daily care routine should be followed. With the supplementation & diet, adequate skin nutrition is very important as a healthy skin radiates good health which is possible only when we eat & sleep with the right spirits, diet & supplementations.
Herbalife has unisex products which are best in the market. It shows results in just 7 days. Infact the best so far I have and I would recommend to anybody for ultimate replenishment, rejuvenation & maximum hydration.
So I tried the 7 day challenge to see & feel if my skin feels younger, smoother, softer & healthier after these 7 days. The products are totally herbal with no side effects and you'll want to use them on a regular basis making sure the skin gets the lively dose everyday with a touch of Herbalife.
With reduction in fine lines & wrinkles around the eyes & enhancing the benefits by combining all the products range from 1 to 5 and using it order wise, you are sure to gain benefits from the entire precious & herbal range be it the Hydrating Eye Cream, Line Minimising Serum, Daily Glow Moisturizer, Night Replenishing Cream or any other products like Skin toner or Clay mask which are equally beneficial & good even in the long run pattern of skin care. So here goes my experience with the products.
Polishing Citrus Cleanser (No. 1)-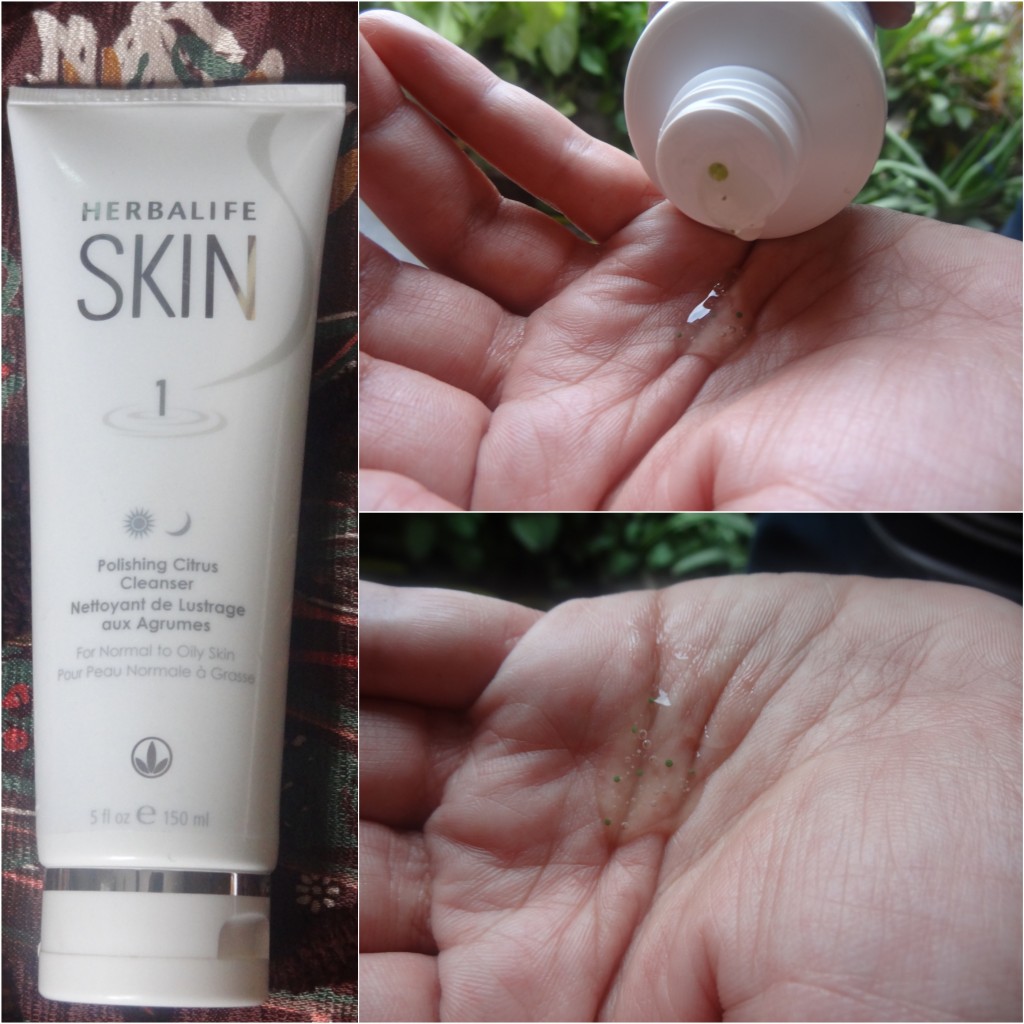 The Polishing Citrus Cleanser is to be used first thing in the morning. It is a polisher with jojoba esters which don't break or separate but act like a scrub on the clean face. It has a natural orange fragrance with hints of grapefruit and is suitable for normal to dry skin. The jojoba beads form a white foam on rubbing between palms & make the skin clear & brighter on applying and rubbing it for 2 minutes and then rinsing it off with warm water. My skin felt fresh, young, vibrant & it blossomed with softness, freshness & a new energy.
Line Minimizing Serum (No. 3)-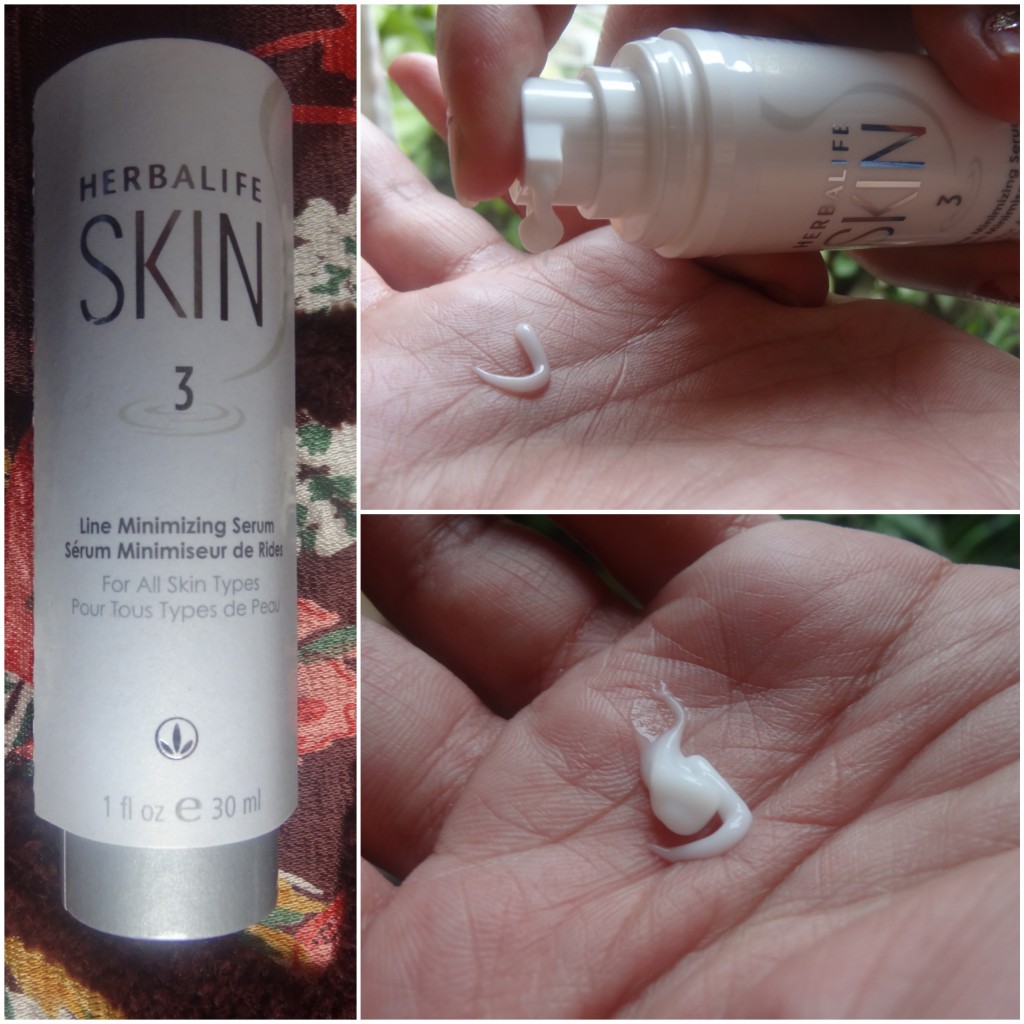 The Line Minimizing Serum or the fine lines reducer or the minimizer is fragrant & provides smooth & fine skin on touch after application. It forms a thin film of opaqueness & protection in any weather and contains Vitamin B3, antioxidants Vitamin C & E, Aloevera & Chestnut seed extract. On application, my skin emitted a non-sticky wonderful glow emulsifying my inner self-esteem & confidence. It is mild enough to be used everyday with no irritation or dryness and provides a nice velvet smooth skin and only glow & moisture look in the skin as if the skin is actually fresh & more healthy emitting resilience & a natural glow from within.
Hydrating Eye Cream (No. 4)–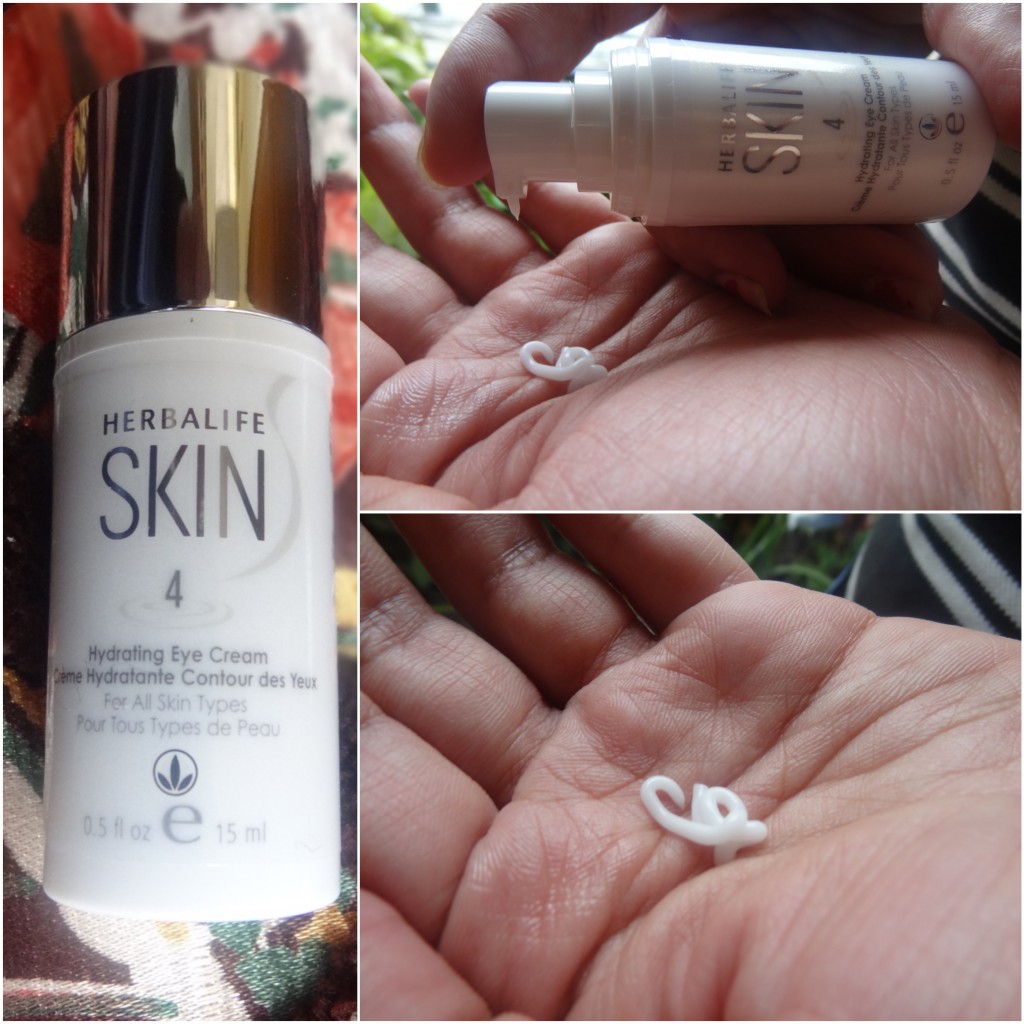 The Hydrating Eye Cream hydrates, nourishes & protects the area around the eyes and brings back life. For dull, tired & workaholic eyes that need rest & protection & a power dose of nutrients, here is a beautiful eye care cream for your lovely eyes to see & feel the world with more care & your precious eyes with all the stress gone and feel the eye cream like a fresh cucumber piece placed on the eyes. It contains Macadamia Nut Oil & Cucumber Extract and gives a lovely fresh dewy morning feeling with no dark circles or puffiness. Use it after the cleanser & serum.
Daily Glow Moisturizer (No. 5)-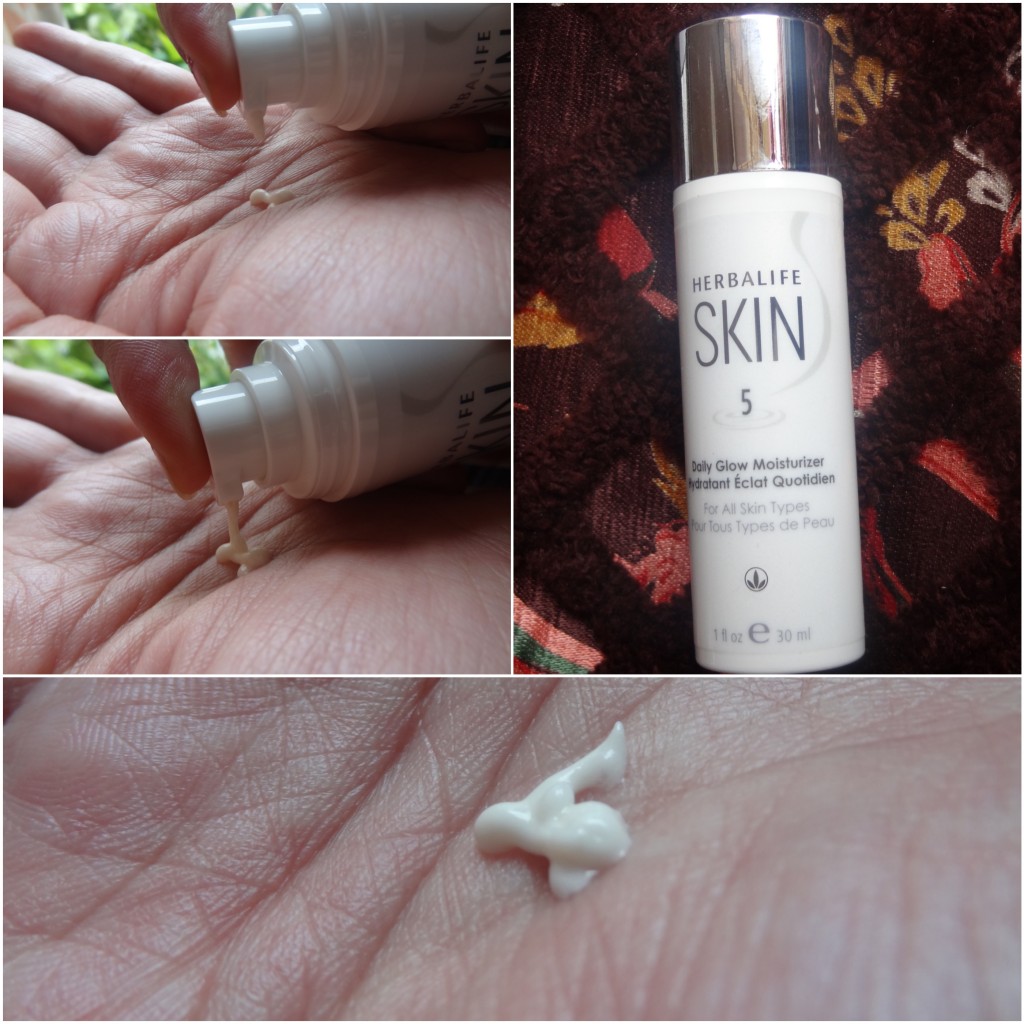 The Daily glow moisturizer hydrates the face with just one or two pumps. It is good for all types of skin. A little dose of the luxury for the day will make you feel éclat & confident through the day. It is clinically tested to show that the skin looks more glowing & softer in just seven days and shows that the skin's moisture doubles for eight hours. Containing a blend of different oils including sunflower seed oil & macadamia nut oil (please, read the essential oils guide book), it is beautifully fragrant with the moisturizer working on dull, tired, lifeless, aged & wrinkled skin to bring out the glow & make you feel happy from within. It brings out the super natural powerful glow & makes the skin soft and reduces the fret lines.
Replenishing Night Cream (No. 5)-
The night cream is suitable for all skin types and provides complete rejuvenation. Containing different oils including olive oil & sesame seed oil, it has a light & non-greasy texture & is mildly fragrant. It is to be used before sleeping (after cleaning the face with Herbalife cleaner & a dose of the serum). It is very light on the skin and you won't feel the weight of the cream on the skin. My skin felt fresh, soft & smooth to touch and it improved my skin complexion & luminosity. It just seeps into the skin and the skin gets the much needed moisture replenishment for a beauty sleep.
Purifying Mint Clay Mask-
The Purifying Mint Clay Mask provides a cool sensation on the face since it contains rosemary leaf, spearmint oil & bentonite clay. It might hurt a little on the face the first time but regular use reduces the appearance of visible pores. My skin became clear, fresh, toned & smooth totally revitalized & rejuvenated. It is also dermatologically tested & paraben free. Just use it 1 to 3 times a week for glowing, healthy & paraben free younger looking skin.
---
It's a must try skin care regime & basic routine for every kind & type of skin for all seasons & yes for softer, smoother & healthier looking young & beautiful skin pampered with the right kind of herbal ingredients. You can choose from the basic, advanced or ultimate program. You must keep them & endow on your skin with all the charm & softness, you will fall in love with and feel vibrant & bright full of life like never before.