Delhi has always been on the radar for entrepreneurs to start their venture and today we talk about one such hideout which is surely one of the most promising gastro pubs in town- The Groghead.
So, is there any ambiguity that we won't give you a glimpse of such a happening place? I bet you can't say no, as our readers know us very well. So yes, team ChicLifeByte was invited for that wonderful evening with friends, wine & dine and not to forget a band performance night.
If we talk about gastro pubs, certain things are very mechanical but this was one place I enjoyed spending time. Interestingly, The Groghead is a place where everything is so wonderful be it ambiance, food & drinks or the Halloween barrel.
Did you know, Grog is an Australian slang for booze? The Groghead is a place for people who love their drinks.
We got an opportunity to interact with the seeders and feeders of The Groghead, Sandeep Sehrawat, Anuj Sehrawat and Vivek Malik who mentioned "It was our passion to raise the bar of Delhi's crowded gastronomic and pub scene is what led us to focus our resources and energies to create a place that can truly be called a Gastro-pub. Riding a steep learning curve, and out of the dust and grime, we have carved an impressive niché in the heart of Delhi's party zone."
Spread over approx. 9000 sq. feet with a seating capacity of around 150 people, in a prime South Delhi location with an al-fresco area on top to boot, the restaurant features an innovative global menu.
Besides, the terrace is tastefully done with a dedicated live bar on one side and a live wood-fired pizza kitchen bang opposite it. A tall beverage or a Martini in the crisp winter afternoon sunshine over a heavenly lunch at The Groghead will make an enduring impression and re-iterate why the place takes it's gastro-pub' label very seriously.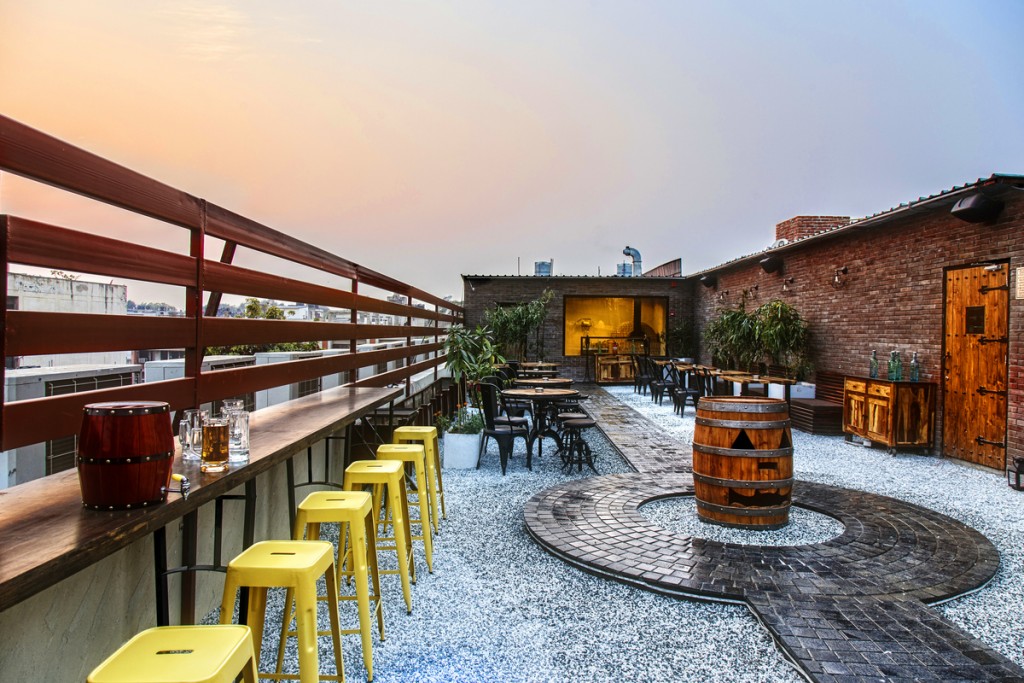 Trust a foodie, this is the best place for amazingly cooked food be it lamb shank with rum cola or burgers or Persian kababs.. Unbeatable!
You would be amazed know that the food and beverage menu has been carefully crafted, researched & curated by Chef Arun Chanda of Mint Hospitality Cosultancy, branding consultants for The Groghead.
The food will surely play the Satan and make you surrender to the world of sumptuous food- you'll take gluttony off the 7 Sins list. A few signature dishes worth mentioning –Rum & Cola Lamb Shank (braised lamb shank with rum & cola glaze, Salmon Khan (Grilled Salmon Steak served on a bed of Vodka Injected Seared Watermelon), Cottage on Fire! (Cottage Cheese Roulade), Aubergine Farcie (stacked ubergine stuffed with ricotta), Balls of Fury! (Jack Daniel's lamb meat balls), Jap-friendly Smoked Salmon, Cottage Cheese Steak with Bloody Mary Sauce, Barbeque Pork Rack with Sangria Salsa, Ravishing Ravioli (chicken ravioli with Jägermeister and tomato reduction) and a variety of wood-fired pizzas.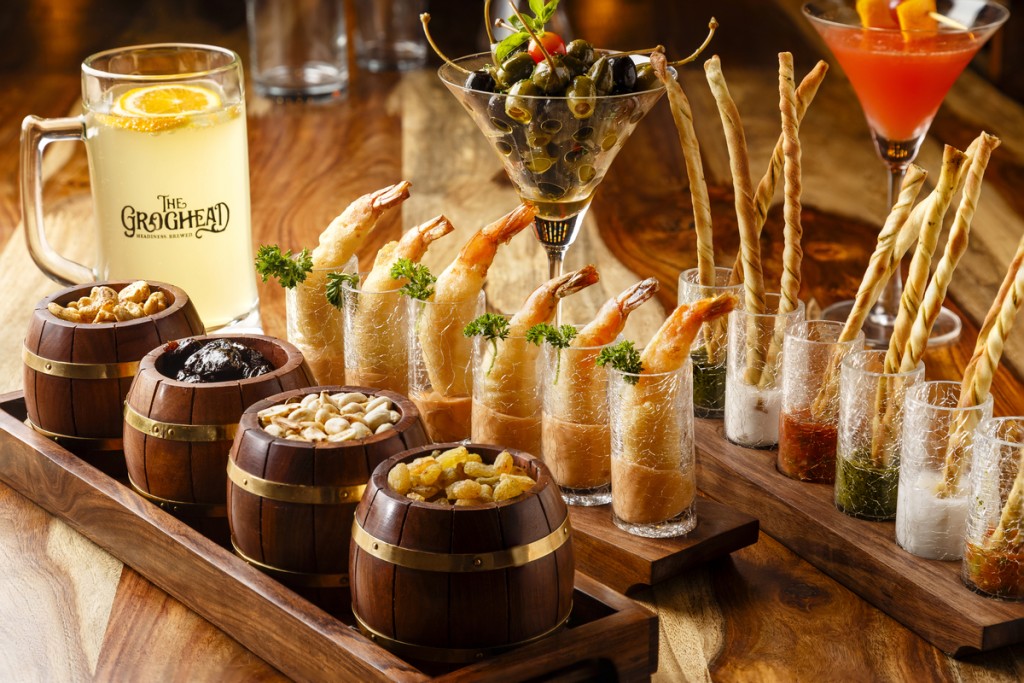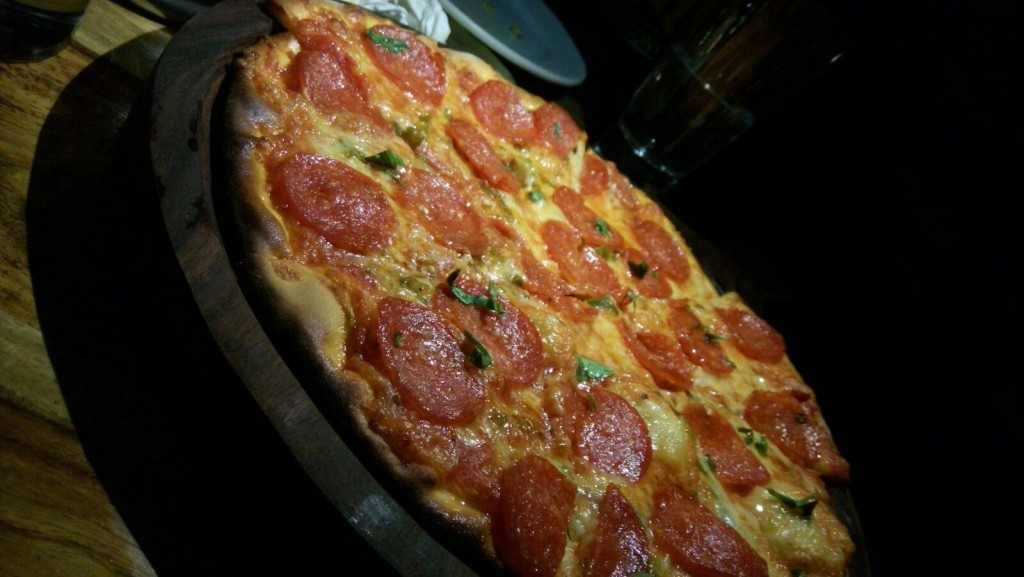 The beverage menu is equally phenomenal with quirky drinks like Naughty Babaji,The Vamp Diaries, Two Gun Slingers(Cachaça, Tequila, thyme, fresh orange juice, jalapeño, sparkling water, celery salt & paprika rim), Paan-tini (Betel leaf infused vodka, TG bitters, peppermint rose rim ).
Oh before I conclude there is one thing which is so delightful that they should be given patent for That's orgasm on order- surely to die for. A sumptuous chocolate cake infused with peanut butter and loads of molten chocolate topped with vanilla ice cream ….guyz i can't write any more…trust me its gonna make you crave for more.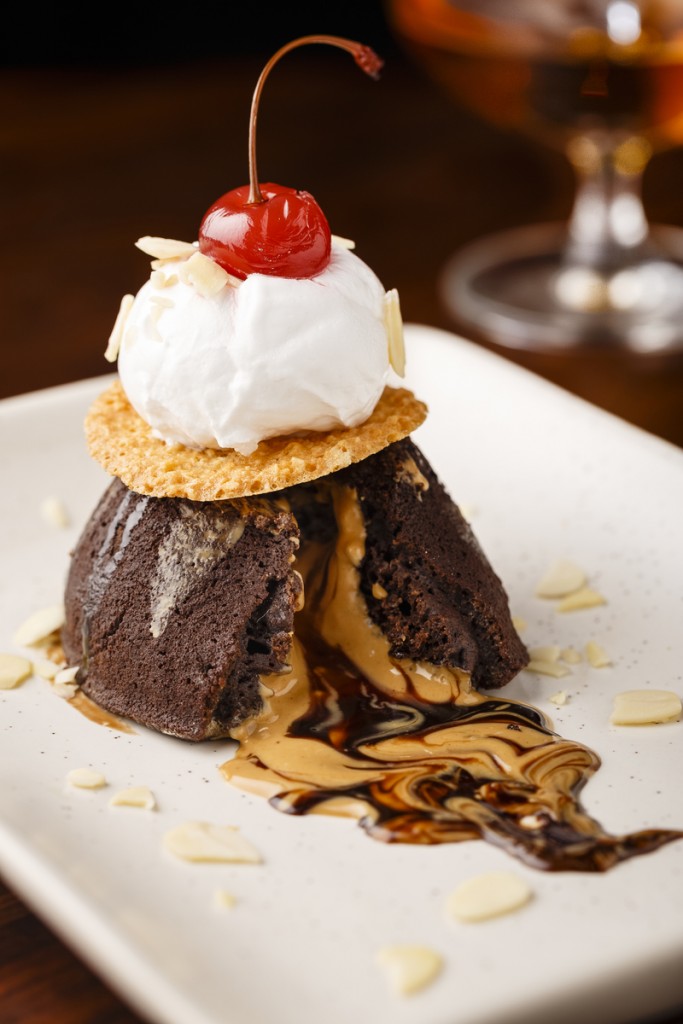 Review Credit: Nibedita Roy