One afternoon Team ChicLifeByte stepped into the beautiful Pa Pa Ya, located at Select Citywalk in Delhi to grab the taste of their amazing Asian cuisine. Pa Pa Ya is known to present Asian food & drinks with a twist with cutting edge cooking techniques such as molecular gastronomy and mixology. The restaurant which was loved in Mumbai finally arrived in Delhi in December'16 and is also impressing the Delhiites with the amazing presentation and flavours. The menu of the Modern Asian bistro & tapas bar boasts of a wide array of dimsums as well as sushi.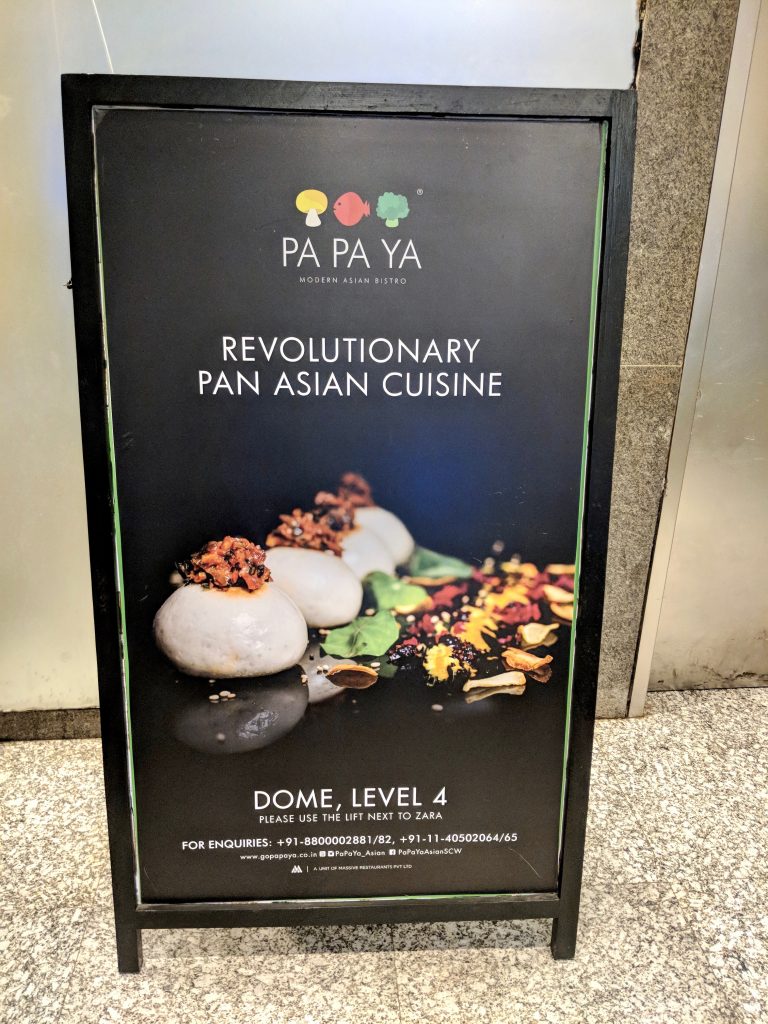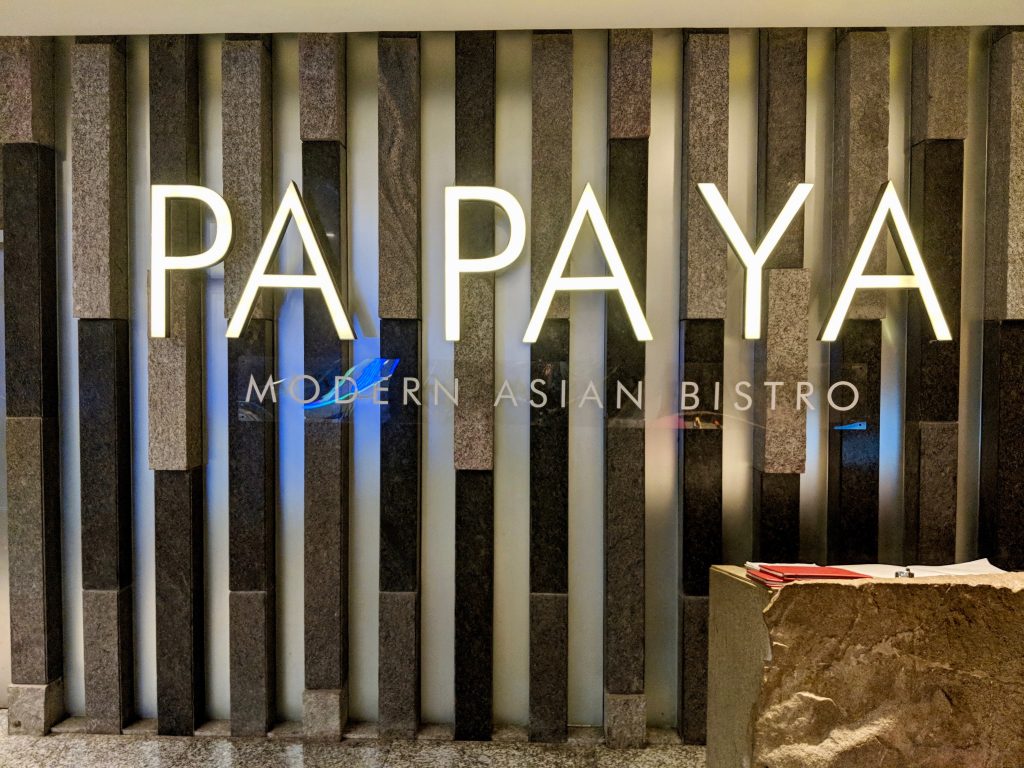 First came Amuse Bouche which was Basil Infused Watermelon in lemongrass and chilly foam, served on a seashell. It was presented so beautifully that one could keep looking at it! An interesting combination for sure and felt very refreshing!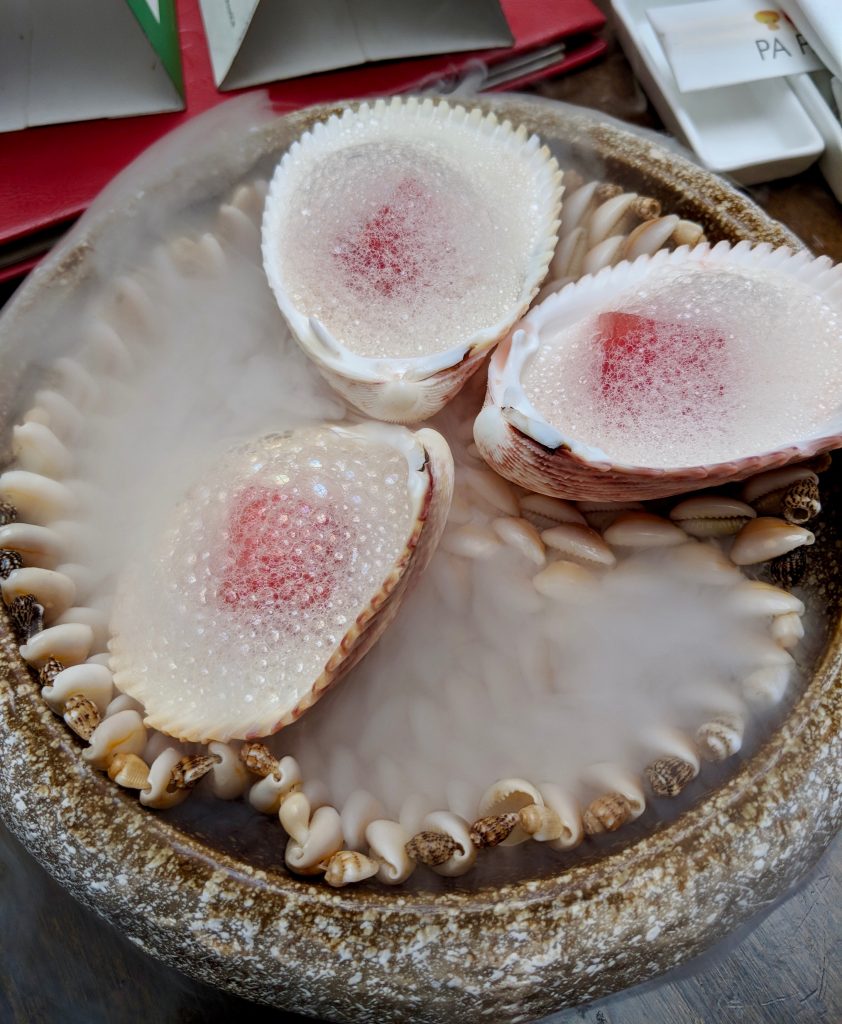 From the Veg Dimsum section, we chose Asparagus, Corn and Burnt Spring Onion which was described as steamed asparagus and corn farce in potato and wheat starch moulded into a flower. Presented so creatively, that I just fell on love with it. Not only was it a visual delight but had a great flavour too. The dash of colour on the top definitely added to the creativity!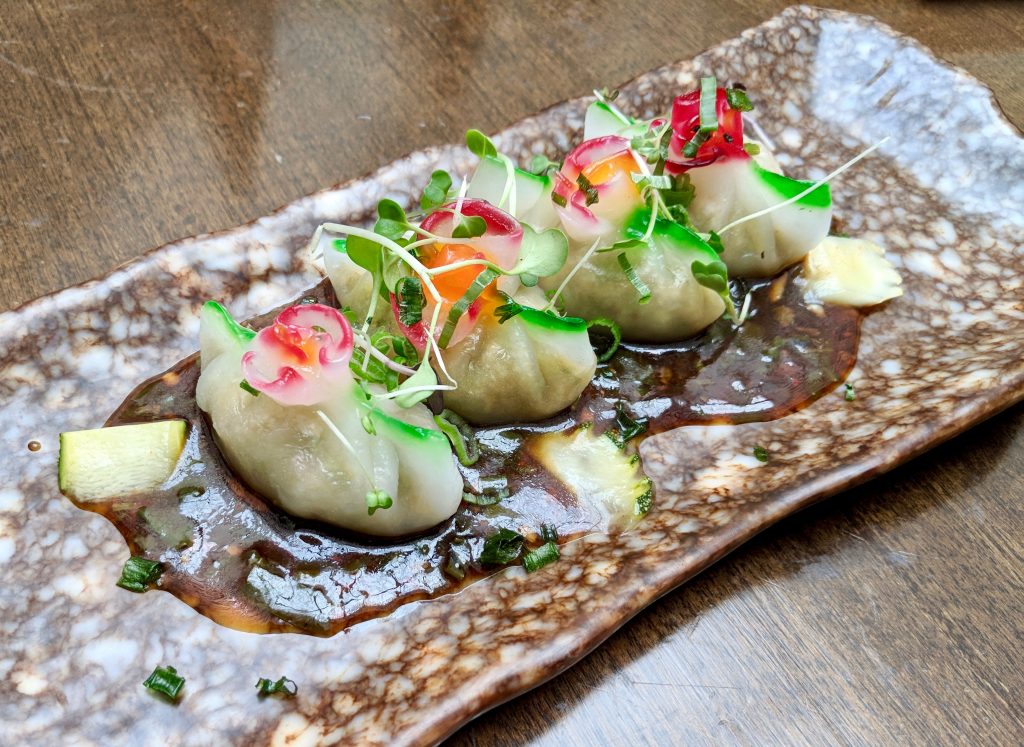 Time for sushi and from their Modern Sushi section, our choice was Crispy Vegetable Maki, Dehydrated Spinach. One of the best sushis we have ever eaten, without a doubt! Sweet and sour vegetables rolled into a futomaki with spicy mayo had mild flavours with crunchiness that added the zing. From the Sushi Roll (Maki) section, we picked Vegetable California. Crispy yet soft with an amazing flavour! From Nigiri, we picked Kappa (cucumber). It had a unique flavour with the required crispness and taste! Loved it!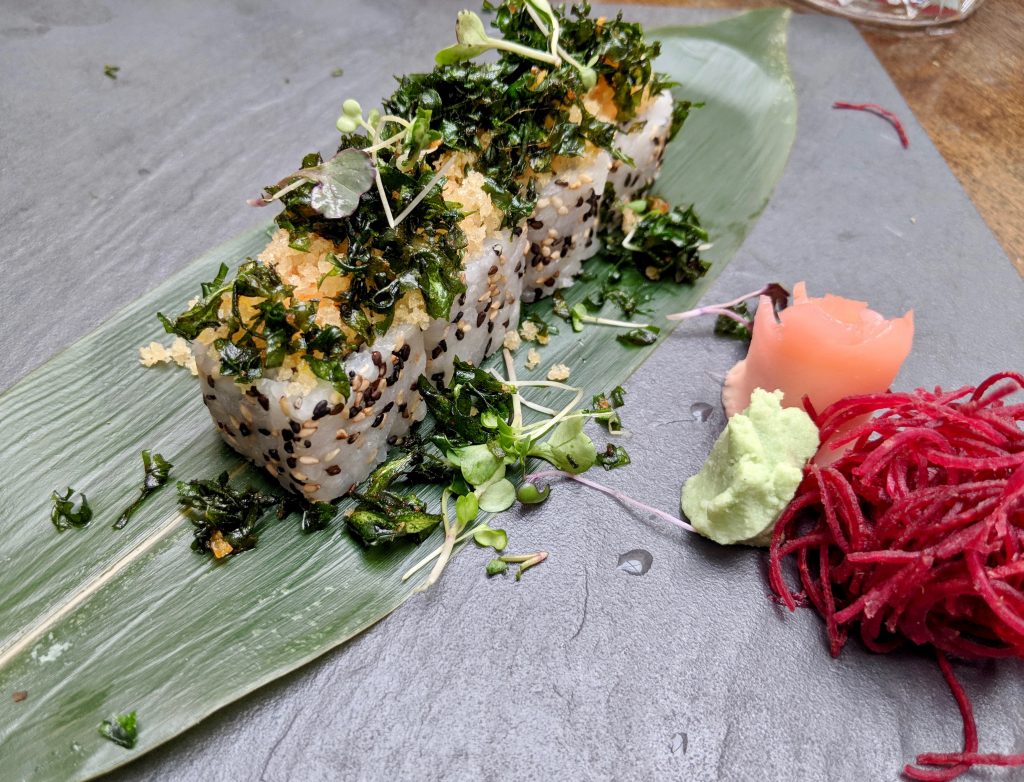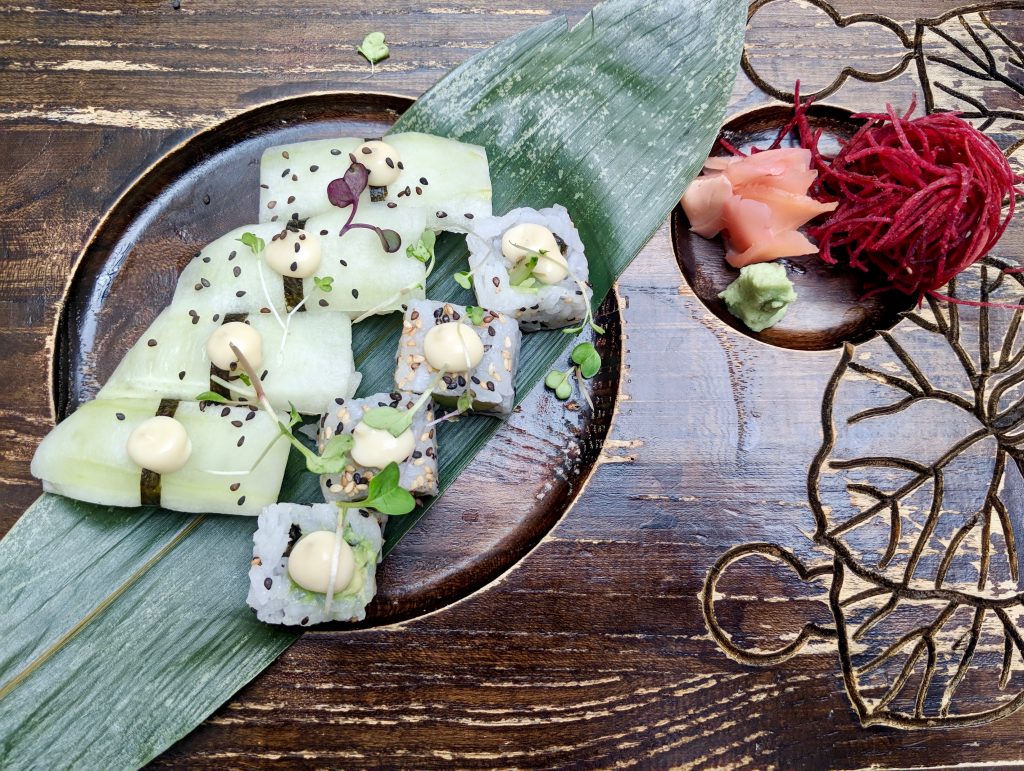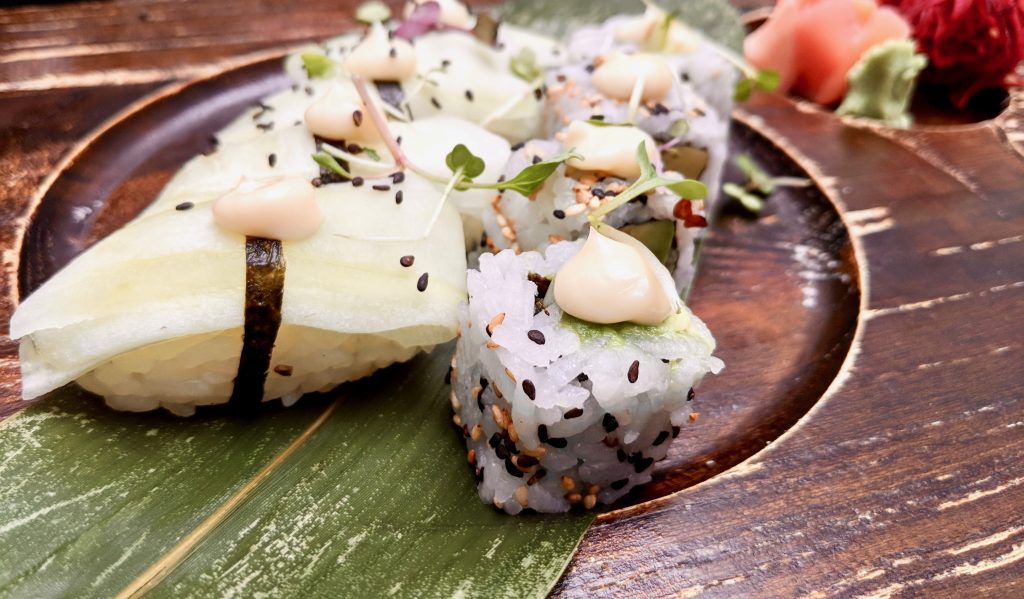 For mocktails, we first tried Papaya which comprised of an interesting blend of orange juice, kaffir lime, orange chunks, rosemary and thyme. An interesting combination with perfect sweetness! Exotica was as exotic as it sounds. The blend of cranberry, orange juice, passion fruit puree and mint leaves was just wow! It was the best amongst the three and the most recommended one! Thirst ride had fresh watermelon blended with gari, honey and lime. One can never go wrong with watermelon. Not only the taste but the presentation was also nice and appealing.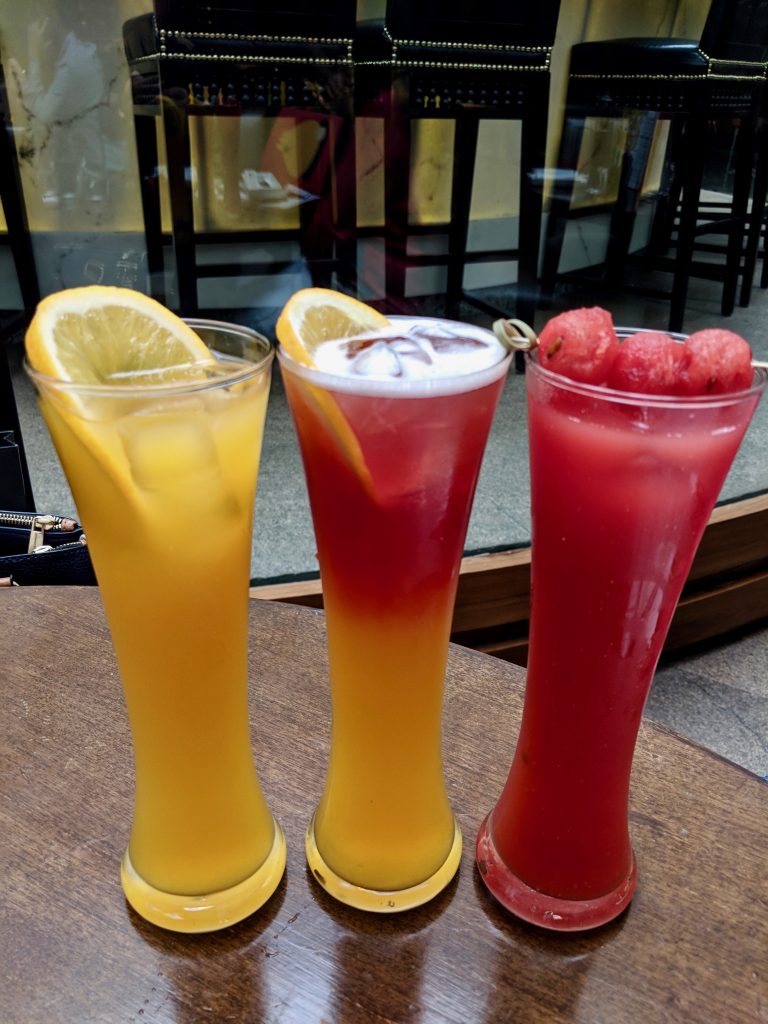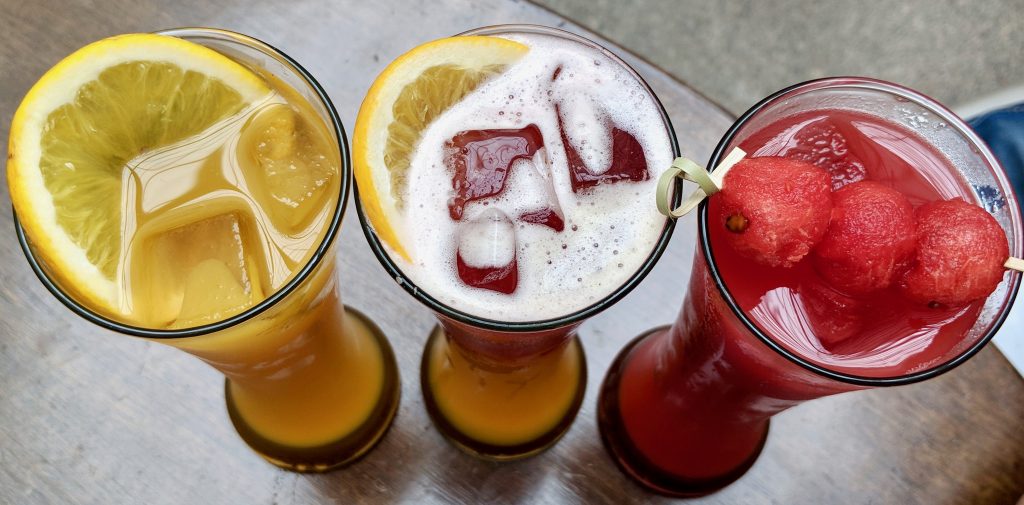 It was now the turn for Tapas (Small Plates) and Tofu Carpaccio is what we chose! The silky tofu just melted in the mouth. Though the garnishing was a little strong but we liked the overall flavour. Next we tried Horenso Gomae, Roasted Garlic– a different dish not experienced before but an interesting one for sure! It had spinach and sesame sauce as well. Another delicacy was Curried Vegetable Samboosas. Really innovative, they were curry flavoured baked puffs with sweet chilli cilantro dip.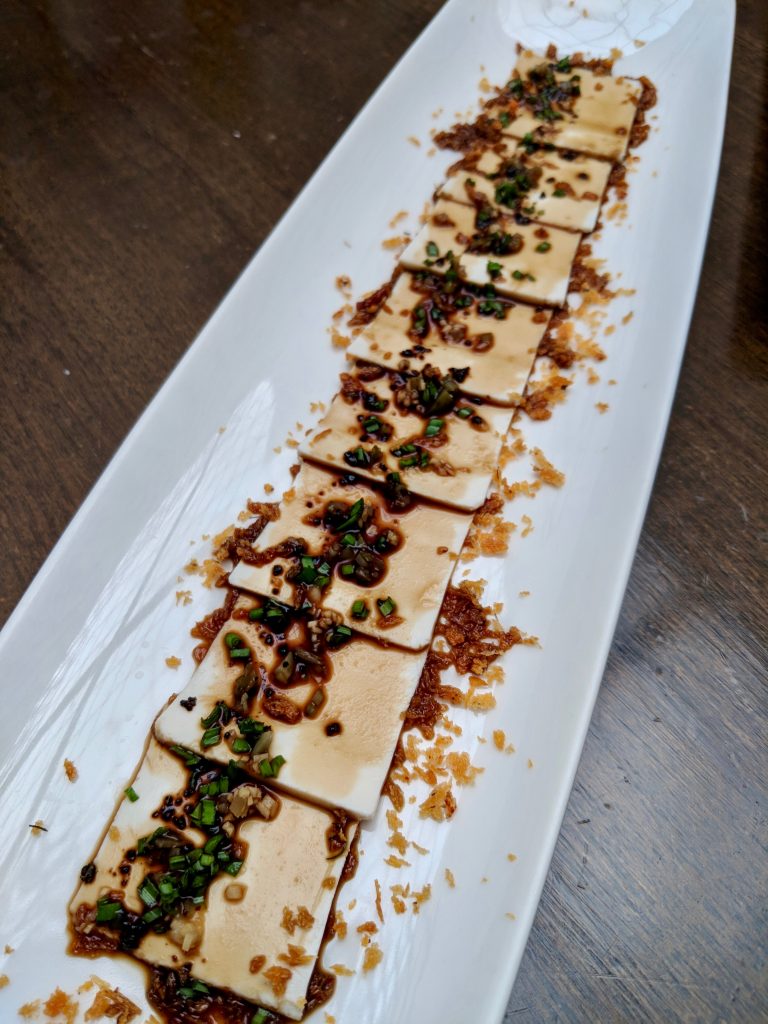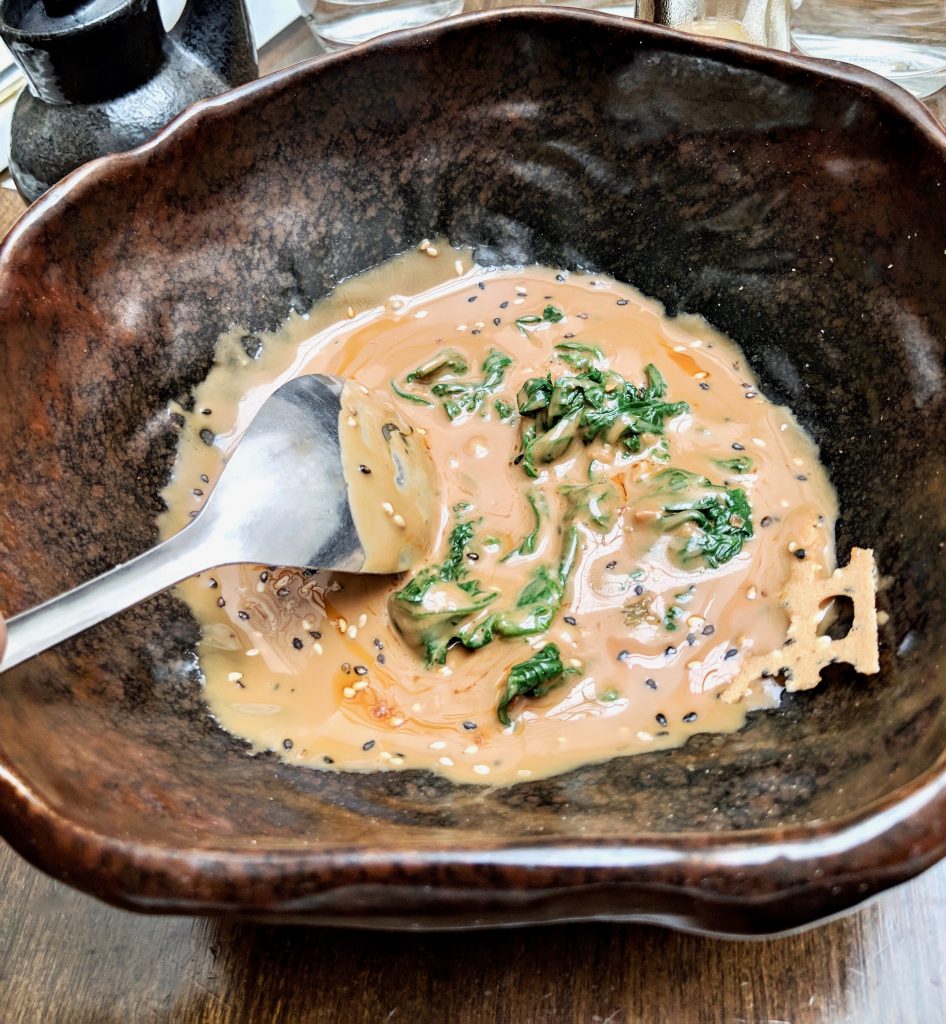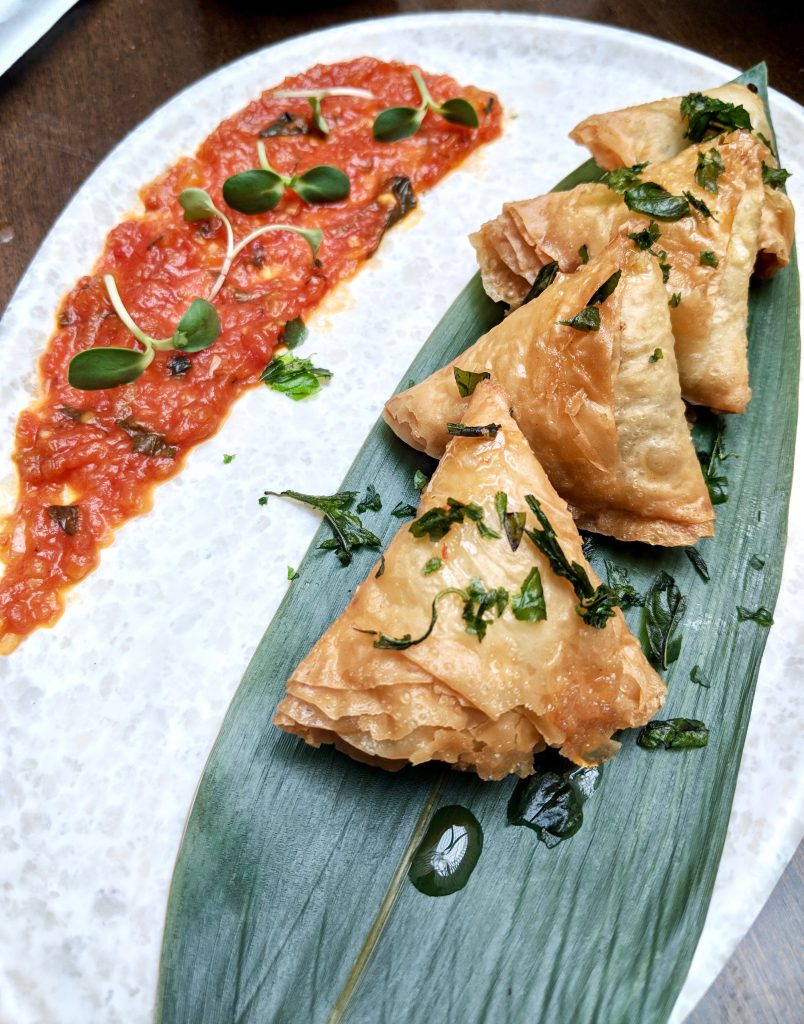 For soup, we chose Ramen which was a clear soup with noodles, chicken and white soya. Served in a big bowl, it was nutritious and perfect in taste! A great comfort food for winters! Another soup we tried was Dapanji which was soup invented to cater to truck drivers of xinjiang province of China but our preference has to be Ramen.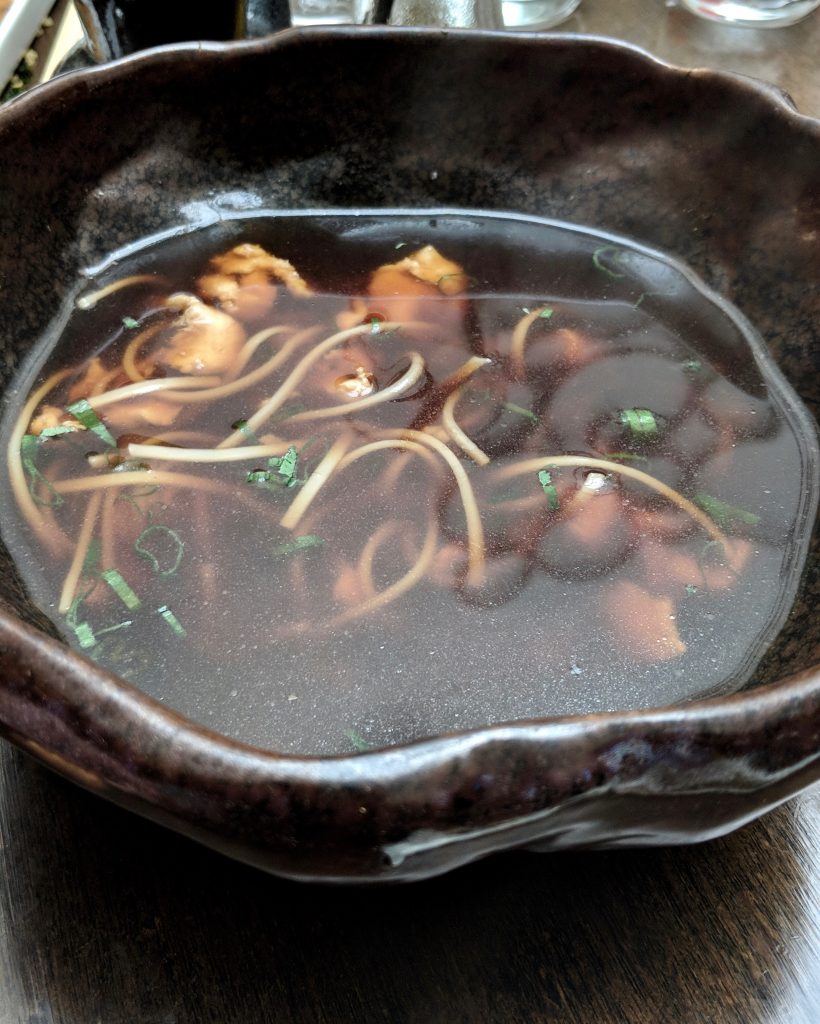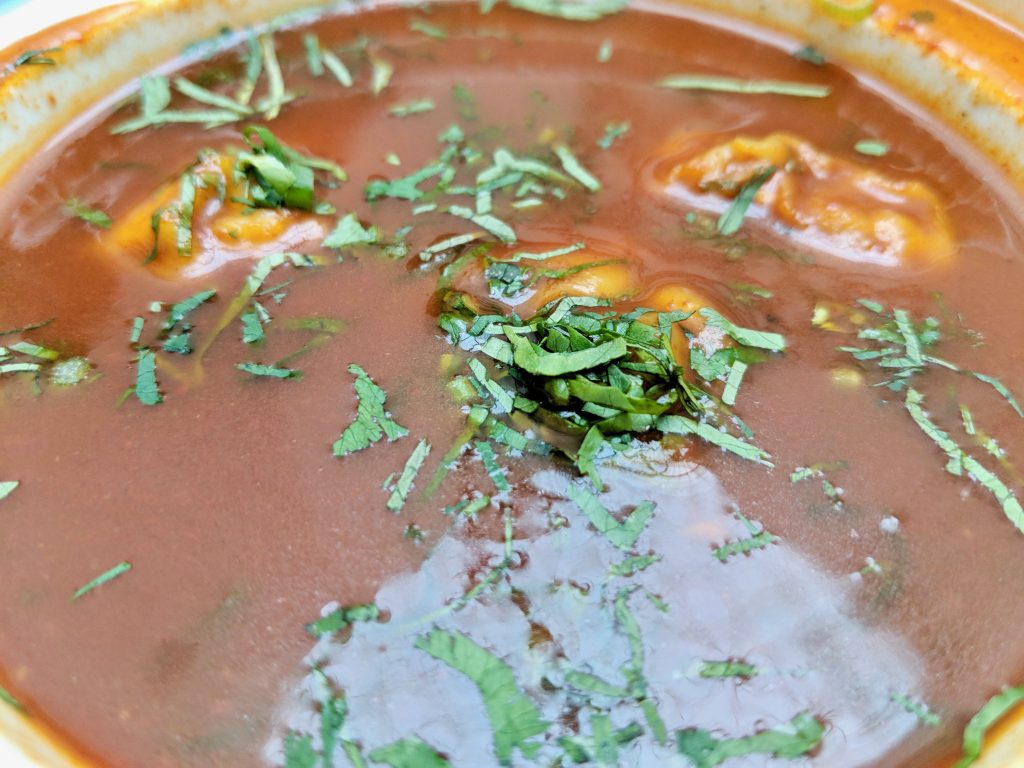 That's not all! How can we forget Main Course! The Mapo Tofu, Soy Mince, Sichuan Pepper Oil known as the pockmarked grandmas beancurd was so soft and fresh that it just melted in the mouth. The small bite sized tofu pieces had a rich texture and a spicy flavour. In Non-veg, we tried Wok Fried Sichuan Chicken, Sundried Chillies, Bamboo Shoots. Served in a nice stone vessel, it was colourful and nutritious, though a little sweet. The Stir-fried Noodles had a mild flavour with lots of veggies. The Steamed Rice were fragrant and enriching while the Sizzling Fried Rice had crispy grains which added the magic touch to the dish which was crispy, saucy and spicy!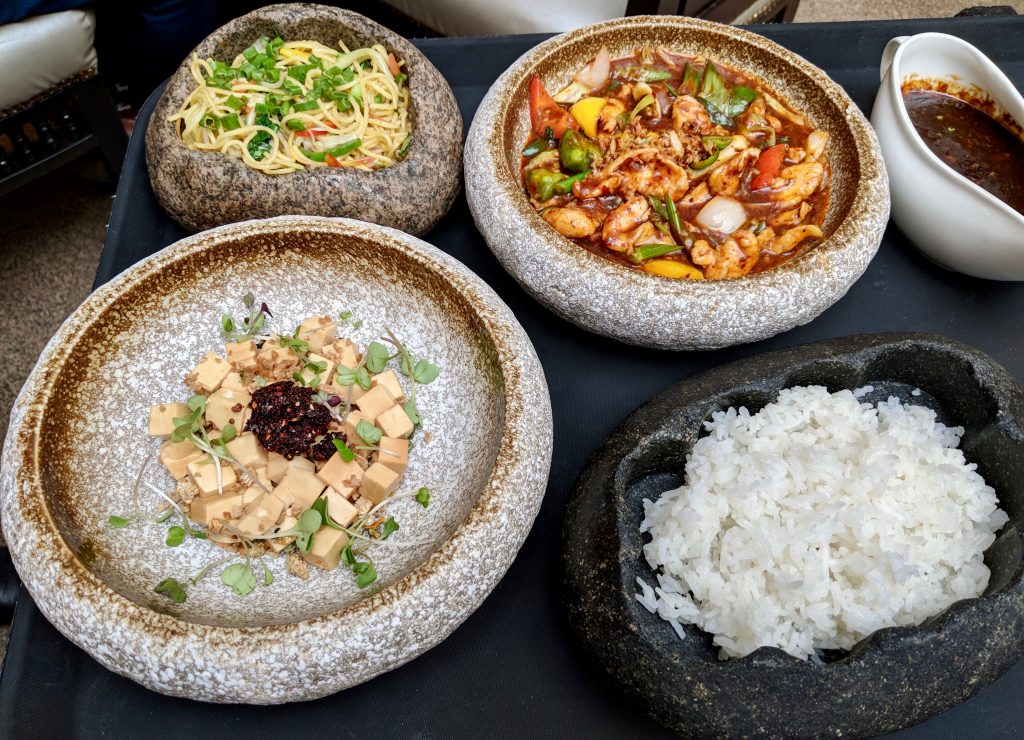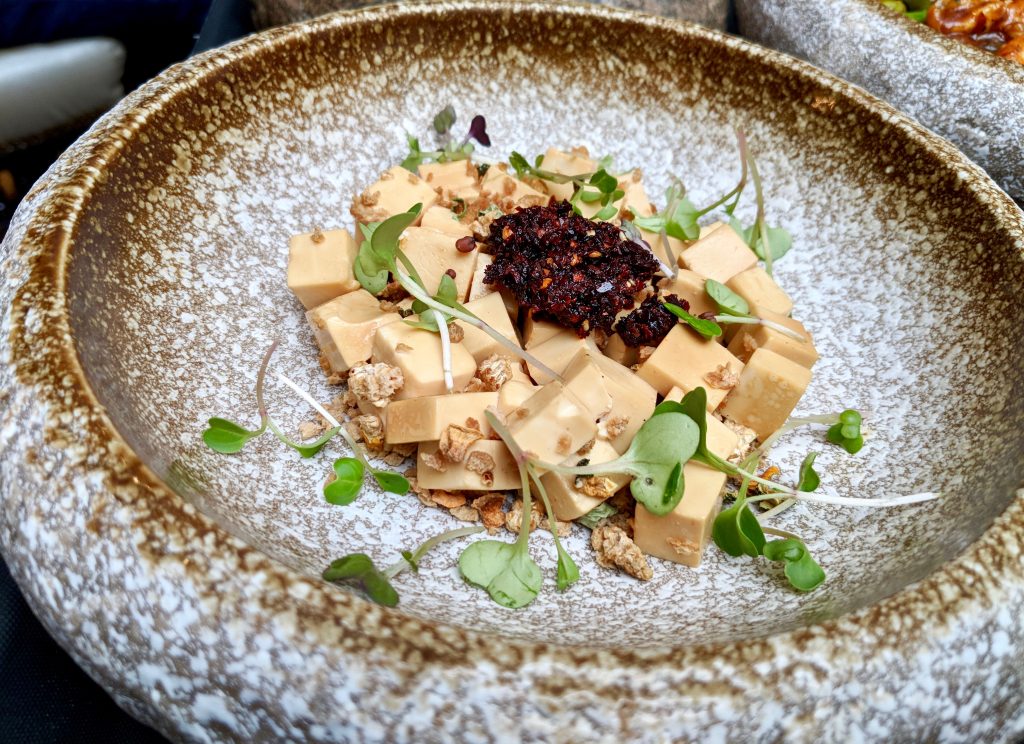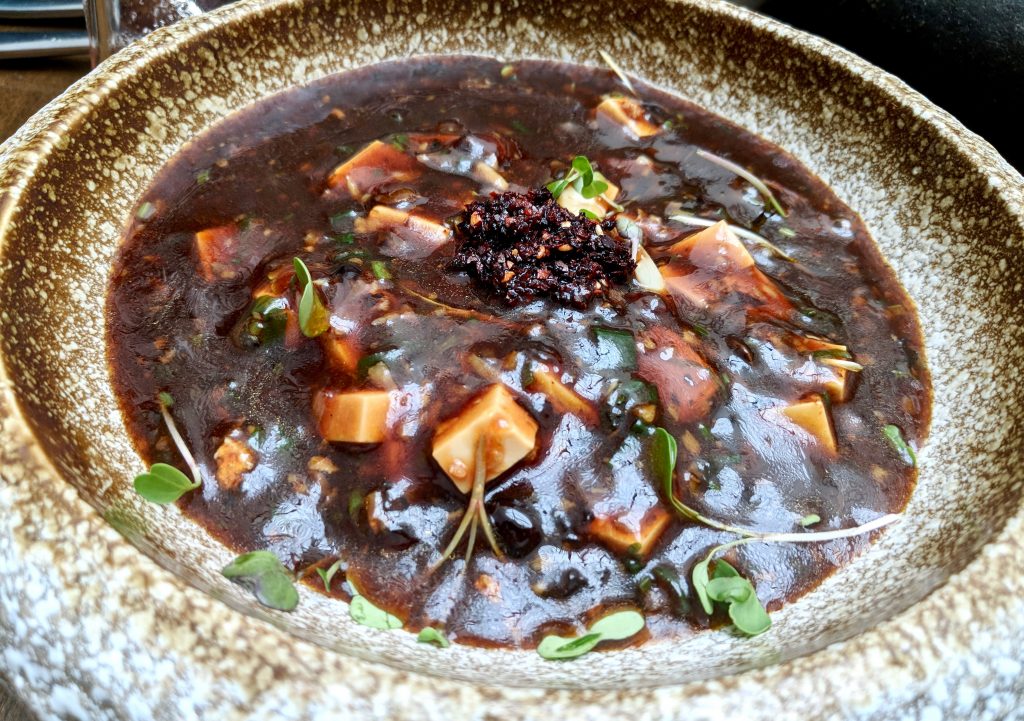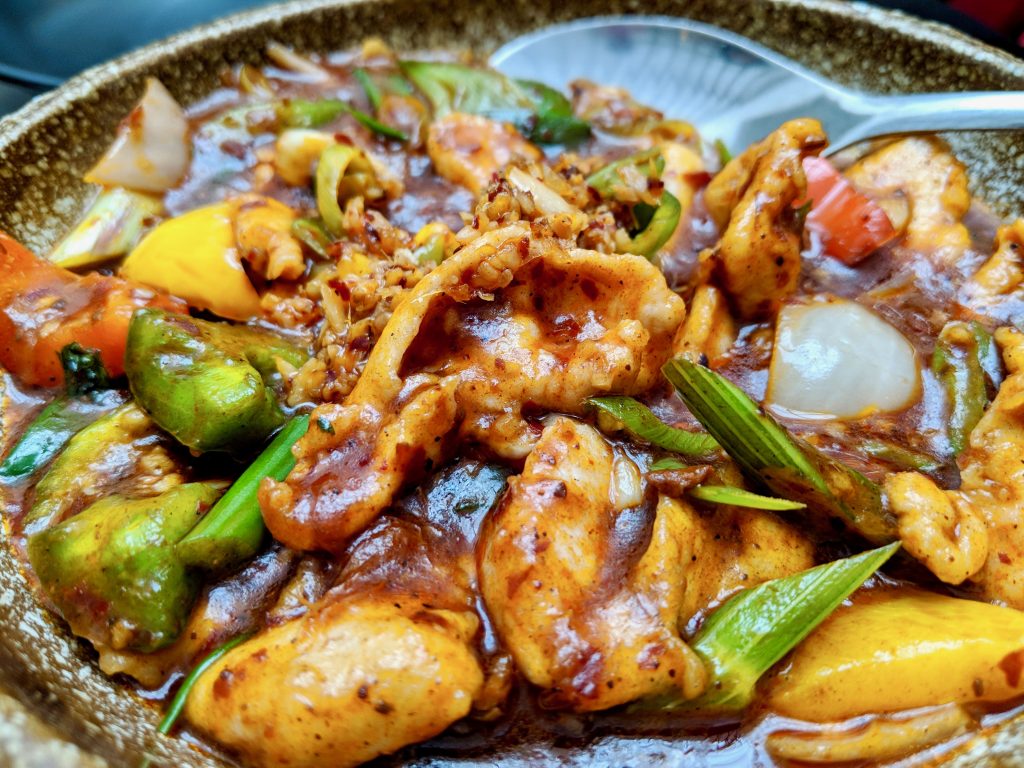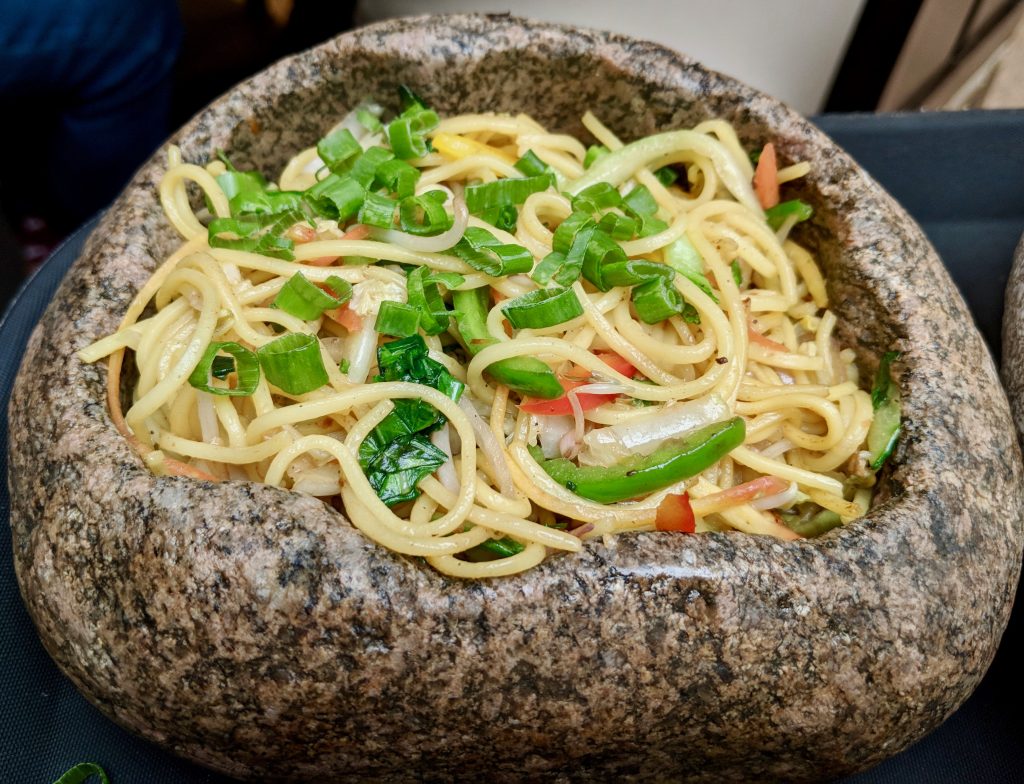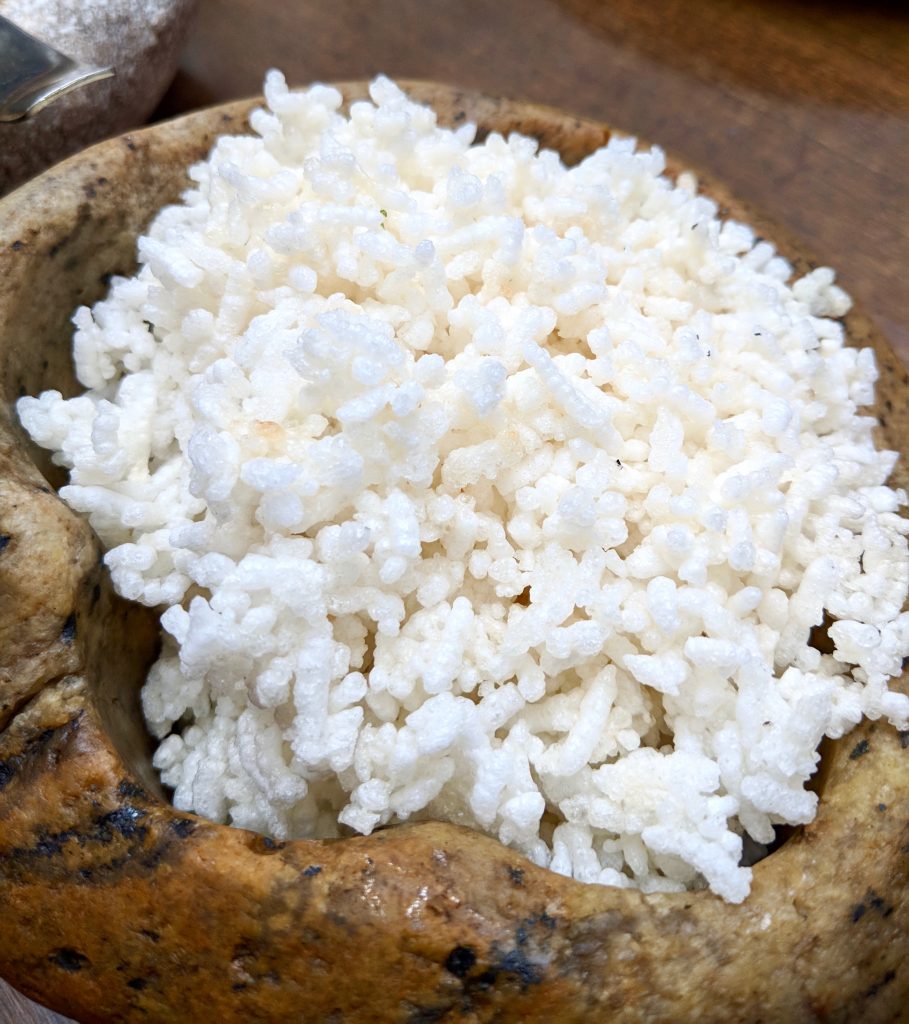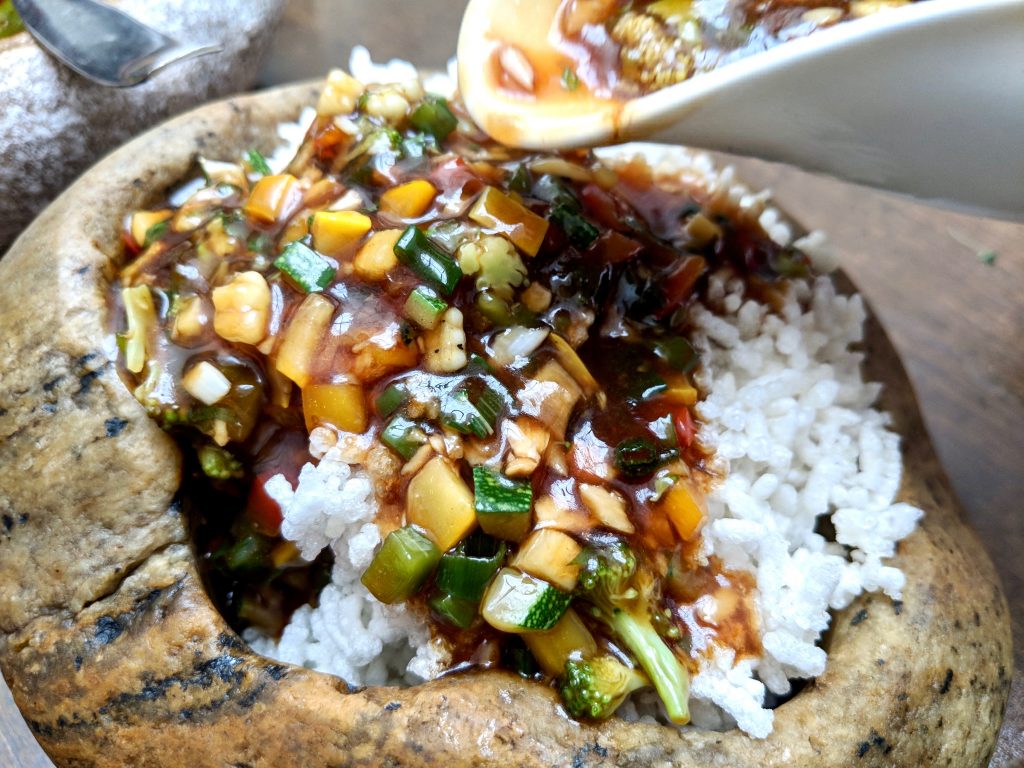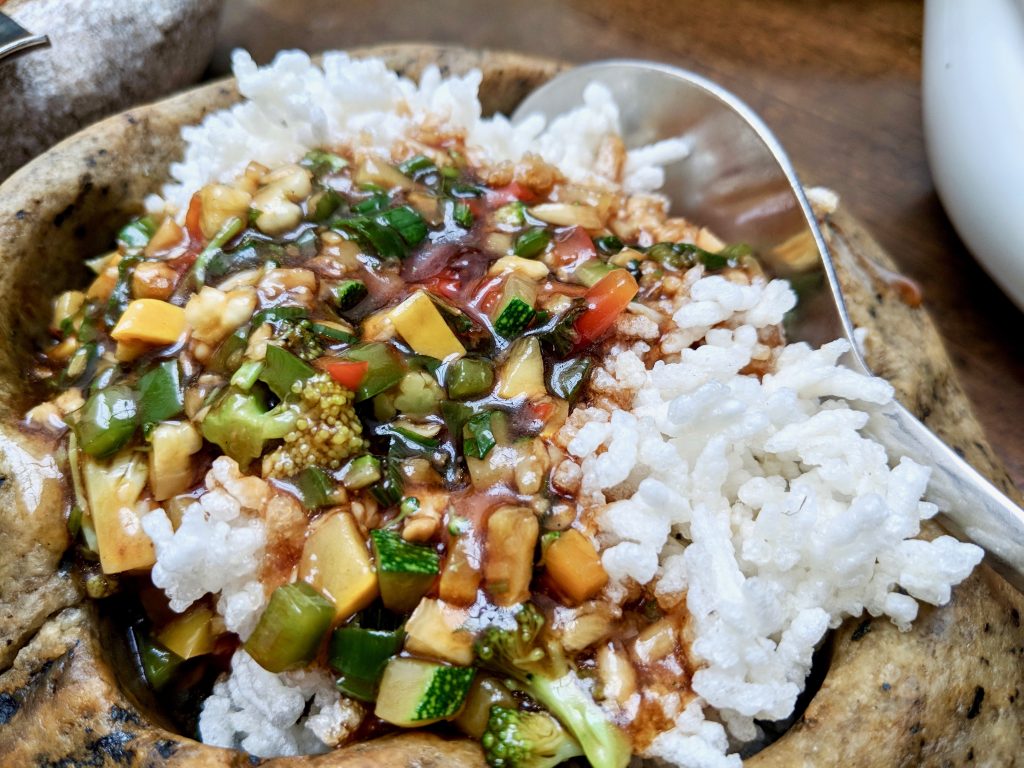 Dessert Time! We ordered Chocolate Ball and Mochi Ice Cream. Chocolate Ball is a pure delight because we loved breaking the big chocolate ball and enjoying the ice cream with nuts, cookie crumble, brownie and melted chocolate. Mochi Ice Cream was classy in different flavours which were relished well.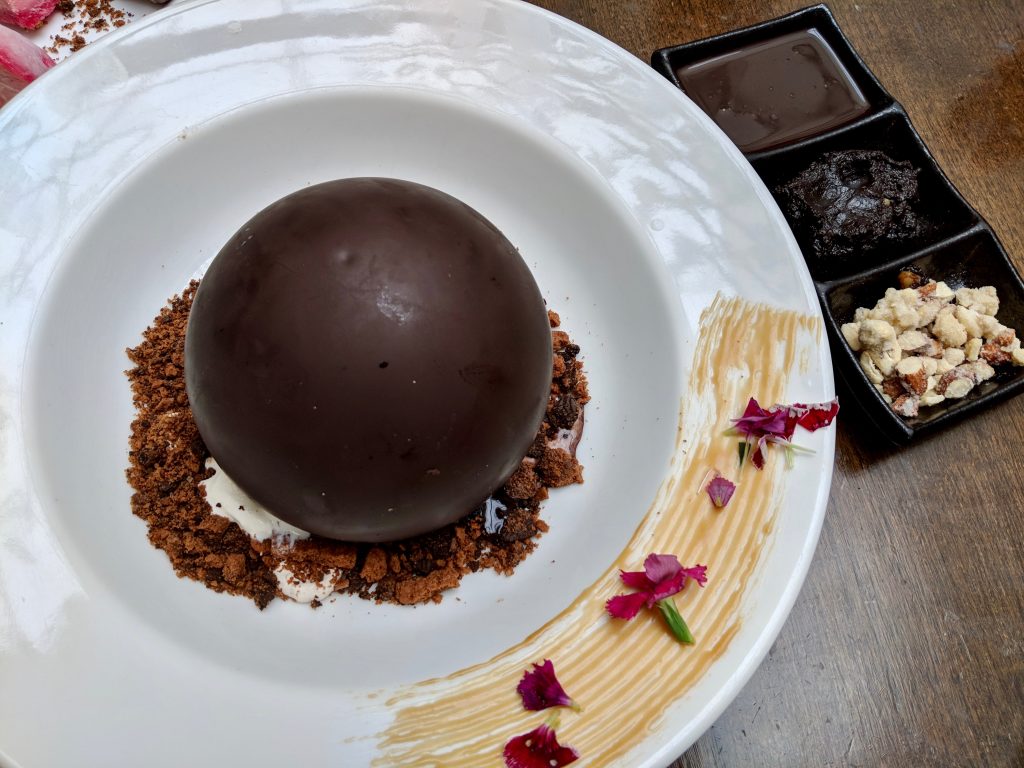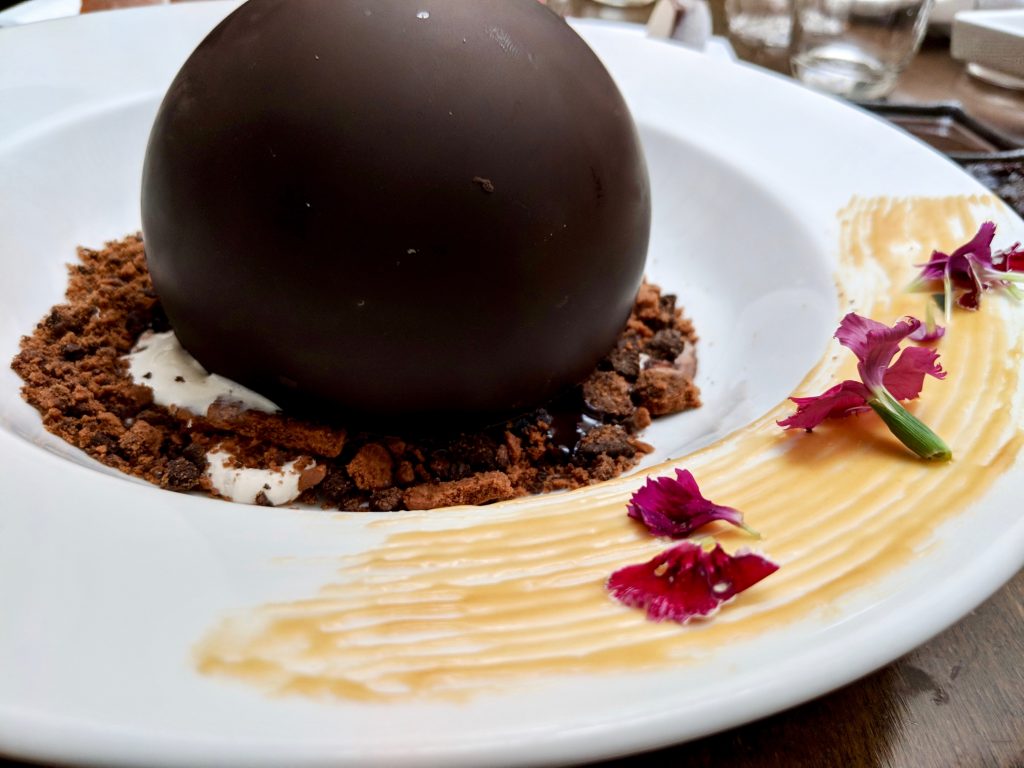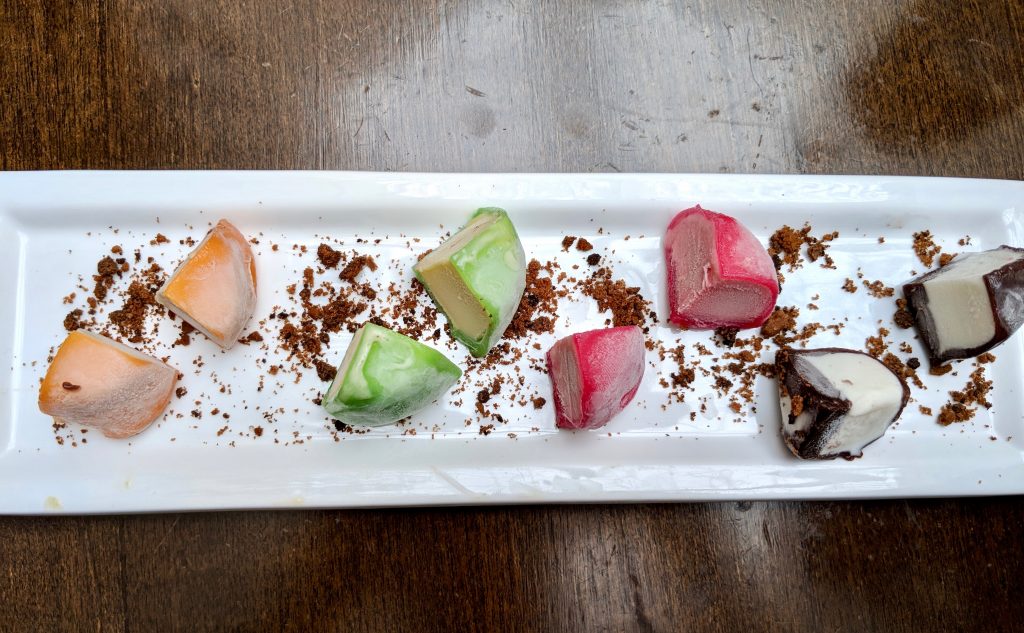 I love the natural light the place receives during the day and on a Saturday afternoon the place was buzzing with people, food, drinks and conversation! Oh, not to be missed was the light music buzzing in the background.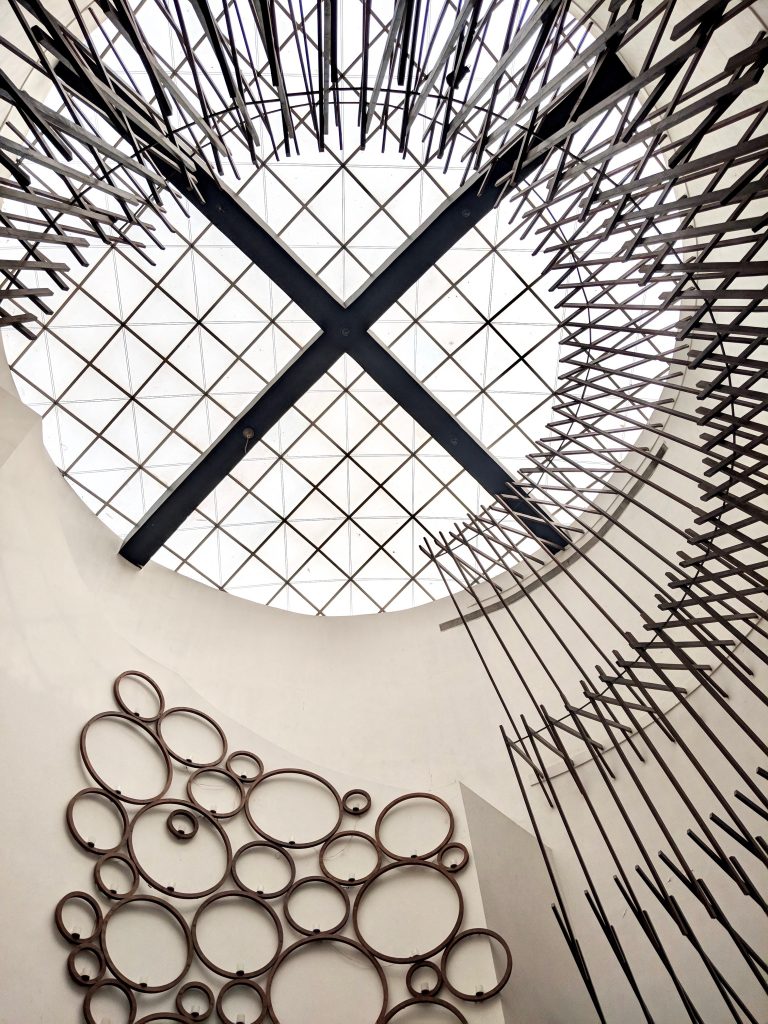 Massive Restaurants always surprises us with its super innovative presentations, integrated with cutting edge contemporary cooking techniques, including the use of the latest innovations & technology used in molecular gastronomy. Kudos Zorawar Kalra and the amazing team!
---
PS: All pictures are shot with Google's latest gadget- Google Pixel 2 XL! #TeamPixel