The Christmas celebrations began at The Imperial New Delhi which was decorated like a colourful Christmas wonderland over an afternoon tea with live counters and a master cook on a wintery afternoon. The indulgent buffet was adorned with perfectly crafted white Christmas trees and starry decor which spelled understated luxury. The grand feast included Christmas Stollen, Traditional Plum cake, Ratatouille Tartlets, Leek and Chicken pie, Macaroons amongst other delicious makes.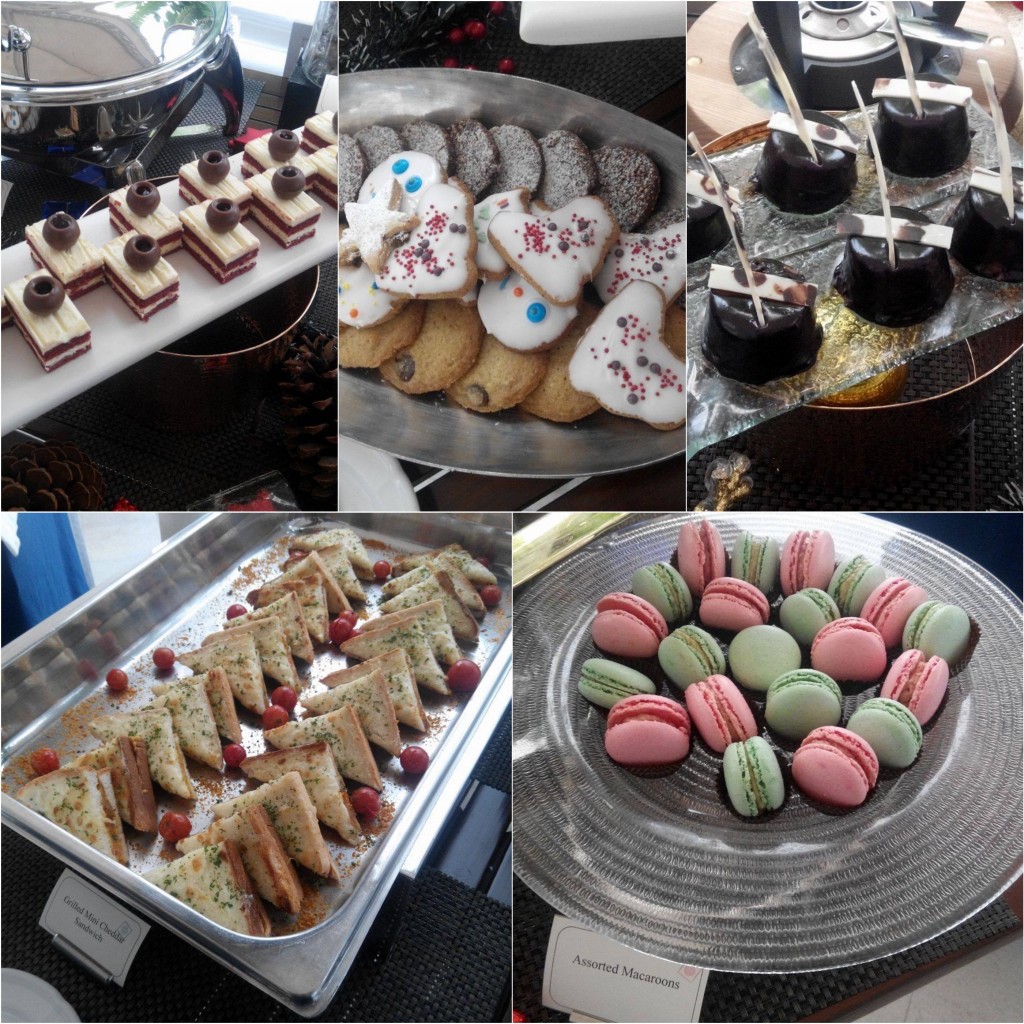 The event started with Chef Prem Kumar Pogakula introducing us to The Christmas Banter. The Imperial has organised this Christmas banter to offer a slice of this feast featuring all that goes into making Christmas in the hotel an artful treat. Exquisitely curated to create a perfect yuletide spirit of Christmas the dishes include Christmas Pudding with Brandy sauce,  Mince Pie, Warm Apple Strudel, Warm pumpkin and ginger cake Macaroons, Warm lemon loaf to name a few.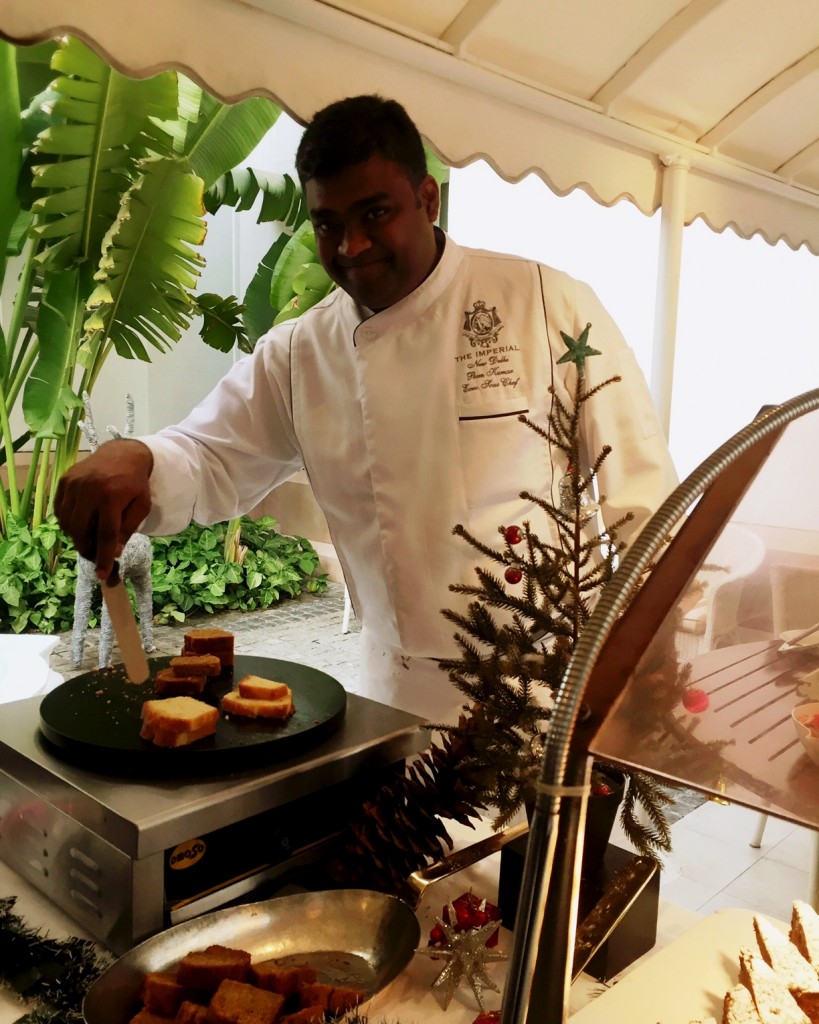 The chef completely delighted us with his knowledge when he taught us How to make 2 minute mug cakes (in Chocolate, Peanut Butter & Coffee flavour). He also made a "Baked Alaska" which had egg shells with brandy, topping & tossing on the Alaska. It tasted yum & heavenly.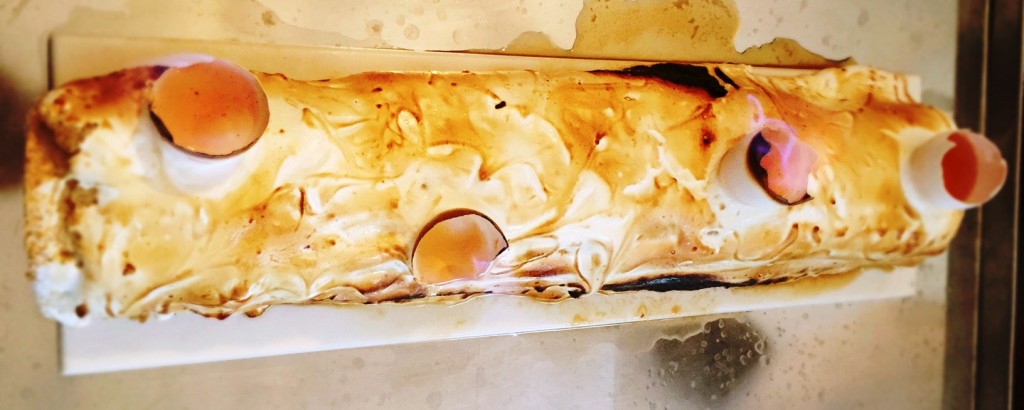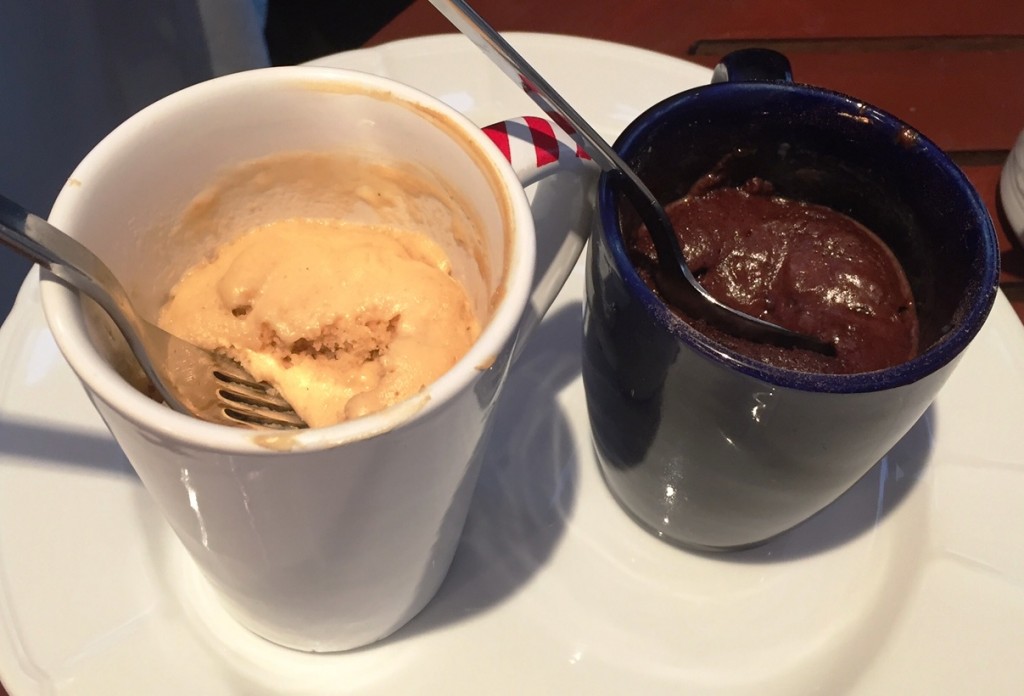 ---
Here's a quick recipe for the 2 minute Chocolate Mug cake:
Ingredients:
Refined flour-3Tbs

Baking powder-1tsp

Baking soda-pinch

Melted butter-2Tbs

Coco powder-2Tbs

Milk3Tbs

Sweetened condensed milk-2Tbs

Choco chips-1Tbs
Method: Mix all the ingredients together in a MUG and Micro oven for 2 minutes at full powder. After wards take out and serve hot with warm milk, tea or coffee.
---
The beautiful & luxurious Imperial was made more beautiful & heavenly with the awesome decorations by the hotel staff and the people who made the evening more special- Vijay Wanchoo (General Manager, The Imperial), Ruchi Jain and Aparupa Ganguly from the PR Team. The icing on the lovely evening was the entry of the Santa who handed us gifts (An edible Gingerbread house full of cakes & cookies) as a reminiscence of the wonderful time we had.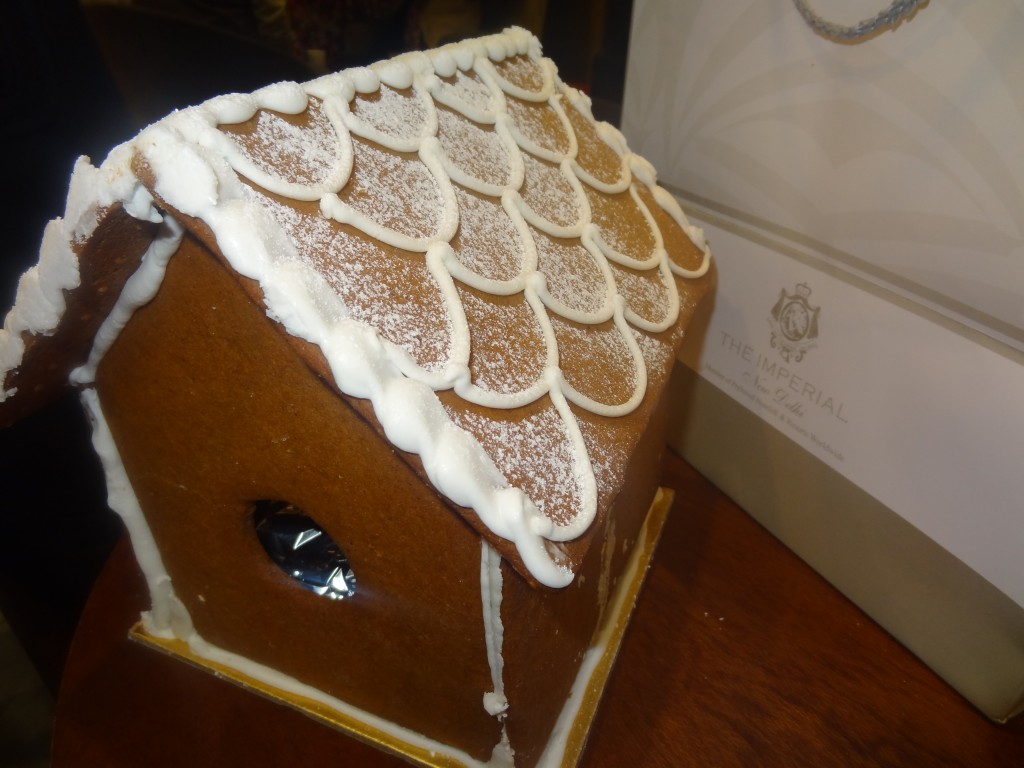 PS: The Christmas spread at The Christmas Banter is available at 'La baguette'- their French Patisserie, till end of December 2015. For more information you can contact 011-41116630.