Feast your eyes as Le Meridien is transformed into Willy Wonka's Chocolate factory.  Yes, a chocolate factory! Read on to know more.
As I entered, I saw a huge 25 ft. tall unique Christmas tree in the lobby. What's special about the Christmas tree is that it is made out of 3000 discarded CD's which have been collected from several departments of the hotel & also contributions from conscientious guests who care about the environment. Fashioned out of about 3000 CDs, this special tree is a strong symbol of the hotel's motto of managing e-waste and also adhering to the principle of 'Reuse, Reduce and Recycle.'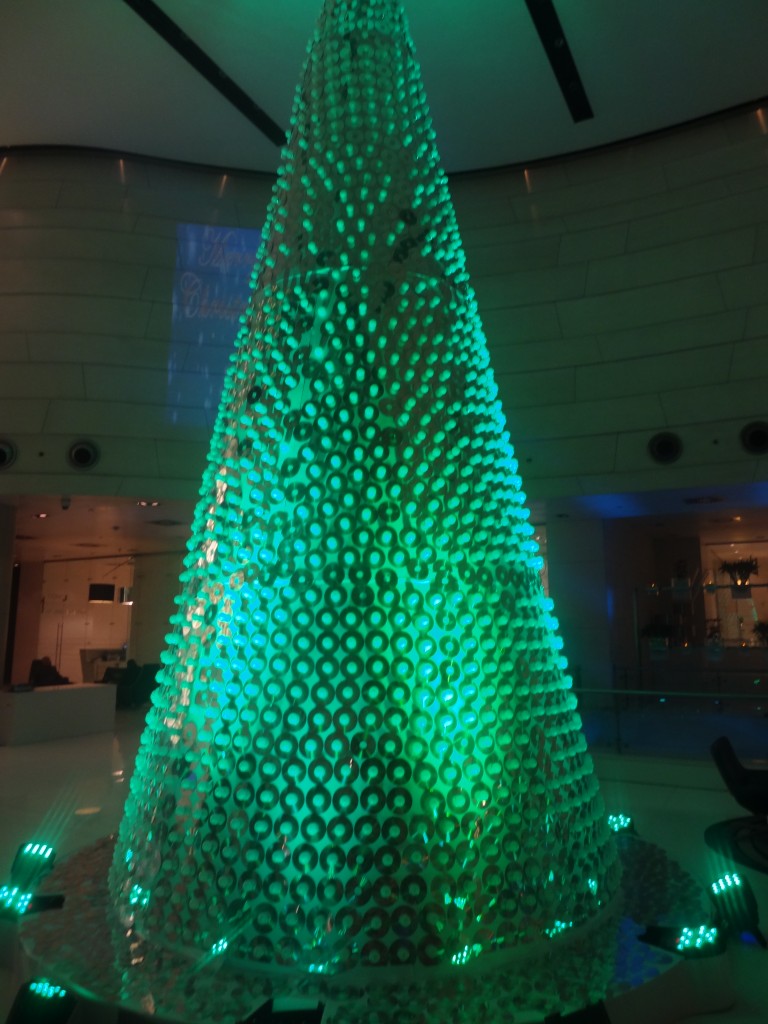 Soon Santa Claus came & all the kids became excited with the Santa distributing chocolates to them. Christmas carols were sung which warmed the heart of many and brought everyone into the festive mood!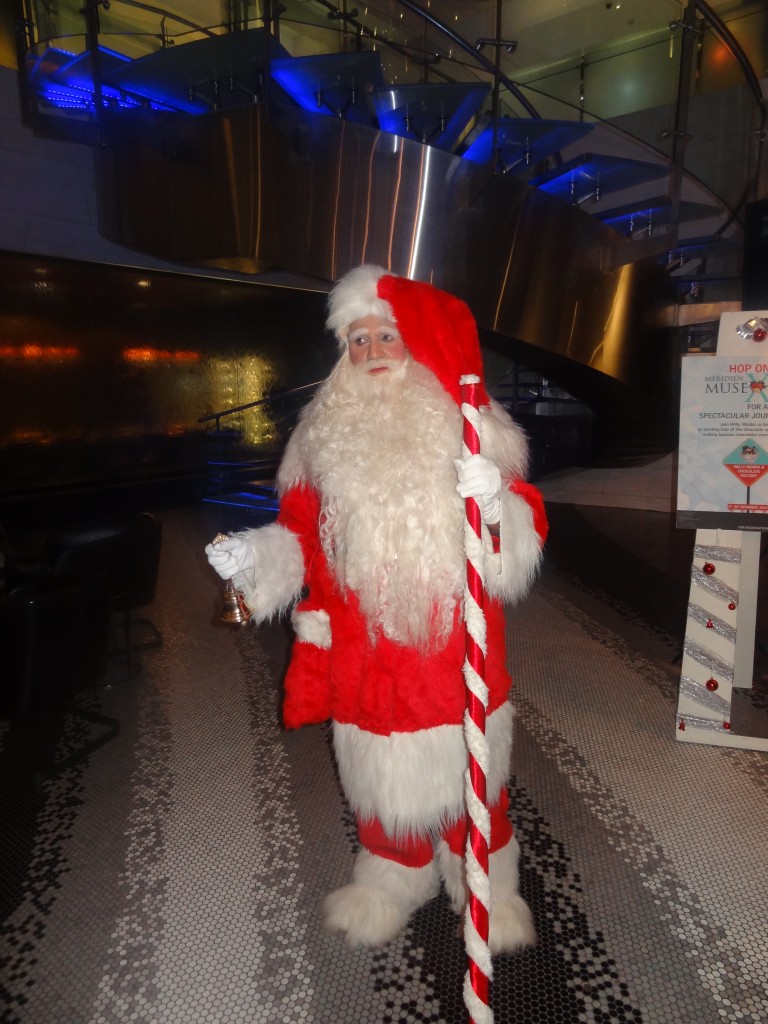 As I went ahead, there was a chocolate factory. Master chefs engaged children with chocolate making and chocolate decorations at the Chocolate Factory. It was all so exciting to see all the chocolates being laid out in front of our eyes by the Chef. A paradise for a chocolate lover like me!
The children were also given an opportunity to put down their wish list on specially designed post cards which they could write to Santa Claus and drop in a red coloured post box located at the corner of the lobby made especially for this purpose. All letters will be sent to the Santa Claus' village in Rovaniemi, Lapland in Finland.
Out of the post cards collected in the letter box children stand to win 'Golden Tickets' which will get them free entry to Le Meridien New Delhi's annual Christmas carnival 'Santa's Pal' on December 25.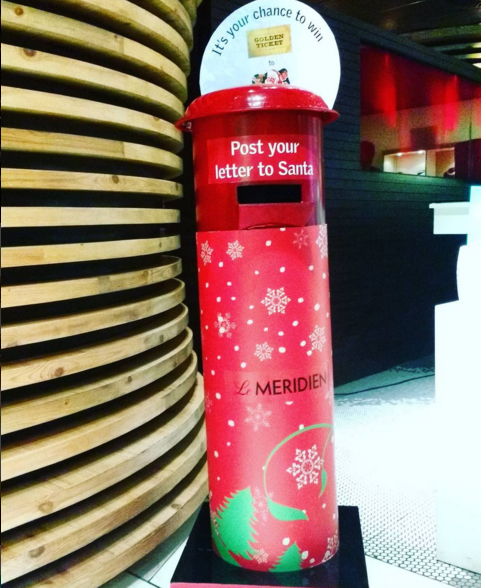 Well, December is always my favourite month because it is the end of the year and there is much festivity around this time. But most importantly, December is always about love and gratitude. Be thankful for everything that happened throughout the year, for all the people that came in to my life, as well as for many greater things to come in future!