Let us all take out some time from our daily routine to taste the real street flavours of India be it from Purab, Paschim, Uttar or Dakshin- all regional flavours under one roof in a hygienic environment at The Masala Trail (TMT) by Osama Jalali.
At TMT by Osama Jalali, you can relish all the regional gems like Amritsari Chole Kulche, Dal Baati Churma, Agre Ke Paranthe, Karnataka Akki Roti and many more to make your tastebuds savour the taste of authentic & delicious street food. They also have the all time favourites Rajma Chawal & Kadhi Chawal along with Maake Ki Roti Sarson Da Saag on the menu to delight the customers. There are candy jars close to the entrance of the restaurant and also a golgappa thela. A venture of Osama Jalali & Vidur Kanodia, it is a pure vegetarian restaurant in an effort to bring this traditional regional street food keeping the menu a collection of handpicked dishes which all of us ate while growing up in our home towns. You can just think of something and its there on the menu and along with some nostalgic songs, you can enjoy the flavours. You can also spot some interesting interiors- a thela wala and a scooter hanging on the ceiling and wooden carvings on grey walls which had sketches of elephants.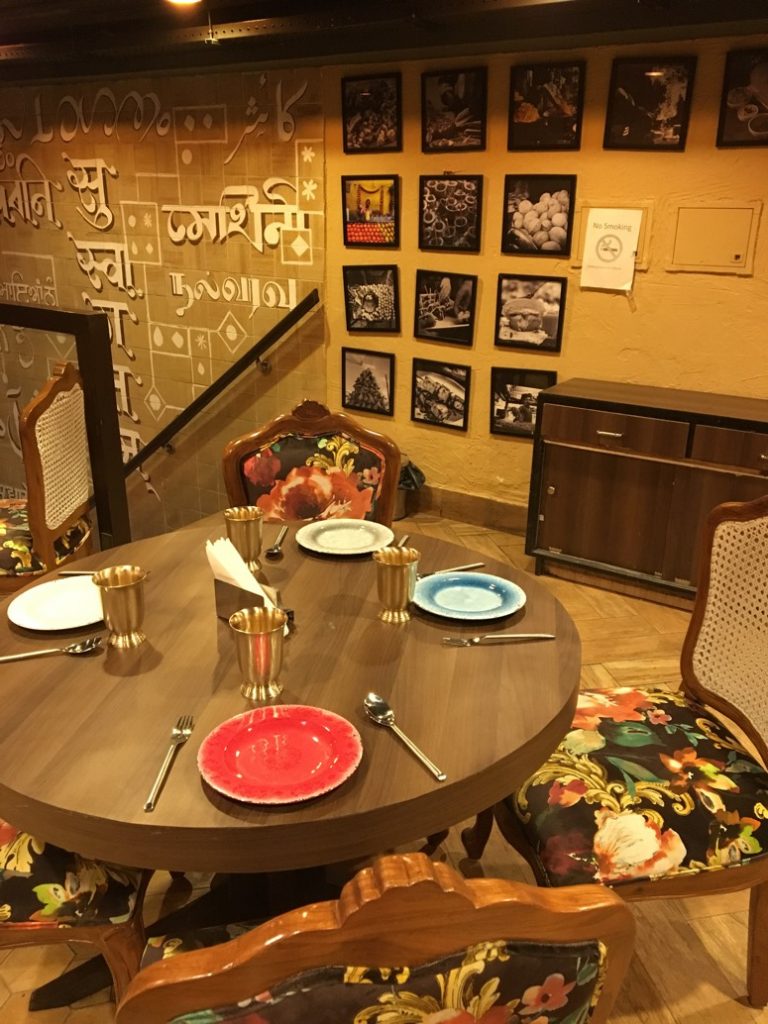 We started with Amritsari Kulcha with Makhan & Rasse Missey Chole which were nice and very tempting with desi white makhan laden paranthas. A Punjabi delicacy perfect for winters! I ate it after a really long time and totally relished it!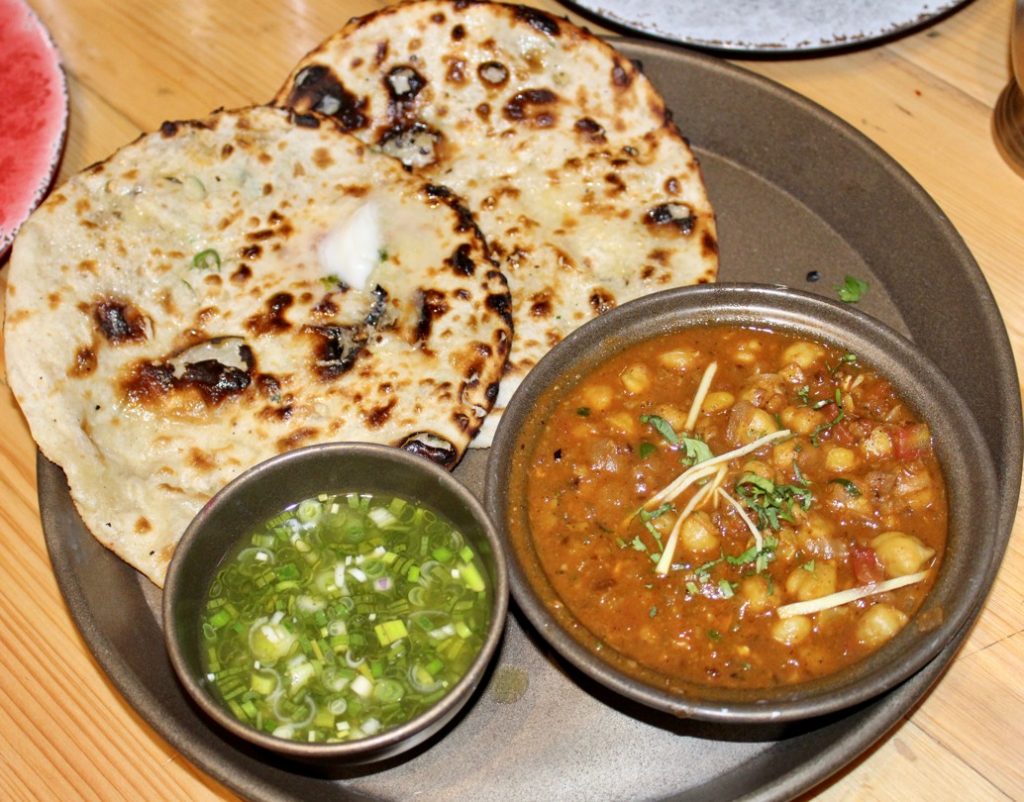 Next was my favourite Punjab Ka Sarson Da Saag & Makki Ki Roti which was delicious with lovely desi flavours. Even the Makki Ki Roti was very tasty & crispy with ghee & butter.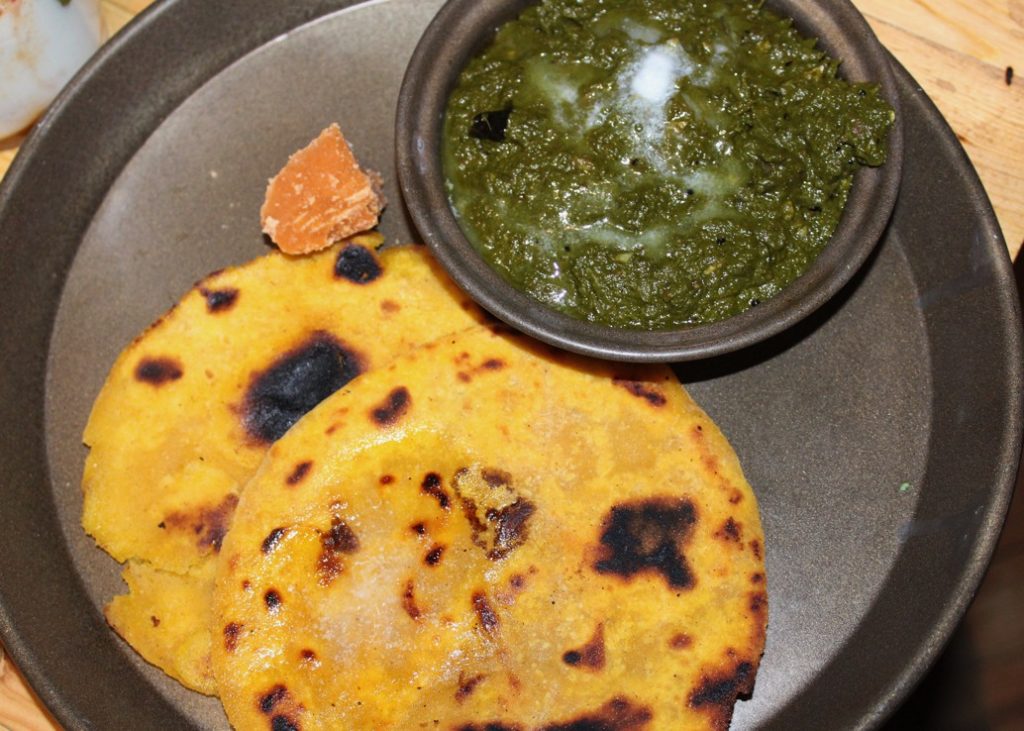 Next we tried a few starters from the North (Uttar). The Golgappas were crisp & light, how they should be Golgappas have to my favourite street food and I am glad they didn't disappoint.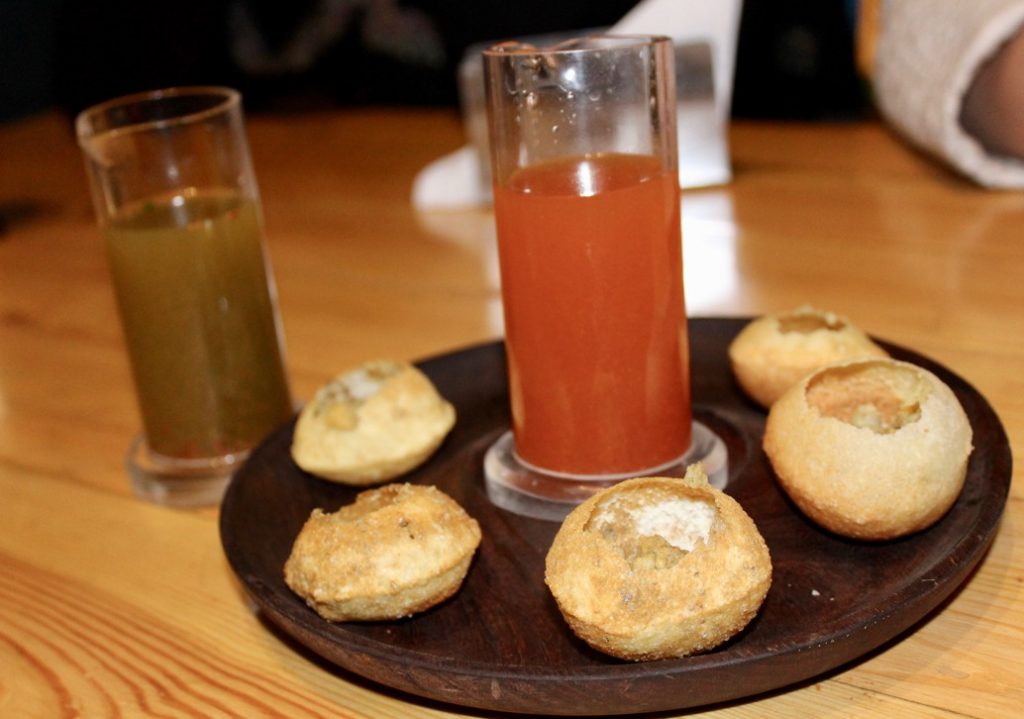 The Tower Chaat came in a tall glass and was a burst of flavours! It had layer after layer of tangy crispy goodness all of which came together with sweet & spicy tamarind chutney. It was a visual delight and something different!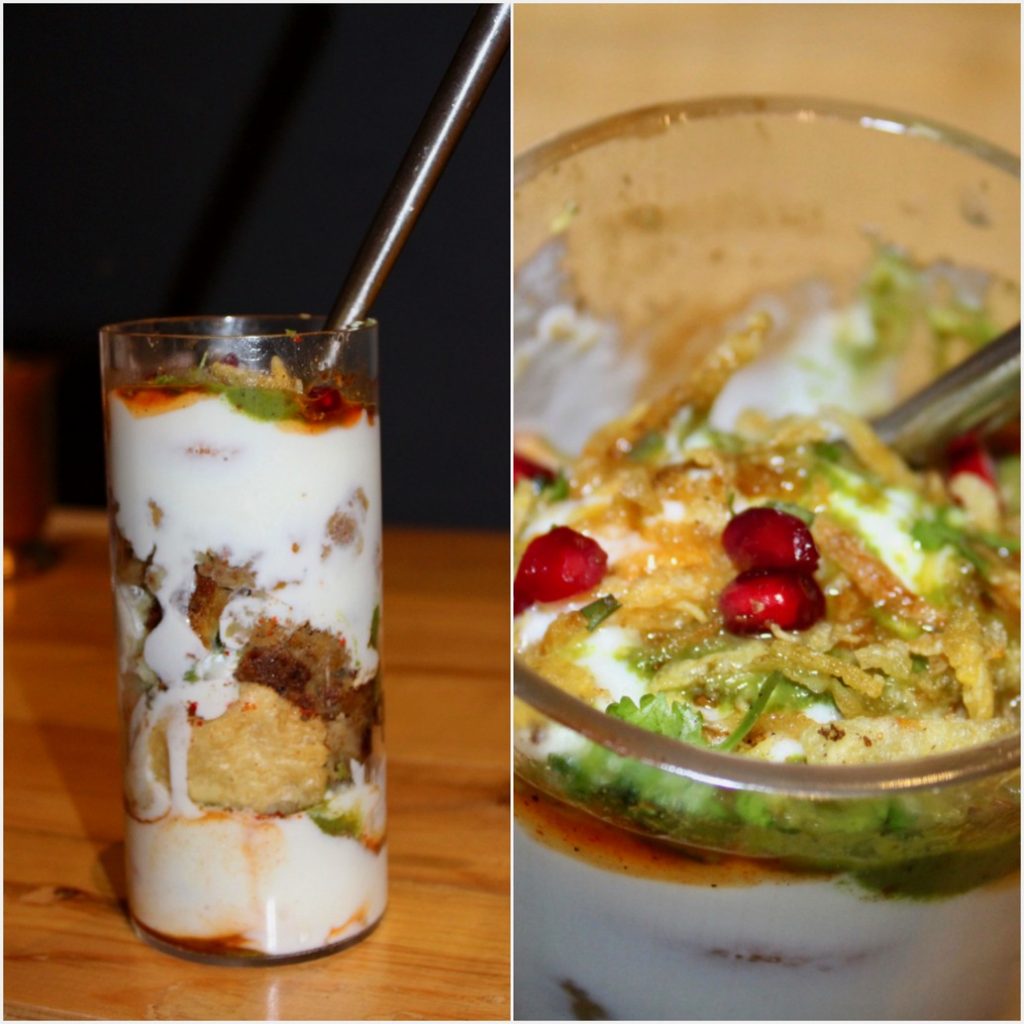 We also tried an assortment of beverages like Anaar Juice which was refreshing and healthy, Rose Sharbat which was again refreshing with a prominent rose flavour, Orange juice made with the best of juicy ripe oranges and lastly Modinagar Shikanji with lots of zest & masala. Even the water here is served in copper glasses which added to the food experience.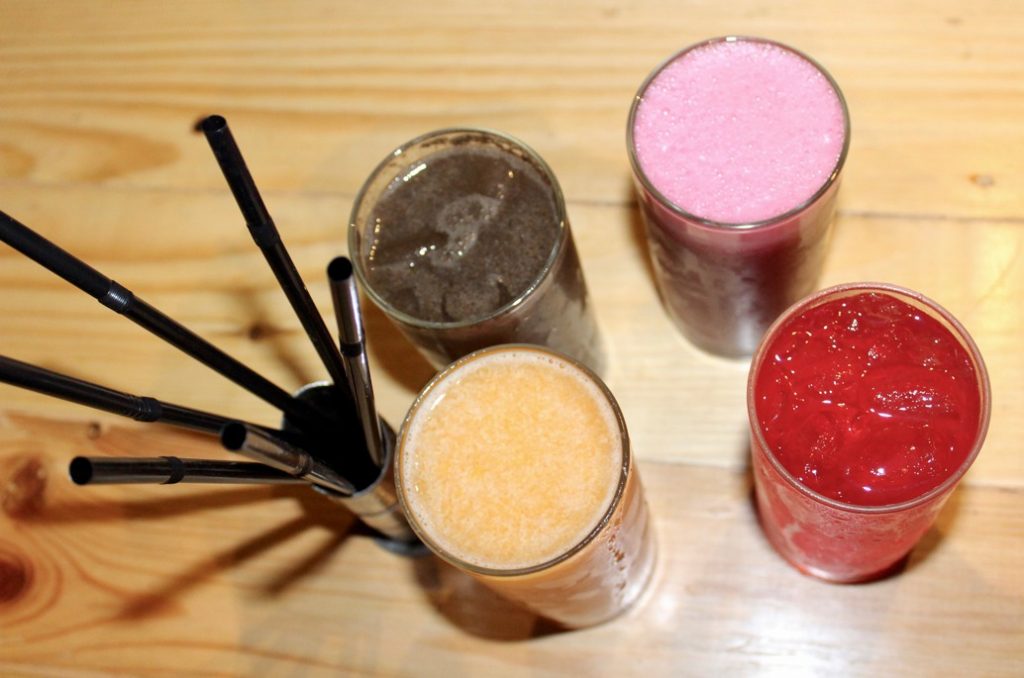 Now which Delhiite doesn't like Cholle Bhature? So our next dish- Dilli Ke Cholle Bhature straight from the kitchens of Punjab were beautifully served in a copper vessel with green chilli pickle and onions with one big bhatura in the centre. It was appetizing & very fulfilling till the last bite. A lovely delight and my favourite here definitely!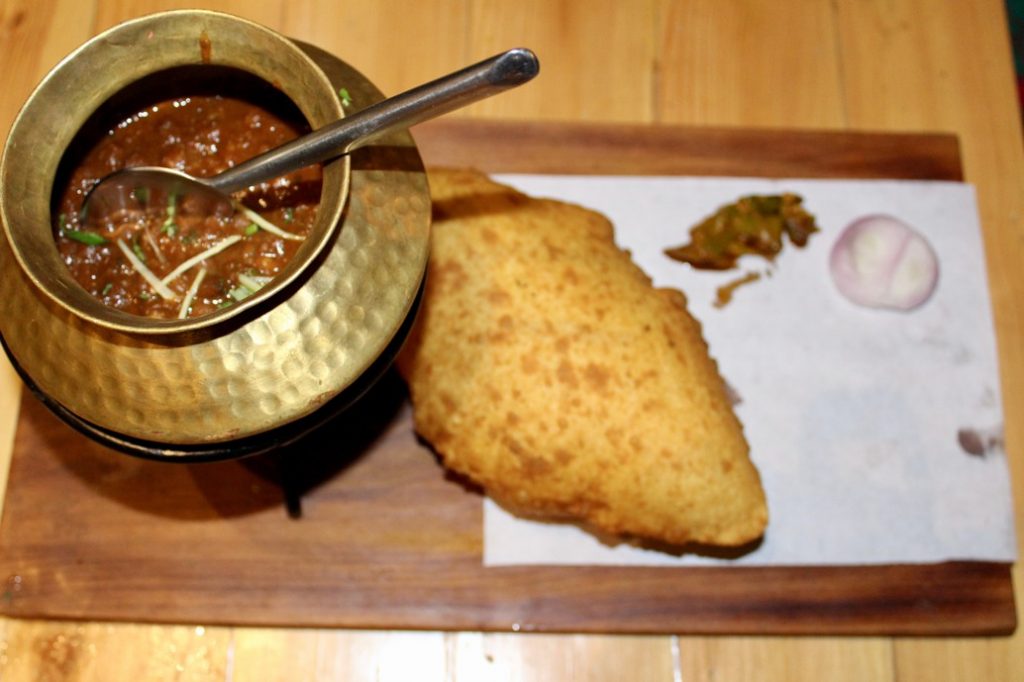 The flavours of Ashok Vihar Ke Matara Kulcha again ruled my senses. I still can't forget the nice soft kulchas. This was comfort food for me!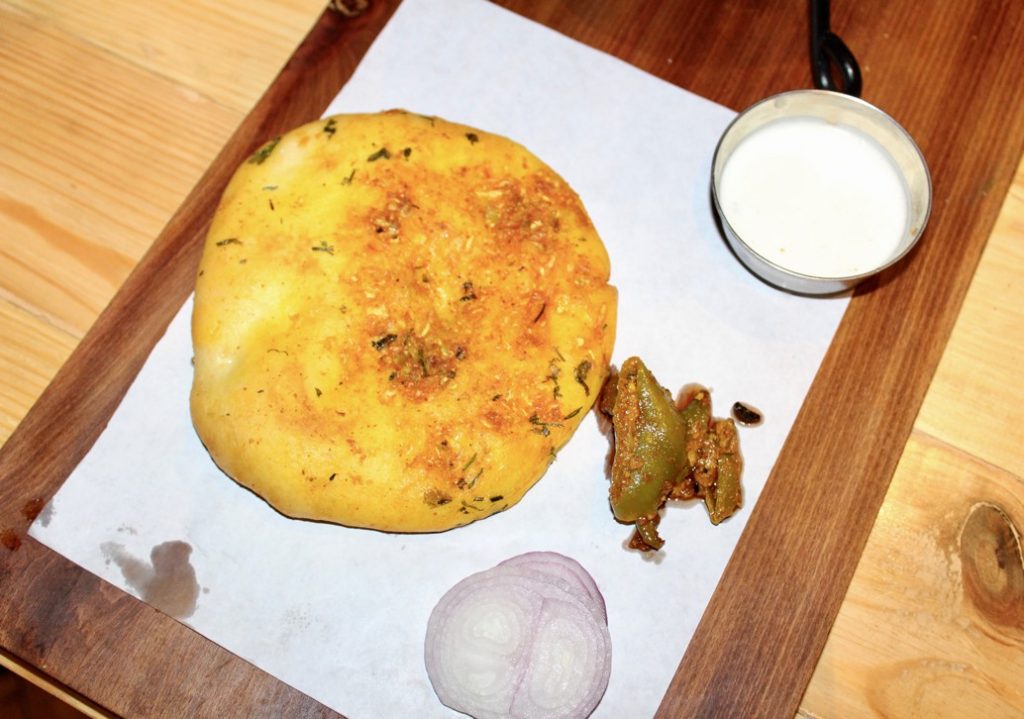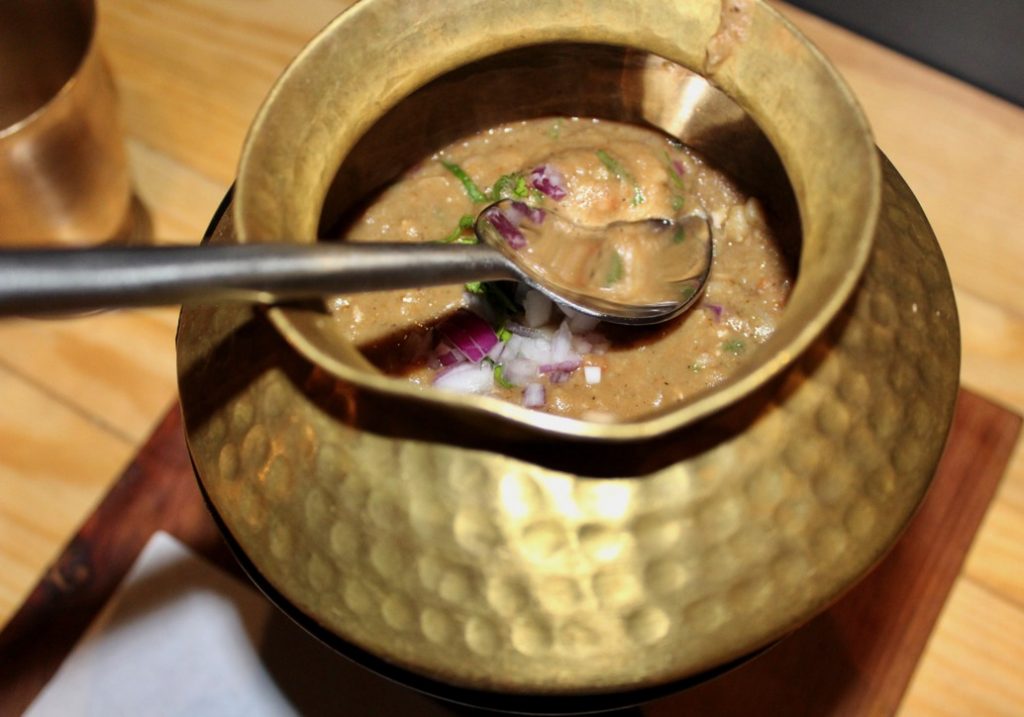 Next was Masala Dosa from the South (Dakshin). Served on a wooden plank with a base of banana leaf along with 3 traditional chutneys and sambhar, the dosa was crispy and scrumptious! The Street Style Chowmein were stir-fried with crispy vegetables and a dash of soya sauce. They tasted good though a little oily.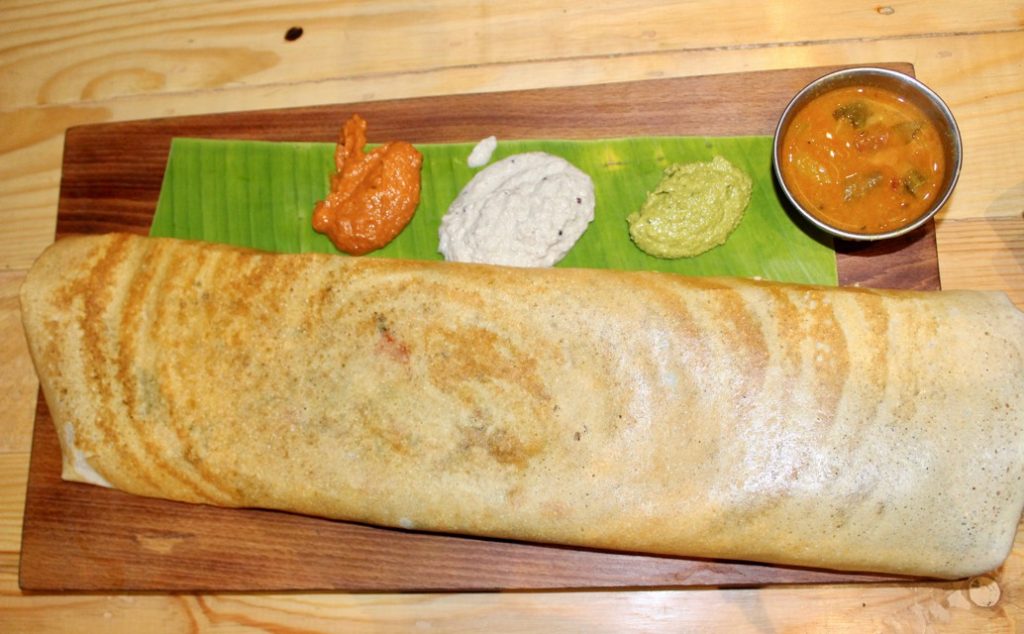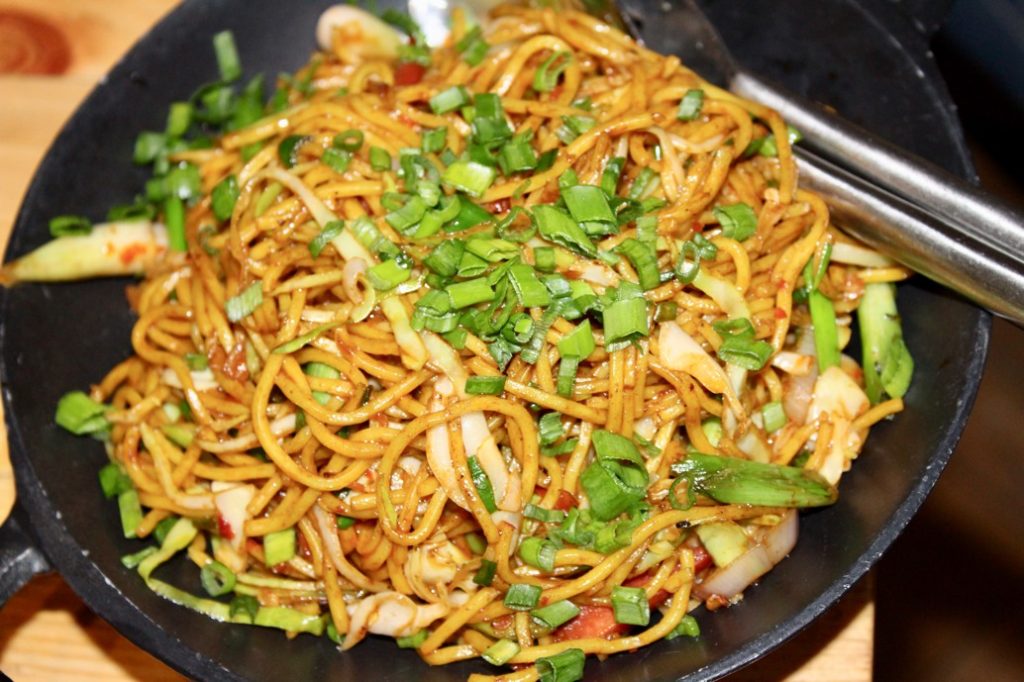 Thukpa– hearty vegetable broth with noodles & momos was a true delight. The warm flavours in the freezing temperatures gave a nice feeling.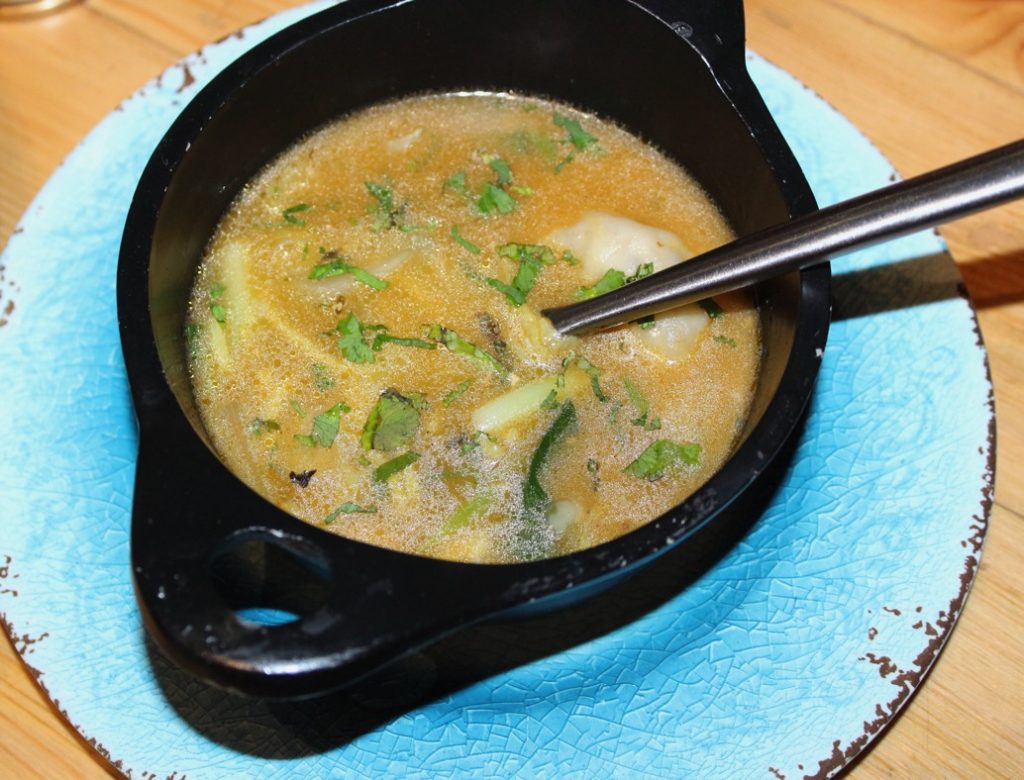 Coming to the desserts, we first tried Haji Ali Fruit Cream which was good. A childhood favourite- Fruit Rasmalai with a sprinkle of apples was delightful. However the star has to be the Mumbai Rose Faluda which was very delicious and whose flavours came out really well though a little too much on the sweeter side.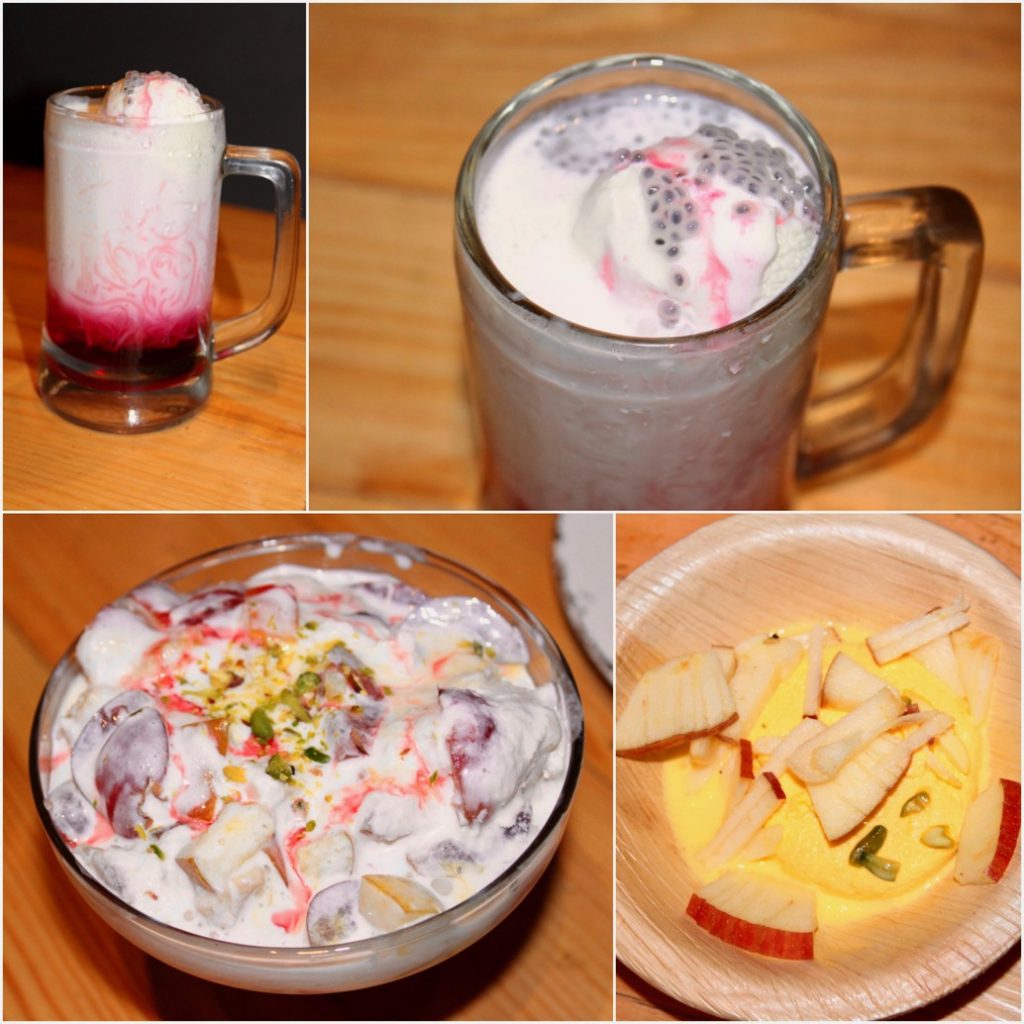 We tried many dishes there & relived the magic of regional & street cuisine. Osama Jalali wants to reinvent the dying magic since because of evolution of modern cuisine the vegetarian paradise is his effort of presenting this kind of cuisine. When one comes to try regional cuisine one should try and experiment with different flavours too. So the people who love street food be it as simple as Cholle Bhature or Gujrati Panki, you will get everything here representing flavours of joy to take back happiness in your tummies and more memories of fond food & food prepared with love.