12th September, 2015 marked the launch of first of its kind kids club called Peek-a-boo in Vasant Vihar.The launch event geared in with energy & enthusiasm as dance performances began. Perfectly choreographed and sequenced was the dance by Japanese kids. Adding more colours and life to the afternoon were the puppet show, storytelling, cooking sessions, art & craft and many more.
In present era, where everyone is so busy in their own ways, it is really difficult for mothers to keep running from one class to another. Curious minds are busy planning all week long to ensure their children get exposure to different unique activities. Further multiply that into two or more if you have siblings and what we end up is endless commute, snowballing costs, hassled parents and children alike where it starts reaching a point where you wonder why you enrolled in the first place.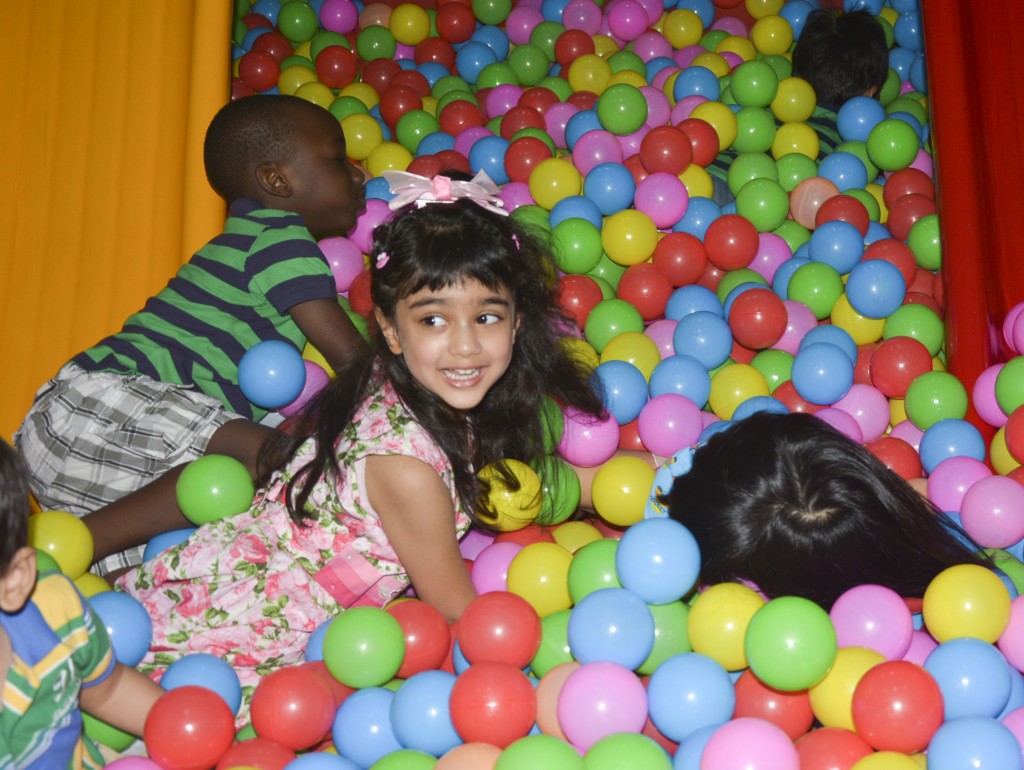 The Peek-a-boo Kids Club was curated to solve this very issue by offering unlimited access to parents across a calendar of different activities being held at the club across a wide spectrum of age groups.
It's a child's world where your ones can harness any talent- be it a Picasso, Elvis, Roald Dahl or Bob the Builder. They learn by exploring, creating, discovering, relaxing & having a lot of fun. It is a platform where children learn the best of the world.
Nestled in the safety and comfort of a long running successful institution which epitomizes excellence in child care-Peek-a-boo Kids Club is another rare gem from the Pearl Group. The club in Vasant Vihar offers an excellent world-class environment for both children & parents to spend some precious moments.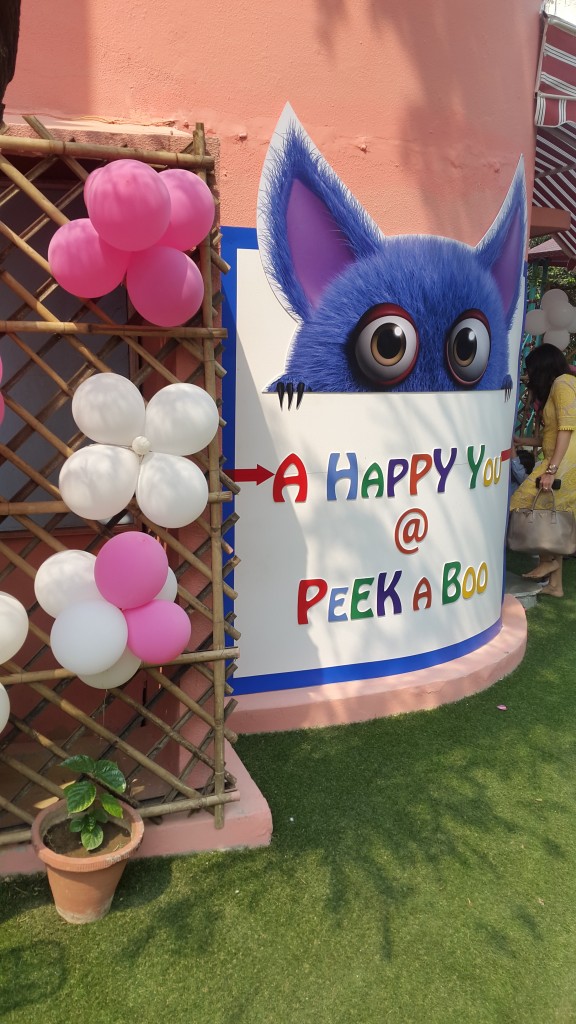 Dr Ekta Sharma, Principal quoted that Peek A Boo Kids Club works on a concept to provide most exclusive destination for children to explore, play and recreational learning. Its prime objective is to create a stimulating and fun loving environment for effortless learning within the most hygienic, sheltered and multi cultured ambience. Whole area including the staircase area is fully carpeted ensuring safety of kids.
Healthy eating leads to healthy kids. A wide variety of nutritious food is available in the club. The idea is not to dictate about food but guide a child's palate choices. For a better nutrition, Mrs Meha Sethi, a qualified childhood diet and nutrition counselor from Cadence Health Australia is on the panel. There also exists a unique small gymnasium for kids to enhance sense of being fit and healthy from their early years. Its apparently going to be the favourite area with small treadmills and exercising cycles to name a few.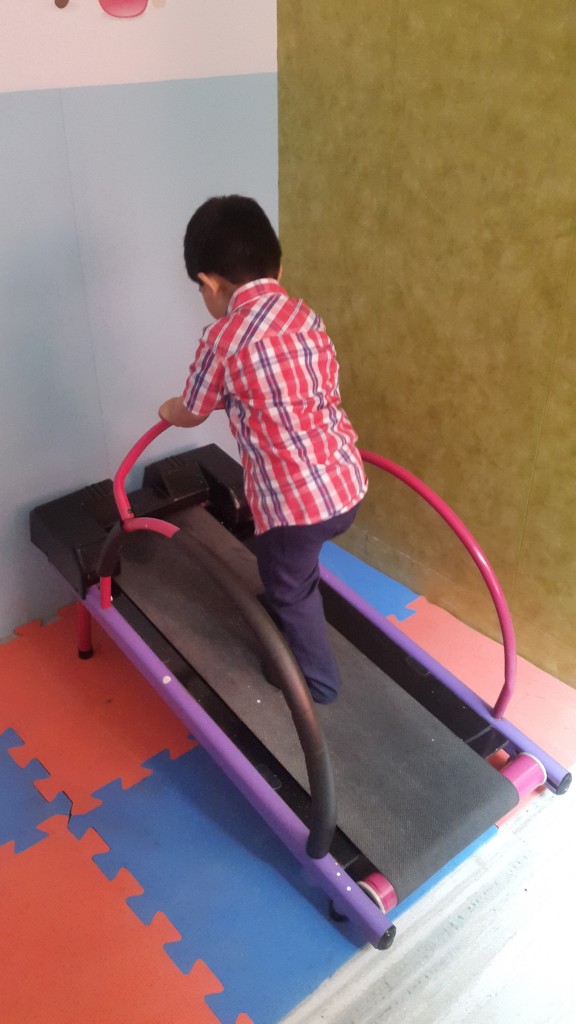 Membership: Peek-a-boo Kids Club offers broadly three types of monthly memberships namely Peek-a-boo Primary, Peek-a-boo Prime and Peek-a-boo Premium. Members have an access to use the club between 10 AM to 5:30 PM from Tuesday to Sunday with access to all areas in the creative world, culinary world, music world and signature classes. Peek-a-boo visitors can access the club for three hours per visit.
The Peek-a-boo Kids Club was decorated beautifully in pastel colours- pink & white. The colour pink symbolizes fragile and young as delicate as little kids. The colour white depicts universal and angelic catering to everyone's interest at the same time taking proper care of the little ones.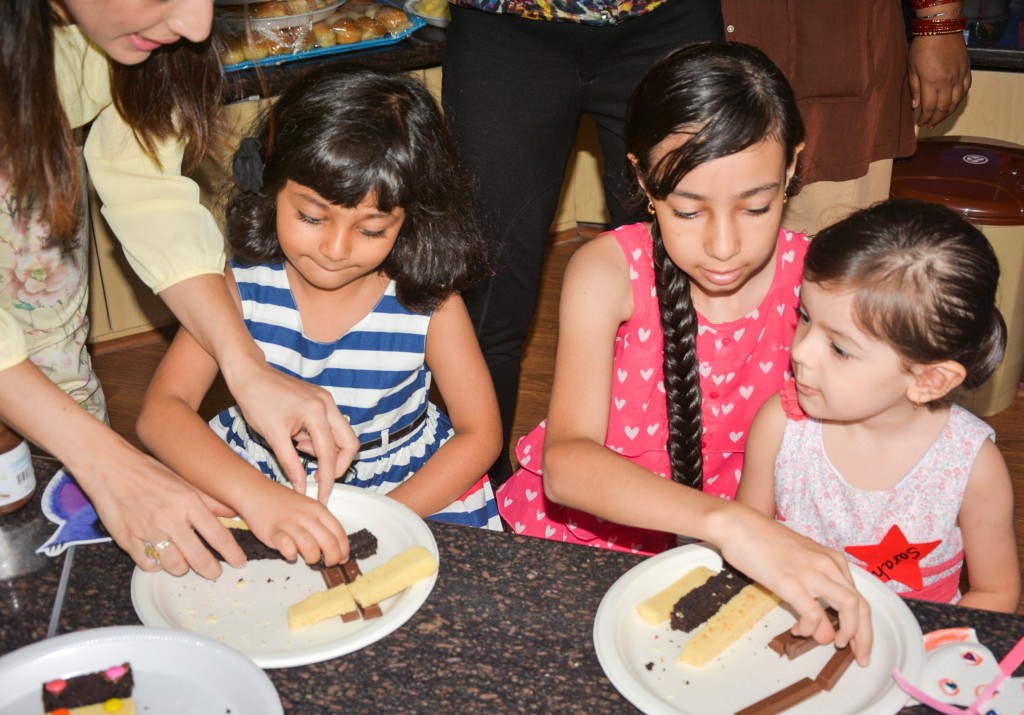 The launch was filled with curious eyes of little spectators. All kids were busy exploring every corner of the activity club. Parents appreciating the concept of the club seemed so happy and content. Assorted cupcakes, choco balls, sandwiches, lemonades and many more were arranged as refreshments for kids and parents at the launch event. With the design, planning, activity and concept The Peek-a-boo Kids Club is surely any child's paradise!!!
Review Credit: Sonal