With demonetization, sending and receiving payment has become a little cumbersome. A lot of us don't know what to do where to go and how to do these transactions. I do support our Prime Minister in this effort because I do believe it will bring a big change in the nation and help us in the long run but in the short run we are looking at alternate methods and I am sure standing in the queue of an ATM or a bank is the last thing that we want to do, Yes, e-wallets have helped us out but not all of us are too happy with it as that has a certain limit. What if I tell you that you could send and receive money starting at Re 1 to Rs. 100,000 that too instantly from and to your own bank account!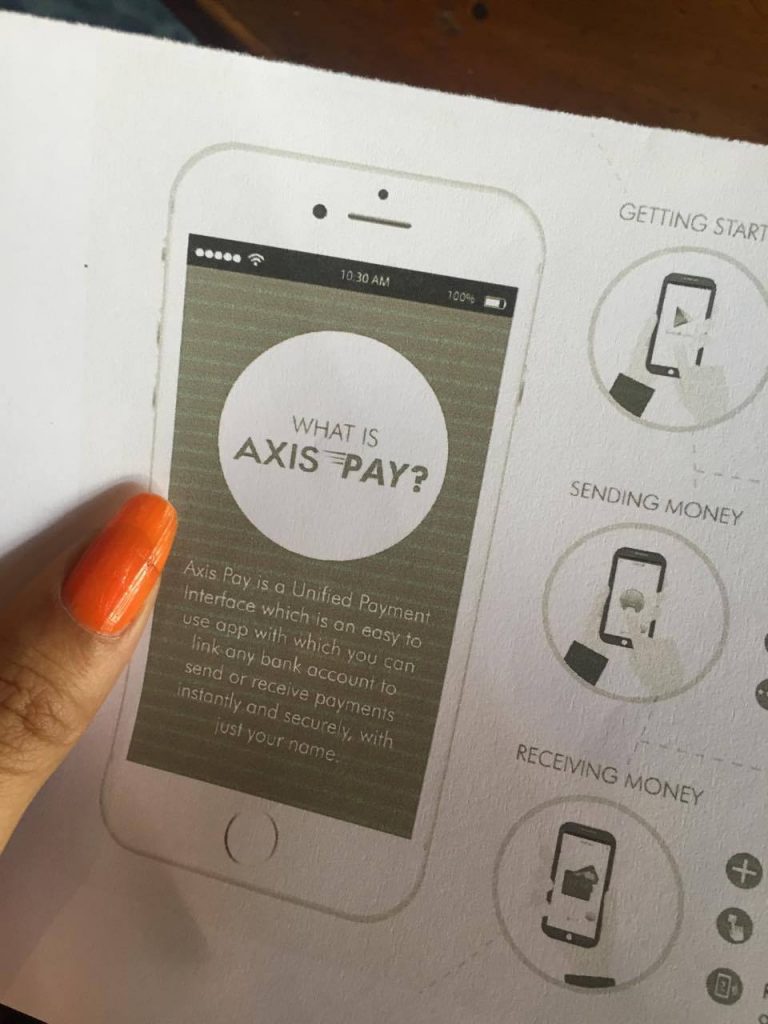 I was myself as surprised as much as you are but I loved that I could just transact that very moment from my mobile phone with Axis Pay. I am sure you are wondering what that magical thing is! To answer the question technically, 'Axis Pay is a UPI (Unified Payments Interface) Application with which you can send or receive money securely and instantly with just your name'. What you need to do is to just download the Axis Pay UPI App from Google Playstore, Create unique IDs (example – name@axisbank), no no…you don't need to be an Axis Bank customer for this. You can Link any bank account to your ID. Isn't that great? Once you have done this, you can send & receive secure payments instantly! Unified Payments Interface or UPI is a payment system by NPCI that allows transfer of funds between accounts in convenient manner. What's more? You will be delighted to know it's totally safe and secured!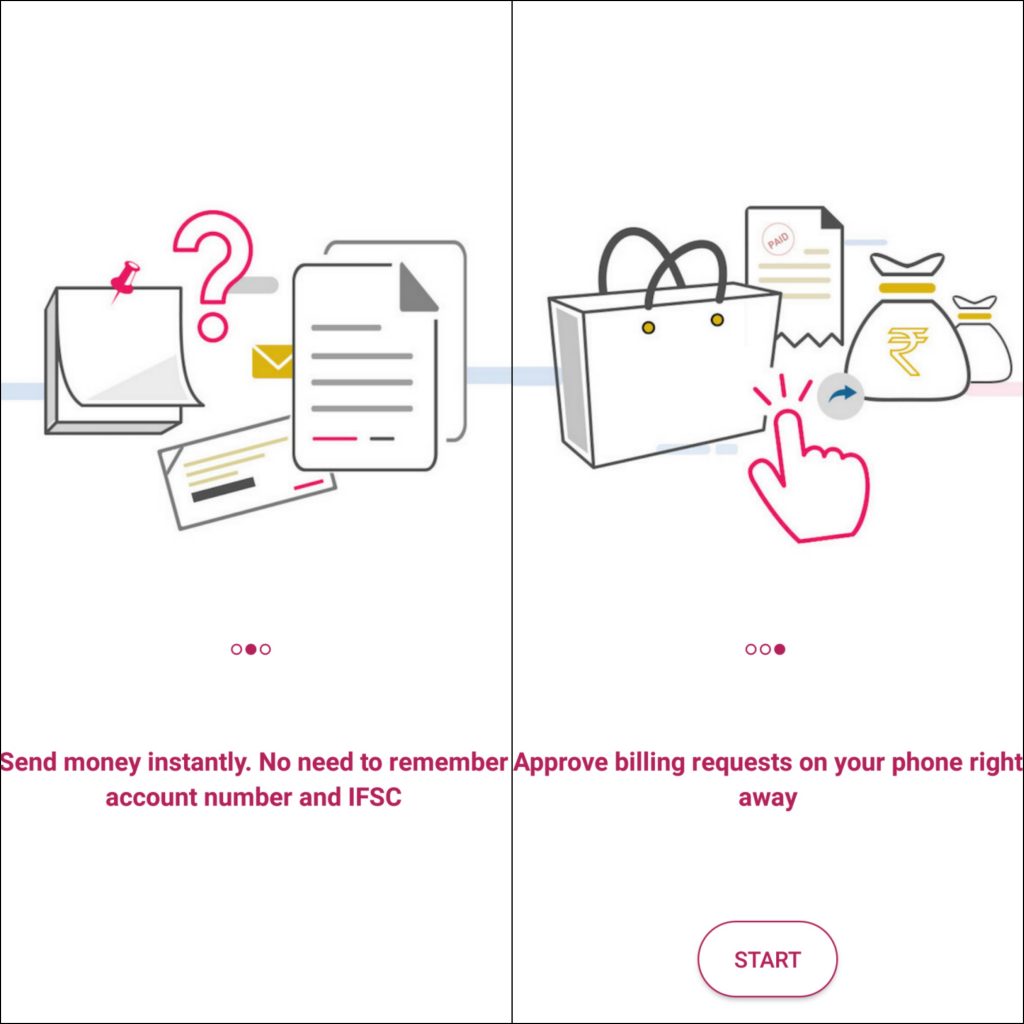 Wondering how come this is open to all? It's just that your bank should be linked to UPI and at the moment 30 leading banks of India are on UPI. UPI was not started because of demonetization but was started on Aug 25, 2016, much before the big announcement! It's as simple as a debit or credit card transaction which you do after you shop at an offline store or buy coffee at a coffee shop, you don't worry if you have a Citibank card or an ICICI card or AXIS Bank card, you just go ahead, swipe and eureka, the payment is done within seconds after you put the pin. With Axis Pay its almost similar, just that you omit the physical card which gets replaced by a VPA (Virtual Payment address) and you can transfer payments instantly using your M Pin! No need to remember beneficiary details like Account number, IFSC code etc. Send or Ask for money using a VPA. Once linked, you just have to quote your VPA instead of account number and IFSC to make or receive payments.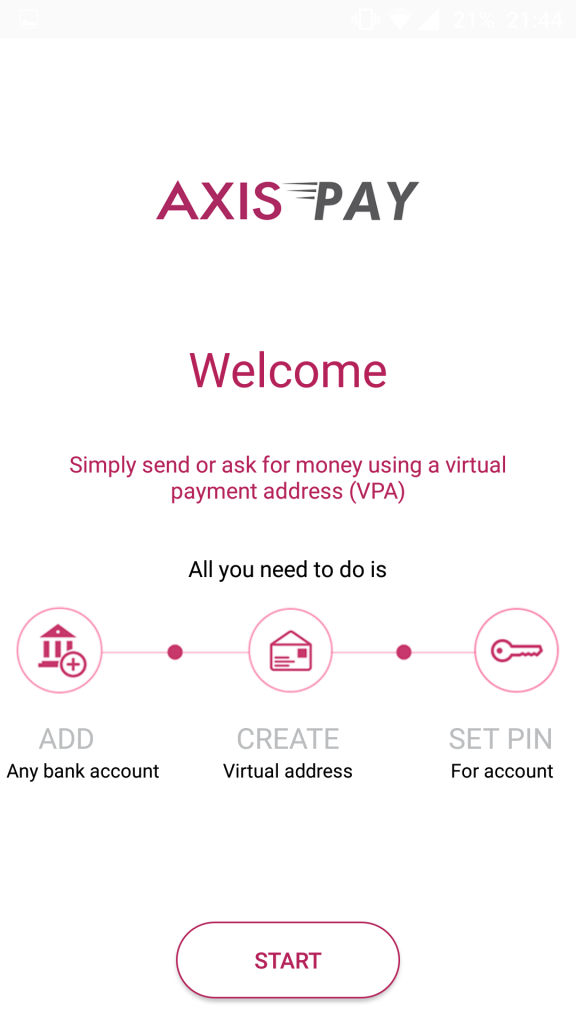 So just enjoy the cashless world with just a press of a button on your mobile phone as you conquer the world! Transfer funds instantly 24*7, 365 days absolutely free of cost through the Axis UPI App that too in a completely safe and secured way. I now think that it is even better than the days when we had cash in our pocket. Struggling for change, counting notes, stacking them in wallets…just say goodbye to these things and bring a change to your life the Axis Pay way! Afterall Axis Bank has been in existence for over a decade now and we completely trust it for our banking requirements. I am sure the whole country will gain with such an innovative service from one of the most trusted bank today! So if it's about paying a contractor or a shopkeeper, you could do it instantly!