Couponzguru.com- Well, this isn't a new website but it's one that I have just started using. And I love it. If you haven't tried it yet, you are probably spending more than you need to.
One of the most popular uses of the internet for the average families these days is trying to find ways to save money, whether that means price comparisons, or through using coupons and discount codes.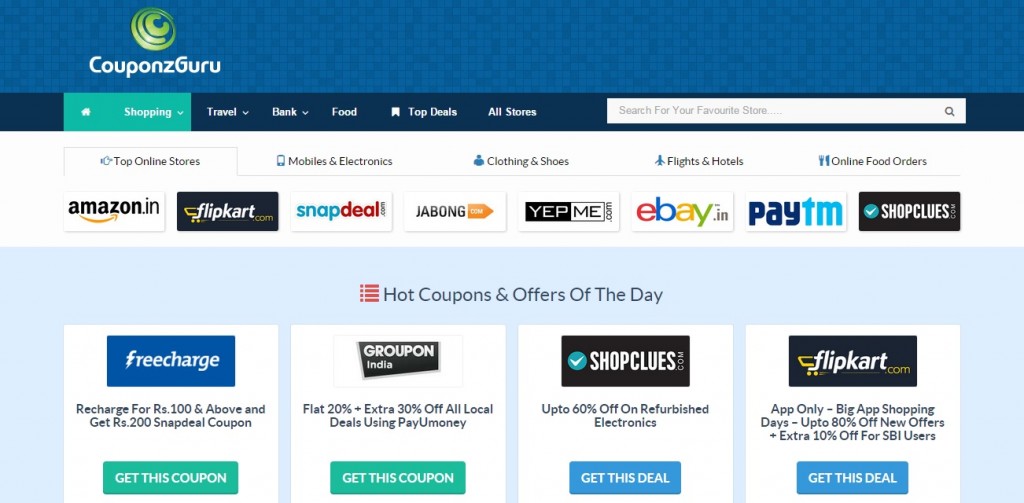 Couponzguru is a one-stop shop for online coupons. It has hundreds of coupon codes to your favorite stores. If you want to save money while shopping on Amazon for your clothes & electronics or your very own Chetan Bhagat or Eric Segal novels or while booking tickets for a much awaited movie on Bookmyshow, don't forget to check Couponzguru. Even if you want discounts while doing your hotel & flight bookings for your vacation on Travelguru or purchasing some quirky frames on Lenskart, Couponzguru has got it all. And it's free- Couldn't be any better!
It is pretty easy to use, user friendly would be the online term. You just put in the name of the store you're looking for. There's a large database of many online retailers, and various coupon codes to use when shopping from them. Some are available to copy & paste, others are a link that bring you right to the site with the code already loaded into your order. Most of the coupons are very clear, with any terms & conditions explained such as minimum order & expiry date.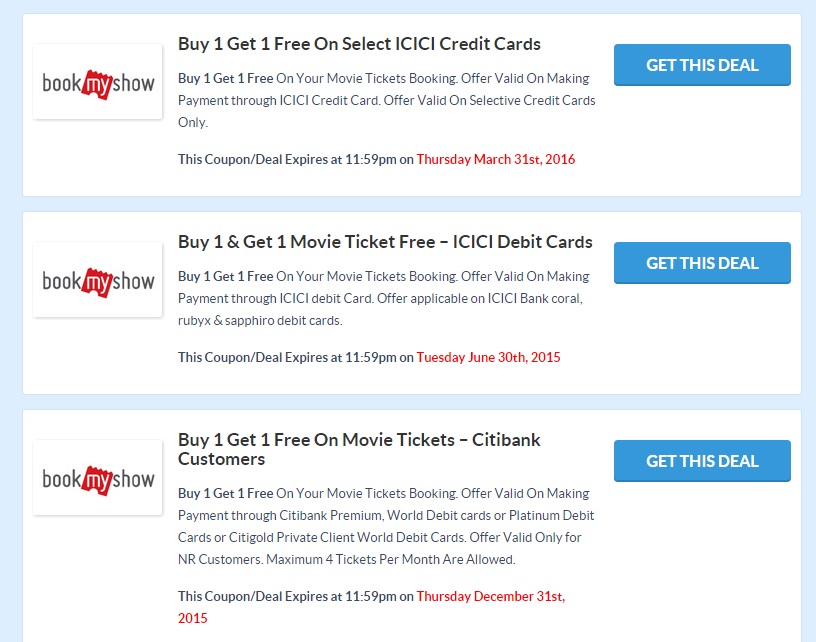 I would definitely recommend Couponzguru to everyone out there. I never place a single online order now without checking Couponzguru first. Such a great place to save money! I think you'll love it too!