One thing that kids never get tired of is Play Play Play. A carnival cum exhibition from 5 alphabets "LMNOP – Let's Meet And Only Play" was conceptualized for children in the age group of 0-12 years. It was a one day exhibition for parents to engage with their children to enhance learning and developmental skills in a playful method.

LMNOP, first of its own kind, is a brainchild of two young and dynamic girls, Natasha Mansukhani and Priyanka Tolani. The thought behind LMNOP takes inspiration from the daunting task of shopping for your kids with them in tow-in between the tantrums, the screaming or the crying out of sheer exhaustion. Add to that the bribing you need to do with candies and junk food.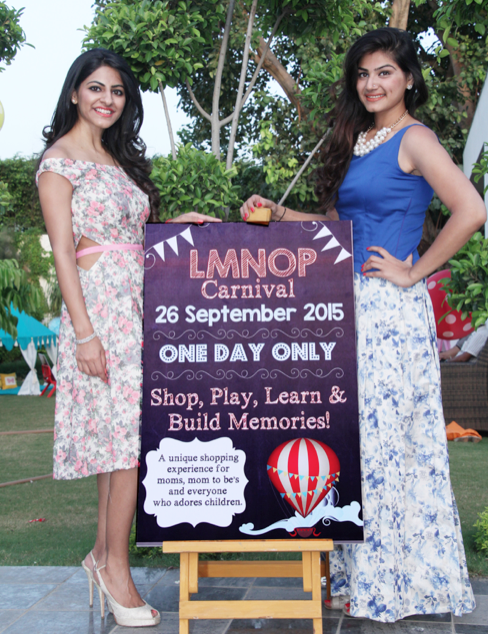 LMNOP was a one stop shop event that brings an incredible array of products for kids and mums under one roof. To keep the kids engaged in a learning yet play way method, there were innovative workshops and educative seminars to sharpen their brains and develop motor skills.
The exhibition was planned in an intelligent manner at DLF Emporio where there was an action packed entertainment area for the kids. A special salon and spa by Natty Ninos with a concept of making hair cut a smiling experience was also there. Kids throw lot of tantrums for getting the simple haircut done. Natty Ninos has emerged with different ideas as letting kid enjoy sitting in the toy car while getting their hair styled. They believe in grooming looks of the child with a 'Smile'.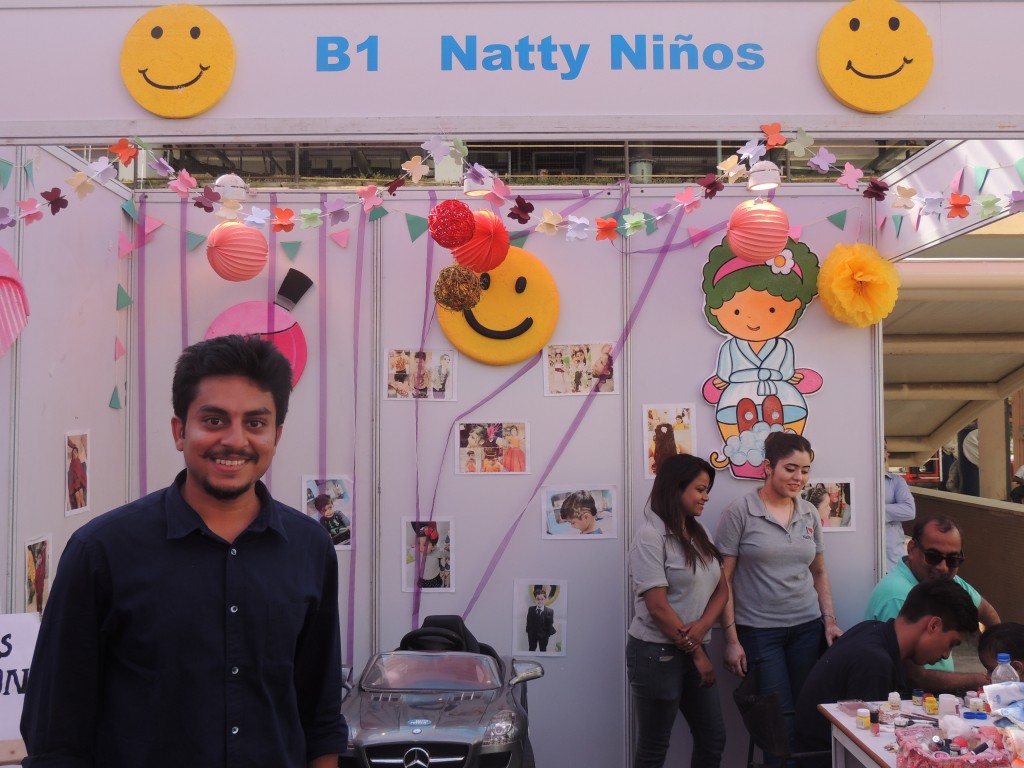 A cookout area was planned by Young Chef's Academy to bring out the Gordon Ramsay in a child. Kids love to create something of their own and relish their creation and experience sense of achievement. It actually upgrades their imagination and innovative skills.
Interactive art workshops by the Art Floor and a gardening workshop were organized by CHILD magazine for the children. It comprised of engaging activities like knowledge of different kinds of plants, the part of a plant and hands on activities such as sowing seeds, planting saplings, feeling soil etc.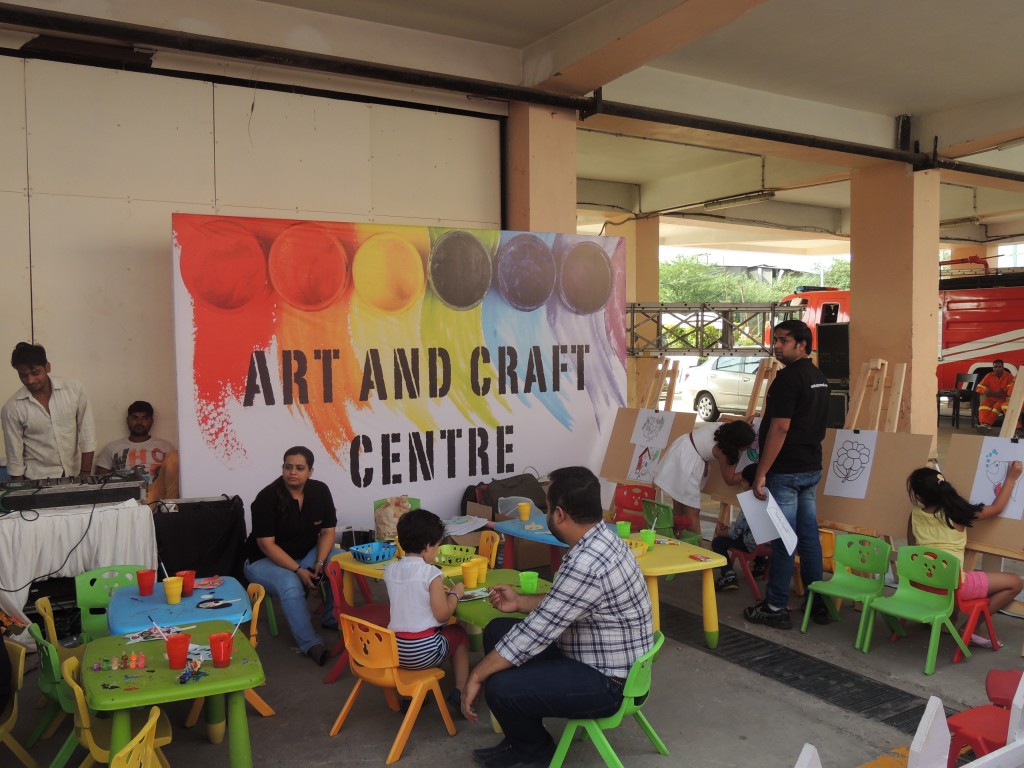 The stage area was beautifully themed for storytelling, music and dance performances & magic shows. Story telling activity was followed by collage painting where all kids gathered as a team and tried their little hands on painting. Dance was perfectly choreographed by Neeti Dance Studio where little angels danced with hoola hoops to the tunes of Bollywood numbers.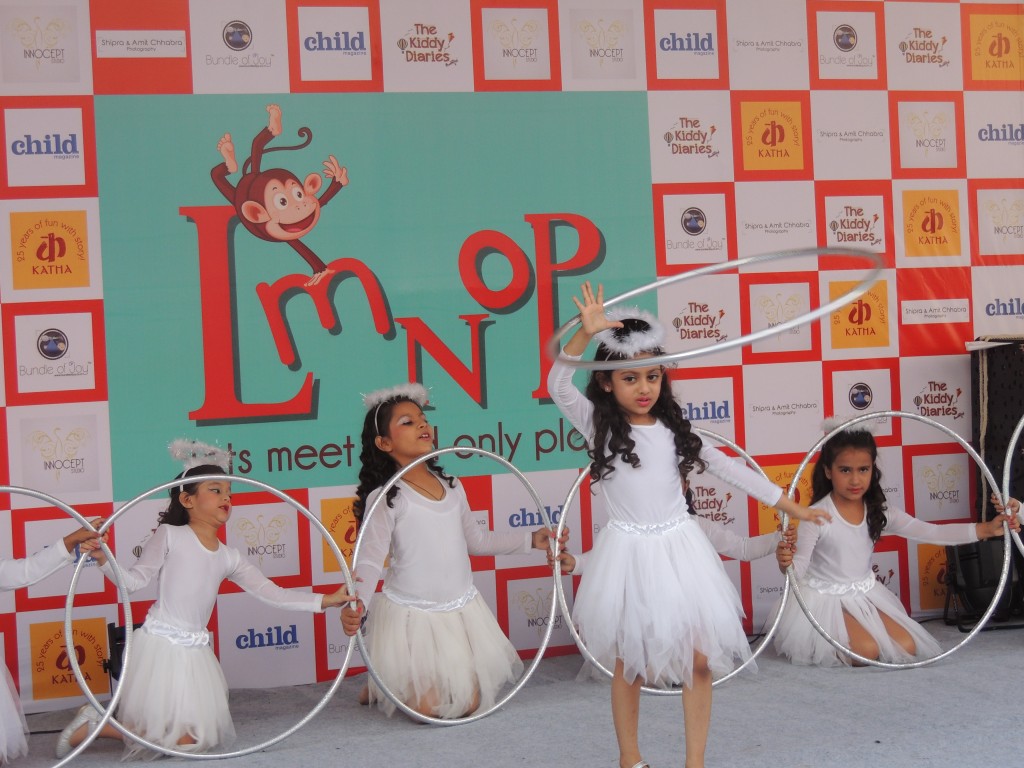 To capture the priceless smile, precious moments and memorable expressions, Bundle Of Joy was a part of the LMNOP Carnival. It is well quoted that childhood never comes back, the best way to go through the memory lane are 'Photographs' and that's what 'Bundle of Joy' expertise in.
Outdoor playing and sunlight exposure are equally important for kid's development. Keeping in mind, Tent Mahal was conceptualized by Jasvinder Singh where beautiful small tents were designed for kids to make their outdoor playing more interesting and memorable.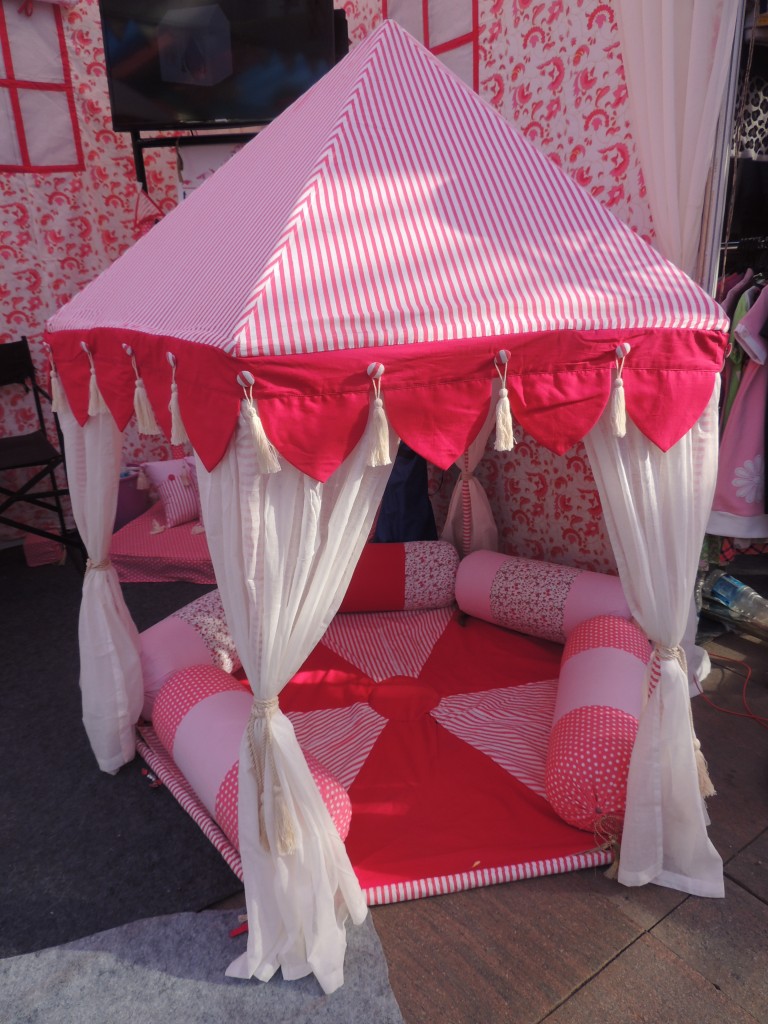 Midas Touch by Riddhima created a new collection for kids- colourful cupcake candles, cupcake stands, chalkboard-rub & write, wooden platters, trays, personalized milk mugs for the little ones and cartoon inspired luggage tags. Midas Touch's USP is being innovative and quirky, catering to every age group from a kid to an elderly person.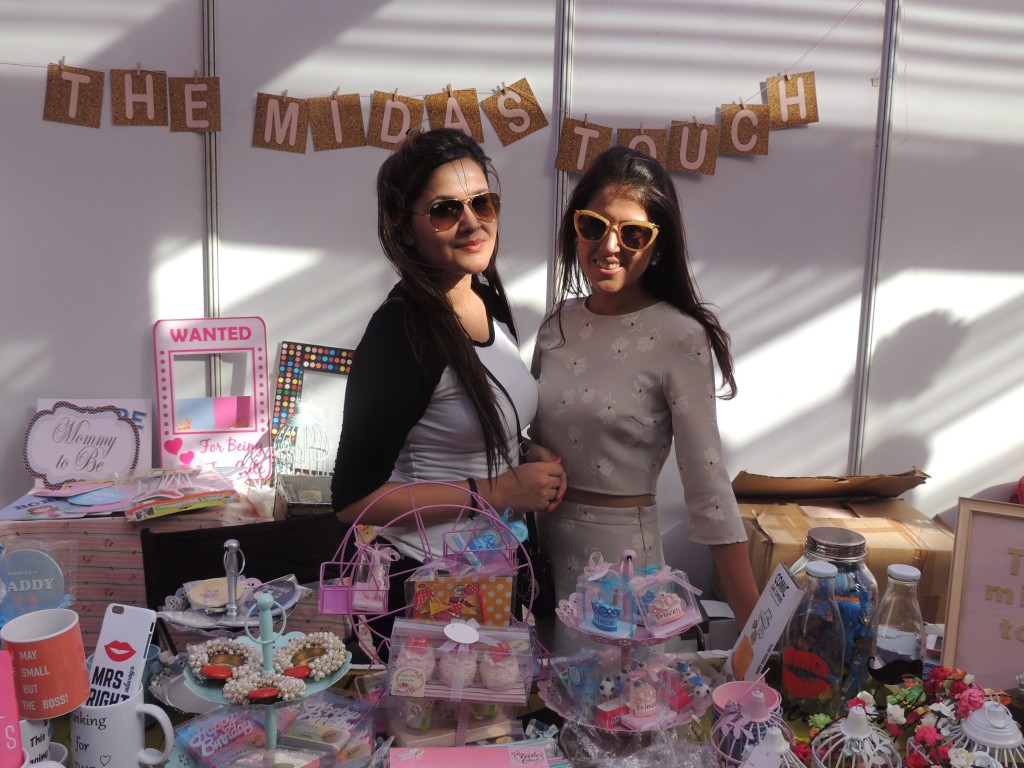 Pink Palette Stationery, Tiny Tickle Trunk, Hamster, Midas Touch by Riddhima, Confettish, Tea Time Tale Bakery , Kidology, Vibrant Hues, The Papier , Blue Bubble, Little Looms, Irta Jewellery, Moobaa, My little Berry, Ambrosia, Kiki and Fee were few of the vendors to sum up the 5 alphabet LMNOP to a lively experience.
The LMNOP Carnival cum Exhibition was successful in bringing smile and touching lives of kids in a positive manner.
Review Credit: Sonal Gupta