Bajrangi Bhaijaan, the much awaited blockbuster (as the entire Salman fancast say) is releasing on the eve of Eid-Al-Fitr with the auspicious end of the holy Ramadan & the variations in the visibility of moon in various countries. A press conference was held in Delhi at Dusit Devarana on 14th July, 2015. Present were Salman Khan, Kabir Khan, Amar Butala, Kareena Kapoor Khan, Nawazuddin Siddiqui, Adnan Sami, Mika Singh and Jubin Nautiyal.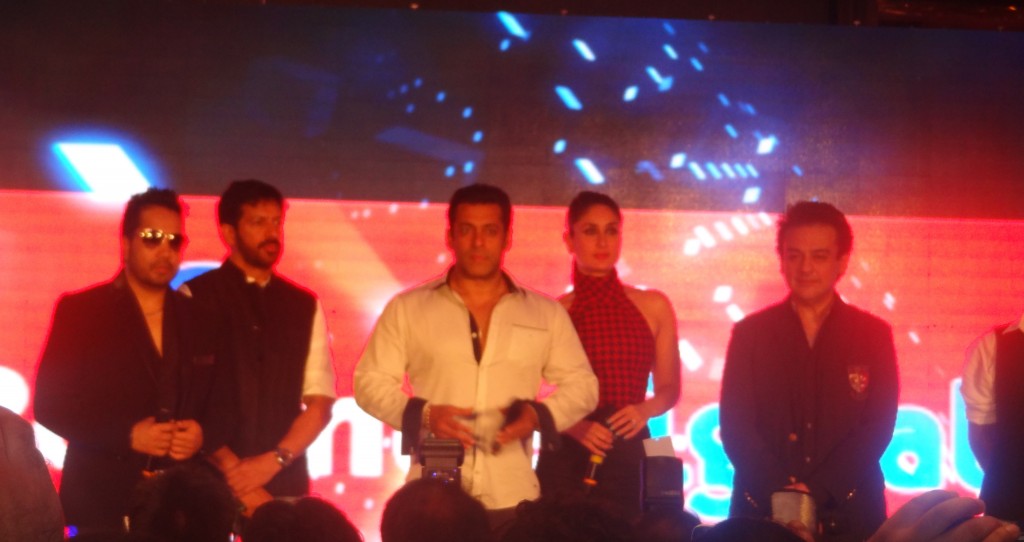 The event was great with lots of fun, masti & interactions. Salman & Kareena magic & chemistry worked & clicked with the maddening crowd & the audience. Salman looked dapper in his very white moonwalk attire along with Kareena in her red & black checks. They looked charismatic & lovely together.
Everybody danced & rocked at Salman's humour & charm who was in his best spirits. When asked his wish that Bajrangi could grant him, he answered that then he wanted an escape from the press conference then & there. What a karara jhappad right on the face!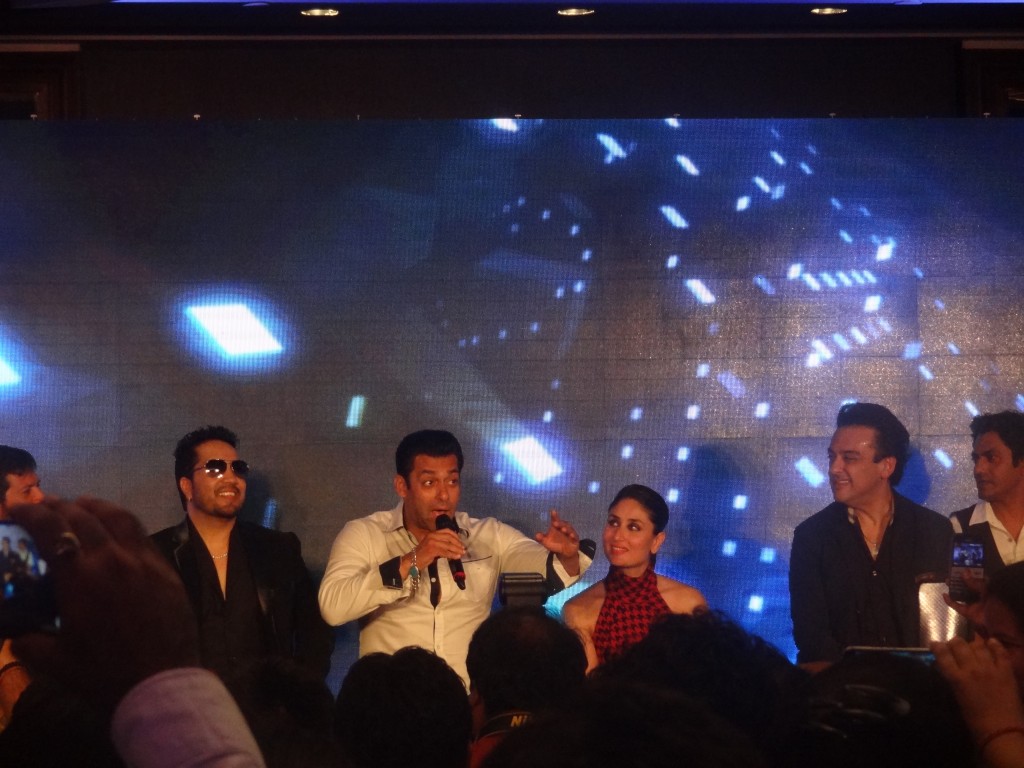 Salman changed with every film & that change got him noticed & because of that change people liked & rated his films. He became India's only godfather. All his answers were superb, sweet, talented & witty. People were in peals of laughter rolling on the floor. That's his personality, aura, charm & honesty.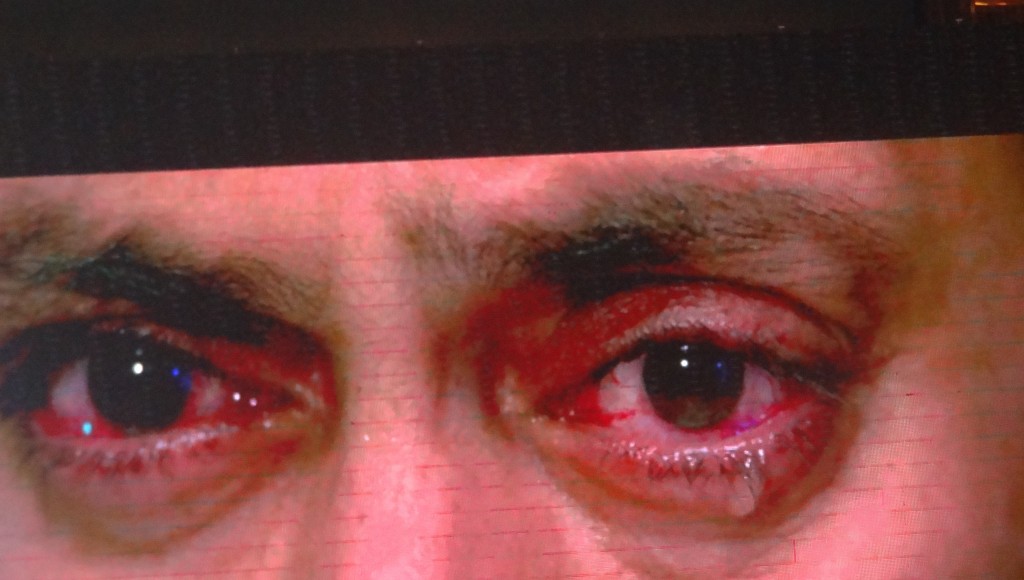 Mika was there to entertain & sang the song "Aaj Ki Party meri taraf se". He got hold of the crazy crowd with his powerful voice & humble tunes which Salman was also seen humming & singing along with him. He mentioned both the songs will be Salman's anthems & hits for at least 6 years to count. He was touched to sing & had a strong bond with Salman.
Kareena mentioned that the film is going to acclaim critical as well as commercial success.
Salman said he enjoyed shooting in Kashmir as it is a good, beautiful & picturesque place & is a part of incredible India which should be explored more.
Adnan Sami sang Bhar de Jholi at the press conference & I was all ears to the melody & sufiyat.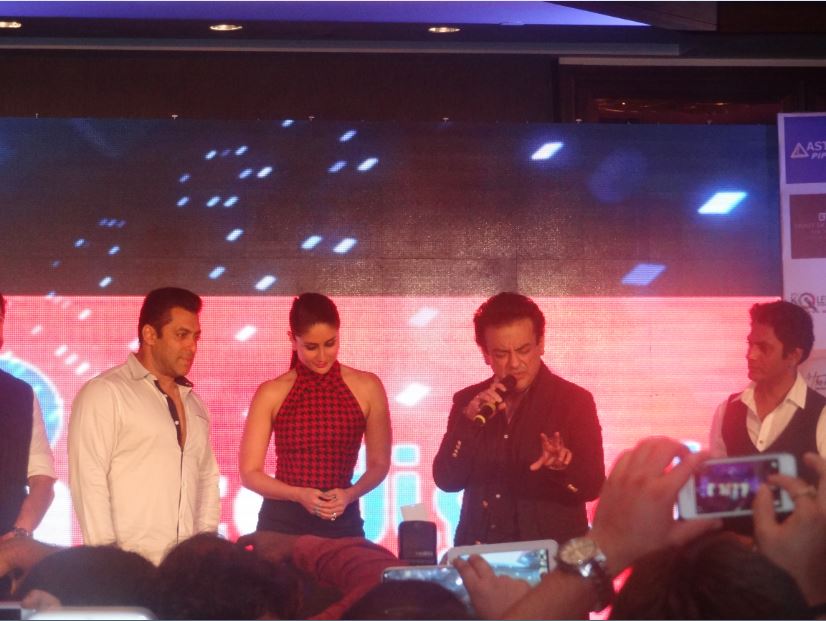 Salman also mentioned that one day he would love to be the audience as he is passionate about what he does so would direct, act, produce & at the same time review & feedback his work & potential. He added that he didn't do any preparations in advance for the movie. The strength of the film is the lovely child artist, the girl Harshali Malhotra who according to Salman is very focused & professional, innocent & talented.
Now according to Kabir Khan, he has made the movie about India & Pakistan which is a real context, with real backdrops & locations so beautiful & surreal. He added that more people connect to it & the border touches hostility.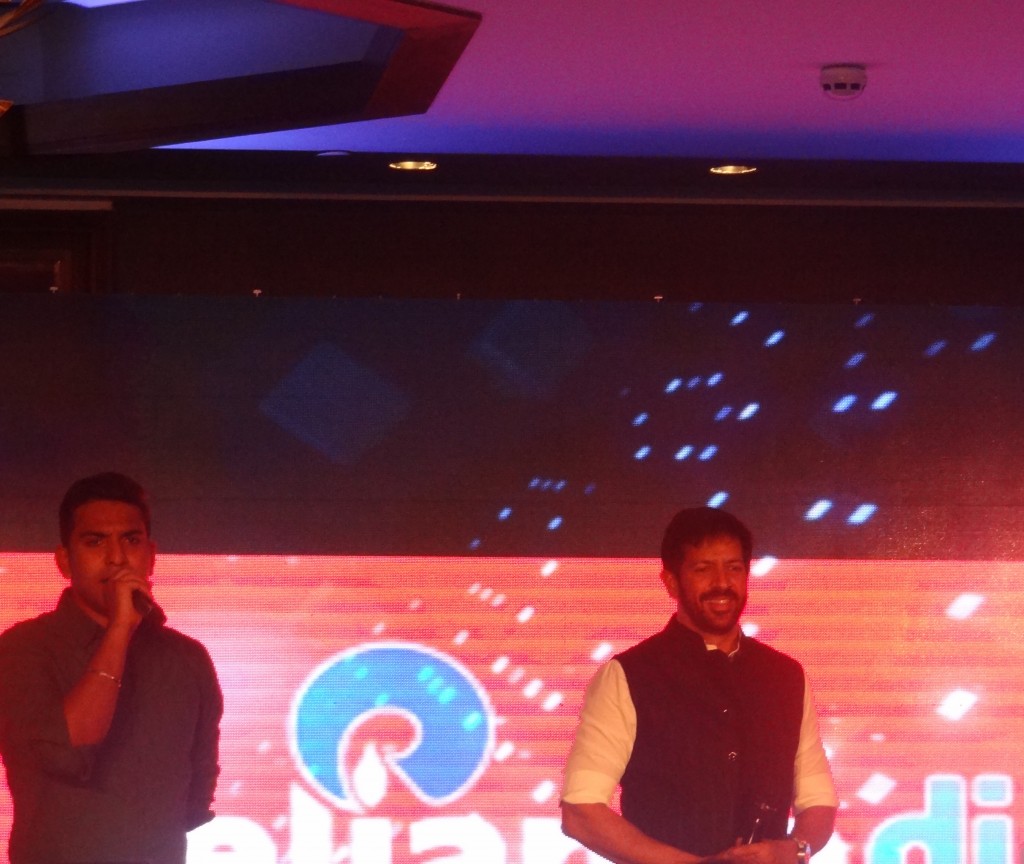 Nawazzudin Siddique mentioned that he himself is a big fan follower of Salman & only 5% he received would be enough credit of Bhaijaan on him.
So everyone just book your tickets & go for the movie as it very looks refreshing & is a pure hearted attempt to join the two nations (Indo Pak) & end the war.