A Thailand trip is incomplete without a visit to Bangkok. Hence, post our incredible time in Phuket and Krabi, our journey through Thailand led us to the bustling city of Bangkok. Our abode in the vibrant city had to be extra special and hence we chose Montien Surawong Hotel. Nestled in the heart of Silom, Bangkok's most vibrant and exciting district, it is close to all the major tourist attractions, including the Grand Palace, Wat Pho, and the Jim Thompson House. After all, sightseeing and shopping in Bangkok has its own charm. 
Montien Hotel Surawong Bangkok is a historic hotel that has been transformed into a modern lifestyle hotel. Originally built in 1967, the hotel has a rich history attached to it. Renovated in 2019, the hotel got a makeover and was transformed to a modern lifestyle hotel keeping its key attributes and aesthetics aligned. The design is breathtakingly beautiful.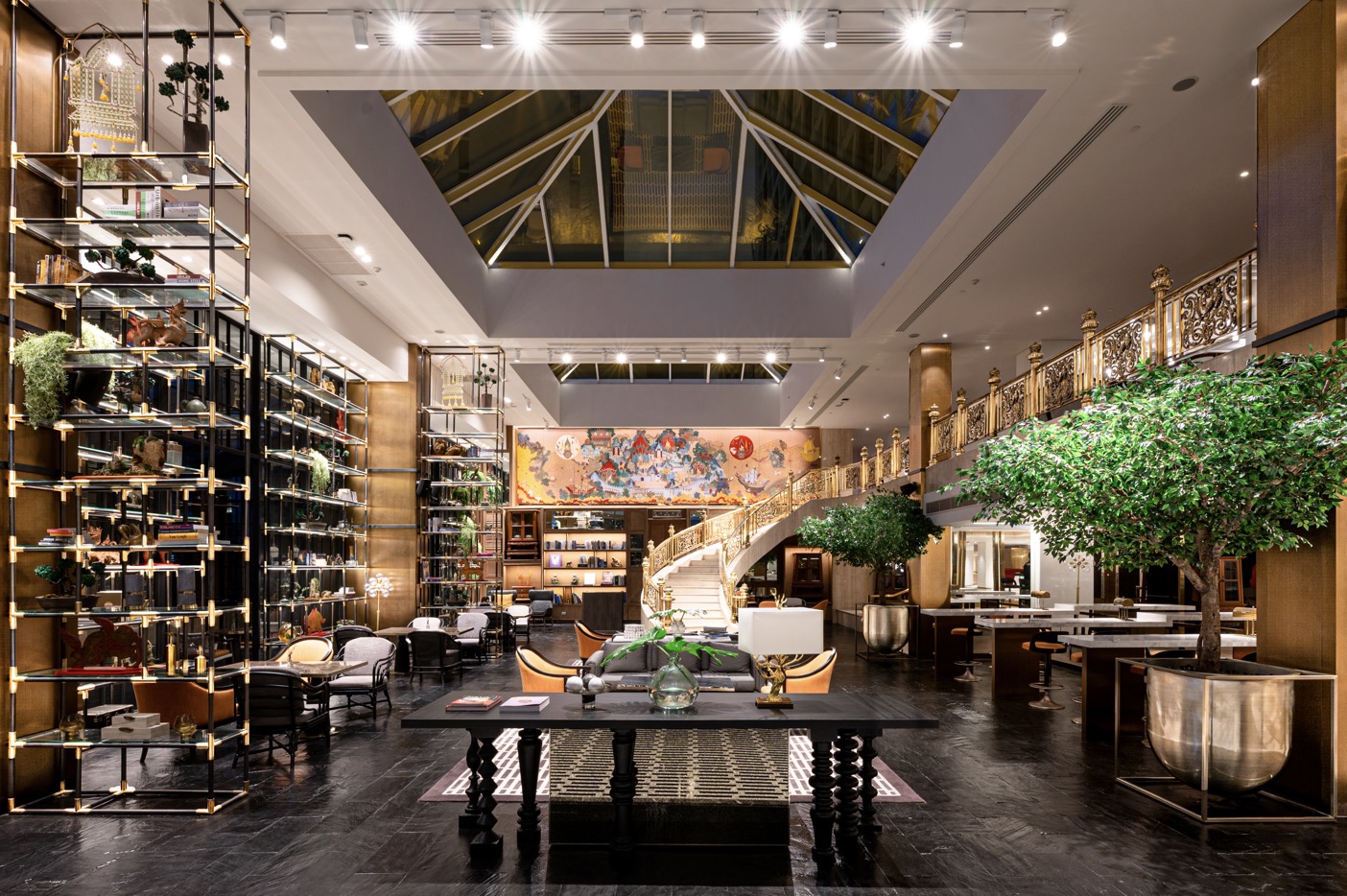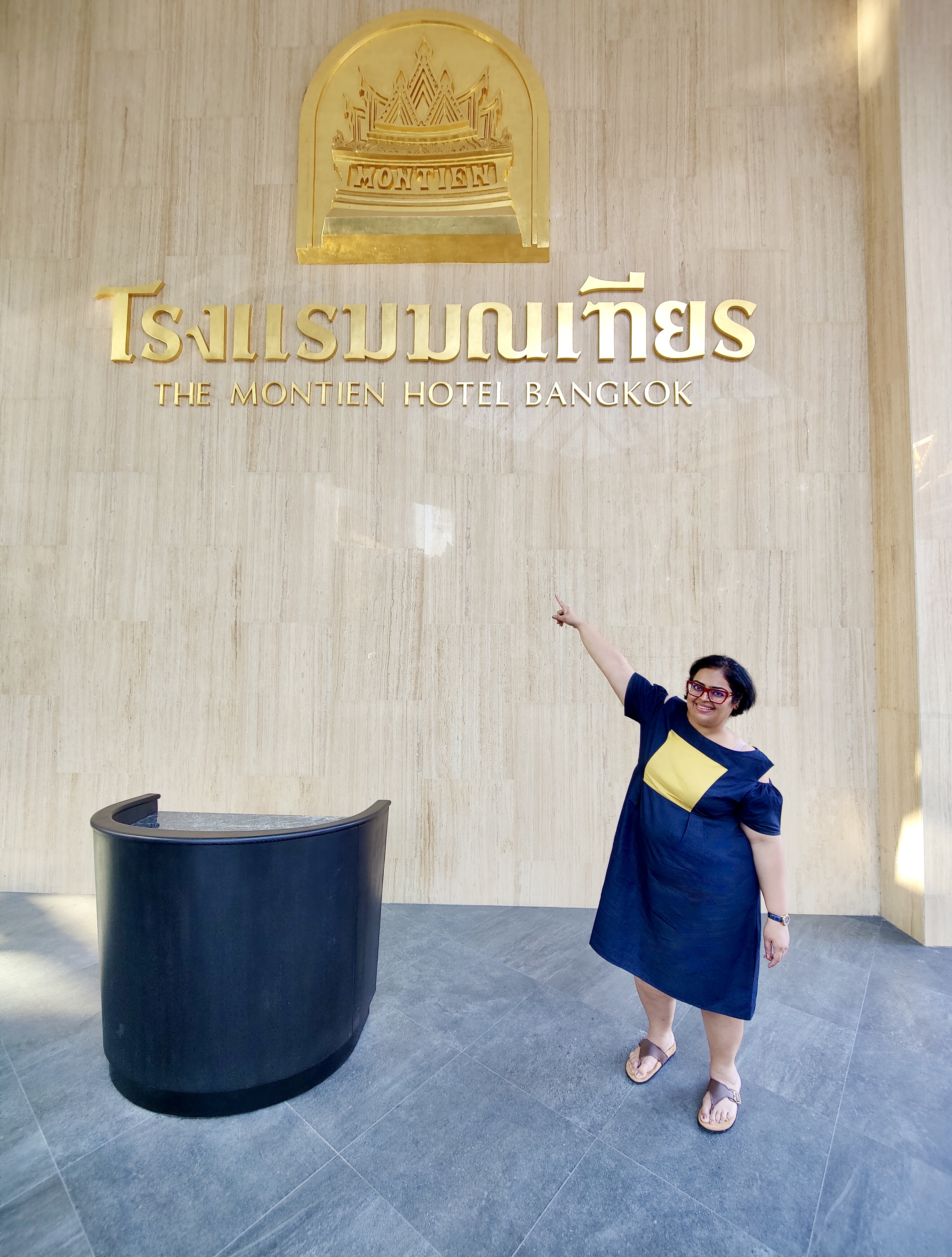 Blending timeless Thai style with a contemporary attitude, the exquisite hotel offers a haven of luxury and comfort. From the moment we entered the recently renovated lobby, aptly named with the concept of 'Revival of the Original,' we were greeted with warmth and elegance by the caring staff of the hotel.. The lobby is just so elegant and pretty- with high ceilings and beautiful chandeliers with a lot of beautiful elements.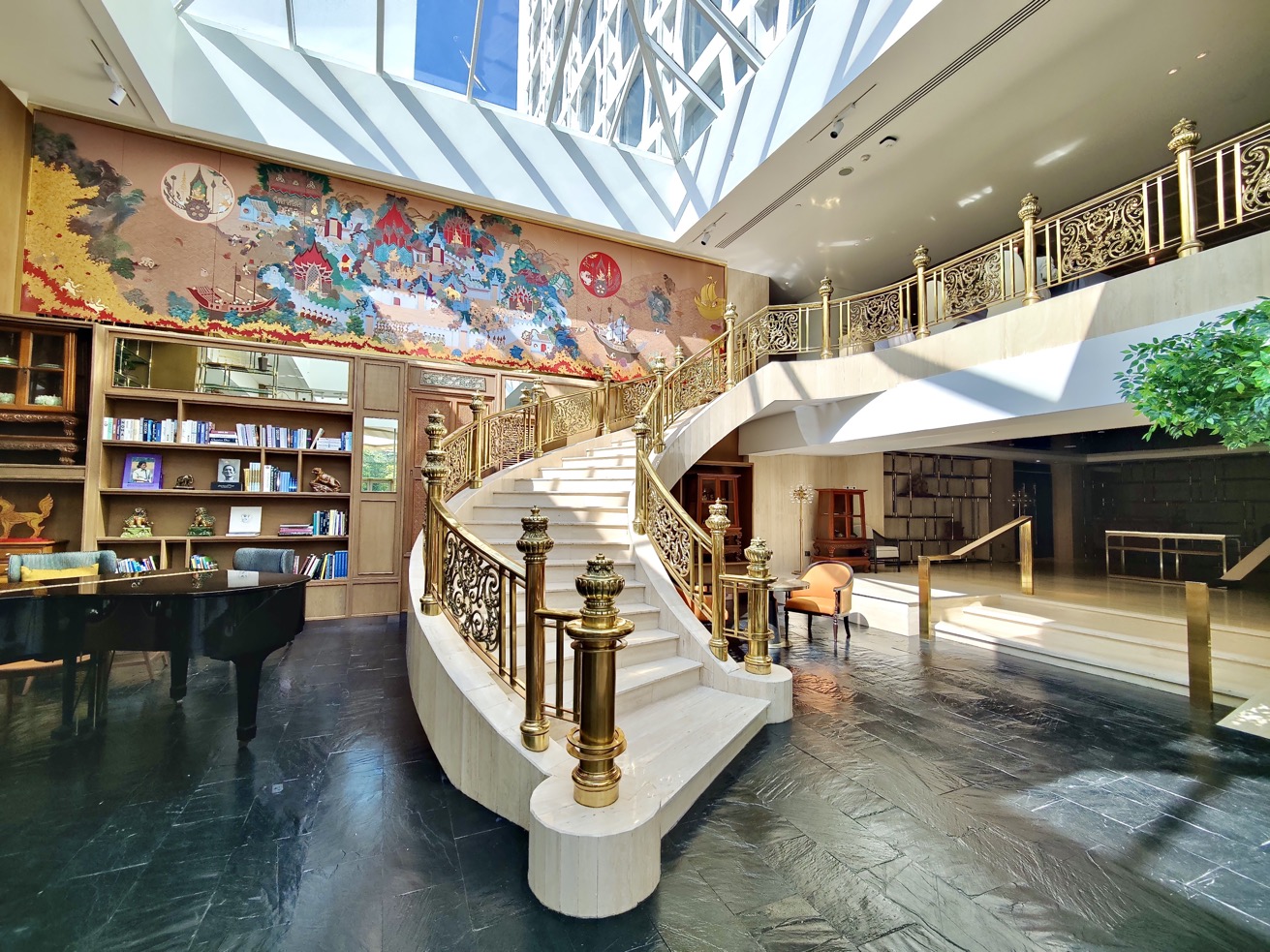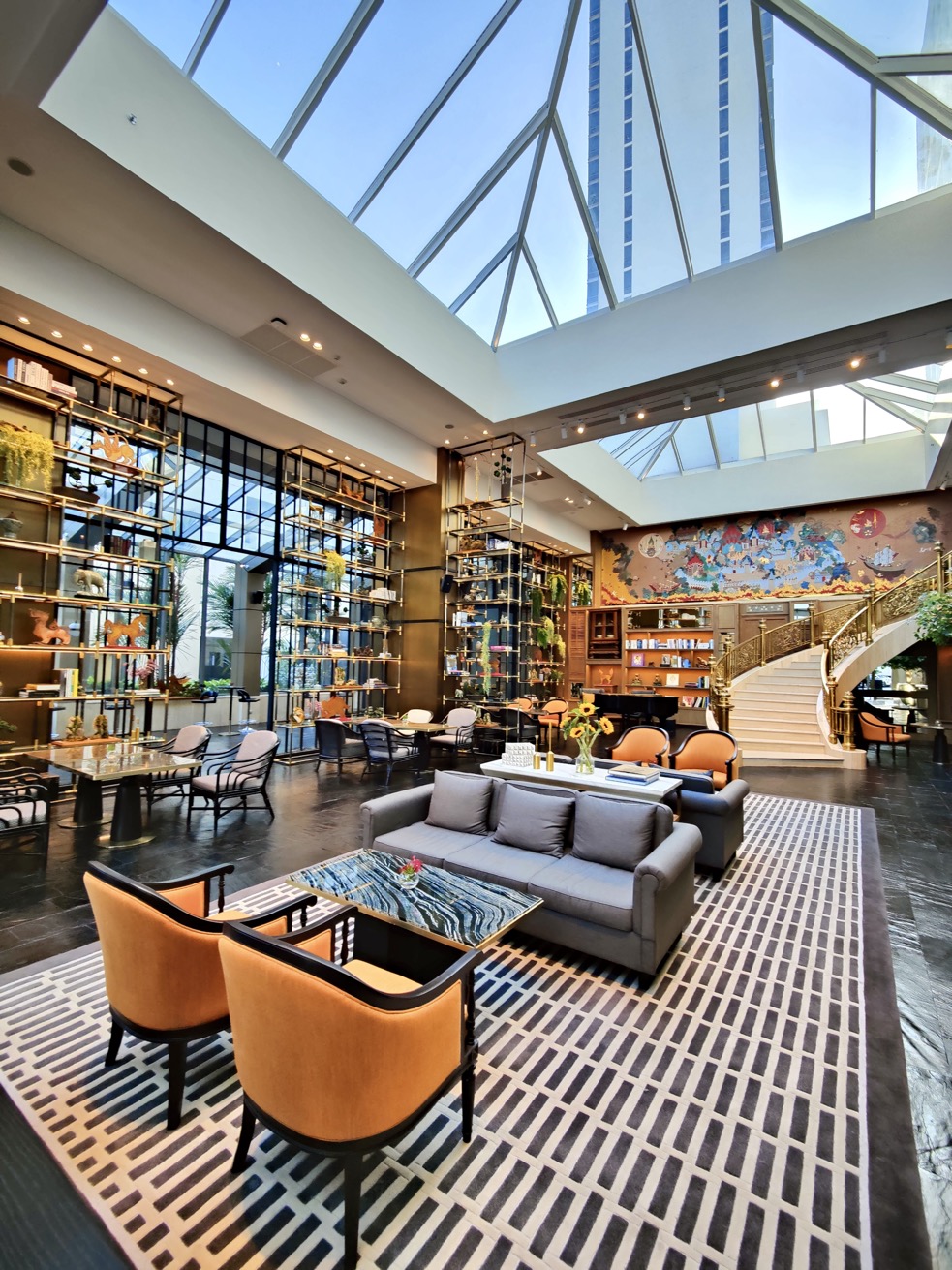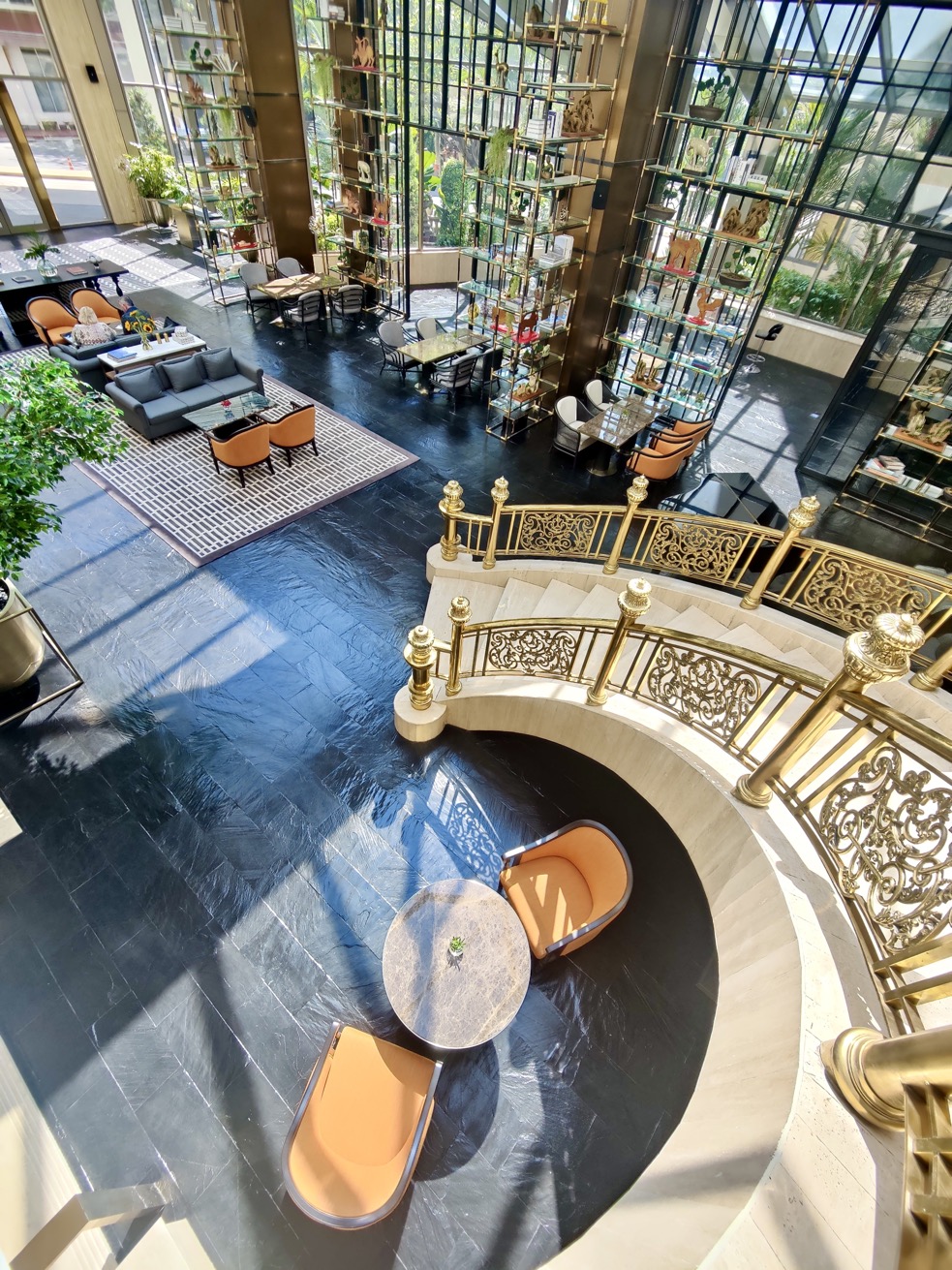 While we checked in, we were greeted by Pierre-Andre Pelletier, the Area General Manager of the hotel who was a true gentleman.
We were then taken to our rooms. Montien Surawong Hotel Bangkok boasts 475 generously spacious rooms, each designed to cater to the needs of the modern traveler while paying homage to Thai traditions.
For a family of 5, we chose 2 different category of rooms to make our experience even more fruitful. The Junior Suite with two large double bed honestly had the biggest beds. 2 people could easily sleep on the single bed. The elegant room boasted of a lot of natural light with every amenity one could think of. From a relaxing couch, table, TV, lamp, refrigerator, tea/ coffee maker to toiletries kept in the sparkling white bathroom which also had a bathtub. I loved the sense of space that was created in the room. The room's captivating ambiance was enhanced by the artworks of legendary Thai artist Paiboon Suwannakudt, infusing the space with a sense of artistic heritage.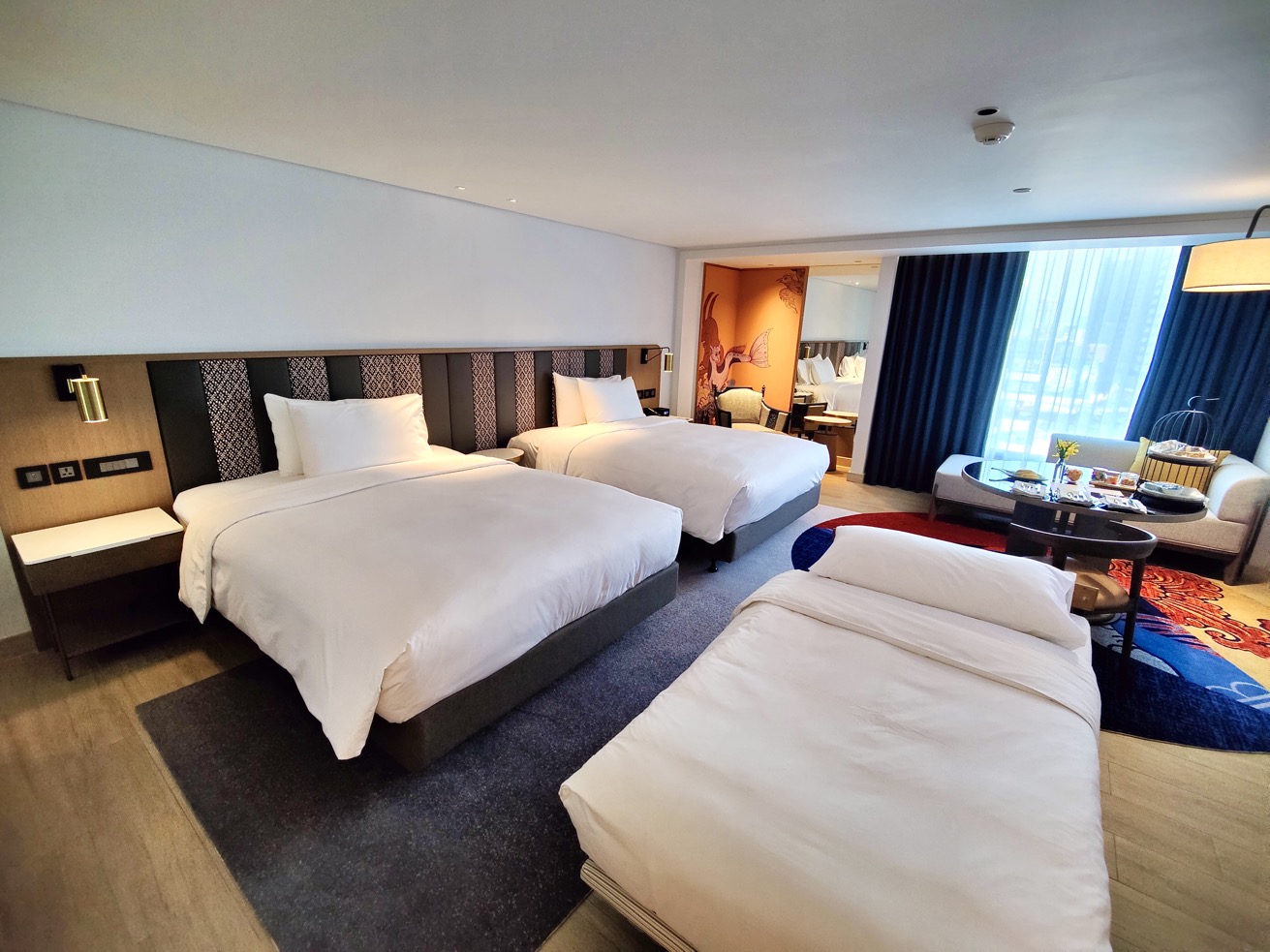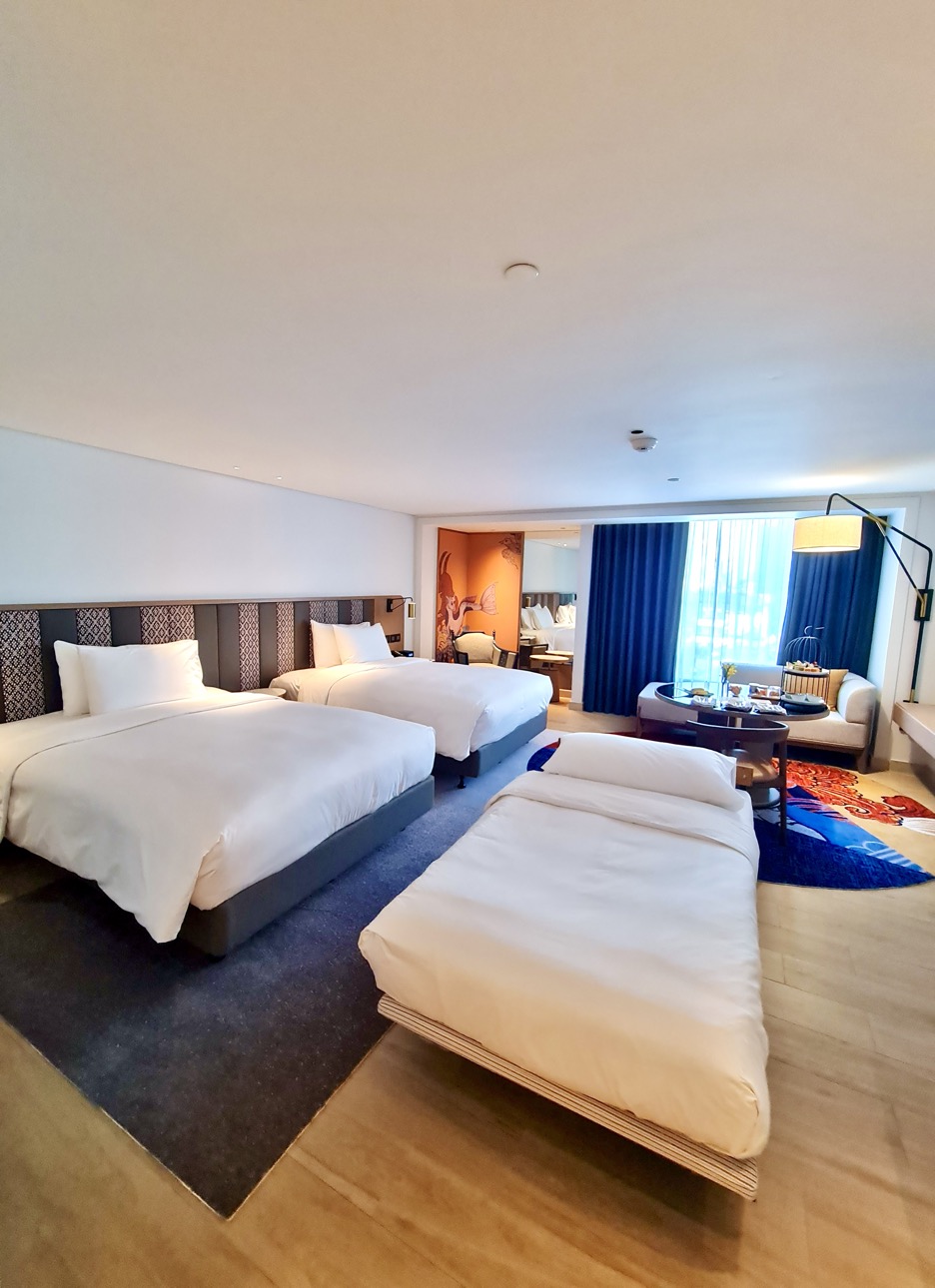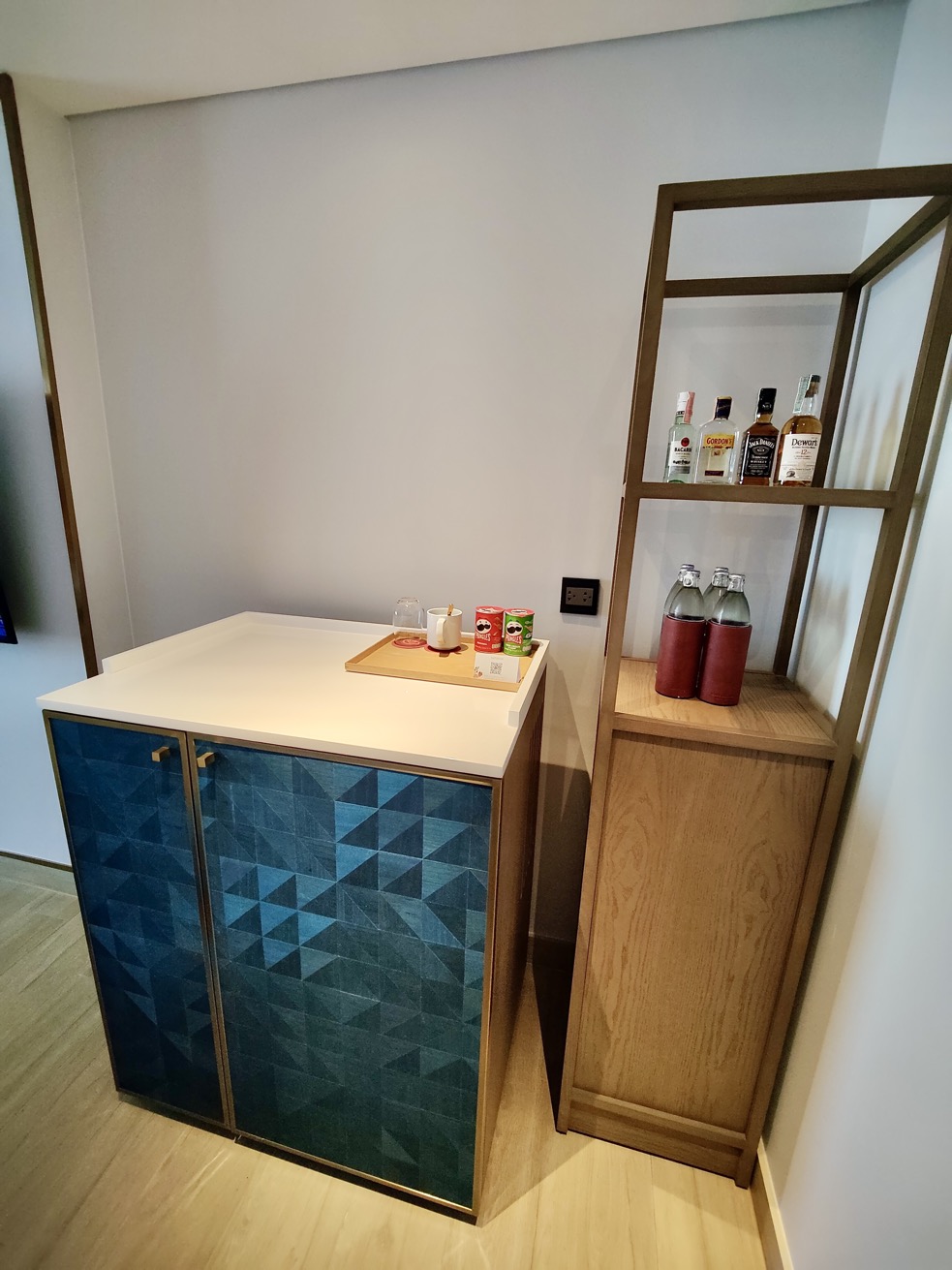 The artistic wall kept the attributes of the hotel intact and made the room even more attractive. The room looked so vivid and wide. The Thai Khomapastr fabric accents added a touch of local charm, creating an atmosphere that was distinctly Thai. Spanning an impressive 56 sqm, it exuded elegance and refinement with a view to cherish.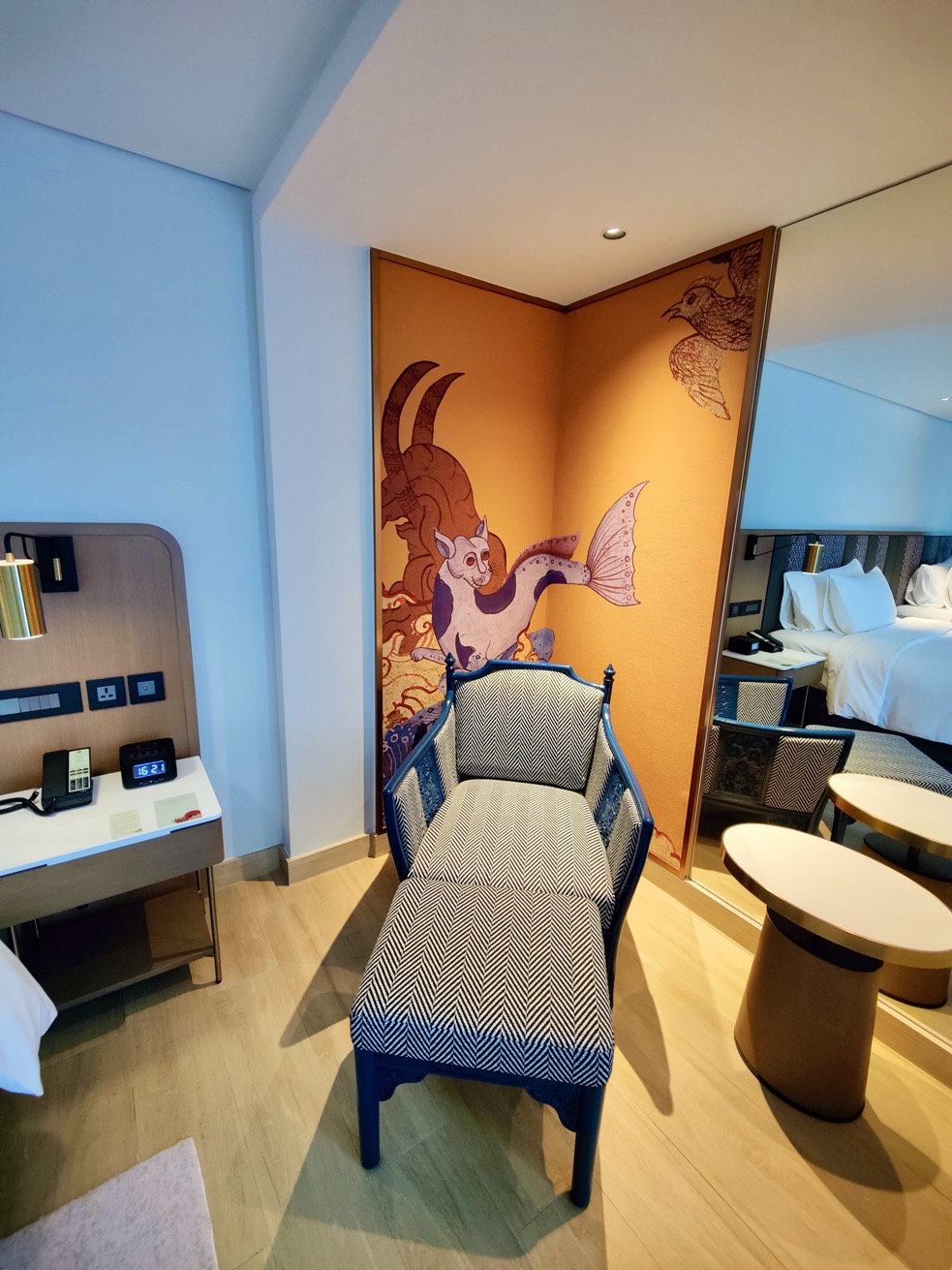 The suite also featured a soaking bathtub, where we could unwind and rejuvenate after a day of exploration. The bathroom was stocked with charcoal toiletries, and there was a hair dryer and an iron and ironing board were available upon request. The presence of a TOTO washlet and a vanity desk added convenience and luxury to our stay. We marveled at the thoughtful design and attention to detail that made our experience truly memorable.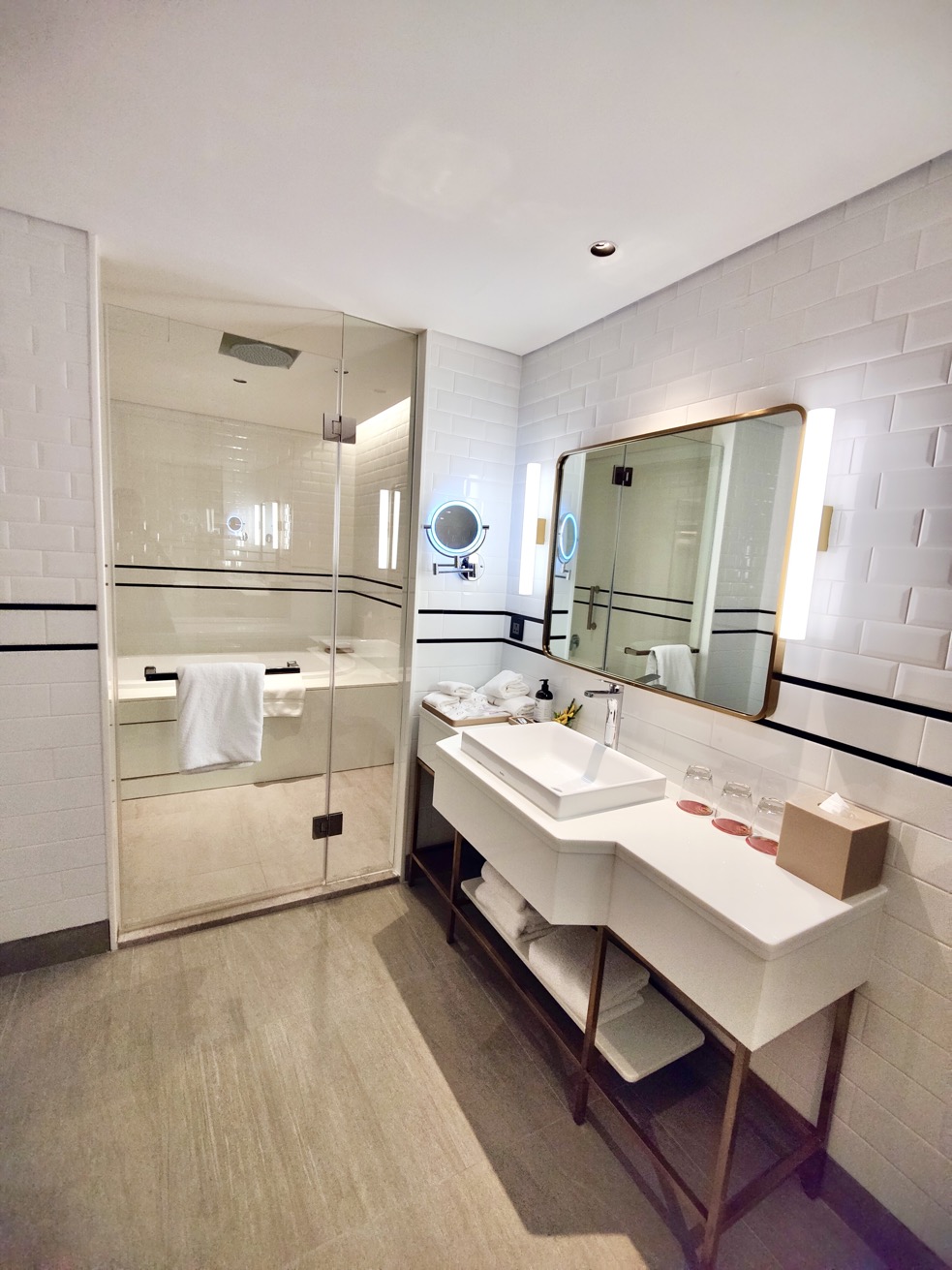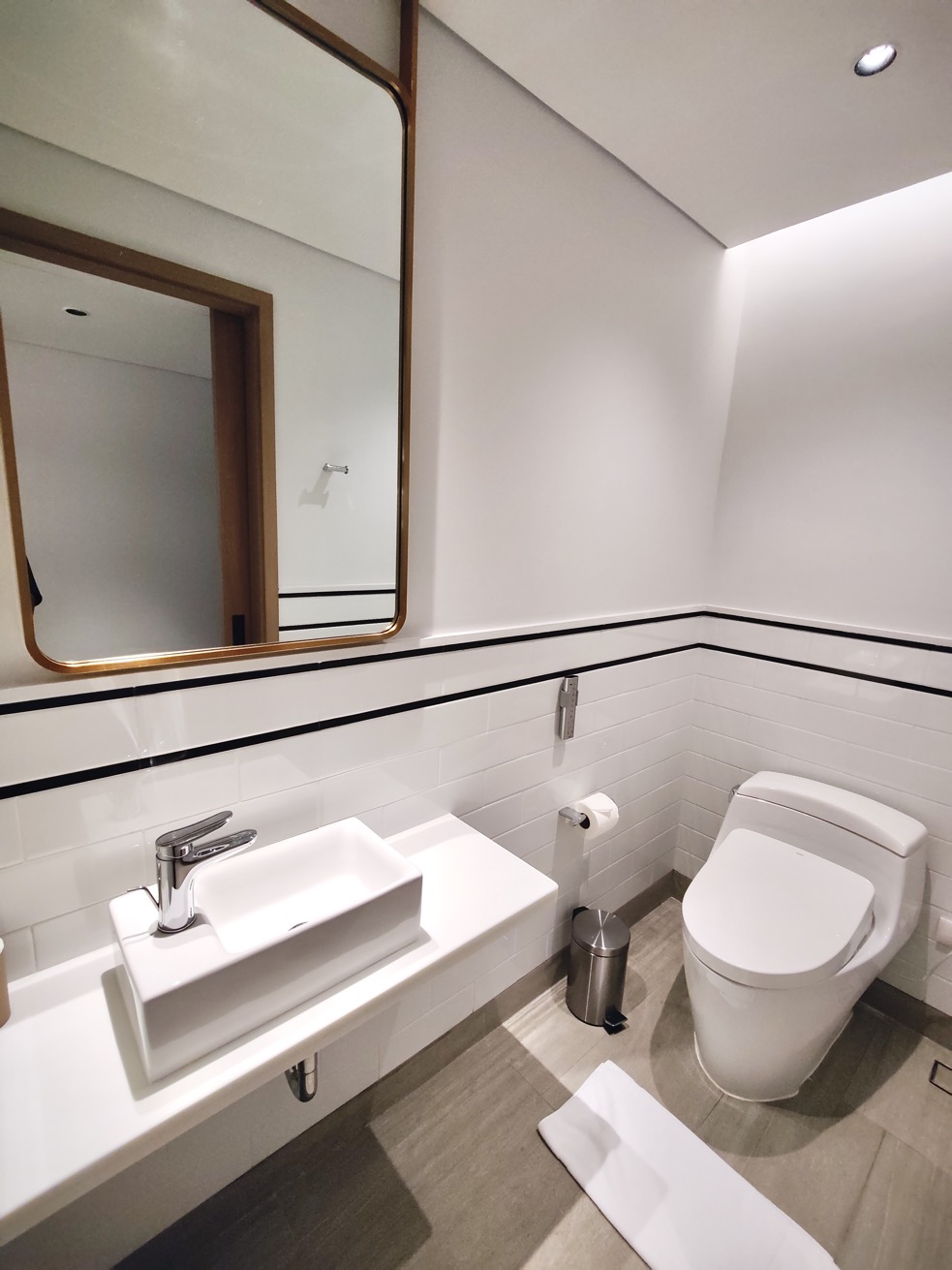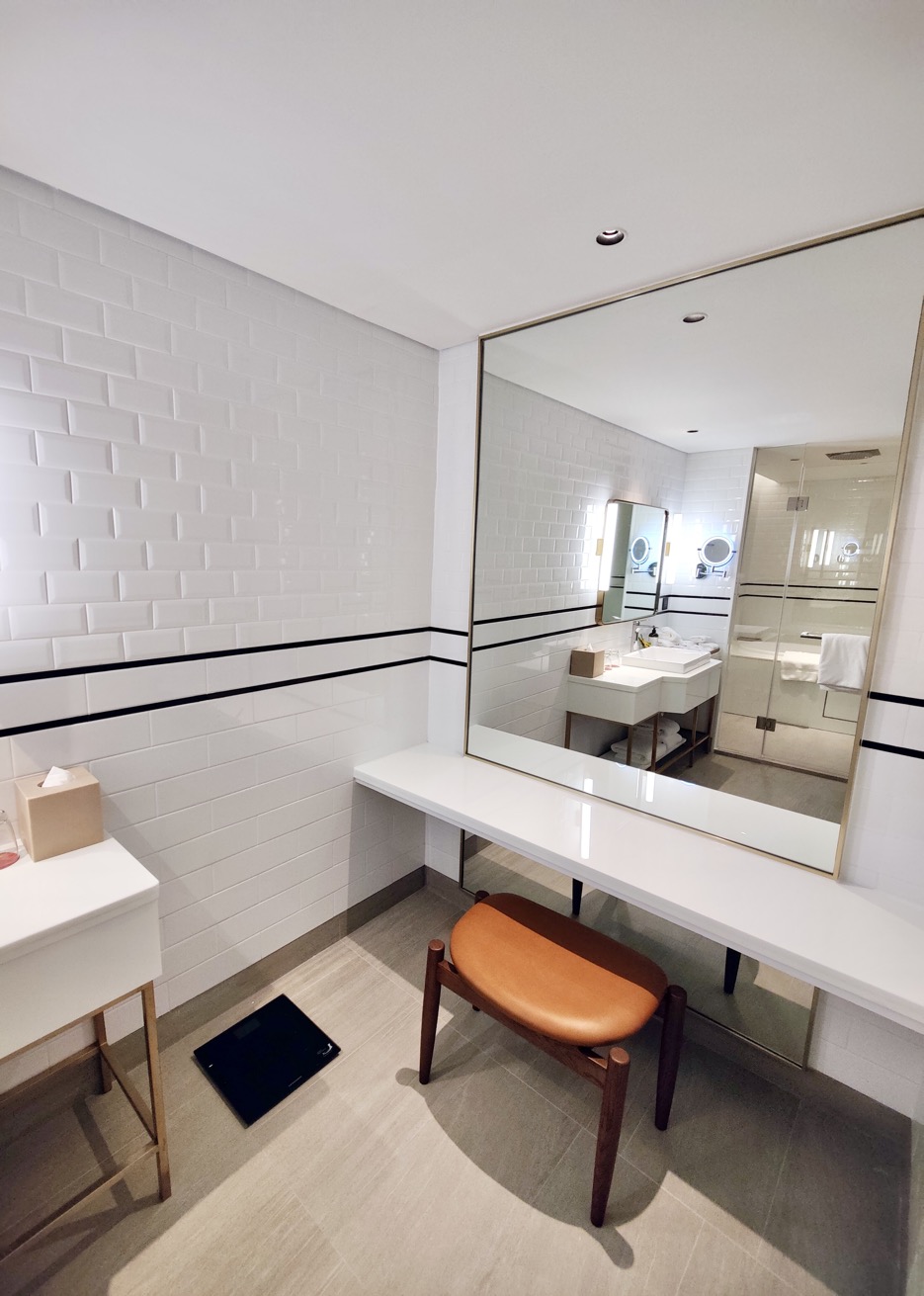 A wonderful surprise was welcome goodies kept in the room. The Thai sweets and savouries were so delicious. There was also a personalised welcome note from the General Manager.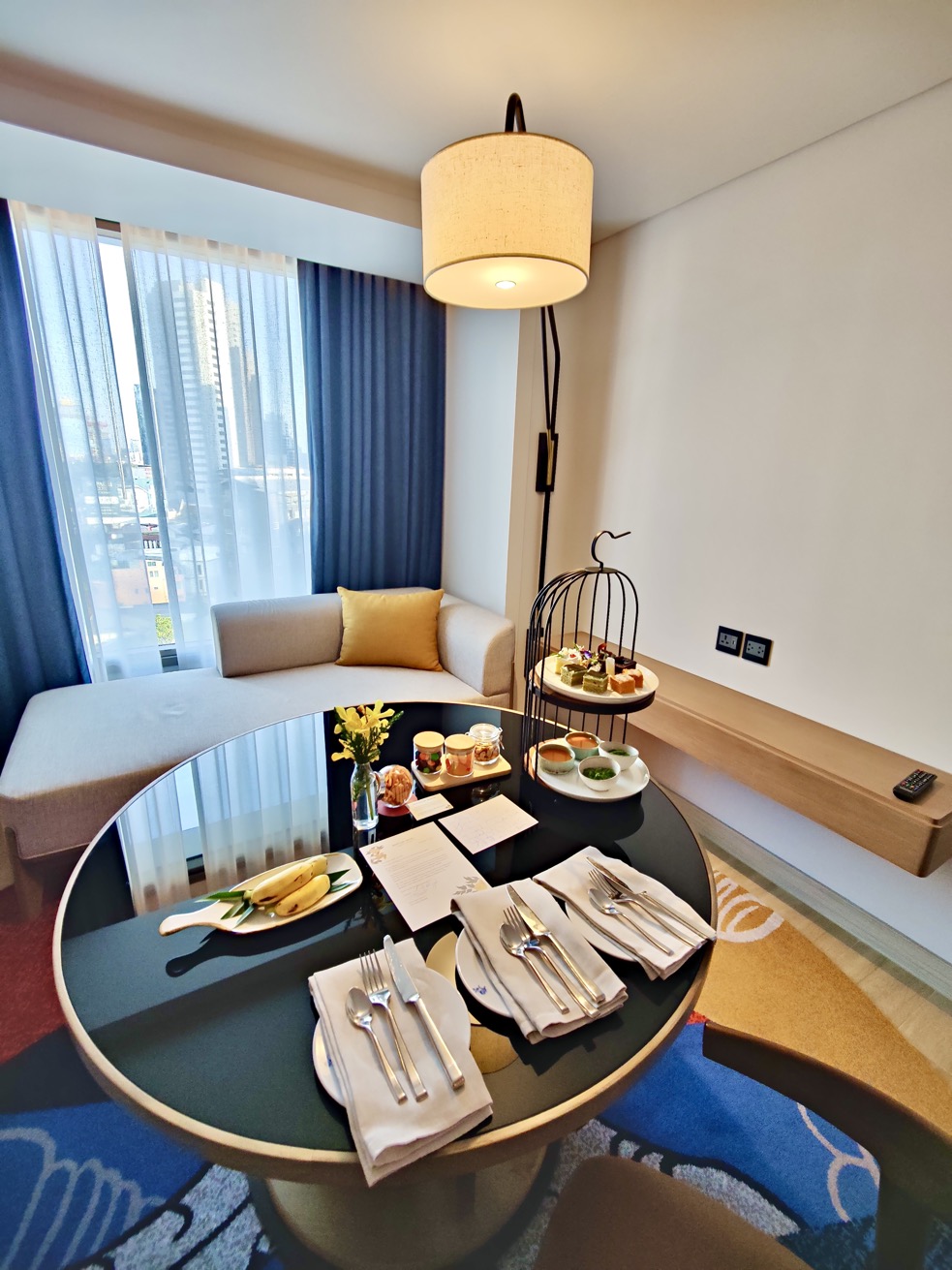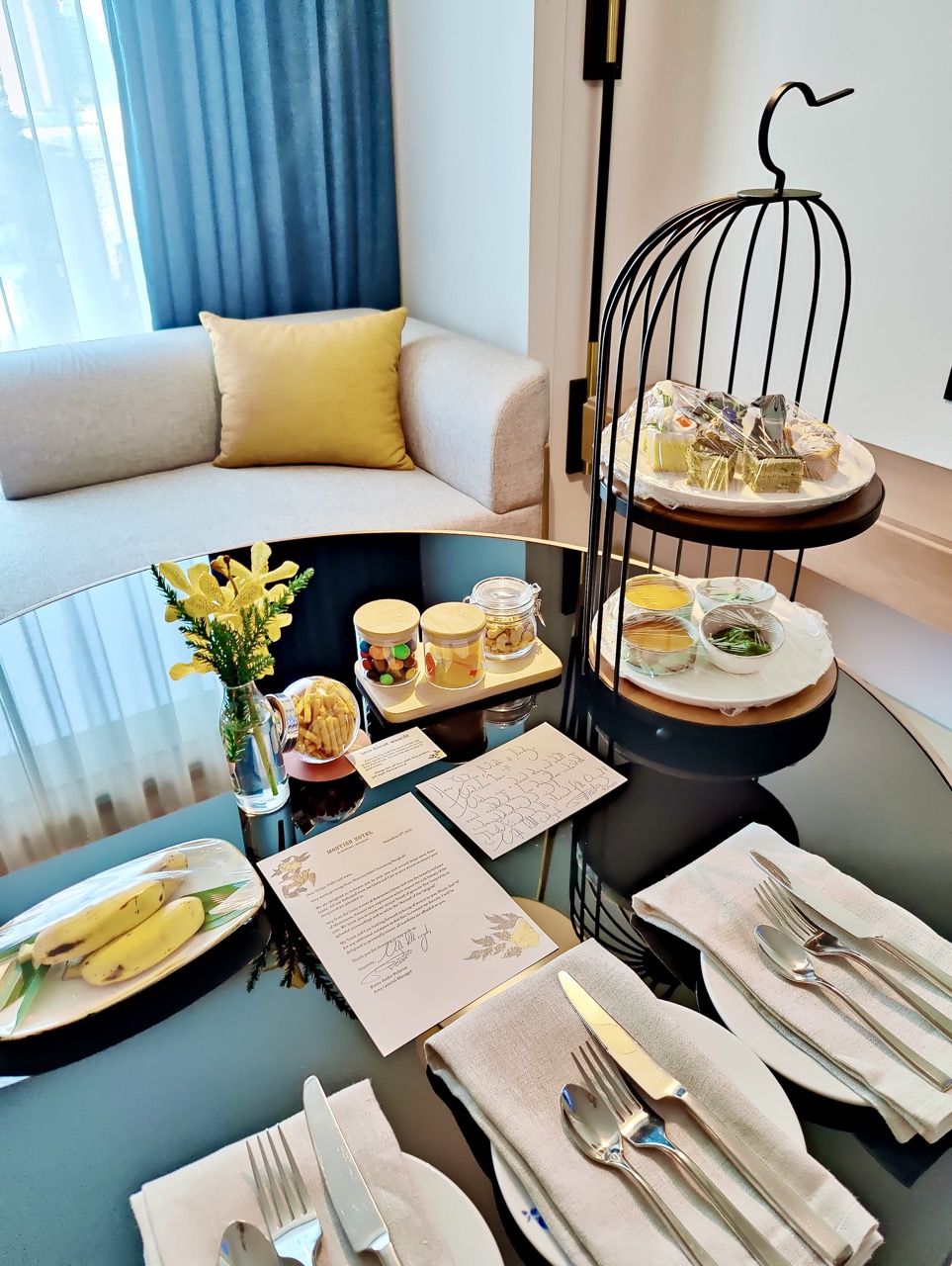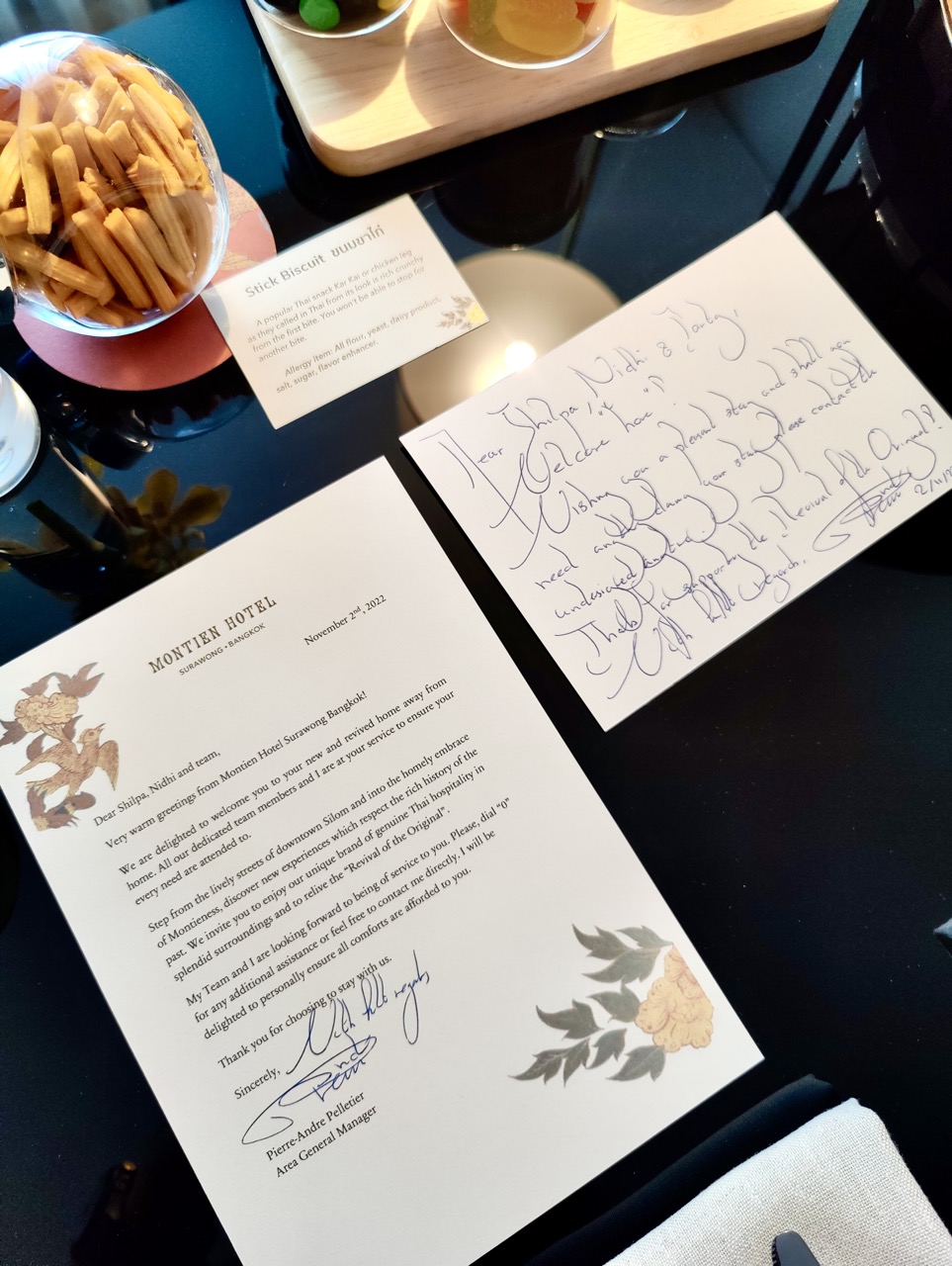 During our stay we loved the hotel's commitment to preserving its artistic heritage while embracing a modern lifestyle.
Next we headed to the Premier King room. It was no less of a marvel as compared to the Junior Suite. It's just that the two large bed were replaced by an extra-large double bed. Rest of the amenities remained the same except the size of the room. Obviously the room was smaller than the suite. It encompassed 32 sqm of cozy retreat that exuded tranquillity. The room's modern design, combined with the artistic touches, created a soothing ambiance that enveloped us in comfort.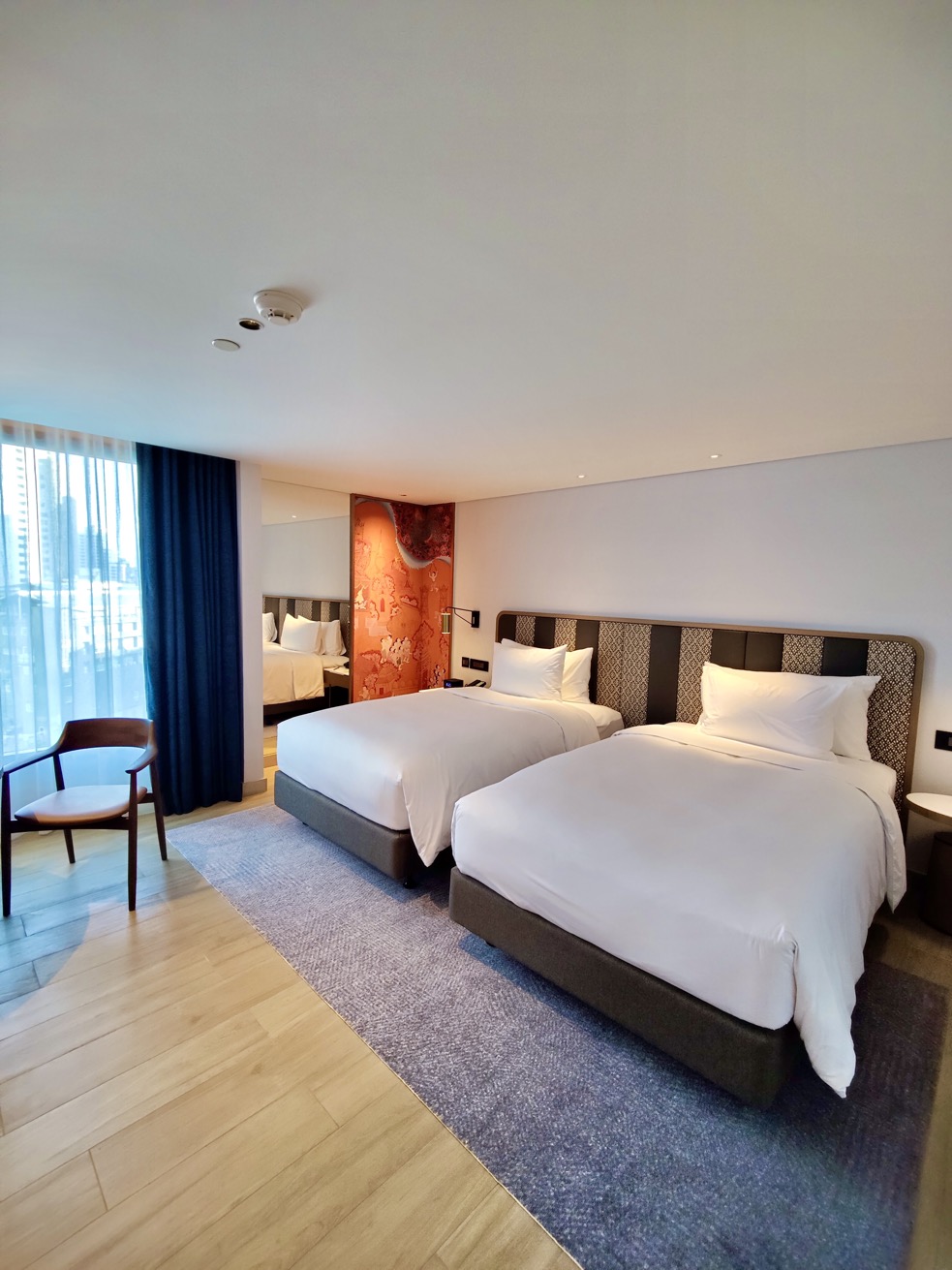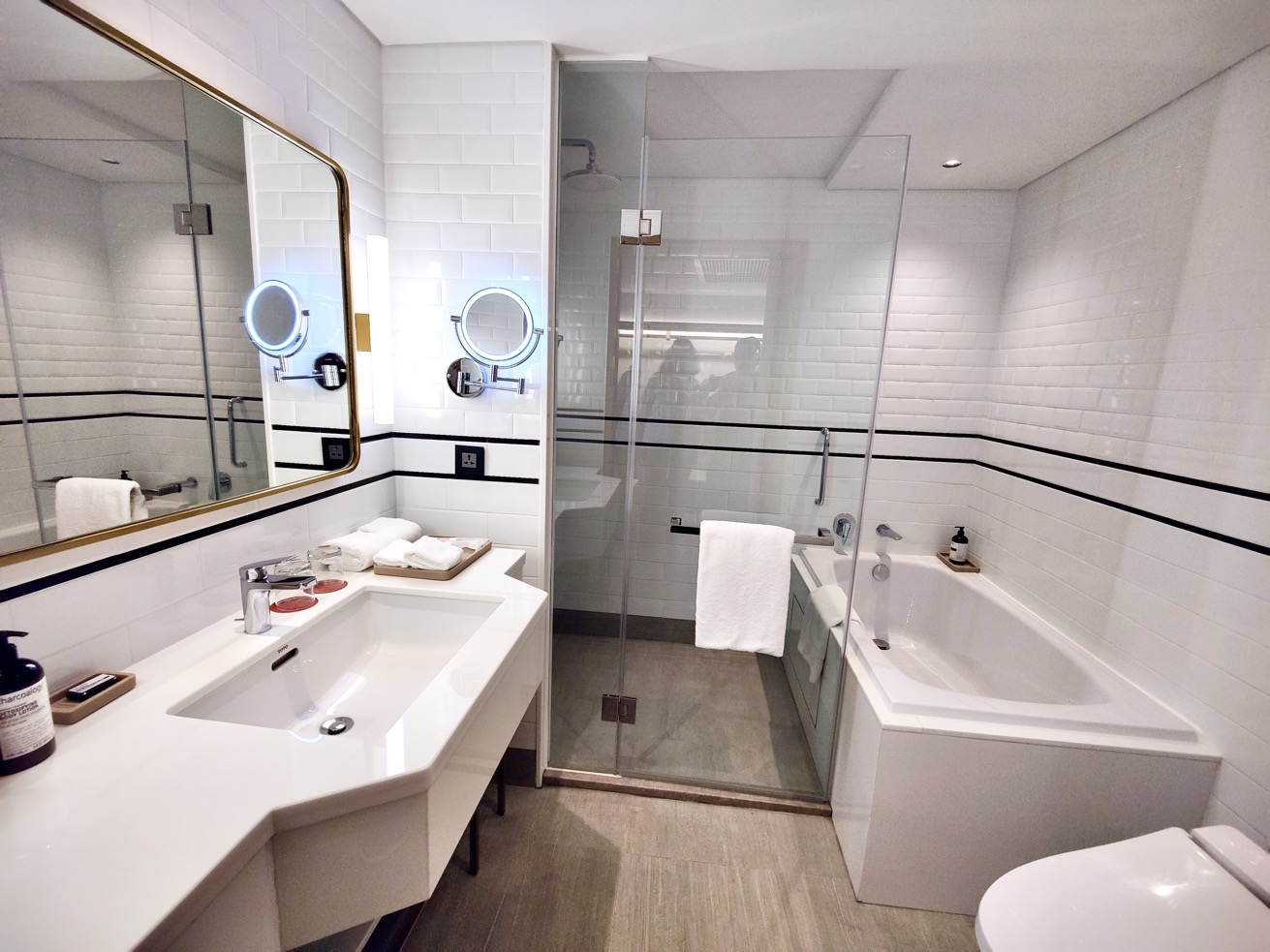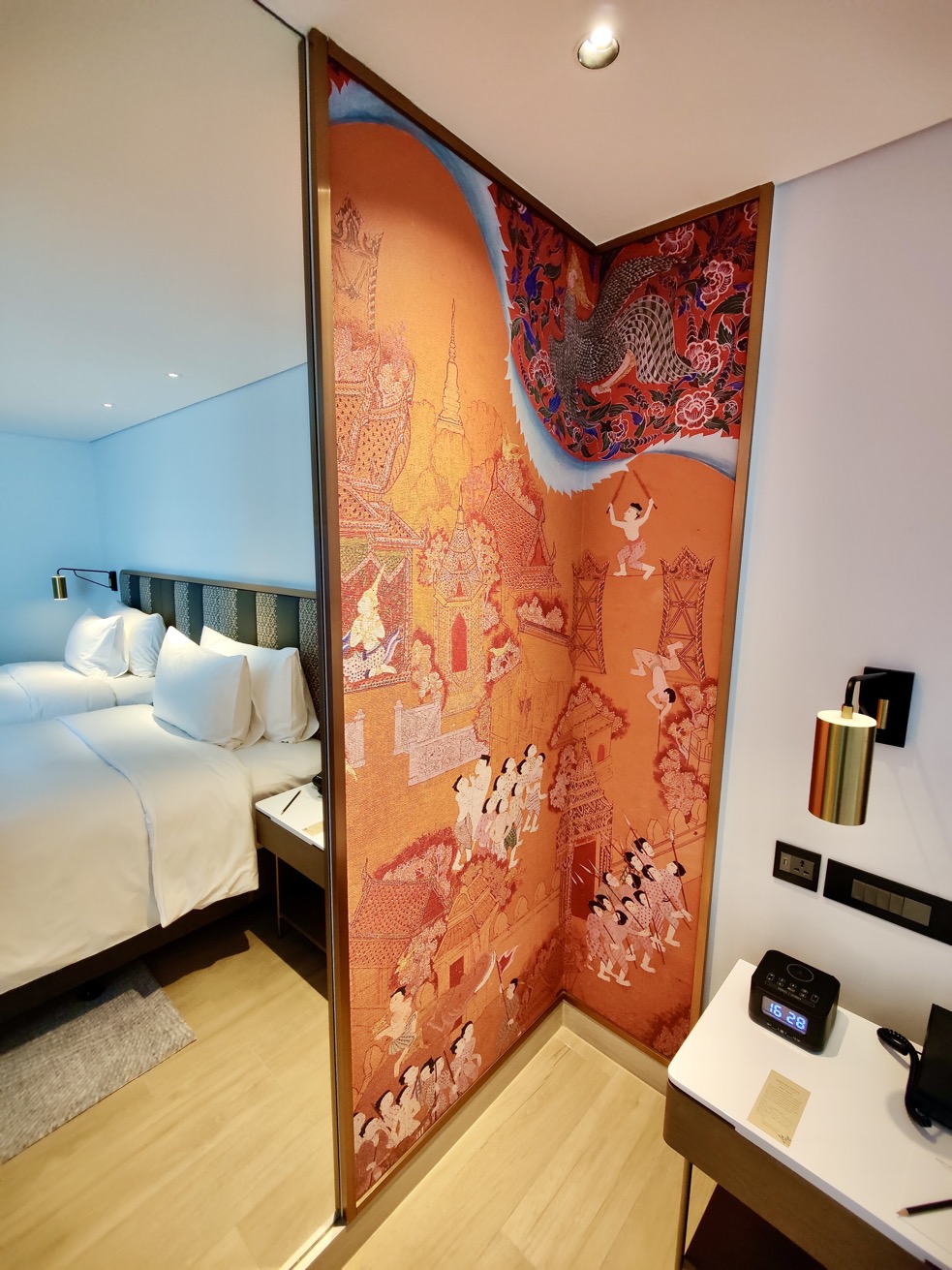 It's time I tell you about the delicious food we had at the hotel. Food holds a special place in my heart whether I am travelling or not. Thailand is a foodies paradise but what we had at Montien was irresistible and world famous.
Our culinary journey in Thailand reached its peak at Ruenton, Montien's award-winning Thai Chinese eatery within the hotel. Recognized by Michelin as one of the best of its kind, Ruenton takes authentic Thai/Chinese street food to new heights, captivating guests with a perfect blend of authentic flavors and contemporary presentation.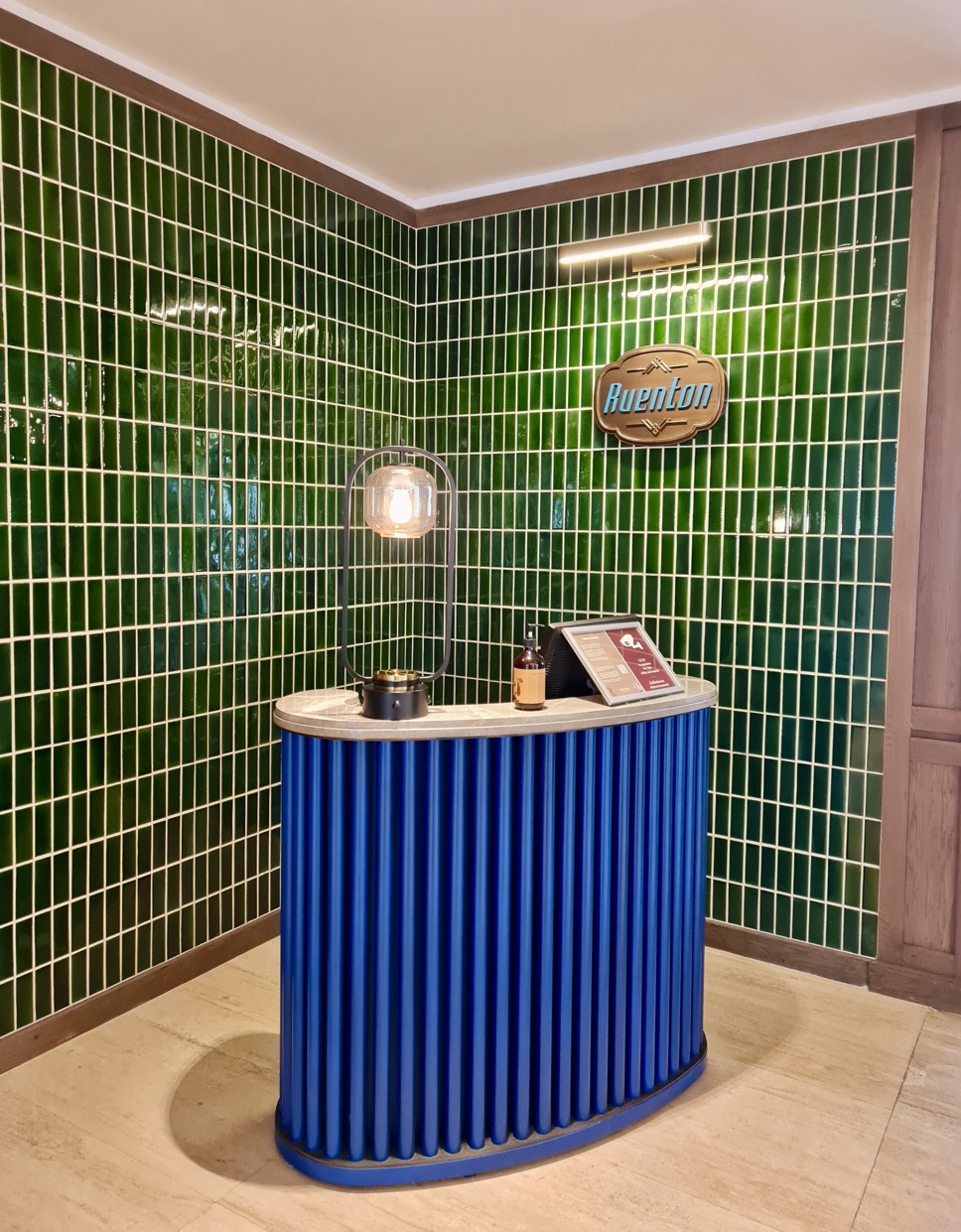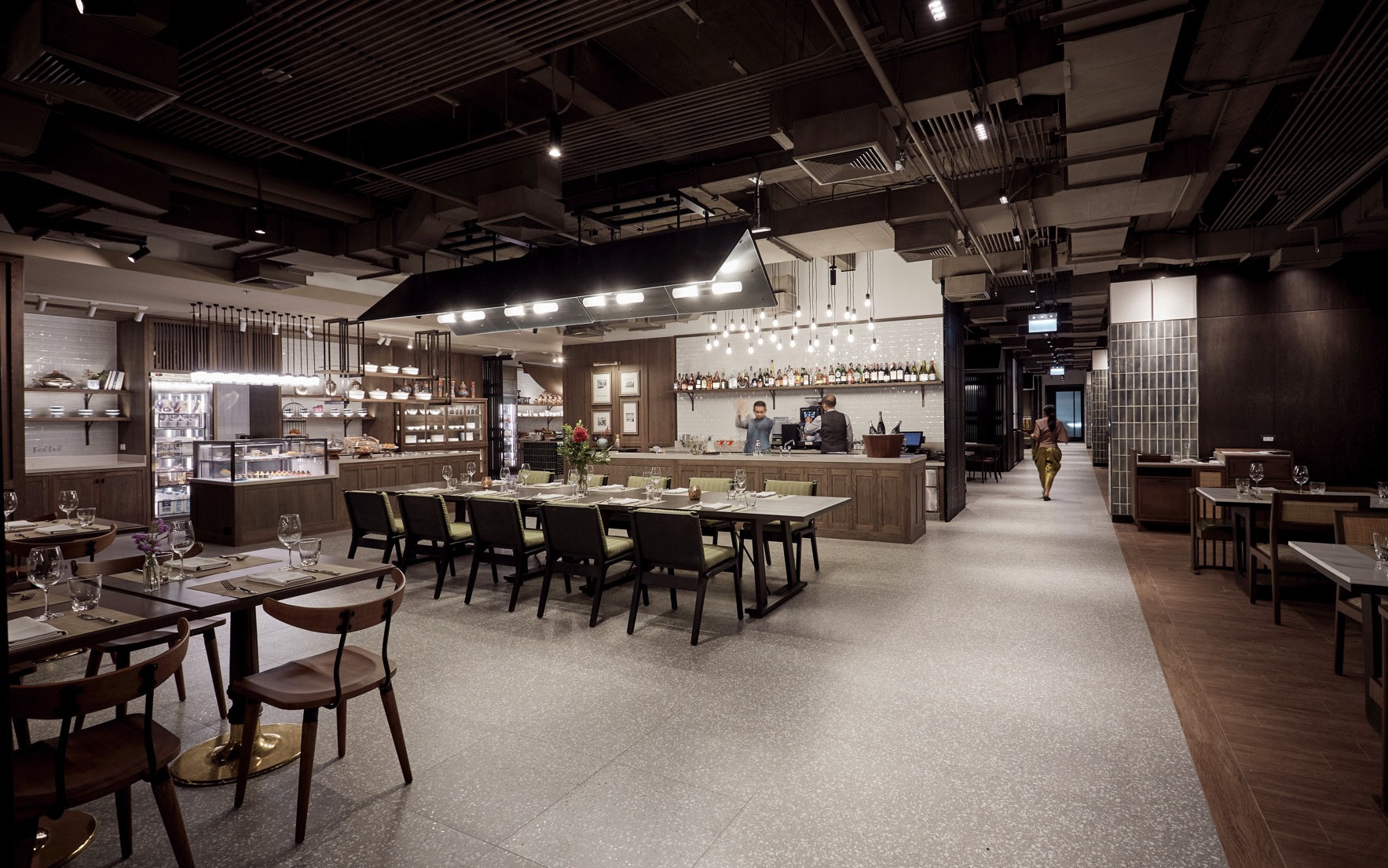 We indulged in the delectable cuisine at Ruenton immersing ourselves in the hotel's exceptional hospitality.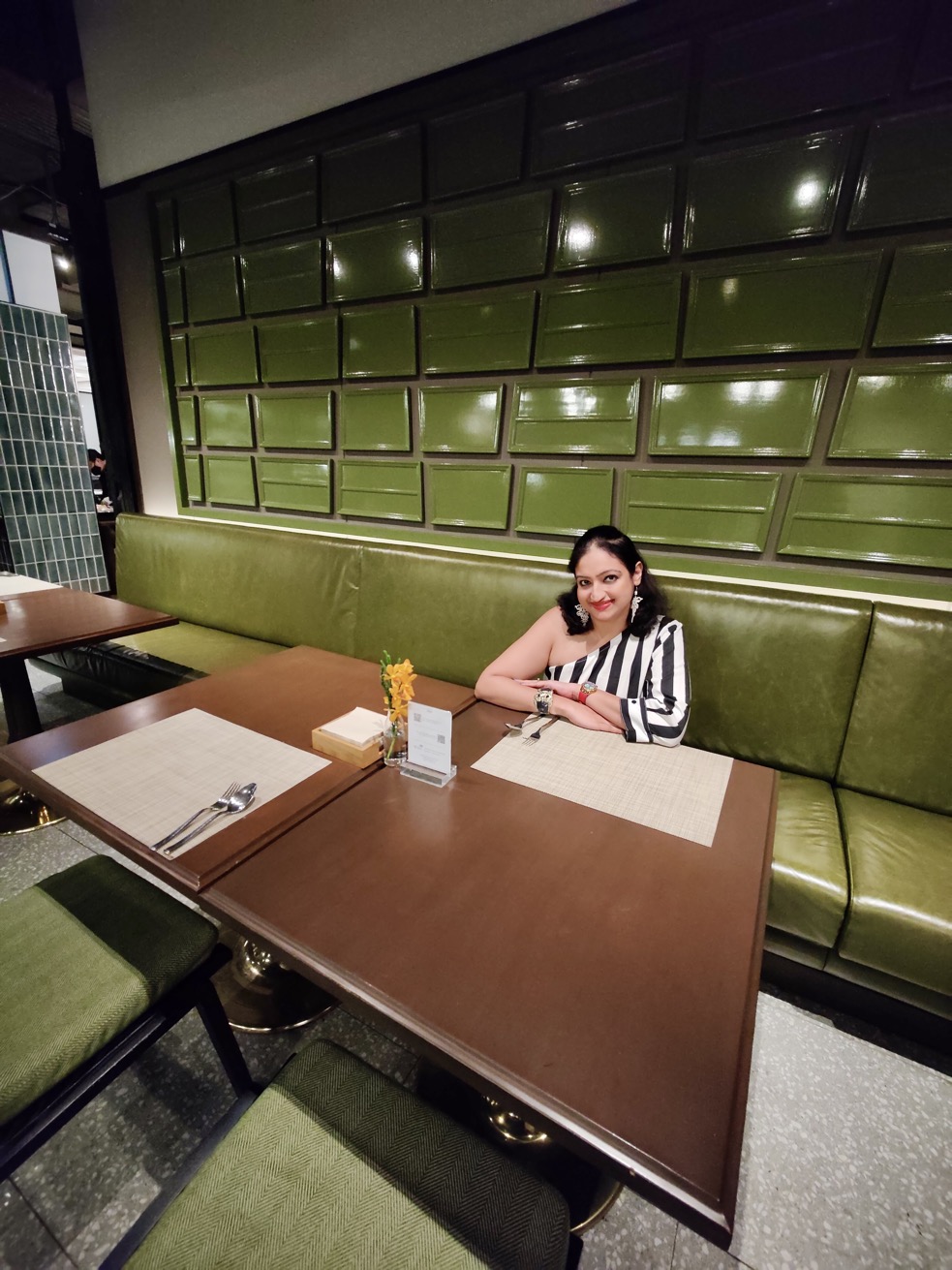 We had both our dinners at Ruenton and the highlight of our dining experience was the iconic Chicken Rice, a dish regarded as the best in Thailand. For this particular dish, there is a queue every weekend at the 250 seater restaurant. As the dish arrived, we were greeted by a symphony of aromas. Tender, succulent poached chicken with fragrant rice along with chicken broth and pandan leaves. The chicken's delicate flavors were perfectly complemented by an array of condiments. Each bite was a celebration of textures and tastes, leaving us longing for more.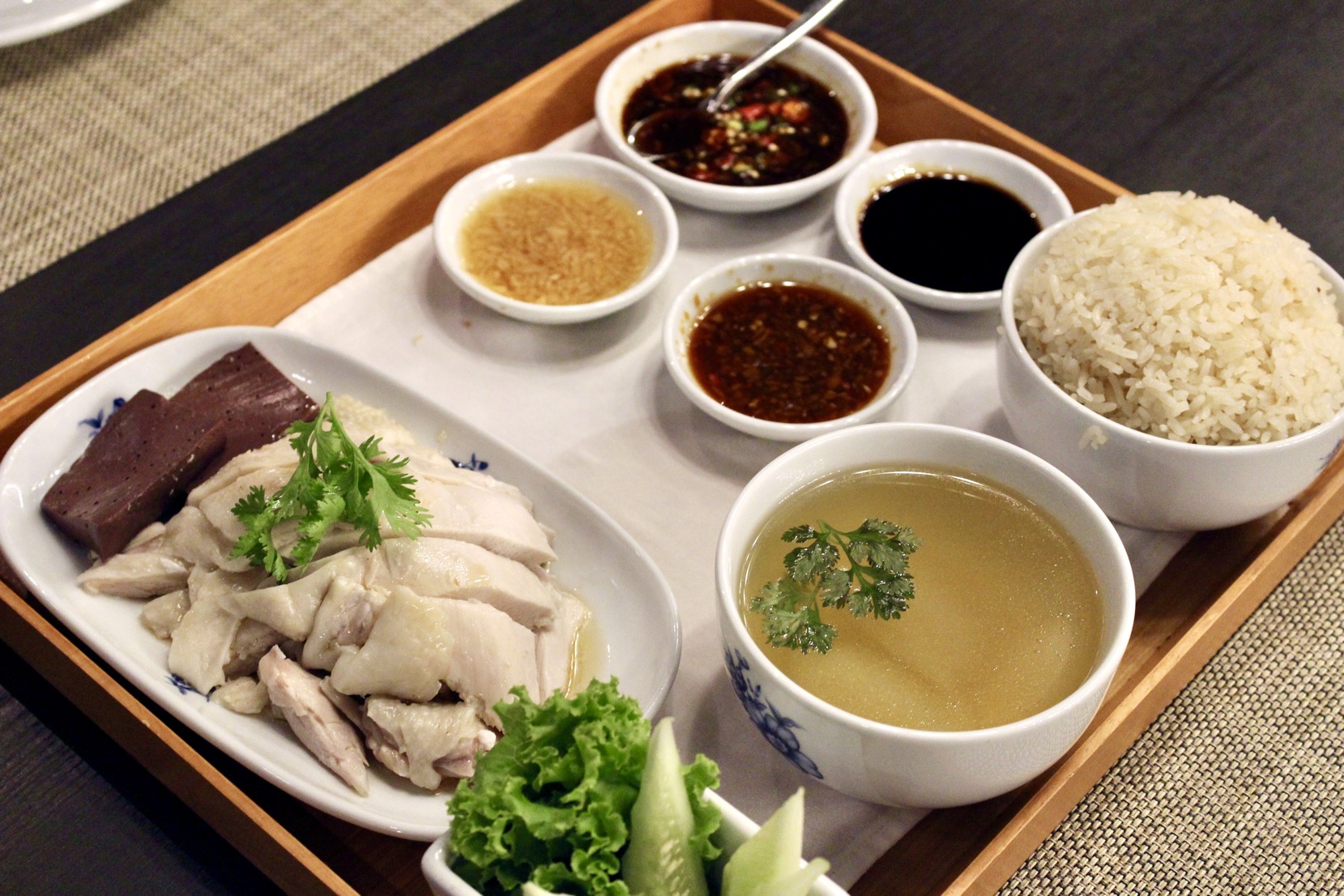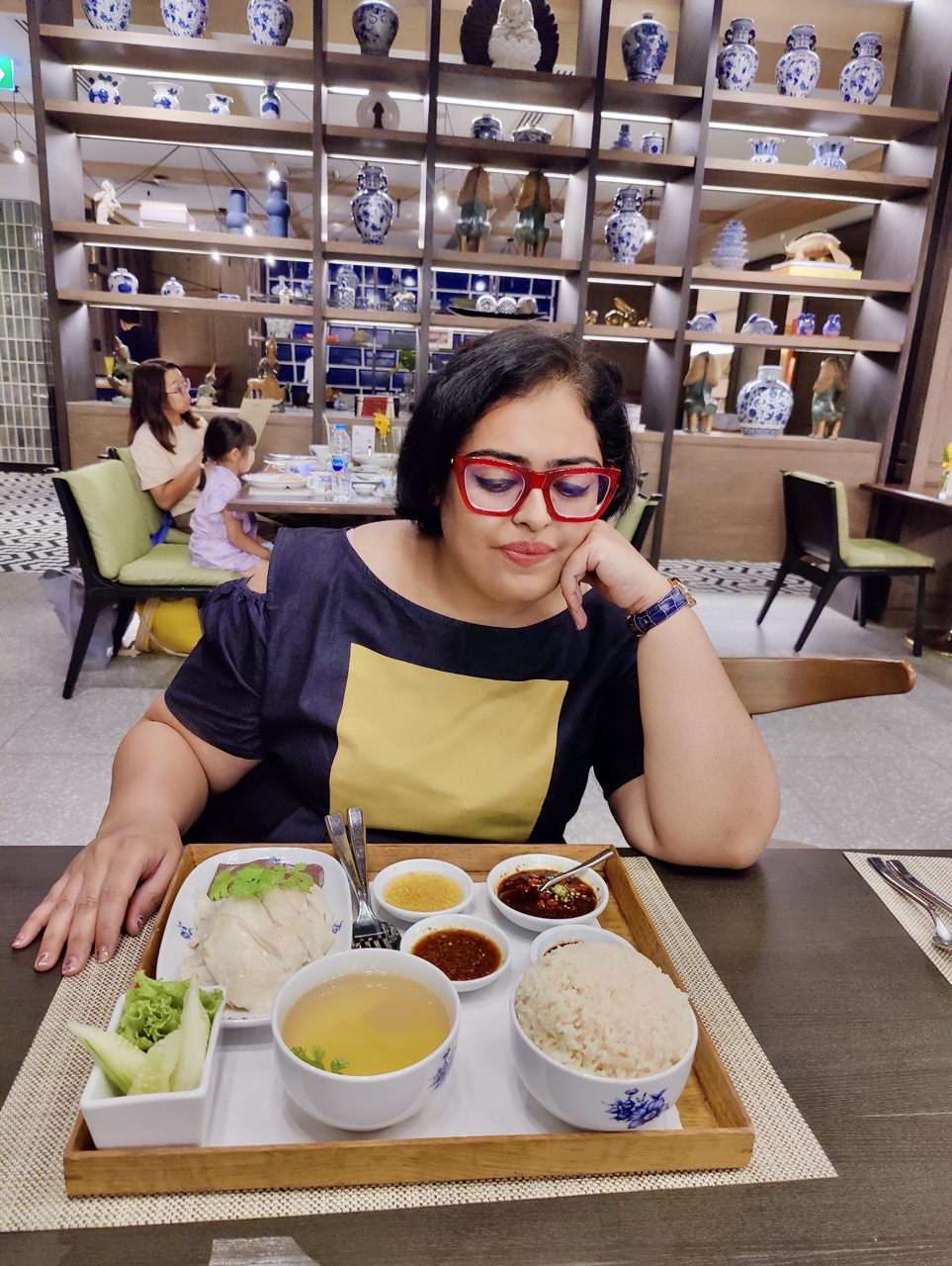 Since my mother prefers vegetarian, we also ordered Veg Fried Rice for her. The restaurant also has a wide selection of other dishes, including dim sum, Thai curries, pork and noodles.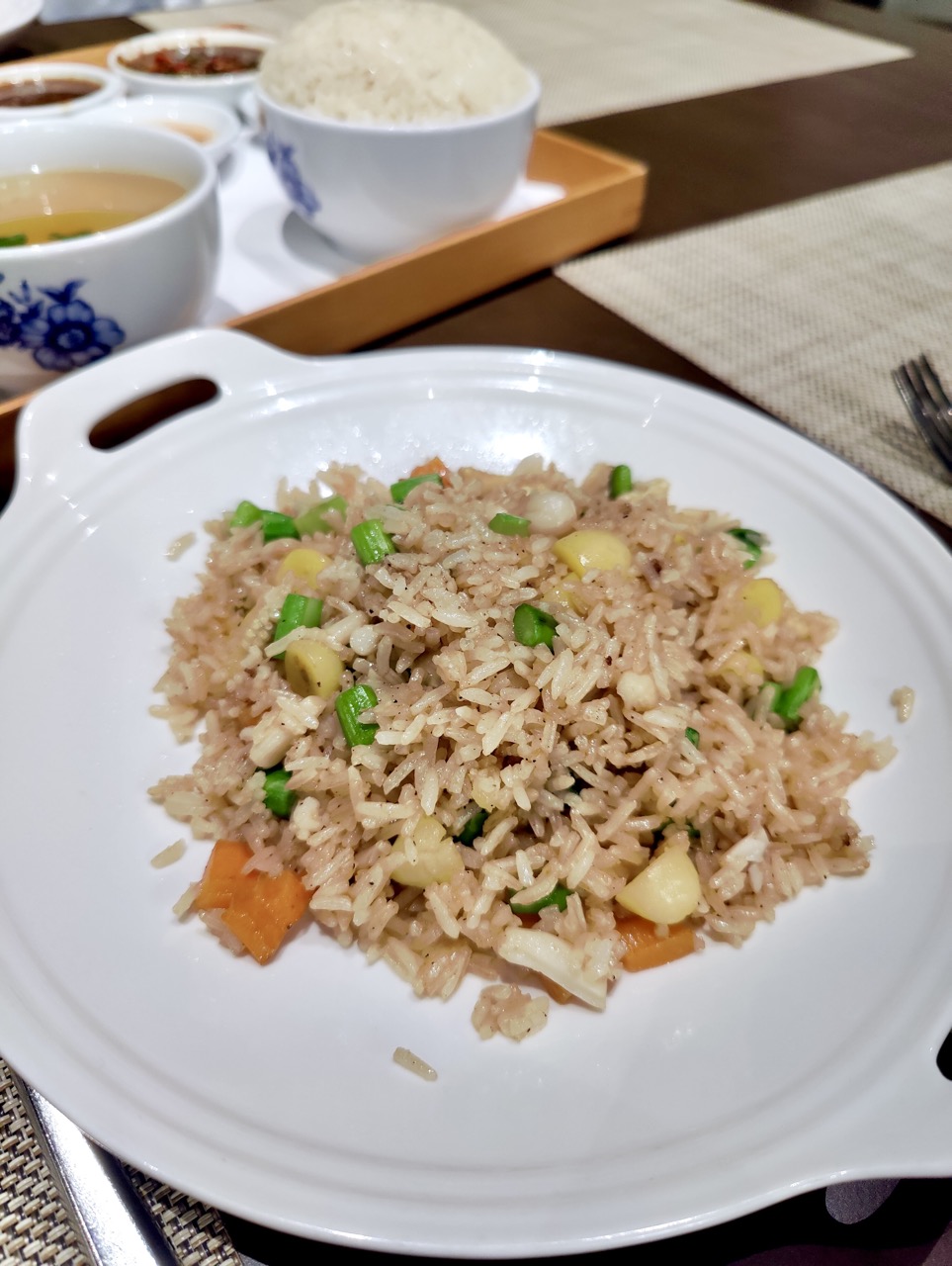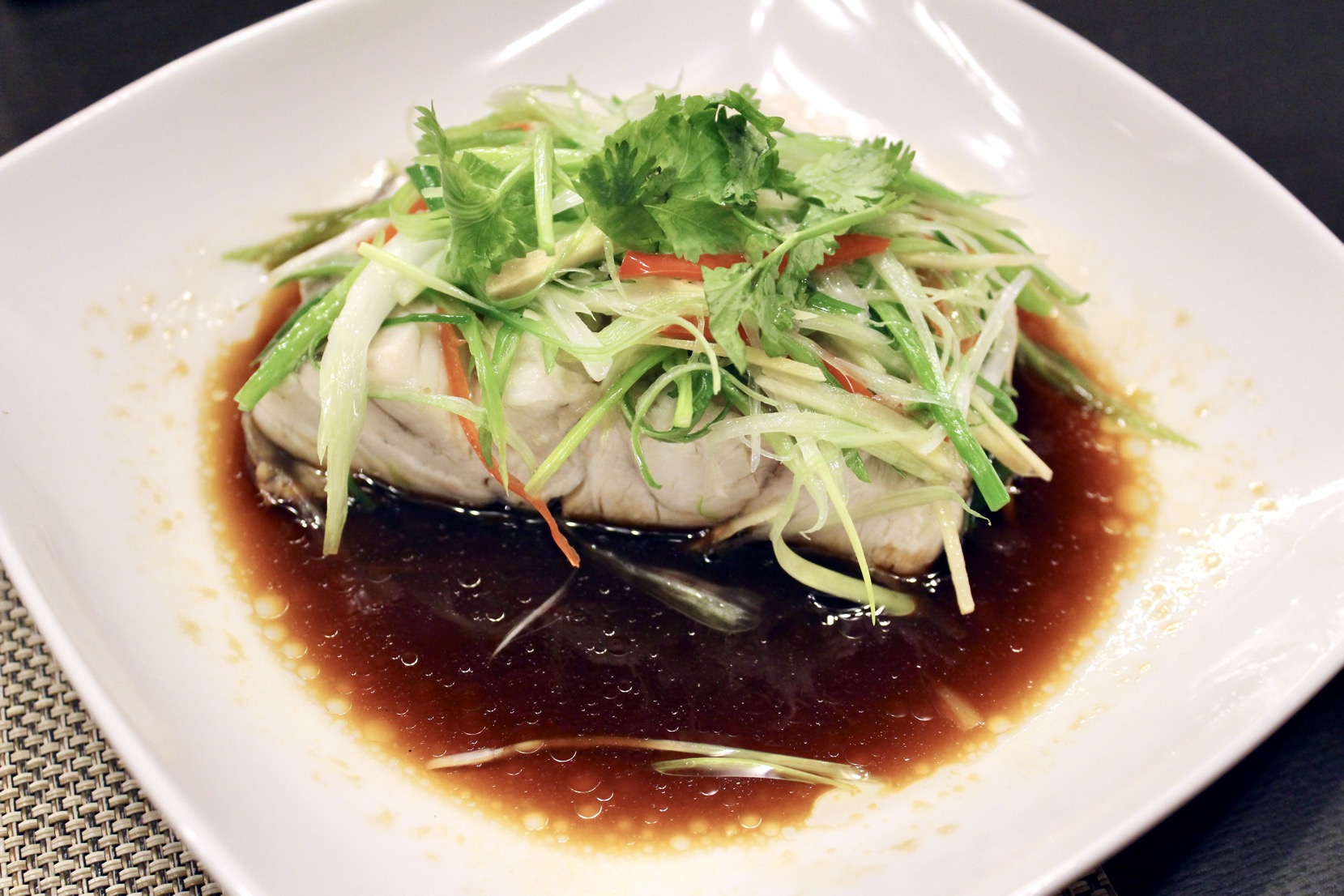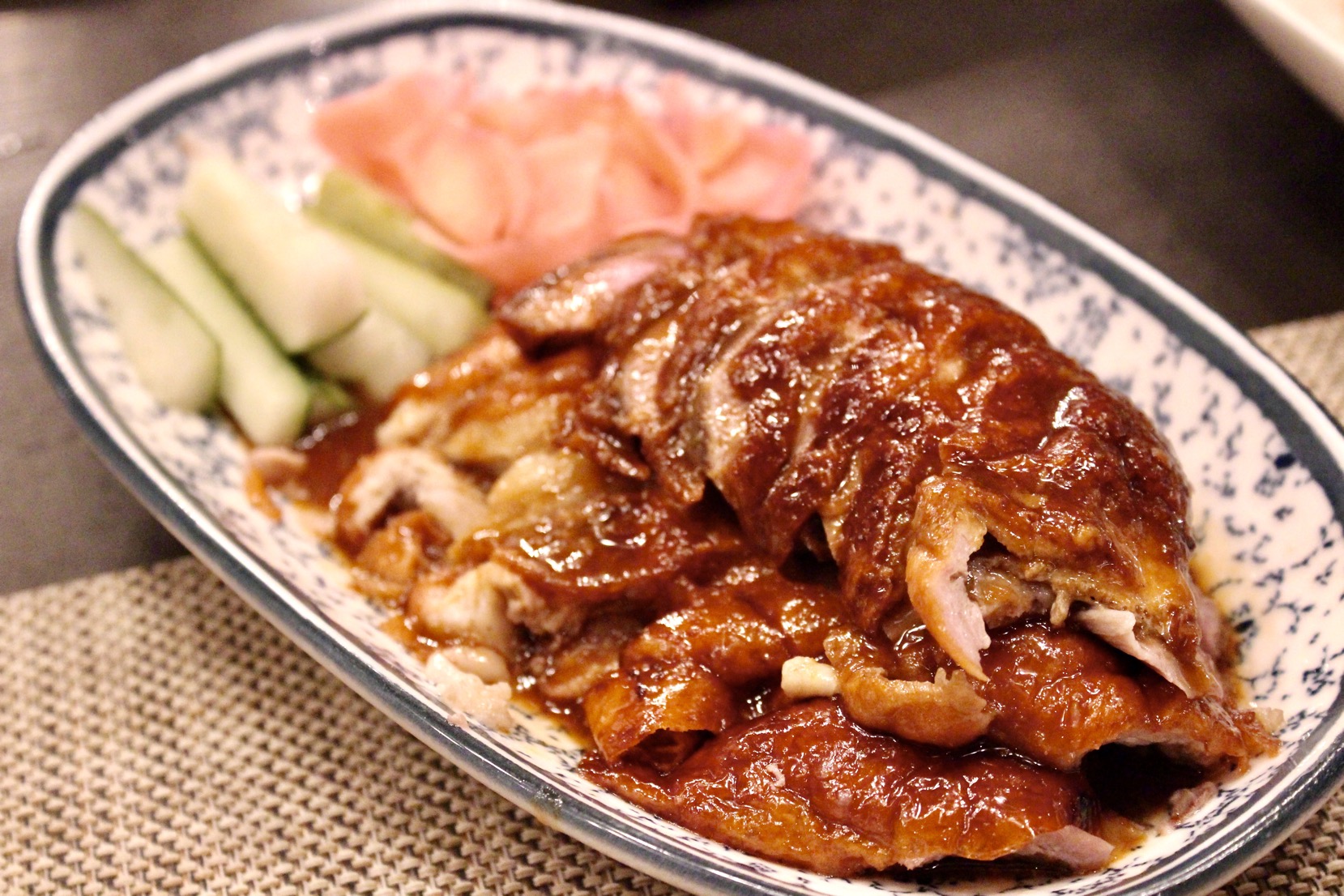 We couldn't resist exploring their delectable dessert offerings. Our taste buds were treated to an unforgettable experience as we savored the delightful Pandan Rice Flour Droplets immersed in sweetened coconut milk. The delicate droplets, infused with the aroma of pandan leaves, paired perfectly with the creamy coconut milk, left us craving more. We also tried tantalizing Taro Dumplings & Young Coconut in Sweetened Coconut Milk which transported us to heaven with every spoon. We also tried a selection of assorted ice creams and sorbets that were simply divine.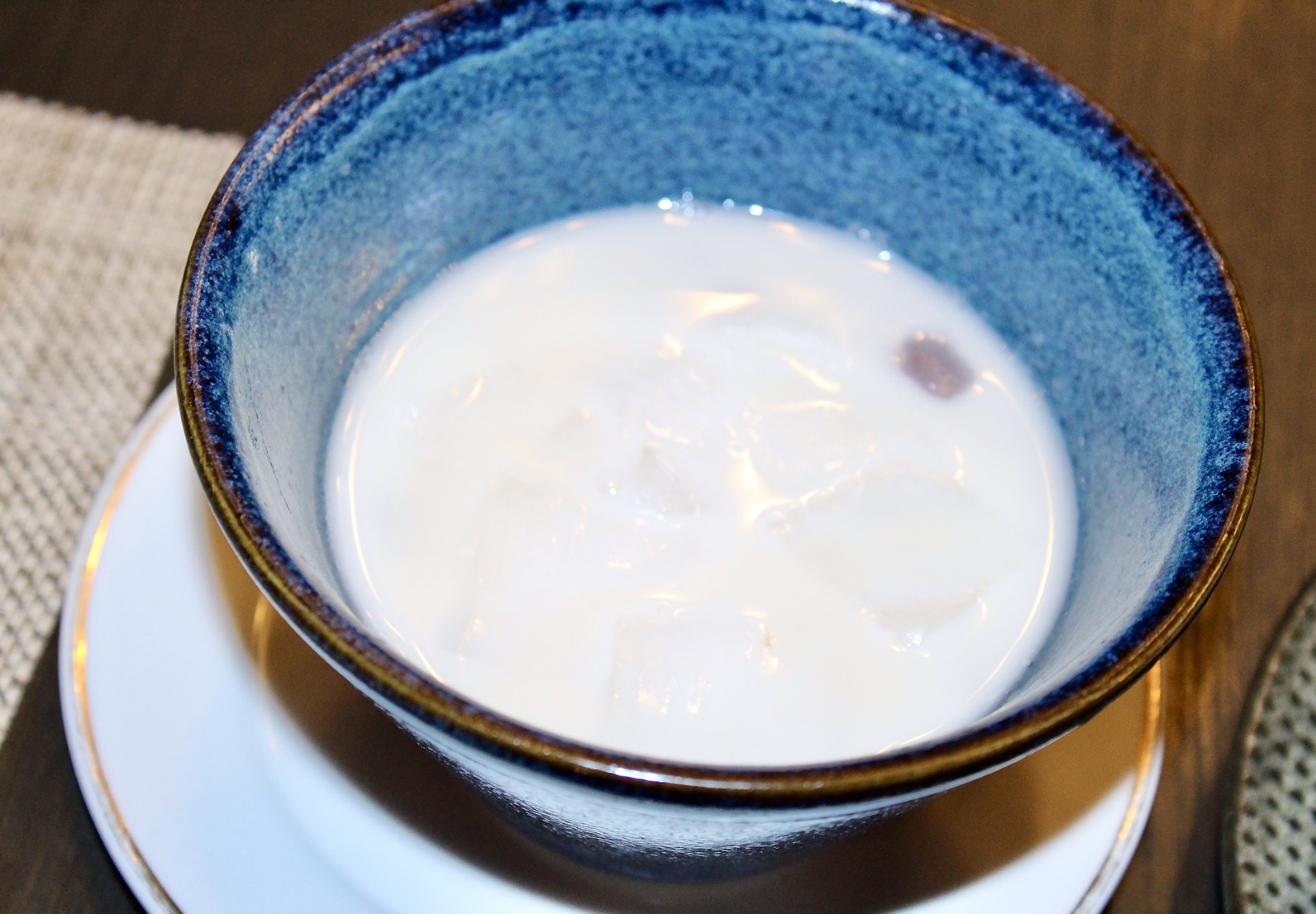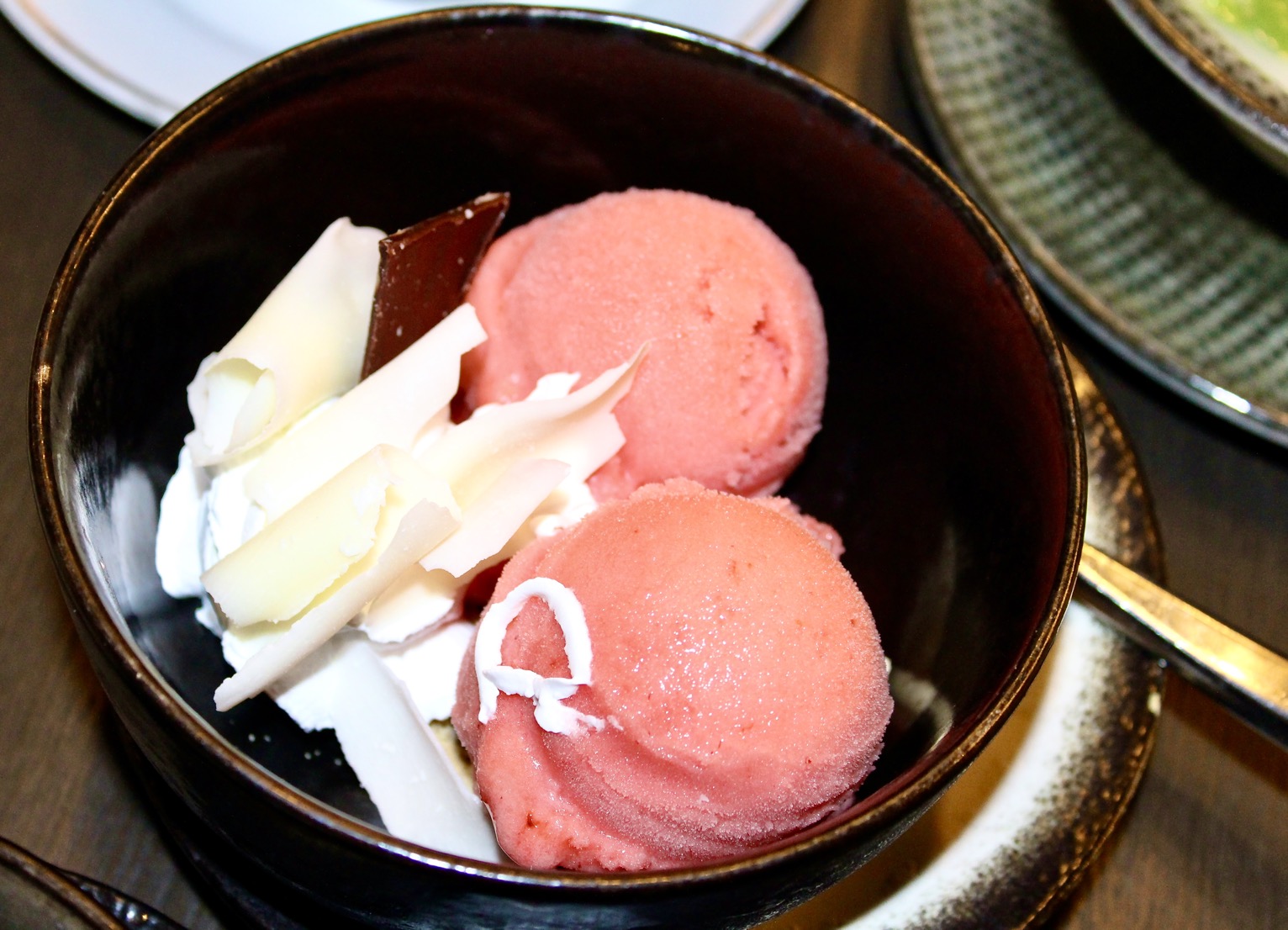 Beyond the exquisite cuisine, Ruenton's ambiance added to the enchantment of our dining experience. The spacious restaurant featured a choice of settings ideal for various occasions. Whether we sought intimate dinners, lounge dining, or social gatherings, the restaurant was just perfect. The combination of contemporary design elements with traditional accents created an atmosphere that was both inviting and sophisticated.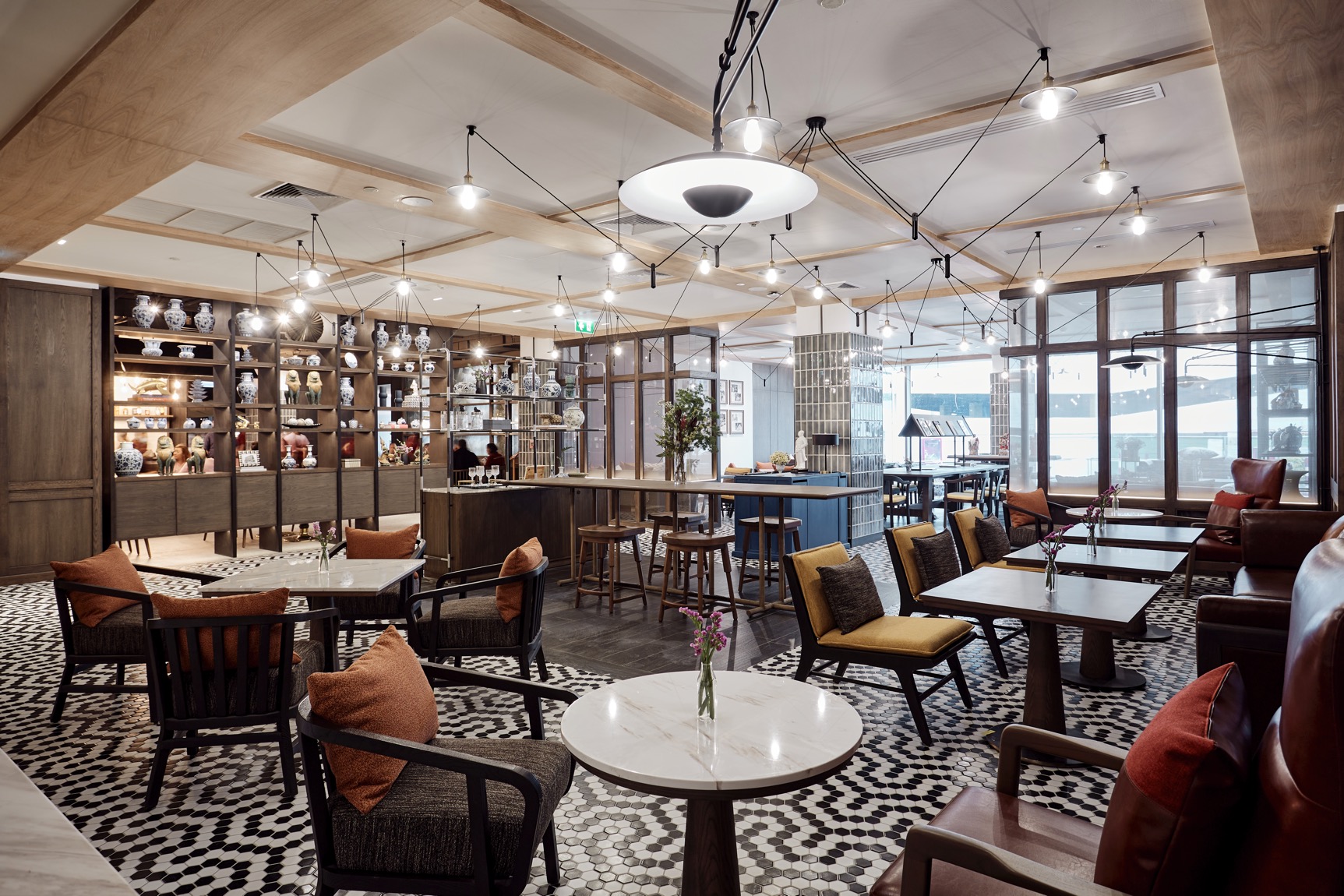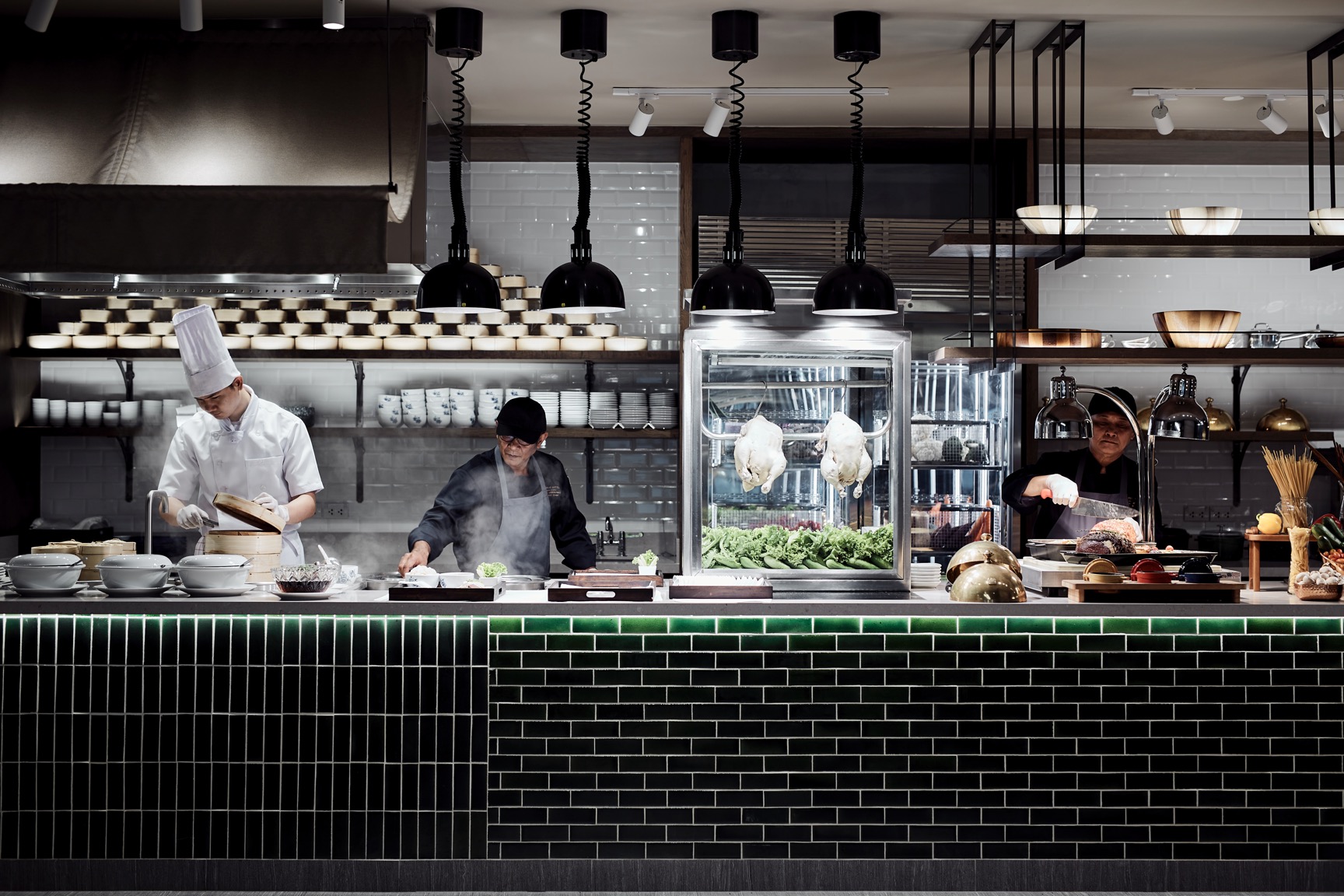 Each morning, we eagerly looked forward to the breakfast spread at Montien Surawong Hotel Bangkok. The calming colours of the restaurant were so inviting and the restaurant's awards shined brightly in its glory while we entered the restaurant.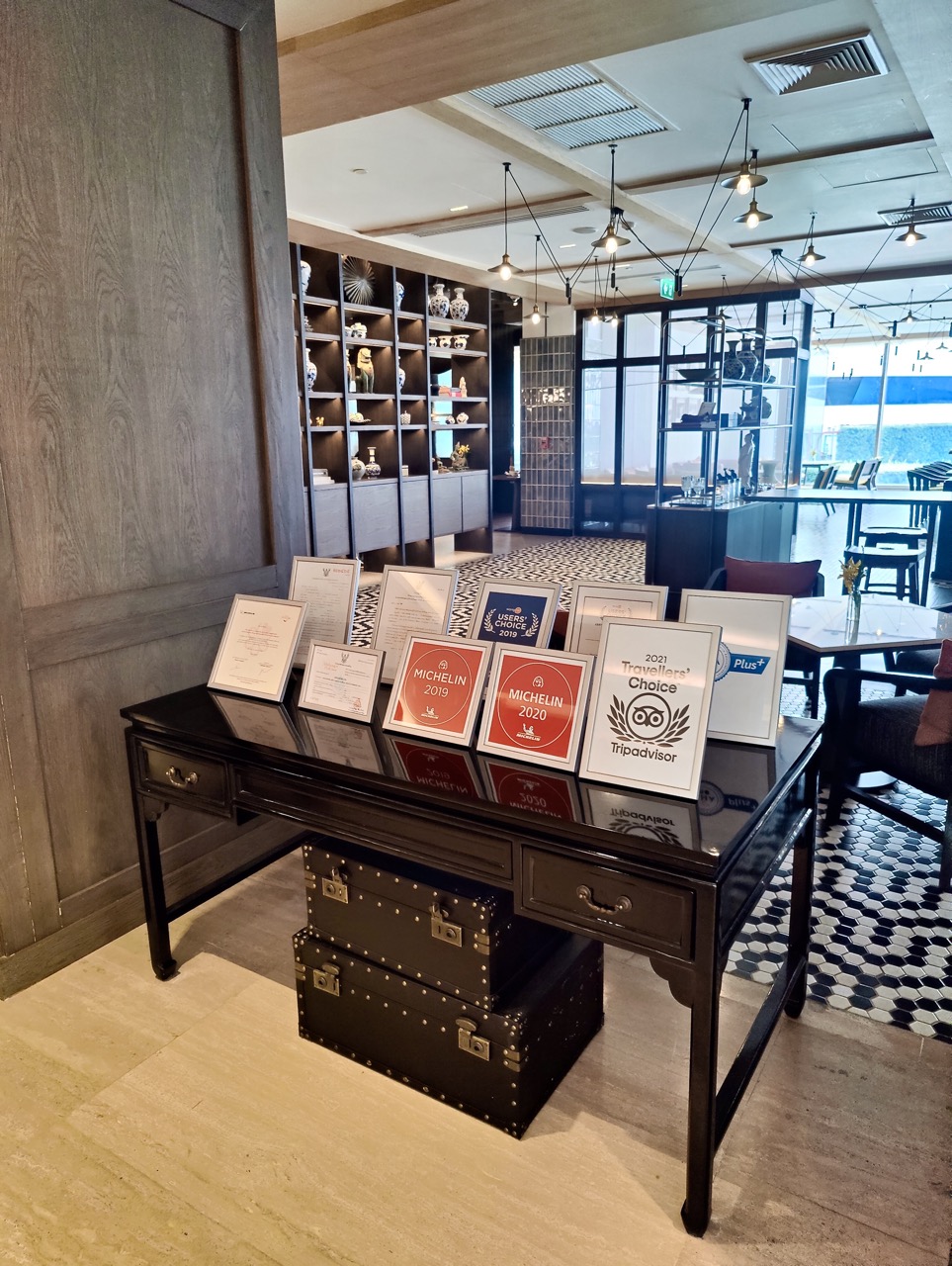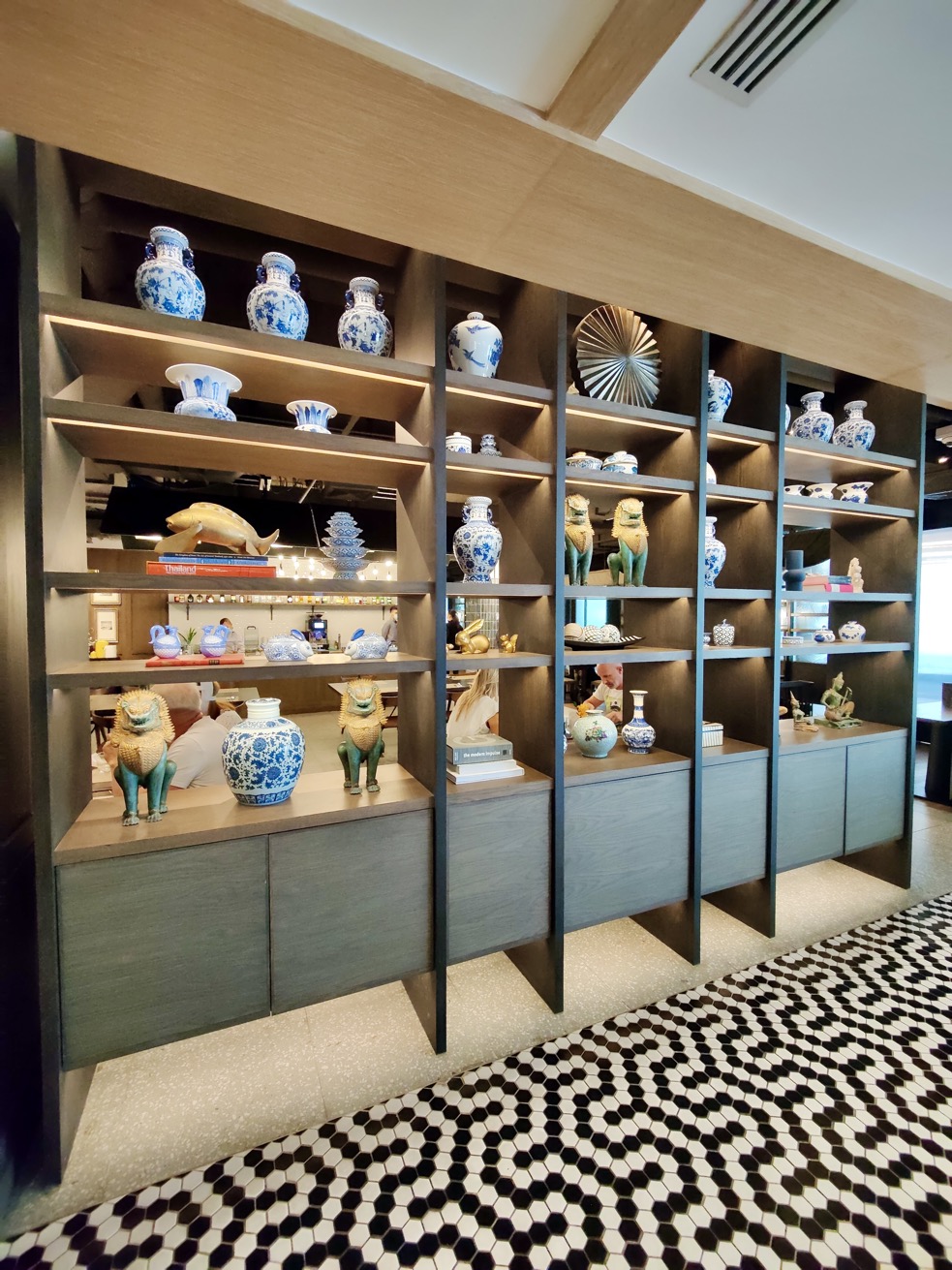 The array of options came with a diverse selection of flavours to suit every palate.
Freshly squeezed juices, aromatic coffee, to an assortment of fruits made our mornings more zestful. For a healthy start to the day, there was a variety of muesli, cornflakes, and salads. The colourful salads looked so tempting. To my surprise there were also seeds like pumpkin seeds, melon seeds etc which are an integral part of my diet providing me the required energy dose.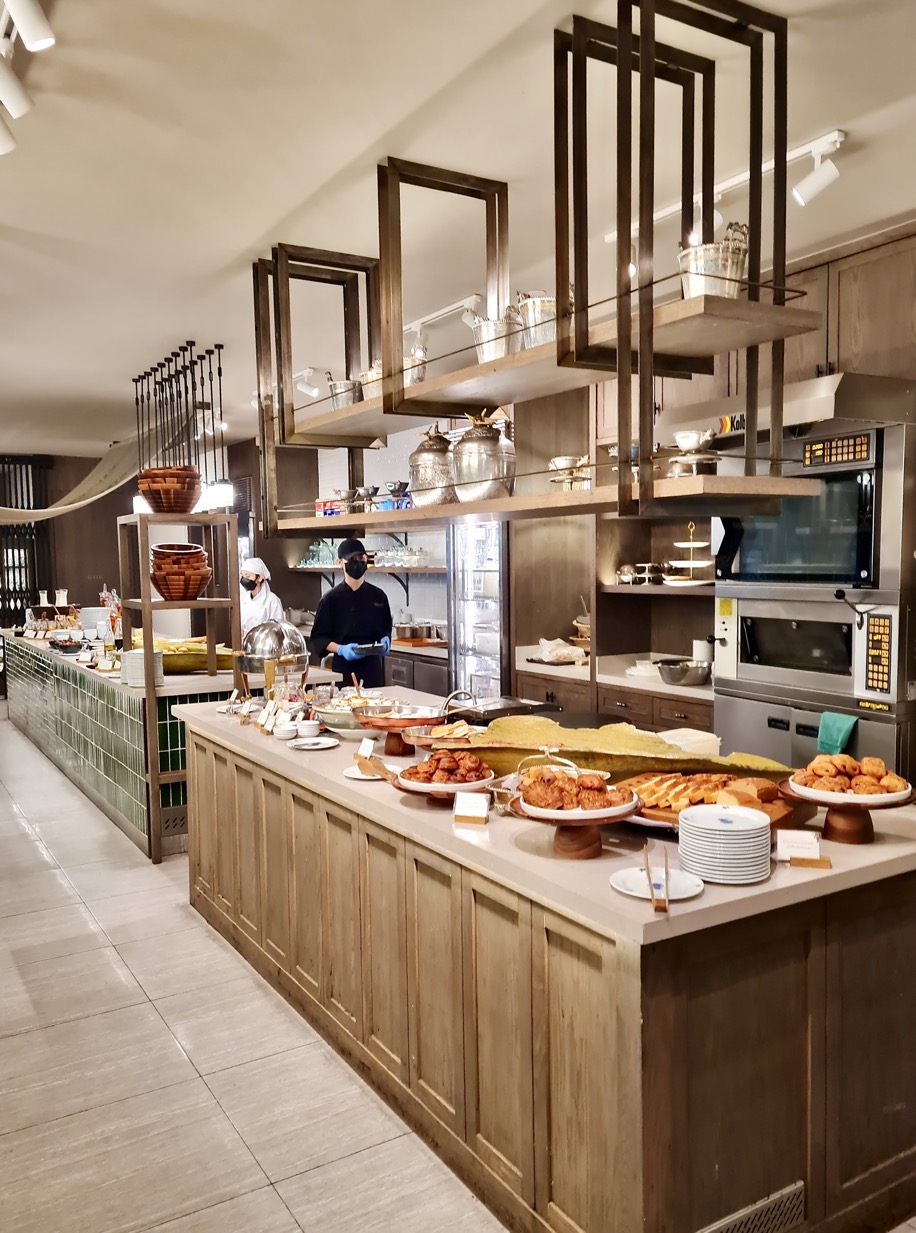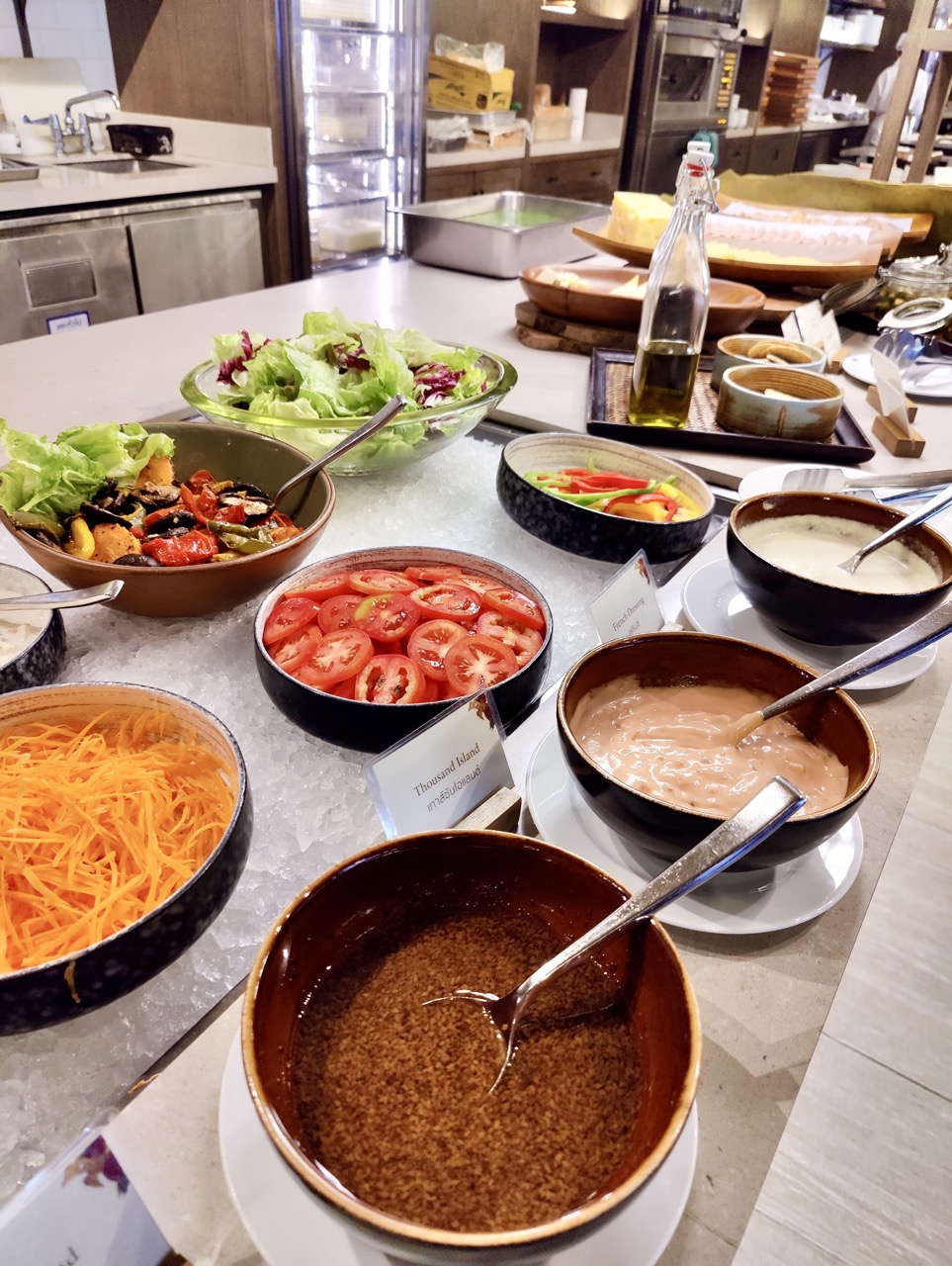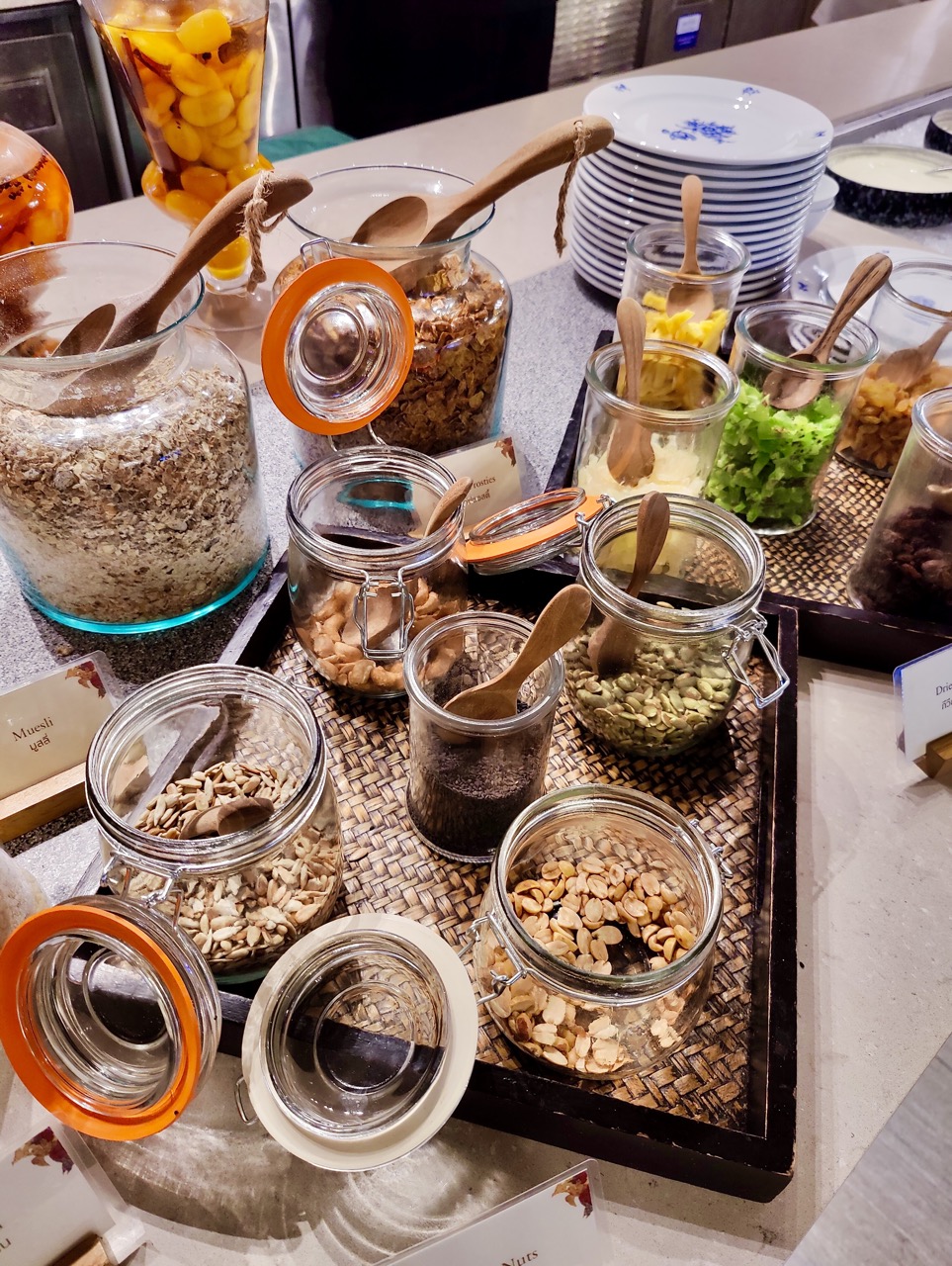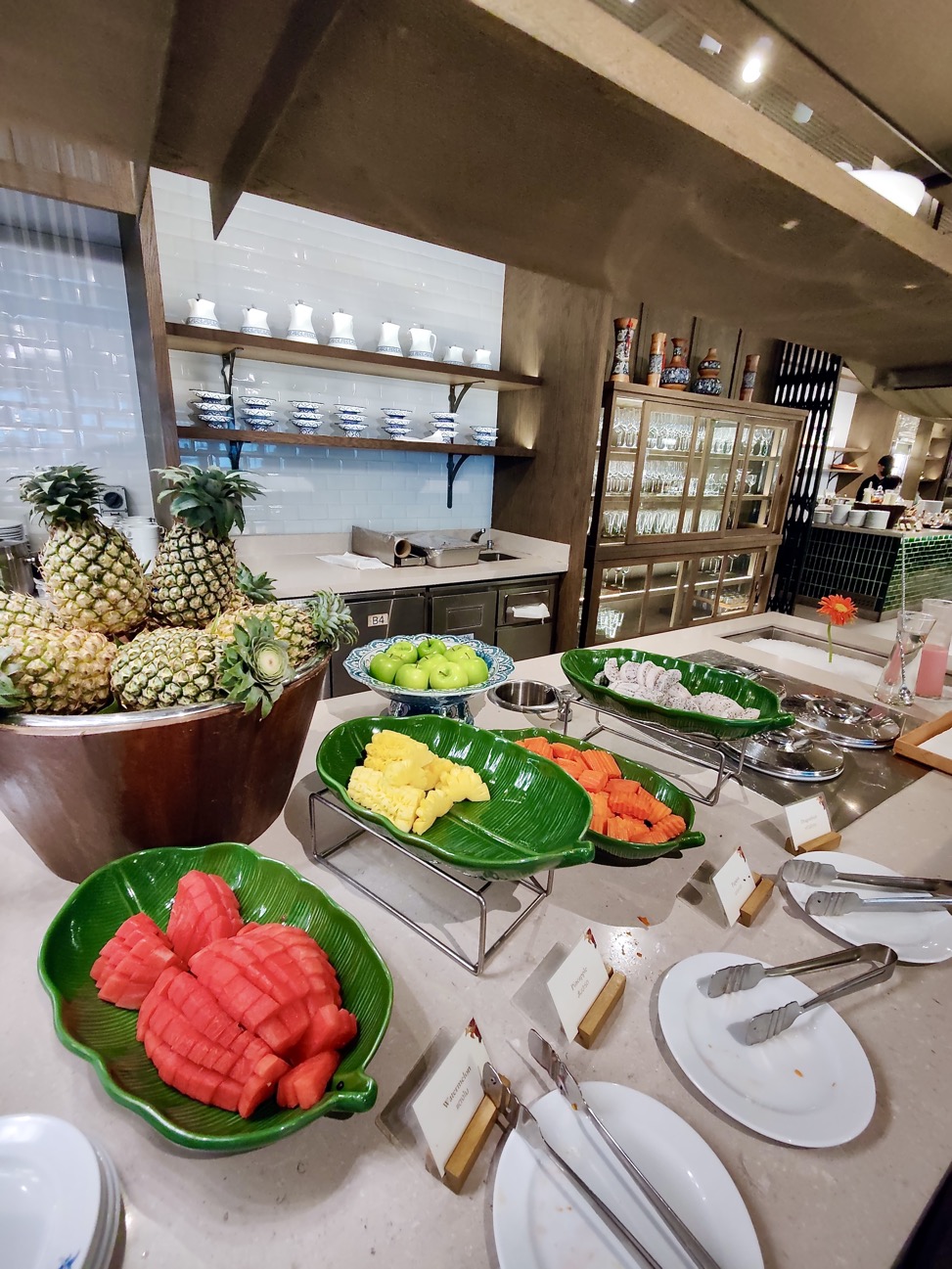 There was also cheese, fresh breads, and buns with an assortment of jams and preserves. From waffles to muffins and cakes, the breakfast selection catered to every indulgence. The hot station was where the aromatic fried rice with pork, stir-fried pork with chili, stir-fried vegetables and much more were being prepared and served.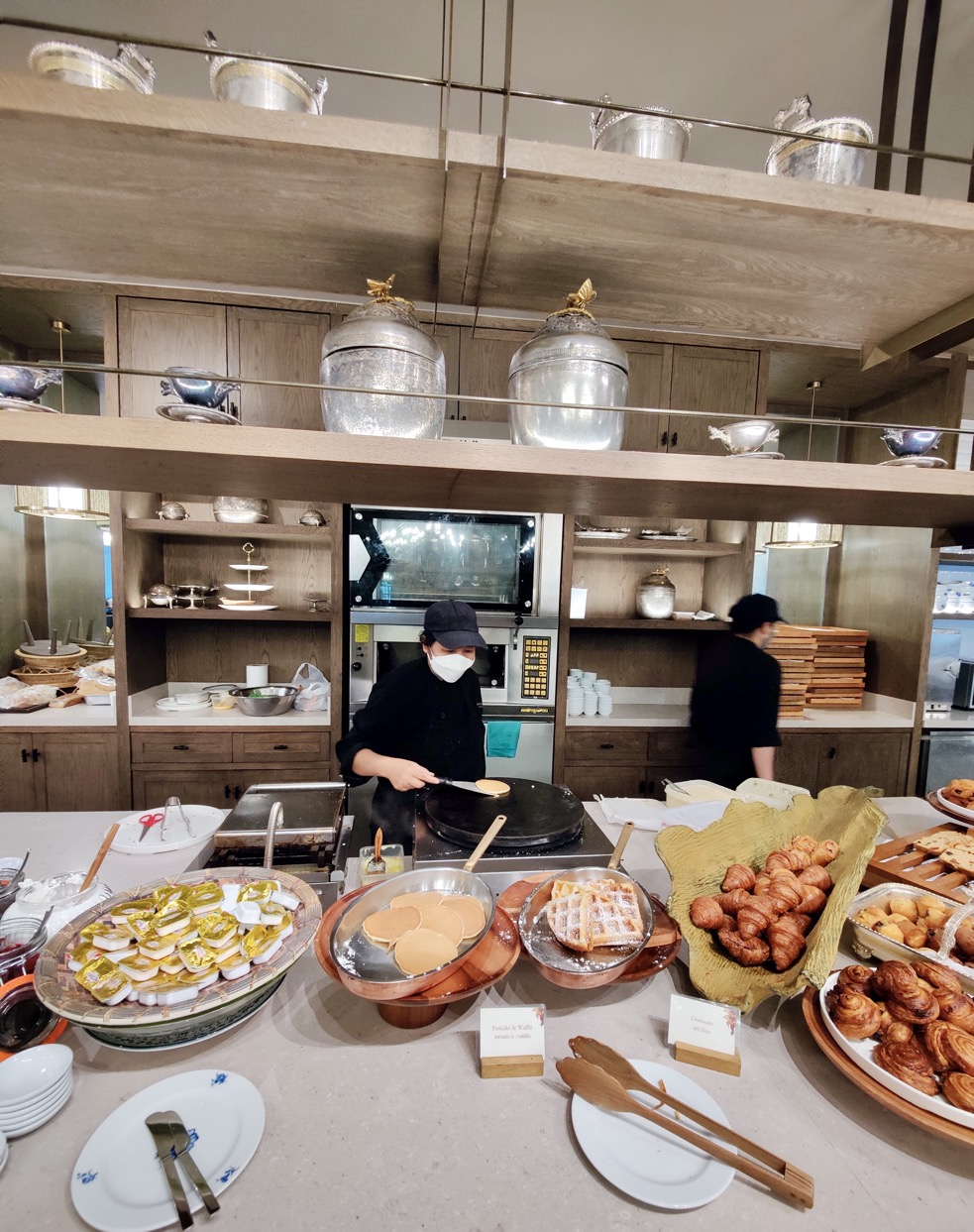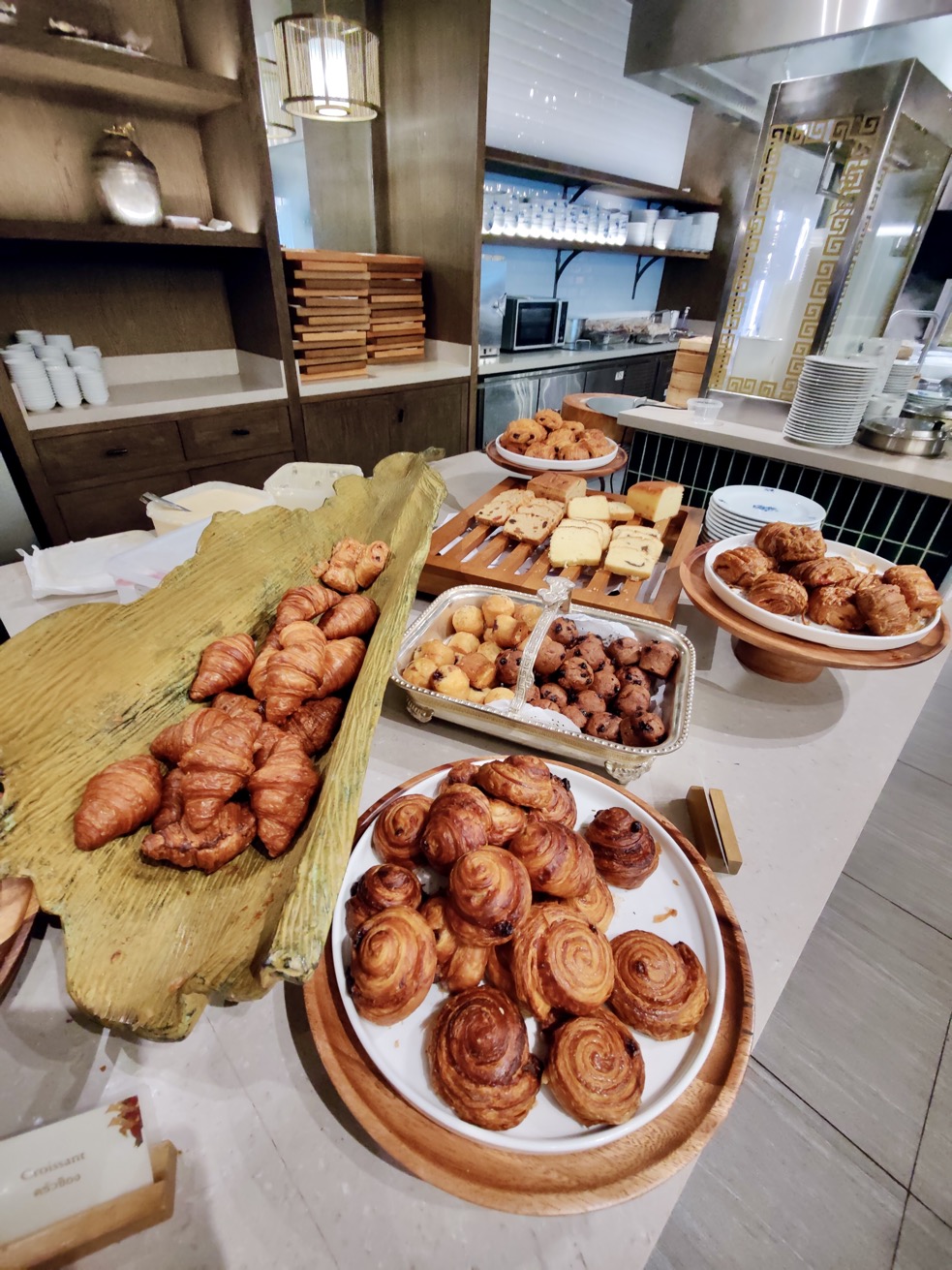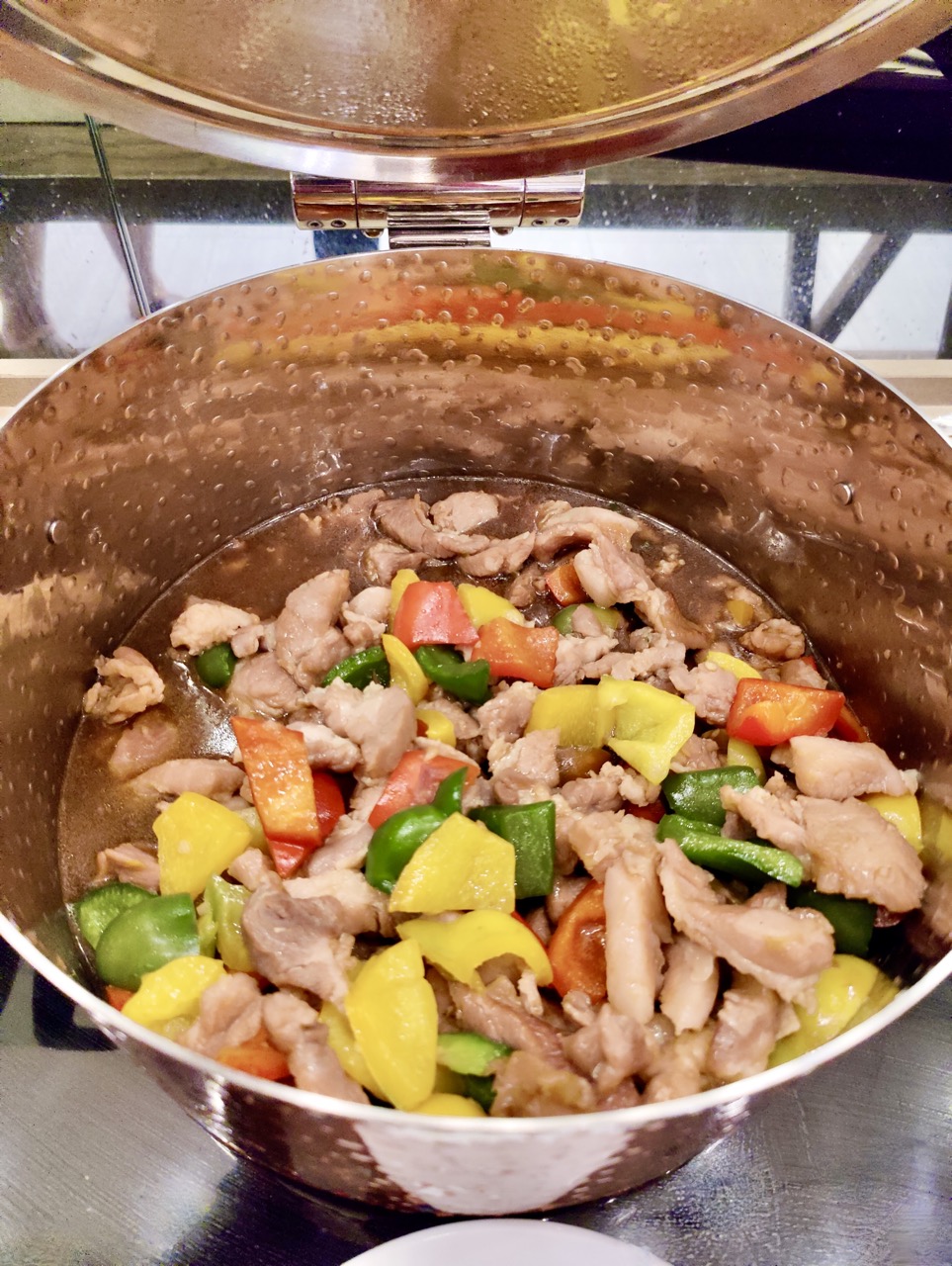 My favourite in any breakfast buffet is omlettes. I requested the chef for a flat omlette with all veggies and it was prepared exactly as per my liking infront of my eyes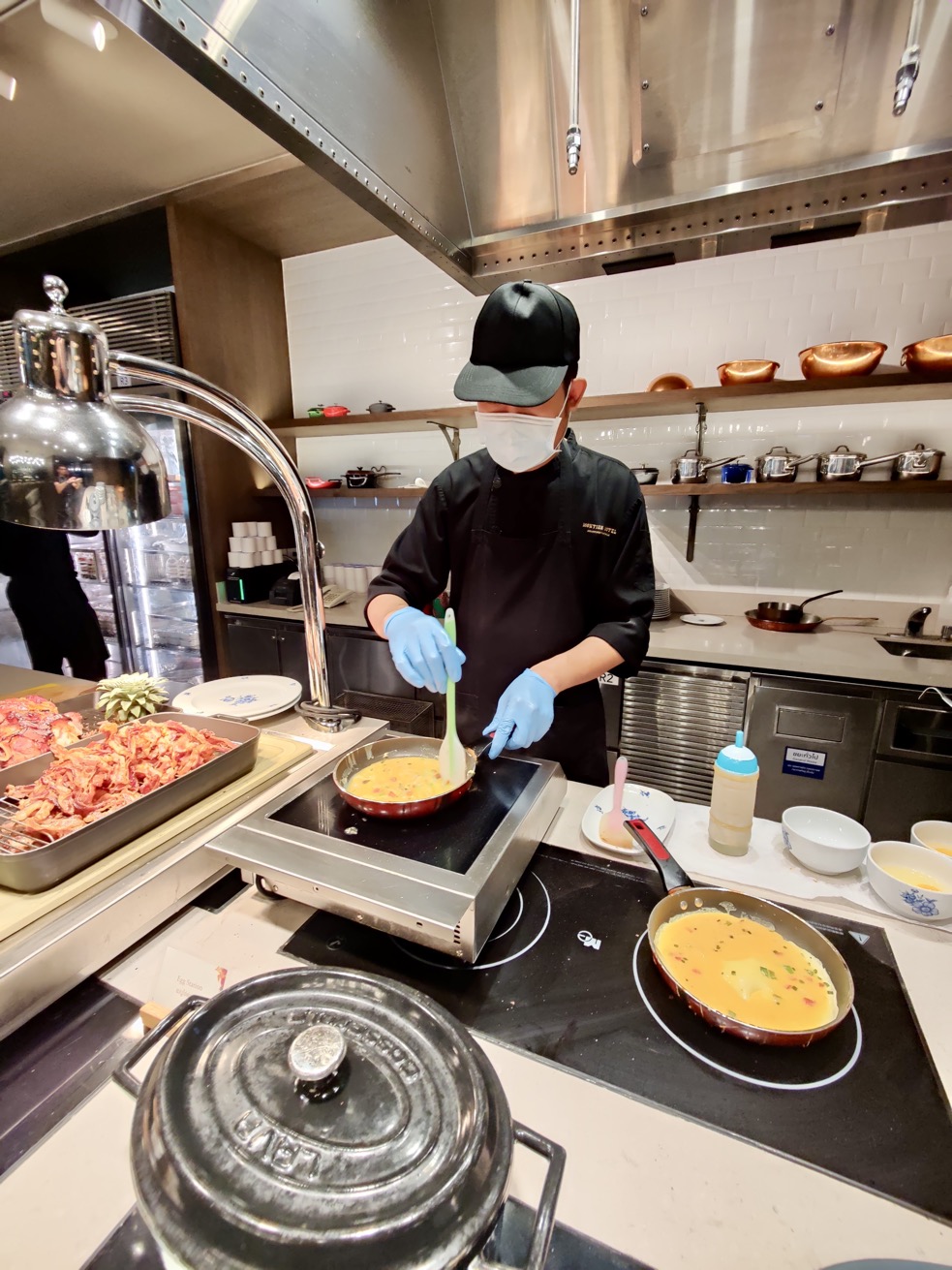 The breakfast experience was a symphony of flavors, showcasing the hotel's commitment to providing a comprehensive dining experience for its guests.
Beyond the luxurious accommodations and delectable cuisine, Montien Surawong Hotel Bangkok offered an array of facilities that further elevated our stay, including a swimming pool and a gym.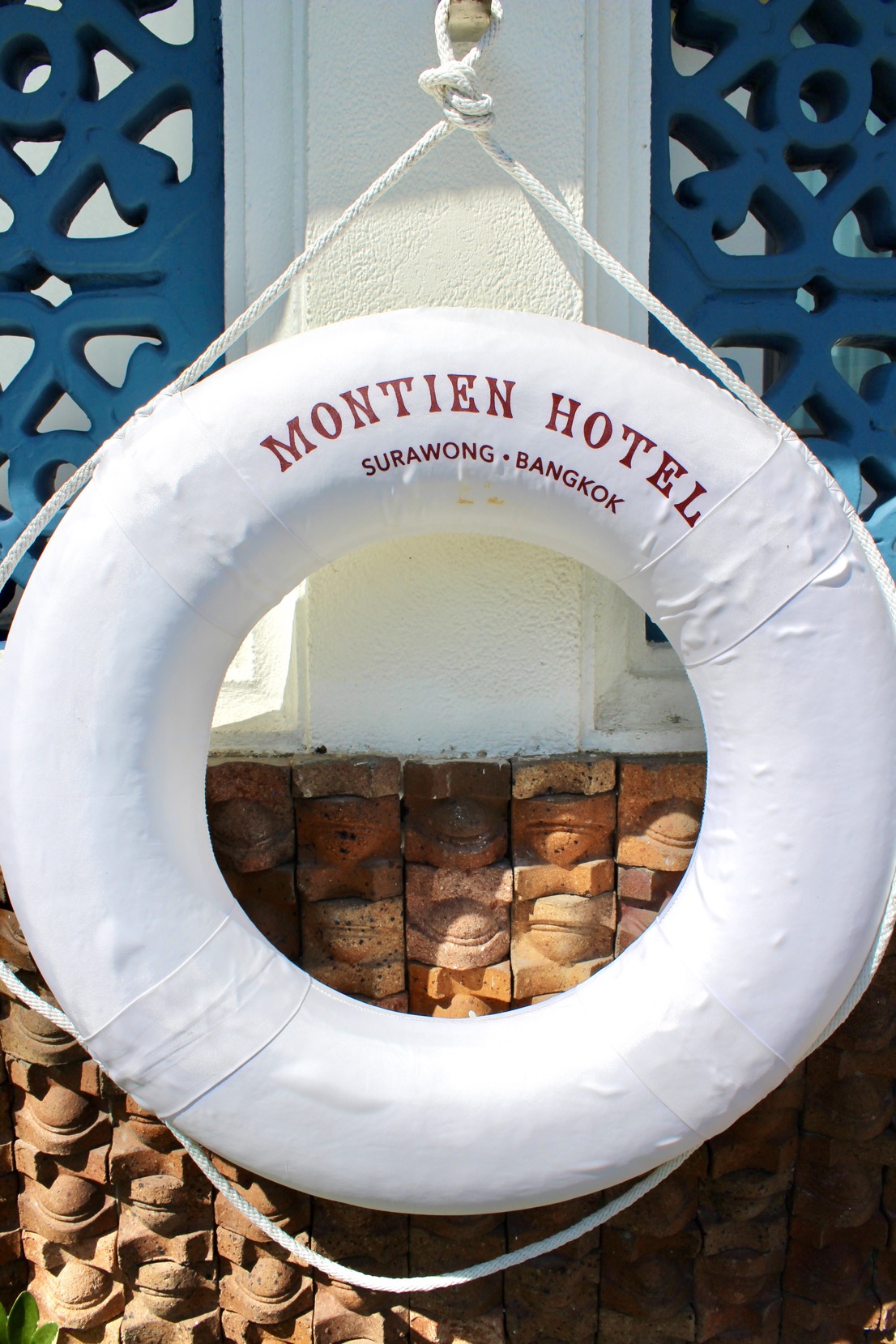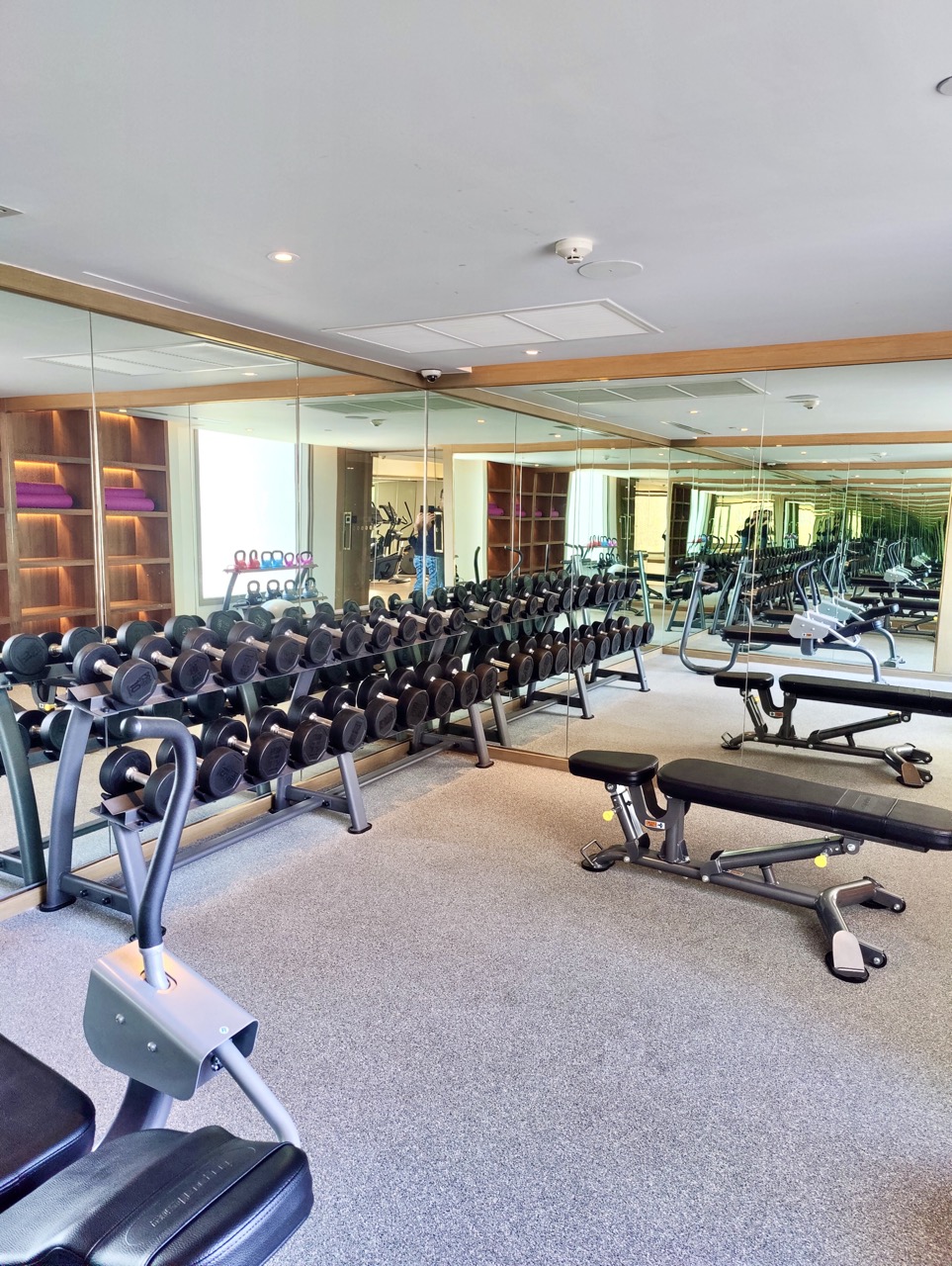 If it's hosting events and celebrations, the Montienthip, Pimanthip and Rajmontien Grand Ballroom provide exceptional spaces. From weddings to conferences, the hotel's attention to detail ensure a seamless and memorable experience. The blend of traditional Thai elements with contemporary design created a setting that was both elegant and versatile.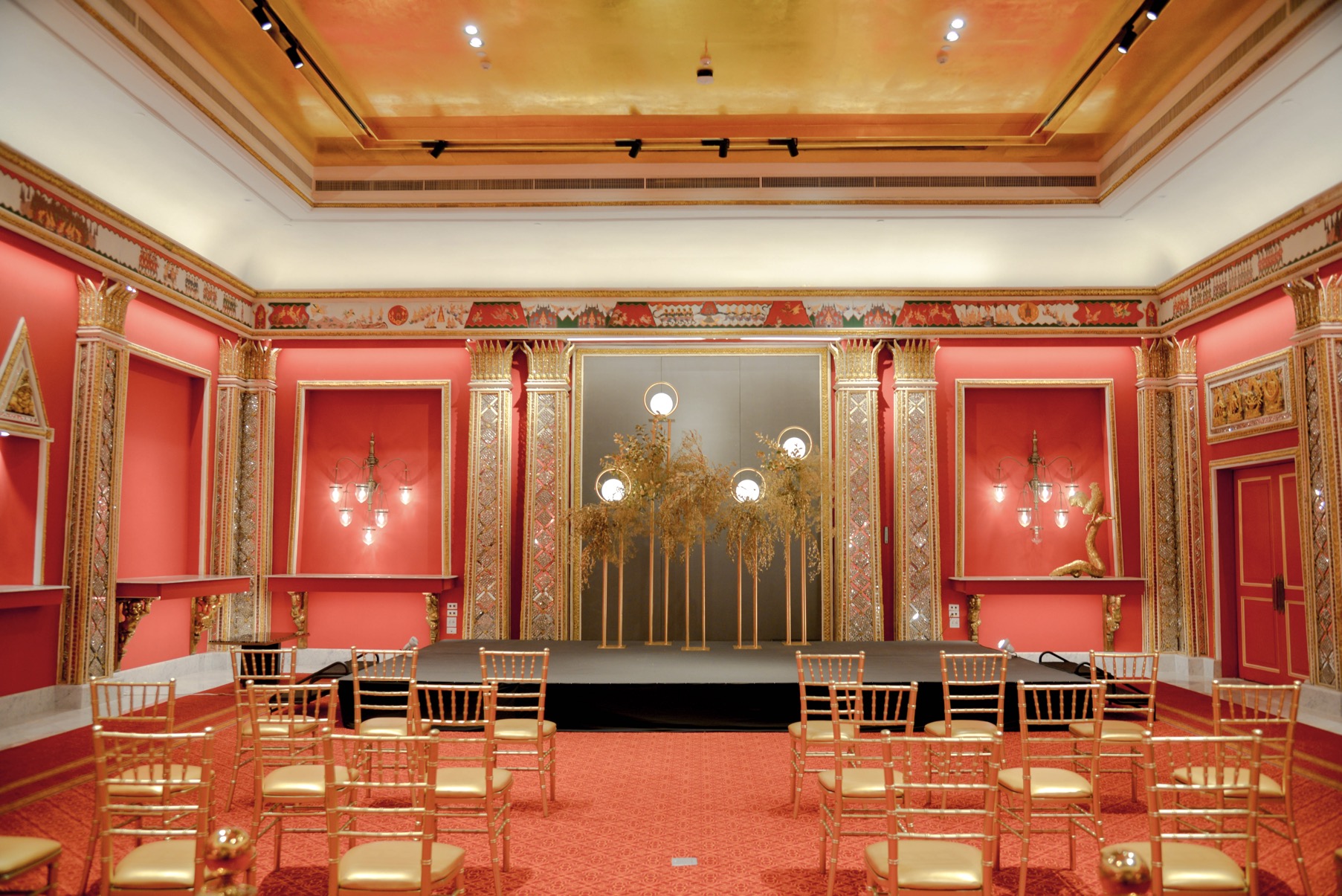 Our experience at Montien Surawong Hotel Bangkok was nothing short of extraordinary. The hotel's seamless fusion of artistic heritage and modern luxury made our stay truly remarkable. From the spacious and exquisitely designed rooms to the unforgettable dining experiences at Ruenton, every aspect reflected the hotel's commitment to excellence. The impeccable service, combined with the exceptional facilities, made us feel pampered and cared for throughout our stay.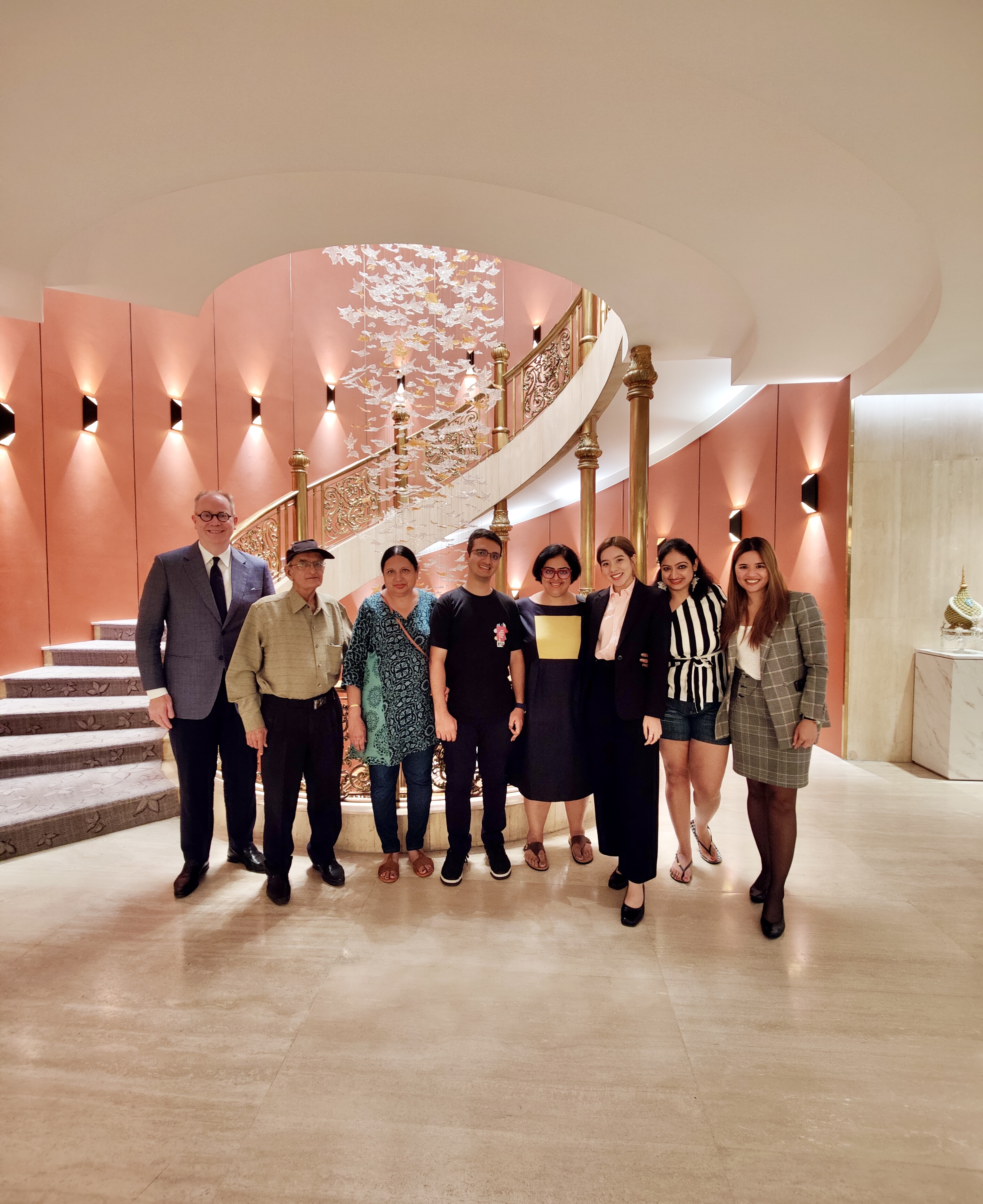 Montien Surawong Hotel Bangkok has undoubtedly secured its place among the best hotels in Bangkok and is a great choice for travelers who are looking for a stylish and convenient place to stay in Bangkok.