While at Phuket, we chose the villa life, all thanks to the luxurious and heavenly beachfront landscape abode 'The Vijitt Resort'. Villas surrounded with coconut palm trees, tropical plants, lush green grass and fruit trees flourish and create an unspoilt landscape. I would say, it's an ideal holiday spot, infact a romantic getaway. Amidst the nature (the trees and the native flora), the villas are positioned to blend with the surroundings providing an authentic Thai experience as close to nature. The architecture and design beautifully amalgamate to provide the guests an enriching and beautiful experience.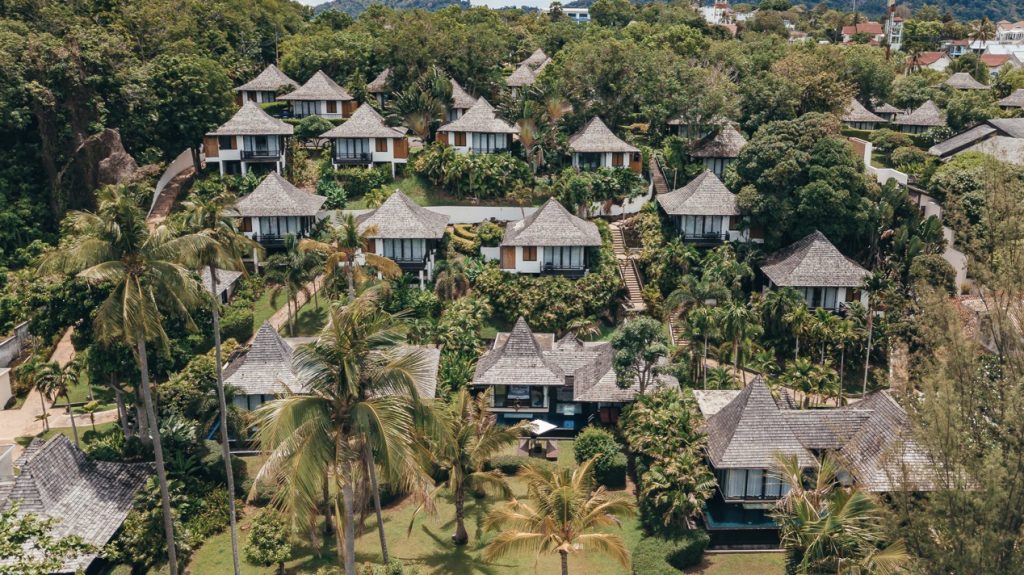 The resort starts with the lobby which is an attraction it itself. It is big, airy, breezy with open spaces and lots of trees and water bodies. Circular wooden patterns on the wall can be witnessed accompanied with a hut type ceiling. Nice and beautiful cosy furniture made it an even more ideal place to relax. A big flower arrangement in the centre added colour and fragrance to the lobby. The view of the open lobby is spectacular. We enjoyed the welcome drinks while we waited for our room keys adoring the spectacular view.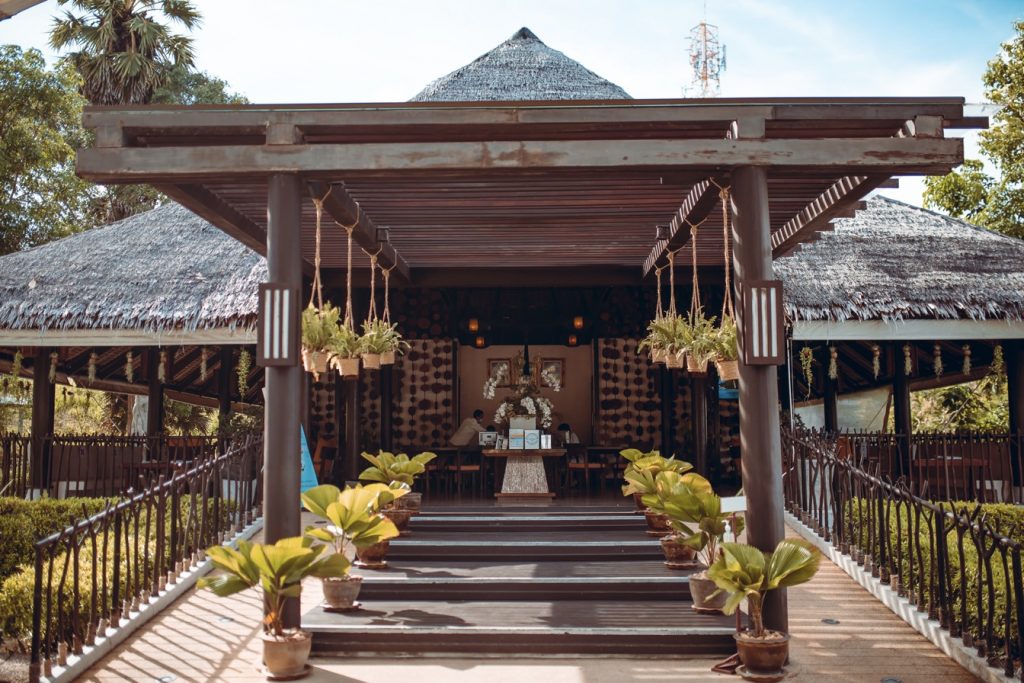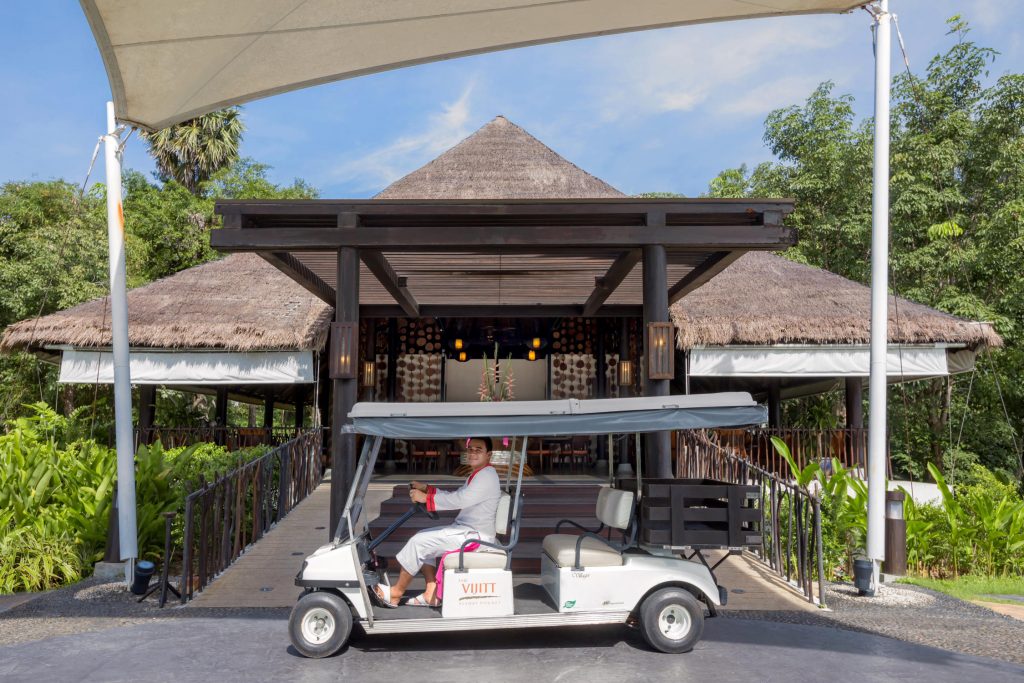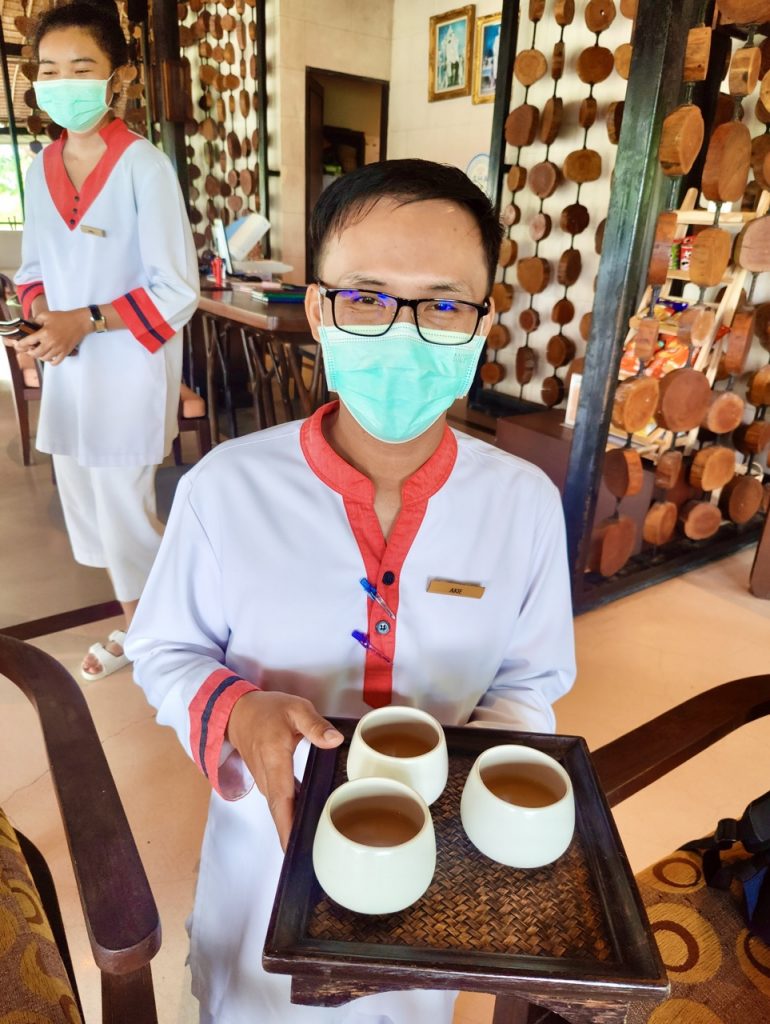 The Vijitt Resort is located in Rawai area in the South of Phuket spaced over 18 acres and 250 metres stretch of ''The Friendship Beach". The stunning views of Chalong Bay to Cape Panwa, Lon and Coral Islands along with mature palms, fruit and indigenous flow can be enjoyed by everyone. Moreover the airport is about 50 minutes away and the infamous Patong Beach and Phuket town are just 30 minutes away making it away from the hustle and bustle yet close to the city.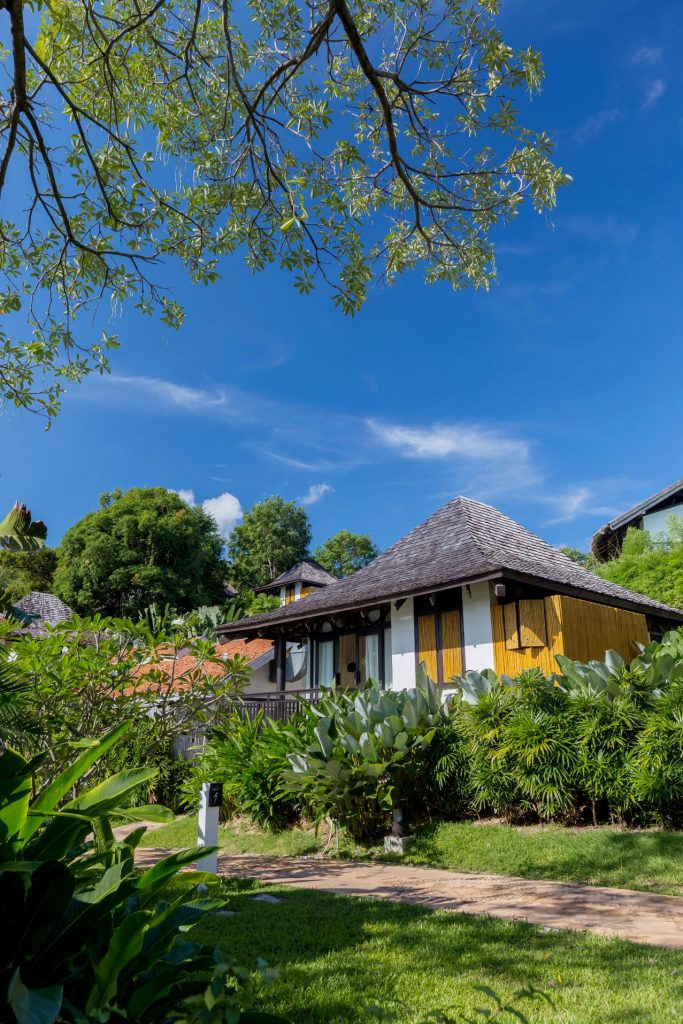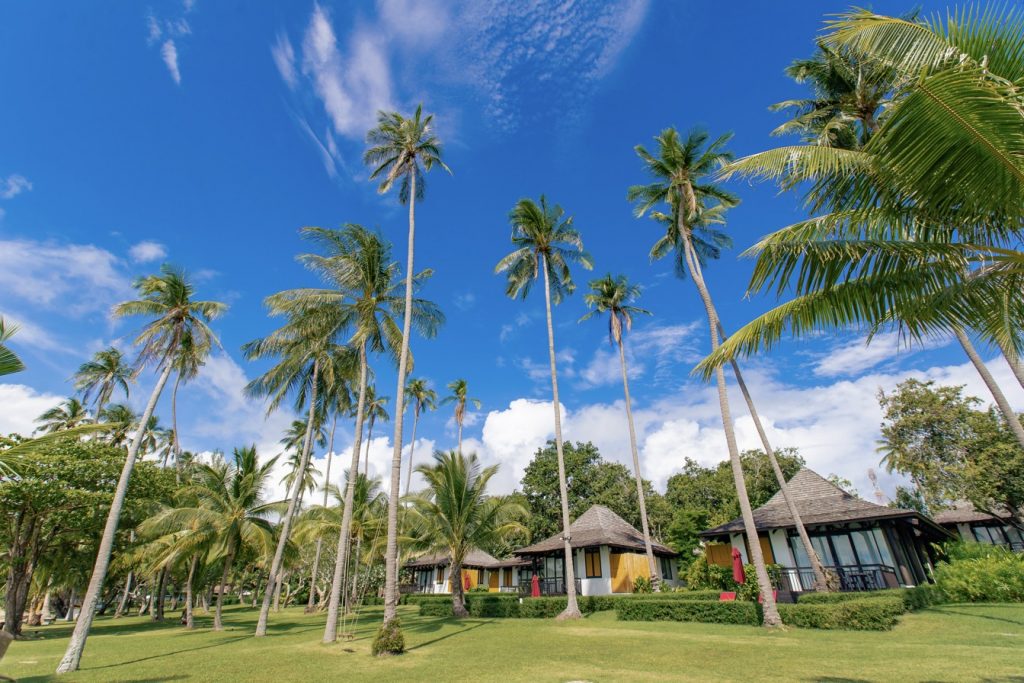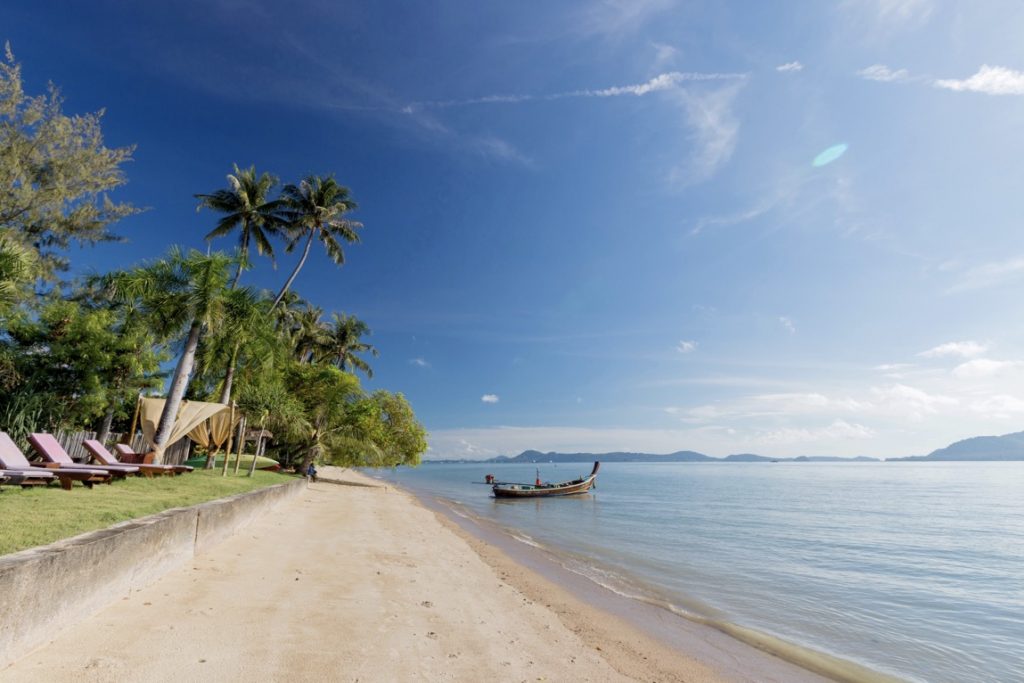 The resort features 92 spacious stand alone villas with every facility one would require – stunning views, spacious bathrooms (with twin wash basins), large balconies/ terraces, a private sun deck, Mini bar, IDD telephones, high speed internet, flat screen T.V., Air-conditioning, ceiling fan, Tea and coffee making facilities, In villa safe, hairdryer, bathrobe, umbrella, slippers and many more such modern facilities. For me, it was the stunning view which made our stay even more memorable.
Now, let me tell you about our rooms. Yes, for a family of 5 we had 2 rooms- a Deluxe Pool Villa and a Deluxe Seaview Villa.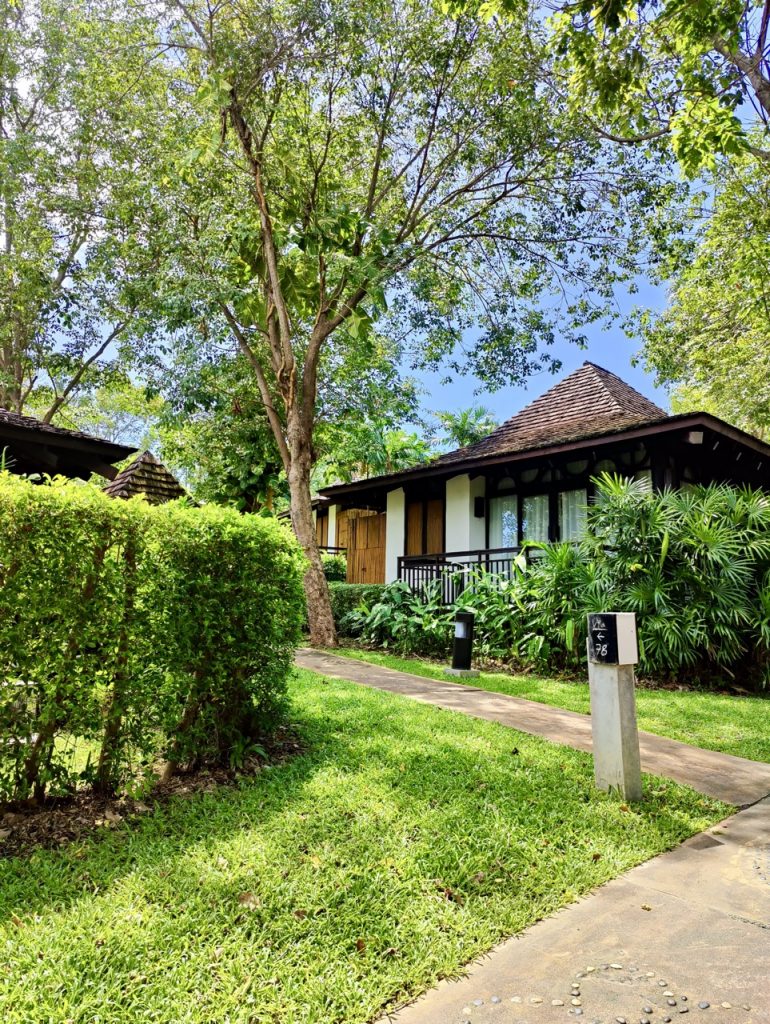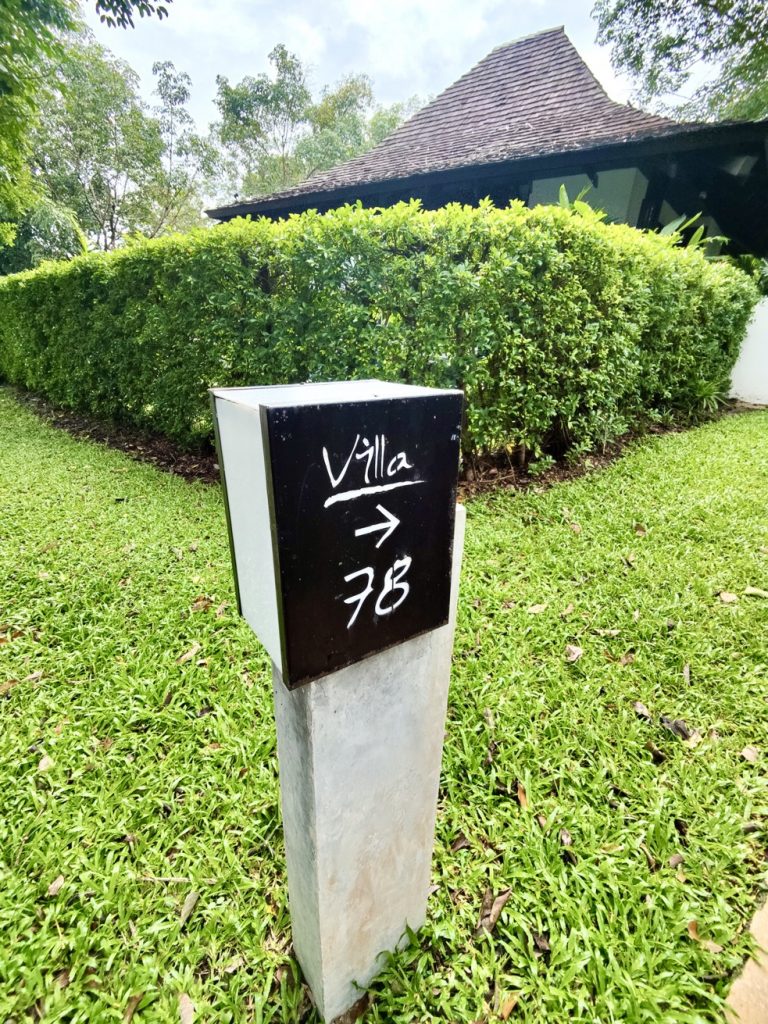 There are 11 Deluxe Pool Villas at the resort and we got to stay in one of those. Once I entered, the first few words which came to my mind were nature, relaxation, peace and pool! Yes…we had a private pool which meant we could take a dip anytime!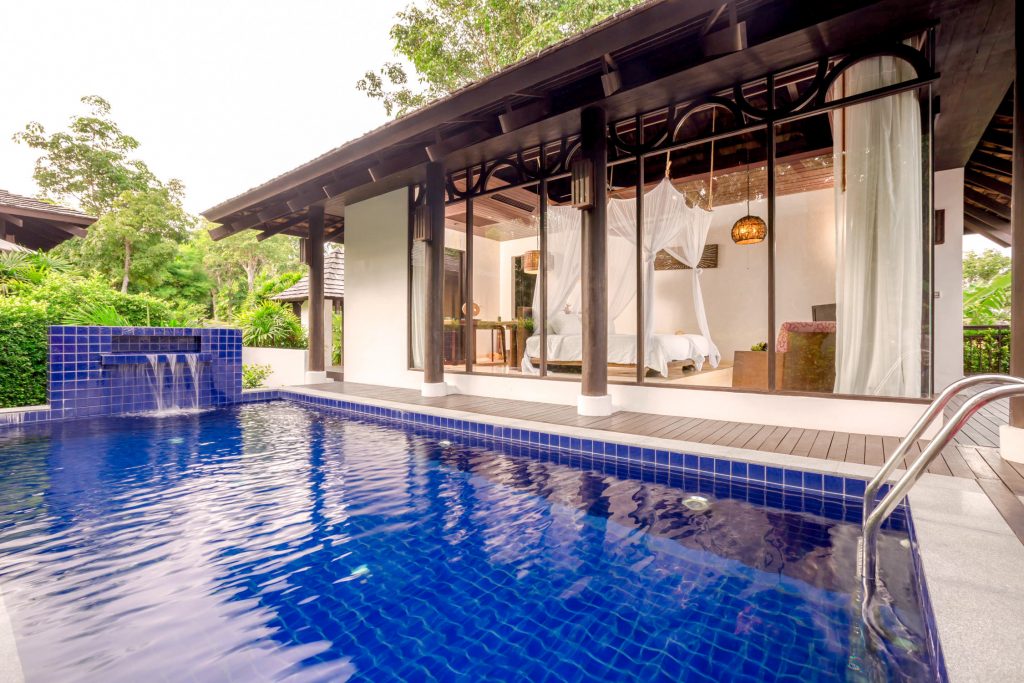 First let me tell you about the room. A wide bed with sheer curtains adjacent to 2 reading lights not only illuminated the area but also added a nice beautiful charm to the room. There was also a couch next to the sheer curtains. The bedroom opened up to a large veranda next to which was a private 7 metre pool. Aaah! That's nothing less than a dream. This was followed by a spacious outdoor rain shower, a lavish bathtub, separated dressing area, twin sinks. Just loved living in here.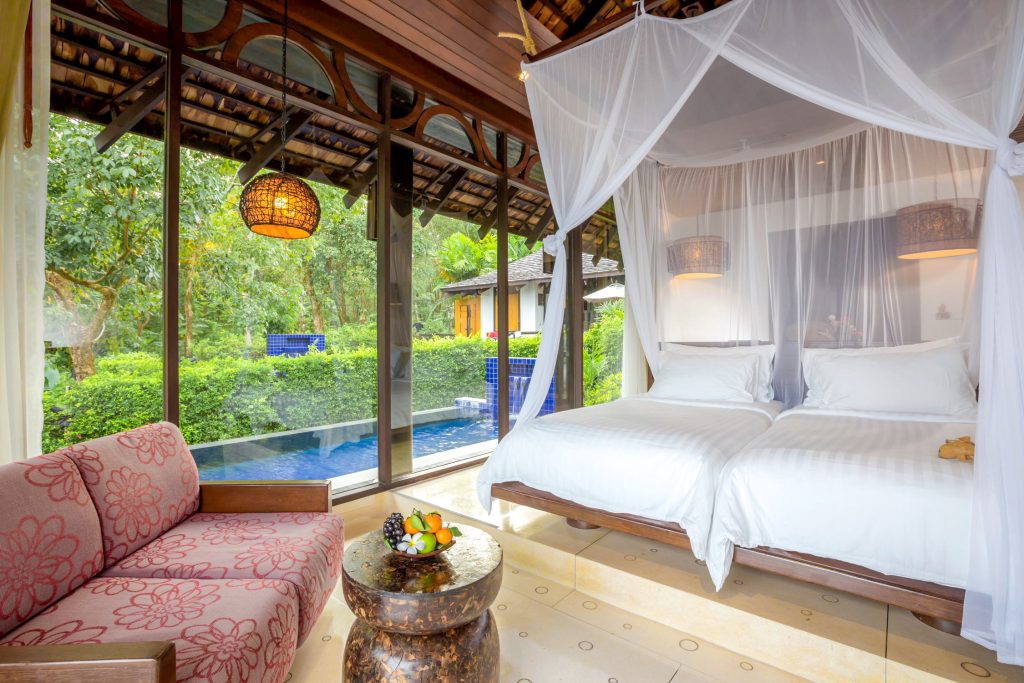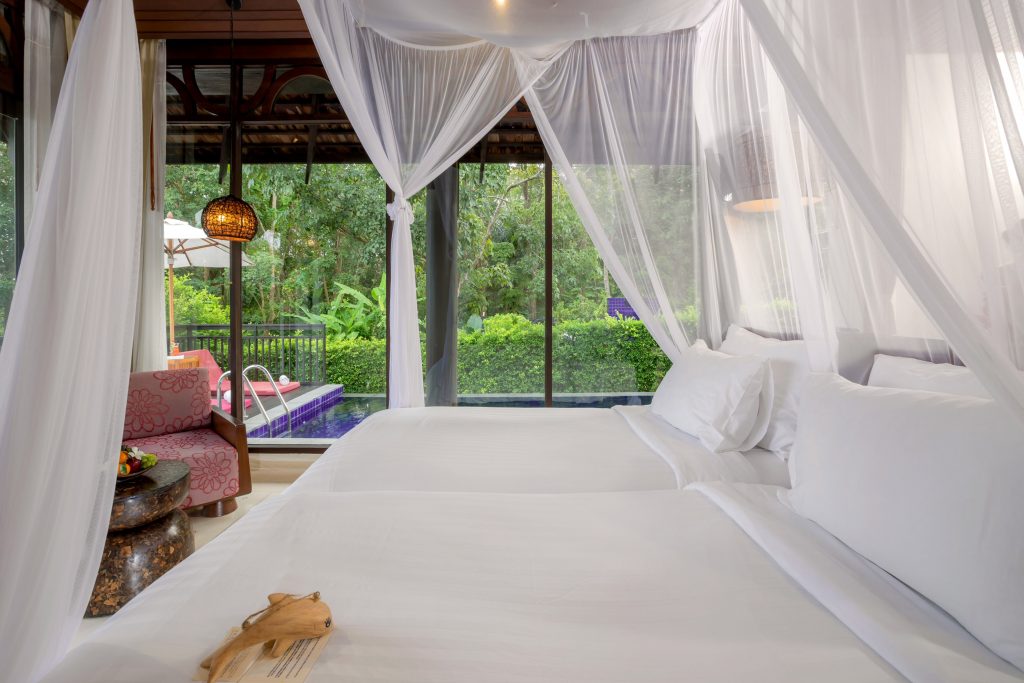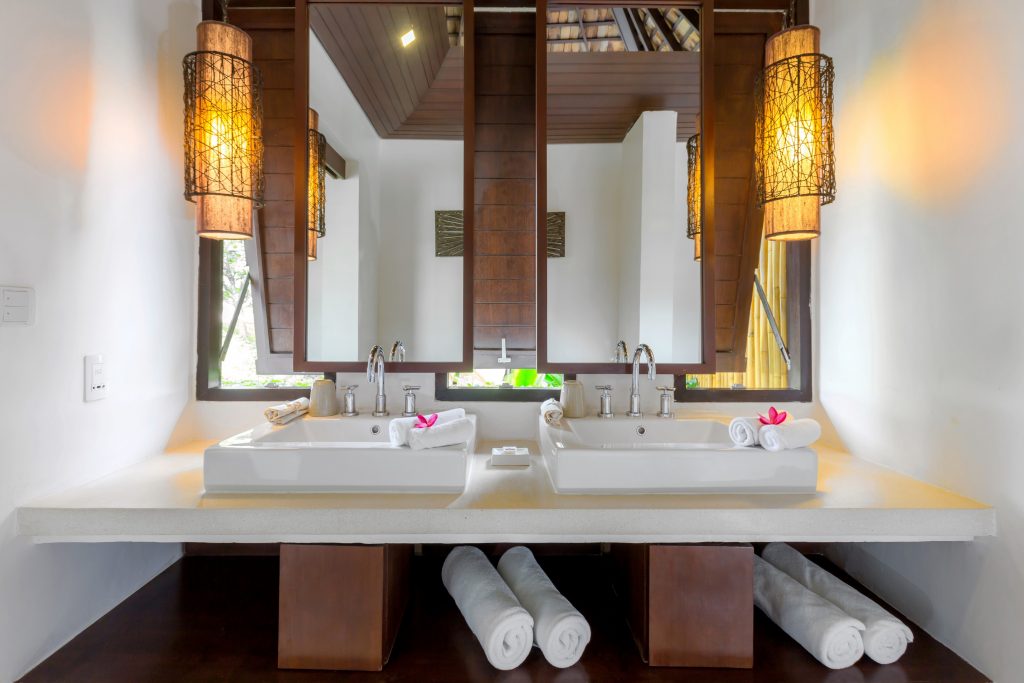 We enjoyed and sunbathed in the pool waters, it was a king (or rather queen :D) sized joy. Once you step out of the villa, you see a lovely view of the beach with palm trees. Mesmerizing it was!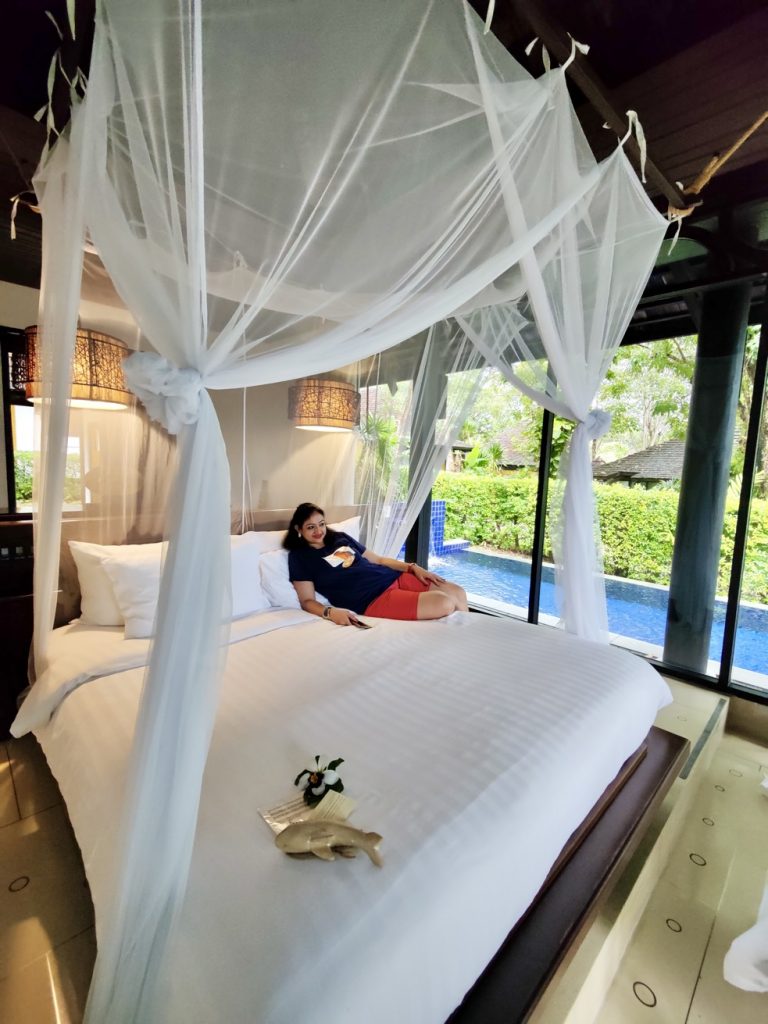 It was time to head to the other room and we called the buggy. Since it's a vast area, there are buggies to go from one place to another. Whether it's to the restaurant or to another villa. We just had to call the reception and a buggy would come.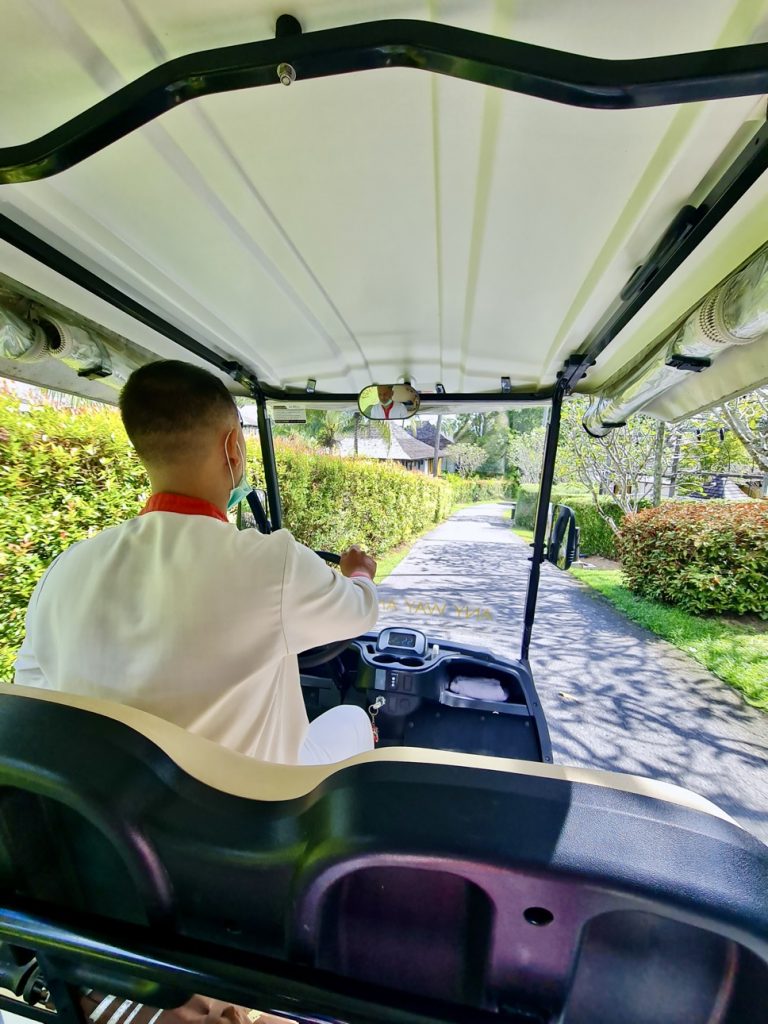 The other room we had was a Deluxe Villa. 61 such villas at the resort come with different views – garden view, seaview, and beachfront…one could choose whichever view delights them the most. The villas also have a private terrace and are just a delight to stay in. Rest of the amenities are the same as the deluxe pool villas (minus the pool) like a dressing area, large bathroom with supersized bath, twin sinks and so spacious. Ours was the Deluxe Seaview Villa. We absolutely loved having our morning tea with the beautiful view.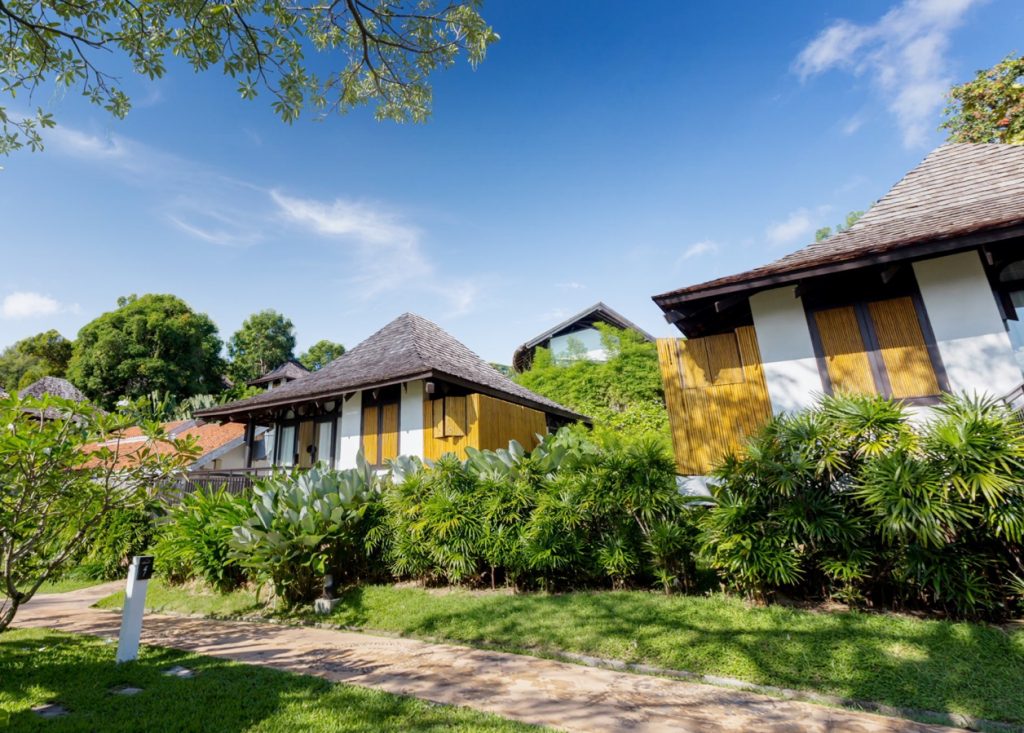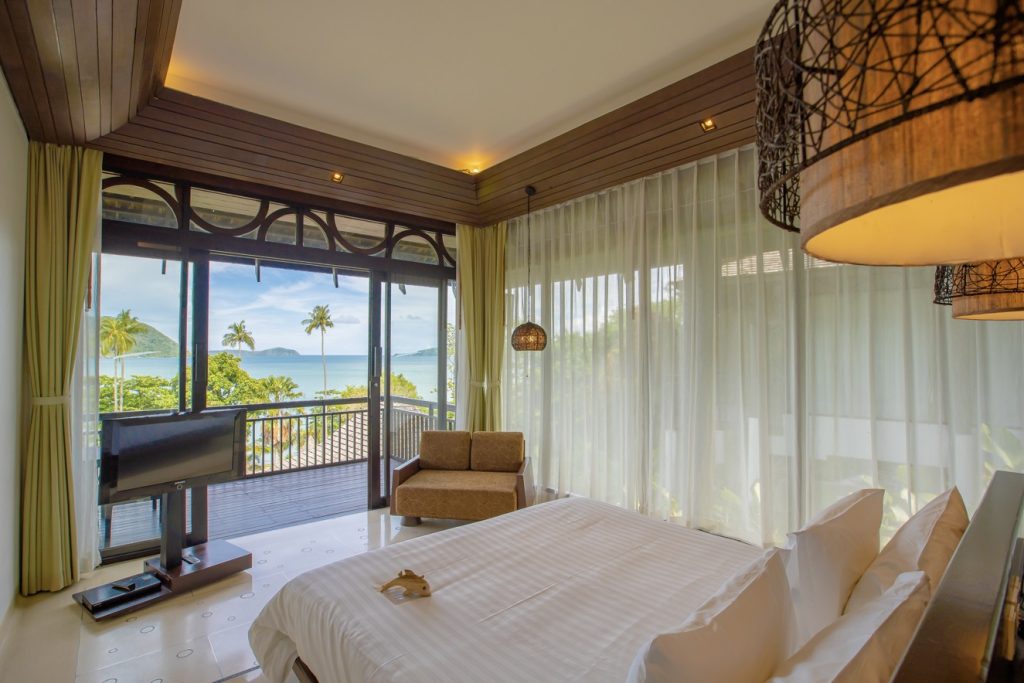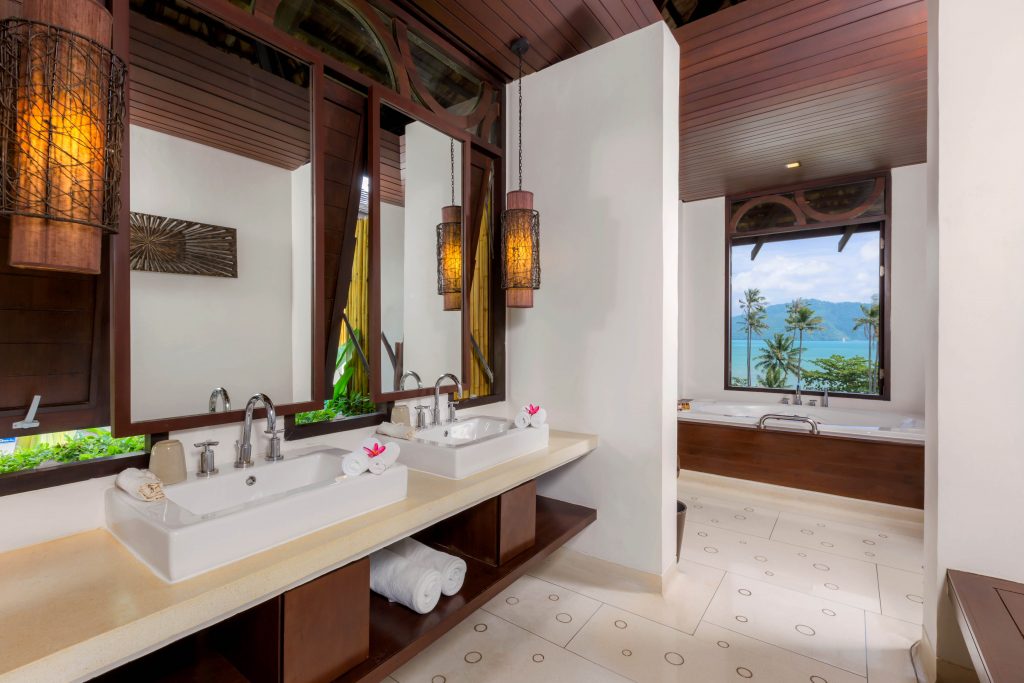 The other villas at the resort are Prime Pool Villas. There are 13 of those and there are also 3 spacious two-bedroom pool villas which are breathtaking beautiful. There are also 3 spacious single storey and 4 luxurious Vijitt Pool Villas leading to an expansive private gardens that run down to the beach.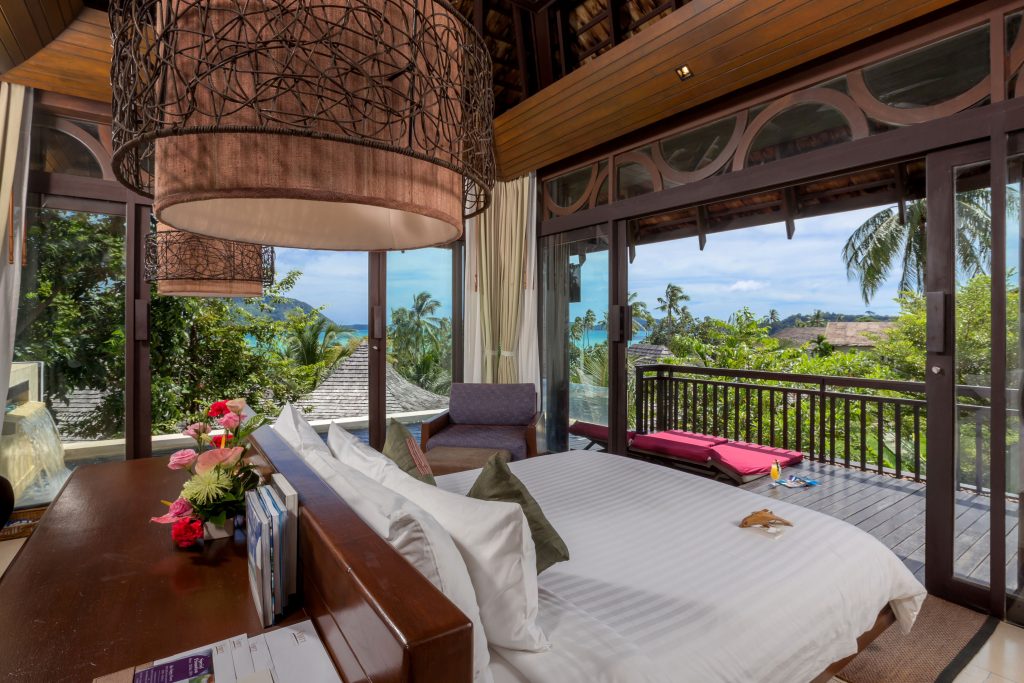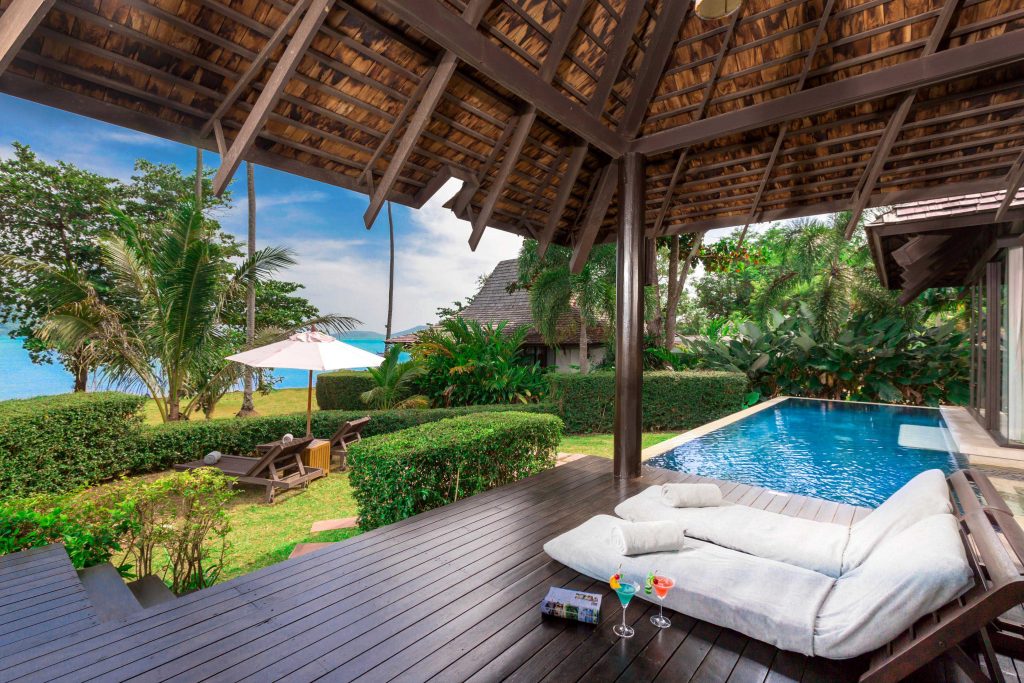 The resort is a heavenly stay for the young and old. Along with our private pool, we also enjoyed a 40 metre long infinity edged pool. The crystal clear water with the beach view made it so picturesque. We absolutely loved swimming here.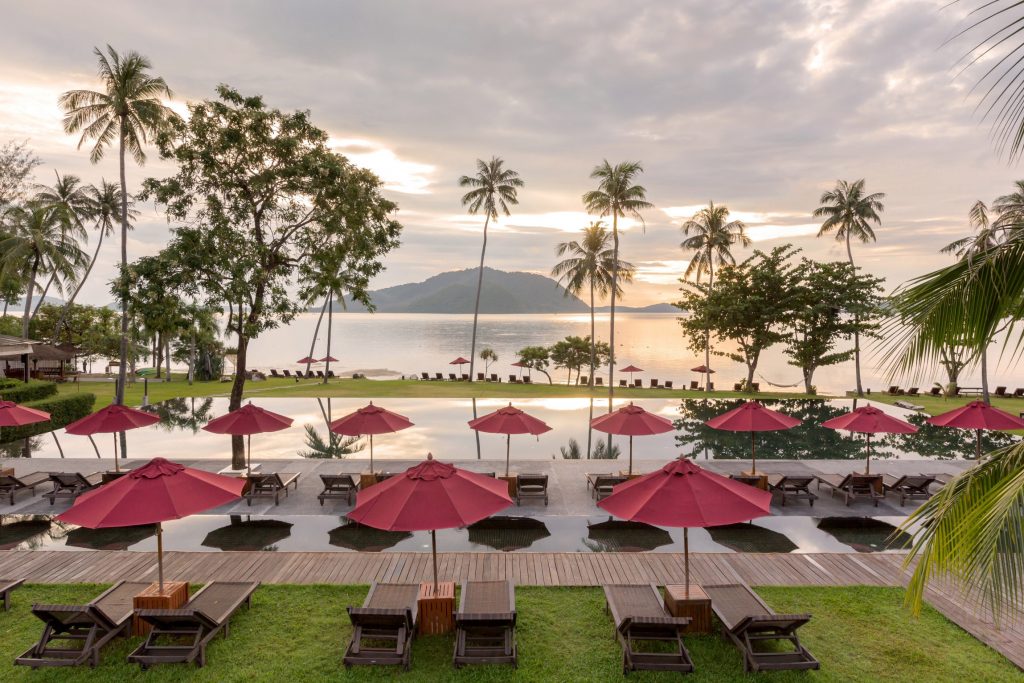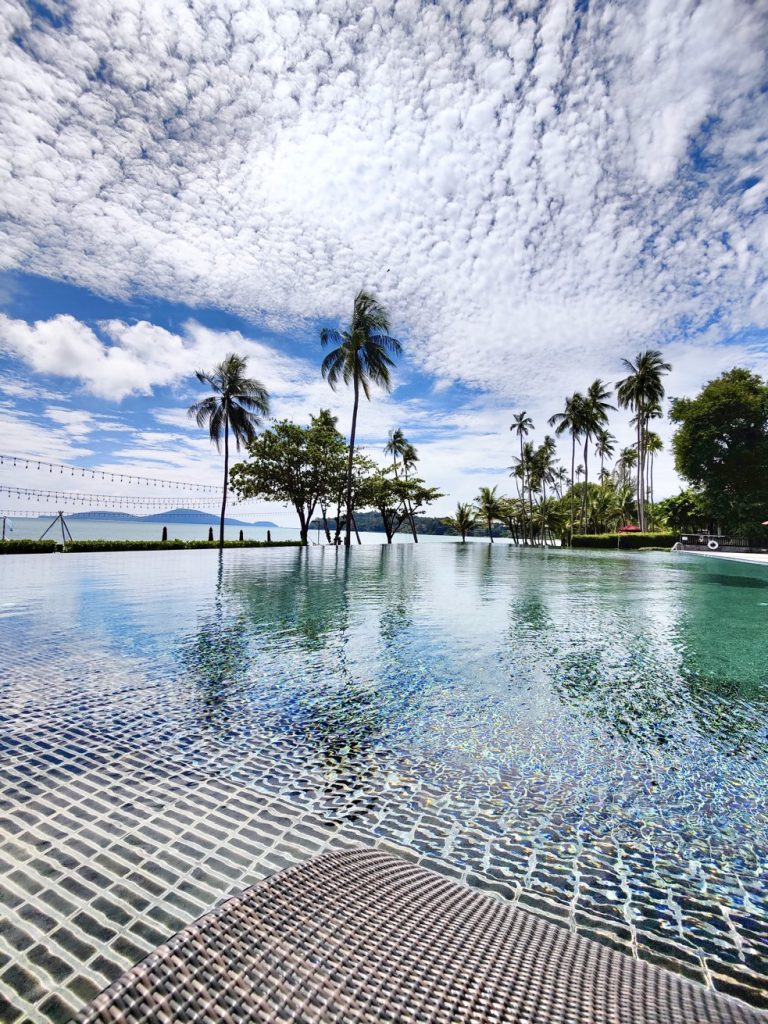 View this post on Instagram

 

 

 
2 restaurants and one bar situated at the resort also ensure guests have a delicious time. Adults could enjoy the fitness centre, while for the little ones, there are activities galore – a kids club with activity room, an indoor-outdoor playground and children's swimming pool.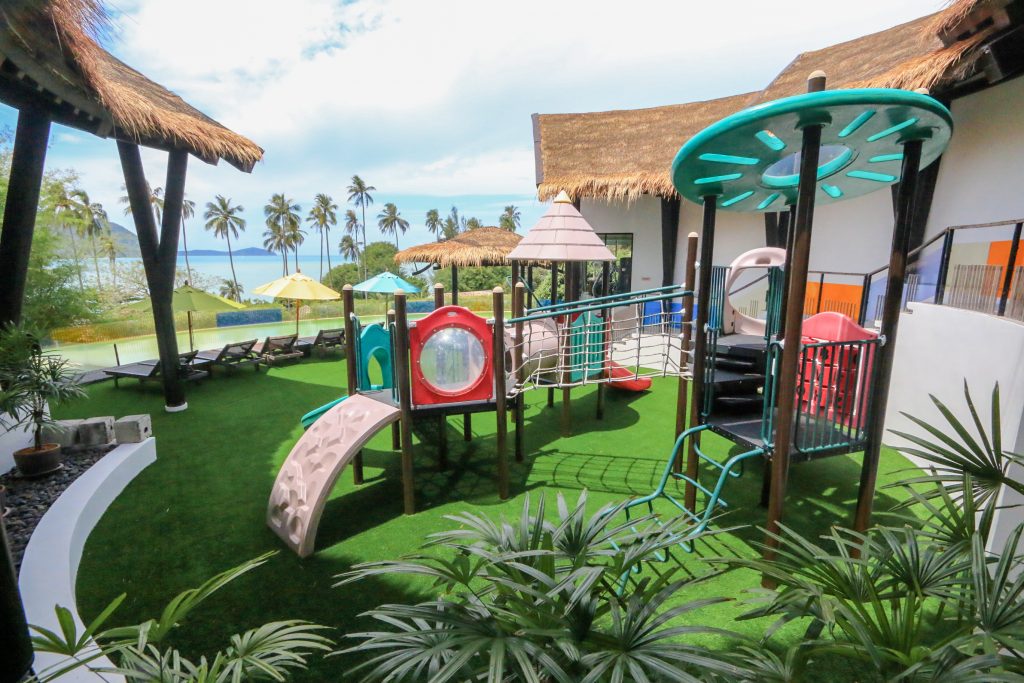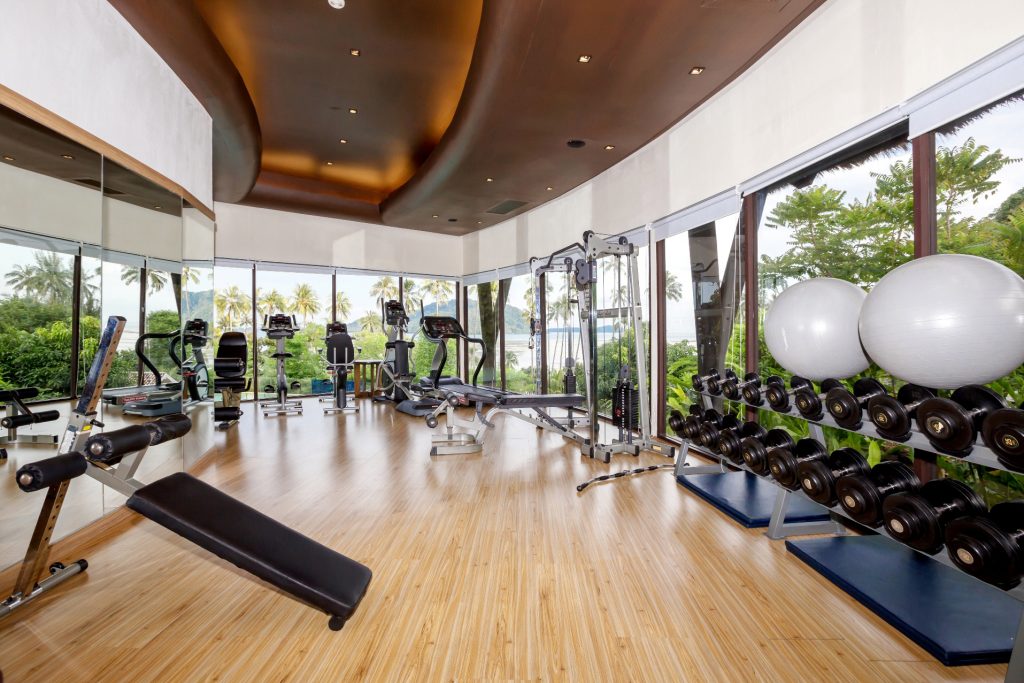 Other recreational facilities include Beach Marine walk, Food offering to monks, Rubber Tapping, Aqua Aerobics, Thai Boxing, Thai Cooking Class and so much more. Though, I would say don't miss the rejuvenation of The 'V' Spa equipped with steam rooms, jacuzzi and a beauty salon.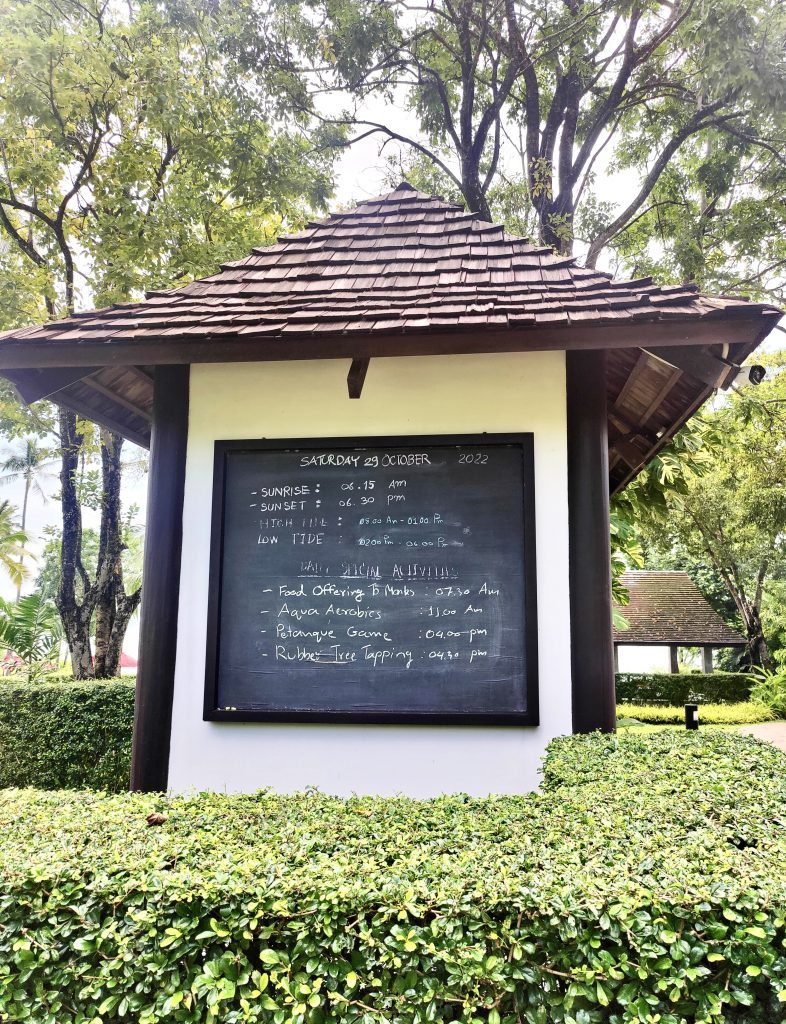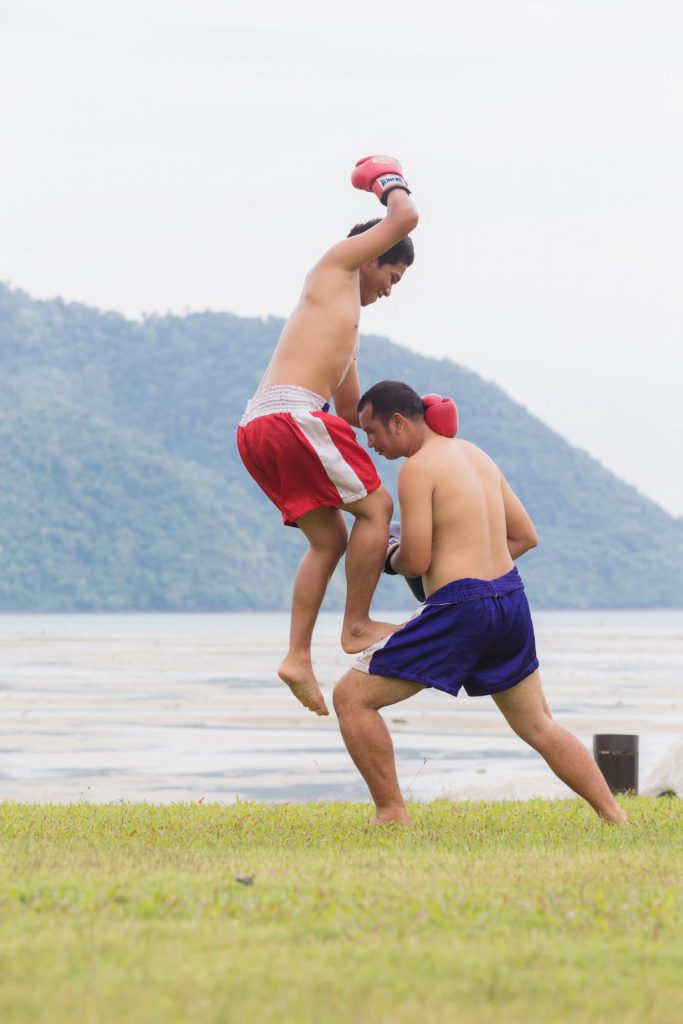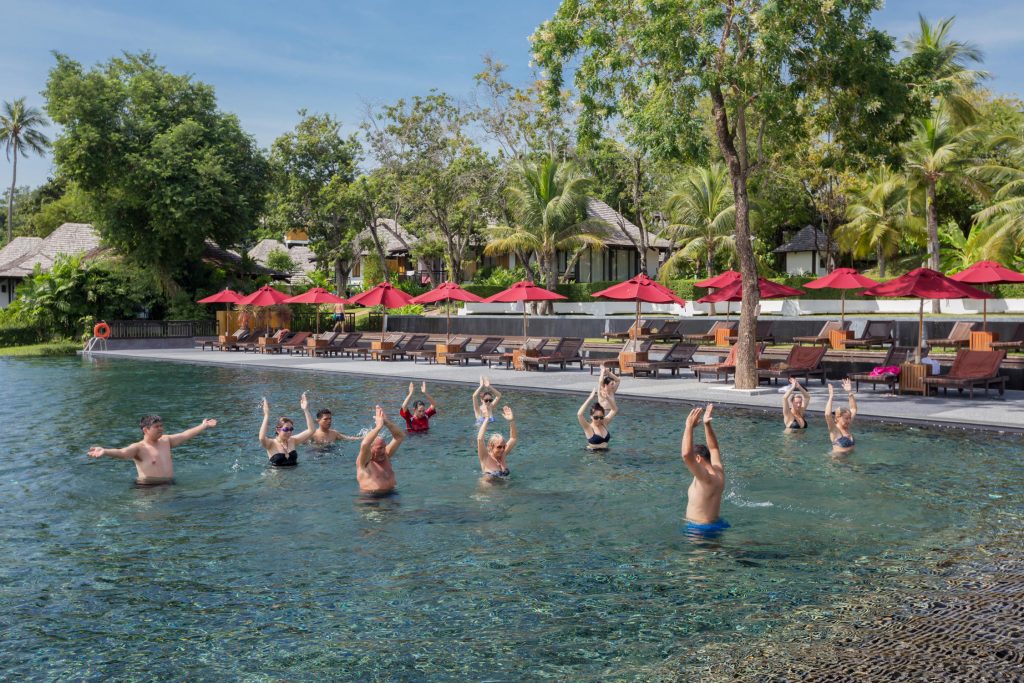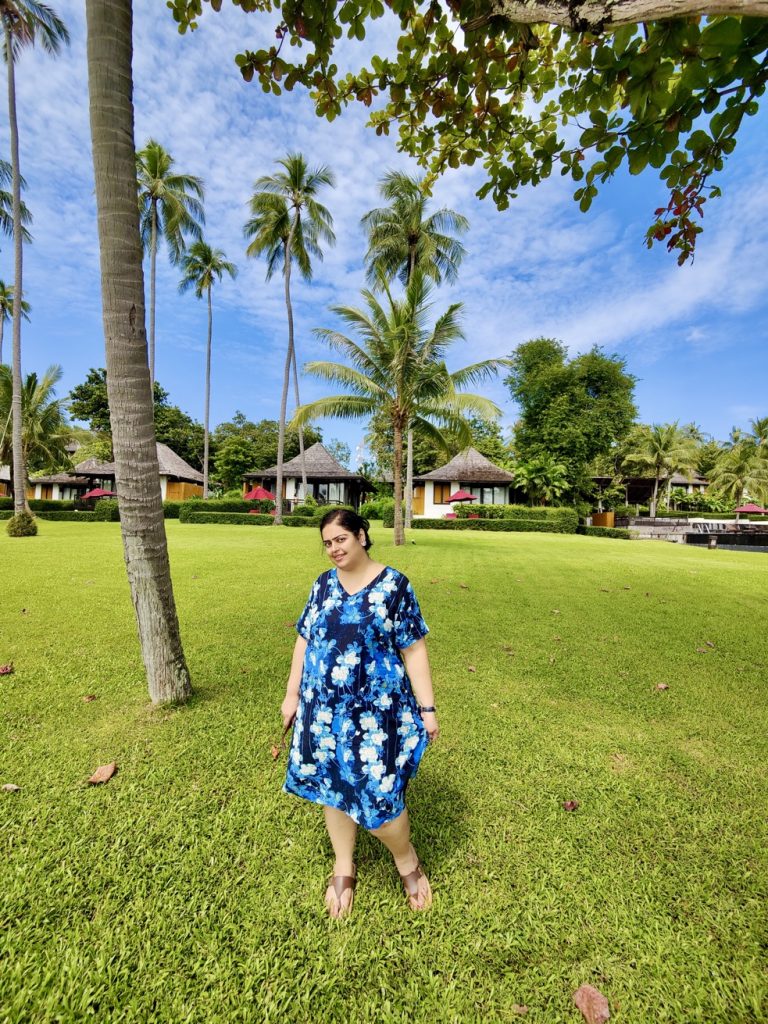 The Vijitt Resort keeps in mind the safety of its guests and in collaboration with Tourism Authority of Thailand, the resort has been certified for Amazing Thailand Safety and Health Administration (SHA and SHA PLUS) In terms of safety and hygiene. They have been registered for Thai Stop Covid-19 project under the Ministry of Public Health to reassure customers the hygiene, cleanliness and safety in health before and during the stay.
All the teams at work are 100% vaccinated and practicing all norms of social distance, mask wearing, hand washing and temperature screening so that the guests and their families are completely safe and healthy.
---
DINING:
All of meals we had at the resort were at 'The Savoury'. Walking the pathway along with gold, silver, yellow and orange fishes was just so enthralling. The restaurant was all about a beautiful ambience with a sea view. It was breezy and just perfect. The elegant all-day dining venue serves a generous breakfast with Asian and international choices and for lunch and dinner there is an ala-carte menu. The Sunday brunch is special and a favourite amongst local residents with a leisurely ambience and service from the warm and hospitable staff.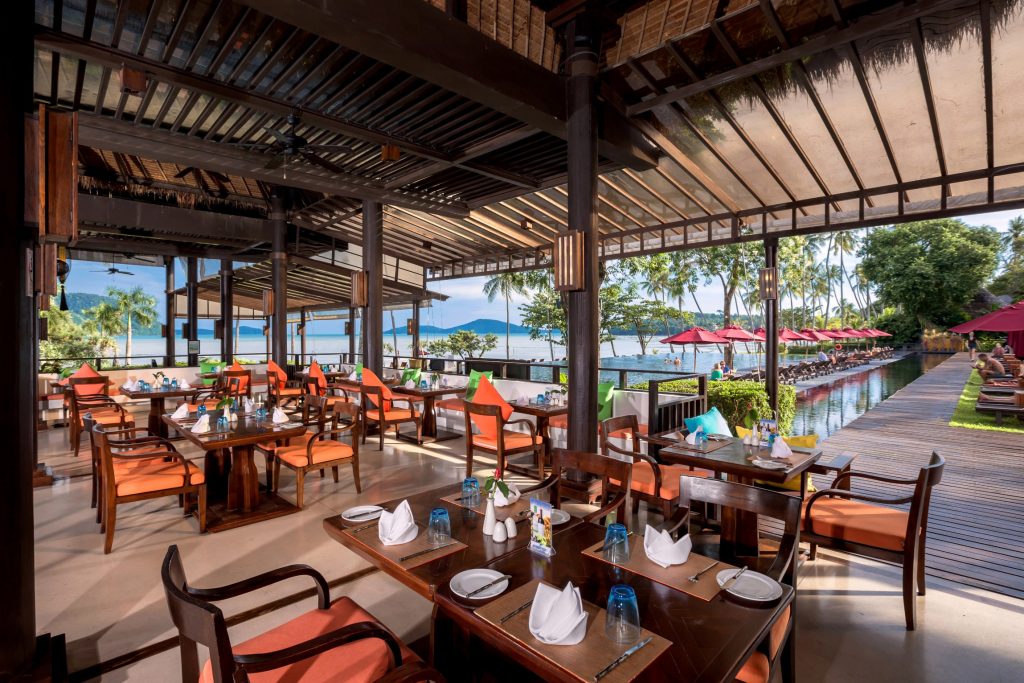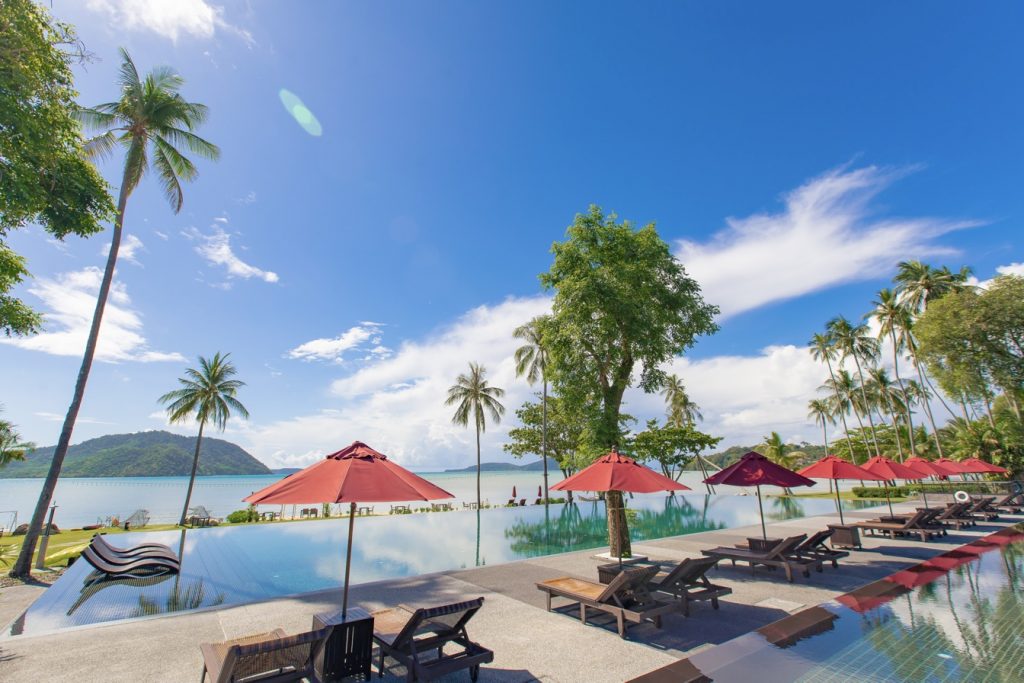 The restaurant lifted up our spirits as soon as we got off the buggy. Beautiful and colourful flowers make for a great sight. The morning buffet is infact placed adjacent to these flowers and it's a sight to behold. Wooden chairs with orange furnishing gave a great look. It's the view from there which makes the restaurant even more attractive. The big pool followed by the beach…it's just wow. Having food surrounded by water is definitely a surreal feeling.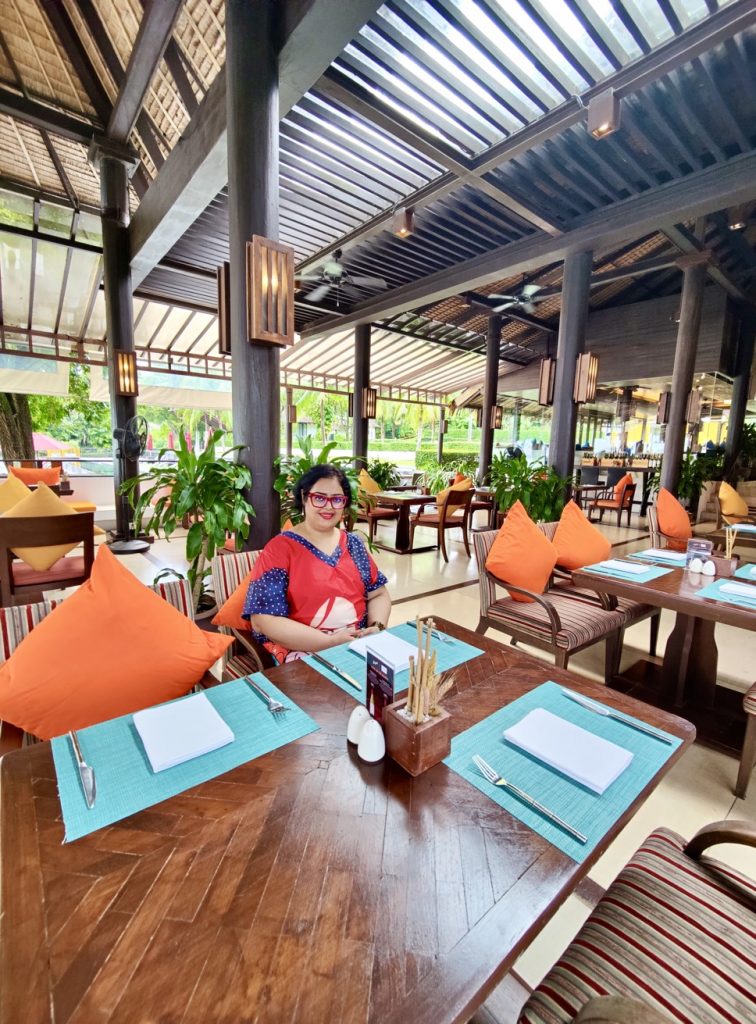 We had 2 yummy lunches at The Savoury. The first one was Indian food. We were so delighted to hear that there was an Indian Chef who prepared yummy Indian food for us – delicious Chicken Biryani, small samosas, Plain Naan, Tandoori Chicken, Chicken Tikka. Aaah…it's such a delight to see Indian food in a foreign land. All the Indian food was tasty, well cooked and very well presented.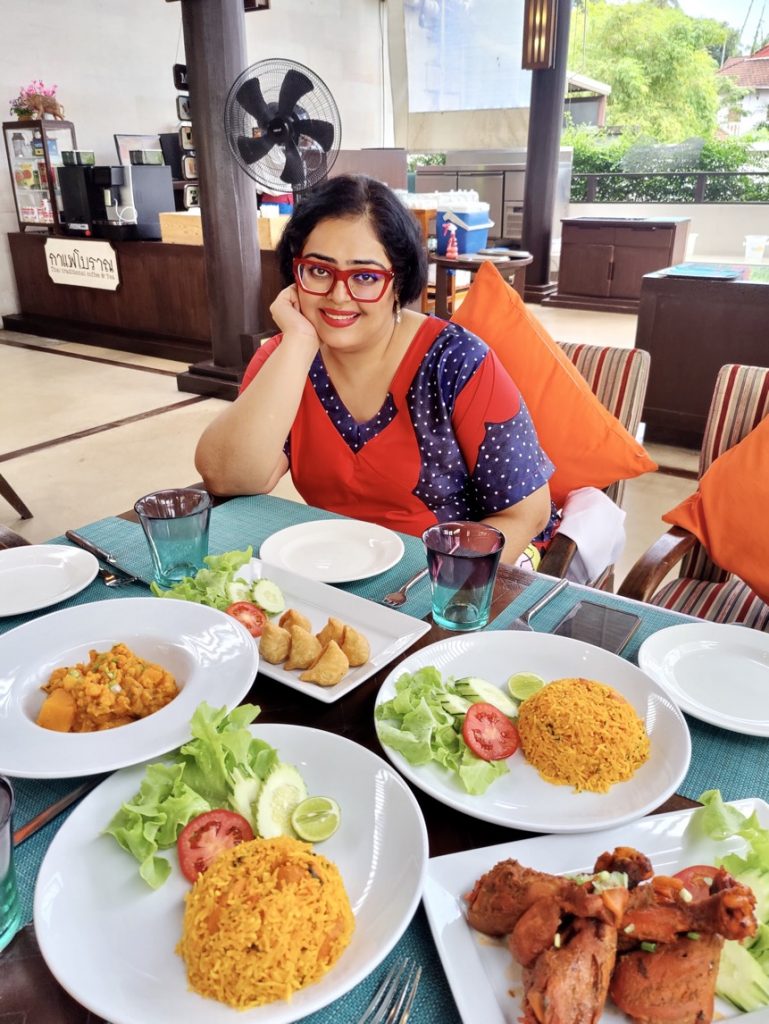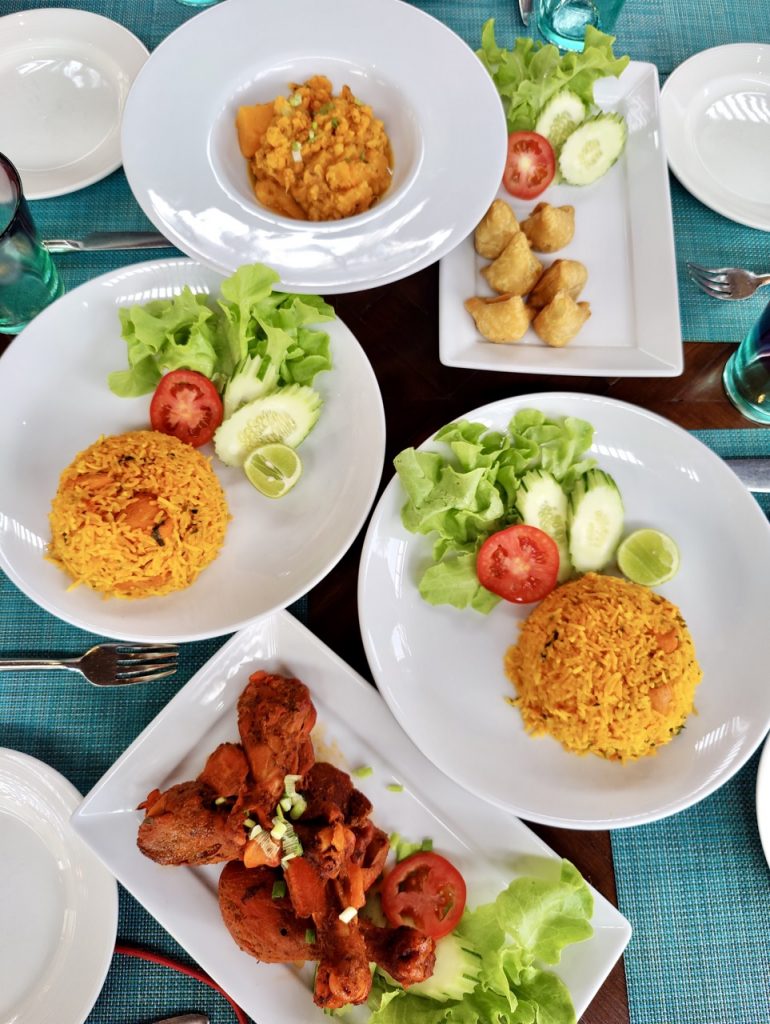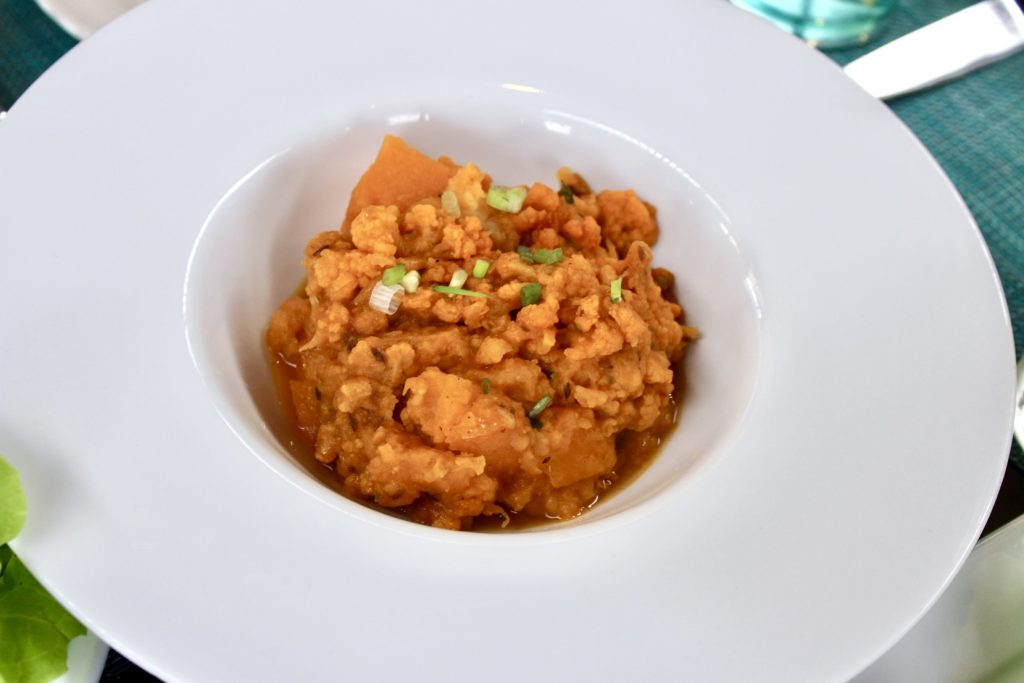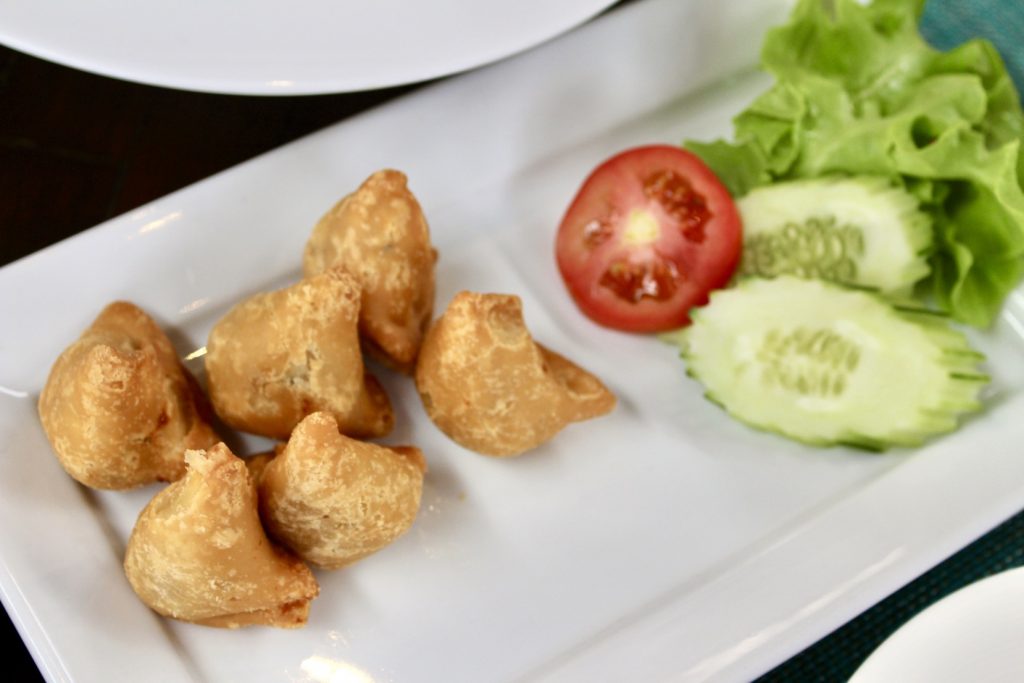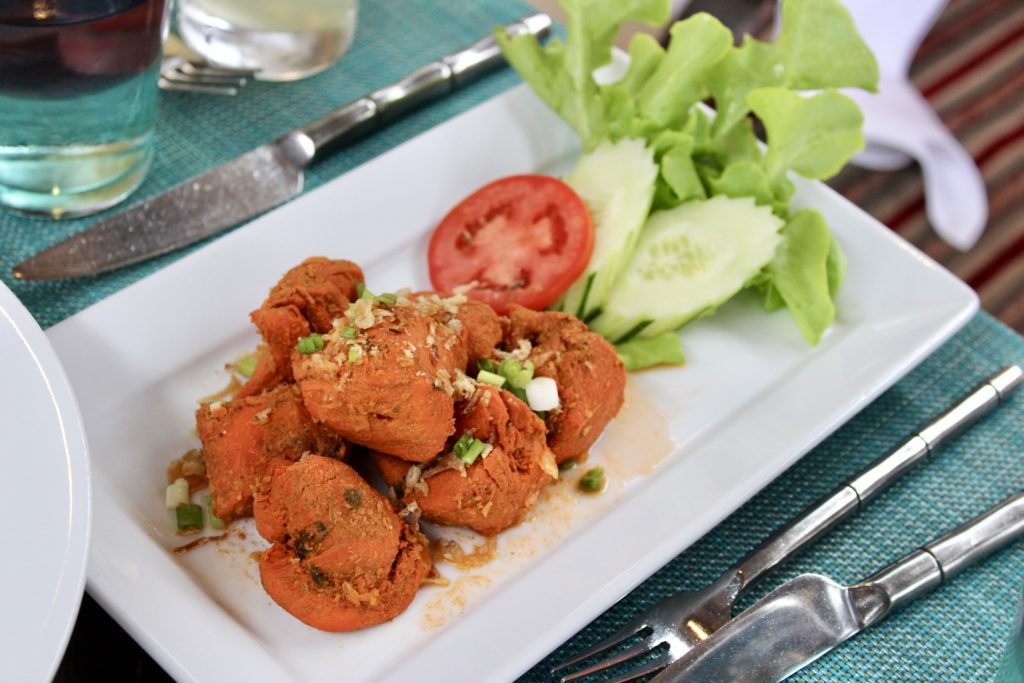 We also tried BBQ Chicken Pizza and Vegetarian Sandwich served with fries and salad. I loved the food so much. Refreshing mocktails we tried included Vijitt Sunrise, Virgin Mojito, as well as Sawasdee. They were as delicious as the food.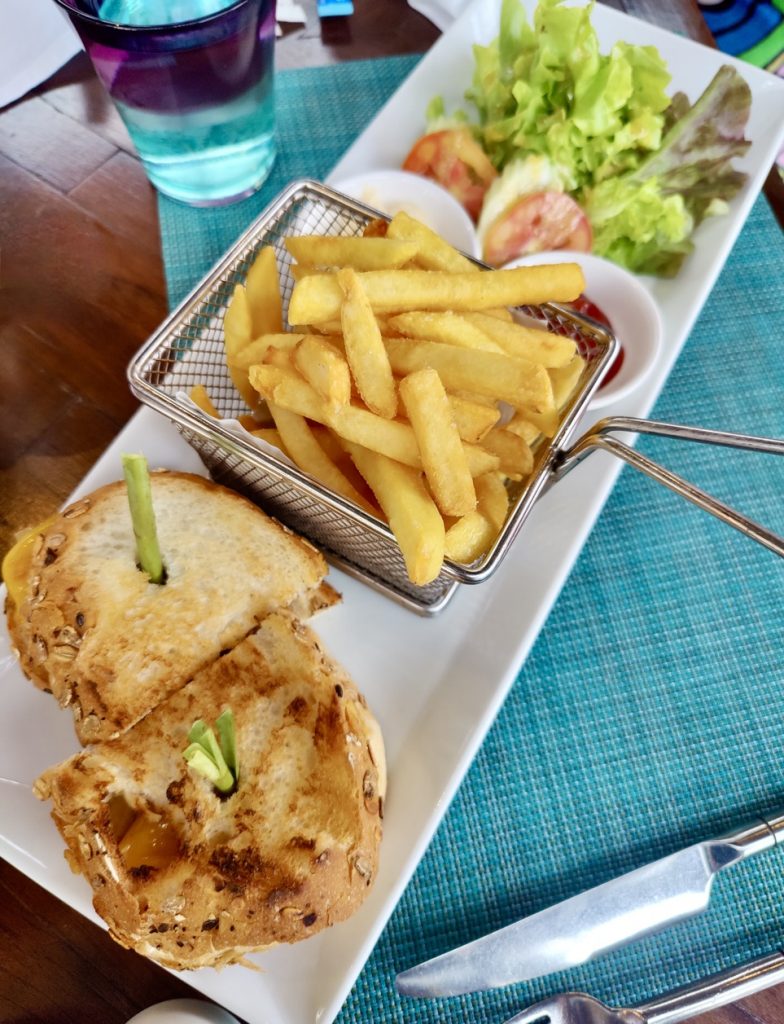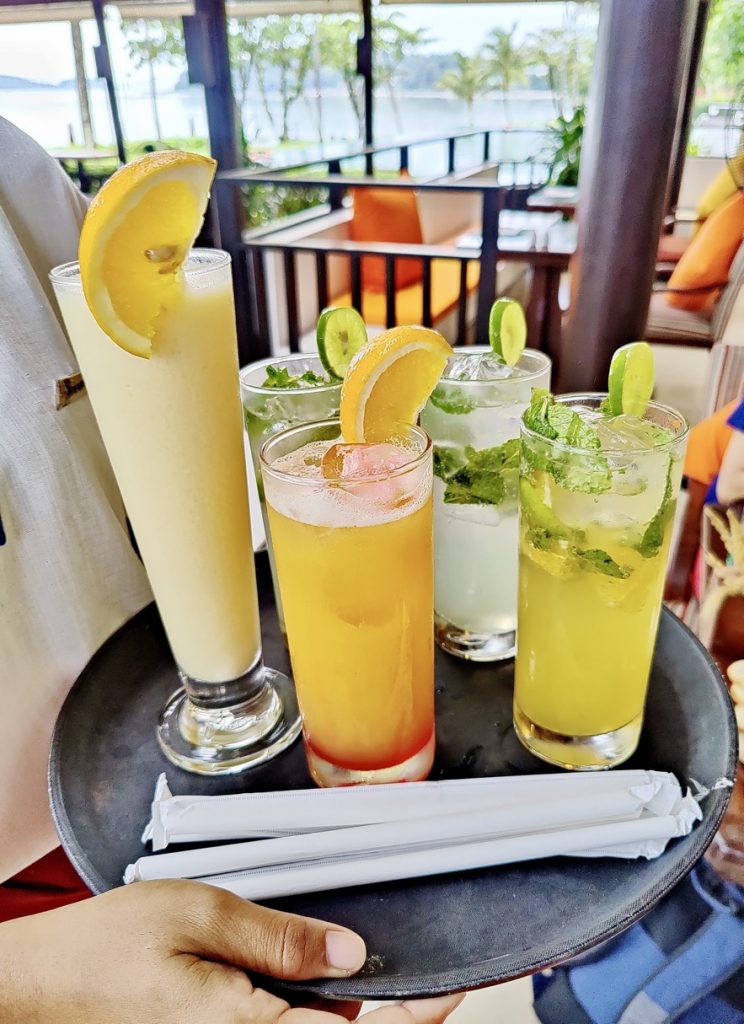 We loved the food at The Savoury and decided to have next day's lunch also at the same restaurant. This time we tried Chicken Caesar Salad, Po Pia Je (vegetarian spring rolls), Kao Phad Je (fried rice with vegetables) and much more. Let me tell you my recommendations.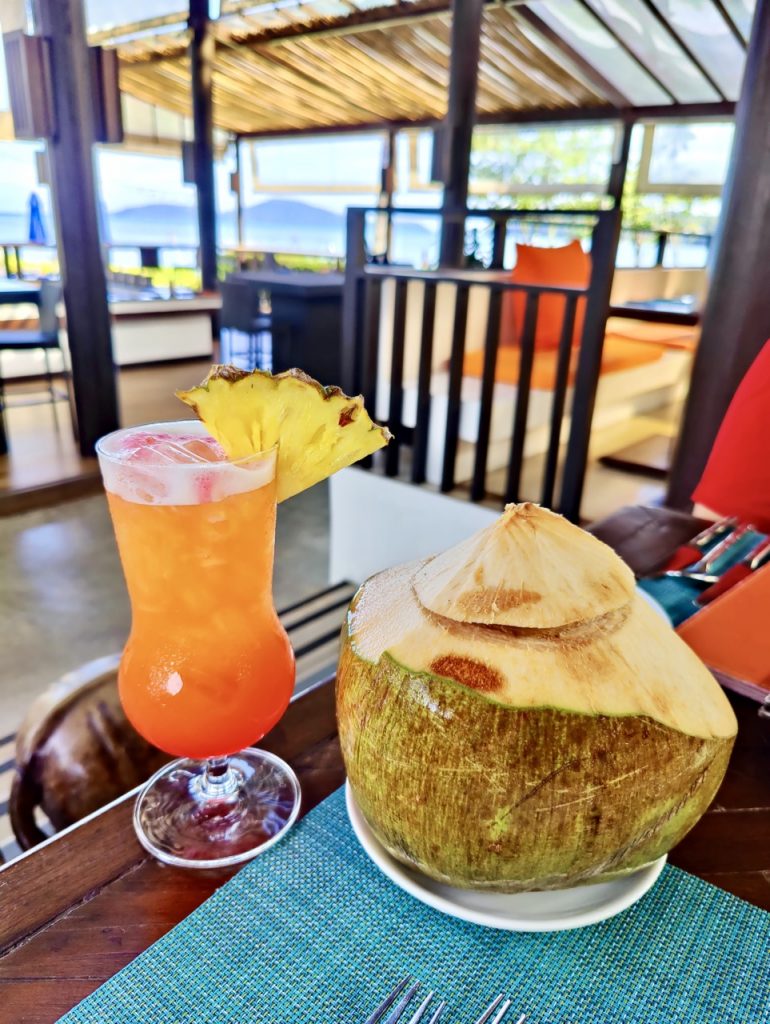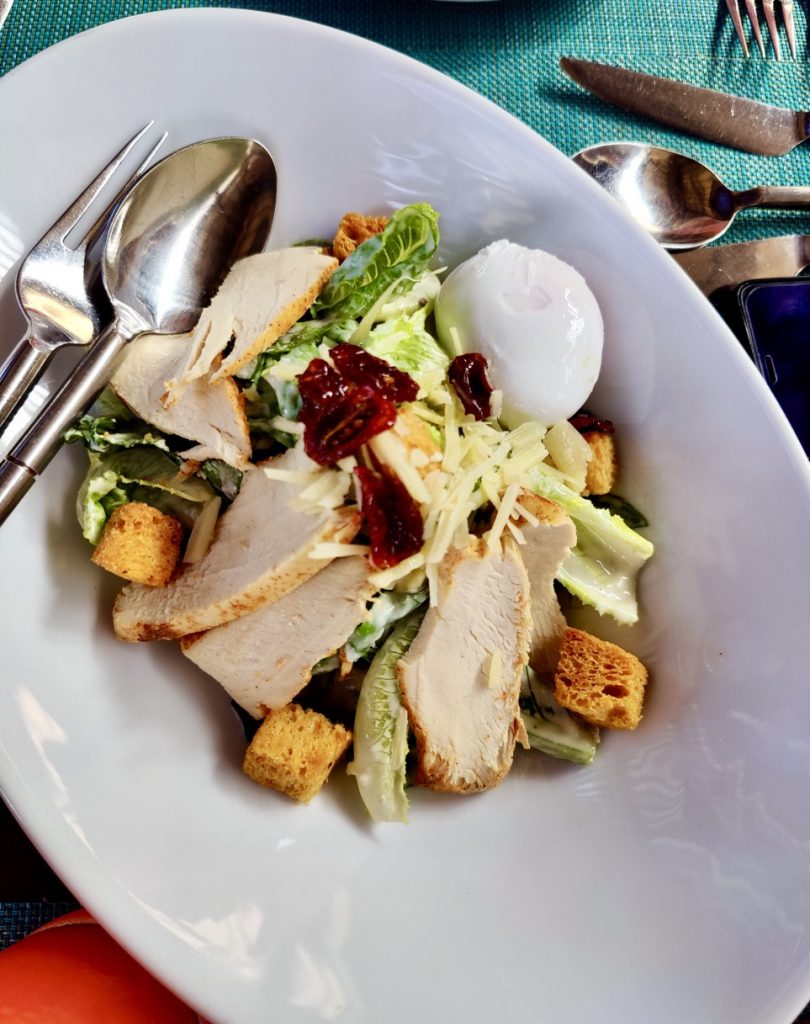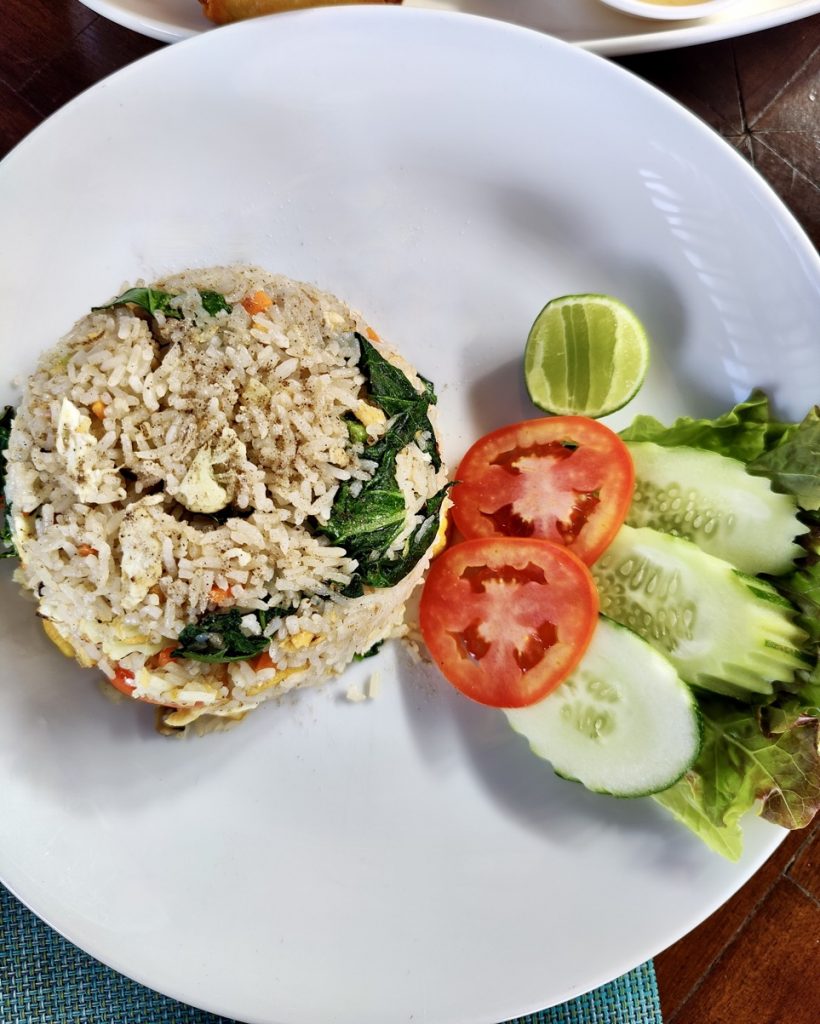 My favourite was the Grilled White Snapper Fillet with Mango Sauce. It was juicy and delicious and mango added such a great and unique flavour to the dish. The next dish was Spaghetti in Pesto Sauce and Vegetarian Phad Thai. The Phad Thai was real yummy and I loved the presentation. The next dish we had was Red Snapper Fillet with Pesto Crust. It was so good and was served with boiled potato, spinach and balsamic sauce. One dish which is my eternal favourite and would also advice you to try is Chicken Kebab Middle East style. It was served with brown rice and was scrumptious and delicious. Infact, at the resort, you would also find a lot of vegetarian options. So if you are a vegetarian and thought you cannot survive in Thailand, you won't regret coming here.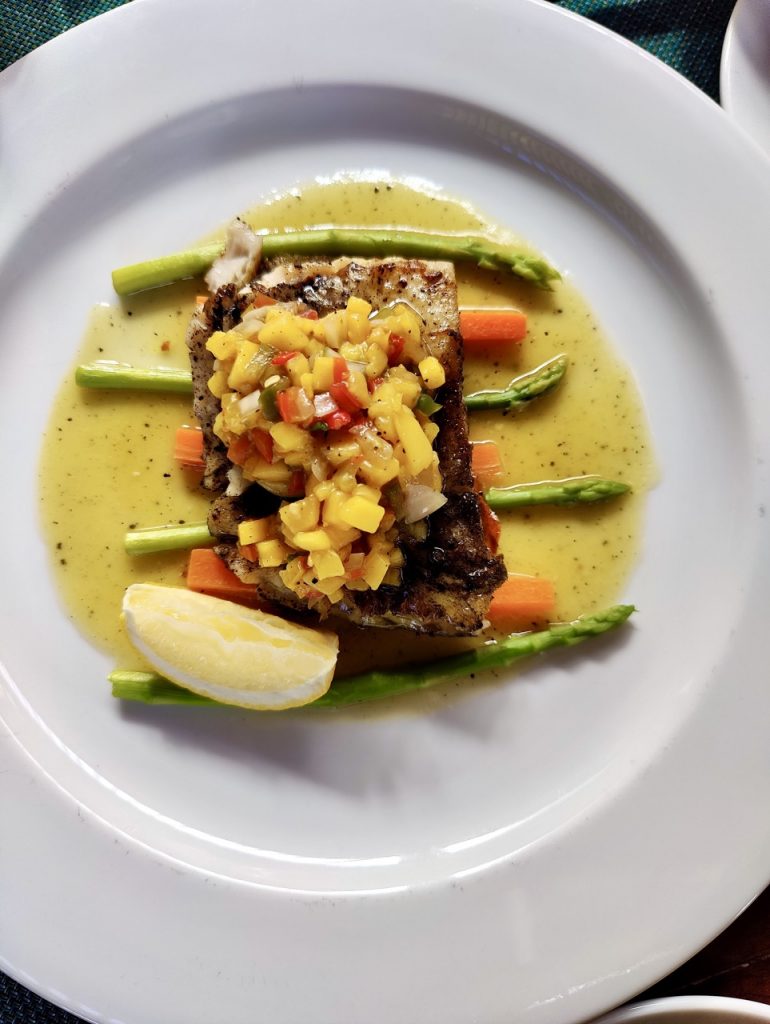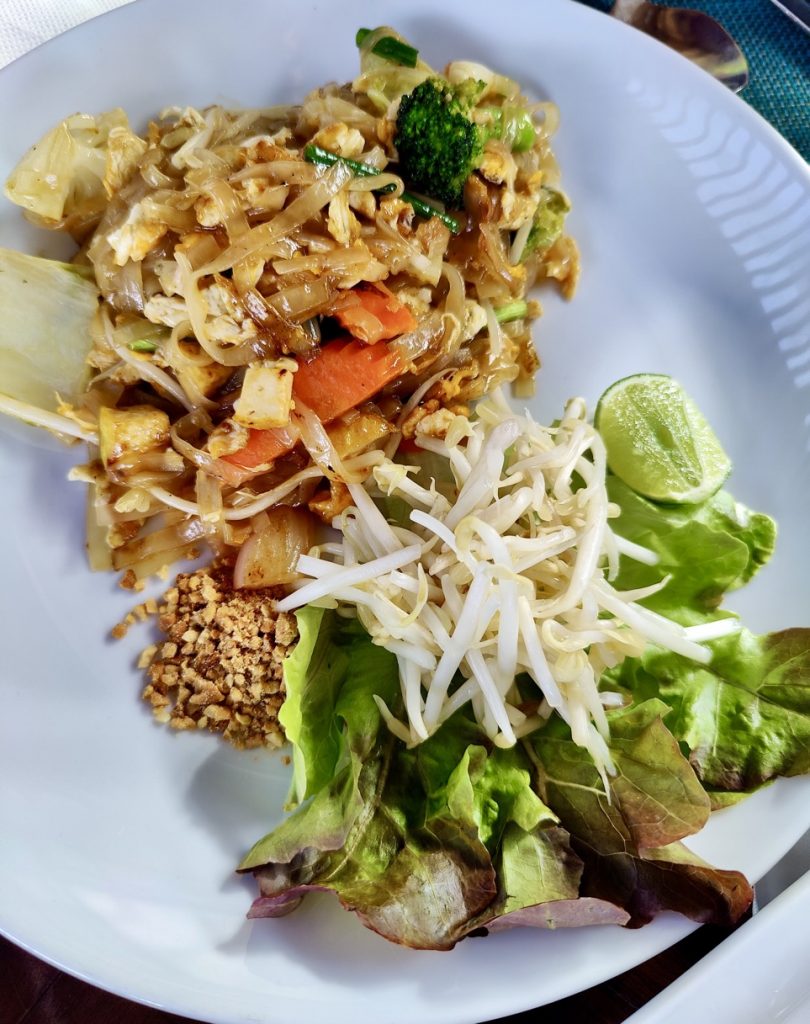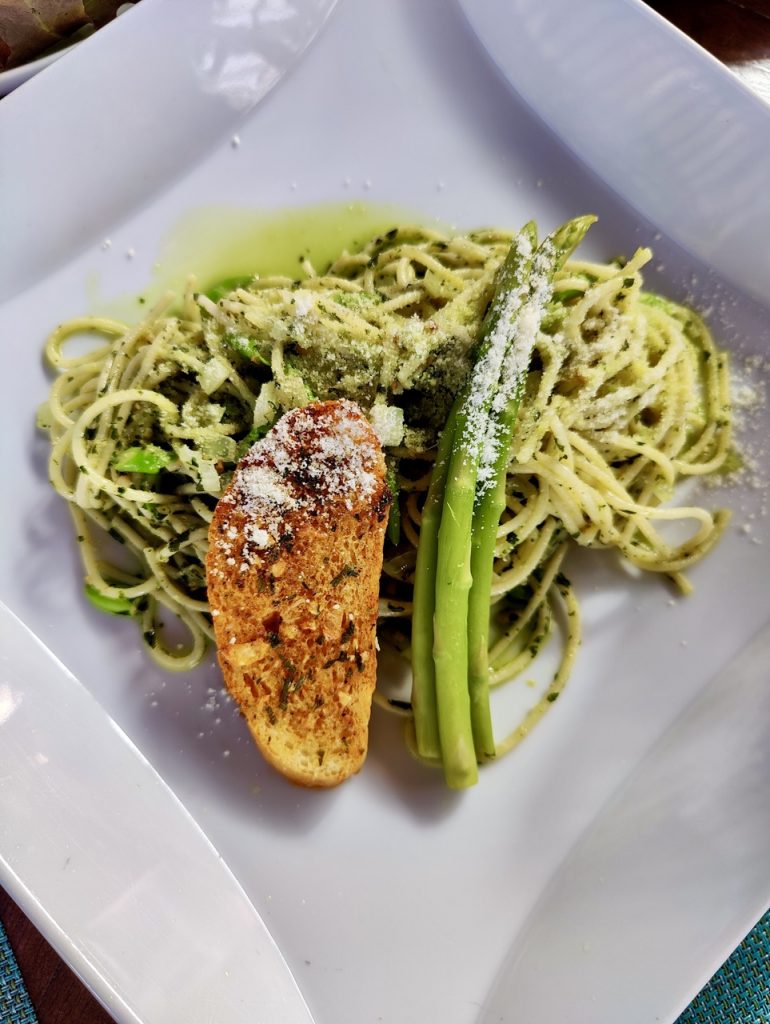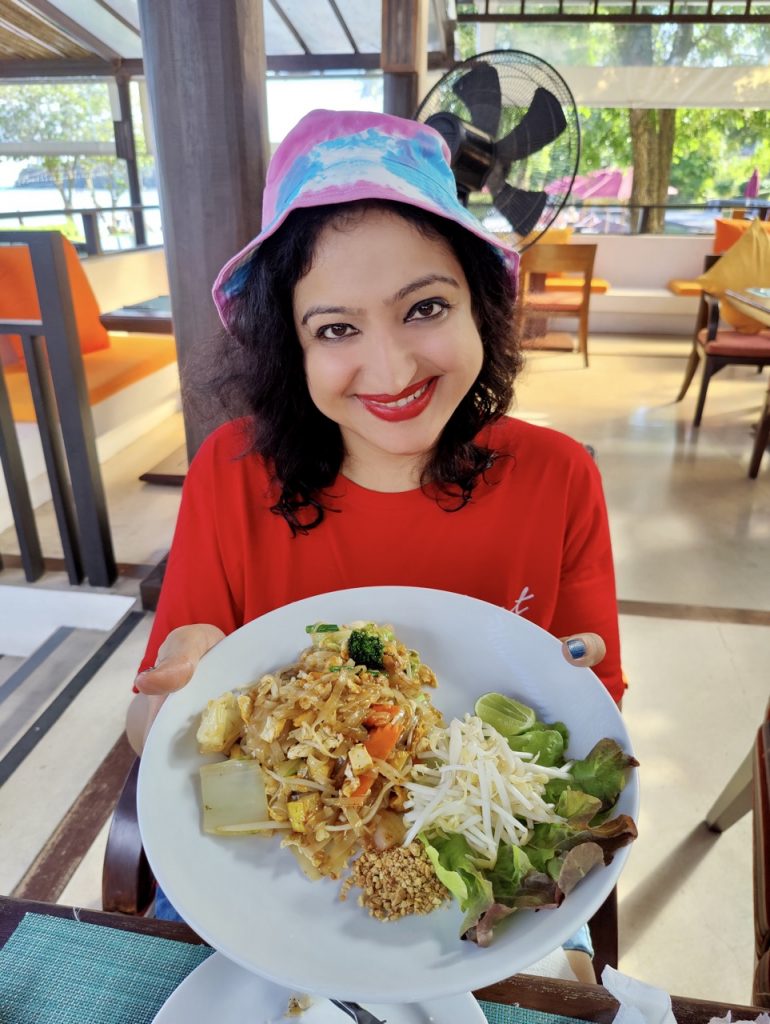 We also tried yummy desserts – Strawberry Panna Cotta and Mango Cheesecake. Both the desserts were delectable. Infact, we also had a platter of seasonal Thai fruits. Thai fruits have an amazing taste and flavour. All in all, we enjoyed a very healthy and hearty meal.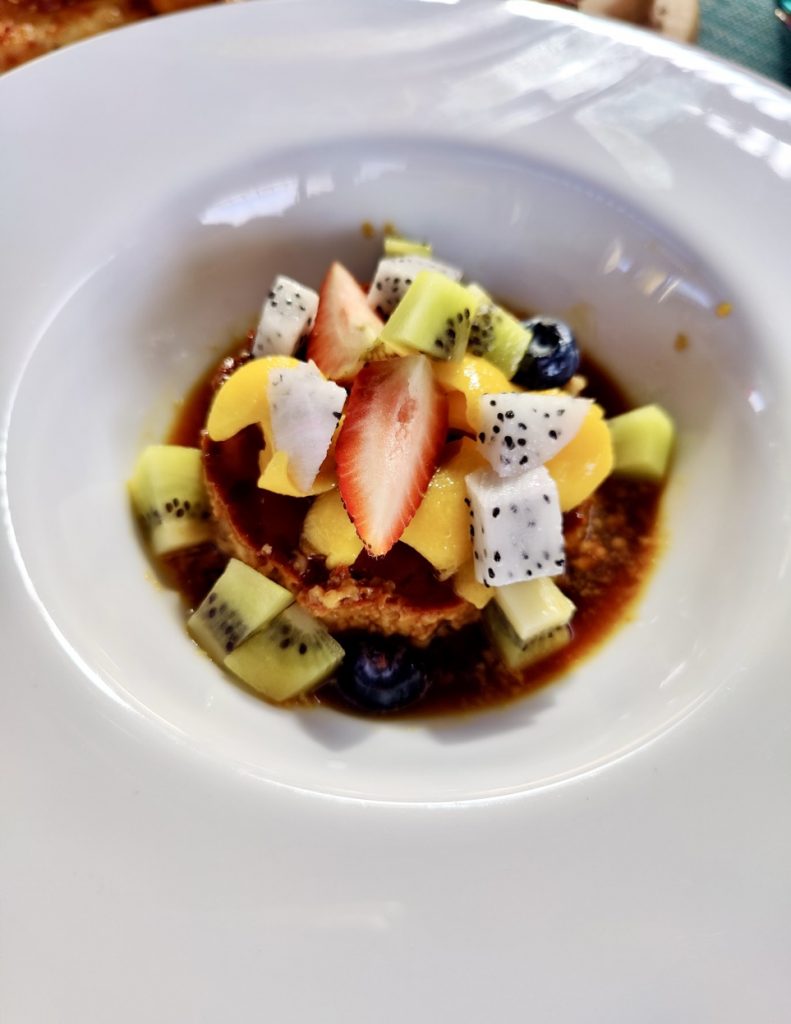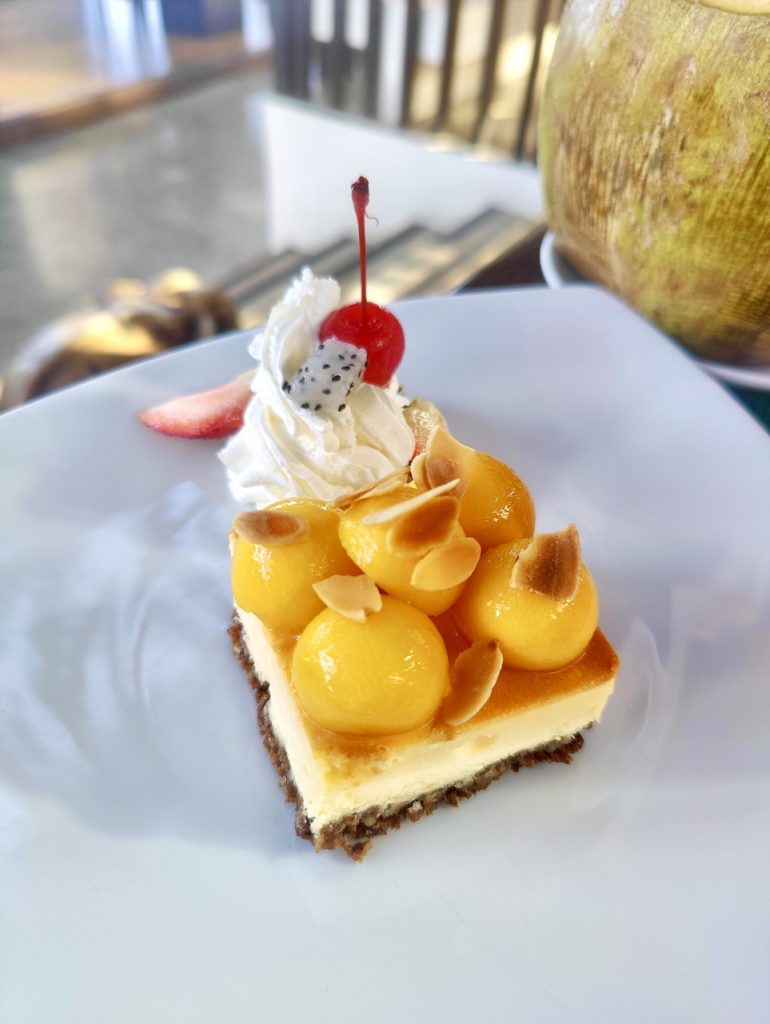 Mornings are delightful at the resort. A buggy took us to The Savoury restaurant where a nice nutritional breakfast is also laid out every morning. The vast menu included fresh juices, muesli, corn flakes, fresh fruits, dry fruits, salads, ham, pepperoni, salami, baked beans, stir fried veggies, roasted potatoes, bacon, pork sausage, pork ham, chicken ham, chicken sausages, toasted bread, Thai Green Curry, boiled rice and fish. There was also Thai curry with veggies, steamed rice and a lot more. I told you The Vijitt Resort takes special care of hygiene and before you pick up the plate, you have to wear plastic gloves kept there.
View this post on Instagram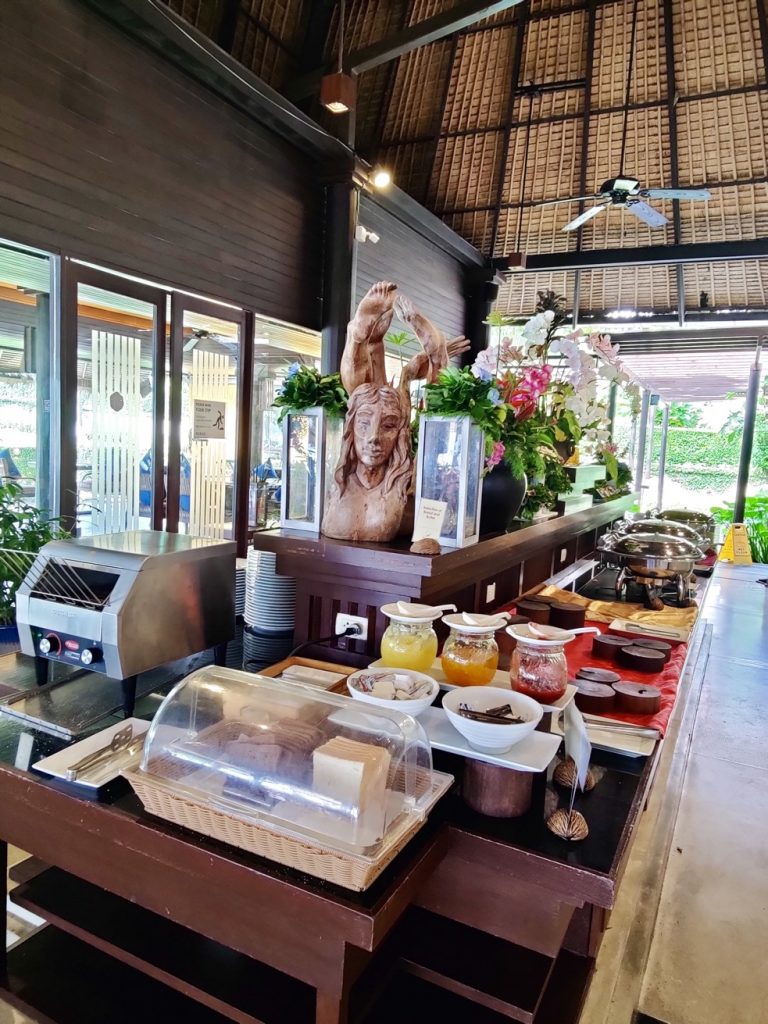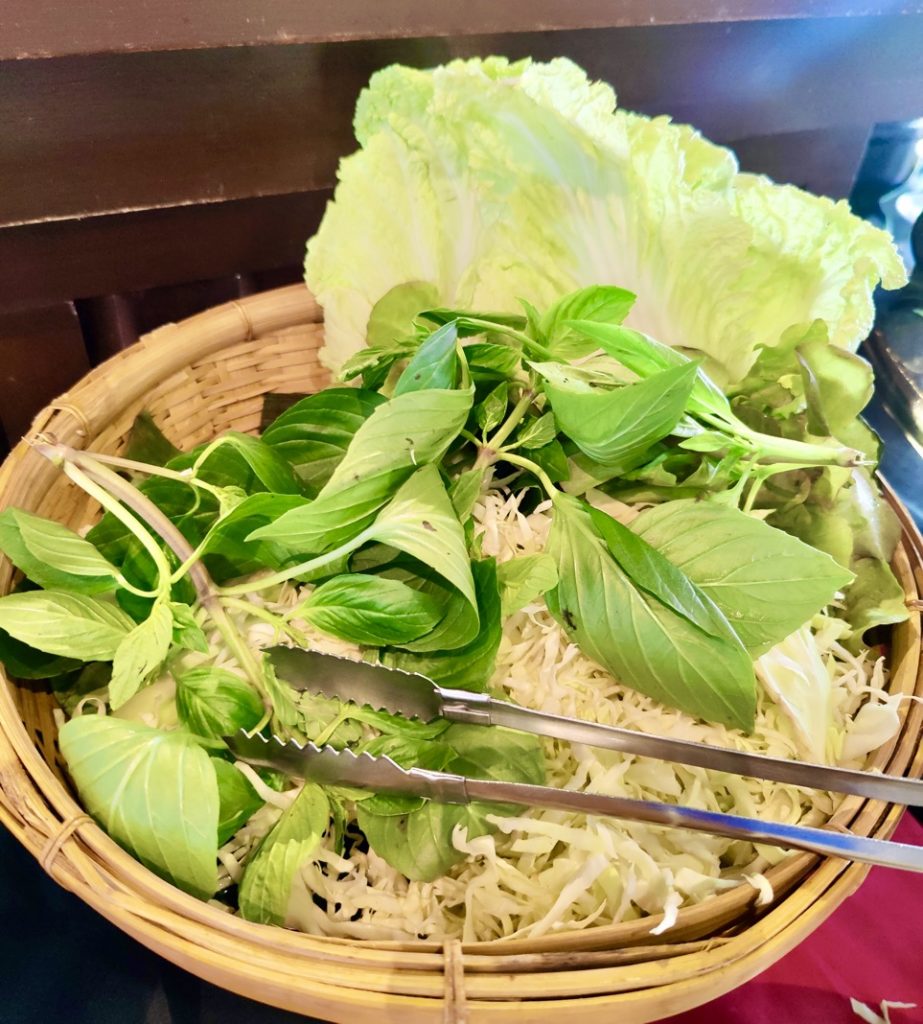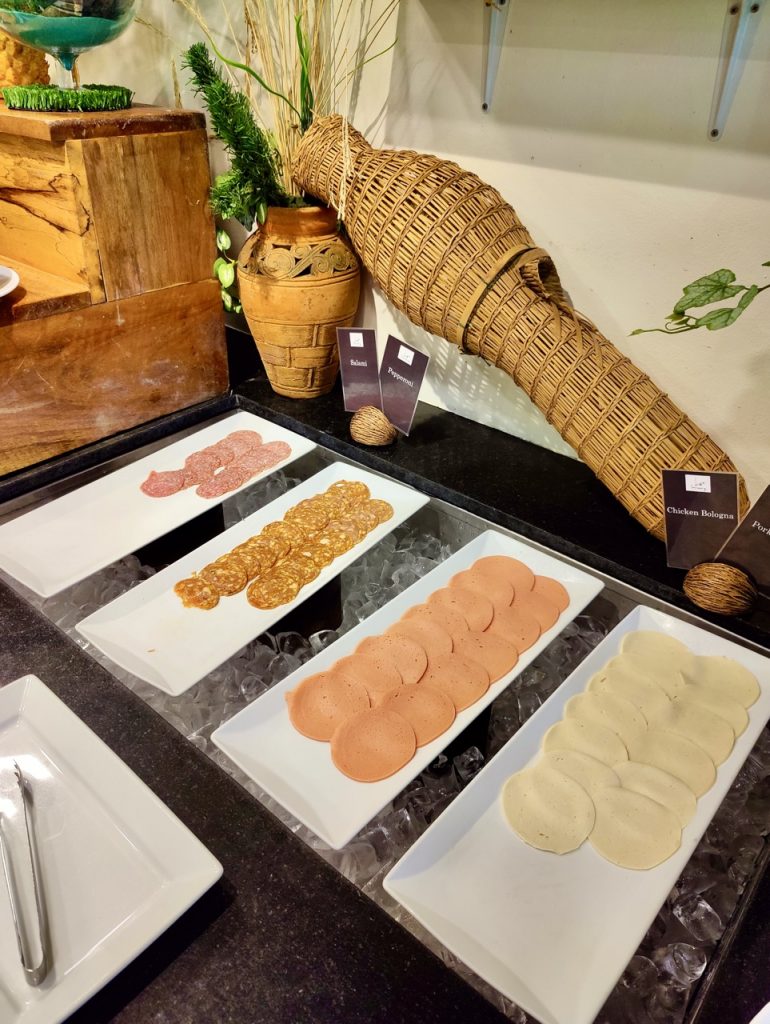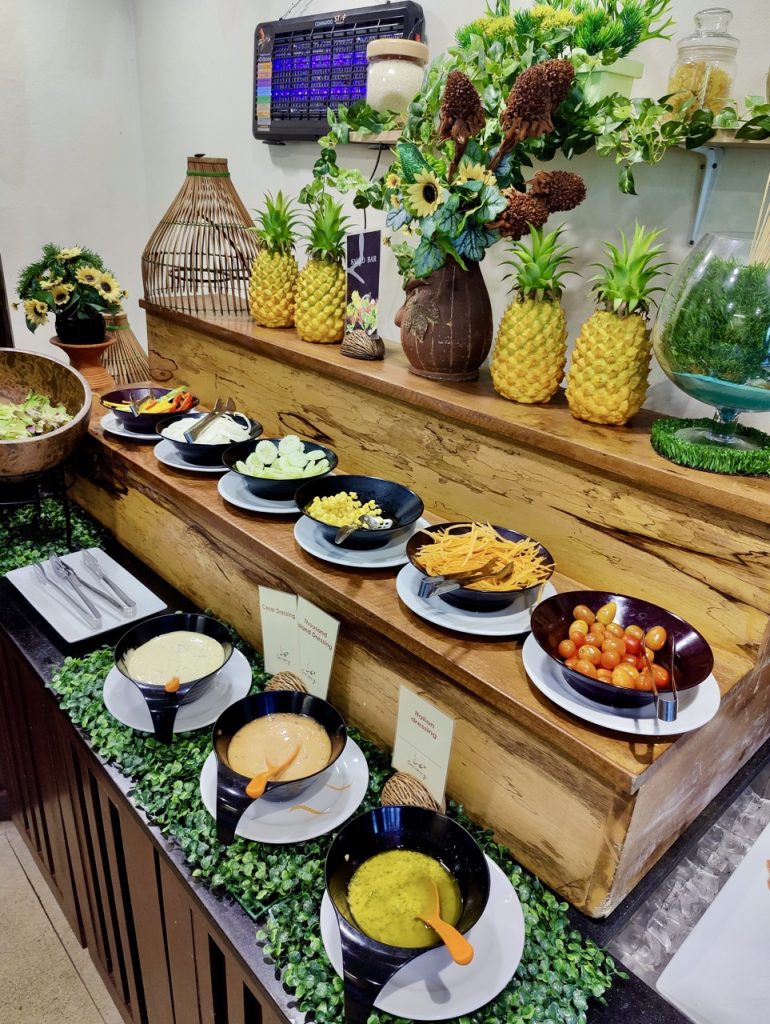 A live cooking station was where fresh omlettes, fresh sandwiches, fried eggs, scrambled eggs, poached eggs, pancakes, French toasts and Pork/Chicken noodles soup were being made. I loved the hot and fluffy Eggs Benedict which were just so yummy. Veg Grilled Sandwich also impressed me.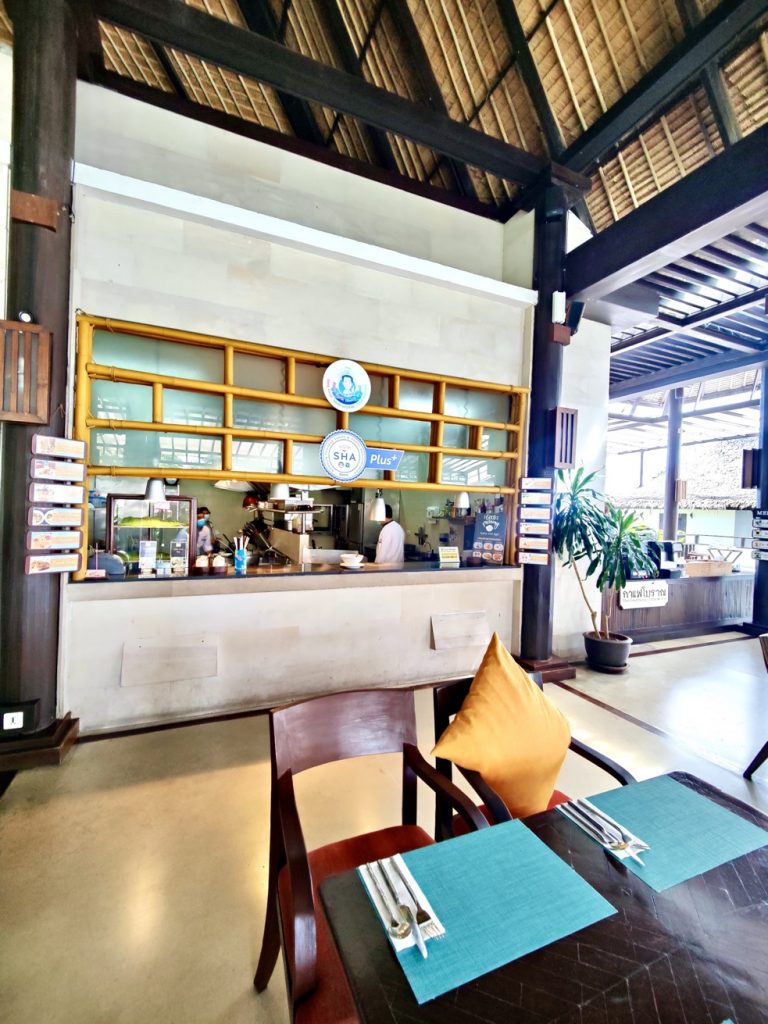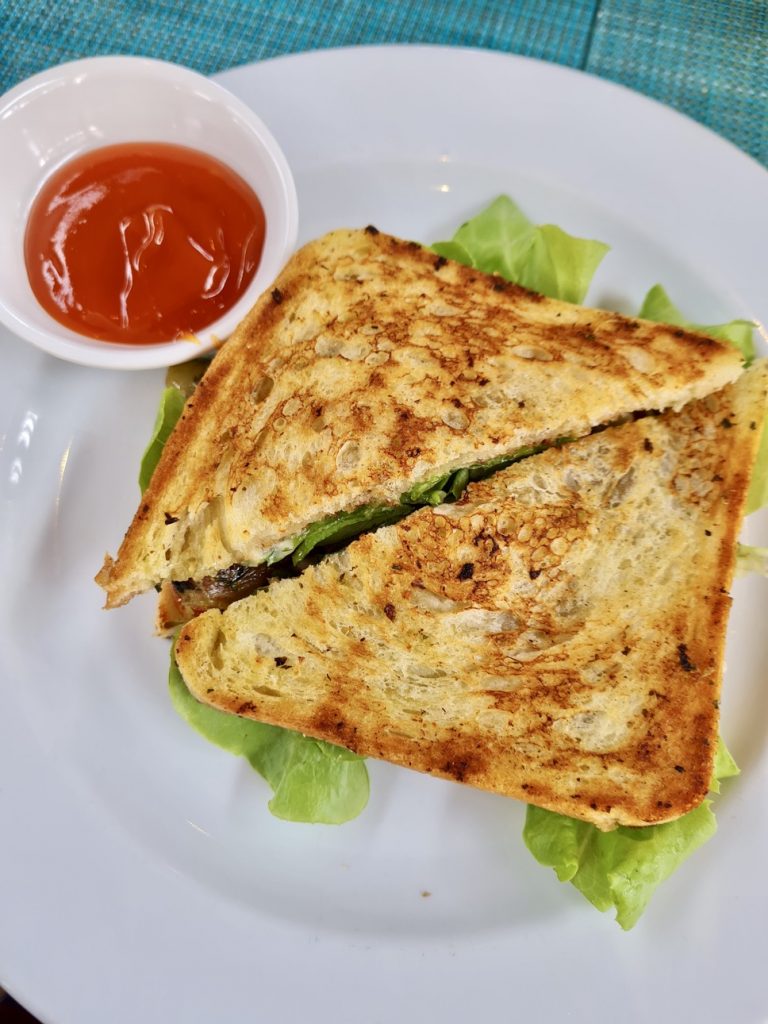 Thai Desserts and fresh fruits made a lovely end to our breakfast and added more satiety value to this tasty wholesome breakfast with the beautiful pool view in the front. Though, I can't forget the yummy pancakes made fresh. There was also a special local dessert which was so yummy. A wide variety of doughnuts and croissants also made for a flavoursome time.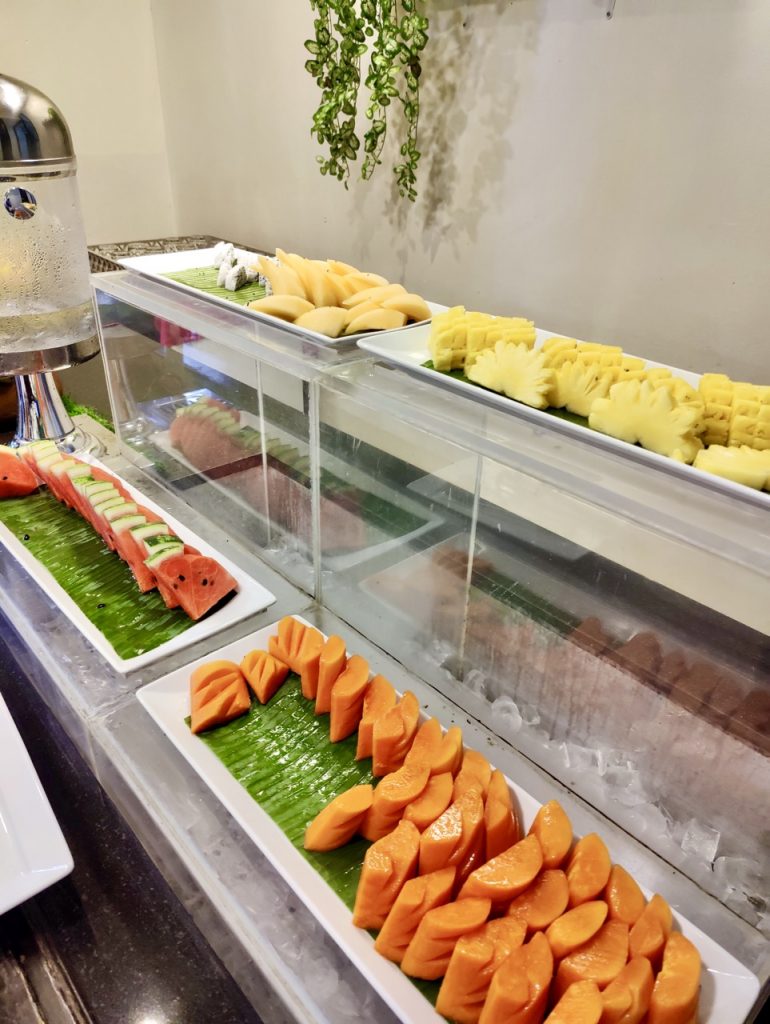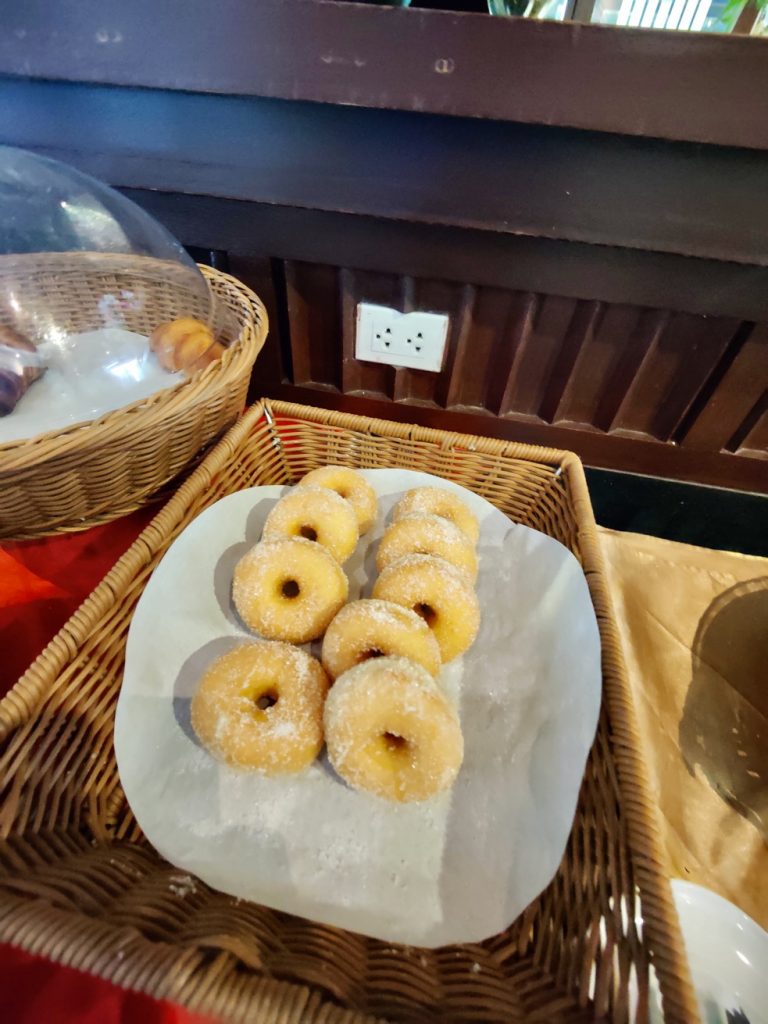 The ever smiling staff made sure we had a great time.
---
THE 'V' SPA:
Our breakfast ended with a buggy ride which took us to The 'V' Spa.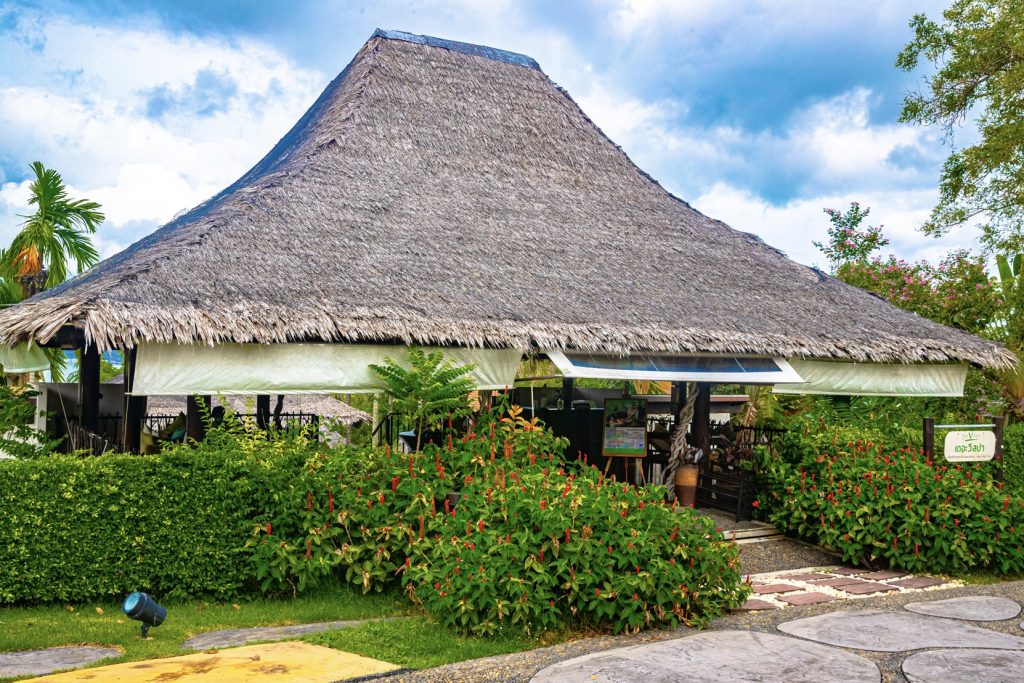 A relaxing spa in a beautiful location- it's not less than heaven. 'V' according to roman numerals means 5 representing '5 senses' – sight, taste, smell, sound and touch. The spa treatment rooms with quaint grass roofs create an atmosphere of a traditional Thai village. One can feel all the 5 elements of The 'V' spa whether you choose a private spa executive room or the open air salas. No doubt the traditional Thai treatments are very soothing and relaxing which transcend your senses to another world.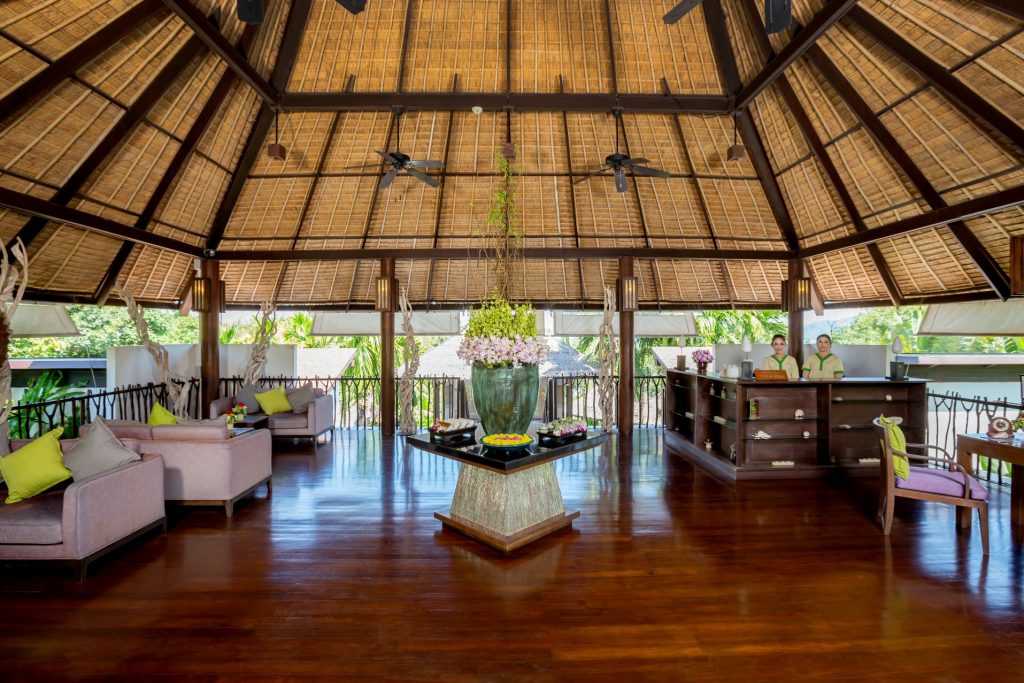 We got to choose from different aroma oils – happy oil, breezy oil, anti-stress oil etc. I chose Anti stress oil which penetrated in my body removing body aches, loosing knotted blood vessels and ensured long lasting benefits on health and beauty. Infact, the spa started with a little foot massage along with rose petals dipped in water. It was followed by a full body massage. I was relaxed, revived and rejuvenated.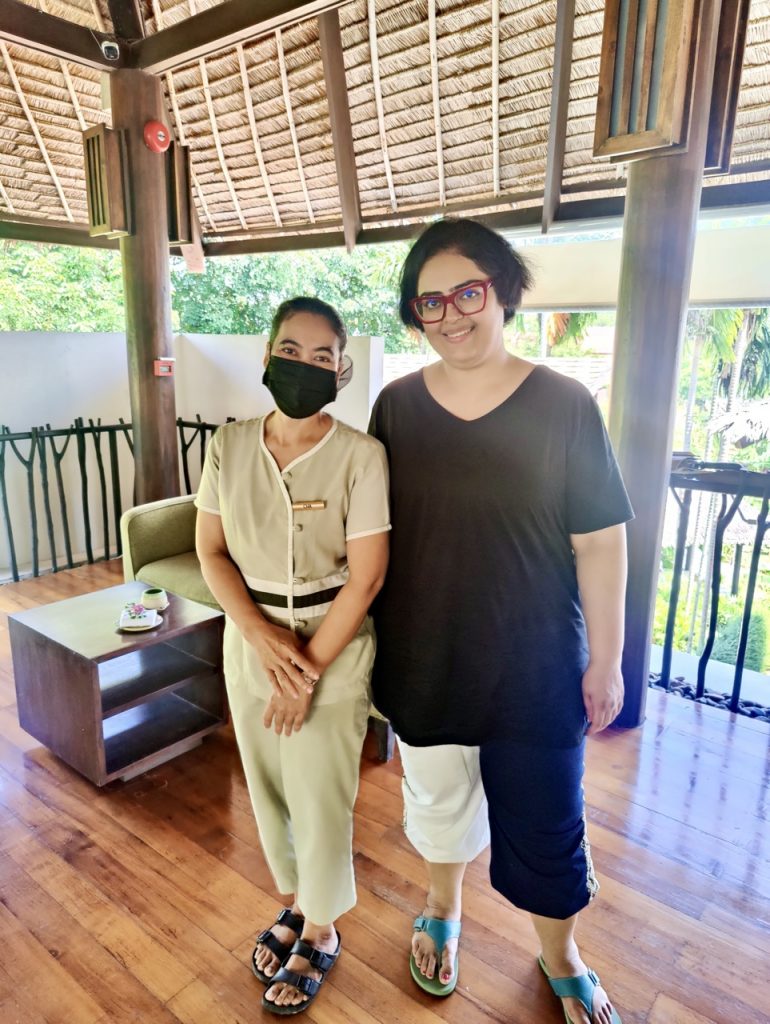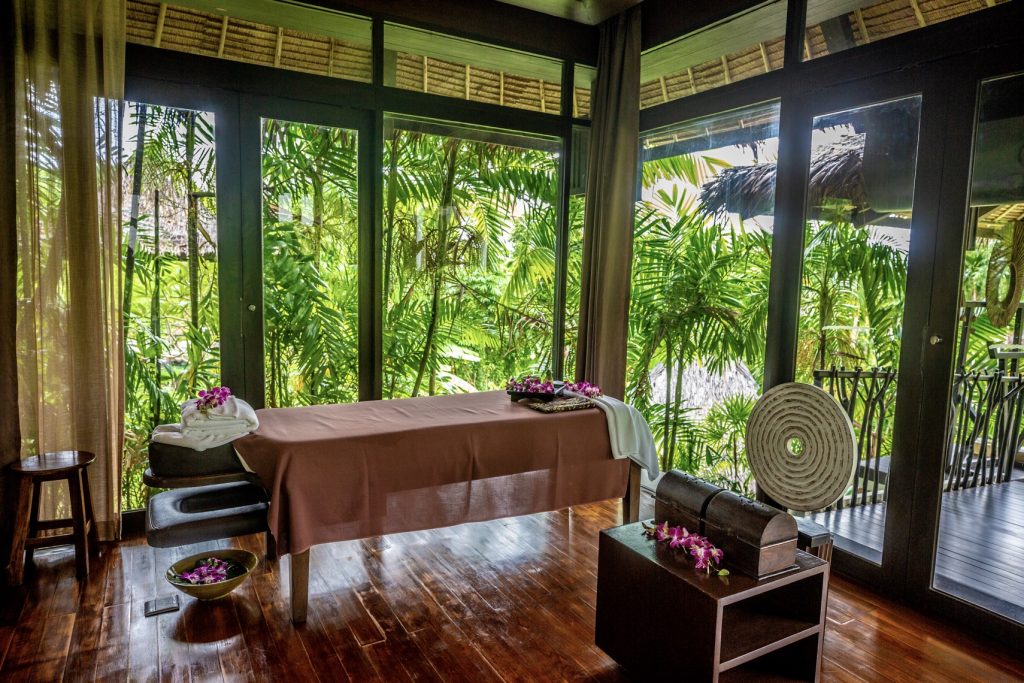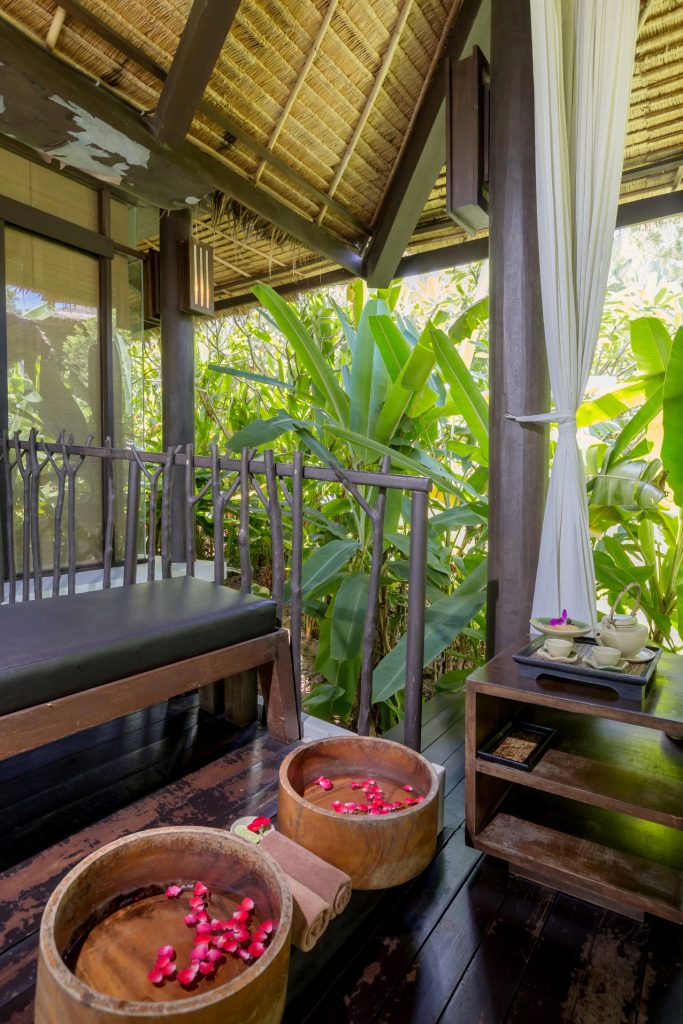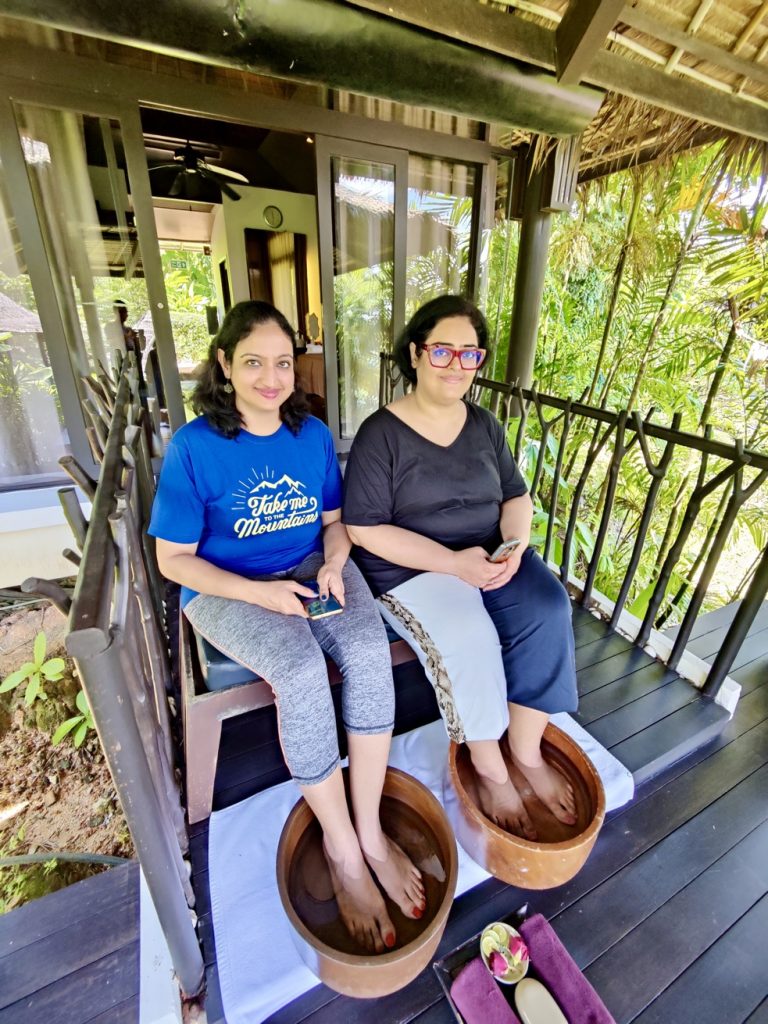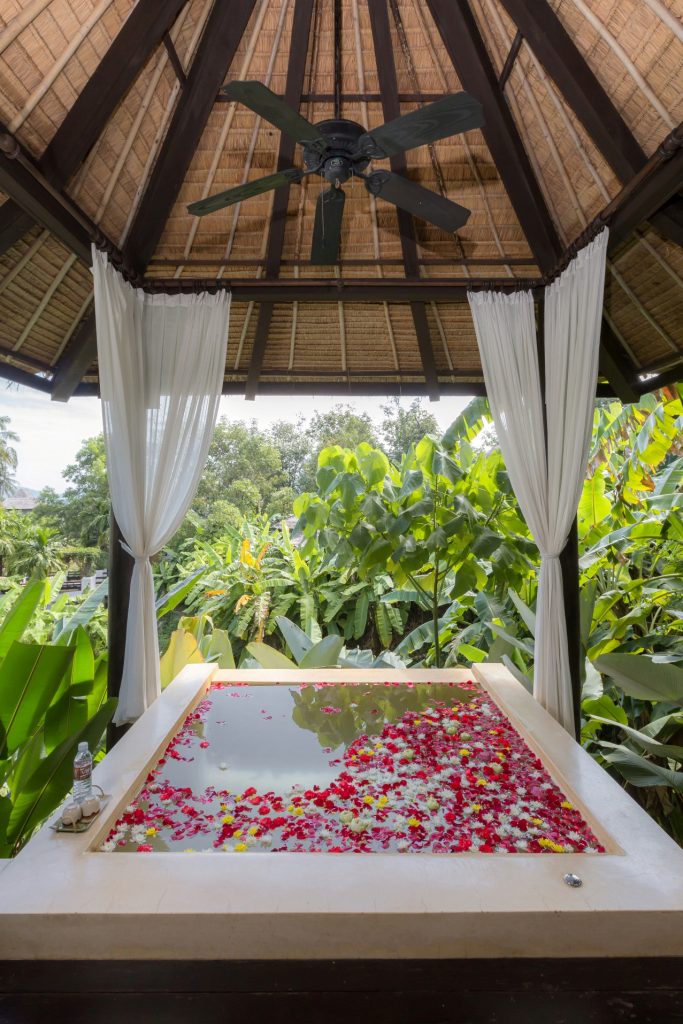 So when you are in Thailand don't forget to enjoy a heavenly massage, a soothing soak in the jacuzzi or a deep cleanse in the steam room. You can also handpick a package or a treatment and leave with a feeling of total holistic well-being.
The Vijitt Resort is just the perfect abode if you are looking at a luxurious and comfortable life at Phuket, Thailand. Be it the food, the villas, the open spaces or the pool…everything is just so amazing here. It is the best one to stay in Phuket and yes the buggy rides brings joys and smiles. It makes it just so comfortable moving around the large area.
The staff is warm and smiling and guests are welcomed here with a happy and smiling face.
---
With inputs from Shilpa Arora