Krabi is no less than a wonderland and we wanted a suitable abode for us. Hence, me and my family chose Centara Ao Nang Beach Resort & Spa Krabi for our stay. The drive from Phuket to Krabi was smooth, all thanks to Lark Holidays from whom we booked our travel (Not only intercity but in city too). Lark Holidays is the most reliable travel operator at Thailand. The drivers arrive on time, cabs are clean and the drivers are well informed.
We reached the resort well in time and were in awe the moment we entered. The front office itself was so welcoming. Dominated with white and blue hue with a splash of orange seating, it was just so cool. We could not stop from checking out the view a few inches away which was the large pool with slides. Absolutely incredible!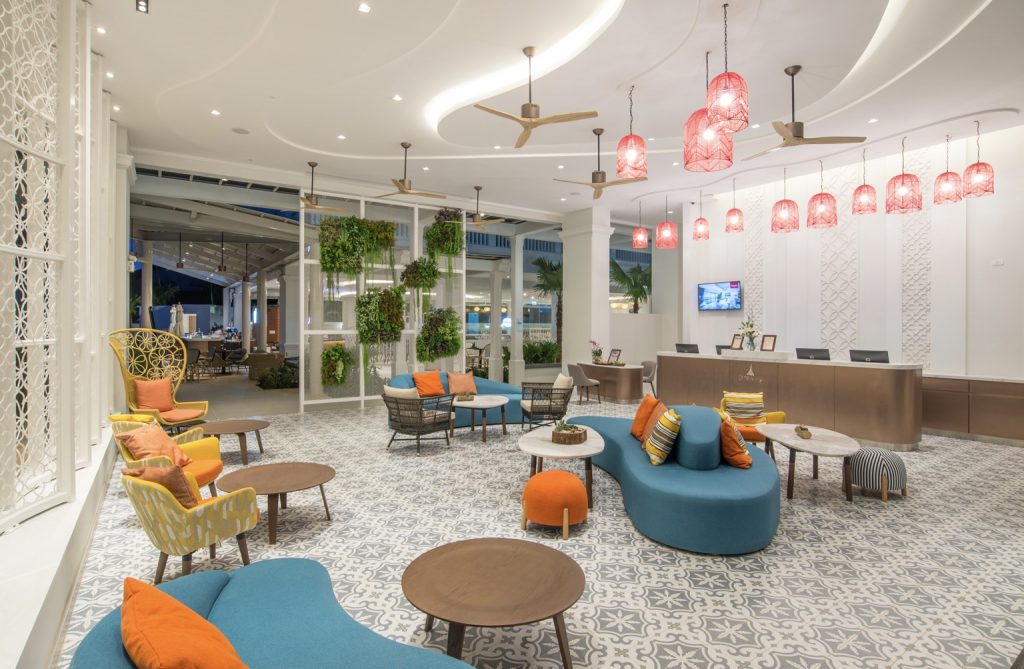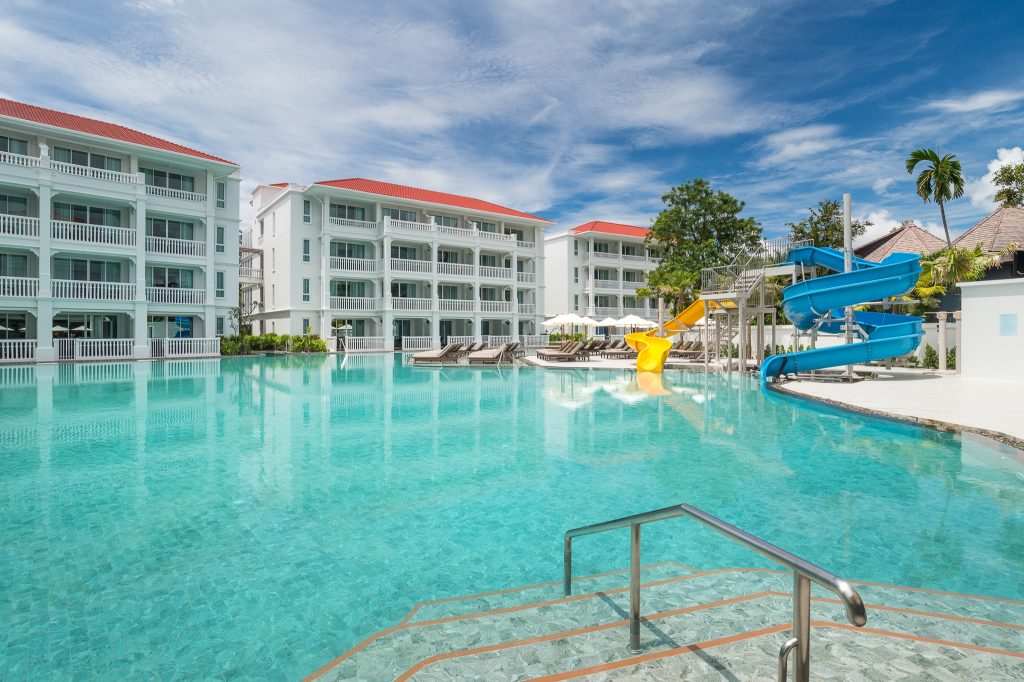 Framed by dramatic cliffs, Ao Nang Beach's long stretch of golden sand leading into the brilliant turquoise Andaman Sea creates the perfect backdrop for a postcard-worthy holiday. As the heart of mainland Krabi's resort scene, Ao Nang offers a little something for everyone and is ideally located to explore the region, including cruising through Krabi's striking scenery, finding the best rock-climbing spots or spending a day island-hopping.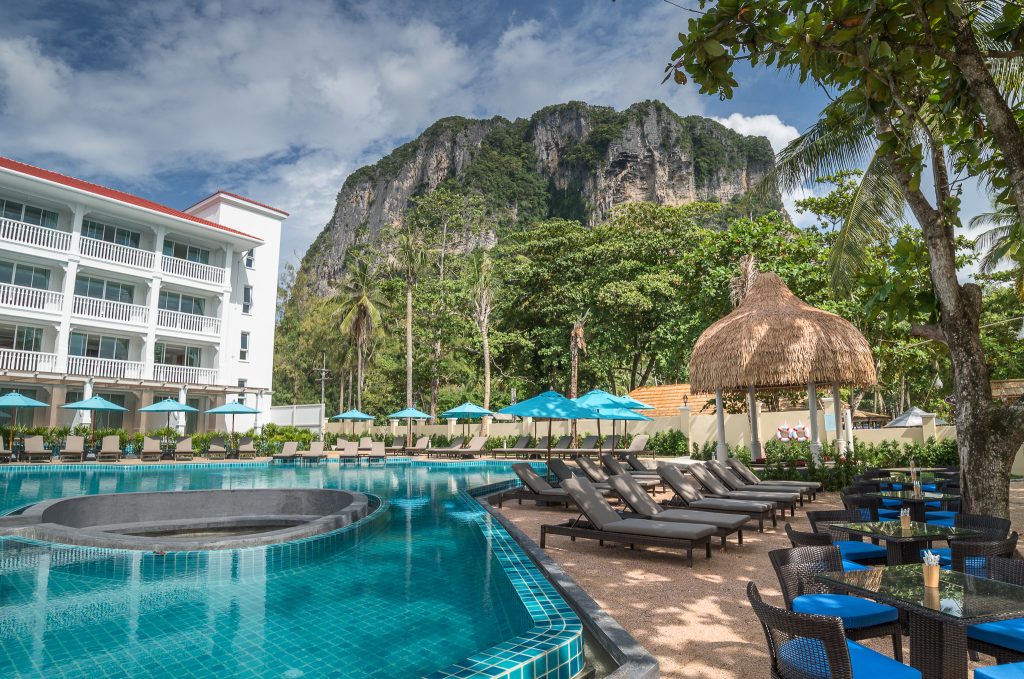 I loved how the resort extended a perfect beach getaway. Our welcome drink wasn't given at the front office but we were taken to the stunning Sands Beach Club & Bar. We enjoyed Roselle Juice checking out the pool and the beach. More about Sands Beach Club & Bar in some time because now is the time to check out the rooms.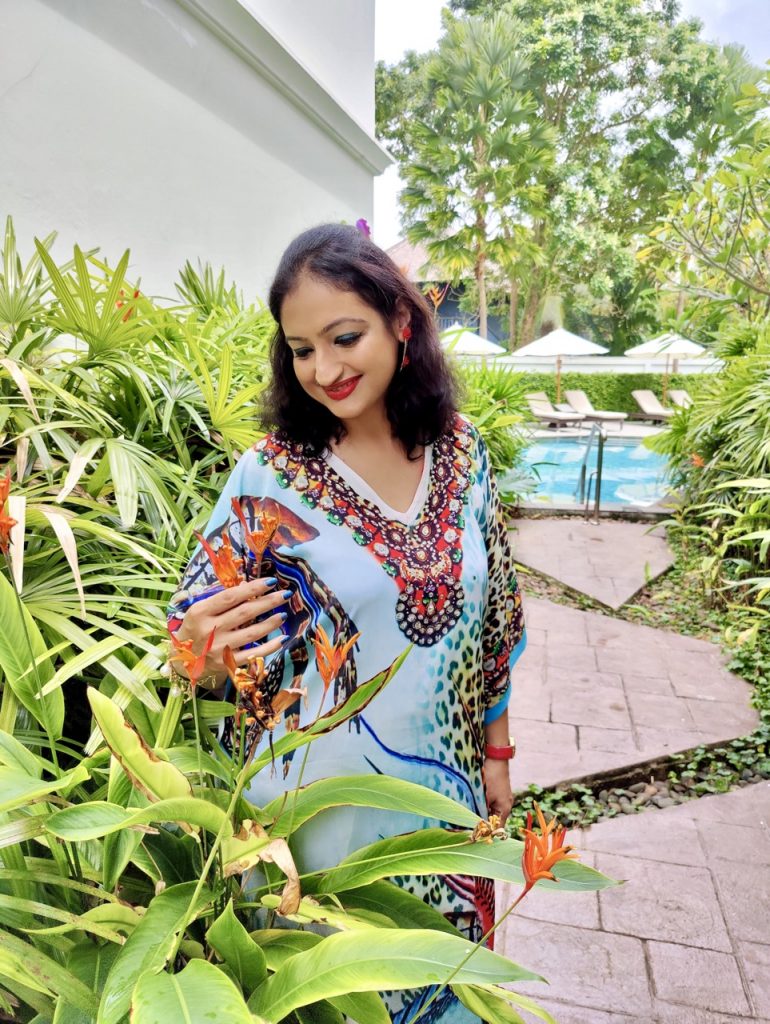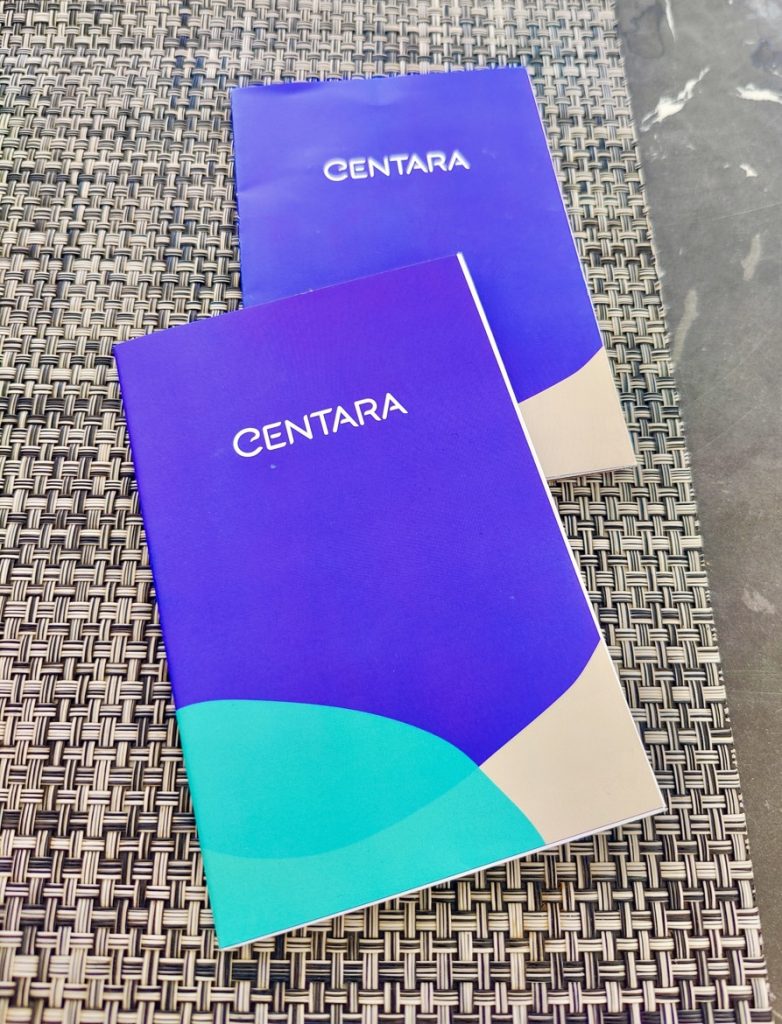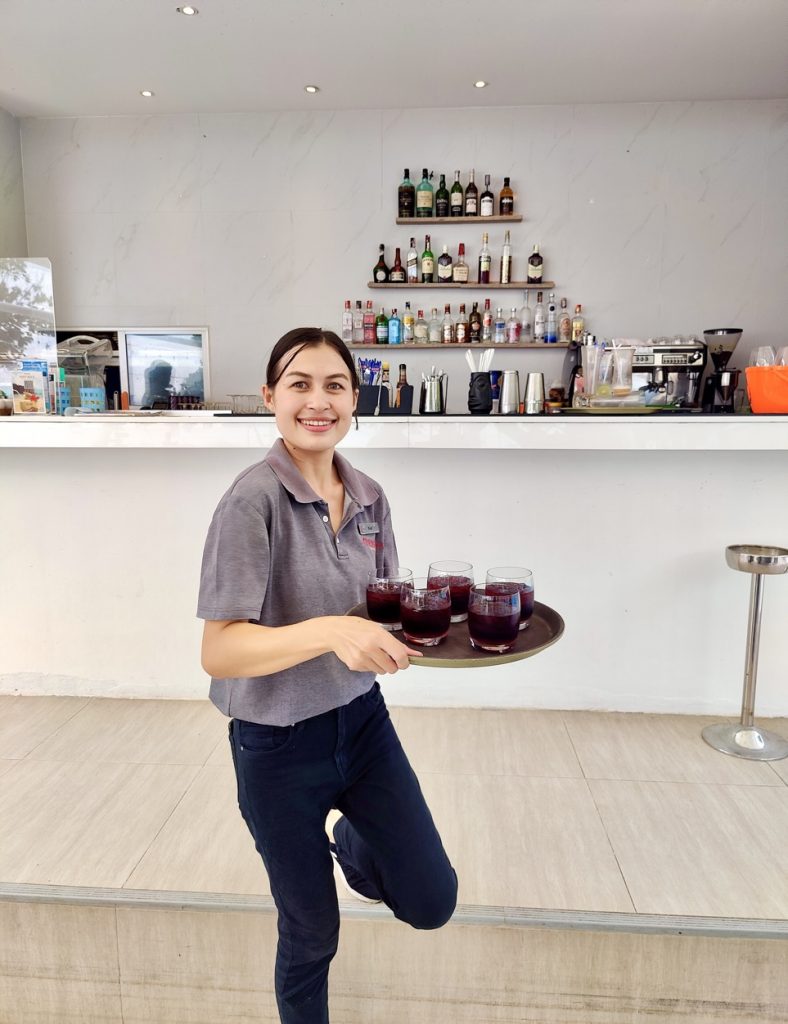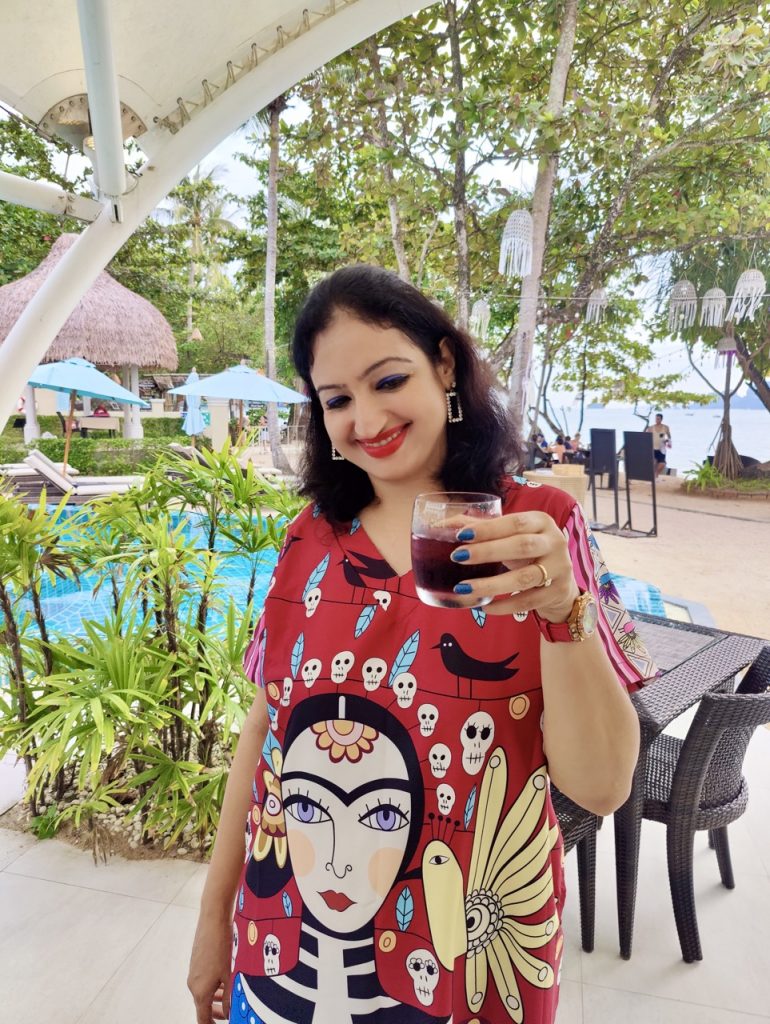 For a family of 5, we had two rooms for us. A Premium Deluxe Pool Terrace King and Deluxe Pool Access. I was more excited about the former initially but when I finally saw the rooms, I settled for the latter. Keep reading to know more about the rooms!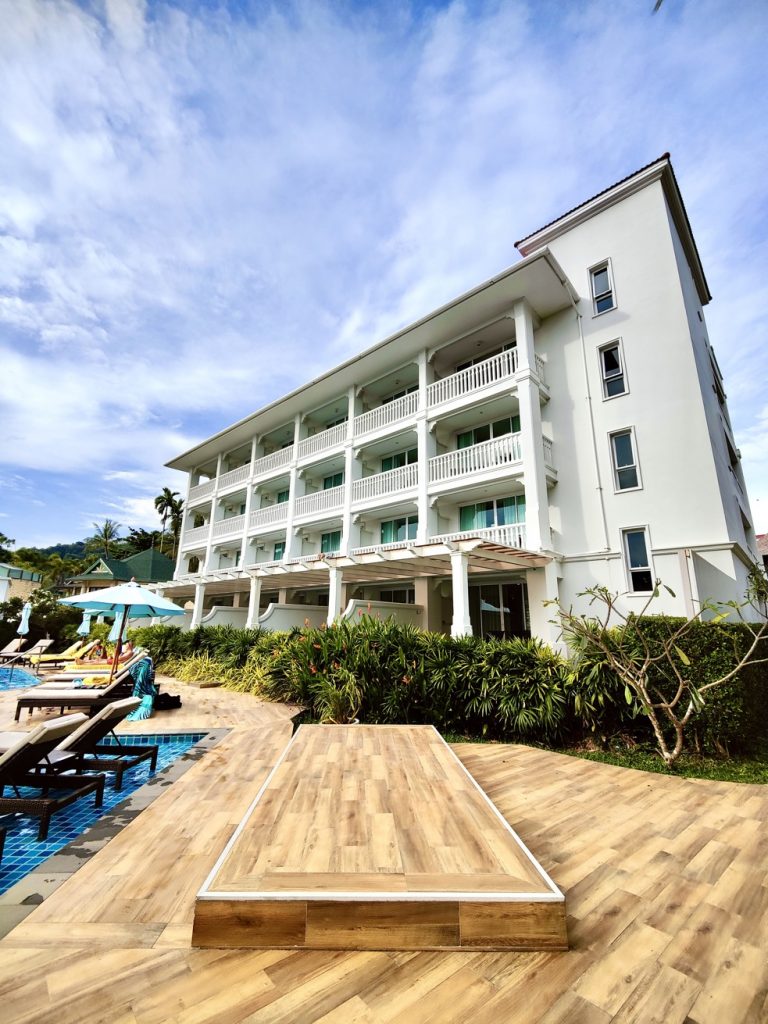 The Premium Deluxe Pool Terrace was just so lovely. Starting with the bathroom area with dedicated consoles for WC and shower, it made for a very neat sight. A big mirror just outside the console made for a delight but what made me even more delighted was the one opposite it- A big full length mirror. Opening a carved divider, I stepped in the bed room which was gorgeous. The bed which reflected blue and white hues through the bed sheets and pillow covers, was super inviting. At the back of it was a big open wardrobe which had everything we could require – bathrobes, slippers, locker, Tea / coffee maker etc.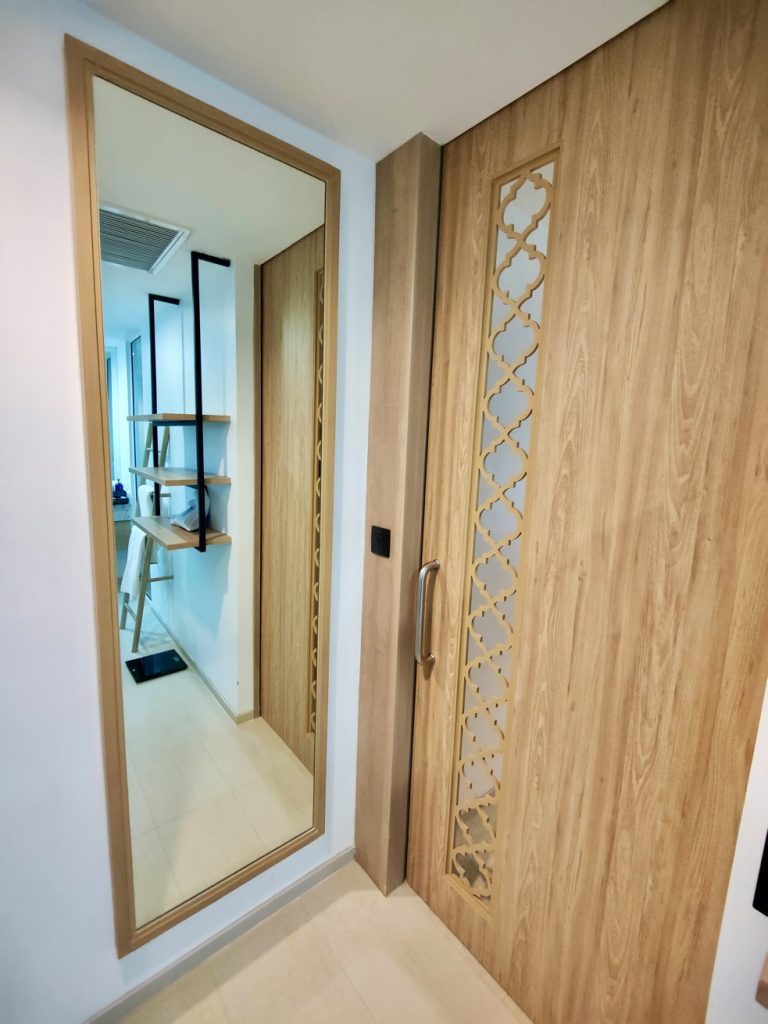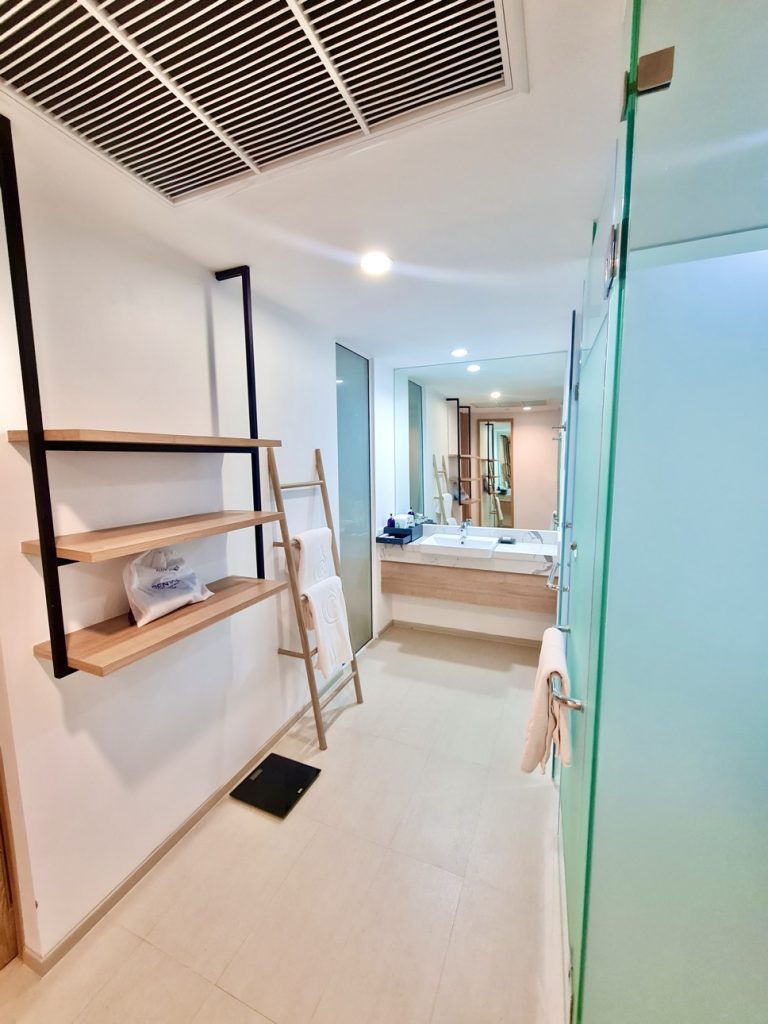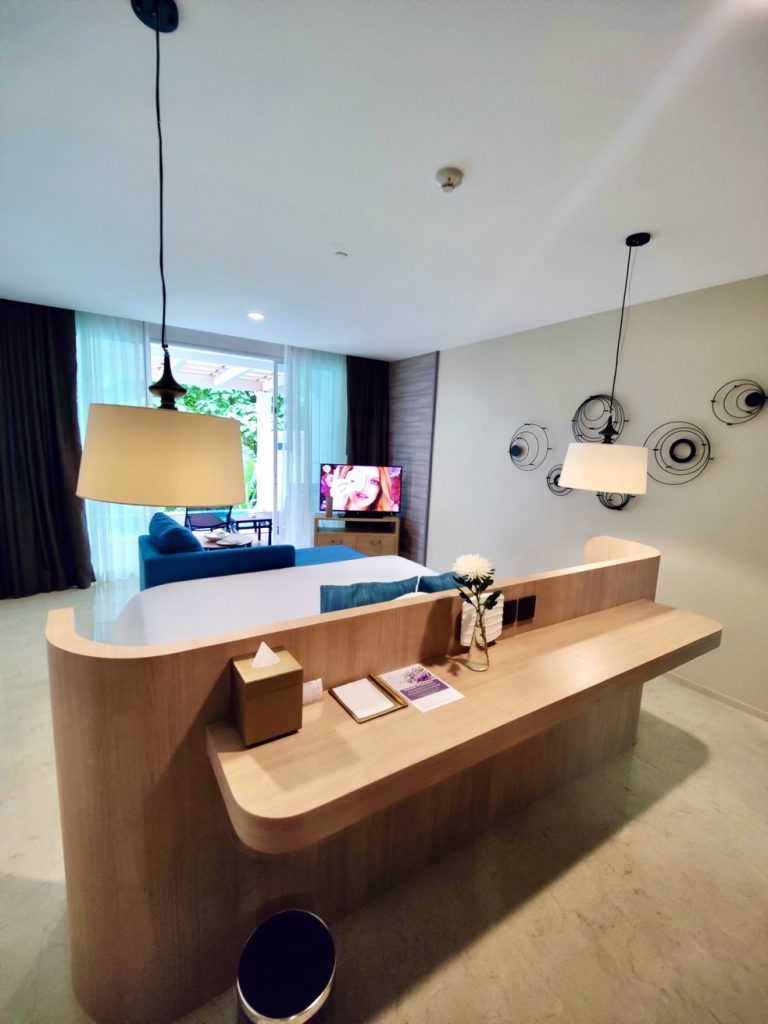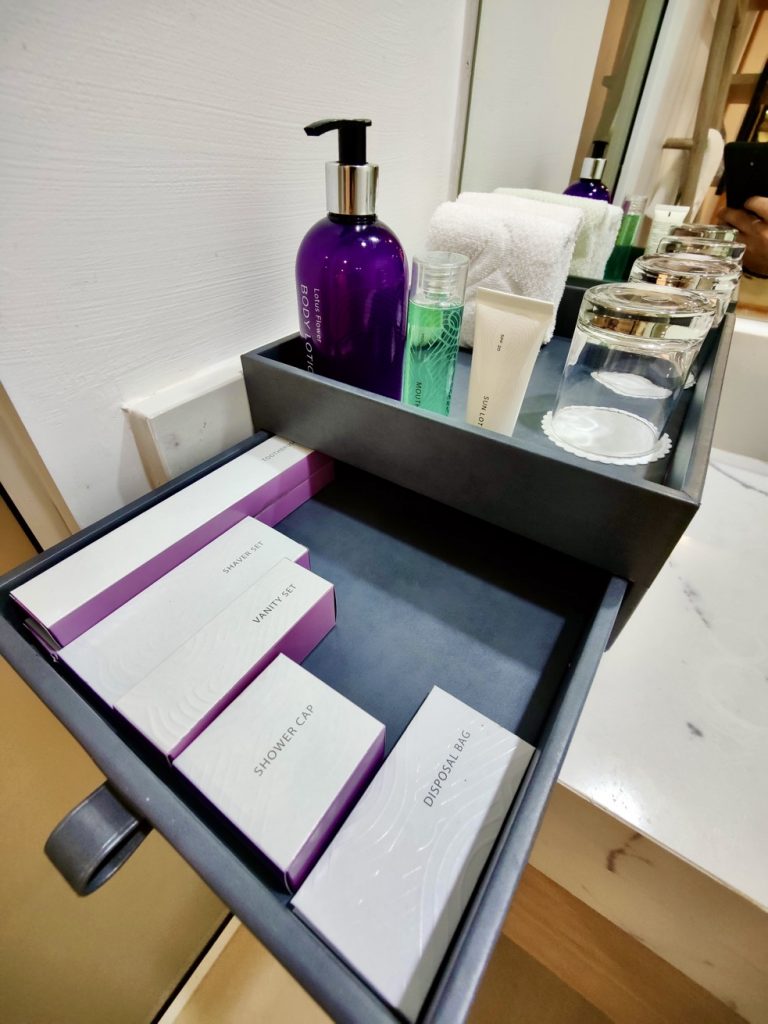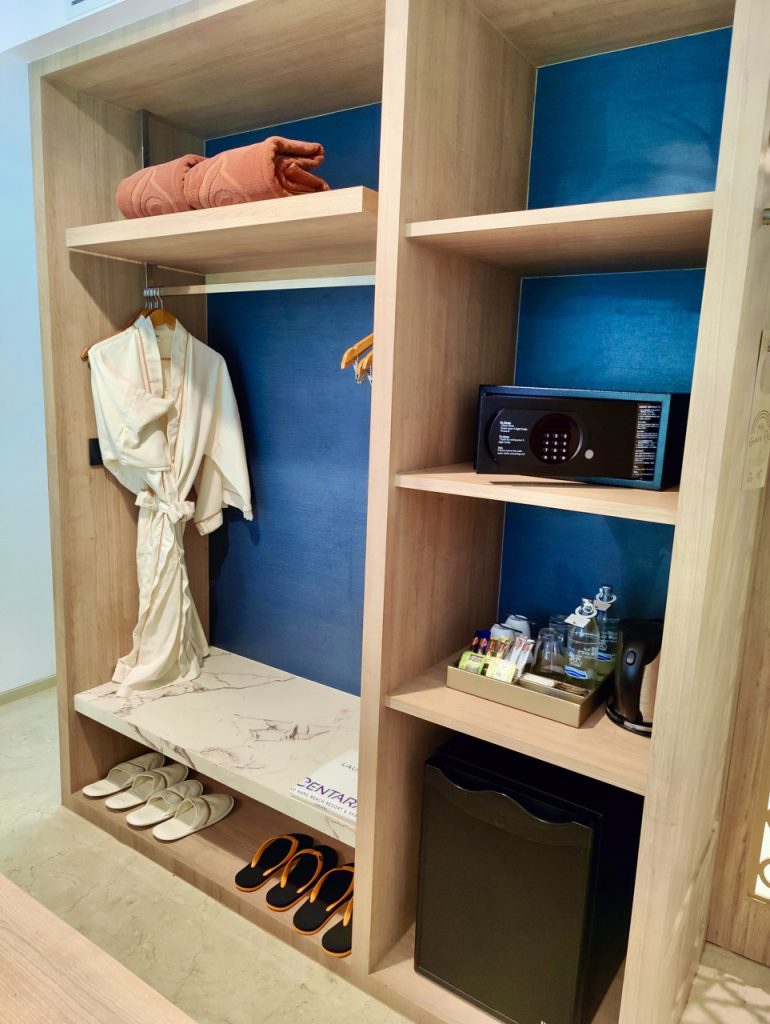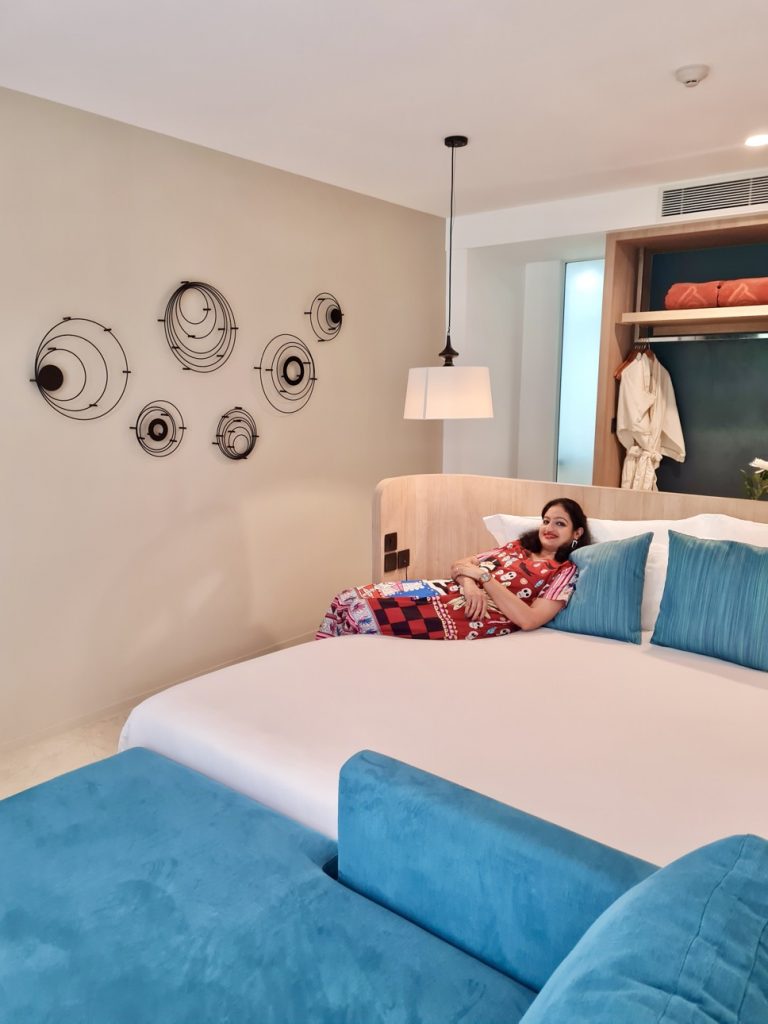 Now its time to step out, not outside the room but to the verandah which had a pool! Yes, a private pool which made us so excited! Sunloungers around the pool ensured we could have a relaxing time! Other amenities included flat screen TV, Shower, Free WiFi, Air Conditioning, Bathrobes and much much more. I let my parents enjoy this beautiful room while me and my siblings entered the other room.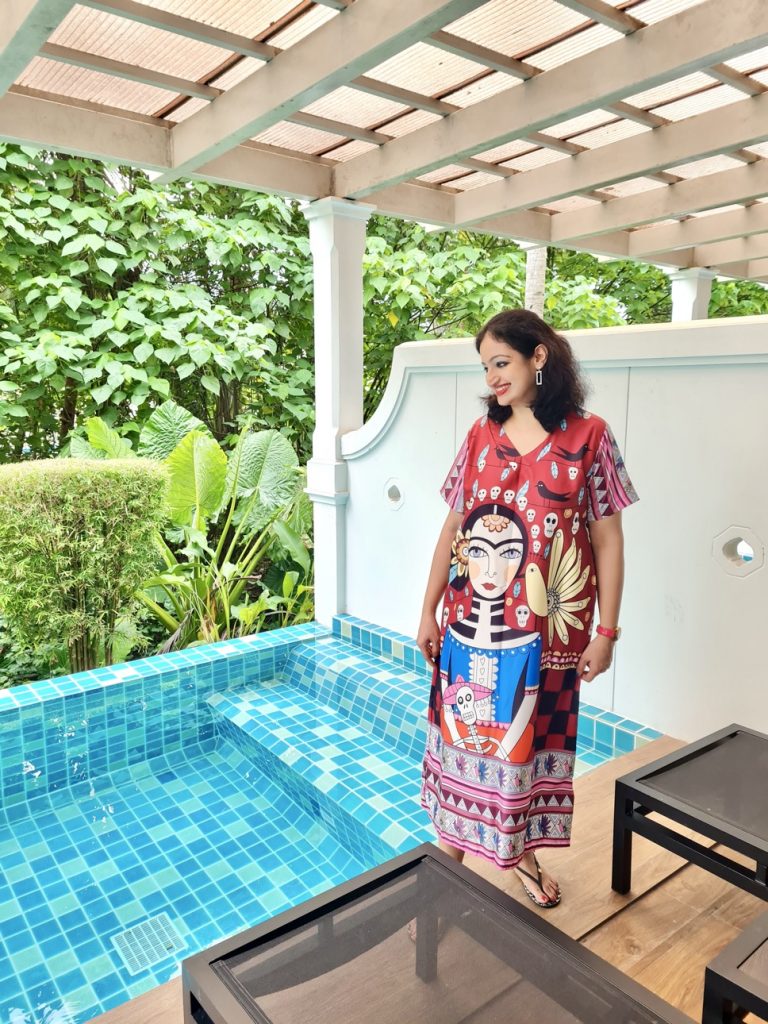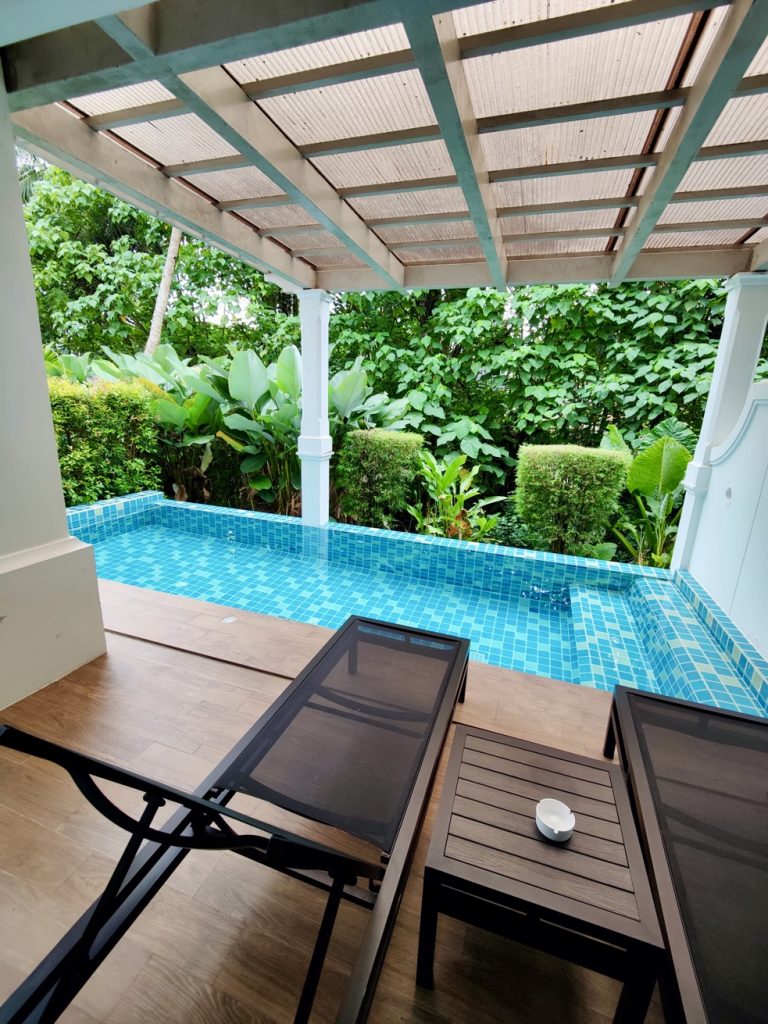 View this post on Instagram
The Deluxe Pool Access room was really huge and very well-lit with the natural light coming from the sliding door of the balcony. We felt a lovely vibe as soon as we entered the room. Towards the left was the bathroom door opposite which was a big full length mirror. The bathroom also had a big mirror with good lighting along with ample space around the wash basin to keep cosmetics and toiletries. White walls around gave a sense of vastness and the shower console seemed perfect for our bathing rituals. One thing to note was the big size of body lotion which was impressive. All arrangements were made for other basic requirements like toothbrush set, vanity set, shower cap, disposal bag and much more, all neatly placed.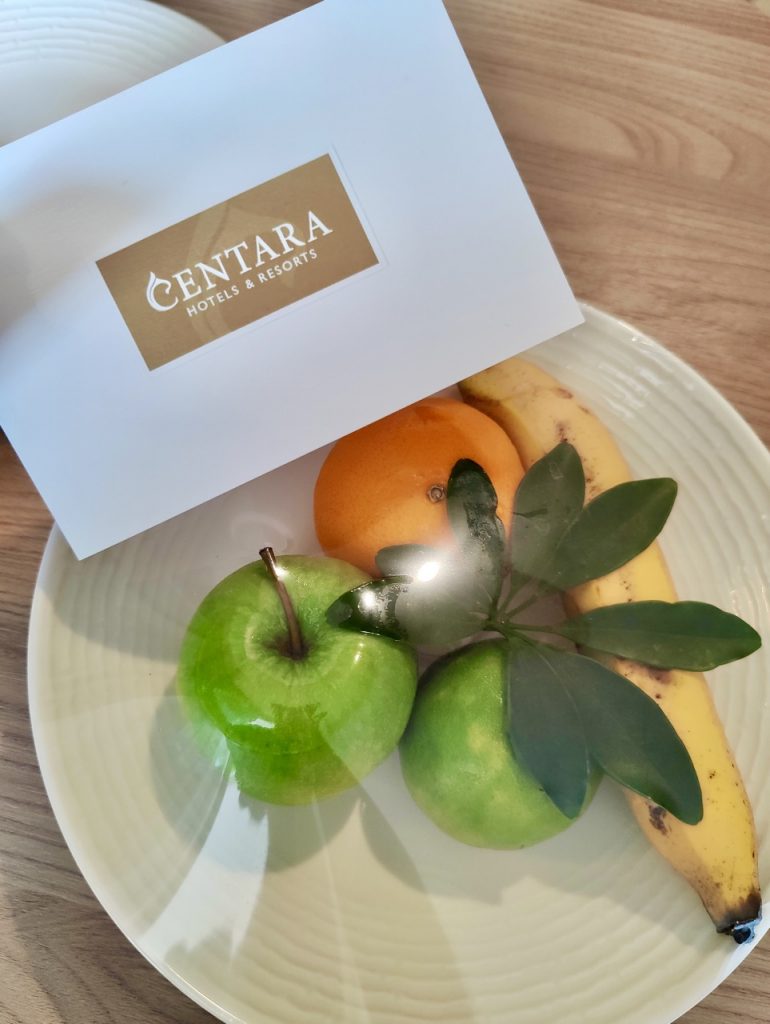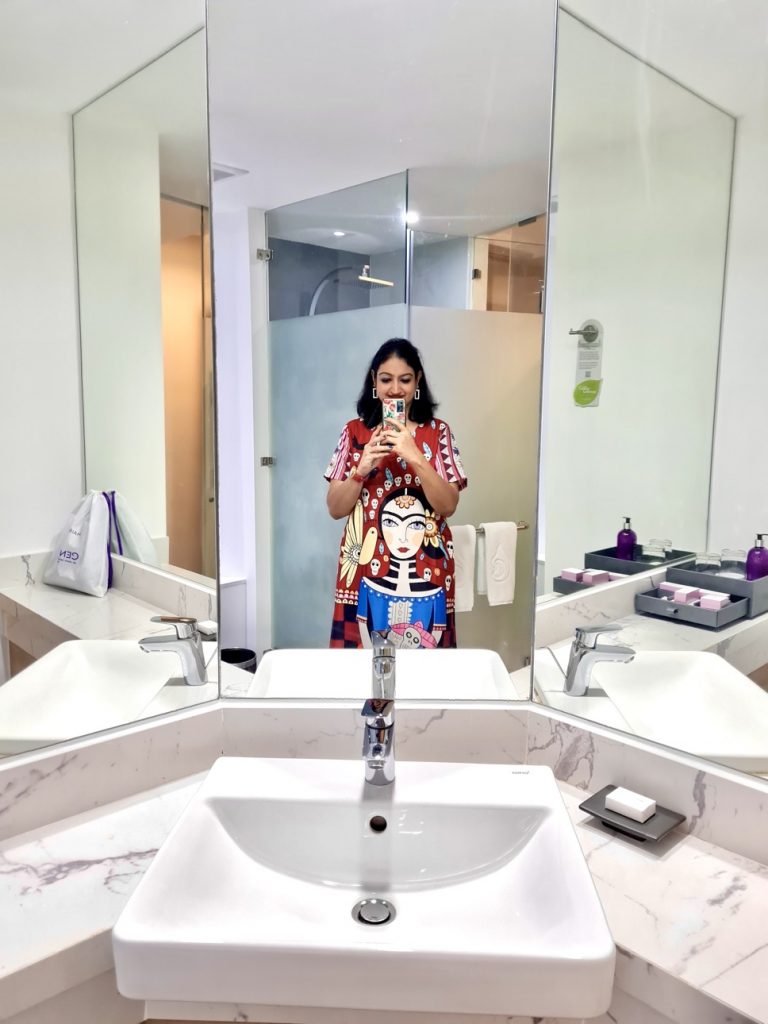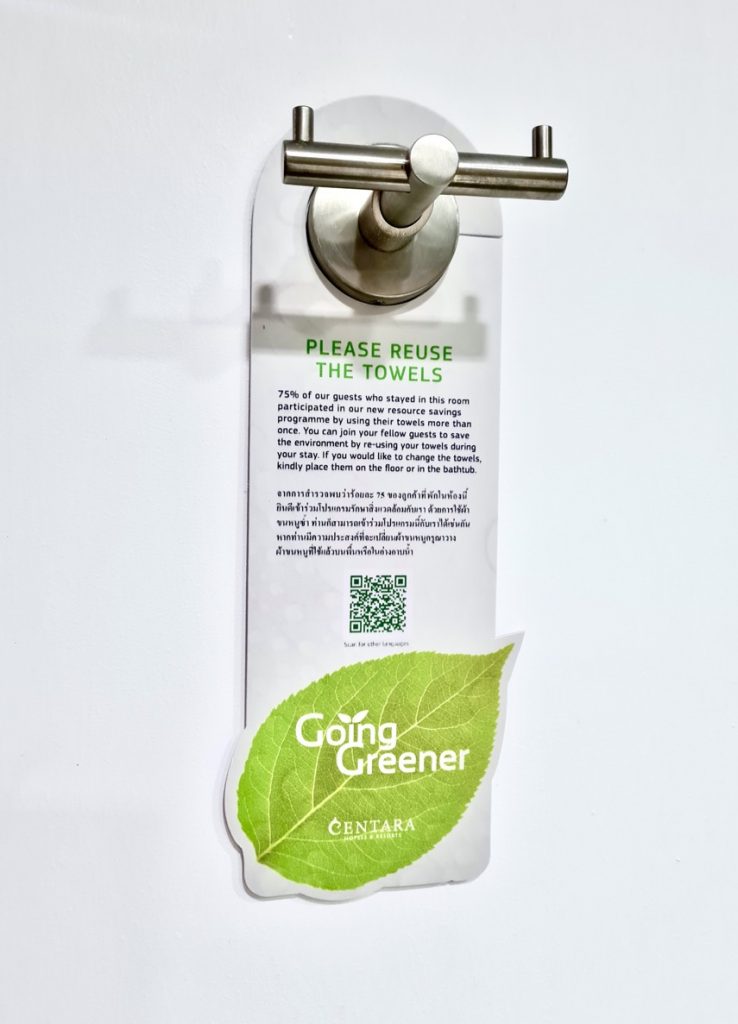 Let's enter the room now. A wooden wardrobe next to the full-length mirror came handy not only to keep our stuff but also came handy to keep make-up and other things while getting ready. The wardrobe also had electric kettle and sachets of tea, coffee, milk powder, sugar etc. The room had two really big single beds. The blue cushions complemented the white bed sheets and pillow covers. Opposite the bed was a couch above which be a flatscreen TV (though I would have rarely switched on a TV while on a vacay). Time to step out, Yes, you guessed it right this time.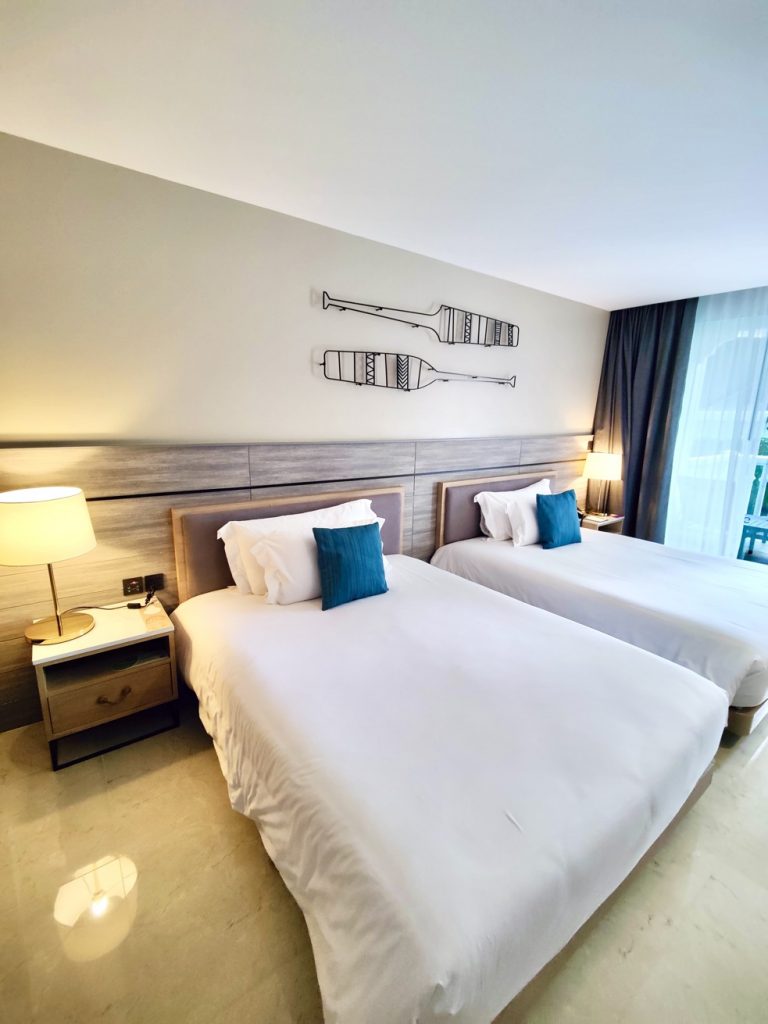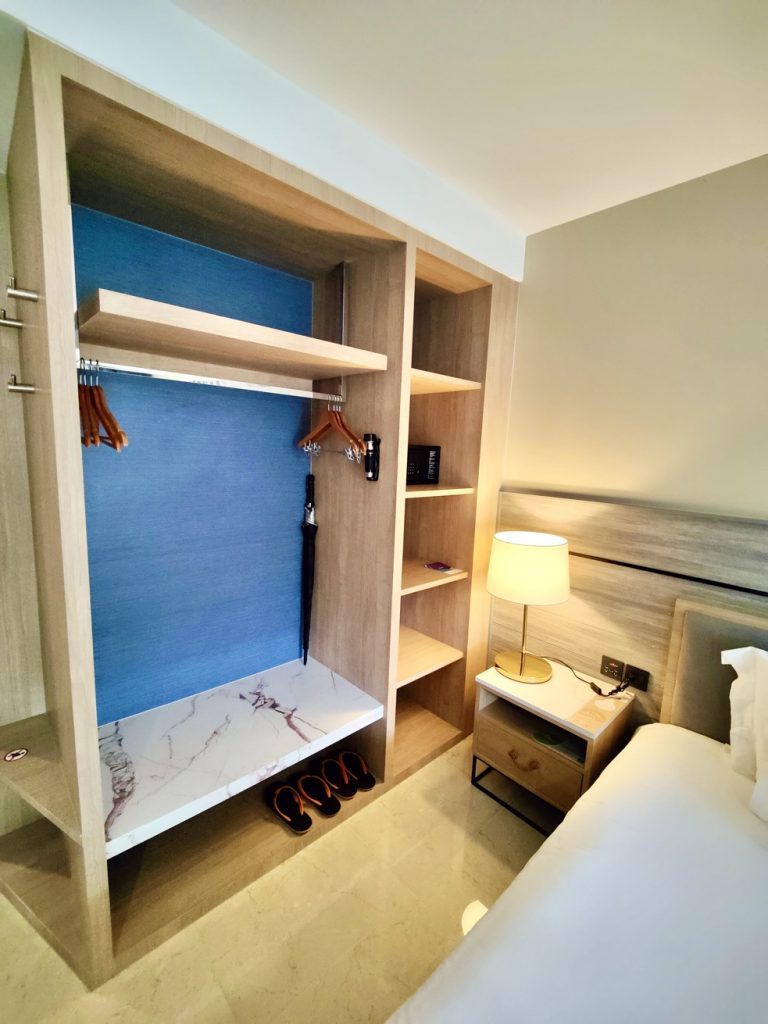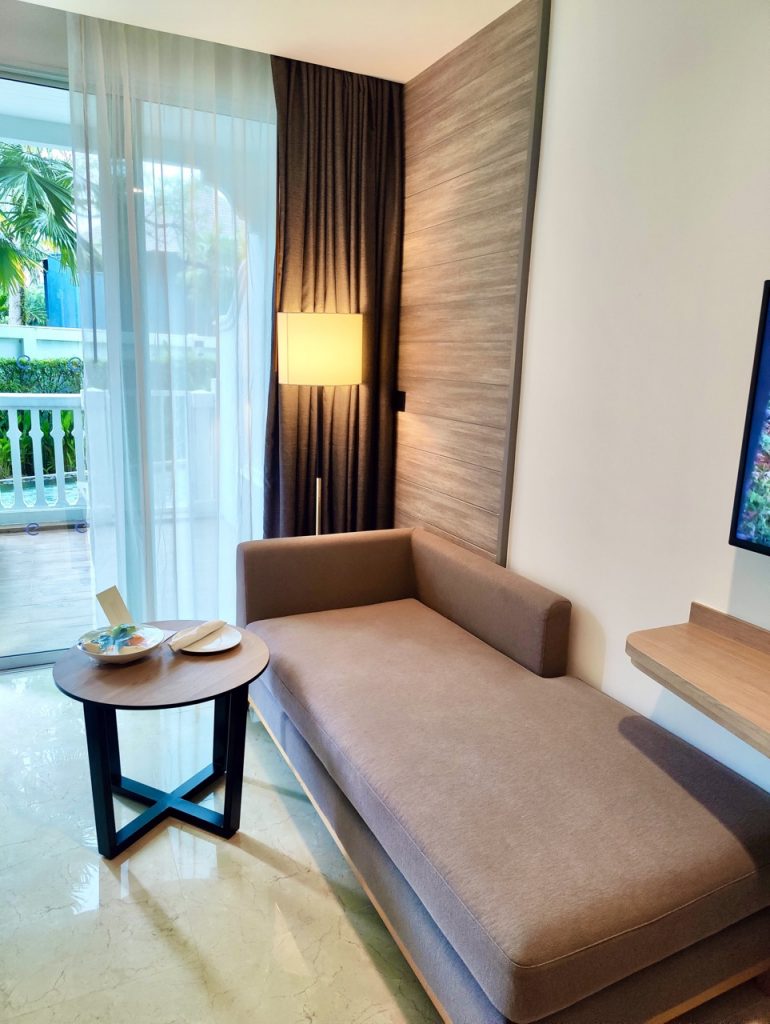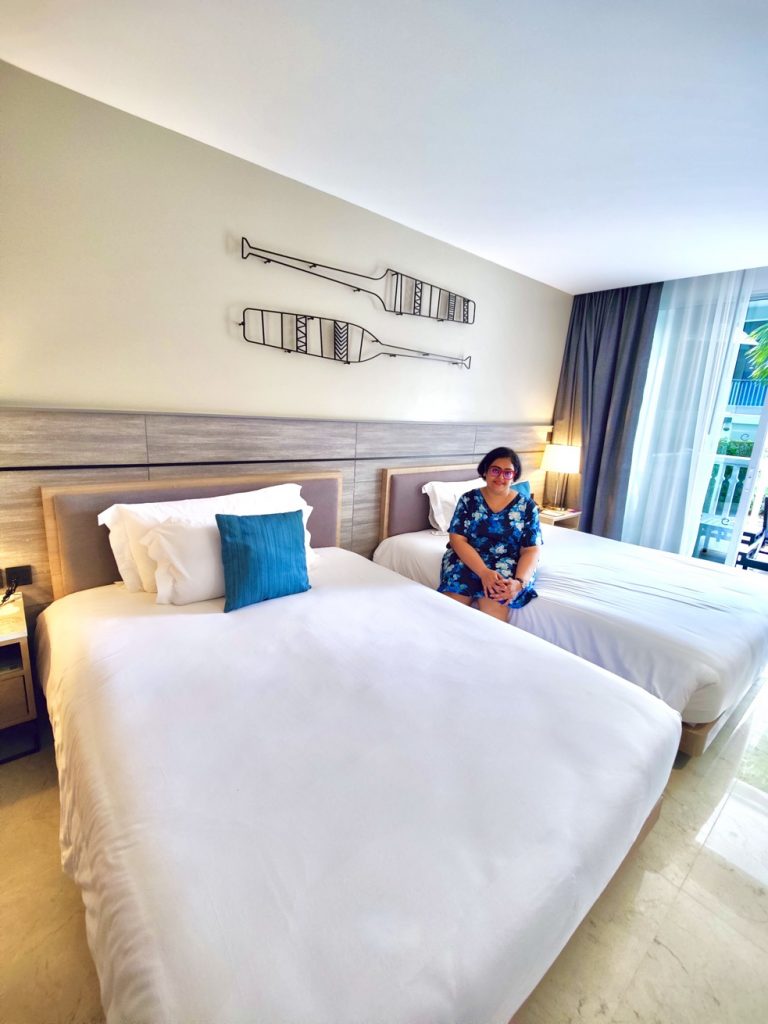 It was time to step to the verandah where two sunloungers were waiting for us with a view of the pool. The surprise element was that we could access the pool anytime coz we just had to open the small door of the railing and we had the biiiiggggg pool which we could take a dip in at any point of time. It's the same pool which has slides too (remember the one I mentioned a few paras above). The clear water with a blue base and a view made the whole scene so inviting and spectacular. We spent the next few hours sitting in the verandah cherishing the view, drinking tea, relaxing and unwinding. Can't describe it in words.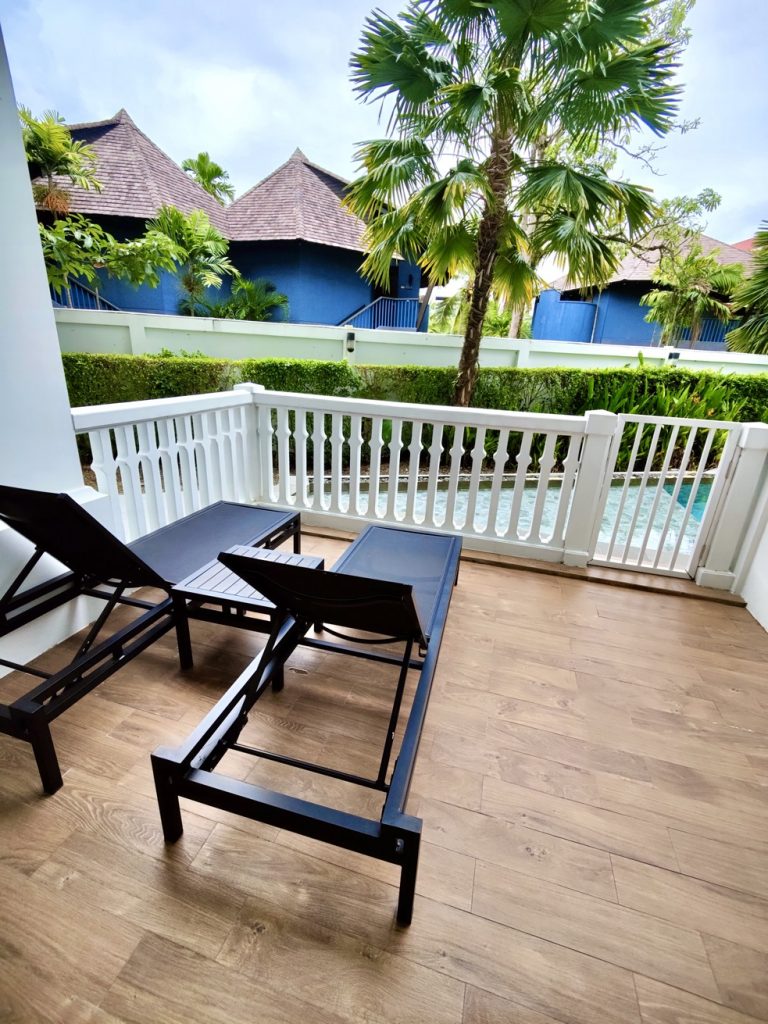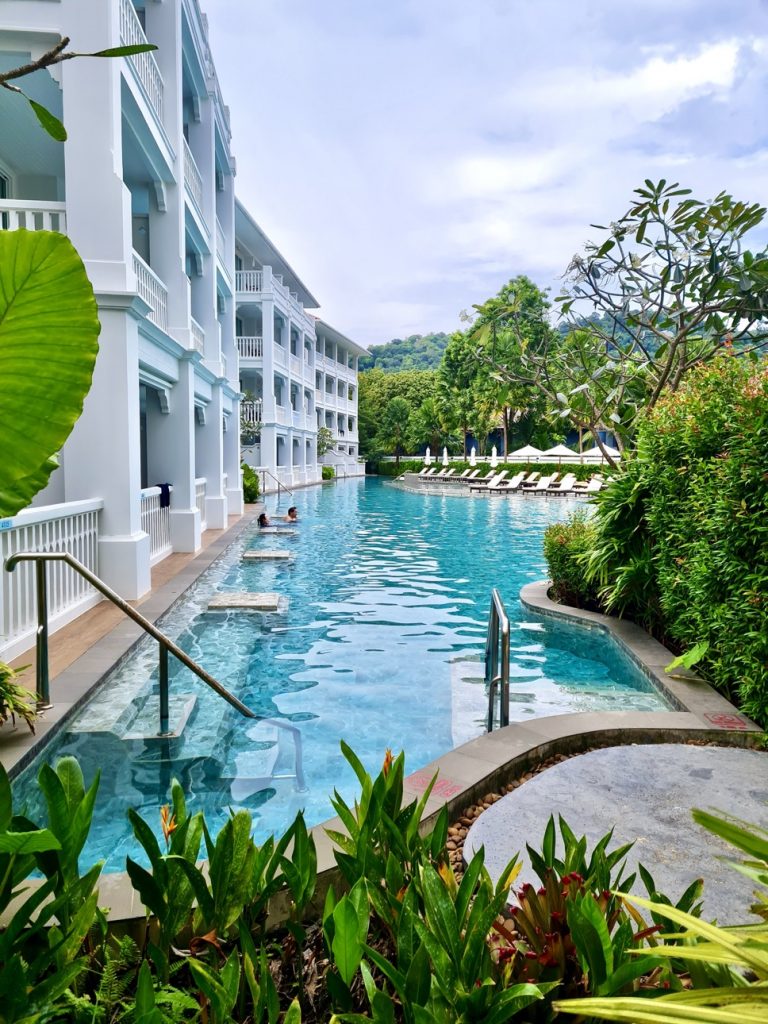 View this post on Instagram
It was time to head for an early dinner and we headed to the gorgeous Sands Beach Club & Bar which is known for Coastal and Thai cuisine. Crossing the pool side towards the beach is the beautiful open restaurant where lively atmosphere and great music made for a cherishable experience. A look around, one would see people enjoying, relaxing, having food and drinks. We reached at the time of sunset and the atmosphere was lit with colourful lanterns as well as soothing waves. The menu was quite exhaustive with dedicated sections for burgers, salads, bakes, pasta and much more. There was a special vegetarian section too. It wouldn't have been fair to only taste a handful so we ordered a wide variety. The staff was friendly too and took good care of us. So let us tell you what all we ordered and our experience.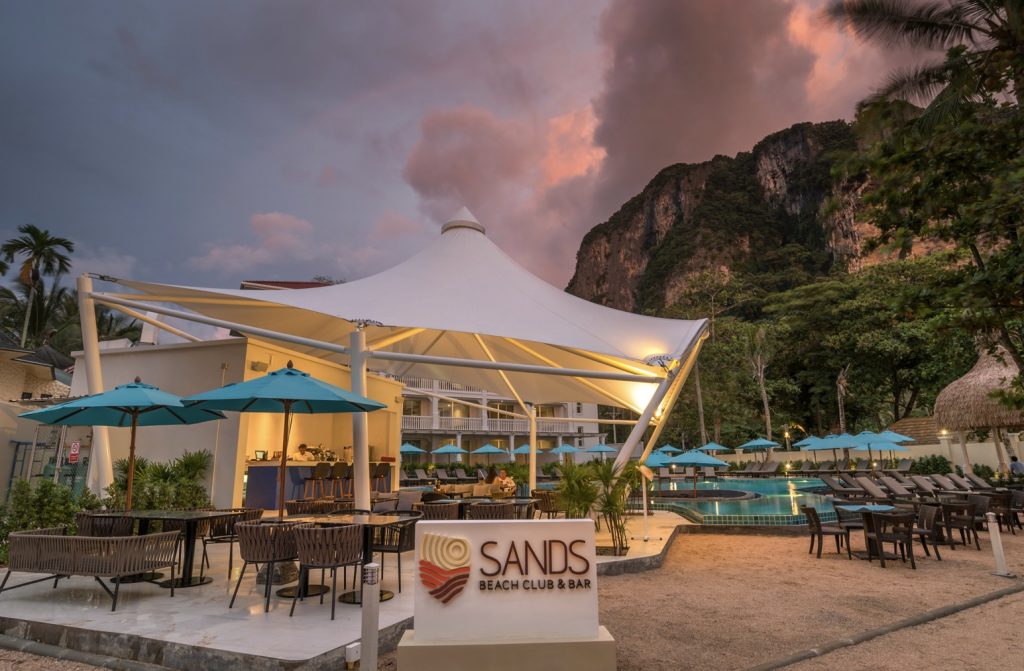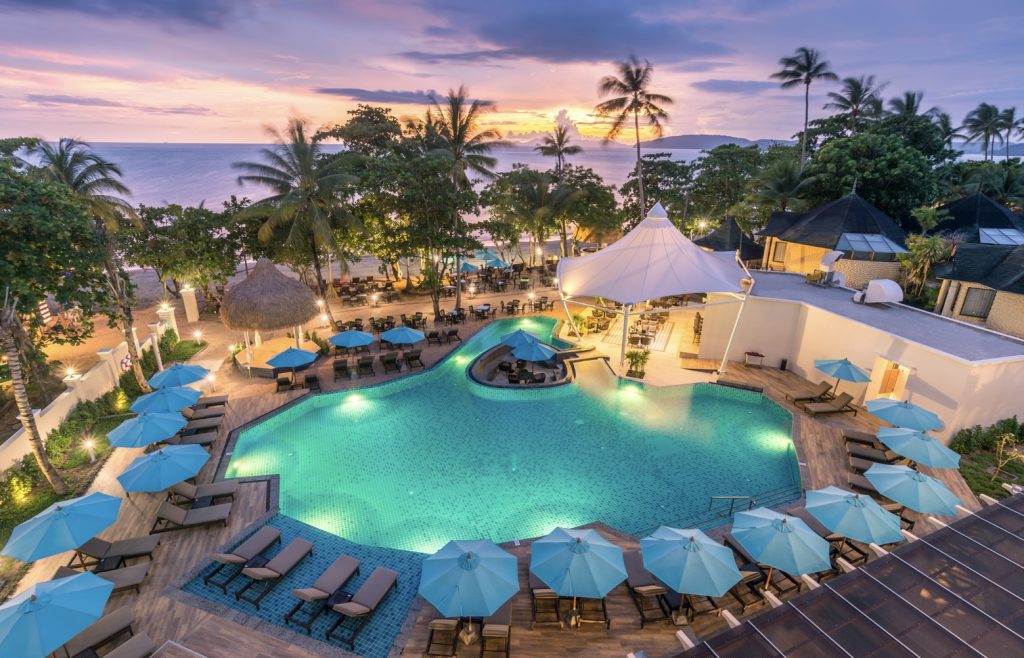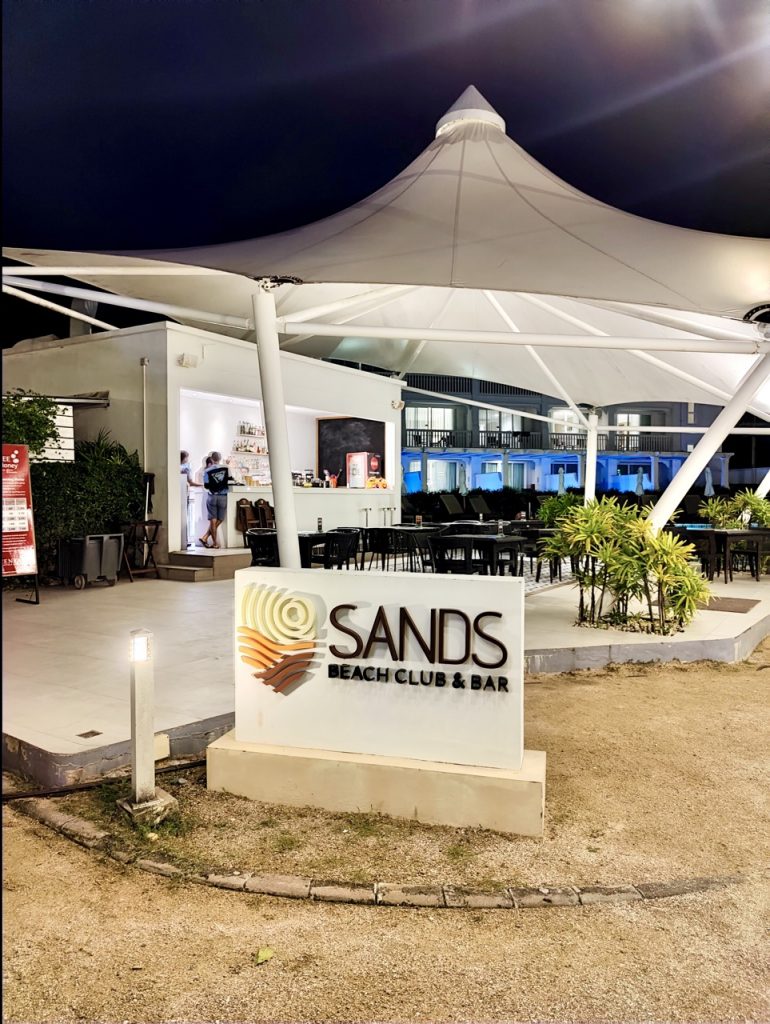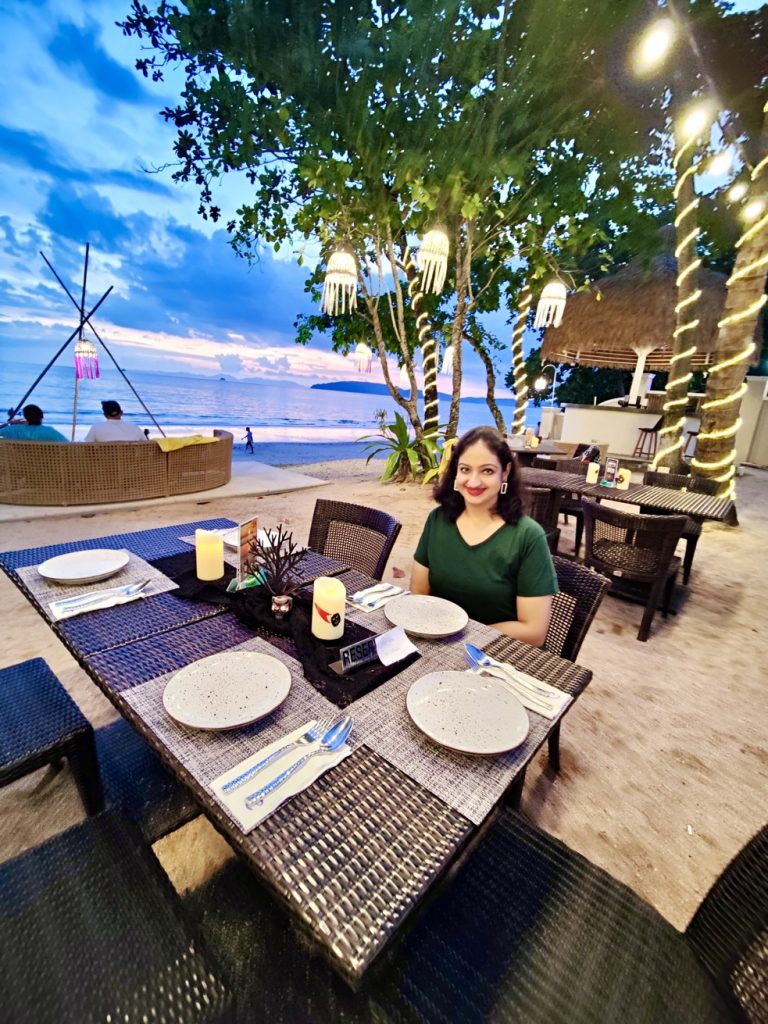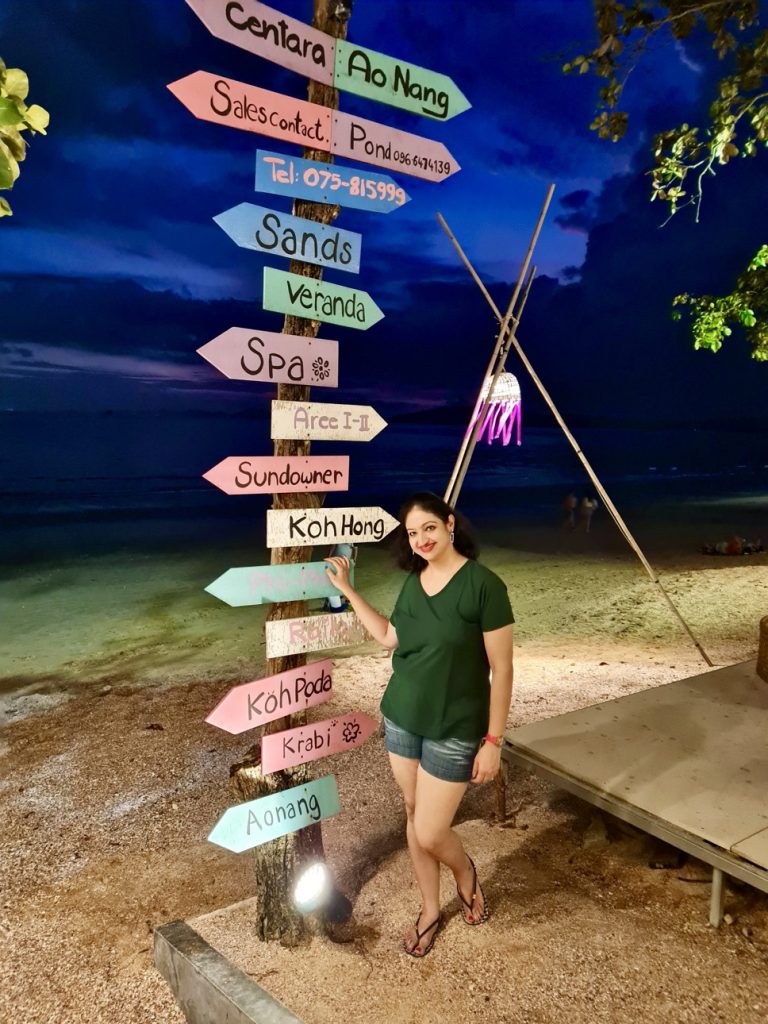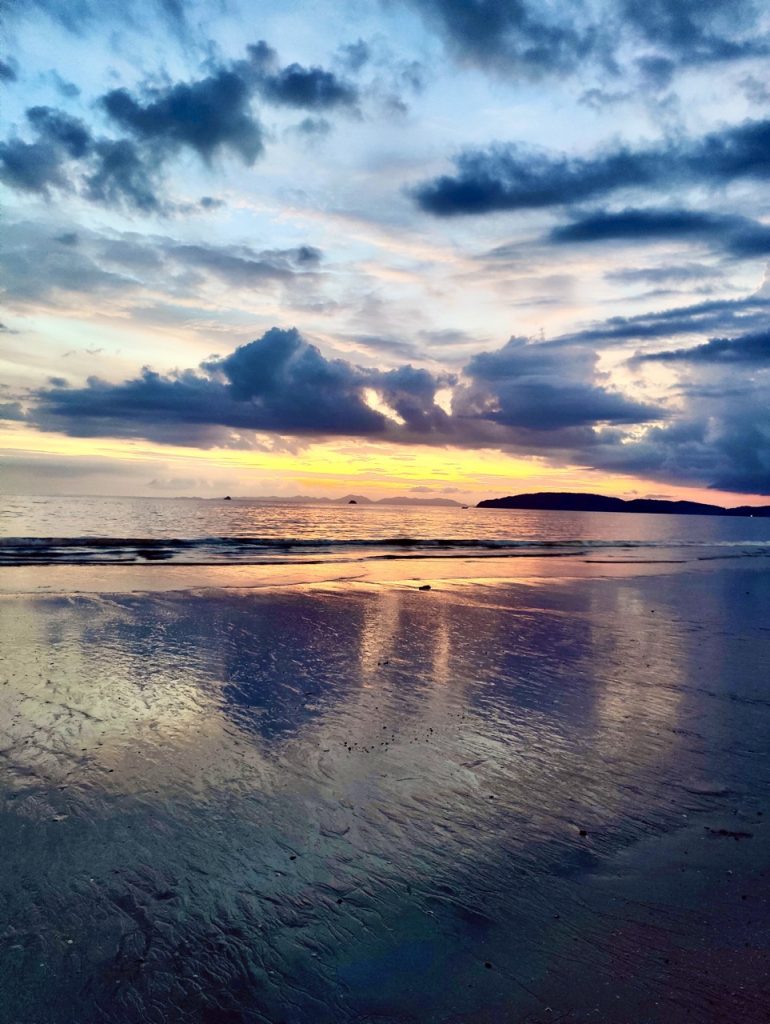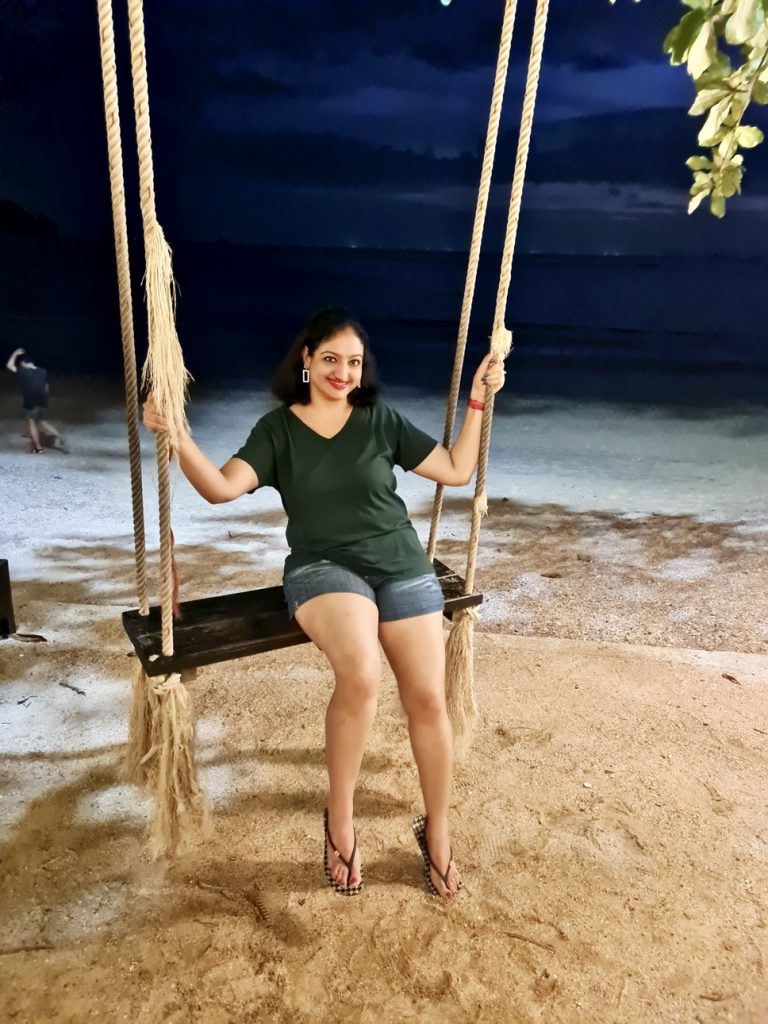 The first dish was Punjabi samosa- Wow! The crunch and flavours….loved it! Aloo Paratha had a great taste…India ki yaad aa gayi, Dal Makhani served with parathas….just so yummmm, Vegetable Tikka Masala was mildly spiced and made an impact with mixed veggies, tomato, onion and milk cream based curry and tofu.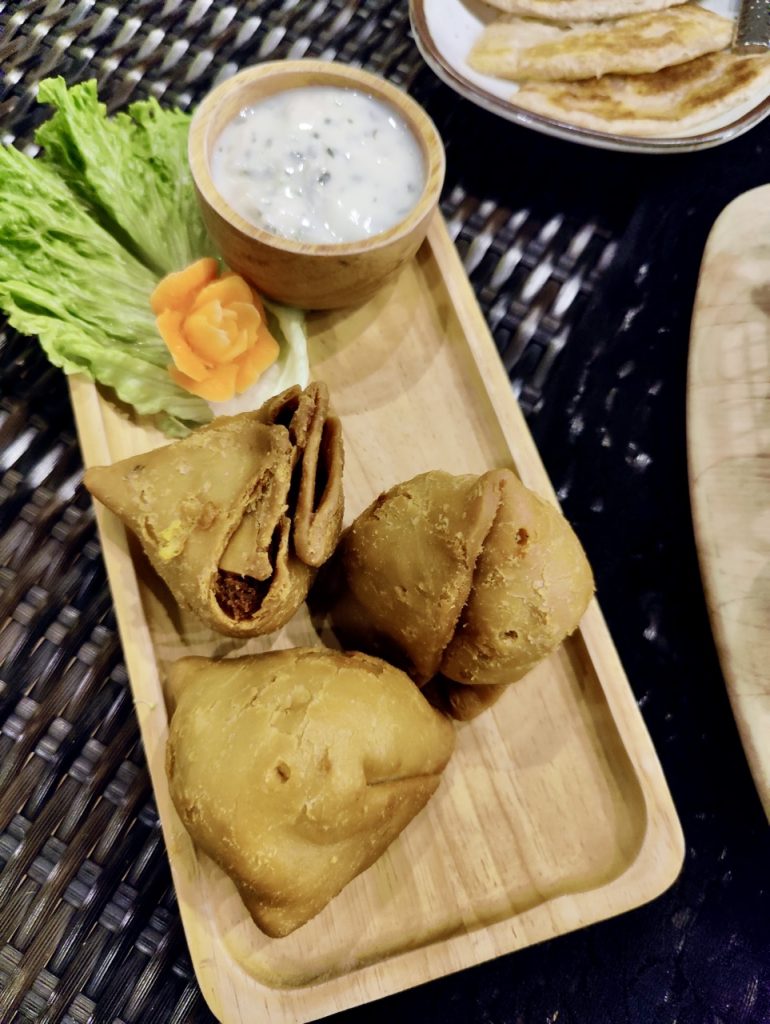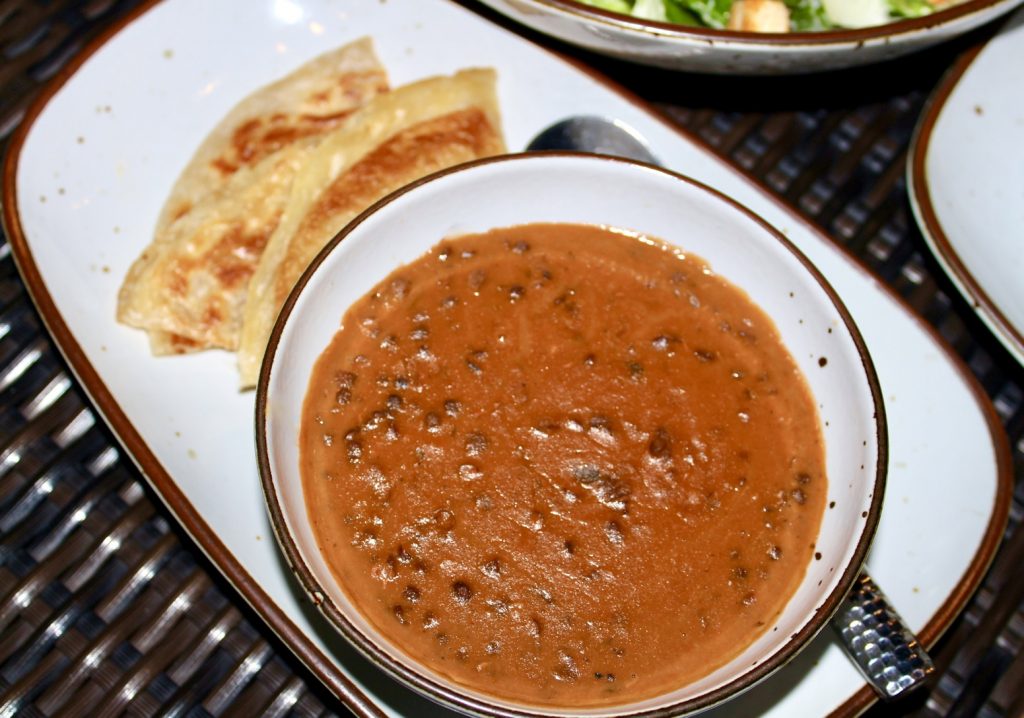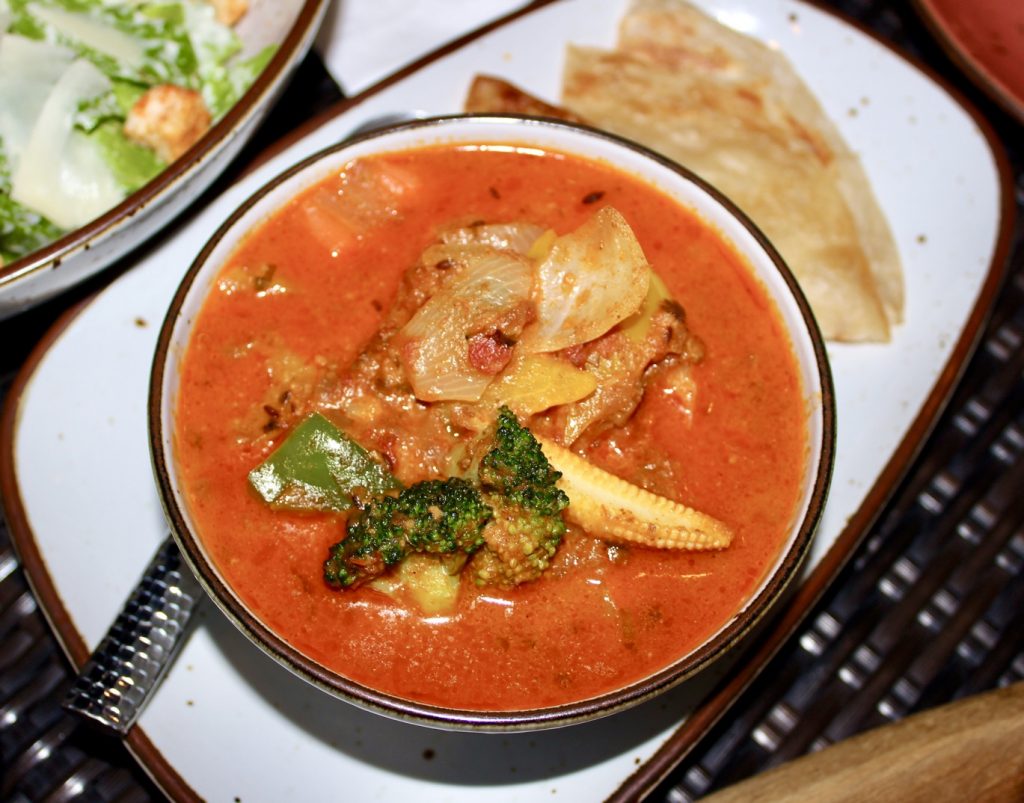 Veggie Quesadillas had tortillas were stuffed with spinach, sweet corn, tomato salsa and cheese…a highly recommended dish. Then we also tried Crunchy Thai Spring Rolls – yum yum yum and Beetroot Chicken Patty Burger which was a unique taste for our tastebuds. We also ordered Mixed Indian Bread Set (plain paratha, plain naan, garlic naan and roti) – the taste can't be compared to India but the chefs did a really good job. The menu also boasted of Indian style Red Sauce Pasta (pasta with tomatoes, garlic, red chilli peppers and cheese). I couldn't resist trying something which had India prefixed. Well, I had to add oregano and tobacco to bring up the spice quotient but it was really nice. Shirley temple (virgin drink) – made with orange juice, fresh orange, lime and soda water was a true refresher, Virgin Mojito was classy as ever.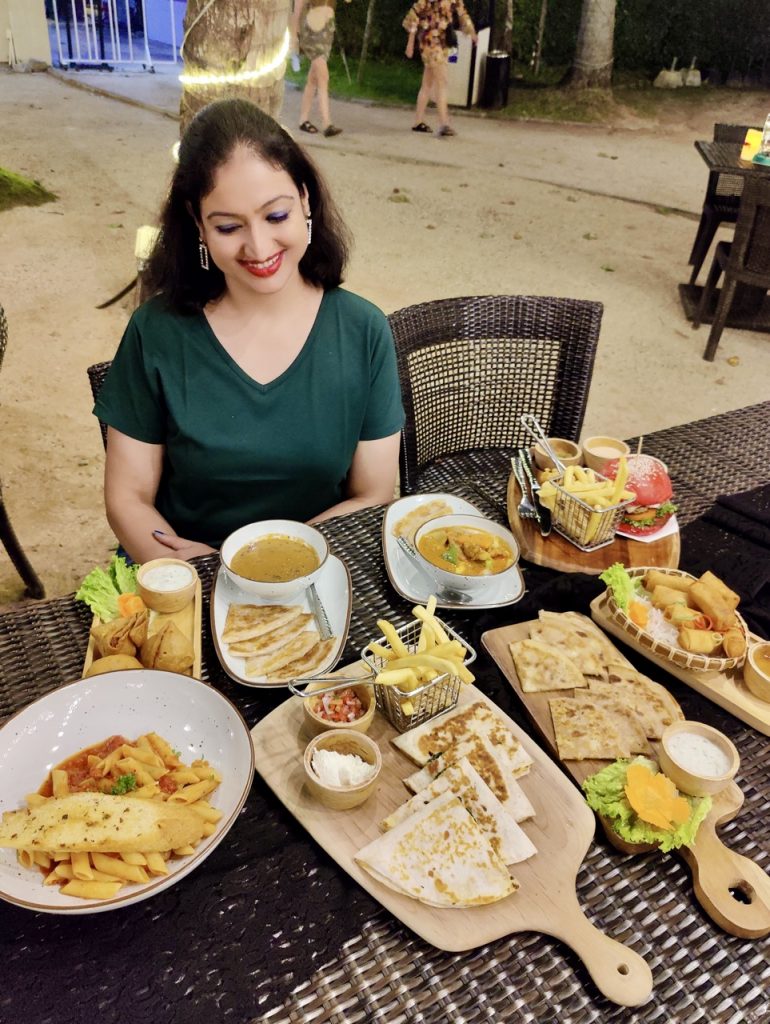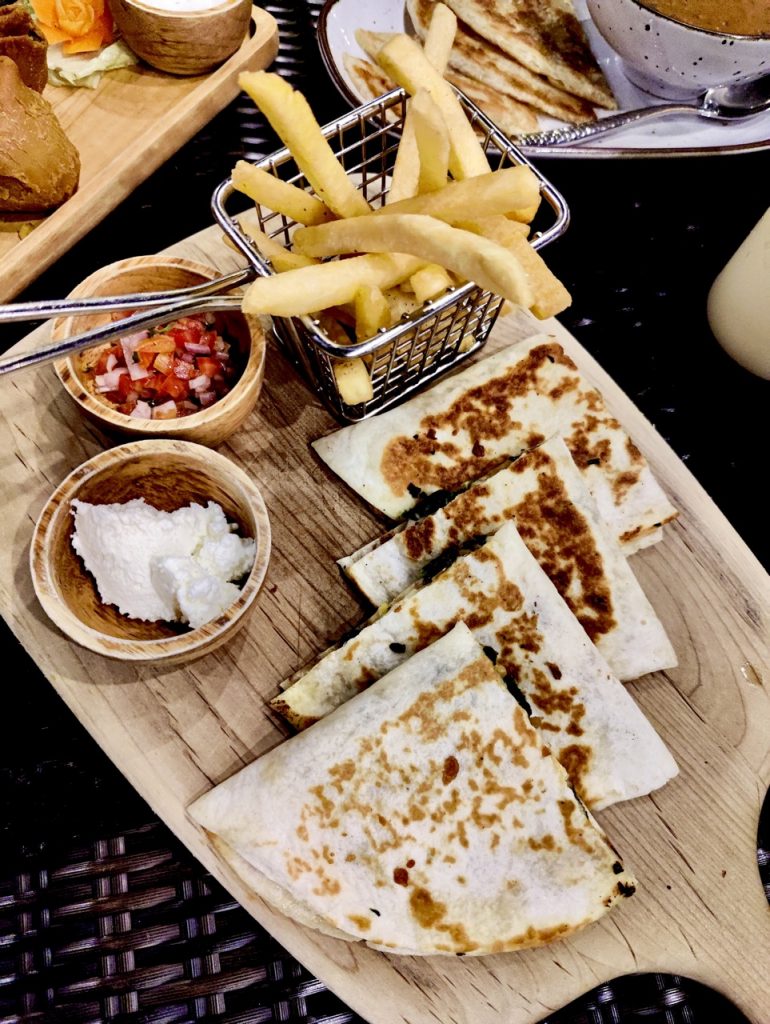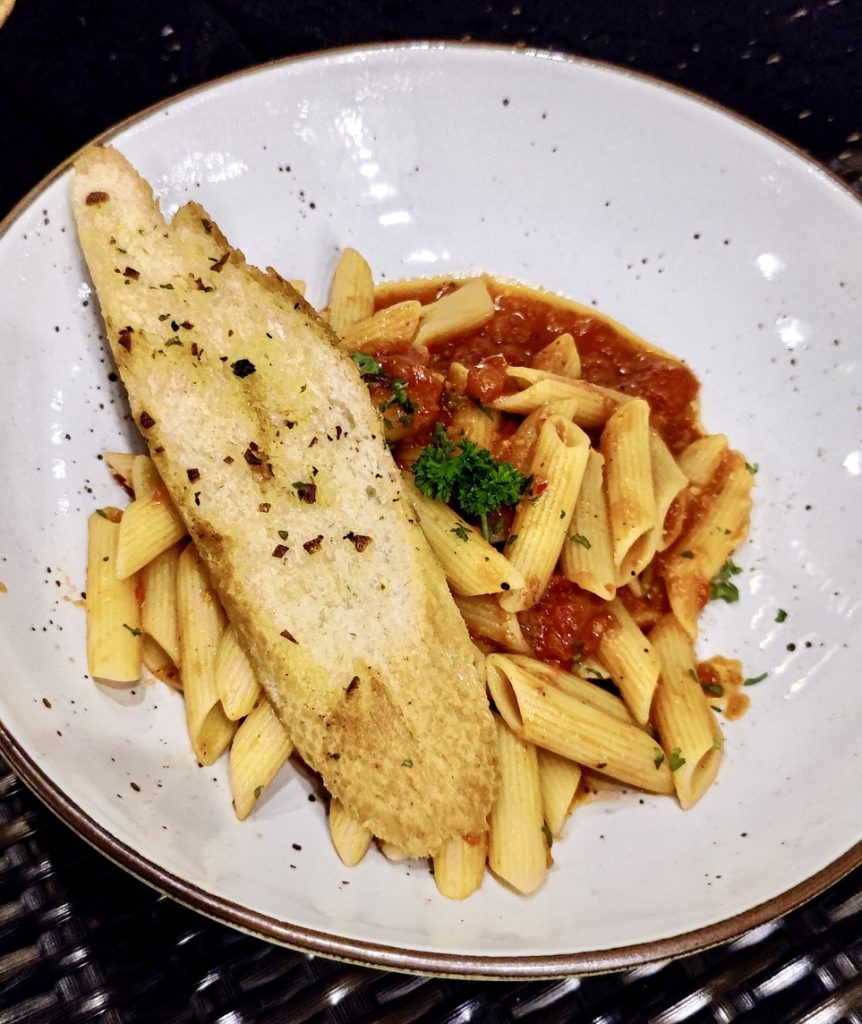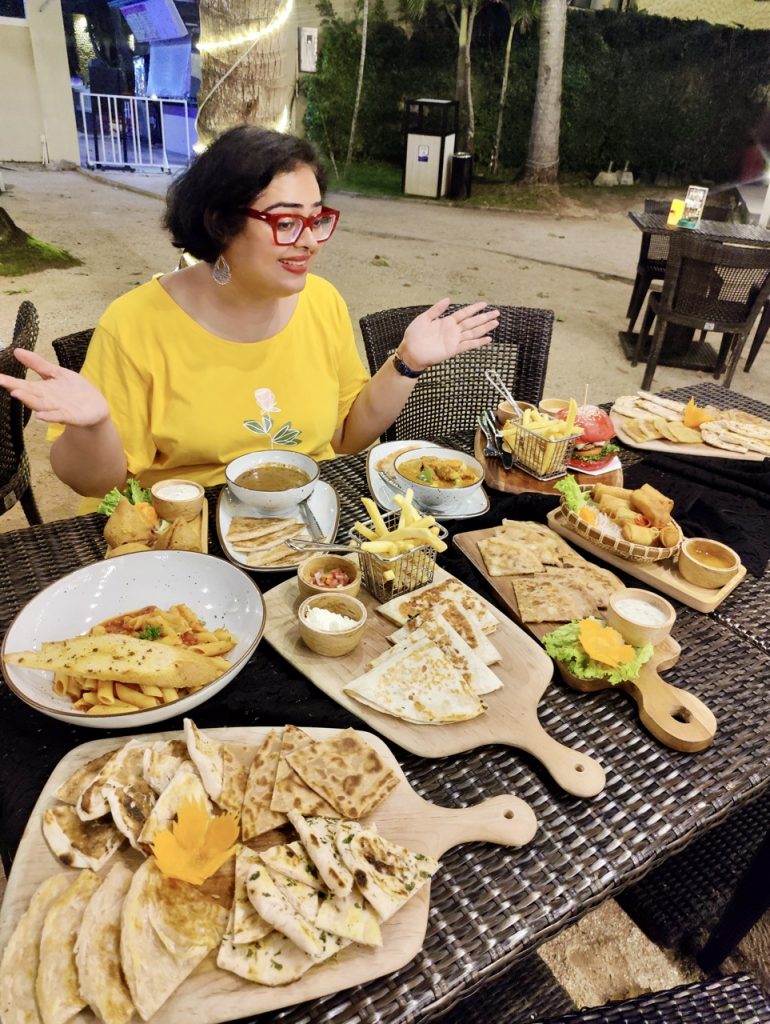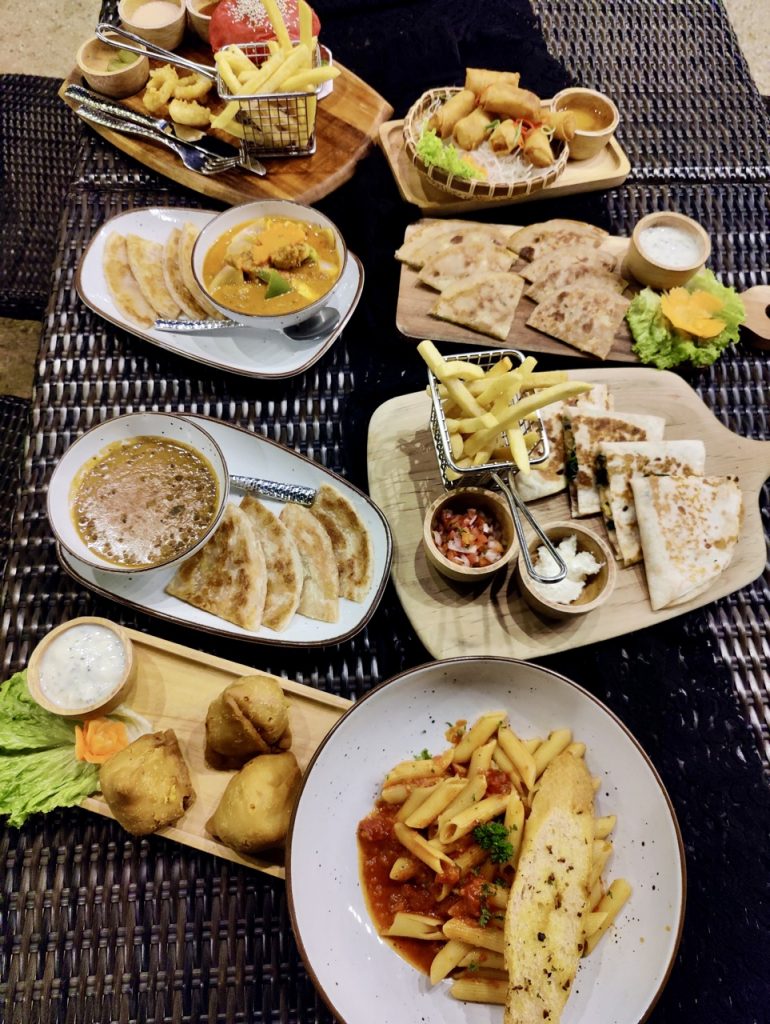 Time for desserts and we had Brownie Cake which came accompanied with vanilla ice cream and was so yummmm. We also tried Chocolate and Green Tea ice cream. The latter was absolutely amazing!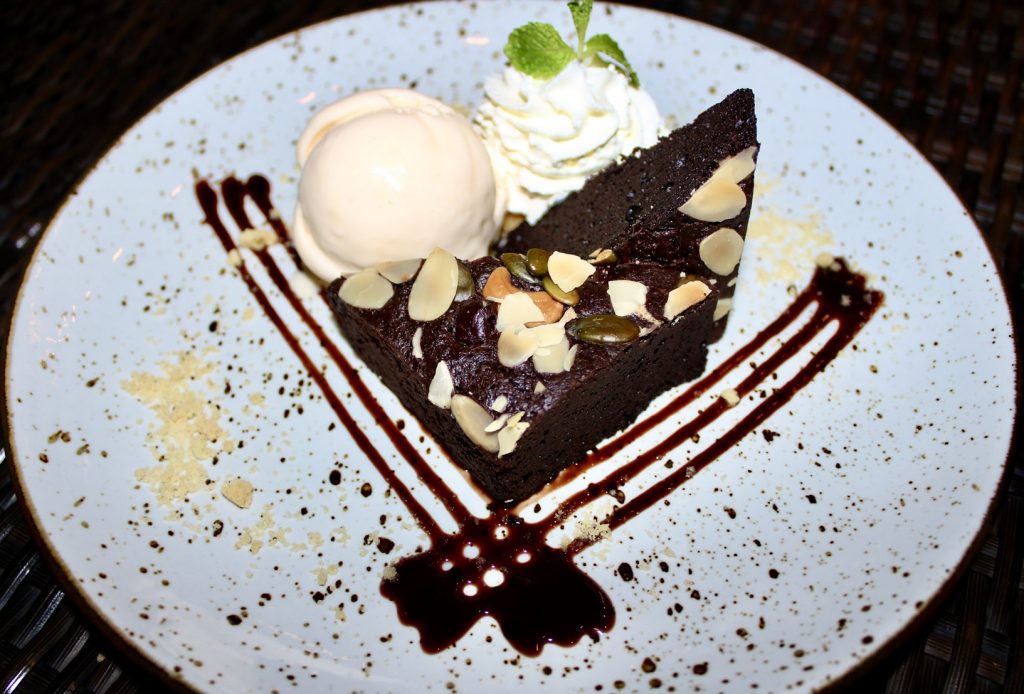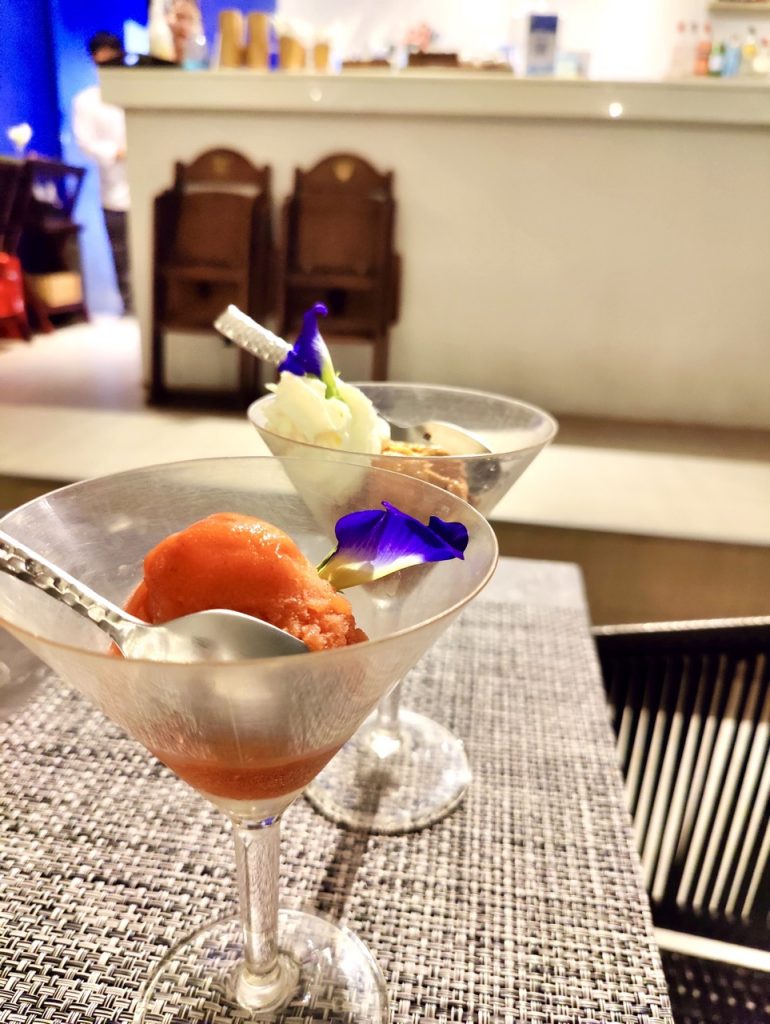 Our day didn't end here. We headed to the Krabi Night Market to explore the city. Such a fabulous experience. We hopped a bit – bought a few T-shirts, souvenirs and a few knick knacks.
Our morning view was beyond words. The pool view, beach and the dramatic cliffs….just amazing!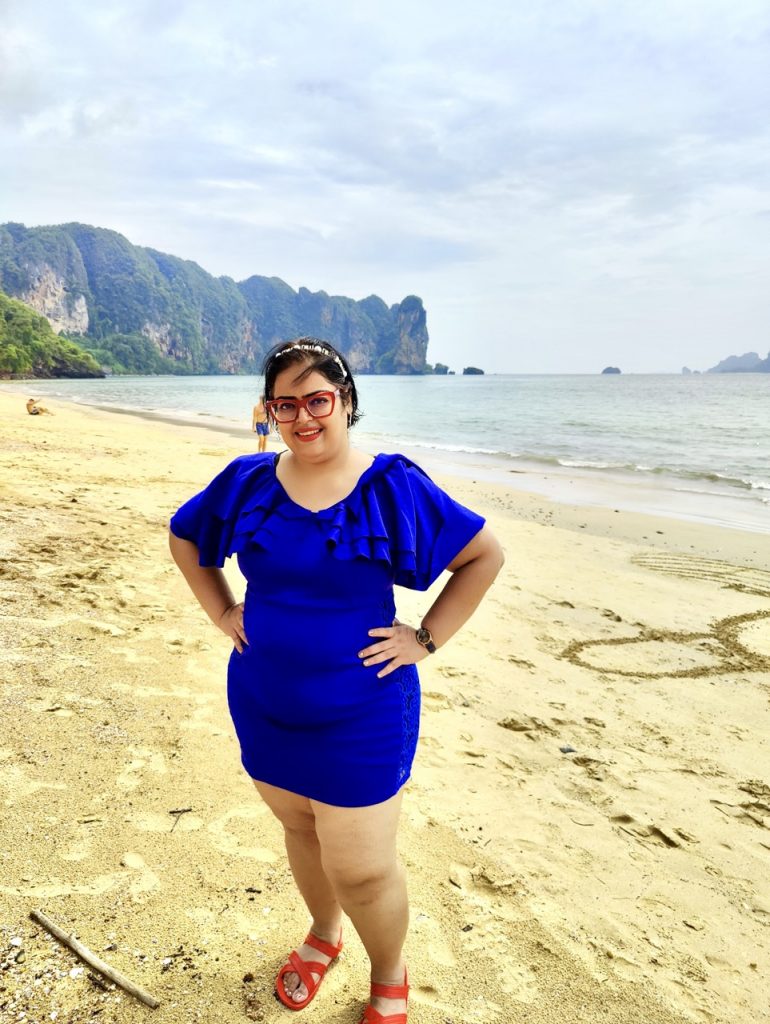 We headed for breakfast at Veranda where a full fledged buffet with yummy options were waiting for us along with a pool side view. One could choose to sit outdoors enjoying the pool view or inside closer to the breakfast buffet. We chose the latter! The restaurant had a calming affect owing to the colour of the walls, the seating, the way the buffet was laid out as well as the interiors. The menu comprised of Chinese croissants, pork and chicken sausages, chicken ham, baked beans, grilled tomatoes, noodles, bread, juices, milk, muesli, breads, fruit salad, yoghurt, salad, cheese, fruits, and much more.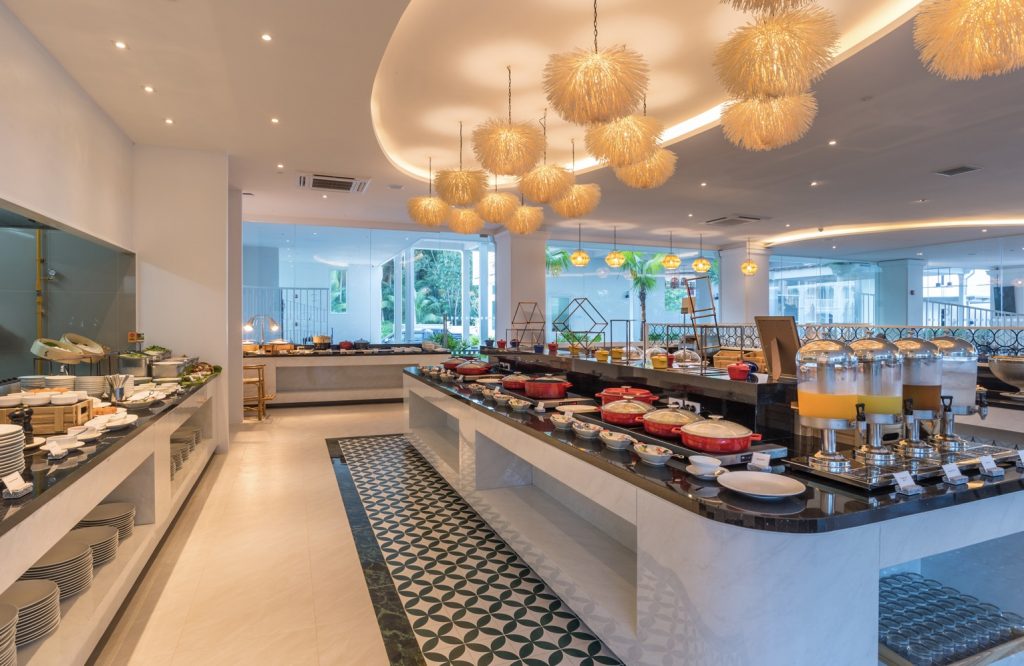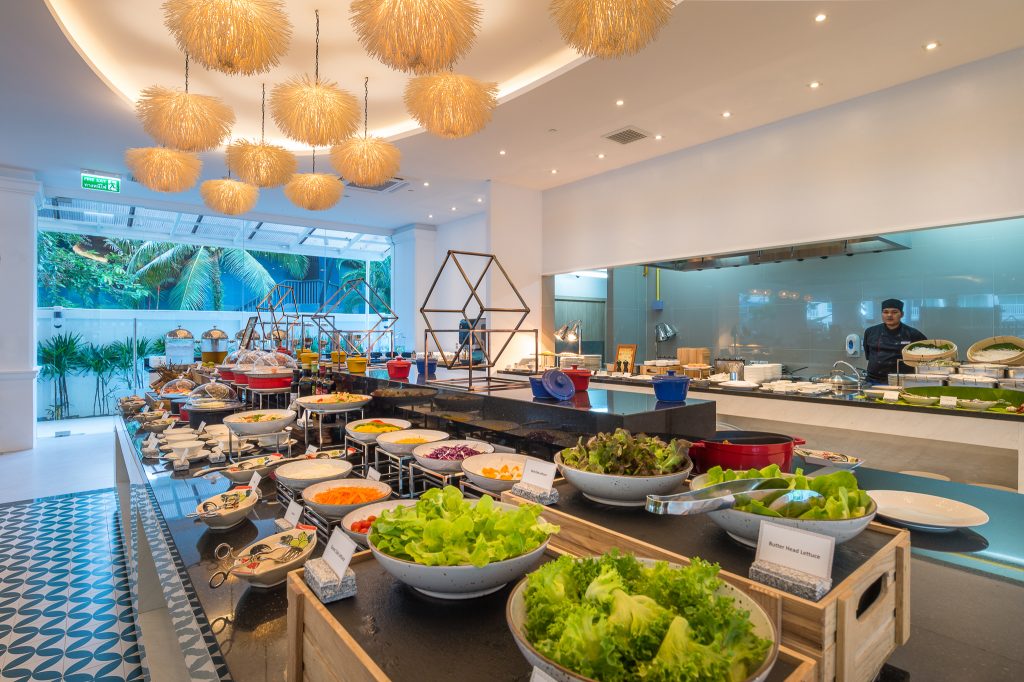 However, my favourite was the live counter making fresh Aloo Paratha and samosa….just so yummmm. The live counter also had eggs and we could get fresh egg delicacies made, from omlettes to sunny side up to fried eggs…everything was being cooked by proficient chefs covered in masks. One could also try the Thai Noodle soup too though not to be missed were desserts like pancakes and waffles.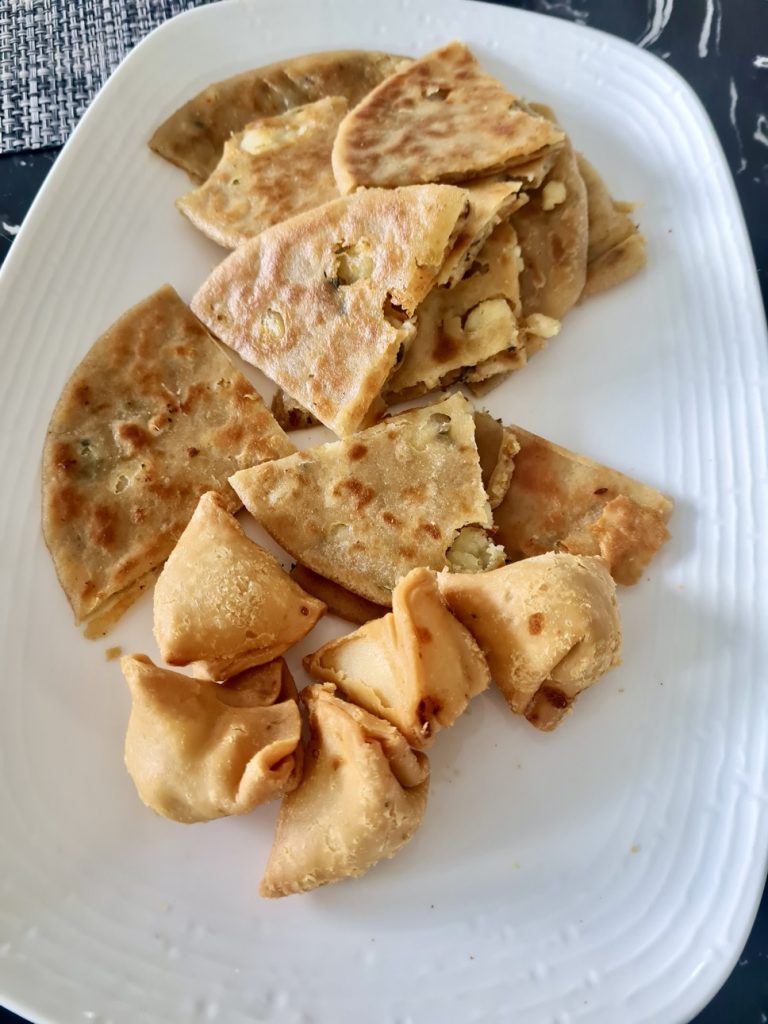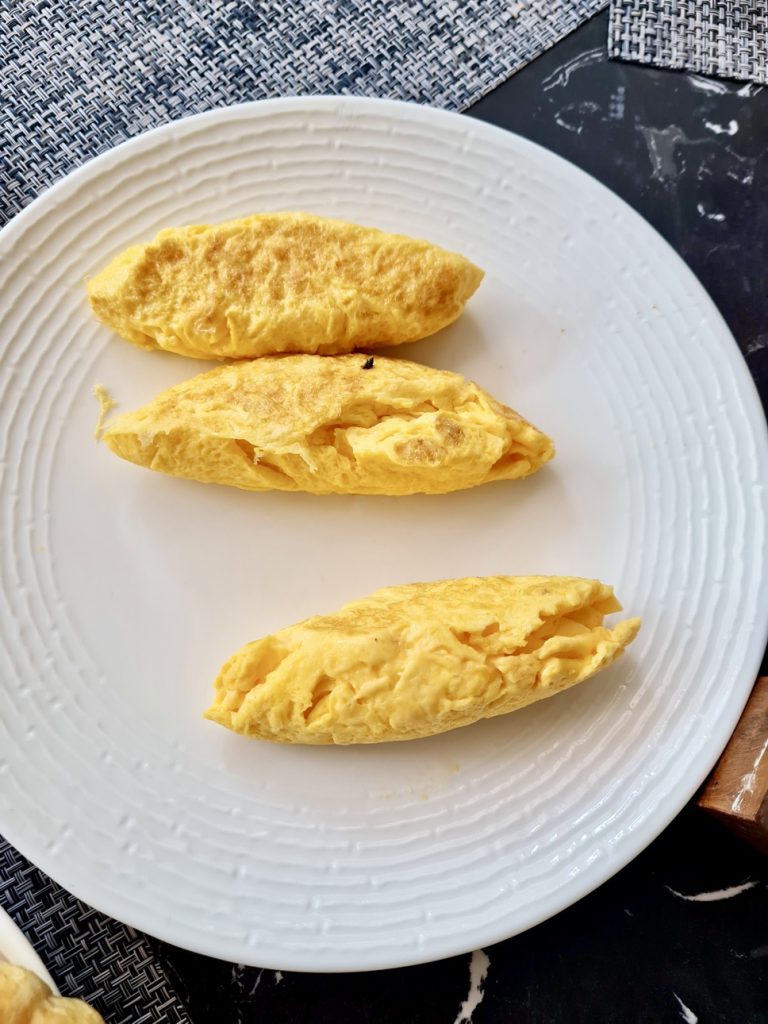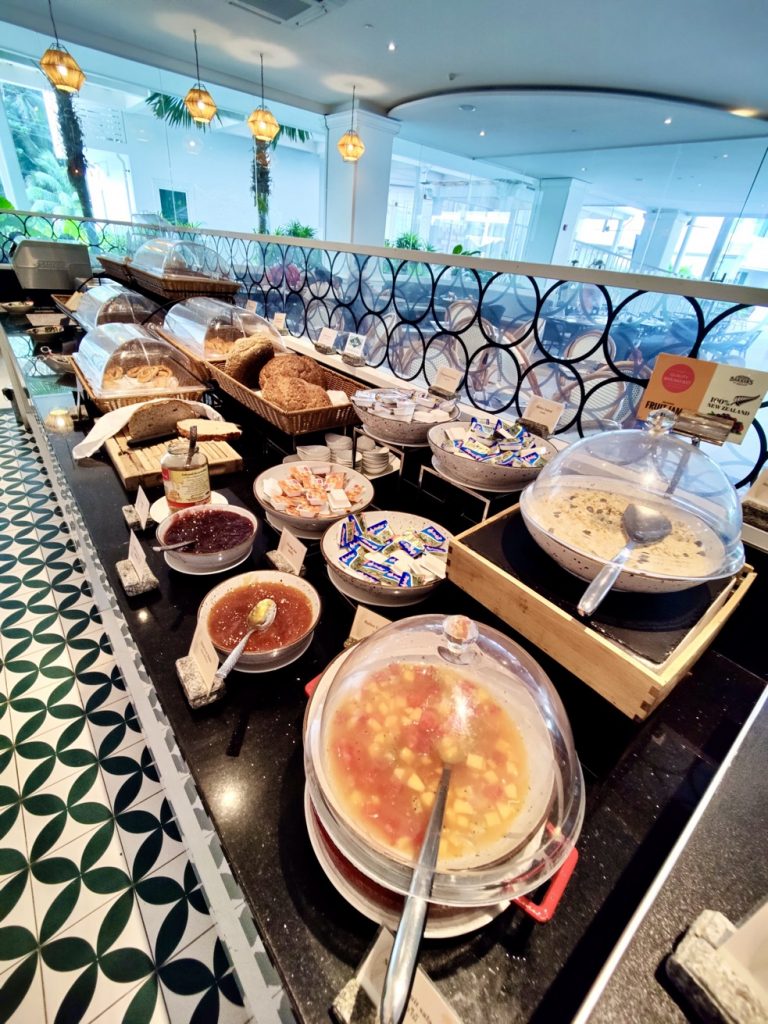 Post the breakfast we headed to the room and without a thought, I changed in my swimming costume and jumped in the pool. I would have easily spent more than an hour in the pool. After our swim and shower, we headed to something exciting. We booked an ATV ride with Lark Holidays and we were taken to Krabi Shooting range for the same. We had such a memorable time driving the all-terrain vehicle in the muddy terrain. To our surprise, it started raining and we got drenched but it was worth the experience. We came back and changed and headed to Railay Beach with Lark Holidays….Krabi is about exploring and we did that.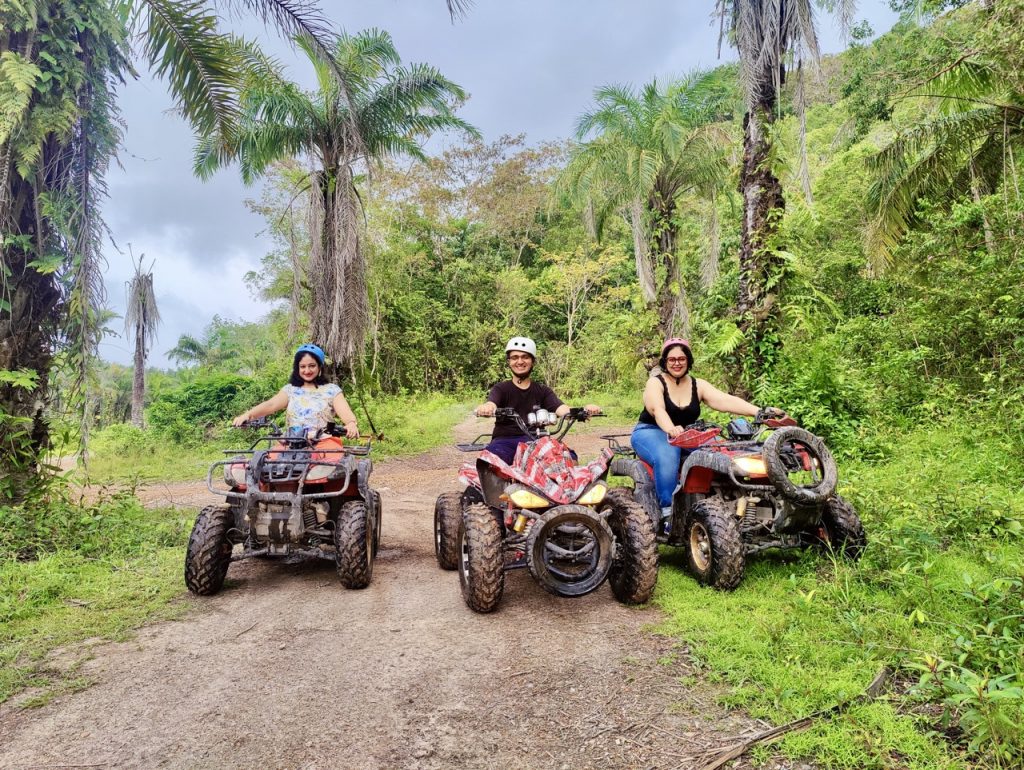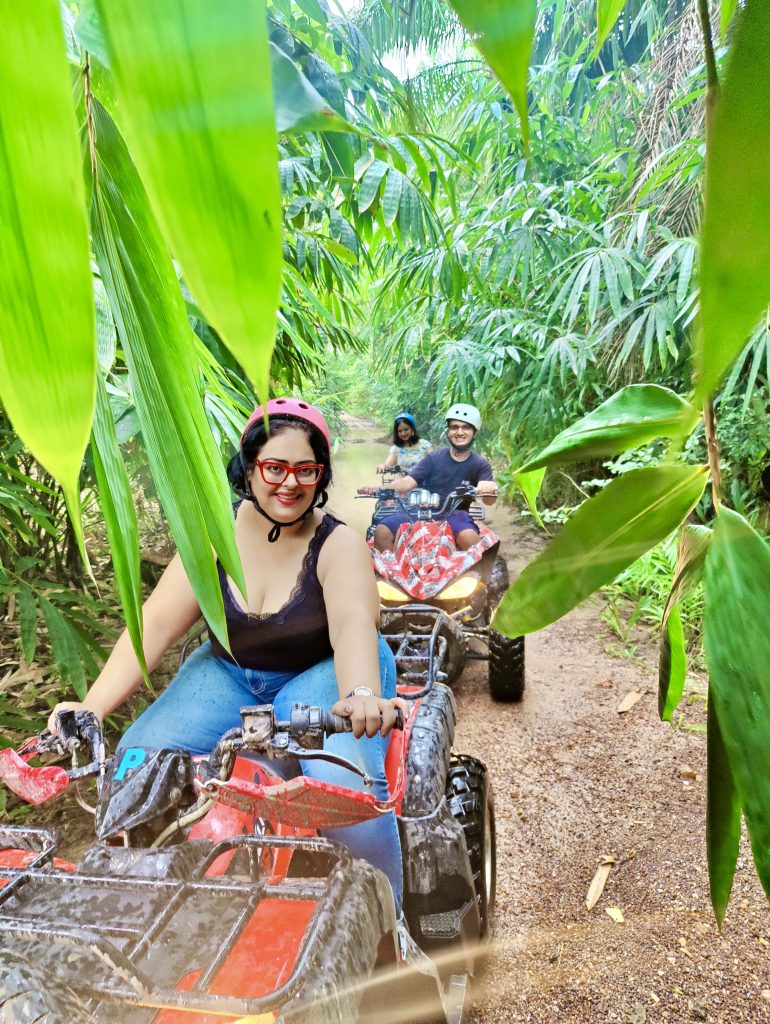 Our second dinner was also at Sands Beach Club & Bar where we had yummy delights from their exhaustive menu. We again tried a variety of dishes (and repeated some of our favourites from the previous dinner) – Chicken Caesar Salad, Charcoal Burger Veggie Patty, Dal Makhani (served with Paratha), Vegetable Tikka Masala with tofu, Grilled Vegetable Cheese Sandwich, Cheese Garlic Bread, Mixed Indian Bread Set, Veggie Pizza, Sands Caesar Salad (without bacon), Rosemary Grilled Chicken Breast, Aglio e Olio and Fried Chicken Wings. I would really recommend Aglio e Olio for its classy taste, Vegetable Tikka Masala with tofu (served with paratha) which had a yummy taste of seasonal vegetables and Rosemary Grilled Chicken Breast which was delectable and made to perfection.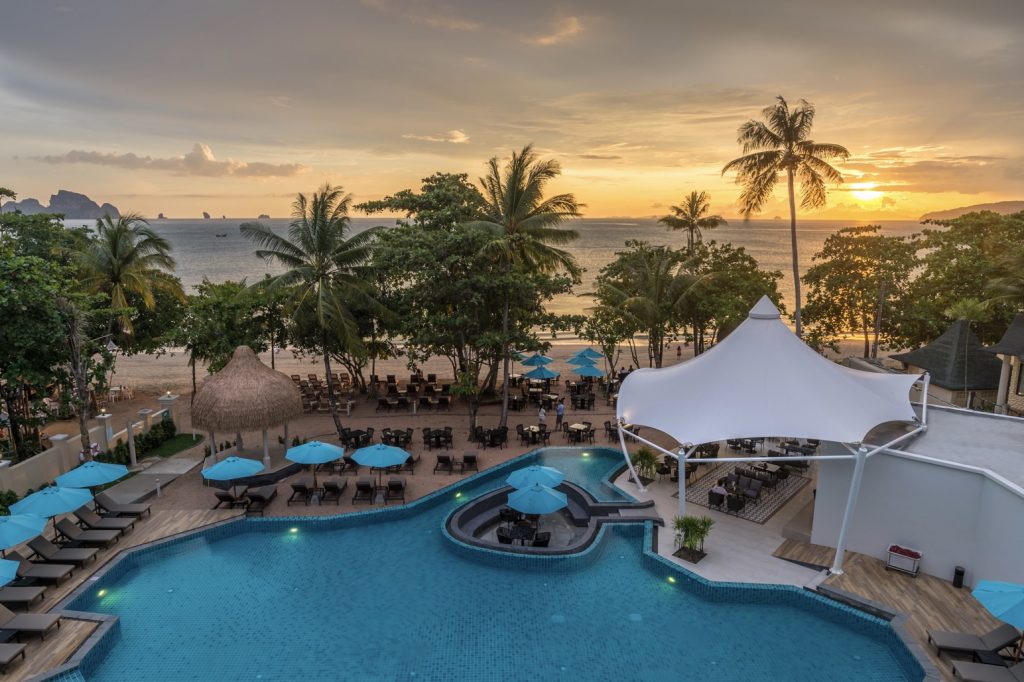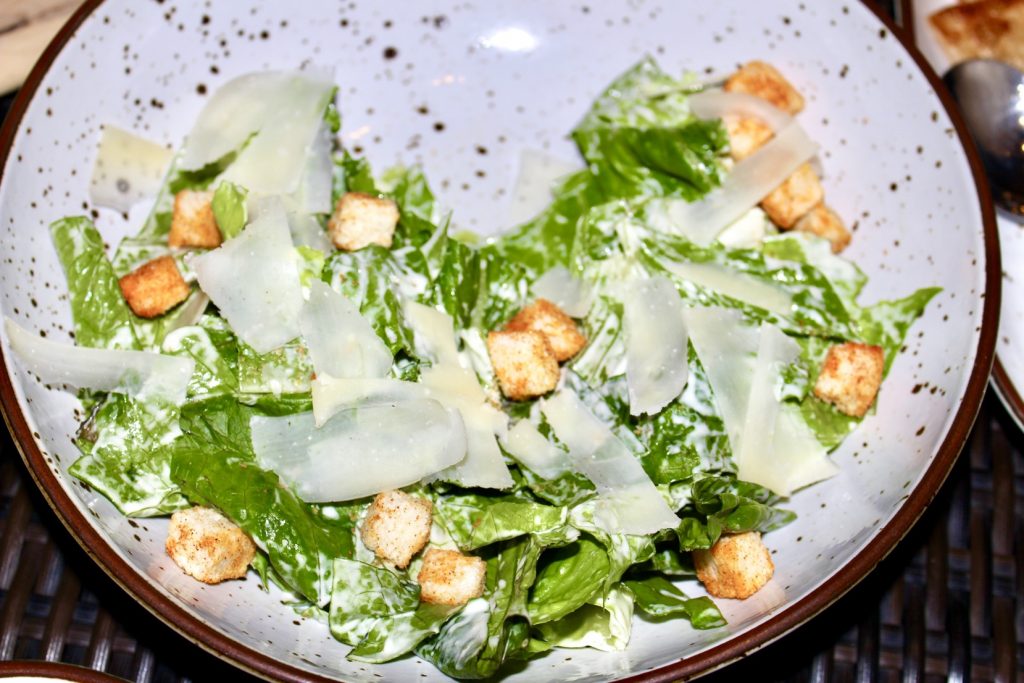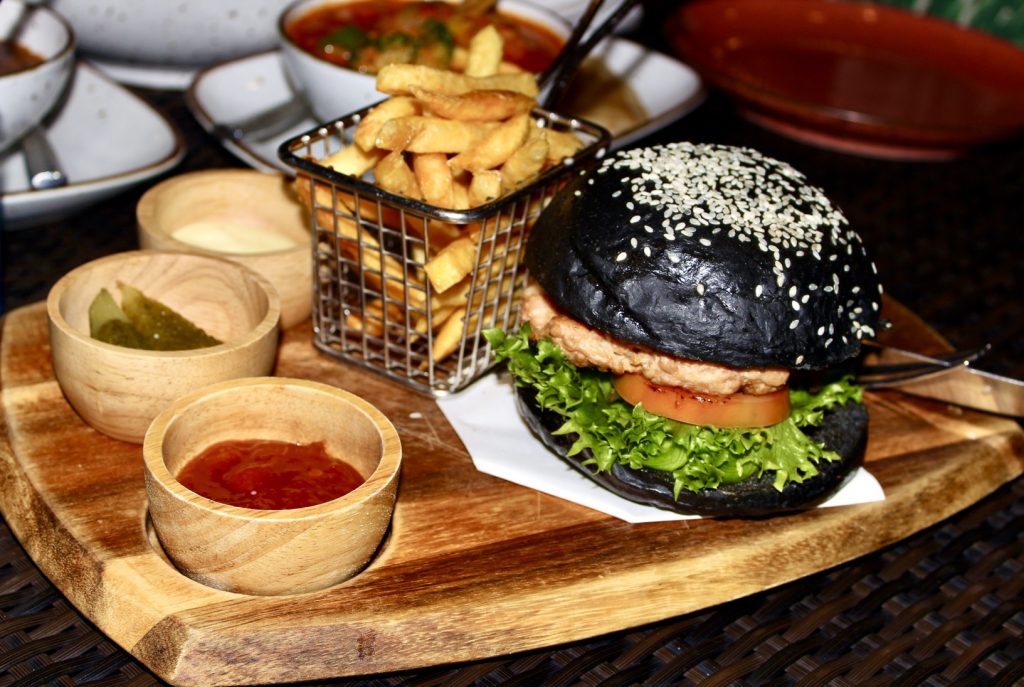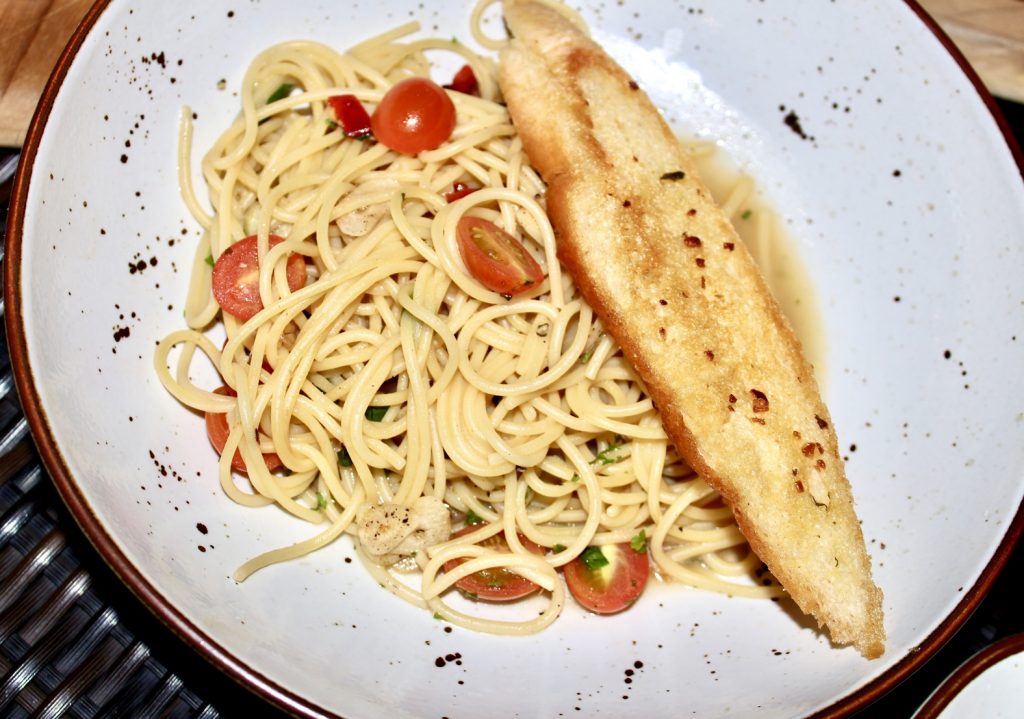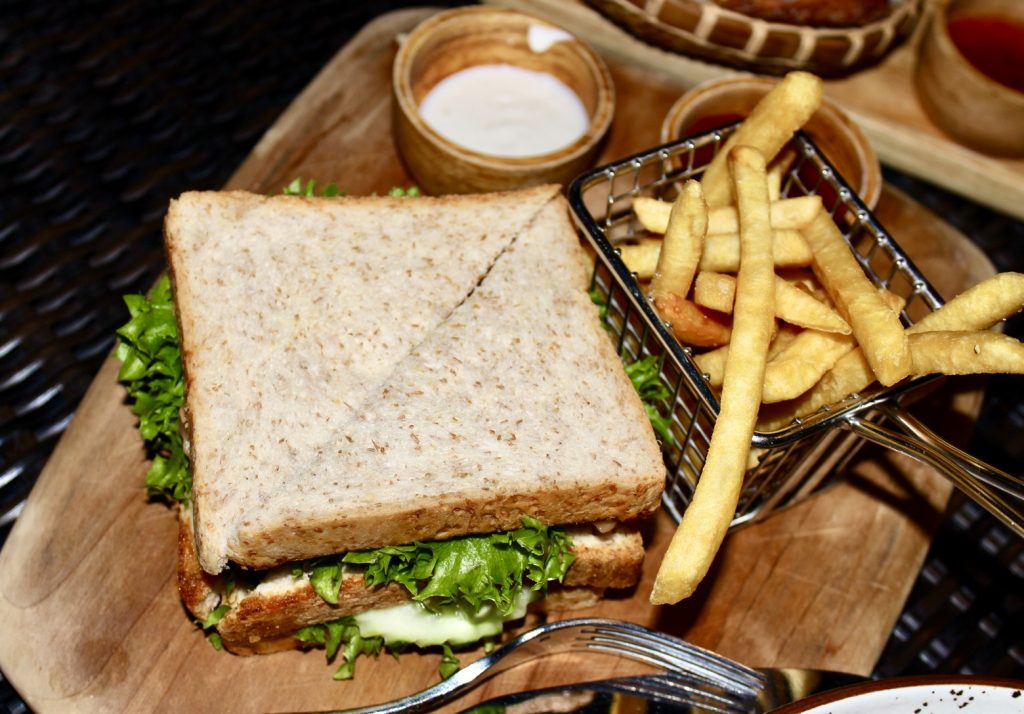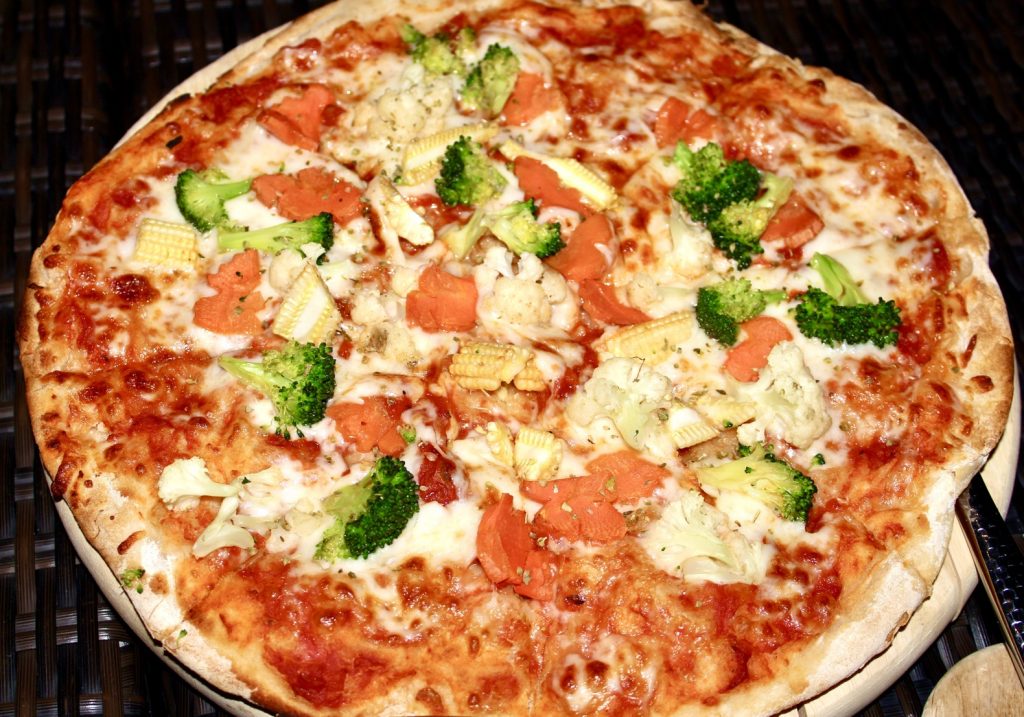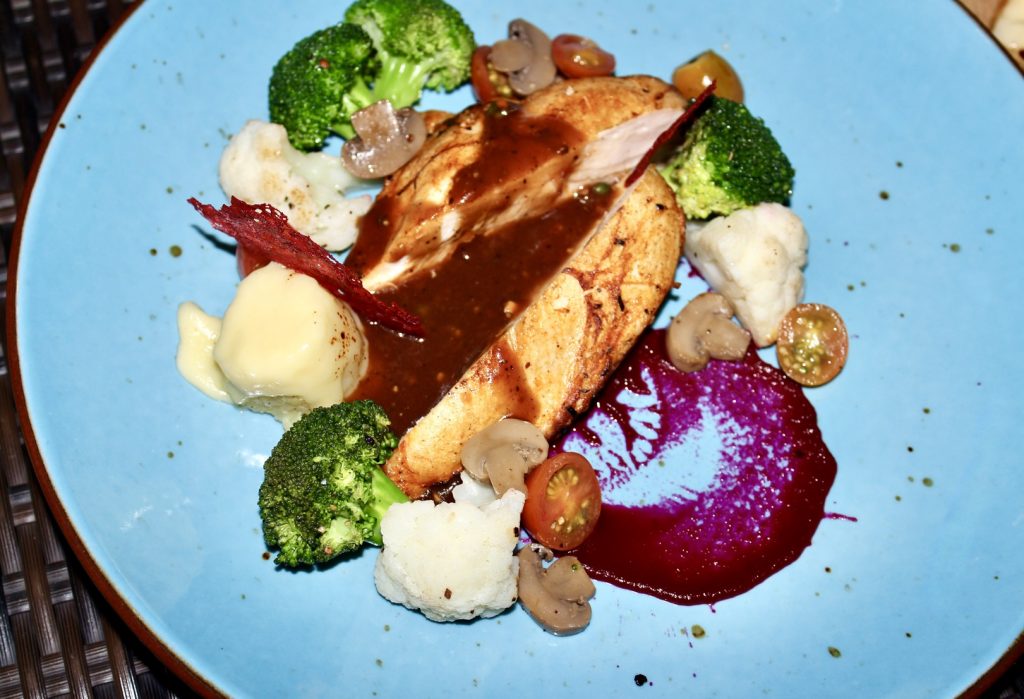 For drinks, we had Virgin Mojito which was a perfect amalgamation of mint, sugar, lime juice, sugar syrup and ice topped with soda water. In desserts, we tried Banana Fritters with vanilla ice cream which was so good.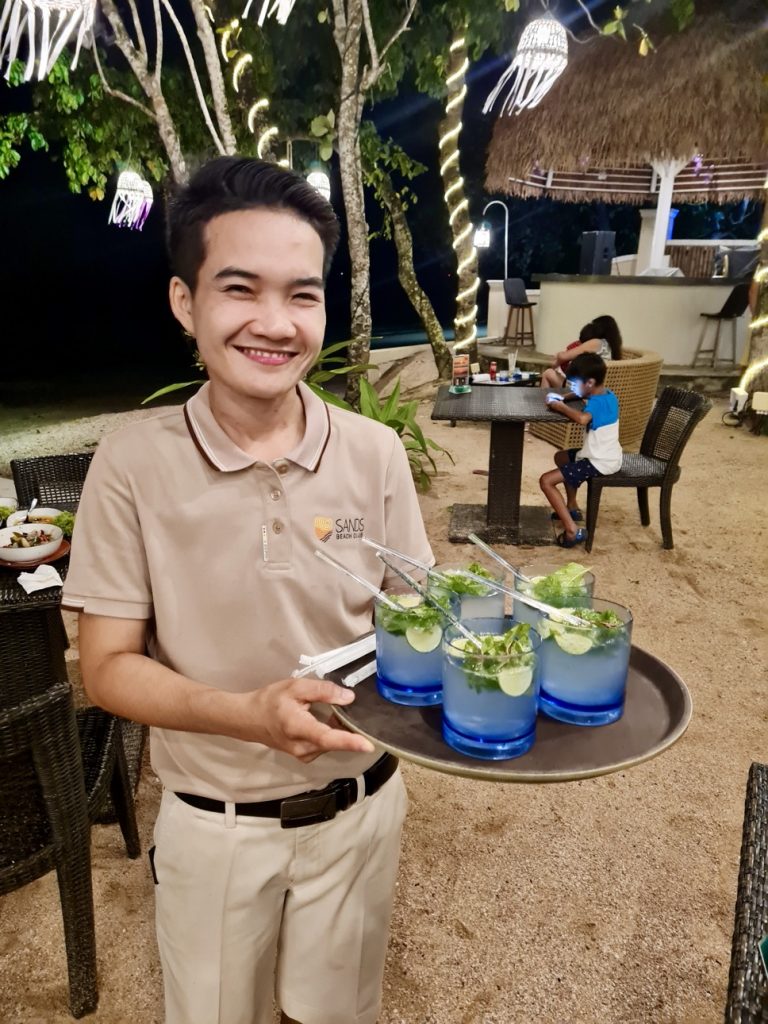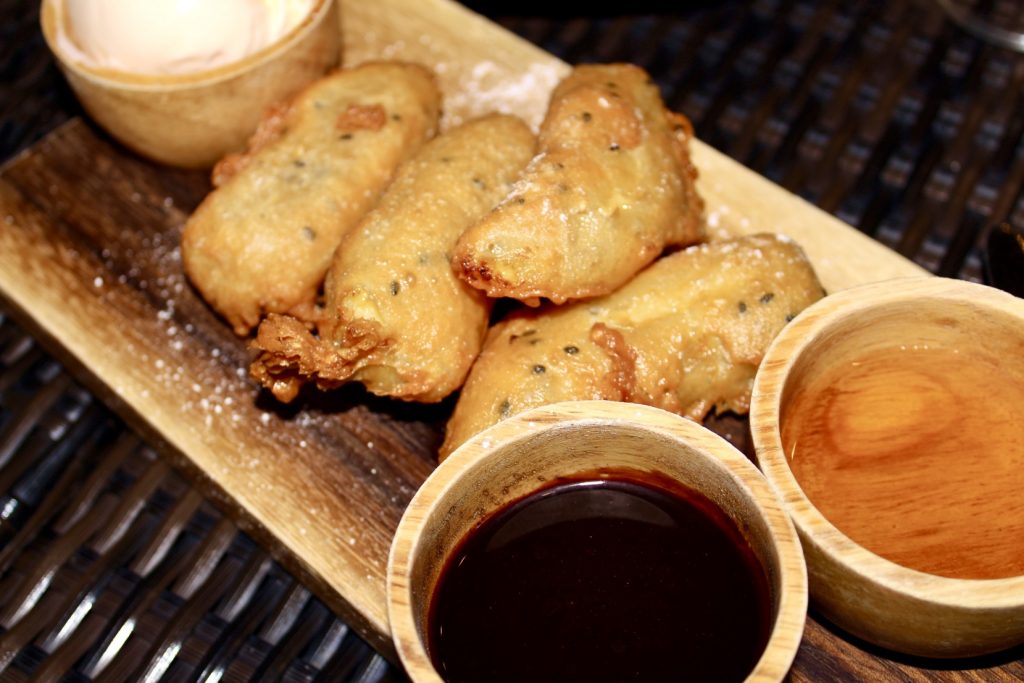 Next morning again started with an amazing view of the pool and the cliffs followed by a power packed breakfast at Veranda. We checked out the Asian section which had Biryani. Interestingly, the chicken was kept separately next to the rice. Other dishes included Stir fried pork with curry paste, pork shumai, rice soup with chicken, seafood spicy stir-fry, green curry with fish balls, steamed jasmine rice, chicken ham, grilled chicken, ham, chicken sausages and more. My selections from the yummy breakfast spread included aloo paratha, samosas, omlettes, waffles, pancakes and fruits.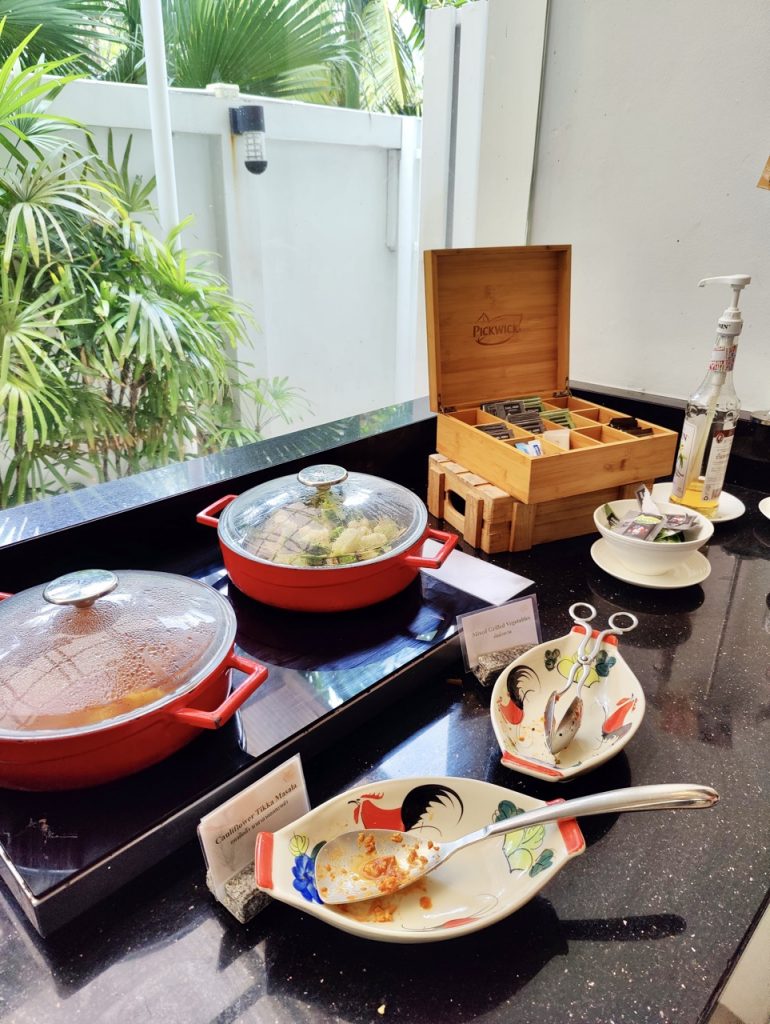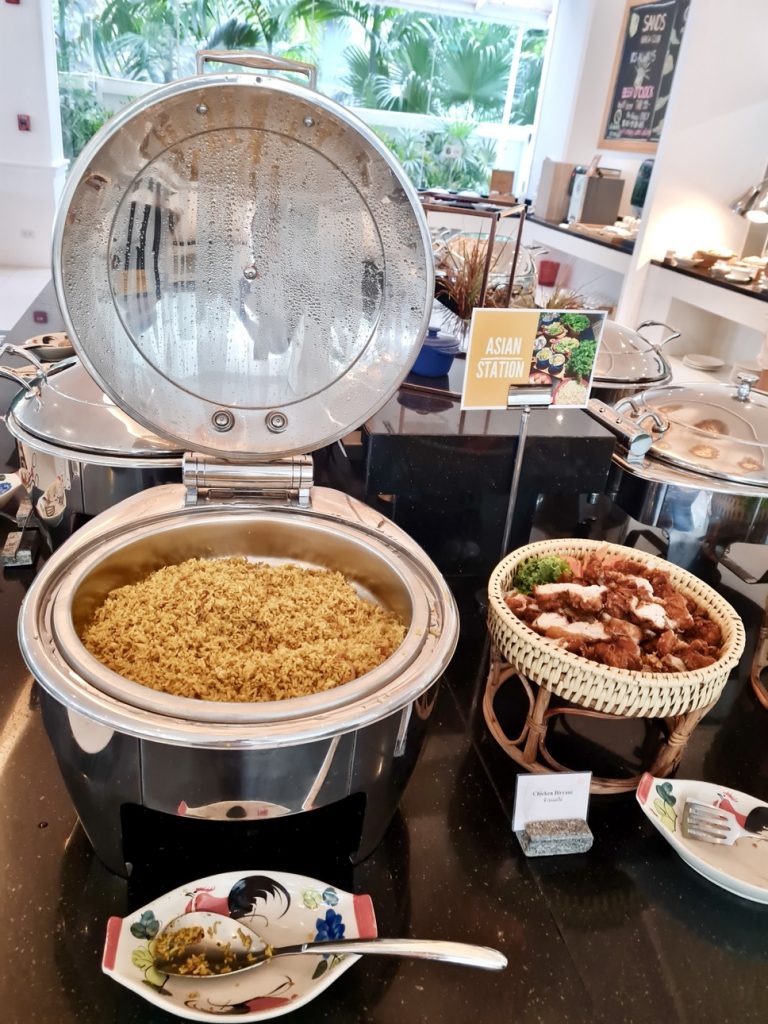 It was now time to say Goodbye to Krabi and head to Bangkok, our final destination for the trip. We loved staying at our lovely abode at Krabi, the typical beach resort, seamlessly blending contemporary style with tropical living. I loved everything from the hospitality to the location. There is also a market around where you would find shops for souvenirs, clothes, bags and much more. The hotel provides a couple of recreation facilities including a full-fledged gymnasium, kids room and a spa.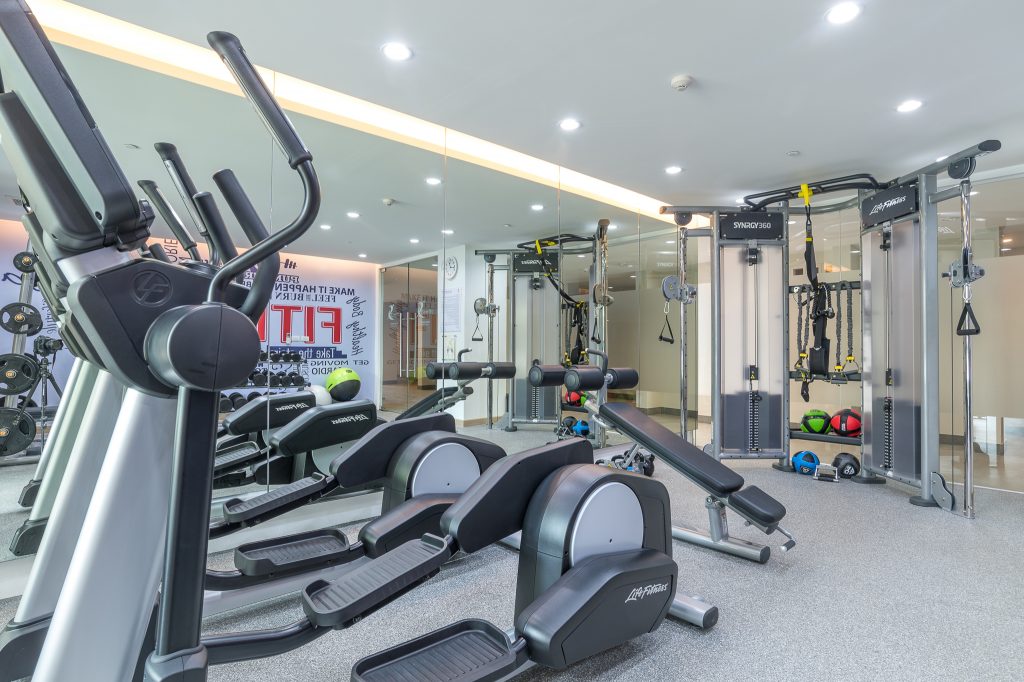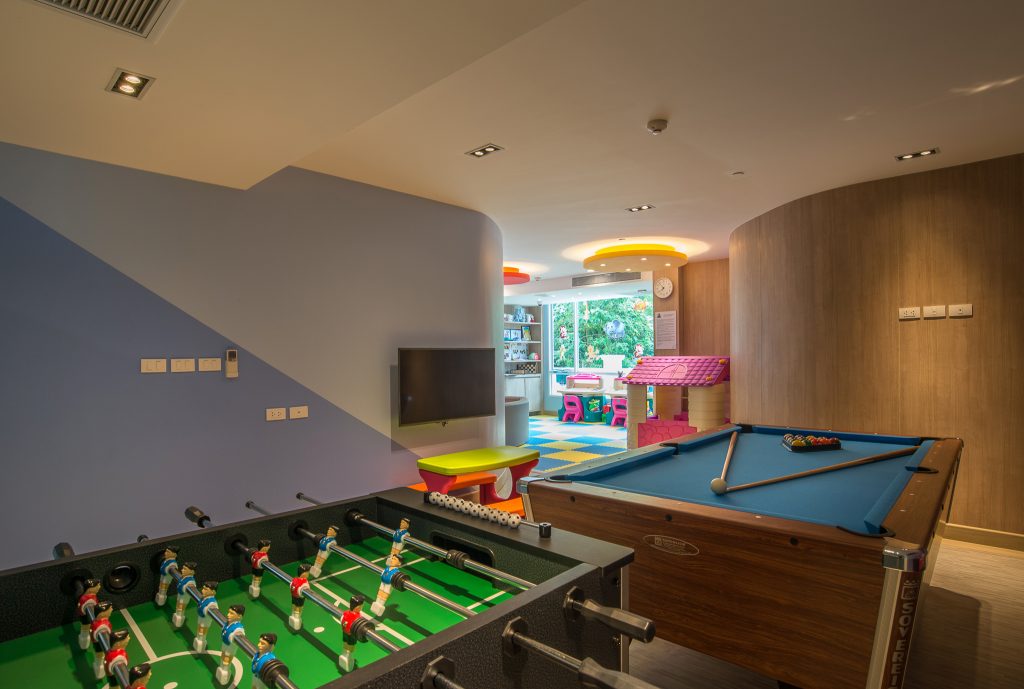 The hotel is perfect for families, solo travellers, couples and groups of friends. Krabi International Airport is a 40-minute drive away, and the famed Railay Bay is a short long-tail boat ride away.