If you are seeking solace, privacy and a time of your lifetime then you should head to The Sanctoo Suites and Villas in Ubud, Bali. True to its name, Sanctoo which means private or a sacred place is the ultimate getaway in Bali.
We entered the property on a hot afternoon and were impressed to see the lovely vast, spacious and serene surroundings of The Sanctoo Suites and Villas.
Before I proceed let me tell you that our trip to Bali was before COVID-19 had entered the World. Hence none of the pictures or text would capture the precautions. However, The Sanctoo Suites and Villas is strict about health and hygiene procedure regarding COVID-19 and every precaution has been taken to make guests feel safe and comfortable
We instantly got refreshed with the grand welcome, greenery, open spaces, friendly staff and warm hospitality. Cold wipes made their way to us while the check-in formalities were being done at the front office. It was a very smooth check-in even though we had lots of luggage. The beauty of The Sanctoo Suites and Villas is breathtaking and wildlife is another adventure to be explored there. The property brings with it a lot of excitement with various intriguing attractions not only at the suites and villa but Bali Zoo as well which is a hub for a lot of exhilaration. The staff is multilingual so language is never a concern here.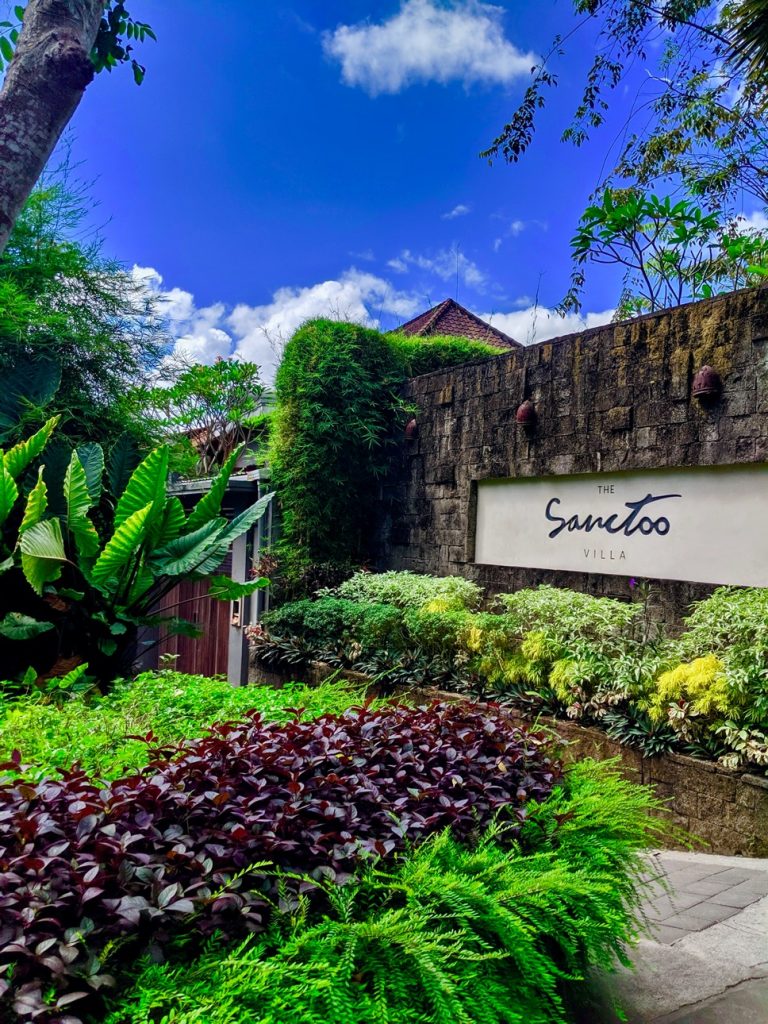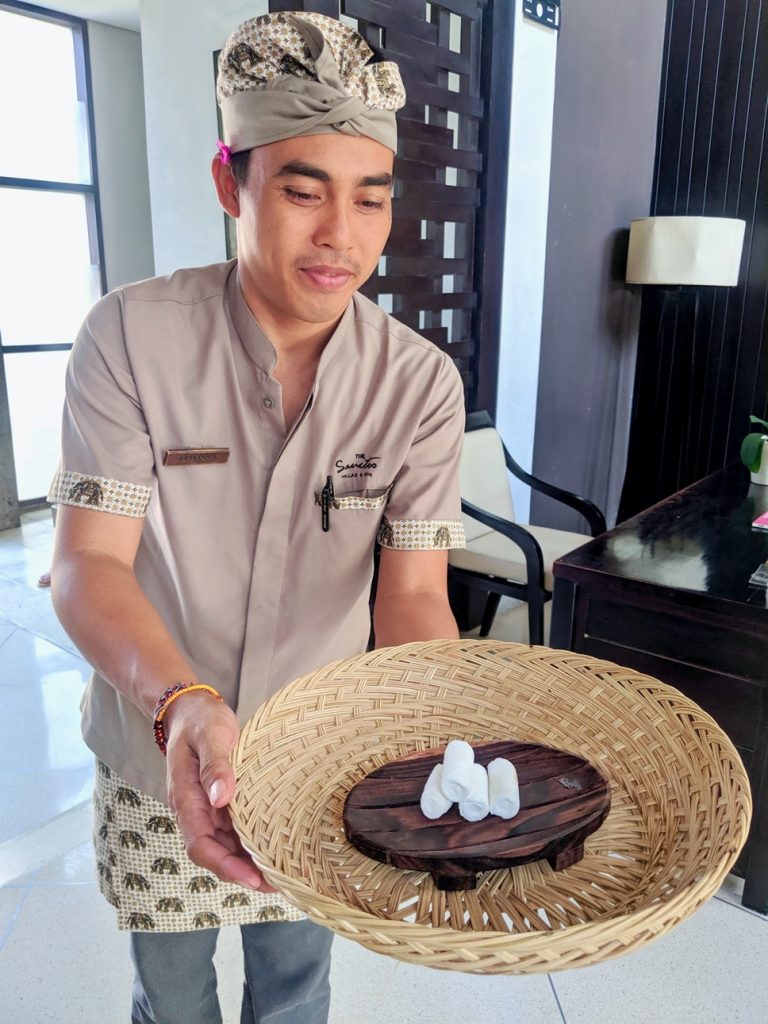 The Sanctoo Suites and Villas is located adjacent to Bali Zoo and some interesting expeditions are organized for Sanctoo guests (more on it below). Though Bali Zoo is another standalone attraction for the visitors too. Also, you have free access to the Bali Zoo if you are staying at The Sanctoo Suites and Villas.
Let me take you inside my private villa. A cute buggy was called to take us to our One Bedroom Garden Pool Villa. Every individual villa is specifically designed to pursue peace and intimacy within a stunning setting. The villa was not just amazing, but really beautiful and magical too. Architectural heritage, calming colours, wooden interiors, sheer curtains and stunning side lamps is what I noticed first. Another table with a lamp made for a perfect place for working on the laptop or jotting down quick notes. The villa is social media friendly too as there is high-speed internet access throughout the villa so once you take the beautiful picture you can instantly upload it on Instagram. If work is bugging you, you can sit by the table and send a mail adoring a beautiful view without any hassle. A 43" smart TV is also there in the villa to catch up on news, music or your favourite TV shows but honestly in my time there not even once would I have felt the need to switch it on. One can also make use of the Bose sound system.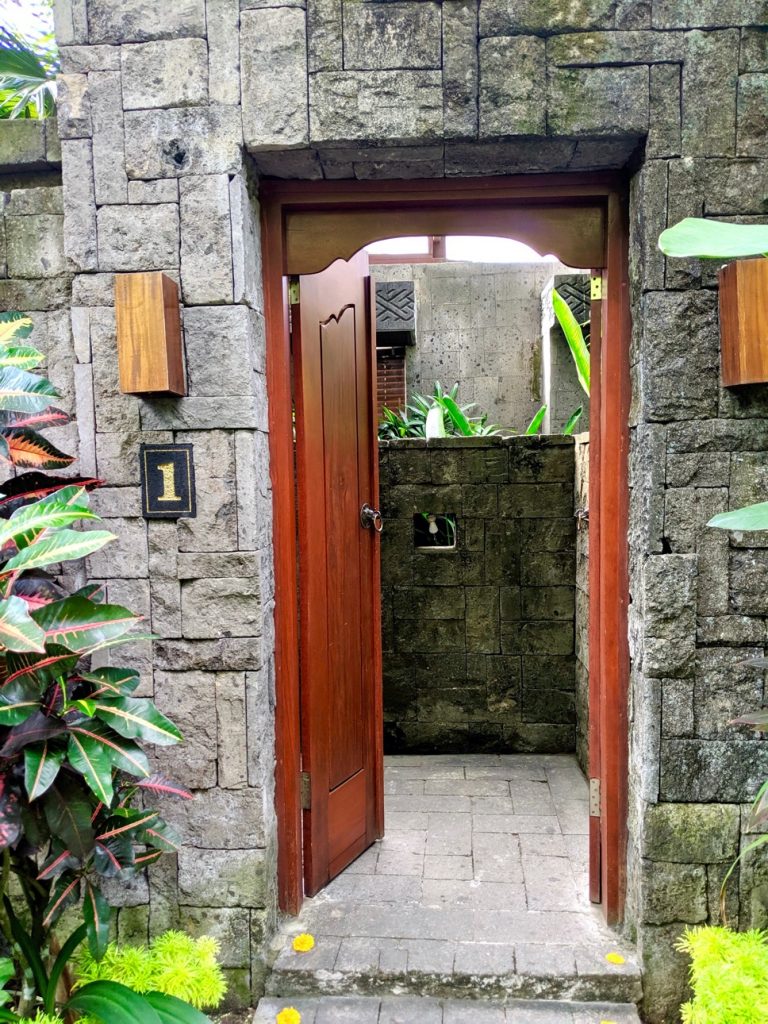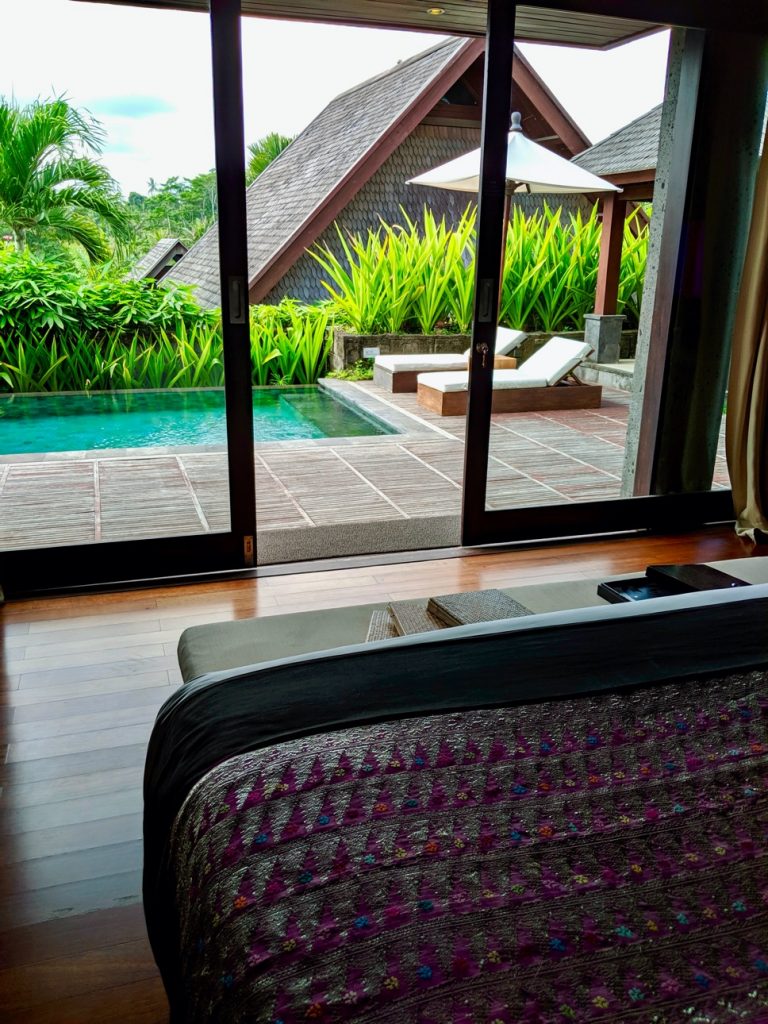 There is a separate wardrobe section which also has an in-room safety deposit box and a dressing area with lots of space for make-up and other things. The dressing area was accompanied with a chair and a neon colour cushion which made skin care and make-up time even more smooth. Lily Espresso coffee maker was available for a hot cuppa whenever required. A spot to cherish was the bathroom. Natural light falling in the area made it even more vivid. Next to the basins was the couple bathtub with bath salts and Balinese paintings all around, there was also a separate place for the toilet and shower, it had 2 big mirrors and two washbasins. The sight of the pool area from the big bathroom was amazing too. The whole villa was like a destination with so much to be explored. Private pool with couches to relax, a Gazebo with chairs and table to enjoy coffee/snacks anytime of the day! It was just so wonderful. The villa was surrounded by natural greenery coming from plants and trees.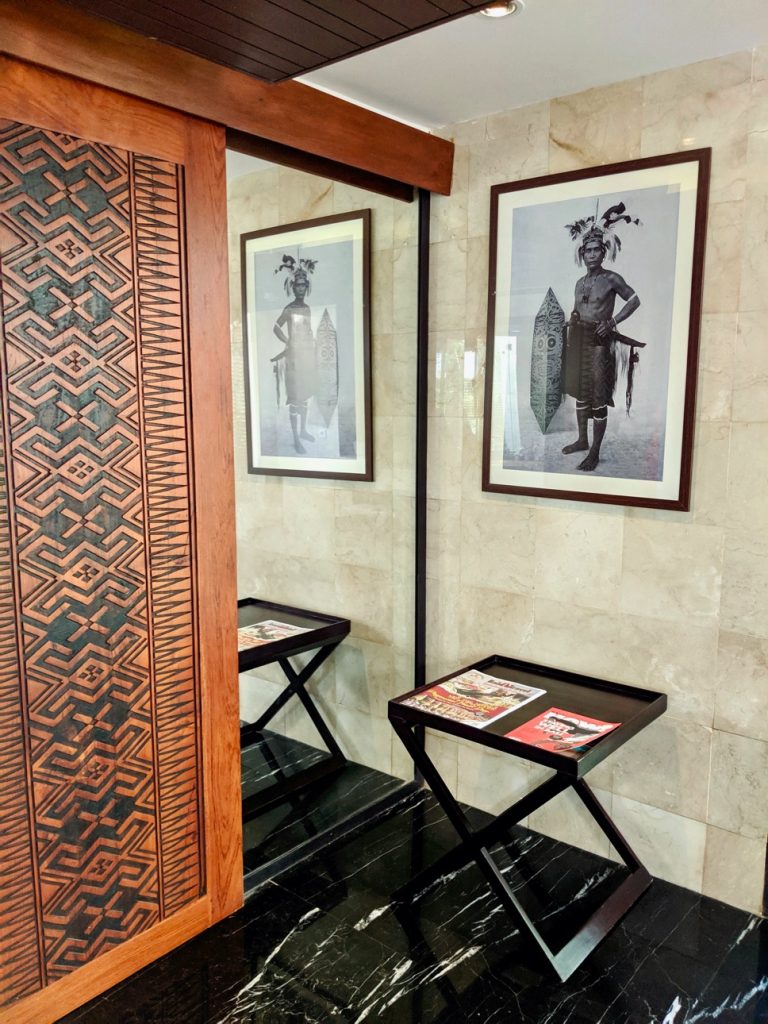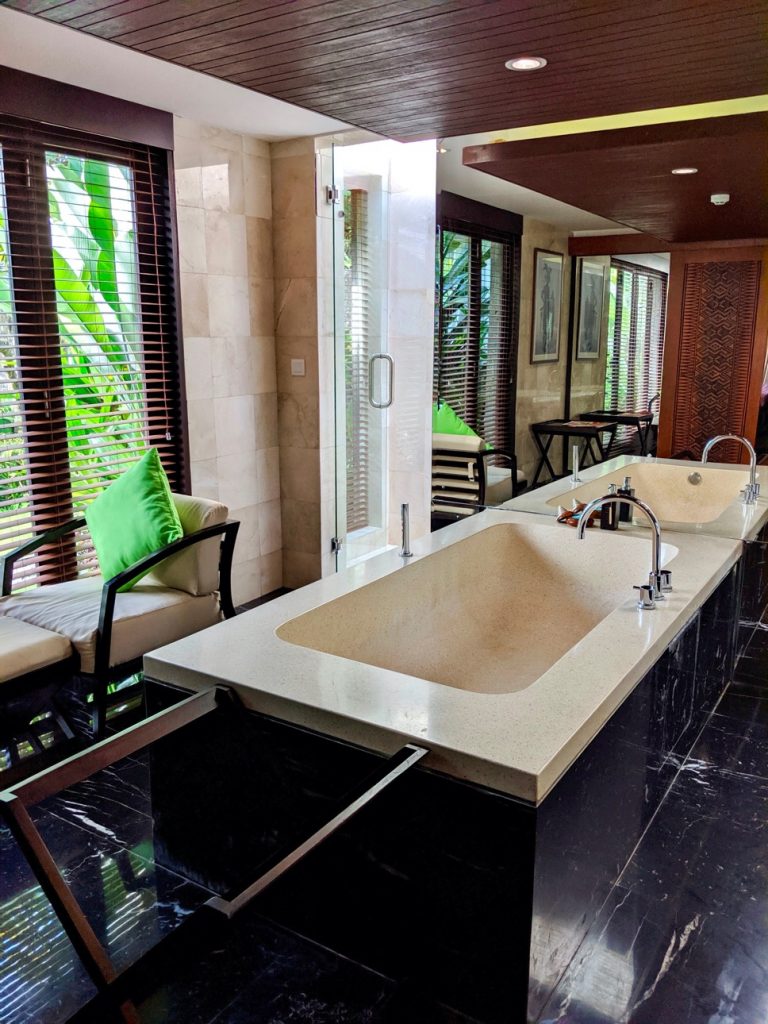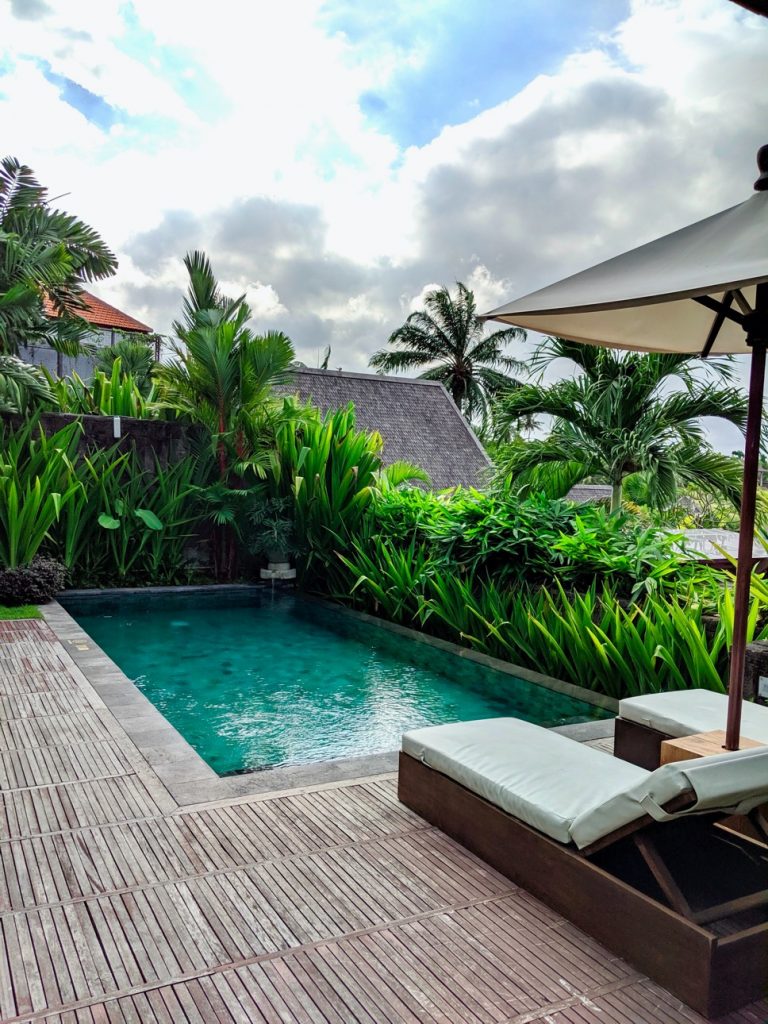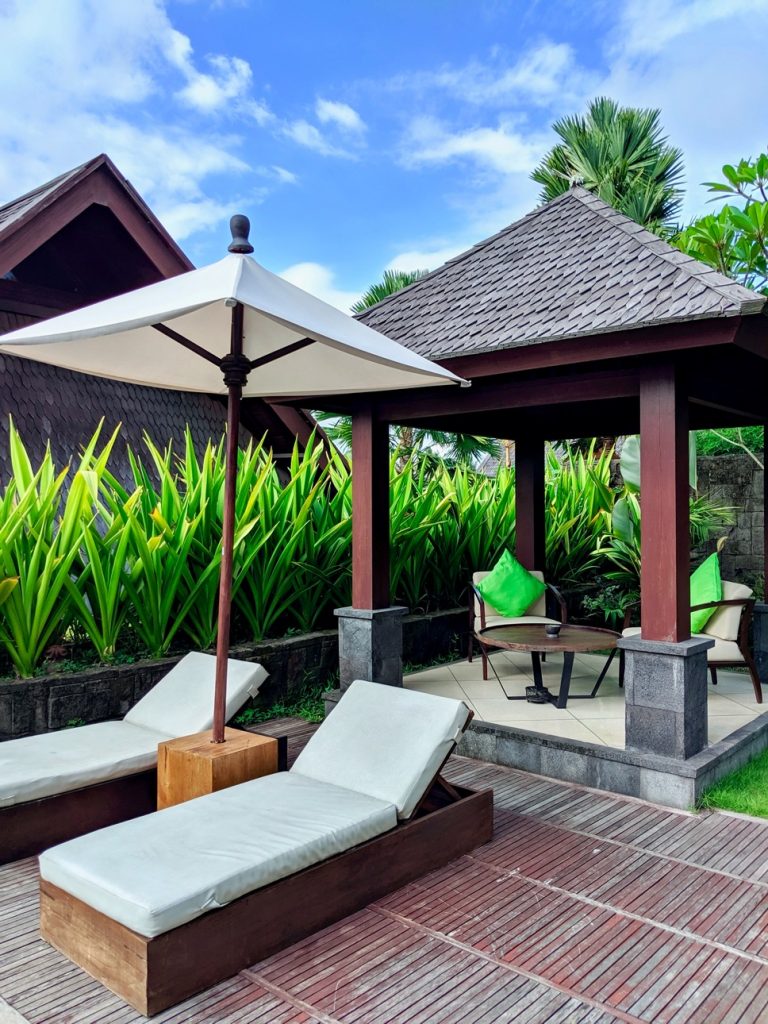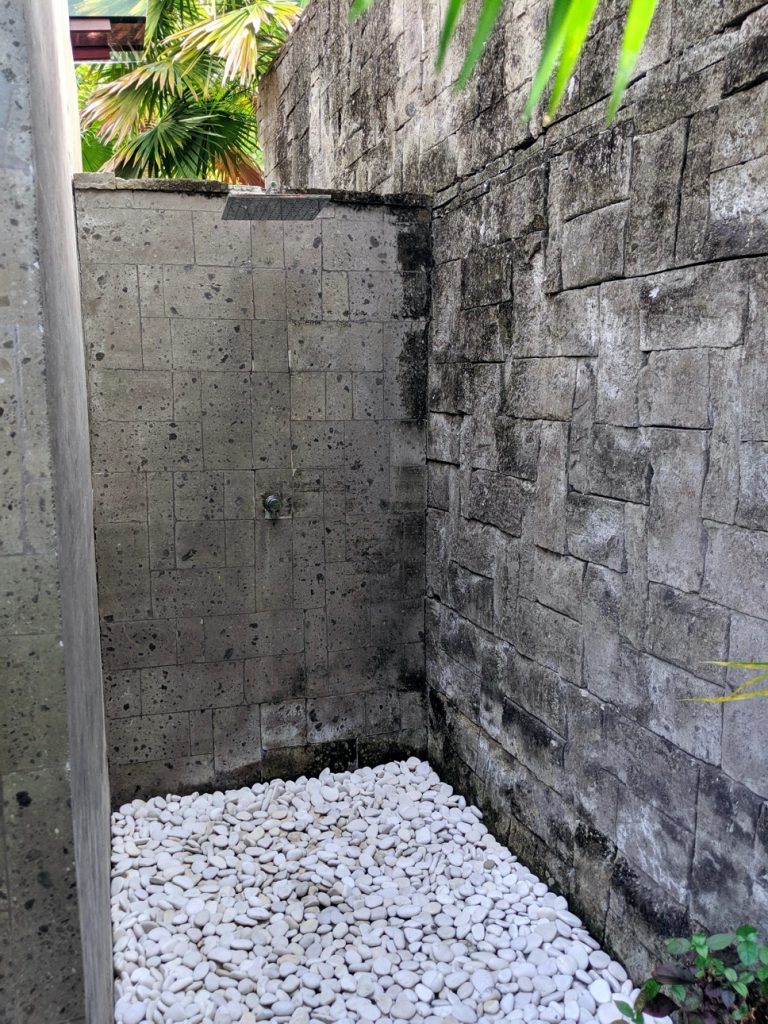 With 12 exclusive and exquisite villas of 300 square meters each, The Sanctoo Villa is also known to be a famous honeymoon destination. Apart from the Garden Pool Villa, they also have River Pool Villa with a spectacular view of the Wos river. They also have Elephant Villas where you would see 'elephant' in different elements of the villa- from the entrance to the cushions. Infact, lamps have elephants carved on them. The villas have taken inspiration from the three islands of Indonesia.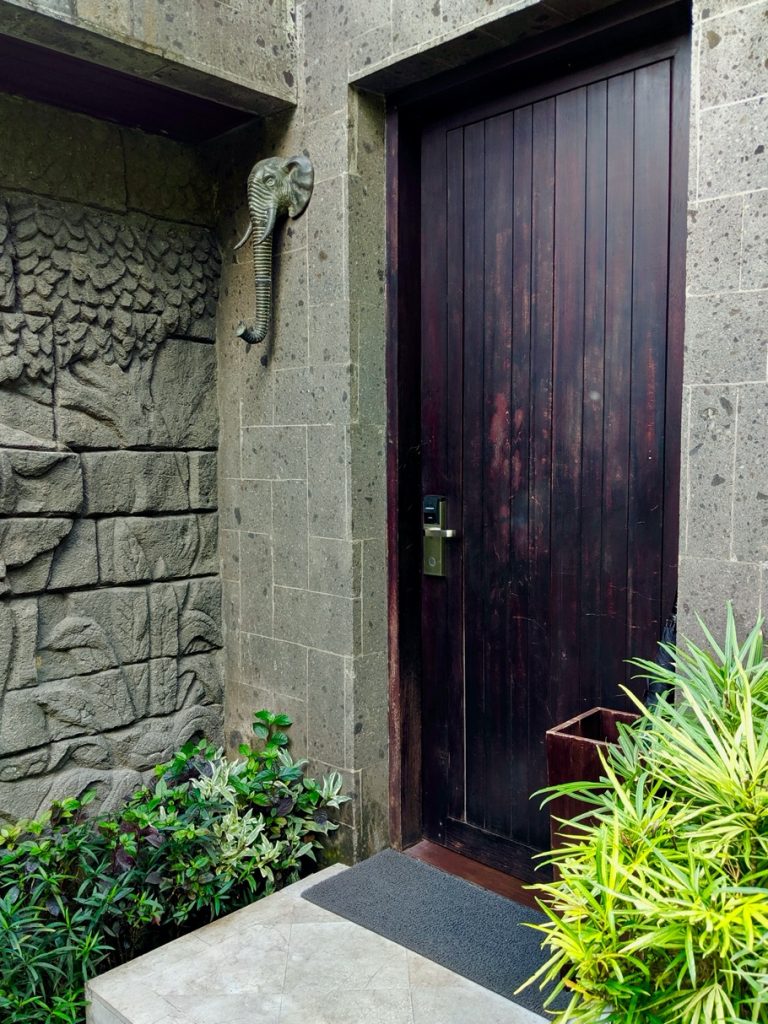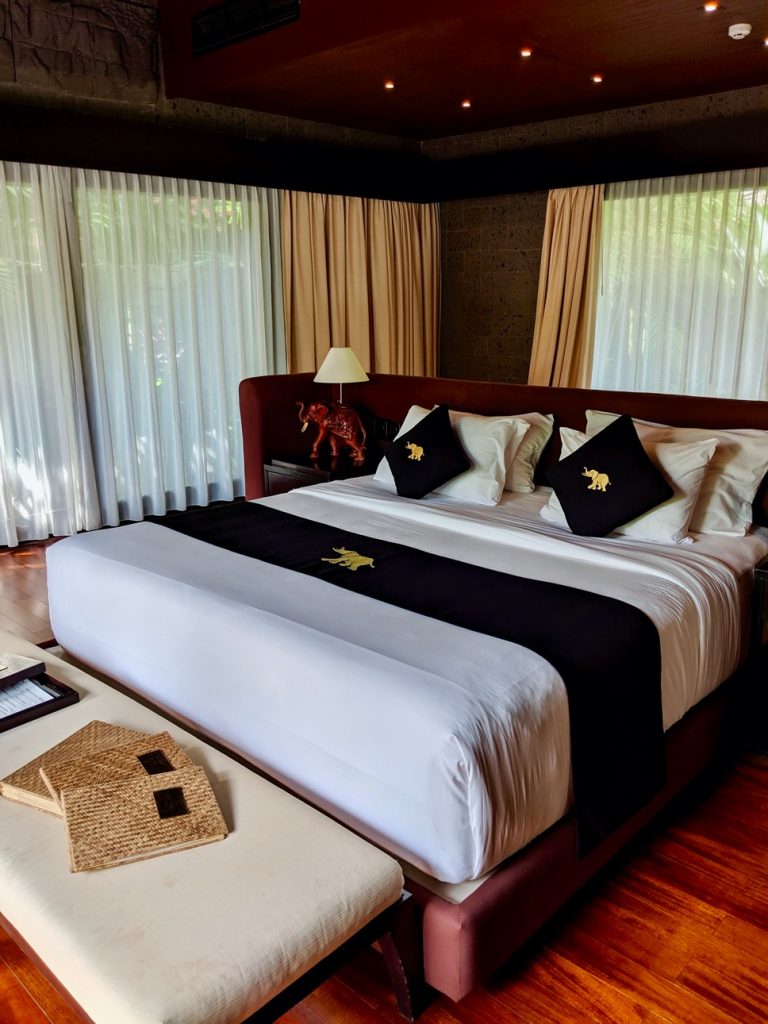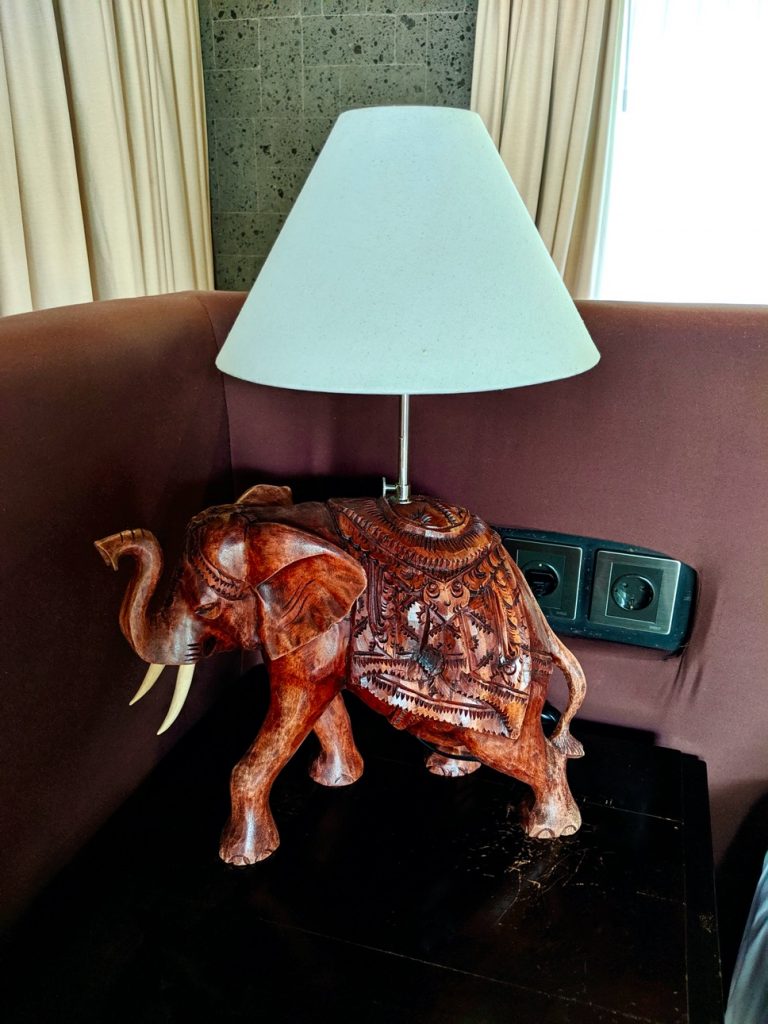 Life at The Sanctoo Suites and Villas is really smooth. Other services include Concierge service, in-room dining from 7 AM to 10 PM, same day laundry service, Valet Parking, Currency Exchange, Library and more.
For honeymooners, they set up the whole private pool with flowers and a complimentary cake. They also set up the bed in a romantic way so that it is perfect for a romantic getaway. A buggy is available round the clock if you want to go to the lobby, spa, temple or the restaurant inside The Sanctoo Villa because the area is vast.
Sactoo Suites were introduced in July 2020 which has 26 beautiful rooms.
We headed for lunch to The Sanctoo Restaurant. While we were waiting for Nasi Goreng Bongkot (the national dish of Bali) to arrive, we got welcome drinks as well as a welcome massage. The drinks were refreshing and the massage was heavenly. Seasonal fruits were also served as a welcome gesture. Colourful fruit skewers accompanied with a nice refreshing dip made for a great start.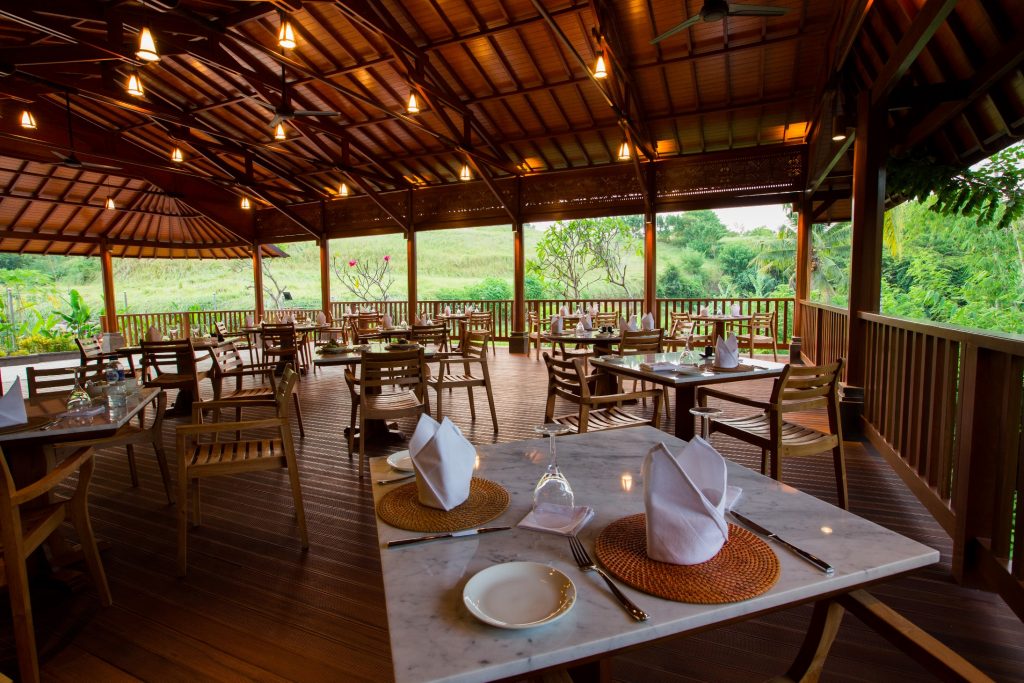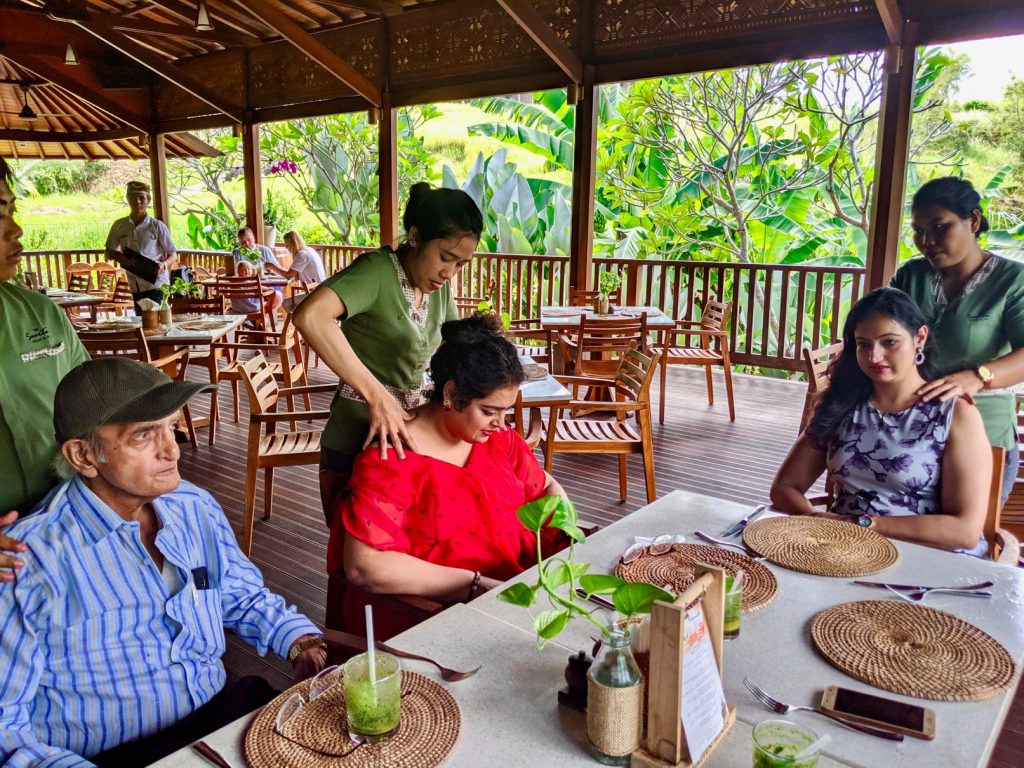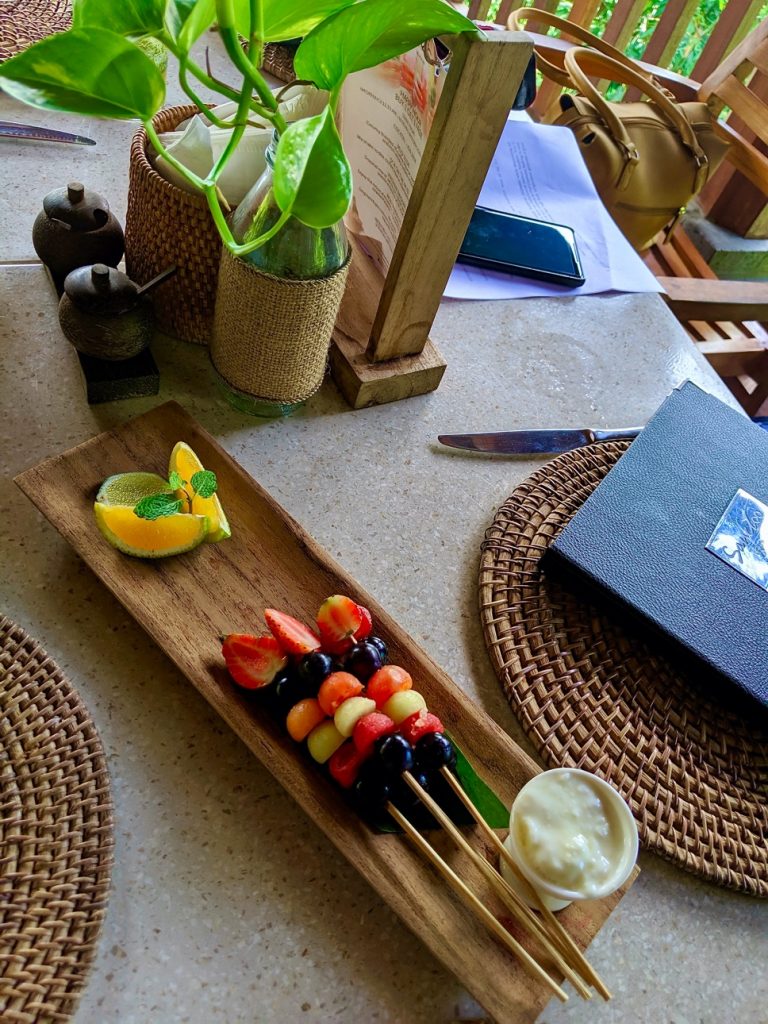 We were a family of 5 which means we could order a variety of versions. We ordered Nasi Goreng Bongkot in both the versions– veg and non-veg. The vegetarian version had cucumber slices and condiments while the non-veg version had fried eggs and chicken skewers. The dish was relished and finished in no time. It was so colorful, nice, tasty and different.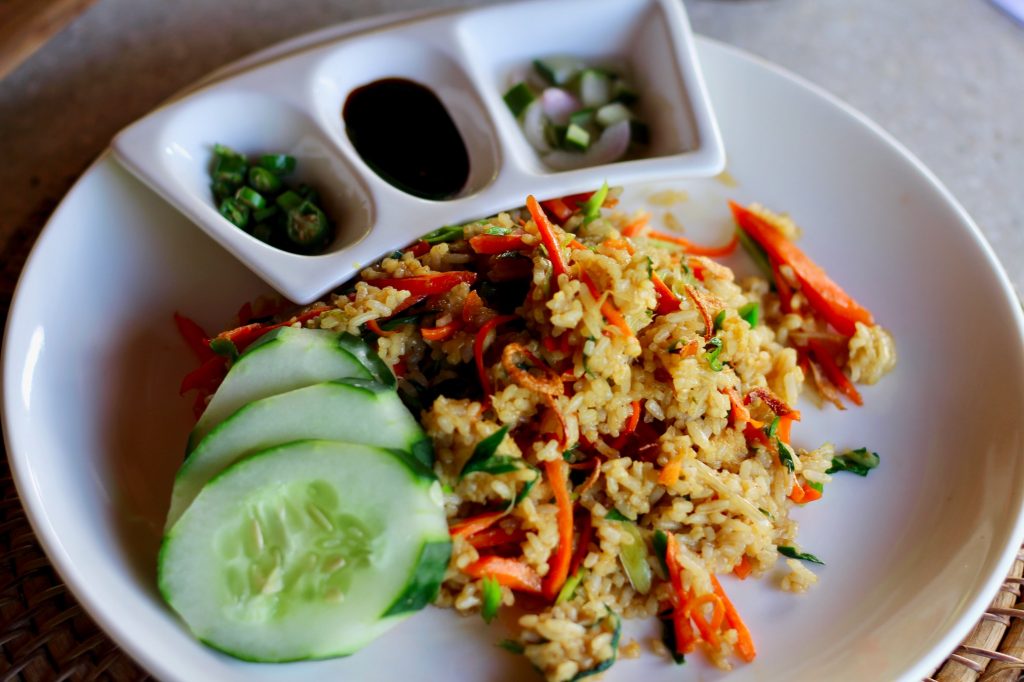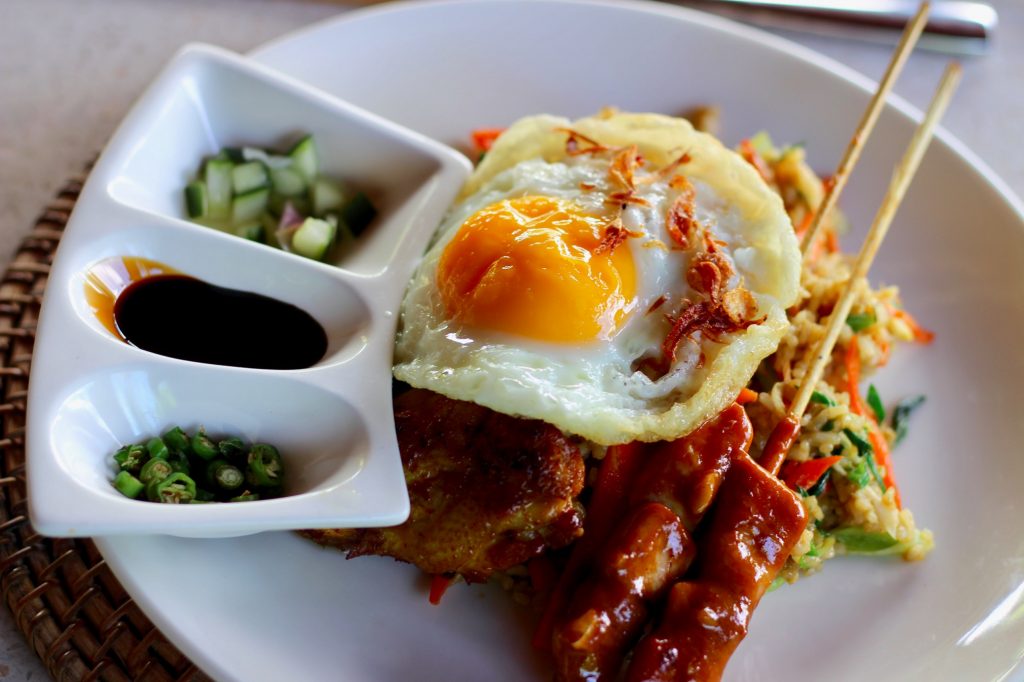 For mocktails, we had Apple Mint Crushed Cooler which had fresh apple, brown sugar, lime juice, fresh mint leaf and was topped with soda. The apple chunks were visually delightful and very refreshingly sweet. Healthy Berry-Fresh had local grapes, strawberry, blackcurrant, cranberry, lemon juice. It was totally refreshing and cool. Strawberry Mango Punch was an amalgamation of fresh strawberry, mango peach and cranberry topped with lemonade. It was lovely.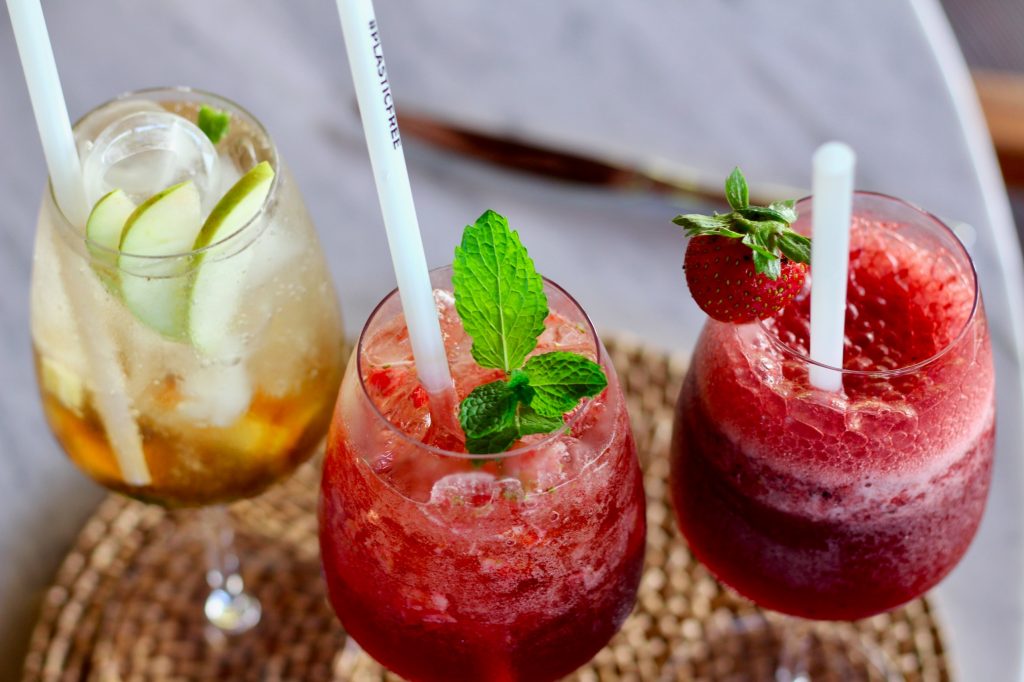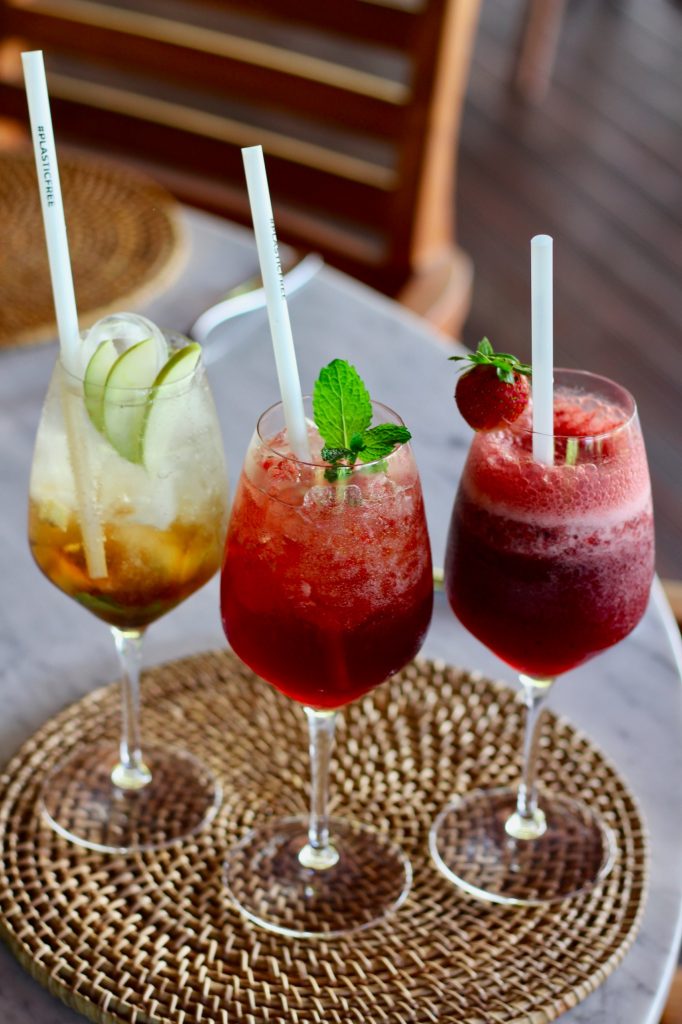 Greenery and waterfall around the restaurant made us feel even more relaxed. The tranquil settings made us feel all the more comfortable plus the fresh raw organic food made by the chef was really delectable. It is actually healthy when you eat and breathe healthy, you are in a state of wellness and wellbeing like you feel at The Sanctoo Suites and Villas in Bali.
We headed to our villa amidst the greenery and it was time to relax! We didn't relax at the villa, but relaxed at the spa. Our buggy took us to The Sanctoo Spa & Wellness which had a rustic charm. Going through the wellness treatment menu, I sipped my welcome drink. The Spa provides relaxation not only to the body but to the mind too. I was amazed to see the spa room. Surrounded by nature with a waterfall that extends its natural sound, every guest is rejuvenated with aroma therapy spa products which blend with the surrounding natural fragrances by their well-trained therapist. Time for rejuvenation started with foot cleansing and scrubbing using sea salt post which a firm massage treatment was given using long strokes, skin rolling, kneading and reflexology techniques to stimulate blood circulation and soothe aching muscle relaxation. Definitely THE BEST spa treatment I have EVER taken owing to the art of touch and pressure and the captivating ambience. Guests can also enjoy the jacuzzi/sauna. They also have a couple spa room and I loved the beautiful heart chair in the room. If you are also looking at mental wellbeing then you can also call for the resident instructor who conducts private yoga in the suite or the garden amongst the tropical trees.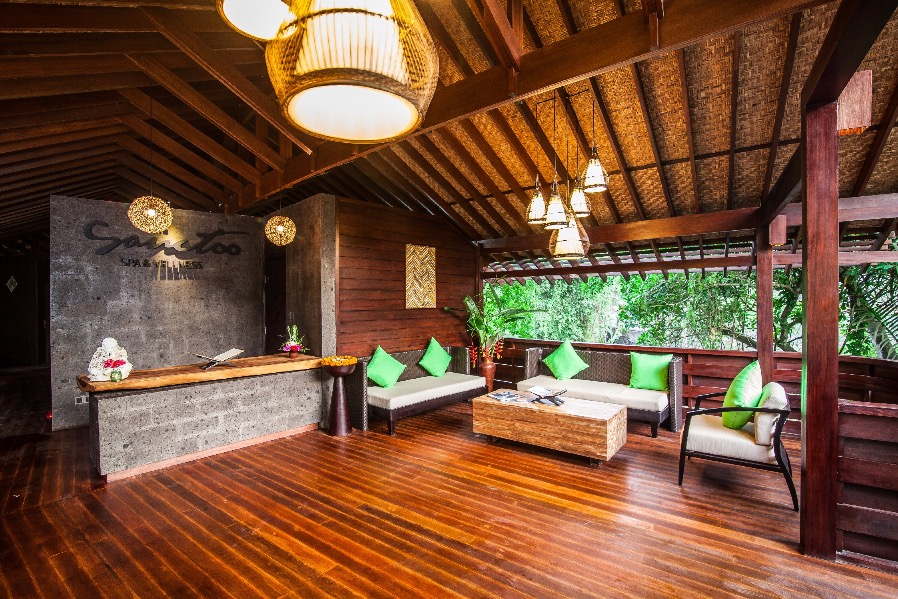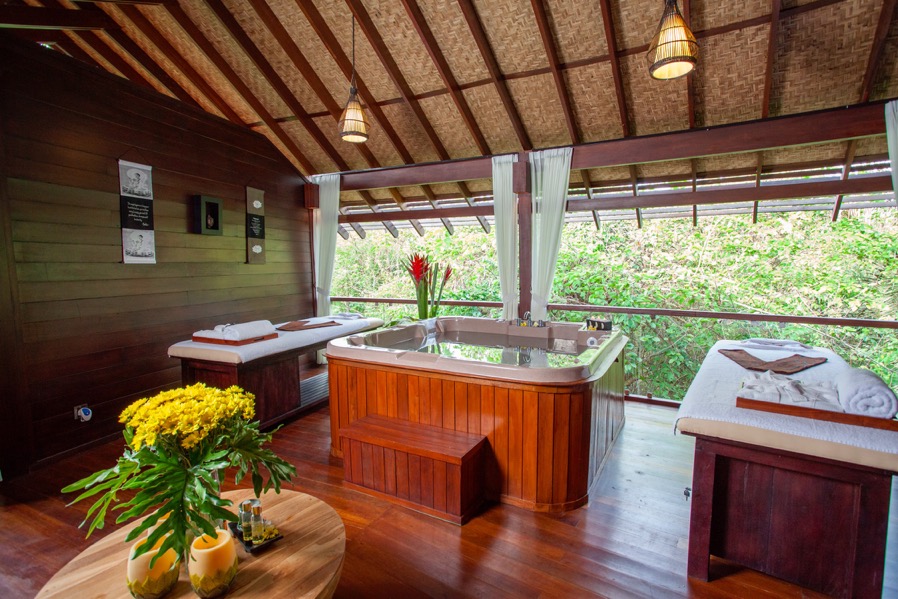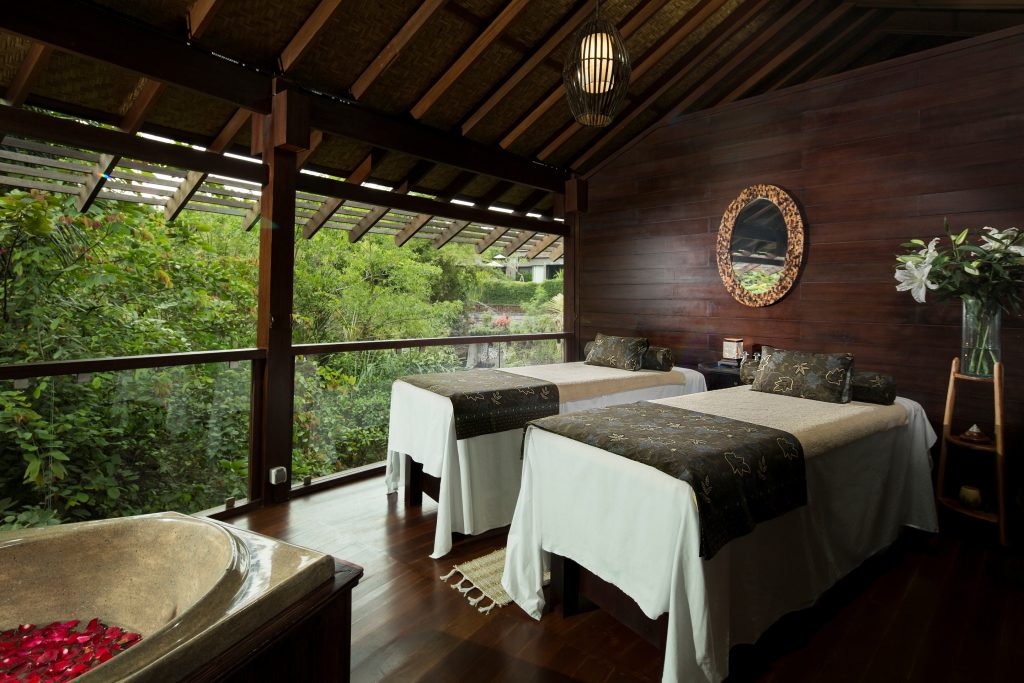 Post a shower I headed back to the villa for another venture I cherish till date. It was Night at the Zoo where the real adventure begins after dark. We got to see rare nocturnal habitats of deers, kangaroos, lion, tiger and we get to feed them too. It was so thrilling to see the Asian Bear Cat moving on a rope and pythons and elephants too. Loving and feeding them counts for another experience altogether. Taking a python on myself for the first time was a strange, slimy but a lovely experience as it was harmless and assisted. We were also taken on a bus ride within the zoo surrounded with elephants through which we fed them corn and we could touch their trunks and love them too. We crossed all through the spacious walking paths, garden plazas, showcase areas, water features, a lake on which elephants were roaming and Tiger Trail.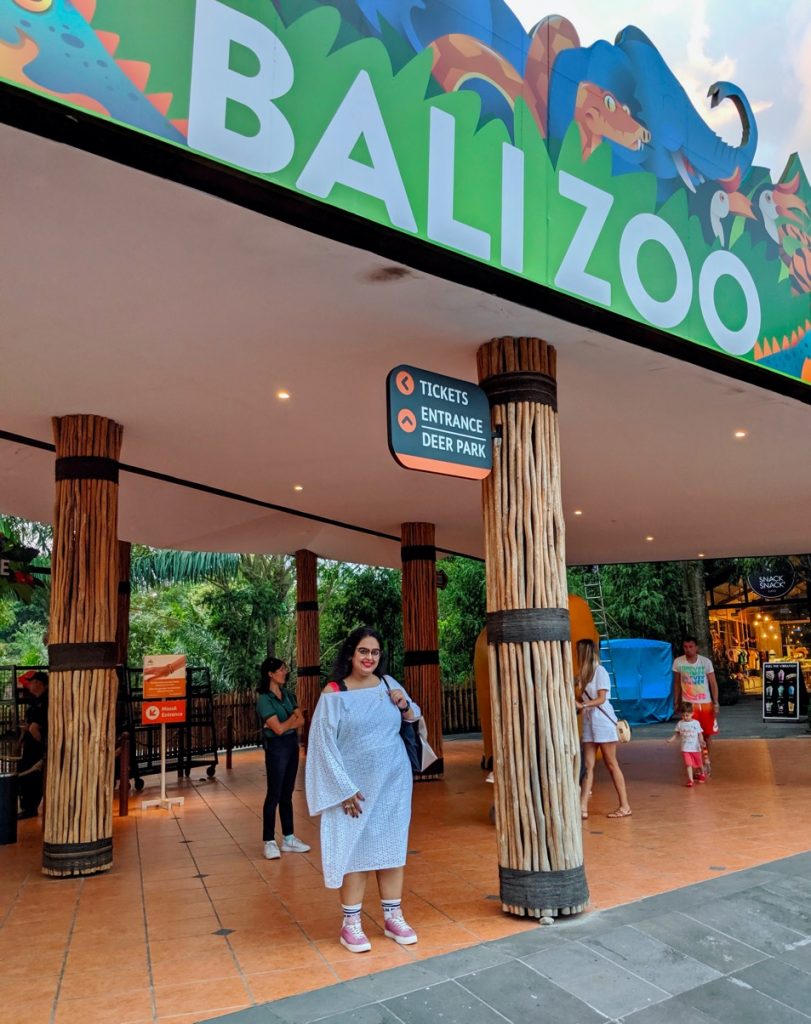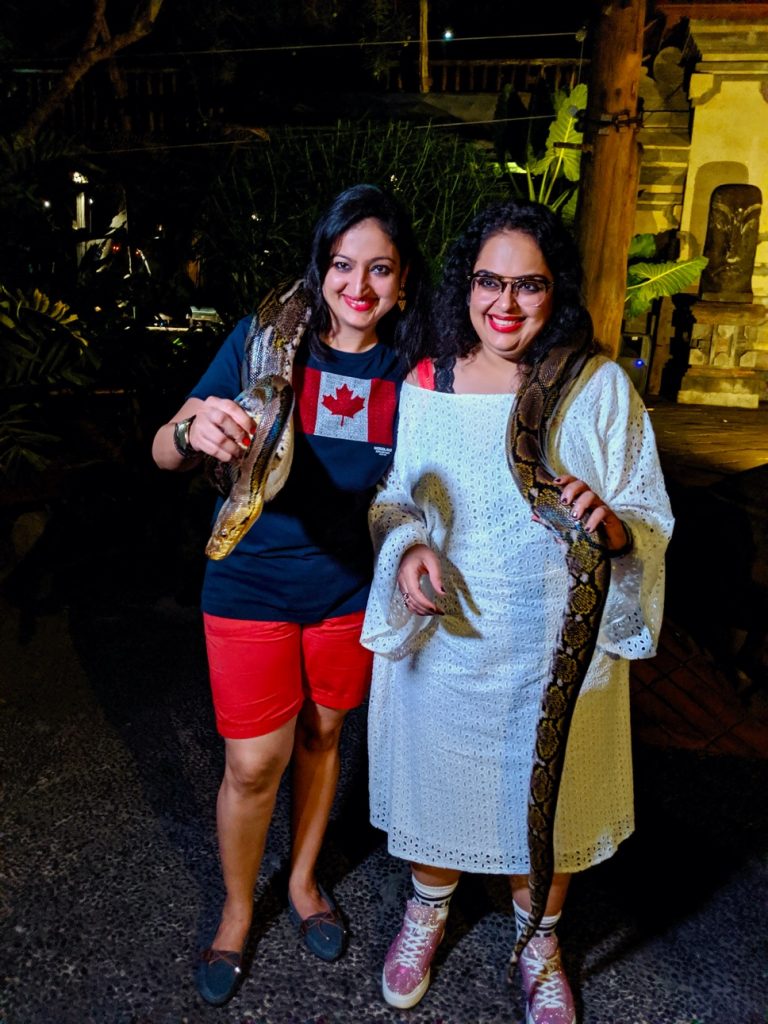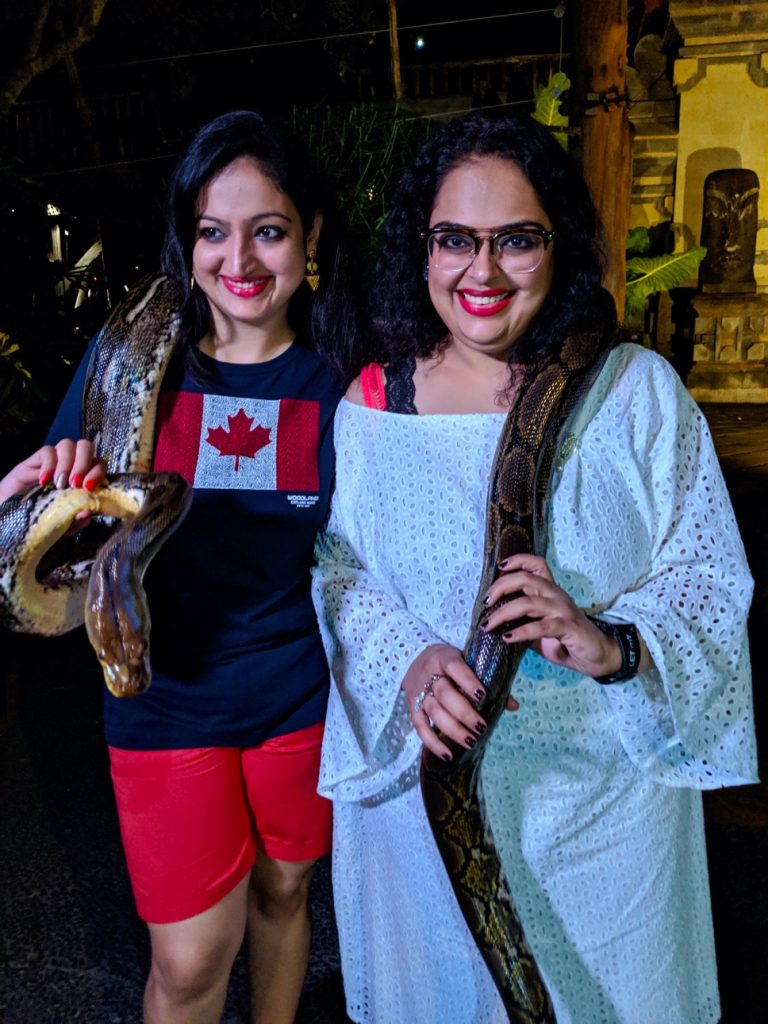 Our dinner was scheduled at Wana Restaurant which is located in the middle of Bali Zoo just a few meters from the lion family enclosure, one of the most unique and wildest dining experiences on the island. We chose a table from where we could see the lions from the window while eating.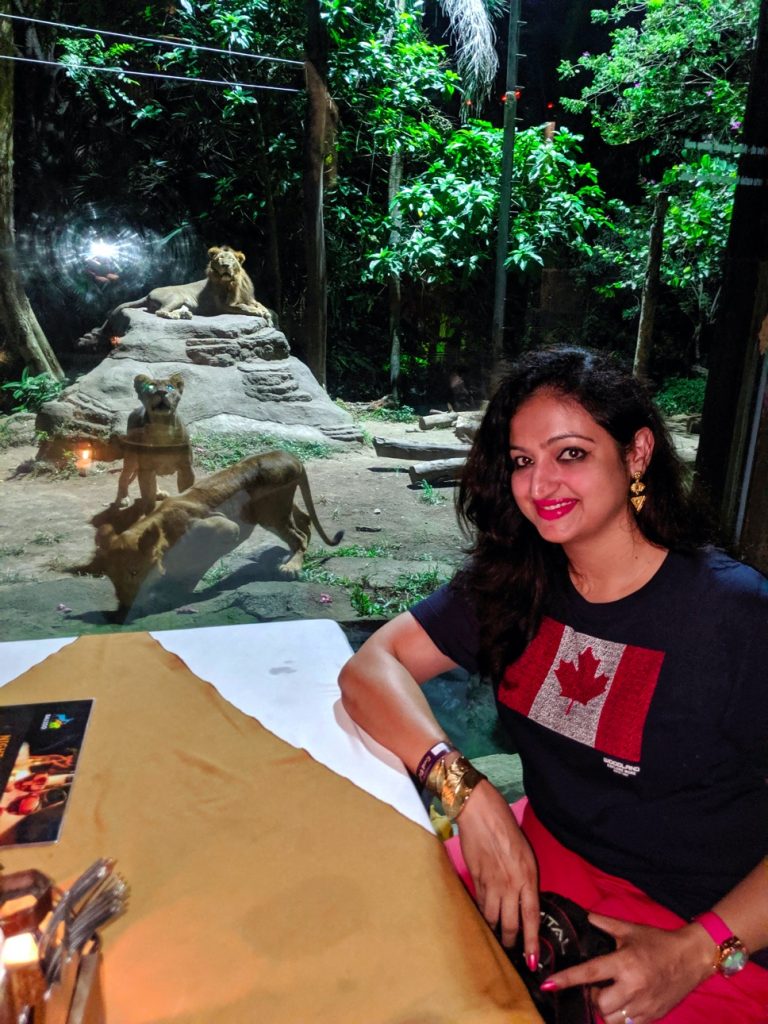 To our surprise, we got Indian food there – starting from Barbeque to Butter Chicken, Roomali roti, Pulao, Aloo Gobhi and Daal. There were other dishes too which we tried- Soup, Corn, Salad, Penne Pasta, Garlic vegetables and an assortment of pickles and dips. The food was good and appetizing. We were so delighted to find Indian food in a foreign land.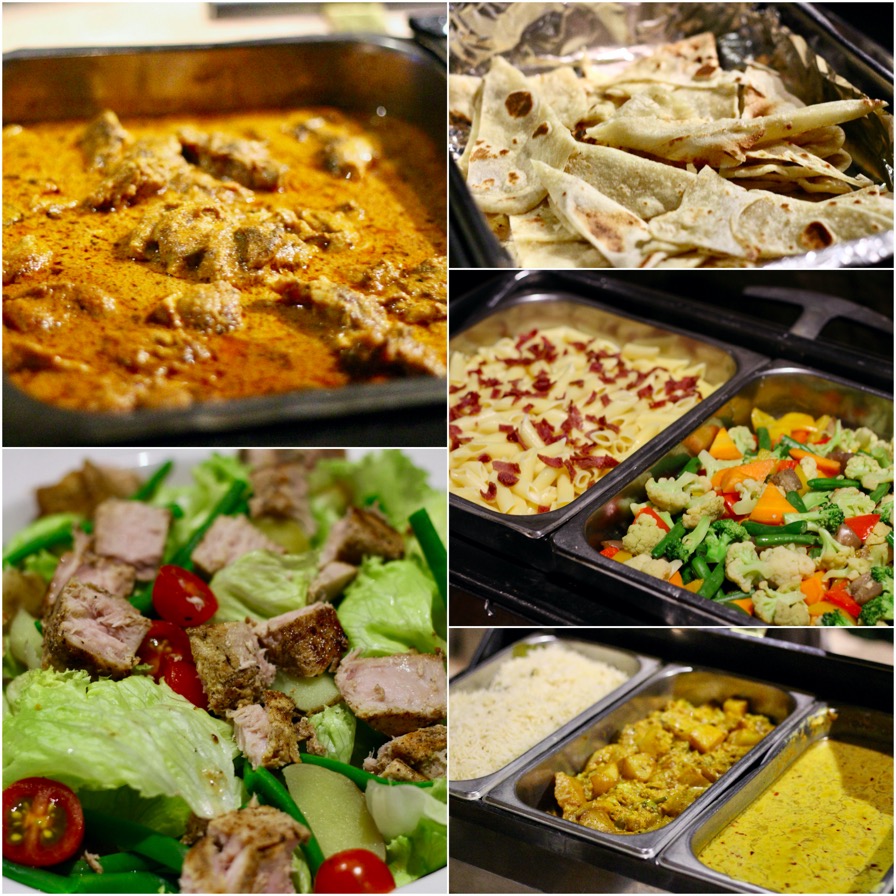 It was time to indulge in desserts! We tried Chocolate Eclairs which were so soft and yum. Other sweet delicacies include Fruit Tarts, Lemon Tart, Mocha Cake, Mango Cake, Cut Fruits and Brownies. The food was really tasty and so were the desserts. We enjoyed the fun experience that we had with the animals at the Bali Zoo and our Indian dinner buffet time too in the rusty woody interior settings of the zoo.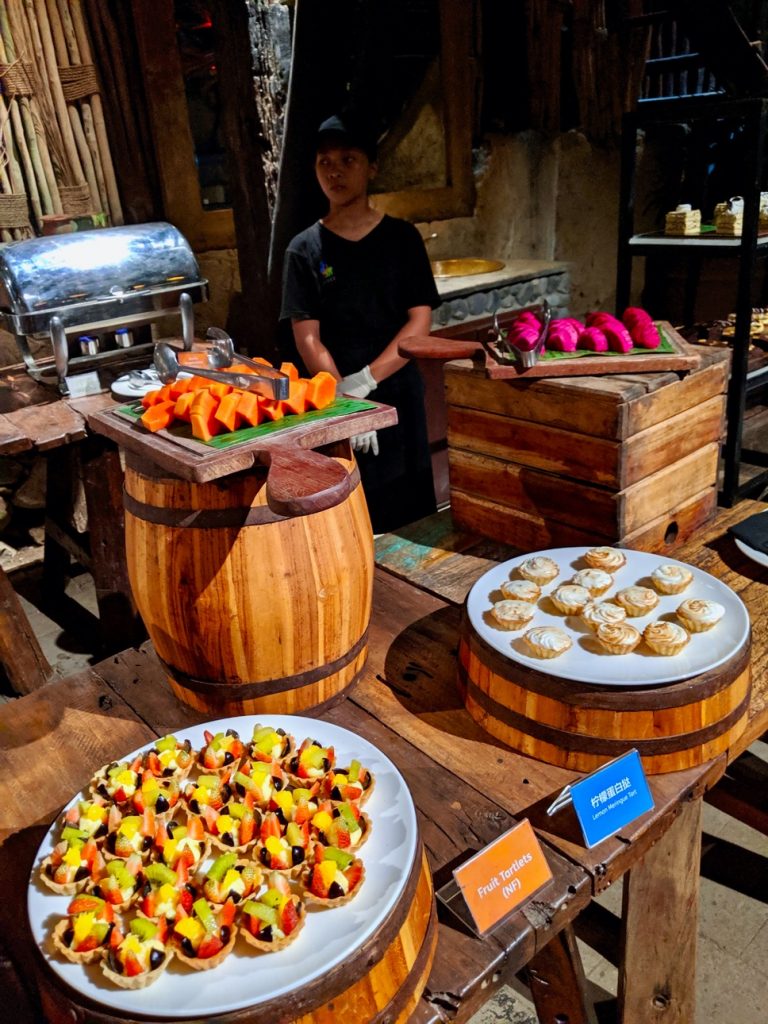 For those of you who want to do some shopping and take back more memories, there is the souvenir shop to buy some cool toys, tees and some more cute goodies just next to the Wana restaurant. Cute animal soft toys were my favourite.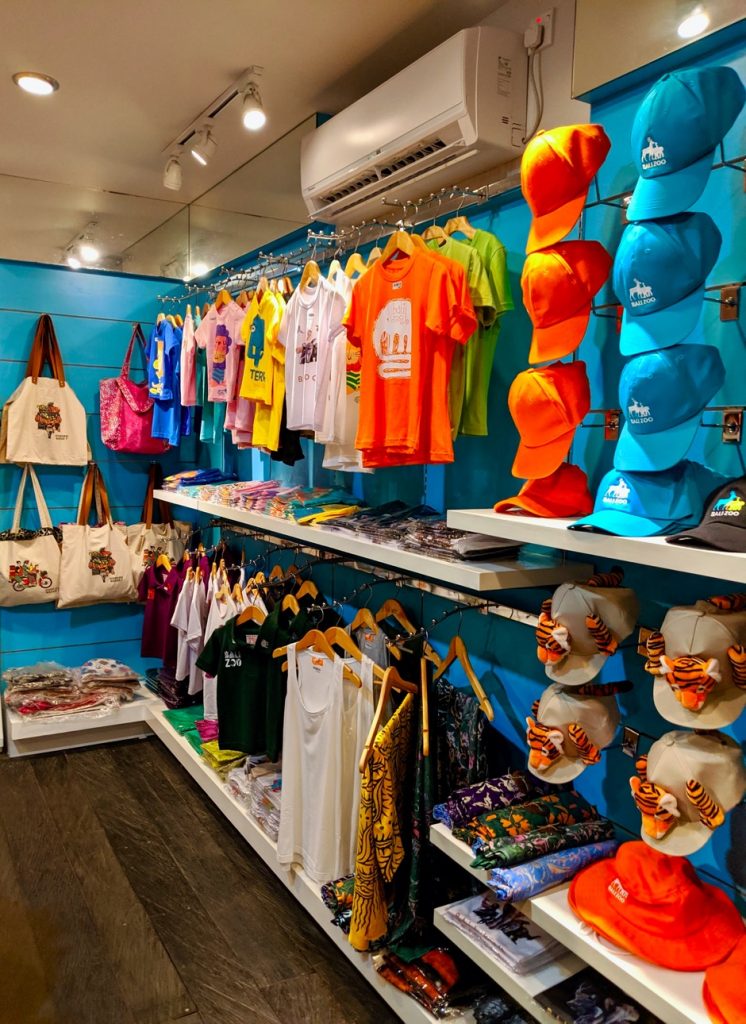 The night didn't end here.
Another exciting adventure was the Fire show and Dance performance by the African traditional artists. It was enthralling, thrilling and an adventurous fire dance which was the wildest experience as they were dancing with fire in their hands. I also had the chance to dance with them on stage and get clicked. It was such a wonderful feeling and a thrilling adventure. This experience is definitely a must in Bali!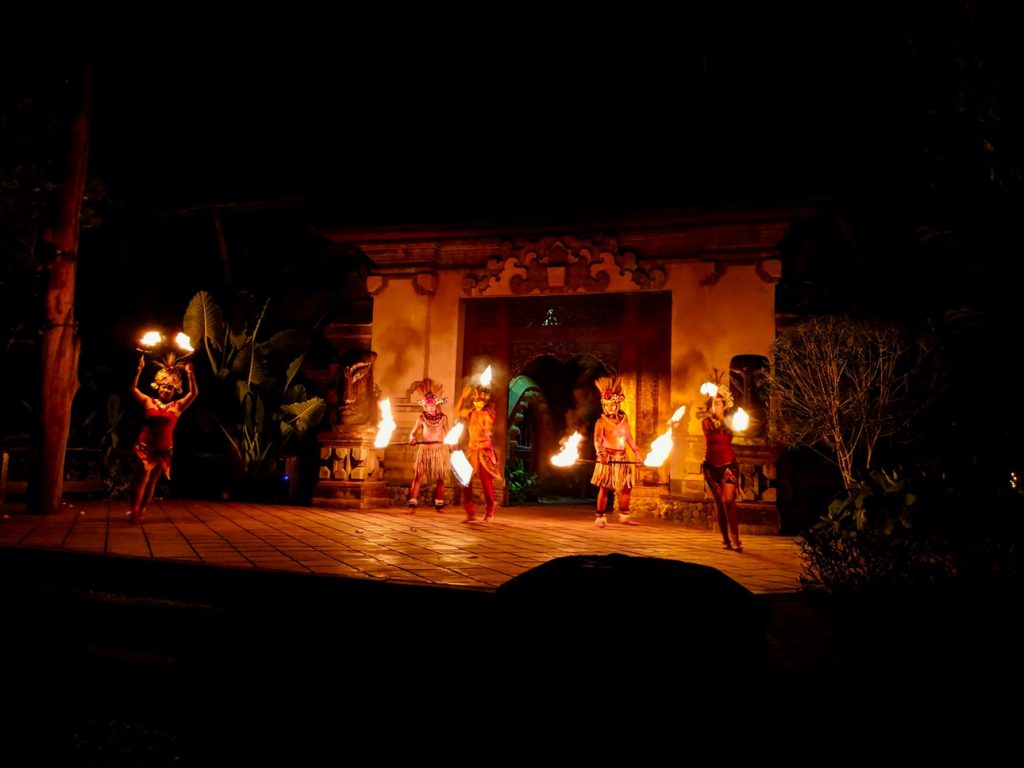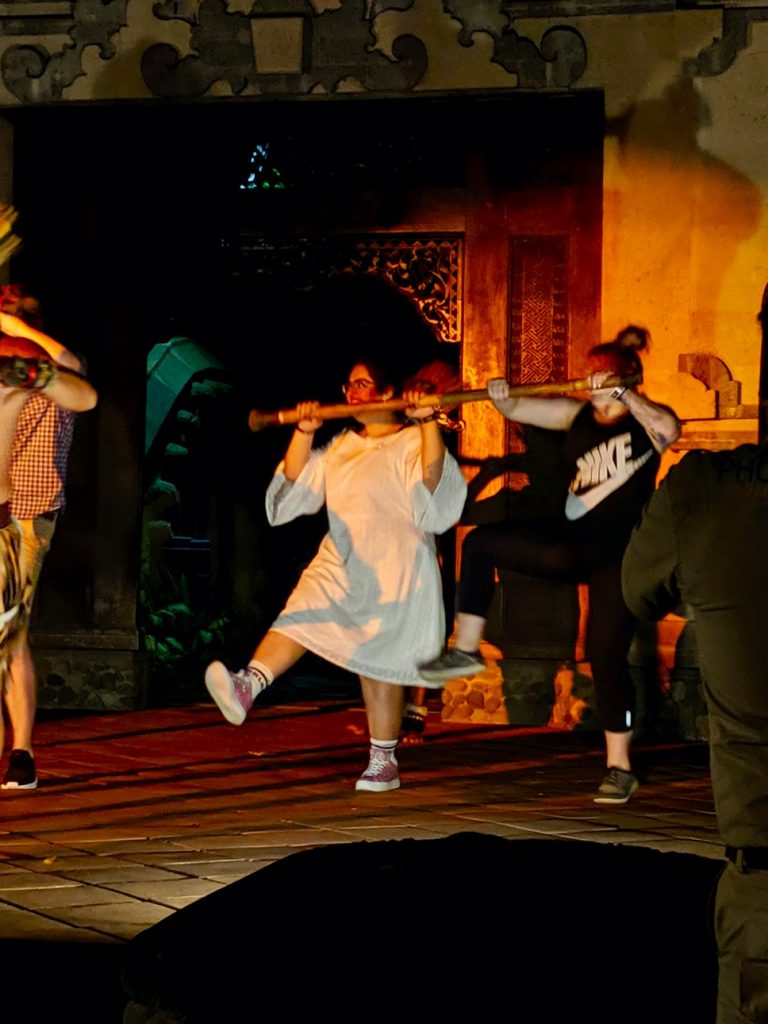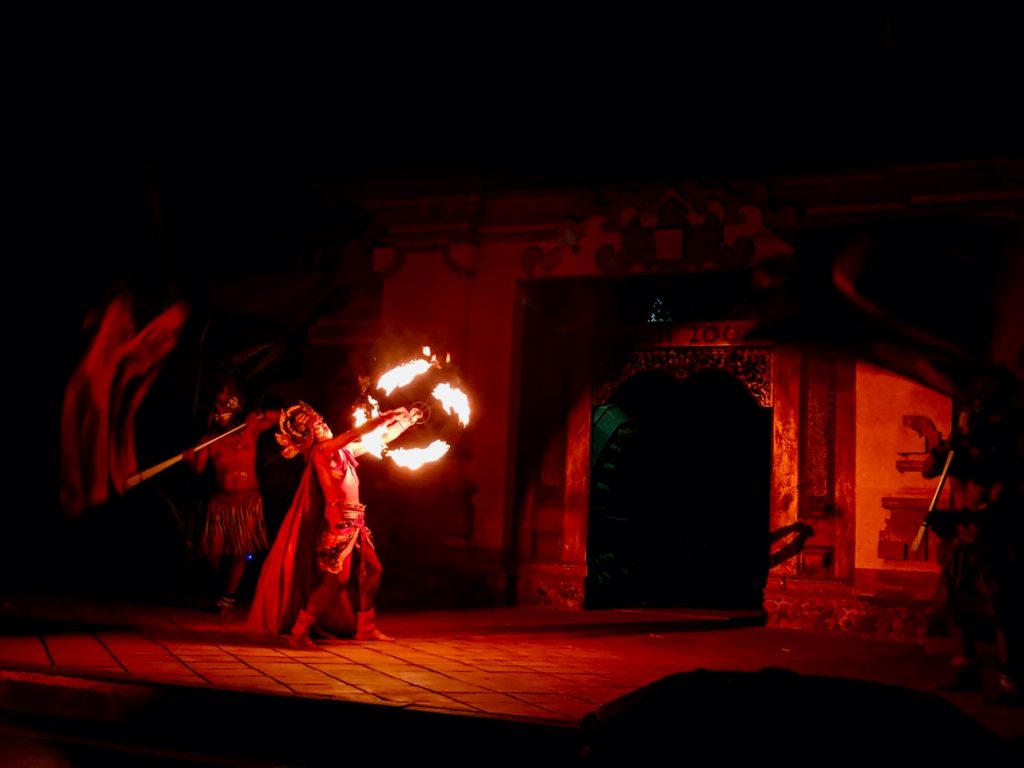 So, all in all, it was a lovely experience be it the animal feeding or the food we had or the dance! I enjoyed every bit of it and wish to go back again to have all the more fun with ofcourse more people this time.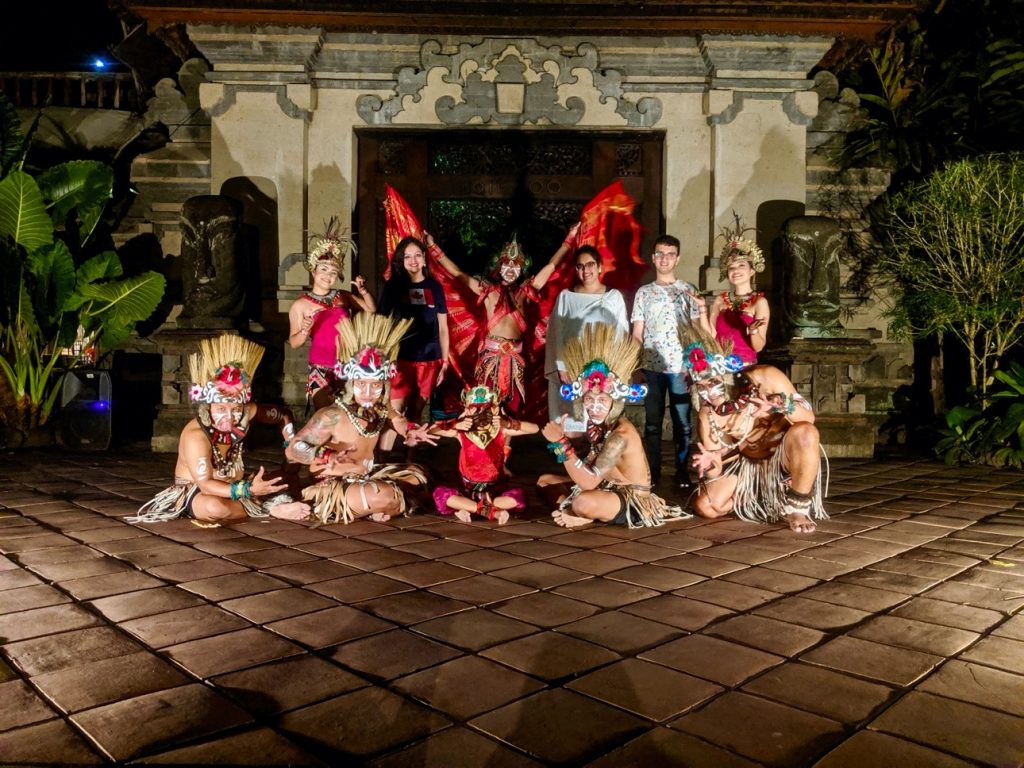 Time to head back to the villa for a good night sleep. The dimly lit villa looked even more beautiful with twinkling stars over our private pool.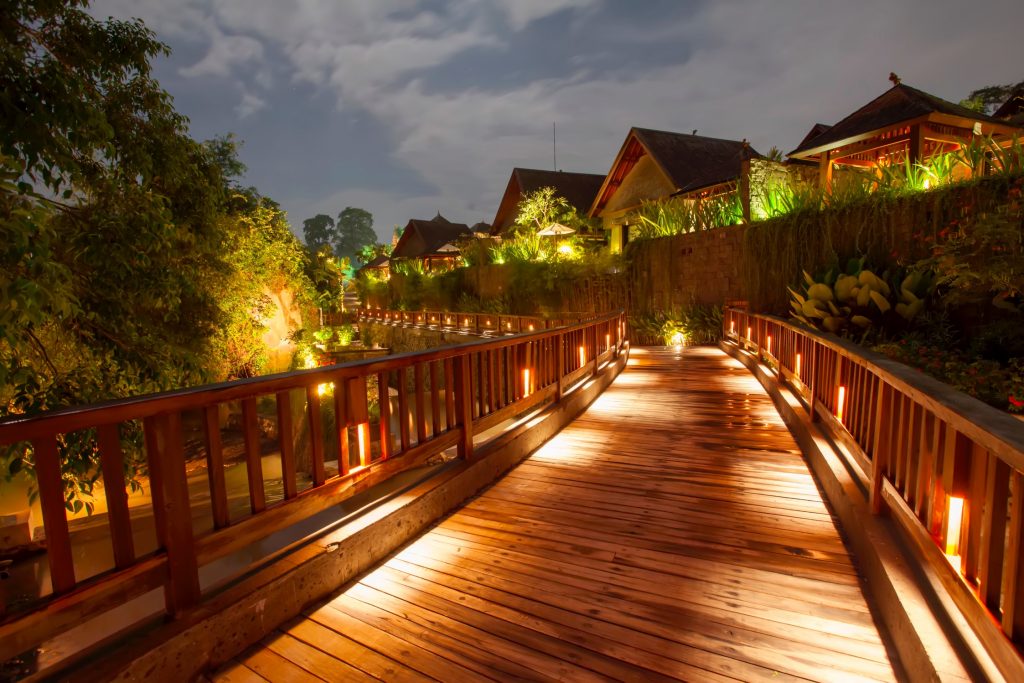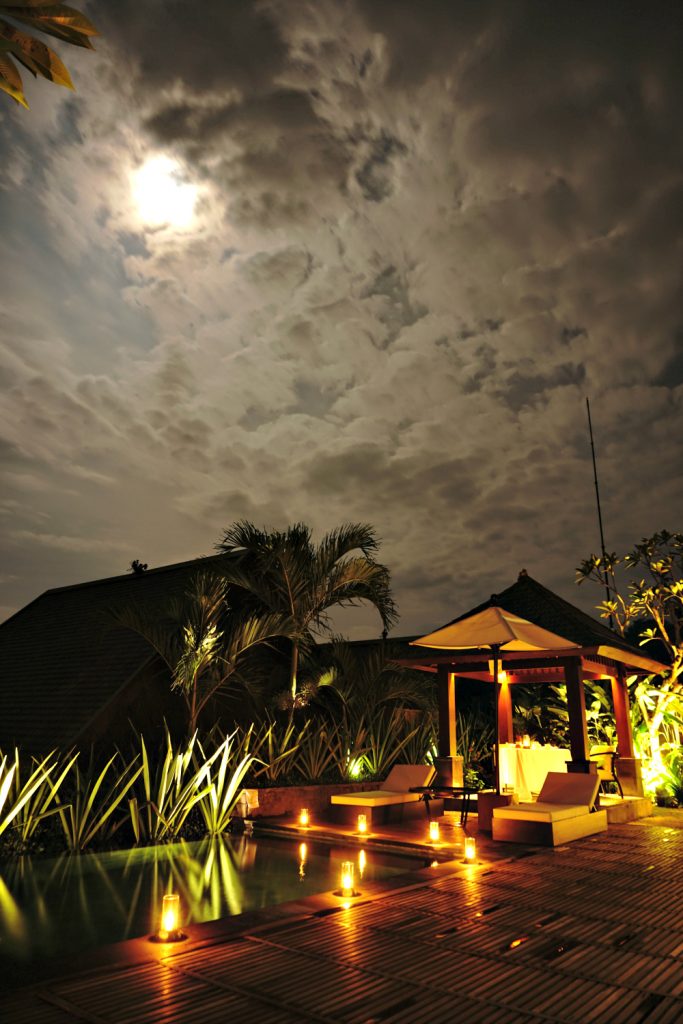 Waking up to chirping birds was a memorable experience. We freshened up and headed to Gayo Restaurant at Bali Zoo for another exciting experience- a Breakfast with Orangutans! Breakfast is one of the most important meal of the day and when you have adorable orangutans in the background, it becomes even more eventful. The morning was even more splendid crossing The Sanctoo Villa and making way to Bali Zoo with gorgeous natural landscapes. A fountain In between makes for a photo opp in itself. At Gayo restaurant, orangutans could be seen playing on the rope tied to the tree. Kids as well as people were talking, feeding and playing with them, shaking hands with them and getting photos clicked with them. So much fun!
I sat down at the 300 seater Gayo restaurant for our breakfast which included eggs, fresh juices, pancakes, Nutella, fried noodles, chicken sausages, pork, bacon and fresh omlettes being prepared at the omlette counter in the open wonderful climate of Bali. We could also spot elephants being loved, touched and felt and when they reciprocated love it was a delightful feeling. The vibrant morning also came along with unique colorful birds which we posed with us on our shoulders and hands and I must say they were quite observant and did not fly away. It was such a beautiful feeling holding the birds in hands and feeling their claws on our skins. Yes, with the taste of lovely donuts, croissants, jack and banana fritters and the vast spread of the lovely variety to eat. We were spoilt for choice!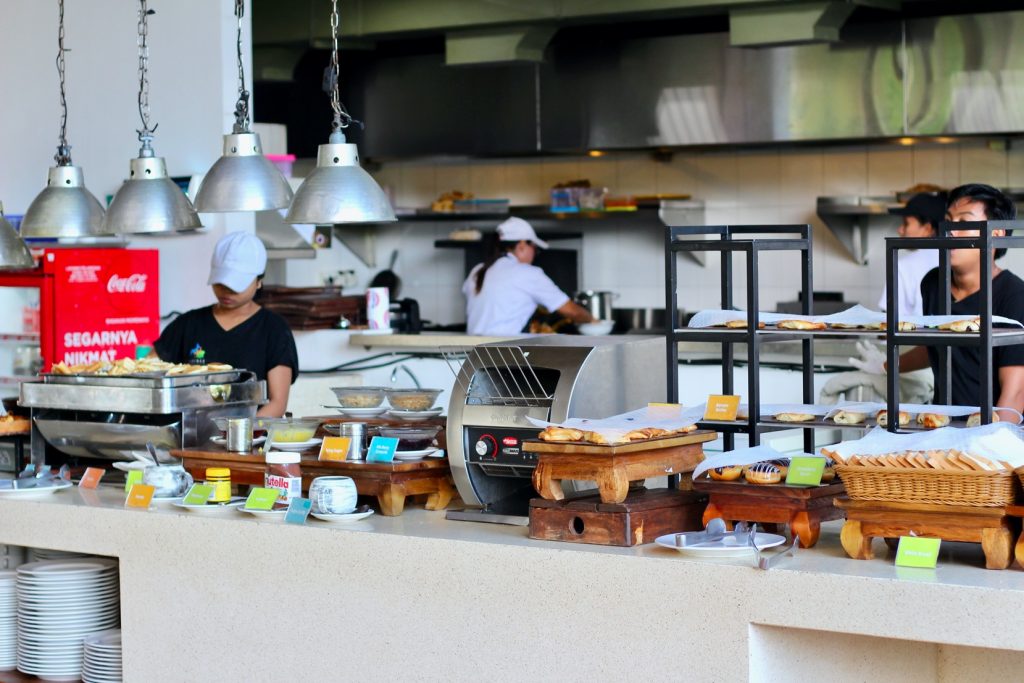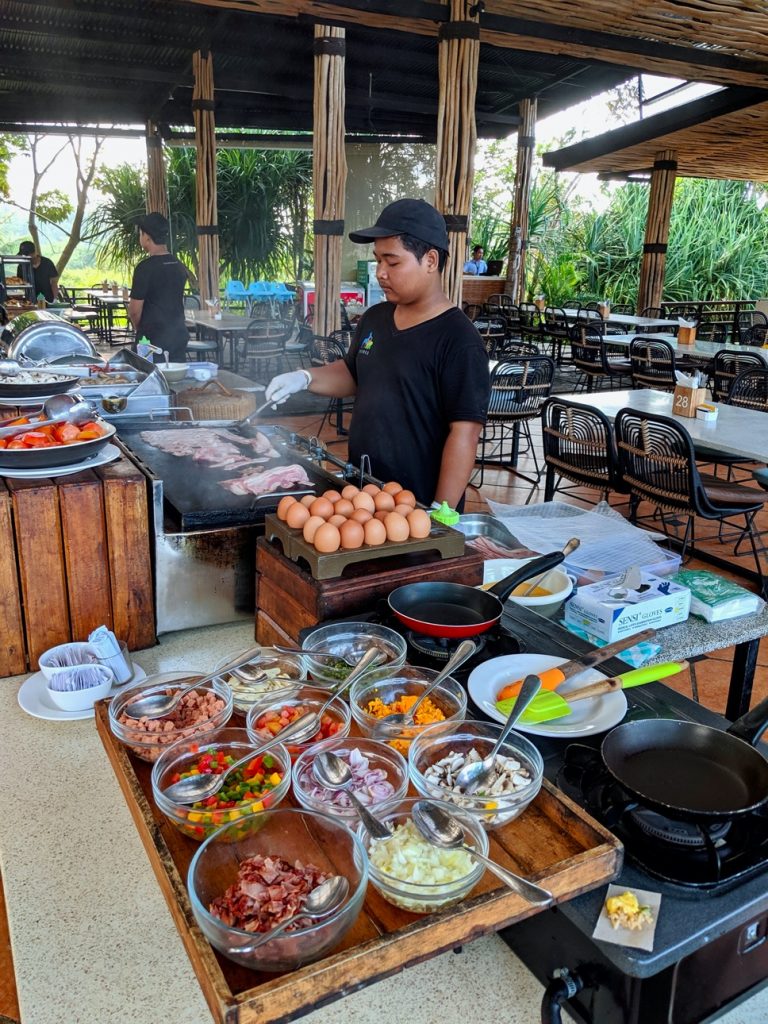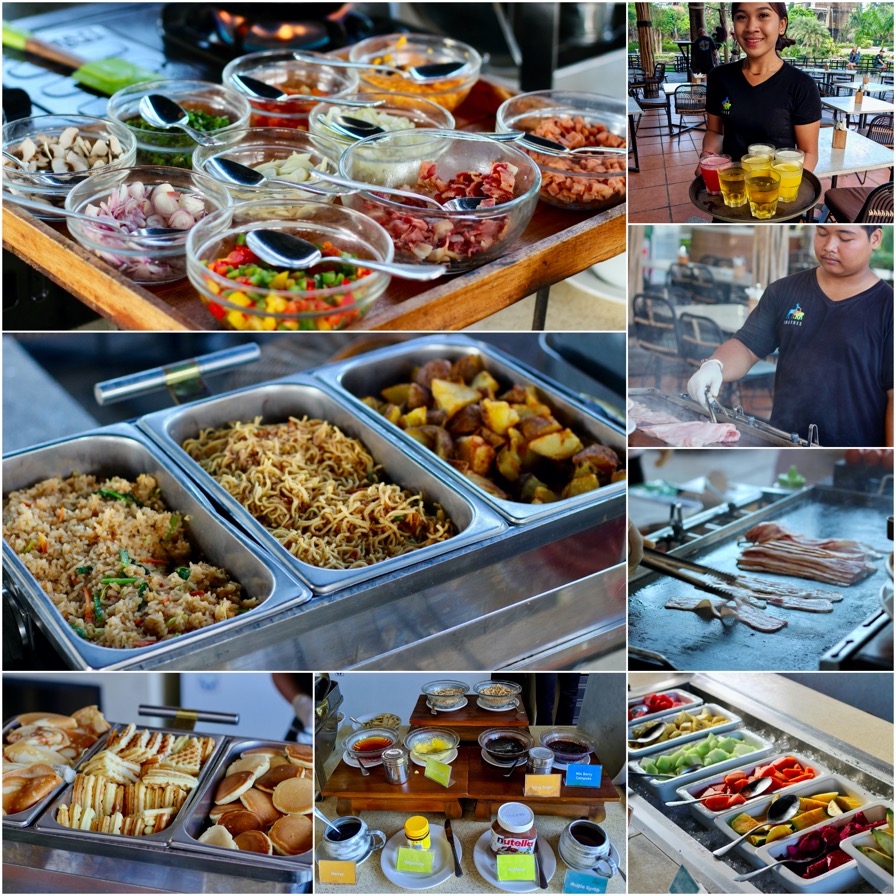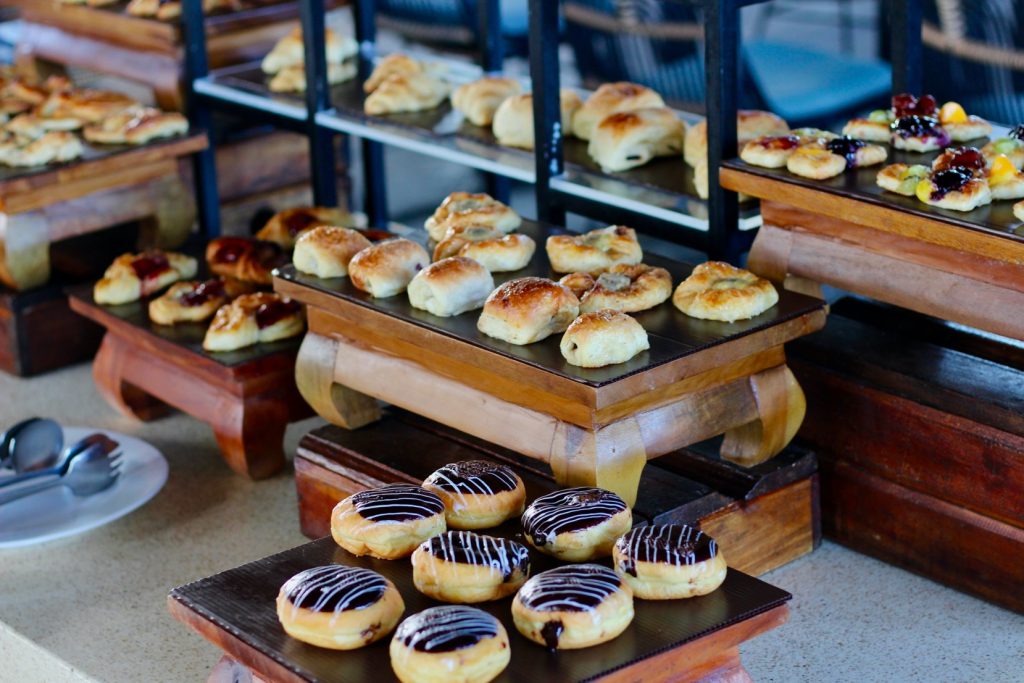 The mischievous orangutans, the lively chirping birds, touching the elephants- LOVED IT ALL! It was a unique experience. The animals, the wildlife here and there and we get an opportunity to click with the loveliest selfless beings spreading their unconditional love along with such an elaborate breakfast buffet. The most unique and different experience of my life till date! Loved talking and making friends with the zoo animals. They were together, jumping, playing, hopping, perching and yes, I can never forget the orangutans being a sport climbing ropes. Totally memorable and fun experience and not to forget in my entire life as I enjoyed to my utmost.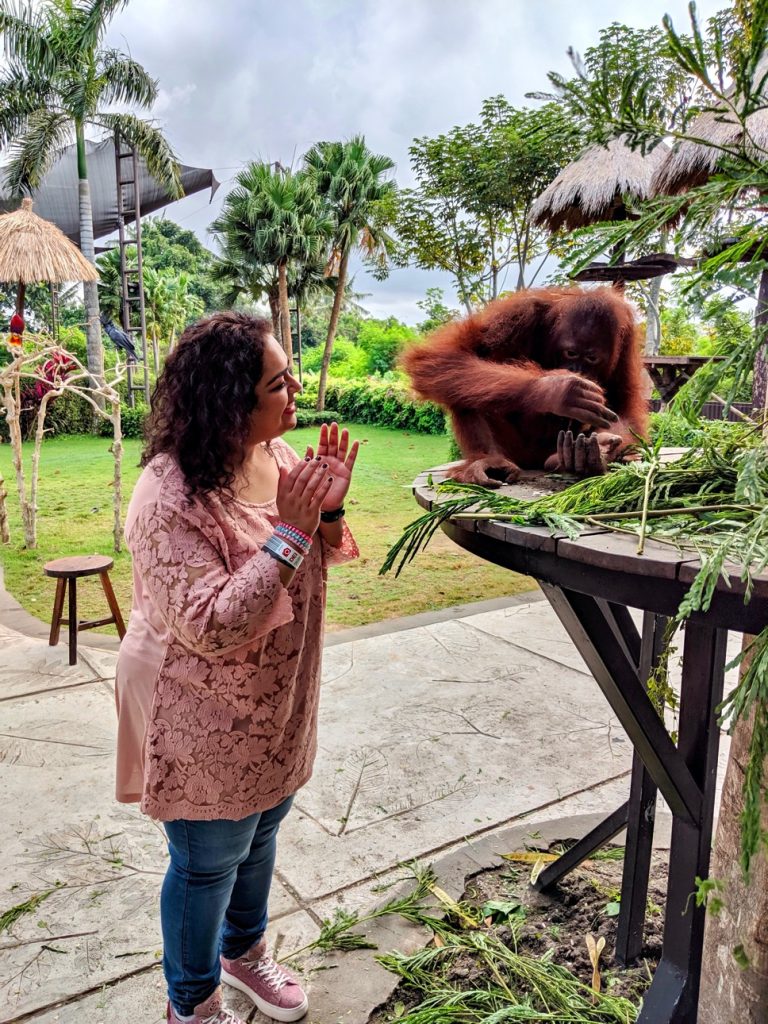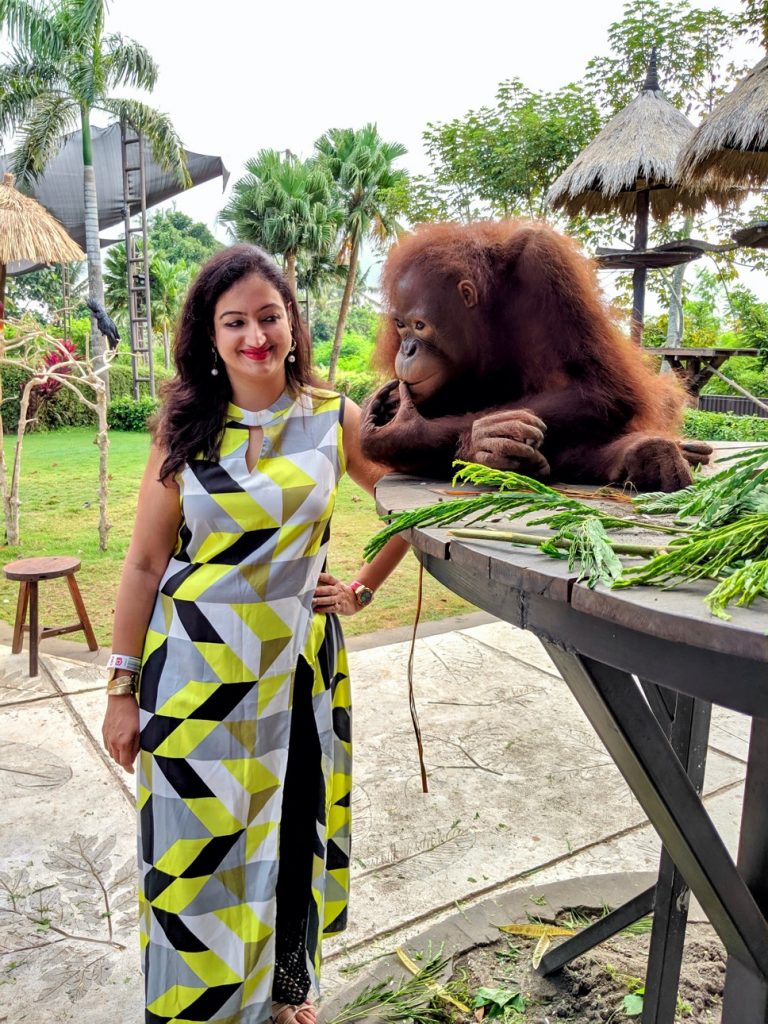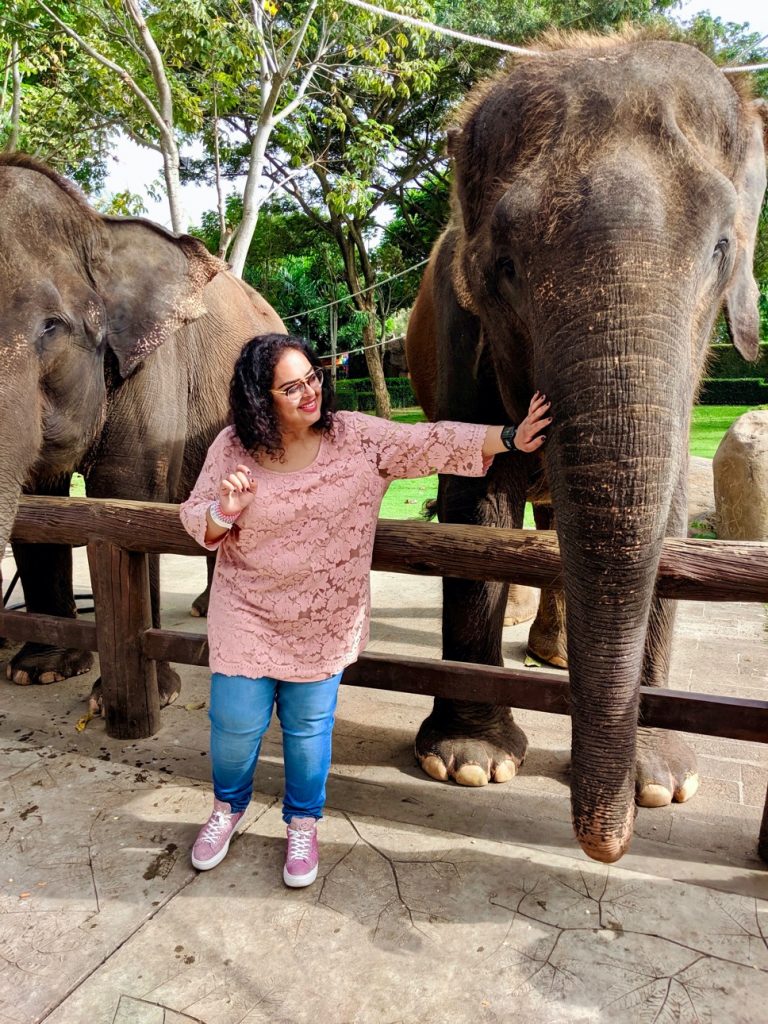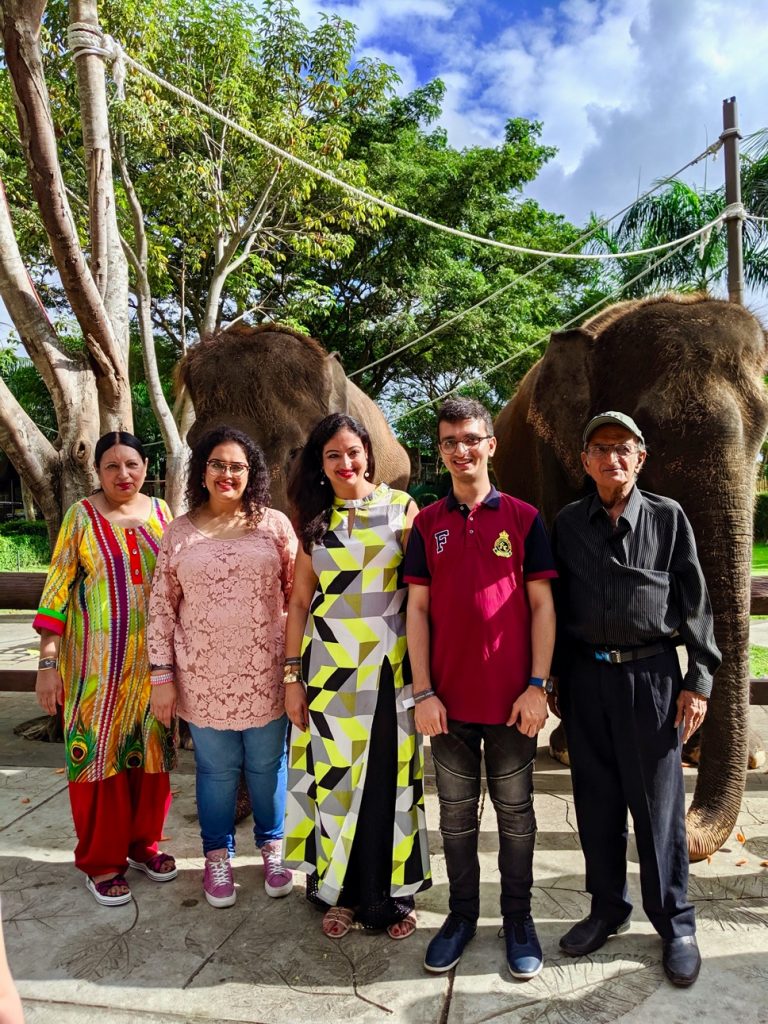 We headed back to the villa to relax post which we headed for Bali sightseeing. But we routed ourselves through the Bali Zoo taking a stroll around the Zoo where there are 500 rare & exotic animals in a lovely tropical environment. As part of staying at The Sanctoo Suites and Villas, we had free access to the Bali Zoo which starts with Deer Park where cute deers welcome visitors who feed them too. We fed the tigers and lions too. It was an adventure feeding the tigers with flesh through the stick which was grabbed in a few seconds. It was an assisted and safe experience. We also fed the cute deers which were roaming freely in the zoo.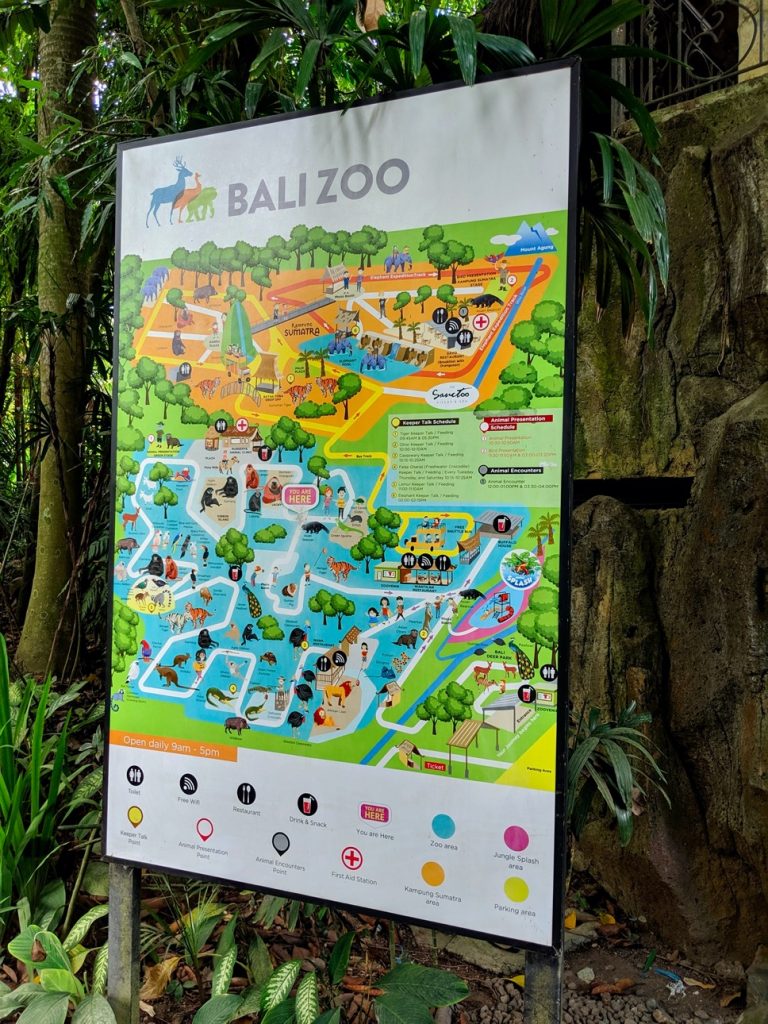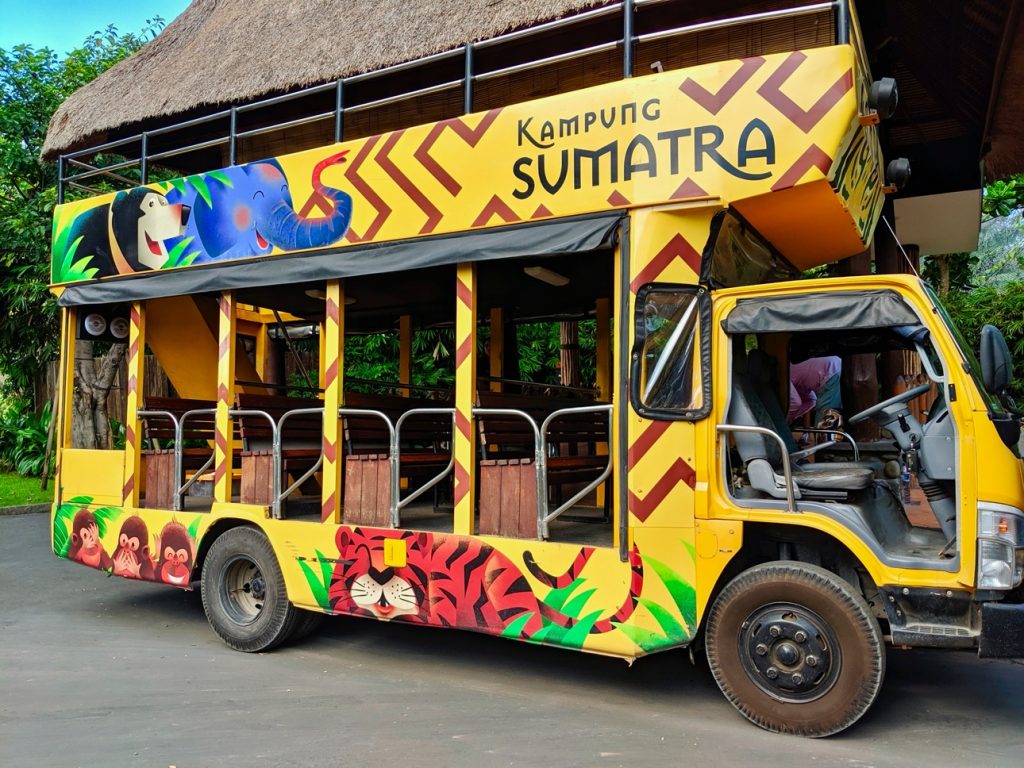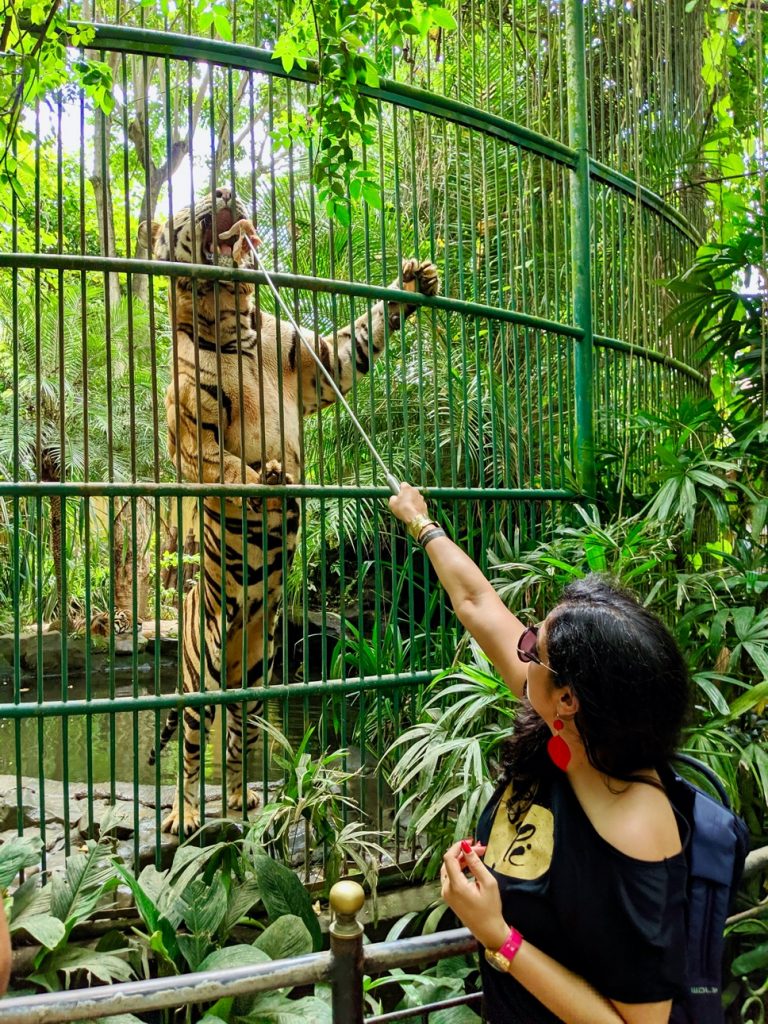 We met all the animals- crocodiles, African lions, porcupines, gibbons, sun bears, babirusa, orangutans also got clicked with them as well as played with them. We saw the Bali birds – Kampung, Sumatra, exotic feathered flock and more in their natural habitat. Bali Zoo is truly a hearty and happy experience interacting with the friendly Bali animals. A lovely sight and scene which we also spotted was a playground for kids where kids can jump, swing, slide and climb and play and interact.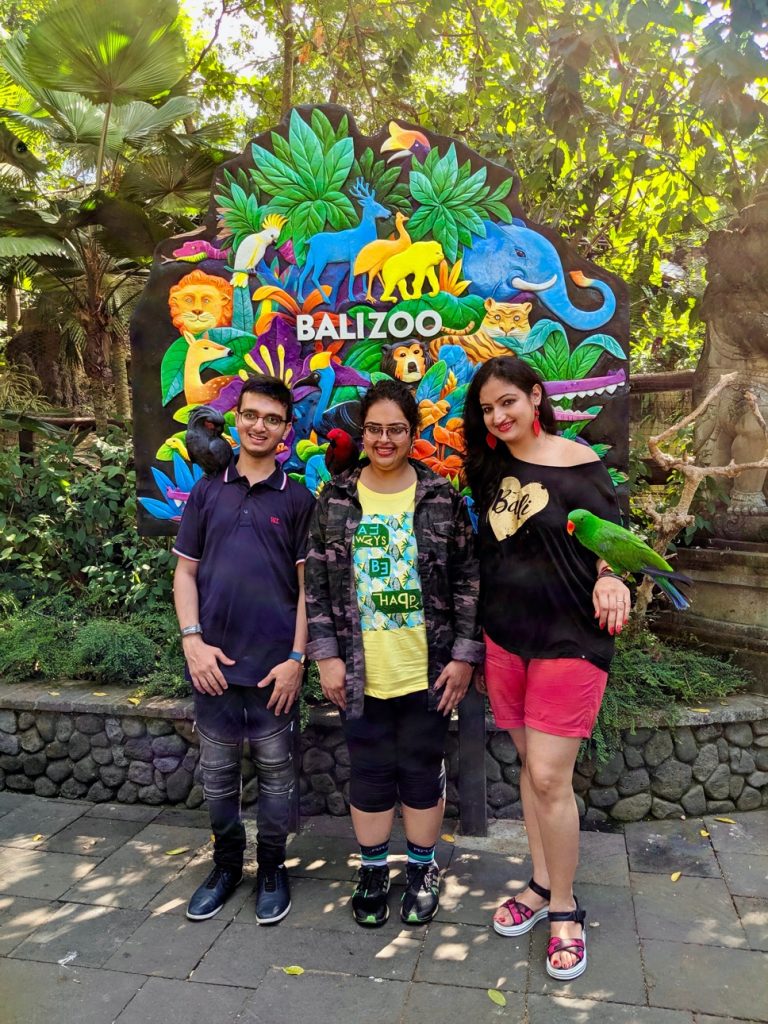 We had lunch at the Wana Restaurant from where we again said Hello to Lions which we could spot from outside the big glass door. The Wooden restaurant had the most amazing food- Butter Chicken, Chapatis, Paneer Butter Masala, Yellow Dal, Biryani and Sandwiches with fries. The meal was accompanied with pickled onions, curd, pickle & chutney. The lunch was sumptuous and delicious and the restaurant was unique. It was a bewildered and wild experience to have lunch next to the lions. Ooh! La! La! What a lunch! Wannabe here again! Yippiee!!!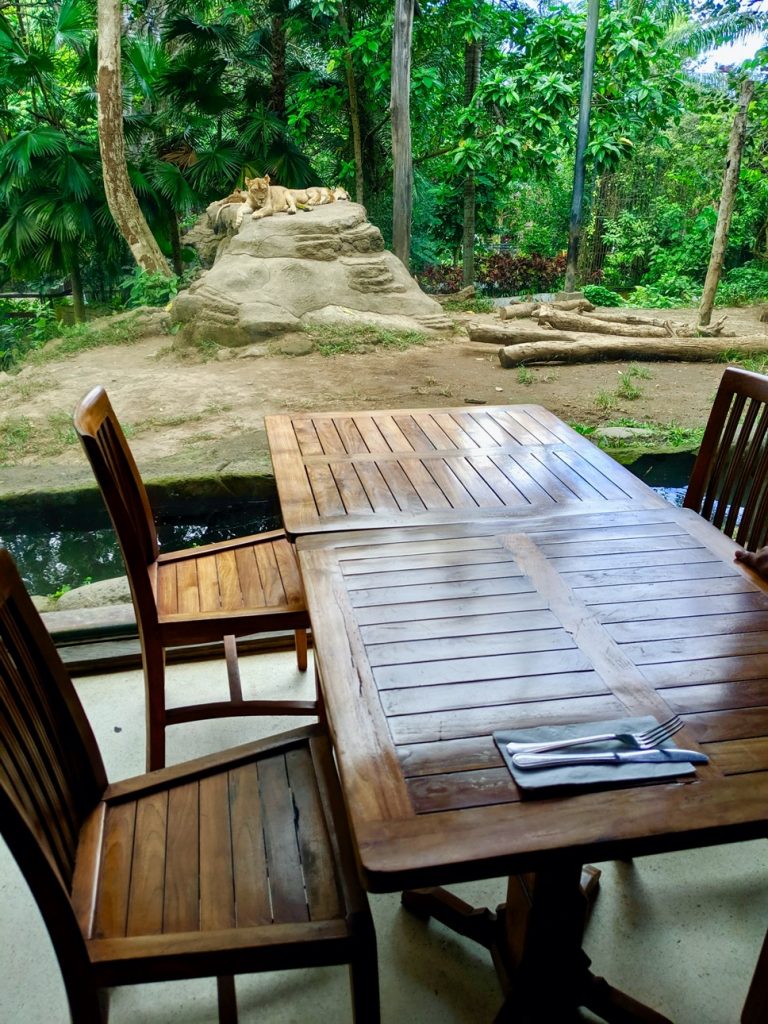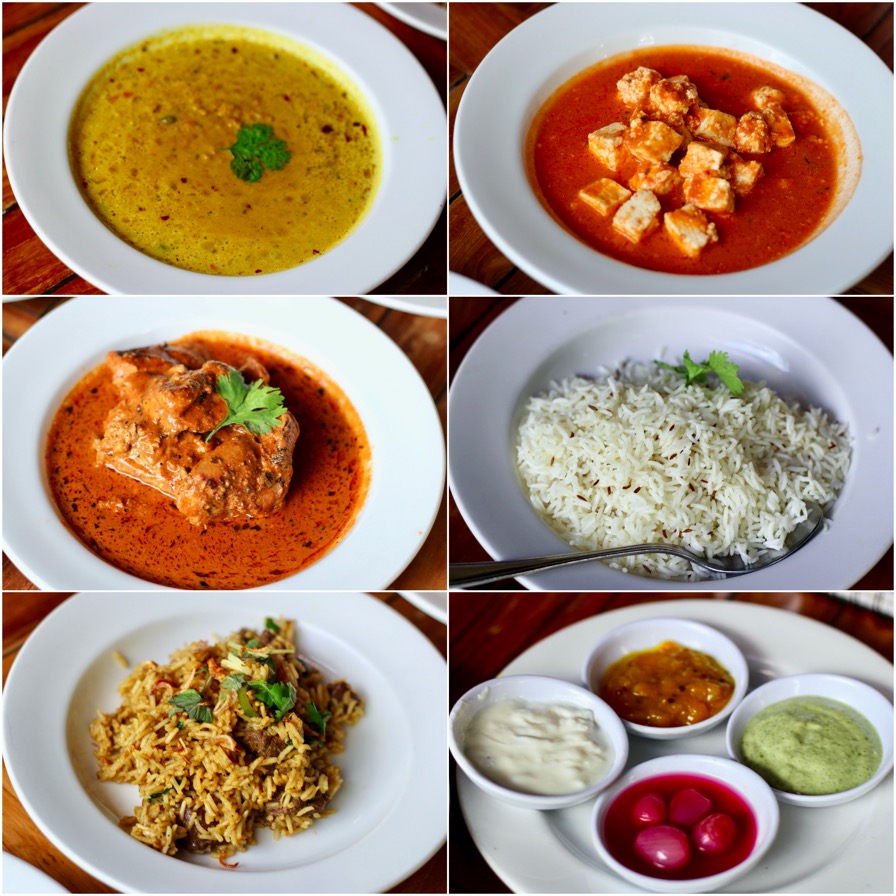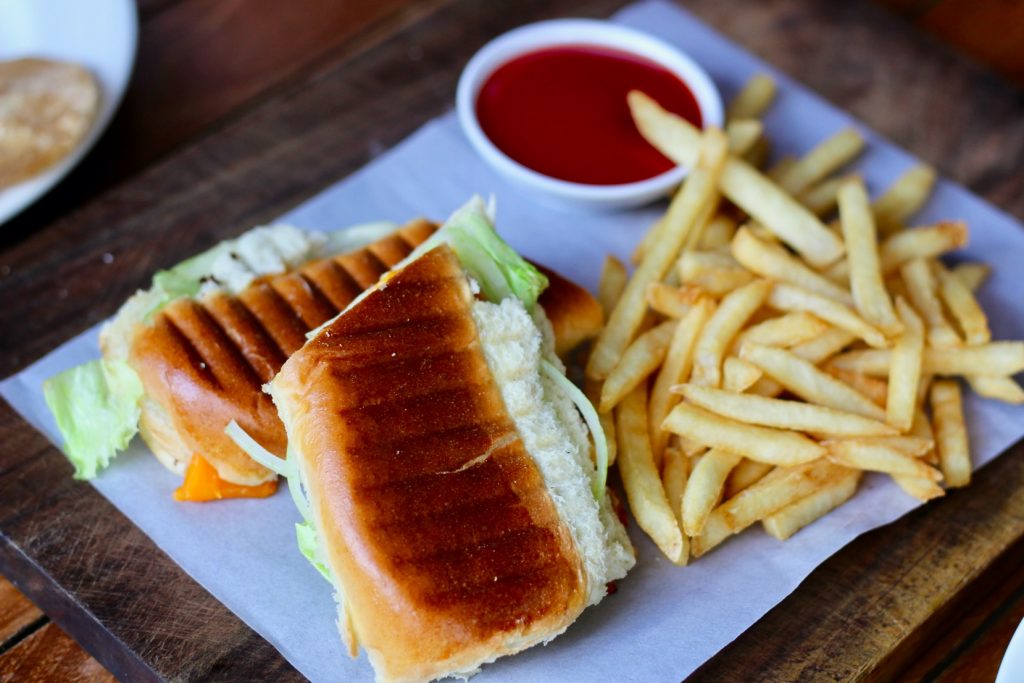 Bali Zoo also organizes Elephant Mud Fun through which animal enthusiasts can get down dirty with the friendly Sumatran elephants while discovering their behavior and lifestyle from the experienced Mahout. Other shows and activities include exotic bird show, animal encounters, animal presentation, pony ride, feeding the animals and Elephant ride.
We then headed for sightseeing and came back to the gorgeous villa at night.
Dinner was scheduled at The Sanctoo Restaurant which was amazingly good. The full service kitchen and lounge offers a diverse menu inspired by international and Asian cuisine. Colourful Aglio Olio were served with garlic bread and was yummy. Grilled Sandwich came accompanied with fries and 3 dips. Nasi Goreng was at its classic best while Pizza was tasty and yummy. For desserts, we had a Fresh Fruit Platter, Chocolate Cake with ice-cream and Mango dessert. Very yummy, tasty and appetizing food!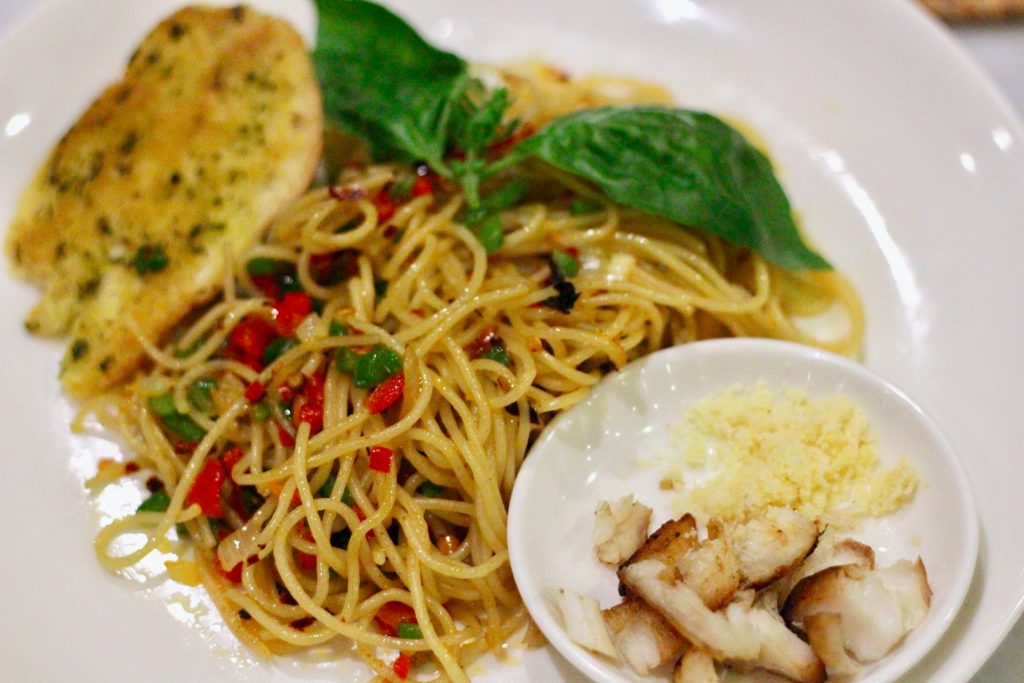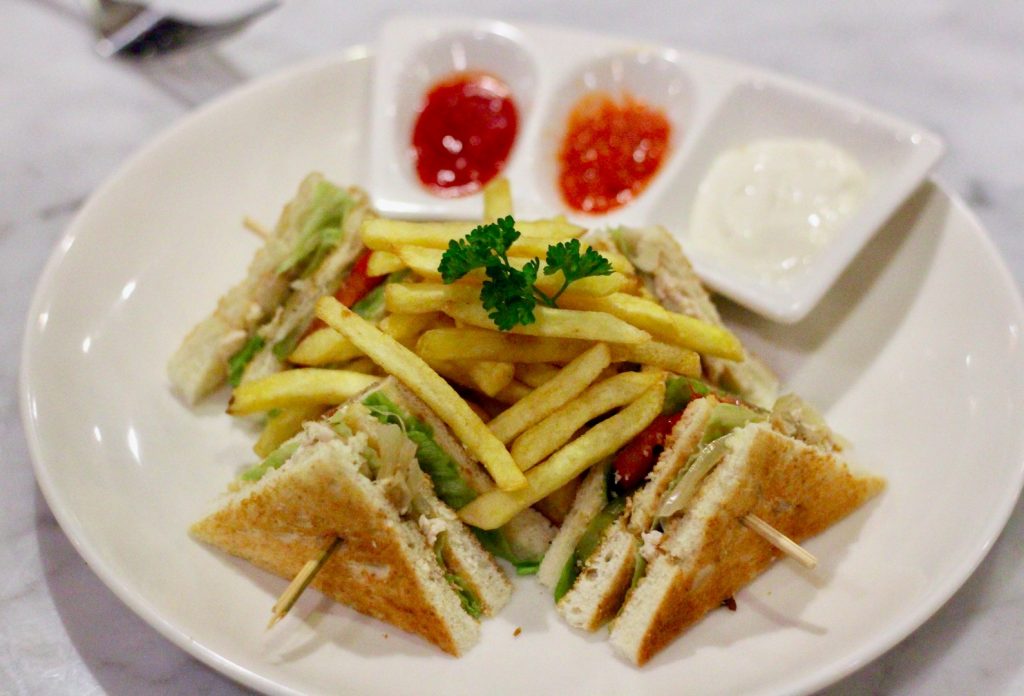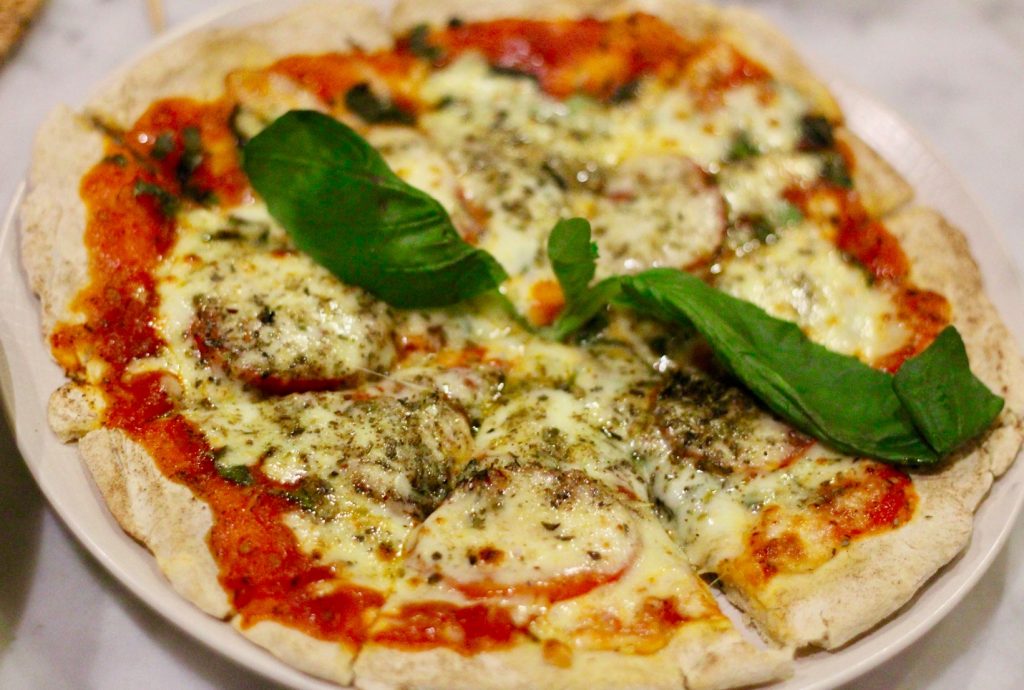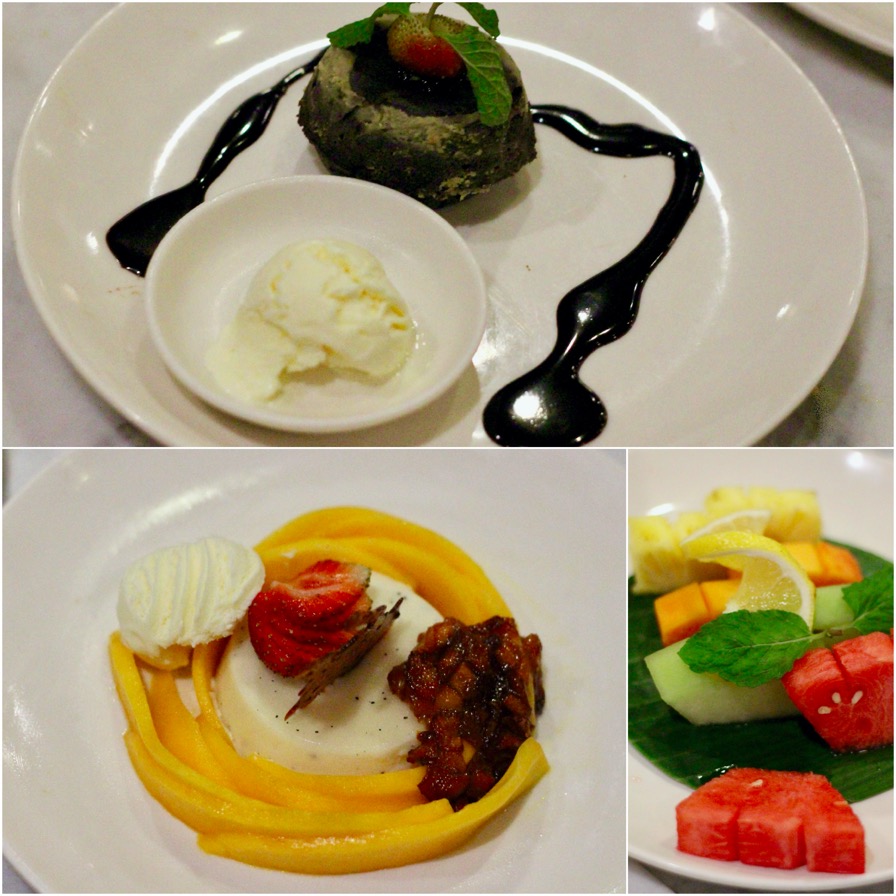 Time for a good night sleep with another exciting experience in the morning.
The Sanctoo Villa did give us a lot of memories with unique experiences every minute. You remember our private pool in which we could dip any minute. We got an opportunity to dine in it. A Floating Breakfast was waiting for us the next morning which was wonderful and a unique experience. A tray of food came with delicacies – juice, omlette, toast, fruits and chilla and was floated in the pool. All we had to do is take a dip and relish the food! The best experience ever! Tasty and fresh food! A unique and lovely experience forever to be remembered and cherished by us.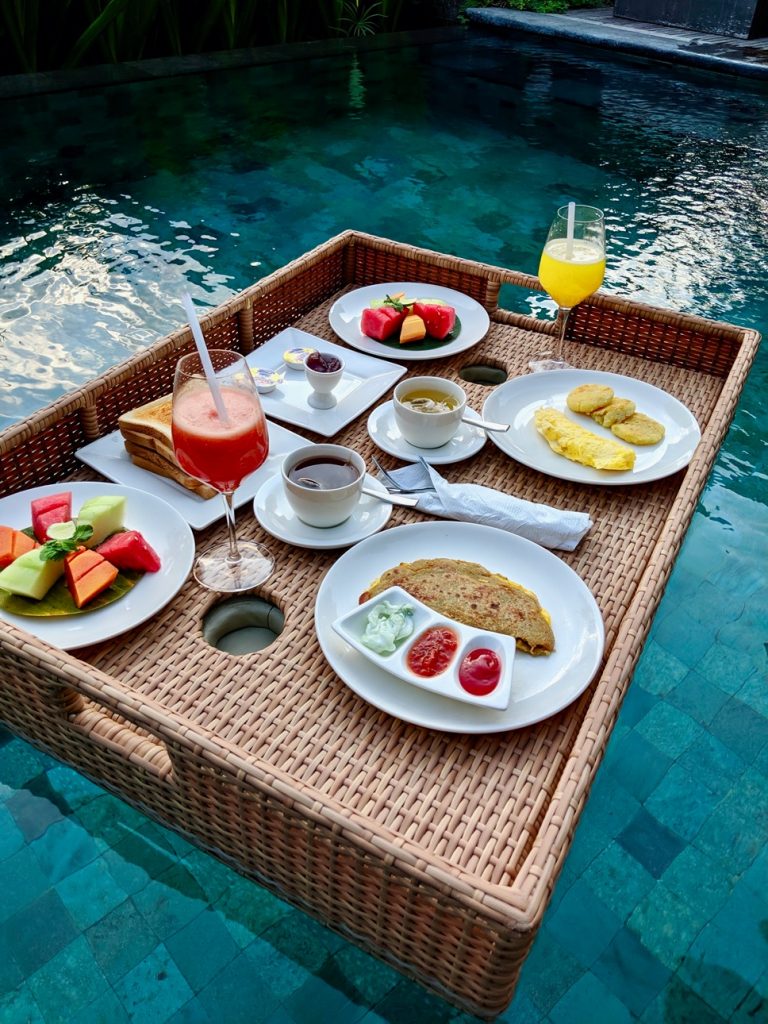 The Sanctoo Suites and Villas is the best place to go because of the amiable people, food and the hospitality. Weddings happen at the sacred Balinese temple too here. The outdoor space is perfect for an intimate gathering which can host upto 60 people for a special wedding celebration catering a delicious feast.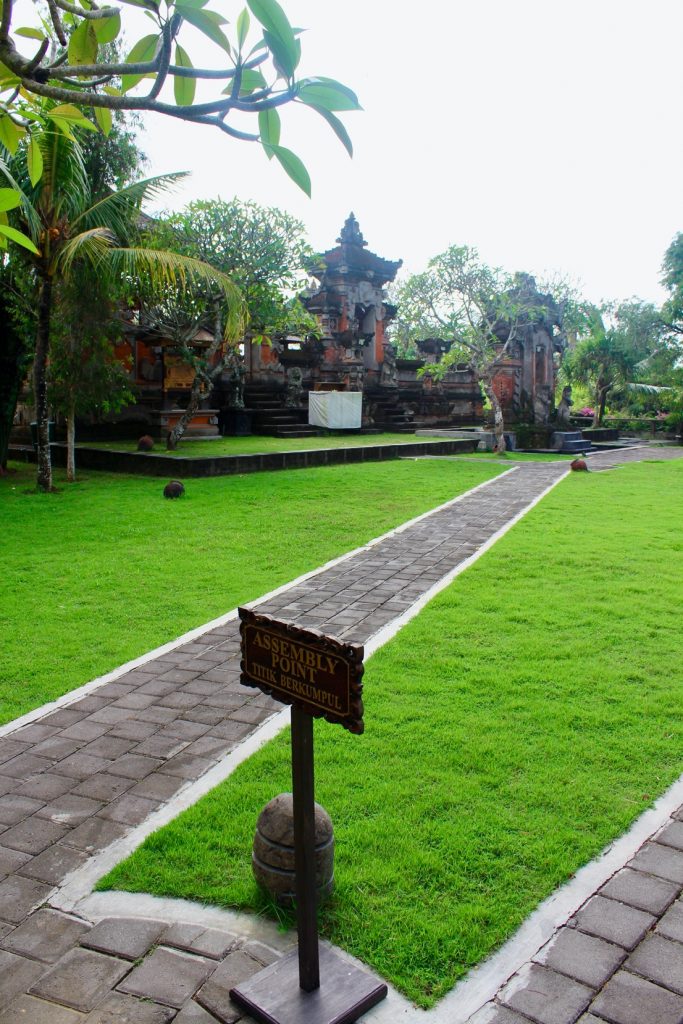 The Sanctoo Villa also extends varied Island experiences for its guests for varied demands. If spirituality is what you seek then the Villa organizes Balinese Blessings where the priest leads the ceremony with Tridatu bracelet as a symbol of love, peace and happiness. Tri Datu is a symbol of three Gods namely Dewa Brahma (Red) The Creator, Dewa Wisnu (Black) The Keeper, and Dewa Siwa (White) The Fuser. Besides that, Tri Datu is also a symbol of Tri Kona (Birth, Life, and Death). By using Tri Datu, Balinese people will remember the greatest of God and value of life. If adventure is your true calling, The Sanctoo Villa makes perfect trekking routes with scenic, unspoiled rice fields and riverside surroundings. One can also enjoy cycling in fully suspended mountain bikes which are available for an exciting outdoor adventure.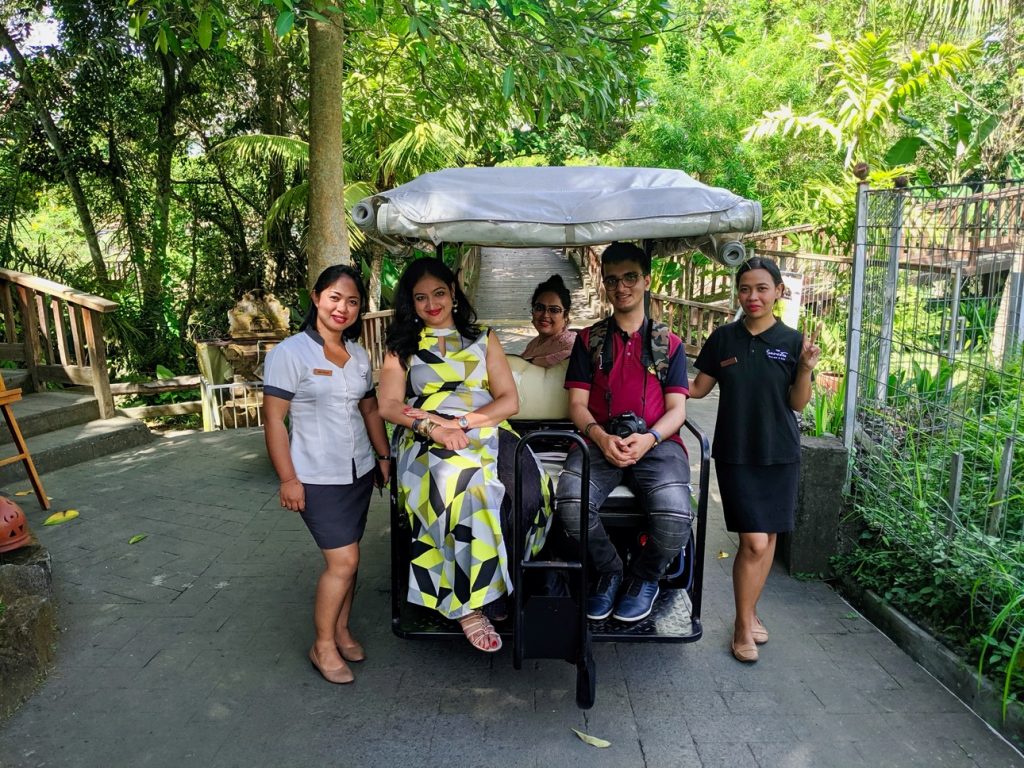 The Sanctoo Suites and Villas is a one hour drive away from Ngurah Rai International Airport, and a mere 20 minutes drive from Ubud. The high-end style and comfort is surrounded by a paradise of rural area. The Sanctoo Villa is truly your ultimate Bali Sanctuary!
Bali is like a heaven on Earth and a paradise of the best people and food so let your next destination be Bali. Stop and enjoy and let yourself immerse in the songs of joy & harmony in a place that is only Bali.
---
With inputs from Shilpa Arora