I am sure you are aware of Team ChicLifeByte's travelogue to Palampur-Dharamshala and McLeodganj! In case you missed our first post of Palampur where we stayed at the beautiful Glade Homestay, you can read it here. Continuing from where we left you on the last blogpost, we were on an amazing road trip from Palampur to Dharamshala and before we tell you about the awesome place where we stayed, I would like to tell you about the scenic on our way. Our first halt at Dharamshala was Dhauladhar Nature Park (zoo) which is known for the wildlife that lives here. Honestly, we were able to see much more than what we could see at Jim Corbett last year 😉 Yes, we could spot a lot of animals and birds including leopard, emu, black bear and barking deer. The whole tour took about 45 minutes to an hour and then we left to see other spots. While in transit, we saw a momos stall and made out driver stop to know how momos taste in Himachal! Momos here were served with the chilli sauce as well as tomato ketchup! The amazing momos were enjoyed with Banta and then tea! Post which it was time for another religious spot – Chamunda Devi temple. To my pleasant surprise, I saw goats in a temple which is built alongside a beautiful lake with Lord Shiva's statue.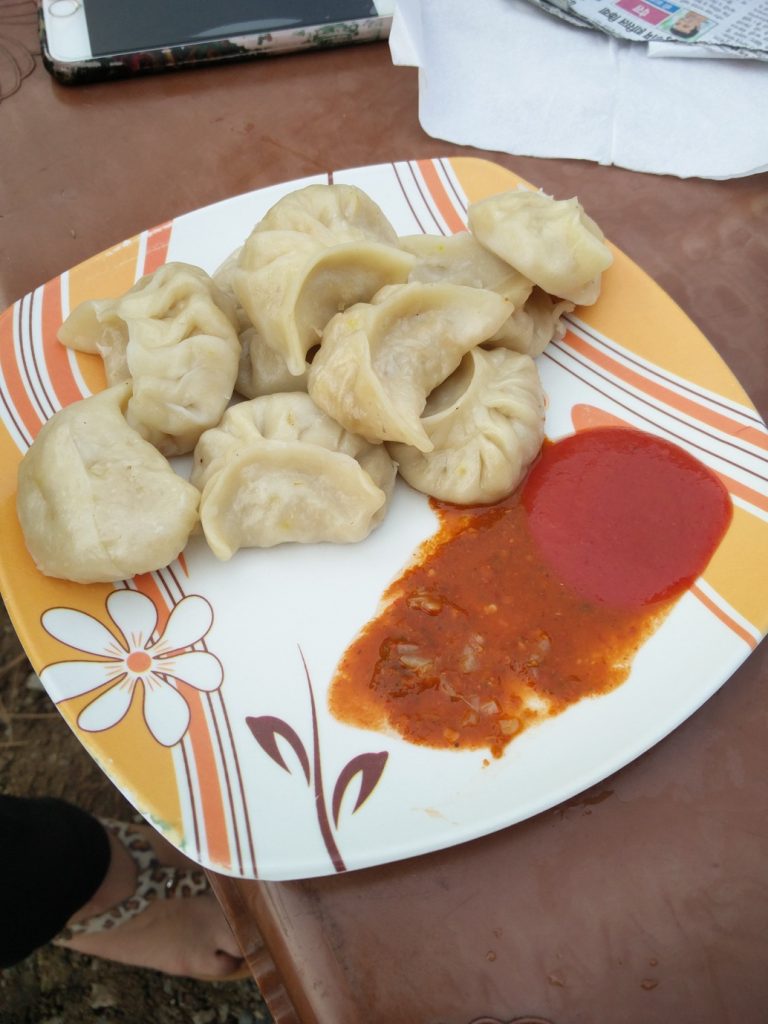 Finally we reached our next spot, no no, our next spot was not about sight seeing…it was called The Sojourn, the place known to be a home away from home. This was where we were staying at Dharamshala.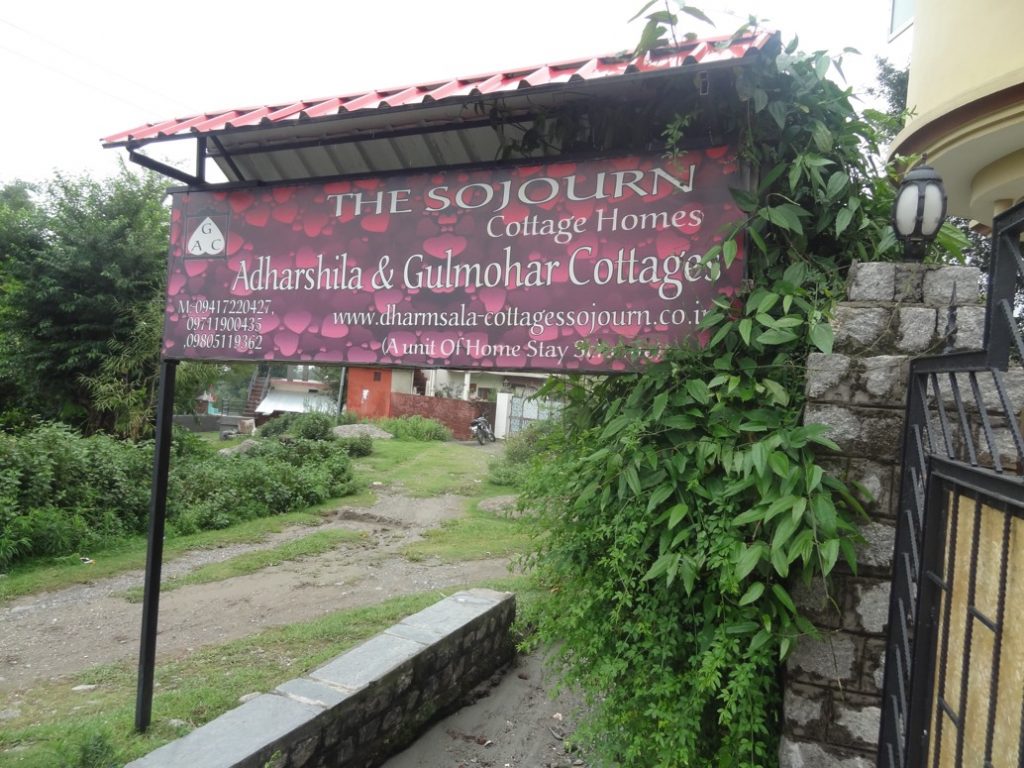 The Sojourn owns cottages Adharshila and Gulmohar situated in the footsteps of Himalayas [sea level 4500 feet] in Himachal Pradesh on Dharmsala – Palampur Road near Sidhbari Dharmsala.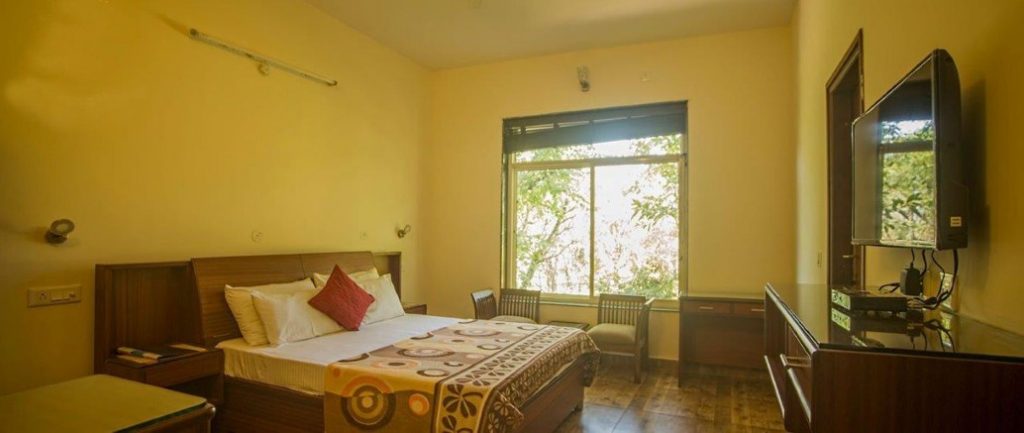 We were completely captivated by the beautiful cottages and to add to our delight, we had a 3 BHK cottage all to ourselves. The fully functional cottage had 2 bedrooms and 3 bathrooms on the ground floor with a fully functional kitchen (including a microwave). The other facilities included a dining hall, living room with television, cook/caterer, parking and a panoramic view balcony. The duplex form cottage had a staircase which lead us to the 3rd bedroom with a big bathroom.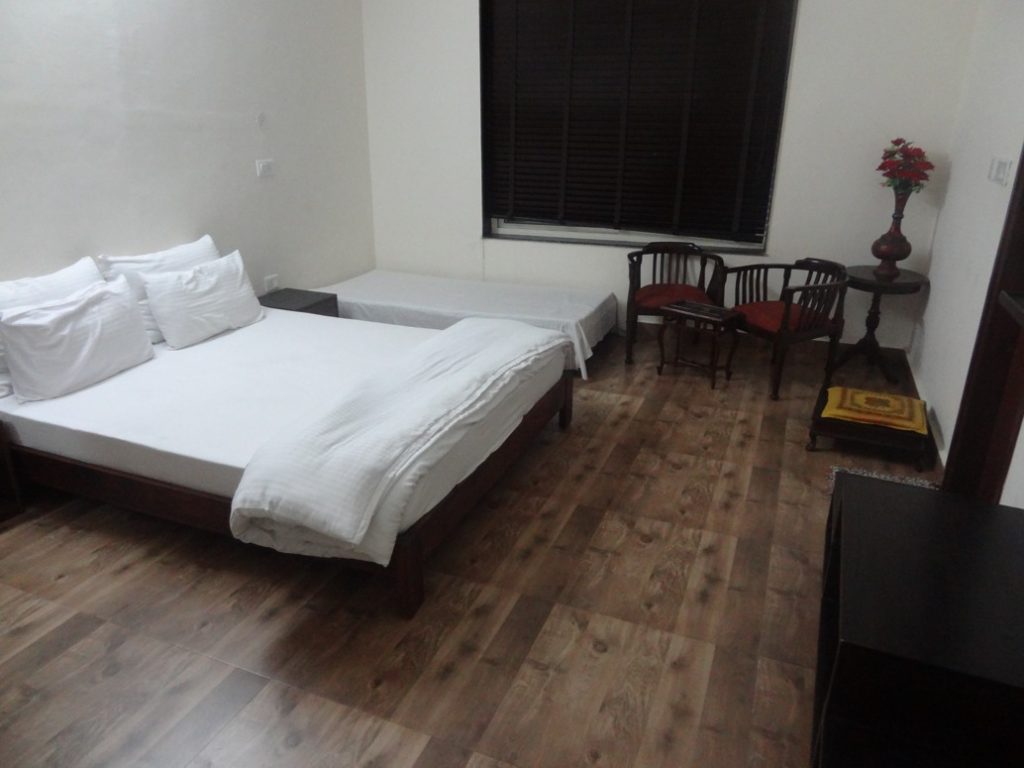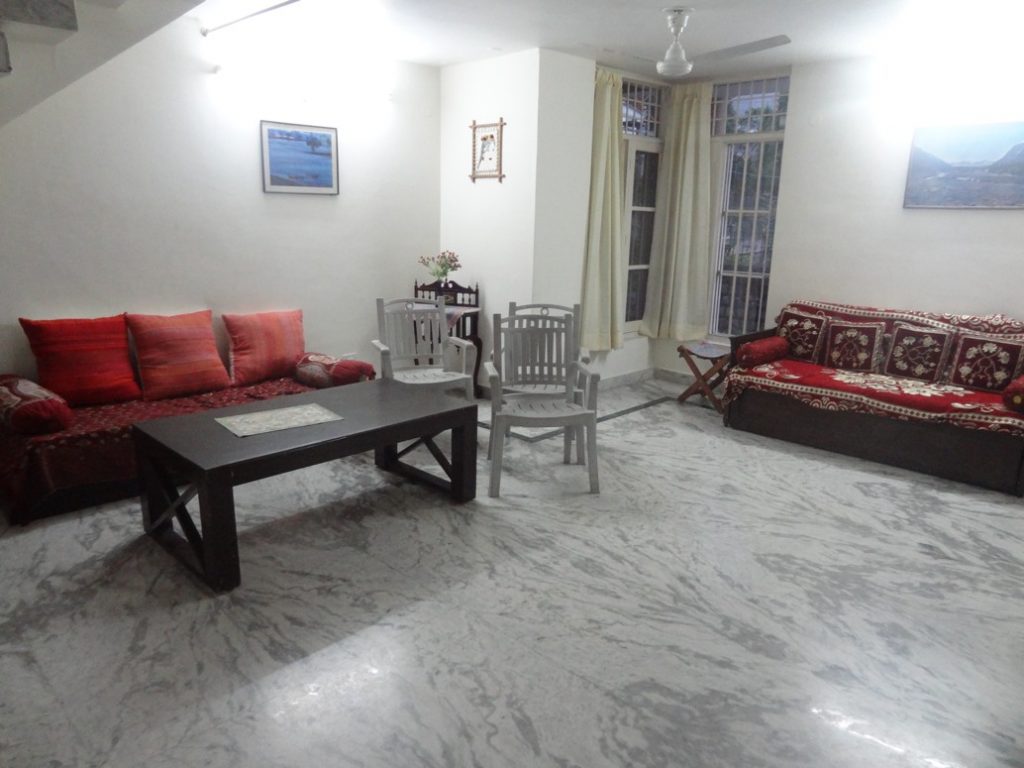 The home-style cottage was neat and tidy with marble flooring. Red and pink dominated the living room in the form of sofas and couches, while the bedrooms were big and nice…even the bathrooms were quite big. Each bedroom had a big wooden cupboard, a double bed, 2 chairs with a small table and TV…the best part was the big window from which we could see a nice view….for us the purpose wasn't only the view…but it also had a lifted section where we could easily put our luggage.
We were greeted by Vipin Makar, the manager of the resort. His wife made sure we had a hearty meal. Vipin, who is a father of 4 daughters and a son has been associated with the property for the last 13 years.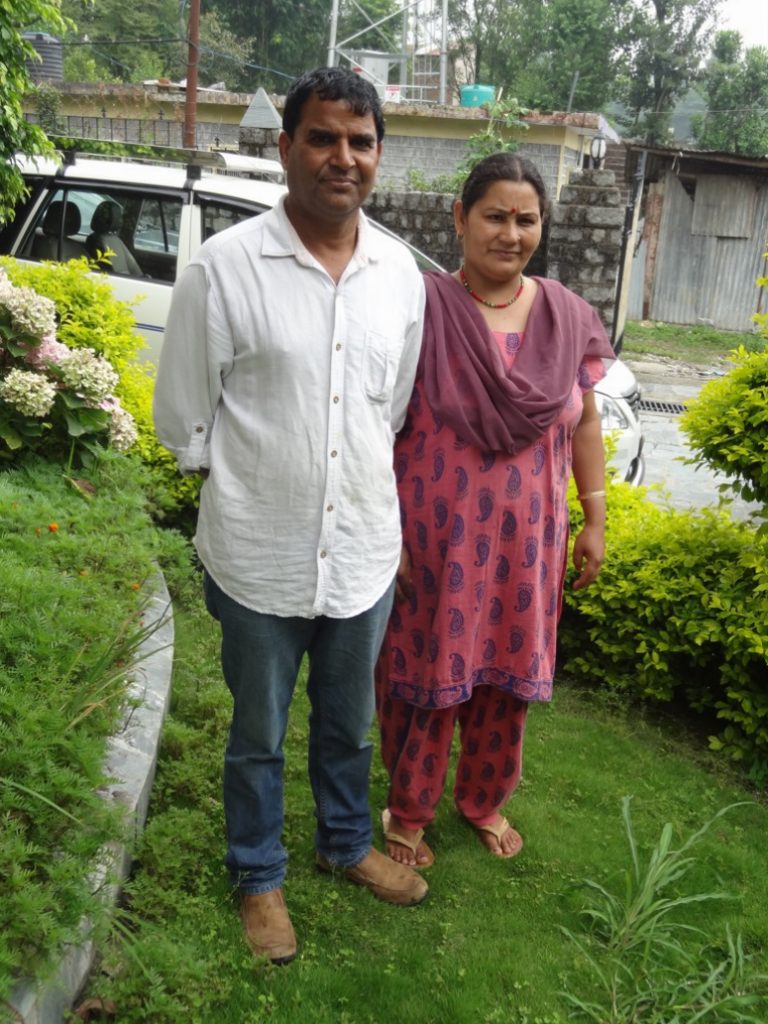 Dinner which was cooked by Vipin's wife consisted of mildly spiced curry style chicken- a dish full of flavours, karahi paneer with generous pieces of paneer which was delicious and Arhar dal which was nice and light. I had the combination of dal chawal and loved it…no no I didn't stop there…I had everything including the soft tawa roti, salad of sliced onion and cucumber. Post dinner I had green tea so that I could digest it all!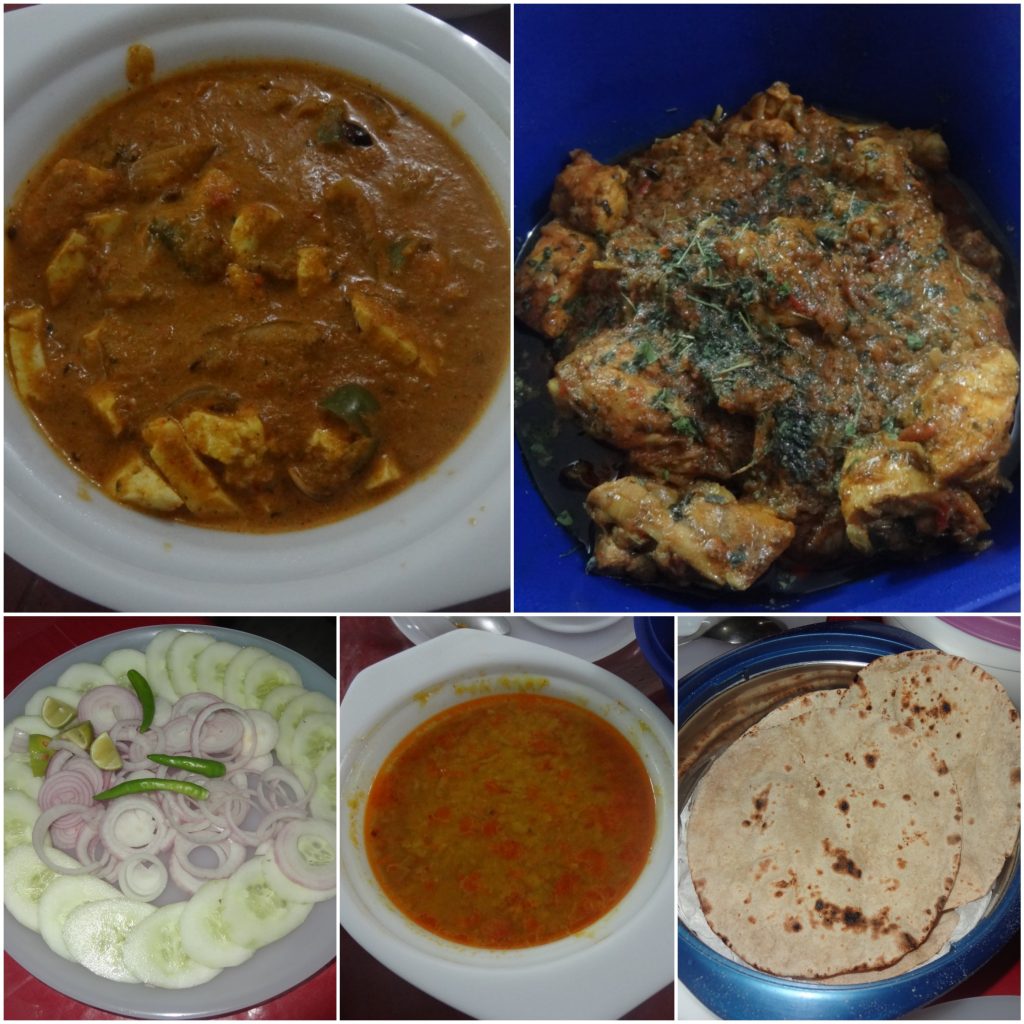 Next day we woke up to a fresh morning. Had our bed tea and took a walk outside in the garden area…it was so peaceful that you would just want to retire and stay in a place like this. I was already exhausted travelling since last 2 days so I spent sometime in the comfortable living room checking social media updates and mails…thanks to the strong Wi-Fi connectivity, I could do that without any interruption.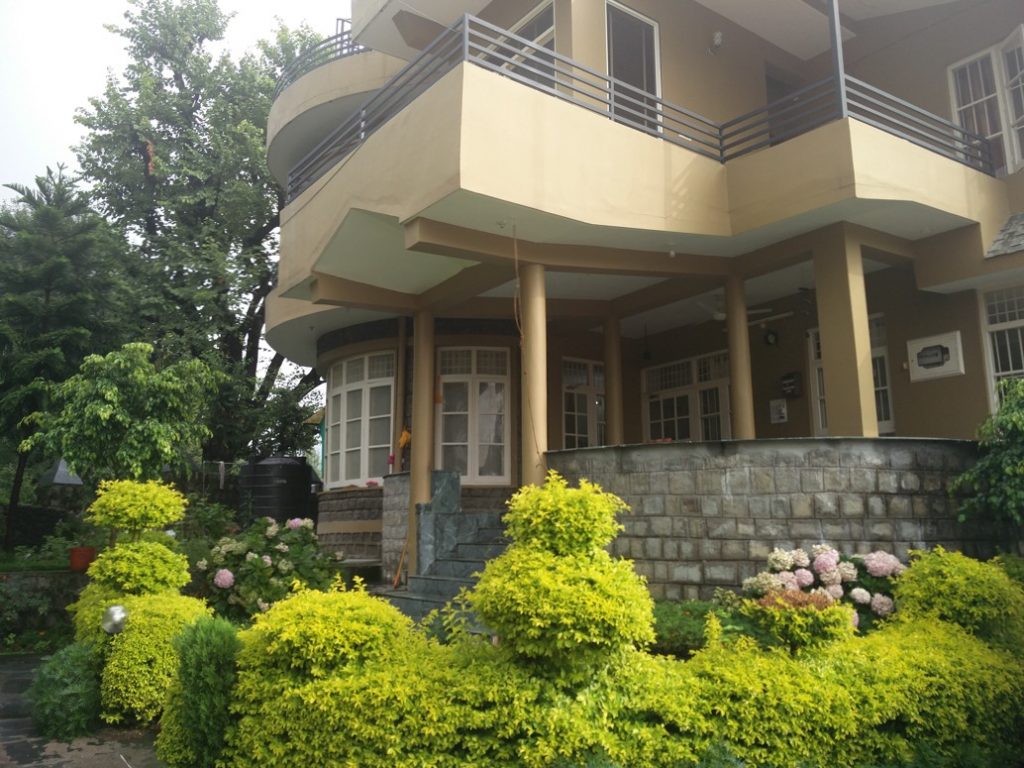 It was time for breakfast and we had omlette bread, sandwiches, paneer and aloo parathas. Though everything was nice and fresh but I loved the soft and well stuffed parathas which I relished with pickle! Even the sandwiches were really nice with a layer of green chutney, cucumber and tomato. The omlette was well stuffed with tomato and onion and was spiced just right. Along with breakfast we ordered coffee which had a great aroma and taste.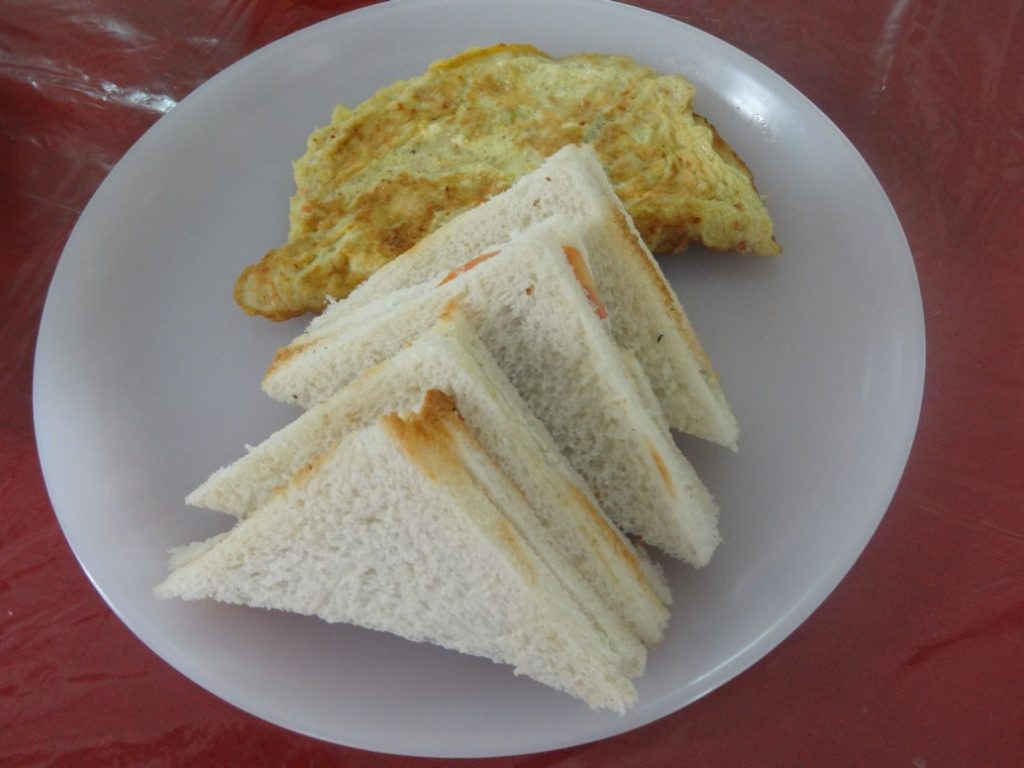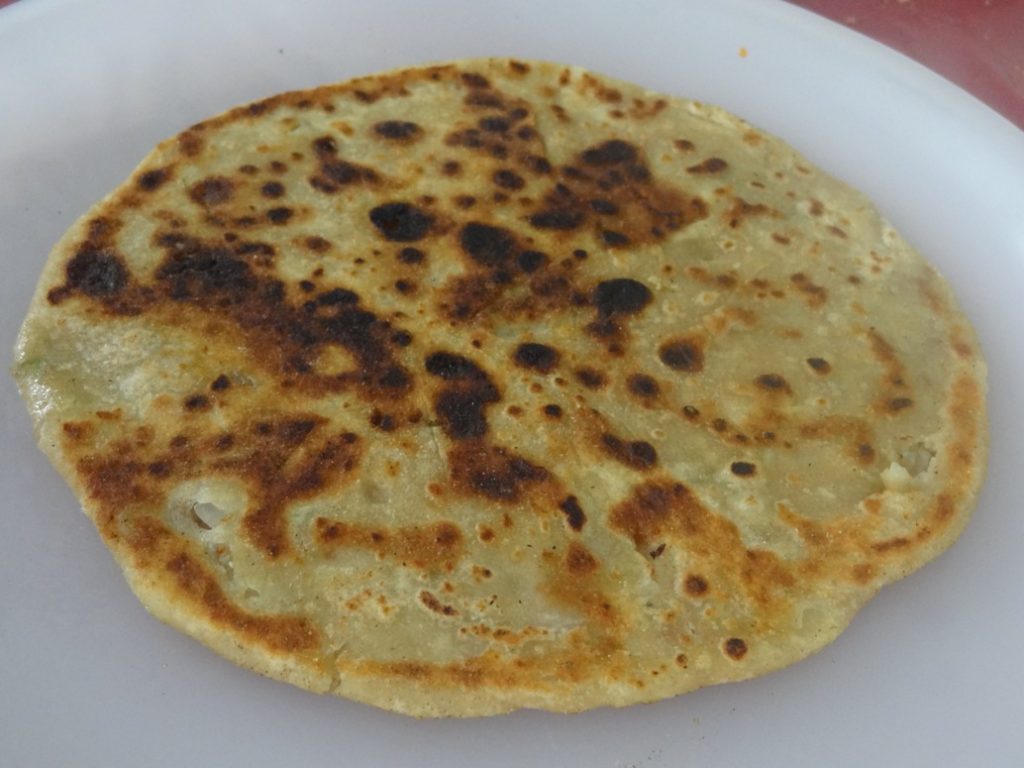 After such a great start of the day we went for a quick shower, packed up our luggage and headed for another day of sightseeing and our final destination McLeodganj. We took help of the car rental facility offered by the resort and ordered for a Xylo which could accommodate us as well as our luggage. Our first spot was Aganjar Mahadev temple, what a religious start. Once our darshan were done, we headed to the waterfall which is made in the same premises. It was such a great experience sitting on the rocks while watching and listening to the voice of water falling on the stones, we sat there and didn't know where time went by…. I also thought of sharing these moments with my friends so did some snapchatting 🙂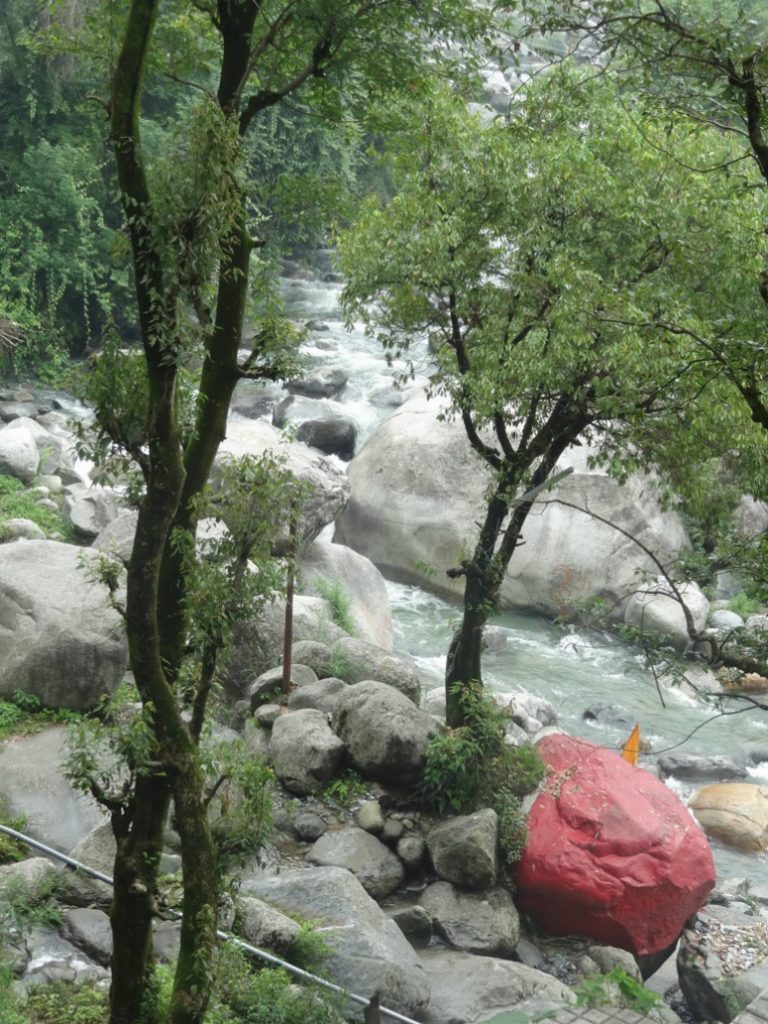 Next was Norbulingka institute, a place where we learnt a lot about Tibetan culture. It had a guest house, dolls museum, shop and a cafe. I would describe it as a colorful and vibrant place which is a must visit for any anyone visiting Dharamshala! Next was Tapovan, a beautiful Mandir again, followed by Martyrs Memorial!
The Dharamshala museum was captivating and insightful which had a display of Kangra Art…then we went to a place called Naddi which is famous for its view point and Nirmala Mata meditation centre. Since it was raining and cloudy, we could not see the view but we did go to the meditation centre where we meditated.
Next was Dal Lake, a small little lake where one can do boating as well, honestly one can skip this…the water looked really dirty, though the view was good but that's what we have been seeing all this while…finally we entered the last spot, the church, after saying Amen there, we reached the final stop of our vacation in Mcleodganj.
Here, we come to an end of our Dharamshala trip. Curious to know our whereabouts at McLeodganj? Stay tuned for our next blogpost!!