You would have read our first travelogue on Bali which captured our escapades of our journey from Delhi to Seminyak. Since we are trying to give you a full download of our funfilled trip, here we present the second part of our trip- Ubud. In case you missed the first part, you can click here.
A private villa with a gorgeous pool amidst nature is what our Ubud stay was all about. Nature, villa, private pool, luxury, spa, waterfall, zoo, orangutans, tiger, deer… is what we experienced at The Sanctoo Villa located in Bali's cultural and spiritual heart of Ubud, adjacent to the world-renowned Bali Zoo.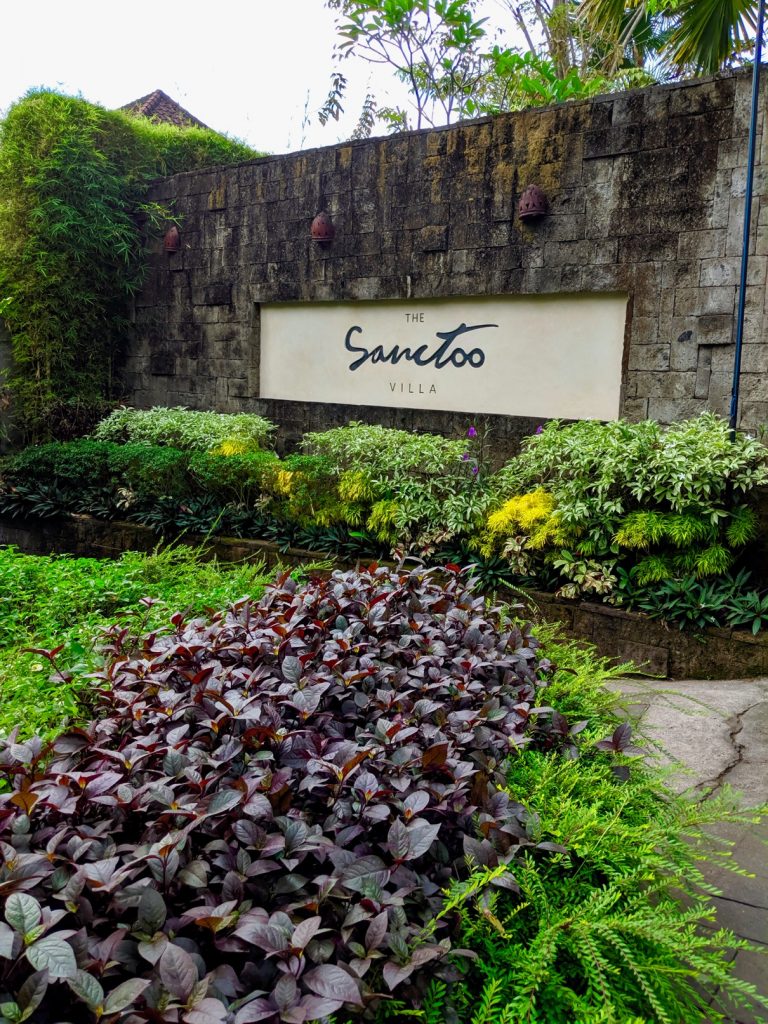 A luxurious stay at the Garden Pool Villa is what we experienced which had every element of what one could ask for. A dim lit room which looked so aesthetic the way it was done, a private pool with an open shower in which one could indulge the way they want and a tempting bathtub with the magical aura around it. Set amidst green pastures, the stay was nothing less than an overindulgence. The open spa with a waterfall was a retreat in the real sense.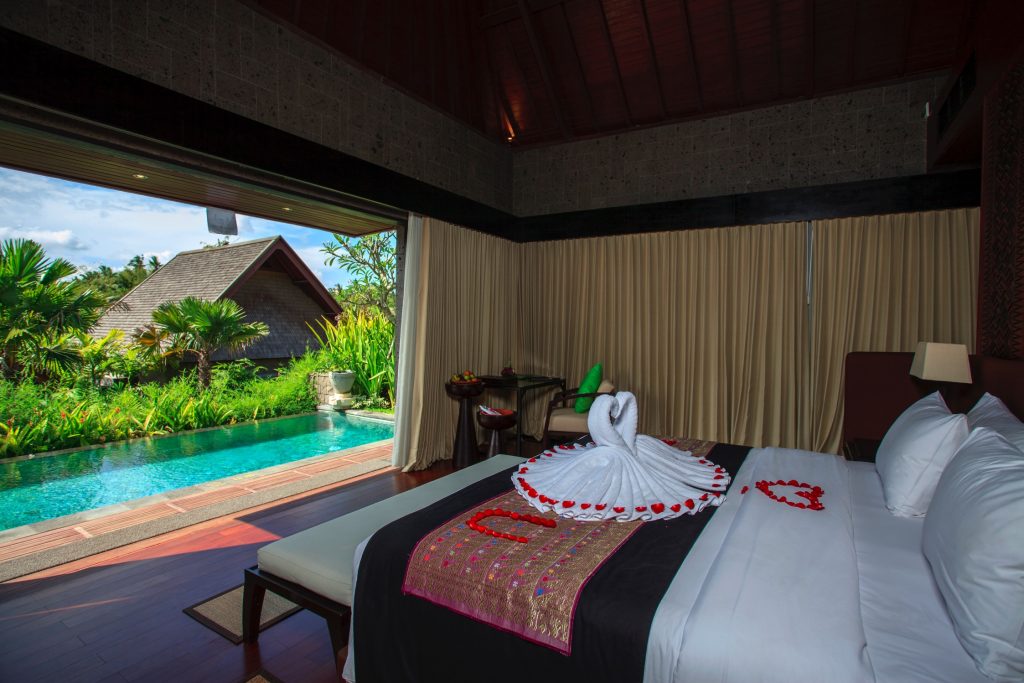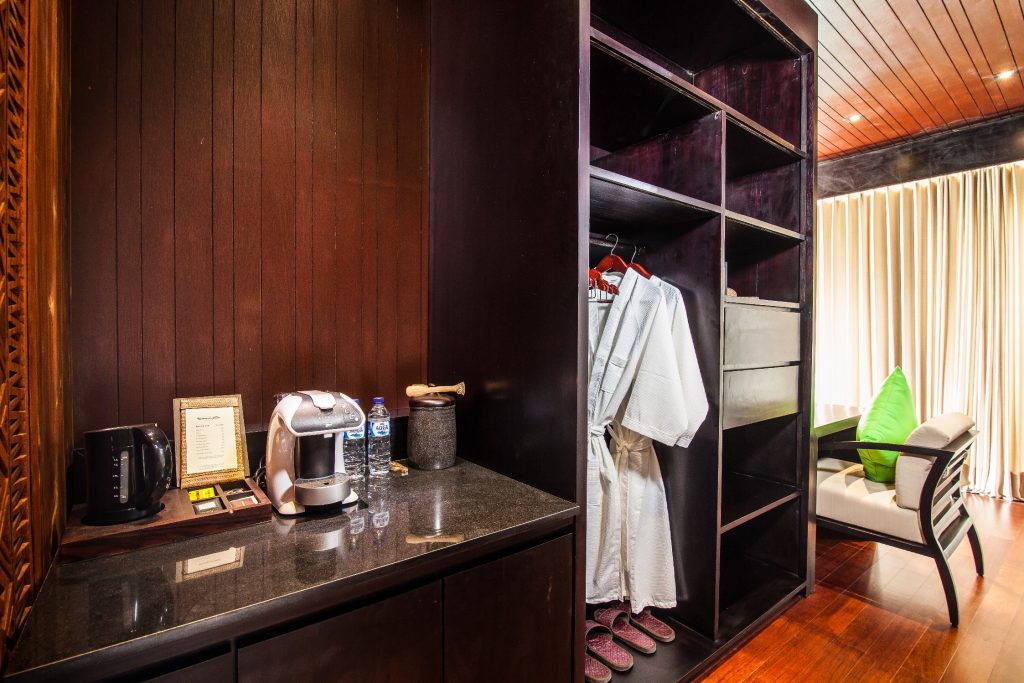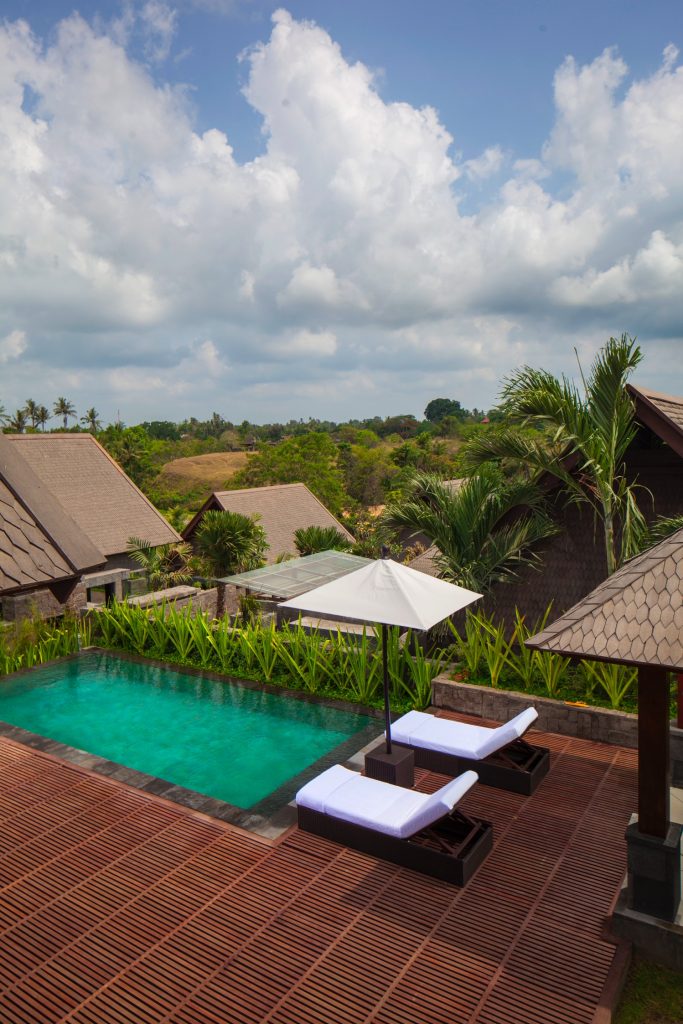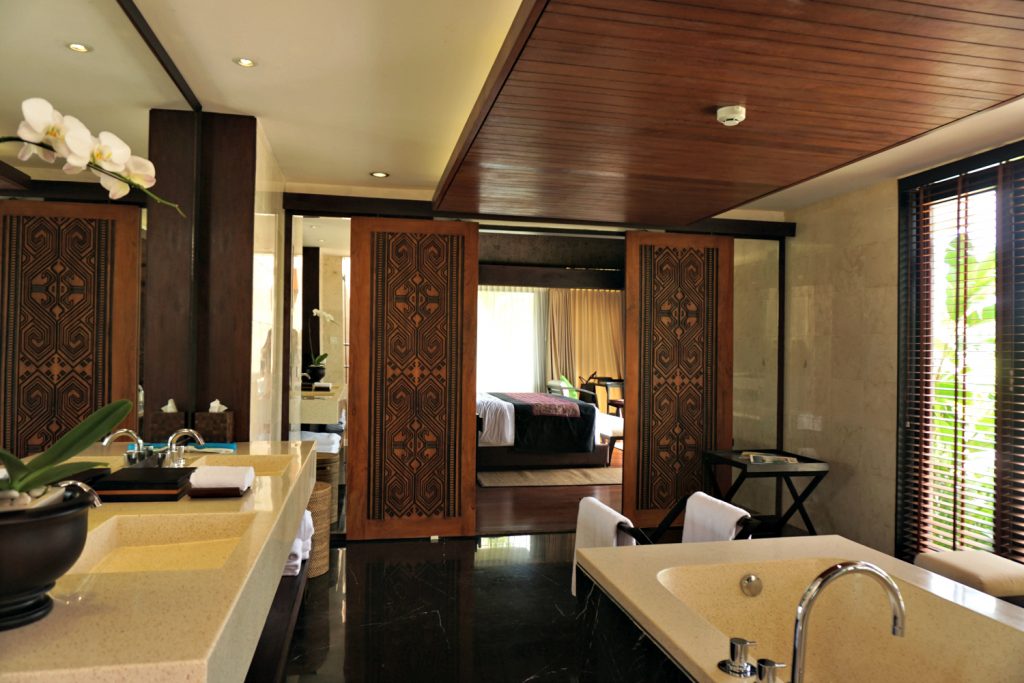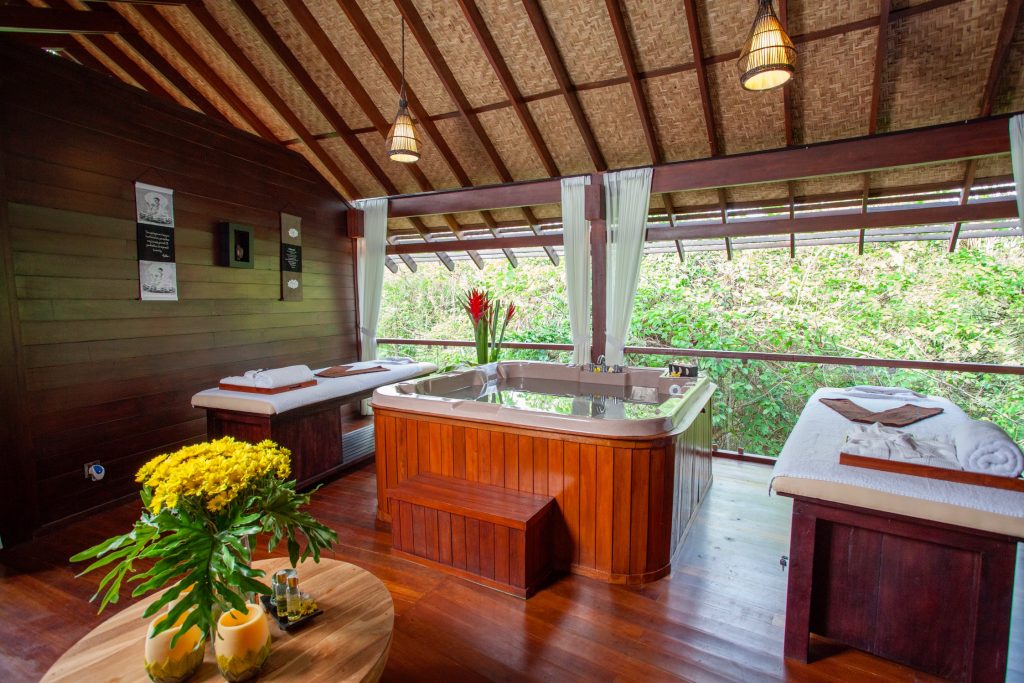 The villa also organized unique experiences for us like Night at the Zoo. So post our check-in and relishing Nasi Goreng at Sanctoo Villa we headed to Night at the Zoo. For this adventure I dressed myself in a Tee, shorts and footwear, all from Woodland. When you are wearing the right outfit, adventures become even more delightful. The signature leaf T with crimson shorts and loafers from Woodland became my ideal outfit for this adventure. Organised by Bali Zoo, we had so much fun with elephants, snakes, deers, kangaroos, lions, sunbears and tigers in their nocturnal habitat- from feeding the lions, tigers, elephants and deers to touching and playing with the deers & kangaroos who loved us too. Taking the snakes on us was another adventure and experience altogether! This expedition can also be booked independently from Bali Zoo (ours was included in The Sanctoo Villa package).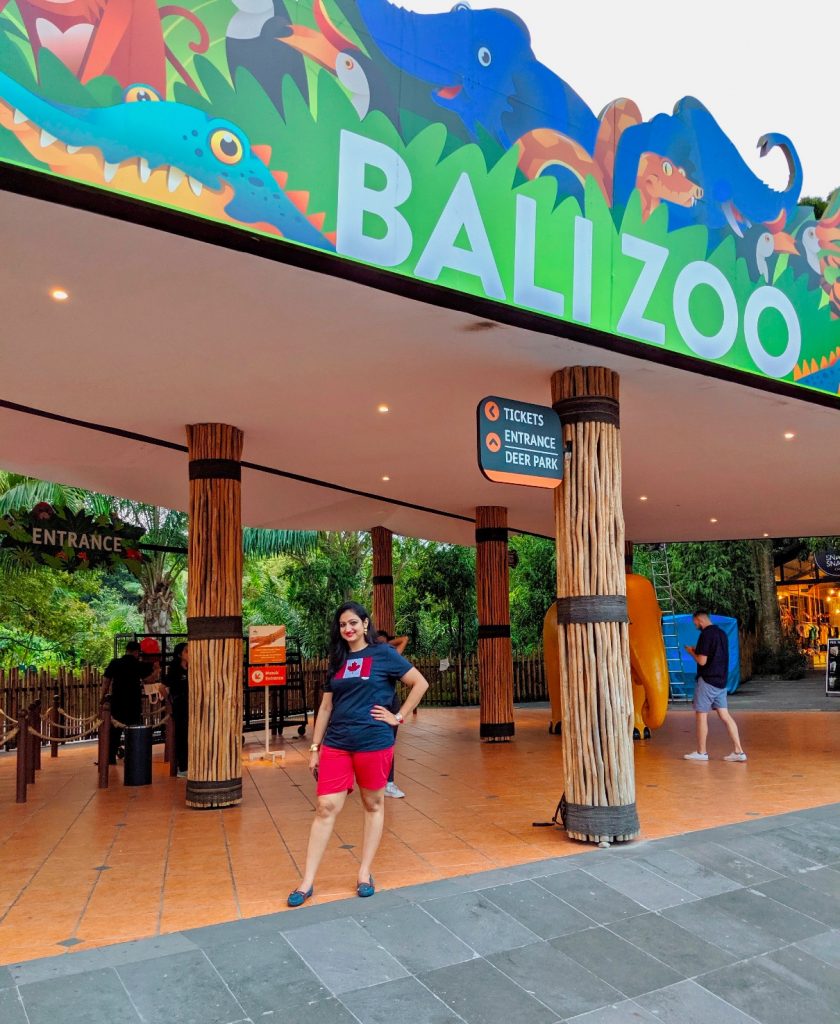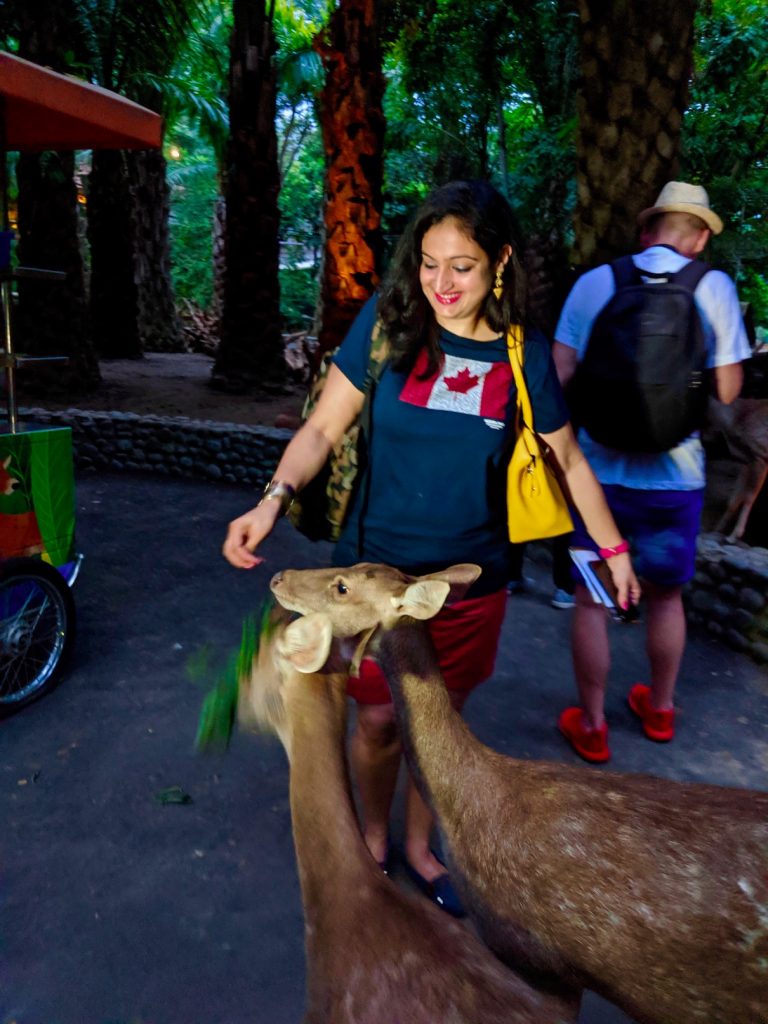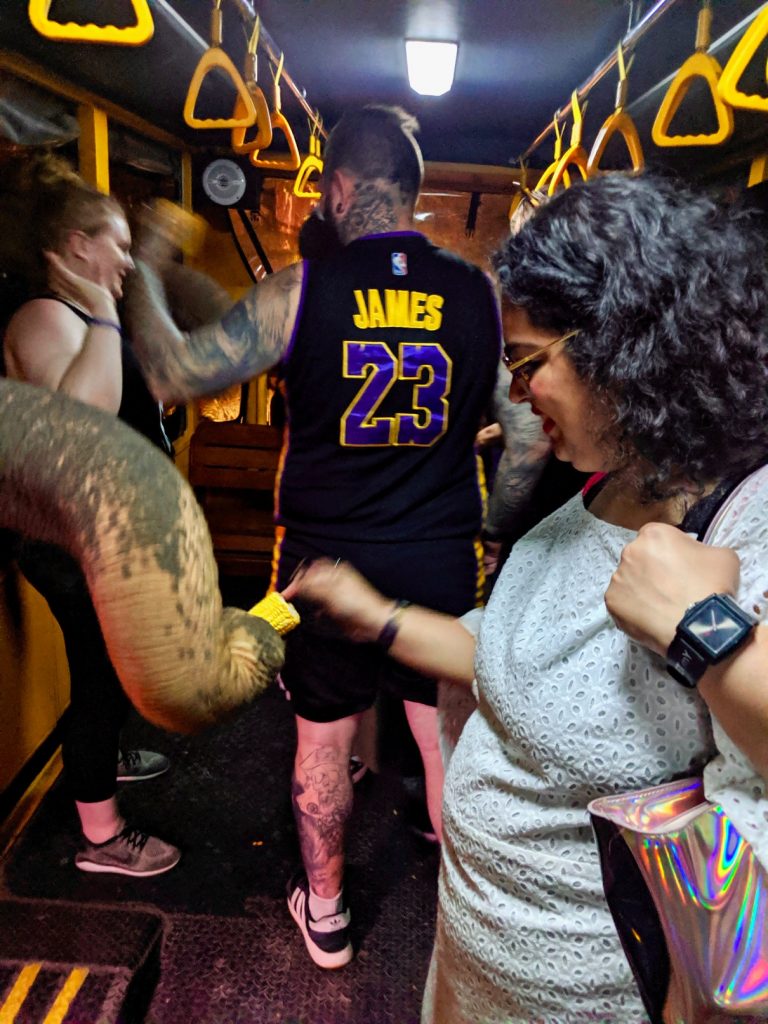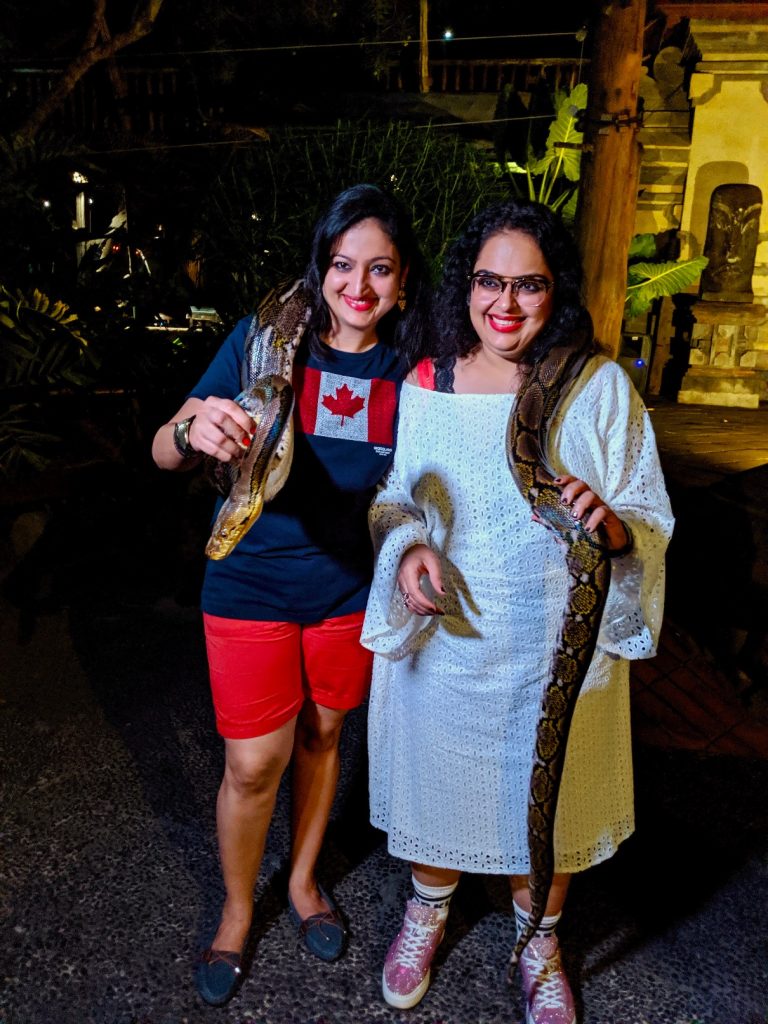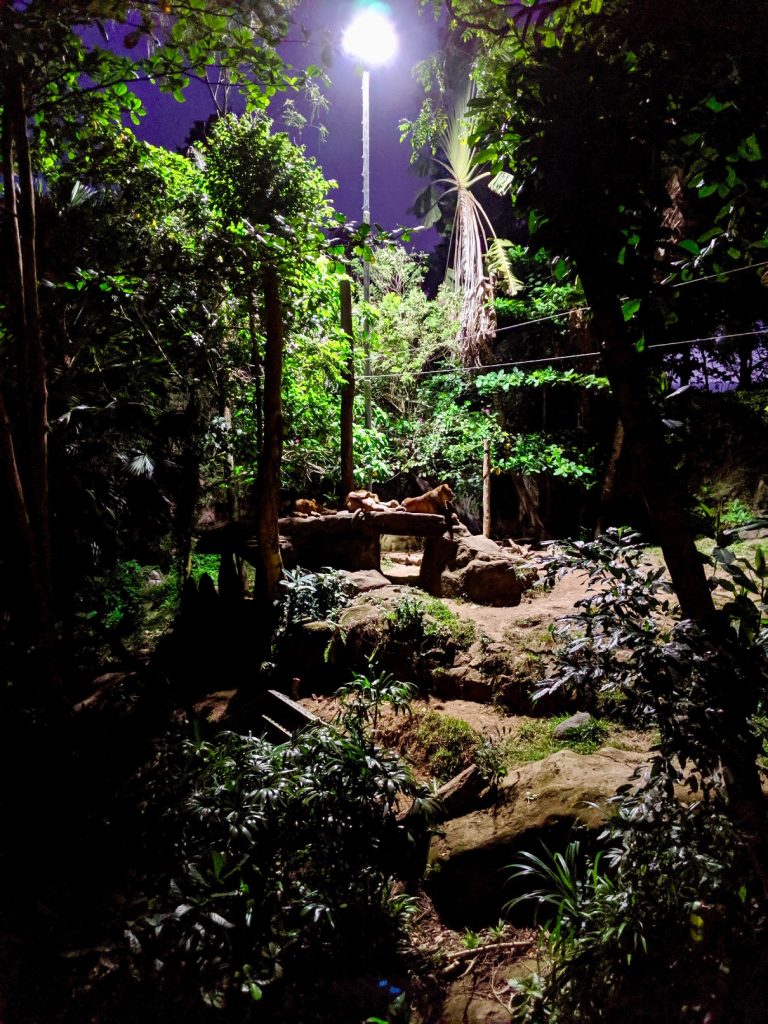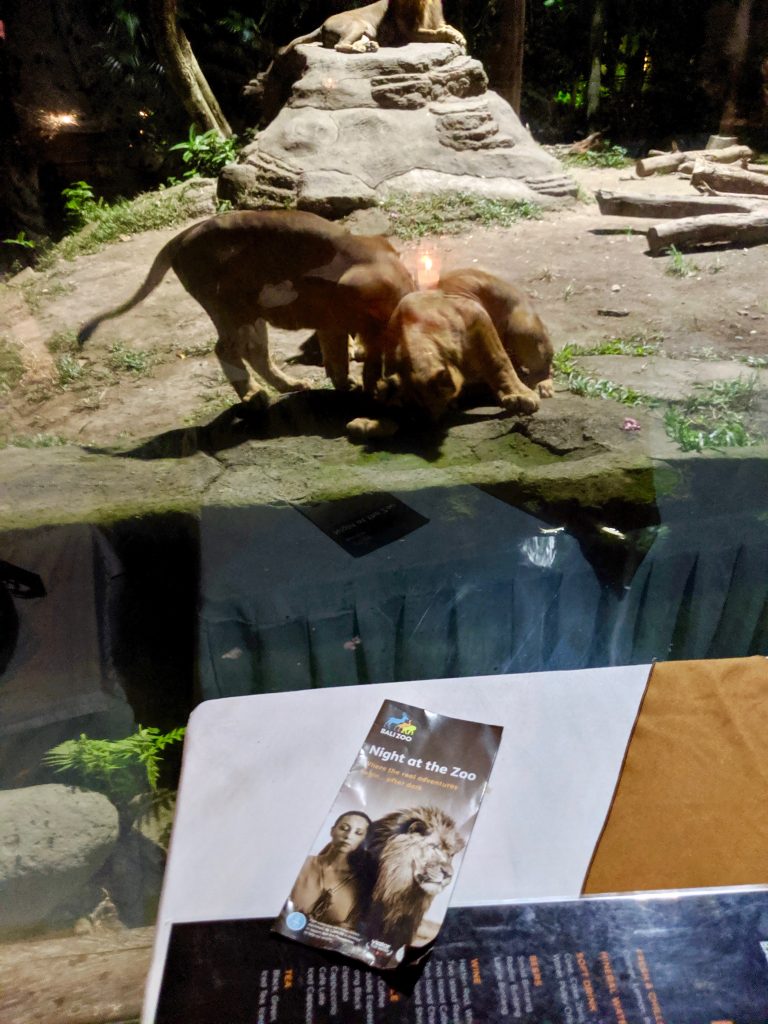 The night continued and we had dinner buffet at WANA Restaurant which was located in the middle of Bali Zoo where we also had Indian cuisine like Butter Chicken and Rumali Roti along with other delicacies. We were so delighted to find Indian food in a foreign land. Another exciting adventure was the Fire Dance in the end where Nidhi danced too and had lots of fun on the stage with the artists. It was such a wonderful feeling as well as a thrilling adventure. This experience is definitely a must in Bali!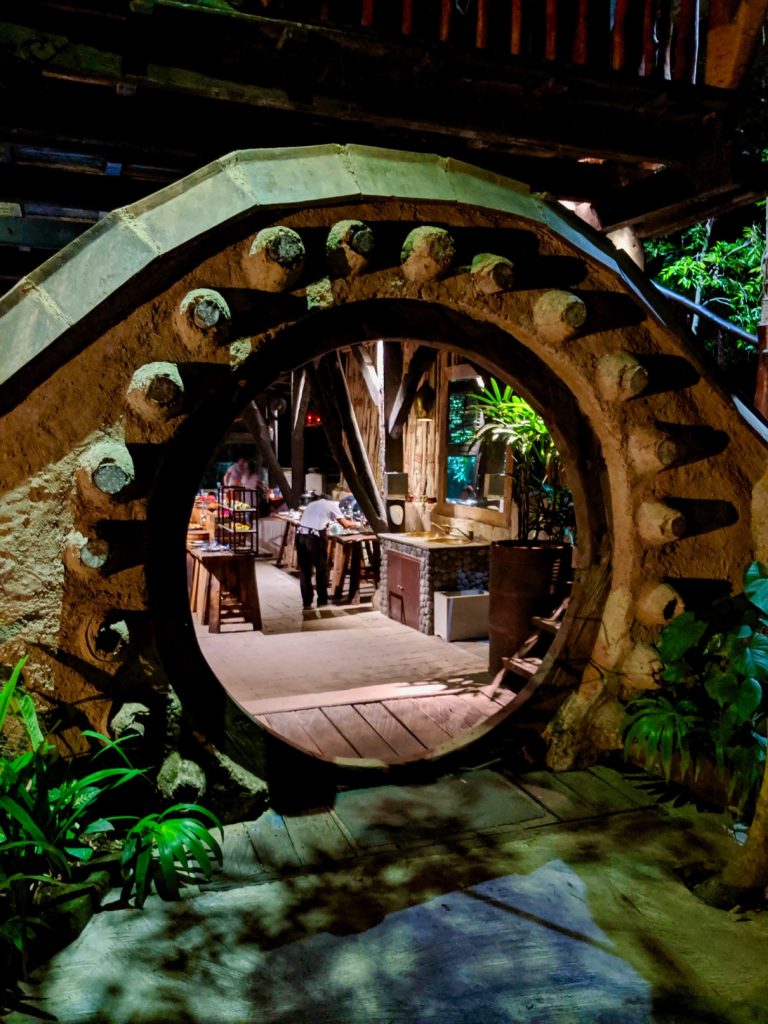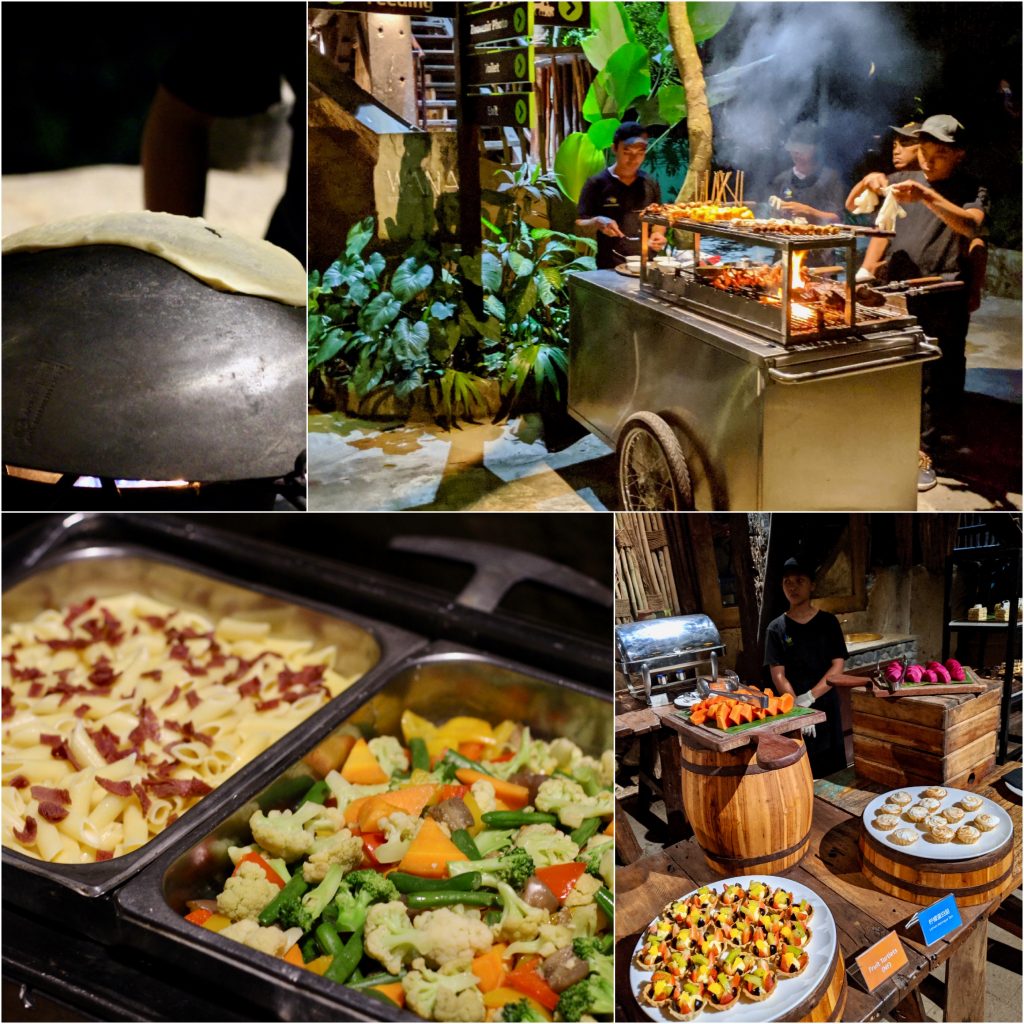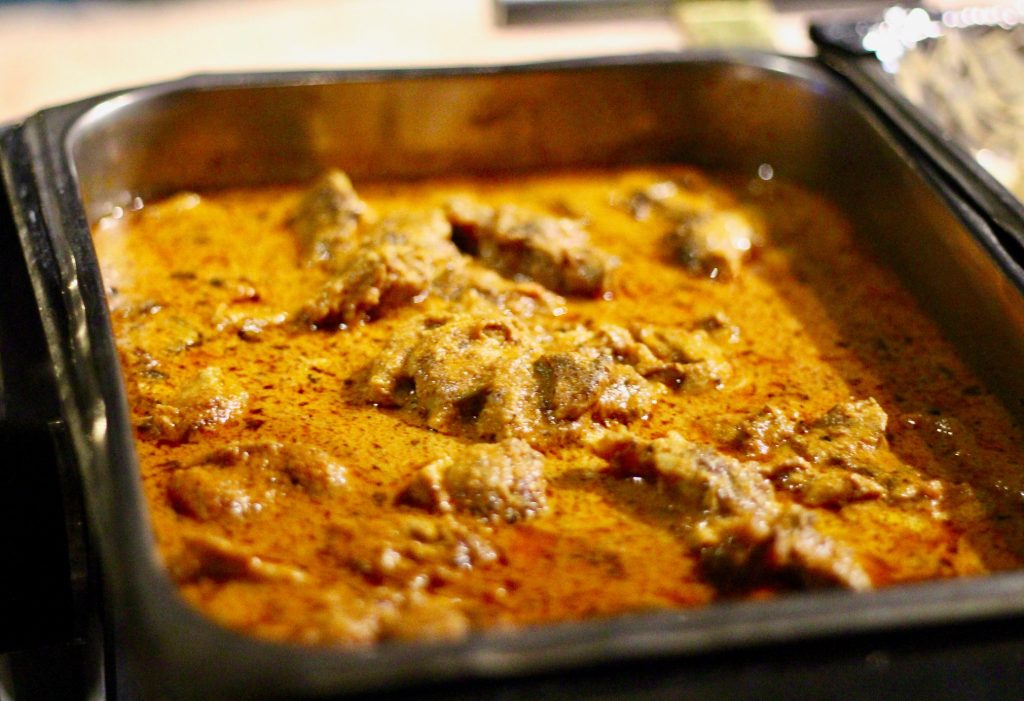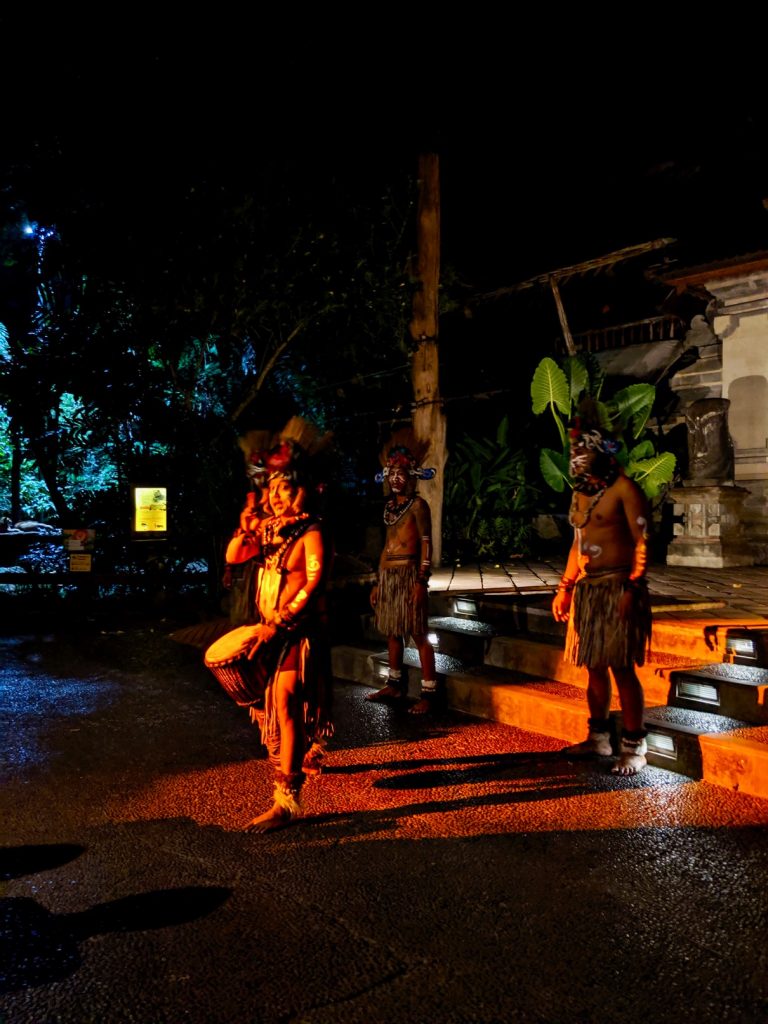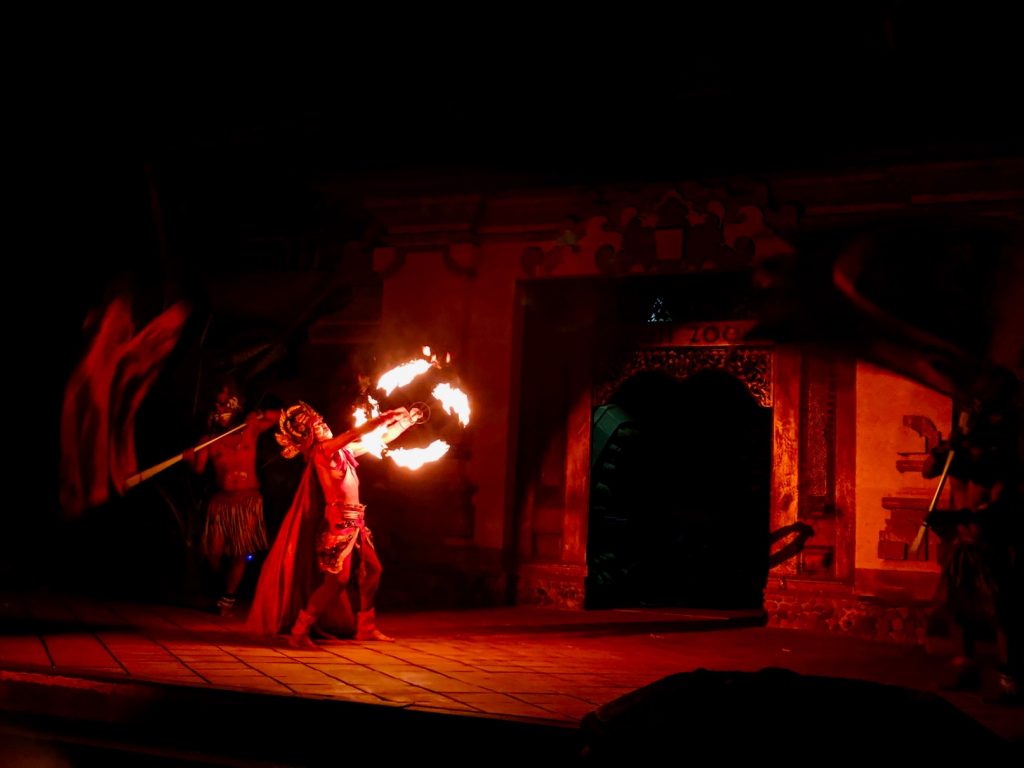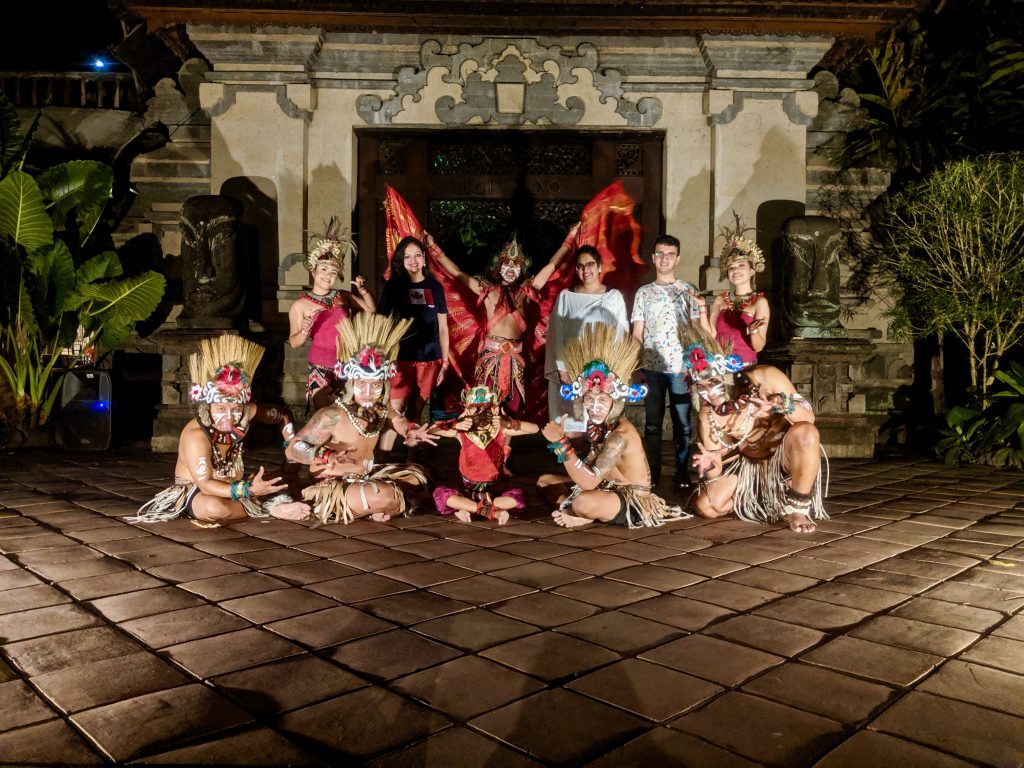 A good night sleep and waking up to chirping birds was a memorable experience. We freshened up and headed to Bali Zoo for one of the most exciting experiences ever- a Breakfast with Orangutans! A lavish breakfast spread, nature, orangutans and colourful chirpy birds is how I saw my morning scene. It was such an incredible experience feeding the elephants, getting clicked with Orangutans and getting clicked with colourful birds on us. The breakfast was lavish and had everything from sausages to donuts to omlettes to Nasi Goreng, Noodles, Bacon, pancake, fritters, fruit and much more.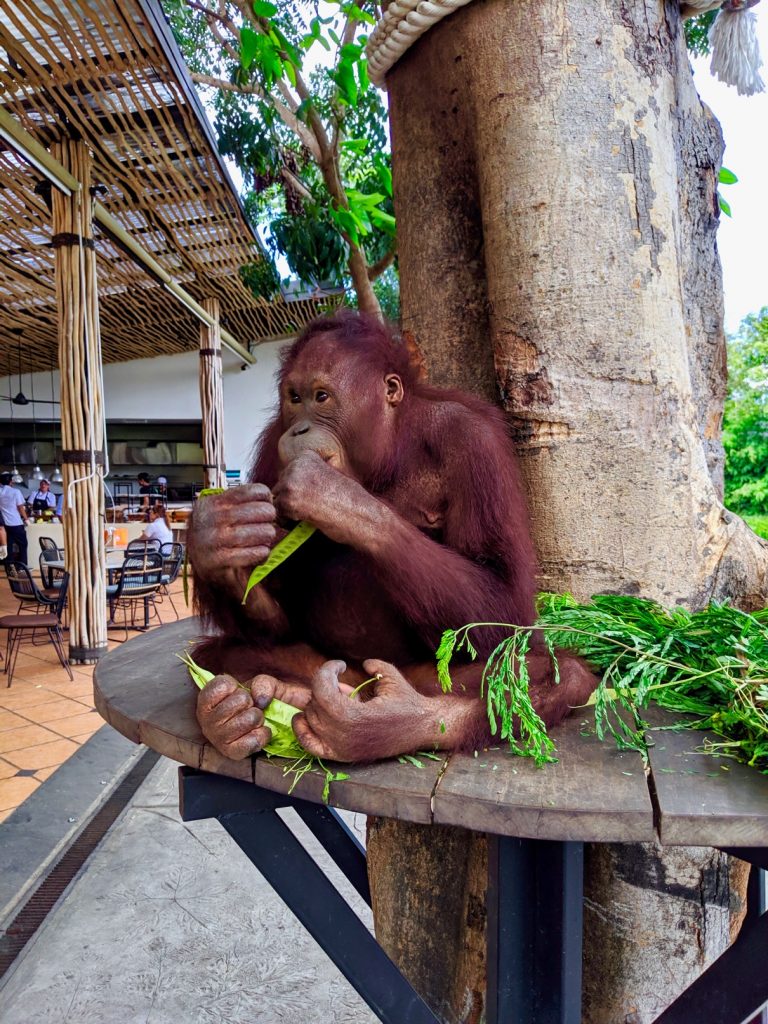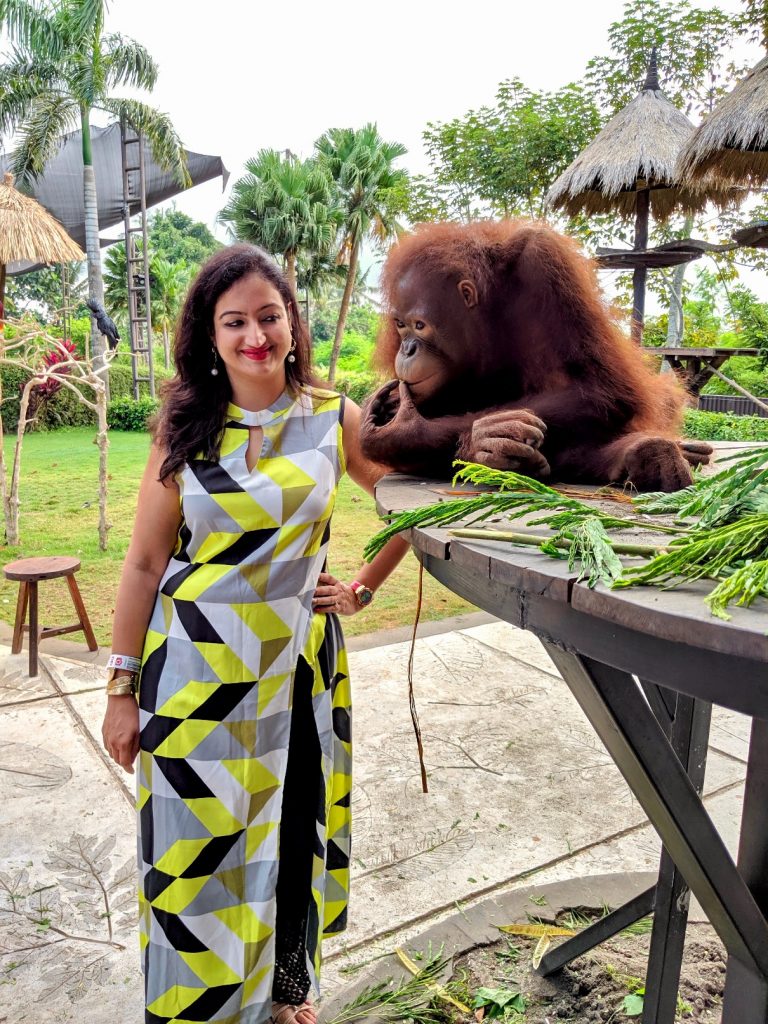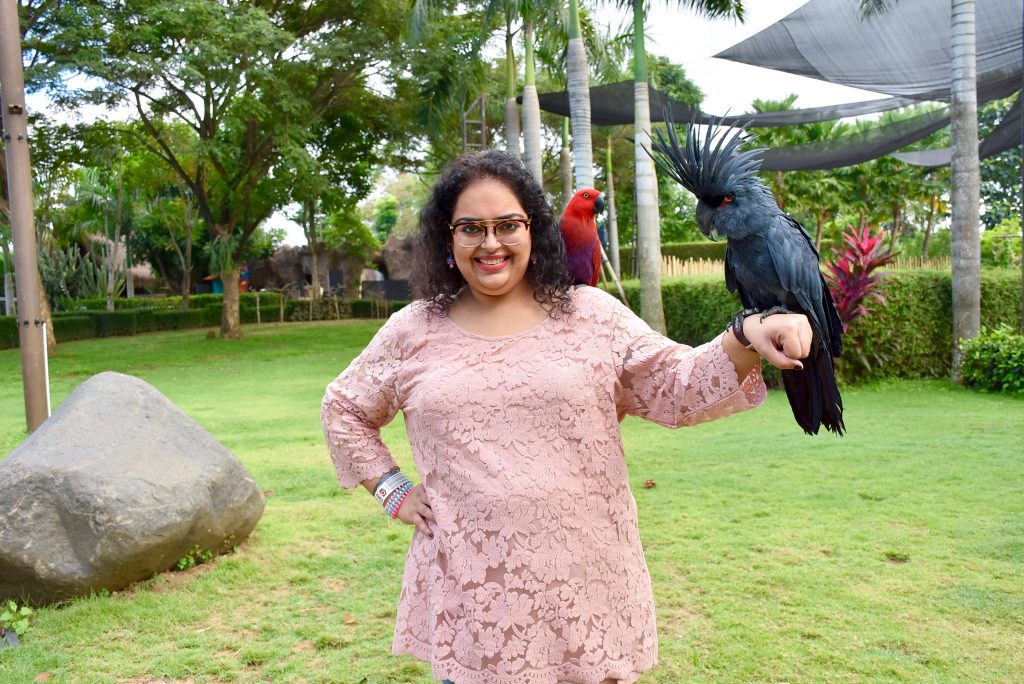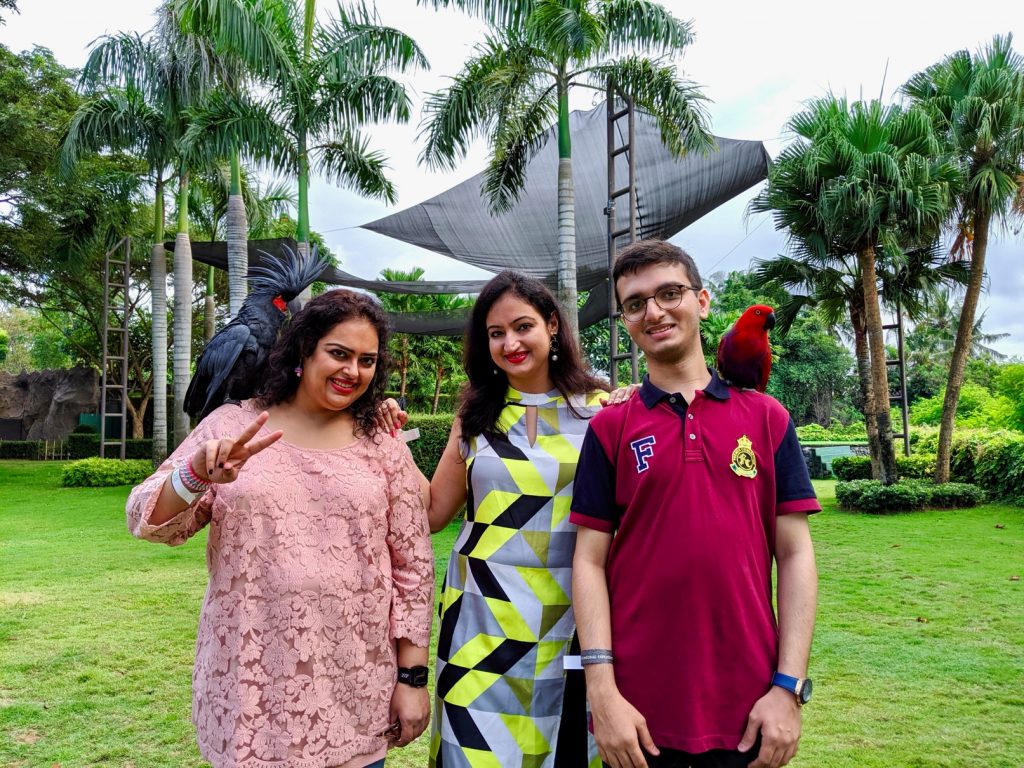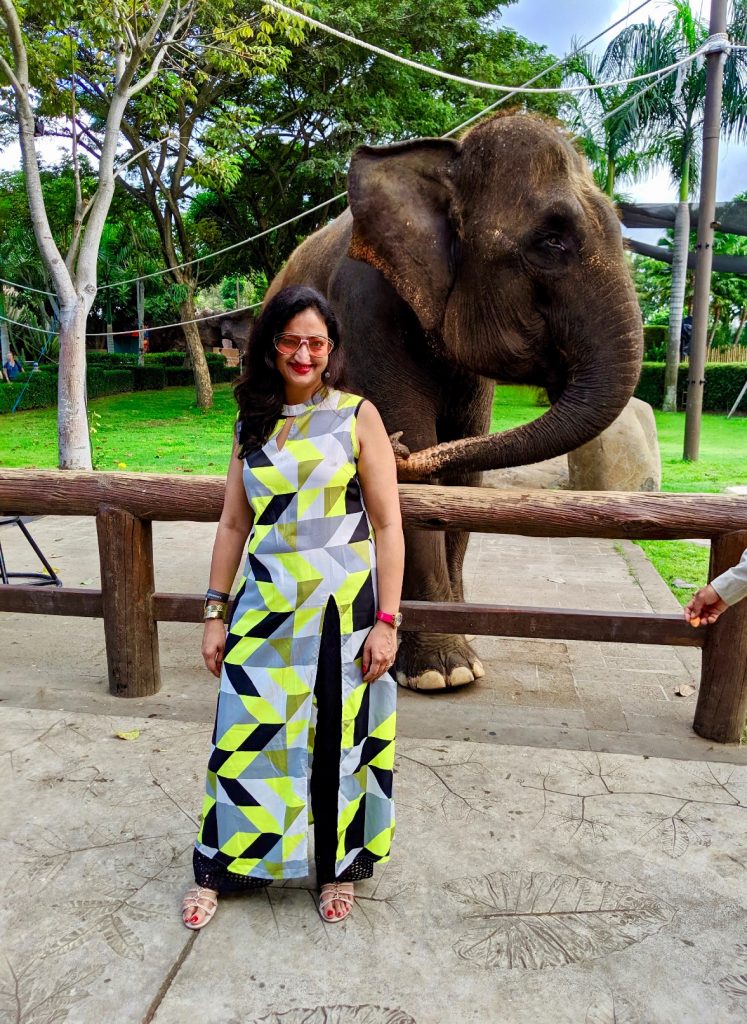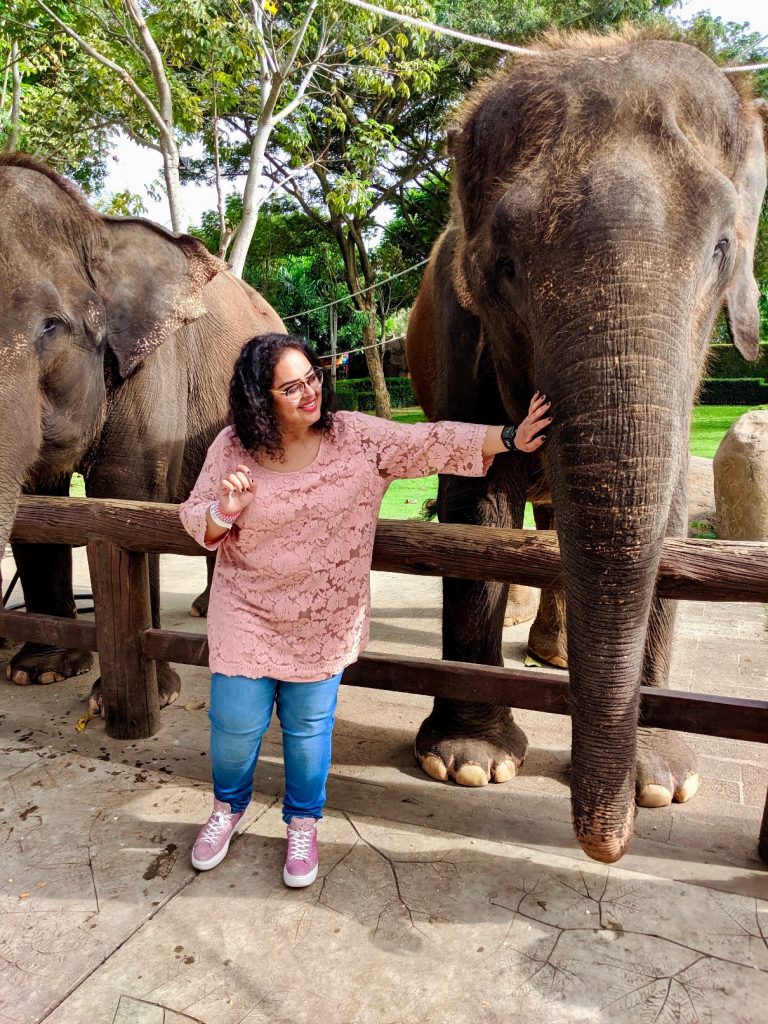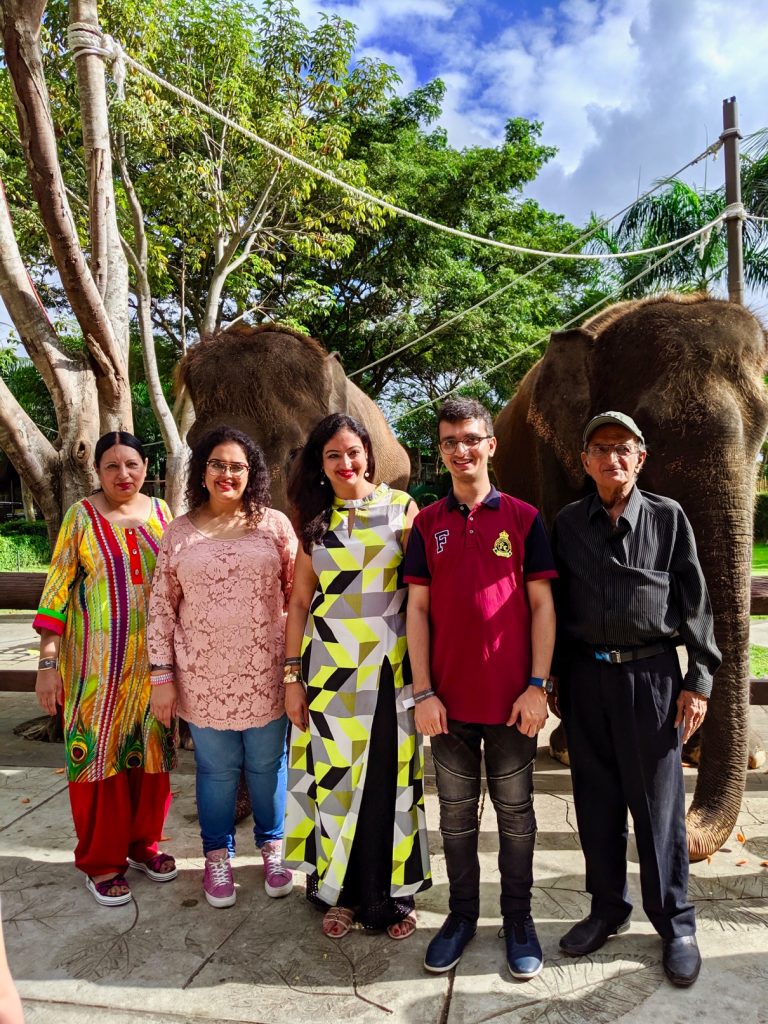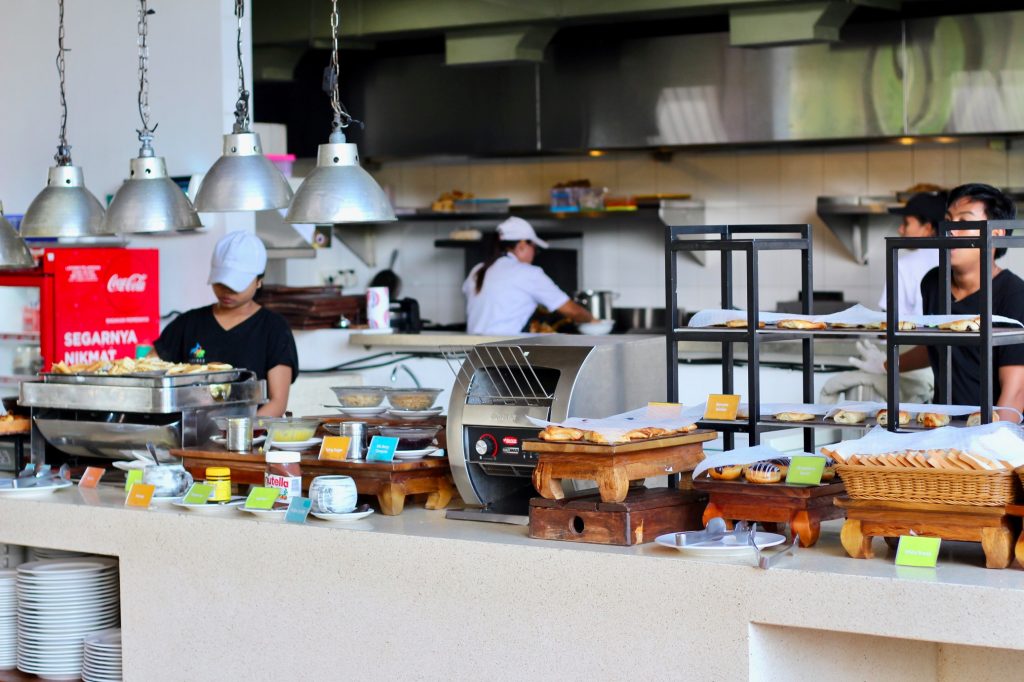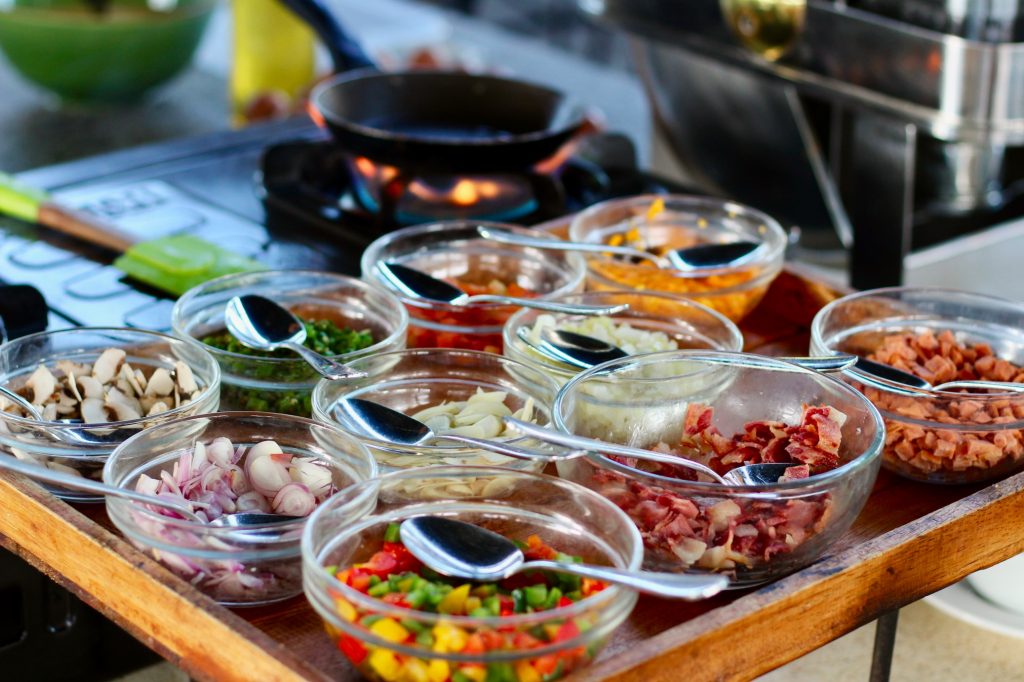 Post this we headed to our villa at Sanctoo Villa to freshen up and adore the view. It was time to head out but before that another adventure was waiting for us. We sat in the double decker bus and went for a stroll to Bali Zoo and got the opportunity to feed the tiger. It was so daring when the fierce animal pounced upon its food. We also met our other friends- from python to macao and lions too. Our stroll ended at WANA restaurant where we had yummy Indian food- Biryani, paneer, dal and chapati.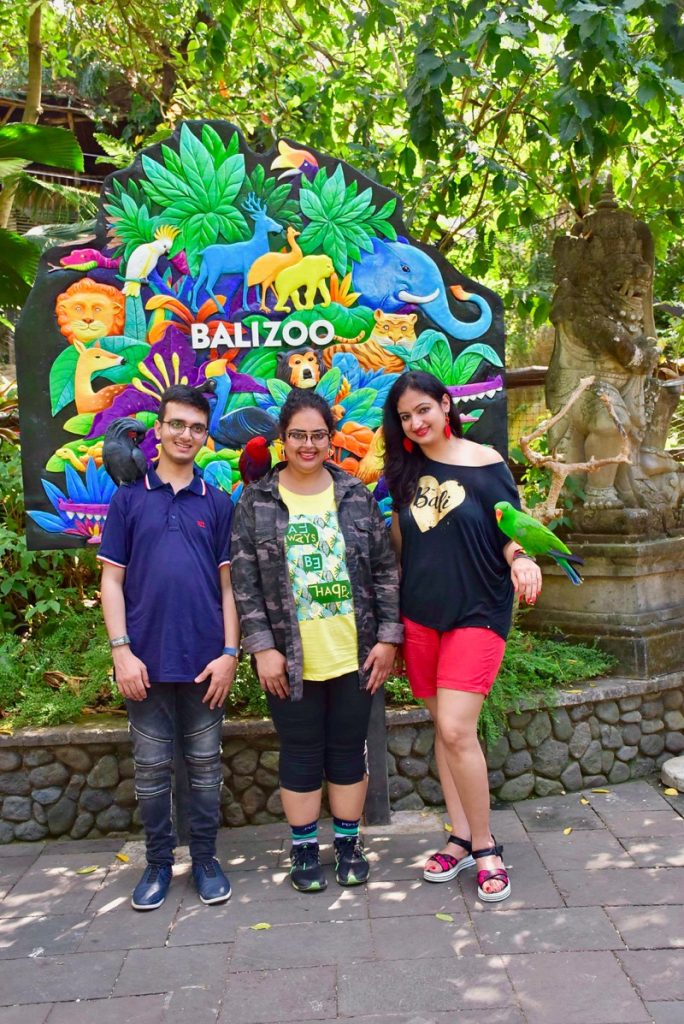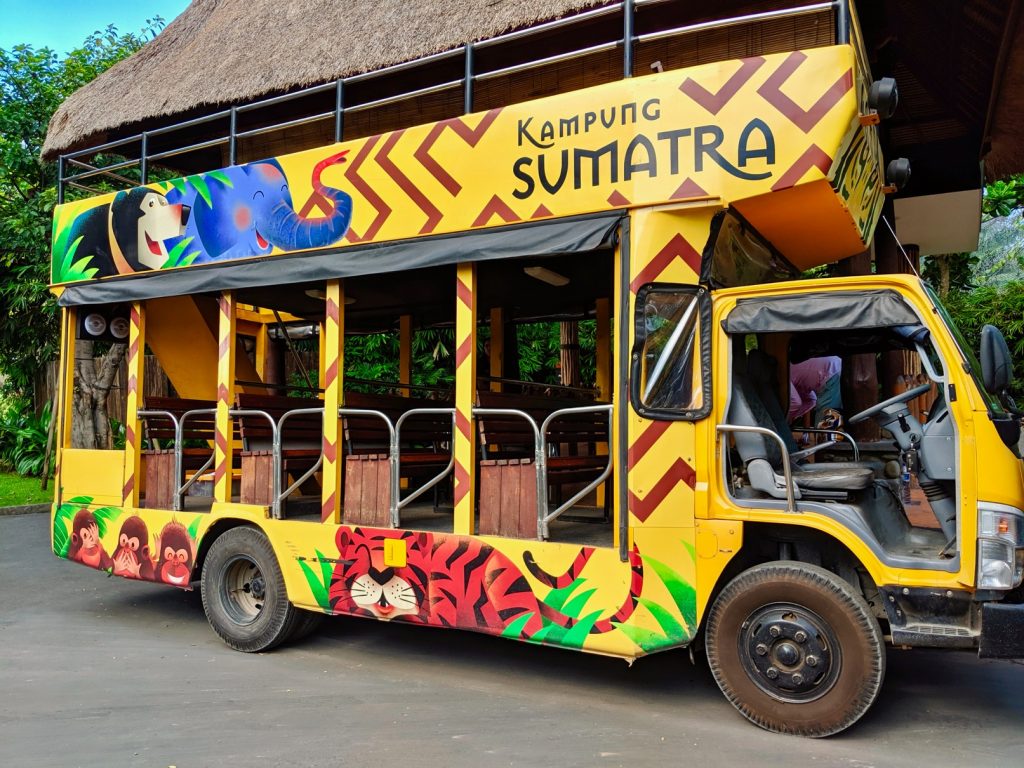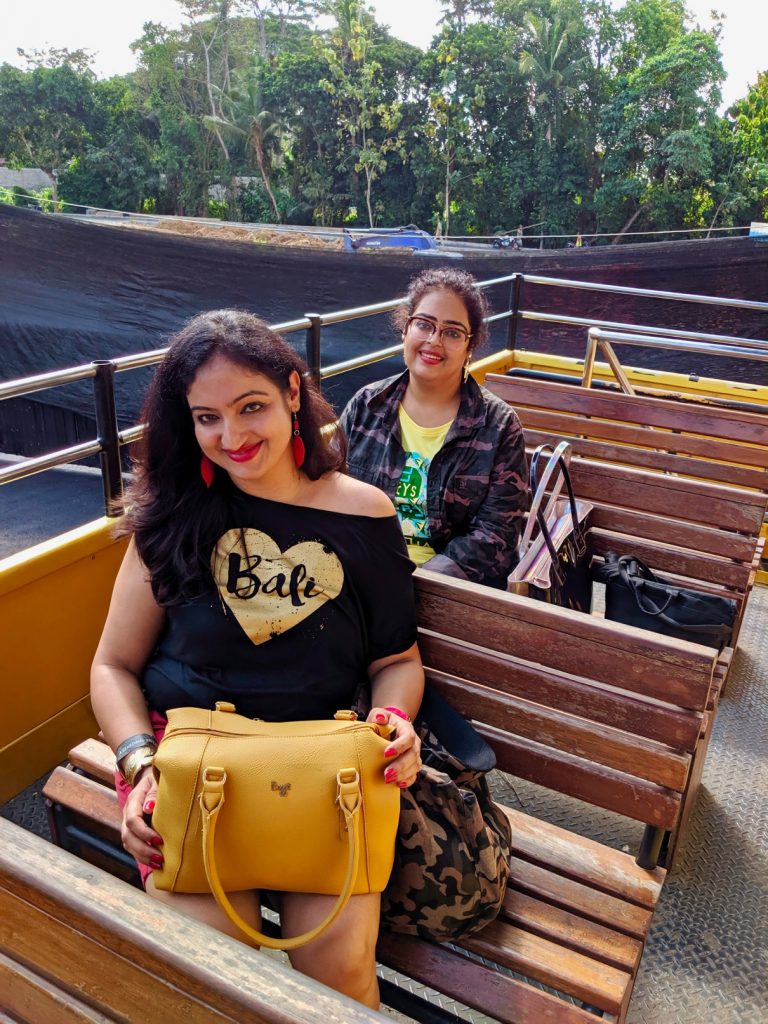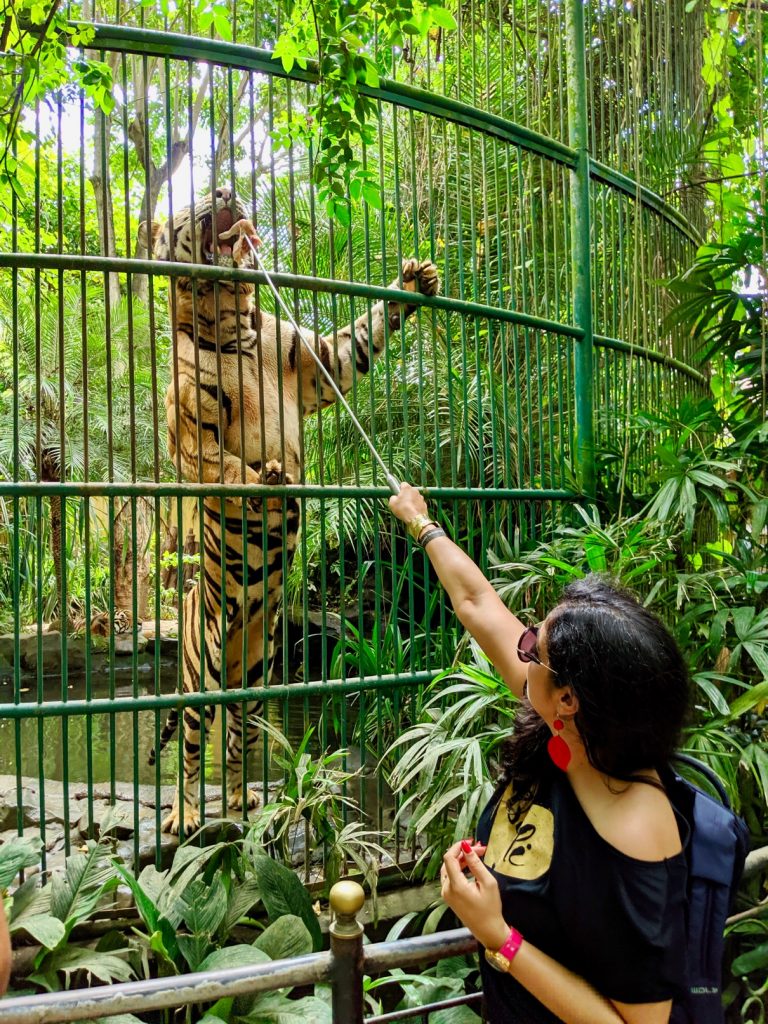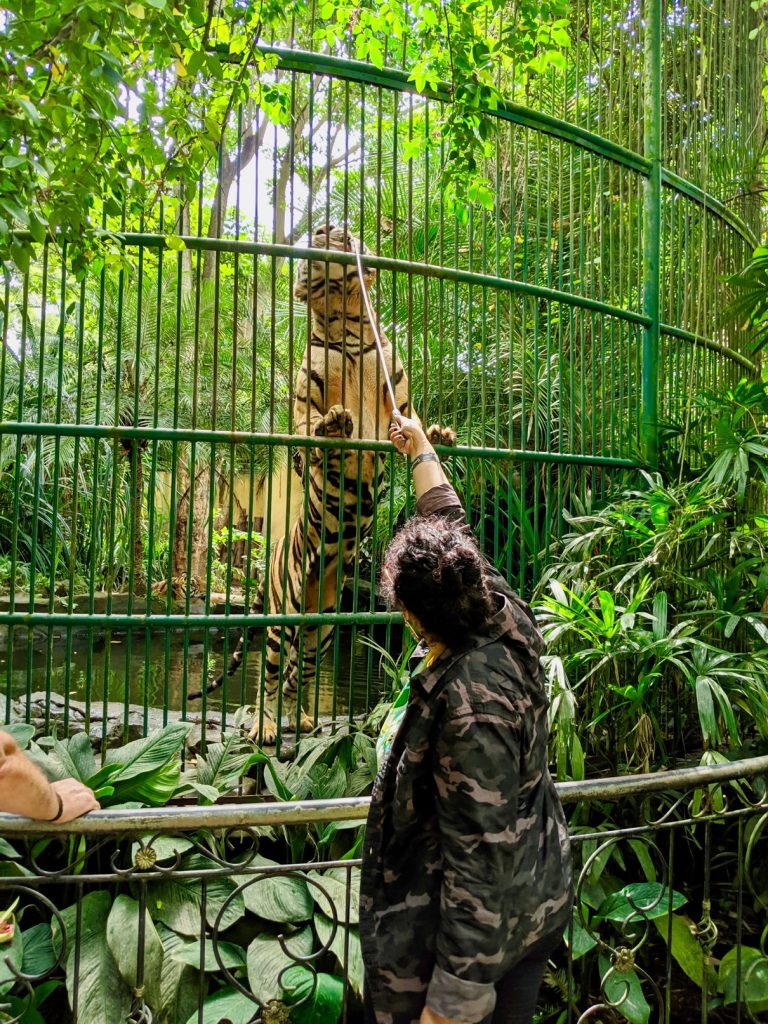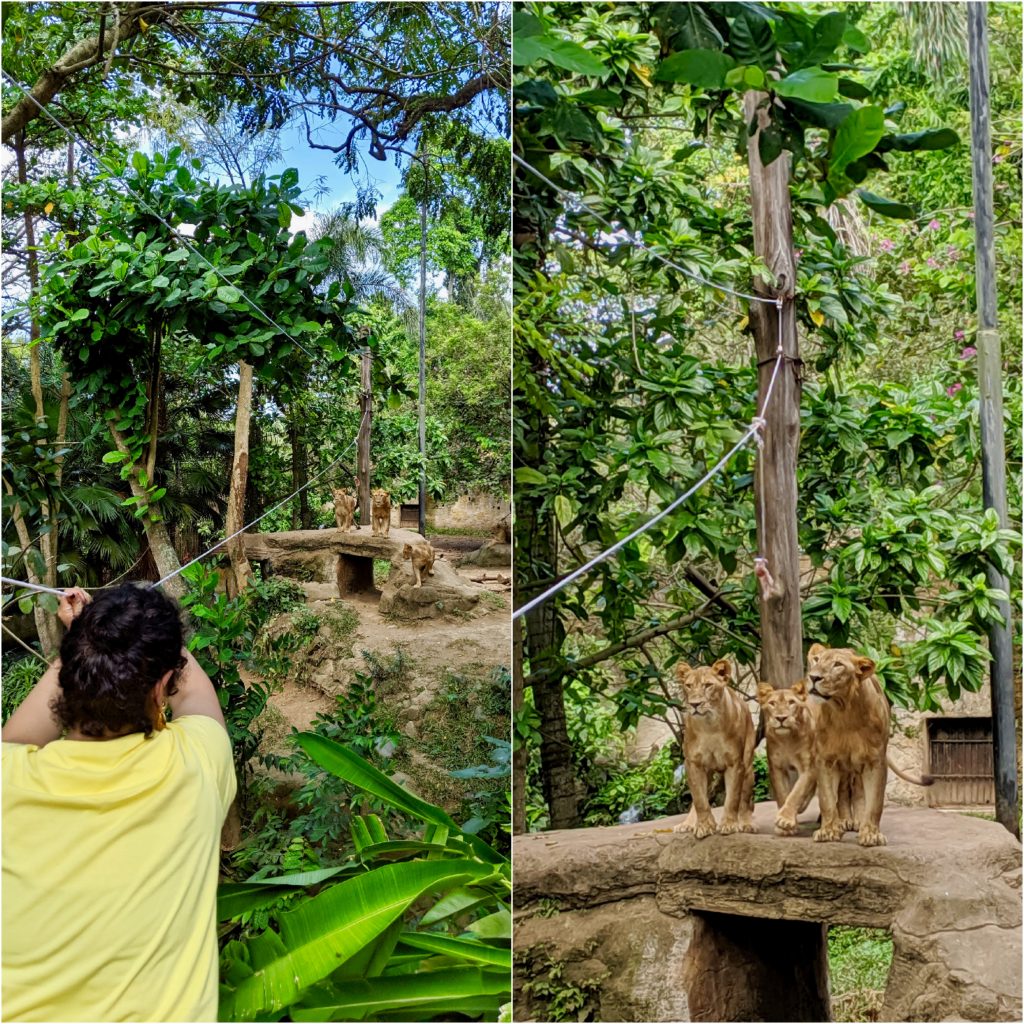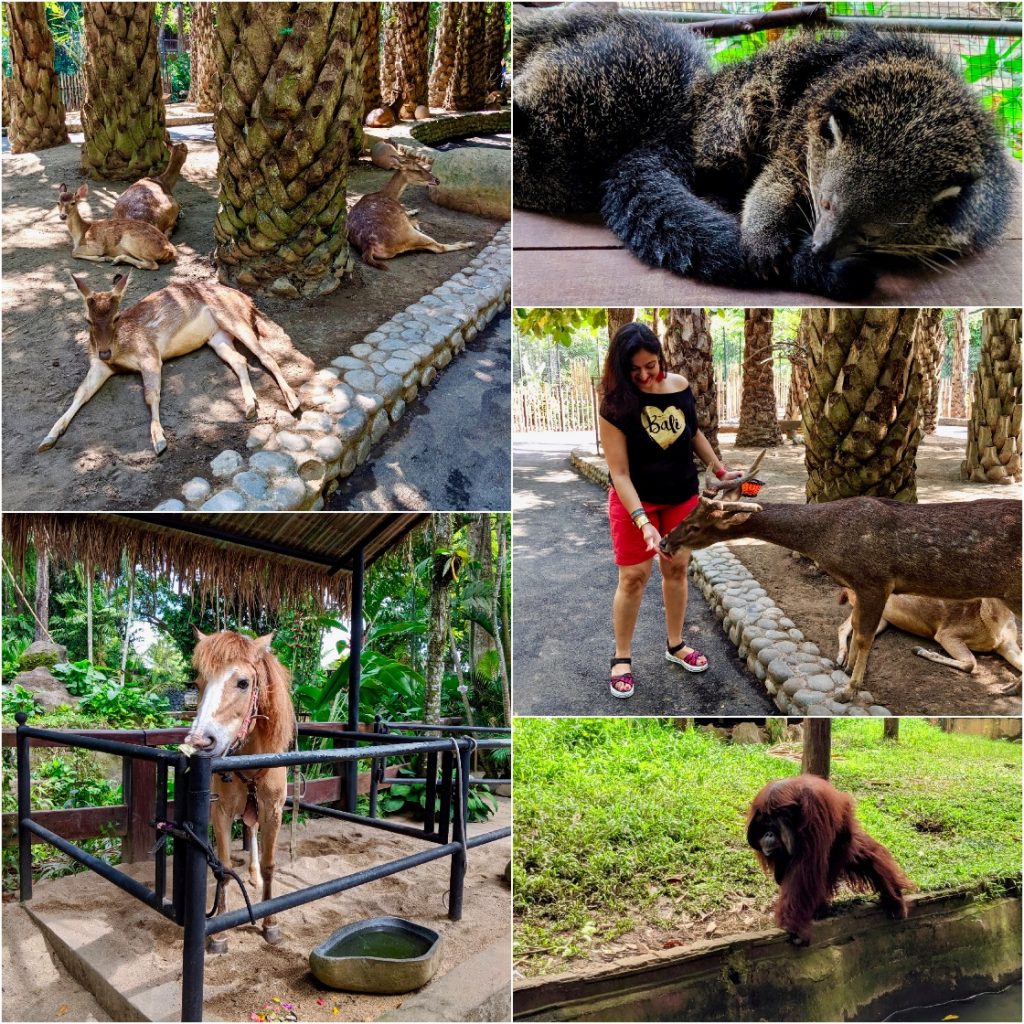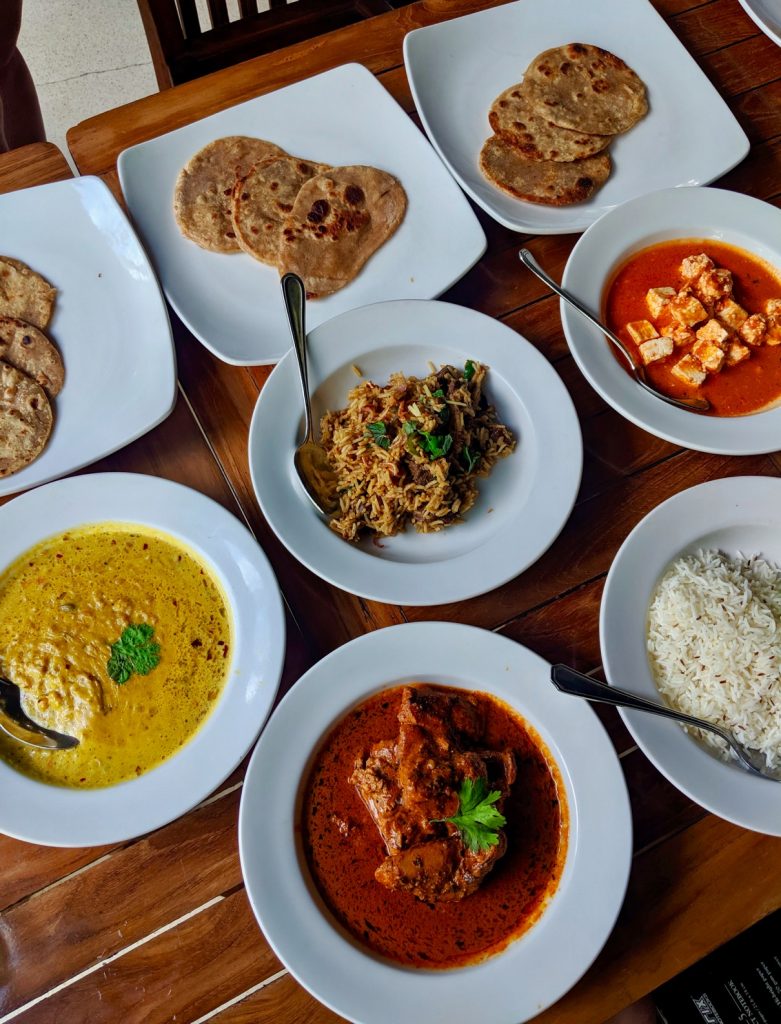 Post our yummy meal experience, our pick up from Sanura Tours & Travels had arrived and we headed for our sightseeing. Our first stop was Tegenungan Waterfall. One of my best experiences in Bali was this waterfall. One needs to buy a ticket worth 20,000 Indonesian Rupiah and take the steps down to the waterfall. A thunderous waterfall which leaves droplets splattering on your face. It was just amazing! The rocks are a little slippery and one needs to be careful and needs the right footwear. I wore crisscross sandals from Woodland which had the perfect base for the rocky terrain. For my outfit, I wore crimson shorts from Woodland and a T shirt I got from Bali Tees. We had a great time taking pictures at various points from the Bird Nest to the waterfall. If you don't want to go down, then you can also take a picture from the top which offers a beautiful landscape of the waterfall. After spending a lot of time at the waterfall, we headed to our next spot.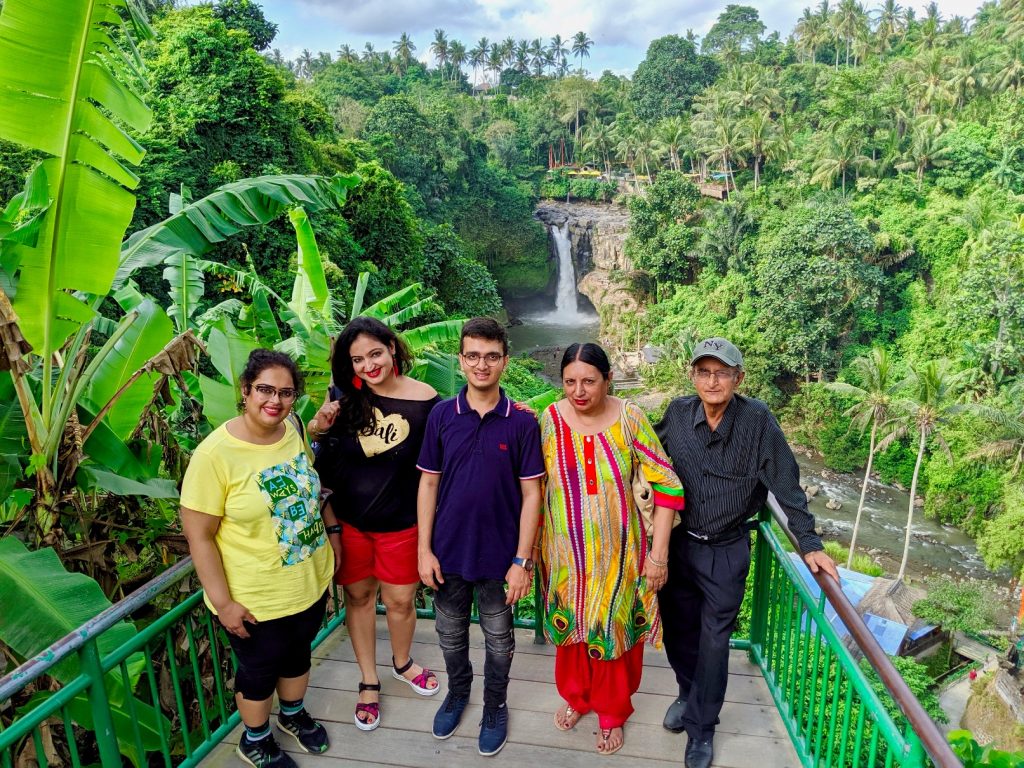 In an Island full of beautiful beaches how can we stay away from getting the perfect beach slippers. And hence we headed to Panama Bali. The brand deals in all kinds of best, imported and high quality flip flops and beach slippers offering a wide range, which are very funky and classy with rubber grips. The range includes some limited edition pieces and some come with anti-breakage protection rings inside them. These were required for our beach spots which you would read ahead.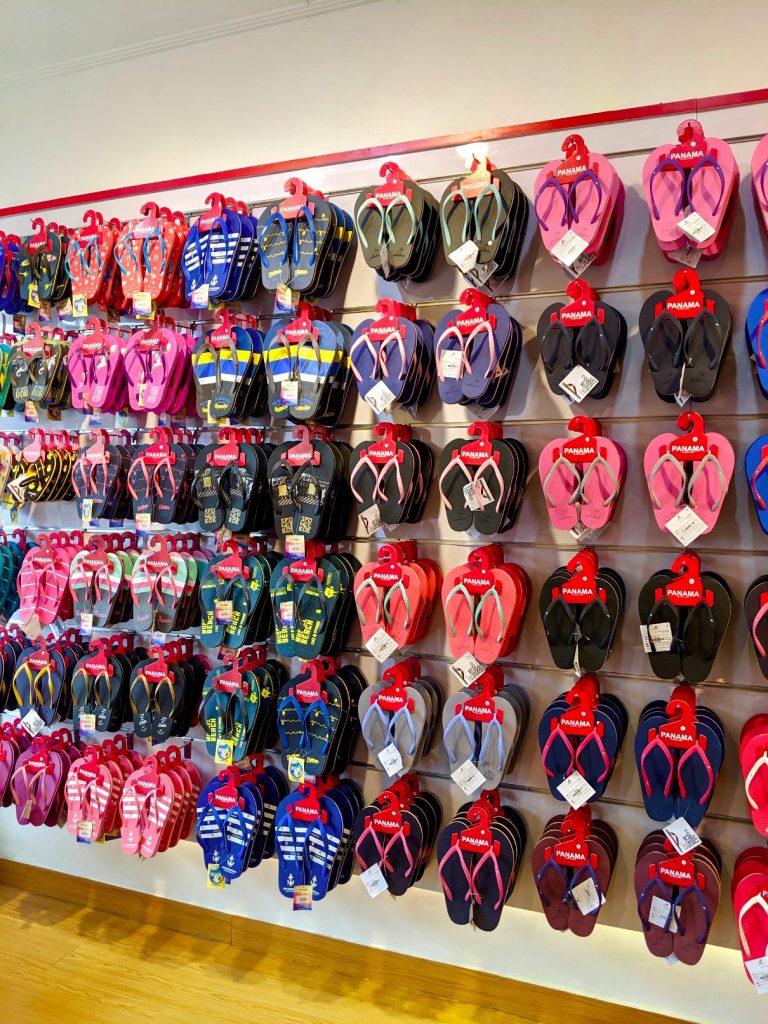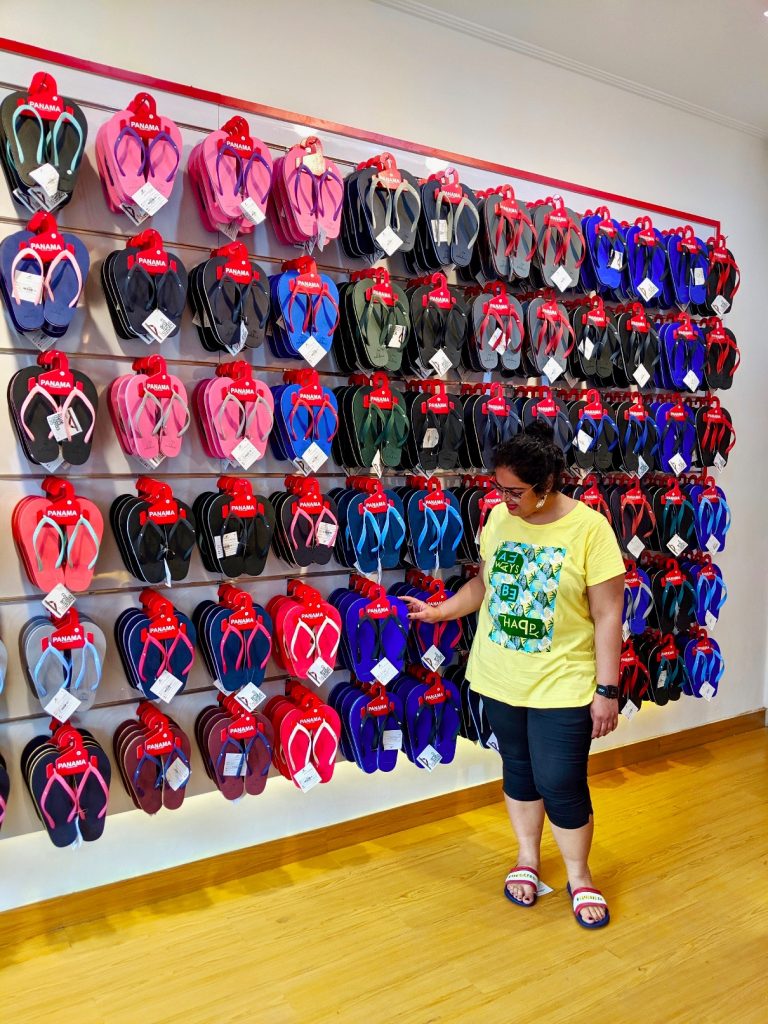 We also went to the famous Ubud Art Market and bought pretty handbags and windchime from there. The vibrant market retails everything from clothes to jewellery to bags, souvenirs, footwear, gifting options and much more. Be sure to bargain a lot! We also got a glimpse of the Royal Palace from outside but didn't go inside.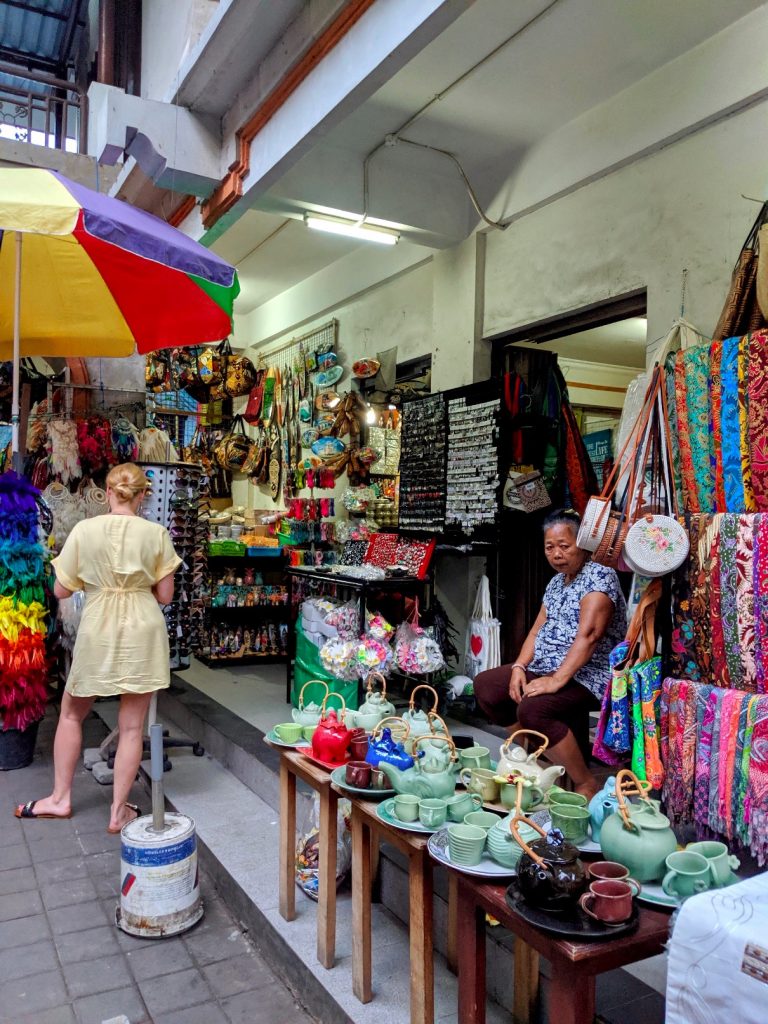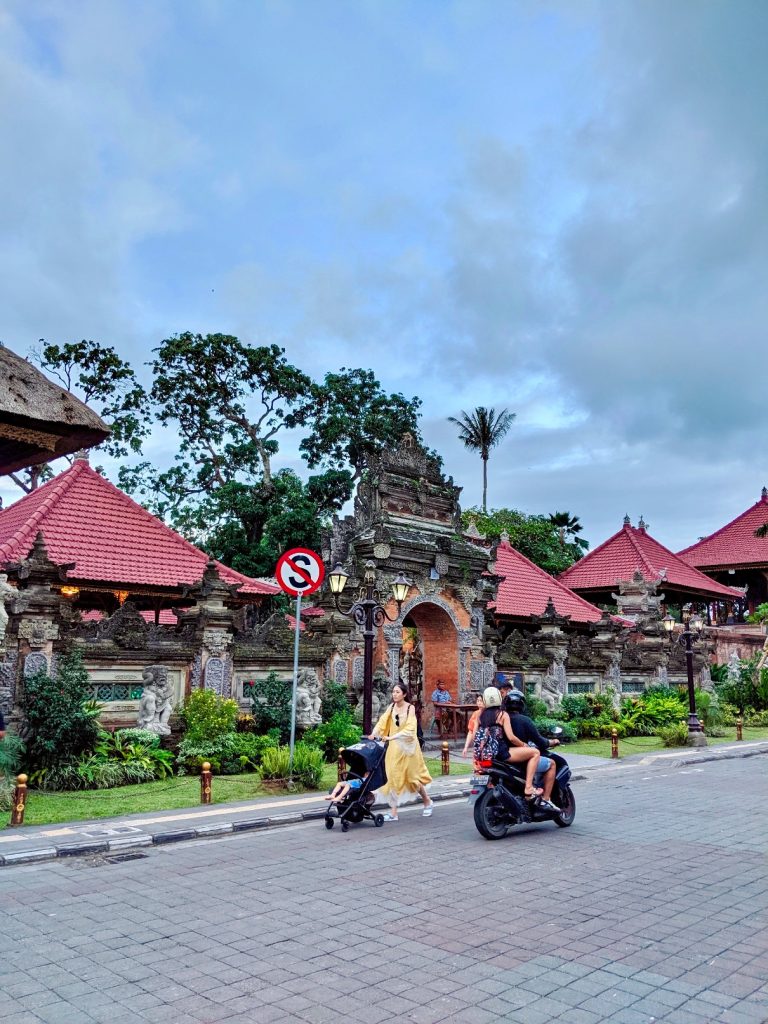 Located at Ubud, we also visited a cute little boutique called 'By Rayline' owned by women entrepreneur Ray who loves fashion. The store stocks dresses, women wear, accessories in different colours and patterns which were high quality and very fashionable & trendy. With different trends from stripes to florals to polkas, the variety had something for everyone supporting beauty and defining everything that surrounds it.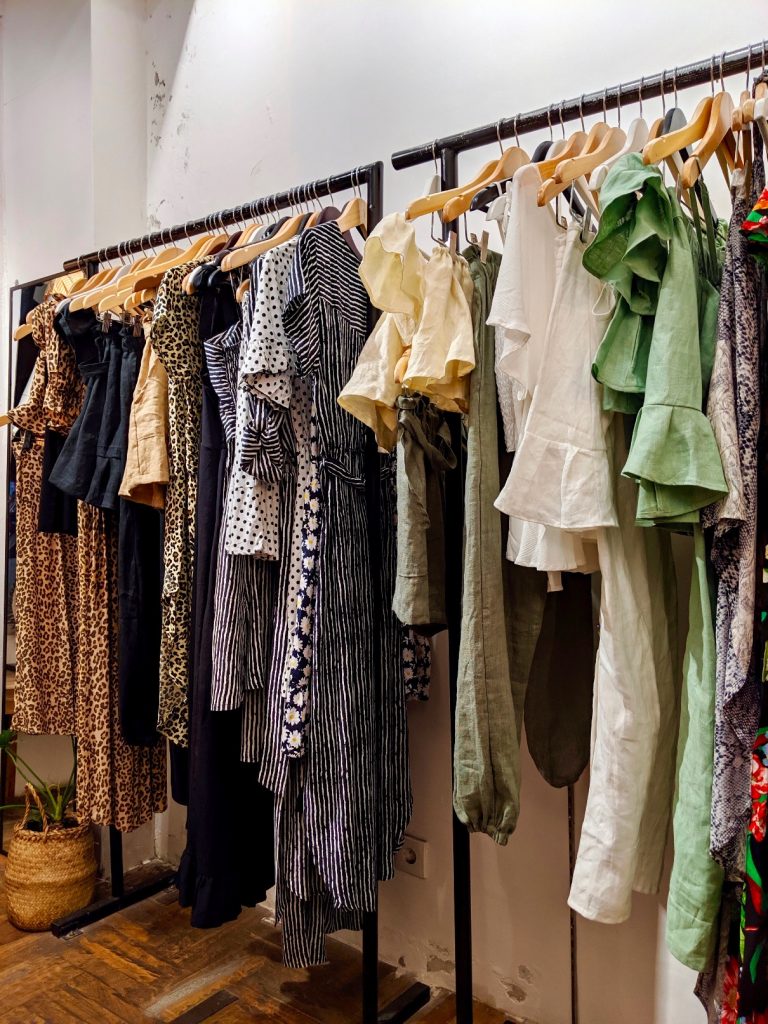 We also headed to Kewangen, a brand inspired from Balinese ritual paraphernalia made of coconut leaves, banana leaves and various flowers. Kewangen being a symbol of beauty, shows bohemian culture displaying feminine pieces of detailing, natural materials and the selection of royal & colourful colors.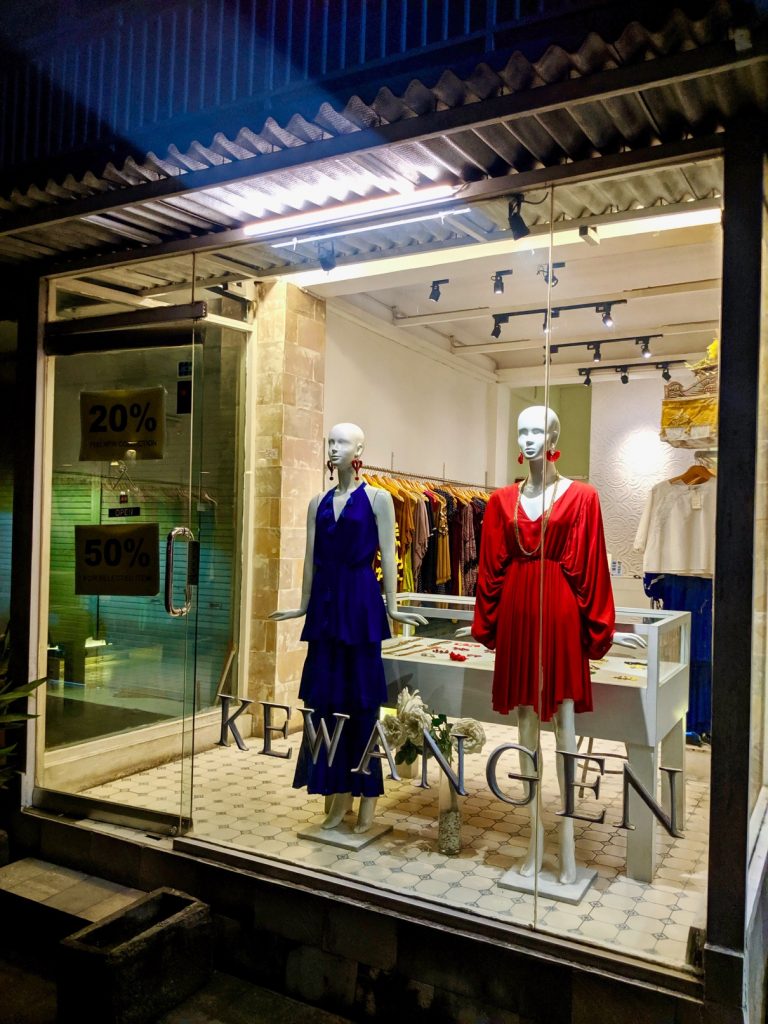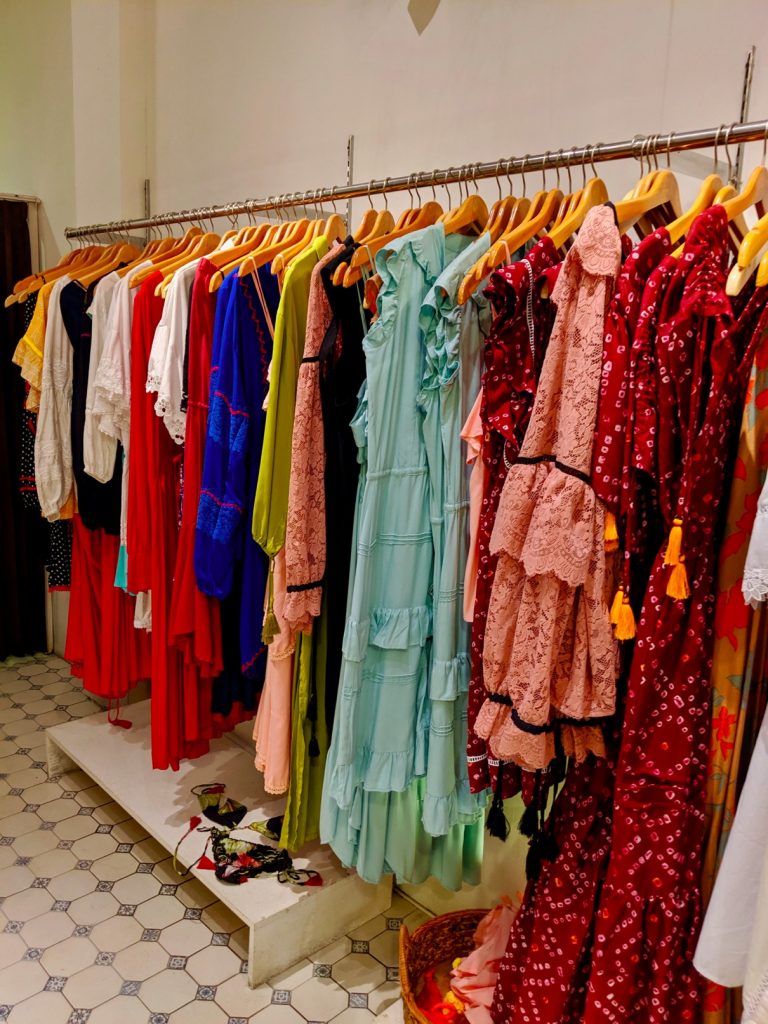 After a long day we went back to The Sanctoo Villa, had our dinner and retired for the day for an even more exciting day ahead.
The next morning started with a floating breakfast at our private pool arranged by Sanctoo Villa. It was just amazing!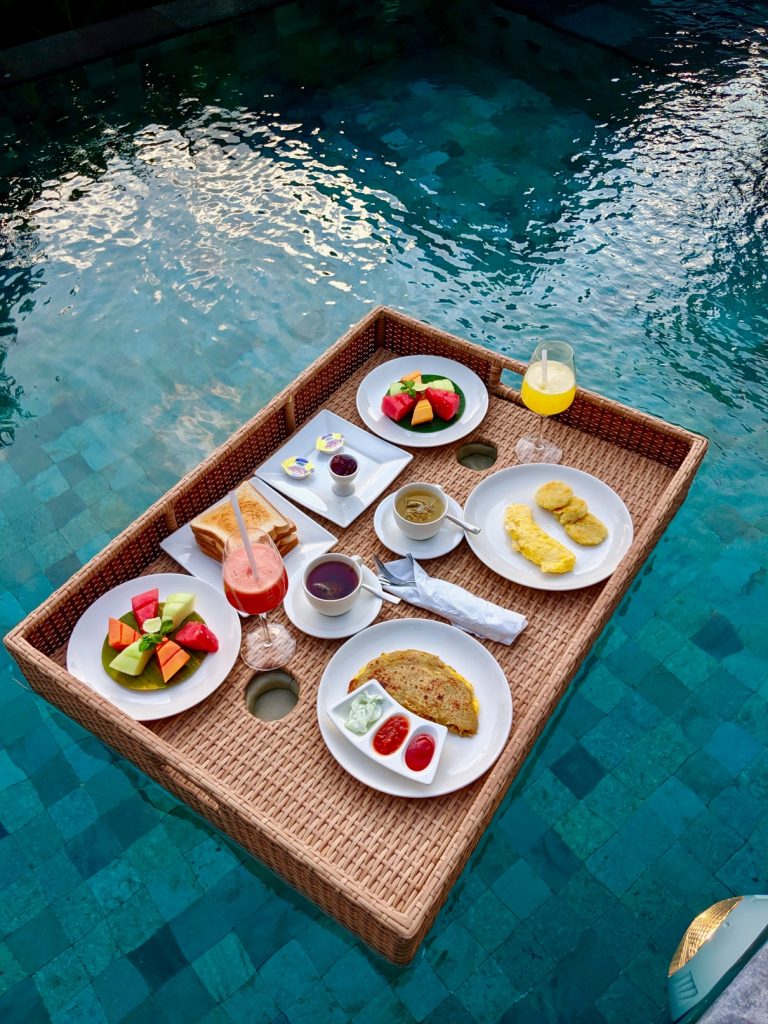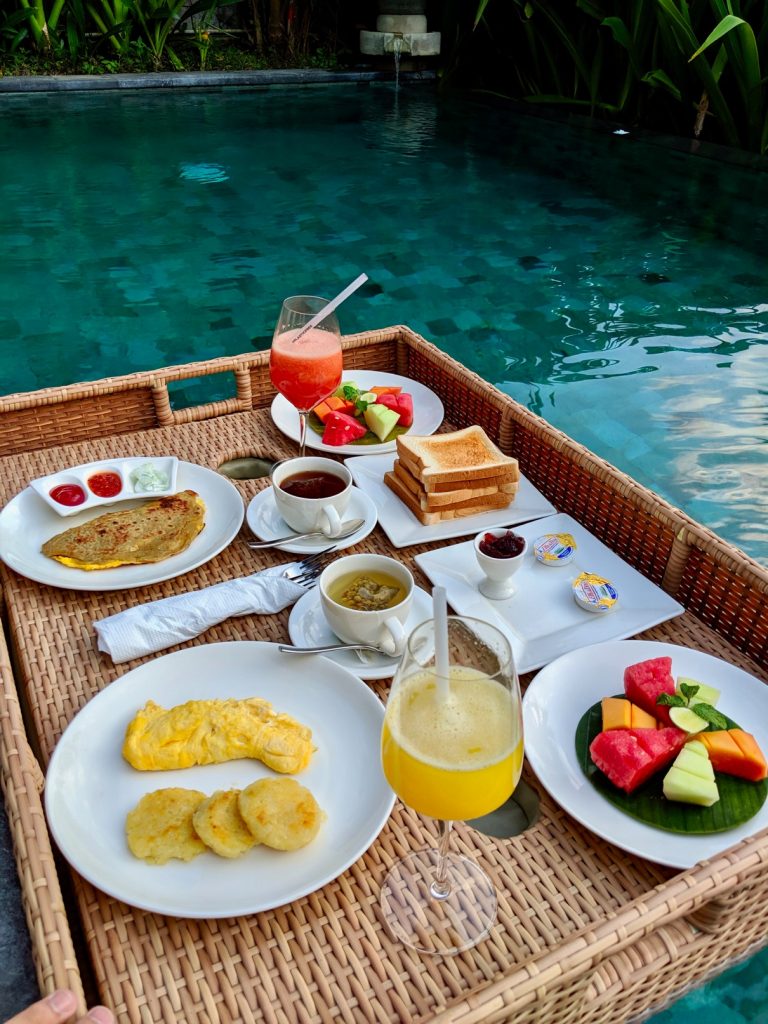 It was now time to bit goodbye to the beautiful Sanctoo Villa and Bali Zoo and head to Kuta. Kuta is known for its beaches and nightlife and we were excited to stay at one of the best hotels there. But before I tell you about that, I would like to tell you about Bali Swing. Our reliable driver from Sanura Tours & Travels came for picking us up and we headed to the famous Bali Swing. If you wanna be captured at a high, then Bali Swing is the place to be at.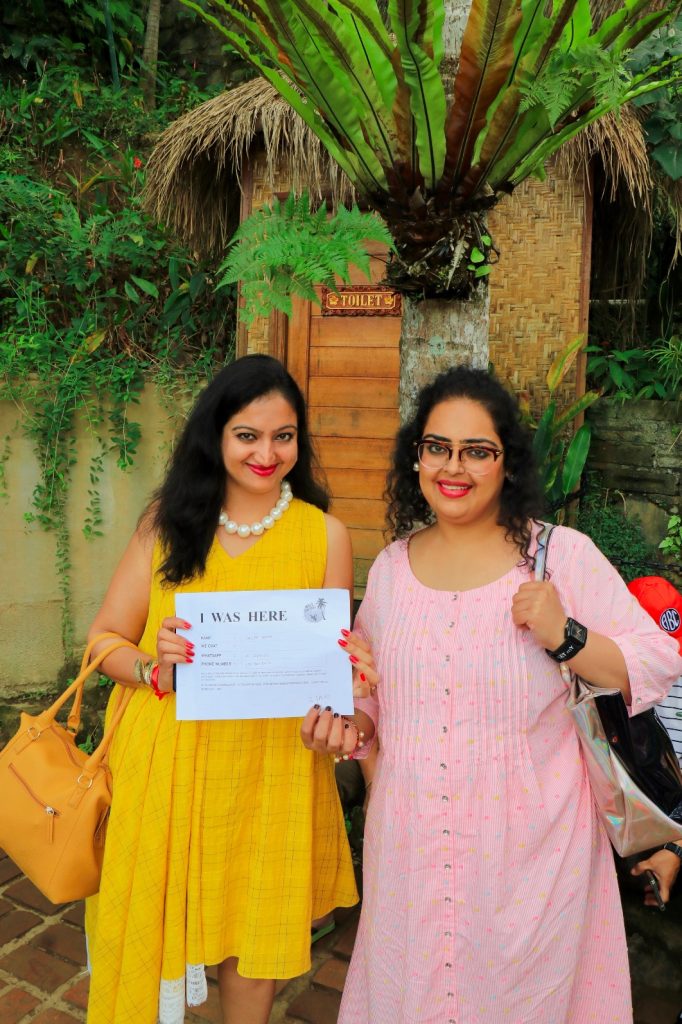 Bali Swing houses numerous jungle swings ranging from 10m, to 78m above the ground. With 12 single swings, 3 tandem swings, 1 single, 1 couple bed swing, 1 family bed swing, everyone has ample options to choose from a total of 18 swings. A spectacular view which overlooks the river, tropical greenery and waterfalls is a given whichever swing(s) you choose along with its own thrill and adventure. So whether you are on a solo trip or are a couple, a family or are accompanied with friends, Bali Swing is a MUST VISIT! You can also hire a photographer available at a nominal cost on entry who would click your best pictures from different angles while you are on the swings.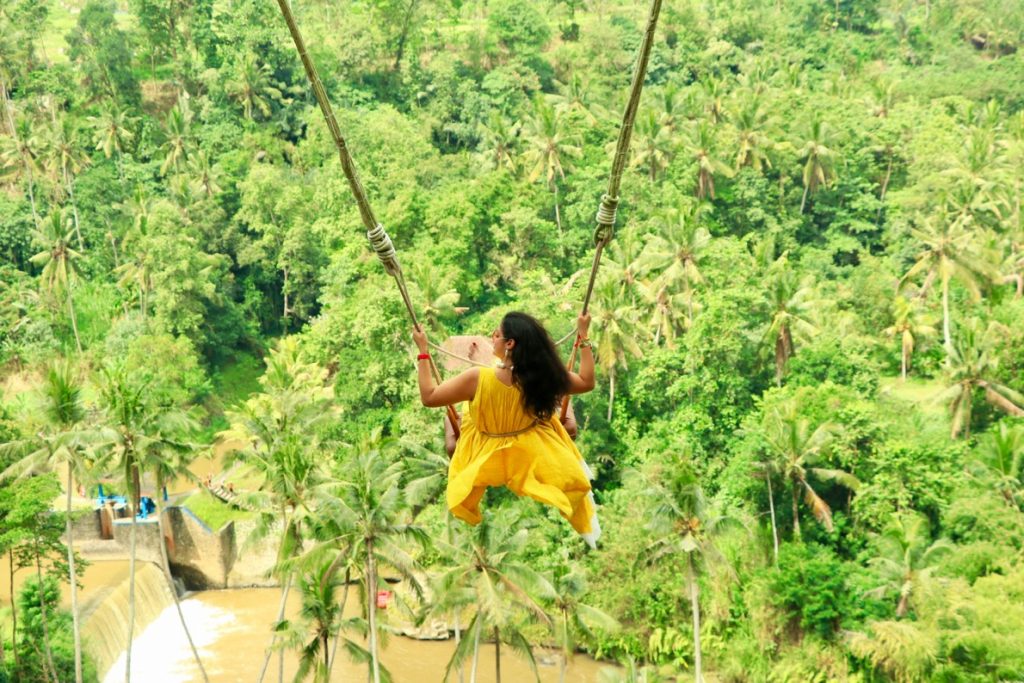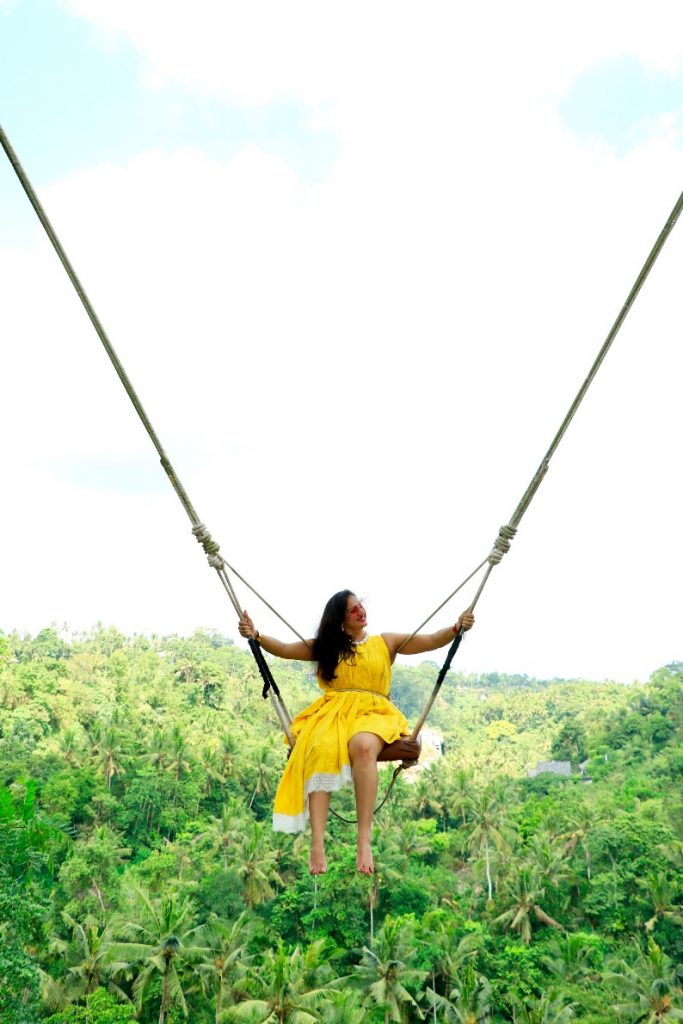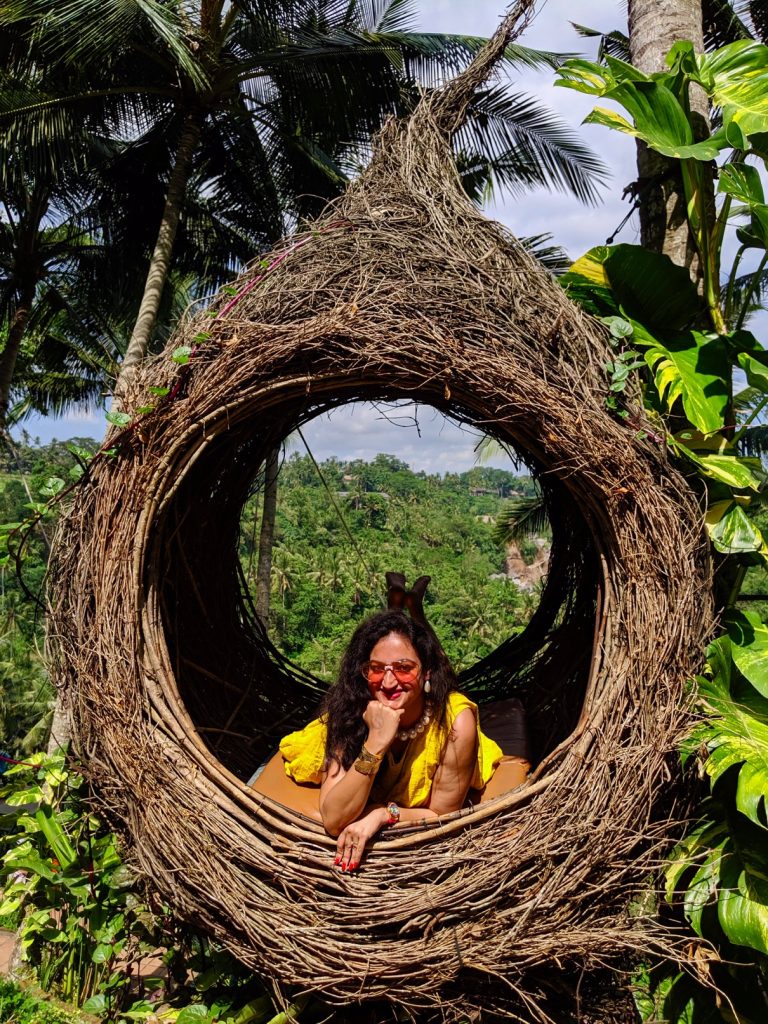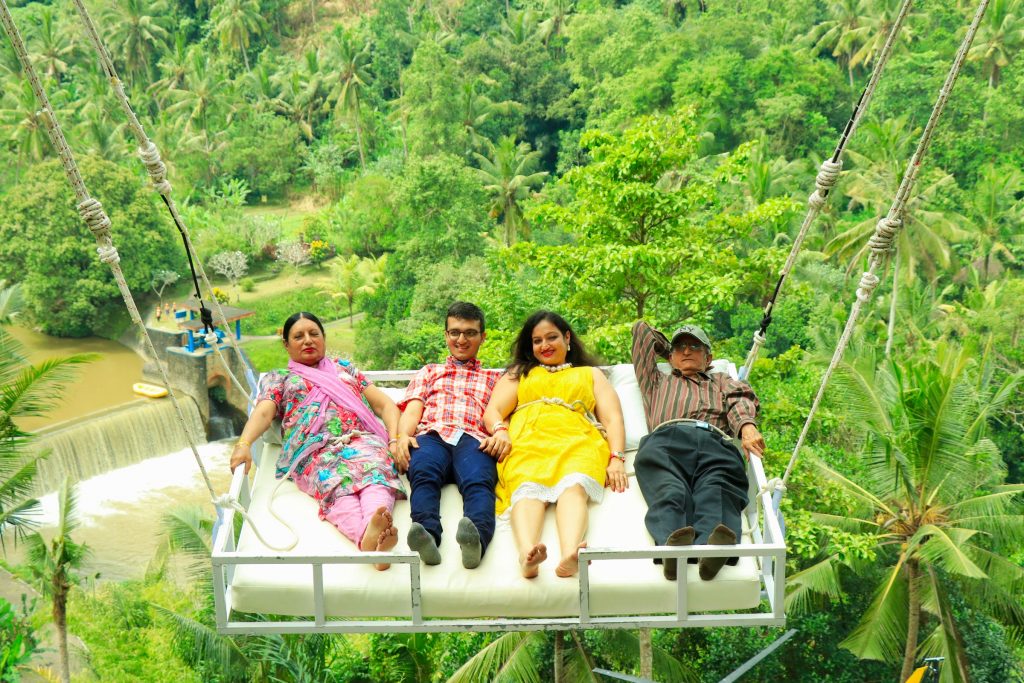 With a motto of "Safety first, than fun", the management will secure you with ropes to ensure that you don't fall off. I was initially scared but we enjoyed the swings so much. Another cute thing are the Nests in which you can sit and click for pose. Make sure you dress your best to get those Instagram worthy pictures. Nidhi gives a special emphasis to her footwear and that's why she matches her pink dress with shimmery shoes from Woods. They did make a style statement in itself. We also had a yummy Indonesian meal post the adventure.
While on the way to our next destination Kuta, we stopped at Whilegray & Co located at Denpasar where we witnessed amazing patterns and styles which I was awestruck with. The brand has been 'Making wardrobe essentials for man since 2011' and has a variety catering to different needs of men. Whether it is everyday wear or occasion wear, a man would be spoilt for choices. They have some of the coolest shirts with different patterns – check, floral, jungle, leaf, wildlife, prints and single color shirts also.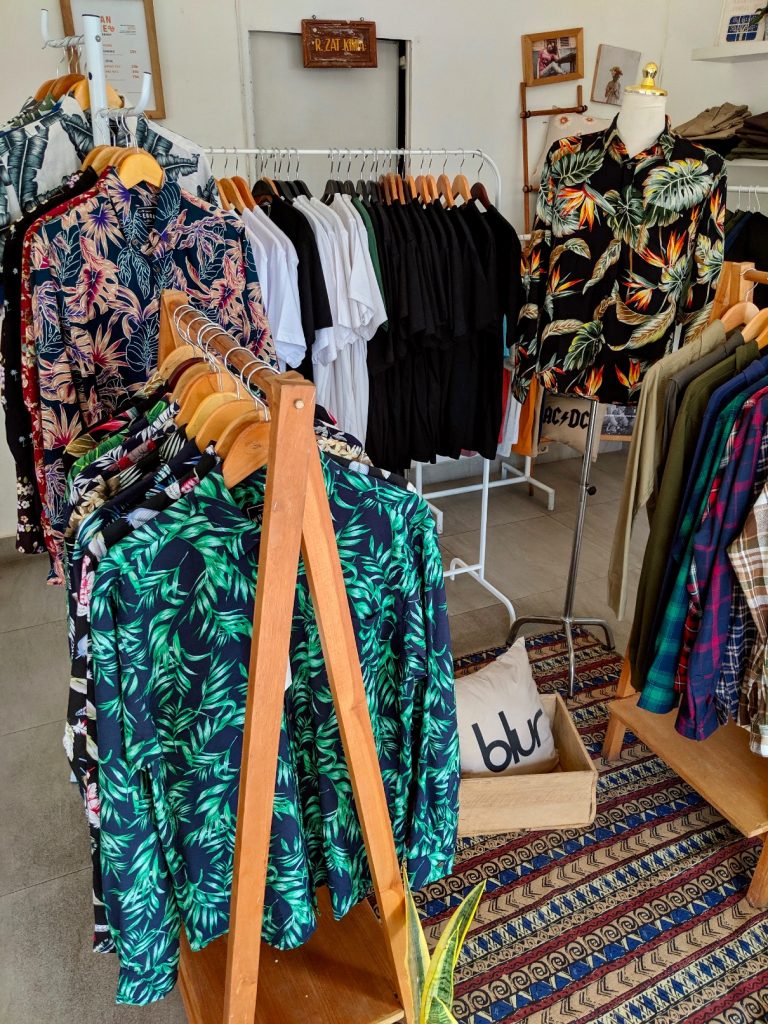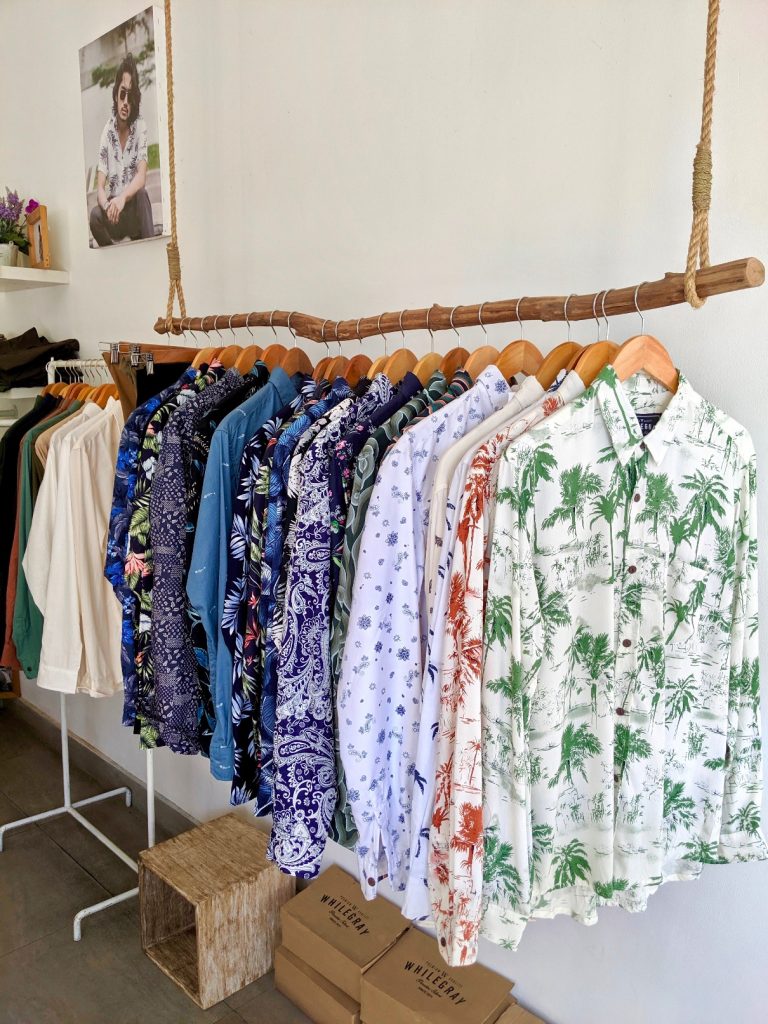 There is a lot I want to tell you about Bali as well as our time at Kuta and Nusa Lembongan. Stay tuned for our next blogpost!