The Villain Cafe in Punjabi Bagh is a black hat law breaker themed restaurant by Arjun Narang, Paridhi Narang Rustagi and Pulkit Sobti. It was a summer evening when we visited but seeming very pleasant on terrace with a wonderful layout & decor. Dining seats were artistically designed like swings using white ropes, with small white pebbles scattered everywhere continuing with supervillain themed restaurant.
The ambience has been created intricately symbolizing the villain theme. The pillars inside the dining area are covered with big metal chains resting over an unsettled box creating a mystic aura. The stairway is designed with thick ropes hanging all over with dangerous wall frames to aptly continue with the Bad Theme of Villain. The interiors are created dark rustic yet luxurious in looks, a place where a true Villain can stay!!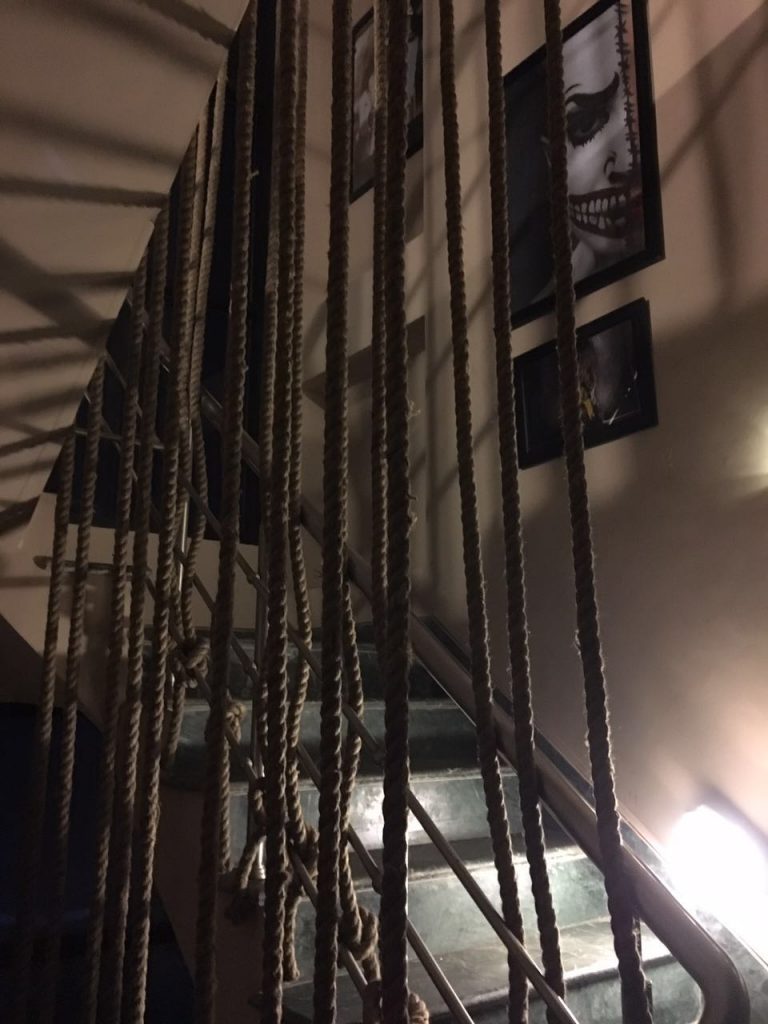 Catering to summer needs, I was first offered a very refreshing green coloured Tutti Fruity Drink. Then was the time to make a difficult choice between Oreo shake and Parle G shake as both of them tasted smooth, creamy, chocolaty and yummy. Parle G shake was delicious & creamy made with milk, ice cream and Parle G biscuits with a biscuit floating on top.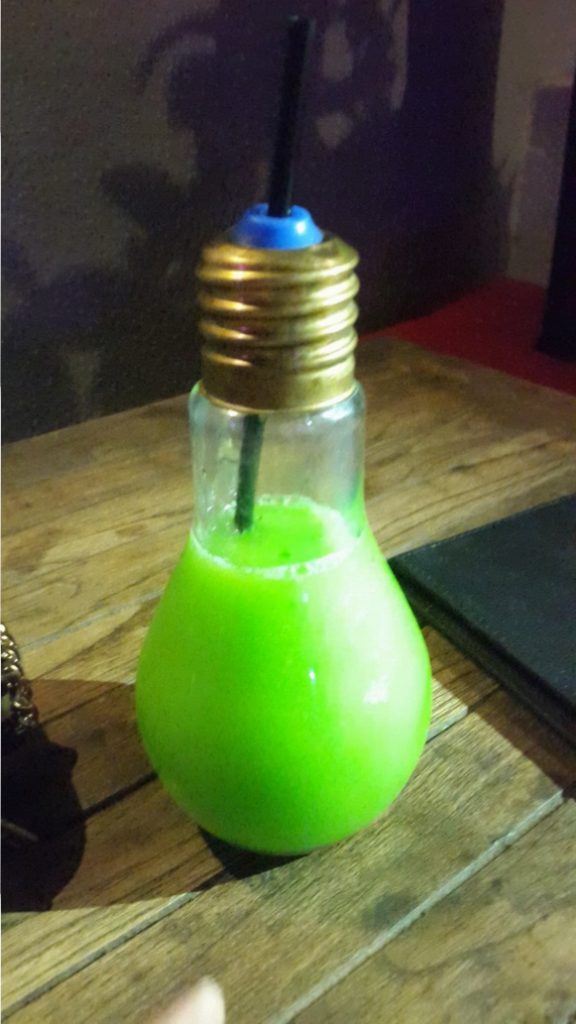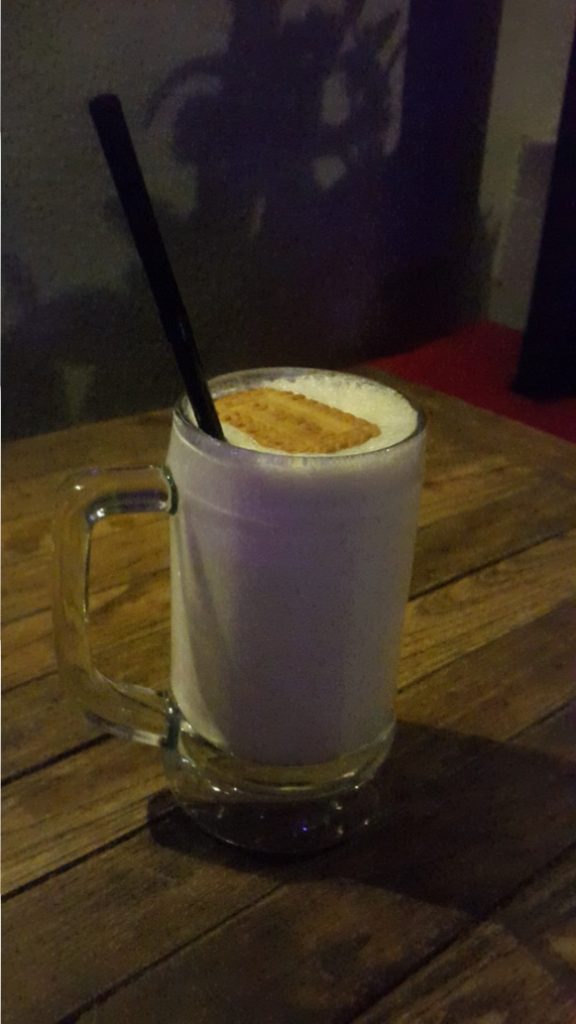 Starters geared off with French Fries and Veg Cigar Rolls which were served in mini truck shaped serving dish to symbolize the theme of villain. The Veg Cigar Rolls were nice, tightly rolled, crispy and beautifully presented in shot glasses with plum sauce lined inside. Chicken Cigars also arrived in a Villain styled crude truck. They had a thin layer of refined flour rolled tightly and fried crispy. The stuffing of chopped chicken was tender and juicy with perfect blend of spices and balanced aroma.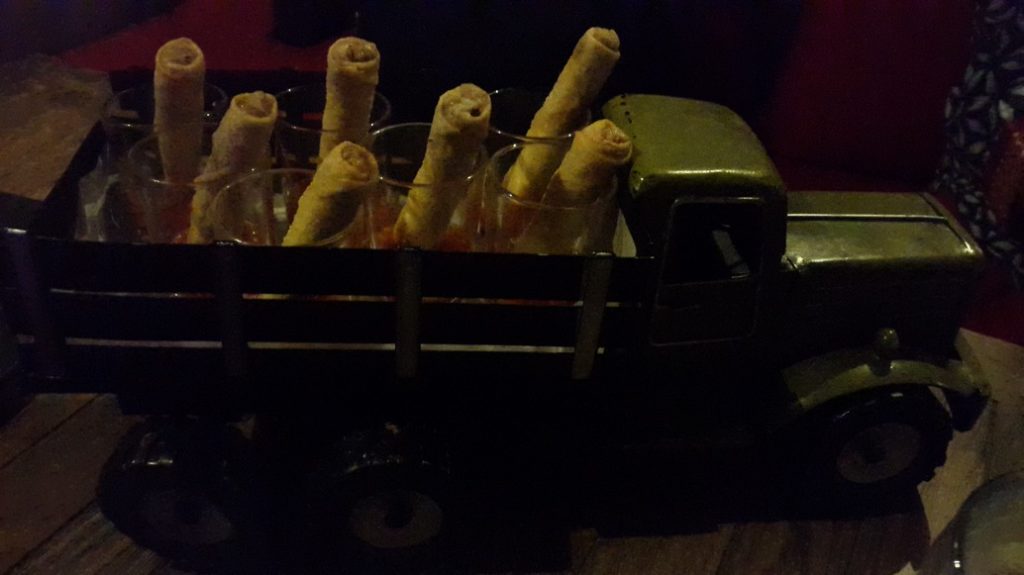 Next thing to arrive were Jerk Chicken drumsticks nicely laid up in a black ceramic half open bottle shaped platter with onion rings and floret of coriander. They were marinated leg pieces cooked to utmost perfection to deliver the authentic taste of chicken.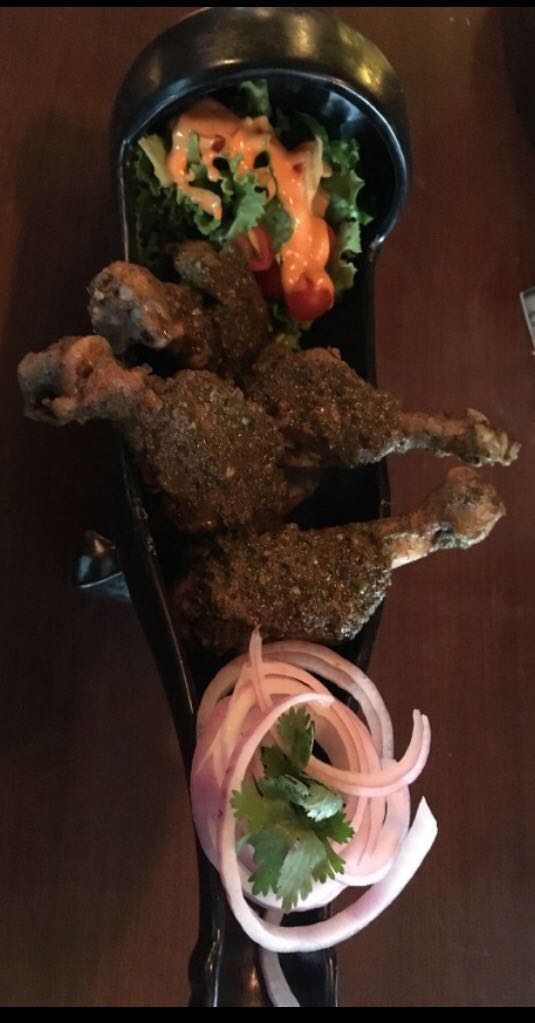 Next was Kadhai Paneer Wrap which was pangrilled stuffed tortilla with kadhai paneer masala inside garnished with lettuce and served with mint chutney. The combination was interesting and worked well. The Veggie thin crust pizza had the perfect thin, crispy and crunchy base with toppings of capsicum, mushroom and bell peppers.
How does an idea of having Pizza inside a cone seem? We have known Pizzas to be Pan Pizzas and cones to be Ice-cream cones. An innovative combination gives the final shape to Cone Pizza. Cone Pizzas were served in black spiral stands with cheese layer sprinkled with red chilly flakes and oregano. The dish itself stands unique in its shape, stuffing and presentation. The idea itself of relishing a pizza inside a cone seems wonderful and so was the dish really tasty.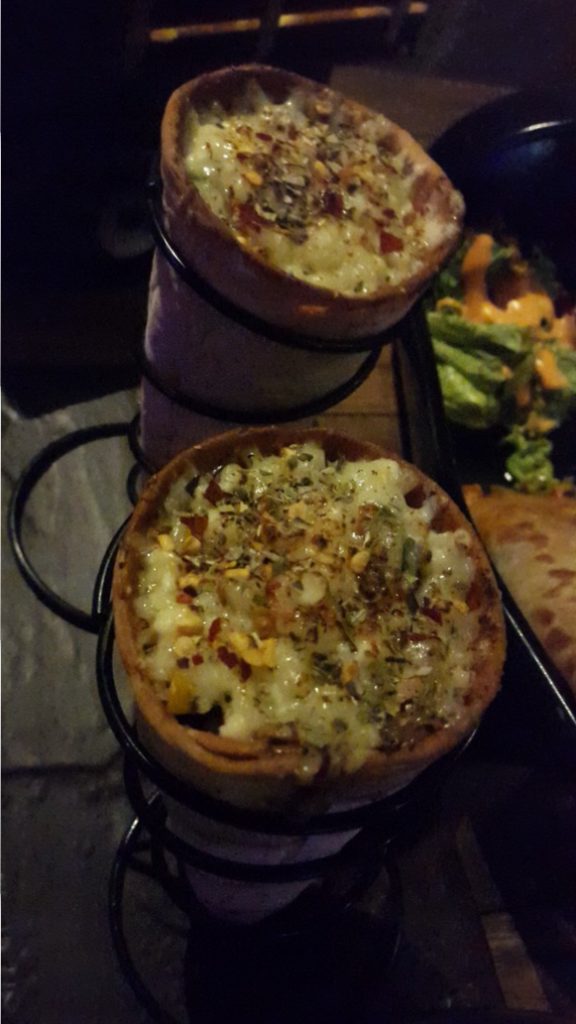 From the North Indian section, we had Paneer Tikka Masala and Dal Makhani with flaky and crispy Butter Naan. It tasted authentic as per North Indian parameters.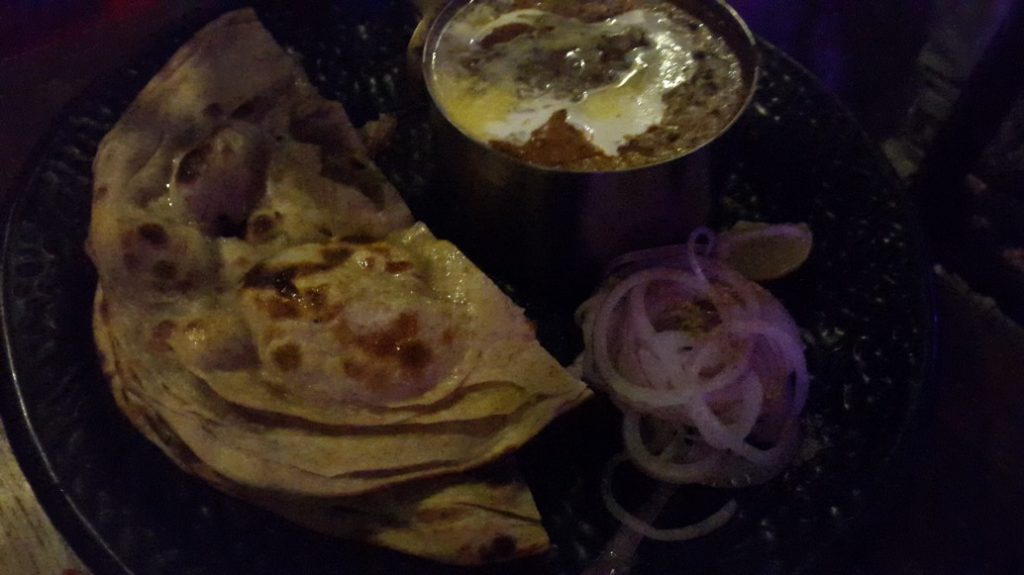 Dum Chicken Biryani was served on black ceramic pot garnished with mint leaves and accompanied with raita. The Chicken Biryani was cooked simmering on slow flame, tasting heavenly delicious and flaunting with fragrance of saffron with slightly fried onion slices.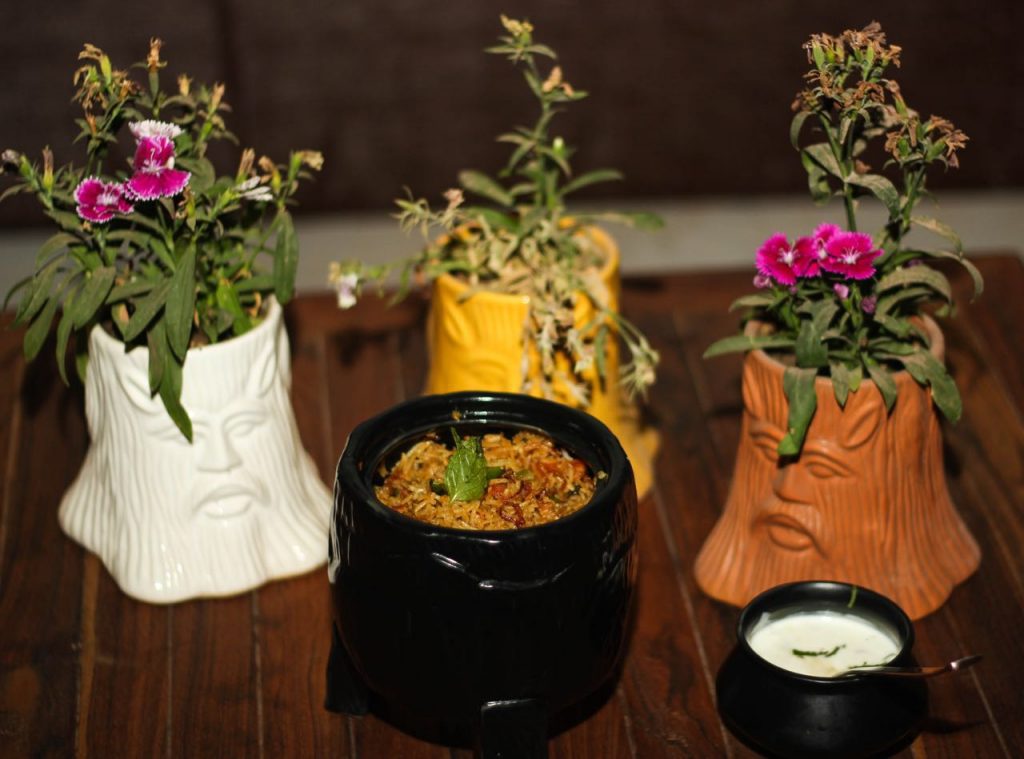 To conclude, The Villain Cafe excels in taste, theme, ambience and presentation. The menu has been drafted intelligently choosing the worldwide cuisines with pictures of deadly villains carrying guns and weapons.
Review Credit: Sonal Gupta