It's always very exciting when you find an app that you can use every day, especially if you're lazy and don't want to cook. Online food delivery service is a growing industry in India as we have noticed quite a few have initiated their mark in that space. Here I will be talking about Biteclub.in- a food serving app that gives real time joy of enjoying your favorite food or delicacy.
For me, design & user-interface are the most important elements of any app. And after using Bite Club's app, I would like to mention that the design is really simplistic, user-friendly and easy to use as well. The app loaded very smoothly and you can navigate very easily.
The user interface of the app is very simple, you select your city followed by your locality and then you will get a list of food items for that day delivering to that area along with a small description. Adding or removing stuff from your order is simple one click affair.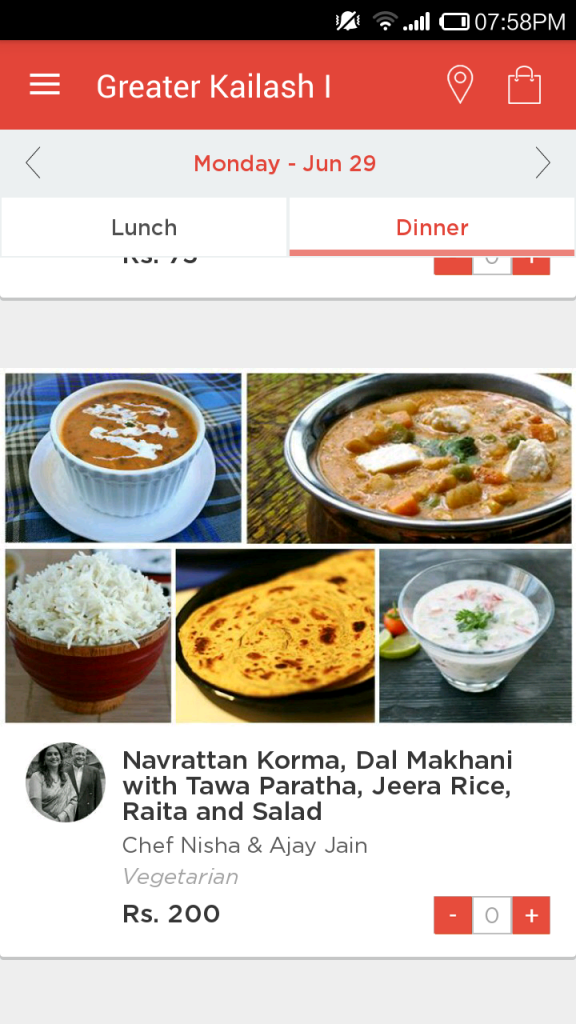 Bite Club features a daily rotating menu of exciting meal designed and prepared by chefs who are passionate about cooking. It currently serves lunch & dinner only in Gurgaon & selected areas of South Delhi but has plans to expand in other areas as well soon.
Coming to the food I ordered, it consisted of the following:
1) Navrattan Korma, Dal Makhani with tawa paratha, jeera rice, raita & salad prepared by Chef Nisha & Ajay Jain
The Navratan Korma tasted like Vegetable jalfrezi and was delicious. Dal makhani was a little creamy but good to taste. It came with 2 soft tawa paranthas along with jeera rice which was of good quality & rightly cooked. And not to forget the raita (tomato & onion raita) which was very home-made just like what my mommy makes. The salad consisted of a cucumber, tomato, green chilli & an onion.
I found the quantity to be good & it was pretty reasonable too. The rotis were nicely packed in foil & butter paper and had been prepared with the goodness of ghee & were soft to bite and taste & feel good.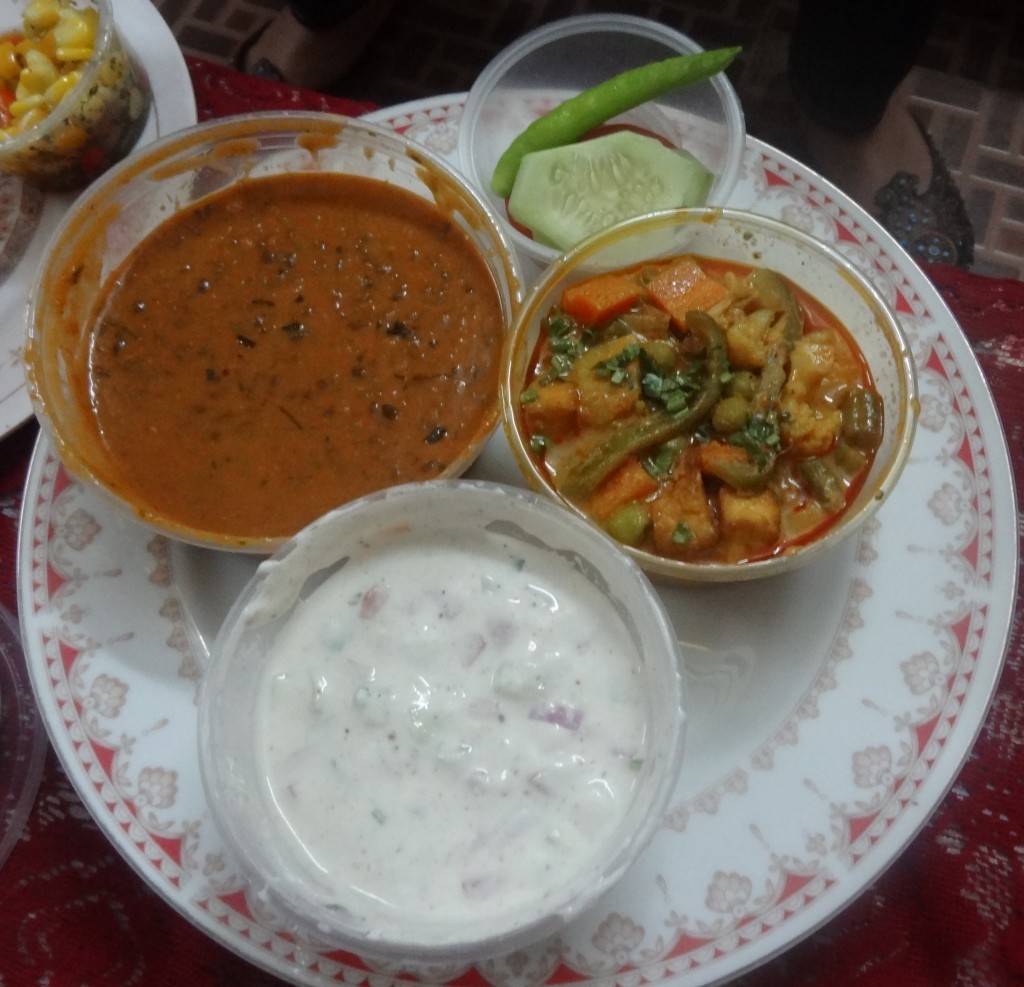 2) Kadhai Paneer with Tawa Paratha, Pudina Raita & Salad by Chef Sunil Sapra
The kadhai Paneer was soft but could have been made with lesser oil. The oil only added to the calories & broke down the importance of the taste of the dish. I loved the Pudina raita since the Pudina left a good flavour in the mouth. The quantity was also less compared to the first meal. Corn salad was sweet & tangy at the same time. Quality wise it was superb & quantity wise less.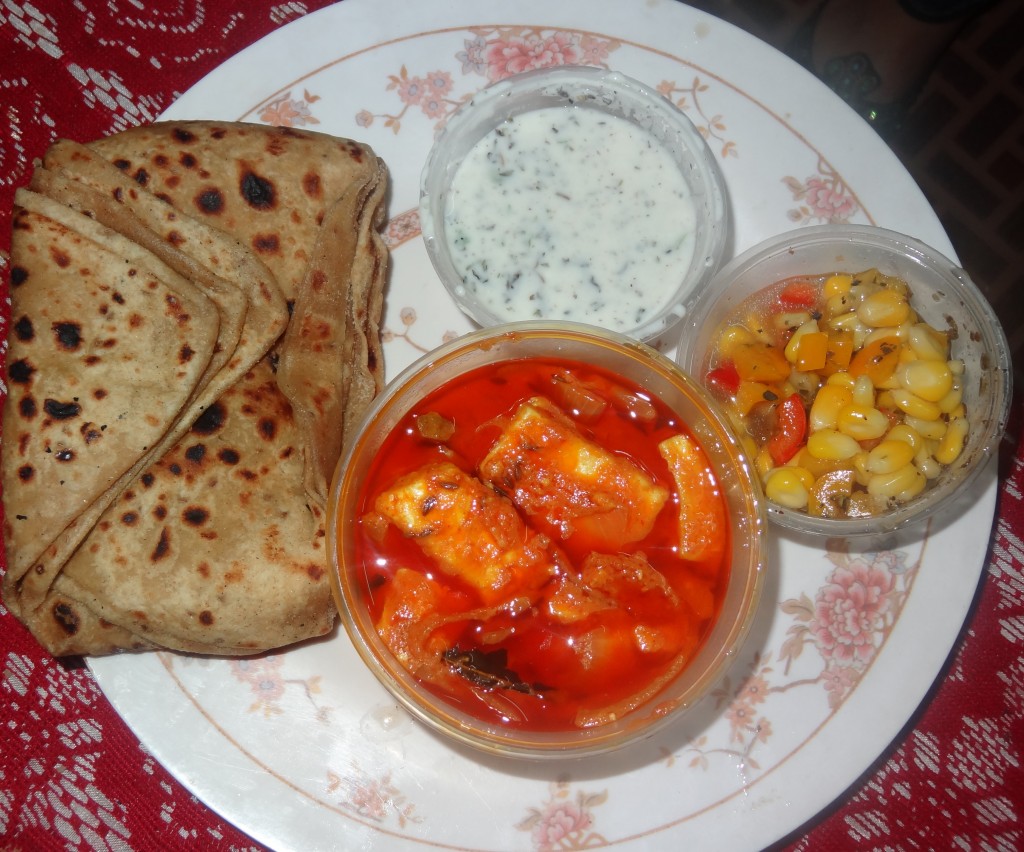 3) Apple crumble cupcake by Chef Puja Guliani
The third meal was Apple crumble cupcake. Puja made every attempt to make it soft & crispy with the sugar content right, fluffy with right consistency and it was the taste of apple which made my heart go boom boom that it crumbled in the cup of fond desire & the apple cake sin by the sweet lover herself. Very soft, rich, healthy & baked to perfection!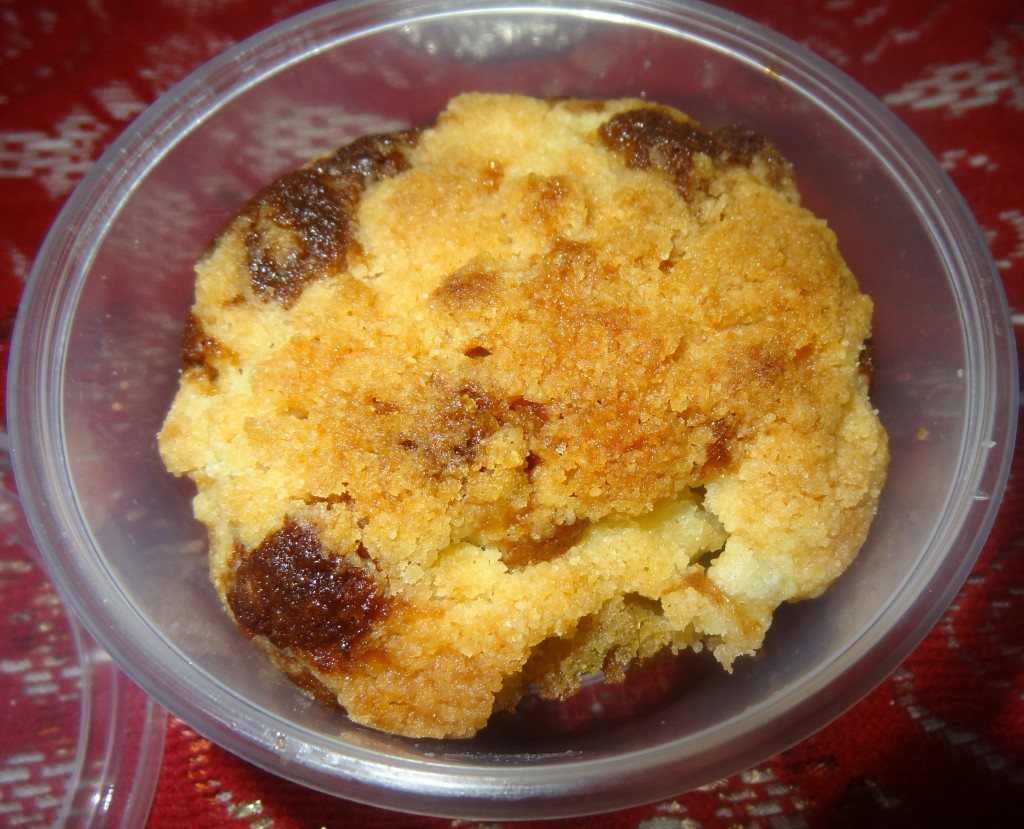 All the meals were freshly packed with tissues, forks, spoons, salt & pepper included with a cute sticker saying BITE CLUB on every box. The food was delivered within the time promised to me.
Overall it is a great app that is simple & offers a lot of convenience at no extra cost. I am definitely gonna order again very soon.