Food is a necessity. We all have our favourite cuisine and dishes which we can have any point of time but the best dish is the one that is made with love and care. Well, I am not much into cooking but when I cook I want everything perfect! From raw material to appliances! This time I discovered three magical pieces from Wonderchef. The brand is no alien to us but let me tell you that Celebrity Chef Sanjeev Kapoor and Mr. Ravi Saxena, MD, Wonderchef have come out with unique appliances to give your kitchens a new makeover so that now you can cook & serve in style. A brand born out of the 'love of cooking', their cooking appliances make your work easy as they are very stylishly and impressively designed in beautiful trendy colours making you fall in love with whatever you cook in them. So without much wait, let me tell you about the three products from Wonderchef- Regalia Bread Maker, Royal Velvet Purple Set and Nutri-blend Black with Jar.
Lets talk about the first product – Regalia Bread Maker. Bread is a staple breakfast for a lot of us but not everytime can we indulge in those unhealthy slices we get off the rack. What if I tell you that I have started making my own bread, in a much healthy way! Yes, it's possible to wake to the smell and whiff of freshly baked bread made at home every morning using the Wonderchef's Regalia Bread Maker. It not only bakes fresh bread but can also make it gluten free or high on multi grain value. A recipe book comes with the product with step-by-step procedure of each recipe to create and churn some wonderful magical recipies at home which makes it very convenient. The high fibre recipies can reduce your sugar & starch intake and substitute them with oats, barley, quinoa and other various healthy options.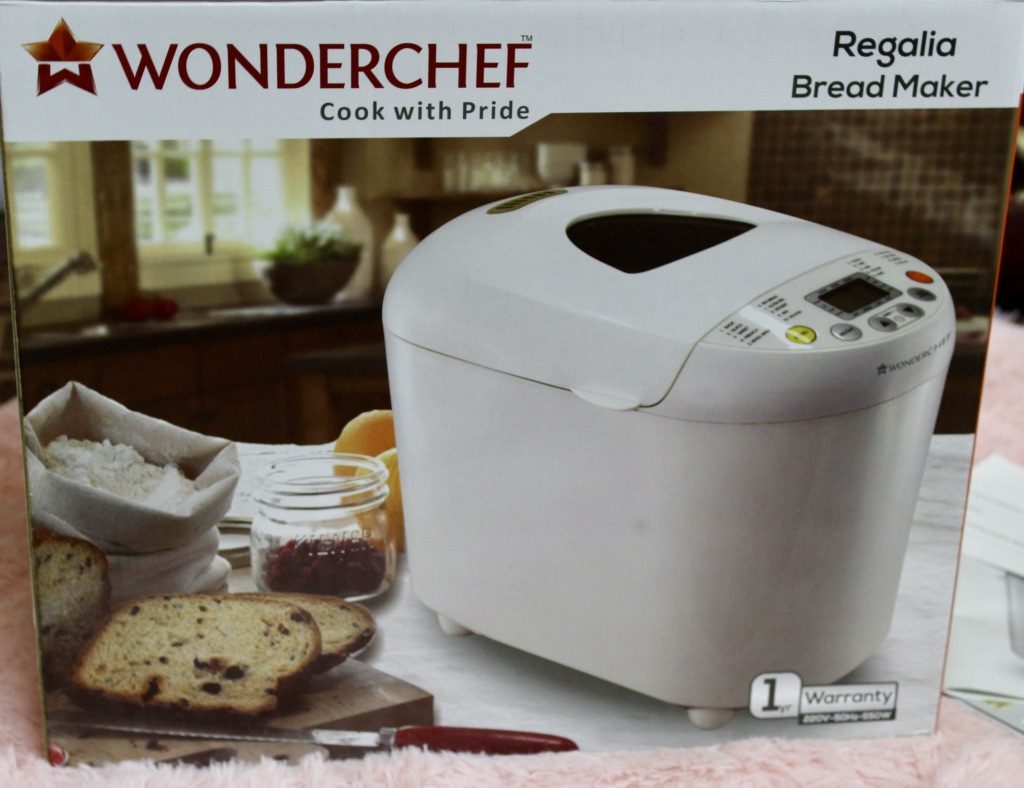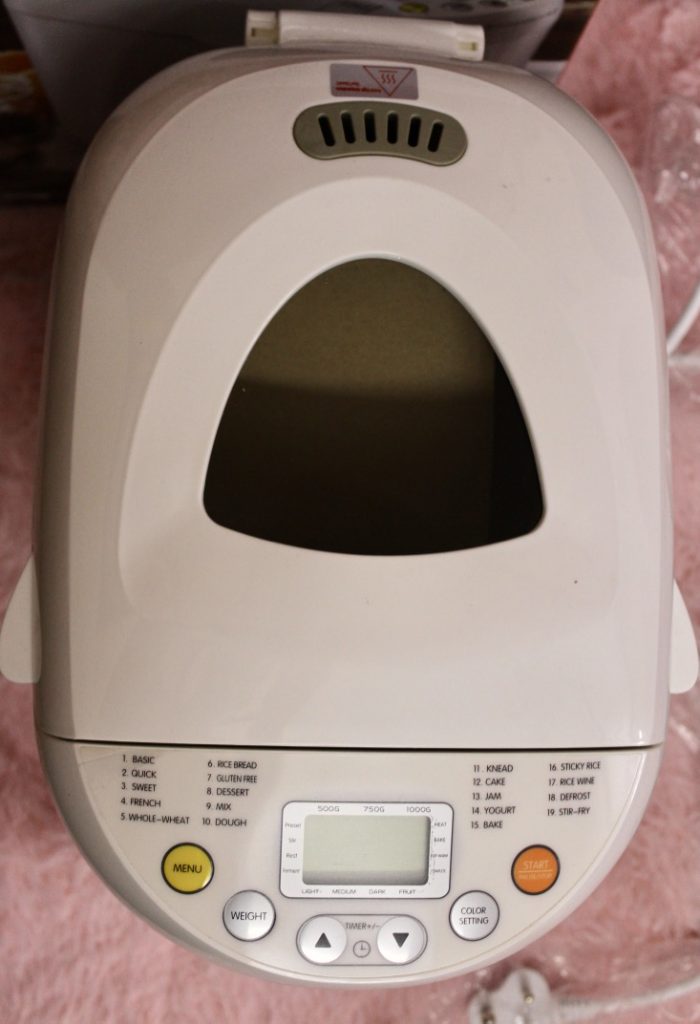 It even has settings for dough making, desserts, jams, yoghurts and cake. You can choose from 19 pre-programmed menu options from making gluten free multigrain breads to baking cakes and preparing jams. You can also set the time & temperature required to bake a cake maybe or knead flour without the messy work of your hands which uneccessarily spoils your dress or your mood specially when there are guests. Well, that is indeed a put off situation for most of us which Wonderchef solves easily. You can be assured of the quality, goodness, the promise of time so that you invest wisely in your daily bread needs to make cooking solutions easier for life. Bread is considered a good source of carbohydrates, magnesium, iron, selenium, Vitamin B and lots of dietary fibre to make you grow according to dietary guidelines and to increase overall family's whole grain needs is again a matter of choice of the bread you select. You can change and modify accordingly and more towards a healthier and brighter tomorrow. It has adjustable crust control as well, you can choose from light, medium and dark.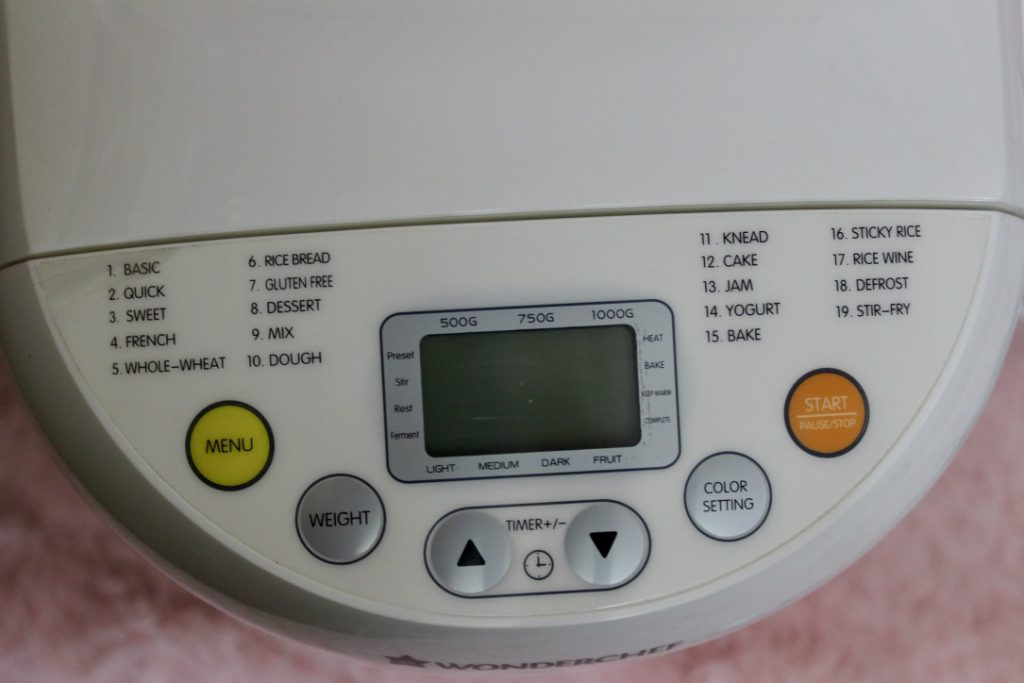 The product is sure to leave a lasting impression on your guests as well as family members since the recipes are designed to give you pleasure, satisfaction and satiety and most important is the nutritional value ending all the wee hours weeping and slothing in the kitchen. We made a Bread Loaf and Chocolate Brownie using this product and both of them turned out to be absolutely delicious! You simply have to add the ingredients and choose from the several options using the touch-pad controls. It takes care of the rest. The bread takes about 3 hours to make in the Bread Maker but the end result is worth it.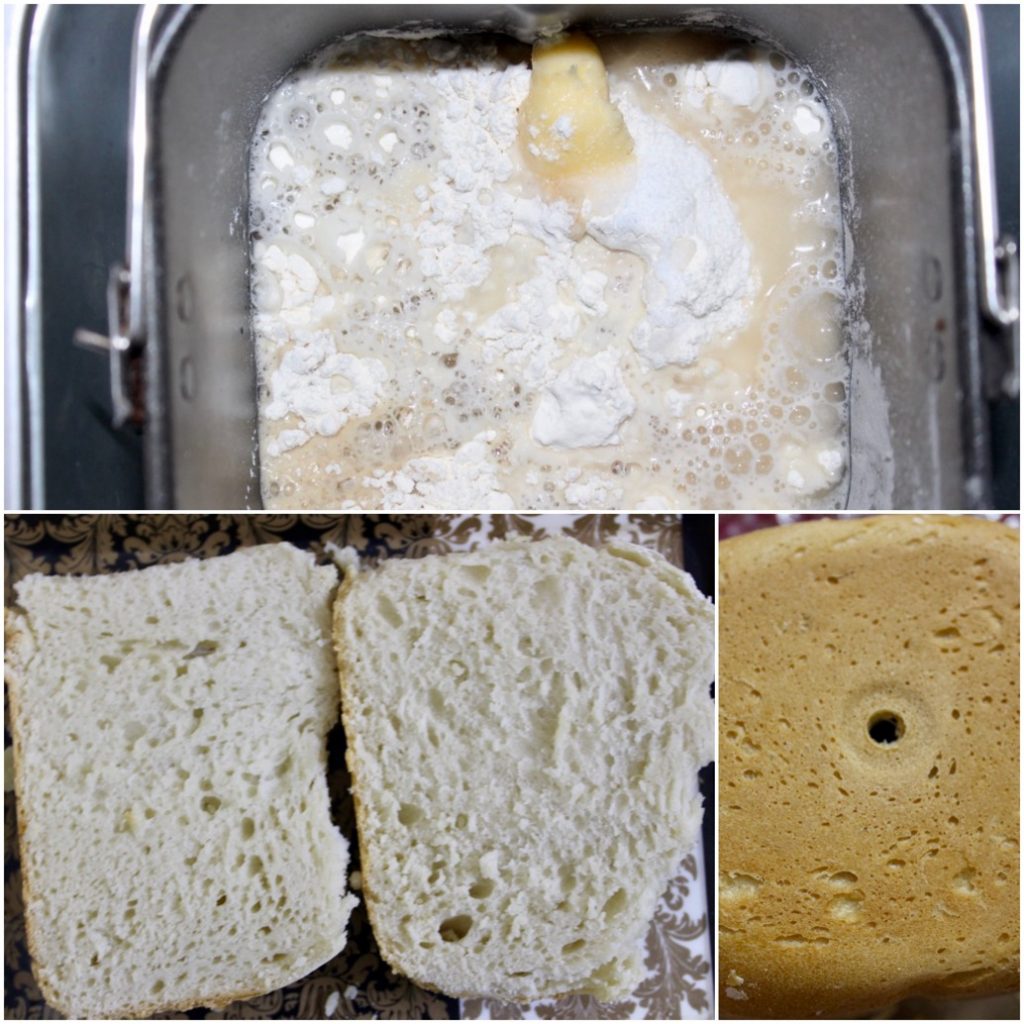 Coming to the second product- Royal Velvet Purple Set, consists of 4 products namely Wok with Lid, Frying Pan, Dosa Tawa and a really cute Mini Frying Pan. For those who love their pizzas, pastas, omelettes, dosas and rice in very less oil with lots of nutrients, these products are for you!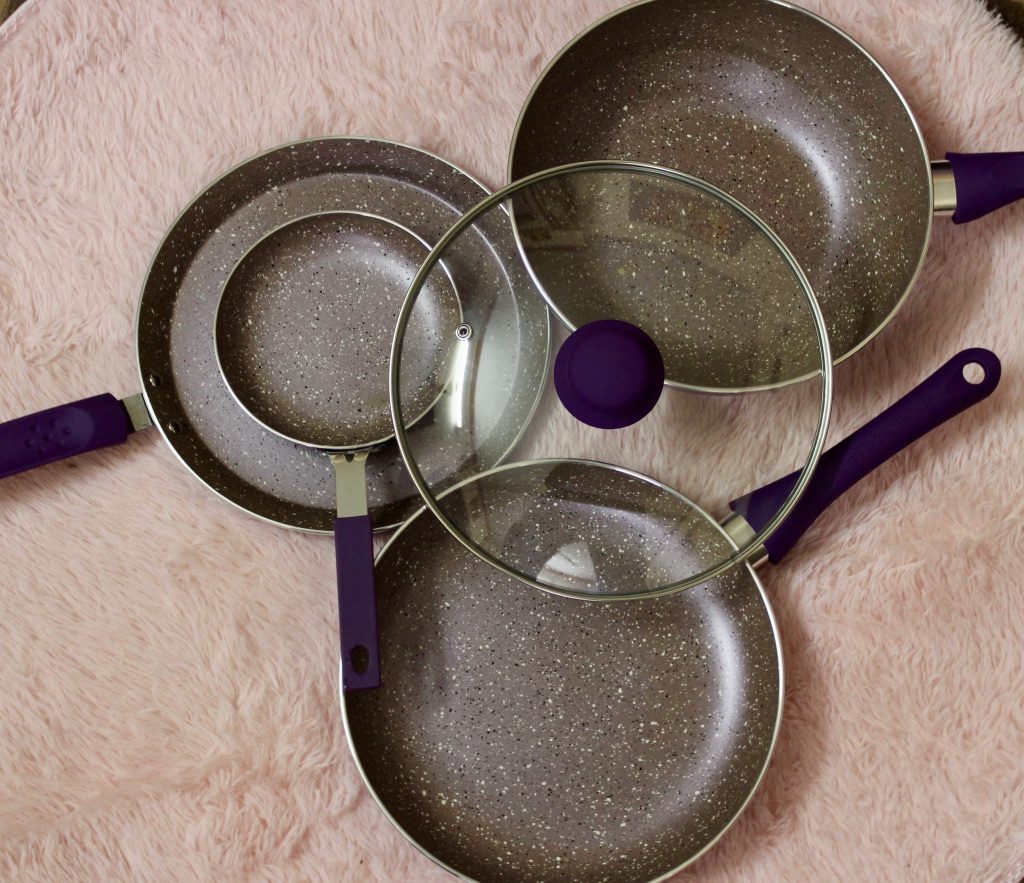 The elite & standard cookware pans with 5 layer non-stick coating makes cooking easier and quicker saving on lots of energy, electricity & time for the busy homemakers of today. It is a perfect gift for somebody like your own daughter. It is indeed a royalty in everyone's house.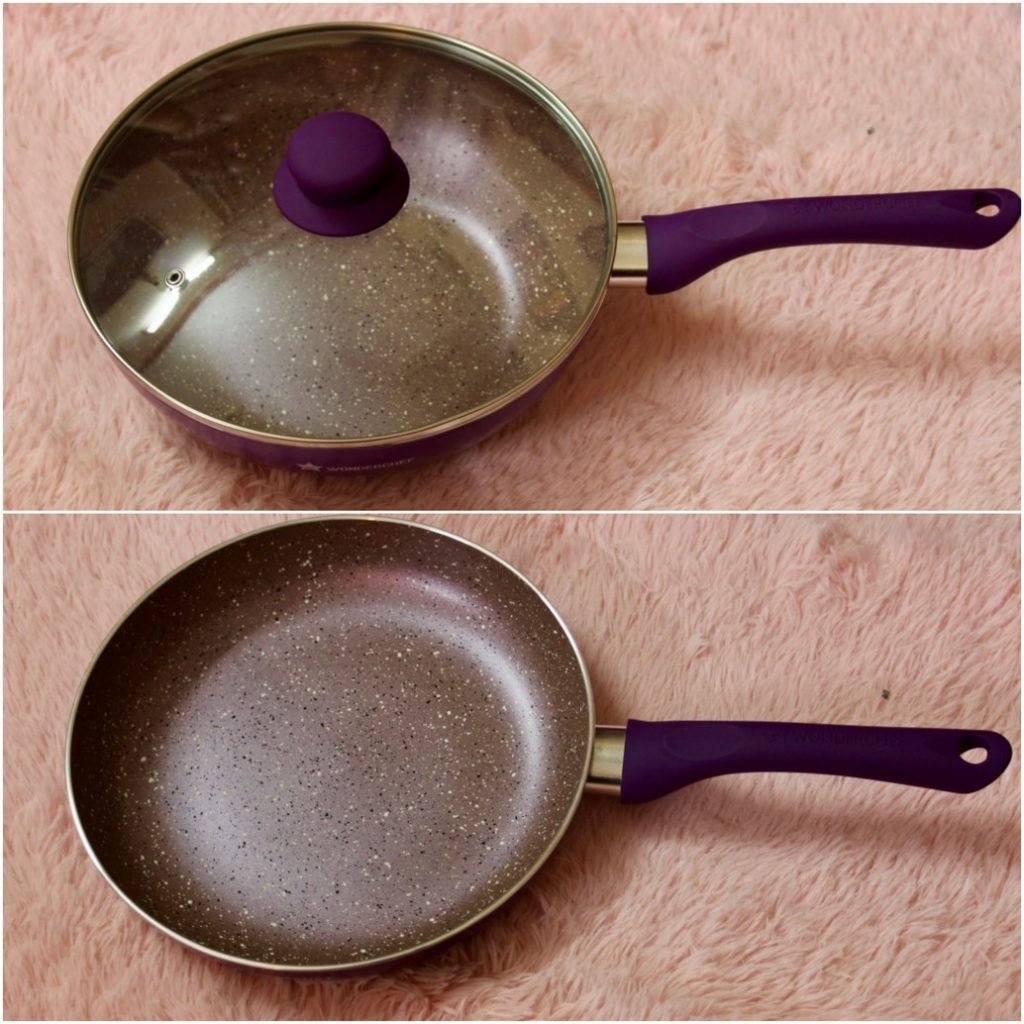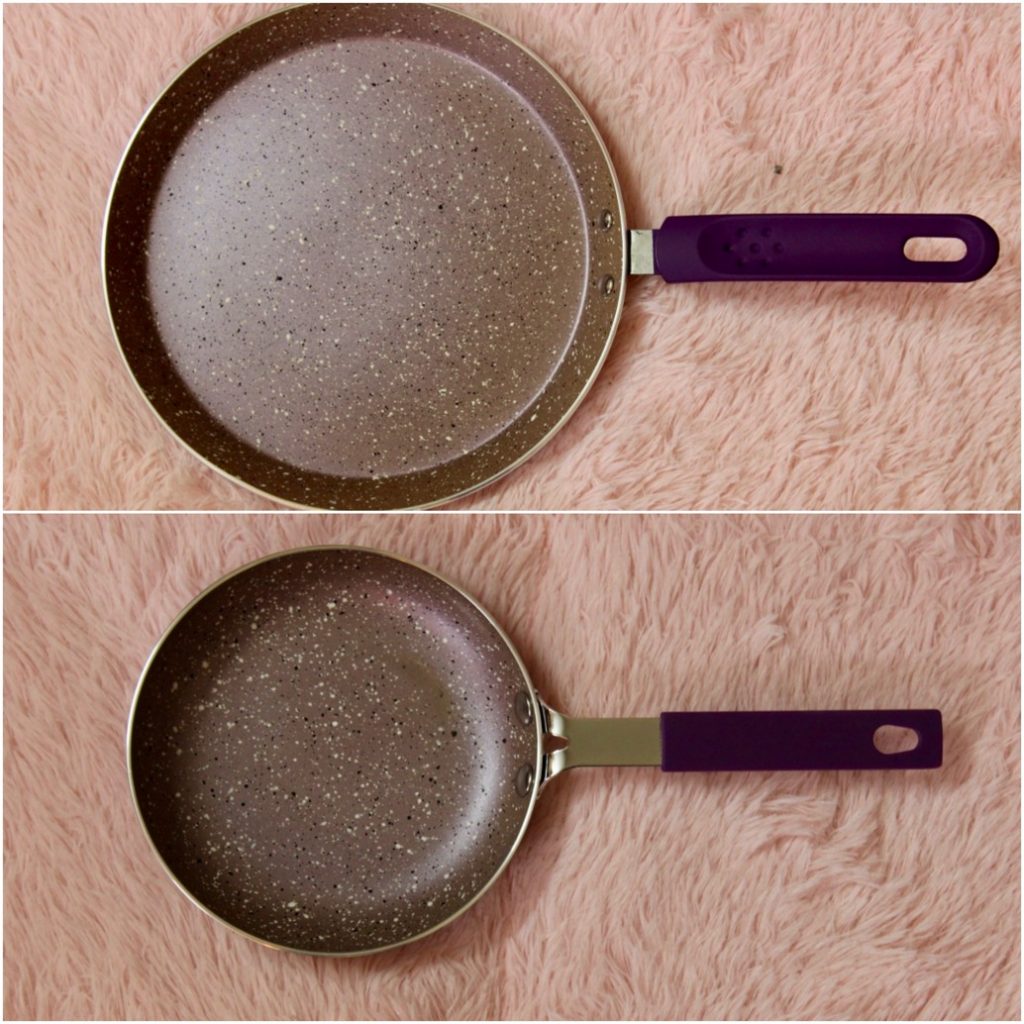 All the products are stylish in looks and are also available in beautiful colours like green, blue, lavender and red. They are your health friendly companion to your kitchen shelves. Their unique marbel design in which you do the entire cooking does not even get spoiled by metal spatulas.
We made an omelette in the frying pan, pasta in the wok with lid and a dosa in the dosa tawa. These appliances actually tempted me to cook! Each dish turned out well and did not even stick on the base.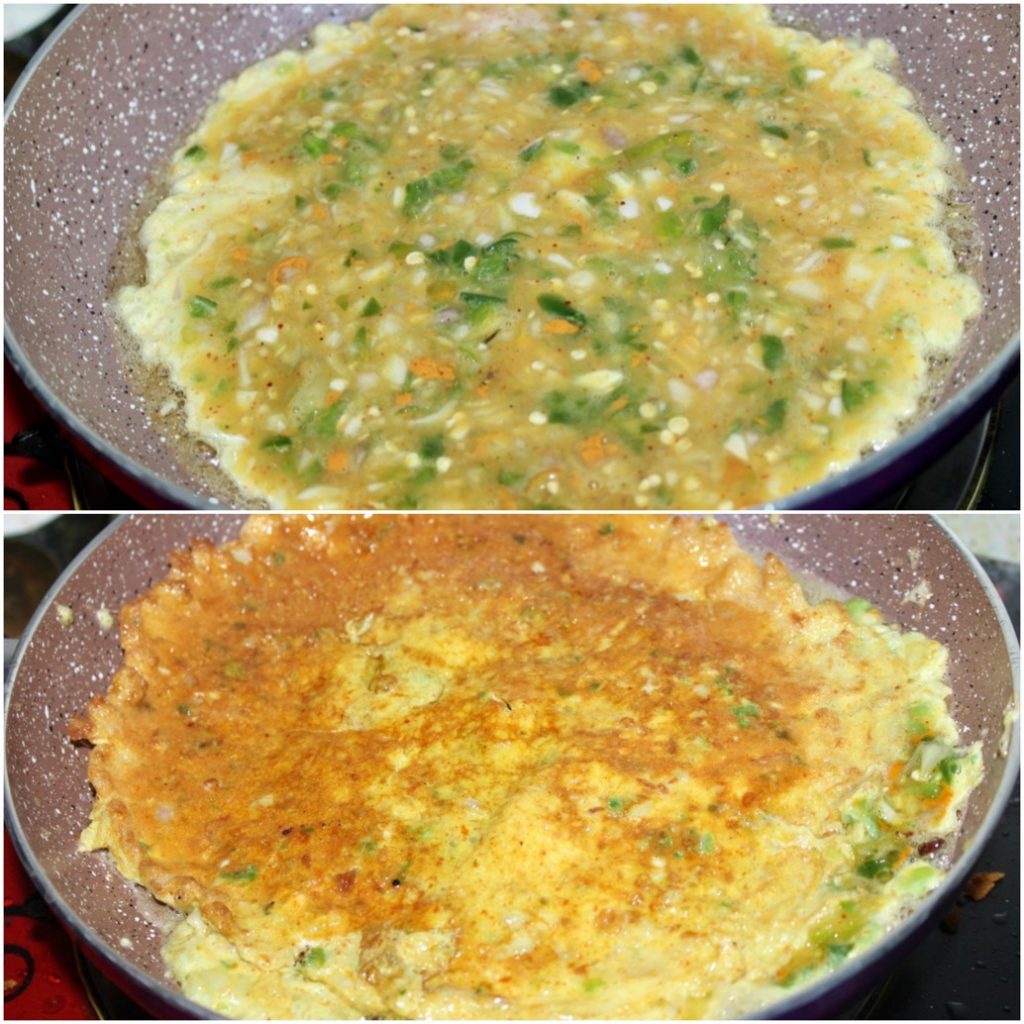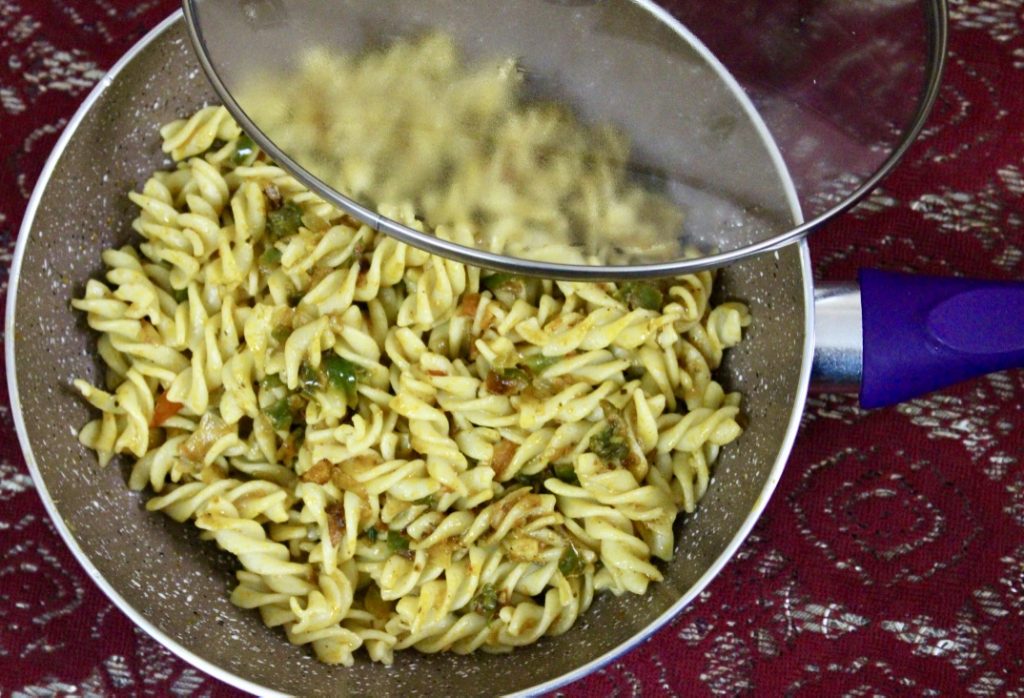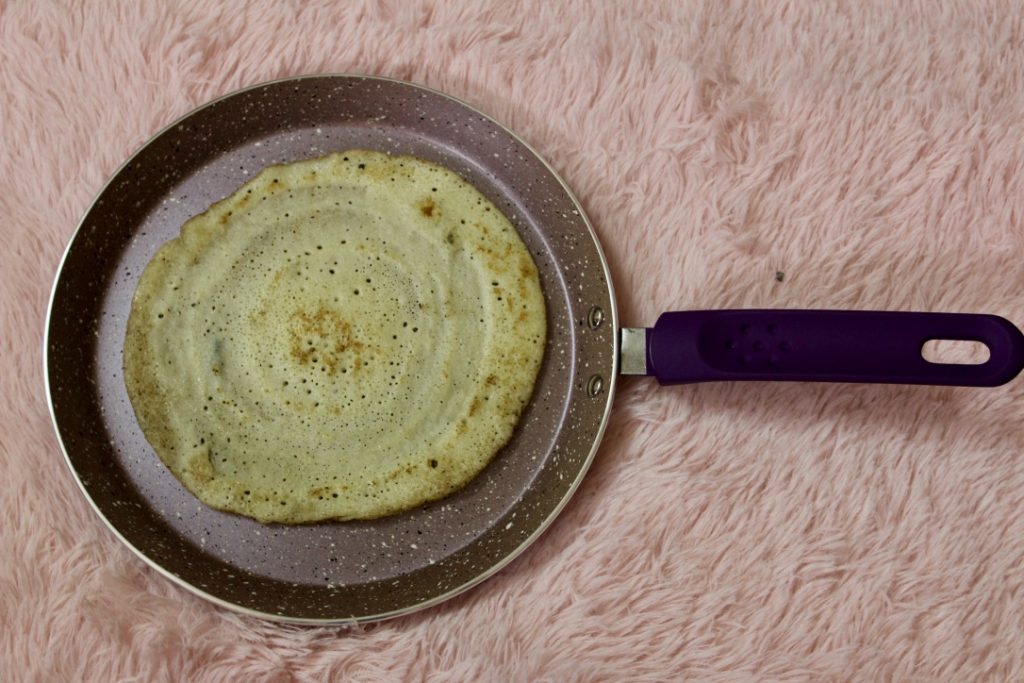 Everything gets easily washed off with water and washcloth after use. My kitchen looks more beautiful with these wonderful cookware which spell beauty, class & style and the cooking experience you get in them is worth cherishing a million times. With the soft looks & easy grip colourful handles, it is a solemn pleasure and delight to cook in them. The utensils are suitable for gas, induction, electric and gas stove as they are very strong, tresilient to any kind of heat and 5 layer coating makes them so durable and long lasting.
The mini frying pan is a gem for people with little kids. They want variety for their little stomach and obviously it is perfect for the little treats you wanna offer them! They would also enjoy the dishes specially crafted for them!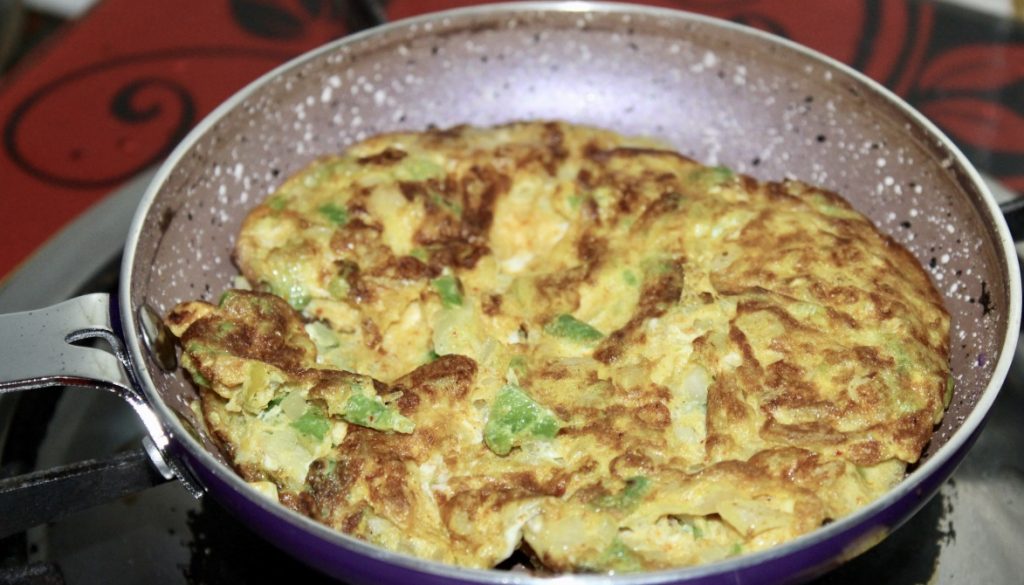 I am seriously so happy with the product that I would surely recommend it to many and you could also use these for gifting. It will add a stylish statement at your house by serving authentic Italian, Chinese, South Indian and the protein dose of omelettes for the entire family.
Last but not the least the Nutri-blend Black with Jar which is basically a compact blender grinder.
Anyone who works out stresses out themselves and wants to enjoy their peace with a glass of refreshing detoxifier or a healthy juice or a rich delicious smoothie. This blender blends & grinds within a minute and creates its magic with a 750 ml Mixer jar, a 500 ml Long jar and a 300 ml Short jar with two distinct blades along with an extra cover lid & seasoning cap.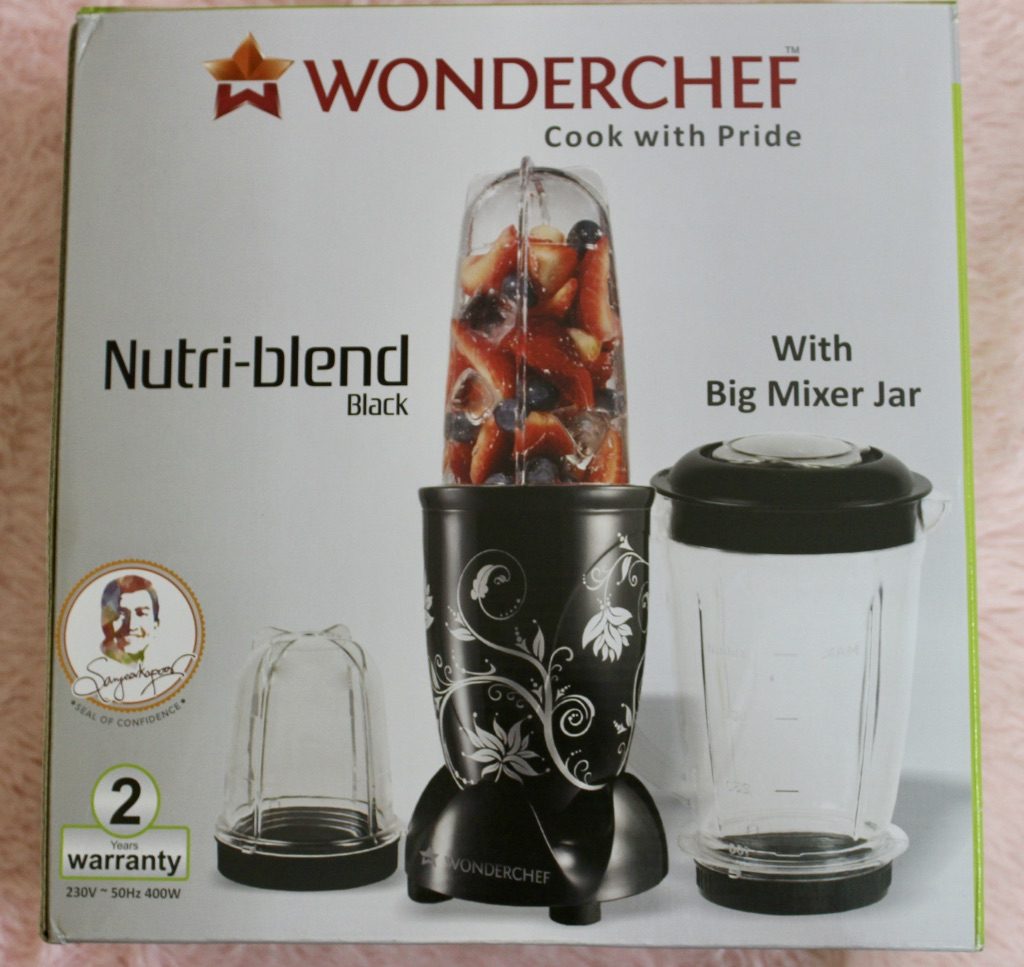 The Wet blending blade (4 teeth) makes super blends, mixes & smoothies from all fruits & vegetables. The blending blade is only for blending & mixing and does not do dry or wet grinding. Dry blending blade (2 teeth) grinds the hardest of spices with ease to make the finest garam masala & spice powders. It can also be used for wet chutney.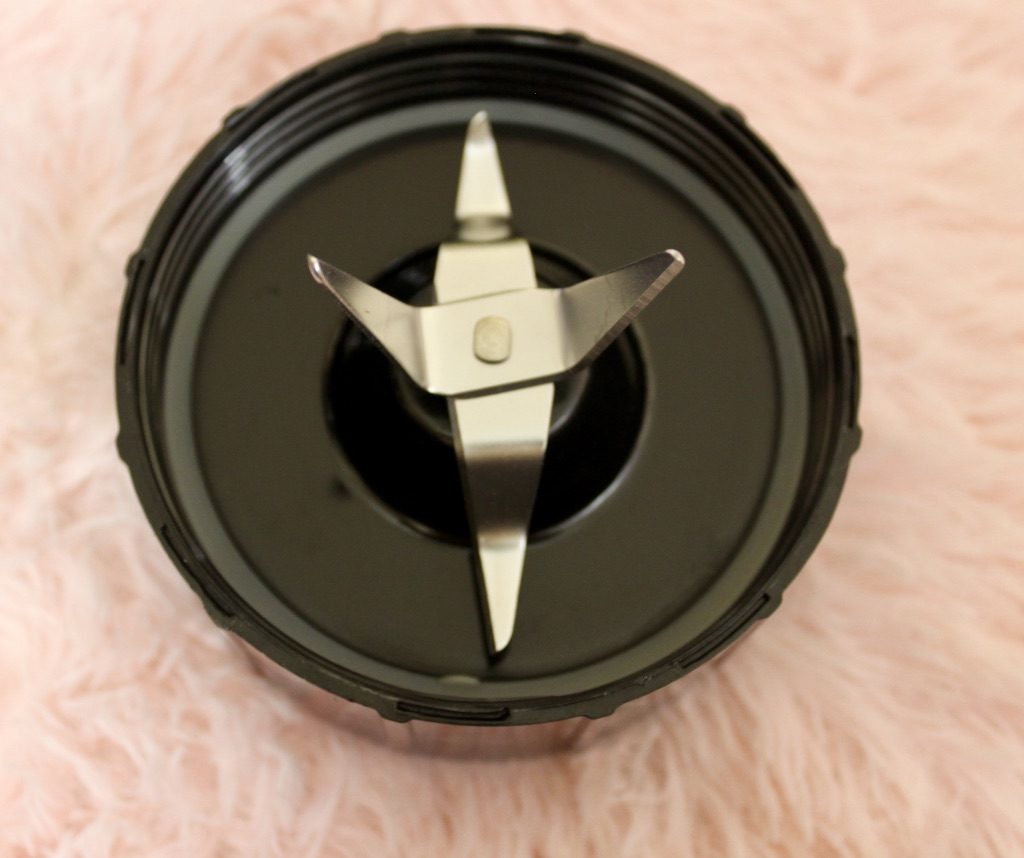 It's now very easy to make healthy drinks and calorie-free refreshers using the product with fresh fruits and vegetables which have high nutritional value and anti-oxidants which are not destroyed in the process of making it but actually retained in the juice or smoothie itself. Isn't that a piece of healthy news? As the nutrient dose remains intact in the end product, the superior performance of the blender is justified by the unique light weight, easy, compact design with multifunctions like dry and wet use and with a rubber base design at the bottom. The product is easy to handle as well as move. You can place it anywhere in your kitchen conviniently as it does not occupy much space.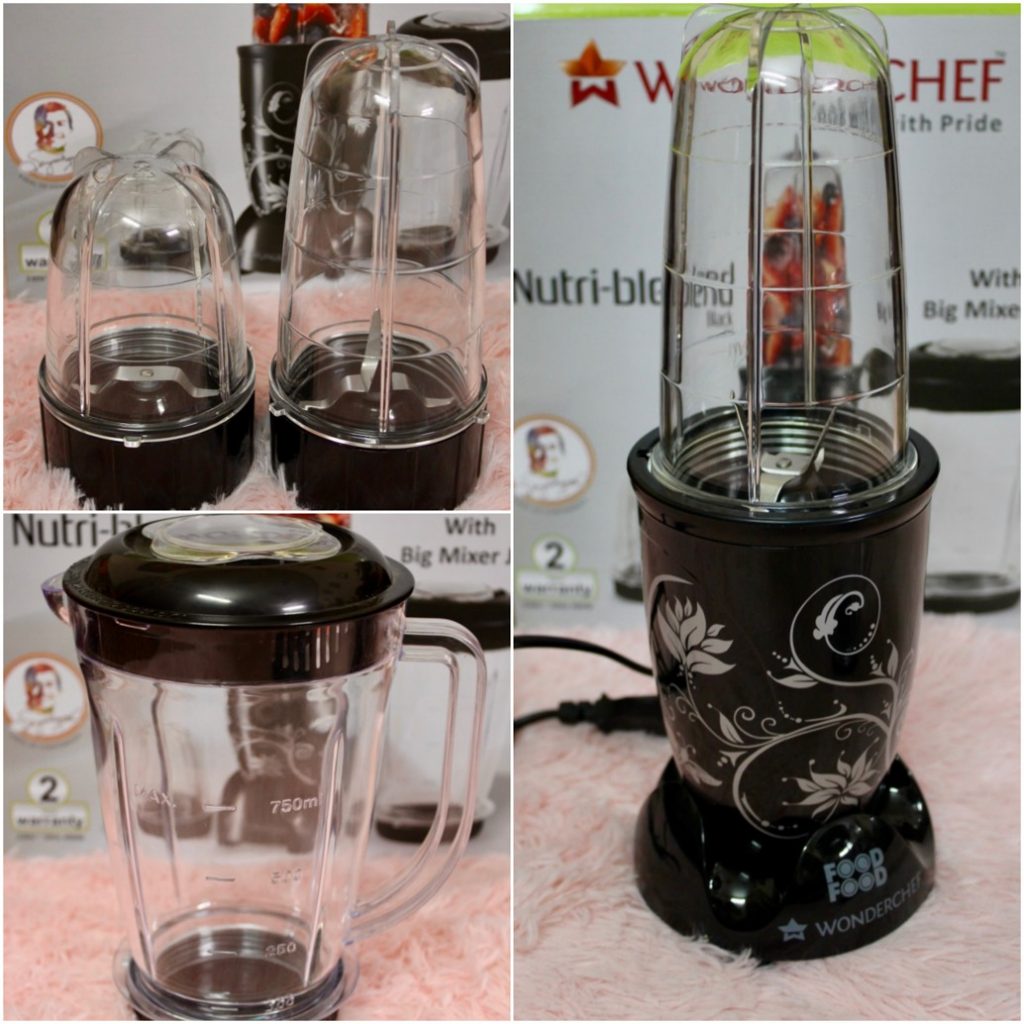 So use it for blending, extracting, grinding, churning the best out of available materials to create a wholesome nutritional supplement or including a tasty fulfilling glass of juice in your diet. A recipe book compiled by the famous Nutritionist Swati Thoda (who spent over eight months of research to create this book) with a foreword by Sanjeev Kapoor is provided with the product which has many good, healthy and inspiring recipies along with a diet chart for the digestive needs of every individual in the family with the proper calorie intake and how to enjoy the season's best offerings be it mangoes or watermelons or coffee, chocolate, almonds, ice creams- the book has it all and when you have the Nutri-blend in your kitchen you can say that you are eating right with the nutritional blending of ingredients. The book truly compliments the quality & essence of Nutri-blend.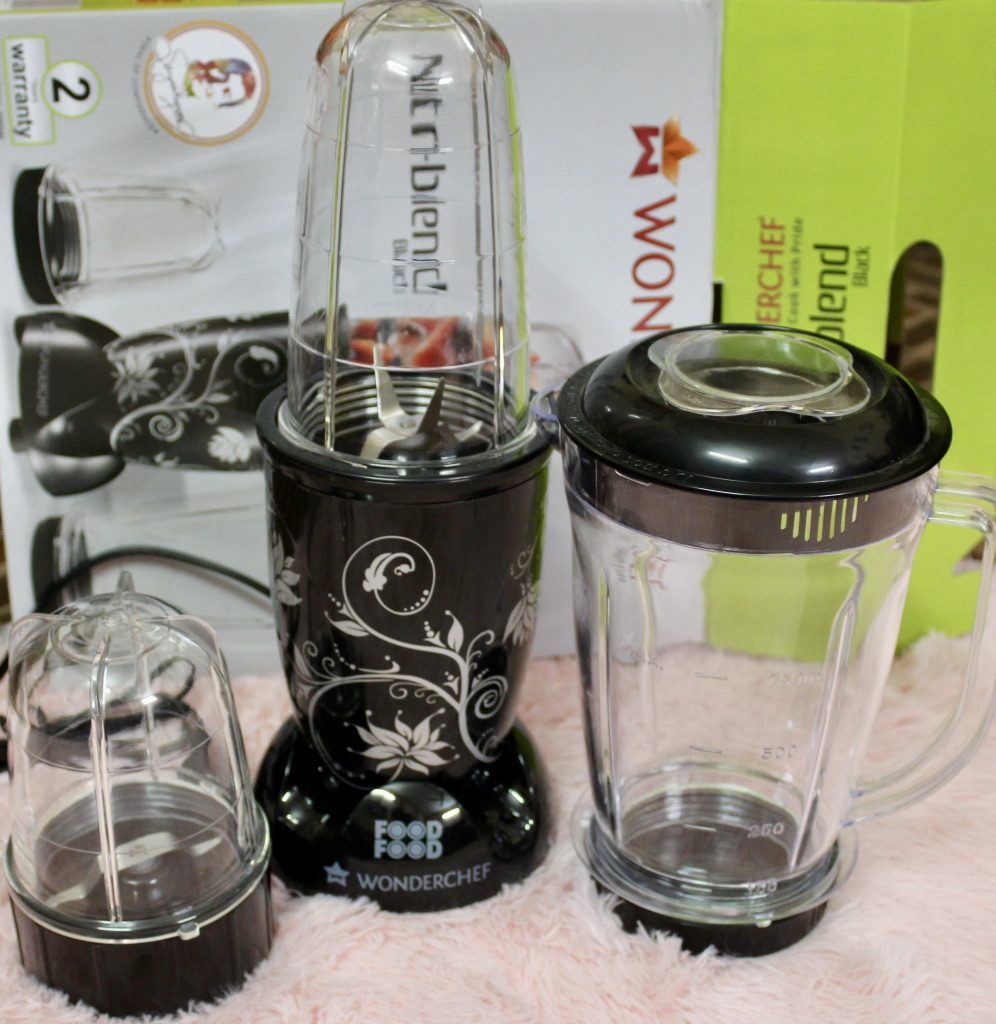 The book says 'look good and feel good'! That is just so true when you have the best supplementation and nutrition and you gain a lot by just spending one minute. Just use the superb Nutri-blend and in no time it will make you sacrifice your indulging desires into something healthy and more fulfilling. It inspires you to stay fit by having the right ingredients & builds strong immunity to keep diseases at bay. We made an Apple & Pomegranate smoothie using the product and it turned out to be yum!
All the products that I received will stay with me for a long time as they have made a special space in my lifestyle as well as my kitchen. They are making my life wonderful, simpler, better & easier as I cannot stay hungry at all so these classy, convenient as well as handy products are designed keeping in mind requirements of today's generation. Without a second thought when I stand in my kitchen and look at the new products which have brought in my life, I just feel grateful and thankful to the master of the cooking world i.e. Chef Sanjeev Kapoor. It's such a great honour and to use them in my cooking methods. It will always be my priority as I think the man understands what a woman goes through in her entire life fretting in the kitchen lifeless without any energy with all her sorrows coming to a halt now.