'Customer is the king' but what if I tell you about a kingdom which does not only offer a calm & peaceful ambience but even you have some exotic dishes ranging from Italian to North Indian to South Indian to Kashmiri! If that's what you have been imagining now, then let me introduce you to My Square located at the second floor of the luxury lifestyle destination Select CITYWALK. Almost all of us have been to the premium destination for our retail therapy as well as treating our taste buds and what I love about the place is that it treats you as a guest and not just as a customer. From valet parking to doorstep delivery, what is not to love! Besides, Select CITYWALK boasts of the best national and international brands under one roof and when we want to relax while catching up for a refreshment, a quick bite or a meal then one of the ideal option is to head to the second floor and grab a place at My Square.
Taking the escalator and reaching the red & white zone which proudly calls itself My Square, it introduces us to dishes from across the world and that's what I love. A lot of times we are in a group, whether family or friends and we all want to eat different things. I know if I am with my mother she would opt for a Masala Dosa or a Chaat while I would prefer a North Indian delight or maybe something healthy like a Pita Pit. That's when My Square comes handy where we have the freedom to eat what we want.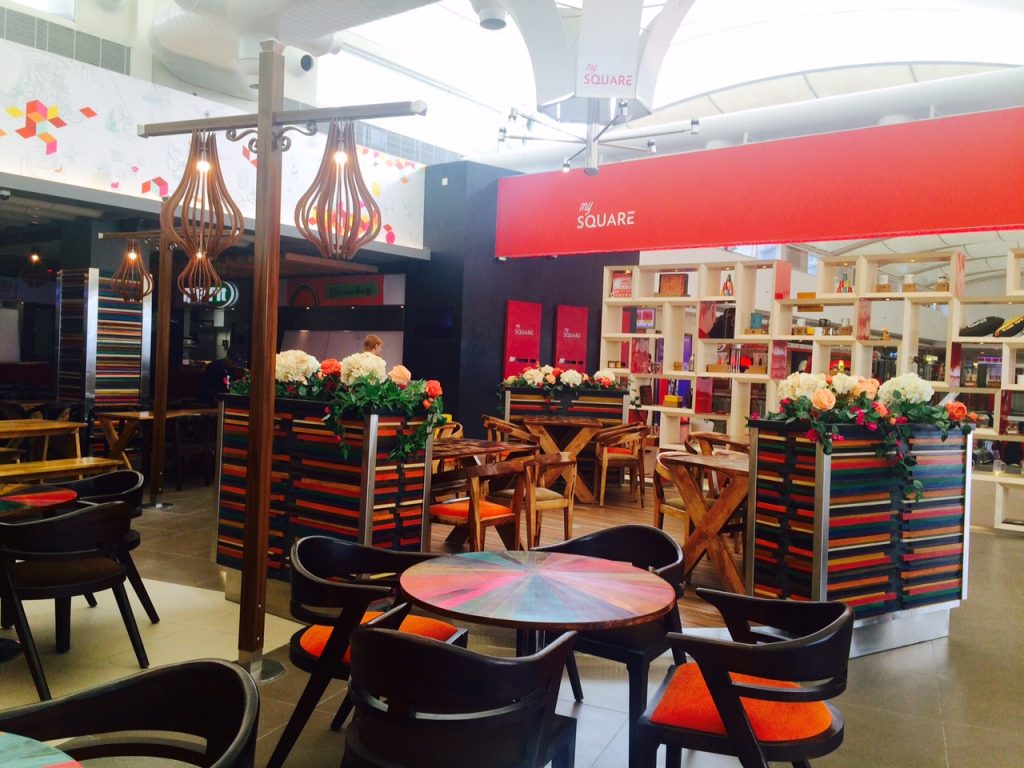 So let me tell you about few of my favourite places at My Square:
Saravana Bhavan: Who does not like the crispy rolled layer of fermented rice and lentils popularly known as dosa which you have with sambhar and chutney or the soft little white puffy idlis! Saravana Bhavan actually makes the best South Indian delights serving it with the most yummy sambhar as well as different types of chutneys which makes us a happy soul! Not only is it a perfect comfort food but also a light refreshment which one can eat at any point of day whether its breakfast, lunch or dinner time! If you are confused on what to eat here, you could check their 'Our Favourites' section of the menu which consists of Ghee Pongal, Rava Khichadi, Idiyappam, Appam, Poori, Chappathi with side dishes as well as Porotto with side dishes. One can never go wrong with these, afterall this is a restaurant which is not only renowned in our desh India but even internationally. Oh! Don't forget to try the South India filter coffee.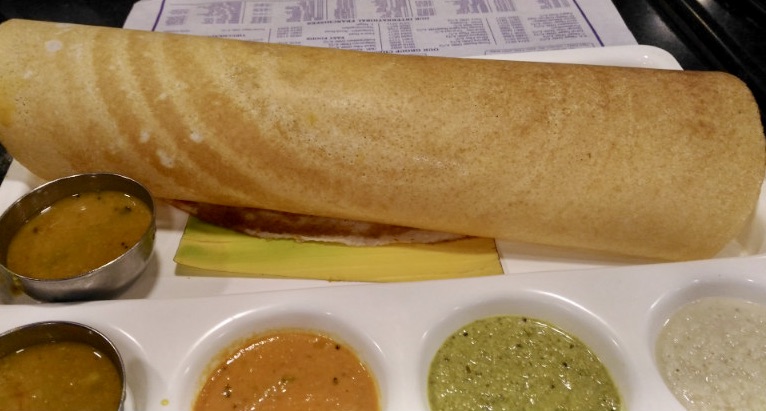 Pita Pit: If you are a health freak and looking at a healthy yet tasty option, then Pita Pit is your answer. Best part, you can customize your order and have your own creation. The made to order grill concept right in front of your eyes boasts of health, hygiene as well as taste. If you want to know what exactly is it, let me solve the riddle for you. Pita bread is layered with hummus and filled with iceberg lettuce, tomatoes, onions and capsicums which are then cooked. You can pick and choose the veggies according to the requirement, however I generally go for all the veggies (except Mushroom) – Cucumber, Carrot, Gherkins, Olives, Jalapeños and Corn along with a sprinkle of chopped cheese and then salt, pepper and oregano. In the sauces section, my favourites are Chipotle, Mint Mayonnaise and Thousand Island. The Pita is then rolled and put in the griller. The last time, I went to this place, I placed my order for a veg pita and a non-veg one making sure that I don't be partial to one. I asked the server on his recommendation and he suggested Falafel in veg and Grilled Chicken in non-veg. The freshness of falafel, chicken and veggies wrapped in the pita was simply delectable.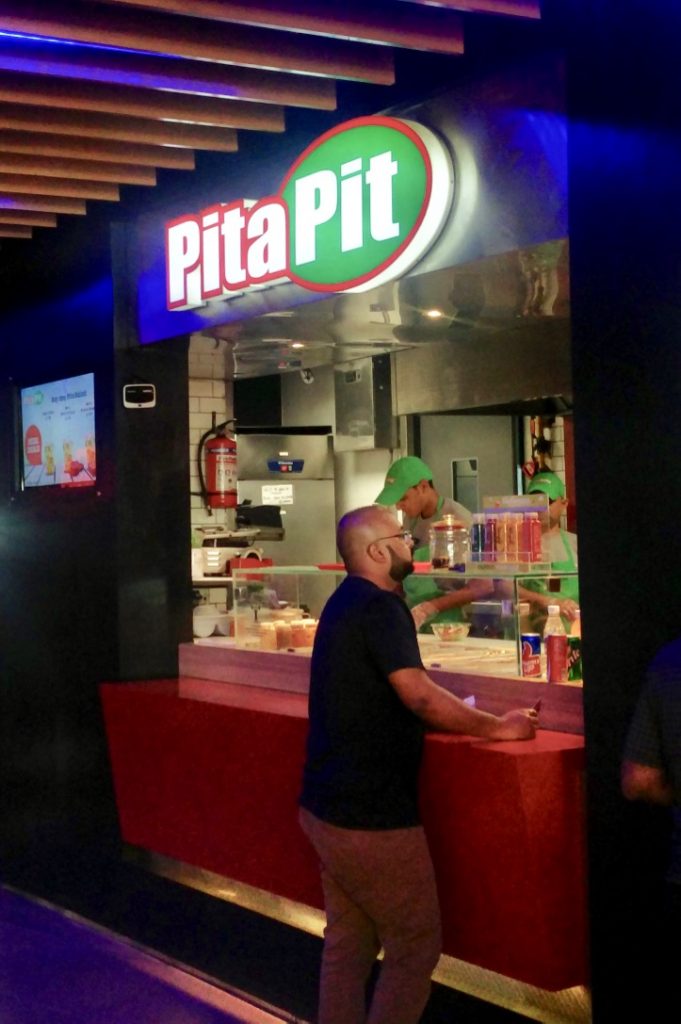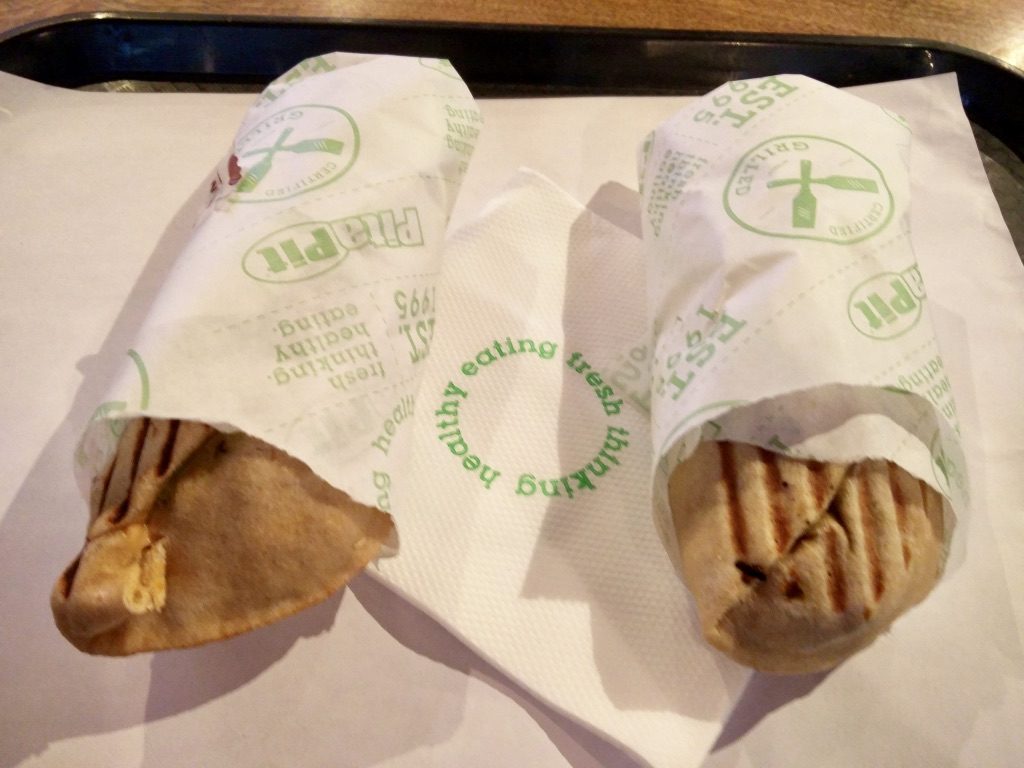 The Masala Trail: If real street flavors of India are your true calling then The Masala Trail is your ideal joint! At TMT, you can relish all the regional gems like Amritsari Chole Kulche, Dal Baati Churma, Agre Ke Paranthe, Karnataka Akki Roti and many more to make your tastebuds savour the taste of authentic & delicious street food. They also have the all time favourites Rajma Chawal & Kadhi Chawal along with Maake Ki Roti Sarson Da Saag on the menu to delight the customers. It is a pure vegetarian restaurant in an effort to bring this traditional regional street food keeping the menu of handpicked dishes which all of us ate while growing up in our home towns. My favourites are Amritsari Kulcha with Makhan & Rasse Missey Chole which was nice and very tempting with desi white makhan laden paranthas. A Punjabi delicacy! The Tower Chaat is also a must have which comes in a tall glass and is a burst of flavours! It has layer after layer of tangy crispy goodness all of which came together with sweet & spicy tamarind chutney. It's a visual delight and something different!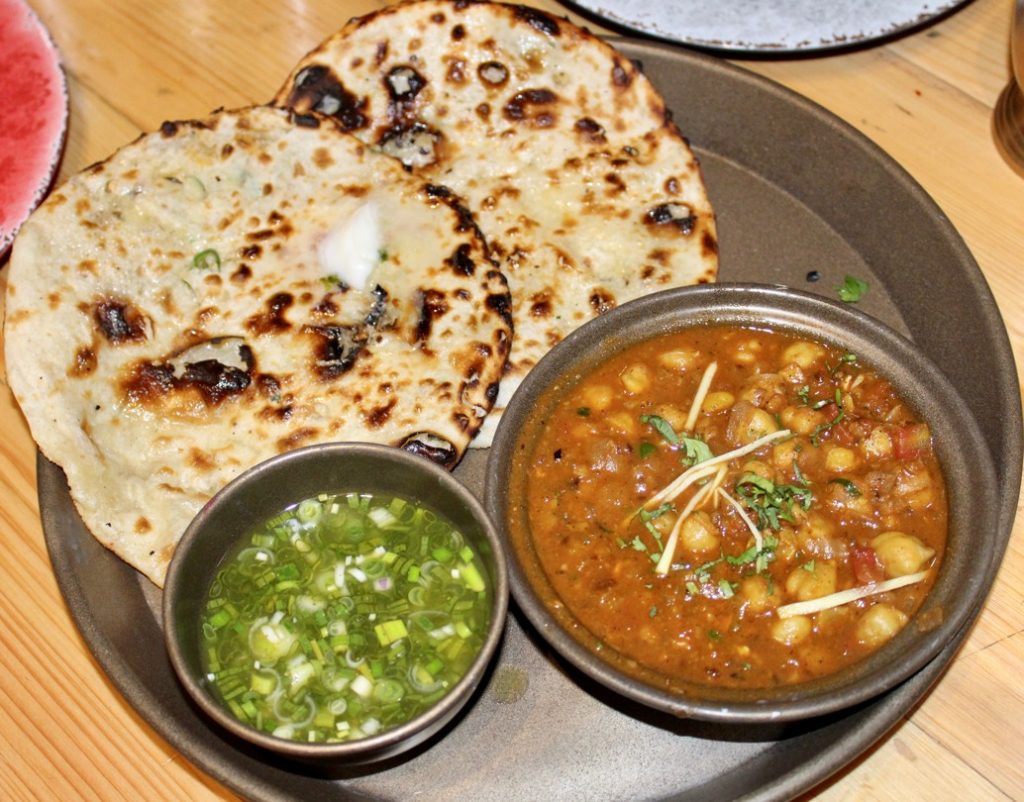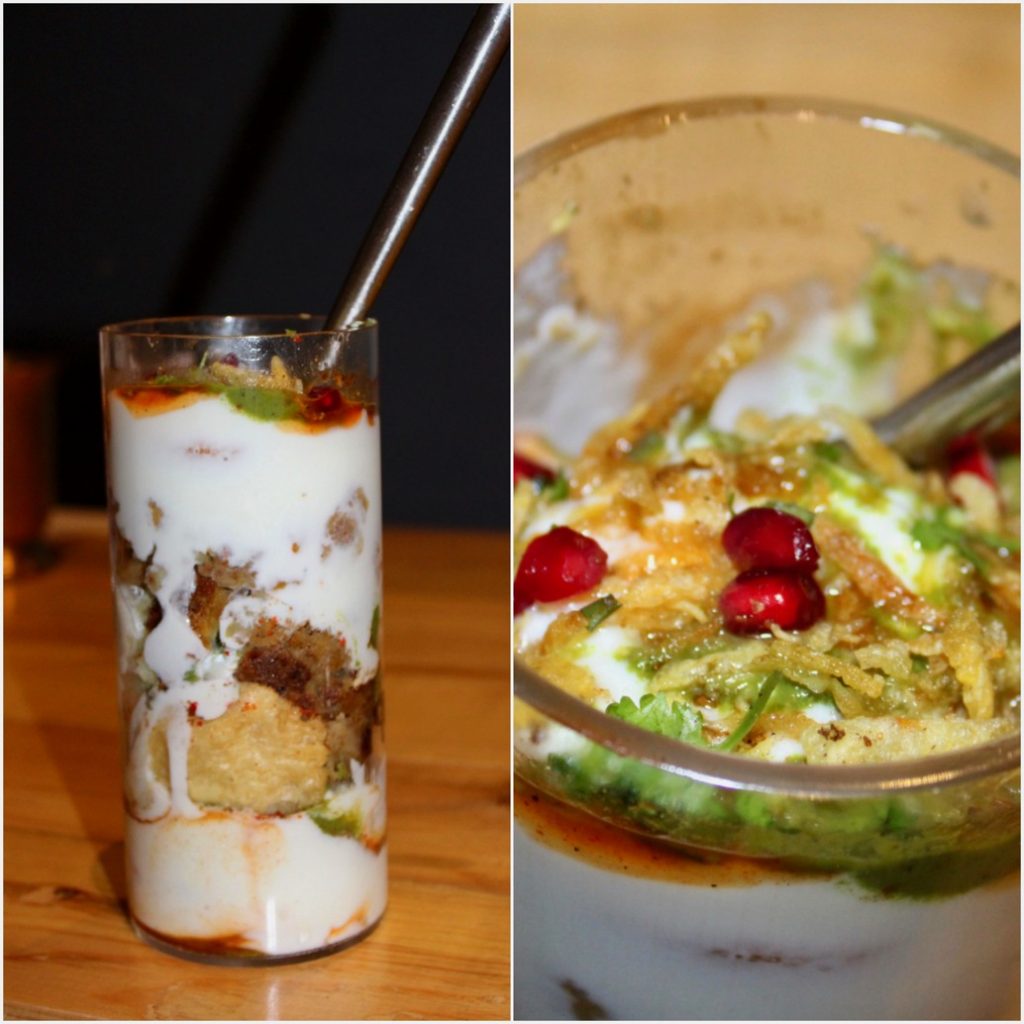 The highlight of My Square are the small touchscreen monitors installed on every table from where you can make a choice sitting on your table of the food court! That's the majesty that you enjoy being the customer aka king at Select CITYWALK!
By the way while you indulge in some lip smacking food at My Square you could also enjoy the plethora of services. My favorites are bag & shoe repair or the carwash.