For Vineet Bahl's Autumn Winter'17 collection at the Amazon India Fashion Week (AIFW AW'17) entitled "CODE", he proposed a CODE of everyday dressing for a woman in a certain frame of mind- she is assertive and knows what works for her. She is confident as well and doesn't dress to impress.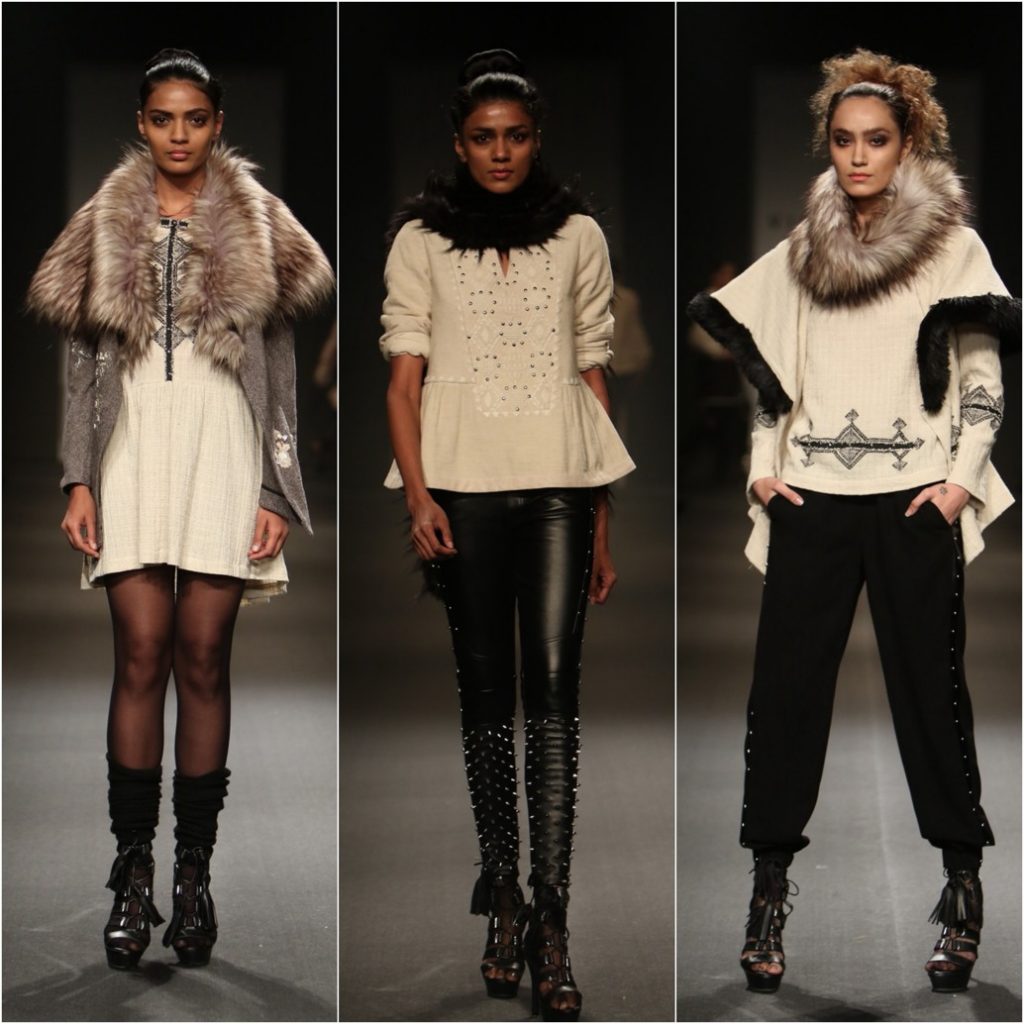 The show started with hues of ivory, black & grey and the use of lace, leather & fur could be seen with a smokey eye make-up look. There were jackets, tunics & tops in the classic black & white combination along with fur on neck, leather pants and panned skirts.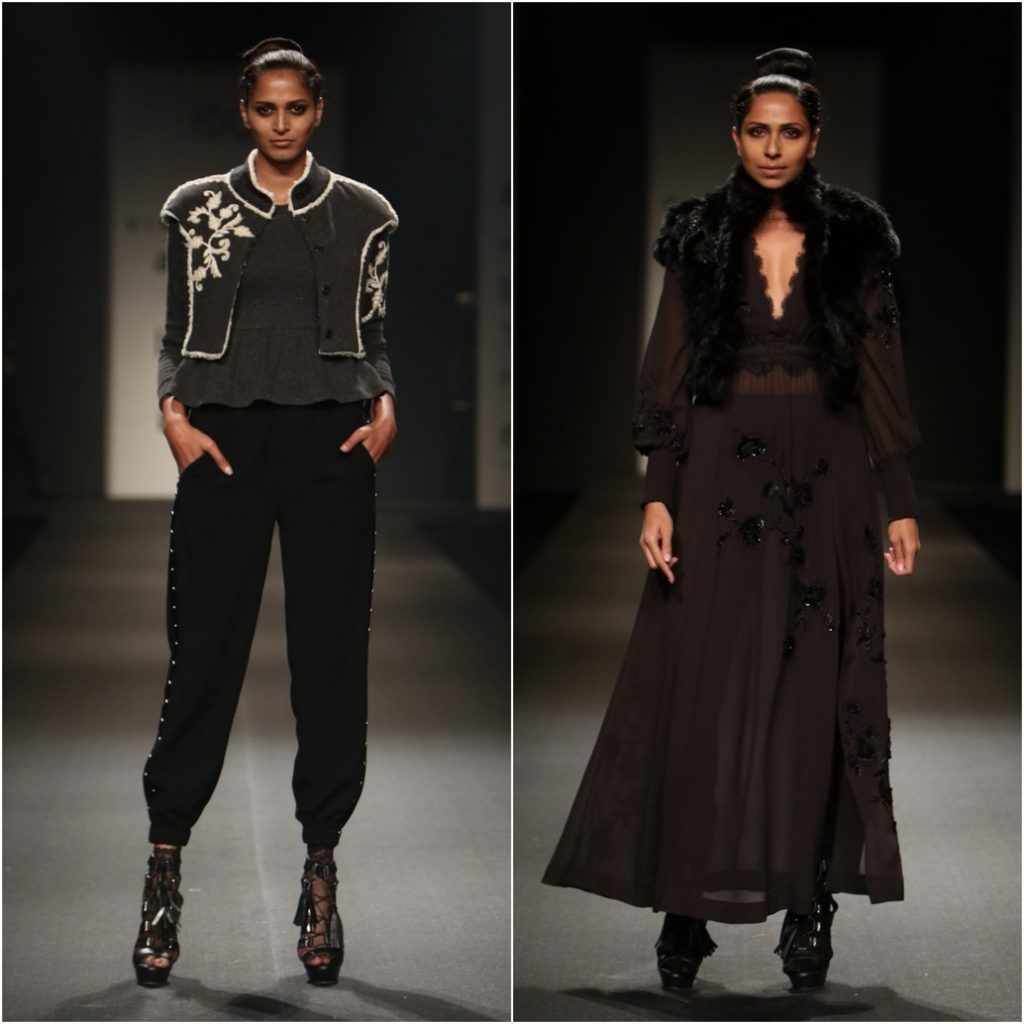 In this collection, Vineet has used minimal embroidery and a constant reference to stud & rivet detailing. It is replete with elements of boho-luxe and layering. It is an understated drama for the urban woman.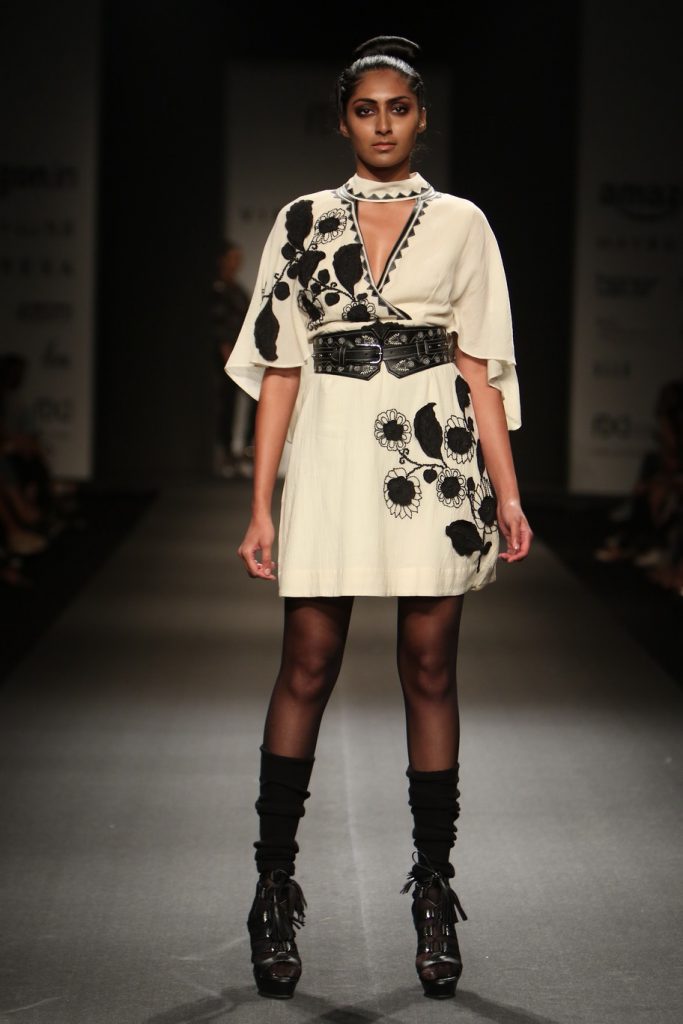 The collection also comprised of frocks with stockings, short jackets, shorts and leather skirts giving a rough & stony look. An edgy & sexy style formed with leather graced to shine & add more sex appeal. The collection is untextured, rugged, raw, unfinished but glamourized & made grungy with some silhouettes & drapes, making them more wanted & providing effortless glamour.