Wedding Asia welcomed the wedding season in advance with the intricate wedding indulgence celebrating the rocketing spirit of the big fat Indian wedding. The preview of Season 2 was held at Dusit Devarana recently at a warm soiree. The extravagant three day exhibition showcased some of the emerging bridal couture designers, jewellers, wedding planners, trousseau packers, specialized photographers, customized shoe designers, make-up artists and invitation designers under one roof. Wedding Asia with its success history has been titled as Asia's premium wedding exhibition.
Wedding Asia, the brain child of Anupreet and Maninder Sethi flagged off the first time in 2006. It is the most popular lifestyle exhibition that caters to the elite class of society. It is the first of its own kind platform that the country has witnessed. Apparel, jewellery, sterling silver, linen & accessories… the three day event is filled with the finest collection of every conceivable article for the bride and the groom put together painstakingly by the top notch names in bridal finery from the Asian subcontinent. Catering to a broad range of consumers the collections at Wedding Asia reflect the genius of master craftsmen and designers through blends of modern and traditional, classical and contemporary, with an aim to display traditional and contemporary yet appealing and affordable wedding attires. Leading and renowned fashion designers from India and neighboring countries such as Pakistan and Dubai also participate in Wedding Asia exhibition.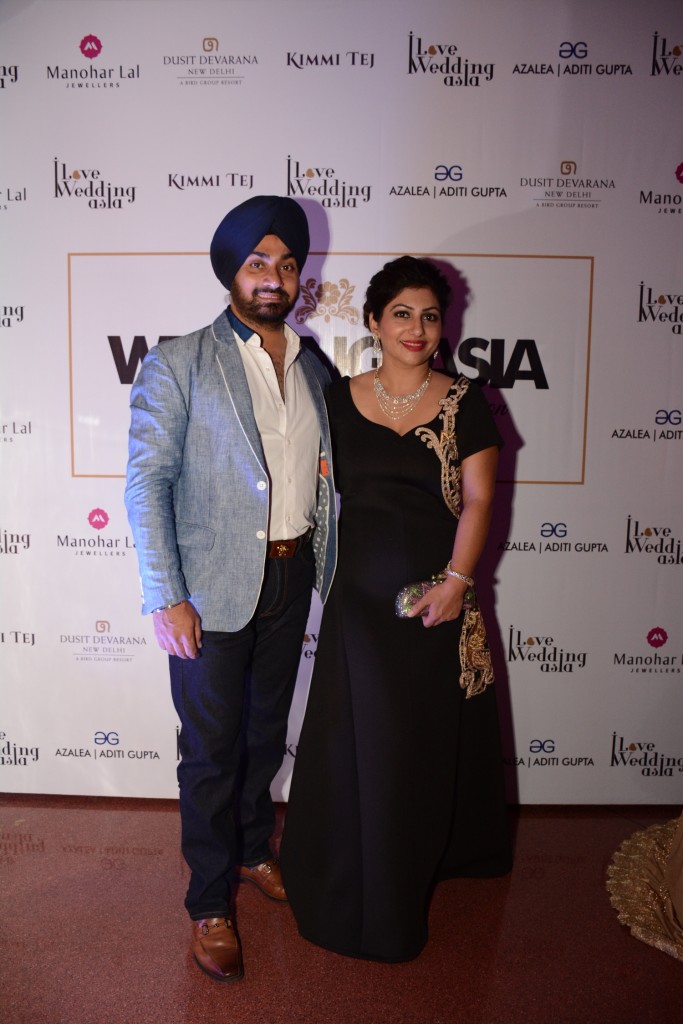 Speaking about the event Mrs. Anupreet Sethi, Founder- Wedding Asia said, "Wedding Asia is a platform where exceptional wedding planning meets style beyond comparison, you will find simply irresistible collections which are influenced by designers but thoroughly inspired by brides. Watch your dream wedding desires come to life while being treated with an unparalleled scale of services. Wedding Asia is known for it's well planned journey as a platform filled with sophisticated style and special touches."
Designer Kimmi Tej elegantly dressed up in a white lehenga embellished with Swarovski made eyes turn as she walked in. For Season 2, she has put more emphasis on embroidery with zardozi work and Swarovski embellishments. The forever bridal colour 'Red' was primarily to be seen in her designed apparels.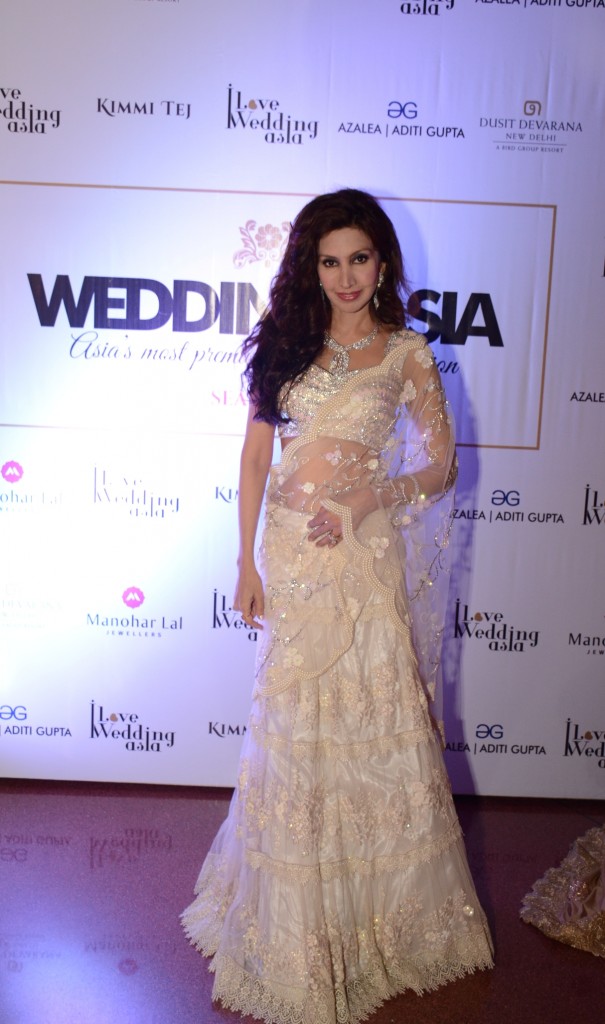 Azalea by Aditi Gupta welcomed Season 2 of Wedding Asia by presenting her collection "The Heritage Bride". The new collection symbolizes the ancient monuments and ornaments of Rajasthan. As an ode to the fabled beauty, designs are created to pay tribute to the timeless era.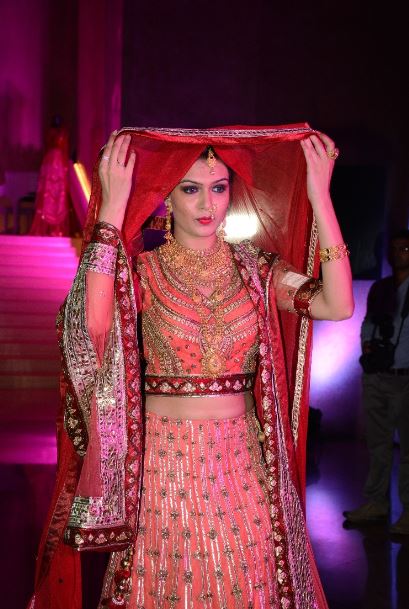 The models adorned Manohar Lal Jewellers bridal jewellery which had perfect blend of styles that portray elegance, simplicity, charisma and a hint of drama. The models dazzled with the creations of the designers, reflecting modern brides with an adequate blend of culture and traditions.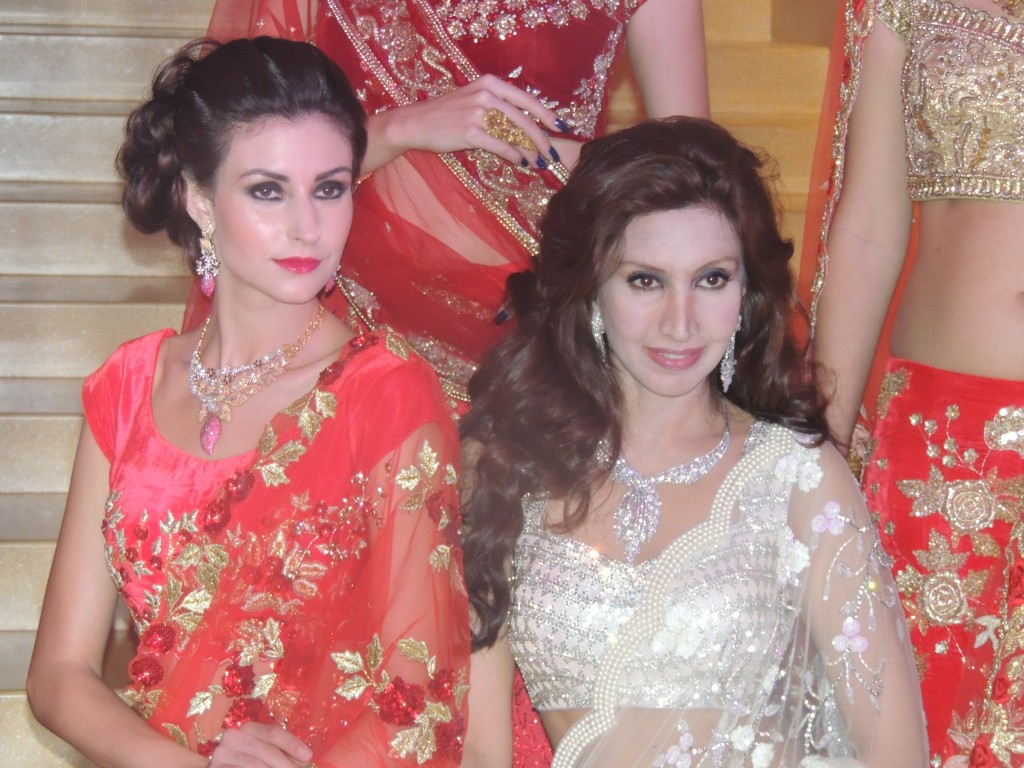 The event was graced by the presence of Ramola Bachchan, Garima Nagpal, Sunaina Chibba, Ritu Sood, Jai Madaan, Rishi Tej, Sameer Suhag, Preeti Suhag & Tanya Hooda to name a few. Adding more life to the event was Sufi Band performance by Roots.
Review Credit: Sonal