Vikas Khanna is definitely one of the most handsome & down to earth chefs from the ones I have met so far and when he is cooking, giving out his useful tips and joking with the audience, pun intended, you become more a fan watching him cook, laugh & spread more love and happiness. USHA International, one of India's leading consumer durables company recently hosted a cook out session with the man himself, six times Michelin starred chef and Brand Ambassador for Usha Kitchen appliances, Vikas Khanna at Delhi Golf Club.
The event began with an interactive session with Vikas followed by a live cooking session. It was amazing to see how he quickly was he able to cook while explaining every little detail, his doting eyes on his mom and taking out maximum beauty of nature from the available ingredients cooking smoked fish, smoking elaichi (cardamom) and setting temperature in the new Usha OTG which controls the heat while cooking.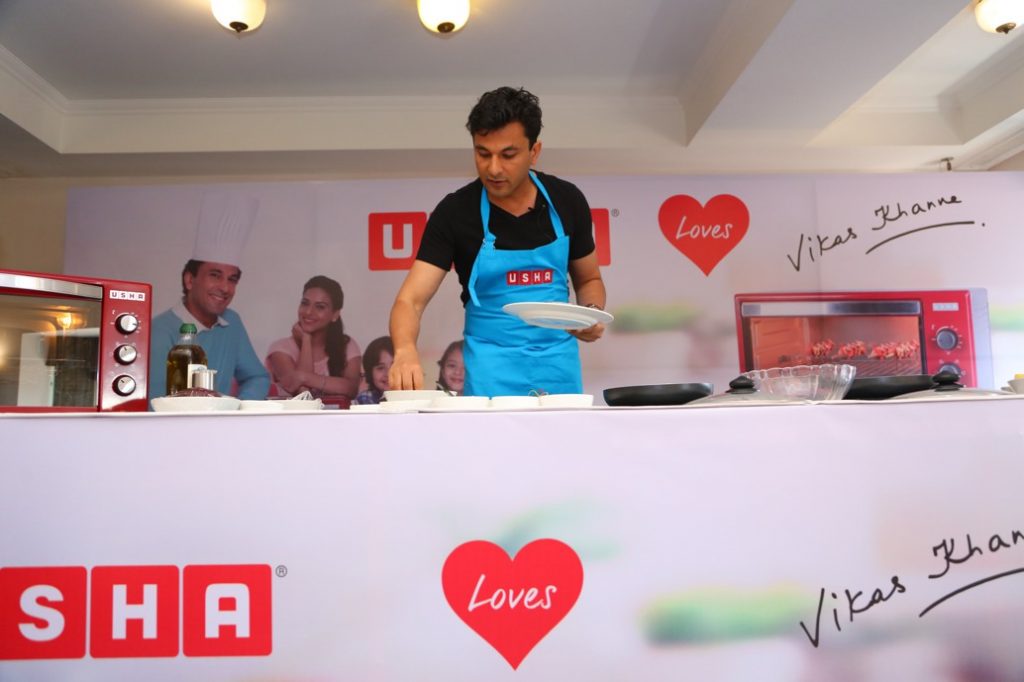 He also spoke about using Chyawanprash in cooking and sukhi gulab ki pankhuri which has the most amazing flavour. Dressed in black & blue and a sky blue apron, he is indeed charming when it comes to looks and leaves no stone unturned to impress his fans. You look at him in wonder as he cooks the fish with the healthy oats, uses olive oil in his cooking making health the main focus as he goes around, interacts and gets love & attention as a reward from his fans of all ages.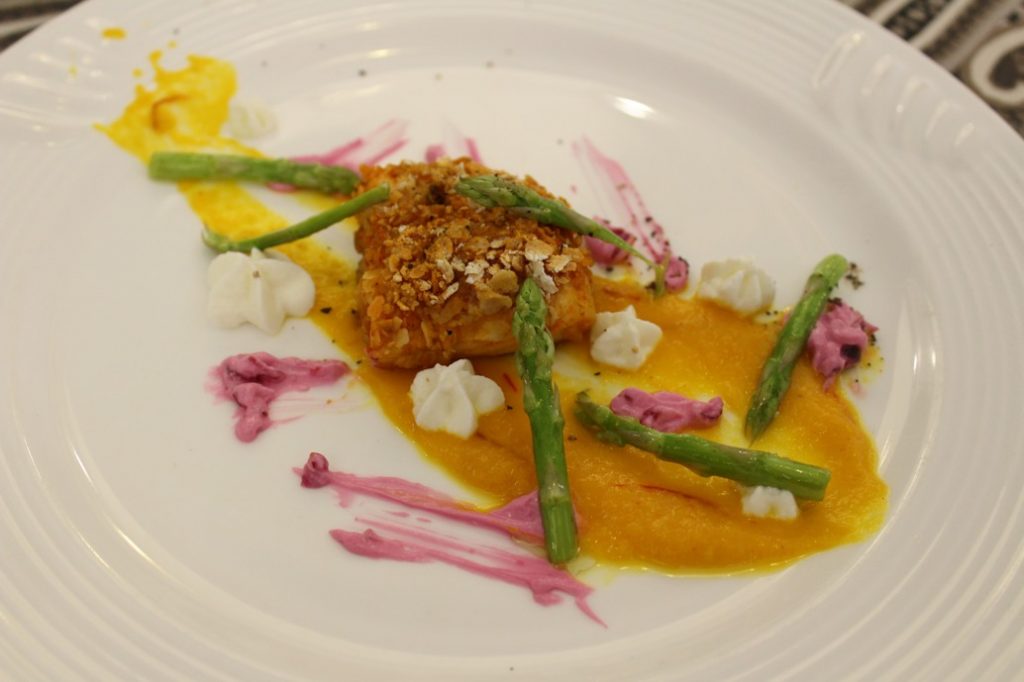 He then spoke about his childhood days and the OTG cooking methods that time, he talked about the importance of slow cooking which we are forgetting today as we believe in fast cooking nowadays. He spoke at length about baking, toasting and grilling in Usha OTG which has 360 degree convention heating, illuminated chambers for making tasty & nutritious food and a unique keep warm function for efficient cooking.
Vikas revealed that he himself doesn't eat atta, chawal & maida. His fitness secret is that he survives on grilled chicken and fish and baking and cooking in Usha OTG is very simple & easy according to him. Even the trays can be pulled out and you can easily clean it whenever required. The OTG comes with a set of accessories like tongs, crumb tray, baking tray, grill rack, rotisserie & skewers.
The new range of Usha OTGs are available in 42L, 35L, 29L and 19L capacities in vibrant colour combinations of wine & black with a special 30 gourmet recipes book from Pattisier Sahil Mehta as a free gift with the product so that you can bake, grill, toast, prepare snacks, dishes and desserts easily & quickly. The price range starts from just Rs. 6,695/- and is available on leading e-commerce sites in addition to retail outlets across India.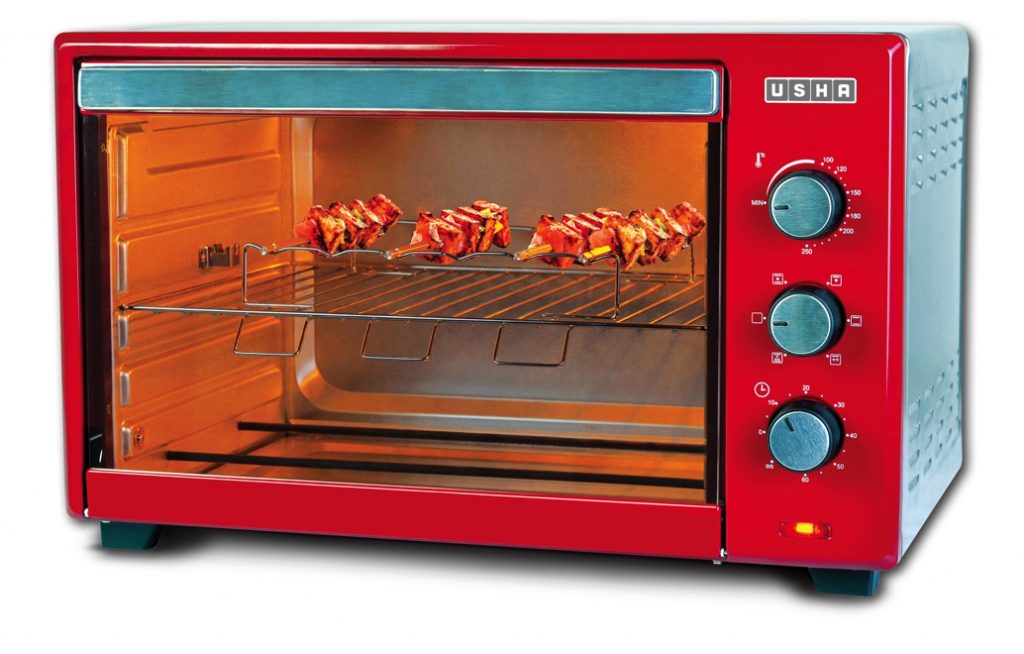 Also introduced is the Usha InfinitiCook Halogen oven which is the first-ever and one of its kind innovative kitchen appliance that allows food lovers to experiment with their culinary skills. This all-in-one cooking solution comes with 10 applications – Baking, Roasting, Grilling, Thawing, Slow cooking, Bar-b-que, Braising, Toasting, Air drying and Oil-less air frying. The multi-functional cooking appliance can prepare everything from starters, appetizers to main courses and dessert.
ChicLifeByte also organized a contest in association with Usha International wherein we fulfilled the dream of Shreya, a 15 year old passionate baker to meet her idol Chef Vikas Khanna. Shreya especially prepared some brownies & cakes for Vikas who thoroughly enjoyed meeting the young talent.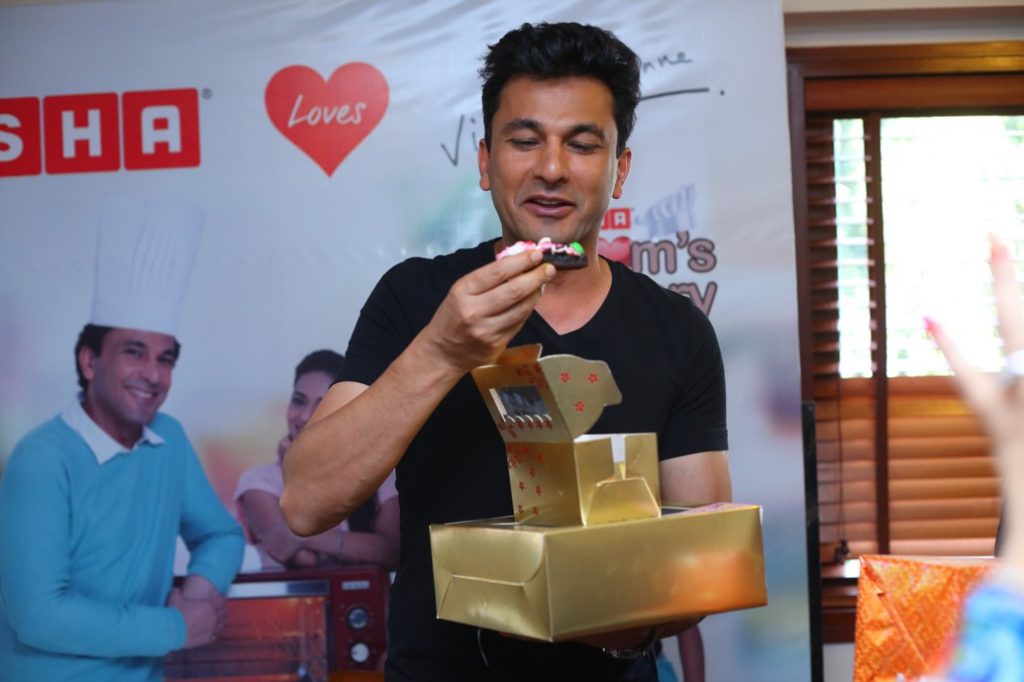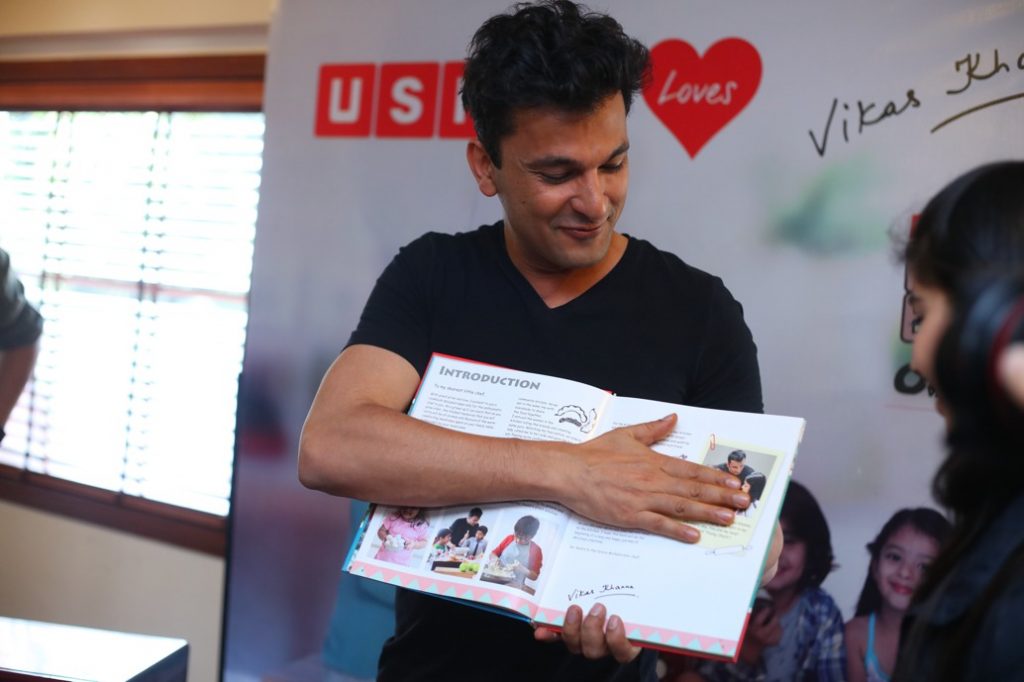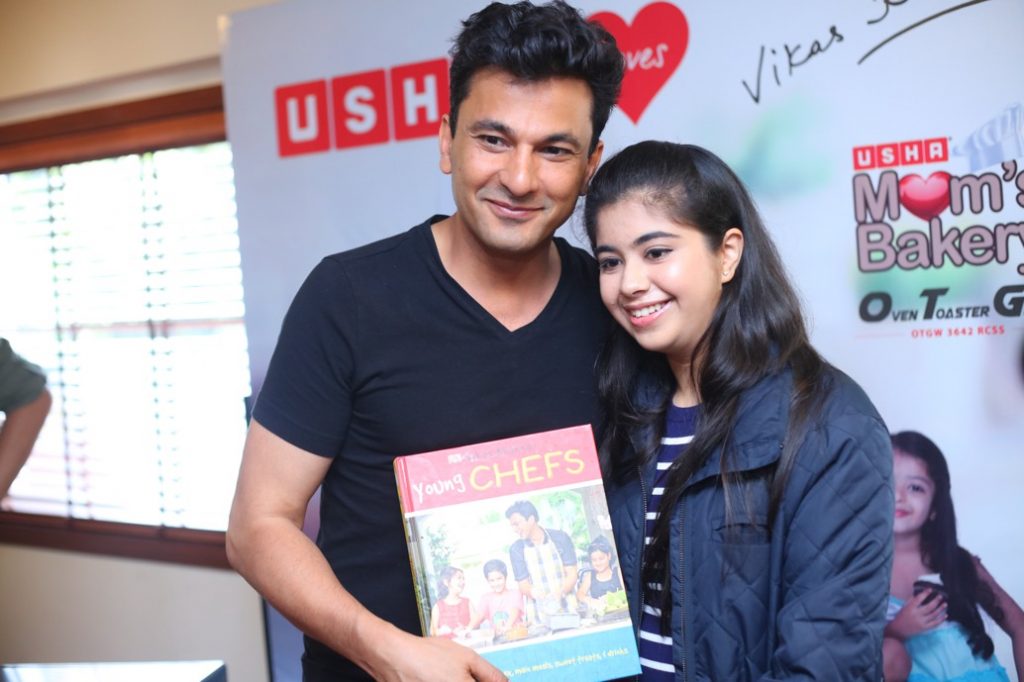 It was a lovely afternoon with the lovely chef, he is so polite & humble and a perfect brand ambassador for Usha Kitchen Appliances, for his passion & dedication for cooking is what makes his eyes gleam and shine and all the moms & dads who love cooking cannot stay away from the new OTG which has a lot to offer in terms of nutrition & healthy cooking and yes it's a perfect gift for the festive season too. So what's the wait, you can prepare your dishes in no time and serve them easily and be a proud owner of the new Usha OTGs, the new star in town!