For foodies like us food festivals are a dream destination in itself…afterall who doesn't love the best of restaurants under one roof! We were recently invited to the 3rd edition of Grub Fest (the first two editions took place in April and October 2015). The biggest buzz was that last year the Grub Fest was about 200 participating brands and over 100,000 foodies being served. This year they were prepared for a bigger and brighter event and Team ChicLifeByte was all geared up to witness the scintillating fest with their own eyes.
We headed to Jawaharlal Lal Nehru Stadium which was buzzing with Amazon India Fashion Week and Grub Fest at the same time, though separate gates did make life easy for all of us as the traffic wasn't too chaotic. The participating restaurants included a good mix of old and new favourties like Social, ATM-PCO, Indigo Deli, Kylin, Depot 29, Holy Smoke, Urban Pind, Big Fat Sandwich, Brown Sugar, Big Wong, Sushi House Mafia, Eggjactly, Koyla Kebab, Fluffles, Keventers, Burger Singh, Doner Grill, Kents, Sbarro, Wow Momos, Natural Ice Cream, Wolfgang, Clay Over and Smaaash and more. With so many choices right infront of us we were confused where to go first. So we chose a place which was yet to open up!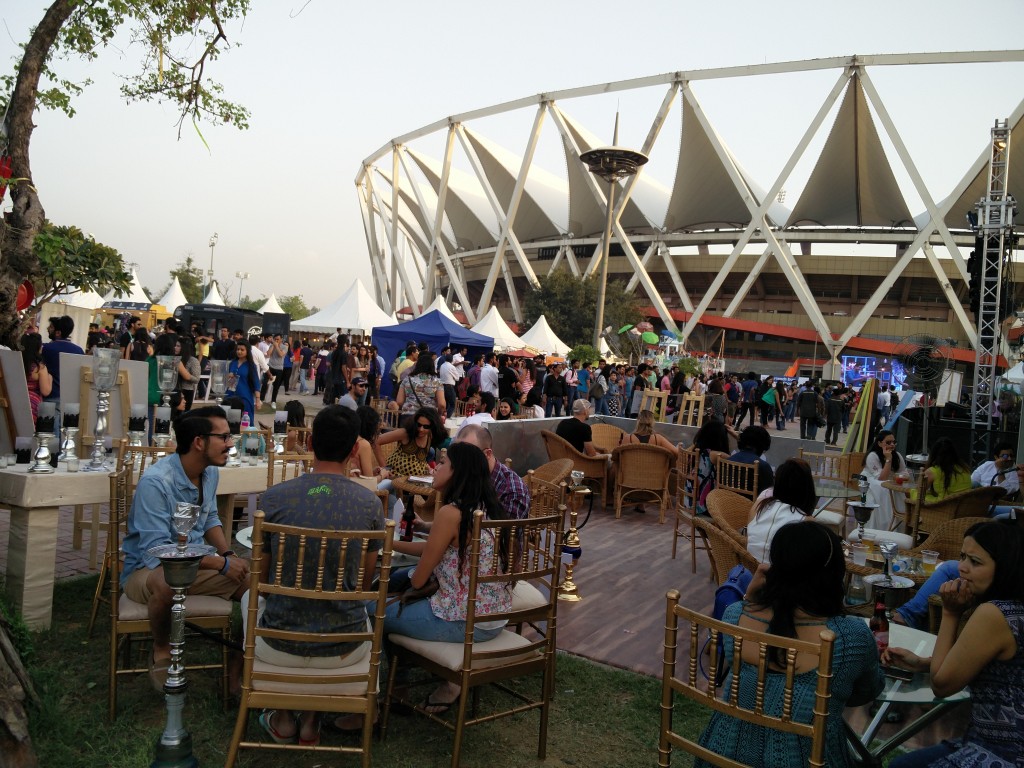 WOLFGANG & COMPANY made for a perfect start where we met Kuldeep Chabbra, the owner of the place. It had a perfect ambience even in a canopy – live music, coloured brick wall, and floral glasses. We were served water in colourful floral glasses which we loved. Its spring afterall! Then came the colourful mocktail shots – Jamun, Jalapeno, Mango & Mint. Absolutely delightful!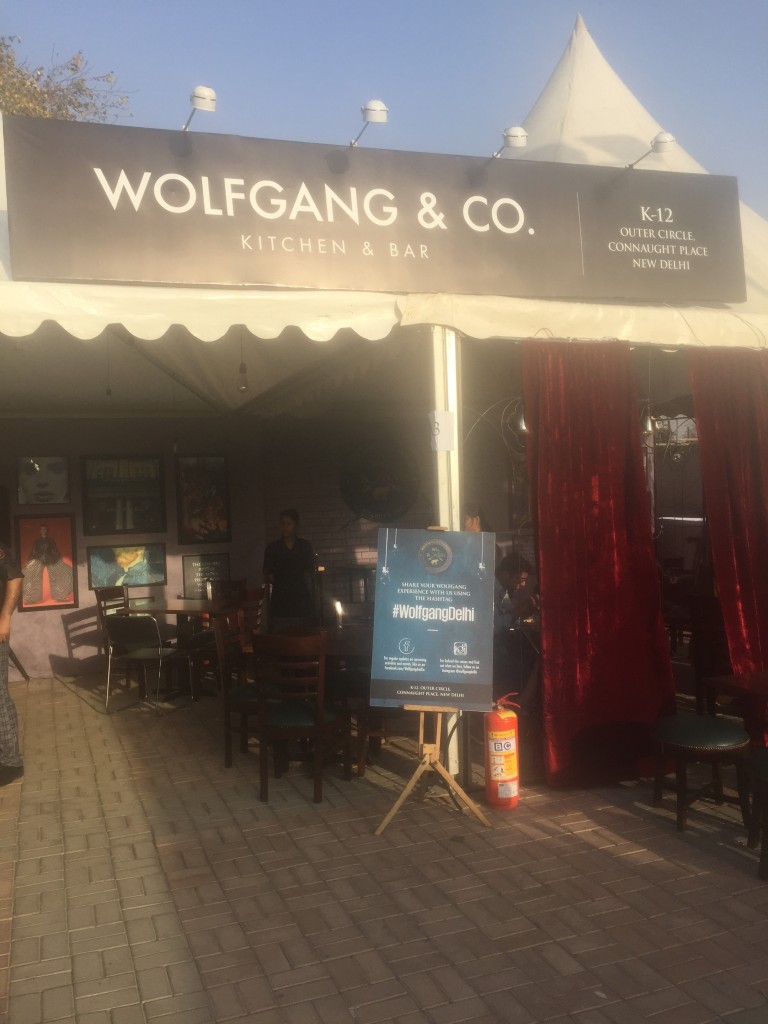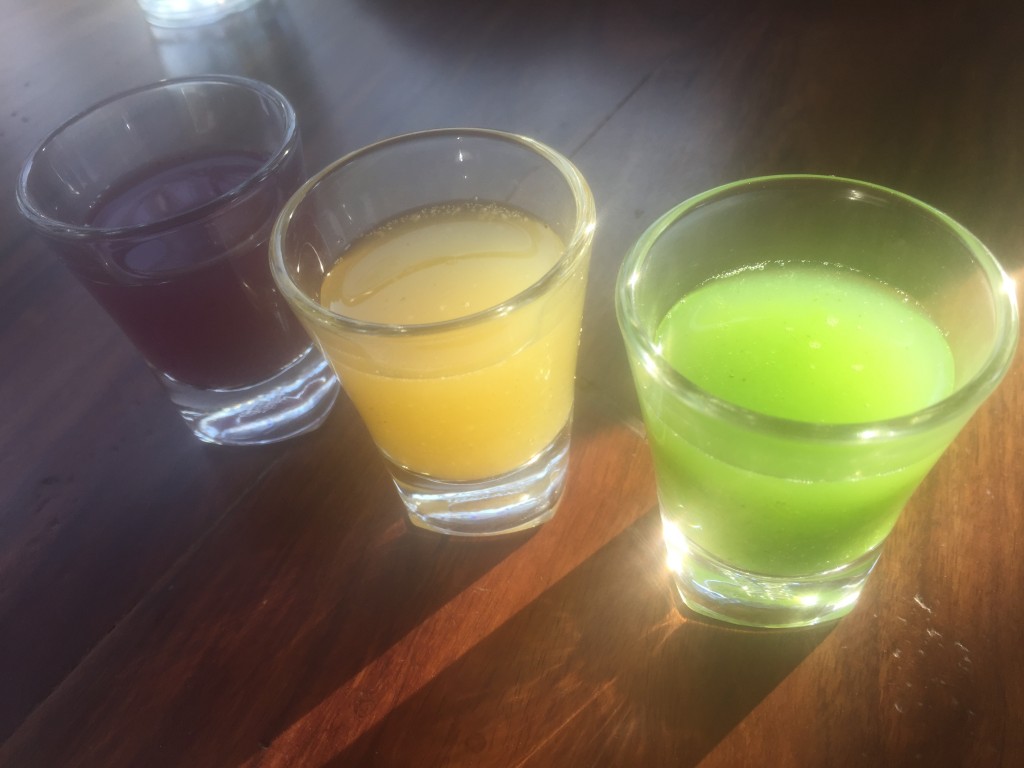 Next to arrive was Apple Rucola Salad which had chunks of apple along with lettuce and almond which were served with dips….Definitely a refreshing start!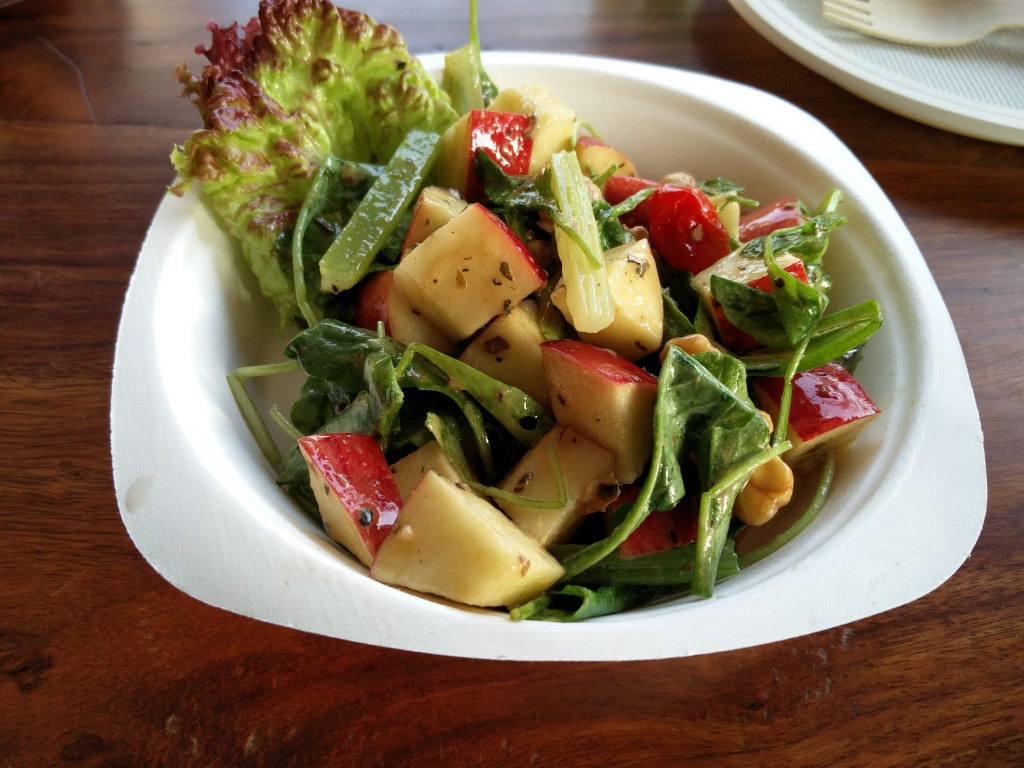 The Mediterranean Vegetable Sandwich from the Iconic Sandwich section with trio bell pepper and zucchini was not only yum but nutritious as well! The Roman Love Chicken Sandwich was what we also loved! With a layer of shredded chicken in between the warm sandwich bread, it did make for the perfect dish. Perfectly balanced and delicious! Both the sandwiches were served with a nice salad of lettuce and apple.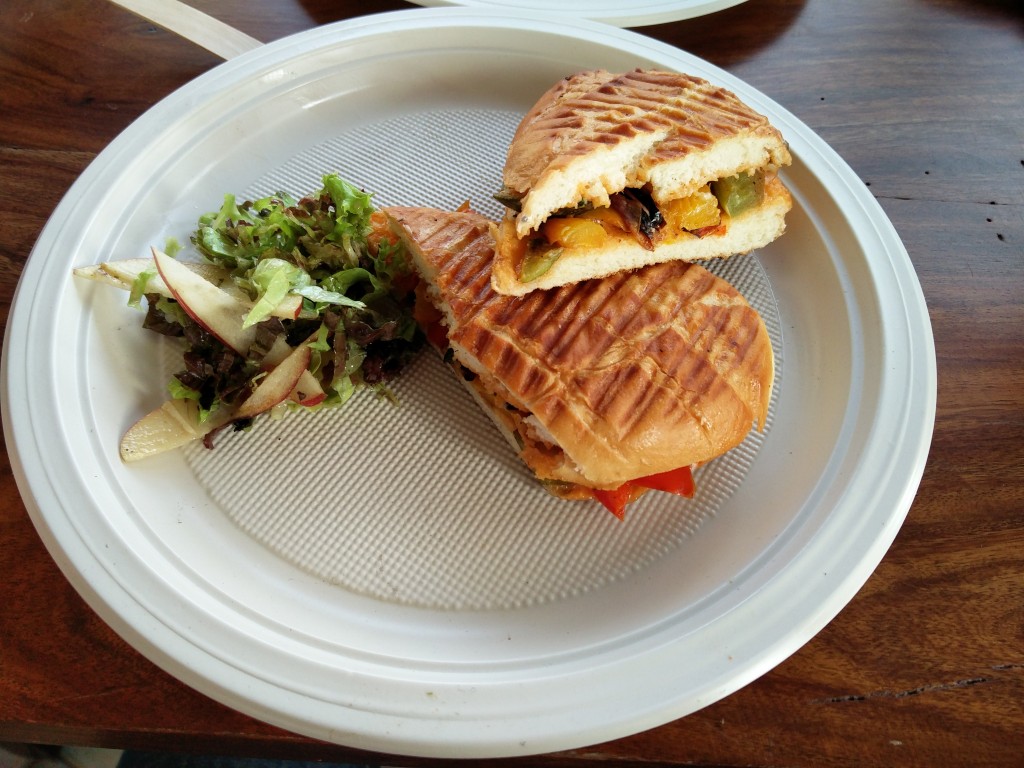 The Quesadilla Chicken from Between The Sheets section was full of chicken, yellow bell pepper, onion, oregano, garlic and aubergine. What a delight!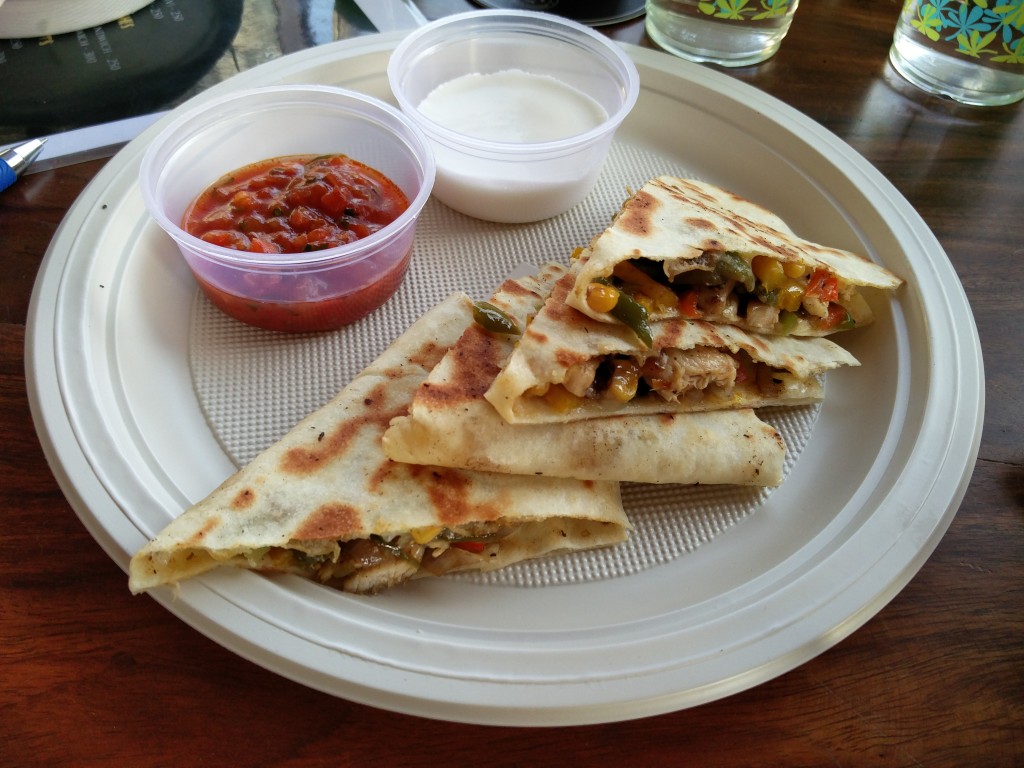 For desserts we tried Tiramasu from Sweet Something section which was presented in a nice, cute glass. It was classic Tiramasu at its best! It did rain during the fest and the place was absolutely crowded even then! The place has recently opened up at Connaught Place, Delhi in the first week of April and I am eagerly waiting to visit it!!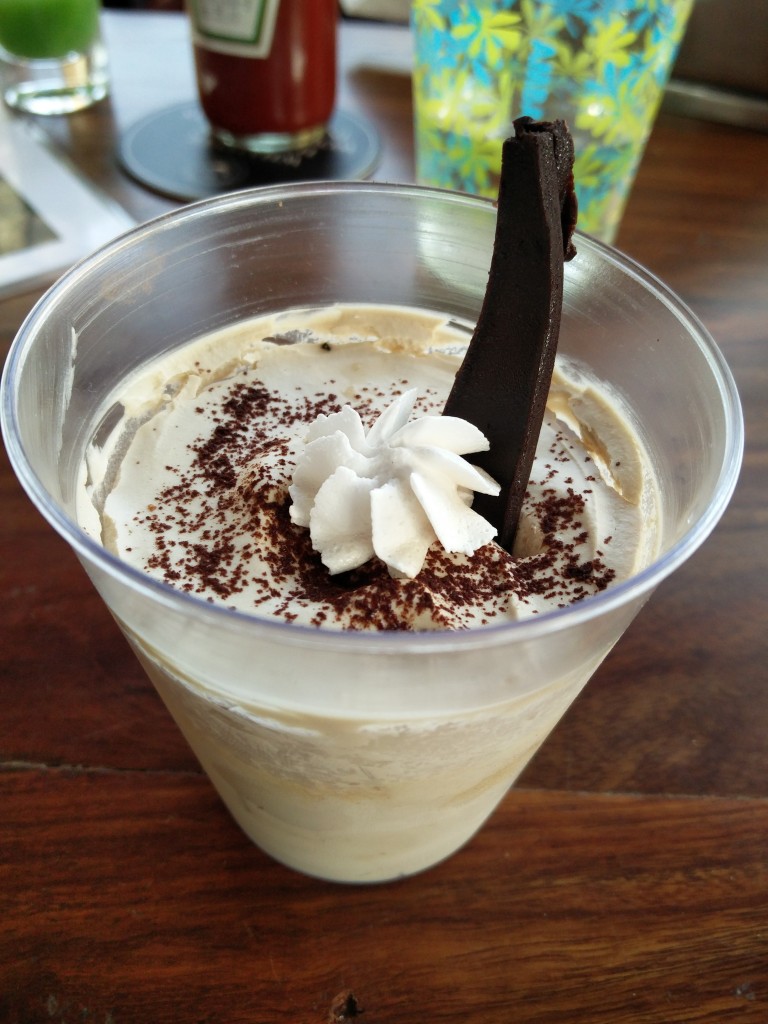 It was now time for NICHE which looked absolutely hip & happening and was thronged with youngsters! The canopy was right next to the main stage and had an open lawn with white and golden seating where youngsters were seen chilling and having hookah. What made for a perfect photo opp was a tree with kitchen utilities in green and red…what an innovation with everyday items! I started with Pick Pocket Soda Mocktail. Sweet as well as tangy that too at the same time!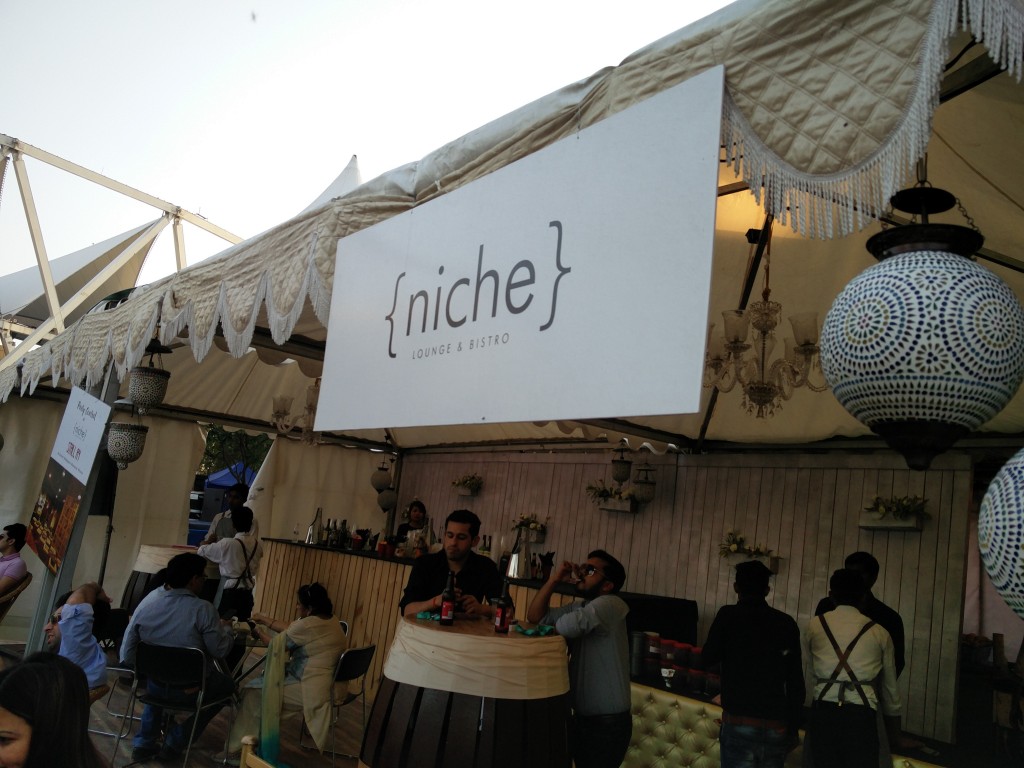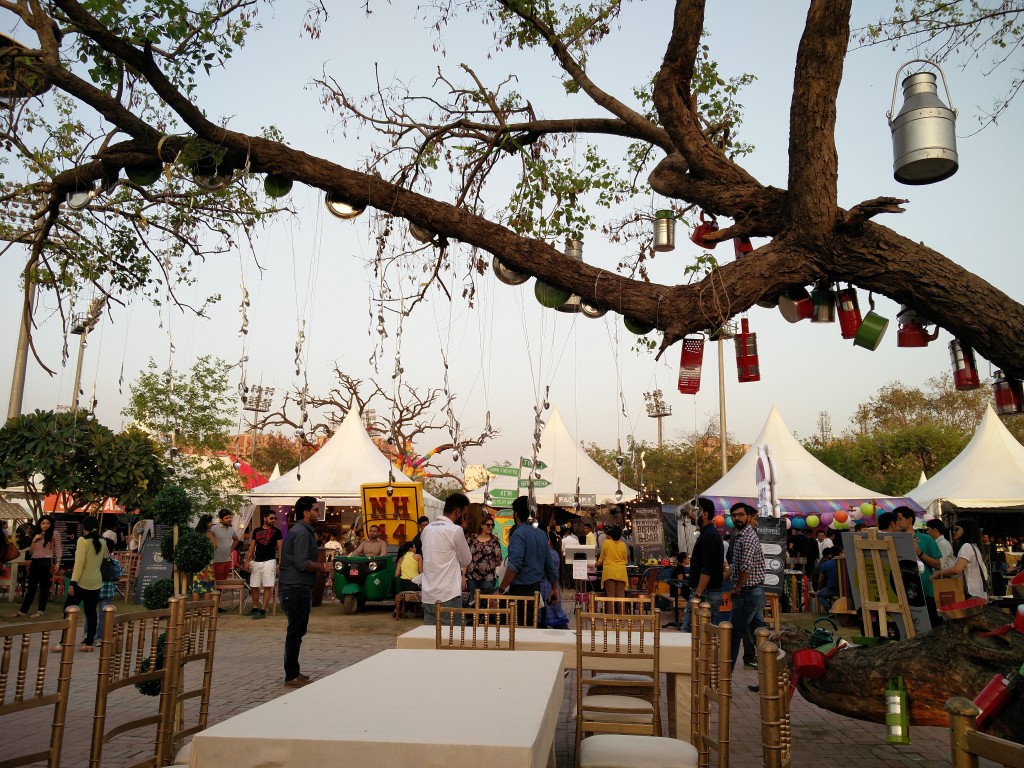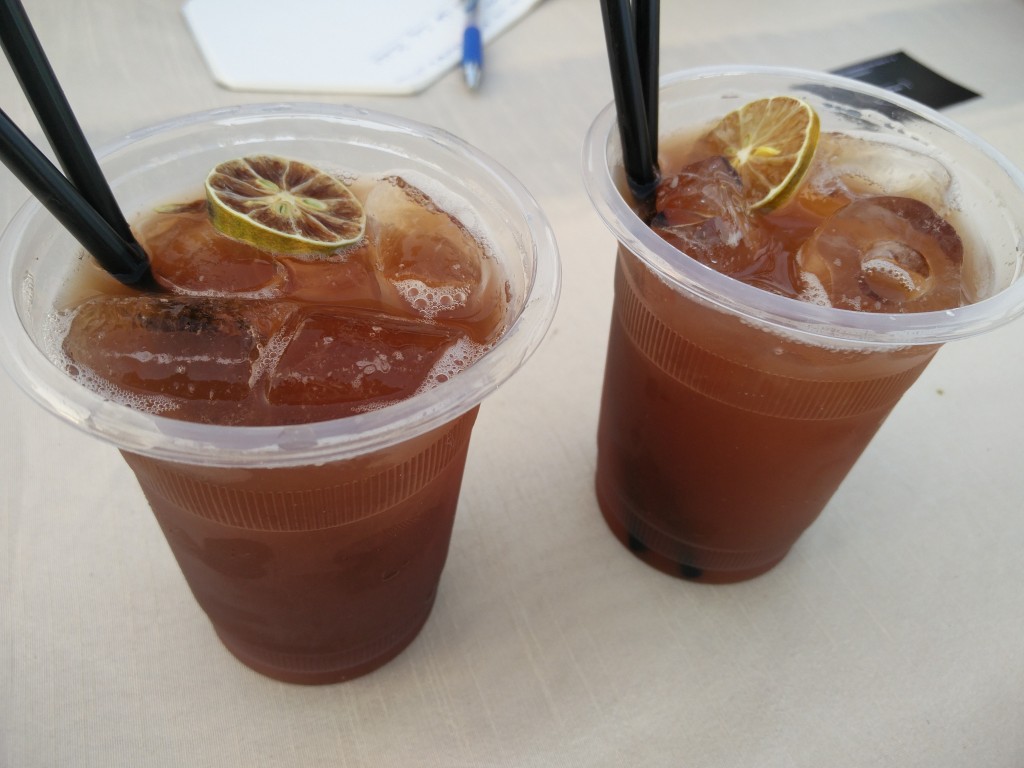 Next was Palak Patta Chaat served on a nice brown plate. A burst of flavour with sauce, dahi and sev. Loved the green version of our street food!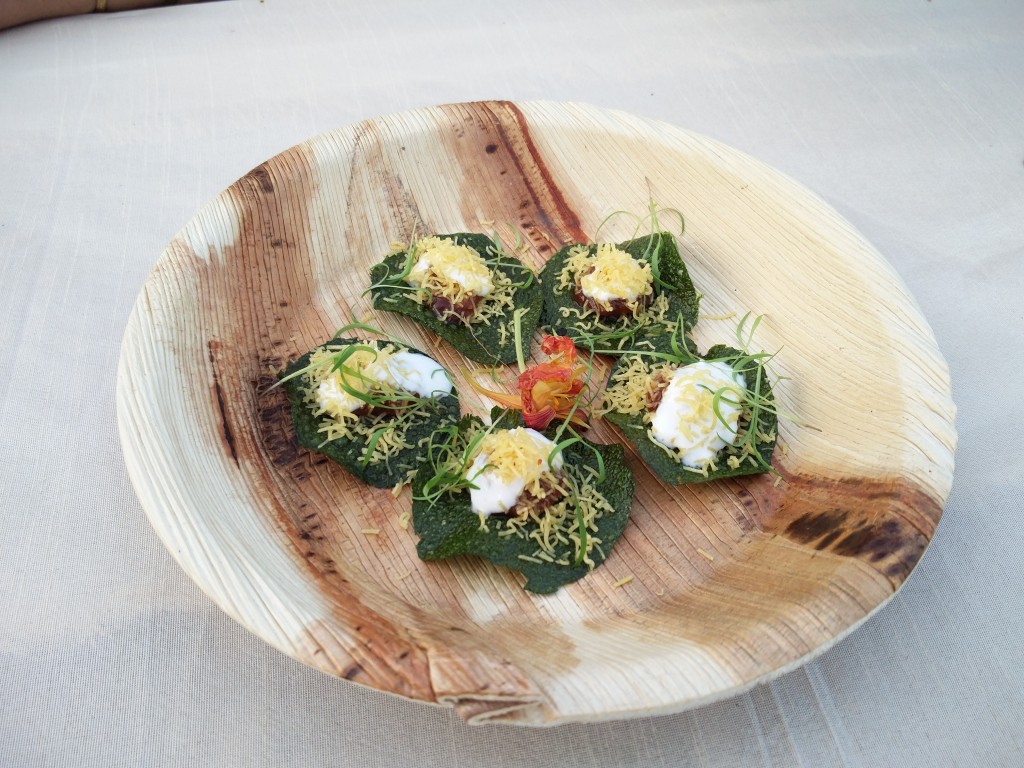 The Sweet Potato Sandwich served with Chilli Salsa on top of the burger gave a nice spicy twist! Full of sweet potato, cottage cheese, spinach and spices covered with bread crumbs. The soft patty just melted in the mouth.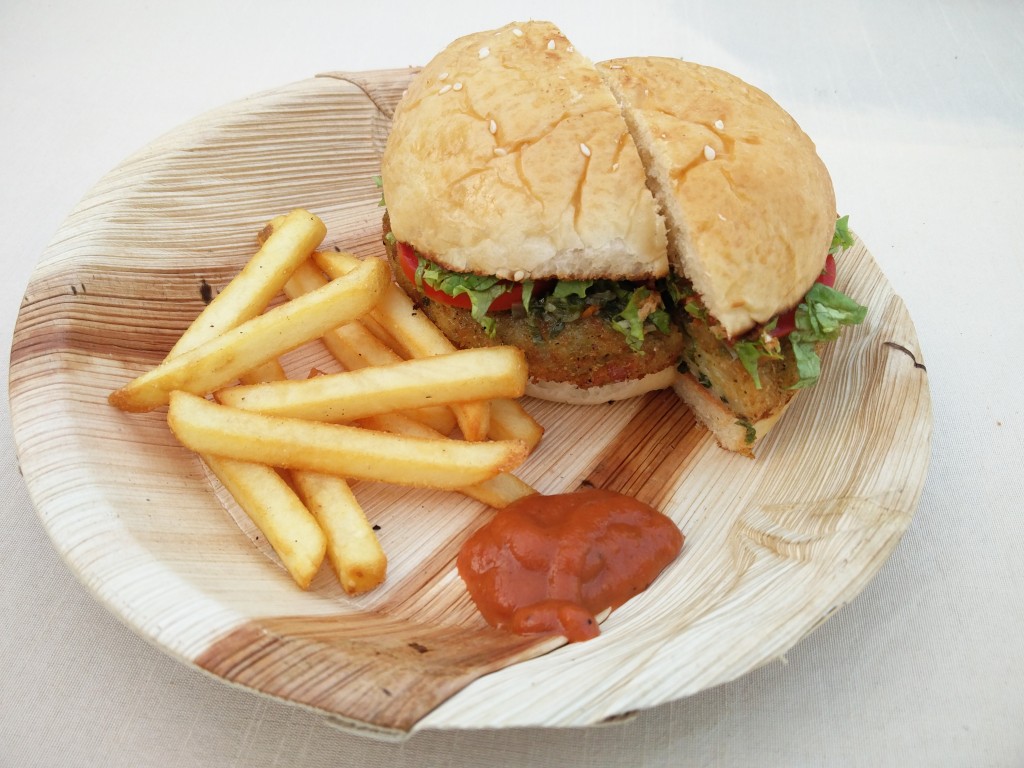 The Parsi Chicken Burger was a combination of chicken, fresh mint, coriander, onions and spices served with fries and mustard mayo. The chicken patty was yum, fresh and soft…what a tasty treat!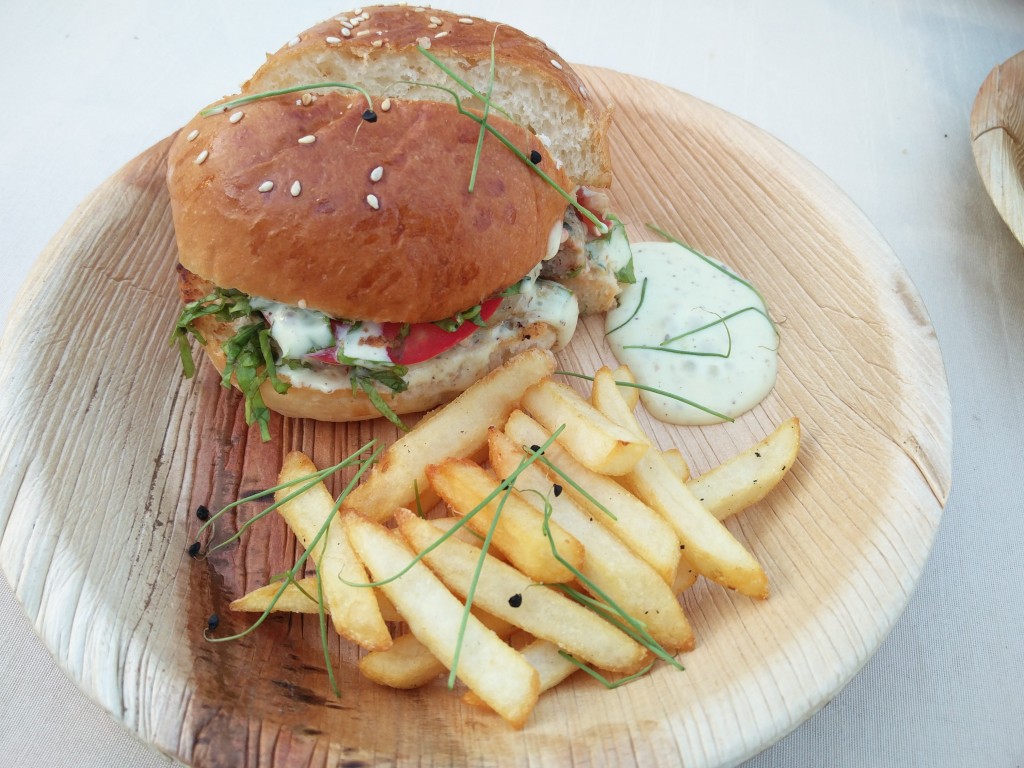 We could not resist ourself and did ask for the hands which made the sumptuous dishes. It was Chef S.M Malhotra, Head Chef, Niche who spread his magic on the dishes. The Chargrilled Chicken Leg was perfectly marinated with butter, salt, pepper, mustard, olive oil, garlic and grilled on charcoal. Served with beer barbeque sauce it was heavenly, nice, fresh, juicy, tender and absolutely addictive.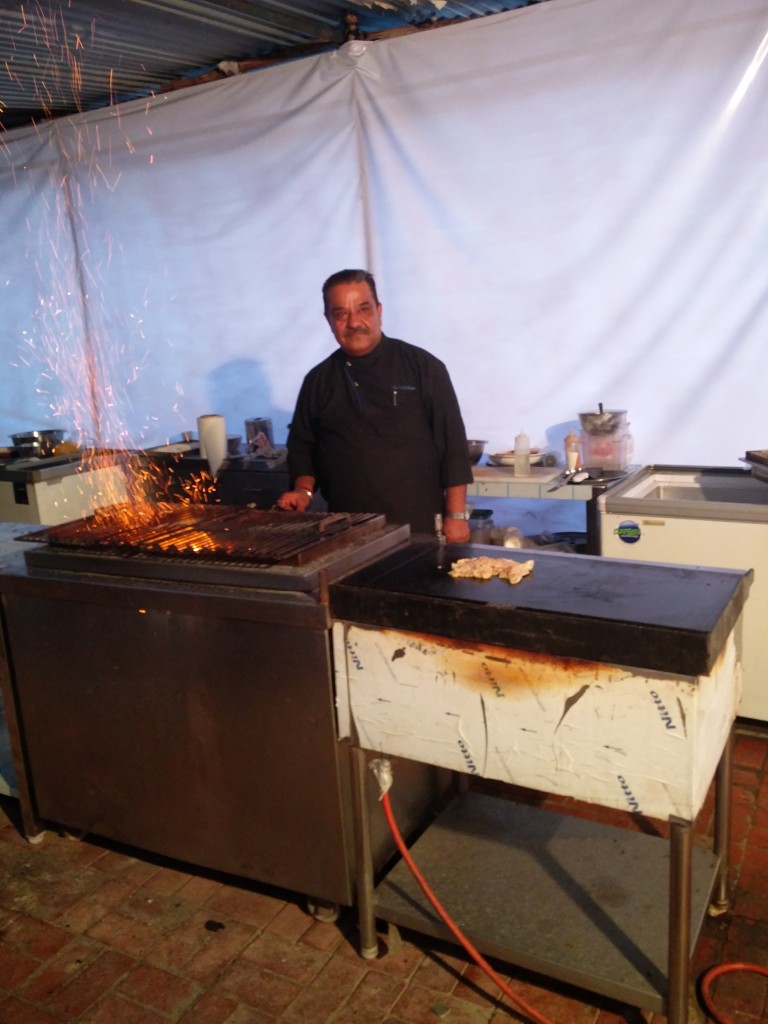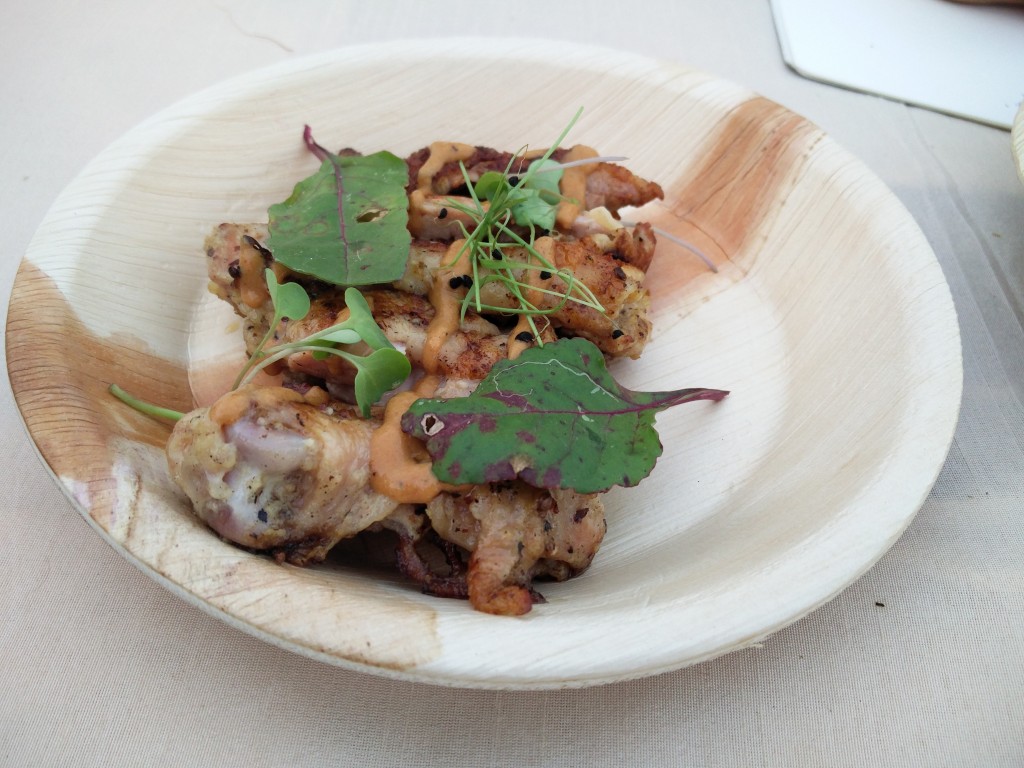 We also caught up with Mr. Tarun Arora, Owner of Niche Lounge & Bistro, who said Grub fest is an amazing opportunity for new hospitality ventures with different concepts like us. It is a great platform to be at, for both restaurateurs as well as for people who are getting out of their comfort zones and exploring new cuisines altogether. We got a great exposure in front of great audience to show off our progressive culinary and mixology skills. In addition to that, platform like such serves a great opportunity to understand your customer and their demands.'
Our next stop was Café Hawkers which looked colourful and bright with hues of red, blue, yellow. Manik, the owner of the restaurant didn't want us to be judgemental with the food but we absolutely loved what we had. The Watermelon Cooler was presented in a cool blue glass with a stick with 3 round chunks of watermelon. The watermelon chunks felt refreshing and so was the drink! The Cold Coffee was served in a nice cute bottle and tasted great.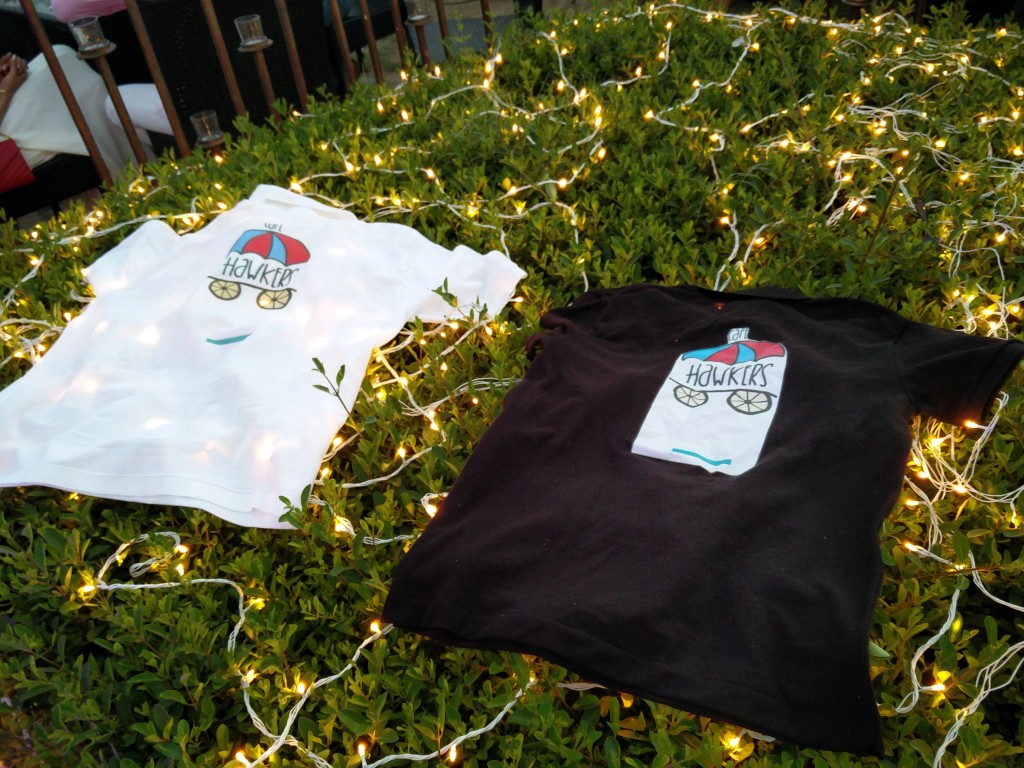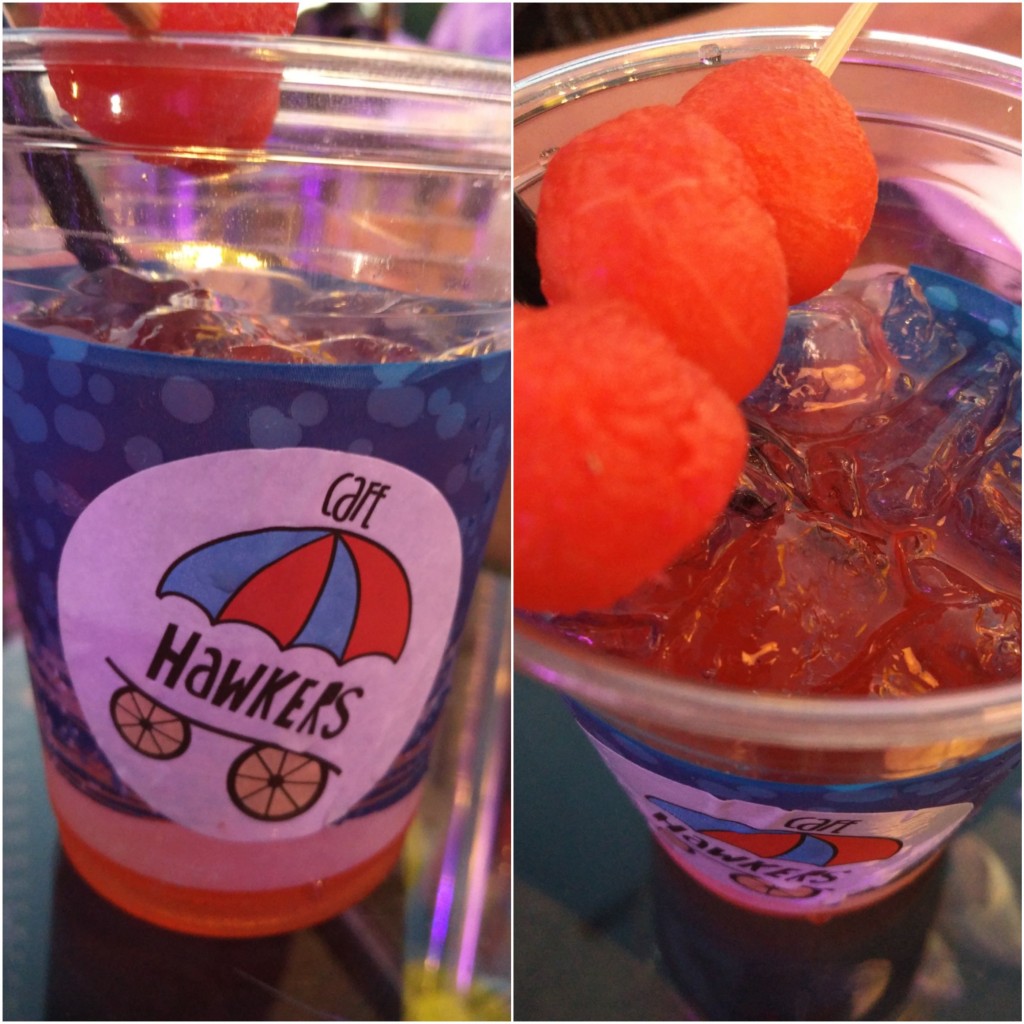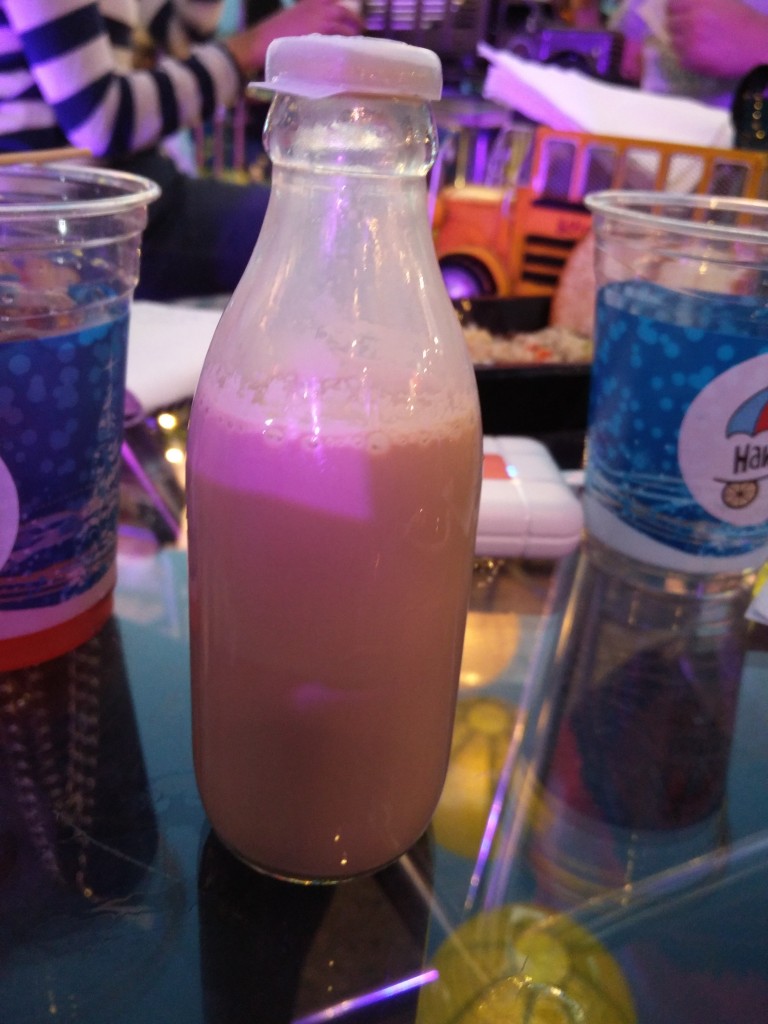 What we were waiting for was Khus Khus Salad. Nice, crispy, yum! I was initially a little apprehensive that I would not be able to eat it coz I was almost full, but it was absolutely addictive with the right veggies-olives, grilled zucchini, lime juice, egg plant & broccoli.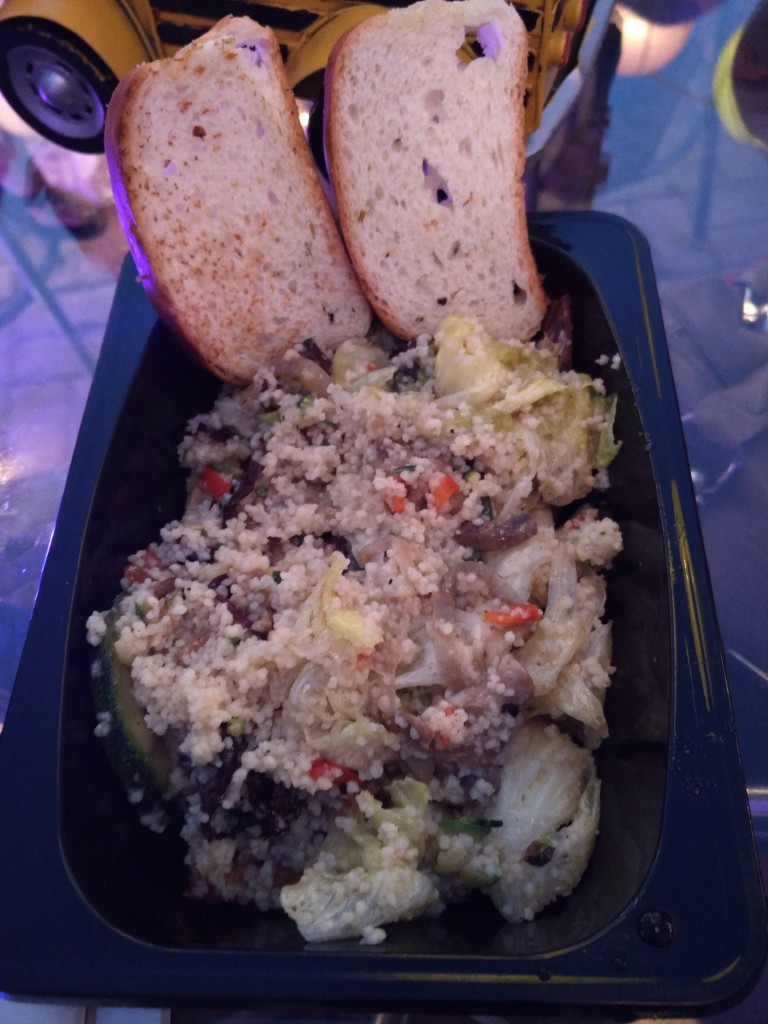 The Arrabiata Pasta Veg was nice and classy with spicy tomato veg sauce topped with spicy tomato veg sauce and black olives.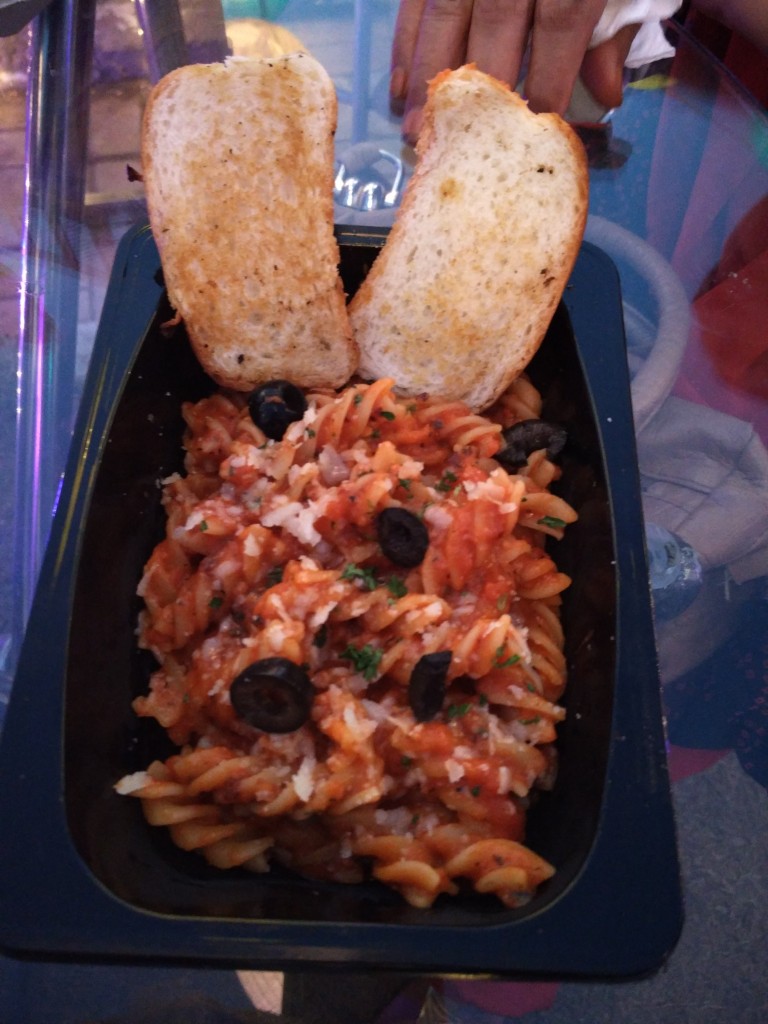 When we have an event of this scale, how could we leave behind the organizers and sponsors! So Team ChicLifeByte caught hold of Digant Sharma – Founder & CEO, So Delhi which was the media partner of the event. He said "The Grub Fest is a great opportunity for us to interact with our audience on ground and on a one to one basis. Our focus at this edition of the festival was to introduce people to The So Delhi Android application which was launched recently and is available on Google play for users to download."
We would go on and on the mouth watering dishes but our limited appetite did not allow us to eat anymore. We absolutely loved the time spent at the Grub Fest and look forward to the next edition. Till then, watch this space for updates on food, fashion and lifestyle!