With the easy to wear, soft, floral, breezy, light wisps of chiffons, georgettes and the paneled anarkalis or the tapered trousers, Mandira Wirk sets the new romanticism with her latest collection titled New Royals with doll like porcelain soft pastel colours showcased at the Amazon India Fashion Week Spring Summer 2017.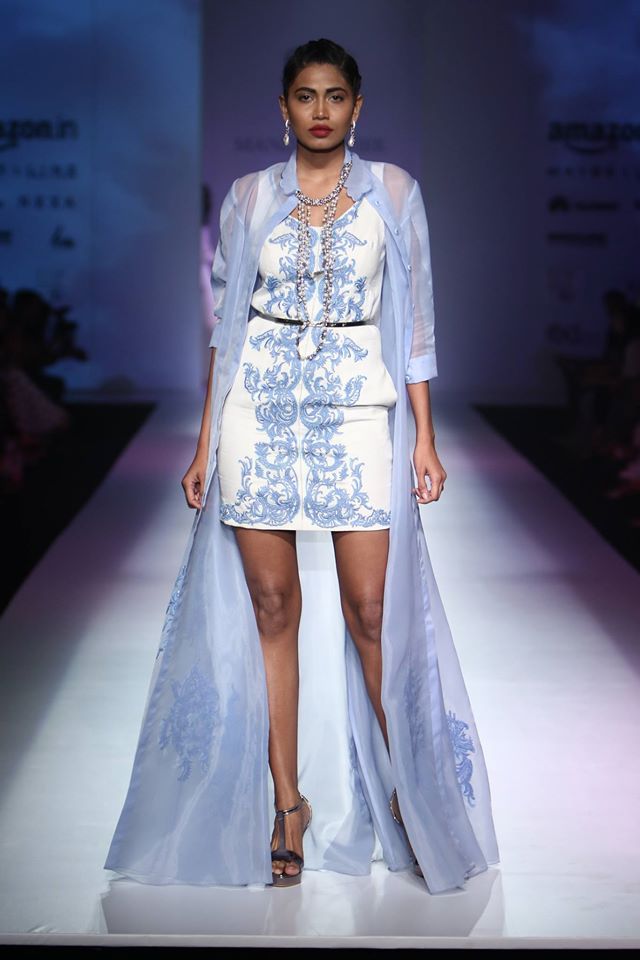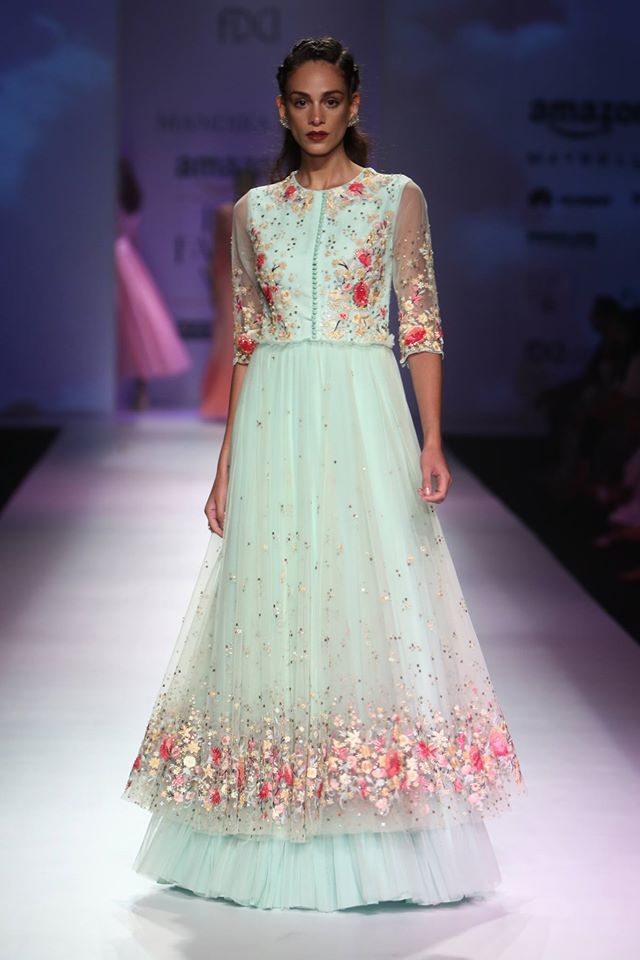 The collection is feminine, wearable and light with all crisp, neat lilacs, pinks, whites, peaches, sky blues and drapes with textured edges and embroidery with distinct sheer cuts & styles. Be it the dresses and gowns or the belted saree gown peachy or frilly layered with femininity and romance, the beautiful crisp whites, the bell sleeves, floor sweeping bell patterns, jackets and capes.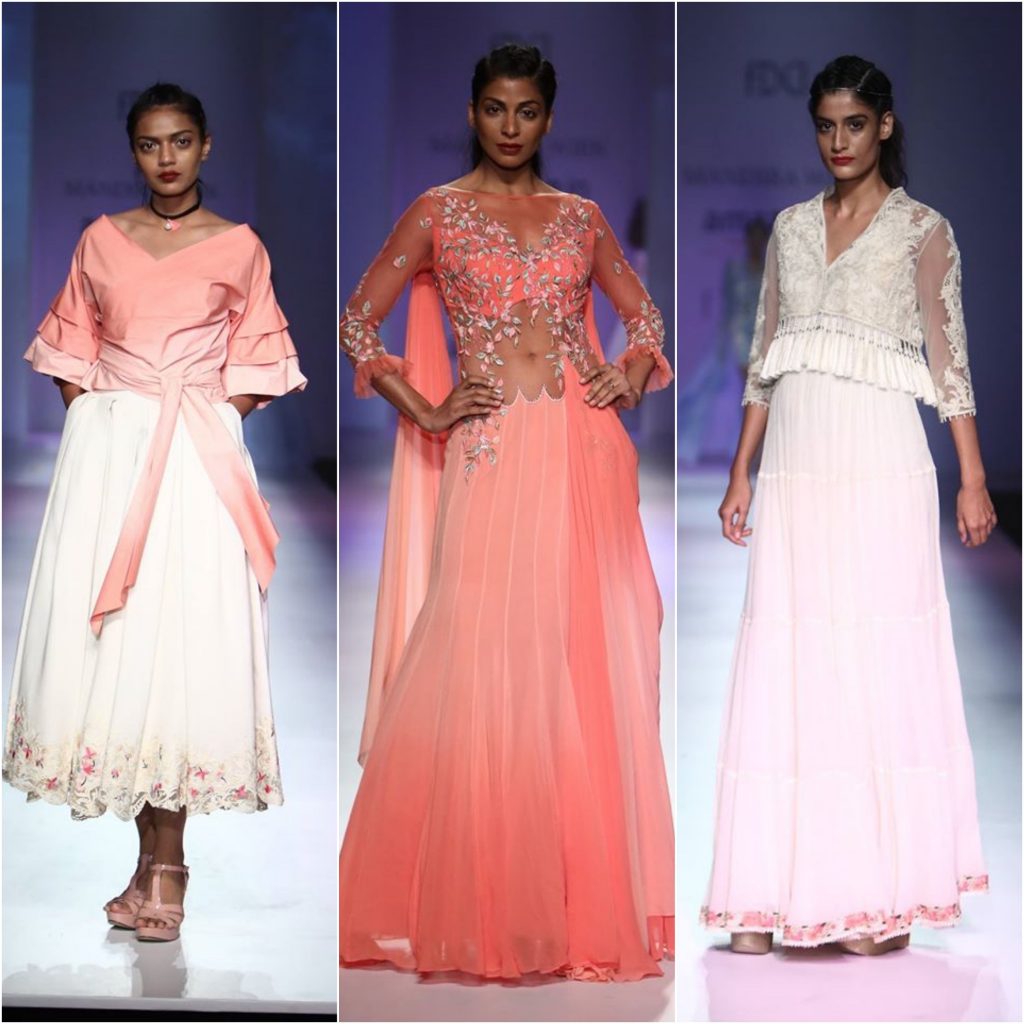 The floral work is done with artistic embroidery- soft, subtle and yes very easy, modern & ready to wear in the layerings or the wisps of baby pinks; the jewellery by Aurelle by Leshna Shah. Light pastels clearly ruled the stage!
The hair were braided and rosy twisted like the faces giving a modern spin. Nimrat Kaur closed the show and entered in a soft ivory draped saree with a zipper and French knots which looked like a gown with a transy cape as if they were the wings to fly. She was styled to perfection! The rosy make-up really highlighted the theme of the whole show lending more charm to her personality and making her stand out in the crisp neat ivory layered with net and her rose appearance reflecting her inner peace & poise, the luxurious silhouette making her elegant and special like a winglet done in the caressed rosy east light.