Envisioned as a platform for Indian and Pakistani fashion talent to showcase their craft on a unified stage as a means to create further awareness of the fashion prowess of the Subcontinent and to strengthen the bond between the two countries, the three day cultural initiative 'Shaan-e-Pakistan', is set to host Pakistani Designers/Brands and Indian Designers ensembles ranging from bridals to high-street fashion in India. Scheduled to be held from 10th September to 12th September 2015, Shaan-e-Pakistan will also feature an Exhibition that will showcase the craftsmanship and culture of the Subcontinent's most renowned artisans.
The designer line-up from India comprises Anju Modi, Poonam Bhagat, Raakesh Agarwal, Arshi Jamal, Sadan Pande and Winky Singh-Rashima Singh along with Pakistani designers Ali Xeeshan, Asifa & Nabeel, Braahtii By Huma Nassr, Chai, Kaafee aur Siasat, House of Arsalan Iqbal, House of Umar Sayeed, HSY, Mona Imran, Nadia Hussain, Rana Noman, Rema Qureshi, Rungrez, Sahar Atif, Saira Shakira, Zainab Chottani, Sanam Agha, Sana Abbas, Samina Shajani, Zeeshan Bariwala and  Amir Baig.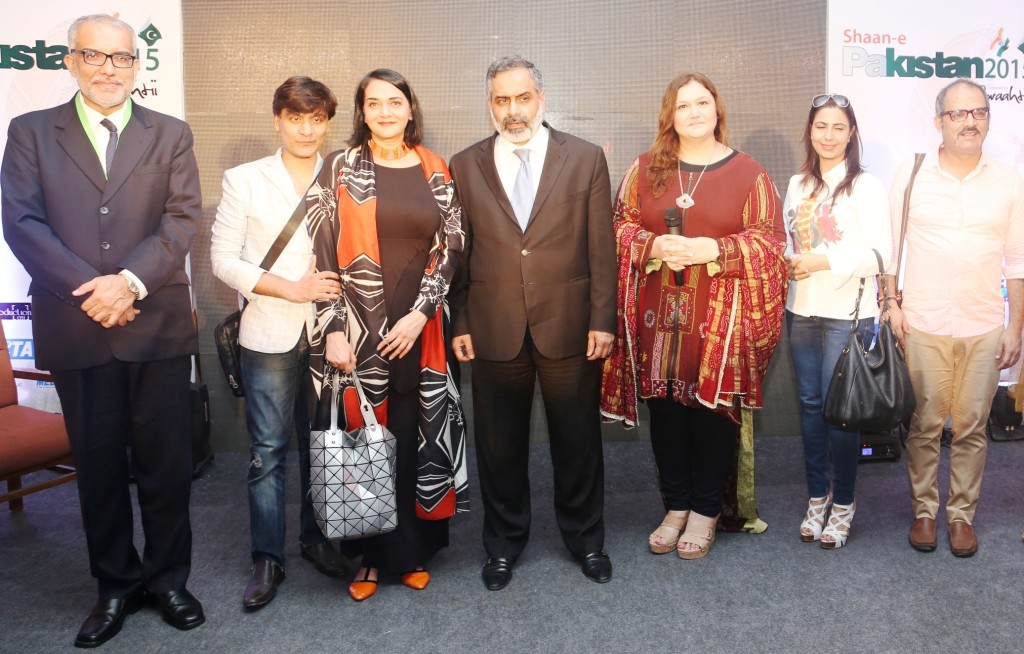 The three day Fashion and Lifestyle event will kick off from Thursday 10th September 2015 with a gala night 'Ek Shaam Pakistan ke Naam' where qawali legend Amjad Sabri (also known as one of the Roving Ambassadors for Pakistan) will take stage to enthrall the audience with his soulful baritone in a fusion of Indo-Pak cultural sangeet. The event will also entail food and flavors of India and Pakistan where celebrated Gulzar Hussain & Chef Zakir from Pakistan and Osama Jalali from India will take guests 'palate through a Sub-continental cultural journey.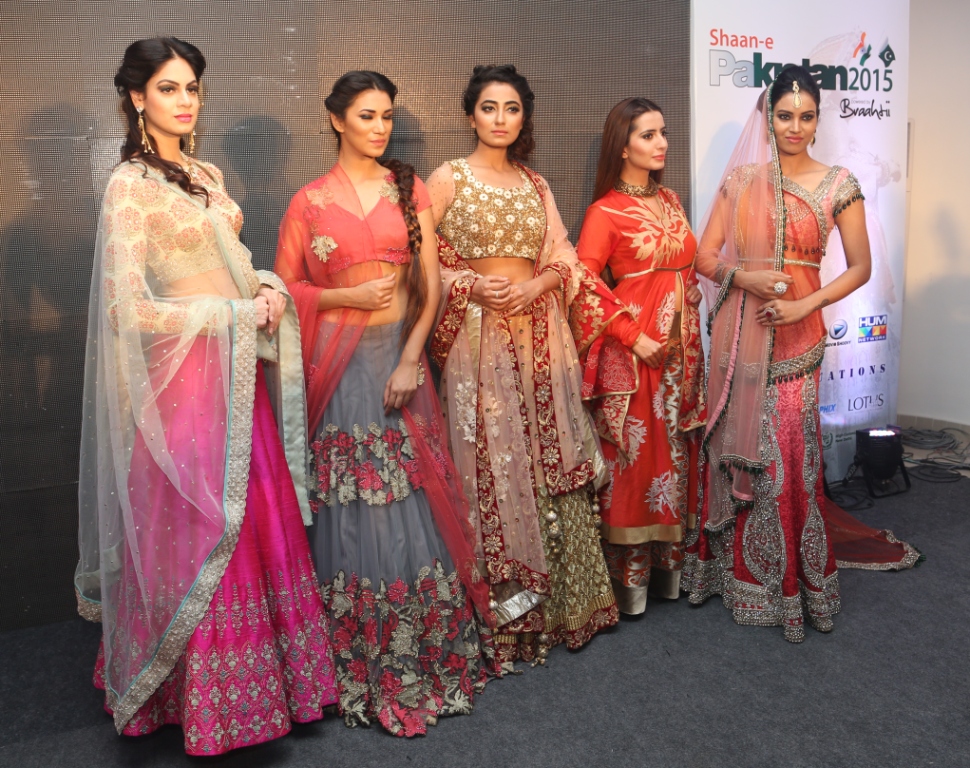 Speaking about the platform, Huma Nassr, curator Shaan e Pakistan said "I love to introduce Pakistani culture in India and I take so much back from India to my home country. I feel so happy and safe in India, it is like my second home! With this initiative I want people to experience the same and I am very glad that Pakistani diplomats have been very supportive of the platform. I wish the people of both countries to share their individualities and improve their relationships by showcasing their craft, talent and ideas on one unified platform. This venture is not just limited to the showcase of luxury fashion only but goes beyond into creating an experience of collaborative exquisite culinary delicacies and music as well. I look forward to sharing further details of the platform with the rest of our partners through our planned press conferences in Karachi and Delhi."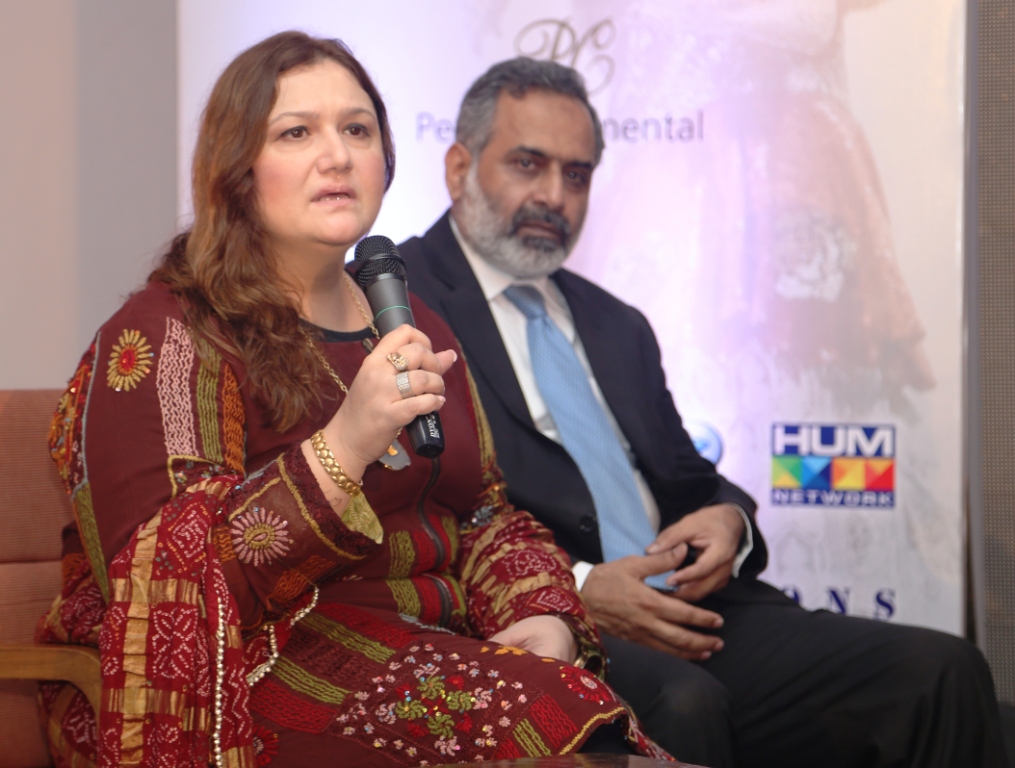 Pakistan's popular designer Sahar Atif is quite excited about the whole event as she shared, "The Indian markets love for Pakistani clothing results in my returning to India every year around the festive season. Diwali is integrated into our brands annual calendar just like Eid! In so many ways I feel we celebrate both occasions because of the efforts and individual collections that are made for both events and target customers.
This lifestyle fiesta is supported by Pakistan High Commission, New Delhi and Federation of Indian Export Organizations [FIEO]. The events official media partner is HUM Network, digital partners Movie shoovy and PR is managed by Le Communiqué Consultancy [India] &Lotus PR [Pakistan]."
**Press Release**