They say "relish the mystical flavors of Asia and delight your senses at EEST with distinct cuisines – Chinese, Japanese and Thai crafted to capture the essence of province of South East Asia". I completely agree with their description of the restaurant.
Walking to the eatery carved intricately, EEST looks quite impressive and a very calm space for a quiet meal. Extremely bored and done with the loud nightlife around Sector 29 of Gurgaon, I quite liked the peaceful meal here. If one wants to spend an evening with their people talking, I think this is the place. Very light instrumental music in the background and dimly lit space, EEST has its own beauty to attract you.
We sat in this little cubical, which seemed like a proposal date table. The wall on side was lined with about an odd two hundred bottles, each containing a type of leaves, seeds or plant suspended with some kind of a gel or oil which didn't let it float. This was again dimply lit from behind and caught my attention a number of times.
Being a vegetarian, we get very restricted to the food that we eat. But the chef here did not let us feel left out at all. I've always heard of Asian people being very warm and welcoming. Chef John was extremely particular about serving us the best and making his extra vegetarian love effort for us. We were greeted by him once we settled down and he personally enquired our food preference and our allergies, if any. Keeping in mind our discussion he delivered the best.
We started with Jiao Yan Shu Cai, this was salt and pepper vegetables, which is one of my favourite Asian food and I completely loved it here. The dish was prepared just right. It was as crispy on the outside and soft to chew. The salt and pepper was just right. One of us wasn't a fan of the dish but, to my surprise, he ate the most of it, which means the dish was a hit.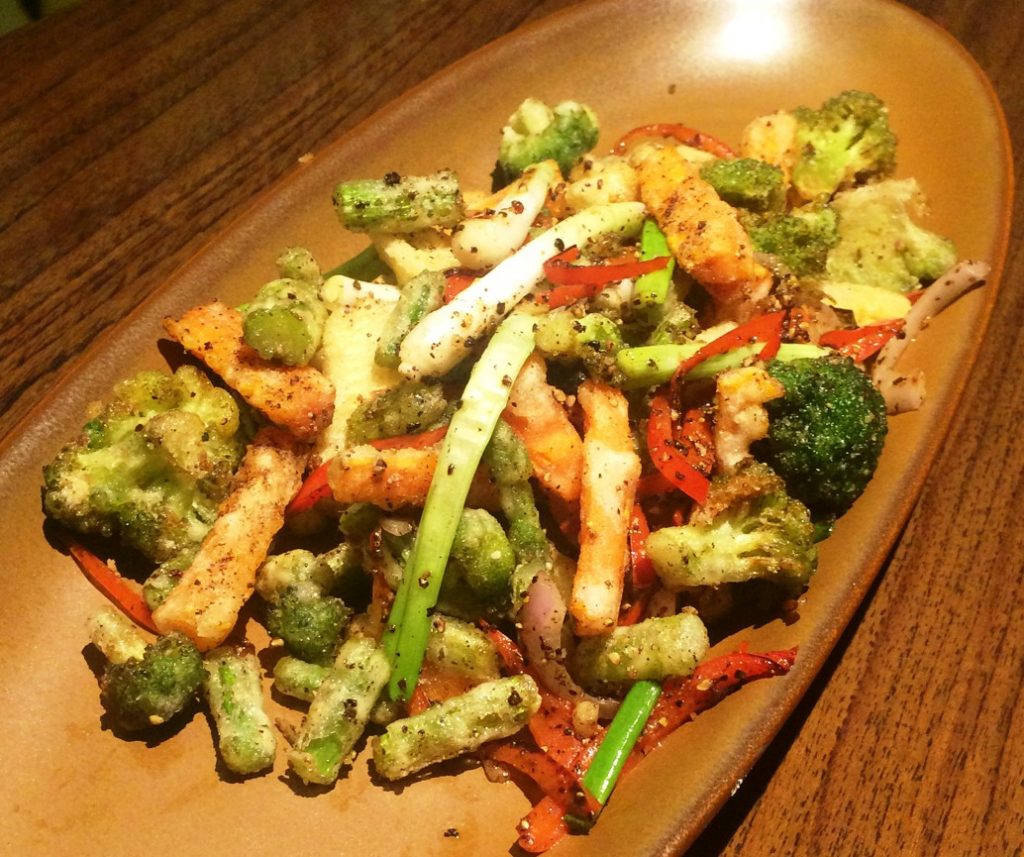 Since the menu did not have much vegetarian options, Chef John specially made Chilly Tofu for us. Now this was completely scrumptious. They get their tofu from America and it was so soft to eat that if was giving cottage cheese a tough competition. The spice was perfect! I quite like the desi Chilli Paneer but having this, I might not like the desi version again. Along with this I was served Ning Meng Xiang Cai Tang, Lemon and Coriander soup to simplify it for the readers. The consistency was just right and the flavour was mild but the essence won the game.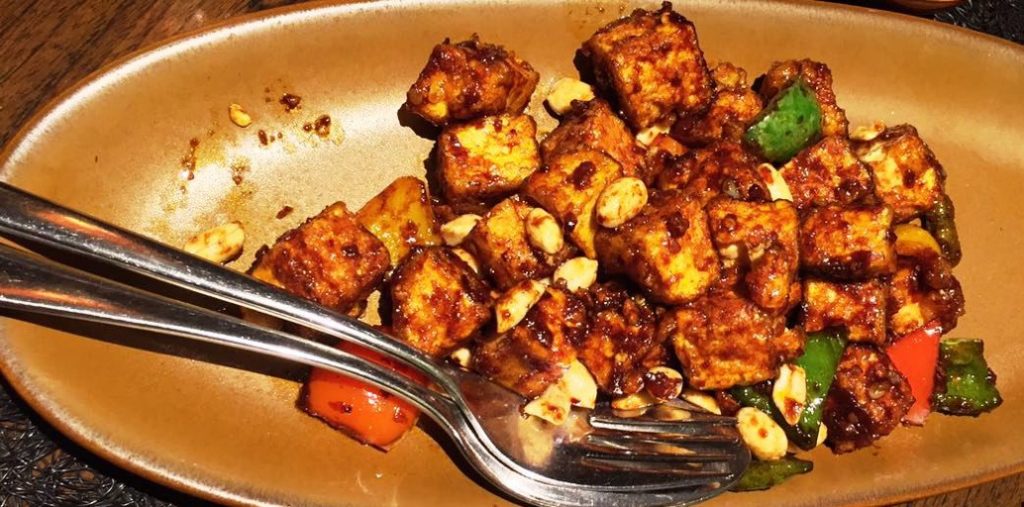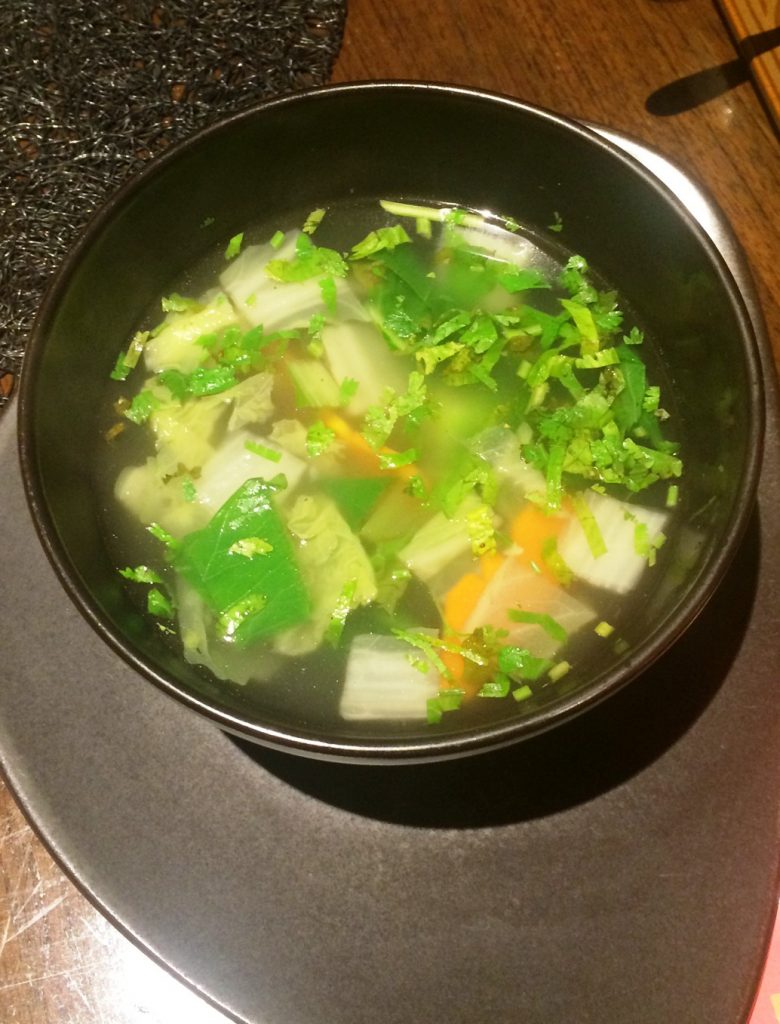 We were now served the main course- Gan bian si ji do, Tang cu chao, Dou chi chao and Jiu cai suan rong chao fan. I think enough swag played, now for our readers, string beans with black bean and chilies, Tofu in sweet and sour sauce, Vegetables in black bean sauce and chive and garlic fried rice. I loved Gan bian si ji do and this has become my new favourite now. I was equally impressed with the fried rice too and the flavours with quite intact. The consistency of the other two gravies was also good, the preparation was great too, and I'm sure someone who has the tastebuds for this dish would love it. I wasn't able to get enough of the string beans and personally complimented Chef John on that.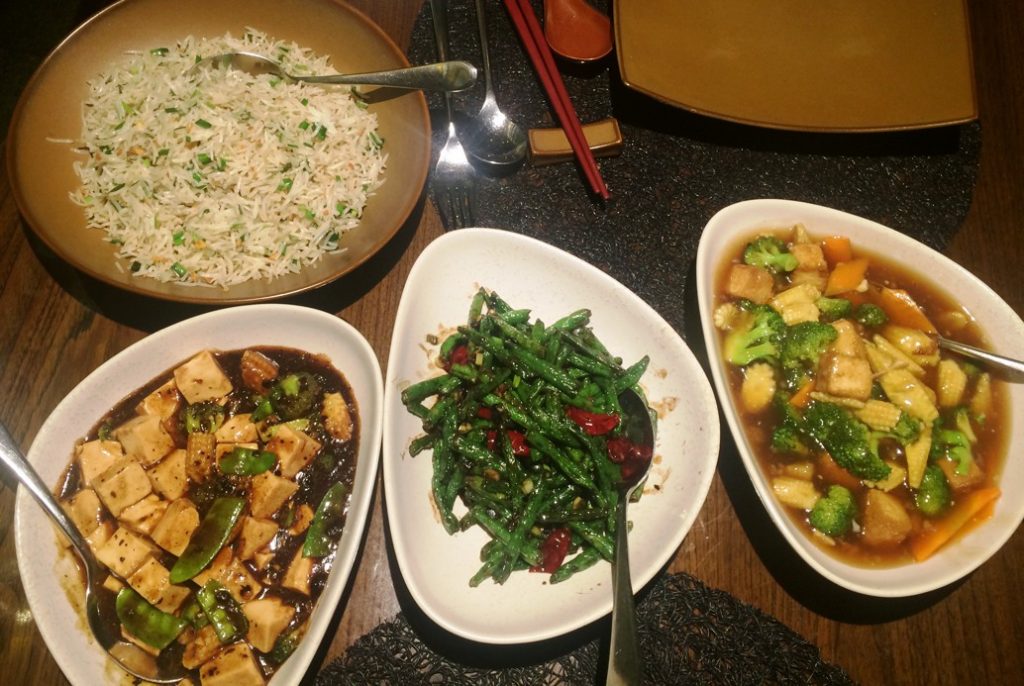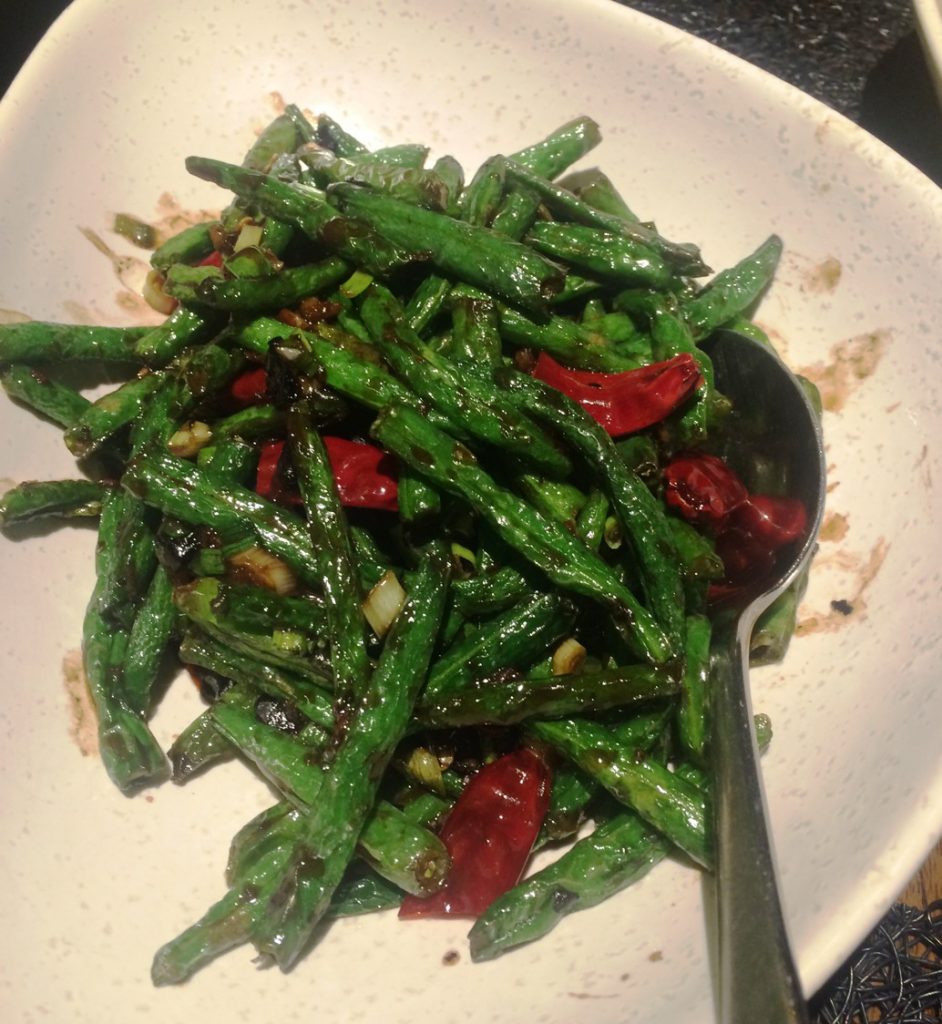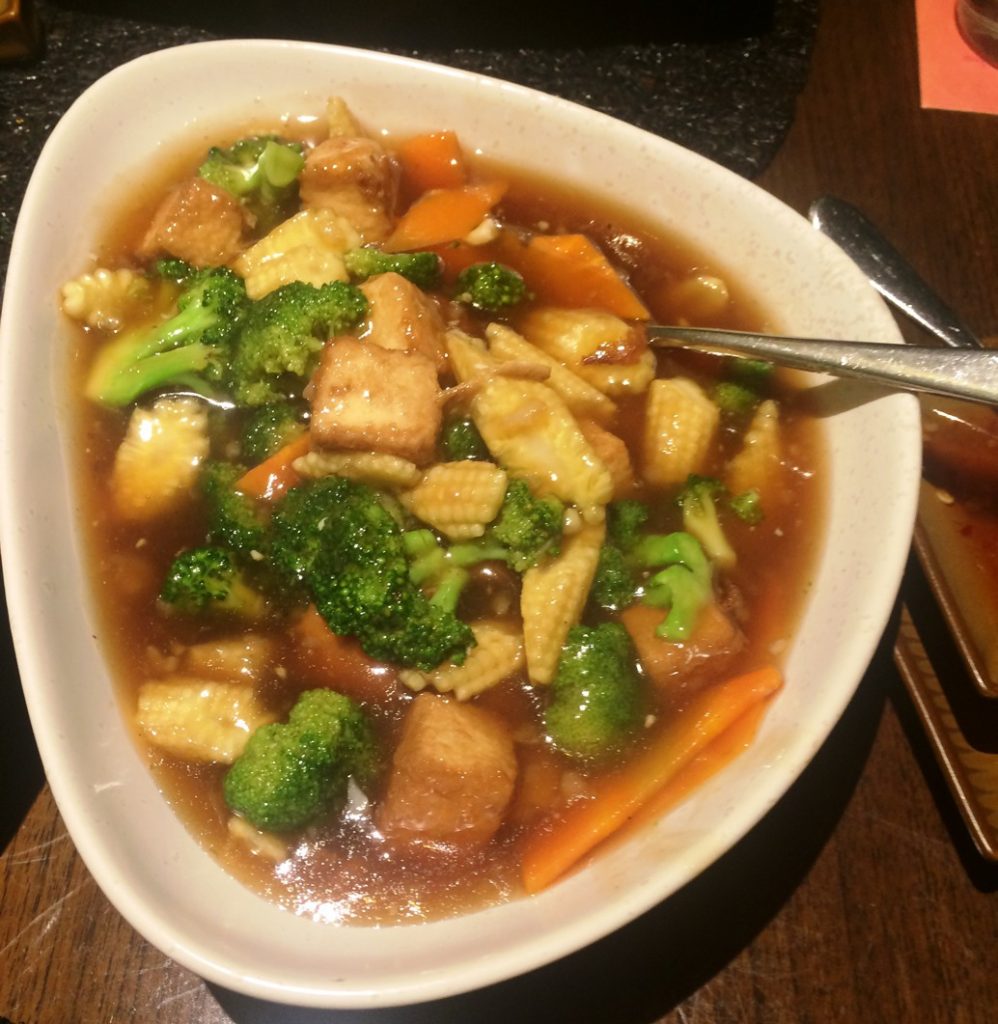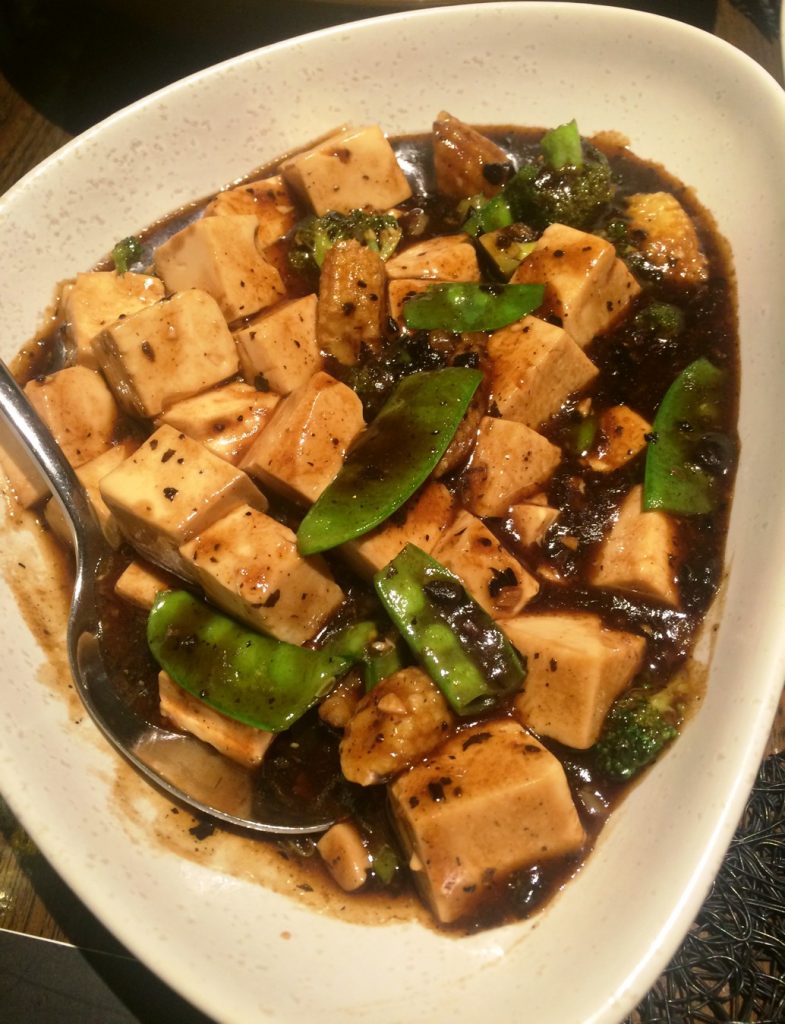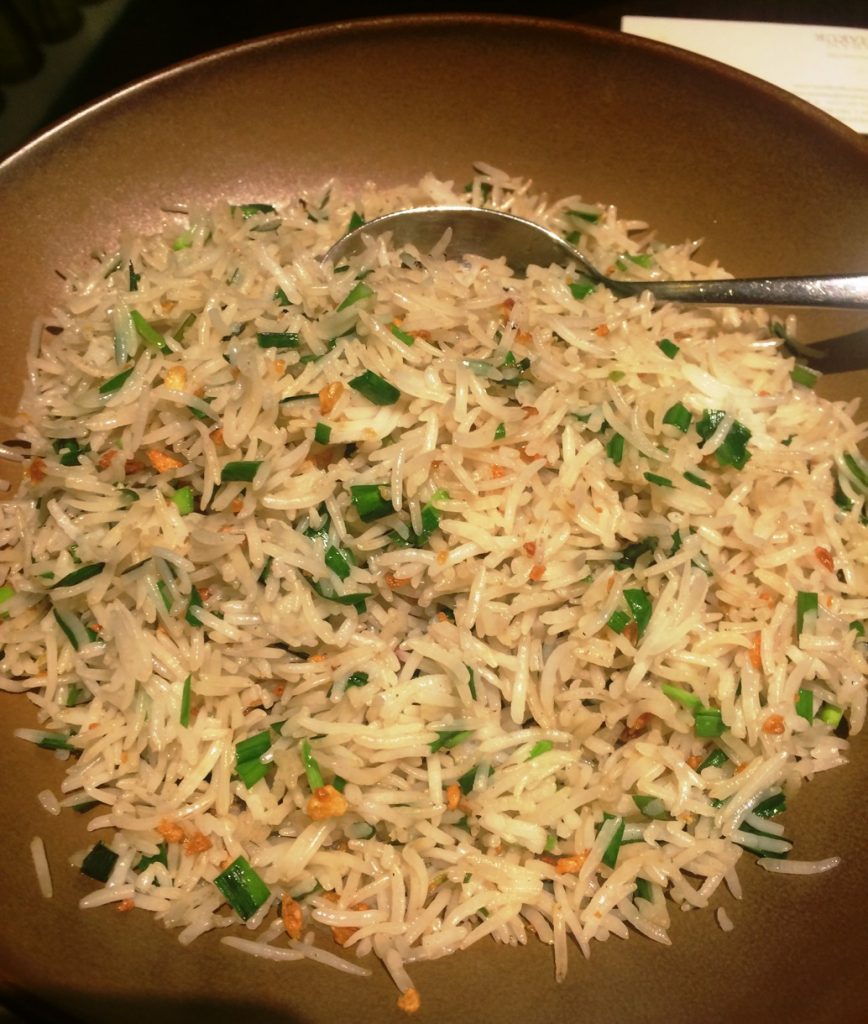 The menu is Chef John's new menu and he served us a chocolate bomb paired with a scoop of vanilla ice-cream and Pitaya (commonly addressed as Dragon Fruit). The pairing was complementing each other and they have a tradition in China of serving a hydrating fruit after a meal. So I could relate the pitaya to the culture.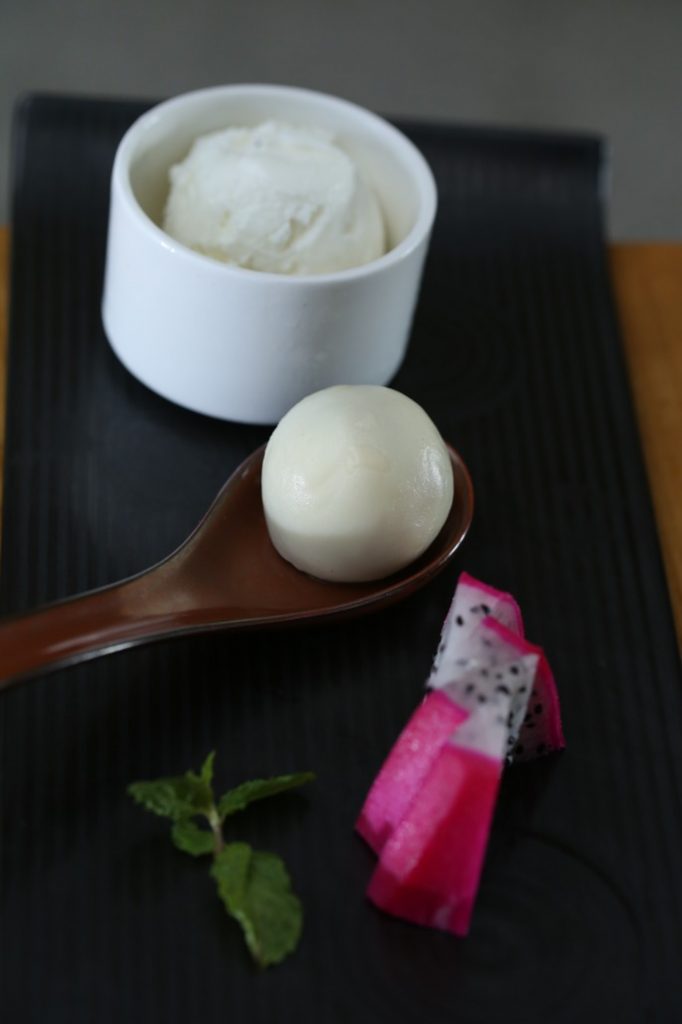 The overall experience was very calm and satiating. We would definitely look at revisiting the place soon.
Review Credit: Pushpmeet Nanda