Heiwa Heaven, a name which stands for peace and paradise, and that's what I was promised for one of the weekend getaways! So without much ado, I packed my stuff on a Friday night and retired for the night to start the exciting ride on a fresh Saturday morning.
We started our day pretty early on Saturday. A pick up was scheduled for 4 AM! I don't remember the last time we woke up at this hour but I didn't mind not completing my sleep because I knew that the weekend would be action packed and full of interesting things! Our early morning ride started to the beautiful destination Heiwa Heaven!! We were excited to see what surprises does this heaven have for Team ChicLifeByte. So while we were hashtagging #HeiwaJaipur, #Heiwaheaven, #Heiwaheavenjaipur and of course #chiclifebyte on our social media channels, we continued our journey! You could check our social media posts on any of the hashtags. The serene drive without traffic was an amazing one! Delhi has a different charm and this time I was glad the drive was to Jaipur and not Gurgaon.  My last work place was at Gurgaon and while driving till there I have been tempted to drive to Jaipur a lot of times seeing the green direction boards. But we all know our obligations and the car would just stop in the millennium city Gurgaon oops Gurugram! Our first stop was Neelkanth Dhaba around Neemrana for a nice cup of morning tea to wake us up from our short naps!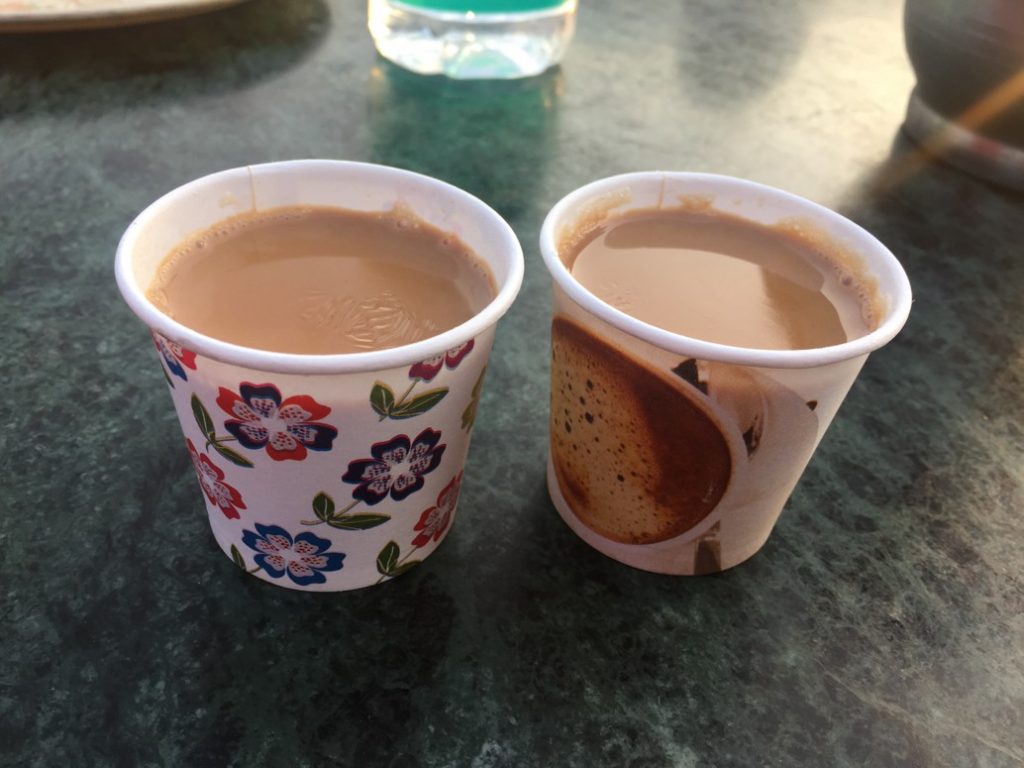 Around 9.45 AM, we entered Heiwa Heaven through a large black gate! Wow! Such an exciting place…as we were driving in we saw ATV's and the gaming zone which led us to the reception…our heart was pumping with joy and excitement! Heiwa Heaven spread across 26 biga or 17 acres is designed to stimulate your senses by its unique ambiance and design. The hotel or resort prides itself on high quality personalized service with focus on every detail, taking the guest to an unparalleled level of service excellence. The forest theme of the place captivated our senses and we were looking forward to the action!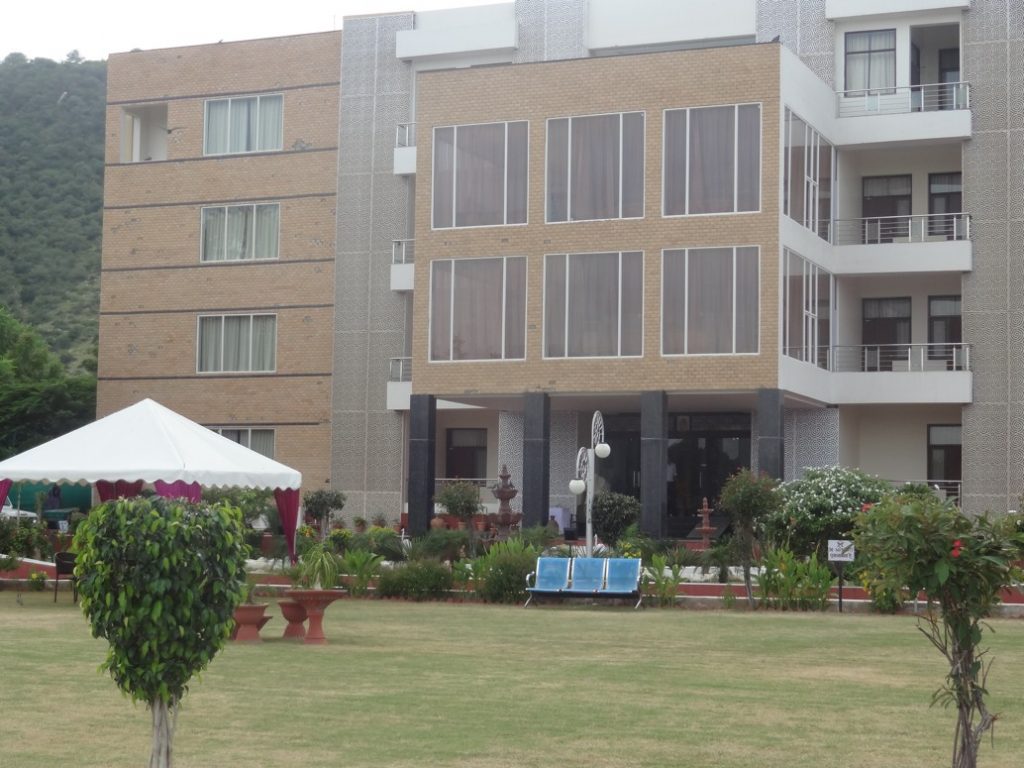 As we reached the reception, we were welcomed in a traditional way! Tilak and Garlands…India is such a sweet country…at times I love the traditions here! We completed our check in formalities and headed to our room. The spacious room was divided into 2 parts. There were couches as we entered and towards the left was the bed room which comprised of a double bed with a beautiful floral wall scenery which added the whole charm in the room. The other things included a wardrobe, minibar and TV. The room was attached with a cute little balcony from where we could see a nice view of the garden. What I loved was the space below the television which was an open space to keep luggage… that's so thoughtful. The rooms featured a landscape window that bathe the room with abundant daylight offering a view of the serene reflection of hills, swimming pool and landscaped outside of the hotel. It was a little sunny at the time we reached so we decided to draw up the curtains.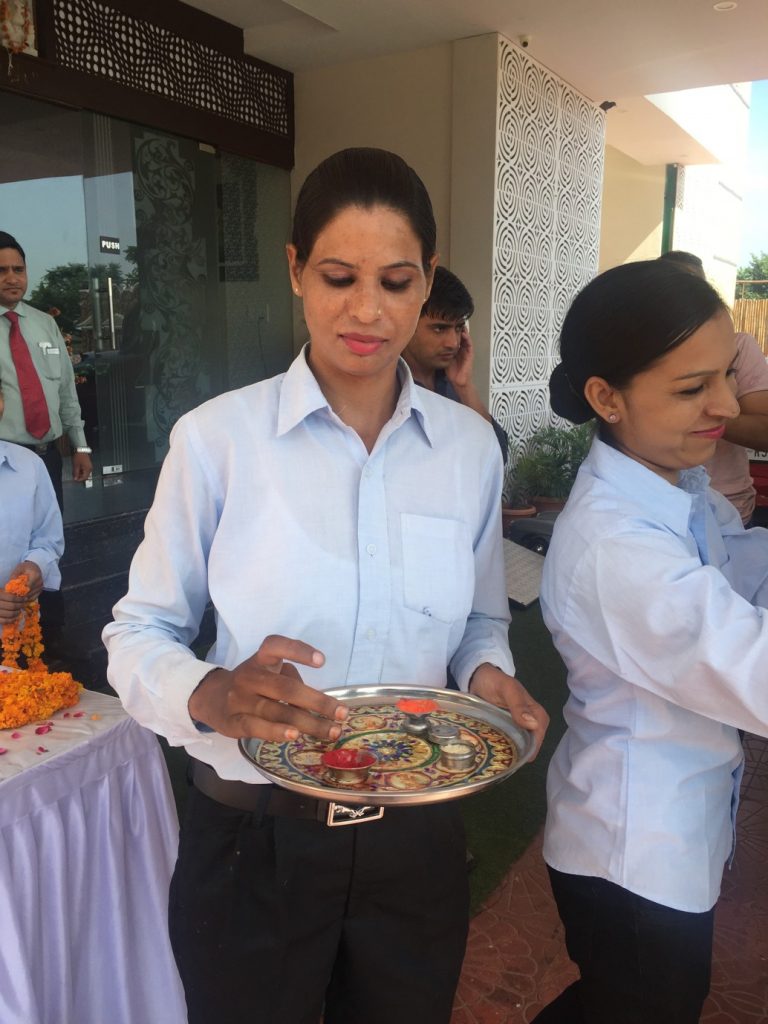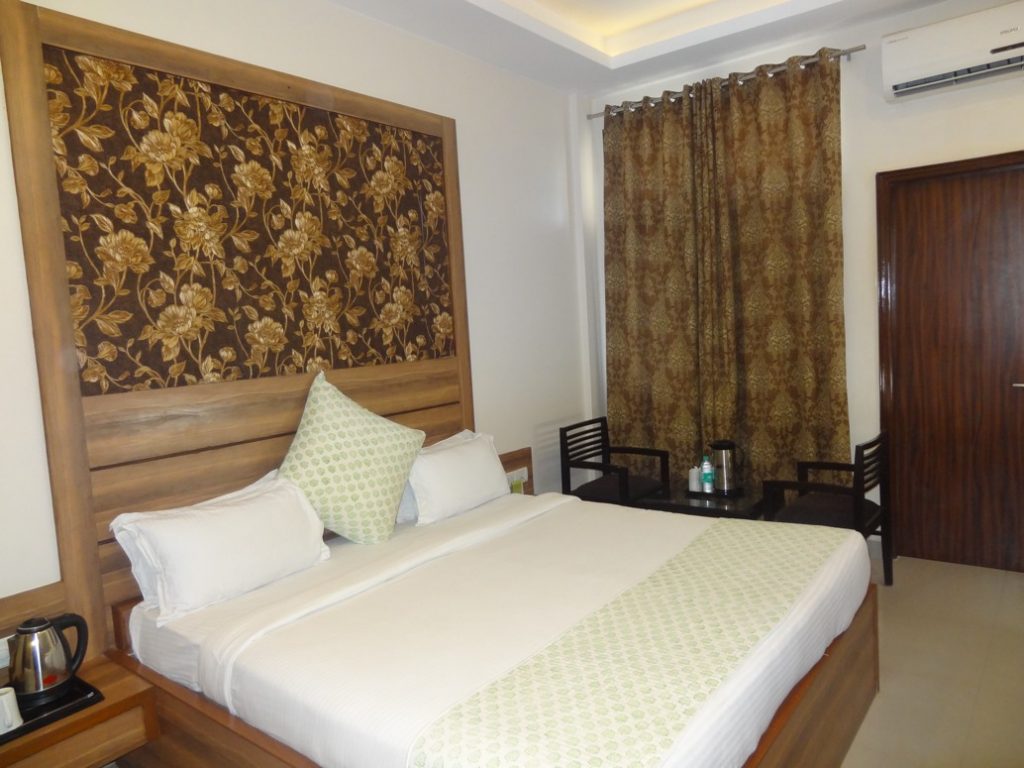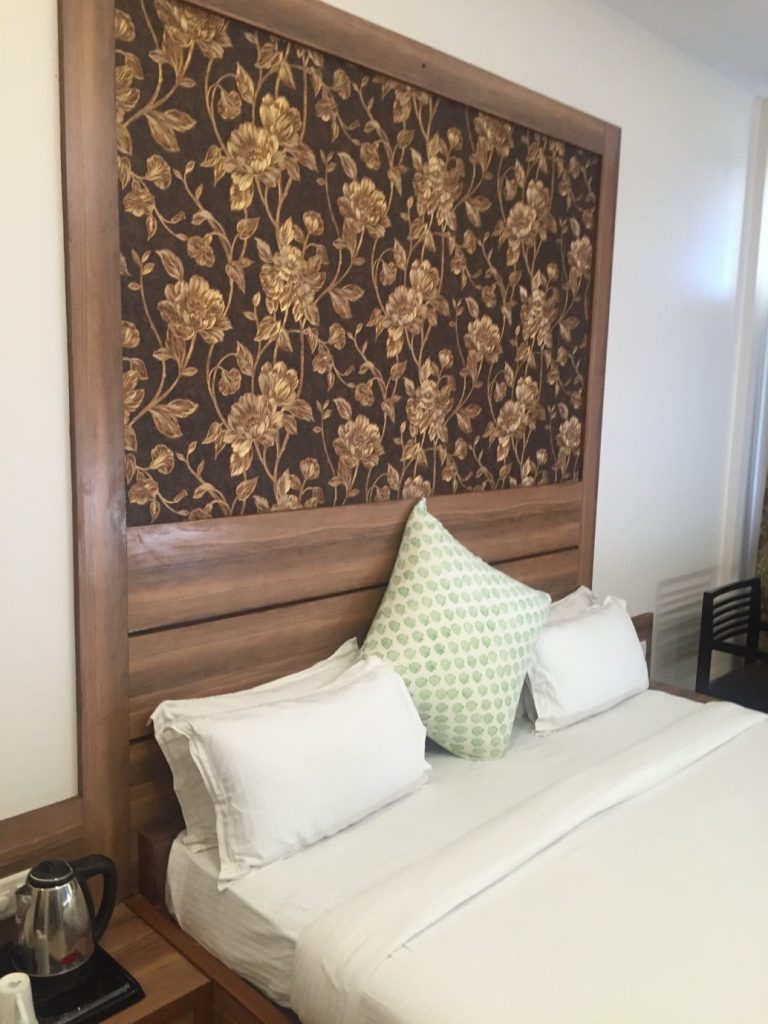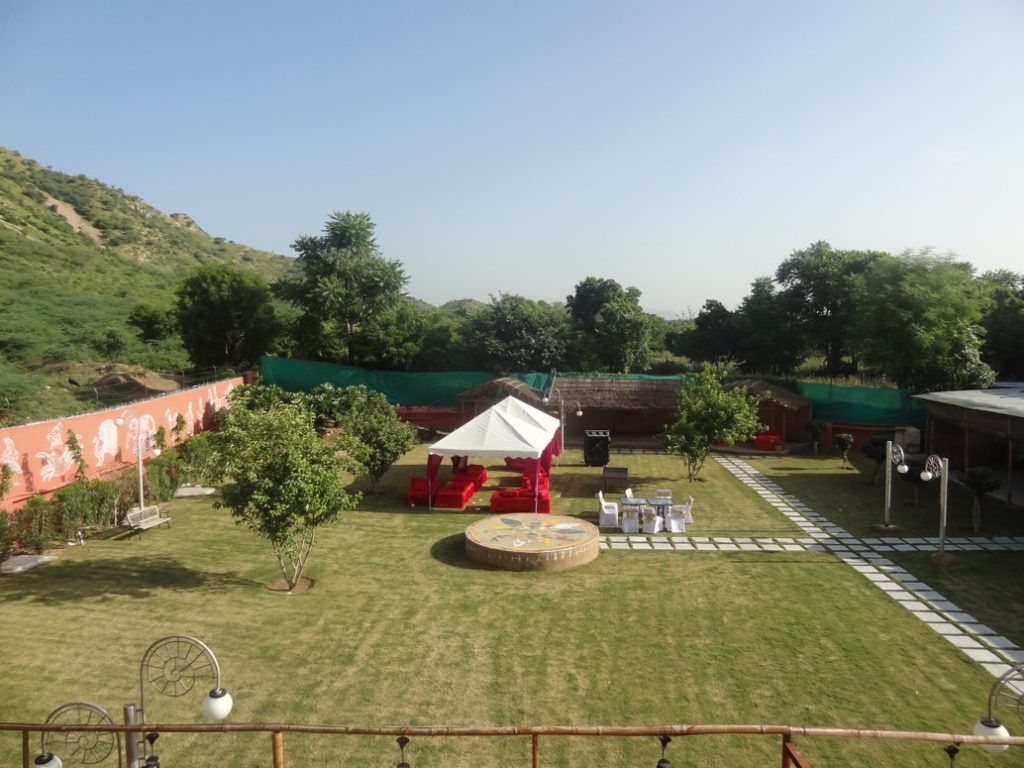 What's a vacation or a weekend getaway without food and that was the moment we realized that we were tired and hungry. Waking up early makes you feel even more hungry and we decided to try out the in room dining. Veg Poha was cooked with peas and tomato and well garnished with slices of lemon, broken red chili and coriander. The right balance of spices and veggies blended well & delighted our tastebuds. Paneer and Aloo Parathas were served with dahi and pickle and were well stuffed. Since they were not too loaded with ghee, they were light and yummy. The Veg sandwiches were made of layers of mayonnaise, tomato and cucumber. Veg sandwiches can't have a better stuffing! Next were cut fruits – watermelon and papaya. To quench our thirst we ordered mixed fruit juice. Everything was made perfectly and this added more delight and happiness to our getaway!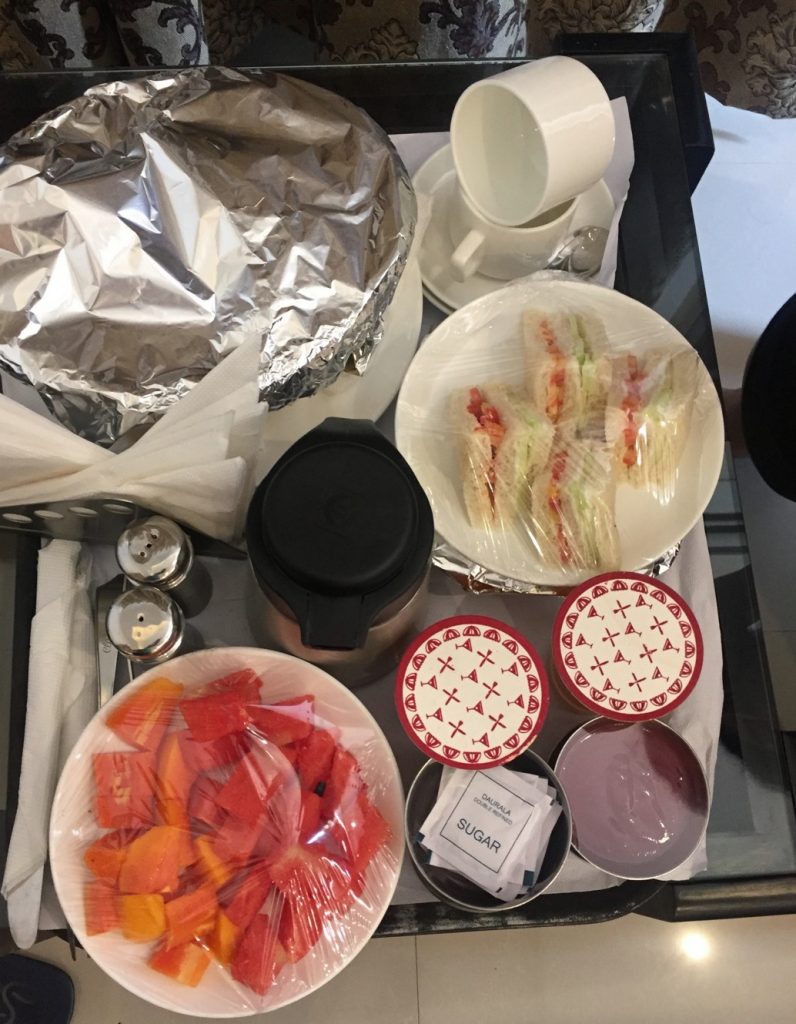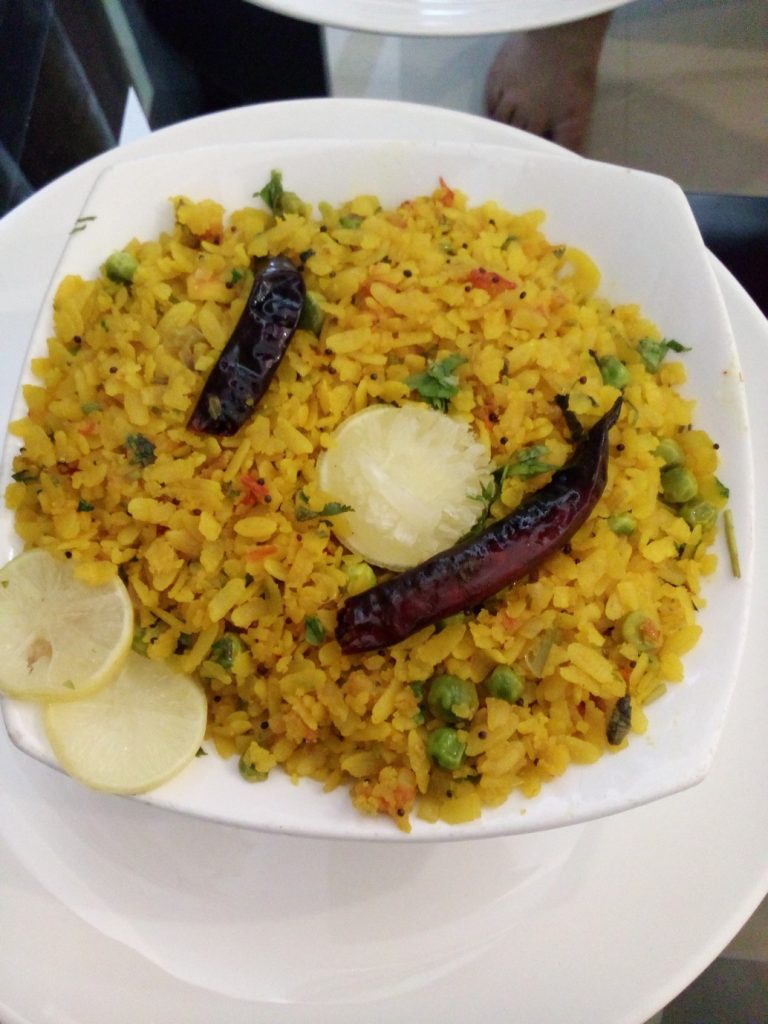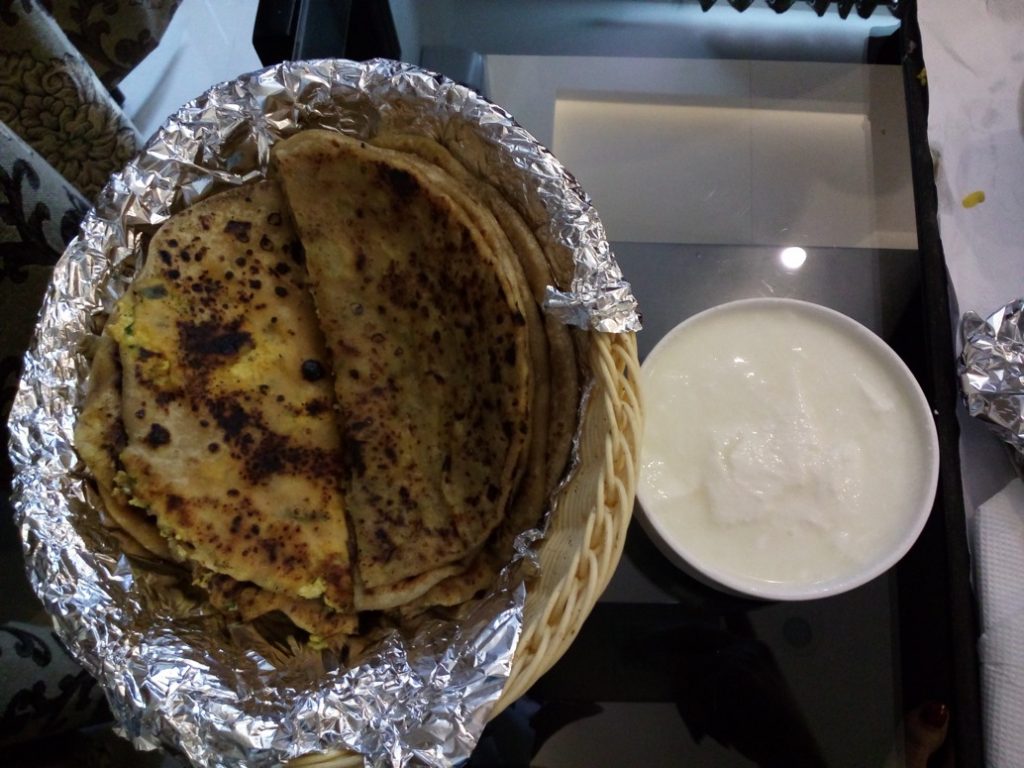 After freshening up, we headed to meet Aarti Bansal, General Manager of the resort who has been a core member in not only managing the place but even getting it constructed. This place was a personal farmhouse initially and the smart lady chose Forest as the theme which was not only unique but not too expensive as well. The farmhouse was given a structure of the hotel without much breakage, and that's what I would call smartness! A small swimming pool was extended to a bigger pool, cut barks of the tree were converted in the bottom of the table.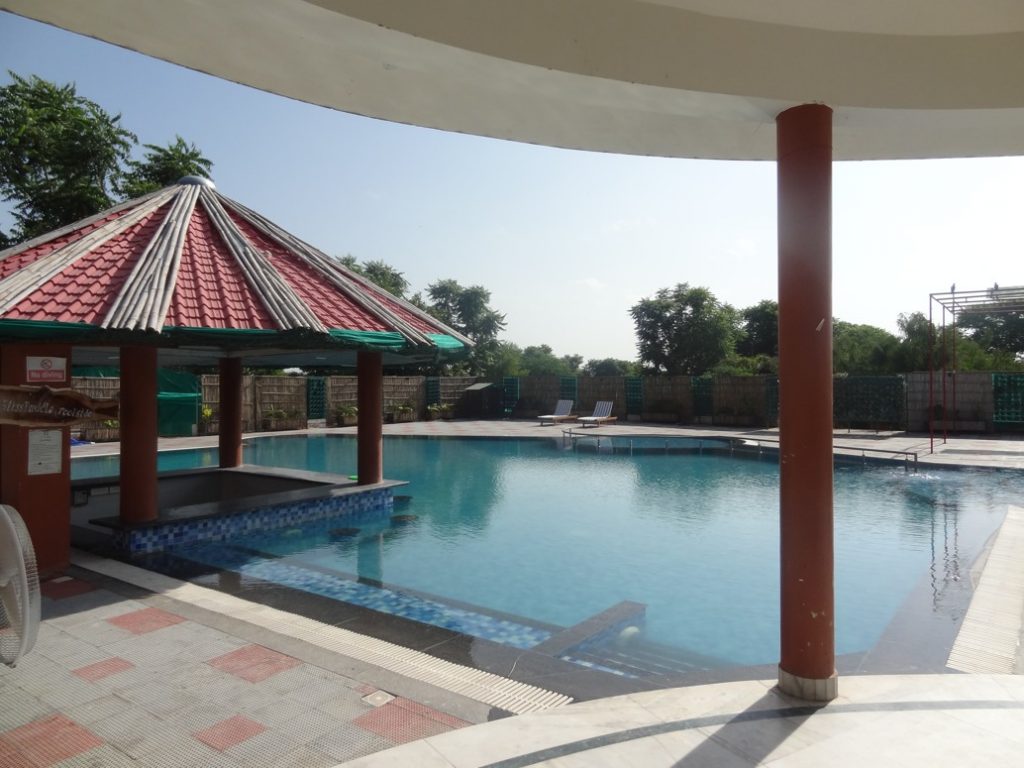 A perfect family oriented place with no rules and regulations is how Aarti describes the place! The place is thronged by not only tourists from Delhi and Jaipur, but is an ideal place for Destination Weddings as well! Even at this time it is booked for weddings in November and December. It's not only common people who have been married here but even sons and daughters of DIG's and politicians! The luxury resort is not only affordable but has even broken its own record. In the first year of operation it became operationally profitable! Well promoted through online marketing, radio and word of mouth, the place boasts of 50+ Luxury Rooms, 15 Swiss Tents (Rainforest Glam Camps), Barbeque, Conference Room, Banquet Hall, Game Zone, Spa, Swimming Pool, Gym, Free Parking and Wi-Fi. After the interactive meeting, we headed for lunch at Nirwana Woods restaurant!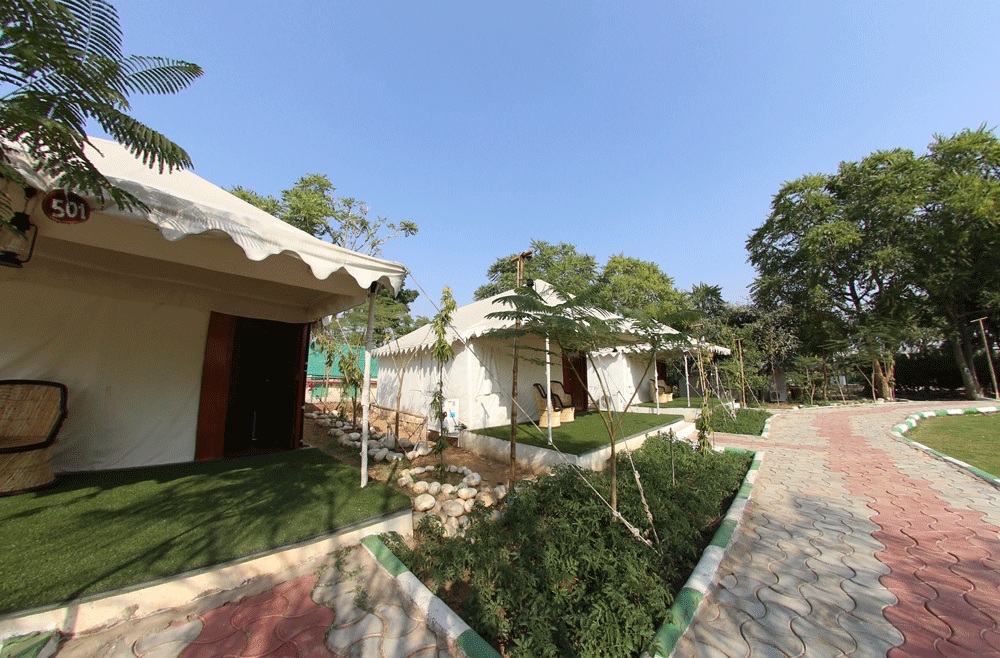 I am sure you would like to know more but catch more glimpses and information of our excitement in our next blog. Stay tuned!
Update: You can read the next post here.