Health, proteins, calories & burning fat are words which you would hear at a gym or a diet clinic, not at a restaurant for sure. Recently I discovered one-of-its-kind health café. Health Wealth Café (Hwealth café) located at Defence Colony, Delhi is aimed to bring about a health revolution in the country, and to provide healthy, nutritious yet affordable food.
Be it the high on energy protein shakes or the healthy multi-grain breads, the salads, low calorie grilled sandwiches or the pan-grilled toasted juicy chicken, everything is very different here and not oily at all; made with purification of health benefits and the ingredients which a dietician loves. Even the amount of calories, fat, proteins and carbs is mentioned on the menu. The café is done up cozily with the inspiring set-up of the green interiors, be it the green glasses or the lovely green jugs of water and yes the interiors done by Nicolas Hoffman, all environmentalistic green and lovely, keeping the health & fitness theme in mind.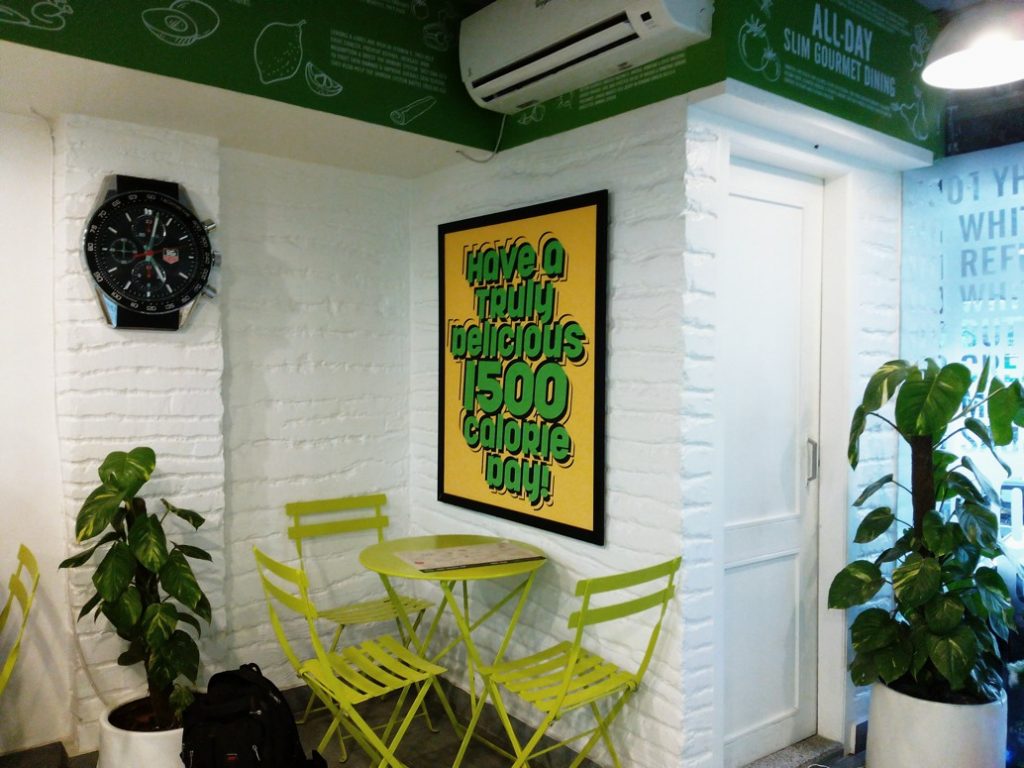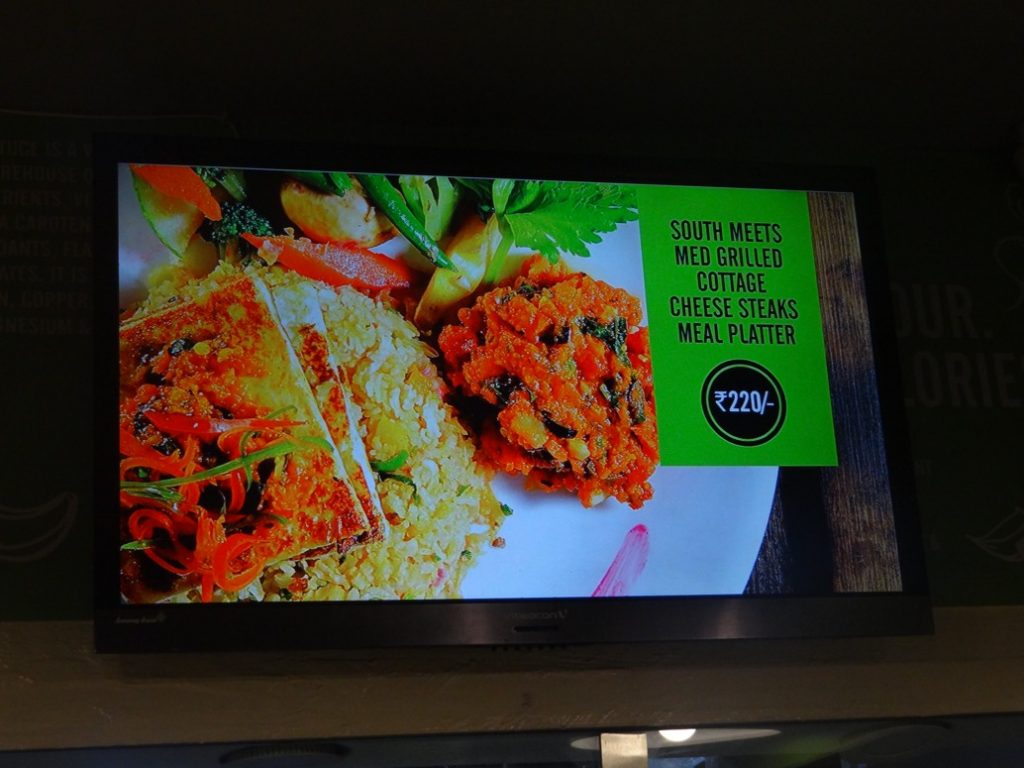 The food here is without any preservatives and relaxing. With the detox juices & soup of the day on the menu, you can only try more of the nutritious wellness. They even have a nutritionist Mr. Gurpreet Singh Batra to plan and customize diet plans so your health is secured & procured in healthy & expert hands with the intake of the best food items, all in variant menu with varied choices, you can select what is best suited for you. The slogan for Health Wealth delivers to its promise of EAT WELL.LIVE WELL.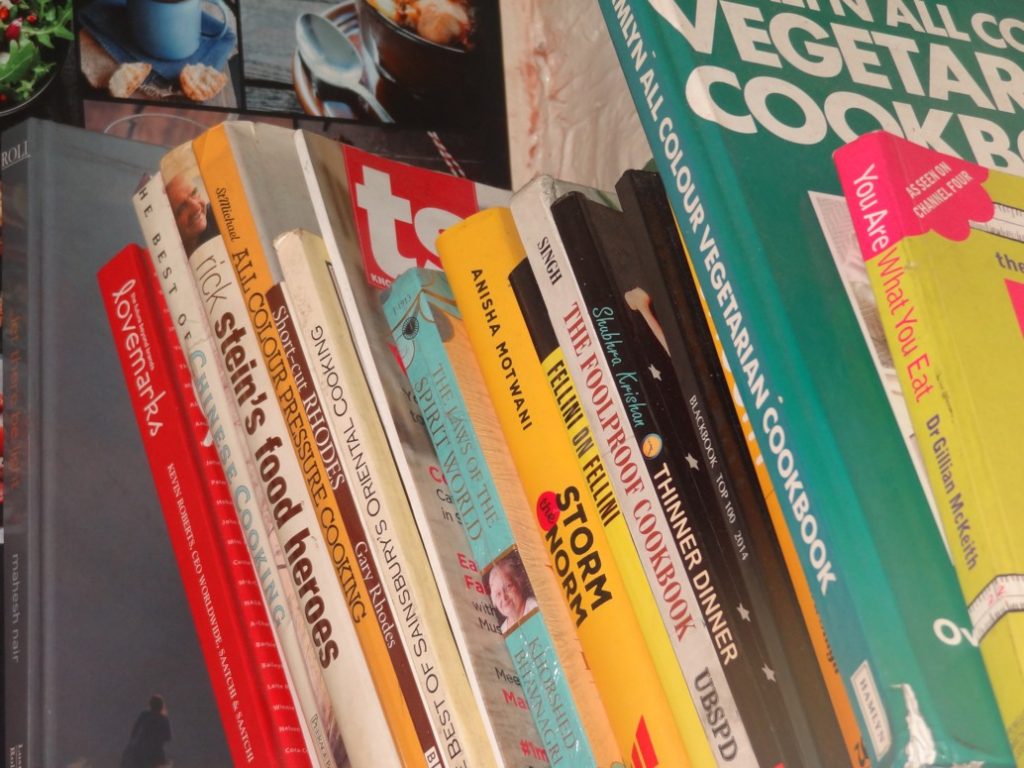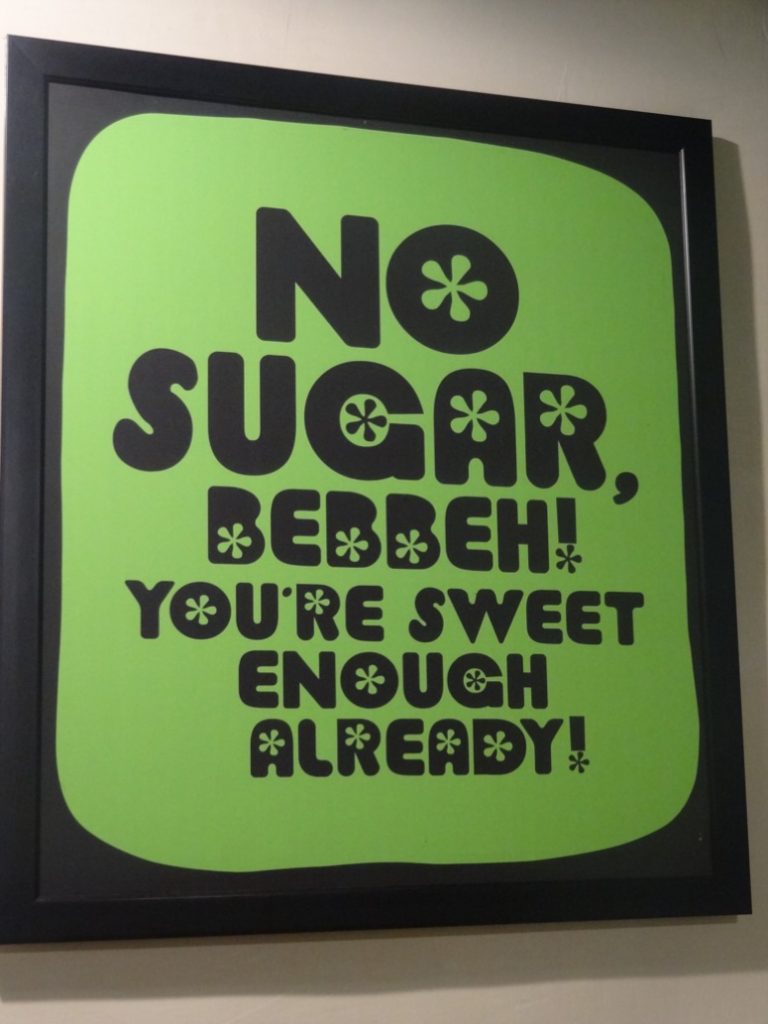 We started with Choco Hi-Protein Power Smoothie which had real cocoa & a shot of chocolate protein powder with low-fat milk and the goodness of honey. The protein powder made up for a delicious combination & wholesome power nutritional supplement. The smoothie was chocolaty & delicious with the protein blend but could have been more thicker & luscious.
The Strawberry N Mixed Berry Booster Hi-Protein Power Smoothie had strawberries and mixed berries with a shot of strawberry protein powder- a perfect power punch! With the low-fat milk and honey, it tasted nice and the berry punch was a definite thumbs up.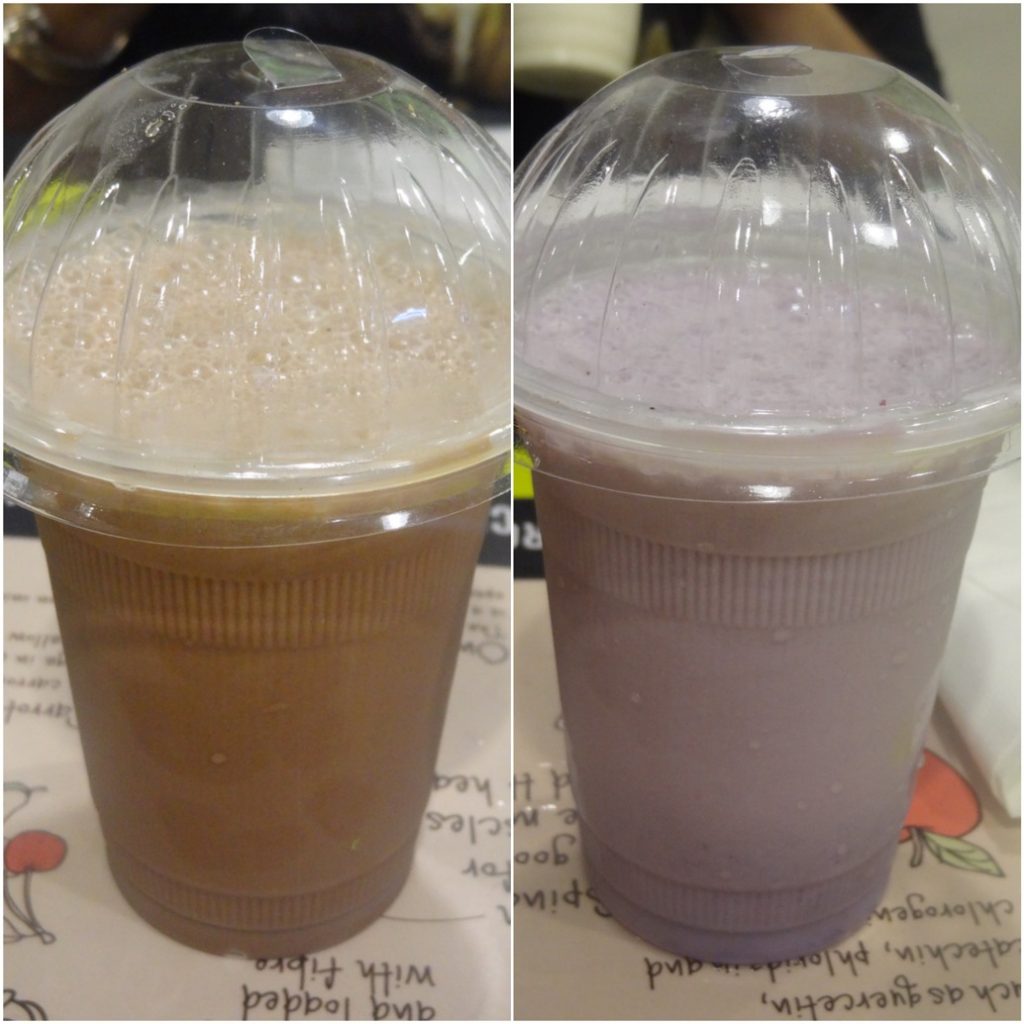 The Seasonal Fruit Hi-Protein Power Smoothie with the taste of season's best fruits mixed in low-fat milk with vanilla flavoured protein powder & anti-oxidant honey tasted superb. This one was relishingly smooth, rich and perfectly blended.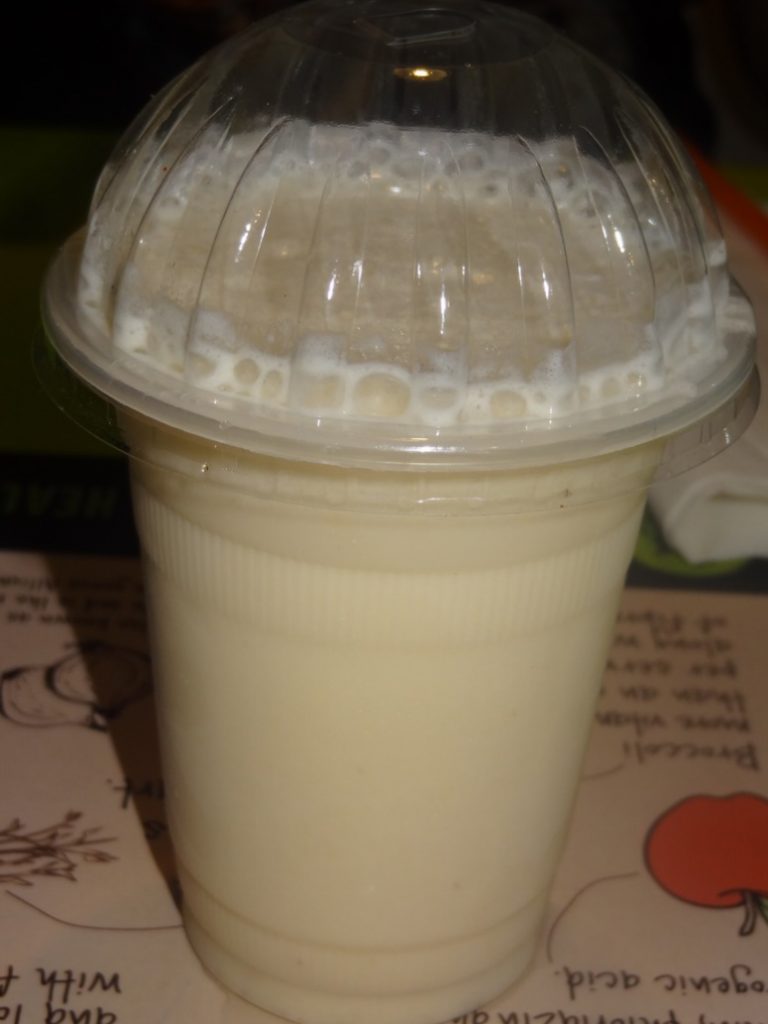 Coming to the food, we tried the Tangy Grilled Chicken N Sesame Salad– the famous house salad mix with the juiciest chunks of tangy pan-grilled chicken with a toss of red & yellow bell peppers layered with love & sprinkled with toasted sesame served with honey mustard dressing to add to the flavour. It was nice, healthy & delicious! It was power packed with fun, joyful colours which made it appealing to look at. What could one ask when health is packed in this form.
The Spicy Chickpea N Greens Burger had a thick grilled chickpea patty with fresh lettuce, healthy spinach, onions and tomato in a wholewheat multigrain bun. The hummus served along with it was delicious & tempting. Also is a side of house salad & mint-yoghurt. With no butter or oil used, it made a heavenly delight and the multigrain & chickpea combination was indeed tasty & I loved having it!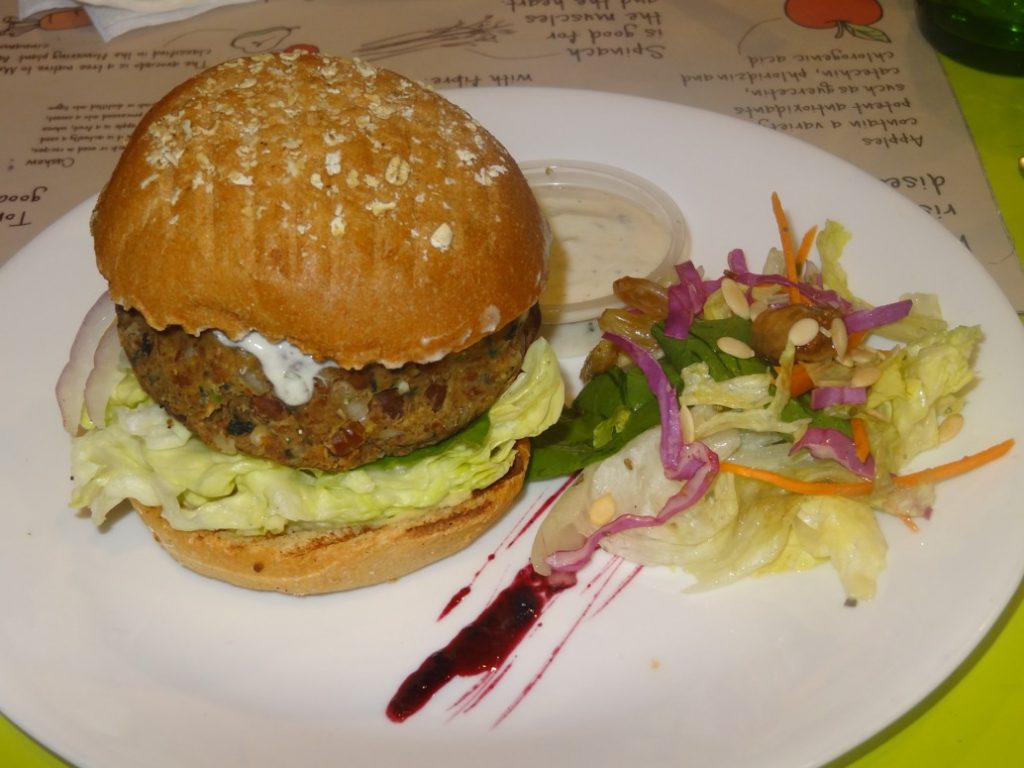 The Penne Pasta with Spicy Arrabiata Sauce tasted great and the quantity was pretty good with all the succulent & delicious fresh seasonal veggies in the pasta. This dish was delectable and tasty. And yes the pasta used was wholewheat.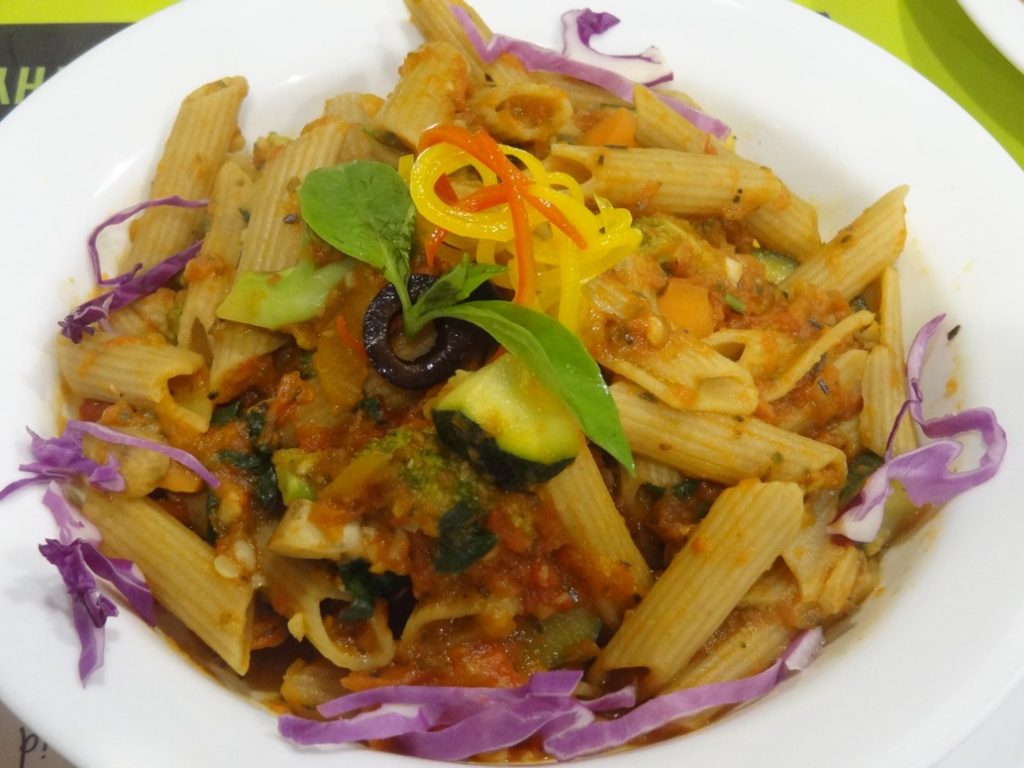 Next came the South-Meets-Med Grilled Cottage Cheese Steaks Meal Platter.  The low-fat pan-grilled cottage cheese steaks with some deliciously pan-seared & sautéed vegetables were fulfilling & nutritious. The South meets Mediterranean style dish was served with herbed veggie brown rice & yes not to forget the lovely thick tangy South Indi-Med spiced sauce which added flavour & spice plus the much needed delicious tang. I loved the presentation as well with broccoli, mushrooms, red & yellow peppers along with big chunks of cottage cheese. Must try here!
The Zatar Spice-Tossed Cottage Cheese N Veggie Sandwich had some fresh lettuce, onions, spinach & tomatoes packed between loafs of wholewheat multigrain bread along with zatar spice-tossed cubes of low-fat cottage cheese with tomato concasse spread. Also served is a citrusy house salad of red cabbage, green cabbage and also raisins with a mint-yoghurt dip. The taste was sweet & citrusy. The sandwich tasted nice with apt fillings and a colourful presentation.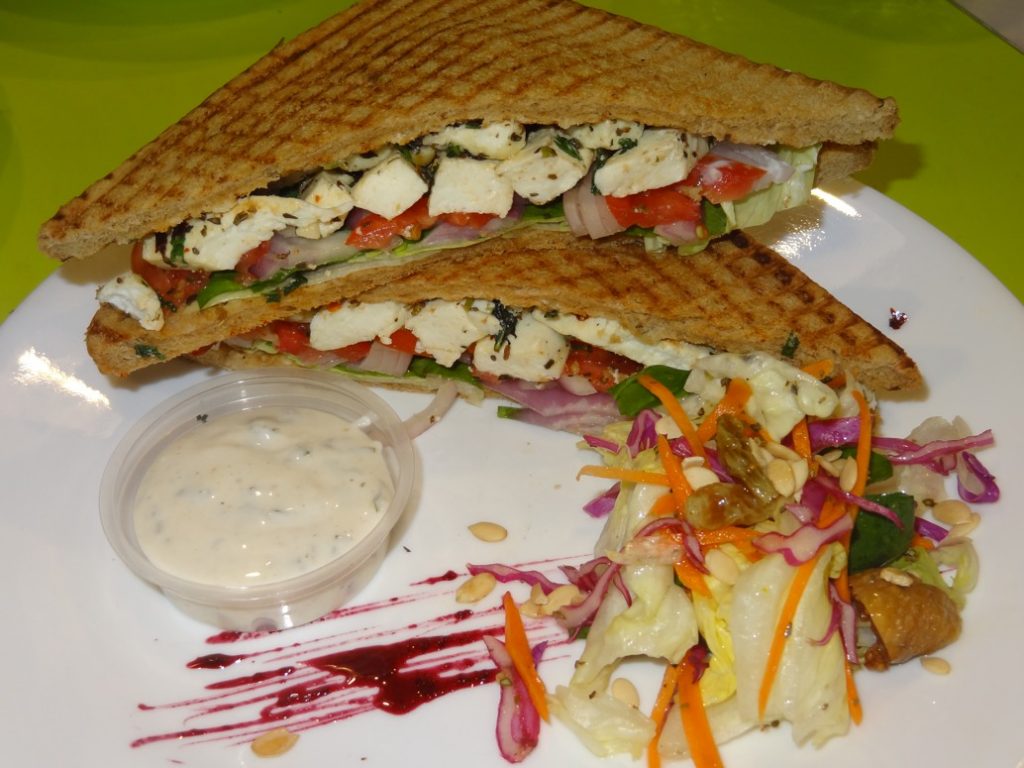 Along with the food, we also ordered Triple Red Juice Iron Booster Blend which is a blend of 3 power fruits- watermelon, pomegranate & beetroot juice. This sweet health punch was packed with the red flush of beetroot goodness so that you glow the pinkest & reddest with all the power and iron in your blood. The Skinny Gourmet Iced Tea was refreshing and thirst quenching with mint & citrus.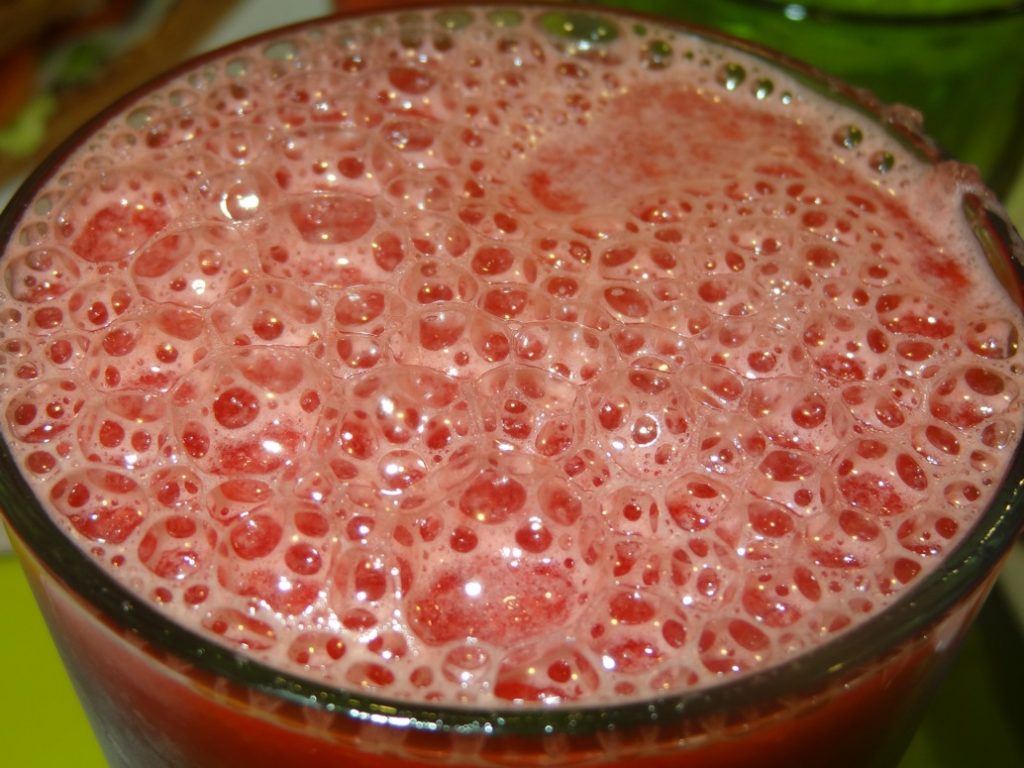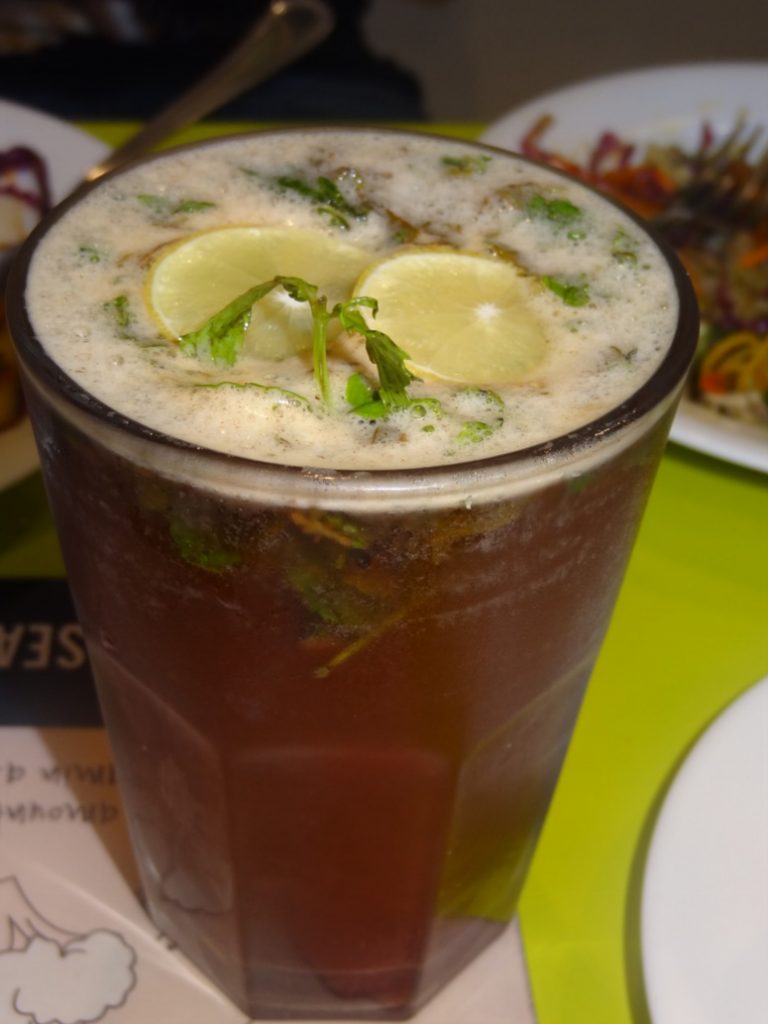 Coming to the desserts we tried Zen Wholewheat Pancakes which were freshly made wholewheat pancakes with fresh fruits & honey. It makes for an excellent breakfast option too. The fruit mix & medley used are oranges, apples & grapes along with honey. The taste is nice, warm & fragrant.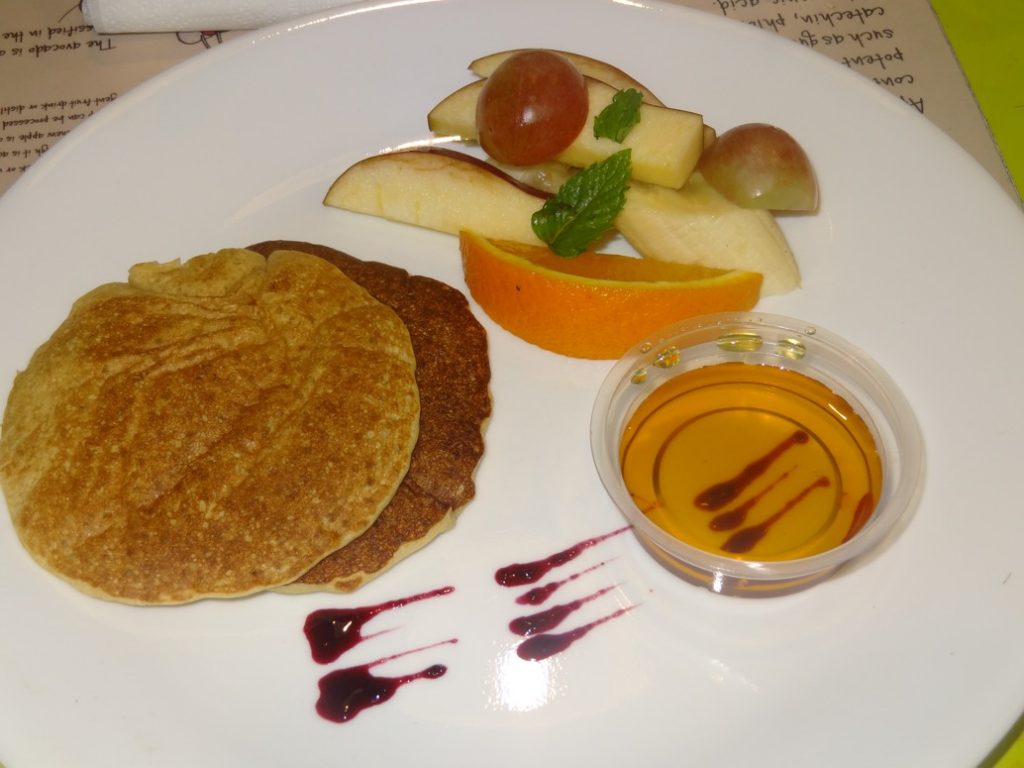 So it's all about healthy eating and eating better. Gym goers & fitness freaks- you find the right food only here with no refined flour, preservatives or added sugar but making use of wholewheat multi-grain bread & brown rice in meals. Hwealth Cafe has a lot of variety to offer to people who hate healthy food but at the same point realizing the importance of right diet with all the elements of good health that fight cancer, prevent asthma, repair immune system, boost blood circulation releasing lots of fresh energy in your blood stream making you happy and healthy, light in weight with the right kind of food promising good health. With a nutritionist here to plan you meals, you don't need to fret or worry any more and you become more resilient, calm, patient, good looking, happy and not gain weight & driving obesity away by eating what is actually right making & giving yourself a stronger tomorrow.
The taste of good food, the temple of health, the Hwealth cafe serves what is the essence of right health, so solemnly true in its food along with the fresh intake of fruits, veggies & herbs. The health & wealth quotient is truly high with the promise of sanctity, cleanliness & pure love of healthy dose of all elements of good & pure health. So go ahead and enjoy life without thinking of calories!
Address: A-272, Ground Floor, Defence Colony, New Delhi, India