We all love to dig into those yummy burgers filled with tikki, yummy sauces, dips and veggies but then what we realize later is the amount of calories we have consumed. That's when we also feel guilty and regret about consuming so many calories for a little pleasure. It is so difficult to resist amazing burgers. Even on the day we diet, our tastebuds long for some superb food stuff. What made our life easy, fun and guilt free is a recent invitation that ChicLifeByte got in its mailbox. Yes, we had a little respite when we got to know that Carl's Jr., the Californian premium burger brand has launched 'Green Burgers'. This was done keeping in mind the growing demand for healthier options in the burger space and sensitivities of gluten conscious patrons. Initially we thought that the bun will be made of green stuff with a patty but when we reached the restaurant we were in for a pleasant surprise.
Upon reaching the Select City Walk outlet, Team ChicLifeByte was presented the menu and asked to choose any of the burgers on the menu which would be converted in the green version. The menu had options from Chargrilled Chicken Burgers (Famous Star, Jalapeno, Mile High) to Chargrilled Chicken Fillets (Tandoori Pepper, Mango Jalapeno Pepper, Tikka Masala) to Hand Breaded Chicken (Chicken Fillet, Santa FE) to Vegetarian Specialities (Tandoori Paneer, Paneer Tikka) to Crispy (Mango Jalapeno, Tandoori Jewel, Santa Fe, Aloo Achari)… With such a difficult choice we settled for the Famous Star and Mango Jalapeno Pepper Chicken Fillet.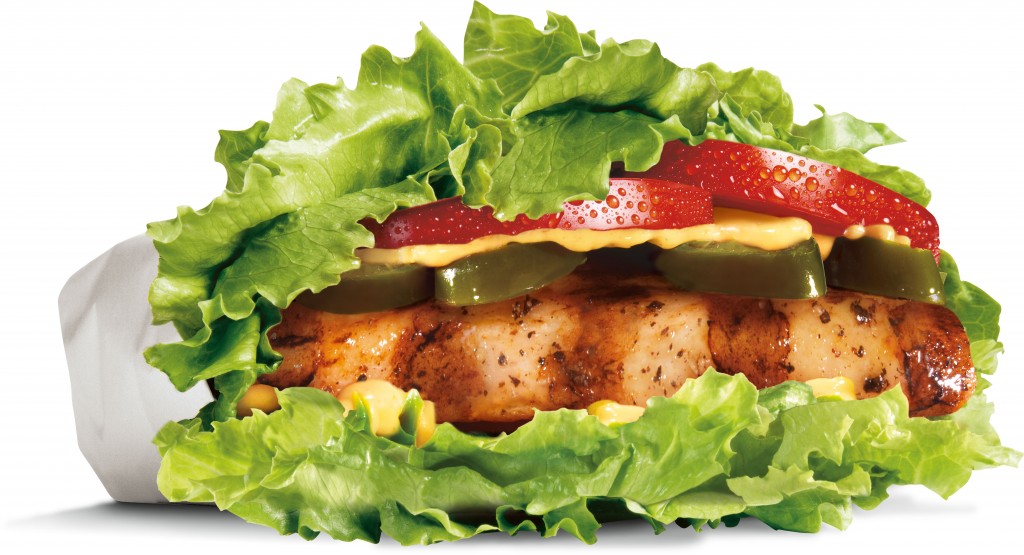 After a wait of about 10 minutes, the showstopper burgers arrived. Stacked in cute baskets, with Carl's Jr. branding sheet, our burgers came wrapped in layers of lettuce, actually the lettuce was the green touch! An easy preparation (looked like one) with so much of innovation….I loved the idea and presentation.
We first tried Famous Star, the classic burger with Chargrilled Moroccan-spiced chicken topped with ketchup and mayo. The fresh lettuce along with the chicken patty and sauces made for the perfect munch. Apt for the days when we don't want to eat but are still hungry…I am sure you know what I am taking about!! It's that little appetite you have when you don't want to eat much!! Or rather the days when we get on diet and tell our hunger pranks to hold on.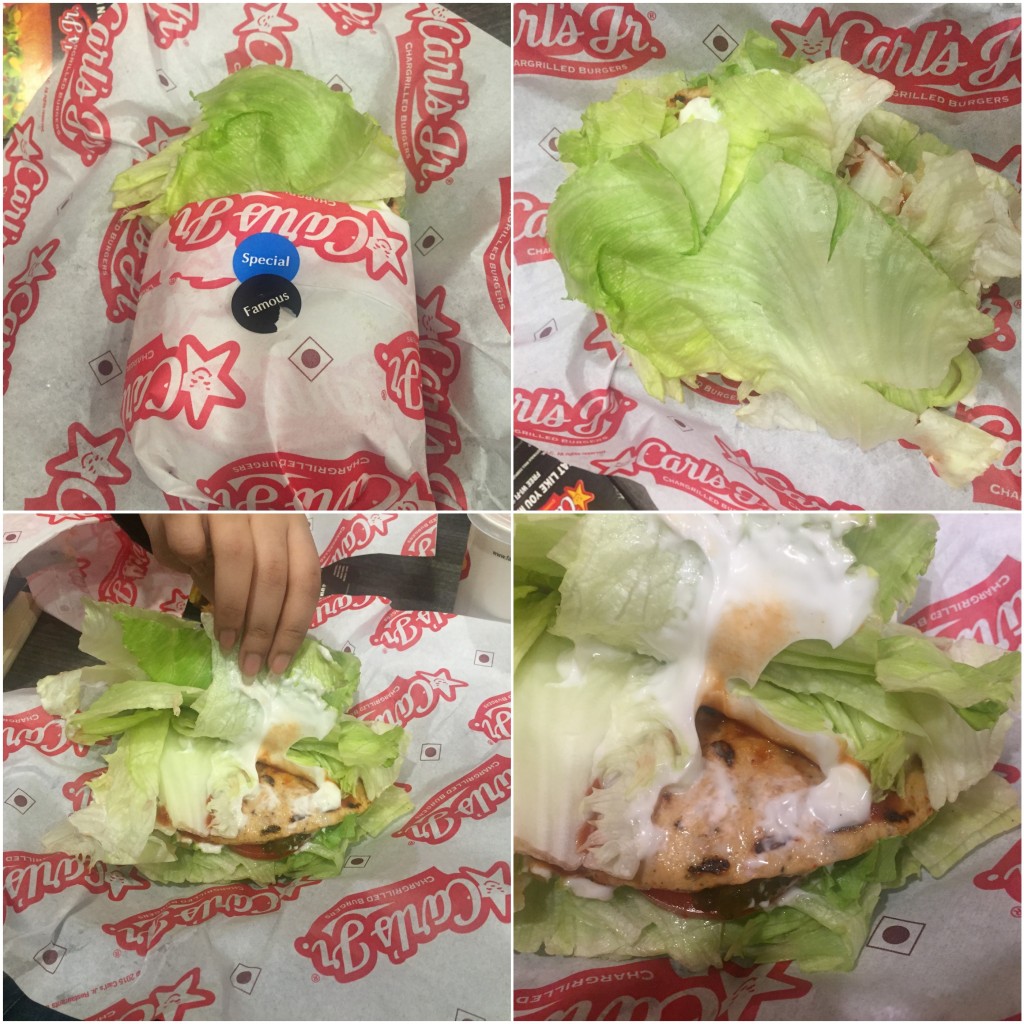 The second one was Mango Jalapeno Pepper Chicken Fillet which was described as tender chargrilled chicken topped with Jalapeno Coins and Mango Jalapeno Mayo. The Moroccan Chicken Patty topped with mango mayo, tomato, onion, jalapenos and wrapped with lettuce was simply superb. I could go on a diet just to have it. It was a refreshing change from the normal burgers. Most of us pledge to not eat junk but when the healthy options are so amazing, why would one want to eat hunk!!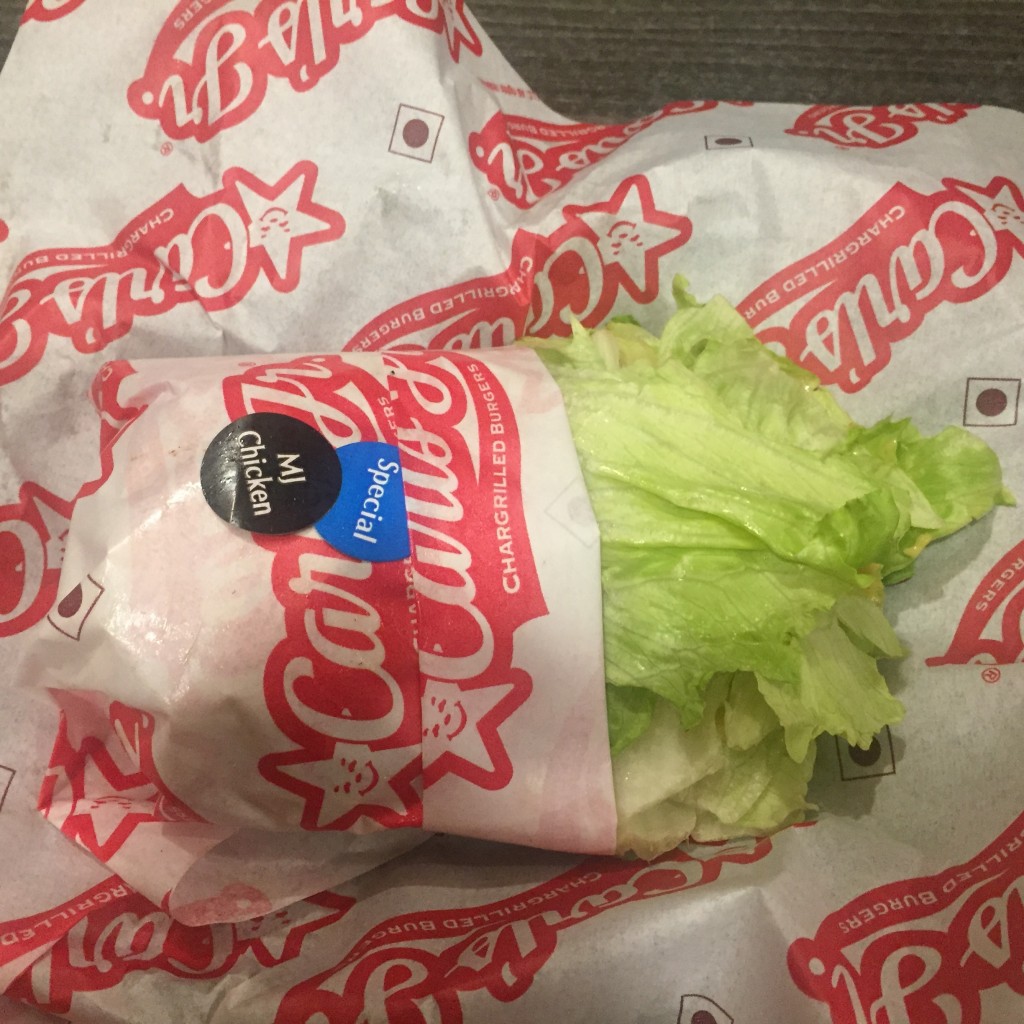 'Green Burgers' are launched keeping in mind the growing demand for healthier options in the burger space and sensitivities of gluten conscious patrons. All the burgers in the menu can be converted into low-carb burgers at no additional cost.
So what are you waiting for, go ahead and indulge yourself 'guilt free'!!