Isn't college the phase of life you want to relive and miss the most? So here is Prankster for you- India's First Food & Brewery Campus inspired from college life. For people who love food & good music, Prankster is a place you would love!
Prankster is a brainchild of Inderjeet Singh Banga and is co-owned by food writer & connoisseur Pawan Soni. Dynamic as the culinary world is, Inderjeet keeps a constant track of the trending changes happening across the globe. His fondness for travel takes him places, instilling in him seeds of inspiration and creation of gastronomic delights. Also on board is Chef Harangad Singh (who has earlier worked with Varq and Tresind, Dubai) who gives an eclectic twist to the dishes while making sure that each dish tastes delicious and is very particular about his concepts.
You will get to notice each & every aspect of a university here reminding you of your old days starting from a mixology laboratory for drink mixing, lamps made of books, a hostel room, amphitheatre, classroom, a canteen where you used to sing songs, eat, pass your time & discuss about exams, parking area for gossiping & selfies- all done keeping the college theme in mind in Prankster stirred & mixed with love & mischief and the space created into a dance floor by the late evenings with the great music. There is even a Lovers Point & Principal's Room here!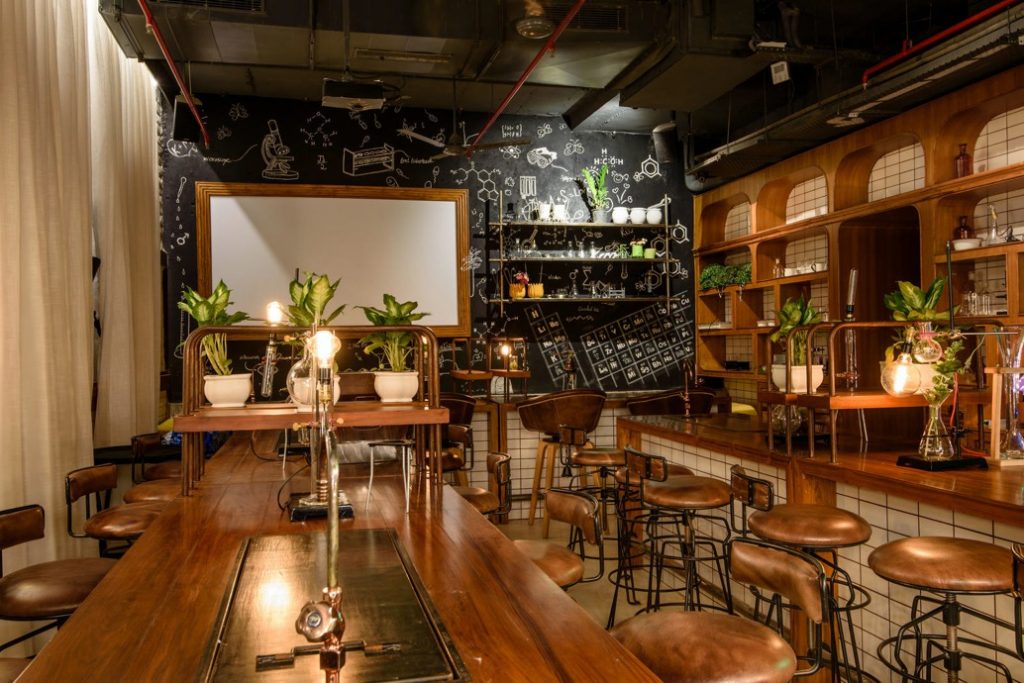 The nostalgia of classes, exams & pranks all have been put together in a restaurant format in Prankster. The interiors are fun, innovative and simply out of the world. Prankster combines nostalgic emotions with no compromise on taste & quality. A place where all can have fun & create memorable moments and have some of their remarkable dishes like the Nitrogen Dahi Bhalla which is amazing on the platter & the palette and Chef Harangad has magic in his hands as each dish was extraordinarily amazing, tasty & unique like the Sambhar Cappucino with Dosa Crisps- so amazing & refreshing like I have never tasted before.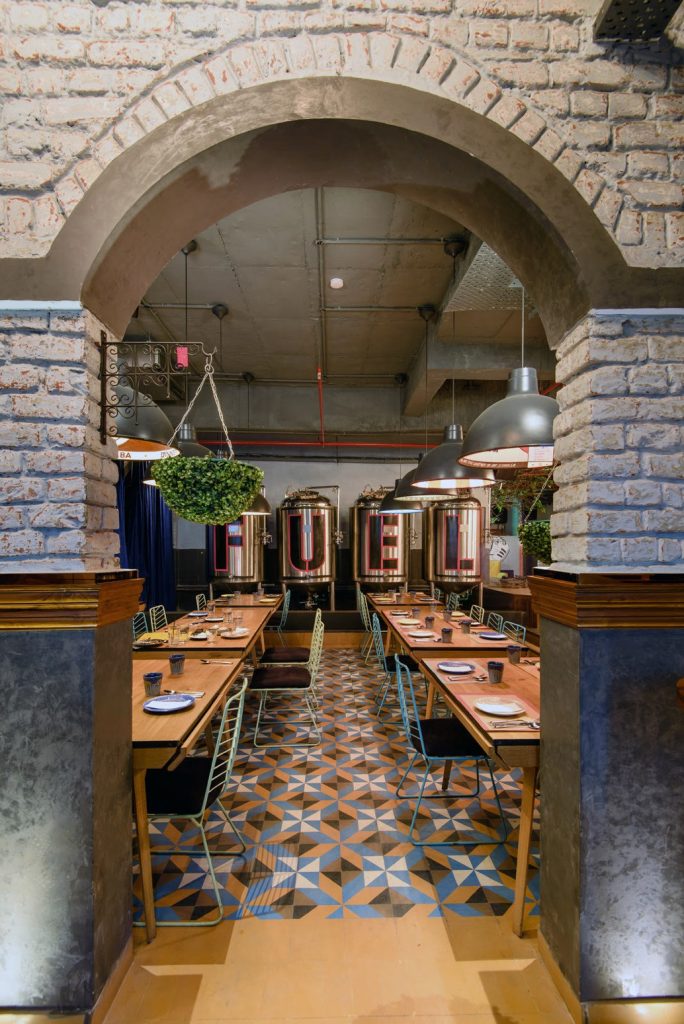 A place where not only music makes you hit the heart but the wonderful scrumptious food at amazing & reasonable prices you cannot miss. You can see the crowd enjoying & dancing here there till 1 in the night- full of people who love to explore food & life. You are sure to be left spellbound with anything you order at Prankster as you can't be asking for more, they give so much satisfaction in each dish with their belief in the best quality ingredients. The Gulab Ki Kheer with frozen nitrogen petals was simply & sinfully out of the world and one must try it without doubt.
They have some very unique, different & sinfully amazingly dishes done by the chef which are completely out of our imagination but when one tastes just one dish here, you are impelled to try more as the taste leaves you surprised. As far as the prices are concerned, they have beer at Rs. 85 which is great steal!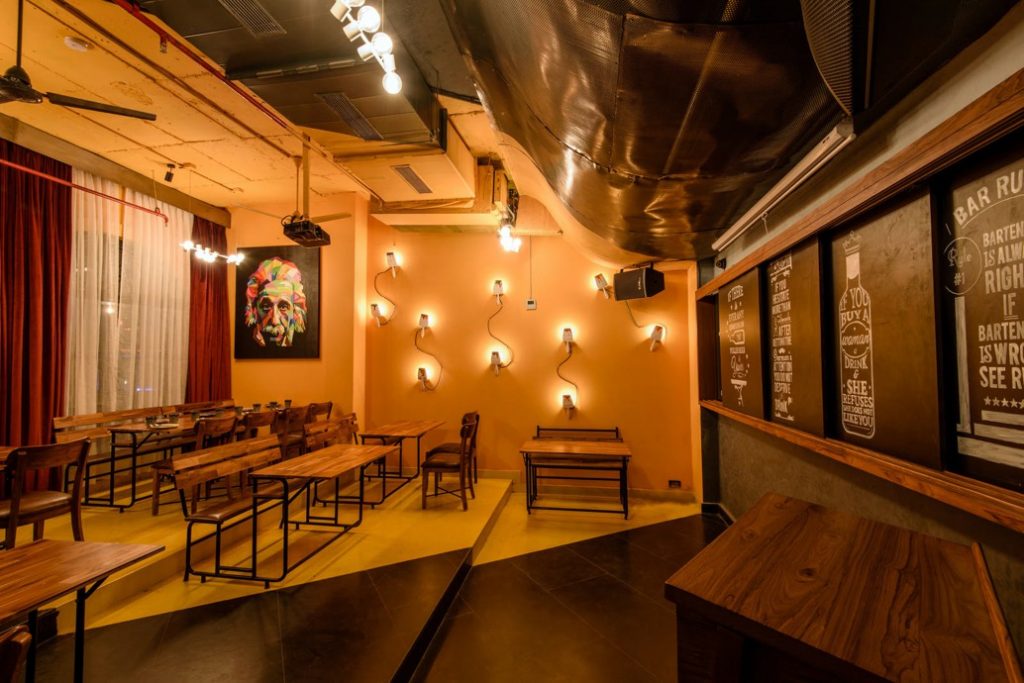 'When the going gets tough, the tough get going' – the phrase stands true to define the struggle and success of Inderjeet Singh Banga, the director of Biggie Restaurants Private Limited. The man behind Pirates of the Grill and its humungous growth, Inderjeet's life has been a combination of fun and unending hard work, the reflection of which is evident in his restaurant. With eagle eyes approach, he is clear about his concepts, restaurant interiors and ambience and cuisines he wants to offer.
Believe me, I don't have enough words to describe my experience completely but read on to know how much I enjoyed eating each dish. I could see how much effort Chef Harangad has put into each dish and the amazing results of the efforts one can undoubtedly see. I can only proudly say it is the joint effort of Inderjeet, Pawan and Chef Harangad which has paid off!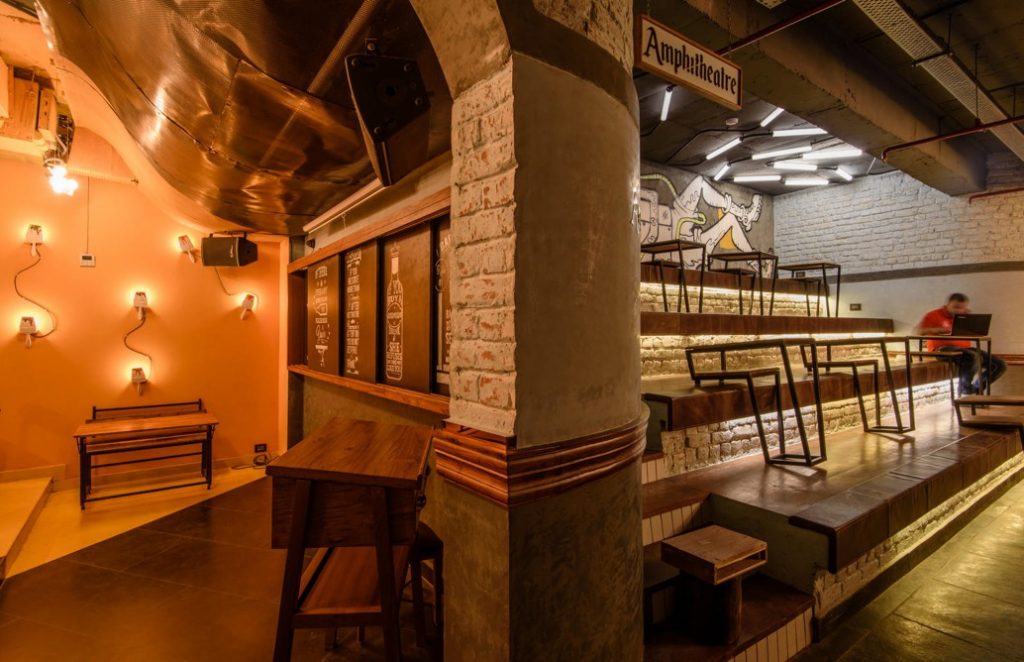 We started off with a Dahi Bhalla ice-cream. Yes, you read it right- ice-cream! It is basically a nitro- cooked Dahi Bhalla wherein dahi & bhalla are churned & frozen to form the ice-cream. Such a nice twist given to the regular Dahi Bhalla! It is indeed a genius thought here who can even think this. It tasted so good & yum with the crunchy roomali sev along with pomegranate.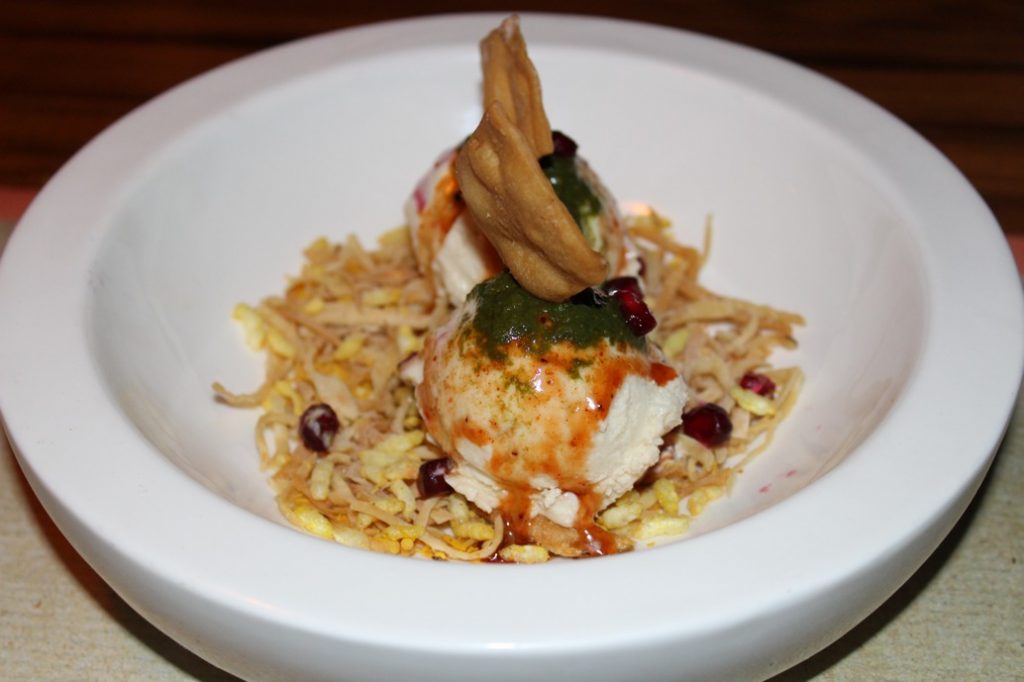 Next was Sambhar Cappuccino with Dosai crisps– a light & tasty sambhar in a cappuccino form with foam along with dehydrated dosa crispies to munch with. It was simply delicious & very yummy. Never thought but it is true, it is a sambhar cappuccino- frothy, smelt good & yes, tasted nice too.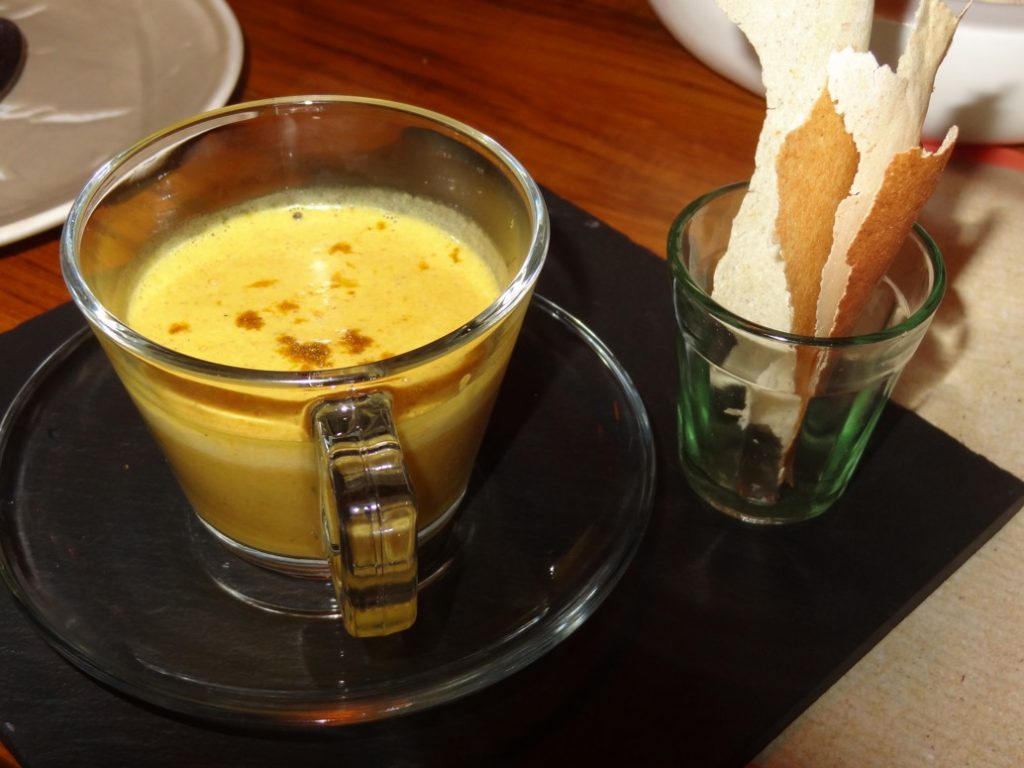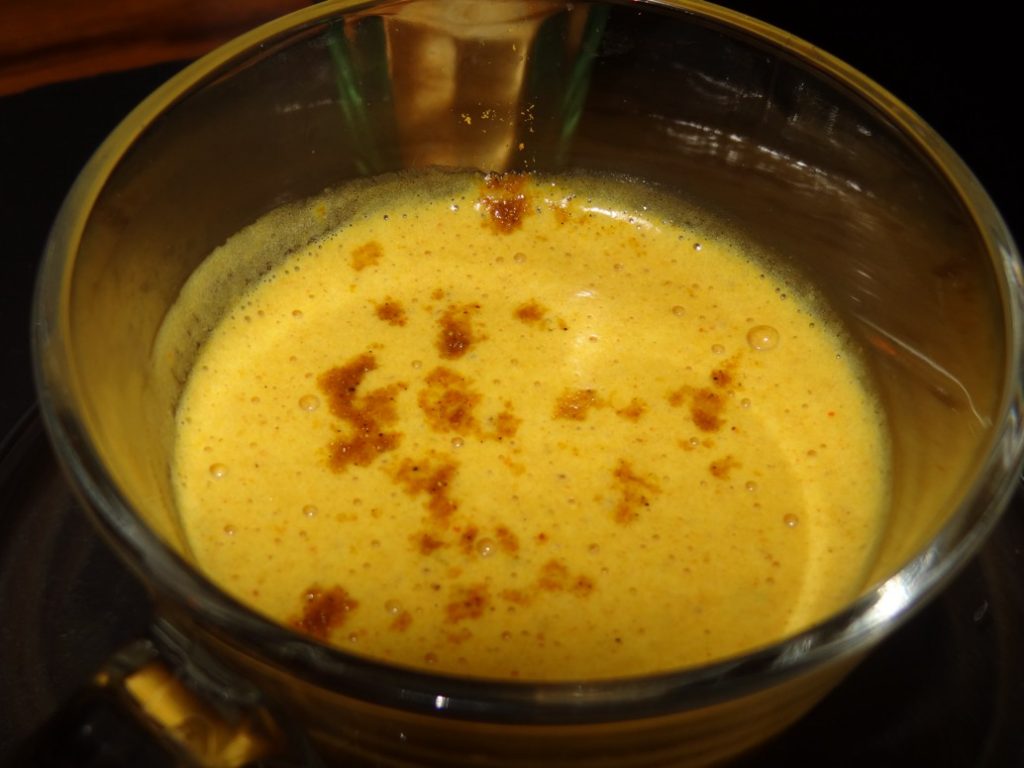 For the mocktails, we tried Virgin Butti which had a nice refreshing zing & taste of refreshing cucumber, mint, salt, ginger, lime & sprite while Let Us Prank had fresh orange & lime chunks tossed in a glass along with peachy flavours & lots of apples to be good on health.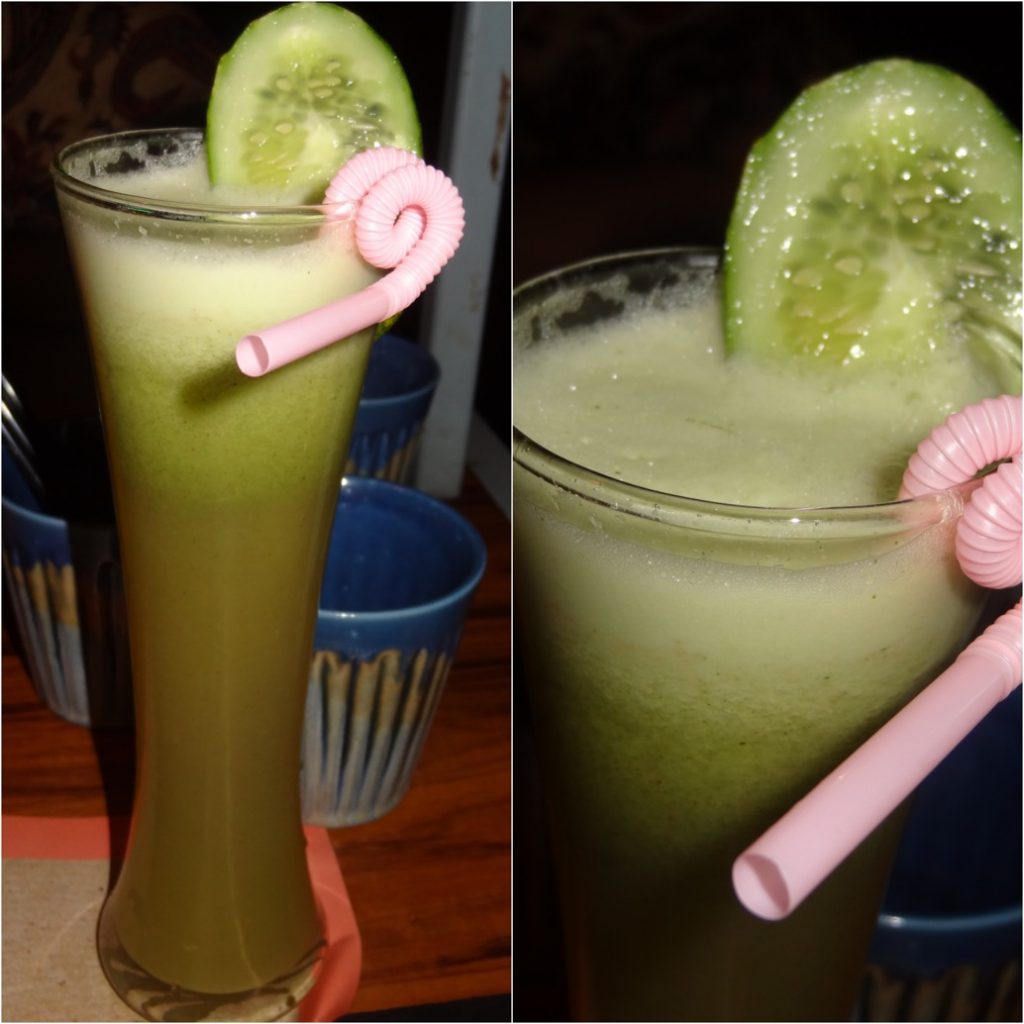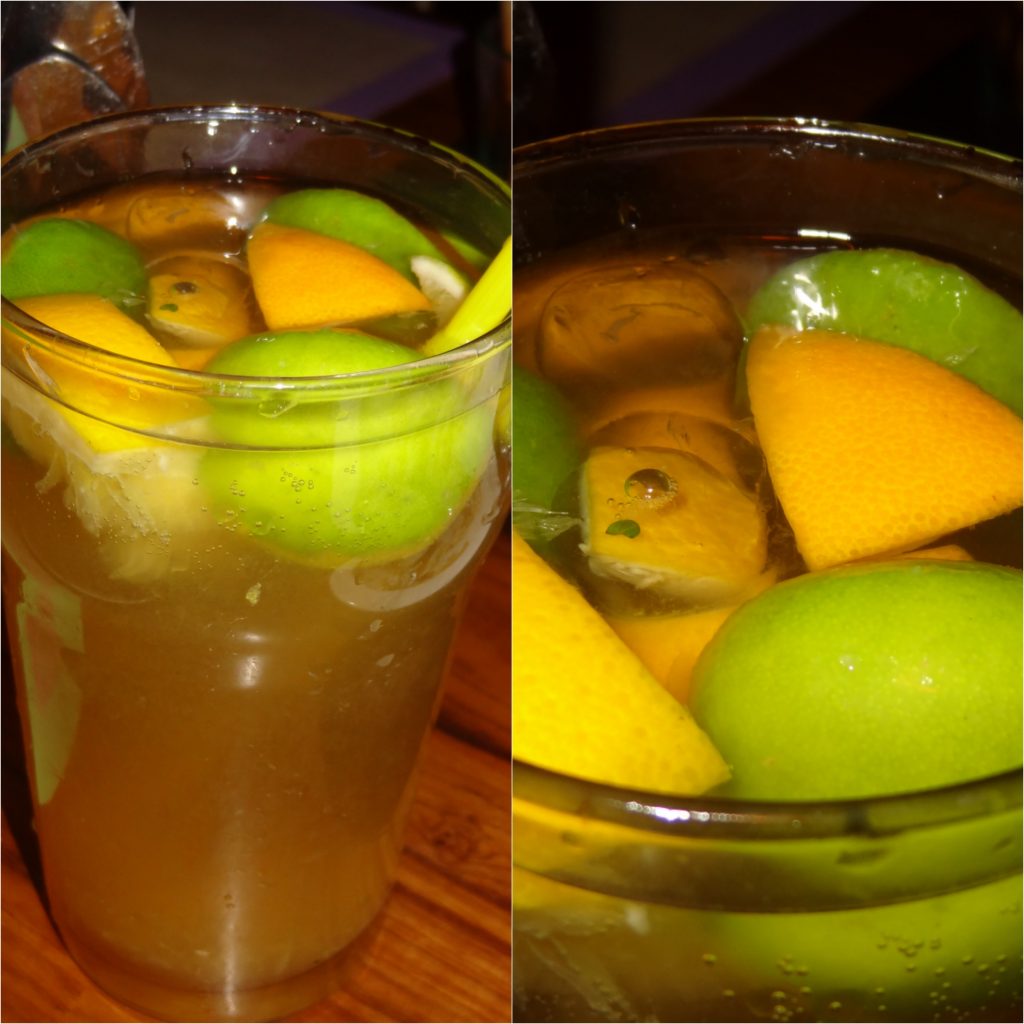 The Kickass Honey Chilli Potato served with pepper slaw were crunchy, mushy & soft from inside while being crunchy, saucy & crispy too from the outside. Very different from the chilli potatoes available anywhere else! I mean never tasted, it tasted delectable.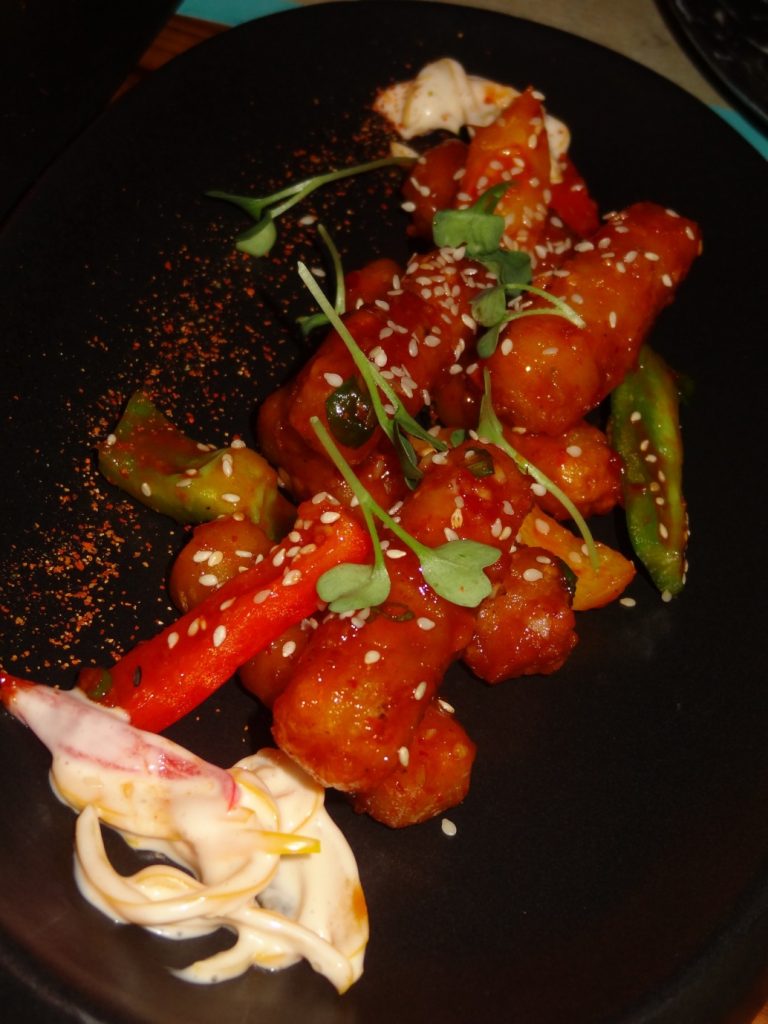 The Pao Bhaji Zinker with Marathi Garlic Crumbs had the flavour of desi Bombay vada pao with garlic masala crumbs and a bhaji flavoured tikki inside the soft pao. It is served uniquely in a colourful puzzle cube according to the number of people you are, in which one of the cubes is empty. Now who all are going to get lucky in your group and so the game proceeds.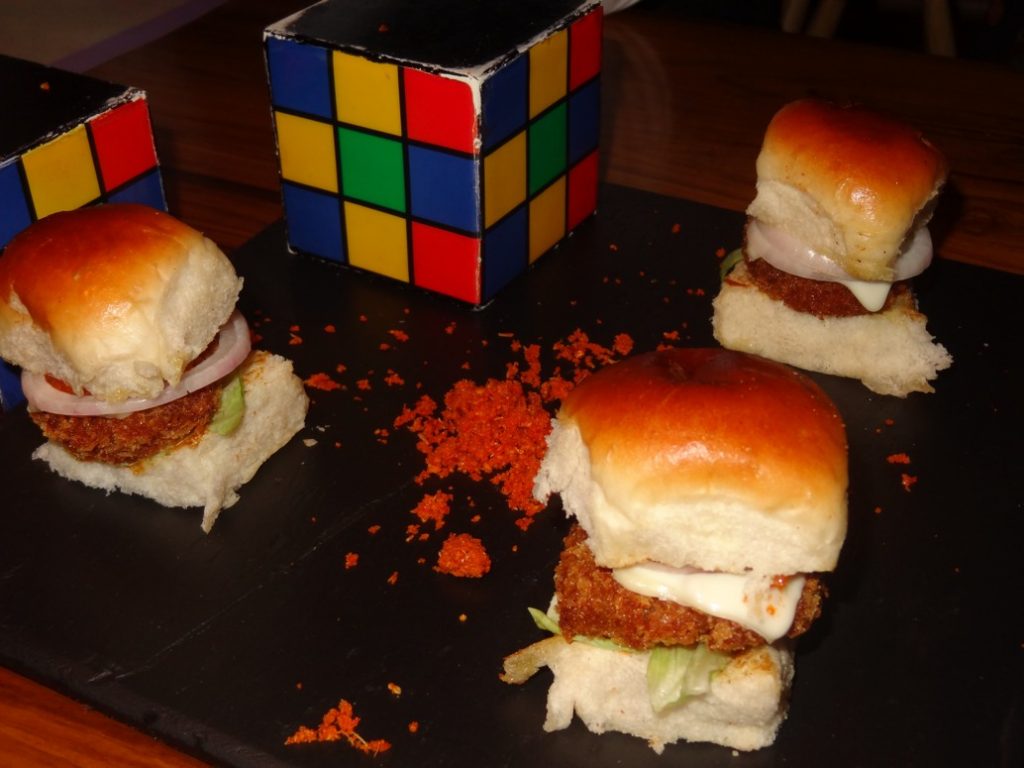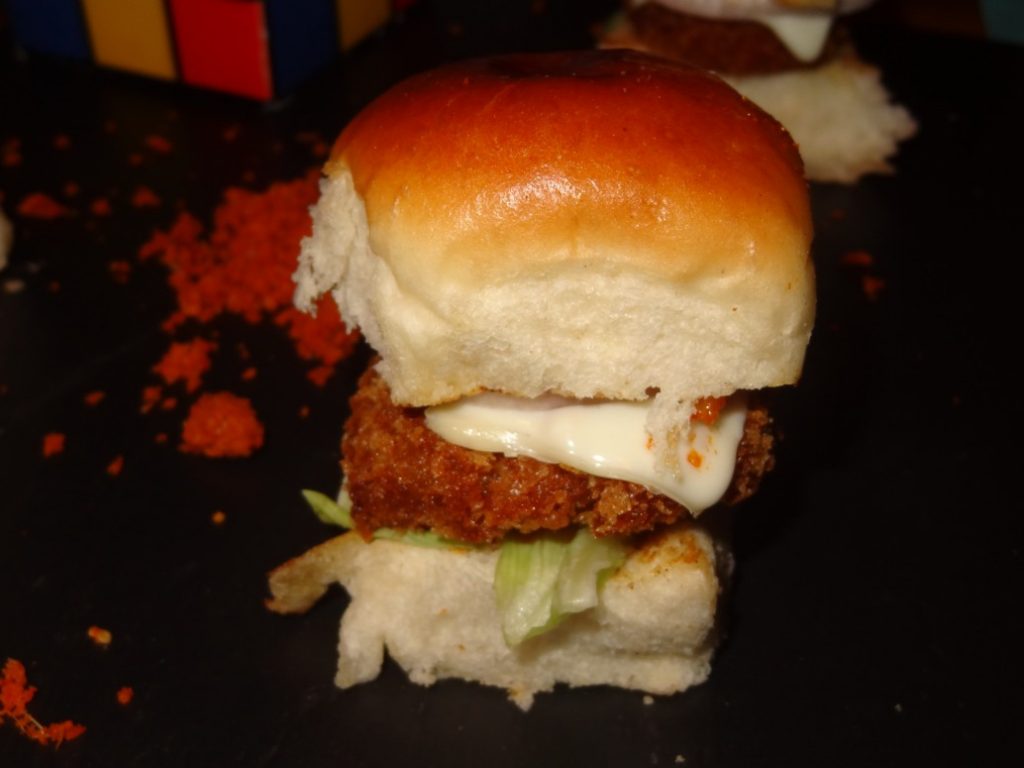 The Imly Glazed Kung Pao Chicken with Coconut Foam was crunchy, juicy, tangy with the chicken perfectly cooked and totally juicy. Even the tray used to serve the dish was imly shaped.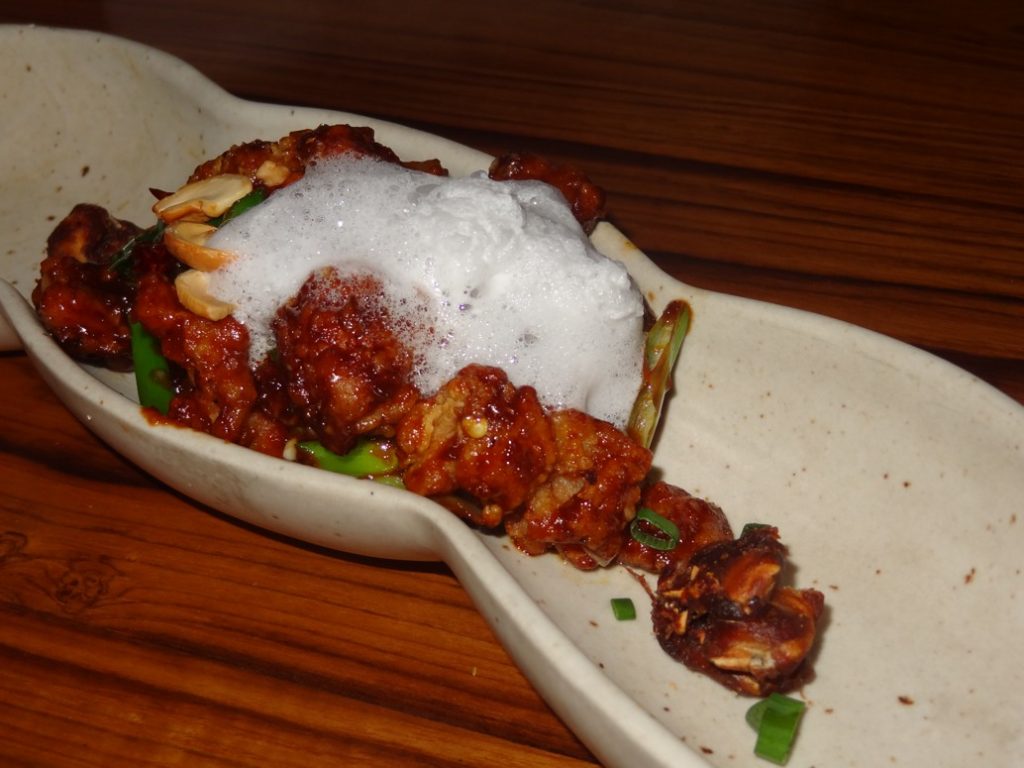 Next was Bhatti Ka Murgh which was nicely marinated & roasted perfectly with flavours & seasonings. Served on a charcoal beneath to heat the murgh, it was very juicy & I loved it!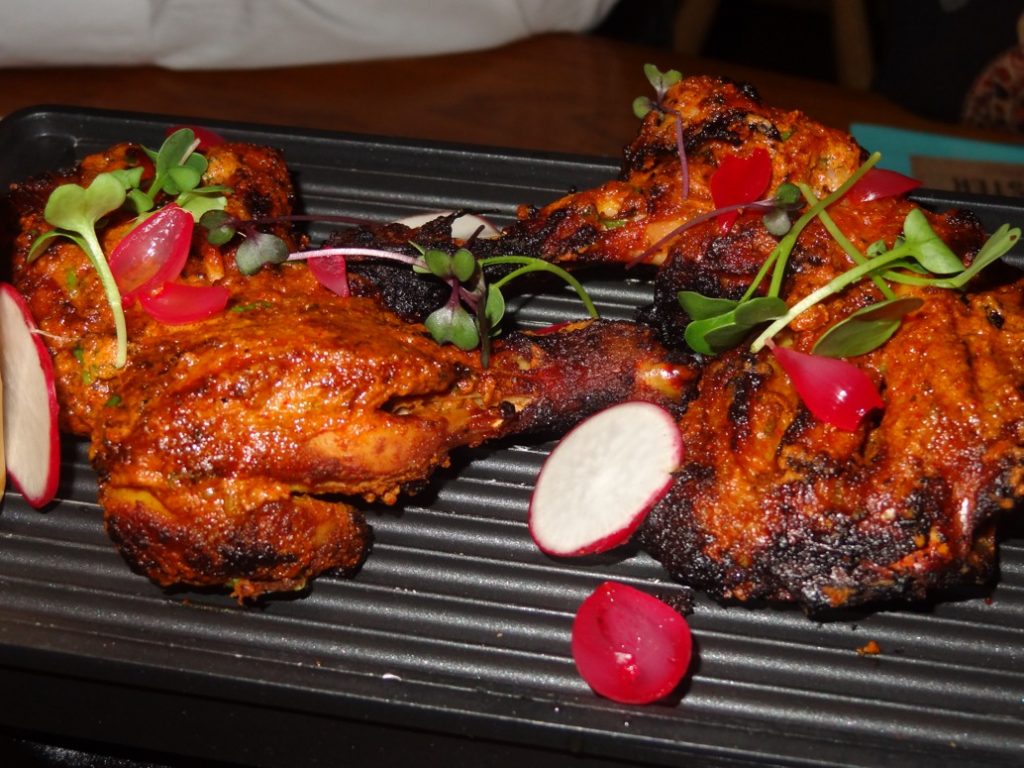 We also tried their Chicken Tikka Fattir. For the uninitiated, Fattir is basically a flaky pizza from Morocco. The Chicken Tikka Fattir had flakes in layers like patty & tasted nice with the cheese & topping of juicy & luscious chicken.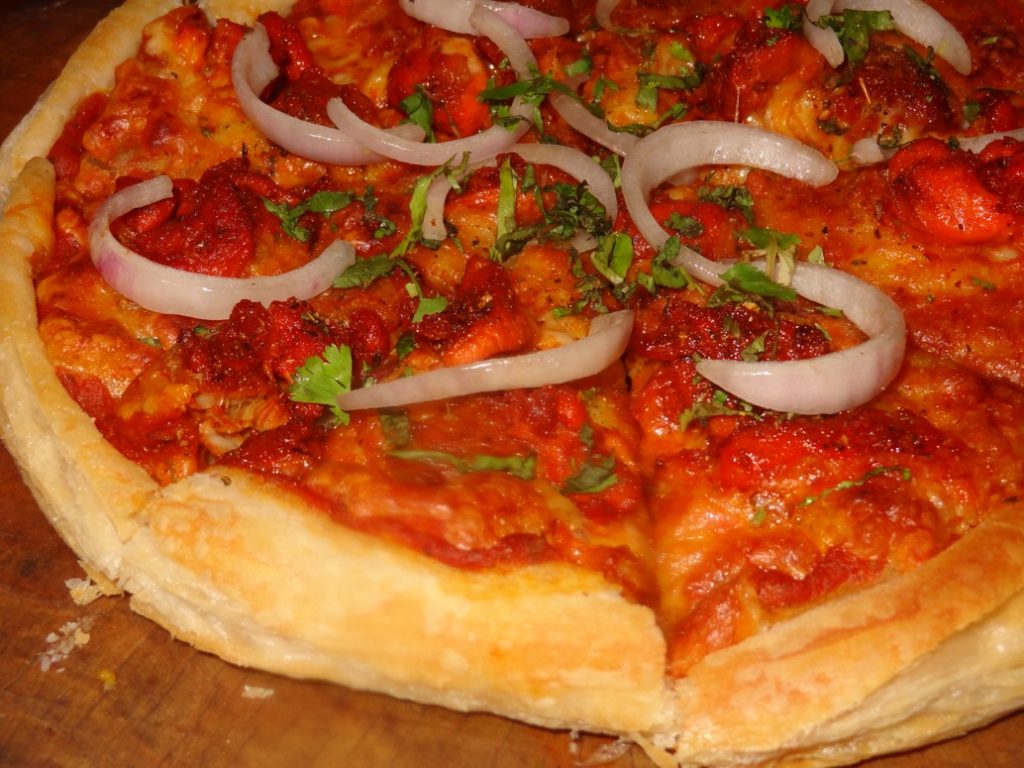 For the main course we opted for Dal Makhani with Sour Cream Mousse, Ghutwa Palak With Cumin Vaddi and an assortment of soft breads. The overnight cooked dal had a smokey flavour and I loved the sour cream touch. Very impressive I must say!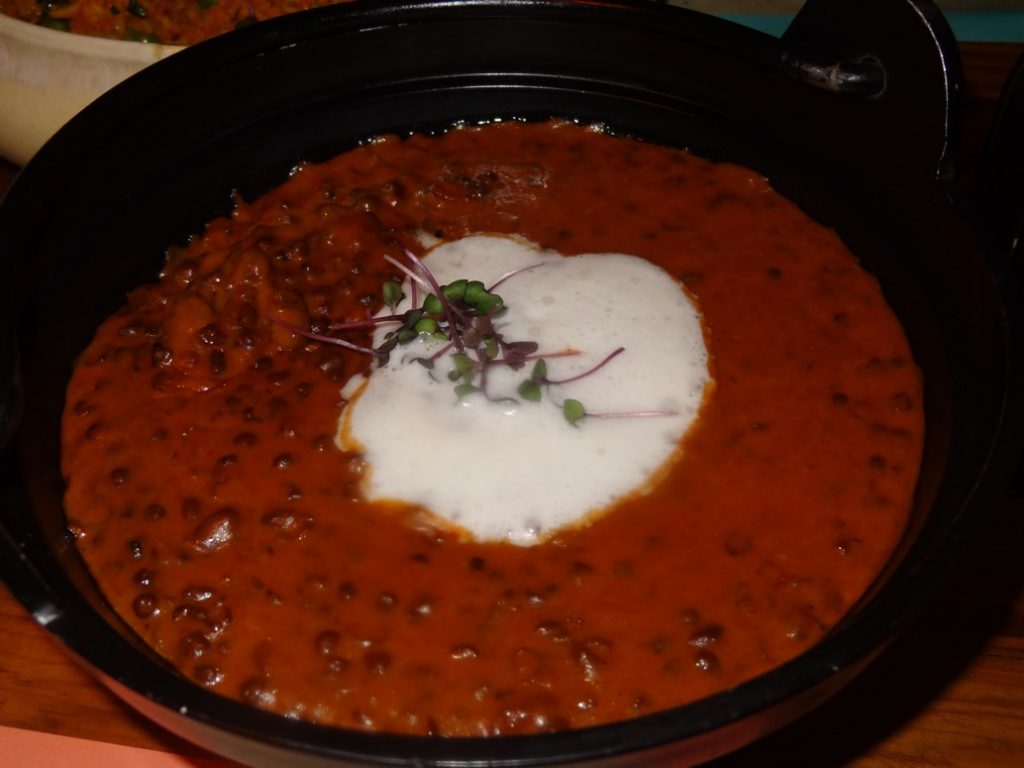 The Ghutwa Palak With Cumin Vaddi was made very homely and Punjabi style. Feta cheese was used in the palak with cumin vadi. Loved it!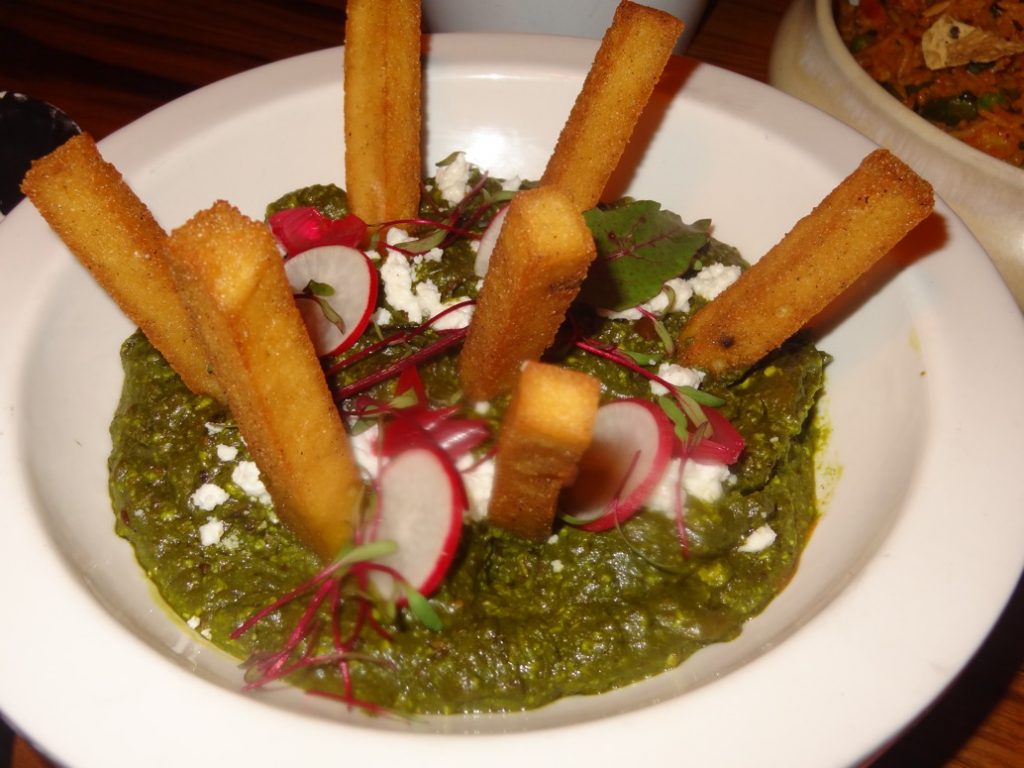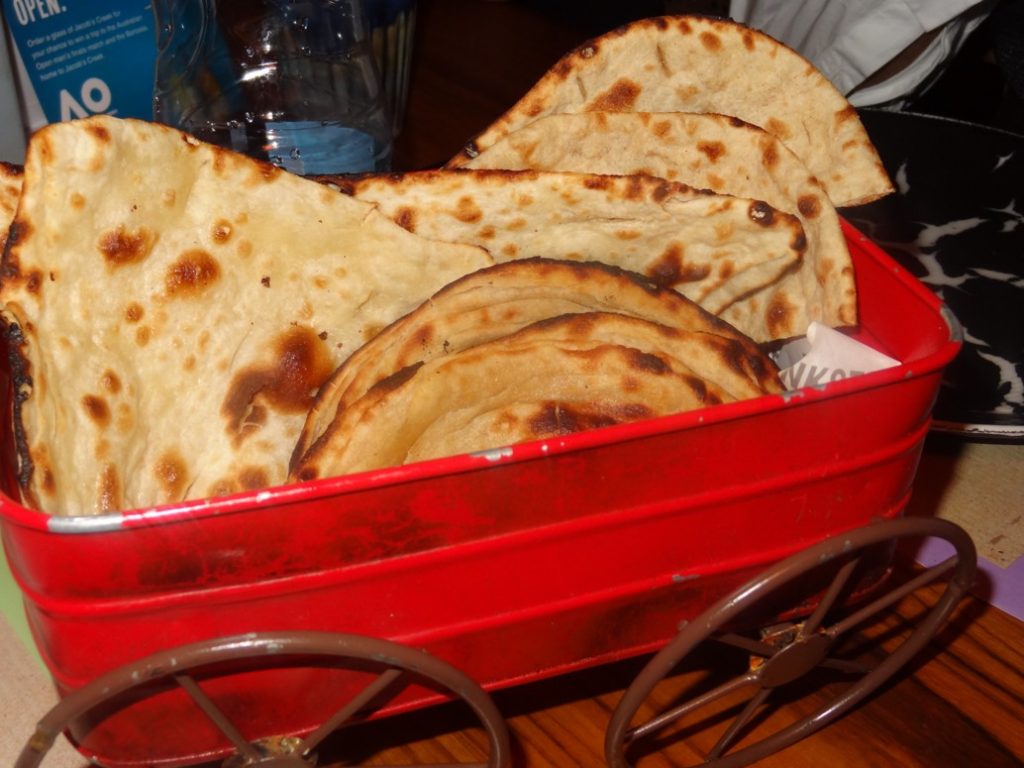 The Juhu Chowpaty Tawa Pulao, again a delicacy, was mildly spiced with pepper and finely chopped veggies. It was cooked in black pepper for the tawa flavour and tasted good.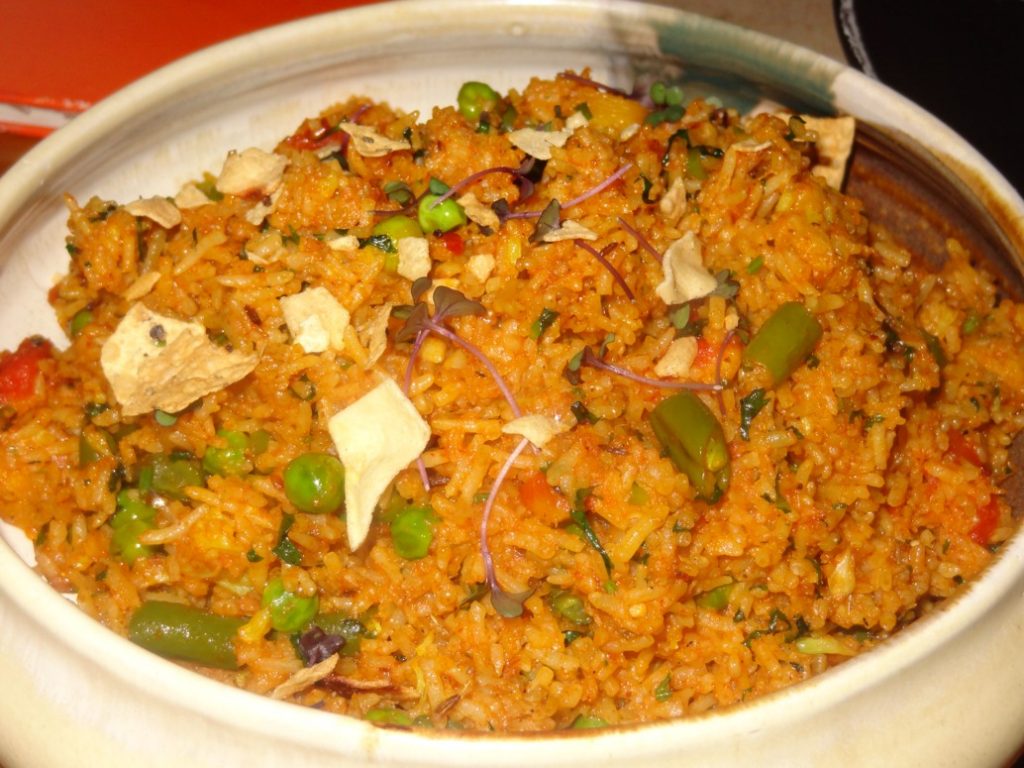 Coming to my favourite part of all- the dessert! This was definitely the highlight of the evening. We tried the Pranked Rose Kheer which was made live at our table. Chef Harangad dipped two fresh roses in liquid nitrogen right in front of our eyes & tossed it in the bowl of kheer. It was yum & tempting! Just try it and you are sure to eat the entire bowl yourself as the lovely pistachios, the almond flakes & the kiss of fresh roses is surely going to leave you insane.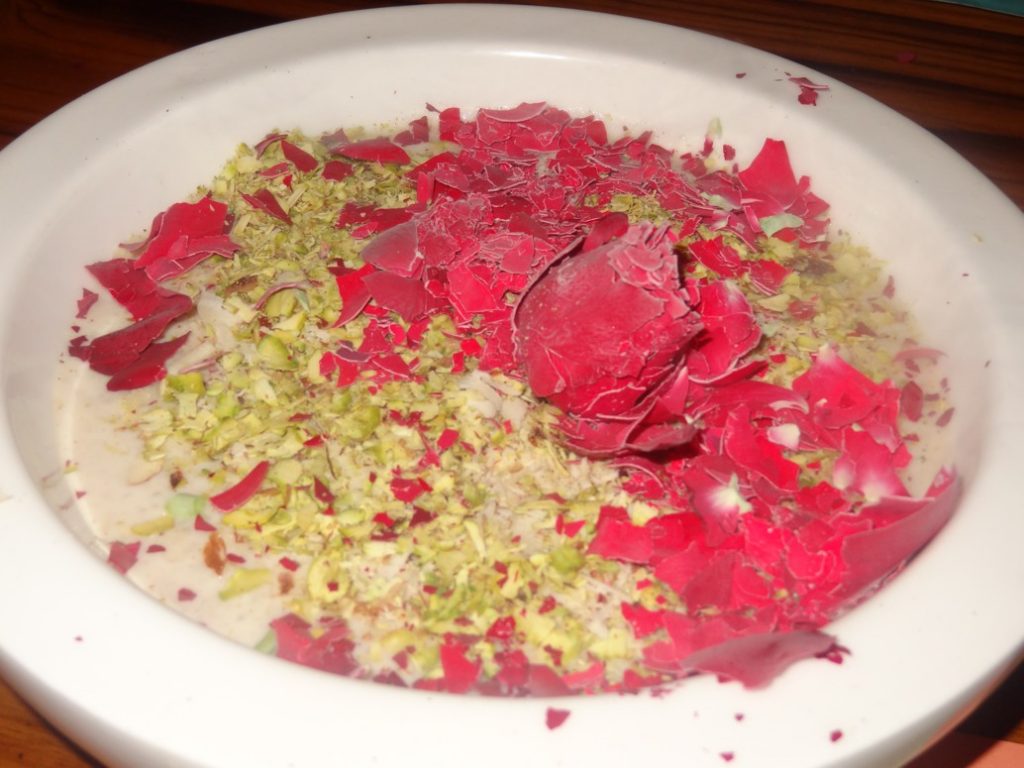 I had a memorable experience here listening to the foot tapping music and seeing the crowd enjoying themselves. I can't wait to come back & try more for they have the largest burger in town which serves 4 and as the pricing is reasonable and the food is delicious & specially prepared with lots of care & love also with quality ingredients, you sure wanna try all the lovely things listed on the menu as its India's first rocking place with great ambience, music, service, food, drinks and desserts. I think I can go on & on but if you don't believe me, just step here for a wholesome & awesome experience.