Owned by IIHM Rookie Chef Winner – Ayush Rastogi and assisted by his sister Shivani, Food On Wheels is situated in the heart of Green Fields Colony, Faridabad. What started with a road side kiosk, this has now developed into a cozy little dining place and is nothing short of good taste.
You enter into the small yet comfortable restaurant and notice the live kitchen right at its entrance. The man behind the live counter would be seen preparing some mouth-watering savories and doing his tricks with mocktails. Done in plain cream coloured background and simple furniture, this place is certainly an evening out place for a group of friends and families alike. The place is well lit- not too dim & not too bright. However, it can definitely work out better on its lighting, décor and overall ambience.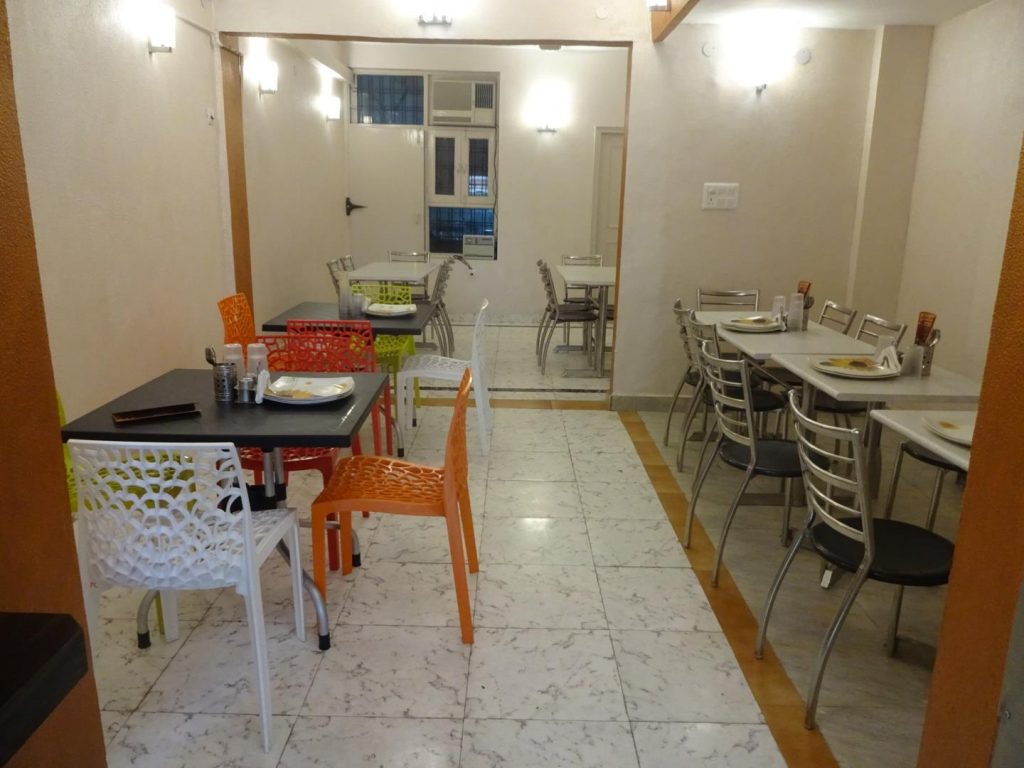 A look at the menu, we decided to start with snacks and preferred tasting the FOW Special items (Food On Wheels chef's favorite and specialty). We tried the Chicken Kalmi Kebab which was utterly mouth melting; Chicken Burra – spicy spicy, Stuffed Tangri Kebab – made in butter, tender & juicy; along with the non-veg platter including a variety of tandoori, afghani & seekh items. I would prefer Kalmi over others and go in for the non-veg platter for a filling meal. From vegetarian snack menu, we gorged on Soya Kaleji, Aloo Firdausi and Veg Galauti. The new item on the block was Aloo Firdausi, which is paneer stuffed tandoori aloo topped with sesame seeds – new and for sure delicious!! Soya Kaleji was well prepared and topped our list of must-haves.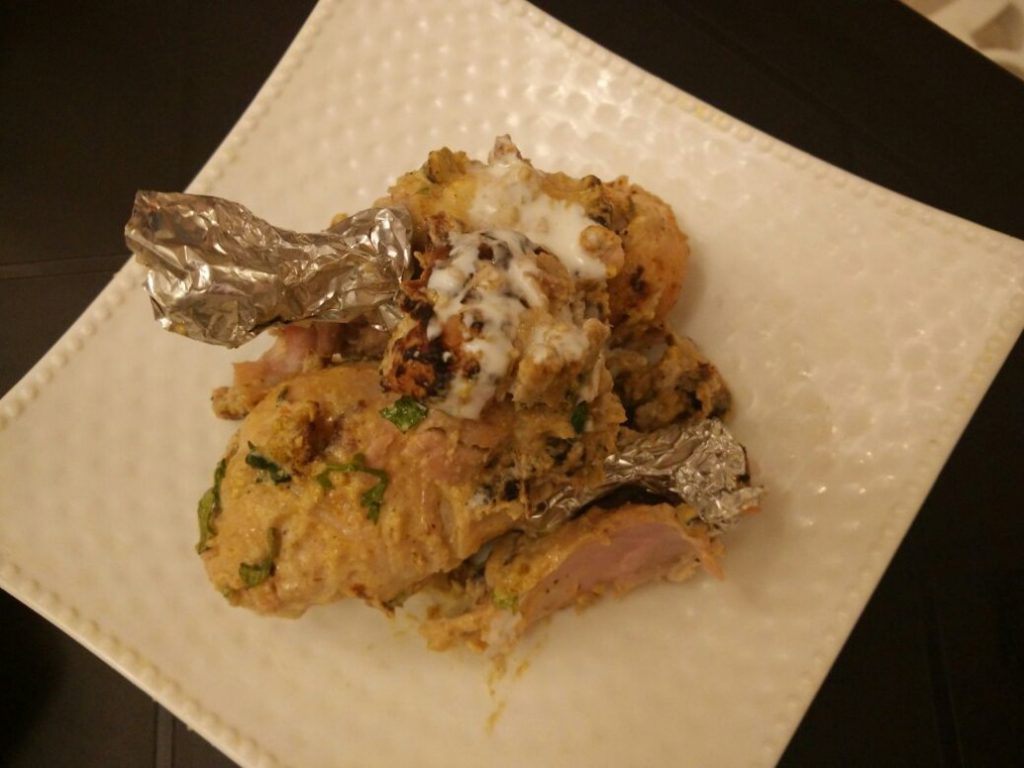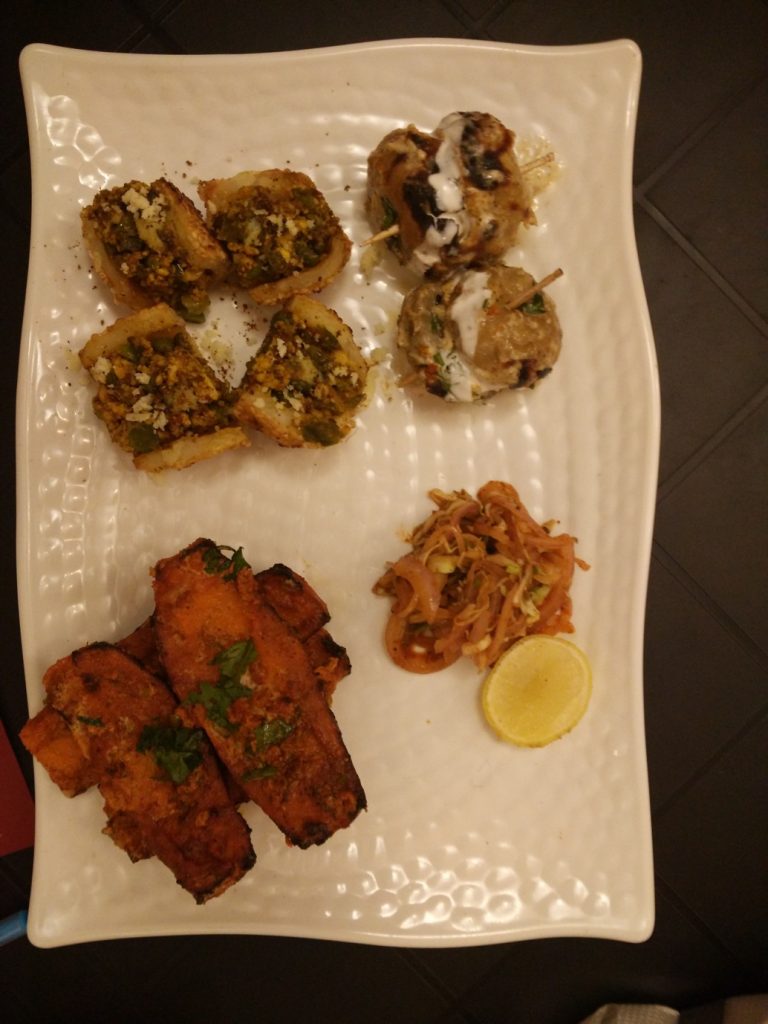 Moving onto the main menu, it has the basic Mughlai and Indian-Chinese preparations to offer. As we had heard of this place for tasty Mughlai dishes, we opted not to go for Chinese for the day. From non-veg gravy items, we tasted Harimirch Ka Chicken – pure desi ghee prepared dish, different, innovative and wow; Chicken Gurdaspuri – very authentic and Mutton Dahi Wala, which has a tangy tinge because of dahi, overall a sober flavoursome plate. Veg gravy items are homely and traditionally prepared, include Tawa Chaap Masala, Paneer Changezi, Dal Makhani and Mix Veg amongst others. Tawa Chaap was a hit and made me confirm that their soya preparations are much better than I have had elsewhere; loved it!! Paneer Changezi is an all-timer with its lip smacking taste, which goes along with any selection of bread or rice.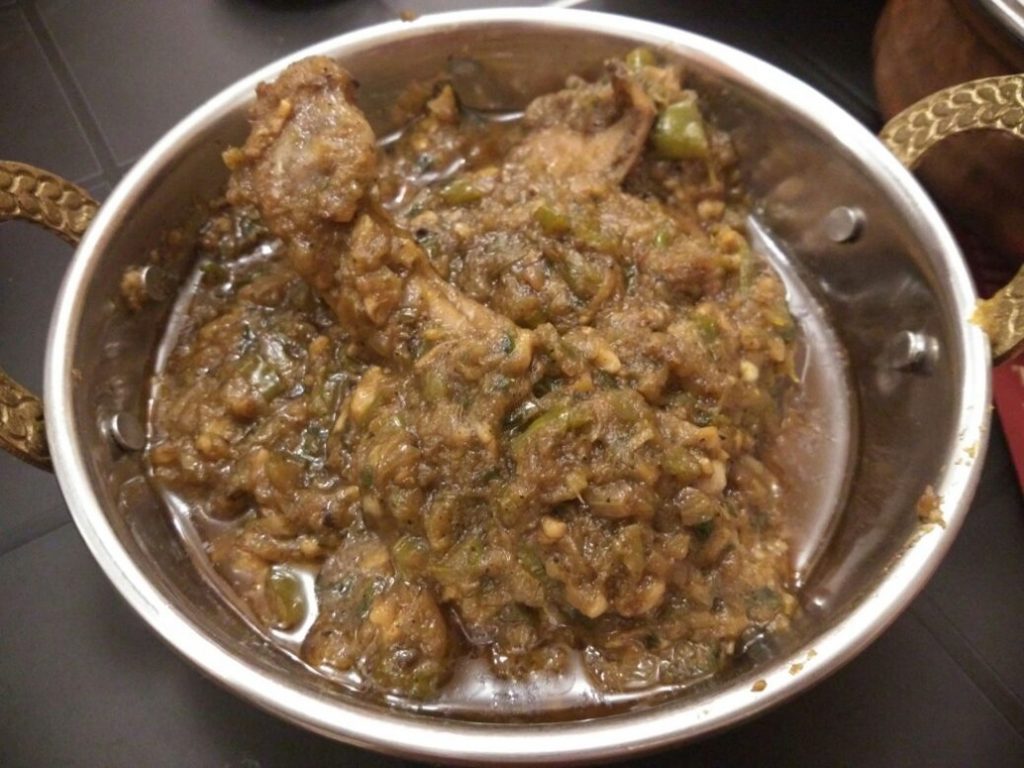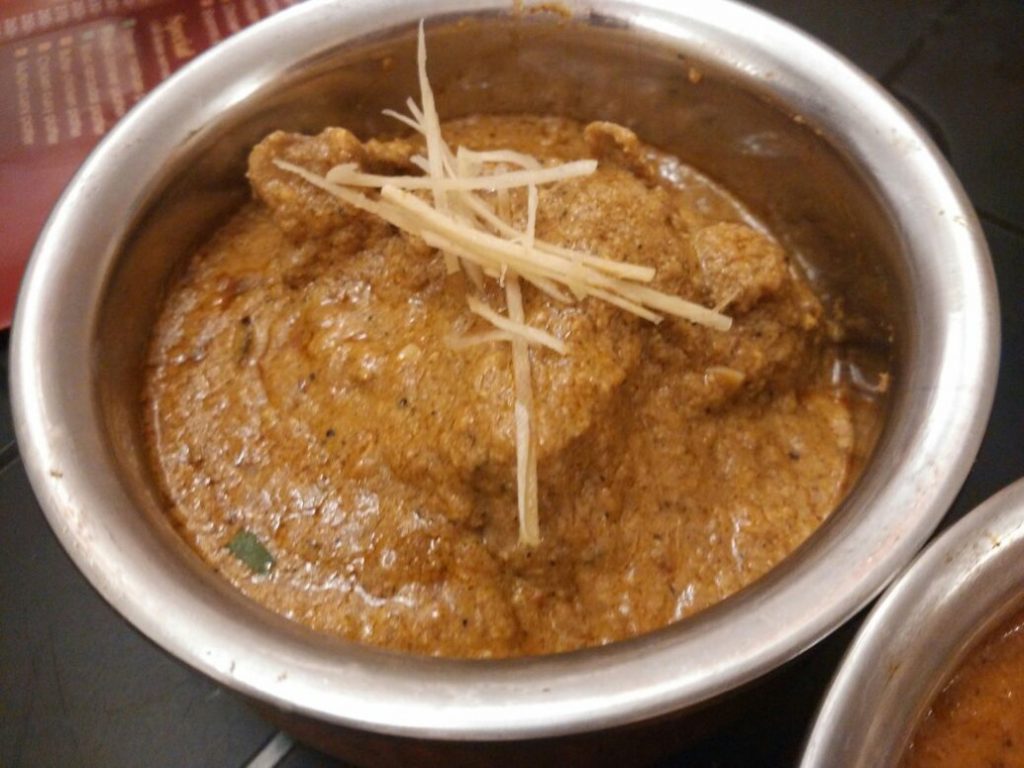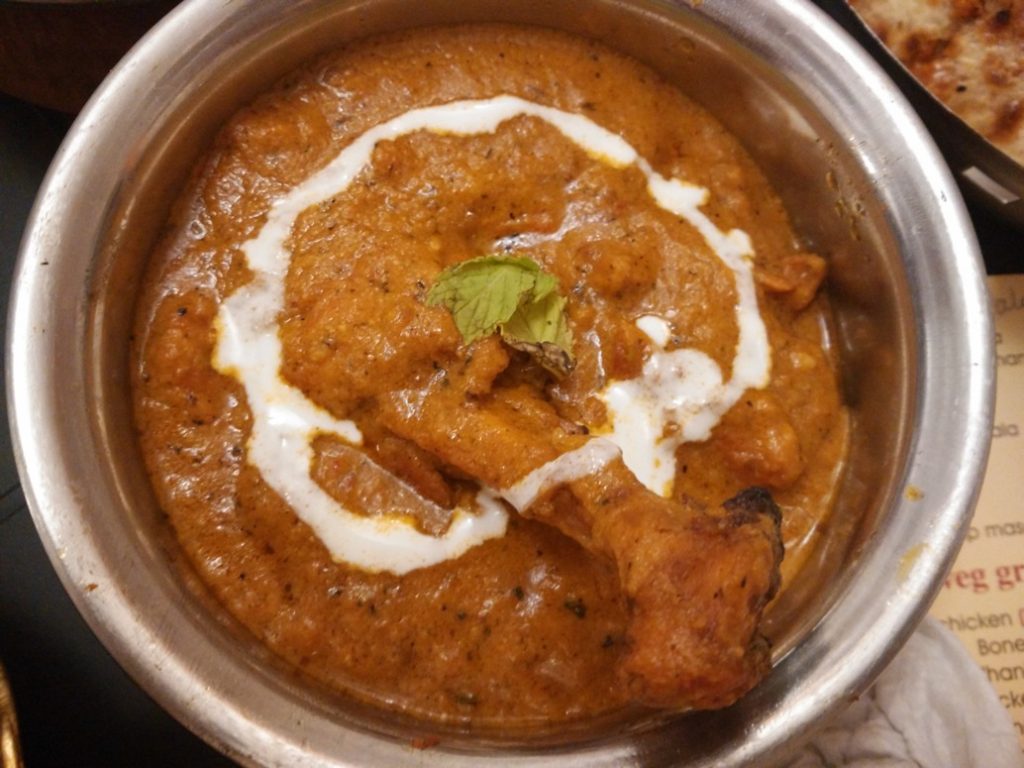 Oh yes, breads! They have some interesting and exquisite breads to offer. Some of them being – Harimirch Ka Parantha – beware of its spicy quotient, but a must try; Chilli Cheese Naan – super appetizing; Garlic Naan and Keema Kulcha – regular yet tempting. From biryanis and rice, do give Mix Biryani a shot. Served with raita, the biryanis are attractively presented and quite enticing.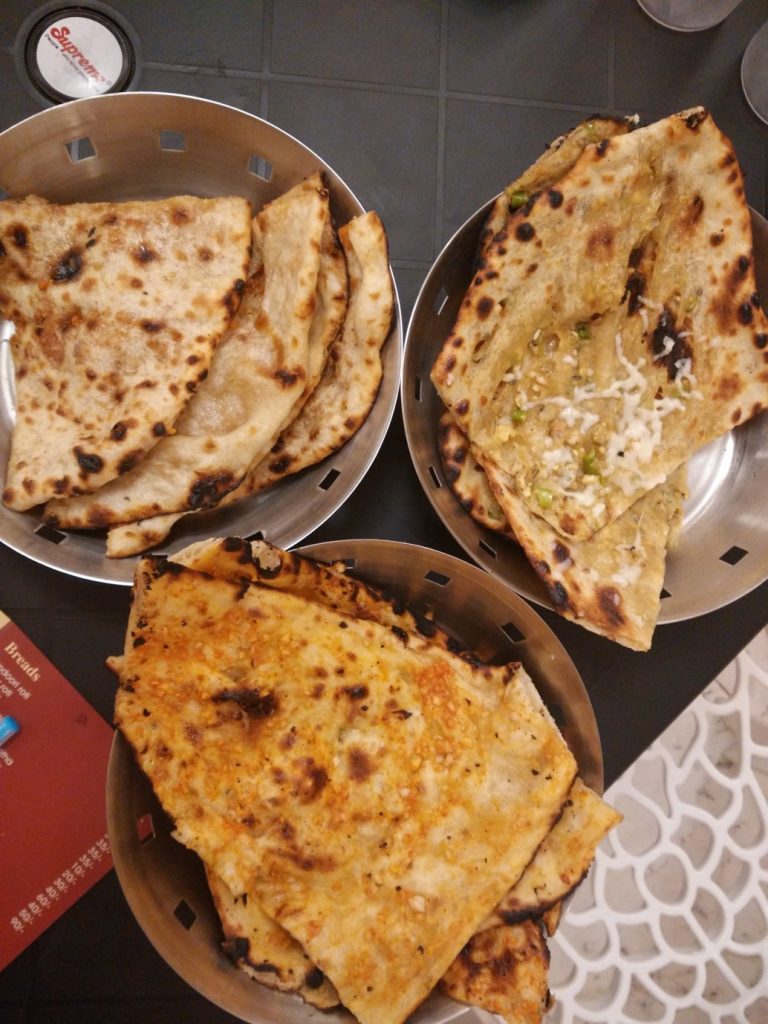 Side orders have various rolls and tikkas to try, Soya Malai Tikka and Chinese Lebanese Roll being amongst my favourites 🙂
The eatery has very basic beverages to offer. On chef's suggestion, we tried the Litchi Lemonade, Lemon Squash, Cranberry Love and Chilli Guava. Chilli Guava – the name in itself seems interesting, but lacks its true taste. The chilli in the drink seemed more like the local banta soda masala and a diluted taste of guava juice was a disappointment. We liked Cranberry Love which was a lovely refreshing drink. Others on the menu are a safe and traditional choice, so well, go for them instead.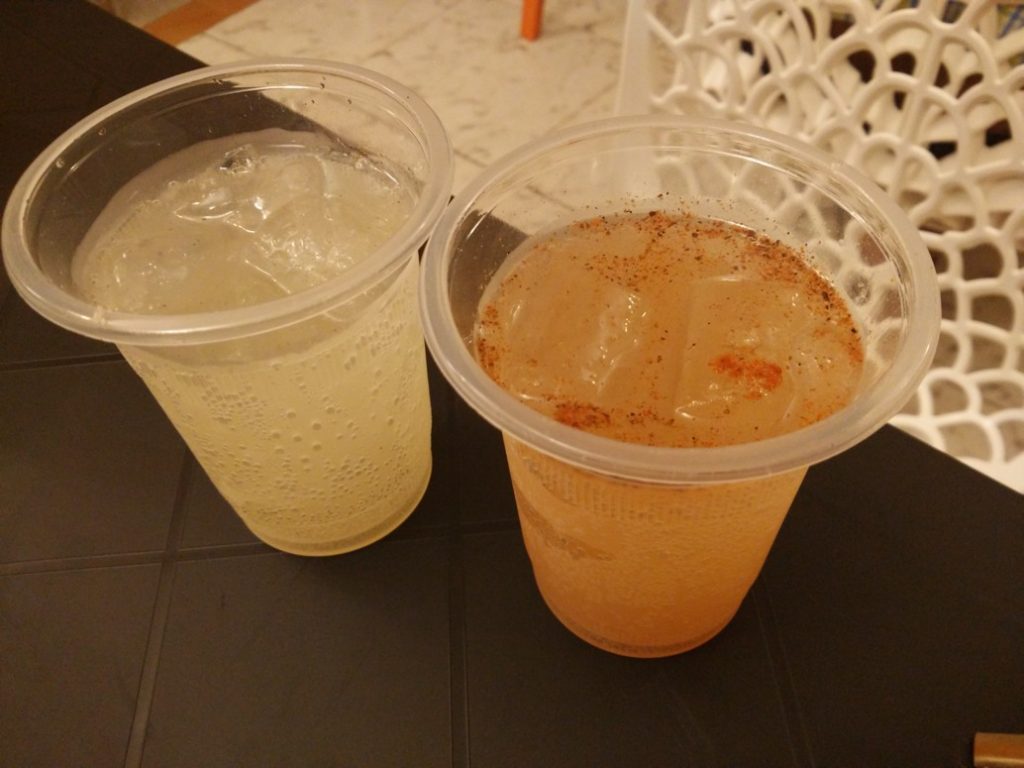 The menu, we noticed, has quite a few dishes which are being served as a day wise specialty, probably because of its likability and preference on a particular weekday/weekend. Its recommended to not miss on the FOW Specialties, as they are indeed the finest items being offered.
Also, the menu has no desserts to offer for now, but a cook-and-bake lover Shivani experiments with her skills and hopes to add a few of her favorite sweet course onto the platter and menu very soon. I am pretty sure it would come out interesting and great.
The outlet offers a restful sitting place – indoors and outdoors; takeaway as well as home delivery within vicinity. All in all, I am very hopeful that it would turn out to be bigger and better than it is now, in the coming time. Way to go!!
Review Credit: Priyanka Ahuja