TGIF!!! Thank God It's Friday. My office team usually skips home lunch and orders from outside on fridays, so we started to look out for food delivery joints that we had not tried before. We came across this one on Zomato- named FOOZY that delivers in Gurgaon alone for now and had great reviews so we decided to order from this place last Friday. We are a team of five and all of us absolutely love our food.
Browsing through the website, we got to know that FOOZY is a travel food brand that makes people travel the world with their taste buds. They also have a weekly rotating menu, which inculcates regional and international delicacies.
So we carefully moved to selecting the dishes we wanted to order. We placed the order at about 12:50PM and at 1:20PM received a text message on my phone reading- "Your order from FOOZY is on its way and will be delivered by Narendra (phone no. xxxxxxxx) through Quickli.com." Very impressive delivery system I must say.
The food arrived in an impressive, beautiful and efficient packing. Each dish was packed hygienically in boxes and had spoon, fork etc. which were good quality hard plastic.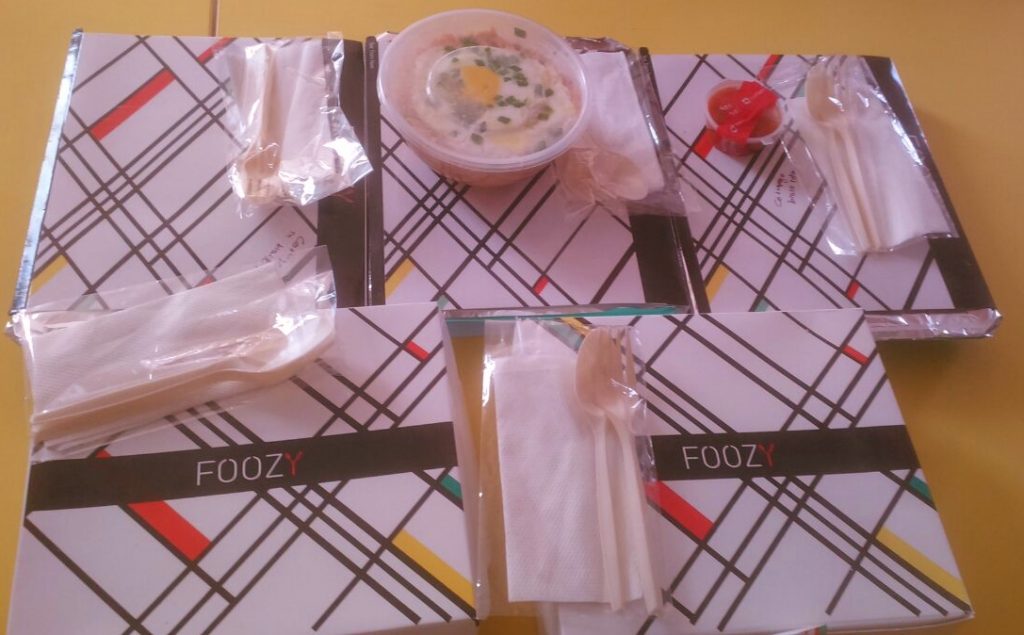 Finally, we opened up our boxes and started with our selections – The Foozy Special Nasi Goreng and Peppy Paneer Kurchan with Soft Malabar Paranthas which happen to be the signature dishes of FOOZY. The Special Nasi Goreng with wholesome ingredients like Chinese cabbage and brown rice, finished with a fried egg and the exact level of spices we requested had an original taste of Indonesian Nasi Goreng and was a comfort food brought with authentic taste and quality! Loved all the fresh ingredients. We really, really enjoyed this.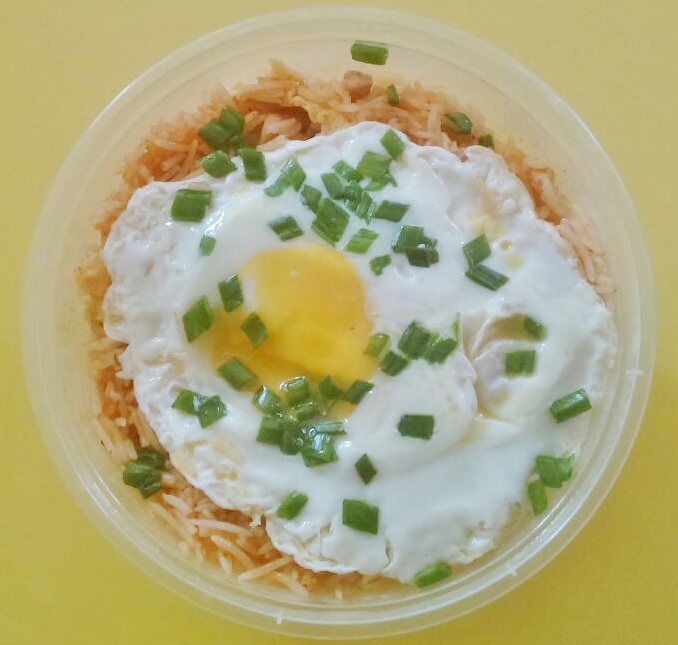 The second signature dish was the Peppy Paneer Kurchan with Soft Malabar Paranthas -This semi dry curry had Paneer fingers (khurchans) lathered in rich red tomato and bell peppers masala made up to exclusive flavour and texture and worked perfectly with soft and flaky Malabar Paranthas. Apt combination of veggies and spices with succulent paneer made this dish a winner.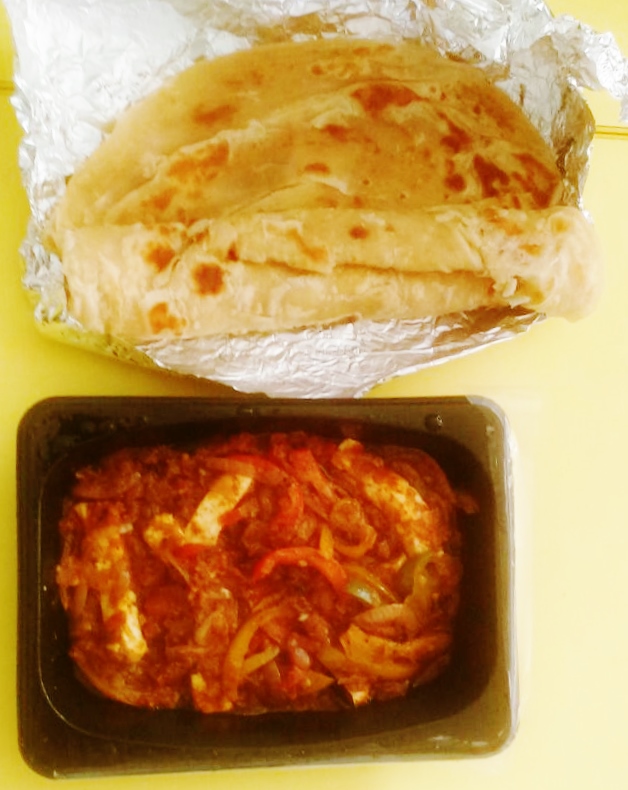 We also ordered Cottage Cheese in Black Pepper Sauce with Garlic Noodles, Kerala Style Pepper Chicken Roast with Malabar Paranthas and The Foozy Pataka Peri-Peri Grilled Chicken Feast. I would love to talk about the sizzling Flame-Grilled Peri-Peri Chicken with its exceptional flavour which was superb – it was well-cooked, precisely spiced – the crust was crisp and spicy and the flavours had penetrated through the succulent chicken – which indicated that the chicken was properly marinated and well basted with the Peri-Peri sauce. The chicken was moist, juicy, cooked through and succulent. I asked for it to be made Extra Hot and I found that to be yummy.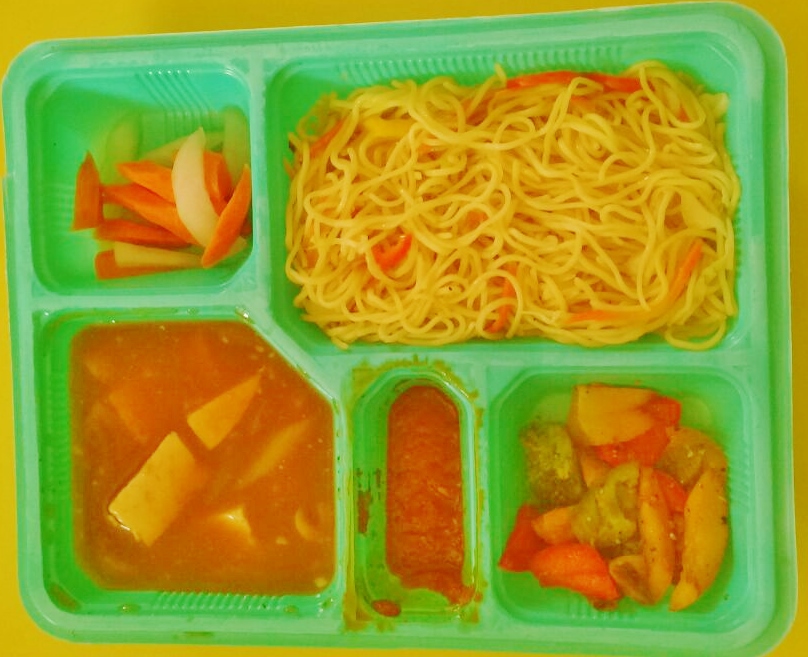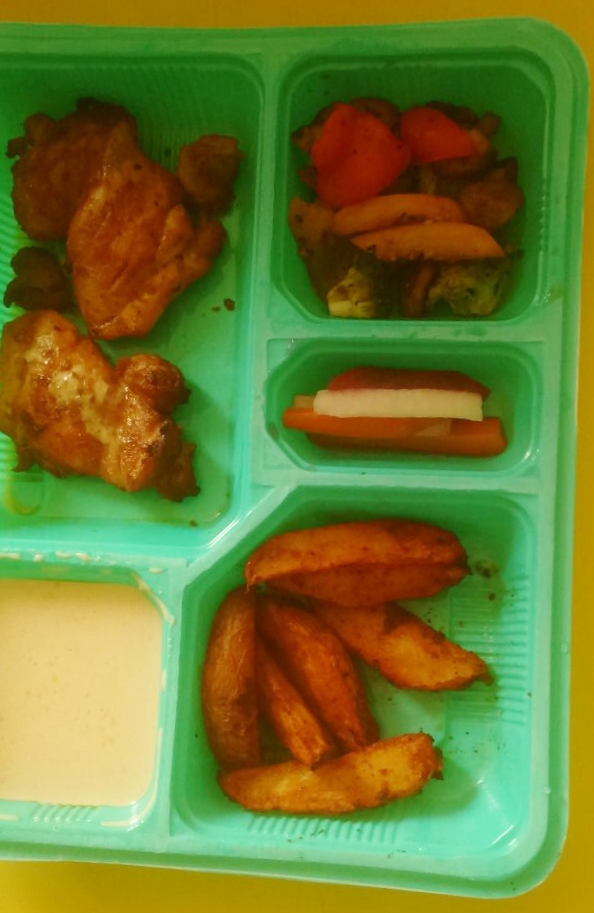 I was really impressed not only by the excellent quality of food and service but also by the generous quantity and display. Friday fun just came to an end and the next one is already on mind and FOOZY definitely gets a second, third and a fourth chance. Where are you ordering next, Gurgaon?
Review Credit: Nidhi Fatehpuria