When I think about Kerala, the first thing that strikes me is happiness, peace, people, warmth and a place full of life. Where people love to live life to the fullest and enjoy it too. No mad rush, no competition, just lots of colours aptly known as "God's own country".
I have some vivid memories of Kerala – Fresh food, laidback waters, coconut, beaches, morning chai, tea plantations, women folk plucking leaves and men folk engaged in making tea at their respective shops.
Let me tell you some of my favourite things from Kerala:
Sightseeing: Kerala is loved by tourists as it offers sights found nowhere else. Whether its Alleppey known to be the 'Backwater Capital of India or Munnar, the hilly retreat which can be visited anytime across the year. How can one miss Thekkady, the 'Spice Capital of Kerala', where one can also witness natural abode and numerous exotic wildlife species!
Dance: Though Kerala is known for 50 forms of dances, I am mesmerized with Kathakali which gives a reflection of Kerala's culture and tradition through movements and expressions. The costumes worn for the lovely Kathakali dance are also so vibrant, amazing and rich.
Outfits: While men would be normally seen in Mundu, a white cloth wrapped around the waist, women are seen wearing 'Mundum-Neriyathum' which consists of a pair of similar Mundus. One of them is worn around the hip on the lower portion of the body, reaching the ankles. It's also the Keralite sarees which fascinate me.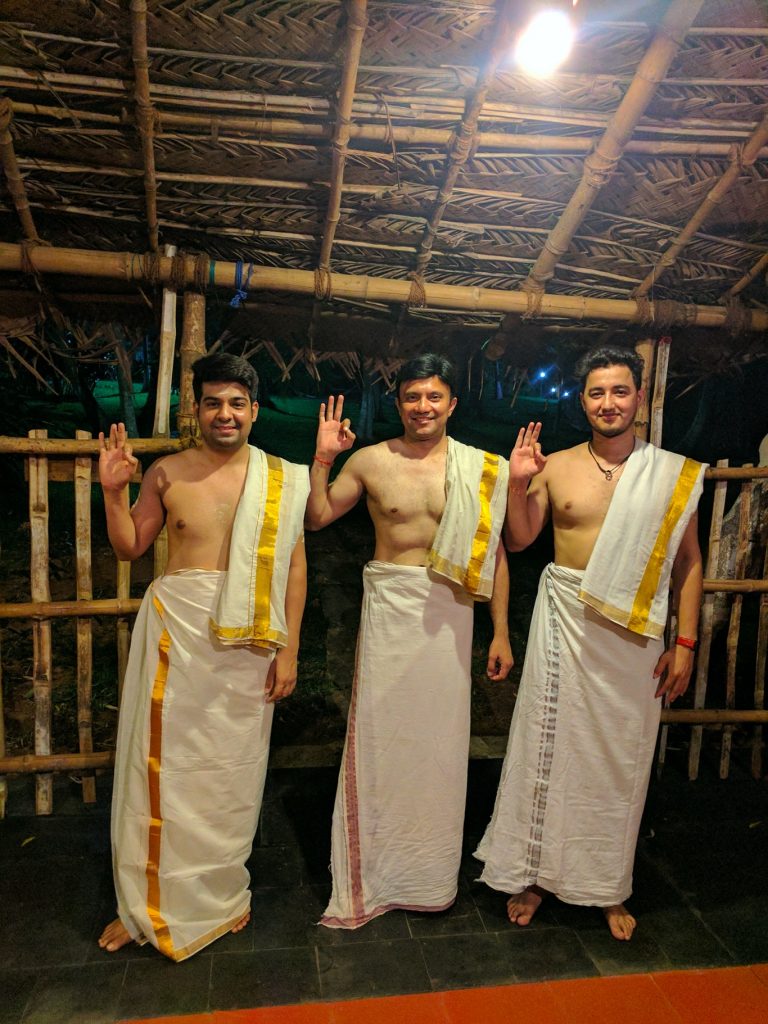 Food: Kerala can pamper your tastebuds with its dishes and spices. Whether its Sadhya, the traditional vegetarian feast of Keralites served on a leaf or unique mouthwatering dishes like Puttu, Appam, Idiyappam and Dosa. Their spicy curries are also a delicacy.
Festivals: Vibrant Kerala celebrates all its festivals with elan whether its Vishu, Thiruvathira or Theyyam festival. However, Onam is the national festival of Kerala which is celebrated for 10 days during the Malayalam month of Chingam which fills the heart of people with gaiety, and brings them together to be a part of this vibrant and cultural festival.
Meditation, yoga, massages and naturopathy centres: These are centres which I feel are magical and incredible with natural surrounding which refresh and energize your inner mind. It takes away all the stress with ayurvedic Abhiyangam or the warm oil massages in the Kerala. You get to eat sattvic diet and stay in cottages where you also do yoga, watch sunrise and meet doctors and discuss about your health issues and get their healing advice and medicines. I have also experienced it all at Kairali- The Ayurvedic Healing Village.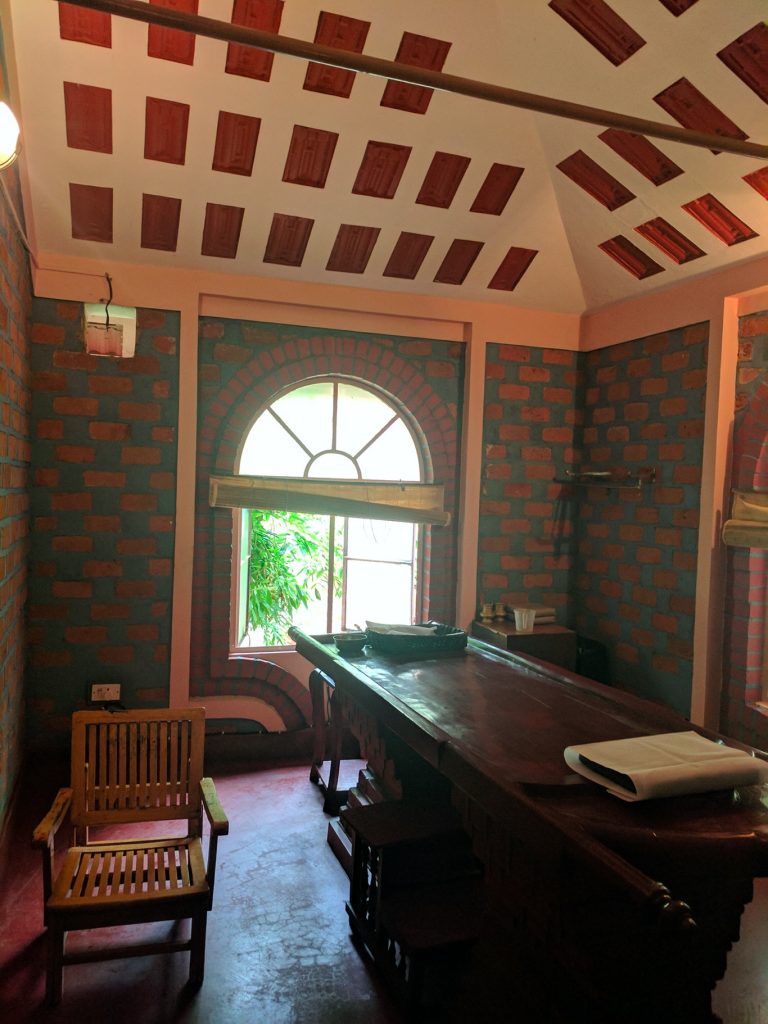 Kerala is about basking in the glory of the sun every early morning where you would see fishermen catching fish & making chai seeing the new dawn of the day. Making fish with deeper smiles & richer hearts that melt us through and drift us apart in this land away from our land to merge in this soil of their nature that is Human By Nature. This forms their life. They remain happy with whatever they love, undisturbed they remain peaceful.
The mystical charm of Kerala when imbibed into us through our eyes, through those colours leave an everlasting impression. It is not a dream but the real magic or the real power of the place which no other place in the world can leave behind. The beauty of the place is such that it creates a heaven on earth and scenic colors are undying and artistic. We love it more because of that.
The exuberant colors, the quiet backwaters and the wonderful cuisine & coconut recipes which these people eat with lots of spices and ghee. Infact, Coconut is used in different forms- desiccated, coconut milk and coconut oil which is used for massages for blessed skin and to cure pain and make hair more resilient, stronger and longer.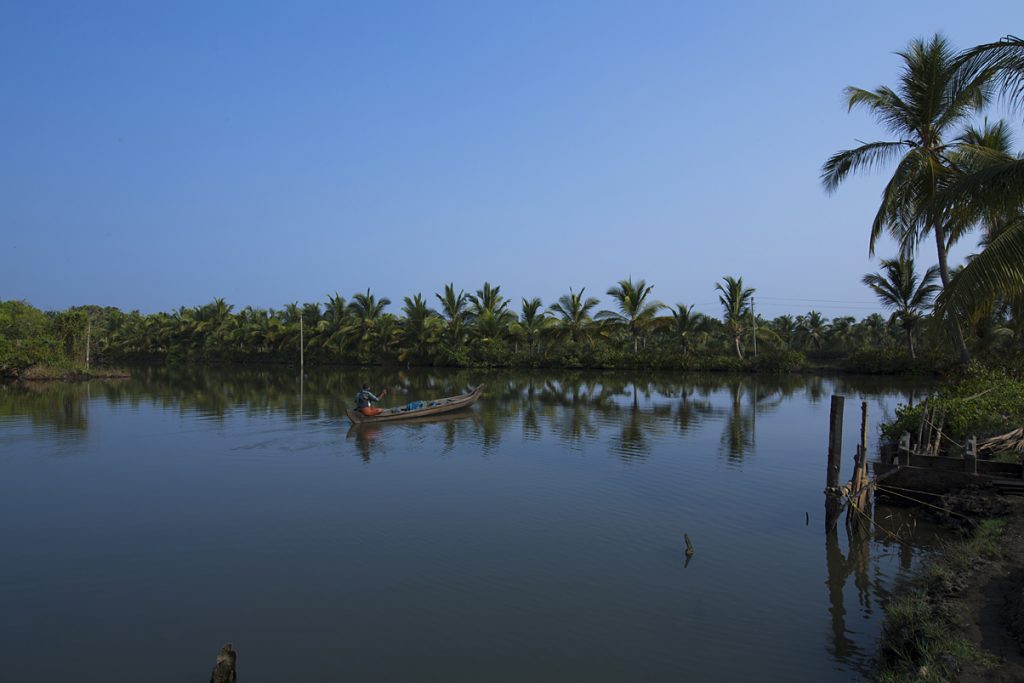 So whether you want to go there as couple on your honeymoon or with kids, Kerala is a hearty place for all as it is full of beauty and colors. People are warm, friendly and extremely nice. The rich flora and fauna, tall trees, backwater tours, rickshaw tours, the local beach and the laundry areas are some sites which we don't get to see in modern day living. With busy lives people don't have time to love, speak, share and talk. During festival time Kerala is full of excitement, cheer, laughter, brotherhood, drama, creation, madness, color, charm, surprise and lots and lots of fun elements and joy to add to people's life.
What's more just don't forget to pack in some banana chips and sweets for your relatives and friends while leaving from there. Yes, Kerala is a natural beauty filled with joy!
---
Sponsored by Kerala Tourism