After the roaring success of The Piano Man Jazz Club, which has gone on to become THE melting pot for art and music in Delhi, Arjun Sagar Gupta now introduces DIRTY APRON. Launched in January, Dirty Apron is a 1600-square-feet two floor premium dining restaurant located on the Second floor and Terrace of The Piano Man building in Safdarjung Enclave.  Dirty Apron is a beautifully curated restaurant with an outdoor space that makes for the perfect place to kickback and unwind with refreshing drinks and delicious meals.
The space has a simple and open atmosphere, an oasis in the chaos of the city outside with some lip smacking savories and delights. "Every element of the space is designed to calm the mind and bring ones focus to the plate" says Arjun, who has been building up to the launch of the restaurant. Done tastefully with a minimalistic style approach, Dirty Apron serves a complex and beautiful mixture of flavours created with quality and thought. Though intentionally not labelled as such, the menu contains a range of gluten free, vegetarian and vegan options created with immense attention to detail. The menu consists of Eurasian cuisine, as the name suggests, it is a mix of European cuisine with Pan Asian flavours. The restaurant focuses on bringing together a relatively unexplored pairing thereby curating a whole new menu that blends traditional flavours with a dose of quirk.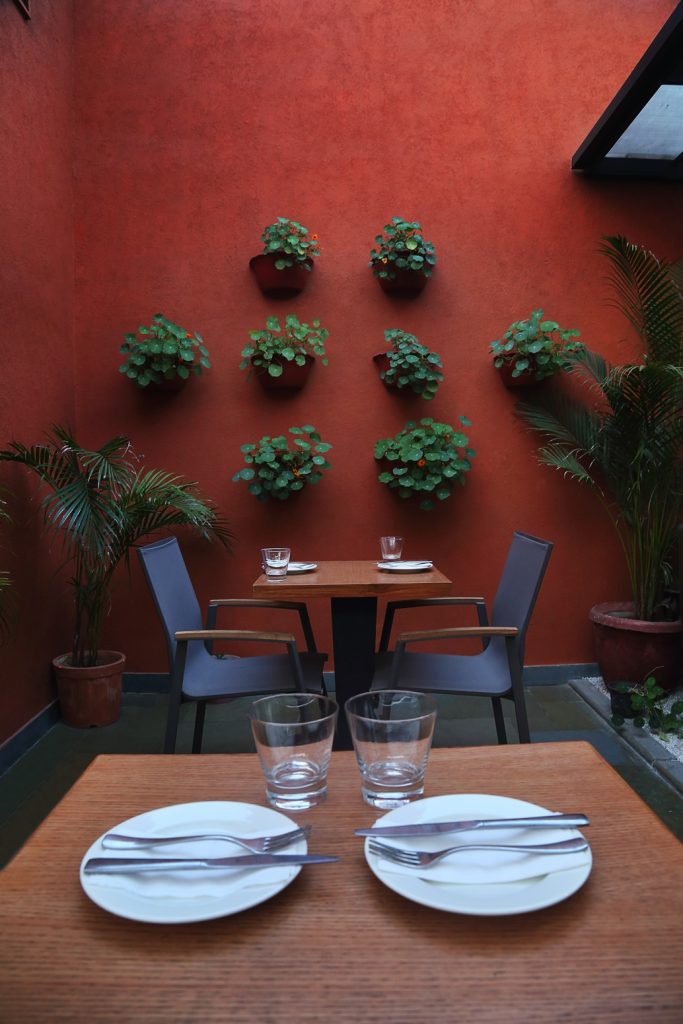 We were recently invited to the Dirty Apron Chef Table and were served an extensive array of dishes. We started off with Cold Tomato Soup, a very refreshing soup infused with the flavors of garden fresh basil and tomatoes. After this we were served 3 different salads in small portions, Raw Papaya Salad– a Thai staple raw papaya salad with nuts. The taste was very mild and tangy due to raw papaya in it. Papaya gave a distinct and strong flavour to the entire salad making it delicious. Beetroot, Orange & Feta Salad was a mix Salad and one that stole the show among the salad range. It was refreshing as ever due to the fresh fruits and veggies and the dressing made it perfect. Poached peach and blueberry salad was on a sweeter side, peach was poached to the perfect level and blueberry was fresh as ever.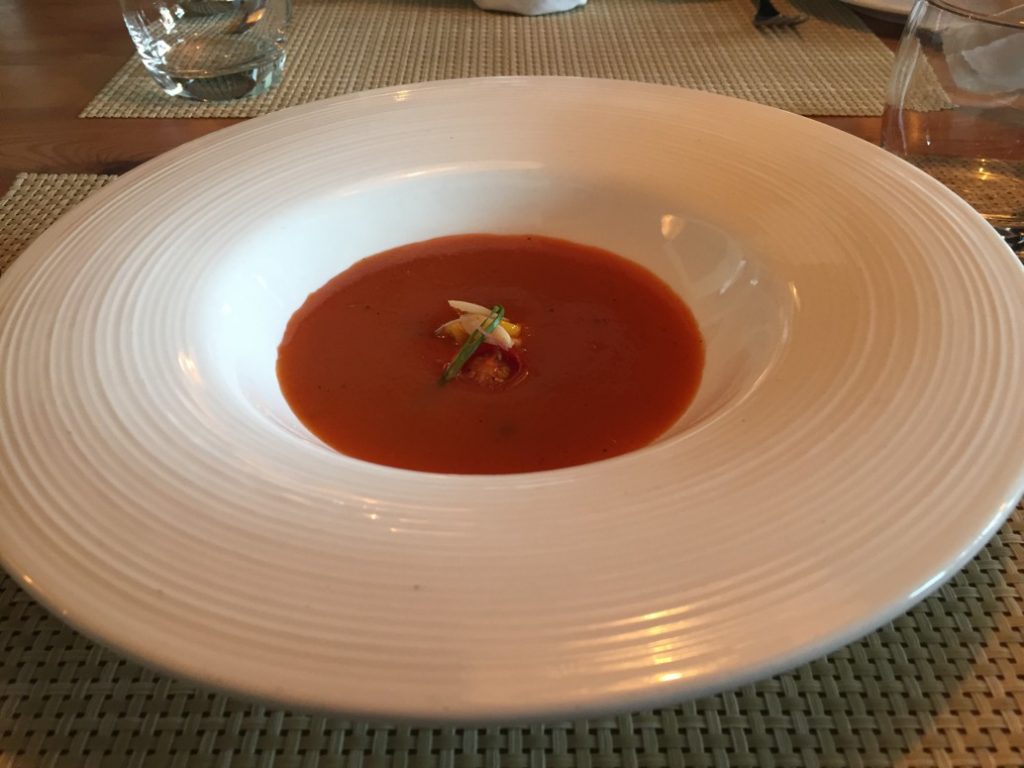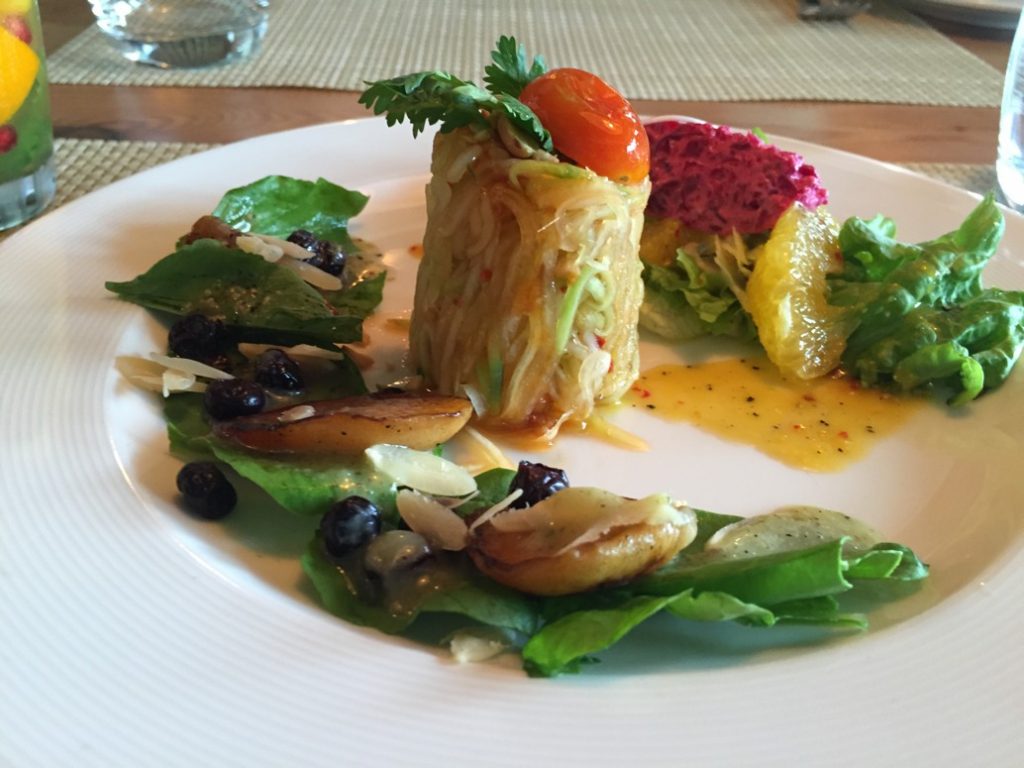 After the wide range of salad we were served the starters. The Stuffed Mushrooms were tossed in sweet, sticky Japanese Nonya sauce. The Nonya sauce gave the dish an Asian twist. This outlet uses Nonya is many of its dishes. Thin Crust Veggie Pizzas are found in most restaurants today but the pizzas here are made with a flour specially picked from Nasik. They are rolled into extra thin and topped with cheese along with veggies and chicken toppings.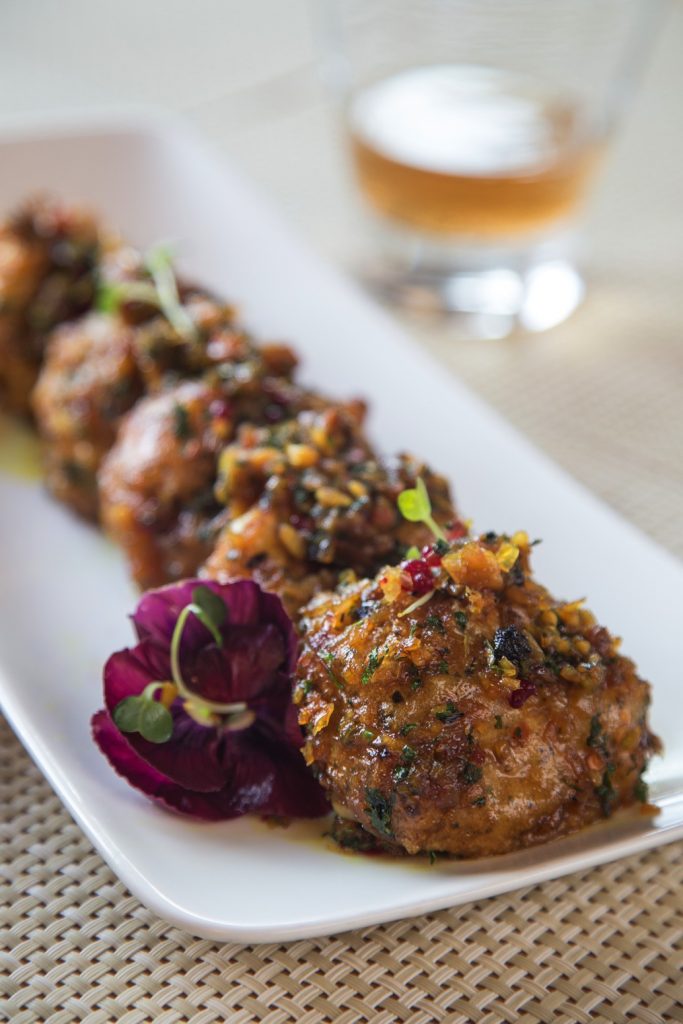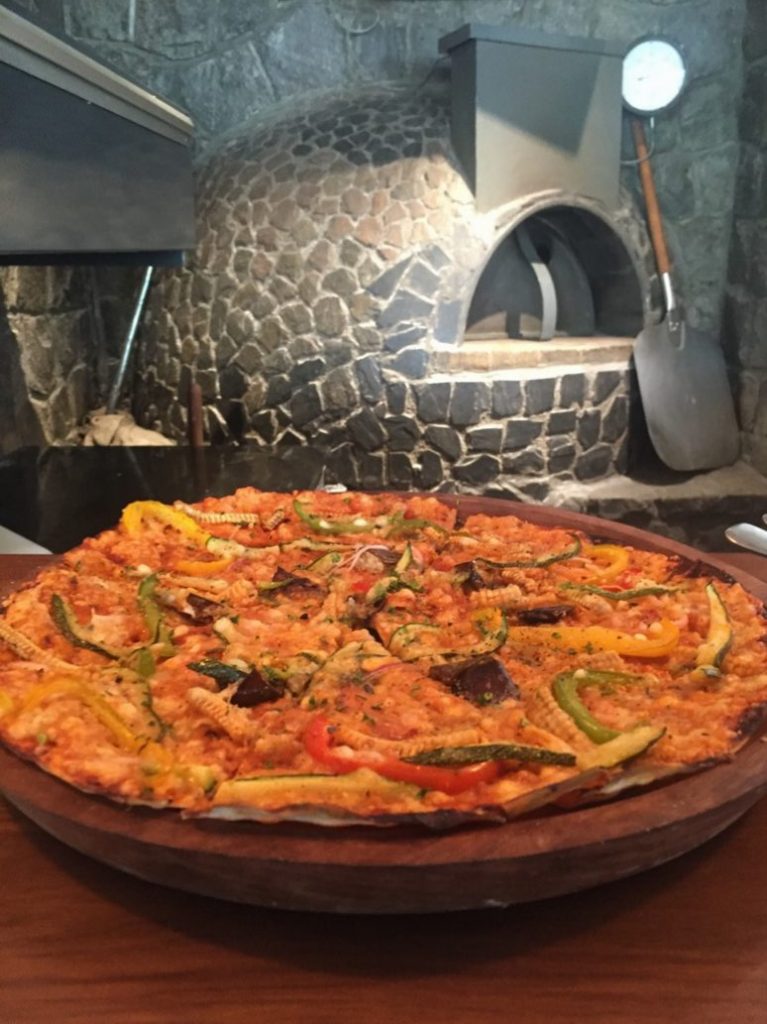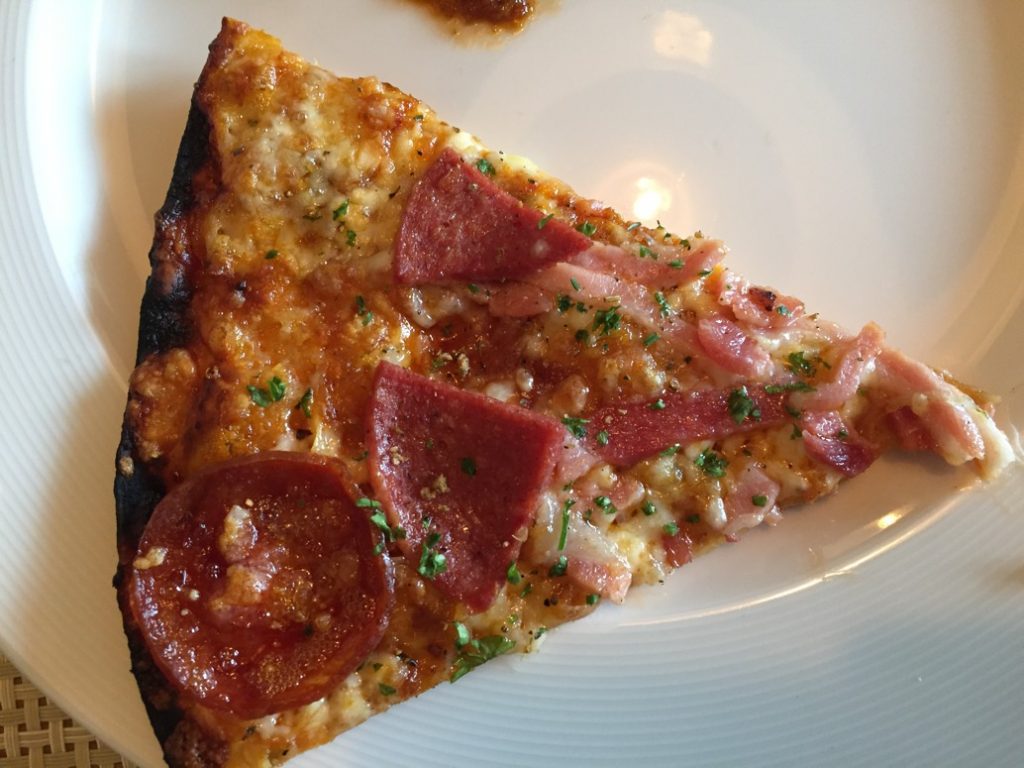 For the main course we got to taste The Pumpkin Ravioli which was done in Thai red curry and embellished with balsamic caviar. You cannot miss the Sea Bass when you are at Dirty Apron. Served in sweet chilly sambal and wasabi mash and with a very nice green colour, it was not at all chilli but had a pleasing sour taste.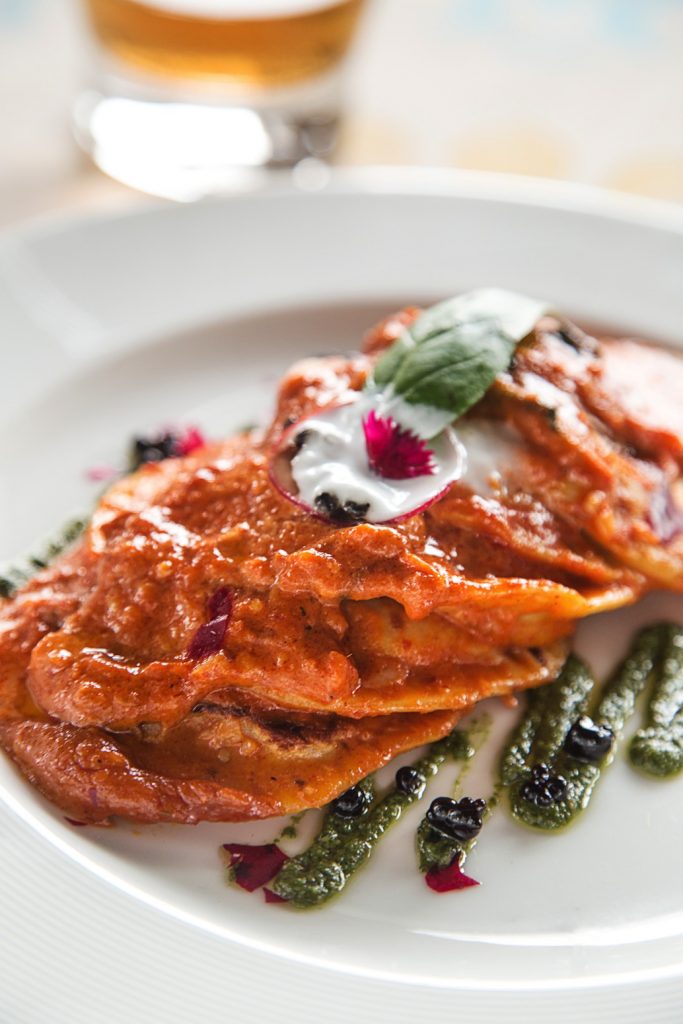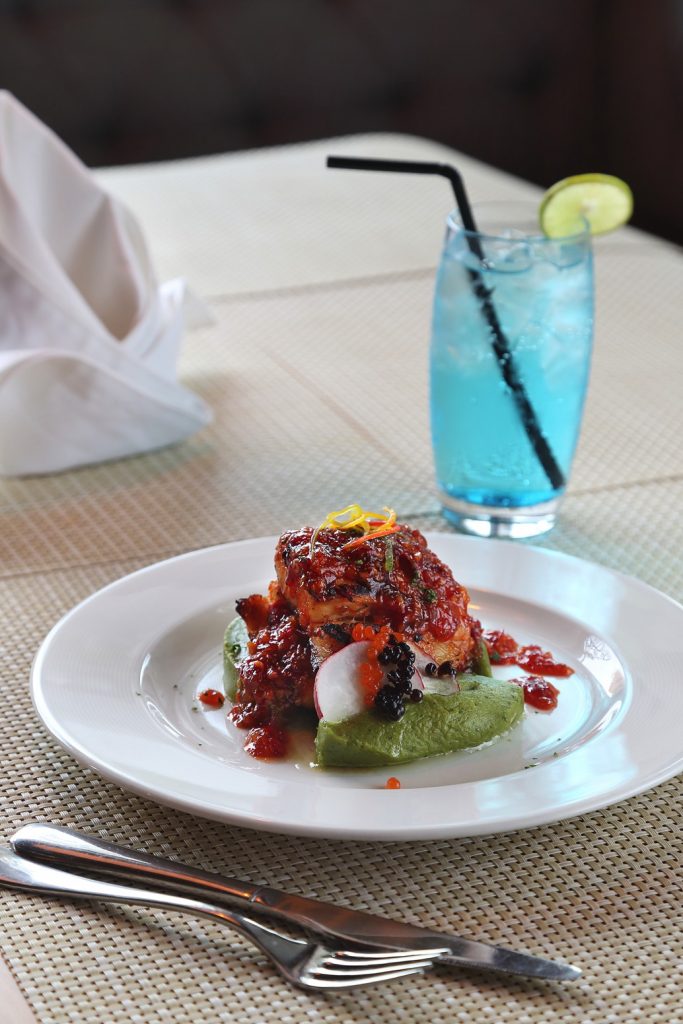 Lemon Grass and Kafir Lime Scented Crème Brulee and Chocolate Nutella Muffin were in our plates soon after the main course. Both the desserts had their best of flavors and ended the entire dinning experience with much wow.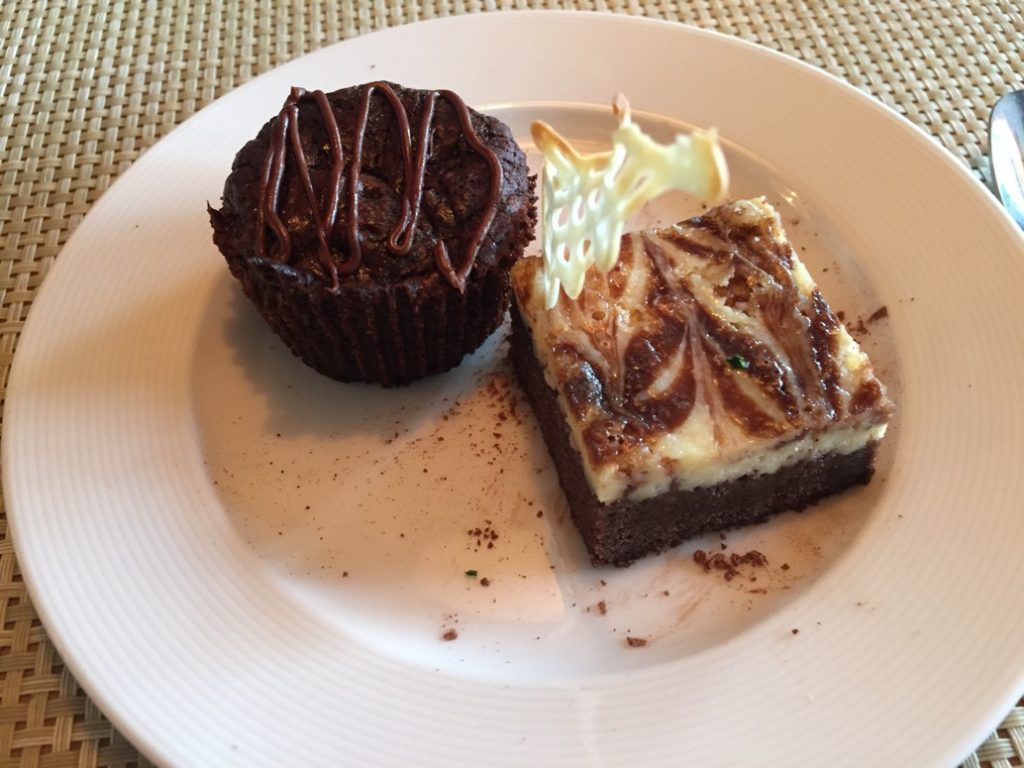 Dirty Apron is your ideal destination for a leisurely meal. You will have to visit the place to know what I am talking about.
Review Credit: Mansi Chawla