Reebok India & Jabong curated this wonderful fitness evening with involving the people around doing various fitness activities and pumping up to work out with the fitness icon and uber handsome John Abraham. The team involved locals around to take part in the fitness activities giving them Jabong & Reebok goodies in return. To my surprise, people were very enthusiastic about working out and being a part of such an activity.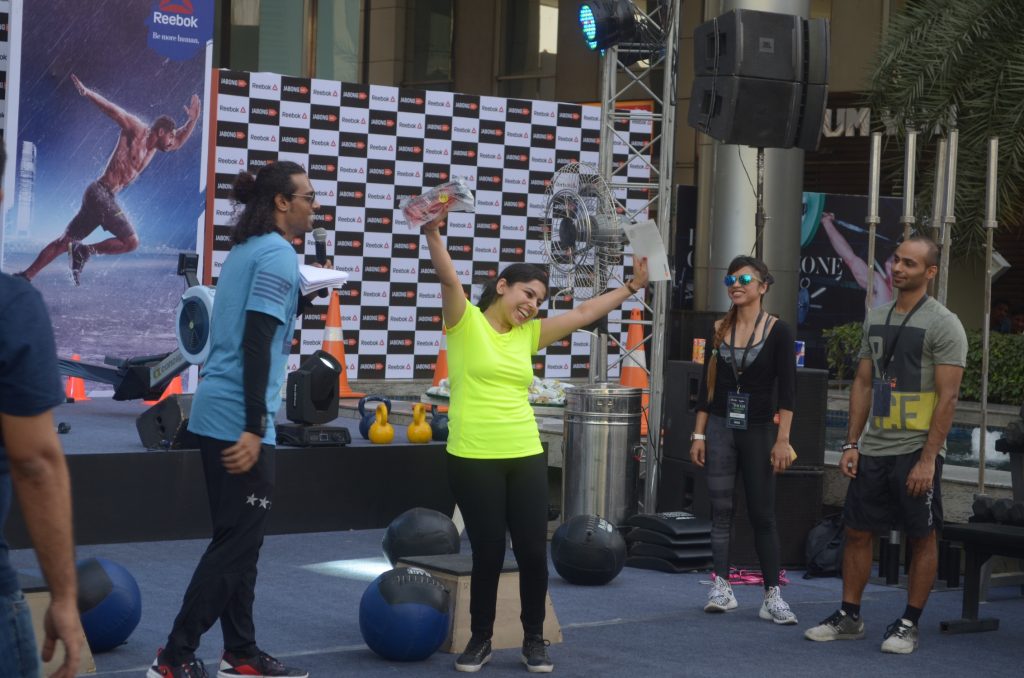 After a power packed session of working out and various fun activities, the fitness icon, John Abraham, joined the show to answer a few questions and break a lot of fitness myths. Giving surprising and such dedicated facts about himself, he had that aura of motivating everyone towards a healthy and fit lifestyle. He hasn't had a cheat meal in the last 20 years without missing his workout regime and is absolutely against smoking. No wonder he manages to be so fit and young all the time.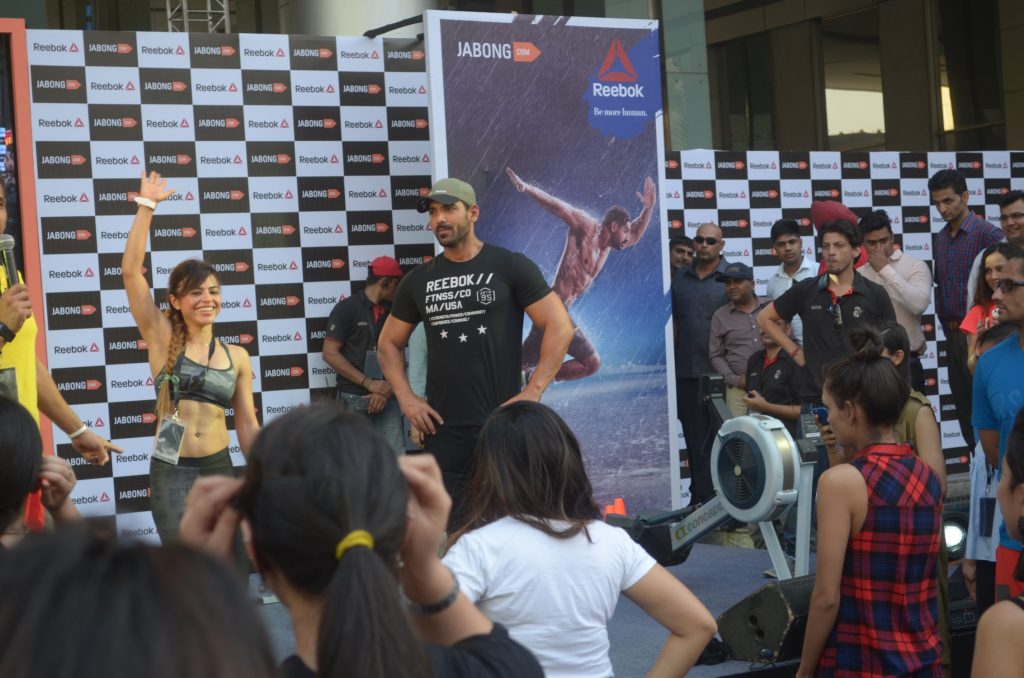 This was an absolute fan moment for me. Being his fan ever since his first music video was launched, it was an honour working out with him along with fellow bloggers. He gave us basic workout ideas which one can follow on daily basis to maintain thy physique. We started with on the spot jogging followed by push-up, squats and burpees with a repetition of 3 sets. John Abraham believes in setting goals for himself and not getting better by exerting himself with additional reps of exercises and this is what he gave us as a tip.
Speaking on the occasion, John Abraham, fitness icon and brand ambassador, Reebok India, shared, "Fitness has always been one of my top priorities which resonates perfectly with Reebok's 'fitness is life' philosophy. I am extremely happy to be here and help Reebok and Jabong promote fitness in the city. I had a great time working out with the enthusiastic audience and sharing my fitness mantra for a healthier body and mind. I congratulate Reebok and Jabong on this amazing initiative and look forward to more such initiatives in the future."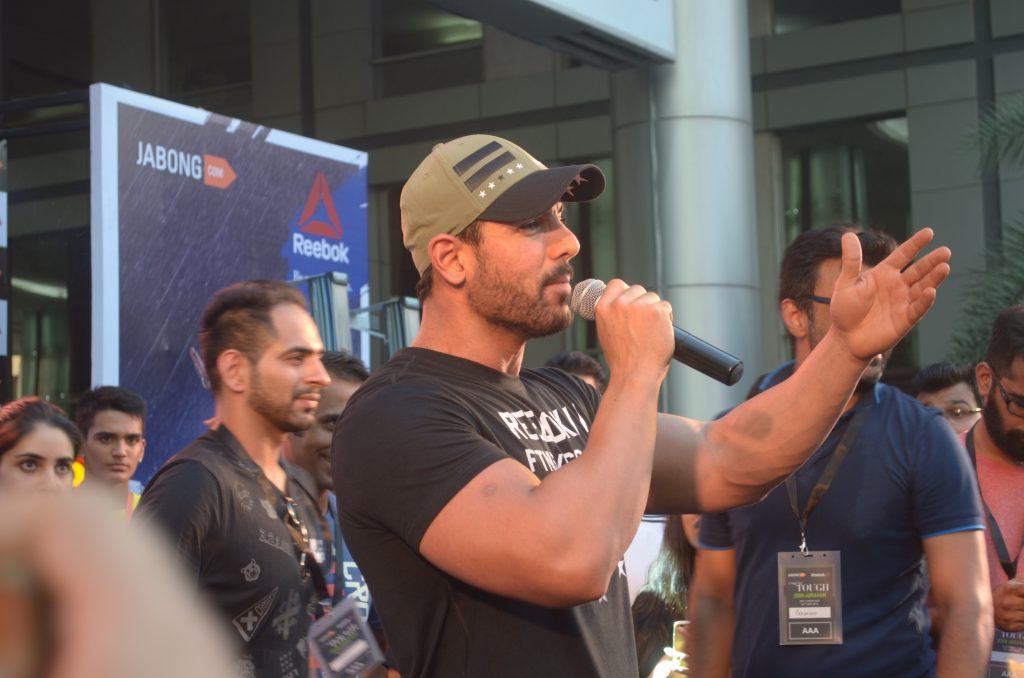 He has always been setting a mark for any fitness freak to reach and if the same continues, I doubt he will ever age. Thank you Reebok India and Jabong for making this evening such power packed and special one.
Review Credit: Pushpmeet Nanda