Last week I got the chance to attend the Zomato Masterclass by 3 Michelin star lady chefs- Anita Lo (owner & executive chef, Annisa; Author, Cooking Without borders), Ana Ros (Co-owner & Head Chef, Hisa Franko; Member, Jeunes Restaurateurs D'Euripe (JRE), Chaine des Rotisseurs) & lastly the cute and young chef of the year 2015, the Pastry Chef Lauren Eldridge held at Le Cirque, The Leela Palace.
First Chef Anita Lo taught us how to make pork dumplings & vegetarian dumplings with edamame filling. It was amazing to see her cook with so much love. We also helped her in binding the dumplings with the filling making some amazing shapes which she was teaching. She made a spicy sauce also along with the dumplings. We tasted the dumplings in the end & believe me they were fresh, soft & different from the ones that I have had. I loved them as they were very nicely done.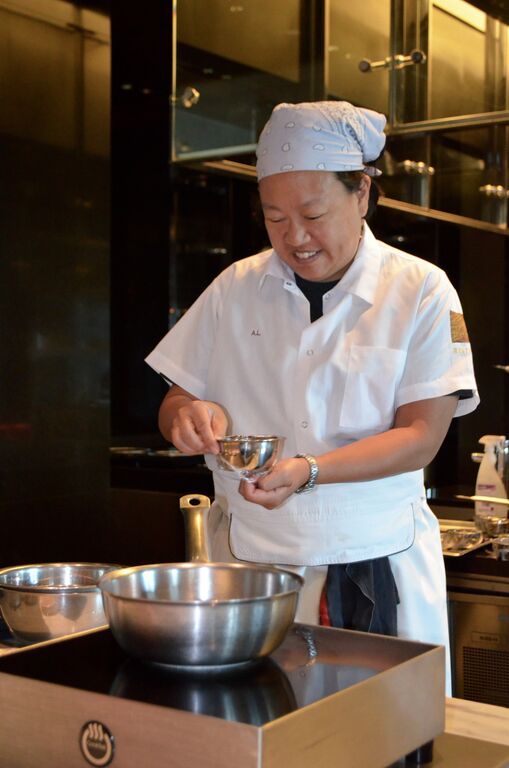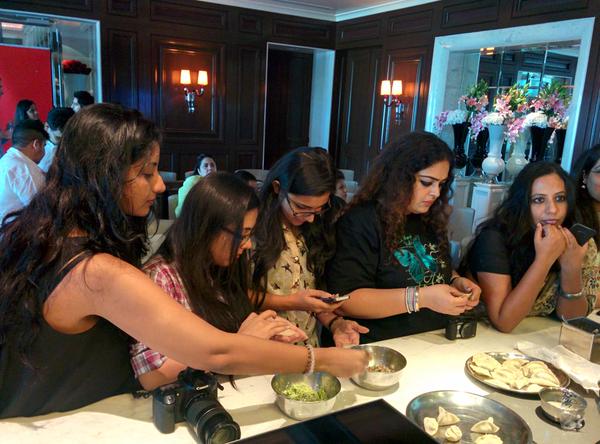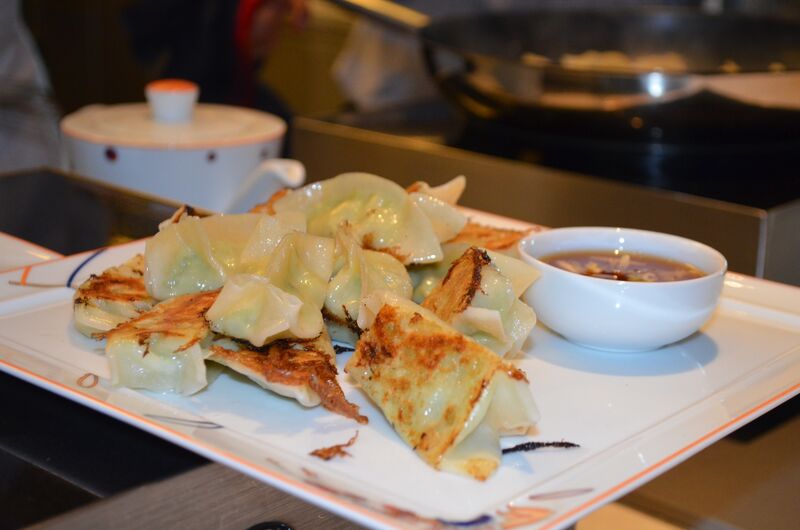 Next came Chef Ana Ros who created a really unique recipe with dried seaweed (algae). She also used wild mushrooms, red radish leaves & the yolk of egg which she poached by adding water in the end. She wanted to give a smokey flavour to the recipe. It was interesting to watch how she made it & poached the egg by keeping it in the centre.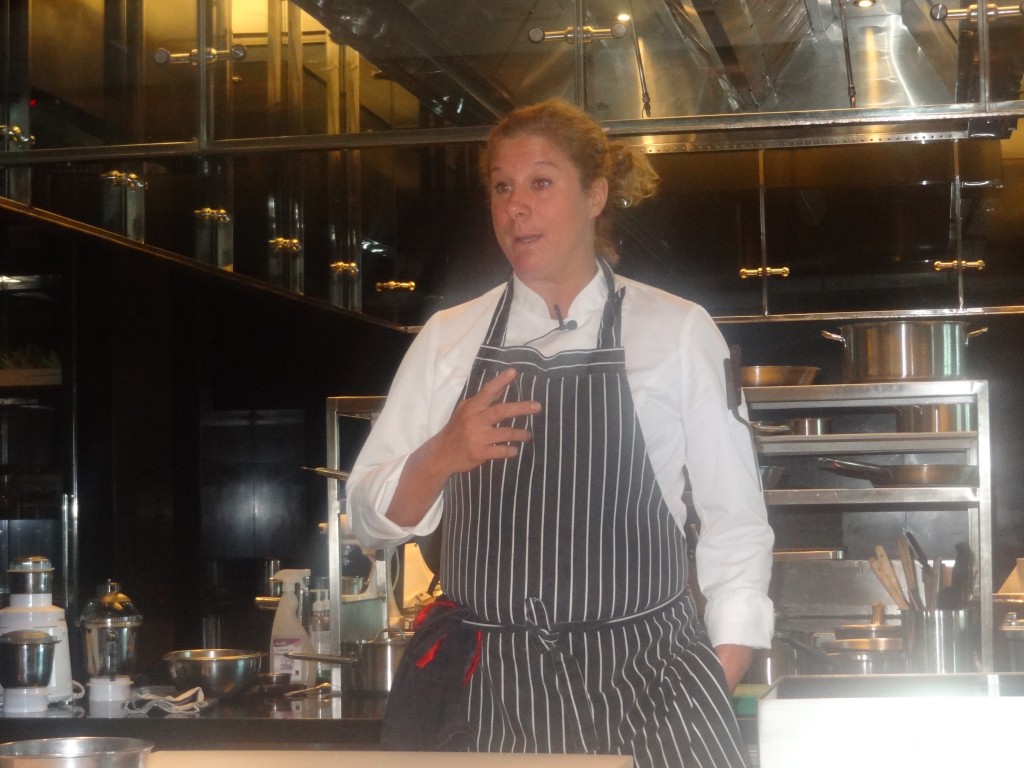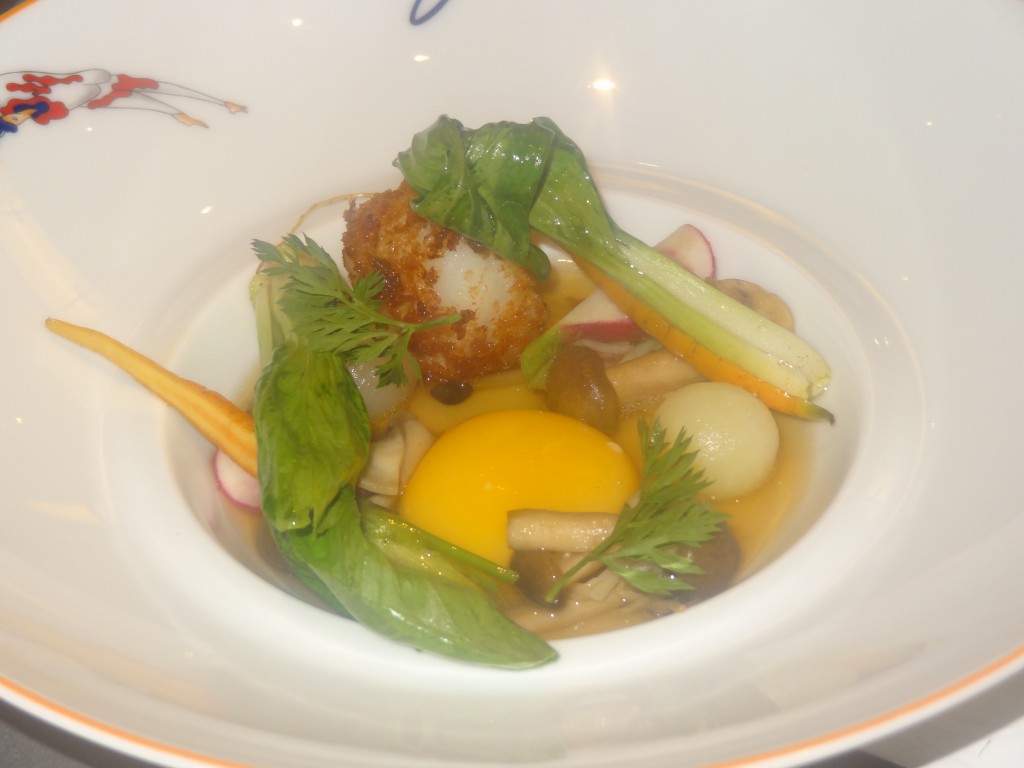 Lastly came Chef Lauren Eldridge who baked a dark chocolate tart with rice flour, butter, milk, cocoa powder, chocolate, cream & sugar. It was tempting to see the cake being made. It smelt lovely & was very delicious to eat.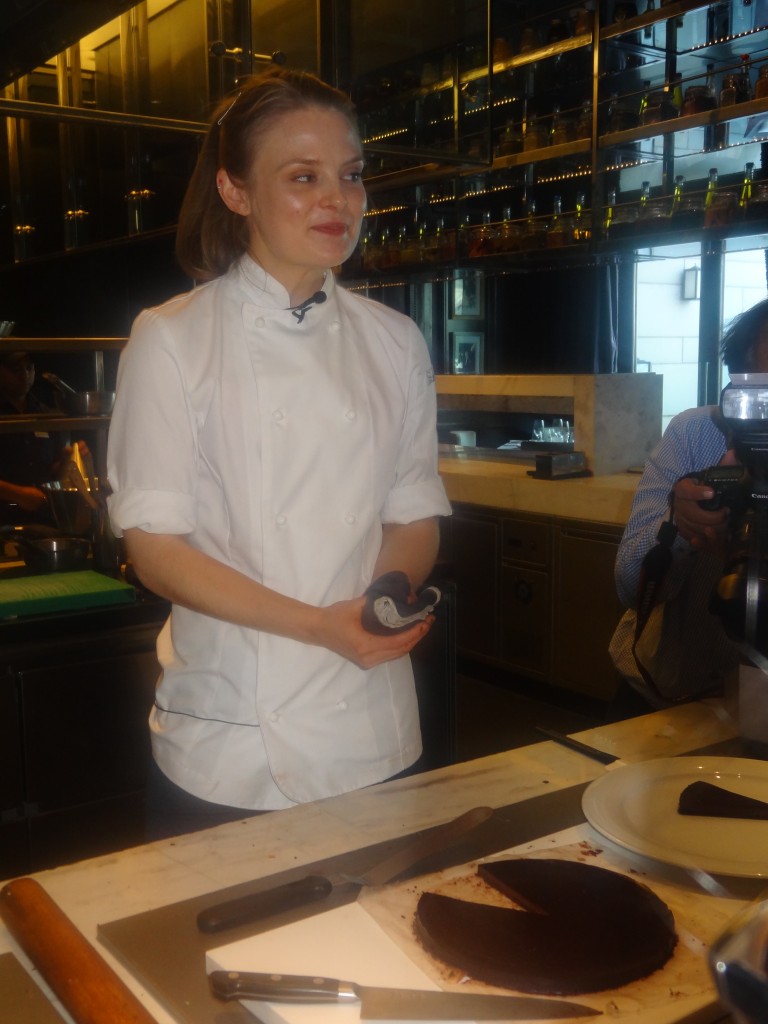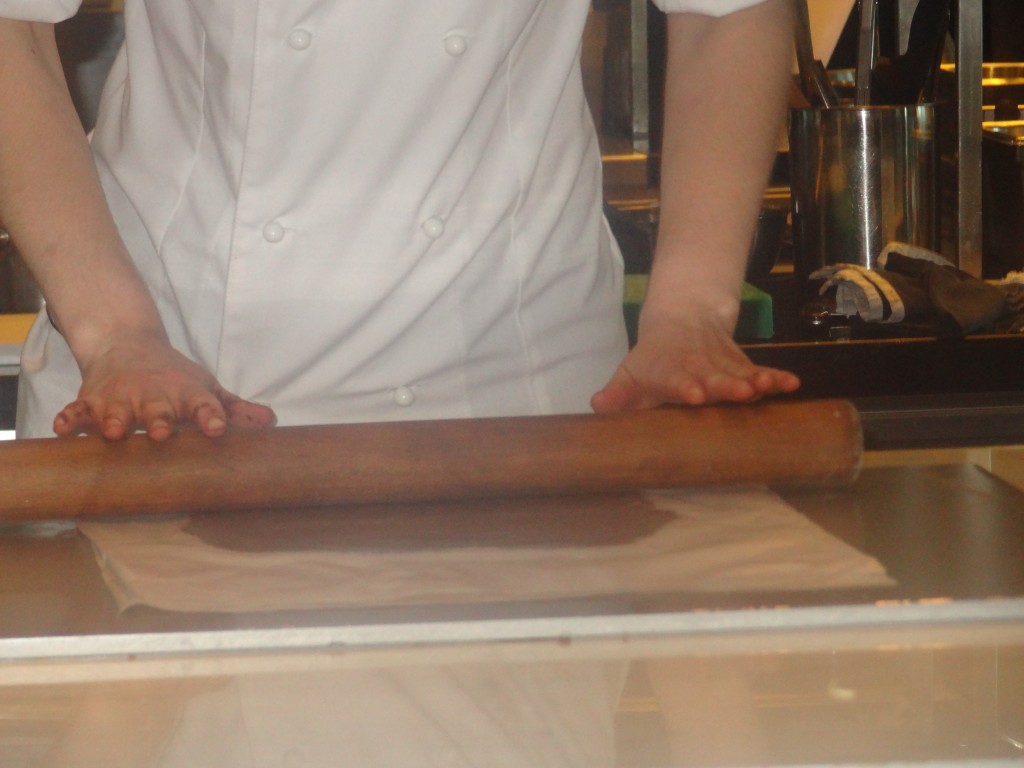 I had a great time there & learnt a lot of things from the best people in the food industry with my heart happy to see those lovely & happy satisfied hands at work with the spoons, ladles, forks & the aroma of food. The masterclass was in partnership with CSSG (Creative Services Support Group). I loved the culmination of experts & the noble cause behind the whole theme & I can't wait to try all the recipes at home.