Inspired by the iconic Pippi Longstocking, Péro by Aneeth Arora at the Amazon India Fashion Week Autumn Winter 2016 was all about gingham checks. Pippi loves venturing out & stitching poppies to her boring uniform and make it creative because she loves the poppy fields, the red poppies and melting temptations of lemon & sugar like Mr. Nelson.
Black & white checks peppered with poppy this fall-winter collection with models in black red poppy frocks all playing & tossing around in shoes with their twisted braids and tales of naughtiness throwing chalks, making aeroplanes, drawing with crayons, banging of desks, the naughtiness of creativity breaking the usual boredom & monotony of classroom silence.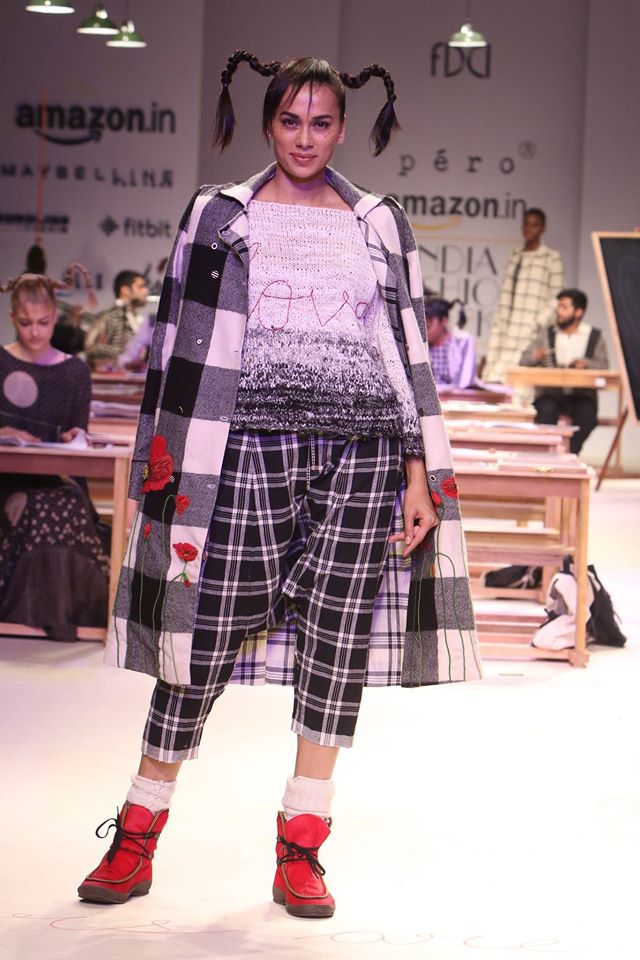 Fringes and braids could be seen on the models- some clean, some bold, some unkempt, some even or some uneven in front with the mix of mischief in the latecomers getting scolding and some making the future webs of life.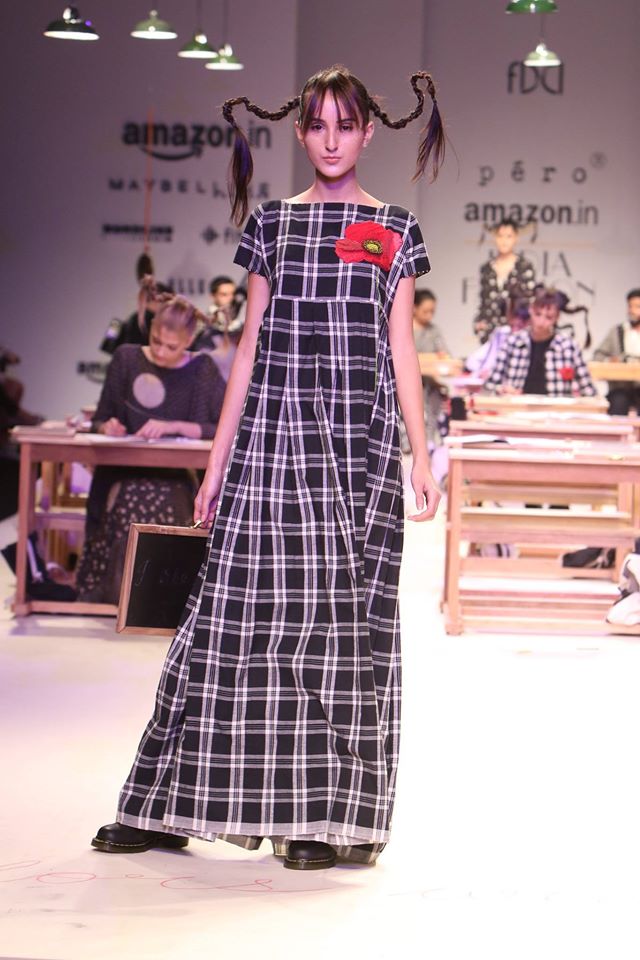 The models had slates in hands and wore colourful socks with red/black shoes which looked funky & lovely with follow your heart messages scribbled on slates. Also off-white checks, polka dot whites & black fluid frocks in off-white combination could be seen with poppy reds & check shirts.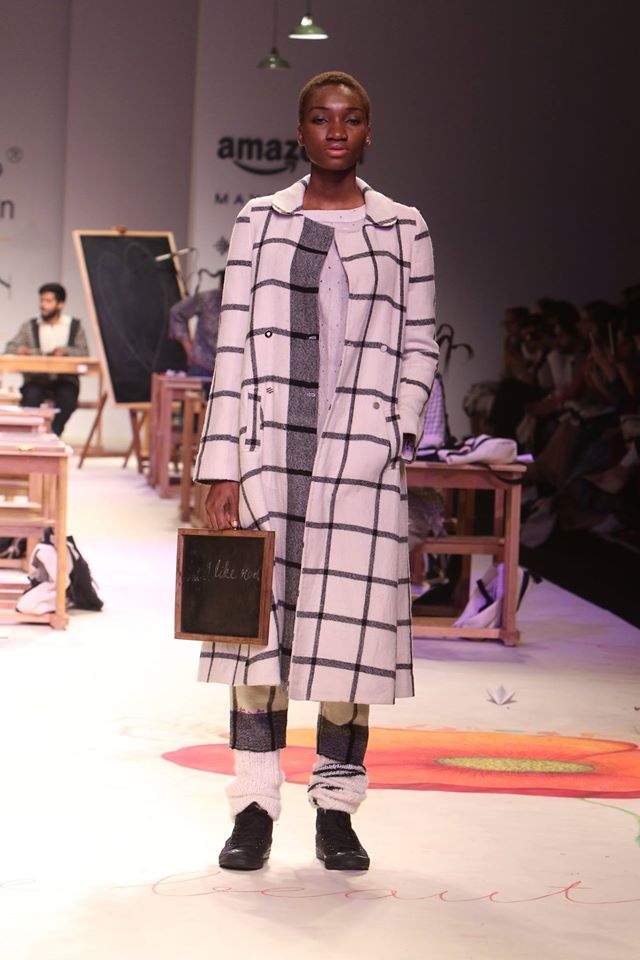 The collection is comfortable and confident and the models definitely loved walking with the poppy flower at the back. The school days are golden days and not to be forgotten.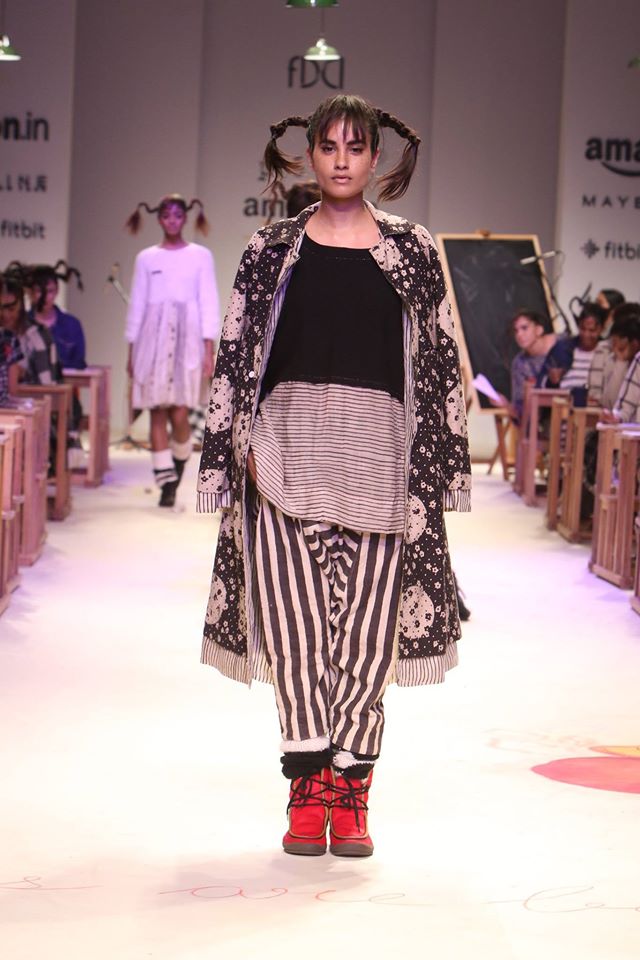 The collection also comprised of navy white polka & denim jackets with two dream fairies wearing them- Candice & Sucheta. I loved how the denims were done in flower motifs.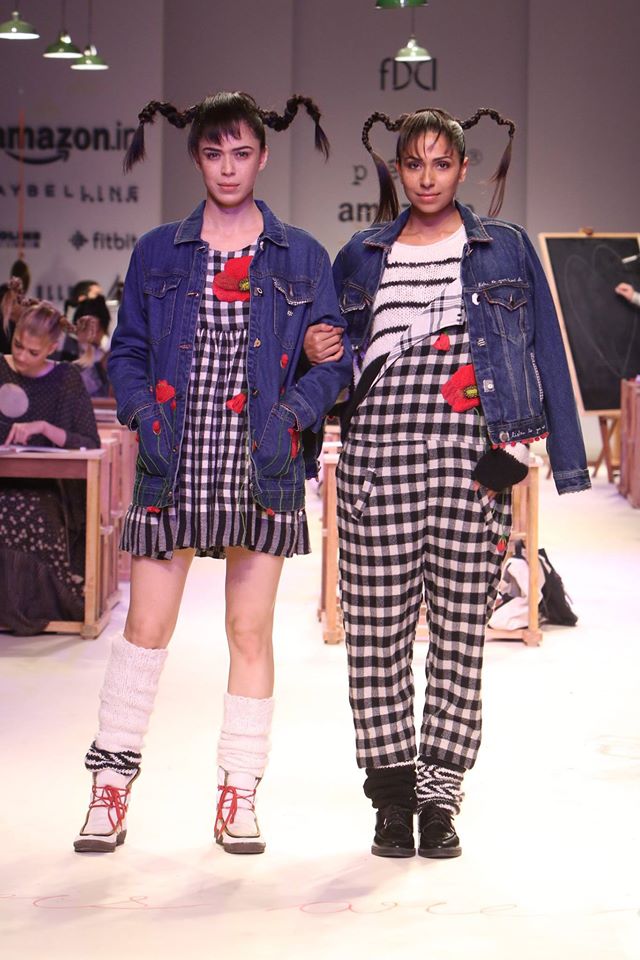 Floor length coats with big dots were this season's rage plus lines & checks looked cool and lovely. The collection also saw scarves in red, white & black.
Péro launched their line of socks called Moja Péro, which sells sock in pairs of three because Pippi likes to mix and match. The brand has also collaborated with All Things Chocolate to create a signature flavour 'All Things Checkered' with lemon marmalade, poppy seeds and Belgian dark chocolate.